Locos best the Whitecaps in 67 minutes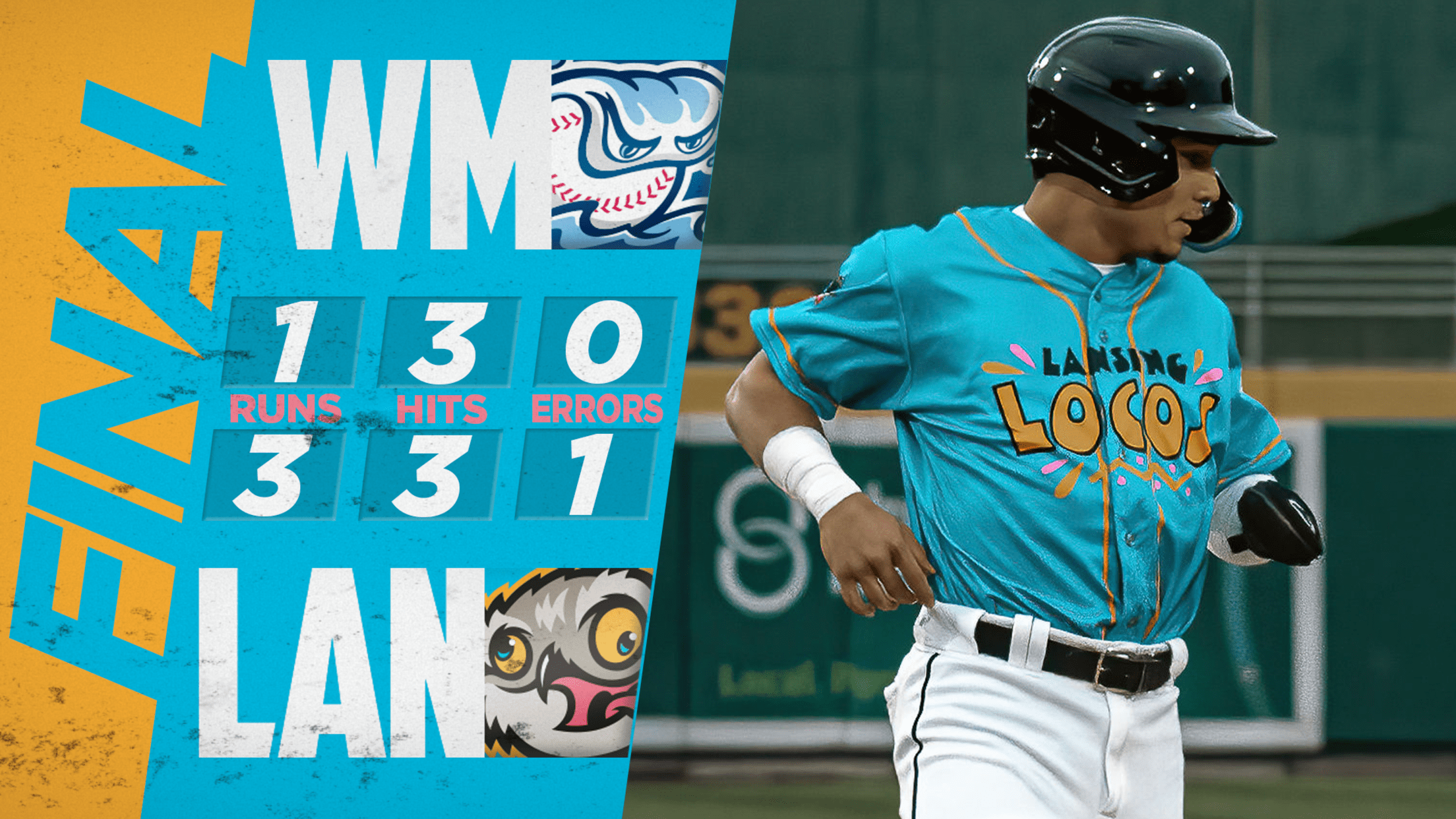 LANSING, Mich. – Lazaro Armenteros and Brayan Buelvas homered to support another strong performance from Jack Owen, and the Lansing Locos (14-22, 39-63) topped the West Michigan Whitecaps (25-11, 56-46), 3-1, on Sunday afternoon at Jackson® Field™. The game was shortened by rain, called one batter into the bottom of
LANSING, Mich. – Lazaro Armenteros and Brayan Buelvas homered to support another strong performance from Jack Owen, and the Lansing Locos (14-22, 39-63) topped the West Michigan Whitecaps (25-11, 56-46), 3-1, on Sunday afternoon at Jackson® Field™.
The game was shortened by rain, called one batter into the bottom of the fifth inning – Buelvas's fifth home run of the year – after a 36-minute delay. The official full time of game was one hour and seven minutes.
Heavy rain had been forecasted for the afternoon, lending added urgency to the early innings and greater importance to Armenteros's drive off West Michigan starter Carlos Guzmán, a two-run shot in the bottom of the second that followed a walk to Alexander Campos.
Owen, coming off six scoreless innings at Great Lakes in his last start, faced the minimum in the first two innings before striking out 2022 first-rounder Jace Jung with two Whitecaps aboard in the third inning. After a 1-2-3 fourth, he faced more trouble in the fifth inning. With one out, Ben Malgeri singled to center field. With two outs, a fielding error by third baseman Campos allowed Esney Chacon to reach, putting the tying runs aboard. Trei Cruz brought the Caps within 2-1 with an RBI single to left field, but Owen bore down and retired Jung on a foulout to third.
Buelvas then opened up the bottom of the fifth with a 415-foot shot to left-center off Guzmán for a 3-1 Locos lead. West Michigan manager Brayan Peña called to the bullpen to bring in Tim Holdgrafer, but the arrival of the storm quickly made the game unplayable to continue.
Locos starter Owen finished with a five-inning complete game, striking out six while allowing three hits, two walks and one unearned run.
With the result, the all-time series between Lansing and West Michigan is now tied 214-214.
After a day off Monday, Lansing returns to action Tuesday with a six-game series at Dayton. The next homestand runs from August 16-21, with the Great Lakes Loons arriving in Michigan's state capital. For more information and to purchase tickets, visit lansinglugnuts.com or call (517) 485-4500.
# # #