Lugnuts' pair of Jacks cleans out Captains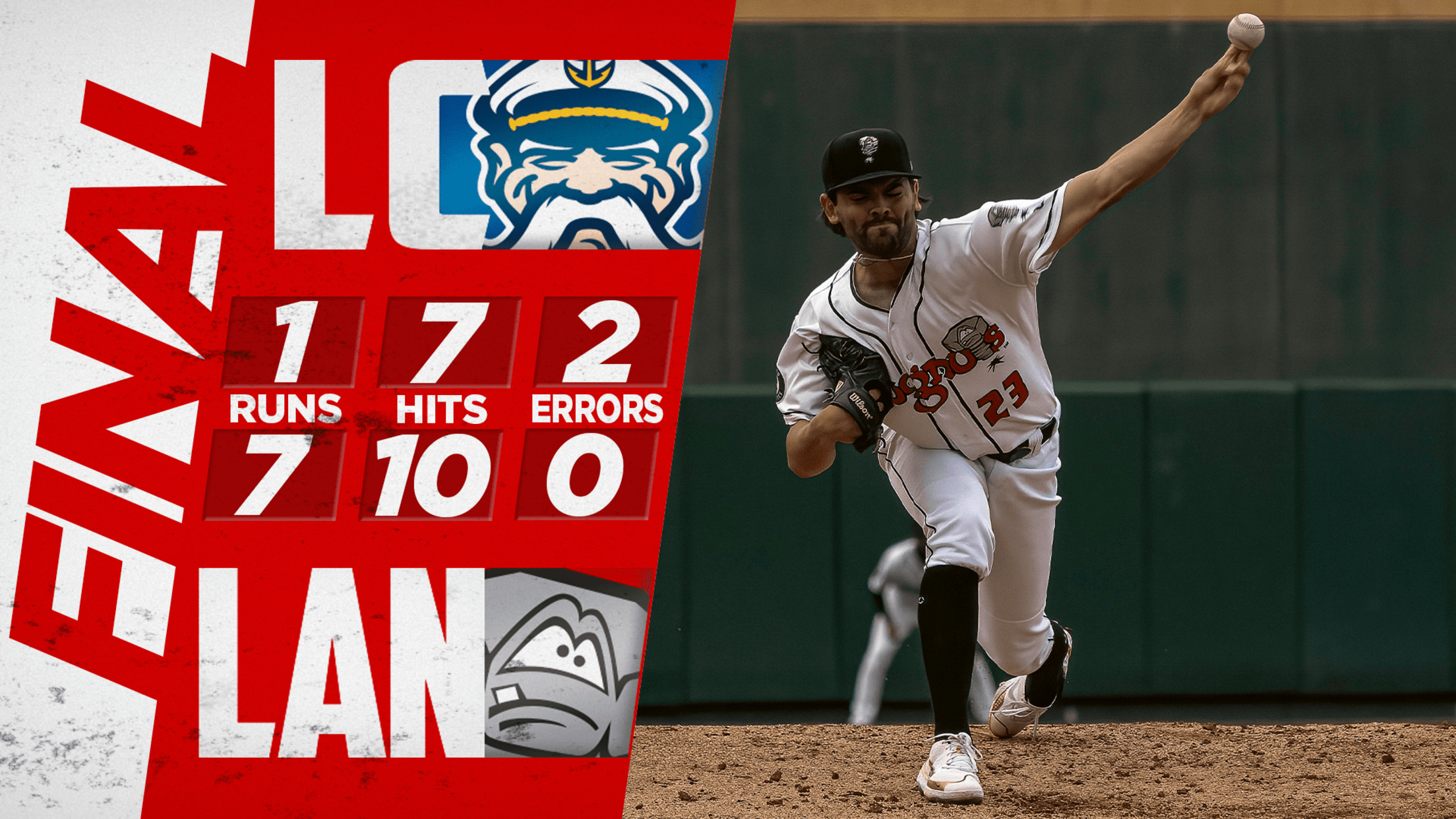 LANSING, Mich. – Jack Owen tossed 6 2/3 strong innings, Jack Winkler drilled an RBI single and a two-run homer, and the Lansing Lugnuts (10-13, 35-54) beat the Lake County Captains (12-9, 47-40), 7-1, before a Saturday night crowd of 7,344 at Jackson® Field™. The Captains were held to 17
LANSING, Mich. – Jack Owen tossed 6 2/3 strong innings, Jack Winkler drilled an RBI single and a two-run homer, and the Lansing Lugnuts (10-13, 35-54) beat the Lake County Captains (12-9, 47-40), 7-1, before a Saturday night crowd of 7,344 at Jackson® Field™.
The Captains were held to 17 fewer runs than they scored in the opener of the three-game series, an 18-6 rout.
Owen had allowed seven hits, two walks and two runs in 3 2/3 innings in his prior start against the Caps, but limited Lake County to five hits, one walk and one Gabriel Rodriguez second-inning RBI single that briefly gave the Caps a 1-0 lead.
In the bottom of the second, a Rodriguez two-out throwing error on a Joshwan Wright infield single brought in Denzel Clarke to tie the game.
In the third, the Lugnuts took the lead for good with two runs off Lake County starter Aaron Davenport. Drew Swift drew a walk, stole second, moved to third on a passed ball, and dashed home on a throwing error by catcher Zac Fascia. Winkler followed with an RBI single to left, bringing in Max Muncy for a 3-1 lead.
The Captains offense's reversal of fortune was summed up in microcosm in the top of the fifth. With two outs, Fascia singled. The next batter was Korey Holland, who belted an Owen offering to deepest right-center. The ball bounced off the warning track and skipped over the 20-foot-tall wall for an automatic double, forcing Fascia to stop at third rather than scoring to bring the Caps within one run. Milan Tolentino then grounded out to the pitcher, stranding Fascia and Holland in scoring position.
In the bottom of the fifth, the Lugnuts put the game away. First, Tyler Soderstrom knocked out Davenport with an RBI single to right, plating Swift. Winkler followed with a two-run homer to left off new reliever Davis Sharpe, his fourth home run of the year, to give the Lugnuts a more comfortable 6-1 lead.
Kevin Richards capped the scoring in the sixth inning, tripling to center and coming home on a Muncy sacrifice fly.
The Lugnuts' bullpen took it from there. Trayson Kubo followed Owen and tossed 1 1/3 scoreless innings, striking out two while allowing one hit and two walks. Osvaldo Berrios fired a scoreless ninth, striking out Holland to end the game.
Leadoff hitter Swift finished with three walks, two steals and two runs scored to lead the Nuts' offense, with Winkler, Wright and Patrick McColl each finishing with a pair of hits.
Right-hander Blake Beers (3.98 ERA) gets the ball in the Sunday rubber match against Captains lefty Doug Nikhazy (3.45 ERA). Gates open at 12 noon with first pitch at 1:05 p.m. on a Capital City Market Kids Day coinciding with Jurassic Weekend: prehistoric entertainment, plus postgame Kids Run the Bases and ice cream across Michigan Avenue at Capital City Market. For more information and to purchase tickets, visit lansinglugnuts.com or call (517) 485-4500.
# # #