Lugs enjoy 10-0 laugher behind Lardner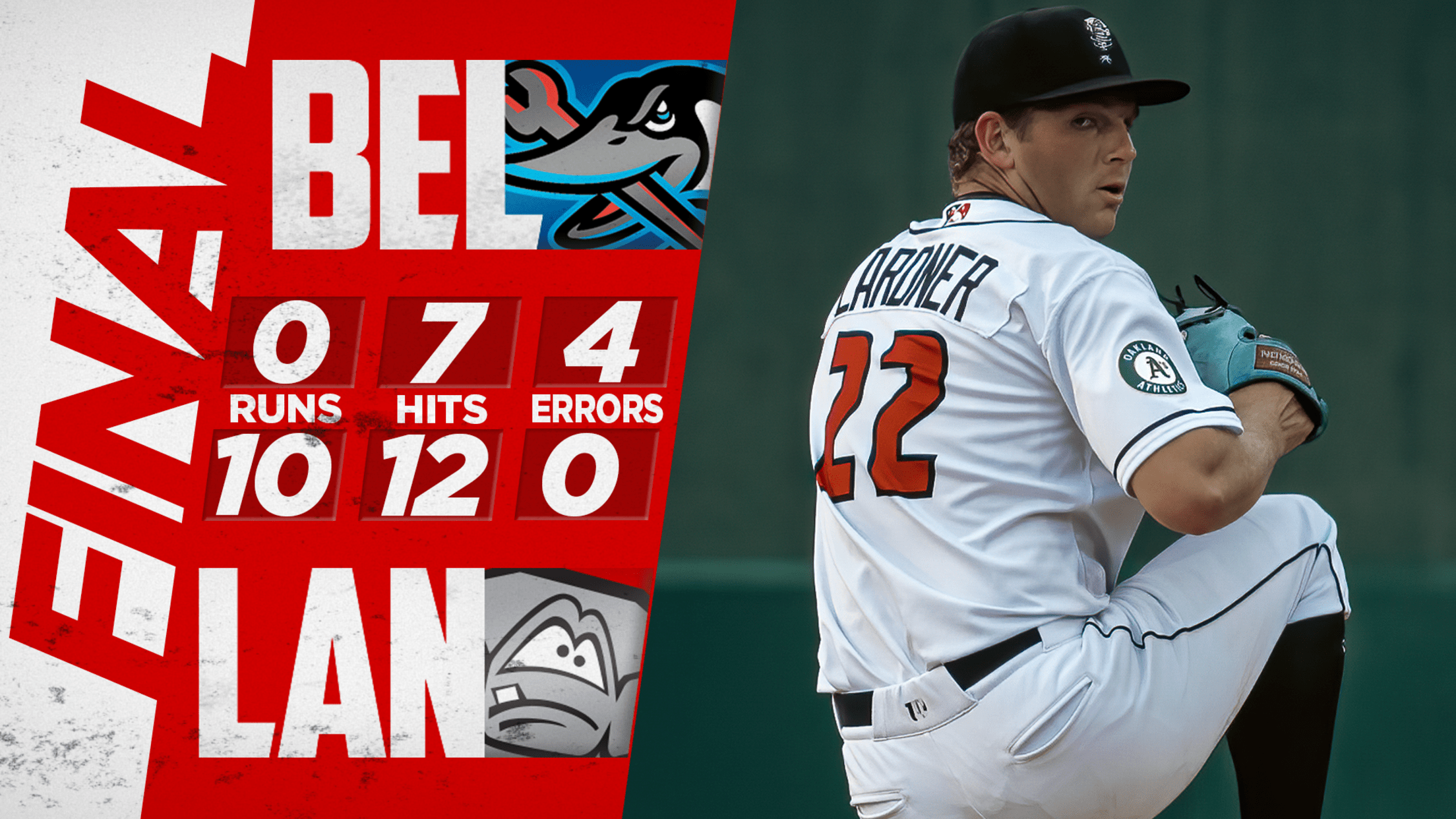 LANSING, Mich. – Mac Lardner tossed six scoreless innings and Denzel Clarke flexed his muscles with his first High-A extra-base hits, leading the Lansing Lugnuts (25-39) to a thorough 10-0 thrashing of the Beloit Sky Carp (29-34) on Tuesday night at Jackson® Field™. Two days earlier, the Nuts had lost
LANSING, Mich. – Mac Lardner tossed six scoreless innings and Denzel Clarke flexed his muscles with his first High-A extra-base hits, leading the Lansing Lugnuts (25-39) to a thorough 10-0 thrashing of the Beloit Sky Carp (29-34) on Tuesday night at Jackson® Field™.
Two days earlier, the Nuts had lost 14-0 to Fort Wayne in the finale of a six-game series. They opened the second leg of their 12-game, 13-day homestand with a resounding reversal of fortune.
Coming off his first win with the Lugnuts in his last start, a five-inning, four-run stint against the TinCaps, Lardner limited the Sky Carp to a first-inning walk – followed by a pickoff of Nasim Nuñez – and four hits while striking out five. The Gonzaga product finished his outing by retiring 12 of the last 13 batters faced.
Meanwhile, Holland, Mich., native Chris Mokma, starting for Beloit, was tagged for eight runs (six earned) on 10 hits and one walk in 5 2/3 innings. Left fielder Gabriel Maciel supplied two of the biggest swings, delivering an RBI double in a two-run second and a two-run single in a four-run third.
Center fielder Clarke then stepped to the fore, crushing a double high off the wall in left-center to open the sixth and coming home for a 7-0 lead on a Drew Swift RBI single. (Swift scored two batters later on a dropped fly by Beloit left fielder Davis Bradshaw, one of four Sky Carp errors.)
In the seventh, Clarke made no mistake, belting his first home run with the Lugnuts to right-center with Maciel aboard, thus closing out the scoring.
Denzel Clarke nearly swatted his first Lugnuts HR in the 6th, settling for a long double.

In the 7th inning, he left no doubt. pic.twitter.com/E3kbq93BGH

— Lansing Lugnuts (@LansingLugnuts) June 22, 2022
Joe DeMers pitched a scoreless seventh and eighth before Charles Hall handled a perfect ninth, tying up the win with a bow.
Maciel led the Lugnuts' offense with three hits in four at-bats, improving his batting average to .337. Clarke and Jared McDonald each finished with two hits and two runs scored. With the exception of Joshwan Wright, who went hitless, every other Nuts starter notched exactly one base hit and one run scored.
The second game of the series is set for 1:05 p.m. Wednesday on a Summer Fun Day, with Lugnuts right-hander Stevie Emanuels (5.43 ERA) having an appointment with the Doctor, Beloit ace right-hander M.D. Johnson (3.26 ERA). For more information or to purchase tickets, visit lansinglugnuts.com or call (517) 485-4500.
# # #