Lugs ride strong relief, piranha ball past Kernels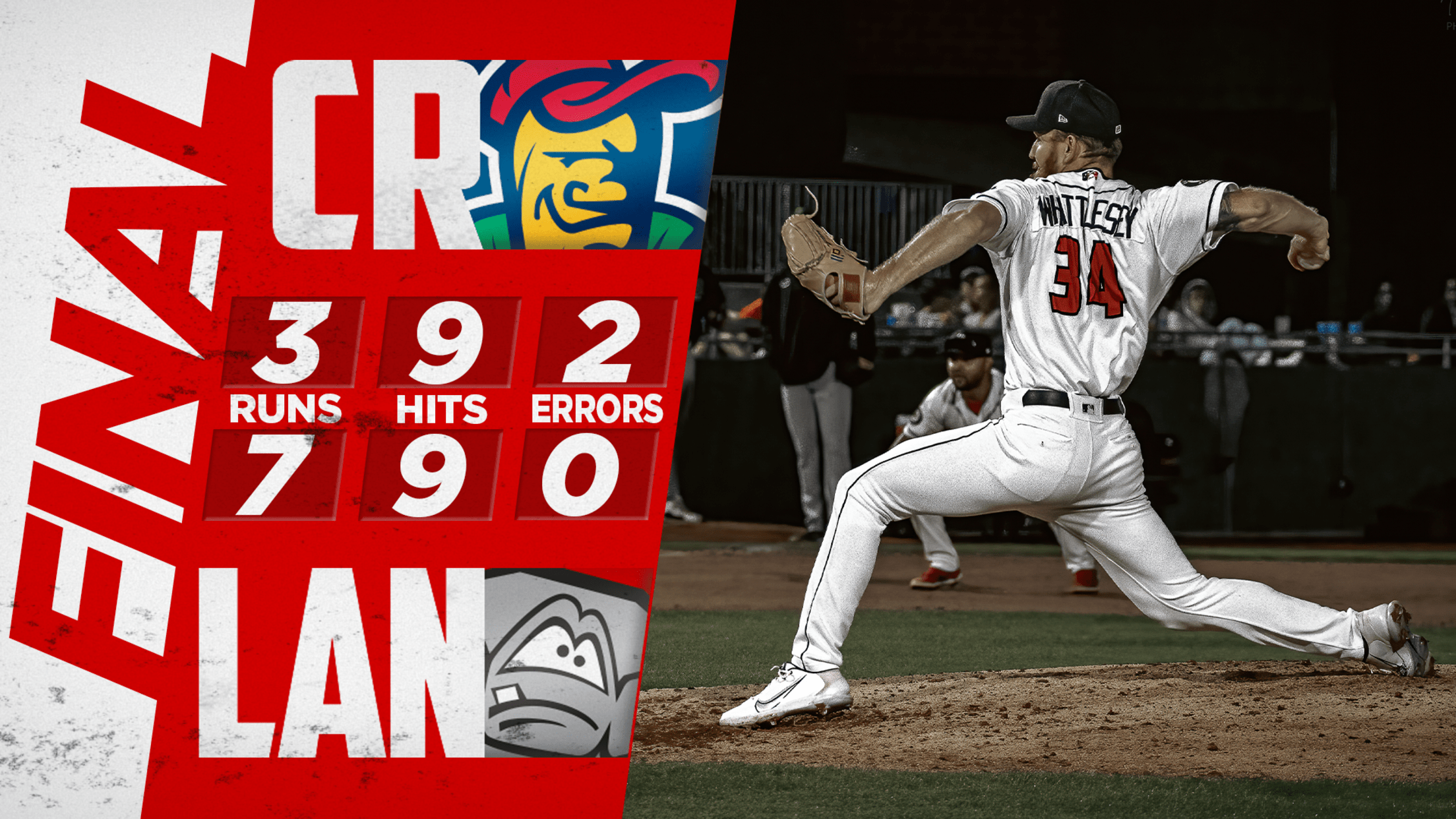 LANSING, Mich. – Joe DeMers, Kumar Nambiar and Brock Whittlesey combined for 4 1/3 scoreless innings of relief, and the Lansing Lugnuts (19-29) used a slew of singles to top the Cedar Rapids Kernels (30-18), 7-3, on Thursday night at Jackson® Field™. The Lugnuts have beaten the Kernels, the team
LANSING, Mich. – Joe DeMers, Kumar Nambiar and Brock Whittlesey combined for 4 1/3 scoreless innings of relief, and the Lansing Lugnuts (19-29) used a slew of singles to top the Cedar Rapids Kernels (30-18), 7-3, on Thursday night at Jackson® Field™.
The Lugnuts have beaten the Kernels, the team with the best record in the West Division and the best run differential in the Midwest League, in two of the first three games of their six-game series.
Drew Swift and Jonny Butler, the top two hitters in the Lugnuts' order, each singled, drew two walks and scored two runs to lead the offense, which collected nine hits in the win – all singles.
Lawrence Butler and Jared McDonald supplied back-to-back RBI singles in the third inning to give the Nuts a 2-1 lead and knock out Cedar Rapids starter John Stankiewicz.
A second two-run rally followed an inning later. Swift pulled off a double steal with Joshwan Wright, allowing Wright to steal home. Shortly thereafter, Swift came in on a Miguel Rodriguez wild pitch for a 4-1 Lugnuts lead.
But in the fifth inning, Christian Encarnacion-Strand knocked a two-run homer off Lansing starter Mac Lardner to pull the Kernels within one run. Nuts manager Phil Pohl turned immediately to the bullpen, with positive results ensuing.
DeMers finished the fifth and blanked the Kernels through the sixth and one out into the seventh; Nambiar finished the seventh and recorded one out in the eighth; and Whittlesey escaped a bases-loaded jam in the eighth before working a 1-2-3 ninth.
The Lugnuts' offense did its part, adding three insurance runs in the bottom of the eighth on a Jonny Butler RBI single and a Tyler Soderstrom two-run single to make it more comfortable for Whittlesey in the final frame.
Friday night is a special Copa de la Diversión game featuring a Vladimir Guerrero Jr. HR Counter Bobblehead presented by Sparrow! The Lansing Locos send lefty Hogan Harris (2.35 ERA) to the mound against Kernels right-hander David Festa (2.08 ERA). Gates open at 6 p.m. with first pitch at 7:05 p.m. For more information or to purchase tickets, visit lansinglugnuts.com or call (517) 485-4500.
# # #