Looking back at Weaver's stingy 2017 season
Cards righty's award-winning May jump-started MLB career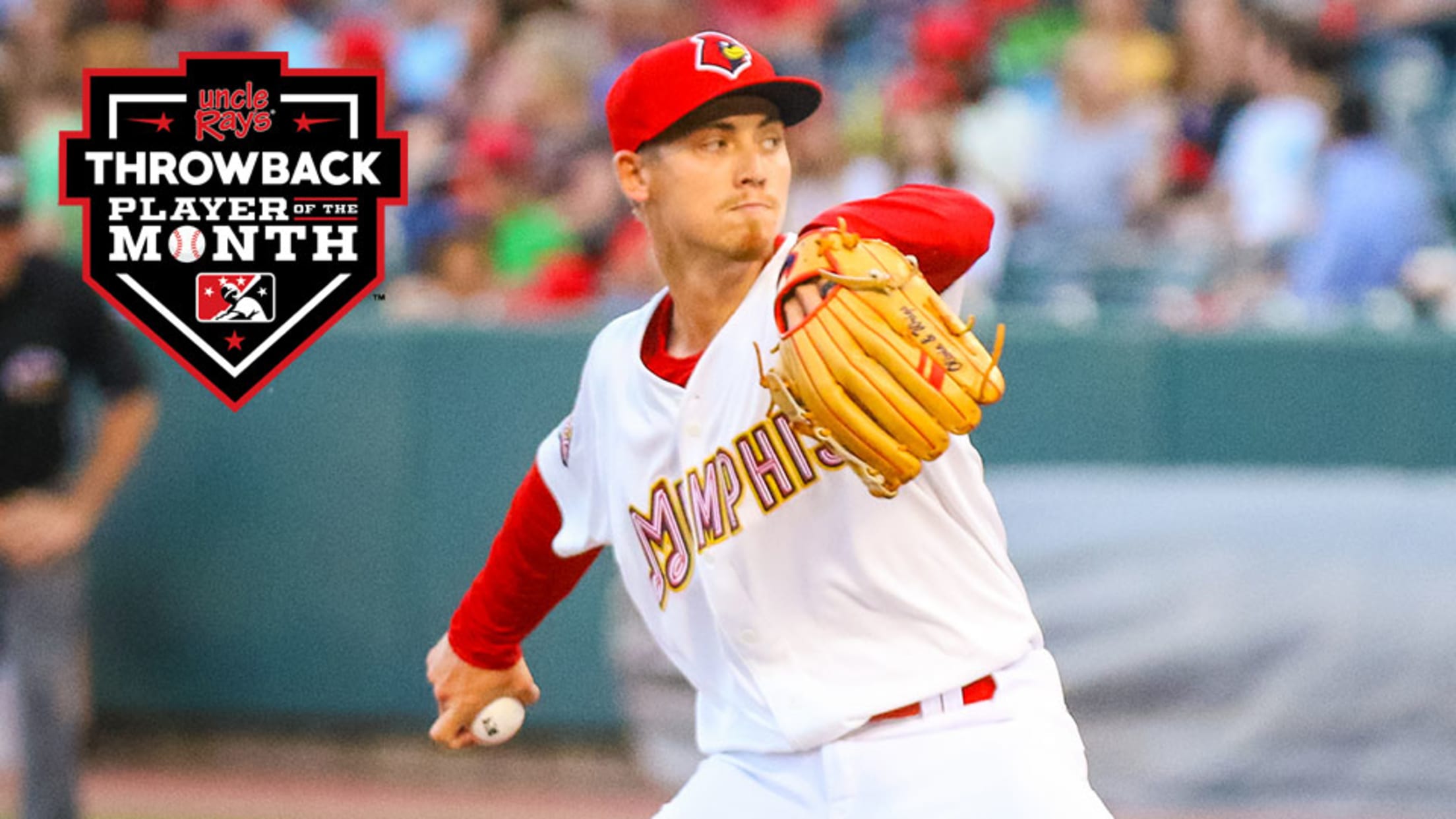 In May 2017, Luke Weaver held PCL foes to a 1.00 WHIP in 37 innings. (Roger Cotton/Memphis Redbirds)
Luke Weaver has gone from rising Cardinals prospect to D-backs breakout hurler. But in the spring of 2017, he was just trying to get back from injury. After making his Major League debut the previous August, Weaver was limited to two innings in April due to a hand injury suffered
Luke Weaver has gone from rising Cardinals prospect to D-backs breakout hurler. But in the spring of 2017, he was just trying to get back from injury.
After making his Major League debut the previous August, Weaver was limited to two innings in April due to a hand injury suffered on Opening Day with Triple-A Memphis. But the 6-foot-2 right-hander was ready to roll as soon as he returned to action on May 2.
Through his first 20 frames that month with the Redbirds, Weaver quickly recaptured his form, holding Pacific Coast League foes to just one run while notching 18 strikeouts and issuing one walk. He came back down to earth a bit, but finished the month strong. In total, Weaver went 5-1 with a 2.19 ERA, 37 strikeouts and six walks in 37 innings across six start to earn PCL Pitcher of the Month for May.
More from Luke Weaver's POM stretch:
- Redbirds' Weaver returns, posts six zeros
- Memphis' Weaver strikes out career-high 11
- Weaver becomes first PCL pitcher to win Player of Month since 2015
- May 2017 Players of the Month
Weaver spent the remainder of the 2017 season bouncing between the Majors and Minors, earning a spot in the Triple-A All-Star Game, before officially joining the Cardinals' rotation in 2018. The 2014 first-rounder out of Florida State was then dealt to the D-backs in the Paul Goldschmidt trade that December.
In the new system, Weaver has posted his best numbers at the big league level. The 26-year-old missed four months of the 2019 campaign with right forearm tightness but, when healthy, went 4-3 with a 2.94 ERA, 69 punchouts and 14 walks in 64 1/3 frames over 12 starts.
Kelsie Heneghan is a writer for MiLB.com. Follow her on Twitter <a href="twitter.com/kelsieheneghan" target="blank" >@KelsieHeneghan.