Marinconz Scores Three Times in Suns 4-2 Win
Hagerstown Takes Series Opener Against BlueClaws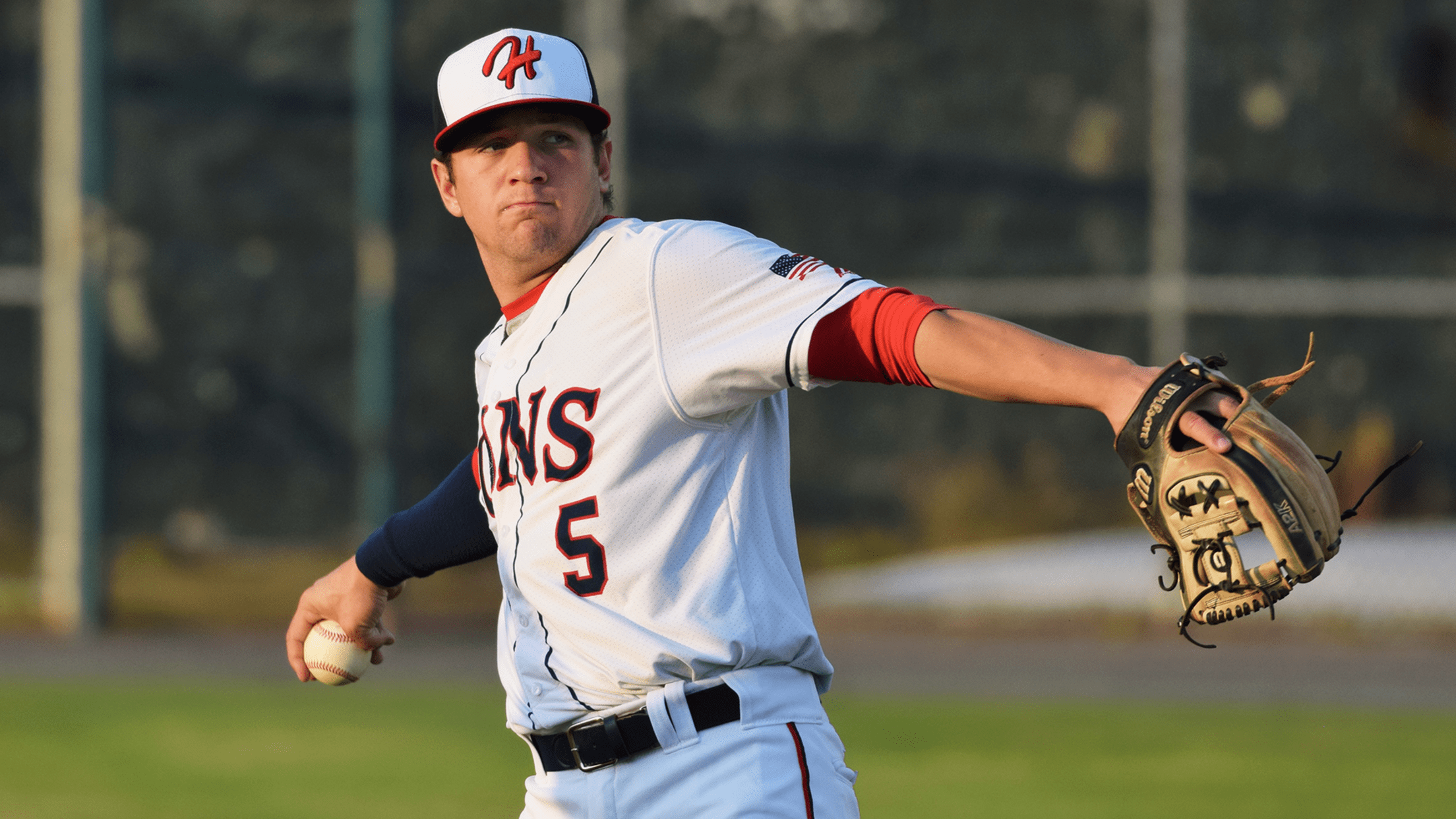 Kyle Marinconz scored three runs and tripled in the Suns 4-2 victory Friday night. (Patrick Cavey)
LAKEWOOD, NJ (July 12, 2019) - The bottom of the order beat-up the Lakewood BlueClaws in a 4-2 Suns victory at FirstEnergy Park Friday evening.Kyle Marinconz highlighted the heart of the order, finishing 3-for-4 with a triple and three runs scored in Hagerstown's (37-54, 7-15) 16th game against the BlueClaws (36-54, 7-14)
LAKEWOOD, NJ (July 12, 2019) - The bottom of the order beat-up the Lakewood BlueClaws in a 4-2 Suns victory at FirstEnergy Park Friday evening.
Kyle Marinconz highlighted the heart of the order, finishing 3-for-4 with a triple and three runs scored in Hagerstown's (37-54, 7-15) 16th game against the BlueClaws (36-54, 7-14) this season.
The Suns took their first lead since the ninth inning of their July 7 contest against Delmarva in the fourth frame, following a Jackson Cluff drive to center that scored Cole Daily to put Hagerstown in front 3-2. Daily singled to get aboard and score Marinconz, who led-off the inning with a triple that eventually scared Tyler McKay (L, 3-5) out of the game.
The Suns came back into action in the top of the second. Trailing 2-0 following a first inning homer from Carlos De La Cruz that also scored Luis Garcia, Marinconz poked a base hit through the infield to start the frame off. Daily moved him over to third for Trey Vickers, who grounded out to short to bring Marinconz home and cut the lead to 2-1.
The Suns insurance run waited until the sixth when Daily singled to score Marinconz.
After giving up the homer in the first, Jake Irvin (W, 5-6) bounced right back, allowing just a single hit after the first inning and cruising to his sixth quality start of the season. The Oklahoma-product finished with six innings of work under his belt, allowing four hits and two runs to score while wringing up a pair of batters.
He gave way to Chandler Day, who worked two hitless innings to preserve the lead before handing the ball to Jacob Howell (S, 1) who struck out three in the ninth to earn his first professional save.
Hagerstown continues their series versus the BlueClaws tomorrow night at 7:05 p.m. at FirstEnergy Park. RHP Reid Schaller (0-1, 6.30 ERA) gets the ball for Hagerstown, while Lakewood sends RHP Dominic Pipkin (3-2, 5.40 ERA) to the bump in the second game of three.
The Suns return home for a four-game series with the Hickory Crawdads July 18-21. The homestand is littered with promotions from a Jimmy Buffett-themed Thirsty Thursday, an Early Halloween Party, Friday, Wrestling Night, with an appearance from Bob Backlund before we wrap up the homestand with a Kids Sunday Funday.