What's up, Doc? Beloit pitcher blazes unique path
M.D. Johnson studies mechanics, fixes gloves, embraces domesticity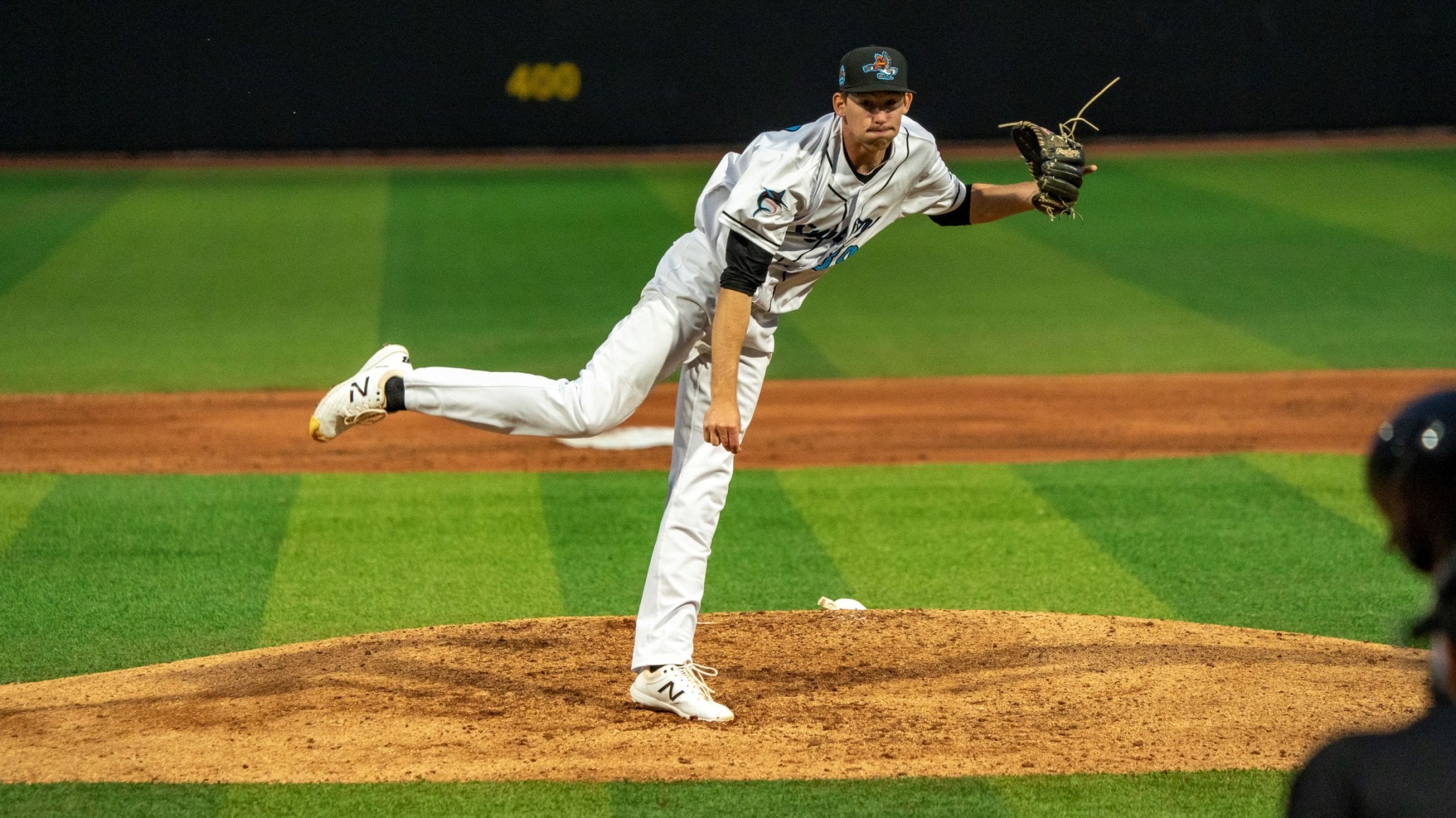 BELOIT, Wisconsin -- His legal name is Michael David Johnson, but these days he's often referred to as Doc. It's a fitting nickname for the ace of the Beloit Sky Carp, even if he's a long way from a PhD. "In the baseball world I've always been known as M.D.,"
BELOIT, Wisconsin -- His legal name is Michael David Johnson, but these days he's often referred to as Doc. It's a fitting nickname for the ace of the Beloit Sky Carp, even if he's a long way from a PhD.
"In the baseball world I've always been known as M.D.," explained Johnson, speaking at Beloit's ABC Supply Stadium prior to a game late last month. "Doc started when I got to the Marlins in 2019 after the Draft. My pitching coach in short season [Batavia], I introduced myself to him as Michael David and he goes, 'Well, that's way too long, so we're just going to call you Doc.' And it's stuck ever since. I like it. It's nice to have a little alter-ego."
Johnson says that he is "no way, form or fashion" comparable to baseball's better-known Doc, the late Roy Halladay. The tall, lanky right-hander has bolstered his baseball reputation as a member of the High-A Sky Carp this season, however, compiling a 2.89 ERA and 0.96 WHIP over 14 starts. The sixth-round Draft pick is currently the 28th-ranked prospect in the Miami organization.
Johnson became "Doc" as a matter of initial-based circumstance, but he concedes that it fits his disposition. He spent his college years at Dallas Baptist University, majoring in kinesiology with a minor in psychology. It's all part of a larger predilection for athletically inclined analytics.
"I'm really into the one-on-one player development side of things. I've written a whole bunch of stuff on [pitch-tracking software] TrackMan and Rapsodo," he said. "Which then I guess does make sense why it's Doc because I'm really into pitch design and manipulating things and everything like that. So going into that side of the field after I'm done playing would be really amazing to do. Once you understand and can read it, it's really helpful to others who maybe don't understand it as much. So it's not just for my benefit, I like helping out as much as I can around here."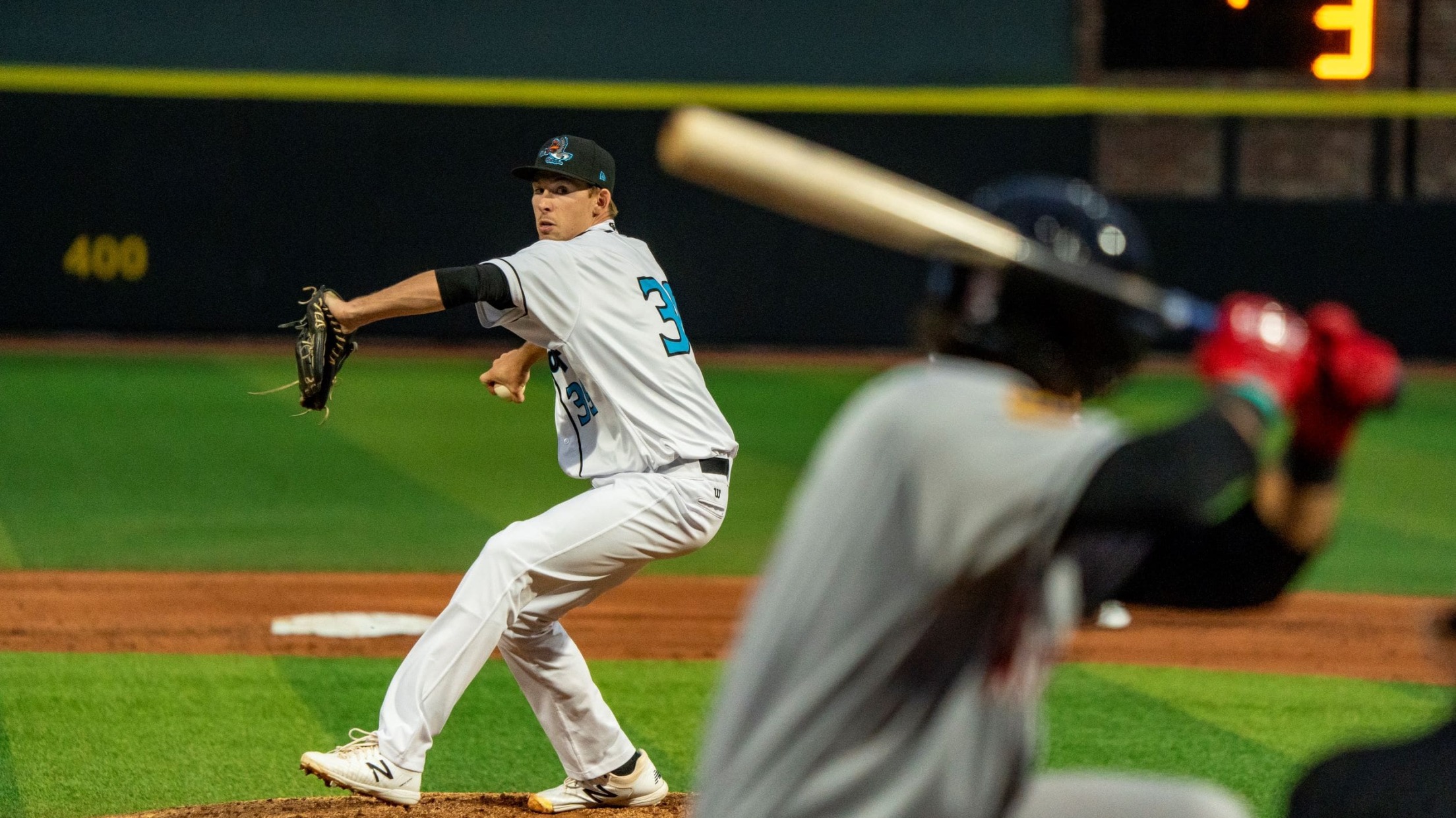 "Doc" Johnson is also a surgeon of sorts.
"Three or four days a week I'm either re-lacing, cleaning or doing something to someone's glove. It's fun. I enjoy it. I've done probably a dozen gloves here [in Beloit]. One of the things I did was with Sean Reynolds, our closer," said Johnson, referring to the converted first baseman recently promoted to Double-A Pensacola. "He was stuck on 97 miles an hour for two or three weeks. He was like, 'Doc, we've got to do something here.' He had an all-black glove with some blue lacing. We redid it with some platinum, some silver, and his next outing he went 99. The outing after that one, 101. So just something like that, a little thing. The guys like it."
Johnson's cerebral nature and idiosyncratic hobbies have led him to be branded as a bit of an eccentric, a reputation that led to this writer interviewing him in the first place.
"I still have my quirks, as everyone says, but I don't mind laughing at myself if it allows the other guys to be able to laugh as well. Because at the end of the day, if the guys are laughing and having fun even at the expense of me, then I'm OK with that," he said.
Johnson attributed his "quirks," in part, to the fact that he was homeschooled and therefore allowed to pursue his interests relatively free from external societal influences. He said his subsequent four years at Dallas Baptist "really let me grow as a person and as an individual to set me up to get ready for pro ball," while also leading to "the best thing that ever happened to me."
It was while attending Dallas Baptist that Johnson met his wife, Ruth. The couple bought a camper prior to the 2021 season and are currently living at a campground located "five minutes into Illinois." (Beloit, in Wisconsin, is located just across the state line.) Their family also includes Maggie, a miniature dachshund who accompanies Johnson to the ballpark on the day after he starts.
"We've enjoyed it and wouldn't trade it for anything," he said. "Instead of going back to the hotel or someplace that's not yours, I go back to home every single night."
Home is and will continue to be wherever Johnson is called to pitch, be it Beloit, Pensacola or beyond.
"My lifestyle, it's not necessarily the normal everyday lifestyle of a Minor League ballplayer," he said. "But this is our job, and to do your job well you have to have some fun with it. So if that's what I can do, just being me, I'm going to have fun with it every single day."