World Series Hero Mike Timlin & WooSox to Focus on ALS at "Lou Gehrig Day" Celebration, Thursday, June 2
The Mary Beth Benison Foundation, The ALS Association of Massachusetts, The Angel Fund for ALS Research, and UMass Chan Medical School All To Be Recognized at Polar Park
The Mary Beth Benison Foundation, The ALS Association of Massachusetts, The Angel Fund for ALS Research, and UMass Chan Medical School All To Be Recognized at Polar Park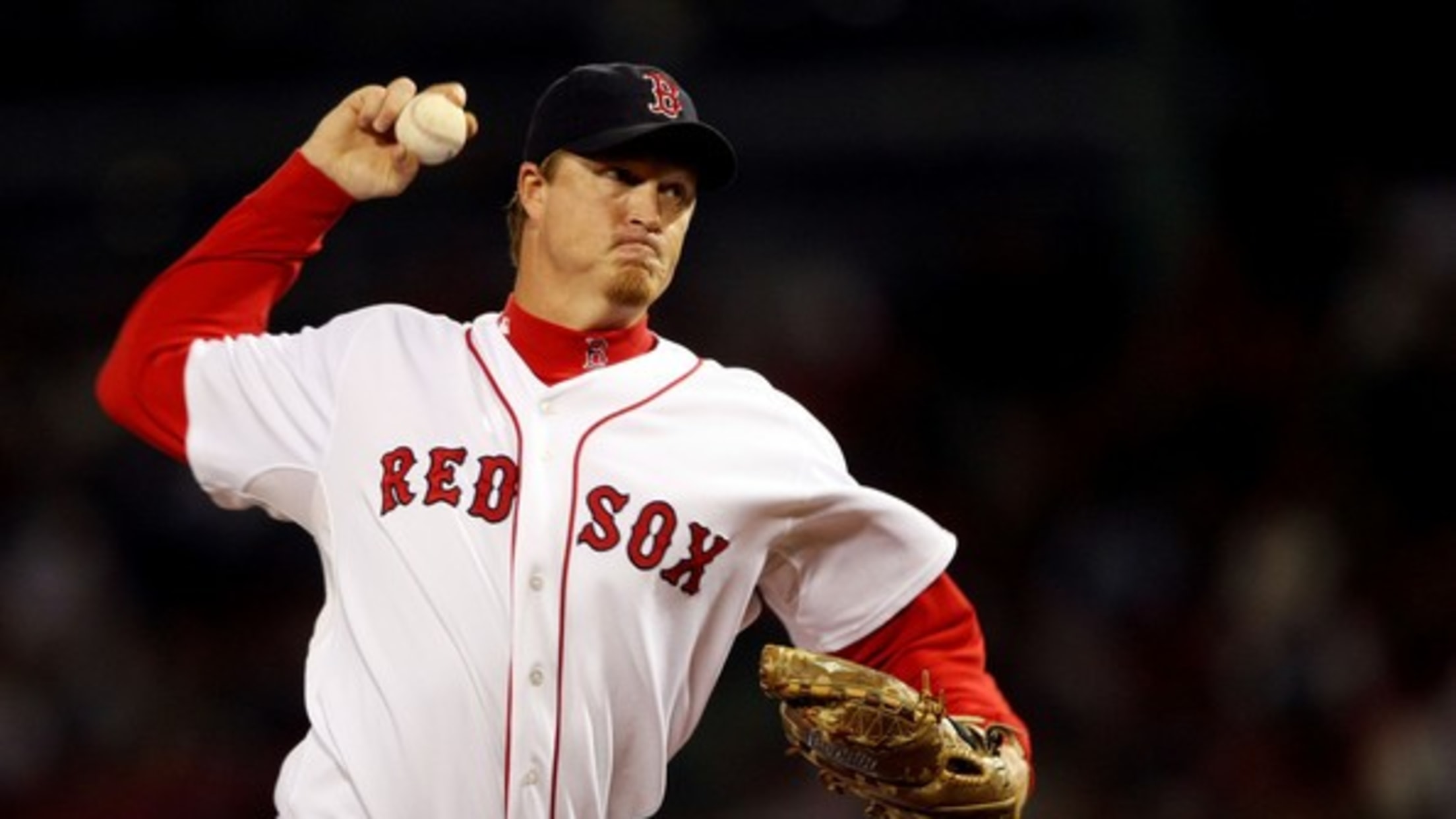 WORCESTER, MA*— *Red Sox World Series Champion Mike Timlin will visit Polar Park and meet fans on Thursday, June 2, to help the WooSox focus on ALS awareness as Baseball celebrates "Lou Gehrig Day." The WooSox, who will be hosting the Syracuse Mets that night at 6:45 pm at Polar Park, will pay tribute to the Mary Beth Benison Foundation, based in Holden, MA, the ALS Association of Massachusetts, and the UMass Chan Medical School's Cecil B. Day Laboratory for ALS research in special ceremonies before and during the game on June 2.
Amyotrophic lateral sclerosis (ALS), a disease for which there is no cure, took the life of Gehrig on June 2, 1941.
Timlin, the 4-time World Series Champion who helped the Red Sox win the 2004 and 2007 Fall Classics, lost his mother, Sharon Timlin, to ALS in 2002. She was born just ten weeks after Gehrig died. The veteran right-hander, who pitched 18 major league seasons, also won the World Series with the Toronto Blue Jays in 1992 and 1993. He will greet fans in the Sherwood Diner from the 3rd-6th inning after he participates in pre-game ceremonies.
"Being at Worcester's new Triple-A ballpark to raise awareness for such a great cause is going to be a real treat," said Timlin. "ALS is a cause that's near and dear to me, and I'm looking forward to being at Polar Park for the very first time. Thank you to the WooSox for supporting and promoting this year's Sharon Timlin 5K."
The 19th Annual Sharon Timlin Memorial 5K takes place Saturday, June 18, in Hopkinton. Since its inception in 2004, the annual fundraiser has generated more than $2 million dollars for The Angel Fund, which supports research in Worcester at the Cecil B. Day Laboratory for Neuromuscular Research at UMass Chan Medical School.
"The Angel Fund and its supporters have played a pivotal role in advancing research and gene therapy clinical trials at UMass Chan," said Robert H. Brown Jr., DPhil, MD. "These critical investigations give us hope of slowing the progression of ALS and that a cure is within reach."
"Mike Timlin was one of the most active members in the community during our time with the Red Sox," said WooSox President Dr. Charles A. Steinberg. "We are thrilled that his annual 5K in his mother's memory funds research right here in Worcester. He has been a champion on the field and off the field."
The WooSox and Timlin will recognize the Mary Beth Benison Foundation, a prominent local charity that provides financial support for Central Mass families who struggle with the devastating and costly burden of ALS.
"All of us at the Mary Beth Benison Foundation are looking forward to Lou Gehrig day at Polar Park on Thursday, June 2," said Katie Benison Camell, Executive Director of the MBB Foundation. "Having Mike Timlin on hand along with the ALS Association of Massachusetts is really going to allow us to collectively shine a light on this devastating disease. We thank the WooSox for their support of ALS families across this region."
The WooSox and Timlin will also be honoring the ALS Association of Massachusetts, which supports research, patient and community services, public education, and advocacy for those battling the devastating disease. Their mission is to lead the fight against ALS through global cutting-edge research, and empowering people with Lou Gehrig's Disease to live fuller lives by providing them with compassionate care and support.
"The ALS Association is once again pleased to partner with the WooSox for Lou Gehrig Day," said John Hedstrom, Territory Executive for New England. "Baseball's long connection with ALS runs even deeper here in Massachusetts with Pete Frates and Mike Timlin. We are grateful for Mike's efforts and the work done by the Mary Beth Benison Foundation – together we will end ALS."
Red Sox Hall of Famer Larry Lucchino, now Chairman & Principal Owner of the WooSox, has been an ardent supporter of ALS awareness and research, both in support of Mike Timlin's efforts and those of Pete Frates. The late Boston College star, who hit a home run at Fenway Park before being struck with ALS, signed a Red Sox contract on the field on Opening Day, 2015, in tribute to his world-changing efforts as the father of the legendary Ice Bucket Challenge.
On March 4, 2021, Major League Baseball announced that June 2 would forever be celebrated as "Lou Gehrig Day" across the game to honor the Hall of Fame First Baseman, and to raise awareness for ALS.
"It's a pleasure for all of us at the WooSox to put the spotlight on this disease every year in June," said Joe Bradlee, WooSox Vice President of Baseball Operations & Community Relations. "Having Mike Timlin at Polar Park for the first time will only help us amplify these efforts, and we're all looking forward to what will surely be an impactful evening in Worcester."
Timlin, who won the World Series in 1992 and 1993 with the Toronto Blue Jays, joined the Red Sox in 2003 and helped the Red Sox end the 86-year drought in 2004 and won again in 2007.