Let's get weird: Promos to look forward to in '22
A season-opening look at Minors' theme nights, giveaways, guests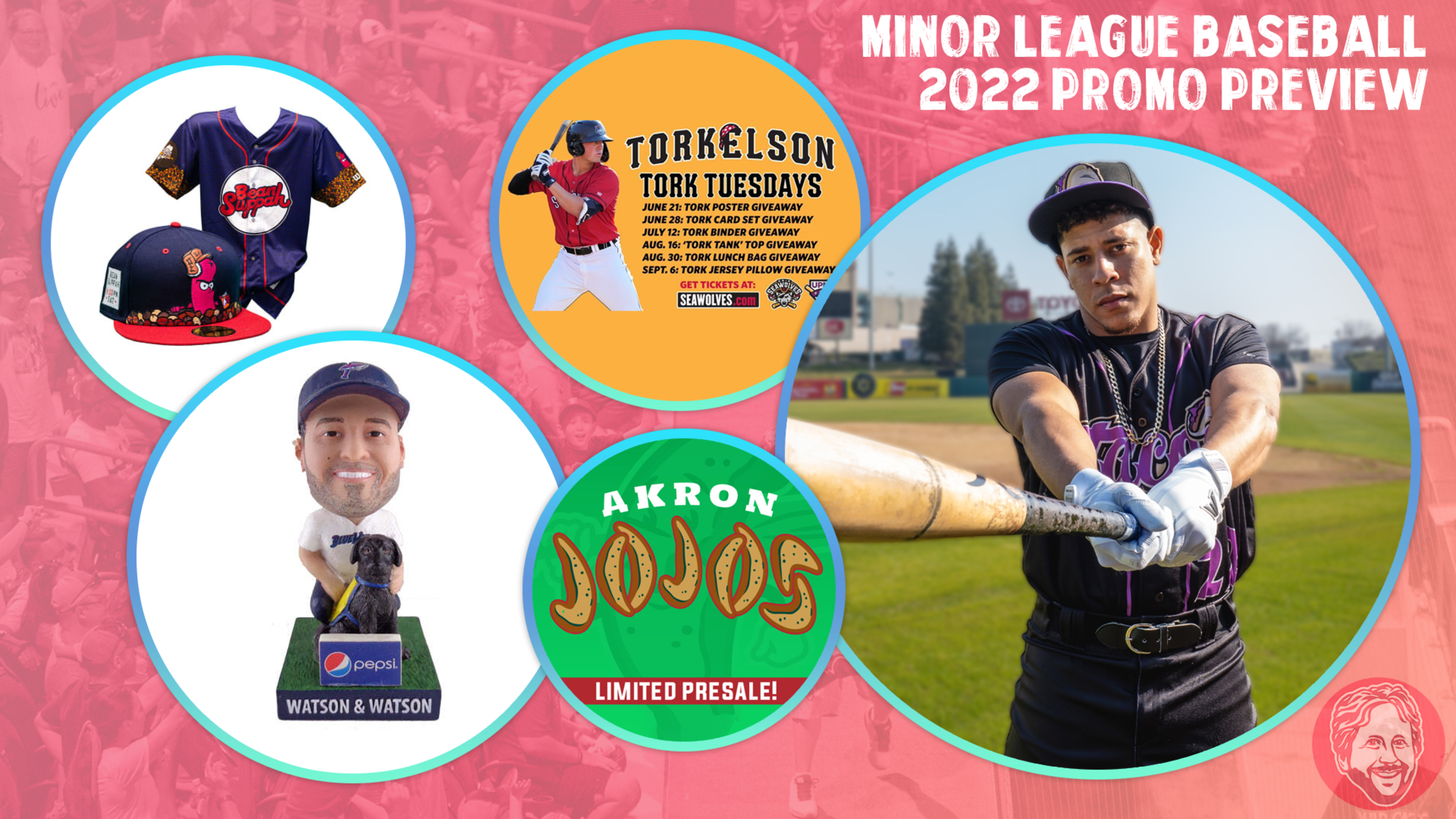 2022's slate of Minor League promotions including something for everyone and then some.
What are Minor League Baseball promotions? Within the confines of this article, they have nothing to do with a player's advancement from one level of play to the next. Rather, they are the smorgasbord of theme nights, giveaways and celebrity guests that provide fans with a little extra enticement to
What are Minor League Baseball promotions? Within the confines of this article, they have nothing to do with a player's advancement from one level of play to the next. Rather, they are the smorgasbord of theme nights, giveaways and celebrity guests that provide fans with a little extra enticement to get to the ballpark. They can be a lot to keep track of, and a lot to make sense of. We here at MiLB.com are here to help.
What follows is a sampling of 2022's top Minor League promos, the opening salvo of a season-long emphasis on creative and absurd ballpark endeavors. Stay tuned, and if at all possible, get out to the ballpark and enjoy them in person. It's an American experience like no other.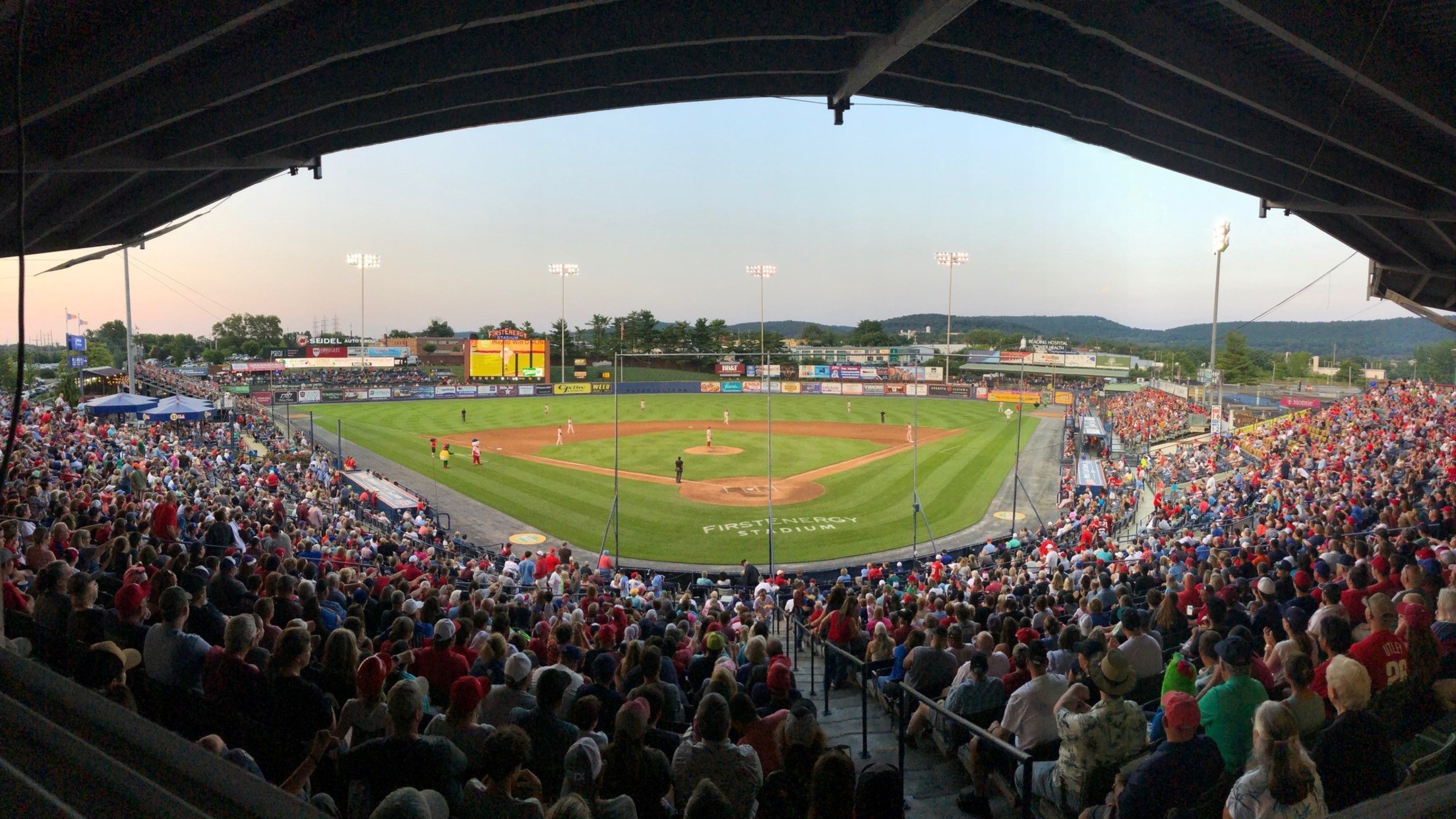 Speaking of American experiences like no other -- the past couple of years have been challenging, to say the least. We all need a safe space in which to expunge our pent-up feelings, and that's where the Triple-A Jacksonville Jumbo Shrimp come in. June 24 is "Cathartic Scream Night," which proves that the best ideas are often the simplest. "Right before the seventh-inning stretch, the entire stadium will join in for one giant, cathartic scream!" the team explains. "Tonight is the night you can let it all out." Brilliant and necessary.
That yelp won't occur until June. But now it's April, and soon "It's Gonna Be May." NSYNC fans get that reference, and so do the Frisco RoughRiders. Justin Timberlake was apparently unavailable, but on April 23, the Rangers' Double-A affiliate will welcome NSYNC's Chris Kirkpatrick for "It's Gonna Be May Night." The entire evening will celebrate pop culture from the '90s and early 2000s, and the team says to expect a "boy band-themed giveaway." Just hope it isn't 98 degrees that night.
It's Gonna Be May and *NSYNC's @IamCKirkpatrick is going to be in attendance.

🎟 ≫ https://t.co/7rOtqgOGEp pic.twitter.com/QmBiUJyOq3

— Frisco RoughRiders (@RidersBaseball) March 16, 2022
It's nice to see a boy band member who is now a man, but when it comes to celebrity appearances The Office continues to rule the Minor League landscape. Stanley (Leslie David Baker), Meredith (Kate Flannery) and Kevin (Brian Baumgartner) will be making Minor League ballpark appearances this season -- posing for pictures, signing autographs and gamely nodding along as fans quote their favorite lines. The Triple-A St. Paul Saints pulled off the biggest coup among these bookings, securing Stanley for National Pretzel Day (April 26). Stanley likes National Pretzel Day because it provides a brief respite from a bed that's too small, a school that's too expensive and a job that pays too little.
He. did. not. stutter.

Join us on April 26 as we celebrate one of the greatest shows of all time. Leslie David Baker (who played Stanley Hudson) from the TV show The Office will be at CHS Field on National Pretzel Day!

🎟️: https://t.co/IKw4MjwBXB | password: stanley pic.twitter.com/drle0qZVFE

— St. Paul Saints (@StPaulSaints) March 10, 2022
Pretzels are food, and Minor League teams love food. (How's that for a segue?) The Triple-A Fresno Grizzlies announced their "Tacos" alternate identity in 2015, and regional food-based temporary rebrands have been all the rage ever since. Returning favorites include, but are far from limited to these Single-A dishes: Stockton Asparagus (April 30), Delmarva Scrapple (Aug. 12), Augusta Pimento Cheese (June 18) and San Jose Churros (multiple dates).
As for debuts, it's time to get acquainted with the Double-A Akron JoJos. A JoJo, for those of us unlucky enough to have never lived in northeast Ohio, is a seasoned potato wedge side dish commonly served at pizza and chicken restaurants. The RubberDucks will suit up as such as part of a JoJo-nanza on July 28 and 29.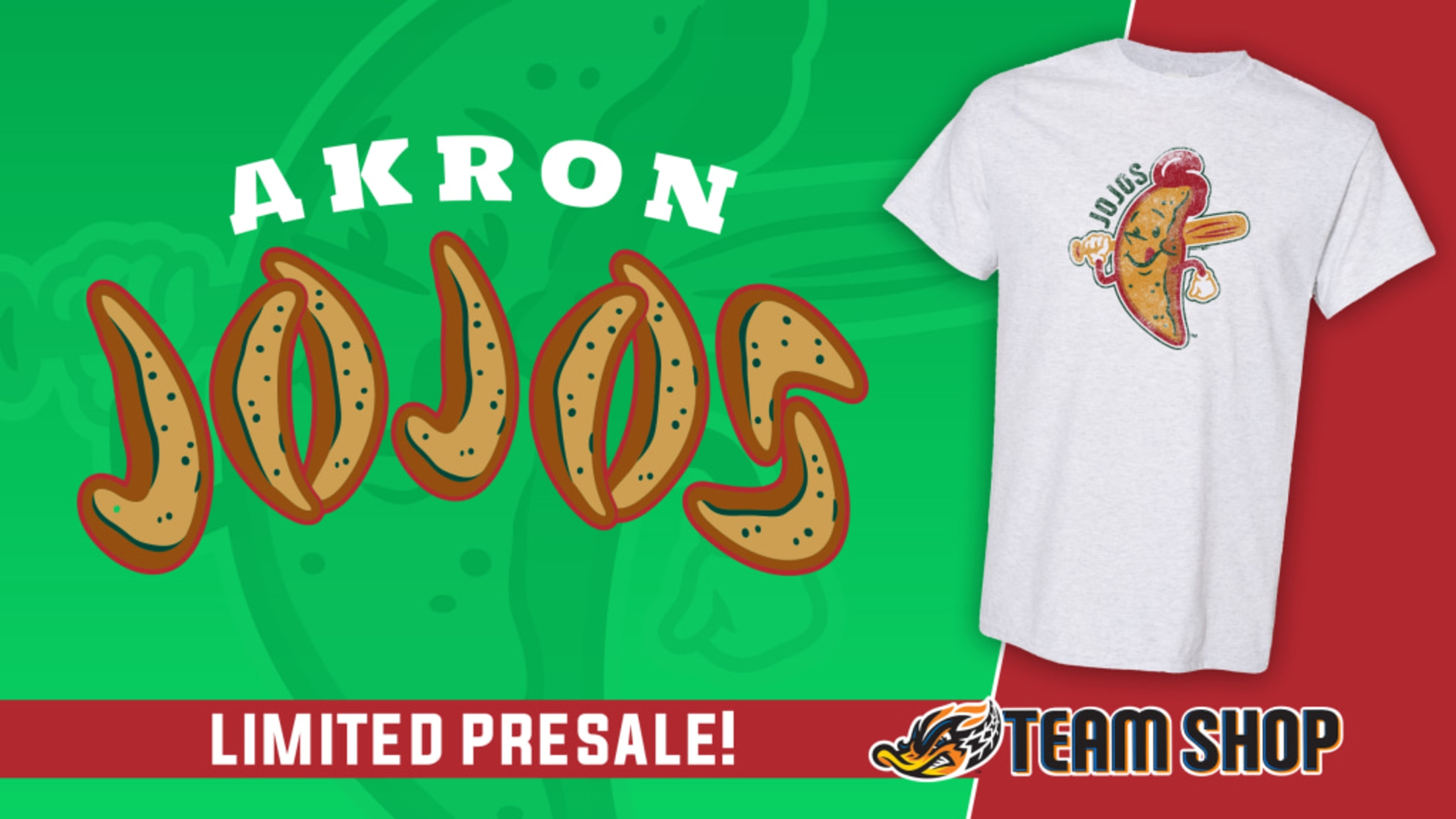 Elsewhere in the Eastern League, the Portland Sea Dogs will play as the Maine Bean Suppahs on Aug. 13. This is the state-specific pronunciation of the local Saturday night tradition that is the bean supper. Such a meal could also include the Sea Dogs' two returning food-based identities: Red Snappers (July 1) and Whoopie Pies (June 10).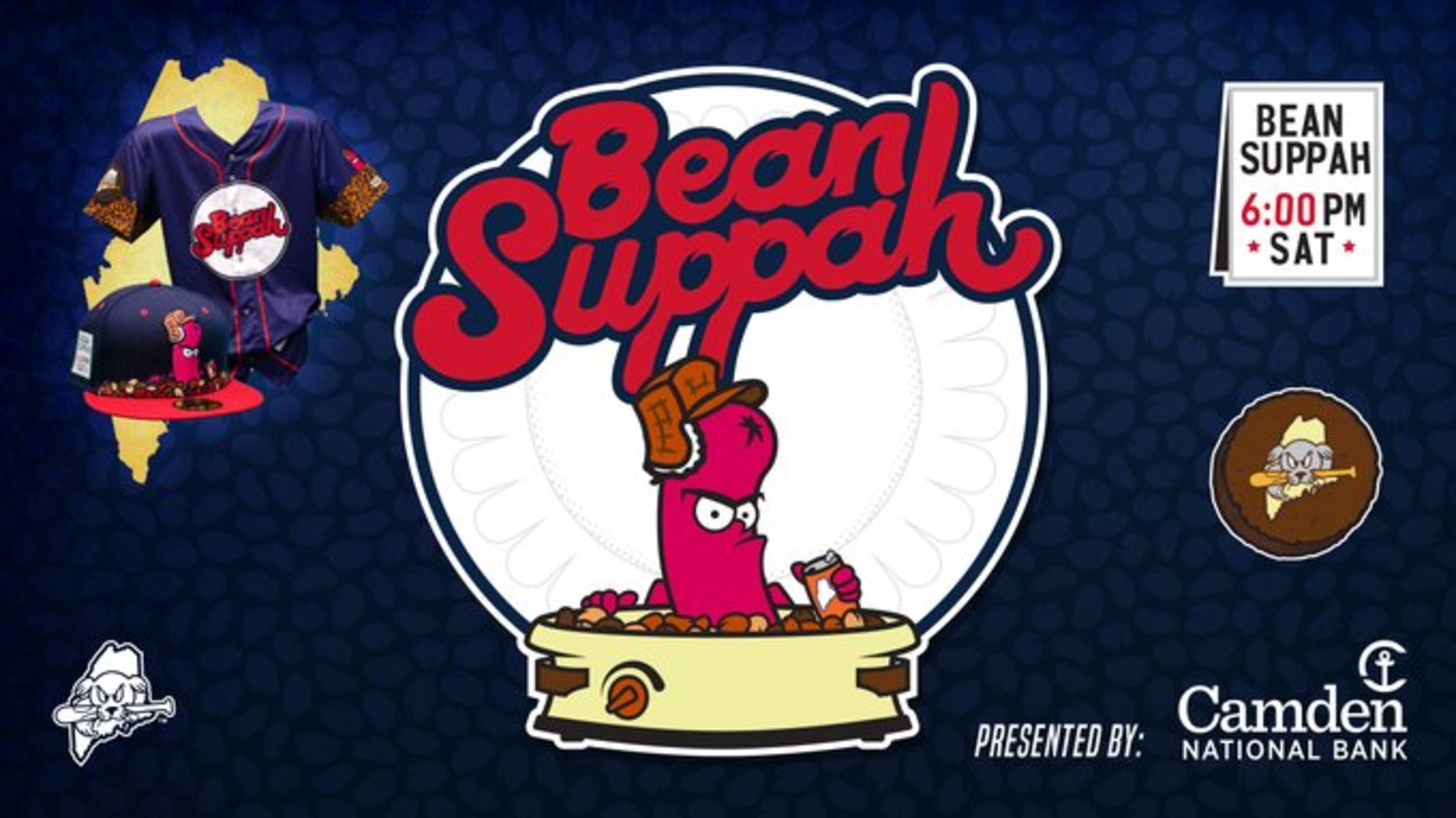 Elsewhere in New England, please note that the Manchester Chicken Tenders will take the field on June 4. The one-game New Hampshire Fisher Cats rebrand pays tribute to the purported invention of the chicken tender at their home city's Puritan Restaurant. The Double-A Toronto affiliate will wear a hat representing one of three tender flavors: classic, Buffalo or coconut. Stay tuned.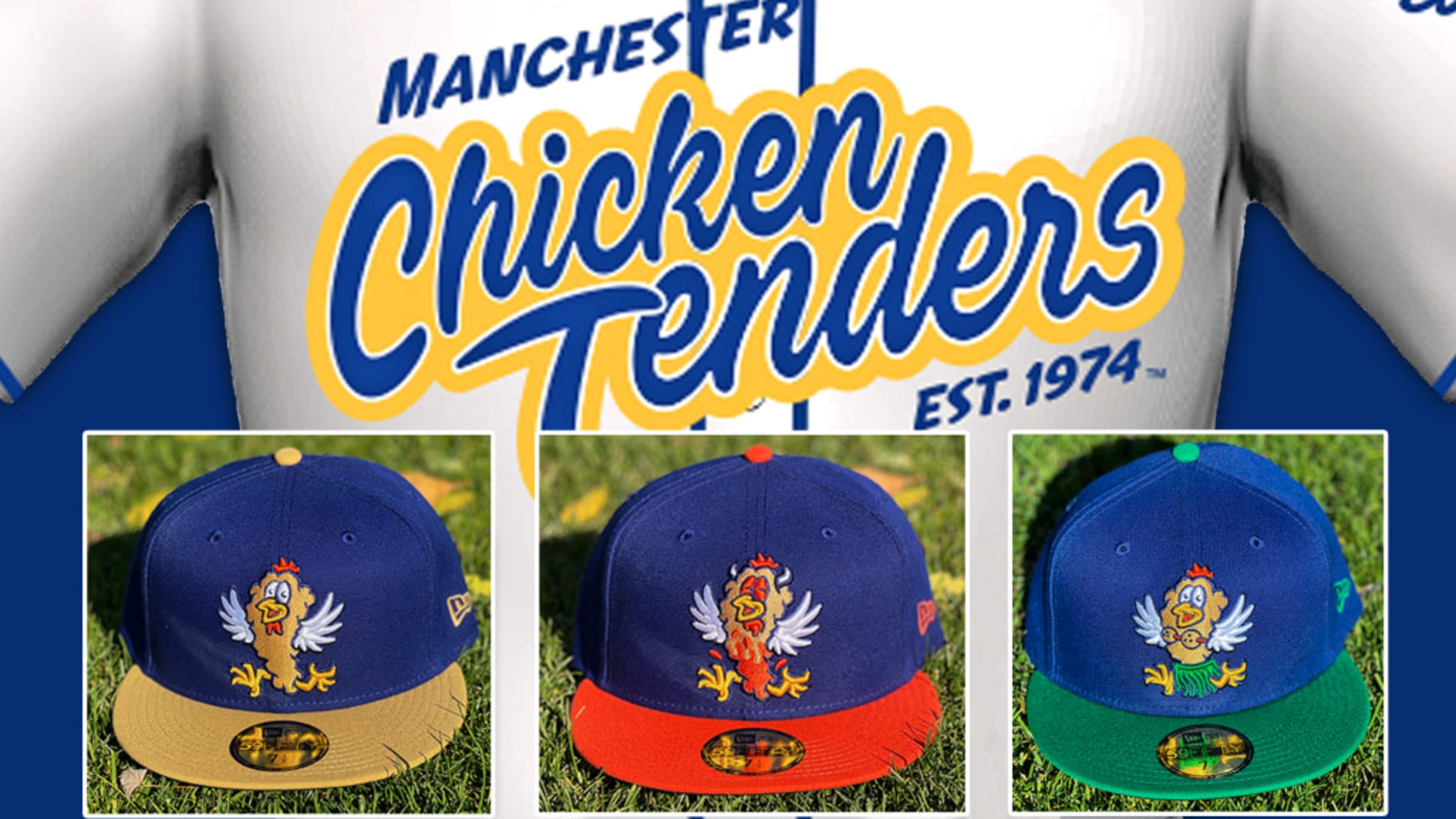 How will the Pork Tenderloins play in Peoria? We'll find out April 30, when the High-A Chiefs transform into the comically oversized sandwich popular throughout the Midwest. They're gonna need a bigger bun.
🐷The Pork Tenderloins🐷 Another Chiefs speciality jersey coming in 2022! pic.twitter.com/b8rlCmbkOr

— Peoria Chiefs (@peoriachiefs) February 2, 2022
The Fresno Grizzlies' Tacos identity, the temporary food-based rebrand that started it all, will return for Tacos Weekend (July 22-24). This time around the uniforms are sleeveless, a tribute to the jerseys worn by their parent club, the Colorado Rockies.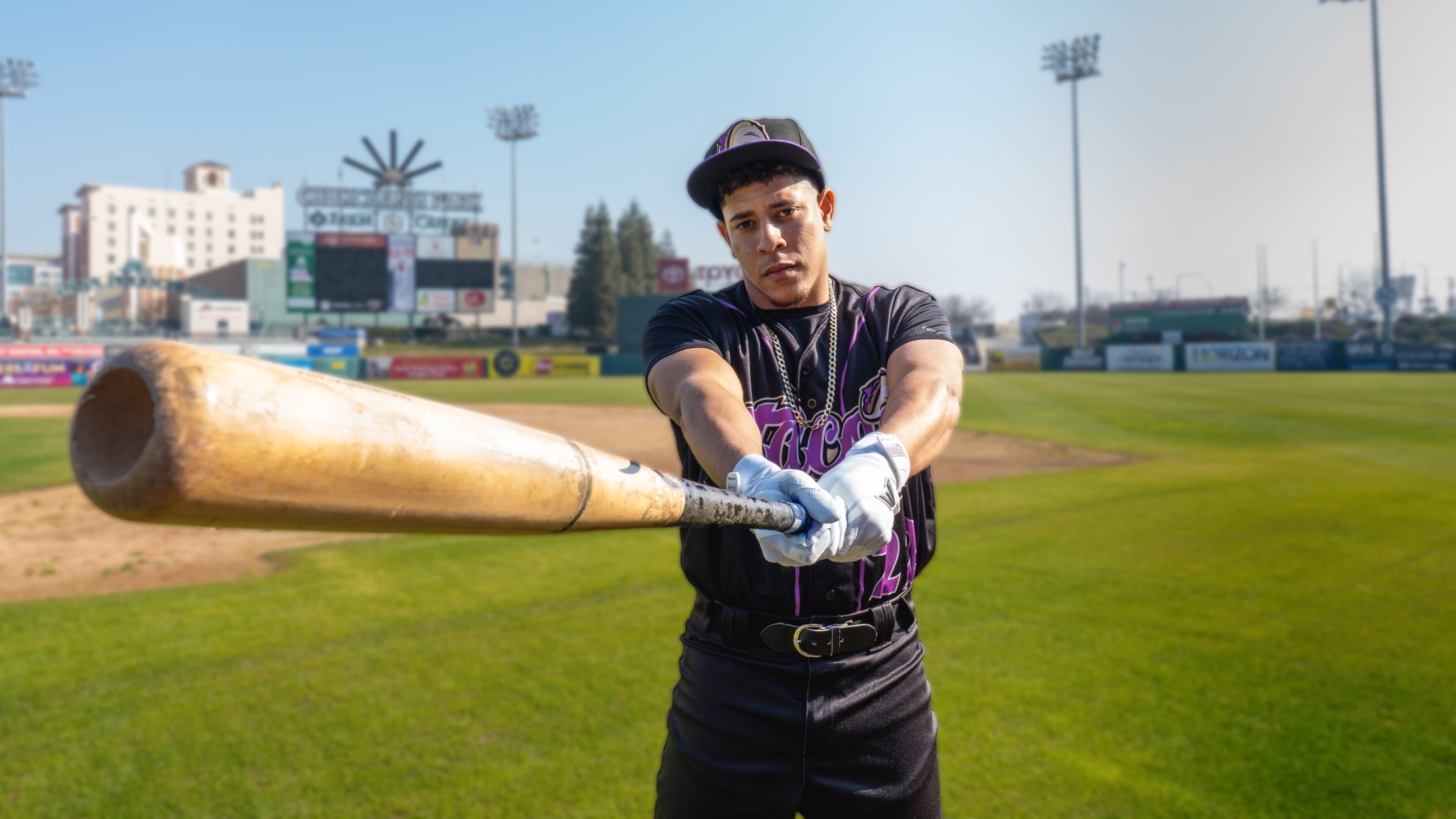 Minor League promos aren't just about what you see at the ballpark. They are also about what you can take home with you. The Double-A Erie SeaWolves have designated six Tuesday ballgames as "Tork Tuesdays," with each one featuring a different Spencer Torkelson-related souvenir. Torkelson, the top prospect in the Detroit organization, made the Tigers' Opening Day roster. The power-hitting third baseman played 50 games with Double-A Erie in 2021, mashing 14 home runs and inspiring a half-dozen unorthodox giveaway items along the way.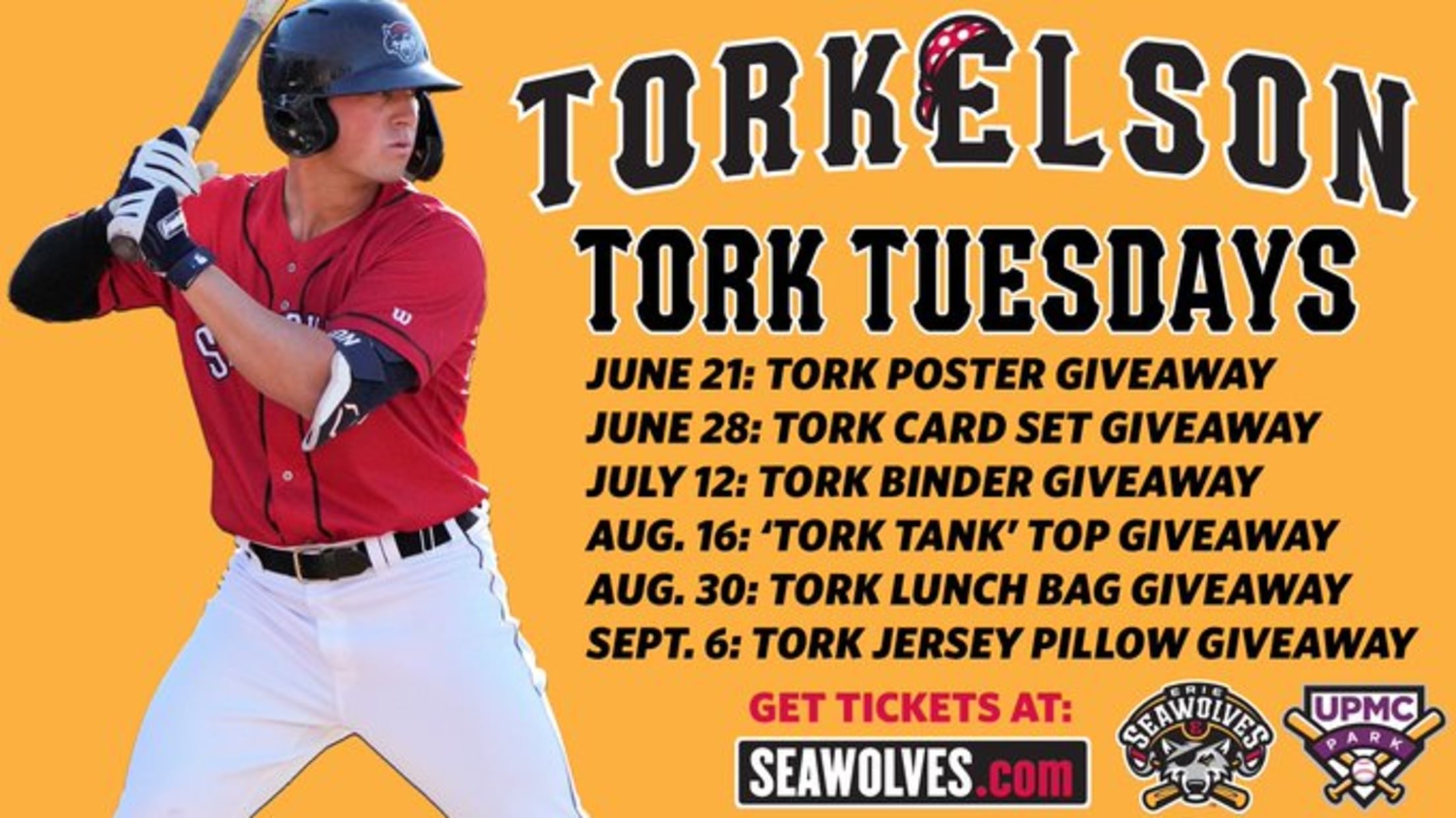 When it comes to giveaways, bobbleheads still rule the proverbial roost. Season highlights? How about the High-A Brooklyn Cyclones' July 4 "Bobb-election," in which fans vote for their favorite hot dog condiment by choosing between ketchup, mustard and relish bobbleheads. Two months later, as part of one of their Copa de la Diversión promotions, the High-A Eugene Emeralds will give away bobbleheads featuring activist and labor leader Cesar Chavez. On July 16, the Triple-A Gwinnett Stripers pay tribute to their all-time hits leader, the recently retired Sean Kazmar. Two months later, the Double-A Pensacola Blue Wahoos close out their promo schedule with a Watson and Watson bobblehead. The Watsons in question are celebrated golfer and Blue Wahoos co-owner Bubba, and the ballpark dog named for him.
Our favorite Watsons. pic.twitter.com/S3UPS9cPKy

— Pensacola Blue Wahoos (@BlueWahoosBBall) July 19, 2021
The list goes on and on, of course, but this writer is most excited for a pair of bobbleheads featuring 19th-century Black baseball pioneer (and 2022 Hall of Fame inductee) Bud Fowler. The Lansing Lugnuts give away a Fowler bobblehead on June 24 as part of a larger celebration of the Michigan-based Page Fence Giants (an influential Black barnstorming team founded by Fowler). The Double-A Binghamton Rumble Ponies pay tribute on July 23, recognizing Fowler's time as a member of the 1886-87 Binghamton Bingos.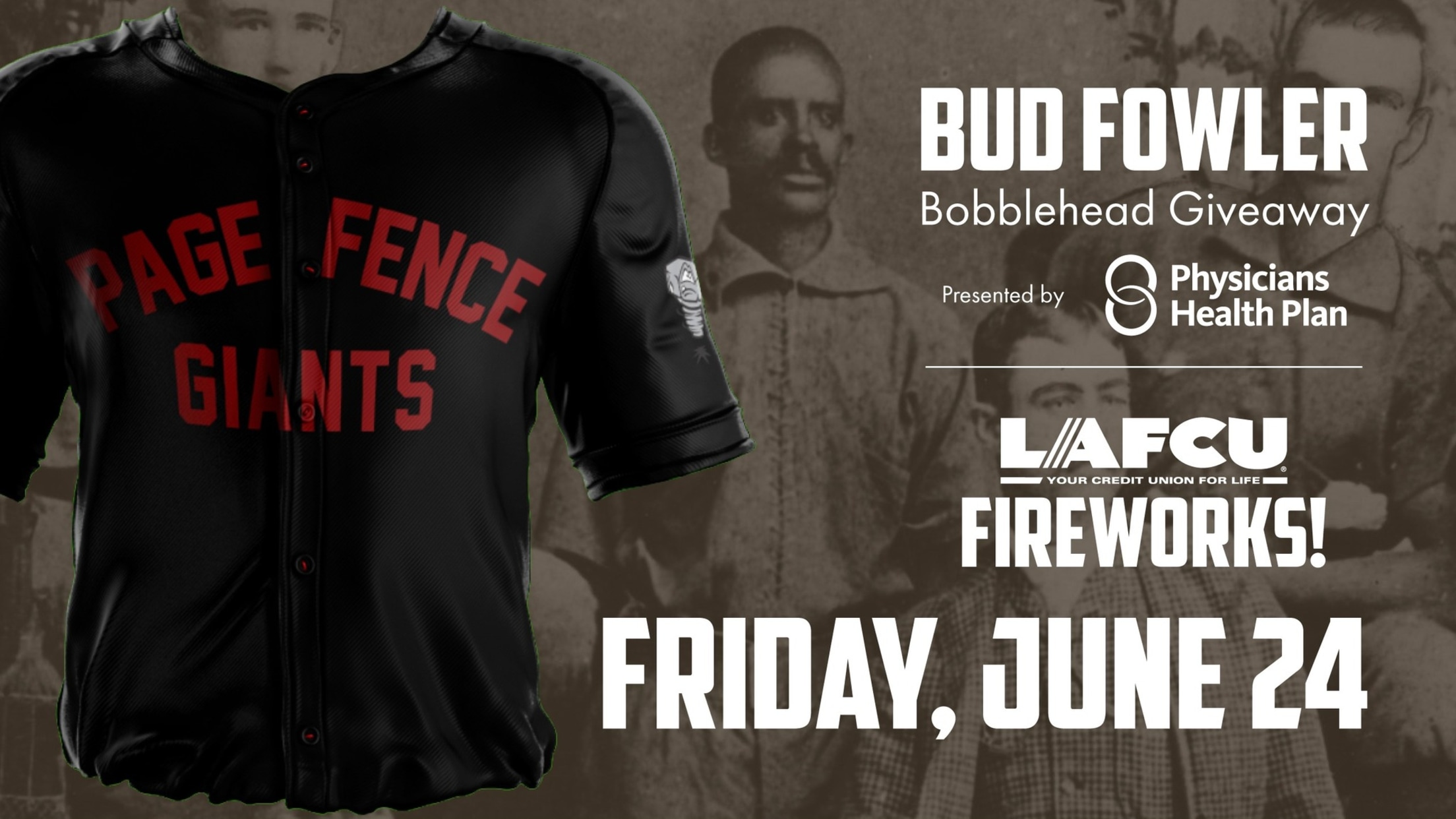 As for additional notable promotions happening at Minor League ballparks this season, there are only several thousand to choose from. So let's close with ... nothing.
On July 6, the Single-A Inland Empire 66ers are borrowing an idea first hatched by their California League-mates the Lake Elsinore Storm. It'll be Nothing Night, during which there will be free admission, free parking, no amplified sound and no promos. Just baseball, nothing else. Sometimes, that's all you need.