MLB Draft League opening in 2021
Four NYPL clubs, Trenton to be founding members of new circuit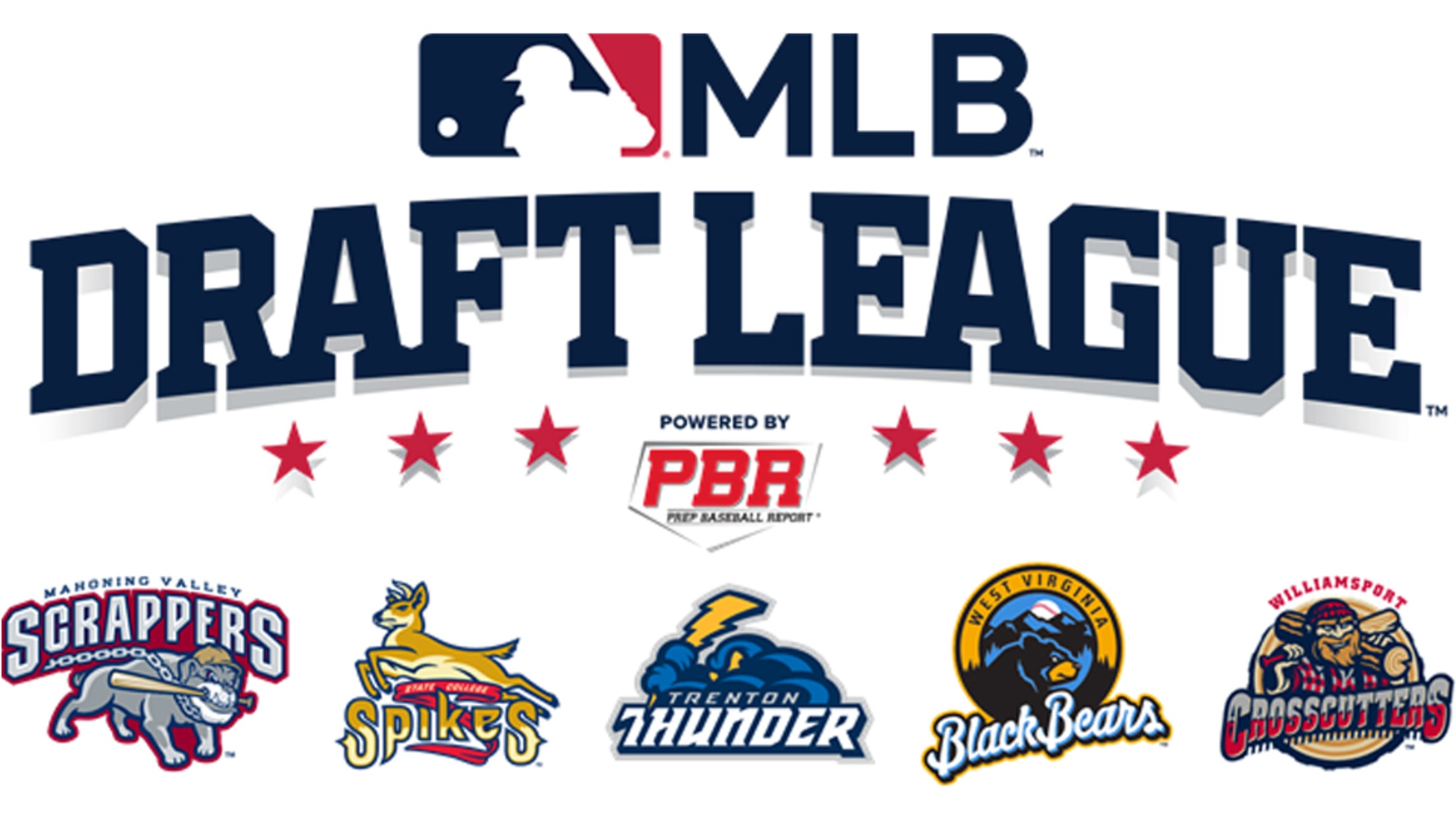 A new league is set to become the next proving ground for some of baseball's best prospects before they begin their professional careers. The Mahoning Valley Scrappers, State College Spikes, Trenton Thunder, West Virginia Black Bears and Williamsport Crosscutters will serve as inaugural members of the MLB Draft League, set
A new league is set to become the next proving ground for some of baseball's best prospects before they begin their professional careers.
The Mahoning Valley Scrappers, State College Spikes, Trenton Thunder, West Virginia Black Bears and Williamsport Crosscutters will serve as inaugural members of the MLB Draft League, set to open in 2021, Major League Baseball announced Monday. The new circuit comes as part of MLB's reorganization of the Minor Leagues following the expiration of the Professional Baseball Agreement earlier this fall.
The MLB Draft League is expected to include some of the game's top Draft-eligible prospects looking to boost their stocks one last time before hearing their names called. Starting in 2021, the First-Year Player Draft has been pushed from June to All-Star Week in July, and that extra time will afford Draft League players added opportunities to show off their skills in front of scouts and front-office members from all 30 clubs at ballparks in New Jersey, Ohio, Pennsylvania and West Virginia.
A sixth team is expected to be added to the circuit for the inaugural campaign as MLB hopes to make an announcement "in the coming weeks." The schedule will feature a 68-game regular season, beginning in late May and ending in early August. It will also include an All-Star break centered around the Draft.
MLB will work with Prep Baseball Report, a nationwide scouting service, to staff, operate, recruit and provide other functions for the new Draft League.
"We are thrilled to partner with Prep Baseball Report and the founding members of the MLB Draft League to create a one-of-a-kind league that will attract the nation's top players who are eligible for each year's MLB Draft and allow local fans to see top prospects and future big-league stars in their hometowns," said MLB executive vice president of baseball economics and operations Morgan Sword in a released statement. "This announcement continues MLB's commitment to preserving and growing baseball in communities around the United States."
This is the second major announcement involving the structure of the Minor Leagues ahead of the 2021 season. Back in September, the Appalachian League announced it will become a collegiate wood-bat circuit next summer.
Mahoning Valley, State College, West Virginia and Williamsport previously belonged to the New York-Penn League, a Class A Short Season circuit. Trenton was a member of the Double-A Eastern League.
Additional announcements about the layout of the Minor Leagues and licensed affiliates are expected to come in the weeks ahead, per MLB's release Monday.
Sam Dykstra is a reporter for MiLB.com. Follow and interact with him on Twitter, @SamDykstraMiLB.