Ramires, Ritter bright spots for Grizzlies in 4-3 (10) loss to Giants on Memorial Day
Ramires: 3.0 IP, 2 H, 0 R. 1 K; Ritter had both of Fresno's hits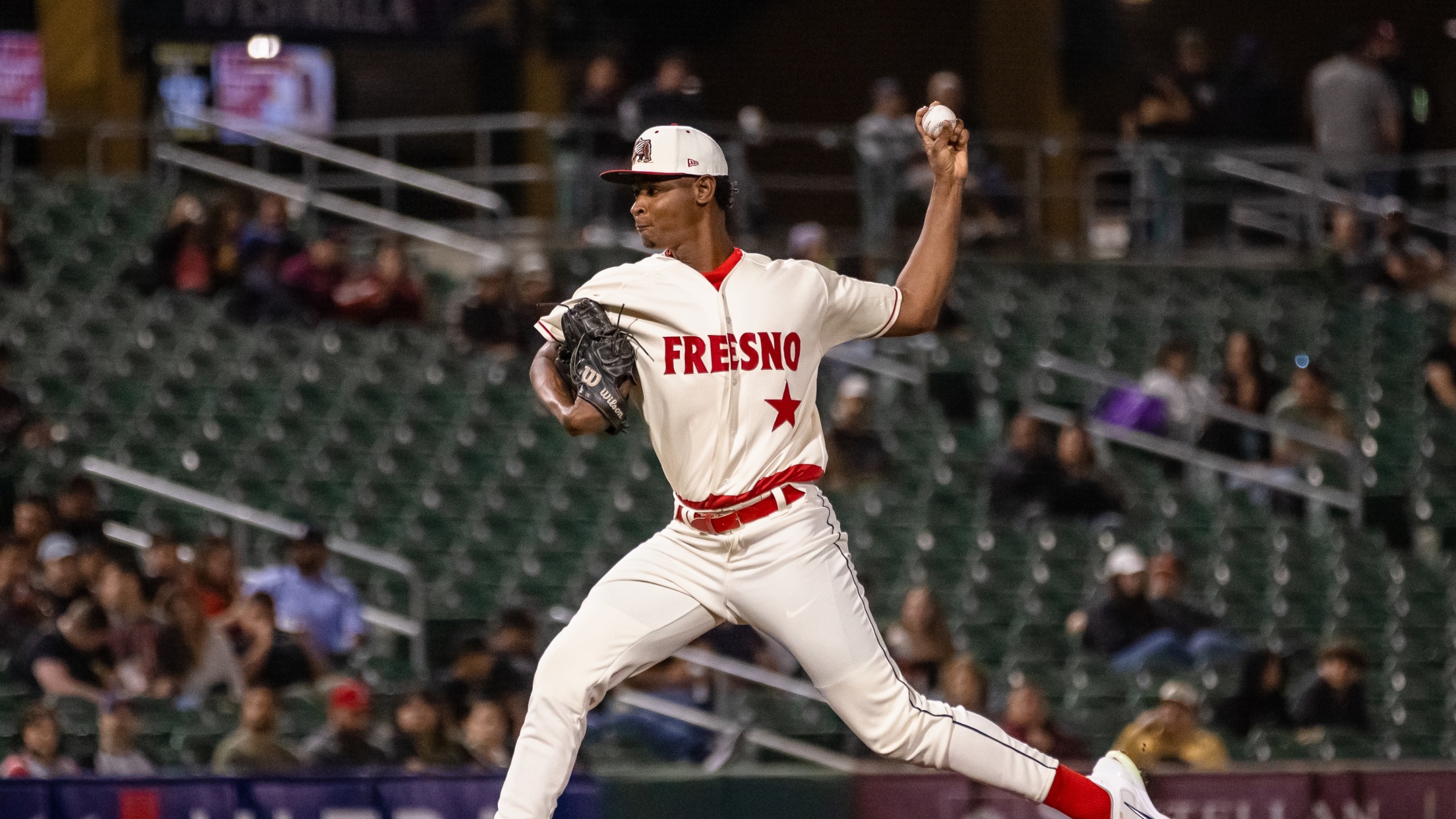 San Jose, CA (Monday, May 29) – The Fresno Grizzlies (23-23) dropped a 4-3 10-inning contest to the San Jose Giants (29-17) Monday afternoon from Excite Ballpark. Fresno moved to 2-1 in extras (1-1 at Excite Ballpark) and fell to 11-12 in one or two-run affairs. The Grizzlies are 17-17
San Jose, CA (Monday, May 29) – The Fresno Grizzlies (23-23) dropped a 4-3 10-inning contest to the San Jose Giants (29-17) Monday afternoon from Excite Ballpark. Fresno moved to 2-1 in extras (1-1 at Excite Ballpark) and fell to 11-12 in one or two-run affairs. The Grizzlies are 17-17 against the California League Northern Division and are exactly .500 against the other three teams (includes road/home records).
The Giants grabbed a 3-0 lead after a run in the second and another two in the fourth. Dilan Rosario plated all three runs with a pair of singles. The Grizzlies knotted the game at three in the sixth when Ryan Ritter smoked a single to left, the first hit for Fresno on the afternoon. A force out scored EJ Andrews Jr. and an error allowed Bryant Betancourt to scamper home with the tying run. Ritter recorded both of Fresno's hits.
Both clubs traded zeroes until the bottom of the 10th when Onil Perez lined a walk-off single to center, adding Alexander Suarez. The Giants stormed the field to celebrate, extending their division lead to six games.
Fresno lefty Caleb Franzen tied a career-high with six innings of work. Franzen allowed three runs (all earned) on seven hits and three walks while fanning three. Felix Ramires followed Franzen with a season-high three scoreless frames, punching out one and providing a double play. Ramires has yielded three double plays over his last two appearances. The southpaw lowered his ERA to 0.90 (20.0 IP, 2 ER) and lefties are now 0-for-18 against him. Austin Becker (0-1) suffered the walk-off loss.
San Jose southpaw Hayden Wynja chucked four hitless and scoreless innings. He walked the leadoff batter and retired the next 12 he faced. Tyler Vogel (4-2) enjoyed the decision after two spotless frames. Vogel struck out three in the triumph. The squads will enjoy an off day on Tuesday before returning to action Wednesday.
Today's article was written by ChatGPT
Top Performers: Fresno Grizzlies (Colorado Rockies)
LHP Felix Ramires (3.0 IP, 2 H, 0 R, 0 ER, 0 BB, 1 K)
SS Ryan Ritter (2-4, RBI, CS)
LHP Caleb Franzen (6.0 IP, 7 H, 3 R, 3 ER, 3 BB, 3 K)
Top Performers: San Jose Giants (San Francisco Giants)
3B Dilan Rosario (2-4, 3 RBI)
C Thomas Gavello (2-4, 2B, 2 R)
DH Onil Perez (1-5, RBI; walk-off single)
LHP Hayden Wynja (4.0 IP, 0 H, 0 R, 0 ER, 1 BB, 4 K)
On Deck:
Wednesday, May 31 @ San Jose Giants, Fresno RHP Blake Adams (1-3, 2.03) vs. San Jose RHP Hayden Birdsong (0-0, 1.78), 6:30 pm PT
ON THAT FRES-NOTE:
Two of the four games played at Excite Ballpark between the Giants and Grizzlies have gone into extra-innings.