Richards debuts with a smash, but Nuts drop 10th-inning slugfest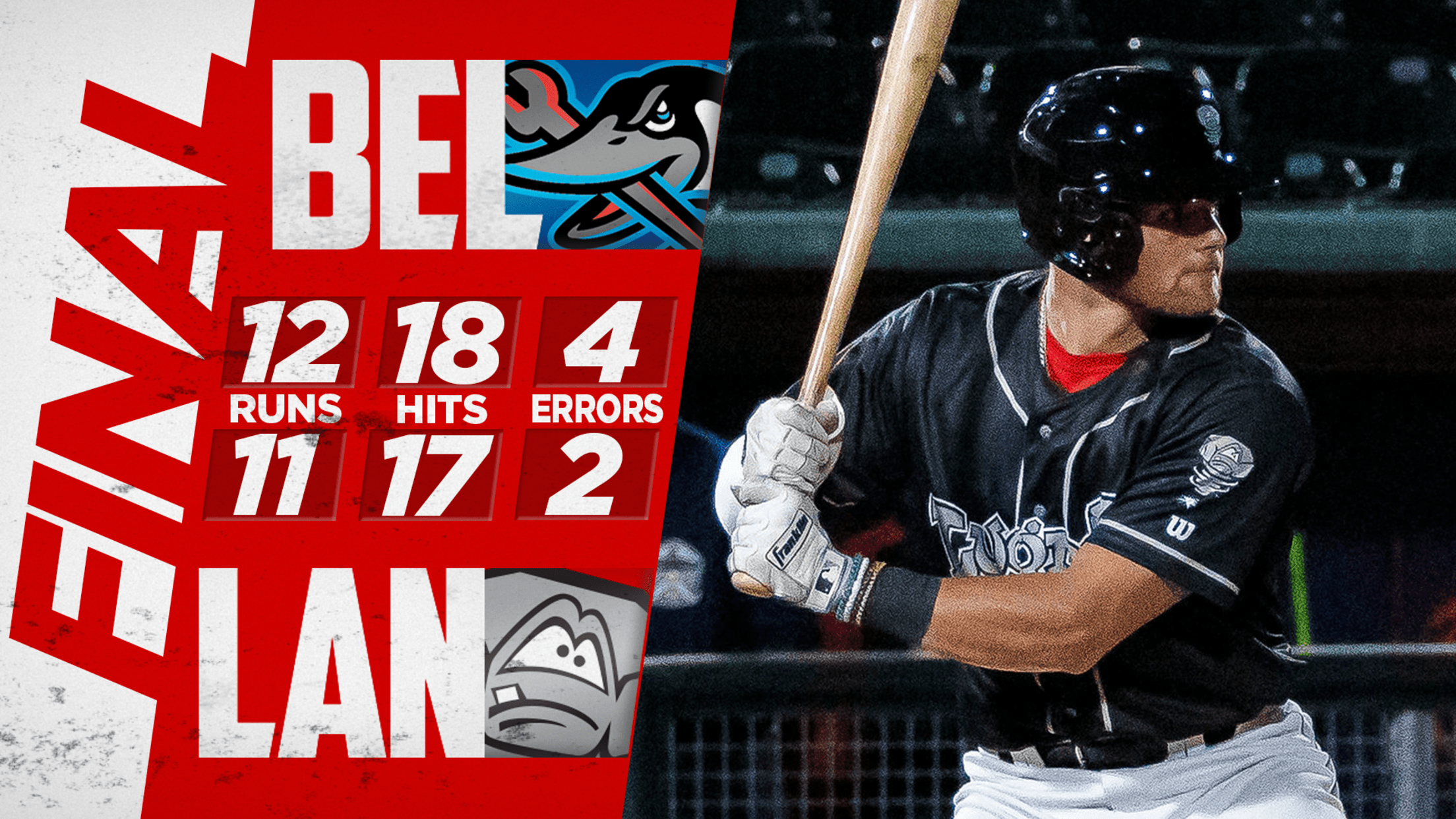 LANSING, Mich. – Kevin Richards debuted with a first-pitch game-tying home run in the bottom of the ninth, but the Lansing Lugnuts (0-1, 25-42) lost in ten innings, 12-11, to the Beloit Sky Carp (1-0, 32-34) on Friday night at Jackson® Field™. The game, the second in a row between
LANSING, Mich. – Kevin Richards debuted with a first-pitch game-tying home run in the bottom of the ninth, but the Lansing Lugnuts (0-1, 25-42) lost in ten innings, 12-11, to the Beloit Sky Carp (1-0, 32-34) on Friday night at Jackson® Field™.
The game, the second in a row between the two ballclubs to go 10 innings, featured 35 combined hits, 22 strikeouts and six errors.
Lugnuts starter Blake Beers entered the night with four consecutive quality starts since joining Lansing from Single-A Stockton, but gave up 10 hits and seven runs in four innings as the Sky Carp built early leads of 5-0 and 7-4.
Solo home runs from Jared McDonald and Matt Cross helped the Nuts pull even at 7-7 in the fifth inning. Lansing then answered a two-run double by Dalvy Rosario off Daniel Martinez in the top of the sixth with a three-run rally in the home half, taking a 10-9 lead on a McDonald sacrifice fly.
But Beloit squared the score in the seventh against Joe DeMers on a Will Banfield sacrifice fly before taking an 11-10 lead in the eighth on a Davis Bradshaw triple combined with a throwing error by second baseman Euribiel Ángeles.
That set the stage for Richards, who had flown in to Michigan earlier in the day as an emergency promotion and had entered for starting left fielder Patrick McColl as a late defensive replacement. He wasted no time in his first Midwest League plate appearance, driving Justin Evans's first pitch of the bottom of the ninth out to right-center to tie the game.
Kevin Richards arrived in Lansing earlier today from the @stocktonports. His first Nuts plate appearance comes in the bottom of the 9th, down by one... pic.twitter.com/m6GrVj6w3v

— Lansing Lugnuts (@LansingLugnuts) June 25, 2022
But again Beloit had an answer, taking the lead for good on a Kyler Castillo RBI single in the tenth inning off Trayson Kubo.
The Lugnuts advanced bonus runner Jack Winkler to third base with one out in the bottom of the tenth, but McDonald and Denzel Clarke grounded out to end the game.
In defeat, the Nuts' Matt Cross went 4-for-5 with two singles, a triple, a home run, two RBIs and two runs scored. On the other side, Beloit was led by shortstop Nasim Nuñez, who finished 4-for-4 with two singles, a double, a triple, two walks and three RBIs.
Right-hander Shohei Tomioka (10.64 ERA) gets the ball for the Lugnuts on Saturday night at 7:05 p.m., taking on Beloit right-hander Evan Fitterer (4.78 ERA). It's Defenders of the Diamond Night, with the Lugnuts wearing Captain America-inspired uniforms and LAFCU Fireworks following the game! For more information or to purchase tickets, visit lansinglugnuts.com or call (517) 485-4500.
# # #