San Jose spooks Fresno 11-0 on Halfway to Halloween
Grizzlies' six-game home win streak comes to an end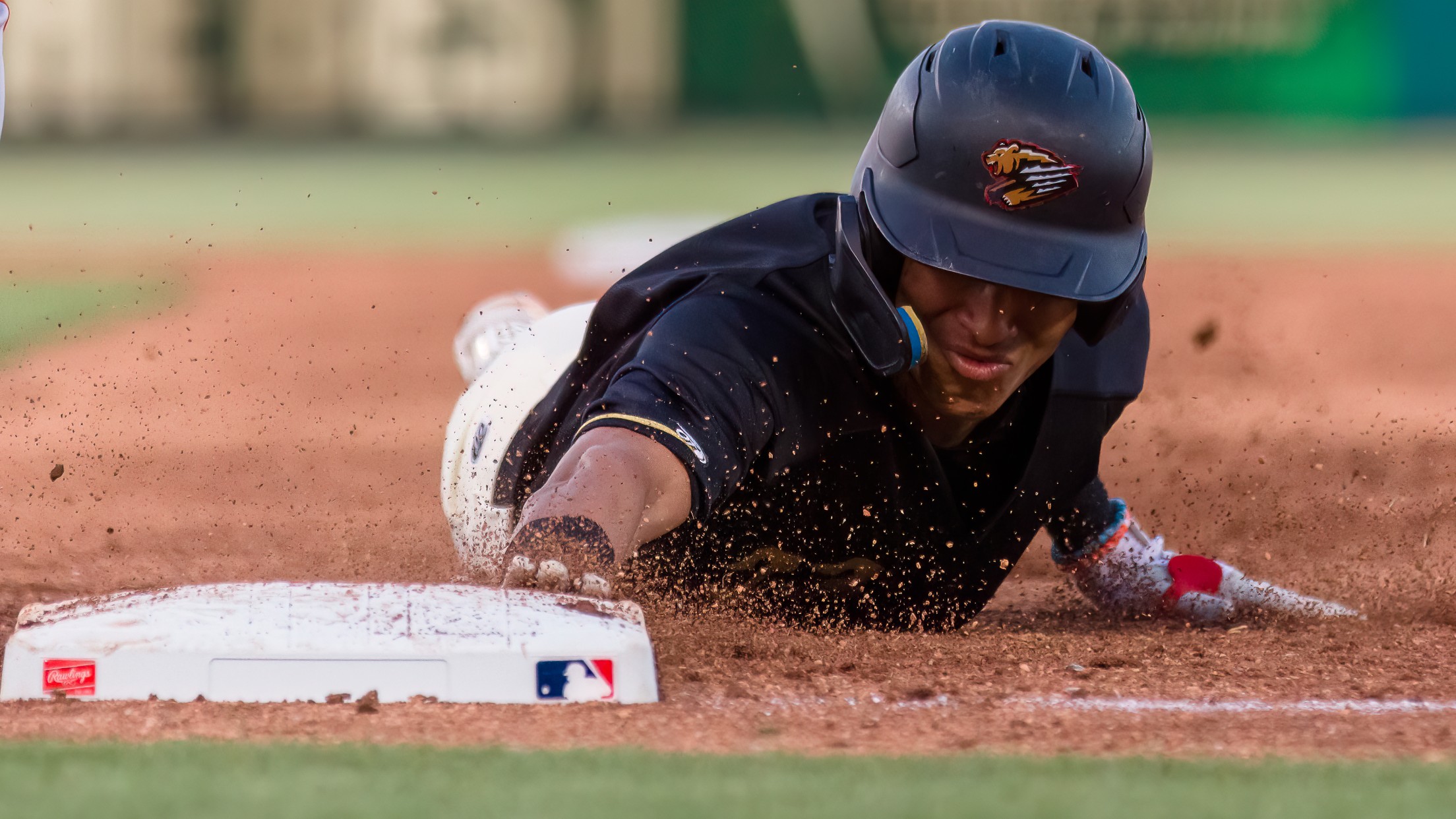 Fresno, CA (Friday, April 28) – The Fresno Grizzlies (11-8) were spooked by the San Jose Giants (11-8) 11-0 Friday night from Chukchansi Park. It was a frightful evening as Fresno suffered their worst margin of defeat against San Jose since the Grizzlies joined the California League. The Giants ended
Fresno, CA (Friday, April 28) – The Fresno Grizzlies (11-8) were spooked by the San Jose Giants (11-8) 11-0 Friday night from Chukchansi Park. It was a frightful evening as Fresno suffered their worst margin of defeat against San Jose since the Grizzlies joined the California League. The Giants ended the Grizzlies six-game home win streak and defeated Fresno for just the second time in 2023.
Giants starter Gerelmi Maldonado tricked Grizzlies hitting for four hitless and scoreless frames. He struck out two before giving way to Nomar Medina. The lefty patched together four innings for his second win of the year. Esmerlin Vinicio tossed a scoreless ninth. The trio of pitchers were treated to an offensive explosion.
San Jose plated 11 runs on 15 hits and eight walks. The Giants scored three in the first, four in the fourth and another four over the final two frames. Matt Higgins drove in four with his broom and Diego Velasquez put a spell on the ball, picking up three RBI on a trio of hits.
The Grizzlies were haunted all evening at the dish, notching just two hits. Ryan Ritter ripped a double and Cole Stilwell extended his hit streak with a single. Jordy Vargas (1-1) took the loss after four innings of work. Gabriel Rodriguez struck out four over two shutout frames and Davis Palermo fanned five in his outing.
Tonight's article was written by ChatGPT
Top Performers: Fresno Grizzlies (Colorado Rockies)
LHP Gabriel Rodriguez (2.0 IP, 3 H, 0 R, 0 ER, 1 BB, 4 K)
2B Ryan Ritter (1-3, 2B, BB)
1B Cole Stilwell (1-2, BB)
Top Performers: San Jose Giants (San Francisco Giants)
Giants pitching (9.0 IP, 2 H, 0 R, 0 ER, 5 BB, 3 K)
SS Diego Velasquez (3-5, 3 RBI, 2 R, BB)
LF Matt Higgins (3-4, 4 RBI, BB)
On Deck:
Saturday, April 29 vs. San Jose Giants, San Jose RHP Manuel Mercedes (0-0, 3.75) vs. Fresno RHP Connor Staine (1-1, 8.38), 6:50 pm PT
ON THAT FRES-NOTE:
EJ Andrews Jr. caught six straight outs in center to open the game.