San Jose squeezes past Fresno 5-4 Saturday afternoon
Grizzlies win their first series of 2023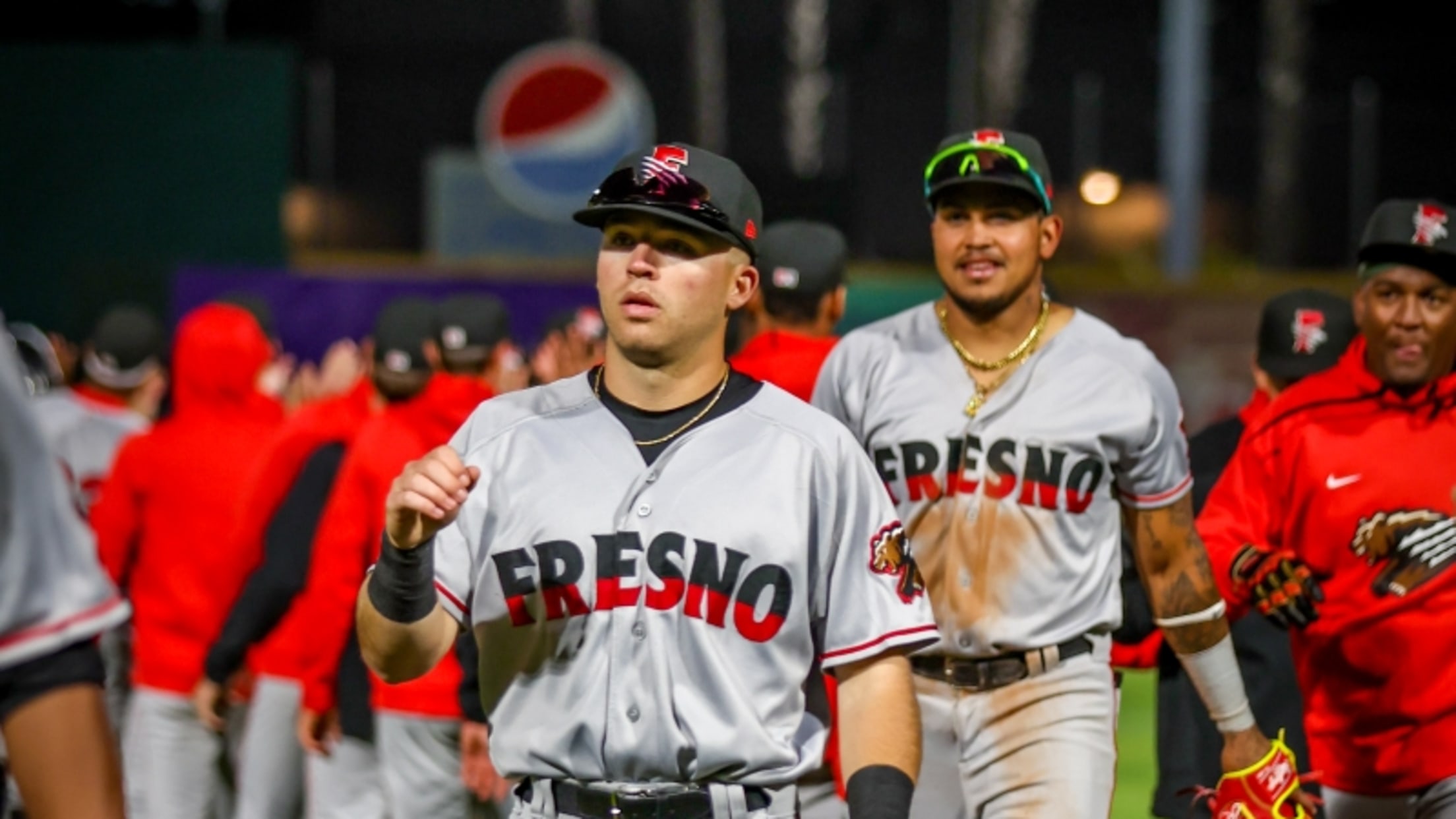 San Jose, CA (Saturday, April 8) – The Fresno Grizzlies (2-1) fell to the San Jose Giants (1-2) 5-4 Saturday afternoon from Excite Ballpark. Despite the loss, Fresno still won their first series of the season. The Giants scooted ahead 1-0 from a balk in the fourth. The Grizzlies grabbed
San Jose, CA (Saturday, April 8) – The Fresno Grizzlies (2-1) fell to the San Jose Giants (1-2) 5-4 Saturday afternoon from Excite Ballpark. Despite the loss, Fresno still won their first series of the season.
The Giants scooted ahead 1-0 from a balk in the fourth. The Grizzlies grabbed the lead with a four-run top of the fifth. Yanquiel Fernandez highlighted the frame with a two-run single. In the bottom half of the inning, San Jose jumped back in front after two RBI singles, a wild pitch and passed ball.
Dylan Cumming earned the save after four scoreless innings while Gabriel Barbosa took the tough-luck loss for Fresno. Bryant Betancourt had three hits while both Jake Snider and Luis Mendez rocked two rips in the setback.
The Grizzlies return to the friendly confines of Chukchansi Park for their Home Opener on April 11 vs. Stockton. Opening Night & Post-game fireworks are presented by Fresno/Clovis Convention & Visitors Bureau while the first 2,500 fans will receive a 2023 Magnet Schedule presented by LiUNA!
Today's article was written by ChatGPT
Top Performers: Fresno Grizzlies (Colorado Rockies)
LF Jake Snider (2-4, 2B, RBI, BB)
RF Yanquiel Fernandez (1-5, 2 RBI, R)
C Bryant Betancourt (3-5)
Top Performers: San Jose Giants (San Francisco Giants)
2B Diego Velasquez (2-4, RBI, 2 R, SB)
CF Carter Howell (2-5, 2B, RBI, R)
RHP Dylan Cumming (4.0 IP, 7 H, 0 R, 0 ER, 0 BB, 3 K)
On Deck: Tuesday, April 11 vs. Stockton Ports, Stockton TBD vs. Fresno LHP Caleb Franzen (0-0, 0.00), 6:50 pm PT
ON THAT FRES-NOTE: The Grizzlies bullpen tossed 3.1 scoreless innings on Saturday. Over the three-game series, the Fresno relievers allowed two runs over 15.1 frames (1.17 ERA).