Sea Dogs sweep the RubberDucks, 4-0 and 6-3
Portland completes three-game sweep in Akron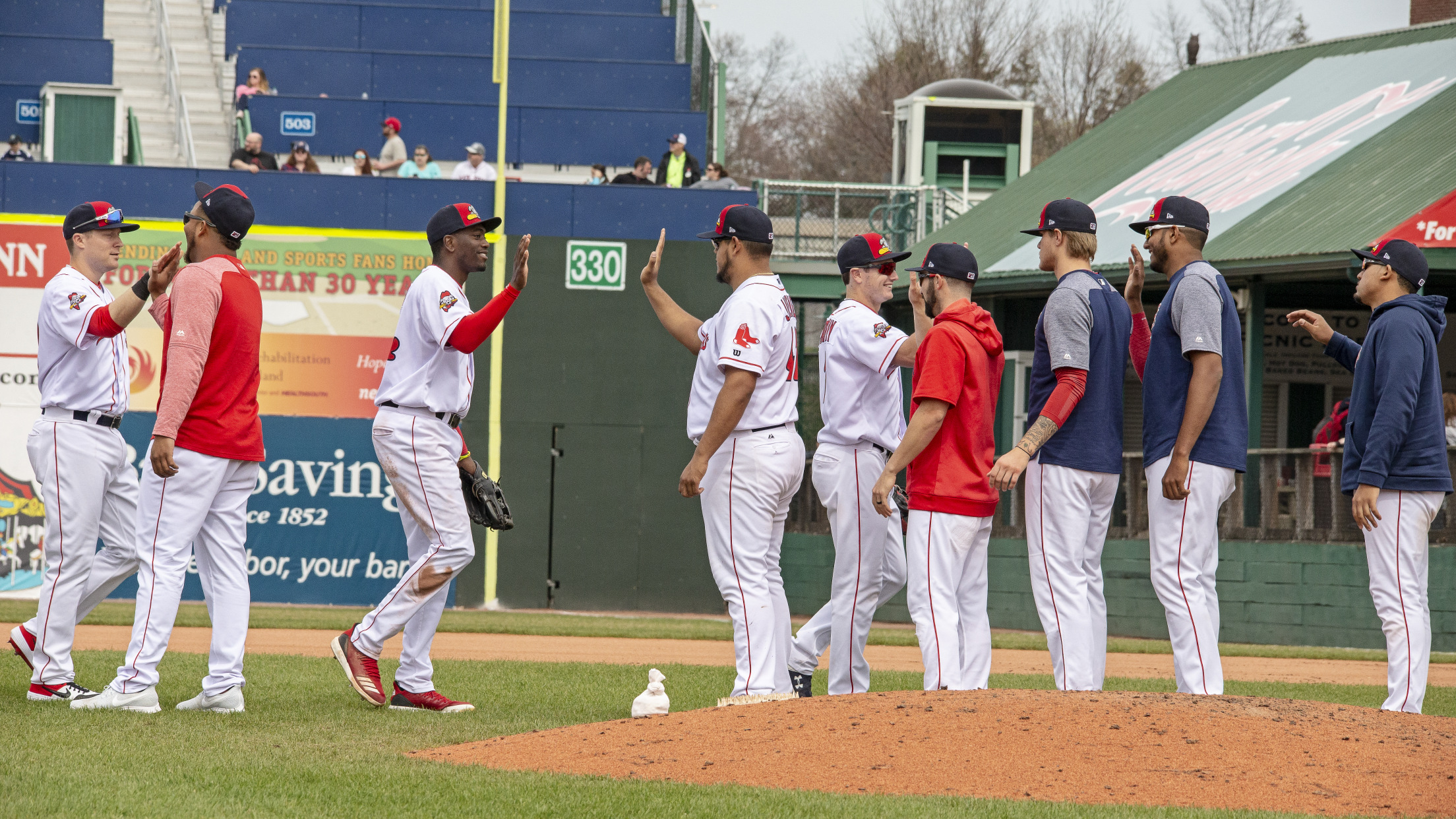 Akron, Ohio - The Portland Sea Dogs (25-40) completed a three-game sweep of the Akron RubberDucks (34-34) with a doubleheader sweep on Sunday afternoon at Canal Park. Portland took the opener 4-0 and the nightcap 6-3. The three-game sweep in Akron was the first as a Red Sox affiliate, and
Akron, Ohio - The Portland Sea Dogs (25-40) completed a three-game sweep of the Akron RubberDucks (34-34) with a doubleheader sweep on Sunday afternoon at Canal Park. Portland took the opener 4-0 and the nightcap 6-3. The three-game sweep in Akron was the first as a Red Sox affiliate, and the second in team history (1999 team swept three games in Ohio).
Game 1 Recap
Dedgar Jimenez (W, 2-3) returned to Portland fired six scoreless frames and his battery-mate Jhon Nunez (2-for-4) homered and drove in two runs.
Portland scored three times in the fifth inning against losing pitcher Tanner Tully (5-6). Nunez knocked in the first run with a single. C.J. Chatham followed with an RBI single, and Joey Curletta added a run-scoring ground out.
In the seventh, Nunez hit a solo-homer over the right-field wall. Adam Lau stranded two in the seventh to preserve the win.
Jimenez yielded three hits on three walks and fanned four.
Game 2 Recap
Portland's offense was retired in order in five of seven innings, but they made up for that during innings three and five.
Akron grabbed a 2-0 leadoff Denyi Reyes (W, 2-8) in the first inning. Conner Marabell doubled, and Wilson Garcia blasted his 10th homer of the season.
In the third, the 'Dogs sent nine to the plate against losing pitcher Jake Paulson (5-4). Chatham knocked in the first run with a single to left. Bobby Dalbec followed with a two-run double, and Joey Curletta followed with a run-scoring single.
Curletta nailed a two-run double in the fifth inning off Matt Whitehouse to give Portland a 6-2 lead.
Marabell homered in the sixth inning to close the gap to 6-3. Reyes worked six innings on six hits, three runs, two walks, and four strikeouts.
Jordan Weems stranded two in the seventh to secure his fifth save of the year.
Portland opens up a three-game series on Monday night against the Erie SeaWolves (Tigers affiliate) at Jerry Uht Park. RHP Tanner Houck (6-4, 3.98) makes his 13th start of the season for Portland. Erie counters with RHP Alex Faedo (4-4, 3.70). Radio coverage on the WPEI U.S. Cellular Sea Dogs Radio Network begins at 6:50 PM with Mike Antonellis. The game is available on the tune-in app and MiLB.TV.
Tickets for Portland's next homestand from June 21-26 are available at 207-879-9500 or seadogs.com. Book your nine inning vacation today!