Skipper and Sanchez toss scoreless outings, but Fresno sustains 13-2 loss to Lake Elsinore
Carson Skipper and Sergio Sanchez: 4.2 IP, 3 H, 0 R, 0 ER, 1 BB, 8 K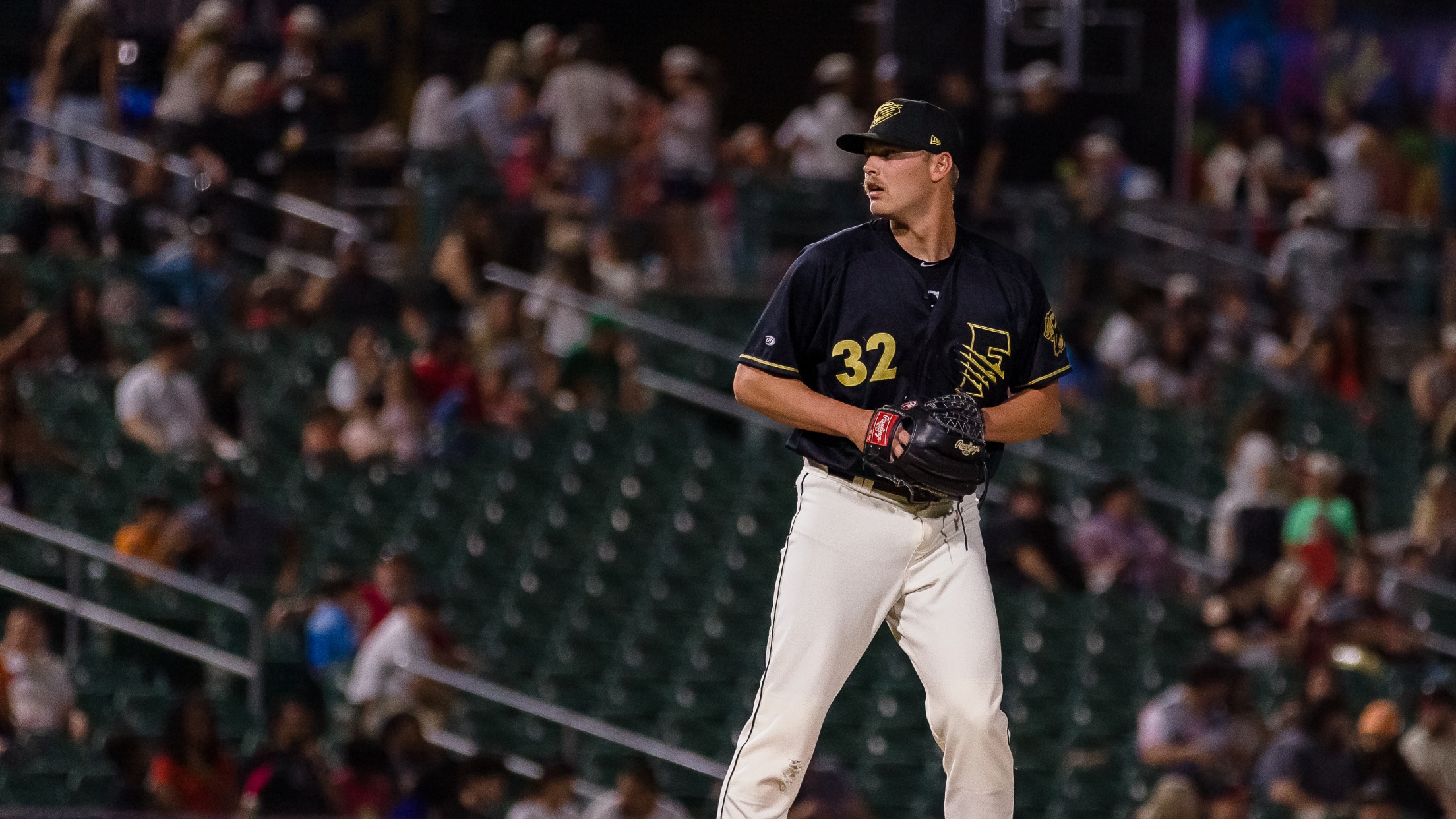 Fresno, CA (Wednesday, June 7) – The Fresno Grizzlies (26-27) were caught in an offensive downpour by the Lake Elsinore Storm (27-23) 13-2 Wednesday night from Chukchansi Park. The 11-run loss was tied for the largest margin of defeat for Fresno this season and also against Lake Elsinore in their
Fresno, CA (Wednesday, June 7) – The Fresno Grizzlies (26-27) were caught in an offensive downpour by the Lake Elsinore Storm (27-23) 13-2 Wednesday night from Chukchansi Park. The 11-run loss was tied for the largest margin of defeat for Fresno this season and also against Lake Elsinore in their series history (13-2 on September 18, 2022 at LE in Game 1 of the Championship Series). With the setback, the Grizzlies now trail the San Jose Giants by eight games in the division with 13 contests left to play in the first half.
The Storm struck for 13 runs on 14 hits and eight walks with five batters enjoying multi-hit contests. Lake Elsinore scored in five of their nine innings with eight runs crossing home in the seventh. It was the most runs allowed in a single inning by Fresno this season. Graham Pauley, the reigning California League Player of the Week, ended his evening a single shy of the cycle. Pauley drove in four runs and waltzed home twice. Albert Fabian blasted a homer for the second consecutive game, his ninth longball of the season. Both Pauley and Fabian went deep in the seventh when 11 batters strode to the dish. Kai Murphy and Wyatt Hoffman had similar lines, going 2-for-4 with a double, walk, two runs and a pair of RBI.
The Grizzlies mustered both of their runs in the seventh from an EJ Andrews Jr. two-RBI single to right. Kody Huff led the charge with two hits, giving him six singles in the current series (two games). Huff and Andy Perez recorded the runs. Relievers Carson Skipper and Sergio Sanchez were lights out for Fresno. The duo combined for four and two-thirds scoreless innings, fanning eight. Grizzlies' starter Albert Pacheco (0-1) suffered the loss in his Grizzlies debut. The leadoff batter for the Storm reached base and scored in the first four frames against Pacheco (three walks and a triple). Lake Elsinore's Manuel Castro (3-1) earned the triumph after four strong innings. He followed Jagger Haynes, who left with an injury after four shutout frames of work. The squads are back in action tomorrow night.
Tonight's article was written by ChatGPT
Top Performers: Fresno Grizzlies (Colorado Rockies)
LHP Carson Skipper (2.1 IP, 2 H, 0 R, 0 ER, 1 BB, 4 K)
RHP Sergio Sanchez (2.1 IP, 1 H, 0 R, 0 ER, 0 BB, 4 K)
LF EJ Andrews Jr. (1-3, 2 RBI, HBP)
C Kody Huff (2-4, R)
Top Performers: Lake Elsinore Storm (San Diego Padres)
3B Graham Pauley (3-6, HR, 3B, 2B, 4 RBI, 2 R)
DH Albert Fabian (2-5, HR, 2B, 2 RBI, R)
LF Kai Murphy (2-4, 2B, 2 RBI, 2 R, BB, SB)
SS Wyatt Hoffman (2-4, 2B, 2 RBI, 2 R, BB)
On Deck:
Thursday, June 8 vs. Lake Elsinore Storm, Lake Elsinore LHP Robby Snelling (4-0, 1.23) vs. Fresno LHP Michael Prosecky (3-3, 4.97), 6:50 pm PT
ON THAT FRES-NOTE:
This season, the Grizzlies have scored 41% of their runs in innings 7-9 (113 runs of 275 total runs). The eighth inning has been the most productive for Fresno with 44 runs scoring. That is followed by the seventh with 43 runs crossing the plate.