Soderstrom thrills 10,055 with walk-off HR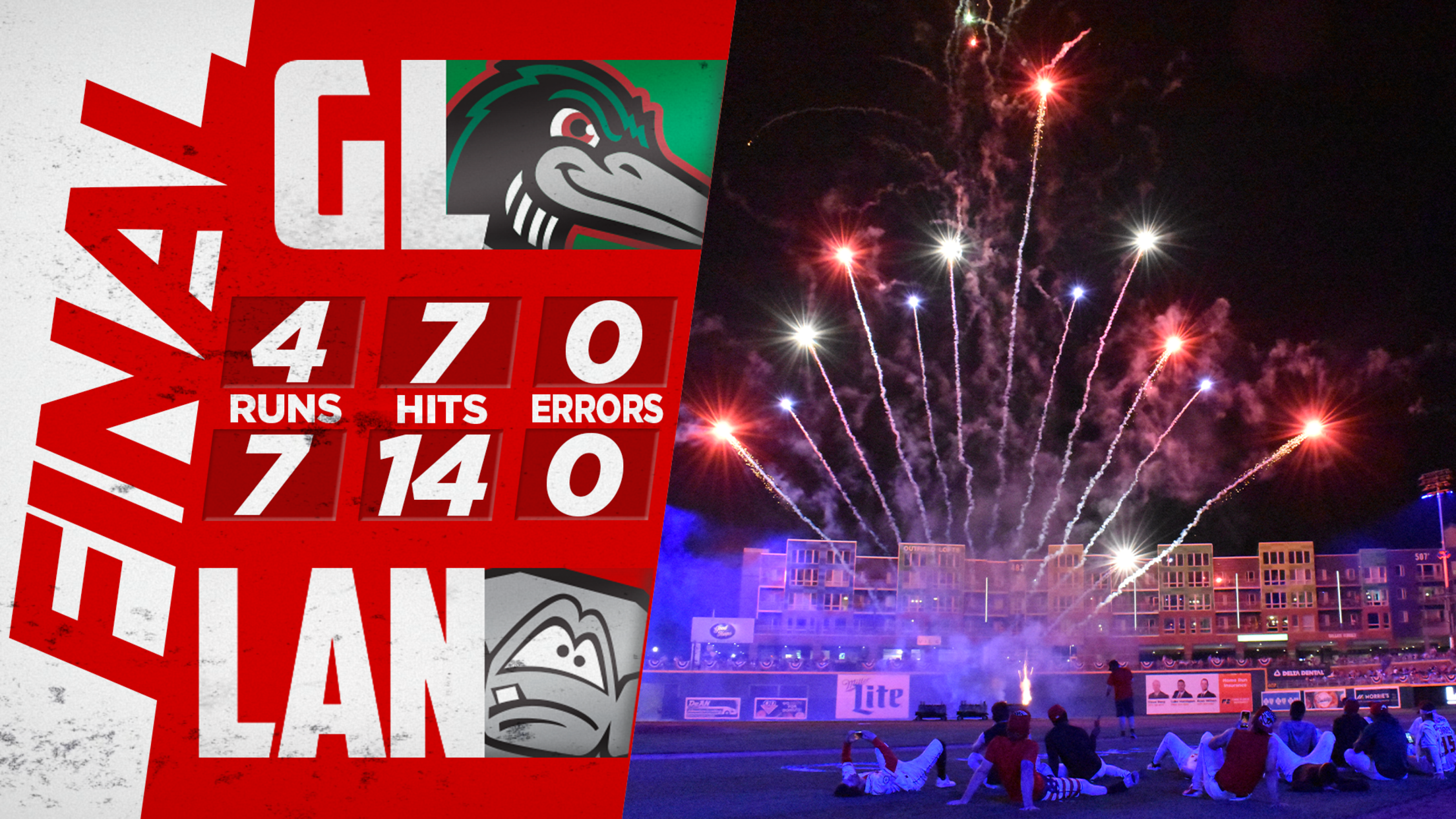 LANSING, Mich. – In front of the second largest crowd below Triple-A in the Minor Leagues this season, Tyler Soderstrom belted a game-winning, three-run, 458-foot homer to center field to launch the Lansing Lugnuts (4-6, 29-47) past the Great Lakes Loons (7-3, 47-29), 7-4, on an Independence Day Monday Night
LANSING, Mich. – In front of the second largest crowd below Triple-A in the Minor Leagues this season, Tyler Soderstrom belted a game-winning, three-run, 458-foot homer to center field to launch the Lansing Lugnuts (4-6, 29-47) past the Great Lakes Loons (7-3, 47-29), 7-4, on an Independence Day Monday Night at Jackson® Field™.
Among all teams in Single-A, High-A and Double-A, only the Fresno Grizzlies have drawn a larger crowd than the 10,055 who packed into the Lugnuts' home park and were treated to fireworks they'll never forget.
Tyler. Soderstrom. Walk-off winner!! pic.twitter.com/ymqn7HJvRJ

— Lansing Lugnuts (@LansingLugnuts) July 5, 2022
Lansing starter Mac Lardner struck out eight batters in six commanding shutout innings as the Lugnuts brought a 2-0 lead to the seventh, only to see the Loons tie the score on an Alex De Jesus two-run double off Brock Whittlesey.
In the bottom of the eighth, following the heated ejection of Lugnuts manager Phil Pohl arguing a batter's interference call, Kevin Richards broke the tie with a two-out, two-run double off Loons reliever Braydon Fisher.
But with two outs in the top of the ninth, Loons designated hitter Eddys Leonard lifted a two-run game-tying homer to left-center off Trayson Kubo, tying the game at 4-4.
In the bottom of the ninth, Drew Swift led off against Fisher with an infield single, his fifth hit of the game. The Loons turned to left-hander Jeff Belge, whom Gabriel Maciel greeted with a single to right, sending Swift sprinting to third. That brought up Soderstrom, who sent a 2-2 pitch soaring over the 20-foot center field wall to win the game.
Walk-off winner for Tyler Soderstrom and the Nuts!!

Jackson Field is electric!! pic.twitter.com/SorkpTjOld

— Lansing Lugnuts (@LansingLugnuts) July 5, 2022
It was Soderstrom's second walk-off home run of the year, joining a game-winning grand slam against Dayton on May 12, and the Lugnuts' fifth walk-off win of the year.
The Nuts and Loons take a day off on Tuesday before resuming their six-game series on Wednesday at 7:05 p.m. with a Dog Days of Summer. For more information or to purchase tickets, visit lansinglugnuts.com or call (517) 485-4500.
# # #