Staine and Andrews Jr. lead charge in 5-0 Fresno shutout of Stockton
Staine: 5.0 IP, 3 H, 0 R, 0 BB, 4 K; Andrews Jr.: HR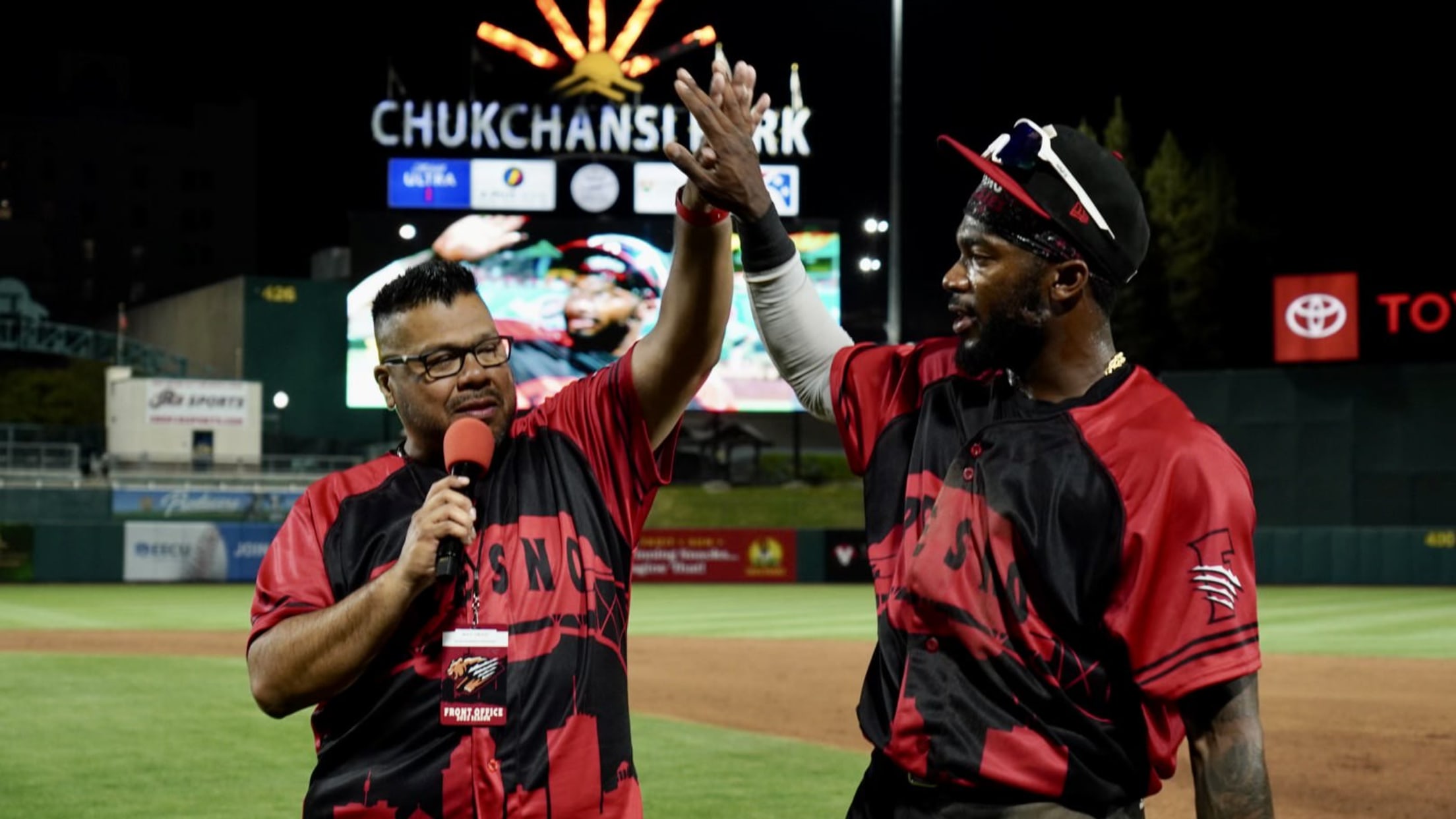 Fresno, CA (Saturday, April 15) – The Fresno Grizzlies (5-3) shut out the Stockton Ports (2-6) 5-0 Saturday night from Chukchansi Park. It was an impressive pitching display from the Grizzlies, as five arms combined to allow no runs on four hits and no walks while striking out seven. Connor
Fresno, CA (Saturday, April 15) – The Fresno Grizzlies (5-3) shut out the Stockton Ports (2-6) 5-0 Saturday night from Chukchansi Park. It was an impressive pitching display from the Grizzlies, as five arms combined to allow no runs on four hits and no walks while striking out seven. Connor Staine (1-0) tossed five scoreless innings, allowing three hits and striking out four.
Fresno got off to a slow start, with neither team scoring in the first two innings. However, in the third inning, Fresno State product EJ Andrews Jr. hit a homer to left-center field, giving the Grizzlies a 1-0 lead. Luis Mendez doubled to left and Bryant Betancourt followed with a double to the same area, pushing Mendez to score. A groundout added the third Fresno run. In the fifth, the Grizzlies extended their lead thanks to a Robby Martin two-run single.
Fresno looks for the series win tomorrow afternoon for Bark in the Park presented by Fresno Pet ER and BluePearl Pet Hospital.
Tonight's article was written by ChatGPT
Top Performers: Fresno Grizzlies (Colorado Rockies)
Grizzlies pitching (9.0 IP, 4 H, 0 R, 0 ER, 0 BB, 7 K)
RF EJ Andrews Jr. (1-4, HR, RBI, R)
DH Robby Martin (1-3, 2 RBI, BB)
Top Performers: Stockton Ports (Oakland Athletics)
RHP T.J. Czyz (1.1 IP, 0 H, 0 R, 0 ER, 0 BB, 2 K)
DH Colby Thomas (1-4, SB)
CF Brayan Buelvas (1-4)
On Deck:
Sunday, April 16 vs. Stockton Ports, Stockton RHP Dheygler Gimenez (0-0, 2.08) vs. Fresno RHP Gabriel Barbosa (0-1, 7.71), 1:05 pm PT
ON THAT FRES-NOTES:
The Grizzlies bullpen allowed one hit and no runs over four innings of work. Gabriel Rodriguez fanned two in the sixth inning.
Tonight, the Fresno Grizzlies had a Valley Tribute Jersey Giveaway for the first 1,500 fans in the ballpark. The jersey giveaway was presented by Healthy Fresno County. Also tonight, The Zooperstars made a special appearance at Chukchansi Park. The team wore those Valley Tribute Jerseys as well.