Stellar Pitching Continues in Somerset's Second Straight Win Over Binghamton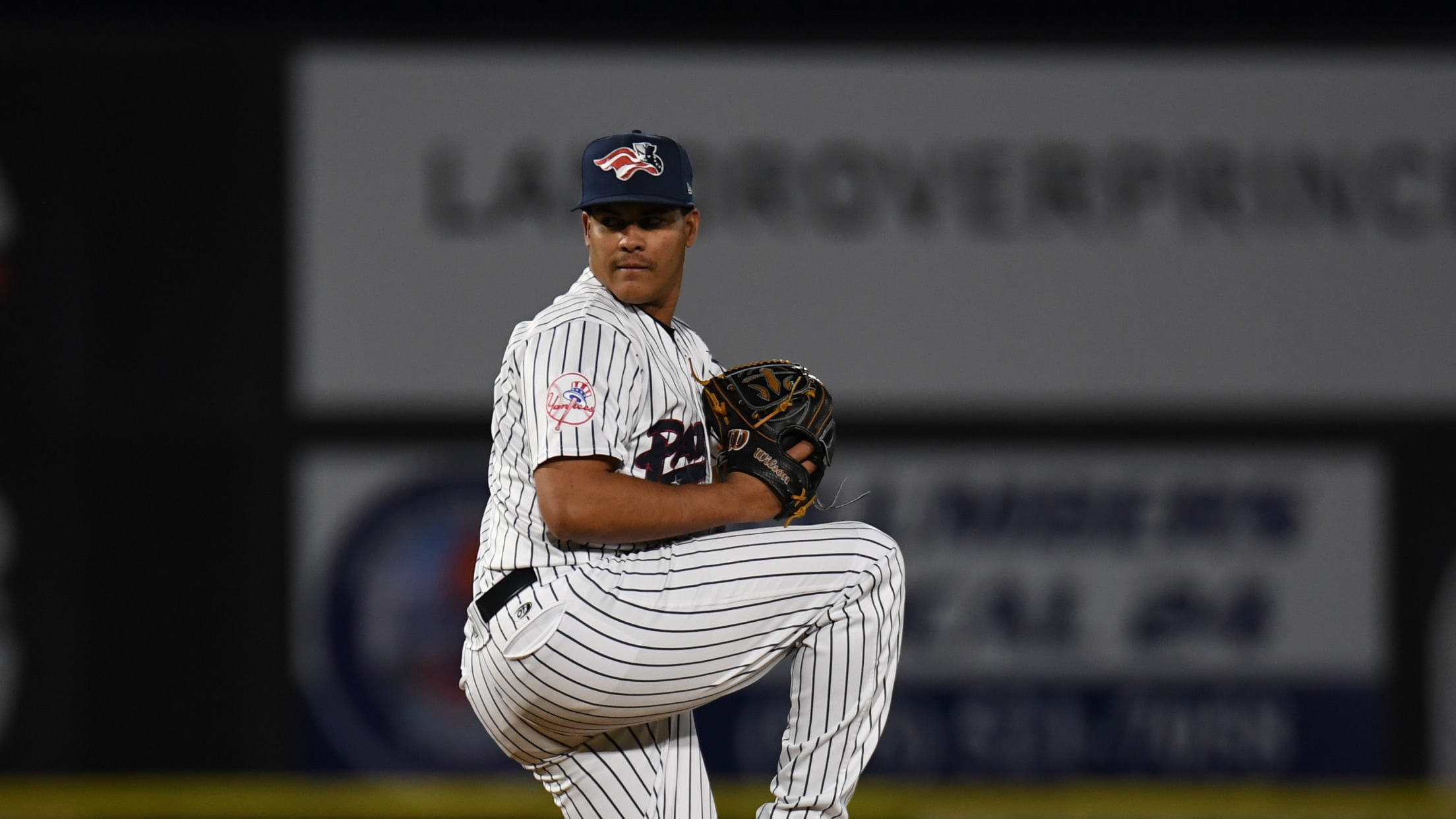 The Somerset Patriots defeated the Binghamton Rumble Ponies by a score of 5-1 at Mirabito Stadium in Binghamton, New York on Saturday afternoon. The win marked Somerset's second consecutive, taking the series lead over Binghamton, 3-2. After allowing 23 runs on 26 hits over the first three games of the
The Somerset Patriots defeated the Binghamton Rumble Ponies by a score of 5-1 at Mirabito Stadium in Binghamton, New York on Saturday afternoon.
The win marked Somerset's second consecutive, taking the series lead over Binghamton, 3-2.
After allowing 23 runs on 26 hits over the first three games of the series, the Patriots have allowed just one run on six hits combined during their two-game win streak spanning Friday and Saturday.
Four Patriots collected two hits in the game, including Trey Sweeney, Everson Pereira, Anthony Seigler and T.J. Rumfield.
*RHP Gray Fenter *(5.0 IP, 1 R, 1 ER, 3 H, 2 BB, 6 K, 1 HR) started in his Yankees organizational debut and earned his first minor league win since 2021.
*C Anthony Seigler *(2-for-3, RBI, 2B, BB) secured his first multi-hit game of the season, including an RBI double in the fourth inning that gave Somerset the decisive run in the game.
Seigler extended his hit streak to five straight games, the longest by any Patriot on the season.
*1B T.J. Rumfield *(2-for-4, 2 RBI) secured his first multi-hit game of the season, including a two-run single in the fifth inning that extended Somerset's 2-1 lead to 4-1.
*LF Jasson Dominguez *(1-for-3, 2 R, 2B, 2 BB, SB) picked up his first extra-base hit of the season with a first inning double. Later in the inning, Dominguez scored the first run of the game on a wild pitch.
One day after reaching base five times, Dominguez reached base three times on Saturday, including two walks. In the sixth inning, Dominguez stole his fifth base of the season to lead all Patriots on the season.