Stouffer's Honors Minor League Baseball CommUNITY Heroes; June Nominees Announced
Stouffer's and Minor League Baseball have teamed up to honor local CommUNITY Heroes who have gone above and beyond to serve their communities across the country this year. Each month this season, 15 Minor League Baseball teams will select and honor a CommUNITY hero from their market. These 75 individuals
Stouffer's and Minor League Baseball have teamed up to honor local CommUNITY Heroes who have gone above and beyond to serve their communities across the country this year.
Each month this season, 15 Minor League Baseball teams will select and honor a CommUNITY hero from their market. These 75 individuals will be honored for their commitment to their community and their support of the three core pillars CommUNITY Heroes program: Service, Disability, and Sustainability.
Here is a look at the 15 CommUNITY Heroes selected for June:
Amanda Riggan (Charlotte Knights), Founder of Hungry Heroes & FedEx Driver
A FedEx delivery driver by day, Amanda Riggan spends her free time and most weekends giving back to her community through Hungry Heroes, a non-profit organization she started that provides free meals to first responders and veterans. Riggan also made news when she went back to the home of a woman on her delivery route to pray with her as her husband battled cancer.
Amy Beck (Lehigh Valley IronPigs), Executive Director for Lehigh Valley Center for Independent Living
A dynamic leader that always thinks of ways to motivate her staff and keep morale high, Amy does a remarkable job of handling the stresses of leading a small nonprofit in the human services field. Her friendly, helpful and encouraging demeanor has made her a strong presence in the community, as she has built lasting partnerships with many other organizations.
Darnell Booker (Indianapolis Indians), Bright Ideas Sales Representative
As the general manager and coach of the Indy Thunder, a Beep Baseball team in Indianapolis for blind and visually impaired youth and adults, Darnell discovered and played Beepball when he was in high school before founding the Indy Thunder in 2000. One year later they became a member of the National Beep Baseball Association, and the team has been a staple in the Indianapolis community in the 20 years since, winning four world titles. Darnell's passion will keep Beep Baseball in Indianapolis for generations to come so those with visual impairments have a chance to play America's pastime.
Jackson Baynard (Richmond Flying Squirrels), Battalion Chief with the Division of Fire for Henrico County
Under Jackson's direction, the Henrico County Office of Emergency Management & Workplace Safety, a nine-member office, provided critical leadership amid an unprecedented public health crisis. Their efforts included early coronavirus testing of first responders, state agency employees, and the general public, as well as the development and management of a mass vaccination site at Richmond Raceway, where in four months of operation, they provided more than 160,000 doses of COVID-19 vaccine to the community, making it the largest mass vaccination site operated by a local government in Virginia. Jackson, a battalion chief with the Division of Fire, began his service to Henrico in 2003 as a firefighter and rose through the ranks to battalion chief in 2016.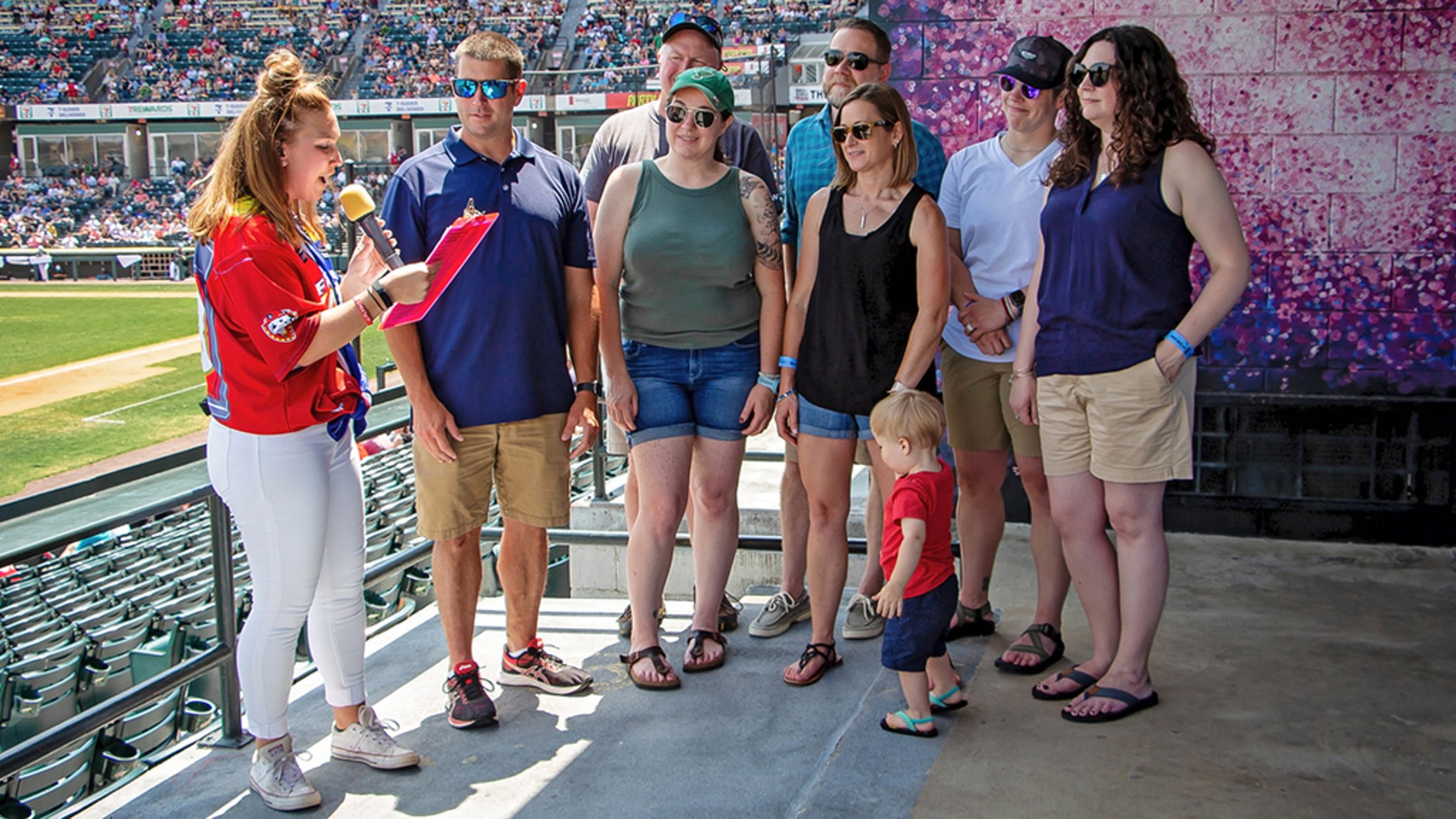 Javier Garcia (Reding Fightin' Phils), Teacher/Coach
A teacher at a local middle school, Javier has worked with the Fightin' Phils' Baseballtown Charities branch to restart a summer baseball league for children in the Reading area that has been defunct for several years due to a lack of funding and dwindling participation numbers. Due to his efforts, the league is operating this year and looks to continue for the foreseeable future.
Jenny Cromes (Akron RubberDucks), Specialty Pharmacist with Elixir Pharmacy
Since the onset of the pandemic, Jenny was forced to work from home, continuing to work as a pharmacist filling prescriptions for patients. She never missed a beat, running the operation out of her home, working countless hours and six days a week, all while helping her two children work through virtual schooling.
Kelli Ellsworth Etchison (Lansing Lugnuts), Chief Marketing Officer & Chief Diversity Officer at LAFCU
Kelli is a staple in the Lansing community having been with LAFCU for over 30 years in a variety of roles, including her current dual role as chief marketing officer and chief diversity officer. She works with numerous local organizations for the betterment of the Lansing community in a variety of ways.
Dr. Mark Herbert (Columbus Clippers), Infectious Disease Specialist at Mount Carmel Health Systems
A long-time Clippers season ticket holder and frequent National Anthem singer at Huntington Park, Dr. Herbert had just stepped into his new full-time job as Doctor of Infectious Disease at Mount Carmel Health Systems in Columbus when the pandemic began. Dr. Herbert has been a community leader during the entire pandemic with his work on fighting Covid-19.
Michelle Kidd (Norfolk Tides), Director of Medical Support and RN at Patient First
Since she was young, there was nothing more Michelle wanted to do than to be a nurse and to be able to take care of people both physically and emotionally. She graduated from nursing school in 1987 and has worked in various fields of nursing including cardiac care, labor and delivery, home health, oncology, urgent care and primary care. She is the Director of Medical Support and an RN at a local health care clinic, Patient First. Michelle finds time in her busy schedule to volunteer with several local charitable organizations and is the RN in charge of all the nurses who staff the first aid center at Harbor Park for all Tides home games. Michelle is an incredible asset to the Norfolk community.
Mike Johnson (Scranton/Wilkes-Barre RailRiders), Operations Coordinator for Camp Freedom & Army Veteran
A United States Army Infantry Veteran and Purple Heart recipient, Mike served in the Army for two combat tours and nine years total. Mike now serves other disabled Veterans and First Responders through his work as an Operations Coordinator for Camp Freedom - a non-profit outdoor healing camp for Veterans and First Responders.
Nikki Begziak (Toledo Mud Hens), Milan Area Firefighter
She is a dedicated dispatcher and volunteer firefighter for the Milan area since October 2017. There has been a lot of working together and learning together during the growth of the entire department. Nikki's passion and constant pursuit to go the extra mile are exemplary across the department. Everyone is proud of the job Nikki has done and will continue to do.
Dr. Richard Bedlack (Durham Bulls), Director of the Duke ALS Clinic
A Professor of Neurology at Duke and Director of the Duke ALS Clinic, Dr. Bedlack has won awards for teaching and patient care, including best Neurology teacher at Duke, Health Care Hero, Strength Hope and Caring Award, America's Best Doctor, the American Academy of Neurology Patient Advocate of the Year and the Rasmussen ALS Patient Advocate of the Year. He has received ALS research grants, participated in ALS clinical trials, published more than 120 articles about ALS. He is leader of the international ALSUntangled program which utilizes social networking to investigate alternative and off label treatment options for patients with ALS, and is the leader of the ALS Reversals program which attempts to understand why some people with ALS recover from it, and to make this happen more often.
Samantha Watters (Altoona Curve), Executive Director, Big Brothers Big Sisters of Blair County
Sam Watters and the Big Brothers Big Sisters of Blair County seek to change the lives of children facing adversity for the better, forever. Sam has an array of duties including writing grants to secure funding, planning and hosting fundraisers, managing financial tasks as well as their office staff. COVID-19 made it difficult for matches to meet in person, therefore they had to shift their mentoring programs to an all-virtual platform. Their fundraising, summer activities and ability to recruit new mentors were also put on hold. Sam intends to have all of their school-based programs running again this summer, as well as increase matches and decrease the number of children waiting for a positive mentor in our community.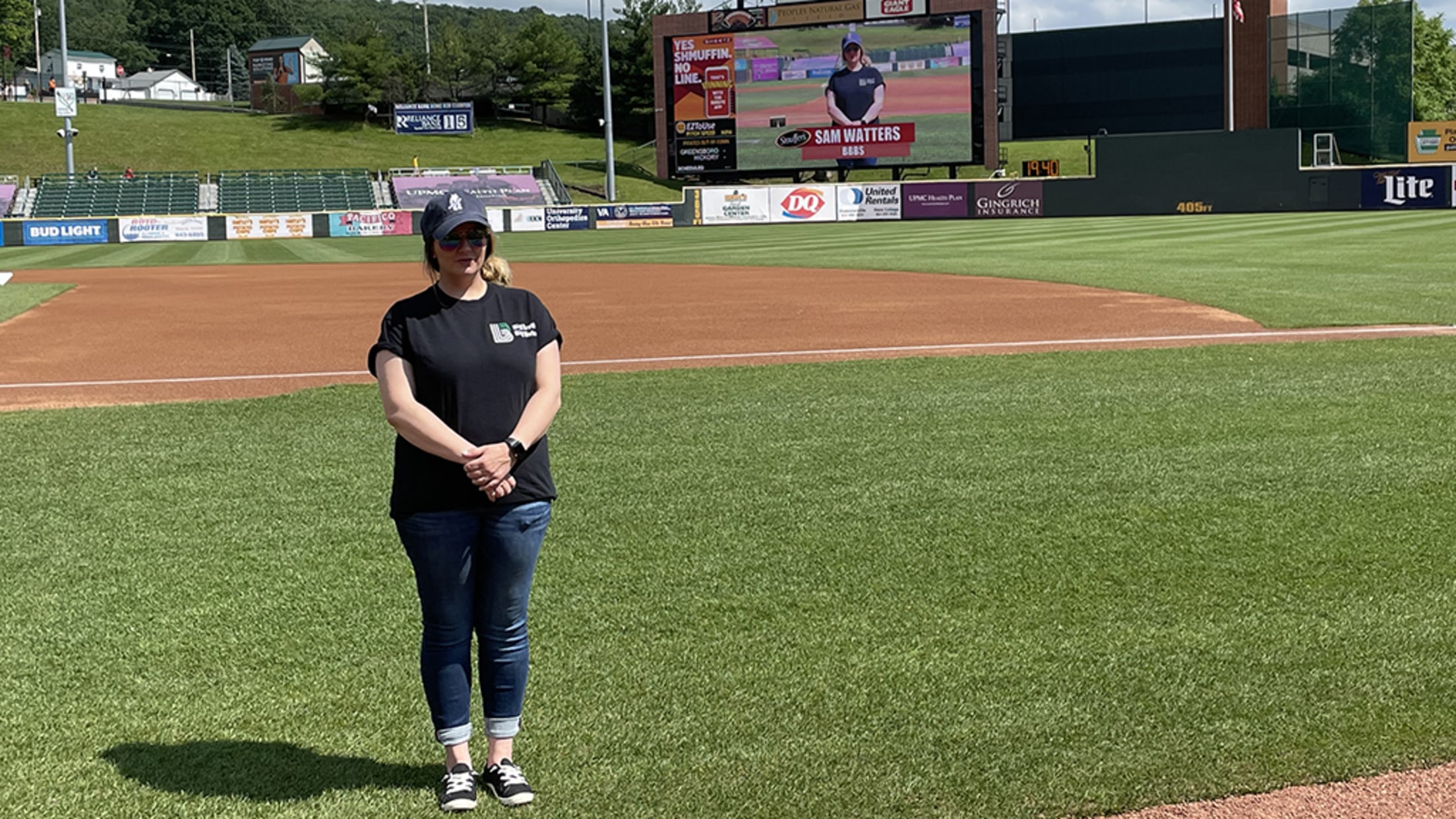 Sel Buyuksarac (Jacksonville Jumbo Shrimp), Chief of Public Affairs & Community Relations/Founder at River City Science Academy
A tremendous leader in the community, Sel is involved several non-profit community boards and hosts Ramadan group dinners every year. He is also a vocal advocate that spends time educating our youth on the importance of taking care of the environment.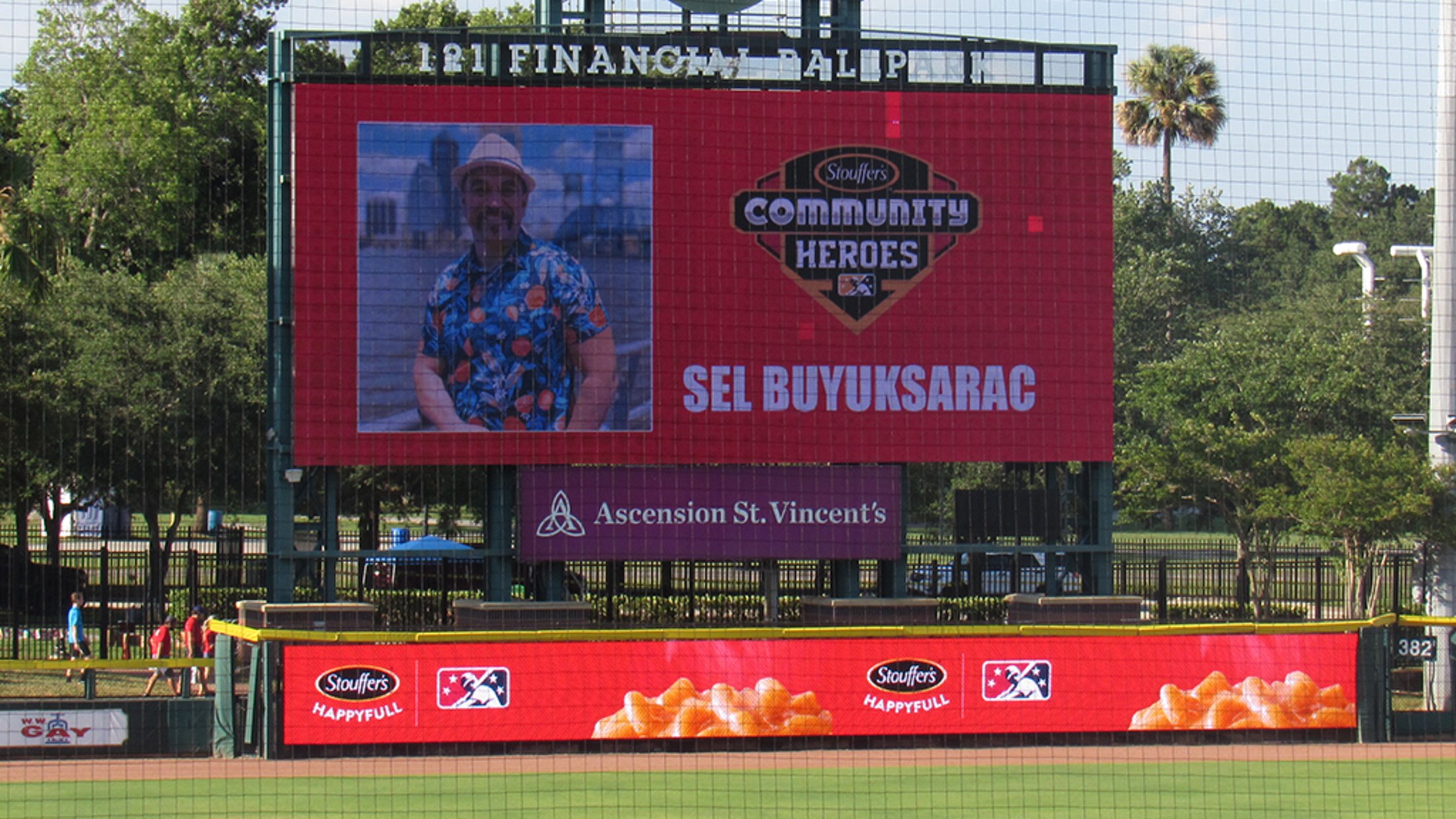 Tara Conner (Louisville Bats), Special Education Teacher, Doss High School
Tara has been a Special Olympics Kentucky coach and key volunteer for almost 20 years, coaching basketball, flag football, soccer and softball. Tara is very dedicated to her students and works tirelessly to make sure they have opportunities to participate not only in community-based sports but also on inclusive school teams through Special Olympics Unified Sports. She advocates for her athletes and students to have every opportunity to succeed in and out of the classroom, and is a true champion for inclusion.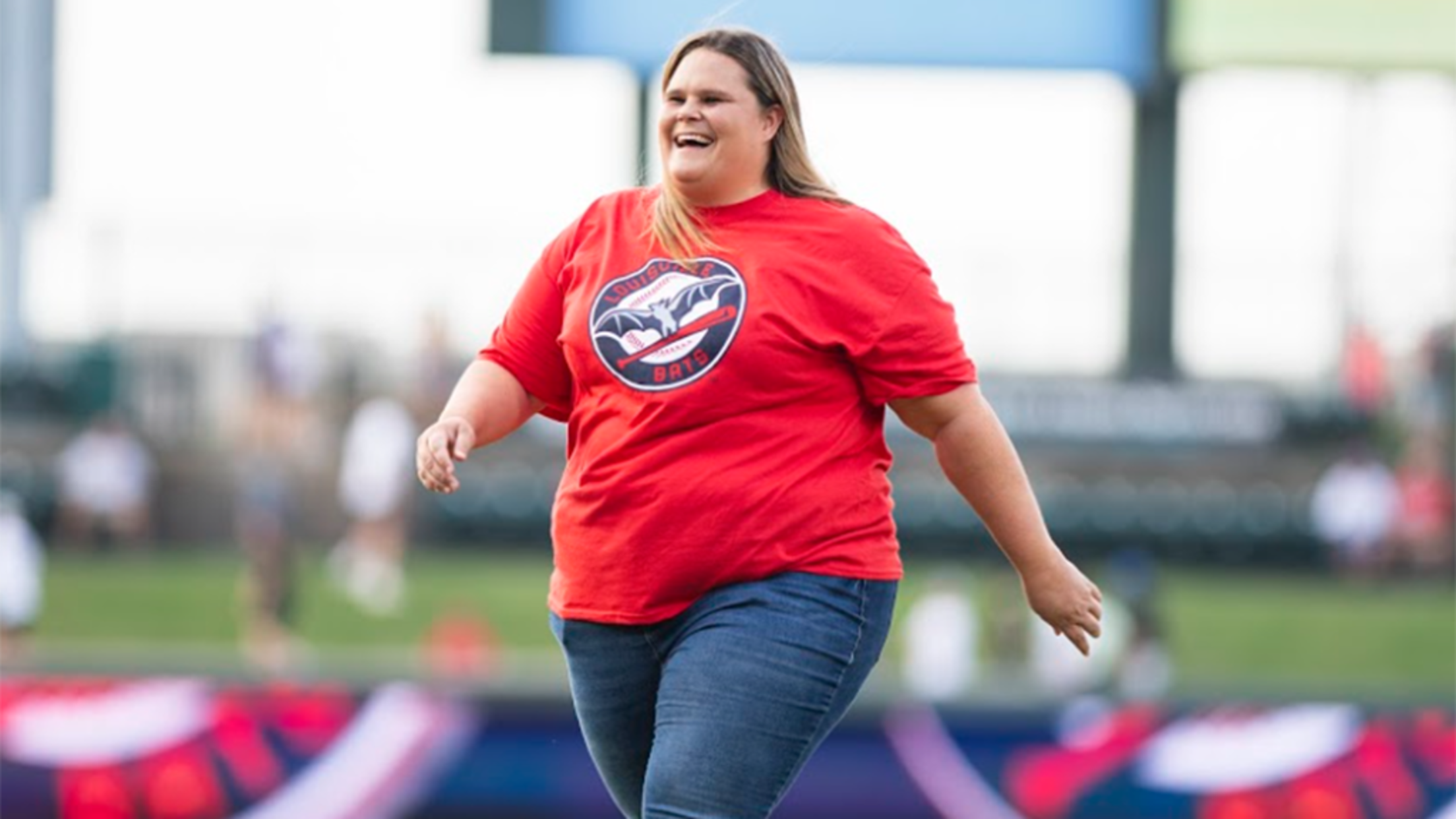 Each of these CommUNITY Heroes will be honored and recognized at a home games throughout the season, with their achievements and accomplishments highlighted, providing Minor League Baseball fans an opportunity to show appreciation for the work these incredible individuals have done.
Be sure to check back each month for the latest CommUNITY Hero, sponsored by Stouffer's. As the official Mac & Cheese of MiLB, Stouffer's supports these inspiring people who go above and beyond to make a difference. And, with MiLB being back in full swing, Stouffer's is the proud to be associated with the comfort that comes with warmer weather and America's pastime in stadiums all around the country.