Suns Take Series with Shutout Victory
Pitching allows just one hit in the 2-0 win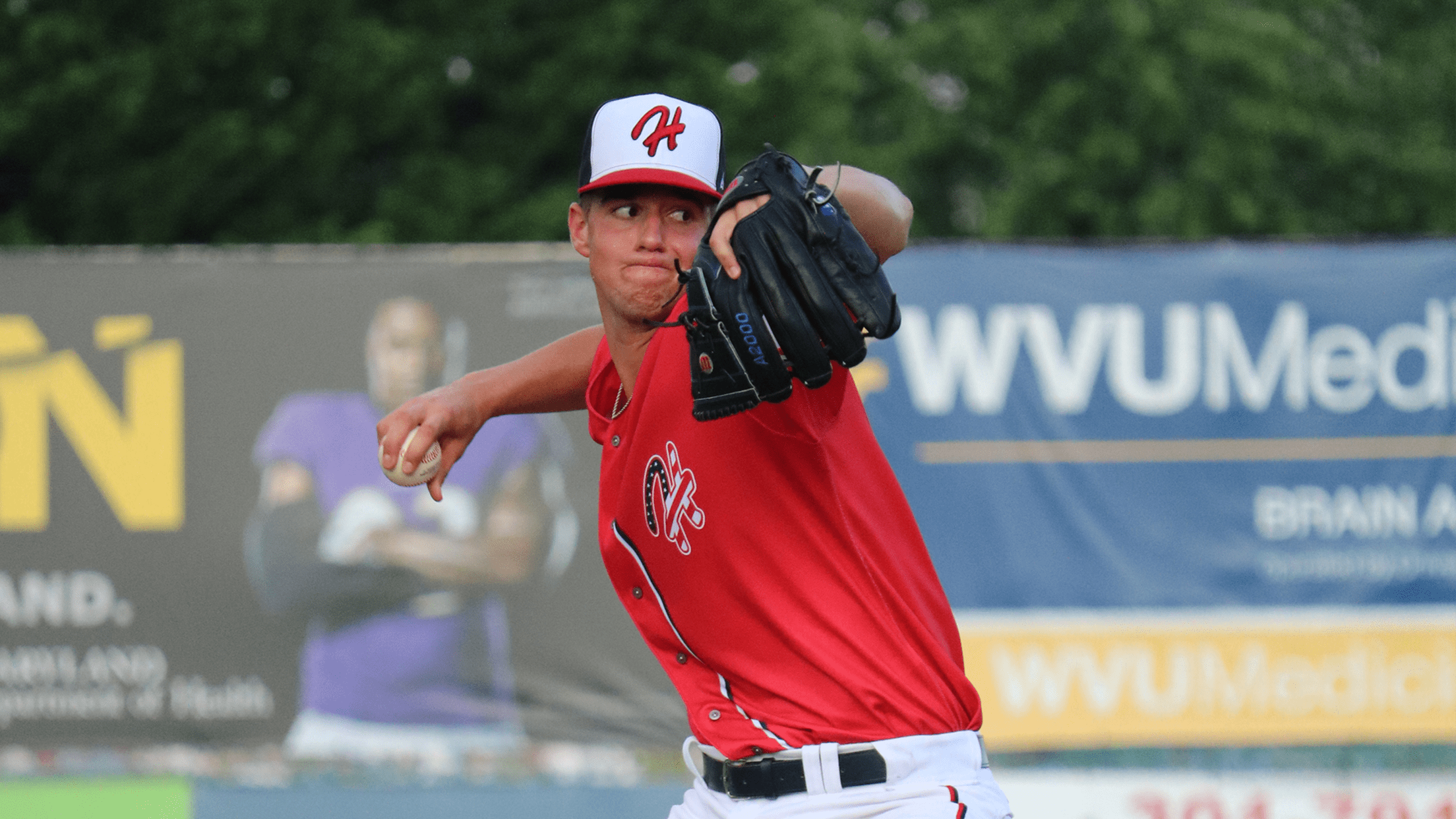 Jackson Rutledge tossed five scoreless innings in Hagerstown's victory over Greenville Thursday. (Abby Choi/Hagerstown Suns)
HAGERSTOWN, MD (August 22, 2019) - Suns pitchers dominated Greenville hitters and combined for a one-hit shutout in their 2-0 victory over the Drive at Municipal Stadium Thursday.Jackson Rutledge (W, 2-0) got the start for the Suns (59-70, 29-30) and put together an efficient five innings. The first-round pick worked five
HAGERSTOWN, MD (August 22, 2019) - Suns pitchers dominated Greenville hitters and combined for a one-hit shutout in their 2-0 victory over the Drive at Municipal Stadium Thursday.
Jackson Rutledge (W, 2-0) got the start for the Suns (59-70, 29-30) and put together an efficient five innings. The first-round pick worked five scoreless and allowed only one hit while striking out three Greenville (53-75, 21-37) batters.
Hagerstown went to the bullpen in the sixith and called on Matt Cronin, who continued the shutout. Cronin tossed two scoreless frames and struck out a career-high five batters. The lefty has now pitched six consecutive scoreless innings.
Ryan Williamson (S, 1) finished off a stellar staff performance with a scoreless eighth and ninth to lock down the series-clinching victory. The lefty retired all six batters he faced and recorded one strikeout.
In blanking the Drive, Hagerstown picked up its fifth shutout victory of the season, and its first since July 26 against the Rome Braves. The one-hitter was also the first by the Suns since May 18, 2015 vs the Greensboro Grasshoppers.
Hagerstown's first run came all the way back in the first inning. Jackson Cluff started the game with a triple and then Justin Connell brought him home with an RBI groundout. The Suns put together a few more rallies against Greenville starter Brayan Bello (L, 5-9), but weren't able to find the scoreboard again. Bello allowed just the one run over five innings of work.
Hagerstown added one more insurance run in the eighth when Cluff cranked his fifth home run of the season into the visiting bullpen in right-center field, making it a 2-0 game. The long ball came off of reliever Brendan Nail, who struck out five batters in two innings, but wasn't able to keep it a one-run game.
The Suns begin a three-game series with the Shorebirds tomorrow at 7:05 p.m. Hagerstown sends LHP Jackson Stoeckinger (2-2, 3.49 ERA) to hill while Delmarva counters with RHP Grayson Rodriguez (9-3, 2.59 ERA).
The Suns are the midst of a six-game homestand against the Greenville Drive and Delmarva Shorebirds August 20-25. The stretch is full of great promotions including Fireworks Night, a Mike Mussina Bobblehead and Sunday Funday!