Tacos shelled 7-2 by Ports despite an Andrews Jr. homer
EJ Andrews Jr. crushes his 6th longball of the season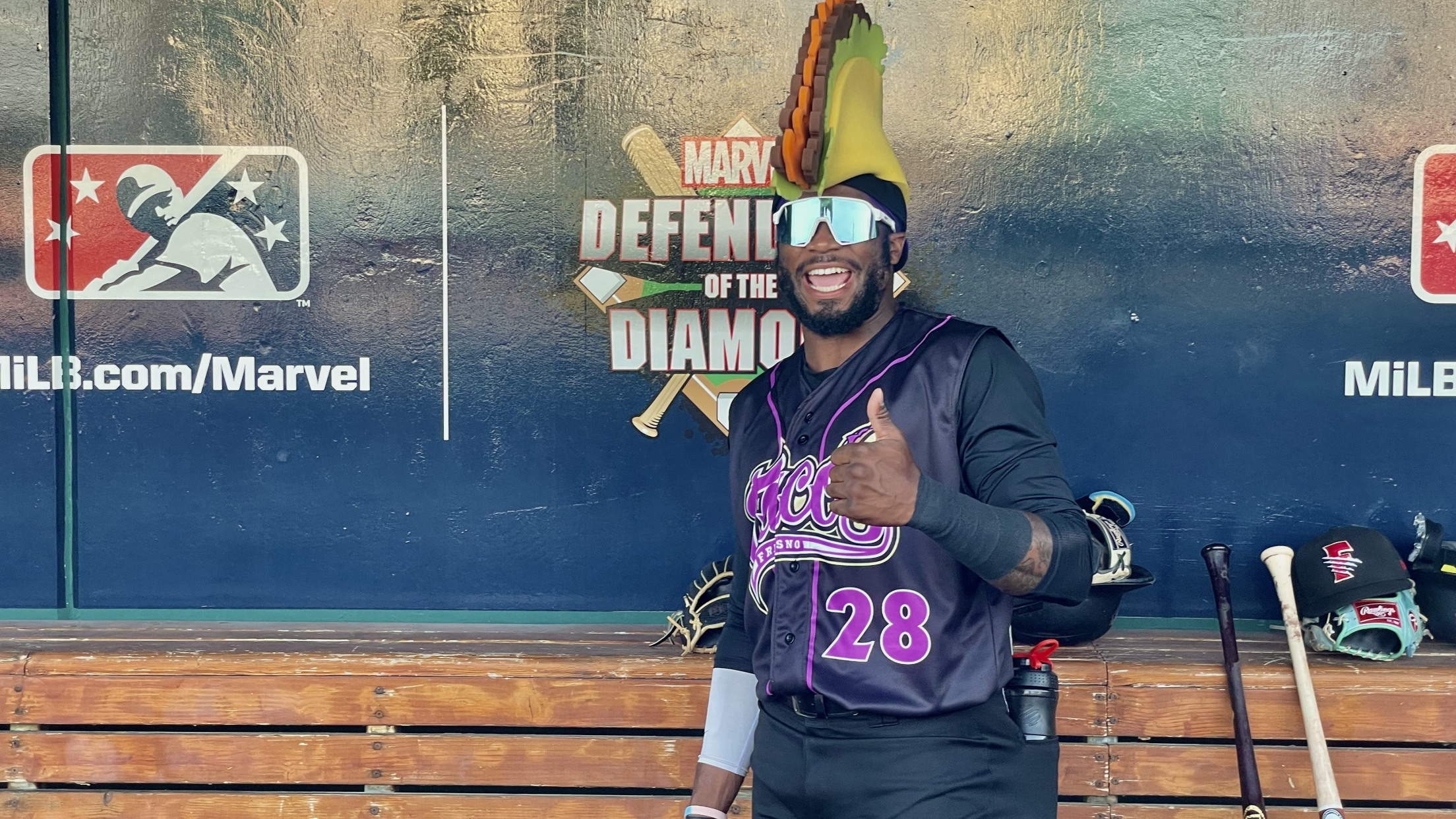 Fresno, CA (Friday, May 26) – The Fresno Grizzlies (22-21) transformed into the Tacos Friday night from Chukchansi Park and were shelled by the Stockton Ports (15-28) 7-2. Fresno has dropped three of the first four contests of the series and have split the first 16 games against Stockton this
Fresno, CA (Friday, May 26) – The Fresno Grizzlies (22-21) transformed into the Tacos Friday night from Chukchansi Park and were shelled by the Stockton Ports (15-28) 7-2. Fresno has dropped three of the first four contests of the series and have split the first 16 games against Stockton this season (8 wins each). The Tacos are 51-19 all-time against the Ports.
Stockton grabbed a 1-0 lead in the first after a T.J. Schofield-Sam sacrifice fly. Brennan Milone scored after he reached third on a throwing error by Fresno starter Jordy Vargas. Fresno tied the game at one in the second after a Skyler Messinger RBI single. The Ports took a 3-1 advantage in the fourth when Jose Escorche roped a two-out, two-strike pitch to center, plating a pair. That ended the evening for Vargas (4-2), who took the loss despite fanning five.
In the fifth, EJ Andrews Jr. cut the deficit to one after a solo shot to right field. It was his sixth longball of the year. Messinger and Andrews Jr. supplied the Tacos two lone hits. The homer was the final straw to an amazing start from Ports' southpaw James Gonzalez (1-3, win). The lefty struck out seven over five and two-thirds innings of work. He allowed two runs on a pair of hits and three walks.
In the eighth, Stockton shortstop Bjay Cooke whacked a grand slam to dead center, putting the game out of reach at 7-2. It was Cooke's first extra-base hit of the year. Ports' relievers Garrett Irvin and Pedro Santos combined on three-plus frames of hitless and scoreless ball, punching out eight.
The Tacos had bright spots from Felix Ramires, Austin Becker and Davis Palermo out of their bullpen. Ramires chucked a season-high two and one-third innings, which included a pair of double plays. Importantly, tonight's result didn't change the Tacos standing in the league, as they remain just four games behind the first-place San Jose Giants. The Tacos travel to San Jose next week for a six-game series in a crucial battle for first place.
Tonight's article was written by ChatGPT
Top Performers: Fresno Tacos (Colorado Rockies)
RF EJ Andrews Jr. (1-4, HR, RBI, R)
3B Skyler Messinger (1-3, RBI)
LHP Felix Ramires (2.1 IP, 0 R, 2 double plays
Top Performers: Stockton Ports (Oakland Athletics)
SS Bjay Cooke (1-3, HR, 4 RBI, R, BB)
3B T.J. Schofield-Sam (2-3, 2B, RBI, 2 R)
2B Jose Escorche (2-4, 2 RBI, SB)
Ports pitching (9.0 IP, 2 H, 2 R, 2 ER, 3 BB, 15 K)
On Deck:
Saturday, May 27 vs. Stockton Ports, Stockton RHP Dheygler Gimenez (2-0, 5.34) vs. Fresno RHP Connor Staine (2-2, 6.49), 6:50 pm PT
ON THAT FRES-NOTES:
Jesus Bugarin saw his 12-game hit streak come to an end.
It was a busy night for the umpires as they had five pitch-clock violations and one ejection of Tacos pitching coach Mark Brewer (8th).