Draft Picks: Stripers serve up historical Pilsner
Gwinnett, Pontoon Brewing collaborate on signature 6-4-3 beer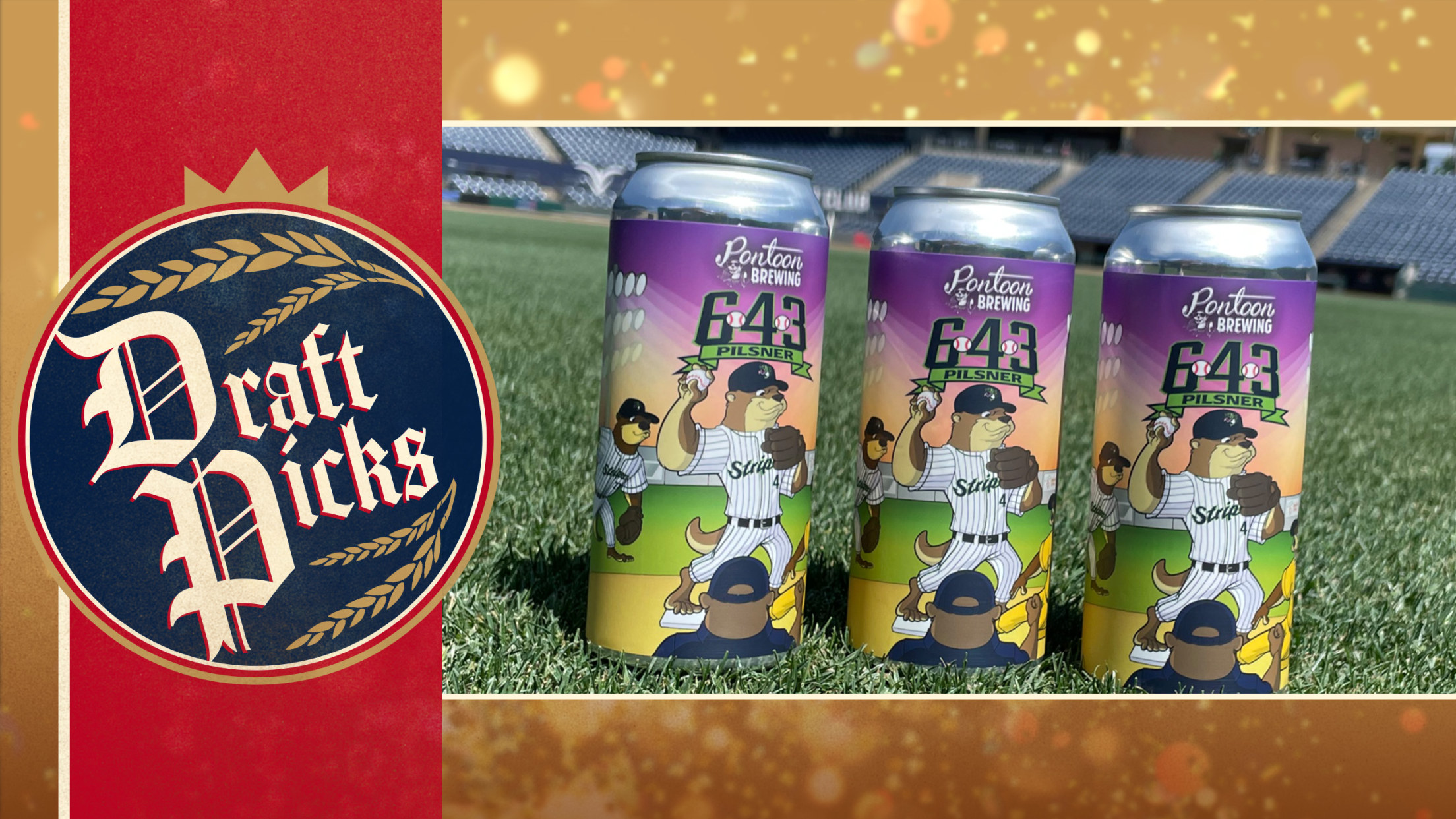 This is the first in a series of MiLB.com Draft Picks articles about clubs crafting unique and interesting beers for their respective fan bases.
Here's the best of the Braves' Minor League ballparks 
Travel across the South in a journey through the Atlanta system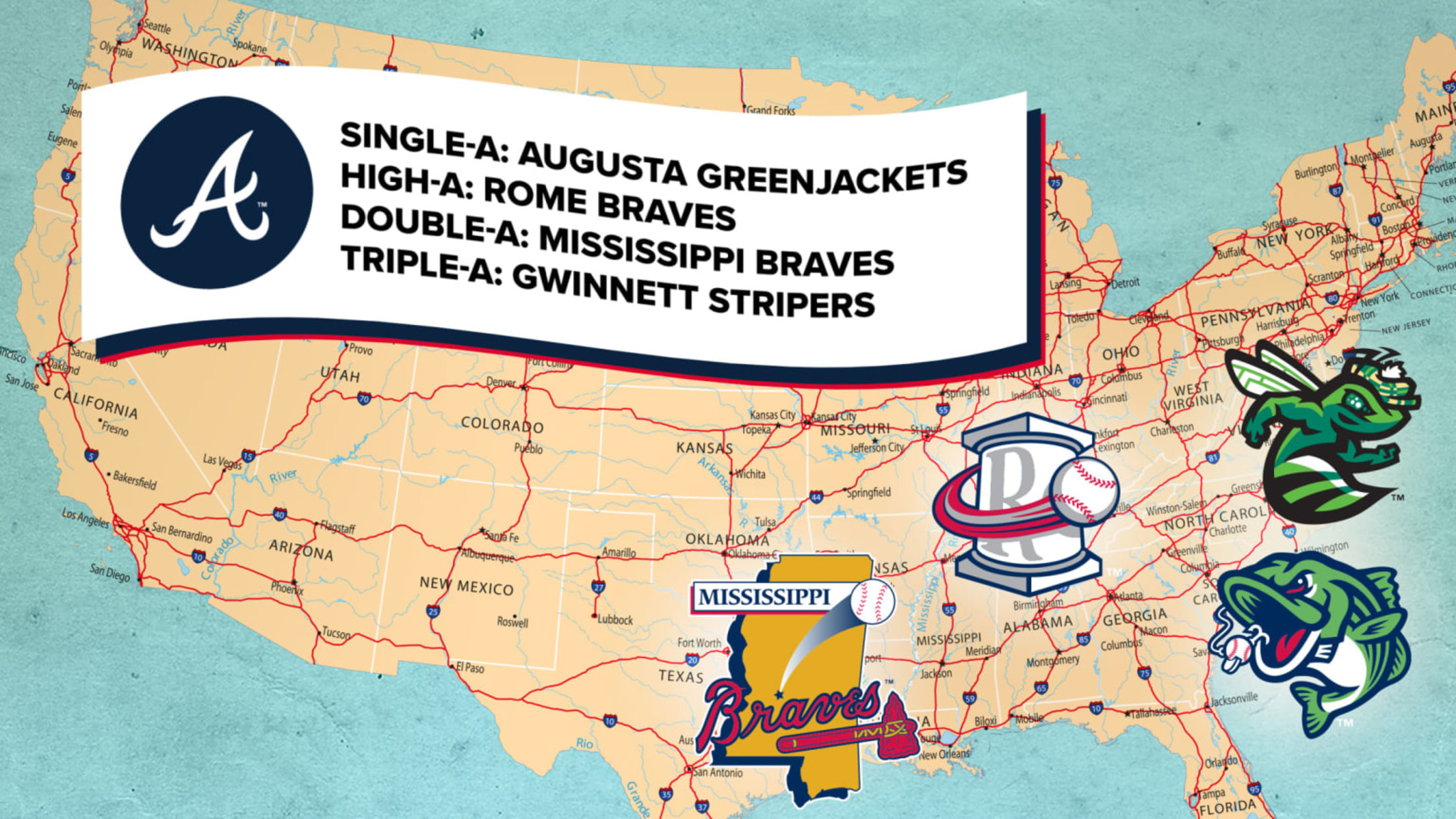 The Minor League Ballpark Guides series presented by Wyndham brings all the most fun features of Minors ballparks across America (and one in Canada!) onto your desktop, tablet or mobile device, whether you're interested in taking a virtual tour from where you sit or planning a trip to catch some
Atlanta's Dean savoring time in Winter League
Braves outfield prospect making most of his experience in Mexico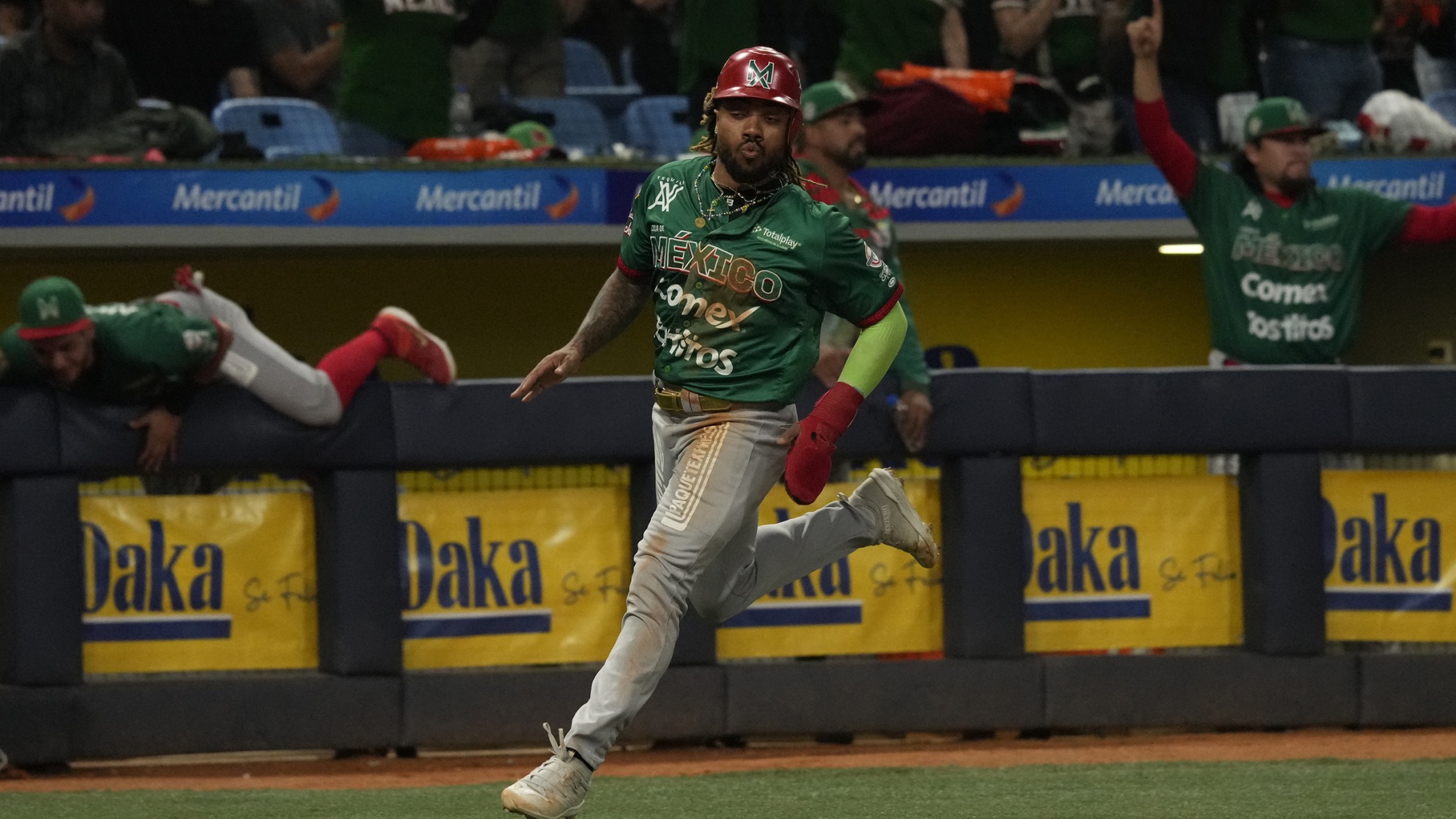 The foundation to become a boy of summer is often created in the dead of winter. For Justin Dean, it's all part of the path to the Major Leagues. Having reached the precipice of The Show last season, the Braves' outfield prospect understands baseball doesn't end when the shadows grow
The Road to The Show™: Braves' Shuster
Atlanta's No. 2 prospect stands out in stacked group of pitchers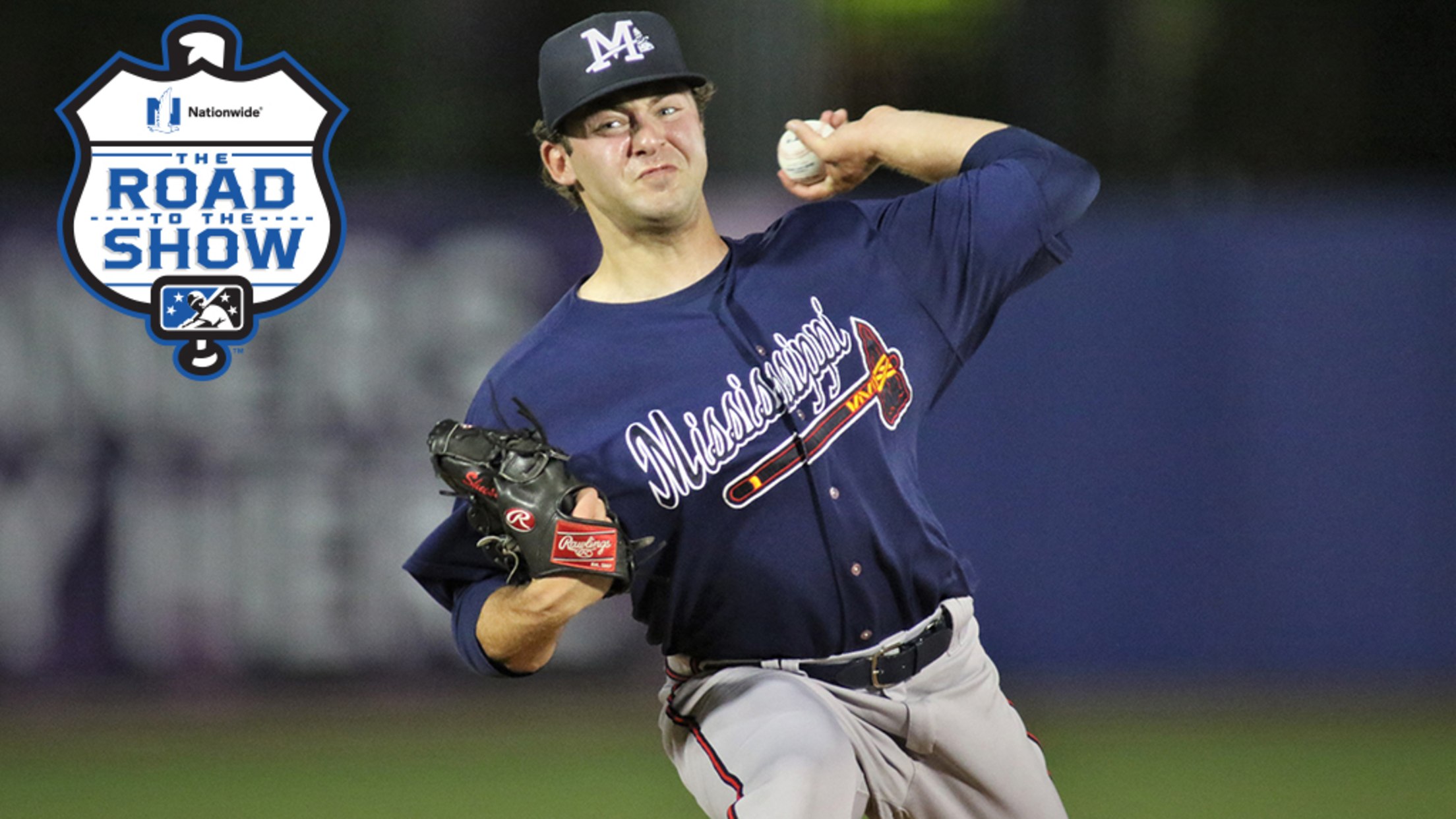 Each week, MiLB.com profiles an elite prospect by chronicling the steps he's taken toward achieving his Major League dream. Here's a look at second-ranked Braves prospect Jared Shuster. For more stories about players on The Road to The Show, click here. Jared Shuster is on the verge of breaking into
Malloy, Shuster make strides toward Atlanta
Braves tap into local talent as dynasty builds through system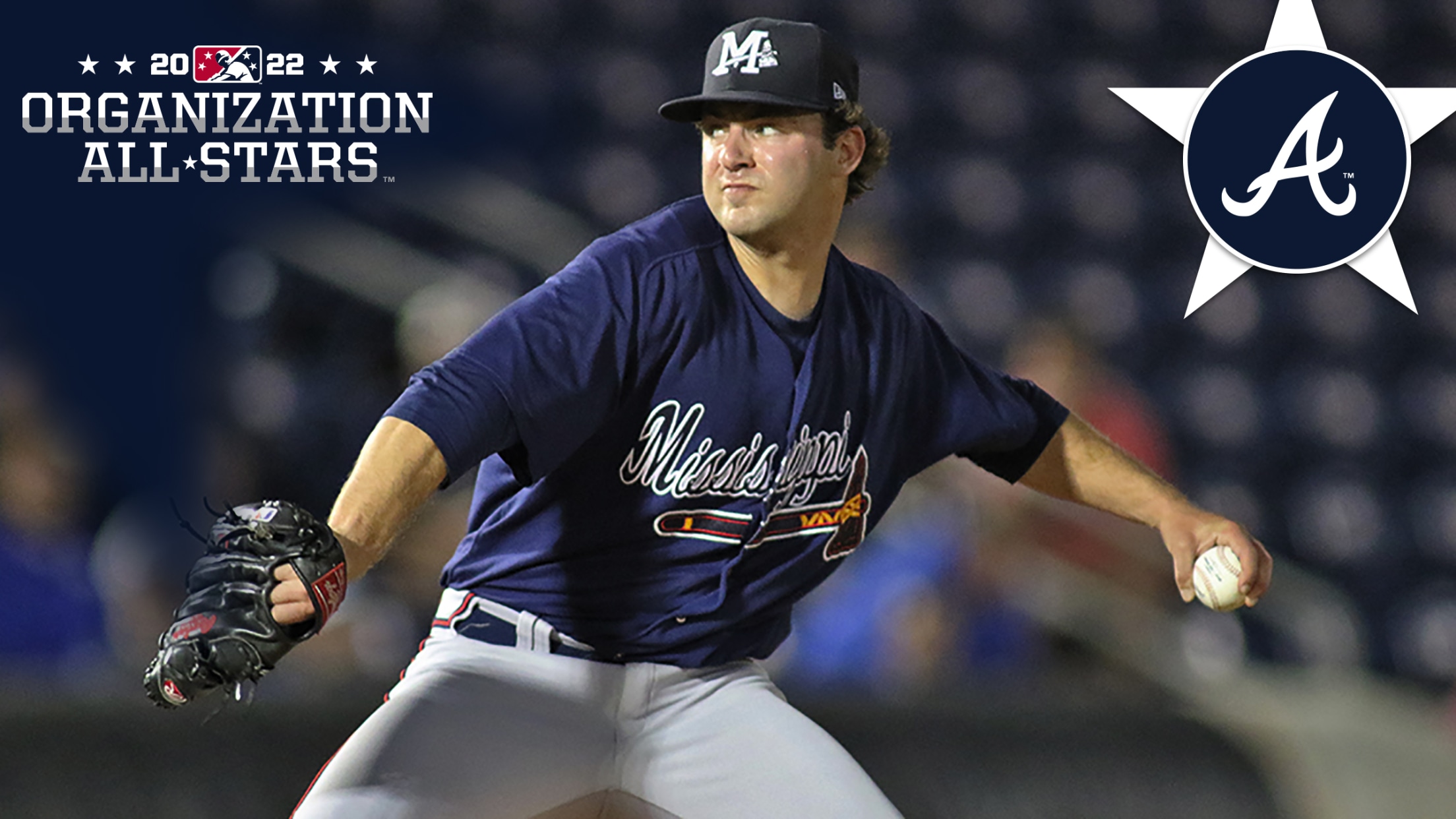 Each offseason, MiLB.com goes position by position across each organization and honors the players -- regardless of age or prospect status -- who had the best seasons in each farm system. Next up in our 2022 Organization All-Stars series are the Atlanta Braves.
Minor League coaches pitching in at Futures Game
Tuiasosopo, Ramos on NL staff for upcoming prospect showcase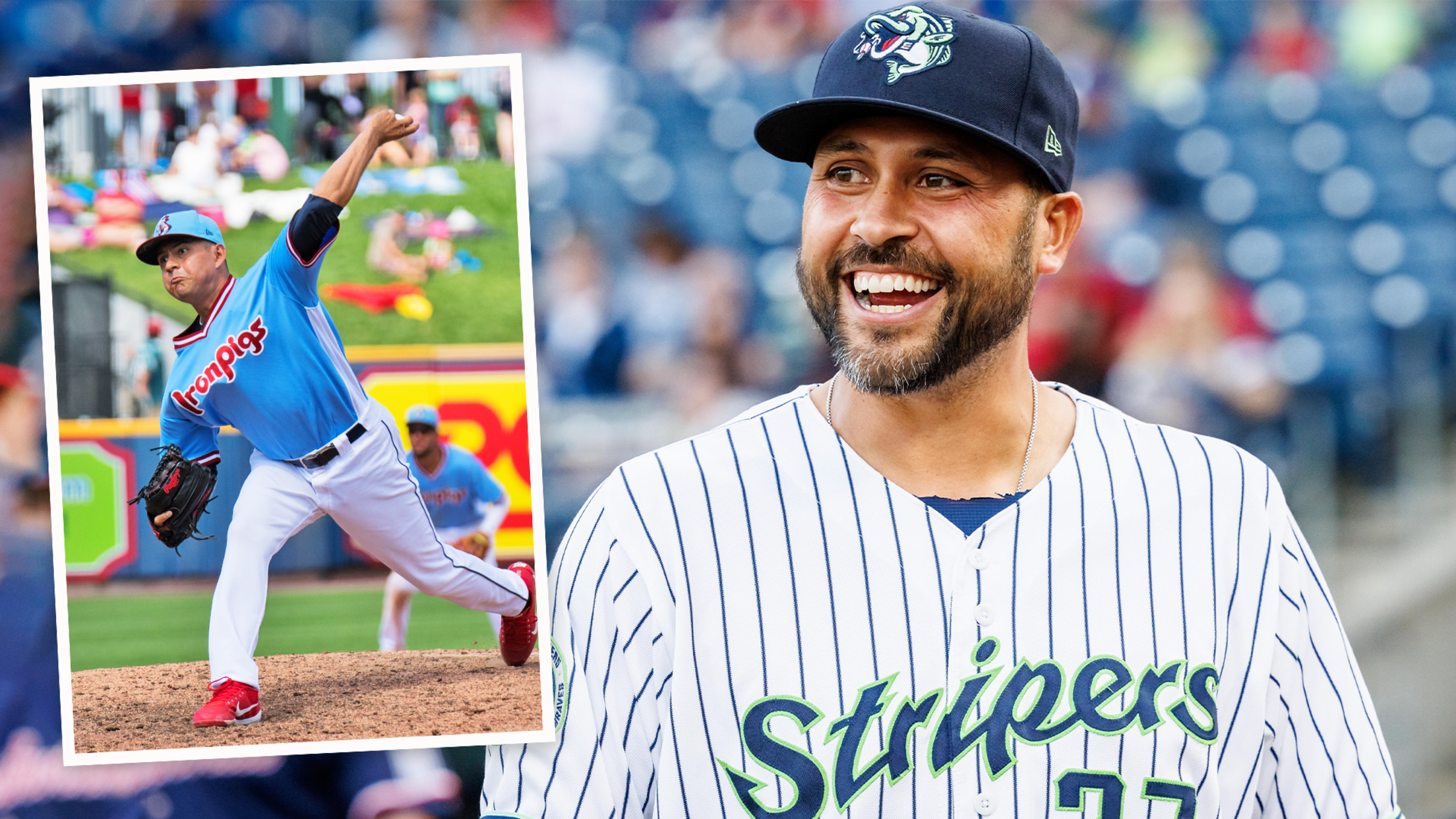 There are some mysteries that are better left unsolved. Last month, Cesár Ramos had a typical call with Phillies farm director Preston Mattingly about an atypical topic. Mattingly's chat with the Triple-A Lehigh Valley pitching coach wasn't to check in on a member of the IronPigs' pitching staff, but gauge
Braves' De Avila fans 9 en route to no-no
Colombian southpaw spins Rome's first no-hitter since 2005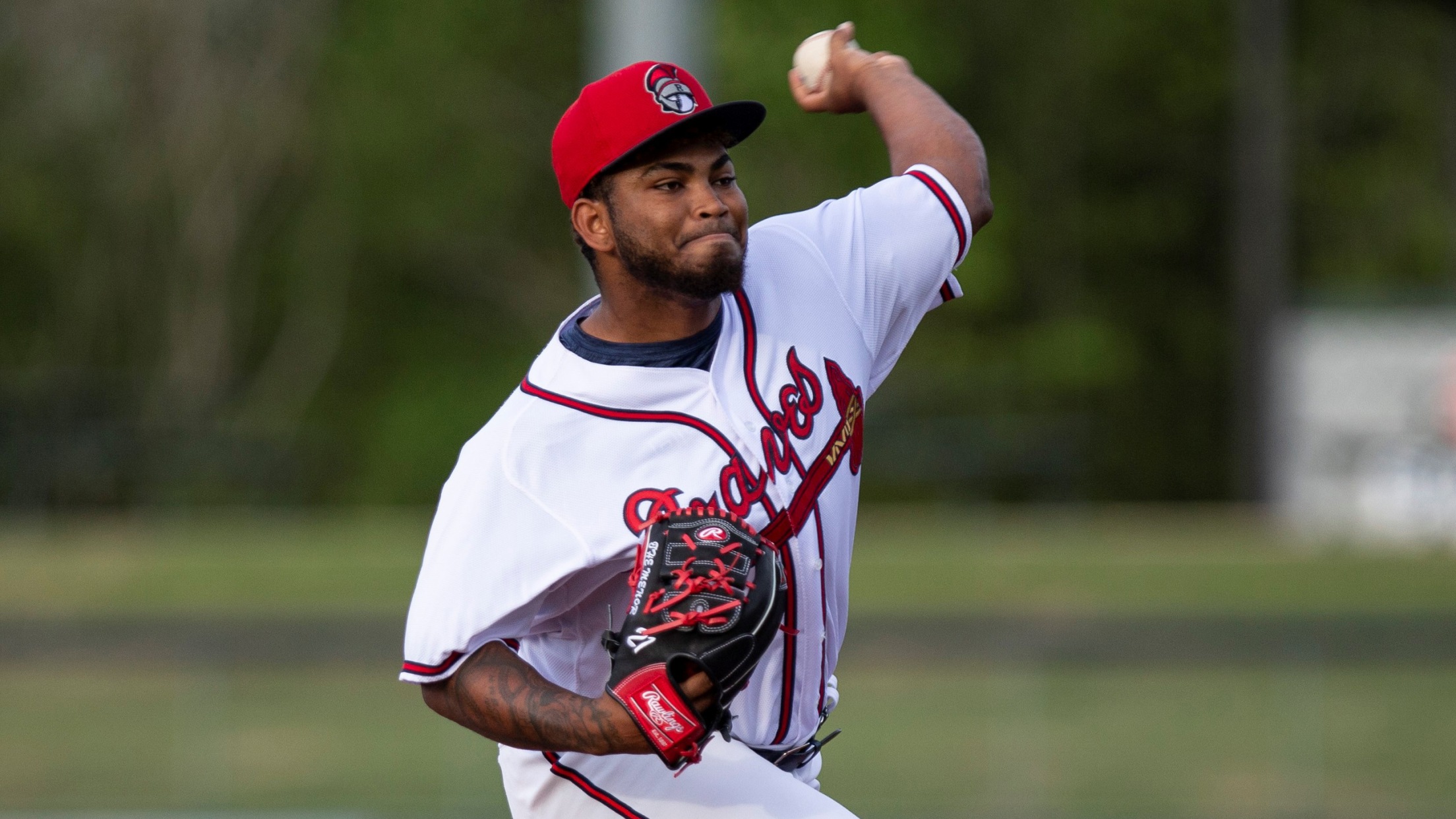 Luis De Avila's professional career has been the opposite of straight and narrow, but he rewrote his own script in Saturday's performance. The 21-year-old put together the best performance of his young career, a seven-inning no-hitter to lead High-A Rome to a 5-0 win over Greenville. He allowed three walks,
Presenting top plays by position from the first half
DeLuzio, Abrams, Duzenack made the most of their spot on the field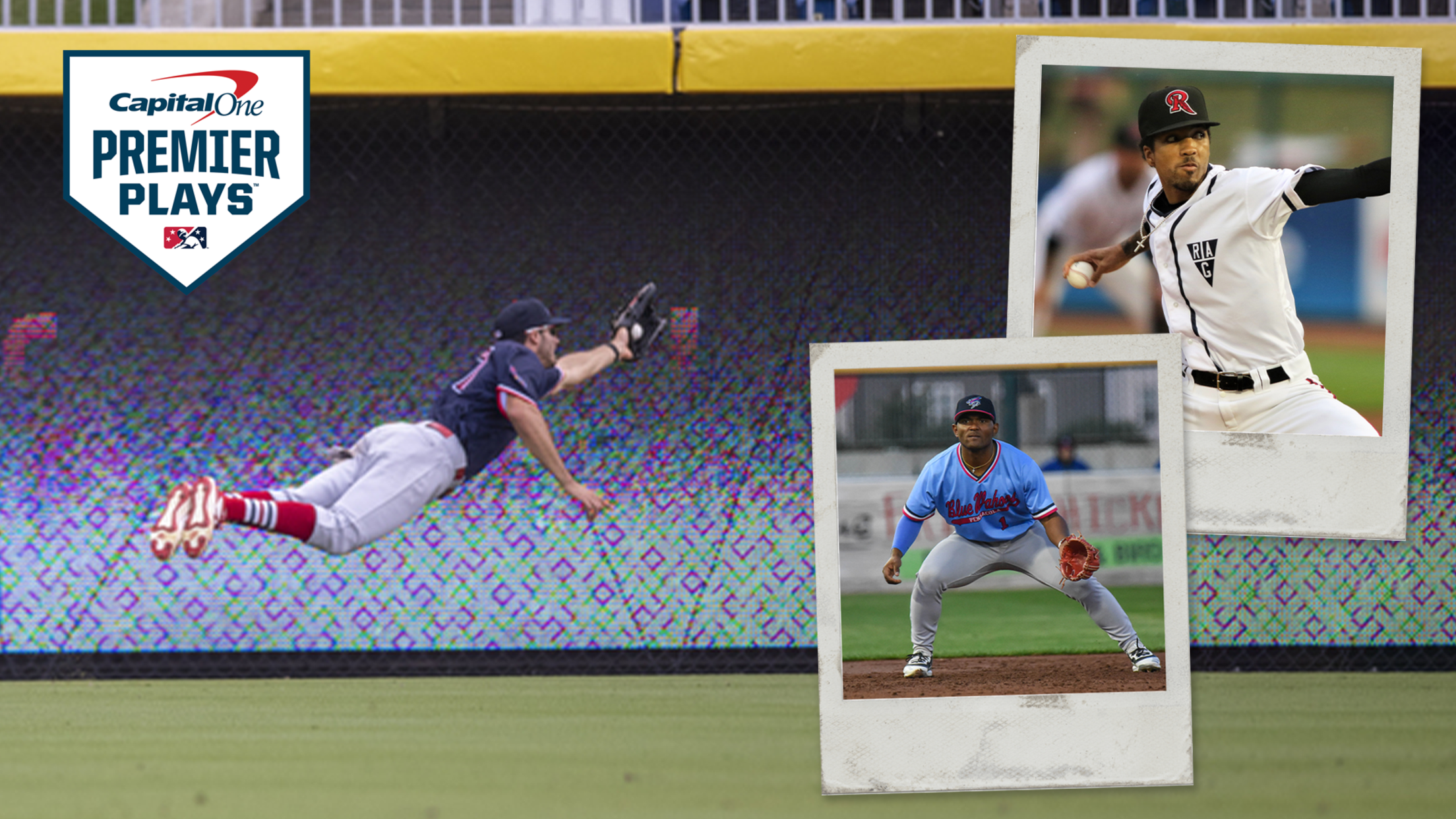 Throughout the first half of the Minor League season, fans were treated to some remarkable, jaw-dropping, eye-popping and show-stopping displays of defensive excellence. We've broken down the best of the best in our weekly Top 10 countdown, and brought fans into the conversation with our voting for Plays of the
Prospect Q&A: Braves outfielder Harris
No. 64 prospect discusses offseason work, World Series fandom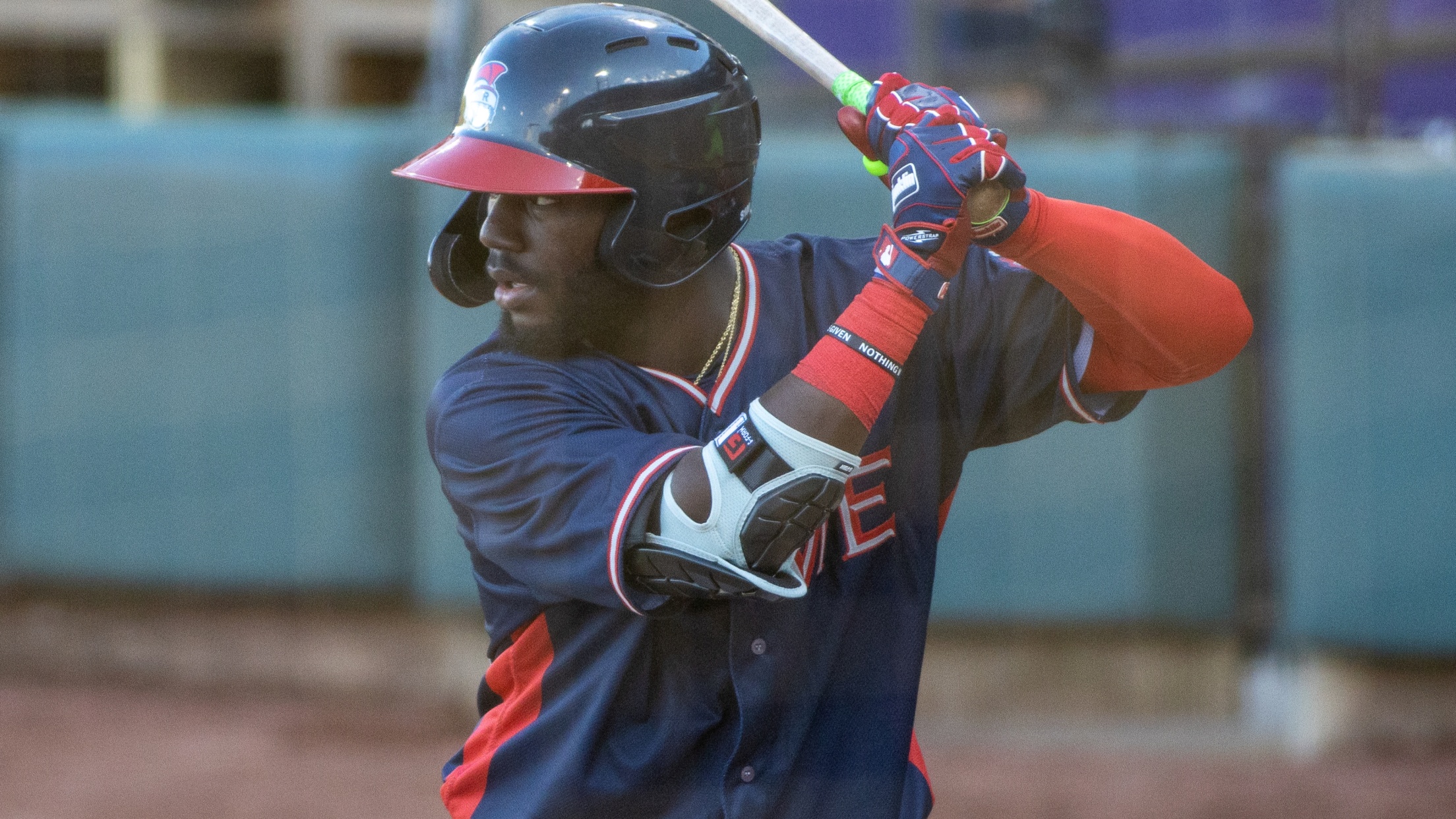 After Atlanta brought in a cornerstone first baseman to replace another, Michael Harris II became the only Braves prospects remaining on MLB Pipeline's Top 100 list. The 21-year-old outfielder entered last season as Atlanta's No. 12 prospect, but finished as the organization's Minor League Player of the Year. Harris batted
Langeliers, Elder leading Braves' new wave
Prospect duo could become formidable battery mates in Atlanta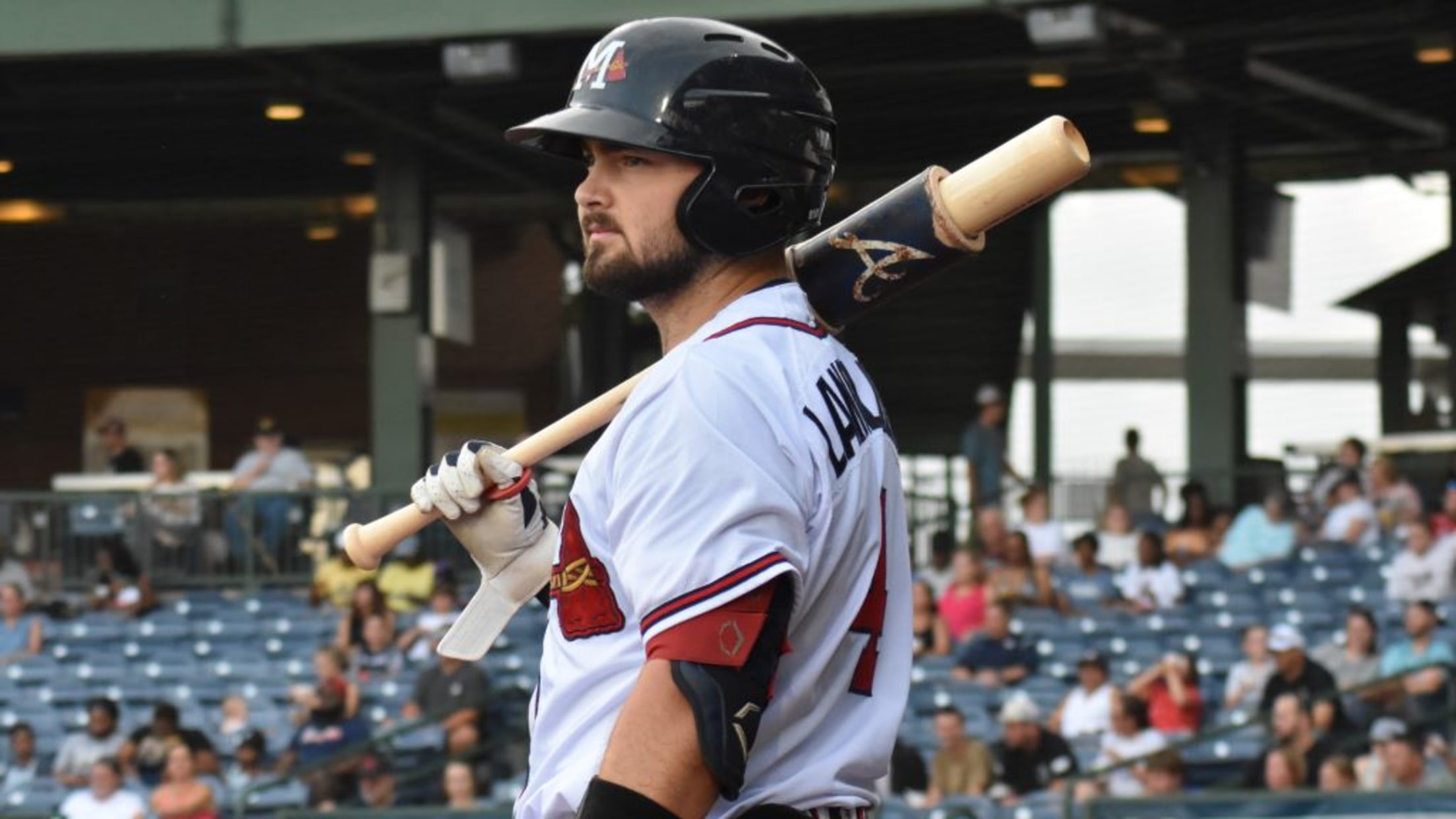 Each offseason, MiLB.com goes position by position across each system and honors the players -- regardless of age or prospect status -- who had the best seasons in their system. Click here to locate your favorite club. Much of the Braves' recent stretch of dominance is owed to their player
M-Braves claim Double-A South Championship
The M-Braves beat Montgomery 2-1 to claim second league championship in team history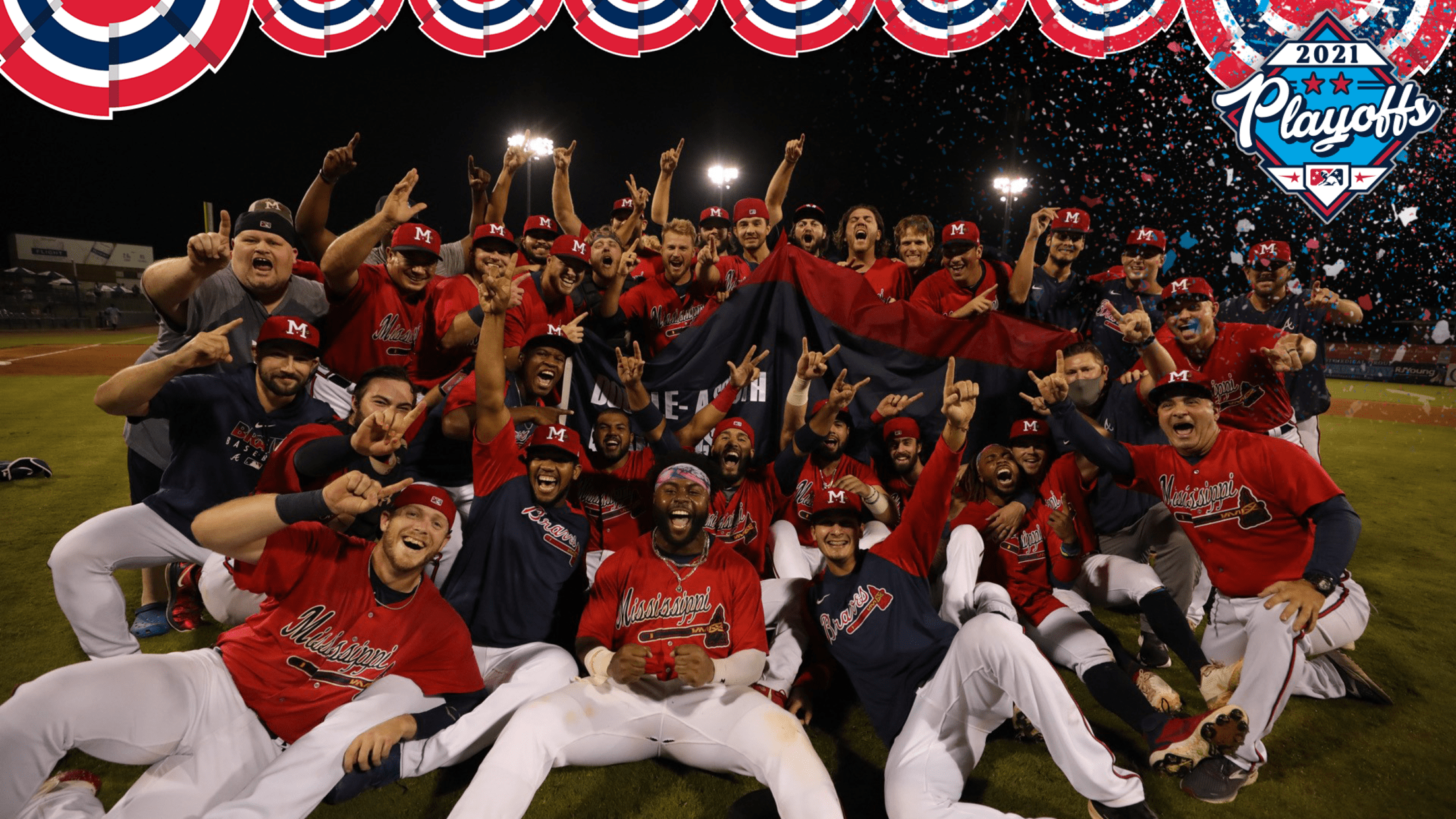 PEARL, MS - The Mississippi Braves won the Double-A South Championship with a 2-1 victory over the Montgomery Biscuits Sunday night. The league championship is the second in M-Braves (3-2) history and the first since claiming the Southern League Championship in 2008. Like the 2008 club, the 2021 club won
Scouting report: Braves' Jared Shuster
Crafty left-hander can help build a dangerous rotation in Atlanta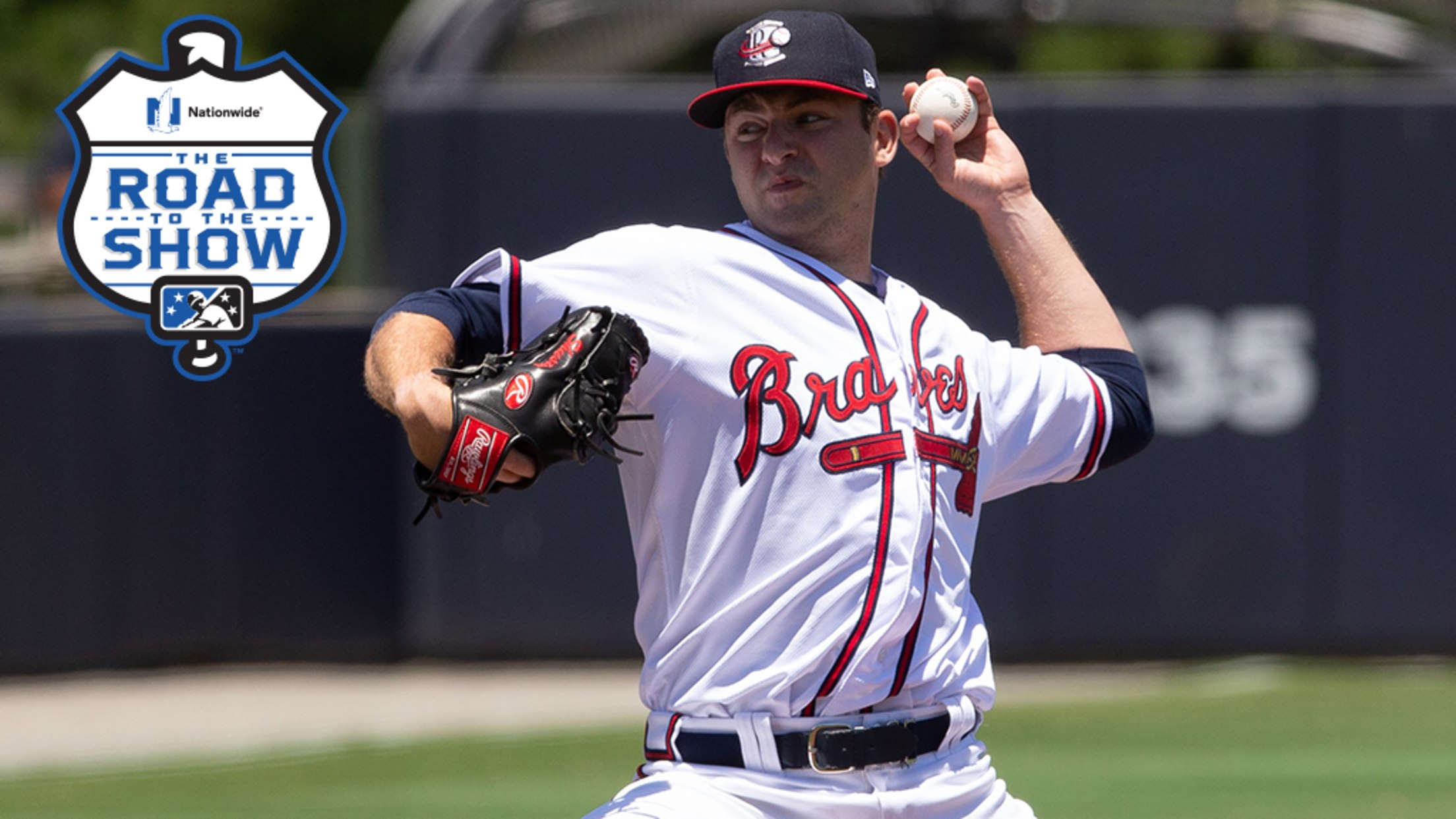 MiLB.com's Scouting Report series spotlights players who are just starting their professional careers, focusing on what the experts are projecting for these young phenoms. Here's a look at ninth-ranked Braves prospect Jared Shuster. For more player journeys on The Road to The Show, click here. It's safe to say that
2021 Prospect Projections: NL East rookies
How Steamer600 views Braves, Fish, Mets, Phils, Nats prospects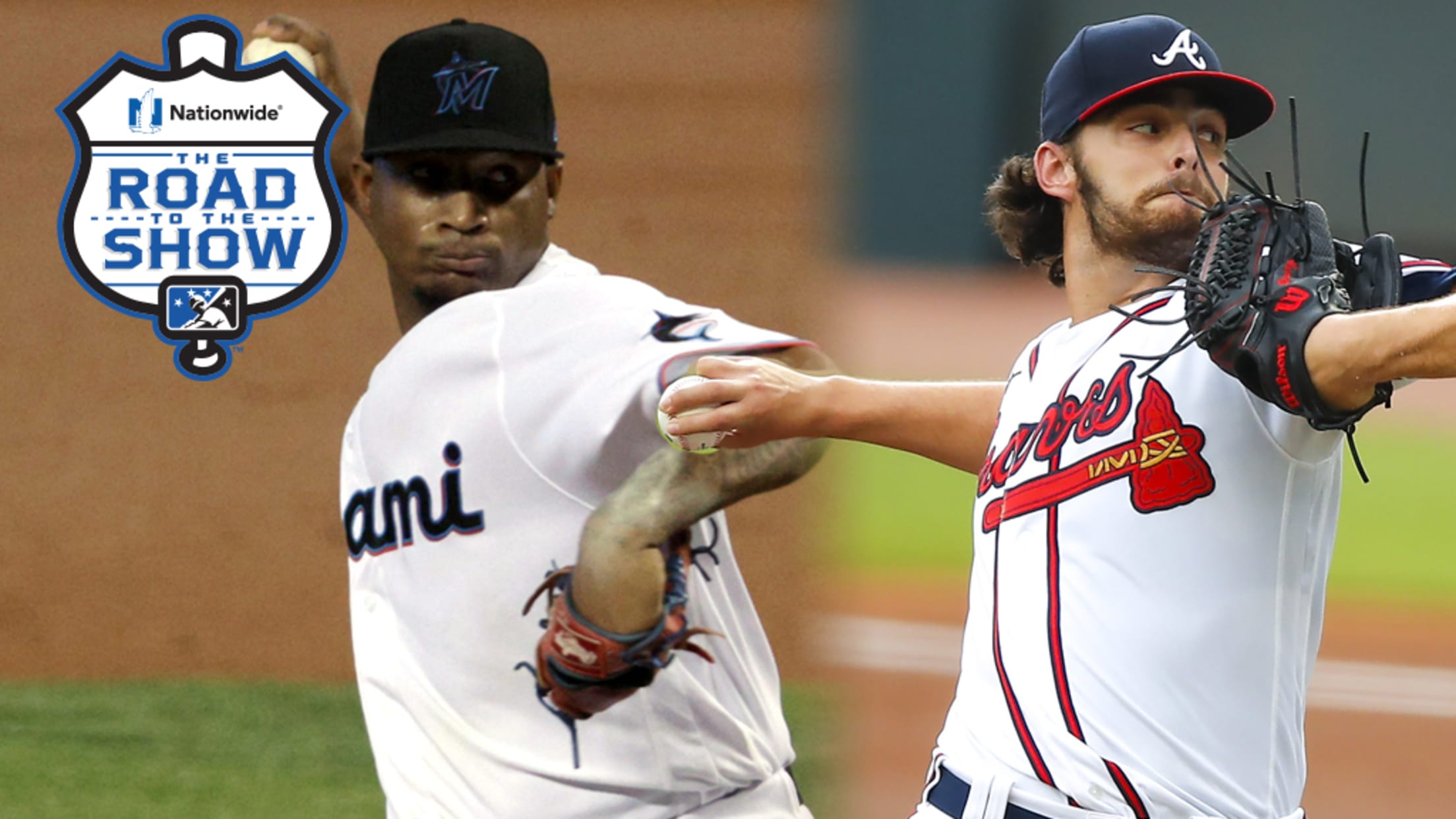 This is the second in a six-part Toolshed series that uses FanGraphs' Steamer600 projections to look at how prospects would fare over a full Major League season in 2021. The system bases its forecast on 600 plate appearances for position players, 450 plate appearances for catchers, 200 innings for starting
Braves made Minors history in Greenville
Mainstay for decades, team romped way to 100 wins in 1992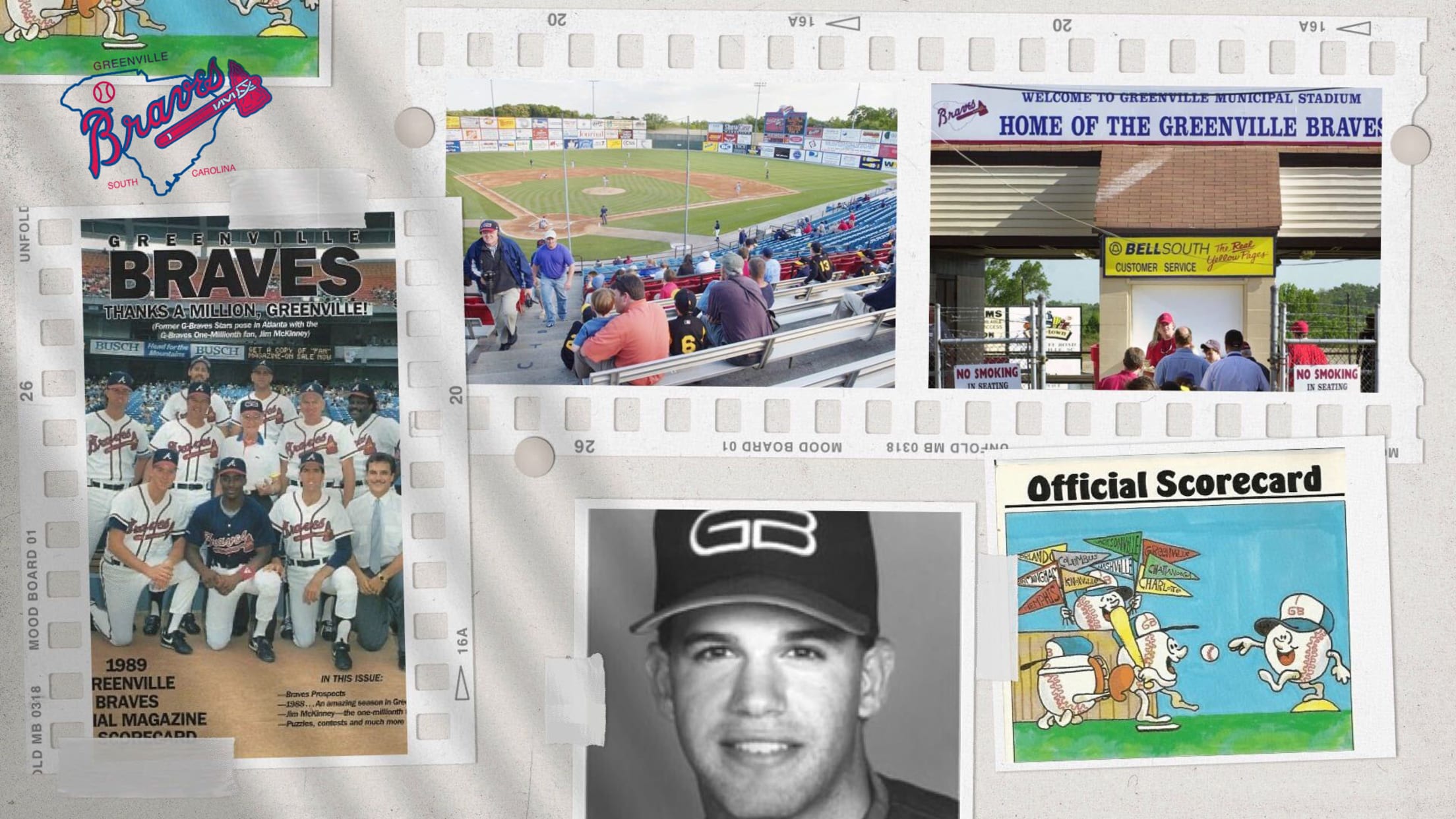 Any Minor League franchise that sticks around for a while is bound to run into a good season or two, maybe even a championship. For the Greenville Braves, though, the 1992 campaign was more a matter of alchemy than statistical probability. "It was an unbelievable team we had from the
State of the System: Atlanta Braves
Pache, Anderson lead ready-to-contribute wave of talent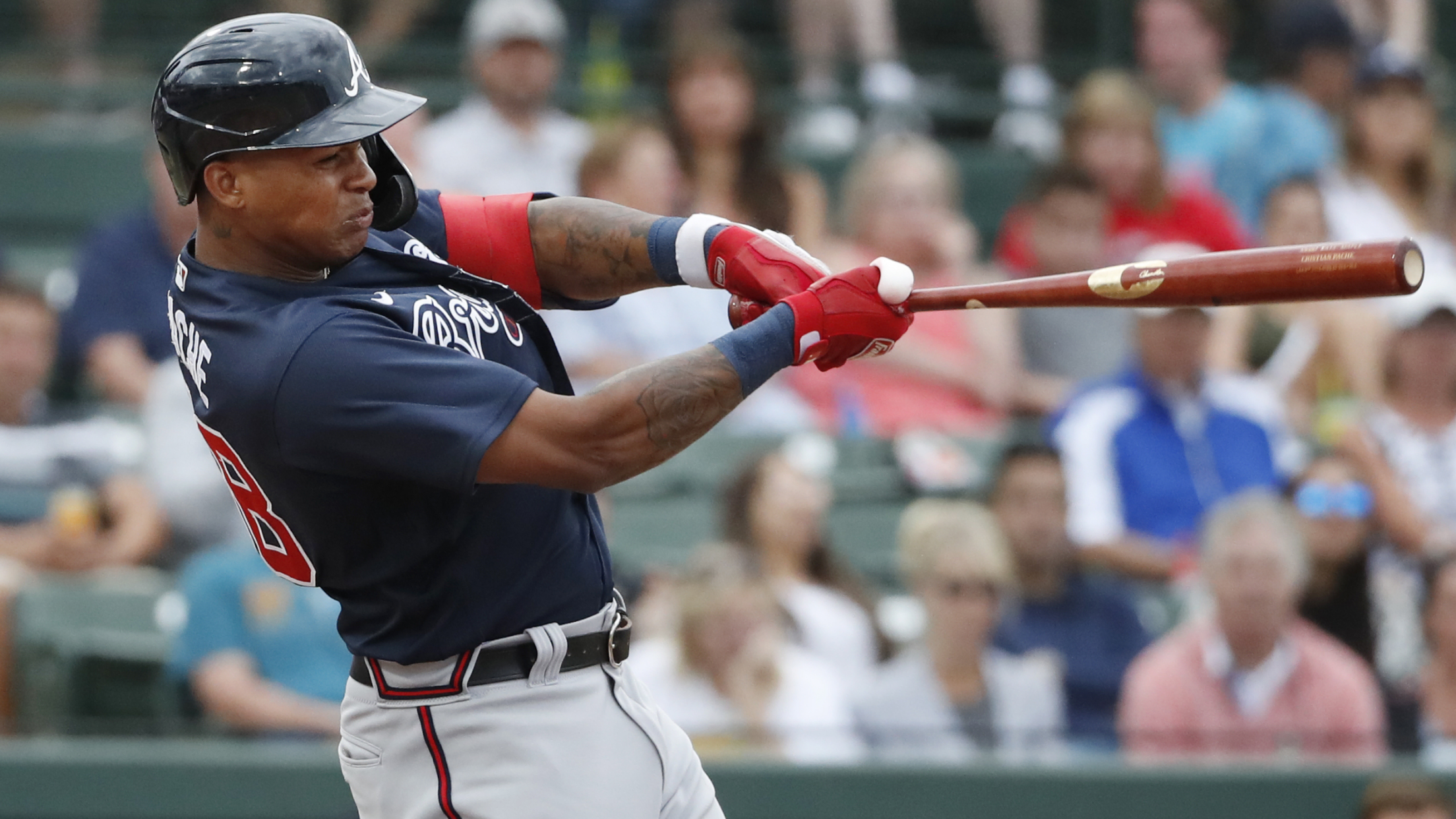 Starting in October and running through the end of the year, MiLB.com's State of the System series evaluates the strengths and weaknesses of each Major League organization, highlighting prospects who've made the biggest strides in 2020 and offering a peek at 2021. The Braves' playoff run this season seemed to
Pache has two-way day for Braves
Atlanta's top prospect collects RBI, robs homer in Game 5 loss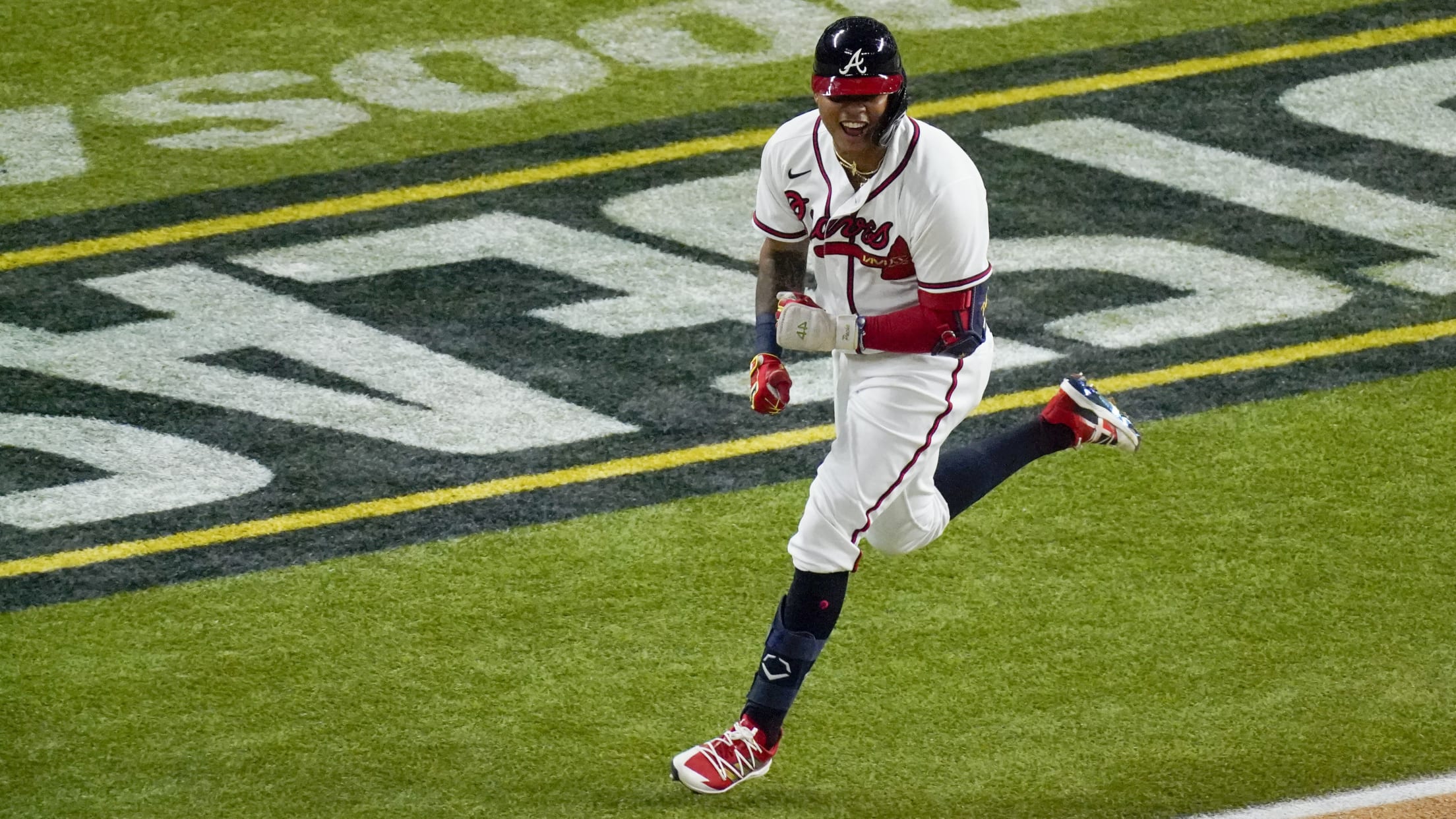 It wasn't yet enough to send the Braves to their first World Series since 1999, but Cristian Pache continued to show on Friday night why it was best to thrust him into the lineup when injury shook up the Atlanta outfield at the worst time. The top Braves prospect produced
The Show Before the Show: Episode 280
Braves' Harris discusses watching playoff run as Georgia native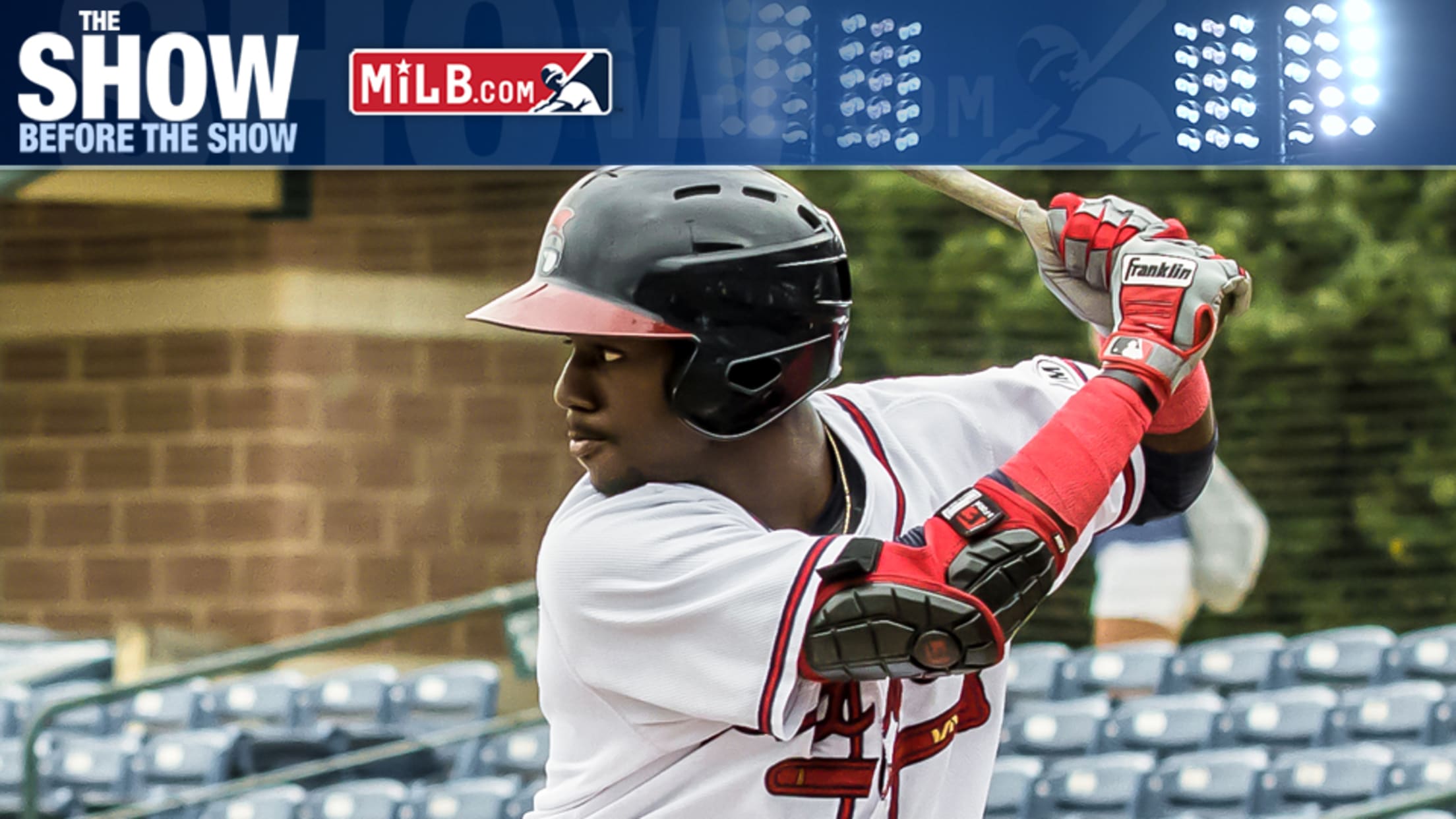 Check out the latest episode of The Show Before the Show, MiLB.com's official podcast. A segment rundown is listed below, in case you want to skip to a particular section. Like the podcast? Subscribe, rate and review "Minor League Baseball podcast" on iTunes. The podcast is also available via Spotify,
Anderson posts zeros again for Braves
Club's No. 3 prospect turns in third straight scoreless playoff start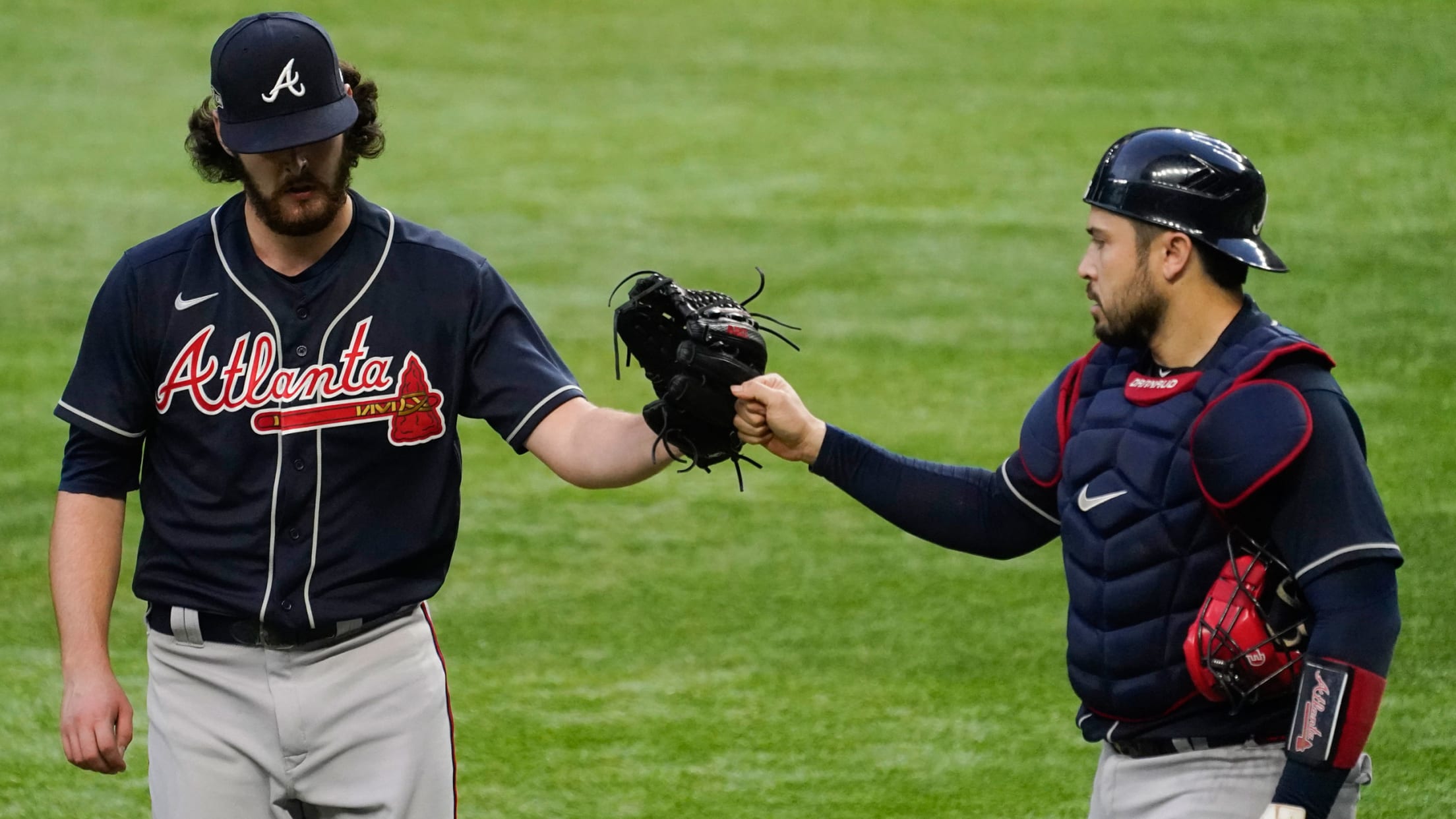 It might not have been pretty, but it was effective. In the postseason, the latter is all that counts. Baseball's No. 34 overall prospect Ian Anderson continued his team's dominant trend on the mound with four scoreless innings as Atlanta seized a 2-0 lead in the best-of-7 National League Championship
Anderson stingy again as Braves win
No. 34 overall prospect fans eight over 5 2/3 scoreless frames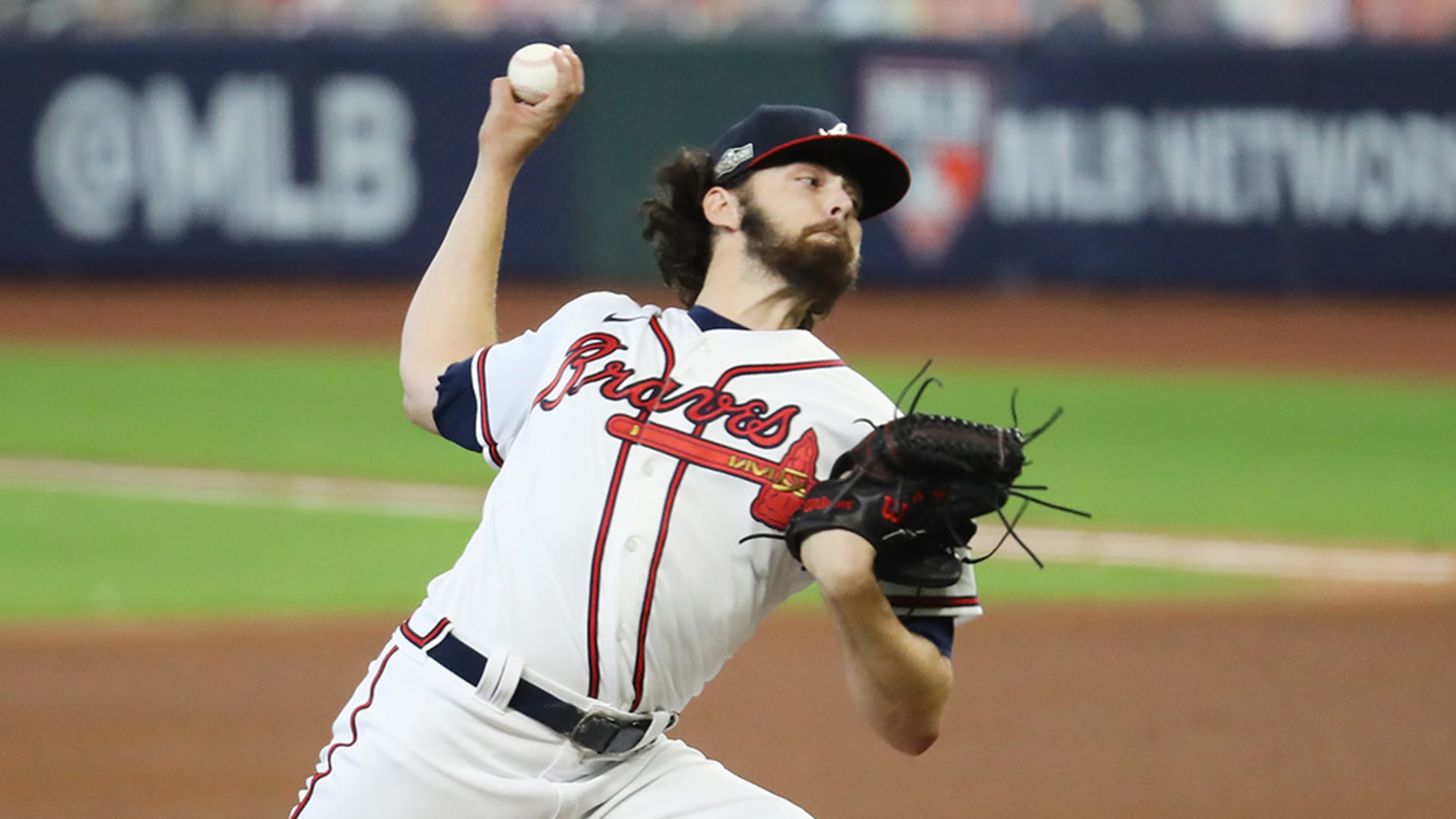 Ian Anderson put on a show in his Major League postseason debut last week. On Wednesday, he gave Braves fans an encore. MLB Pipeline's No. 34 overall prospect worked around three hits and a walk over 5 2/3 innings, striking out eight, as the Braves beat the Marlins, 2-0, in
Actor Patterson first starred in Minor Leagues
'Gilmore Girls' actor pitched in Braves, Yankees farm systems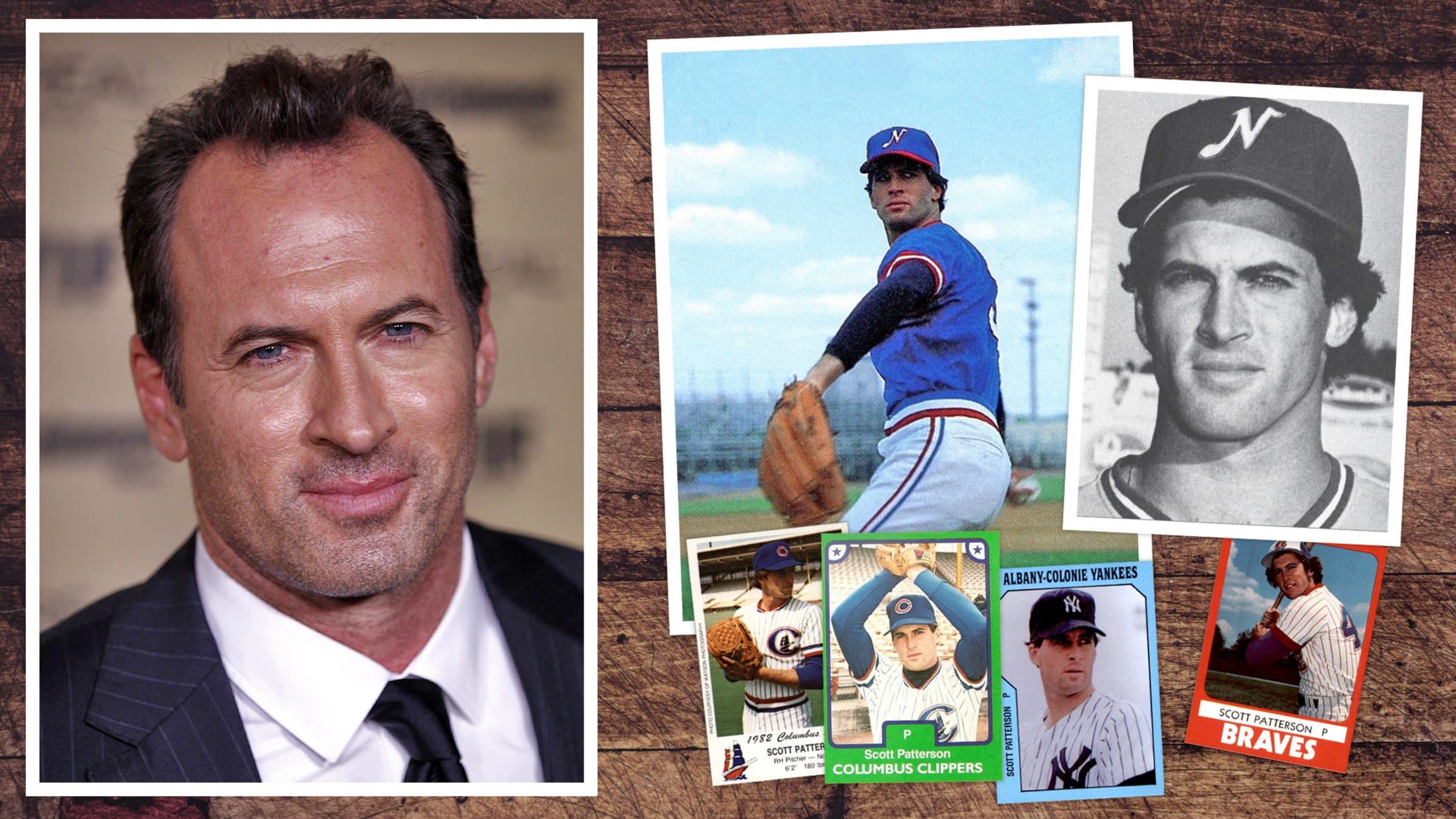 Just before the 1981 season, a prospect made a deal with a legend. Scott Patterson was entering his second professional season in the Braves system and it was time to negotiate his contract with the club's senior vice president: Hank Aaron. The 22-year-old didn't have an agent or advisor in
Anderson leads Braves into NL Division Series
Atlanta's No. 3 prospect strikes out nine Reds over six frames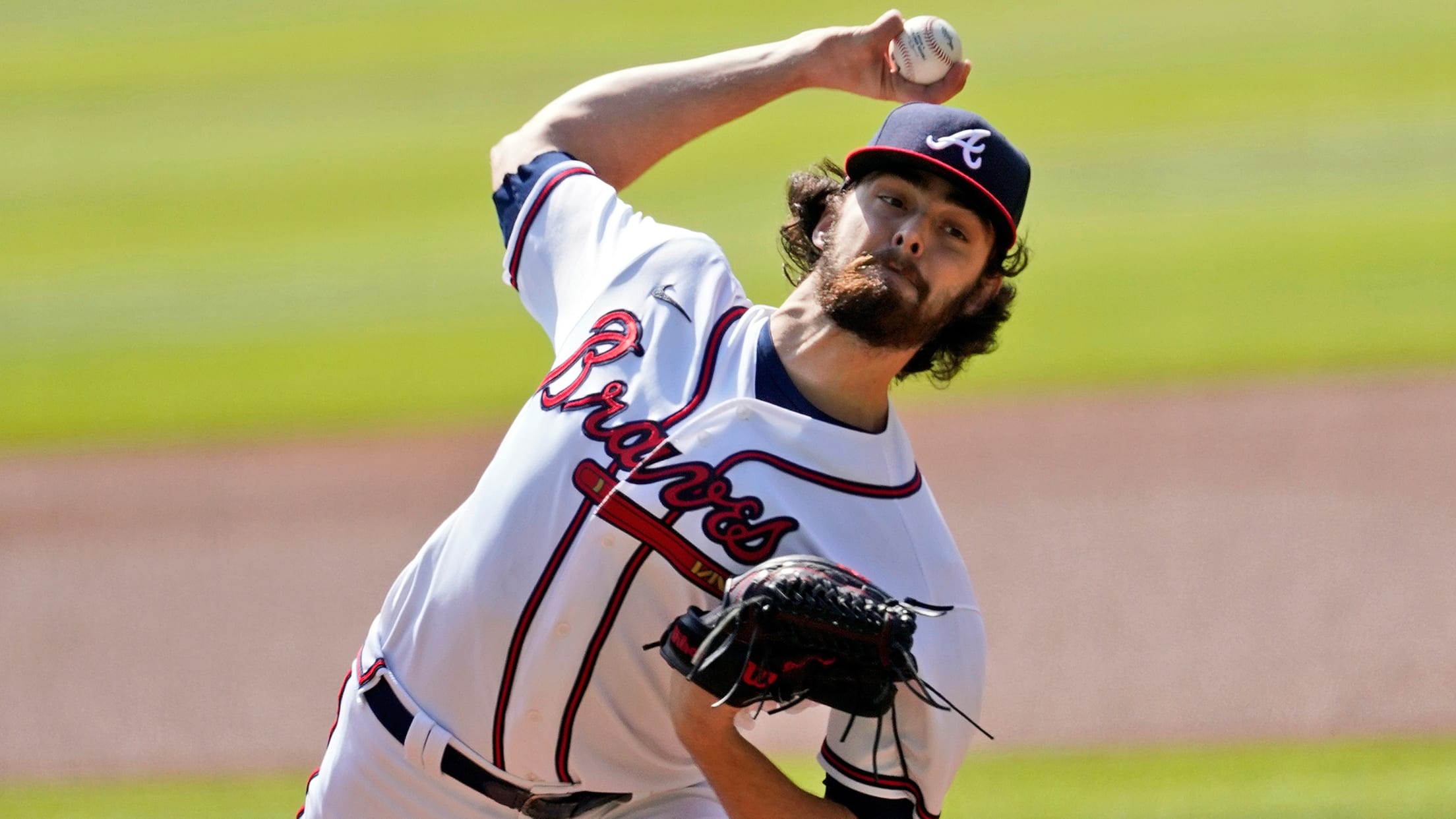 If Ian Anderson was nervous about making his postseason debut, it didn't show Thursday afternoon. Atlanta's third-ranked prospect, who had just six big league appearances under his belt, allowed just two hits and two walks and struck out nine batters over six frames as the Braves blanked the Reds, 5-0,
In spot duty, Wilson leads Atlanta to playoffs
Fifth-ranked prospect tosses five scoreless to clinch division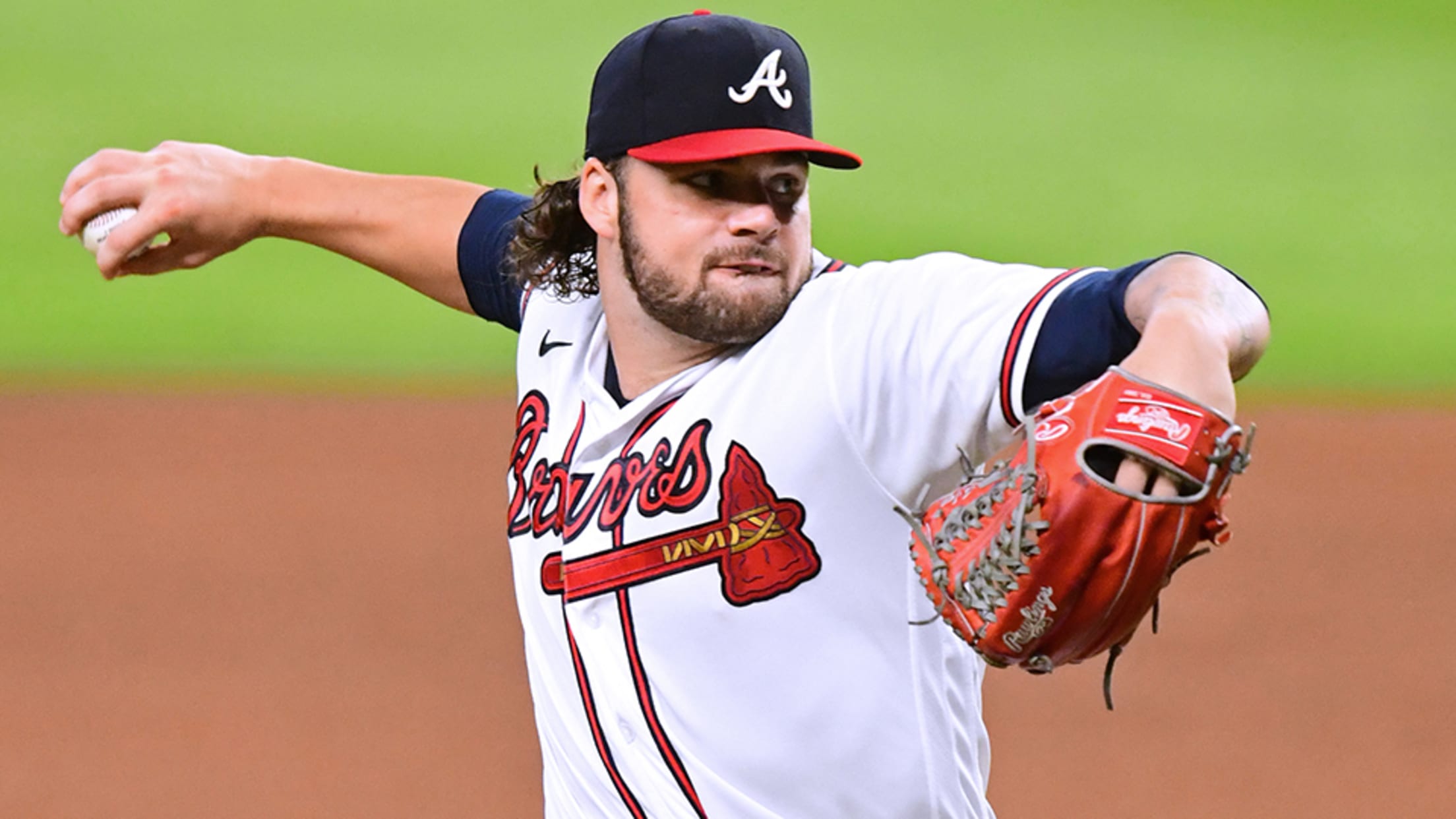 Pressed into starting duty by an injury-ravaged rotation, Bryse Wilson stepped up and pitched his team to the postseason. Atlanta's No. 5 prospect dealt five scoreless innings, striking out seven while allowing just three hits and one walk as the Braves clinched their third straight National League East title with
Braves' Anderson deals best performance yet
No. 38 overall prospect first on team to go seven innings in '20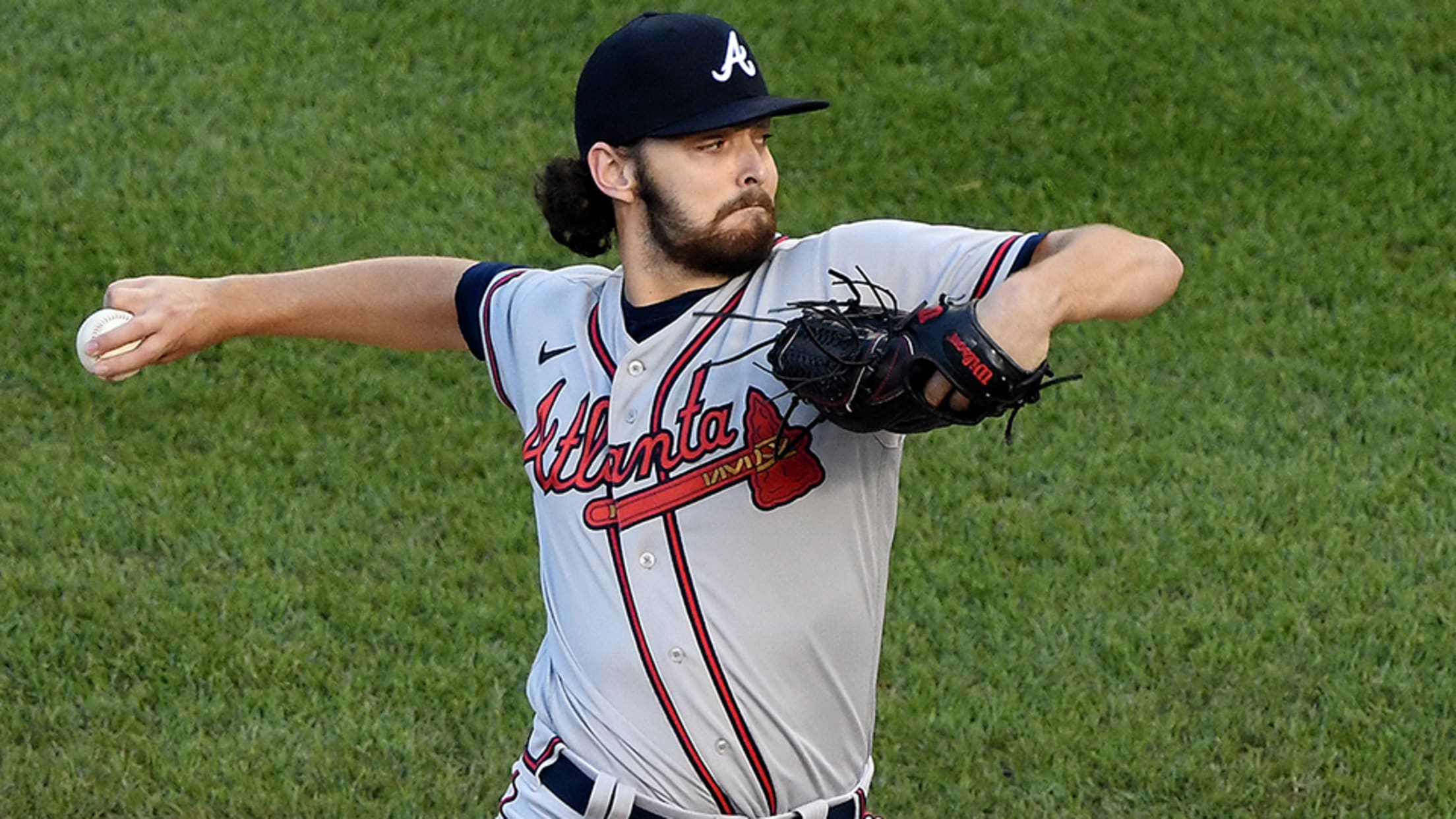 The Braves had gone the entirety of the shortened 2020 season without a starting pitcher making it through seven innings. Ian Anderson changed that on Saturday in Washington. MLB Pipeline's No. 38 overall prospect dealt seven scoreless frames to pilot Atlanta to a 2-1 victory over the Nationals in just
Adams pulled off rare double duty with Braves
Former Atlanta farmhand played in Minors, Majors on same day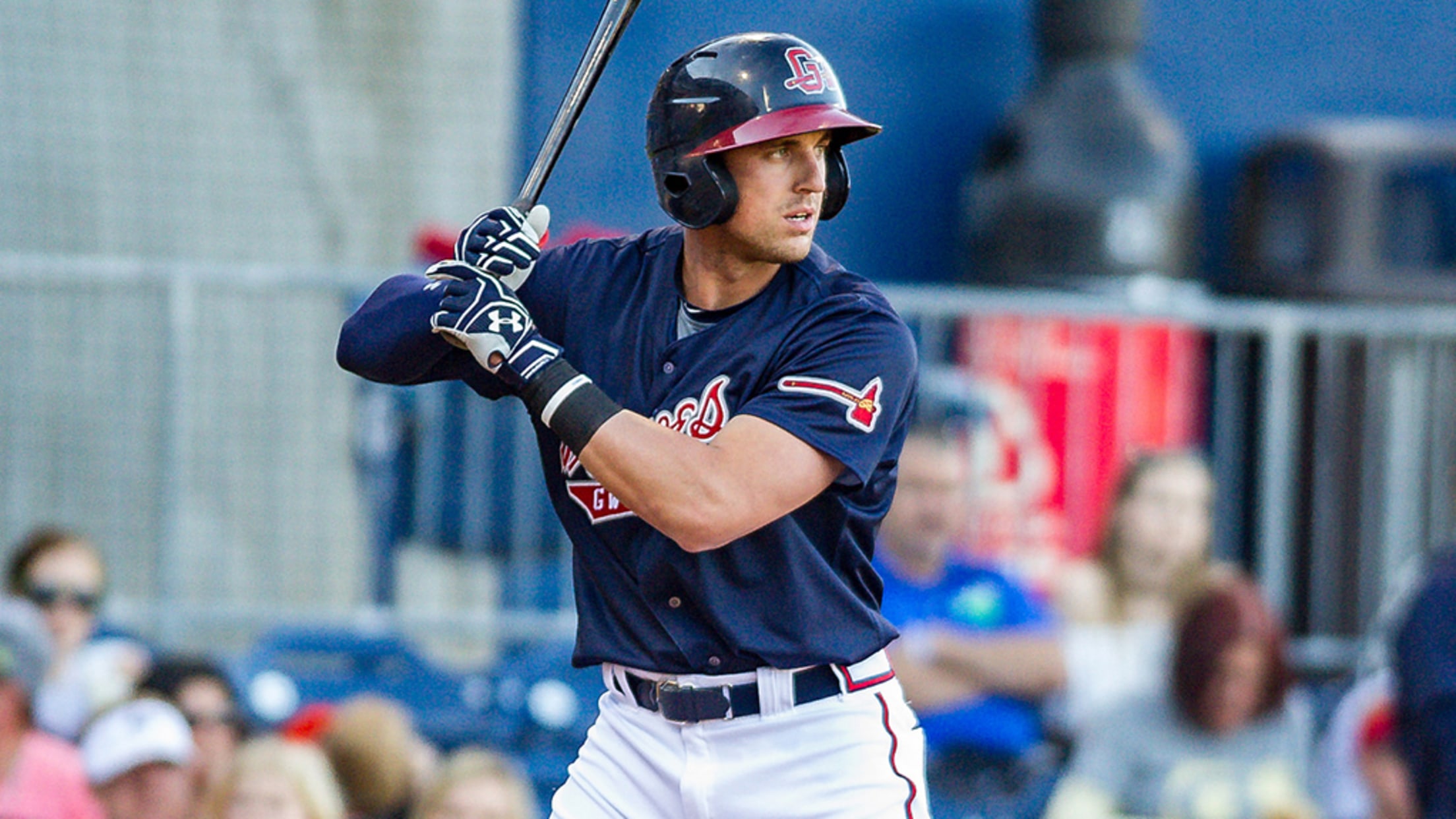 It's been a strange year in baseball. A season traditionally viewed as a marathon became a 60-game sprint. Previously unfamiliar terms like player pools, alternate training sites and taxi squads have become daily nomenclature. With each passing day, the game's future stars make their big league debuts inside ballparks filled
Anderson dazzles in big league debut for Braves
Club's third-ranked prospect gives up one hit, run over six innings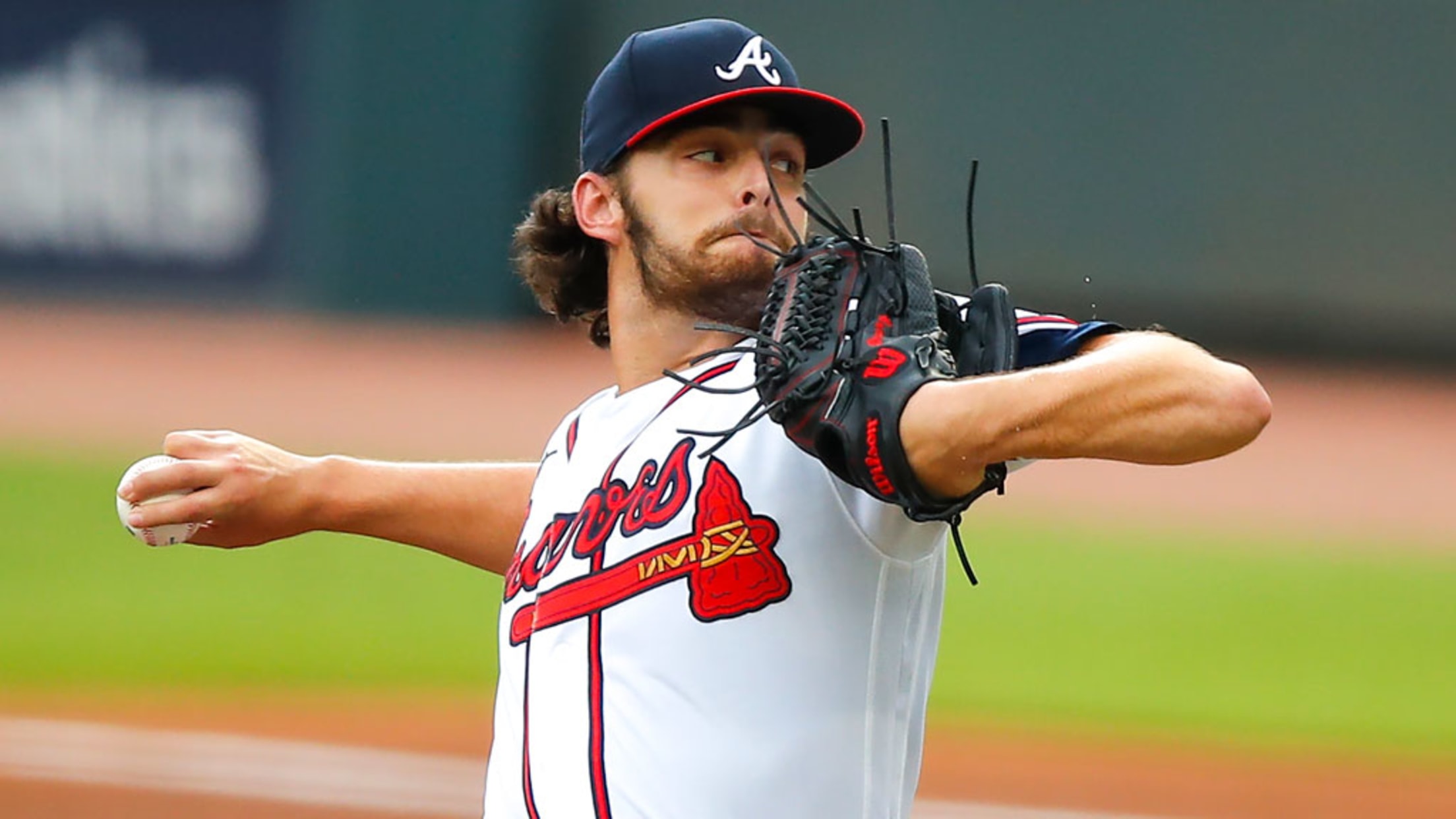 Ian Anderson had to wait an extra day before making his first start in the Major Leagues. It apparently didn't do him any harm. Atlanta's third-ranked prospect allowed just one hit -- a home run by Luke Voit -- en route to the Braves' 5-1 win over the Yankees in