Prospect Q&A: Orioles infielder Henderson
No. 5 overall prospect on approach, Baltimore's loaded system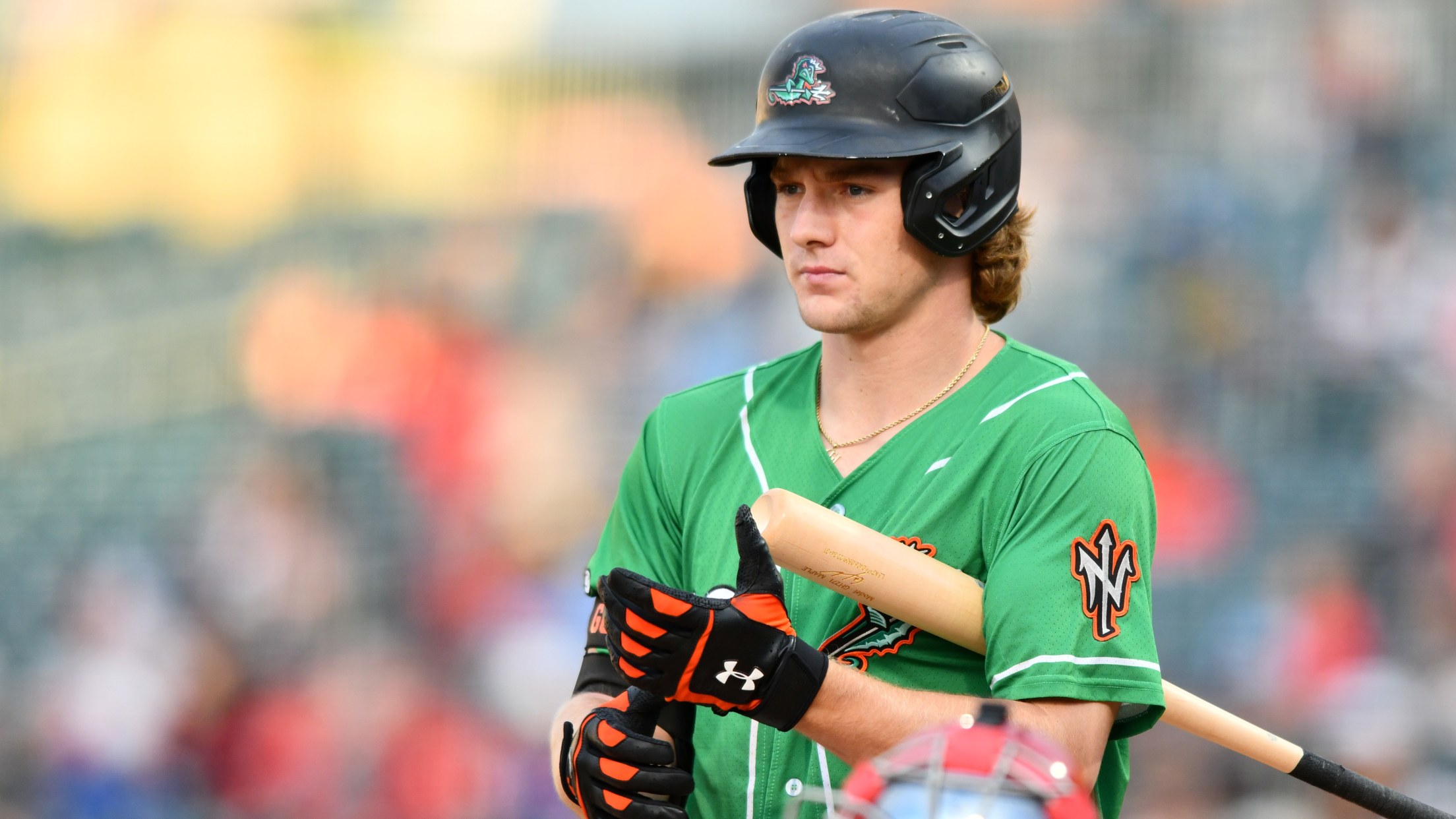 Even as the Orioles graduate some of the game's best prospects to the Majors, players like Gunnar Henderson still provide star power in a stacked farm system. At just 21 years old, Henderson has climbed to No. 5 in MLB Pipeline's overall prospect rankings and forced a quick promotion to
Aberdeen arms combine to toss no-hitter
Van Loon, Lloyd, Moore team up to shut down Jersey Shore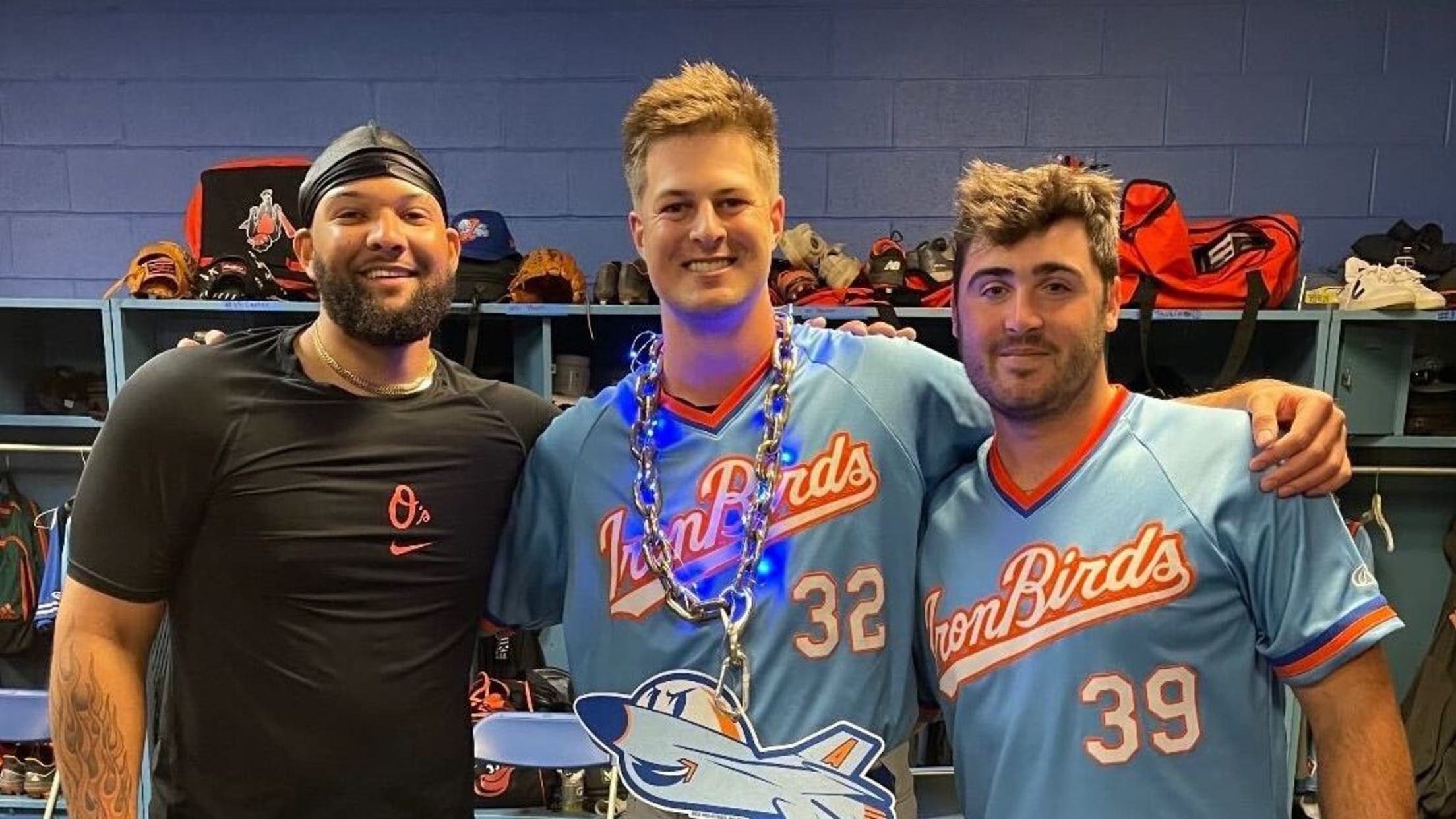 High-A Aberdeen had already clinched the South Atlantic League North Division first-half title, but that didn't stop them from pressing down the gas and making some more history. Three IronBirds pitchers -- Peter Van Loon, Daniel Lloyd and Xavier Moore -- combined to toss a no-hitter in the Orioles affiliate's
Nationwide Road to The Show™ Ambassador Spotlight: Grayson Rodriguez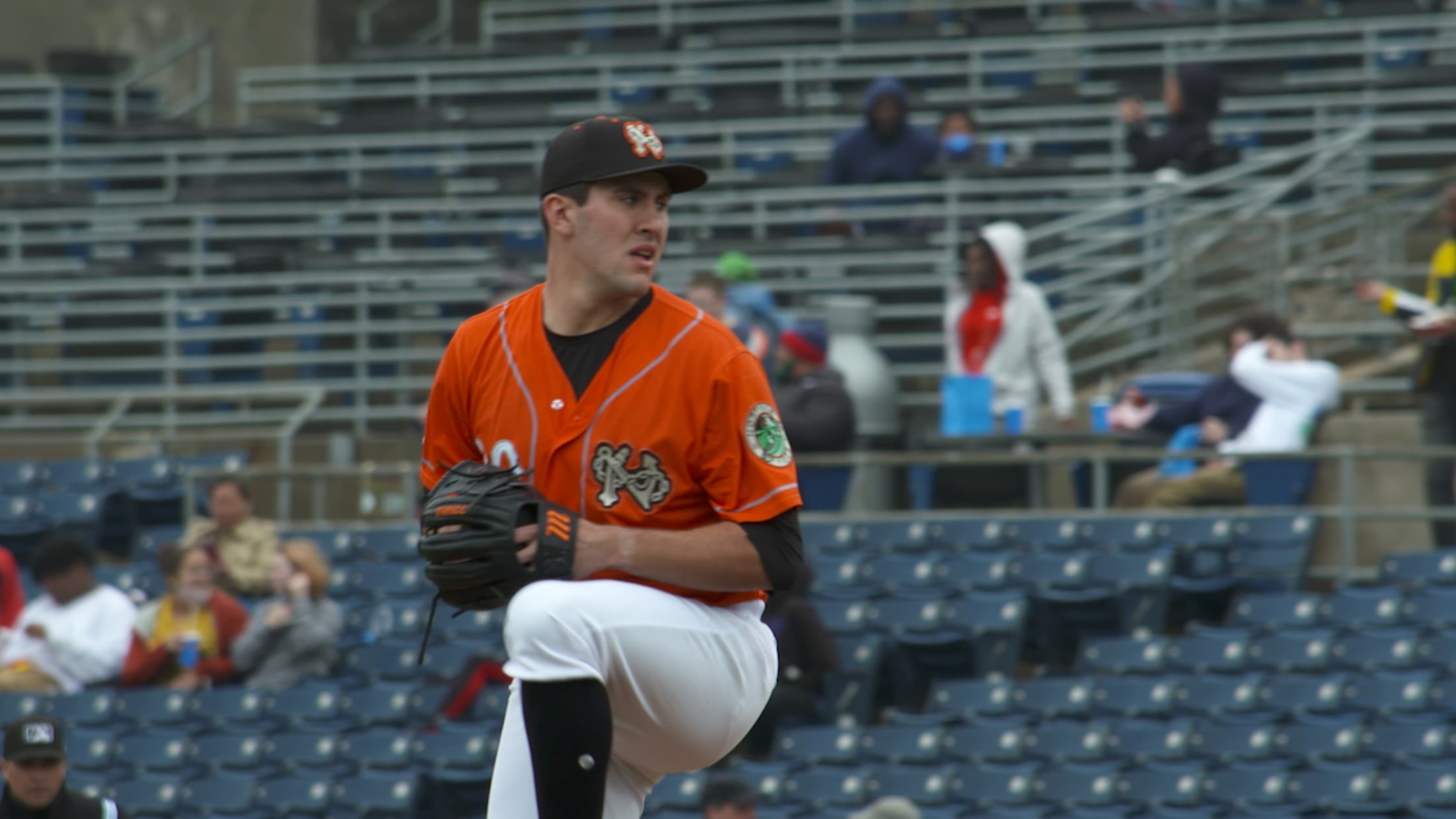 The Nationwide Road to the Show™ Ambassadors series, which provides fans an exclusive, behind-the-scenes look at five of the best prospects in Minor League Baseball. Here's a look at Orioles prospect Grayson Rodriguez. For more stories about players on The Road to The Show, click here. Grayson Rodriguez often recounts
Stowers, Gorski, Nootbaar tally trifecta of trifectas
Tides, Redbirds, Grasshoppers outfielders all belt way to milestone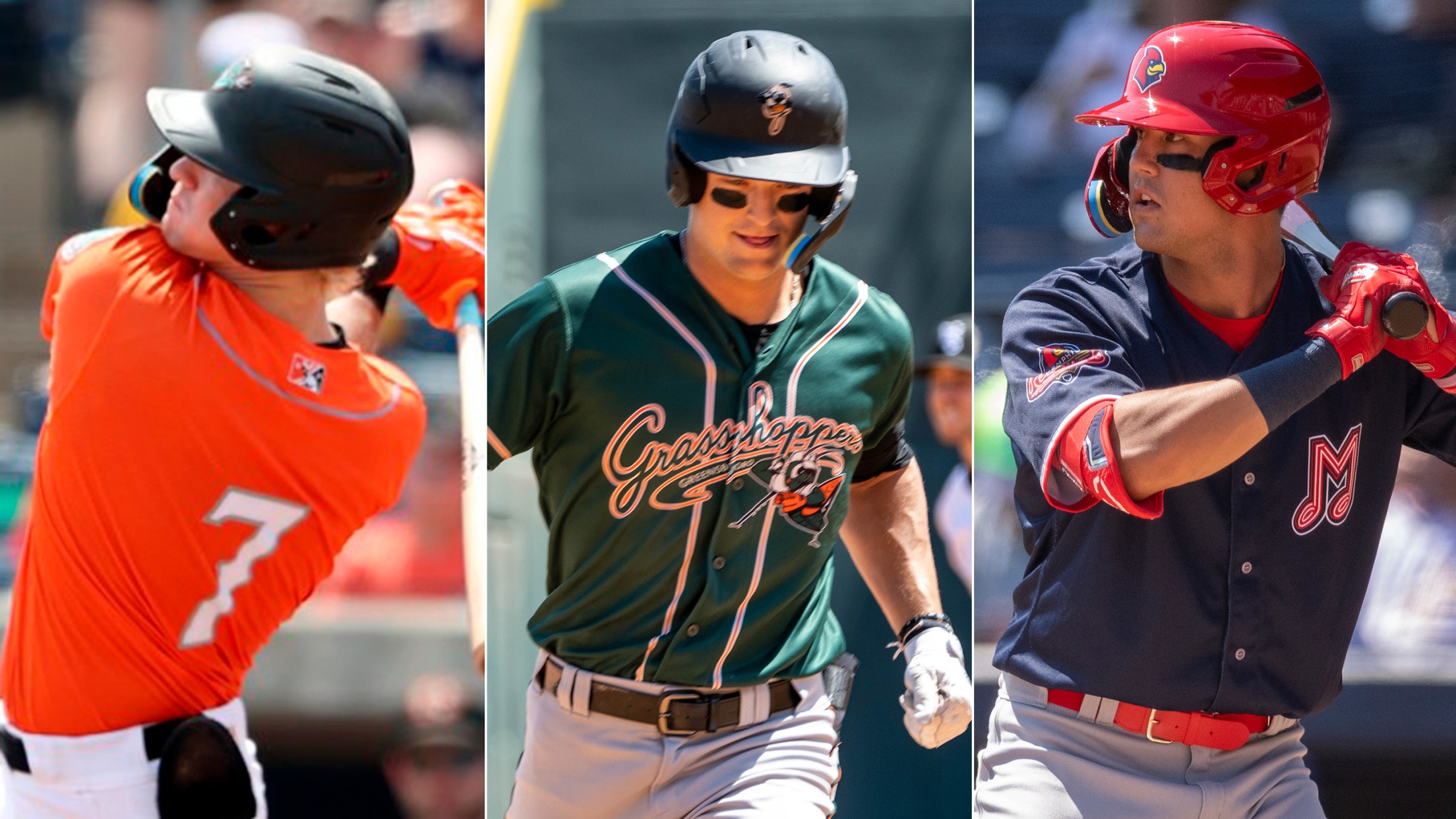 With hockey playoffs in full swing, it's only appropriate baseball put together its own version of a hat trick. Or more appropriately, a hat trick of a hat trick. Kyle Stowers, Matt Gorski and Lars Nootbaar all homered three times Sunday, turning their respective contests into their own personal home
The Road to The Show™: Meet the Ambassadors
Follow Rodriguez, Volpe, Leiter, Davis and Walker during 2022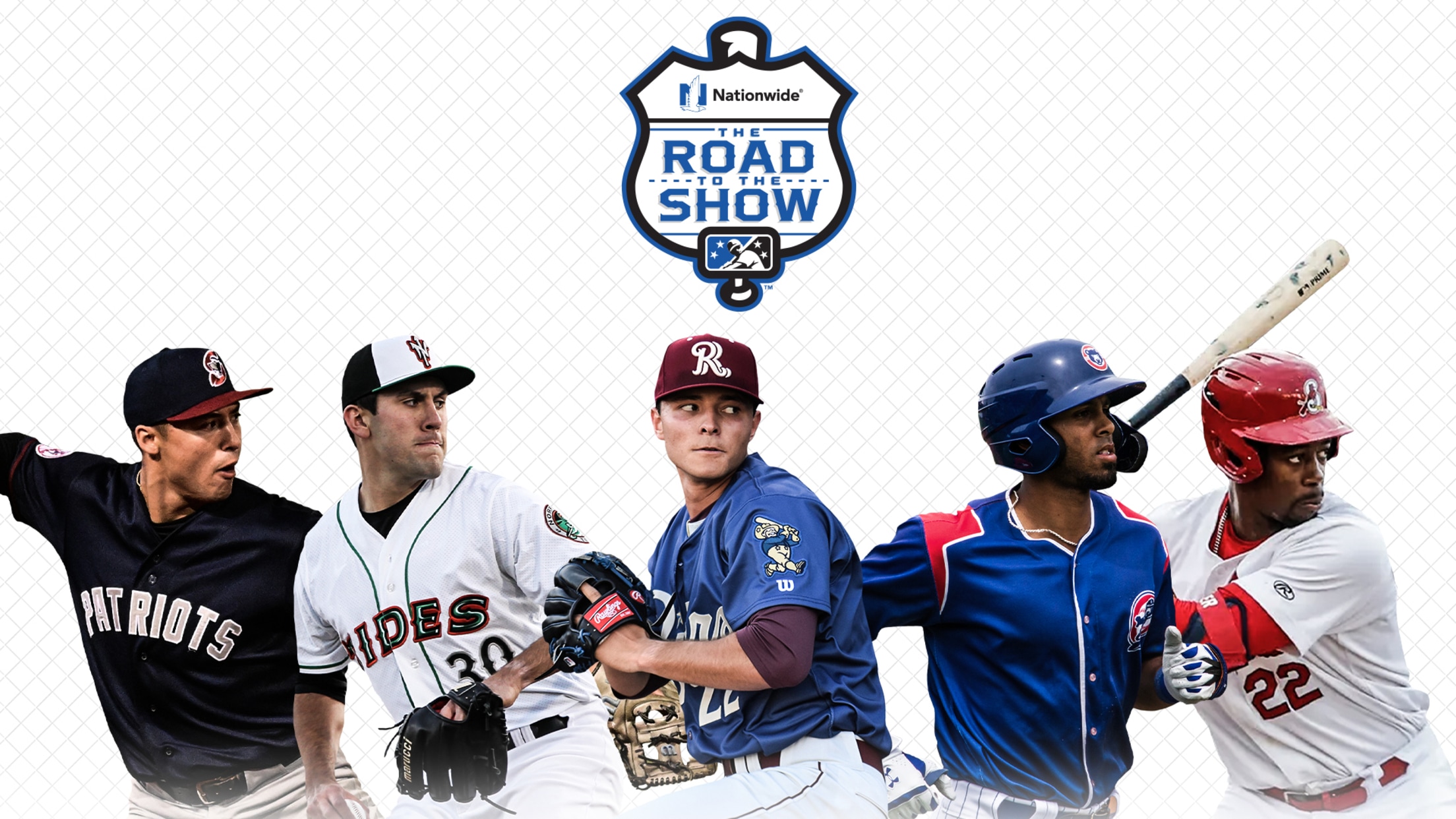 The Nationwide Road to the Show™ Ambassadors series, which provides fans an exclusive, behind-the-scenes look at five of the best prospects in Minor League Baseball, returns for a second season in 2022. Orioles hurler Grayson Rodriguez, Yankees infielder Anthony Volpe, Rangers right-hander Jack Leiter, Cubs outfielder Brennen Davis and Cardinals
Scouting report: Orioles outfielder Cowser
No. 76 overall prospect can stand out in star-studded system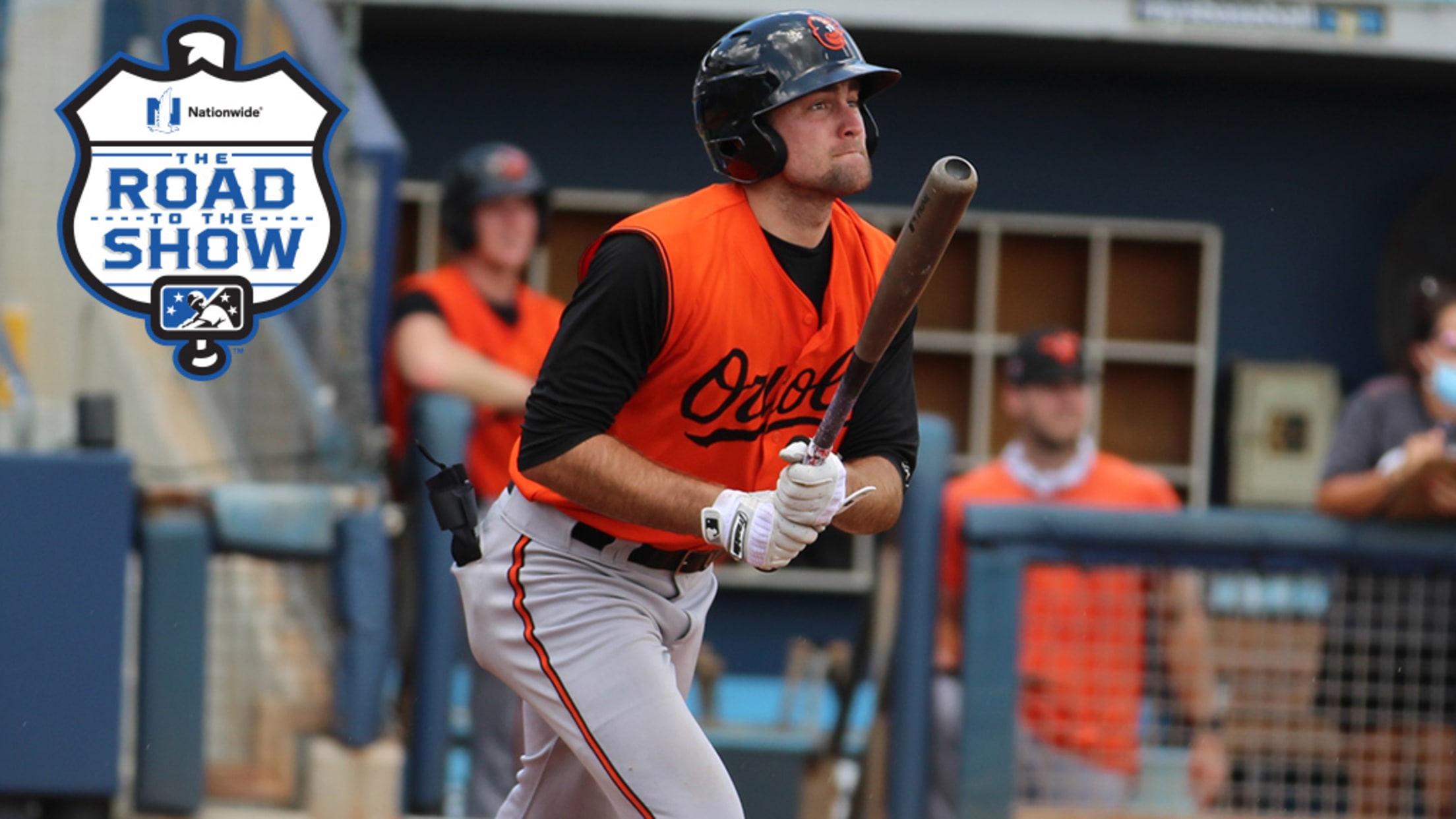 MiLB.com's Scouting Report series spotlights players who are just starting their professional careers, focusing on what the experts are projecting for these young phenoms. Here's a look at fifth-ranked Orioles prospect Colton Cowser. It didn't take long for Colton Cowser to show why he's considered among the most talented prospects
Rutschman, Rodriguez soaring toward Baltimore
Orioles get much-needed production from system's biggest names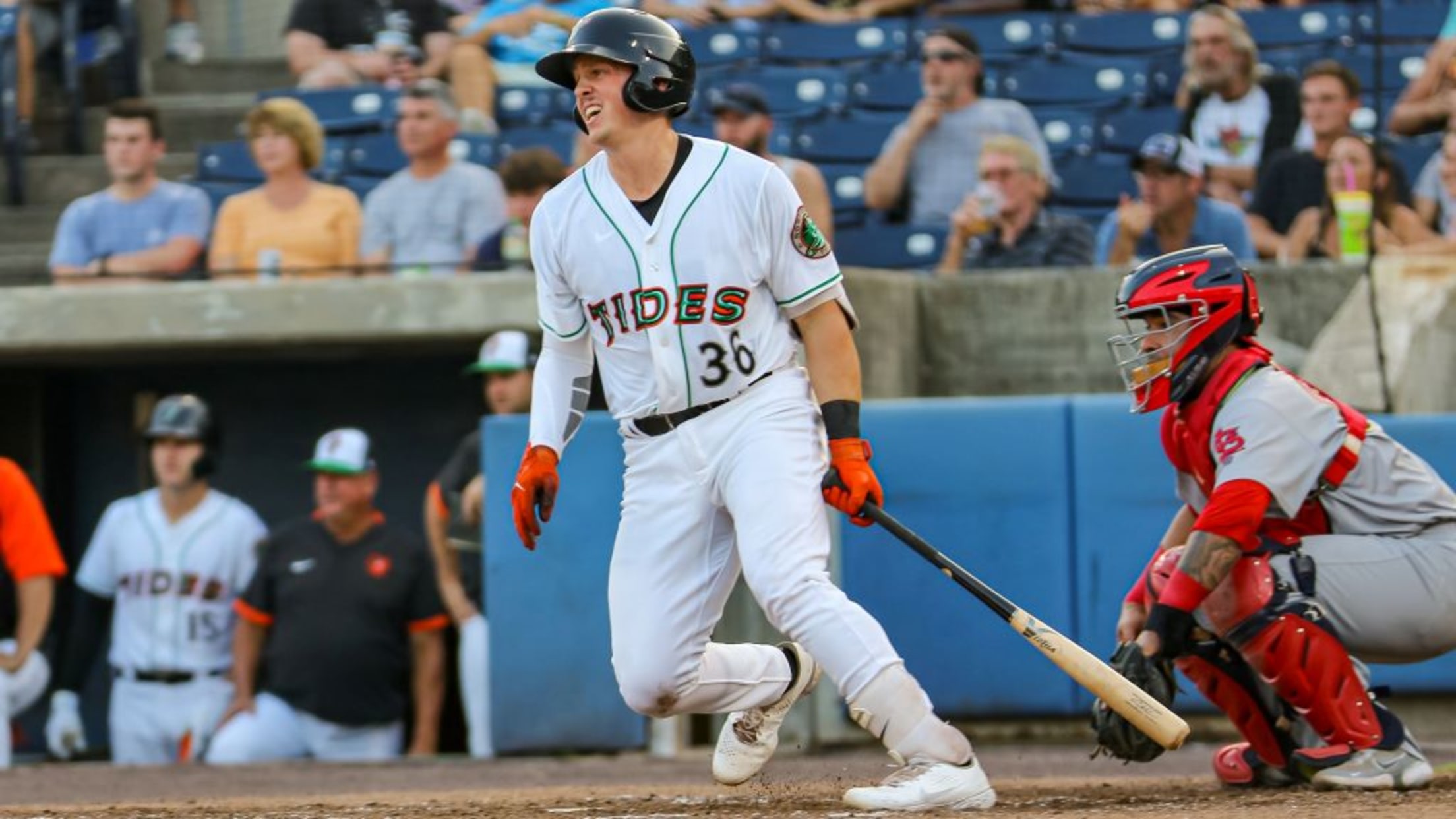 Each offseason, MiLB.com goes position by position across each system and honors the players -- regardless of age or prospect status -- who had the best seasons in their system. Click here to locate your favorite club. There are some years that clearly confirm a player development staff's ability to
Scouting report: Orioles' Jordan Westburg
Powerful infielder can play important role in club's rebuild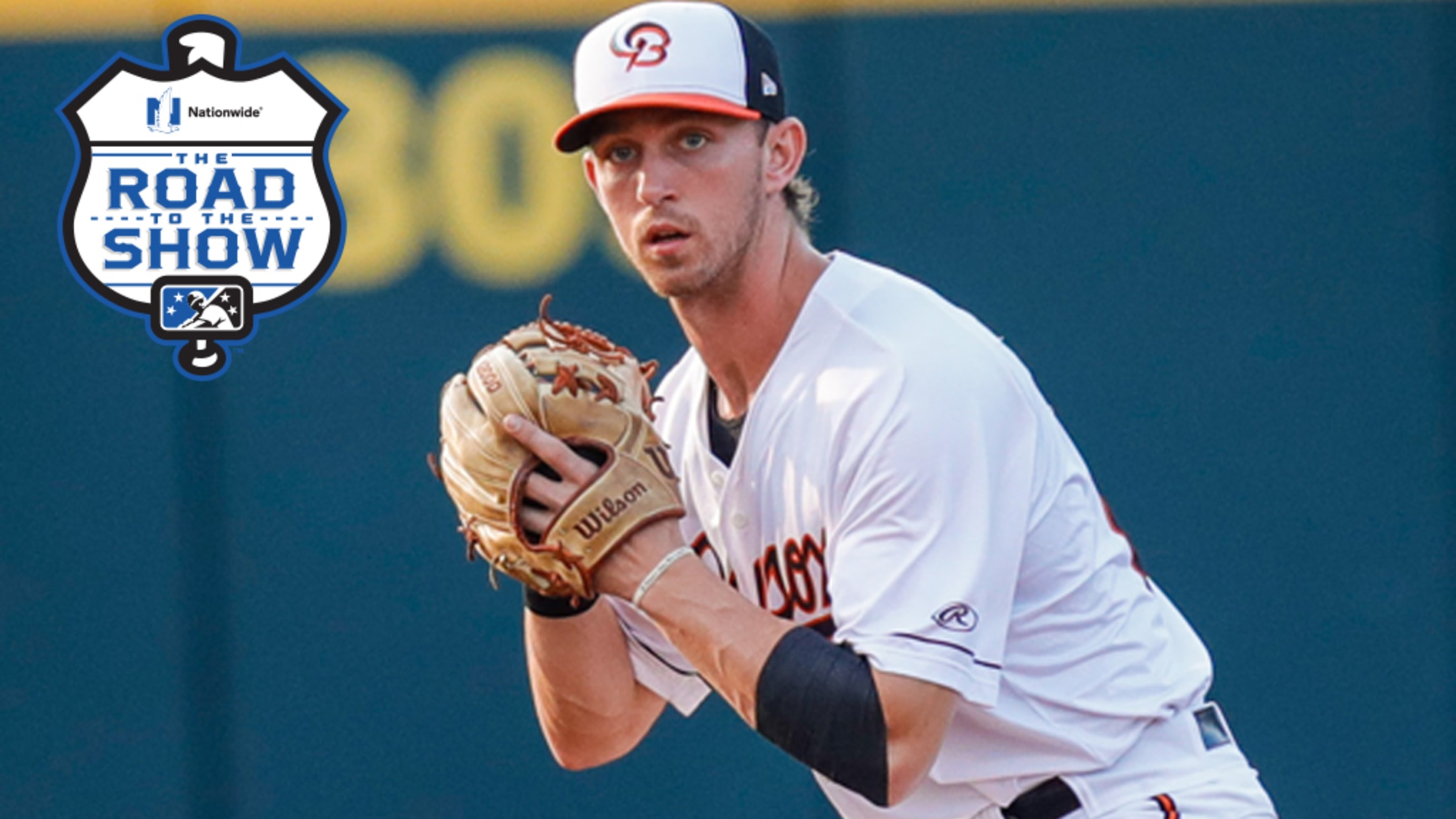 MiLB.com's Scouting Report series spotlights players who are just starting their professional careers, focusing on what the experts are projecting for these young phenoms. Here's a look at sixth-ranked Orioles prospect Jordan Westburg. For more player journeys on The Road to The Show, click here. The Orioles have built much
Baltimore's Rutschman, Rodriguez take flight
Orioles, Royals, Marlins soar in updated prospect rankings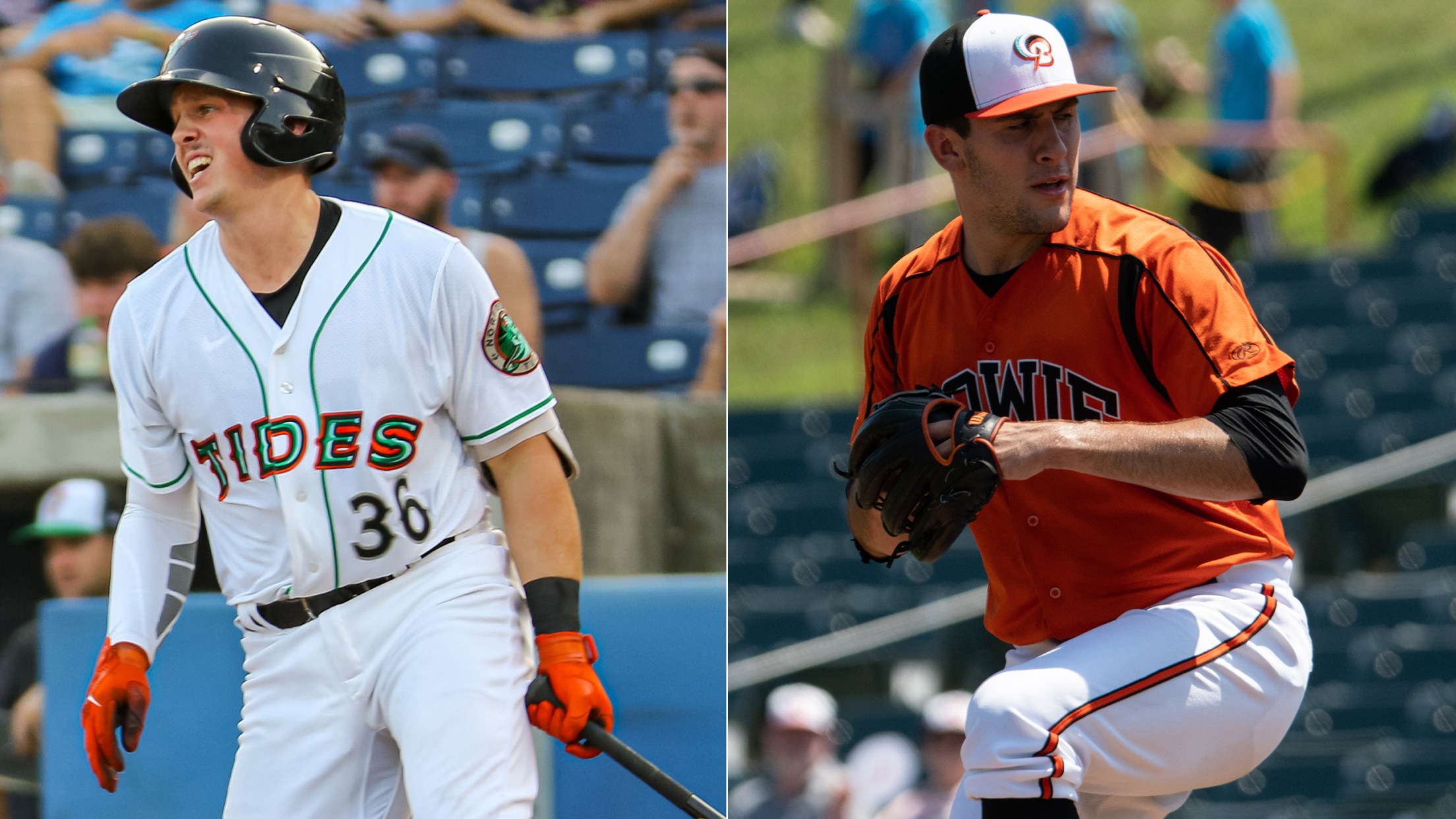 Birds of a feather apparently do flock together, at least in MLB Pipeline's Top 100 midseason rankings. Led by top overall prospect Adley Rutschman and No. 8 Grayson Rodriguez, the Orioles can claim ownership of the top position and top pitching prospects in the sport. It's only the second time
The Show Before the Show: Episode 301
Henderson shares spring camp stories, thoughts on O's future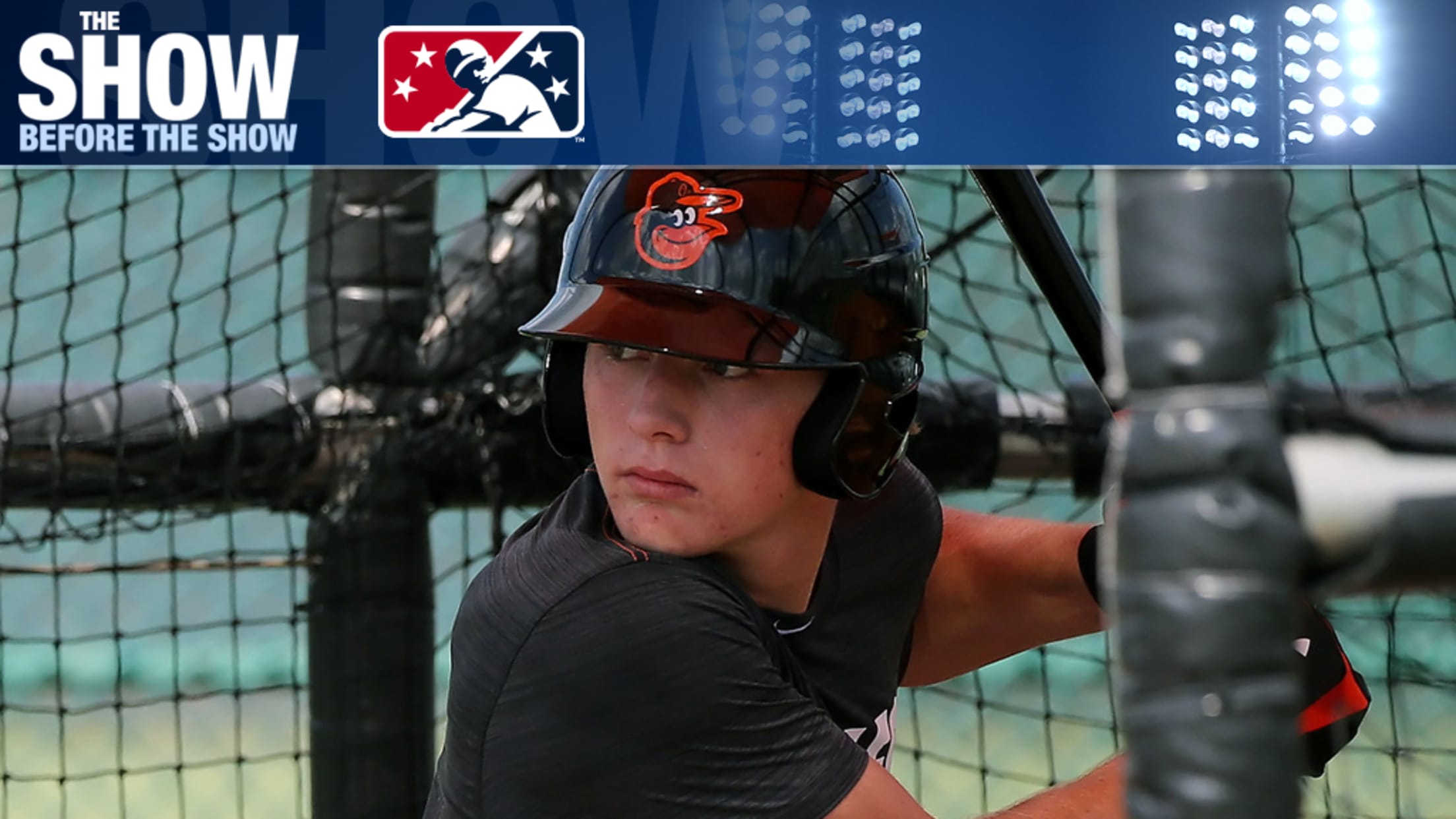 Check out the latest episode of The Show Before the Show, MiLB.com's official podcast. A segment rundown is listed below, in case you want to skip to a particular section. Like the podcast? Subscribe, rate and review "Minor League Baseball podcast" on iTunes. The podcast is also available via Spotify,
The Road to The Show™: Ryan Mountcastle
Baltimore slugger the first of young core to contribute to rebuild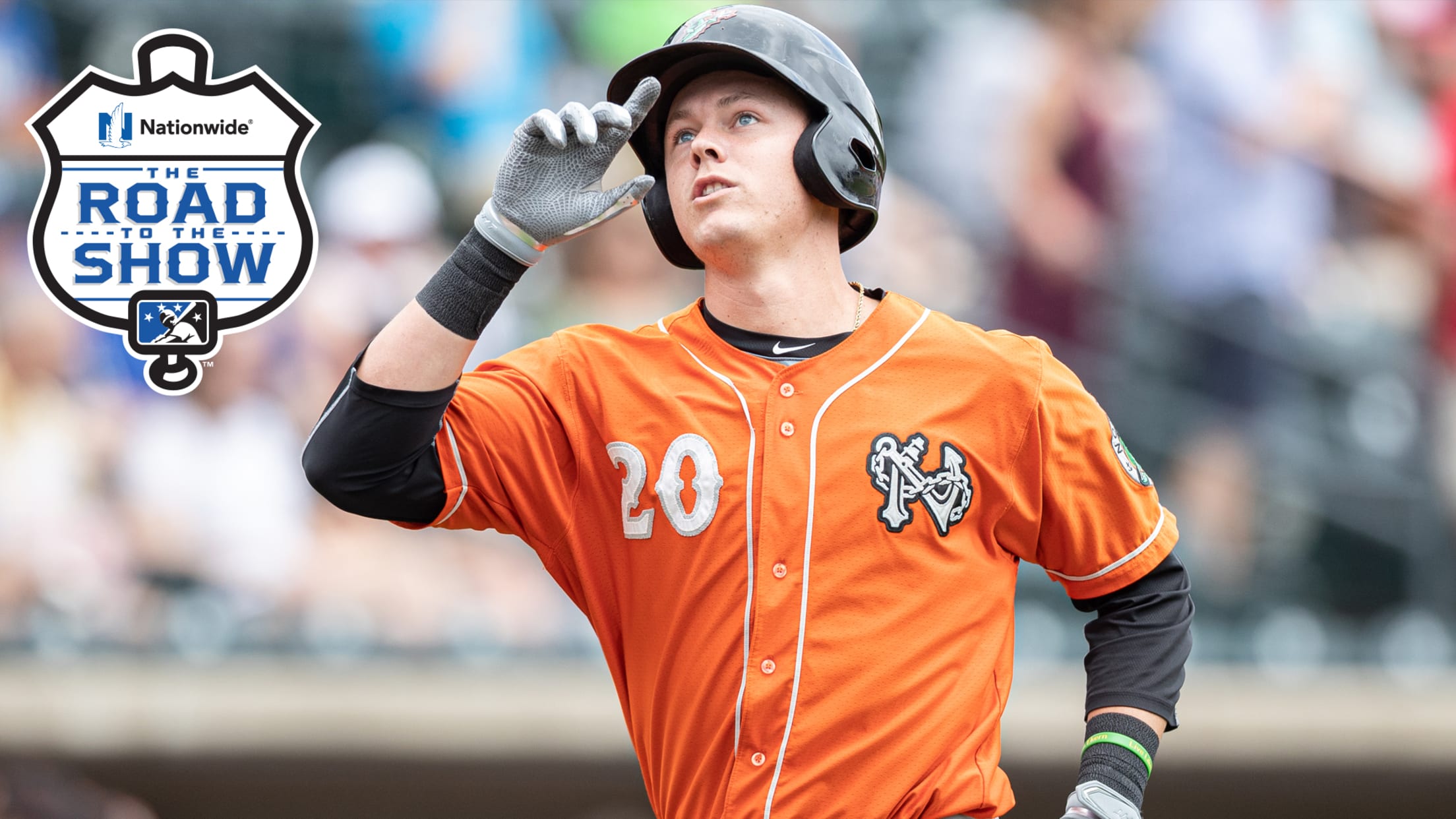 Each week, MiLB.com profiles an elite prospect by chronicling the steps he's taken to reach the brink of realizing his Major League dream. Here's a look at Baltimore Orioles prospect Ryan Mountcastle. For more player journeys on The Road to The Show, click here. With no Minor League season last
Roundup: Giants invite Luciano, Ramos to camp
Padres, Orioles also bringing Top-100 talents to Spring Training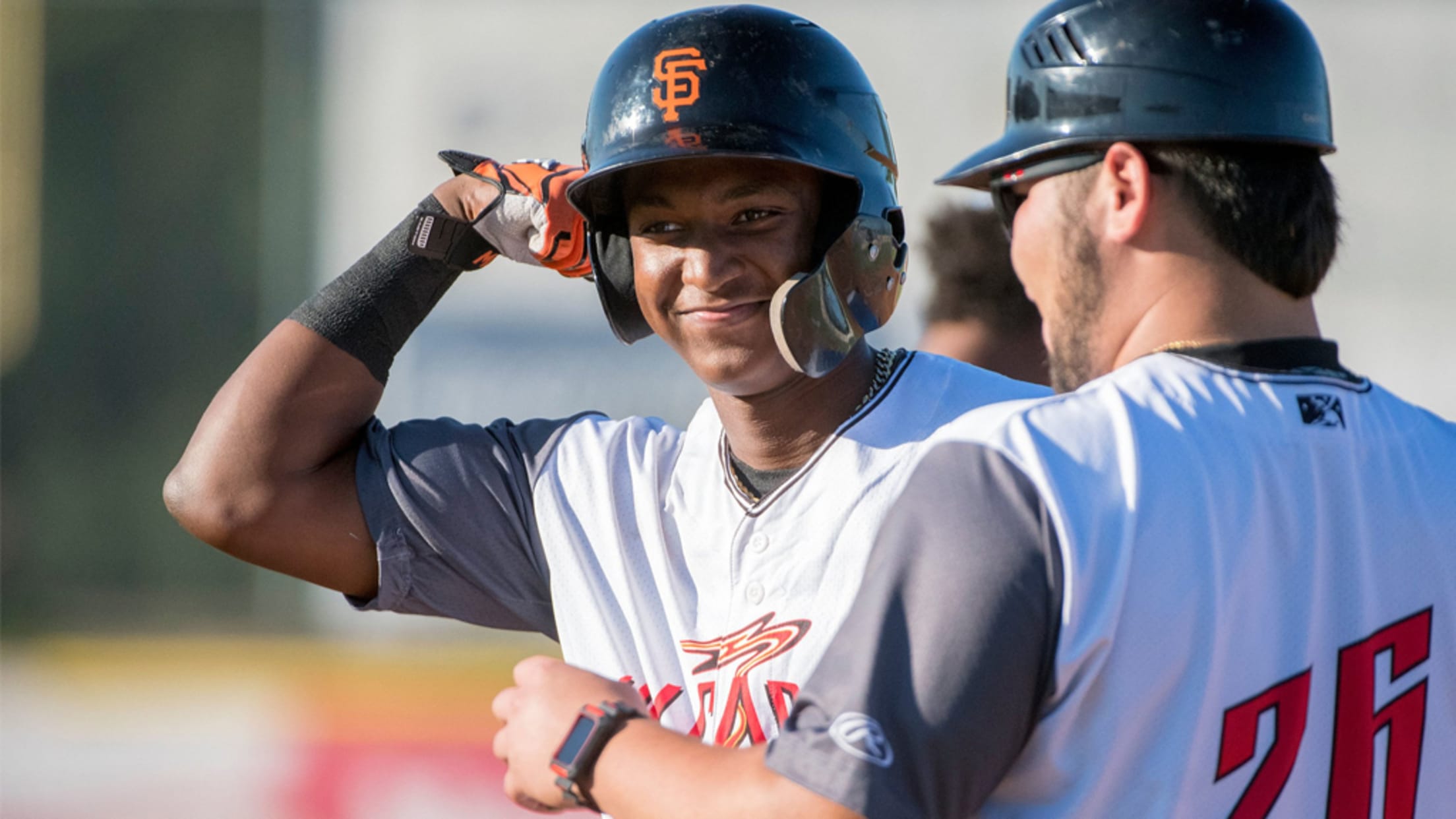 Joey Bart made his Major League debut during the shortened 2020 season. This spring, the Giants will take a closer look at their three other Top-100 prospects. No. 16 overall prospect Marco Luciano, No. 82 Heliot Ramos and No. 83 Hunter Bishop all received non-roster invitations to San Francisco's Major
Toolshed: Potential pitcher-catcher pairings
Previewing which batteries could feature together in 2021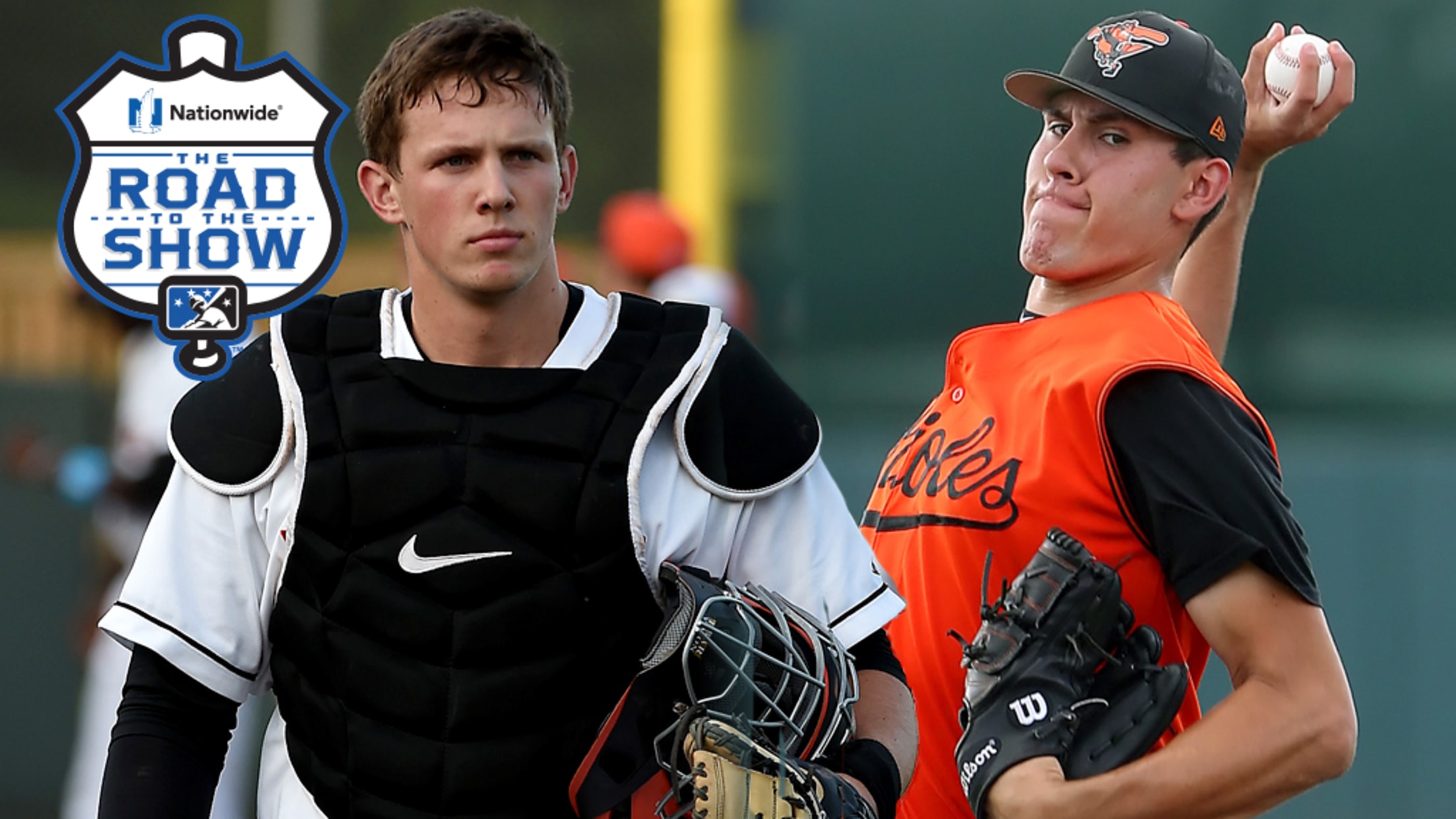 Pitchers and catchers. With feeling now. Pitchers and catchers. OK, one more time. Pitchers and catchers! Those words will be on the tips of baseball fans' tongues next week when hurlers and backstops report for their first Spring Training workouts in Arizona and Florida between Feb. 17-19. Several of the
Johnson's big personality lit up Minors ballparks
Baseball world mourns COVID-related loss of beloved manager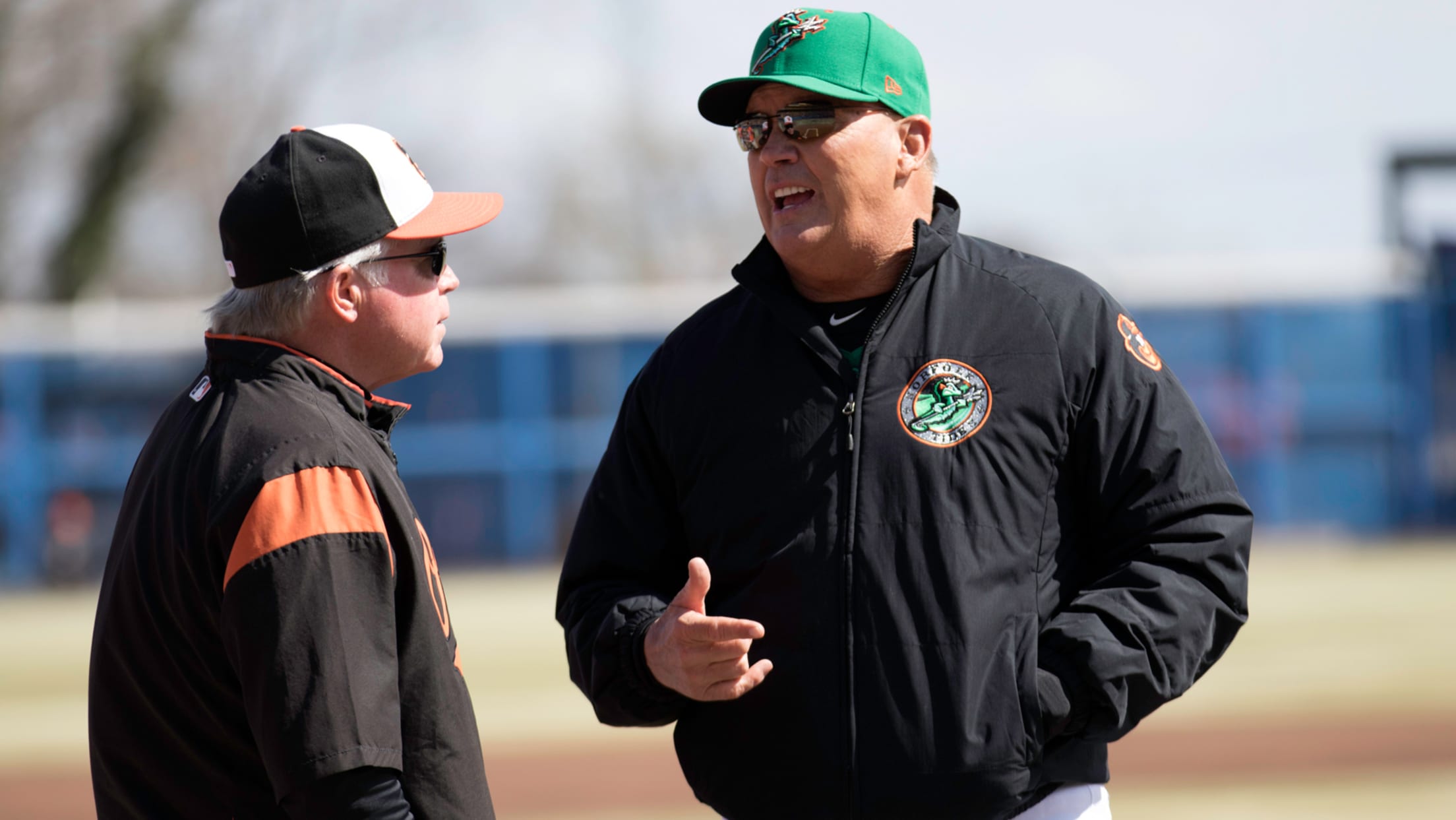 Over the bulk of the last three decades, Ron Johnson had such an overwhelming and sunny presence as a Minor League manager that he could practically change the weather. "He just lit up a room," said Heather McKeating, who was the Triple-A Norfolk Tides' director of community relations for the
Report: Orioles pick up Jones in deal for Cobb
Angels sending No. 7 prospect to Baltimore for starting pitcher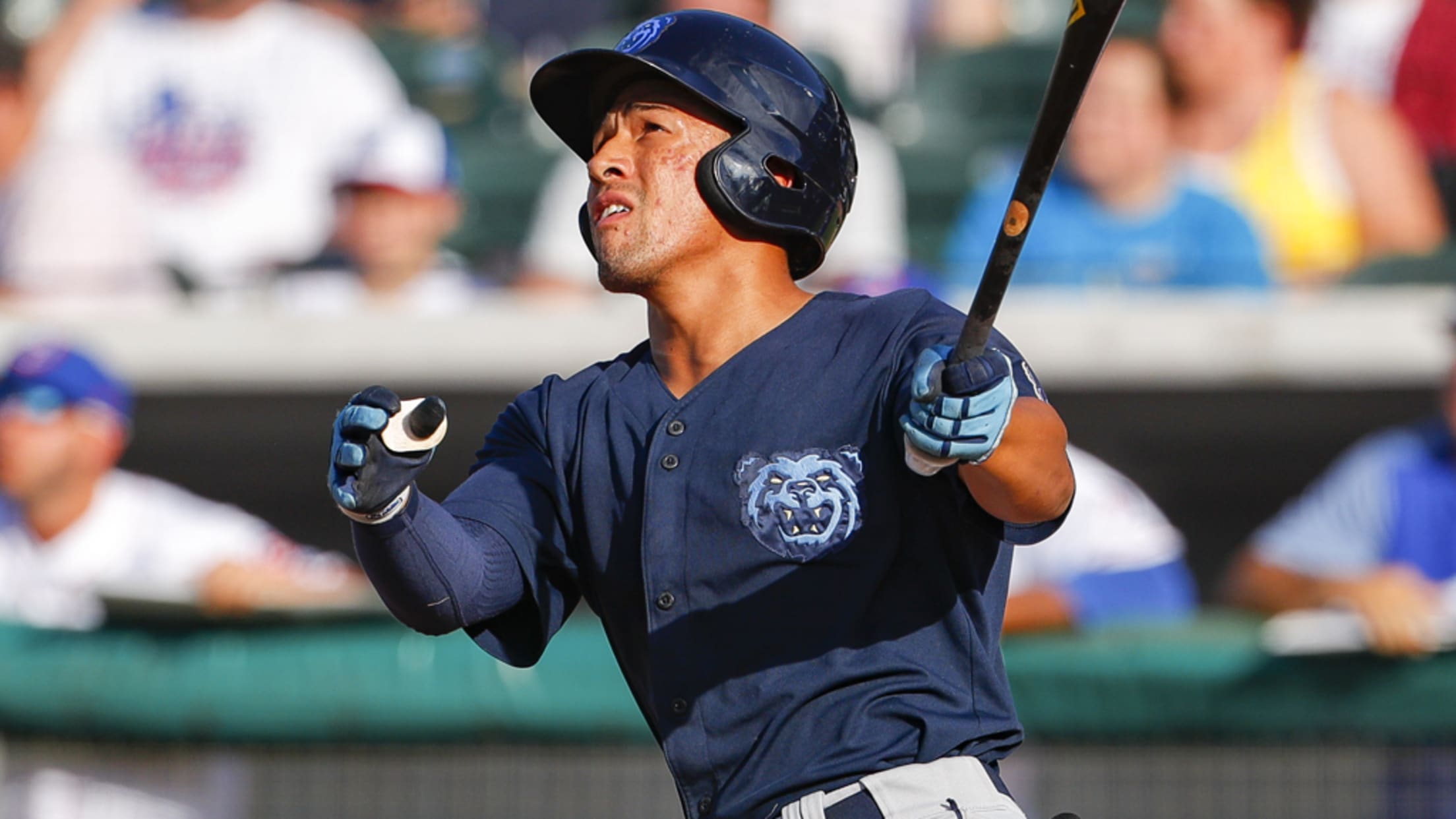 A former Top-100 prospect will be part of the Orioles' ongoing rebuild. No. 7 Angels prospect Jahmai Jones is headed to Baltimore as the return for right-hander Alex Cobb, according to a report by The Athletic's Fabian Ardaya and Ken Rosenthal. The O's are also expected to send money to
2021 Prospect Projections: AL East rookies
How Steamer600 views O's, Sox, Yanks, Rays, Jays rookies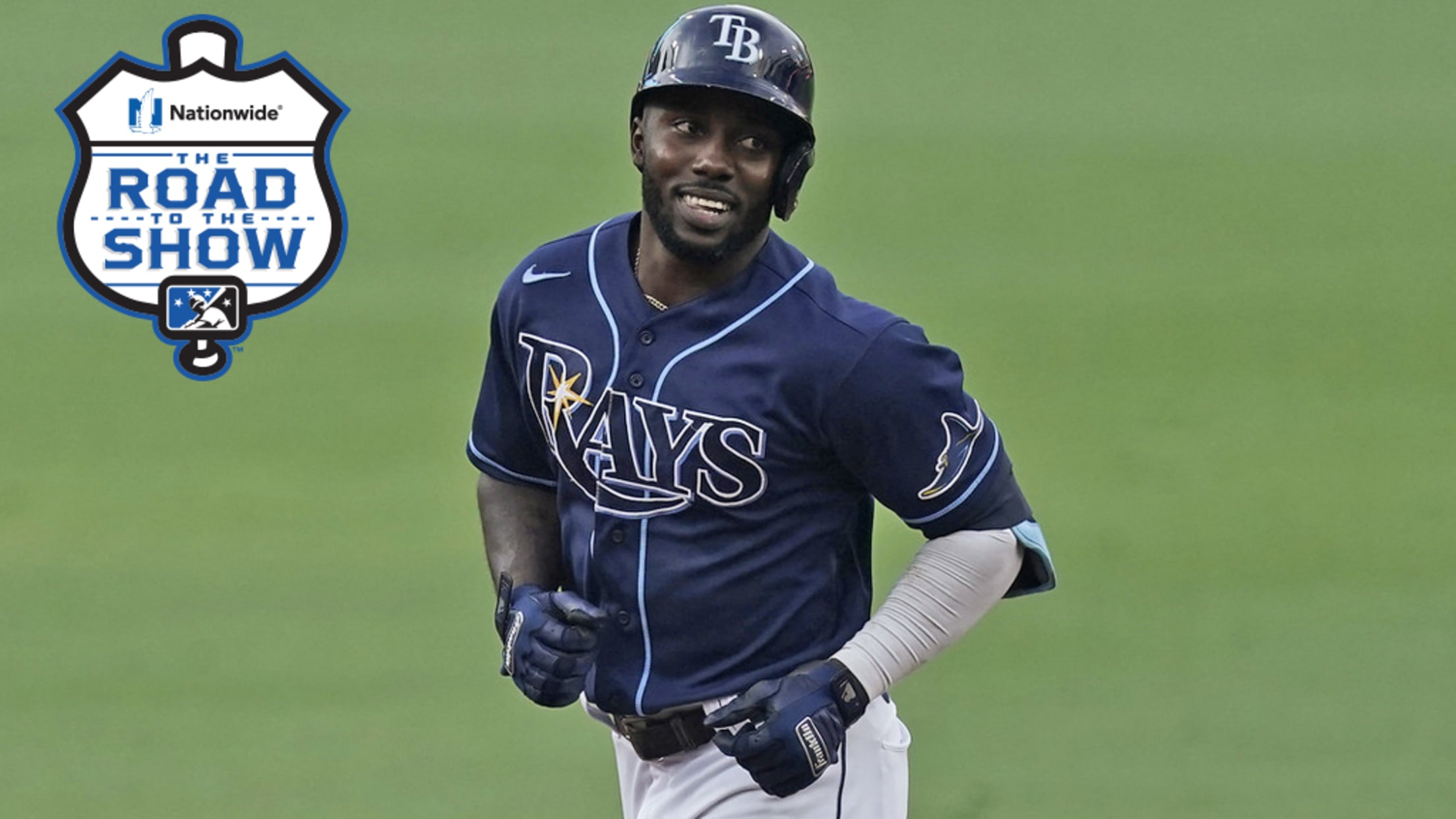 This is the first in a six-part Toolshed series that uses FanGraphs' Steamer600 projections to look at how prospects would fare over a full Major League season in 2021. The system bases its forecast on 600 plate appearances for position players, 450 plate appearances for catchers, 200 innings for starting
State of the System: Baltimore Orioles
Organization boasts Rutschman, robust crop of pitchers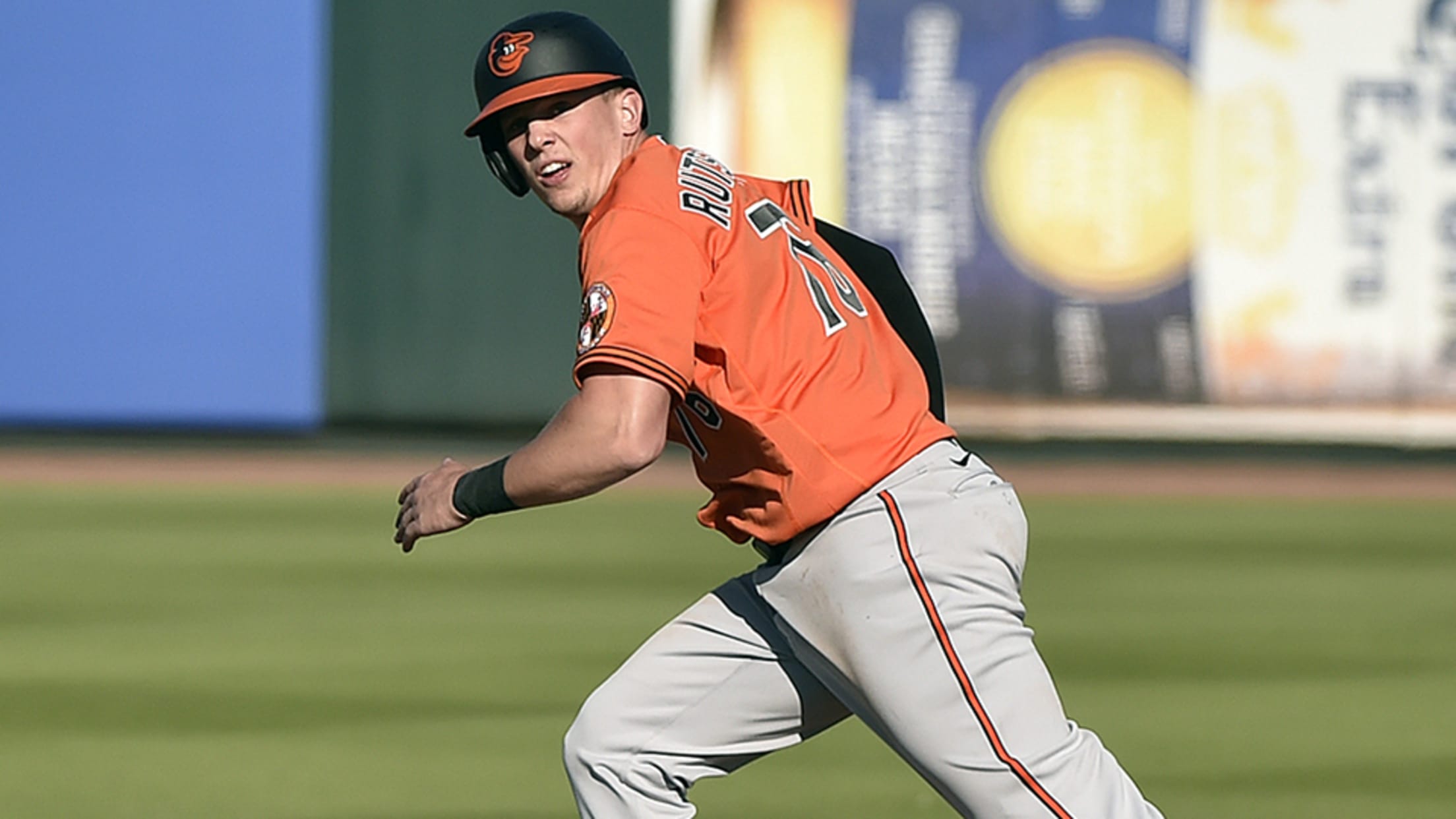 Starting in October and running through the end of the year, MiLB.com's new State of the System series evaluates the strengths and weaknesses of each Major League organization, highlights prospects who've made the biggest strides in 2020 and offers a peek at 2021. On the surface, the 2020 season was
The Road to The Show™: Grayson Rodriguez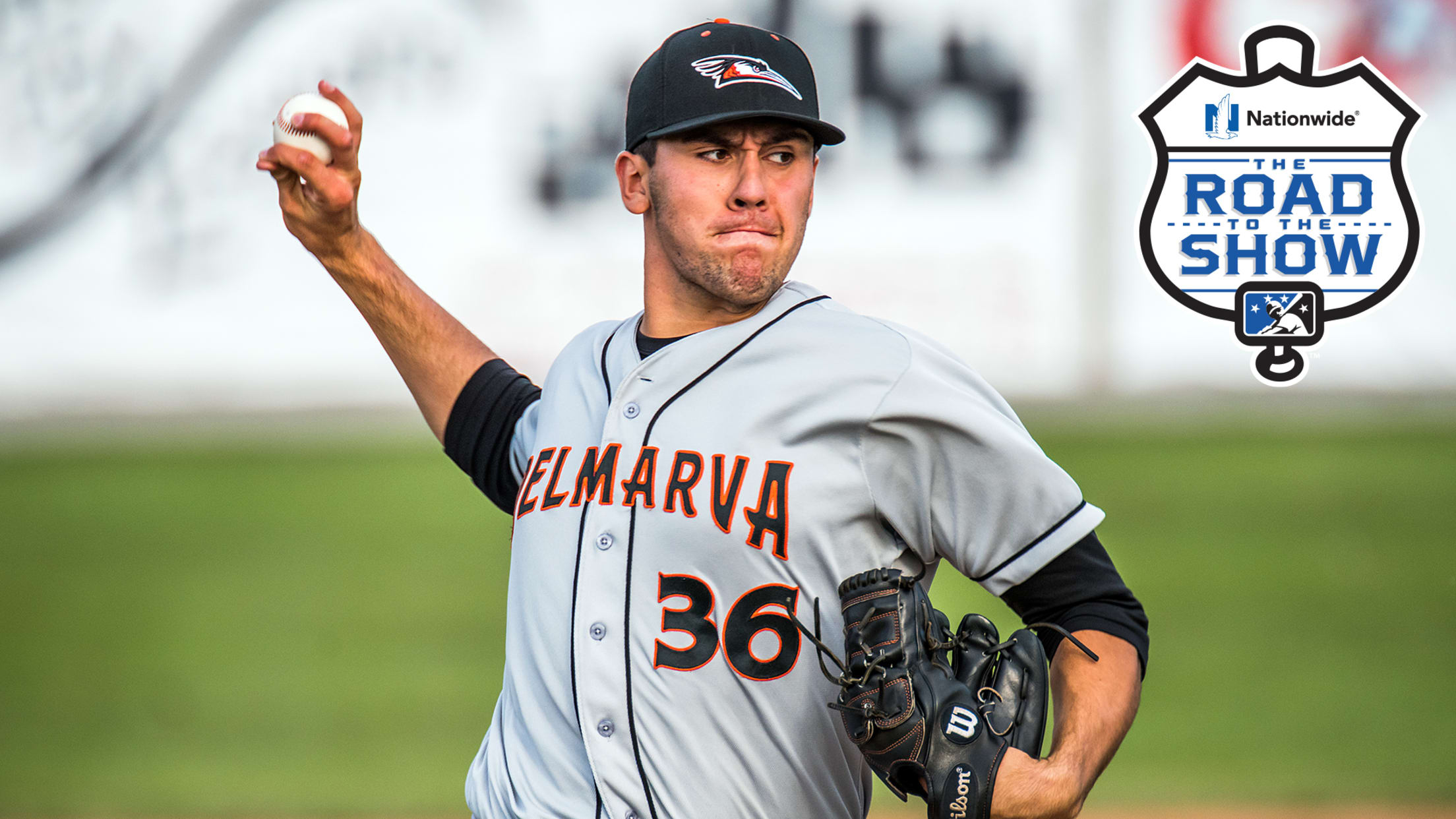 Each week, MiLB.com profiles an elite prospect by chronicling the steps he's taken to reach the brink of realizing his Major League dream. Here's a look at Baltimore Orioles right-hander Grayson Rodriguez. For more player journeys on The Road to The Show, click here.
Mountcastle keeps on raking for Orioles
No. 99 overall prospect delivers first four-hit game in big leagues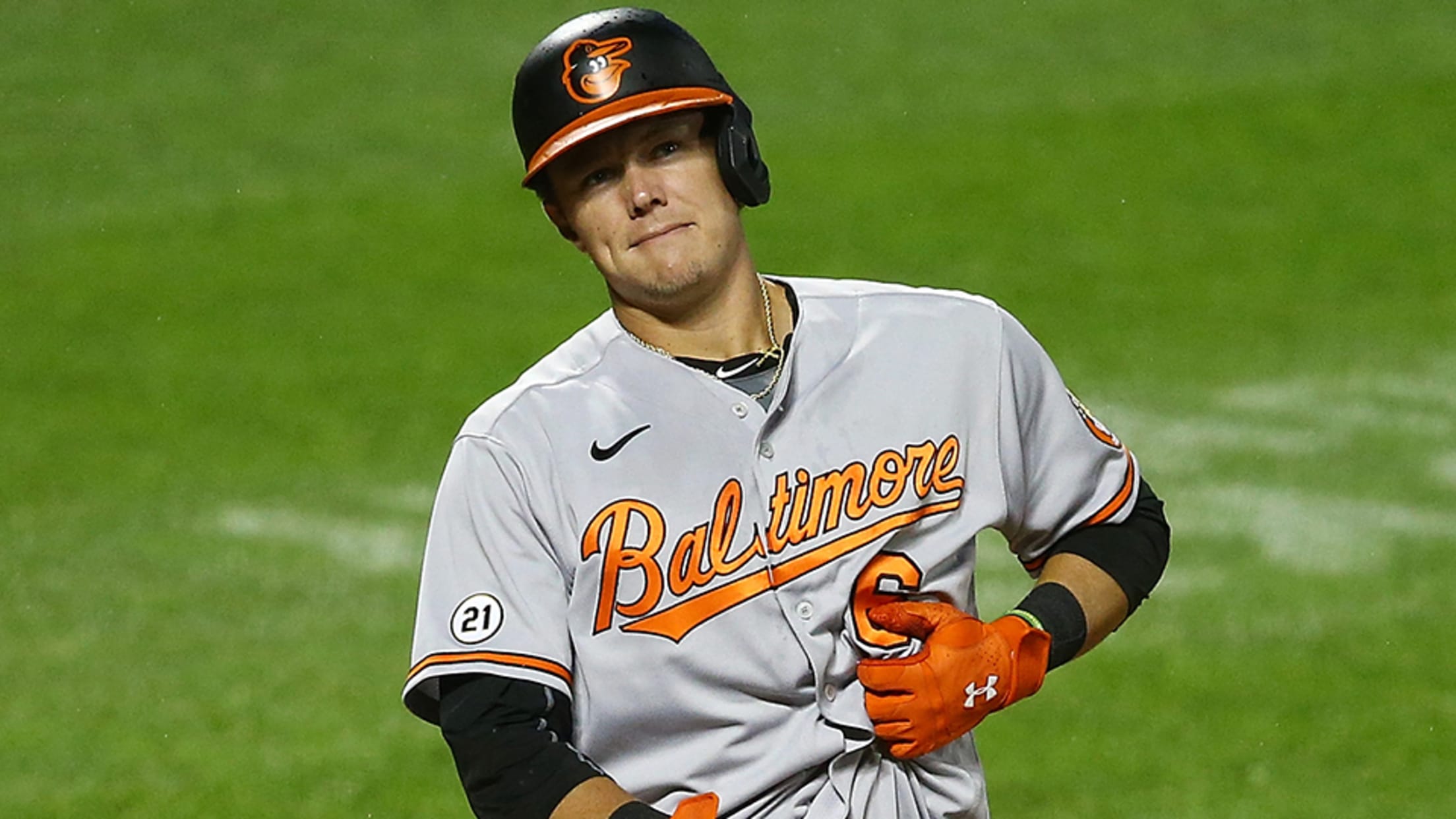 Since his promotion to the Majors last month, Ryan Mountcastle has quickly become a force in the middle of the Orioles lineup. On Wednesday, he had his best game yet. One night after ripping two hits, the fifth-ranked O's prospect set a career high with four knocks, driving in one
Kremer dazzles in big league debut for O's
No. 10 prospect allows one hit, strikes out seven over six innings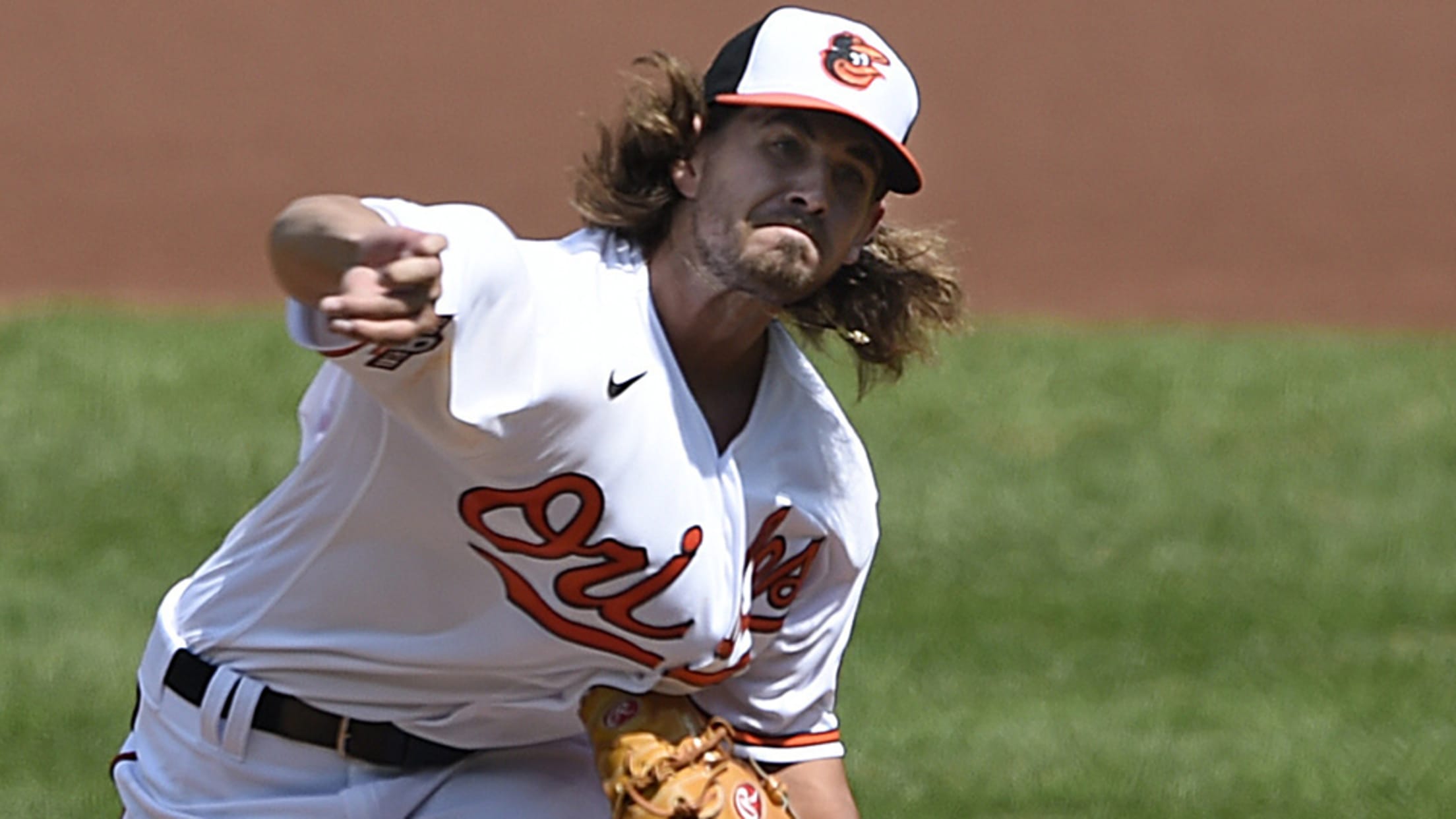 Dean Kremer didn't have a lot of time to prepare for his Major League debut on Sunday, but that didn't stop the 24-year-old from making it one of the most memorable debuts in franchise history. The Orioles' No. 10 prospect allowed one run on one hit while striking out seven
Mountcastle powers O's on memorable night
No. 100 overall prospect homers in three-hit, three-RBI game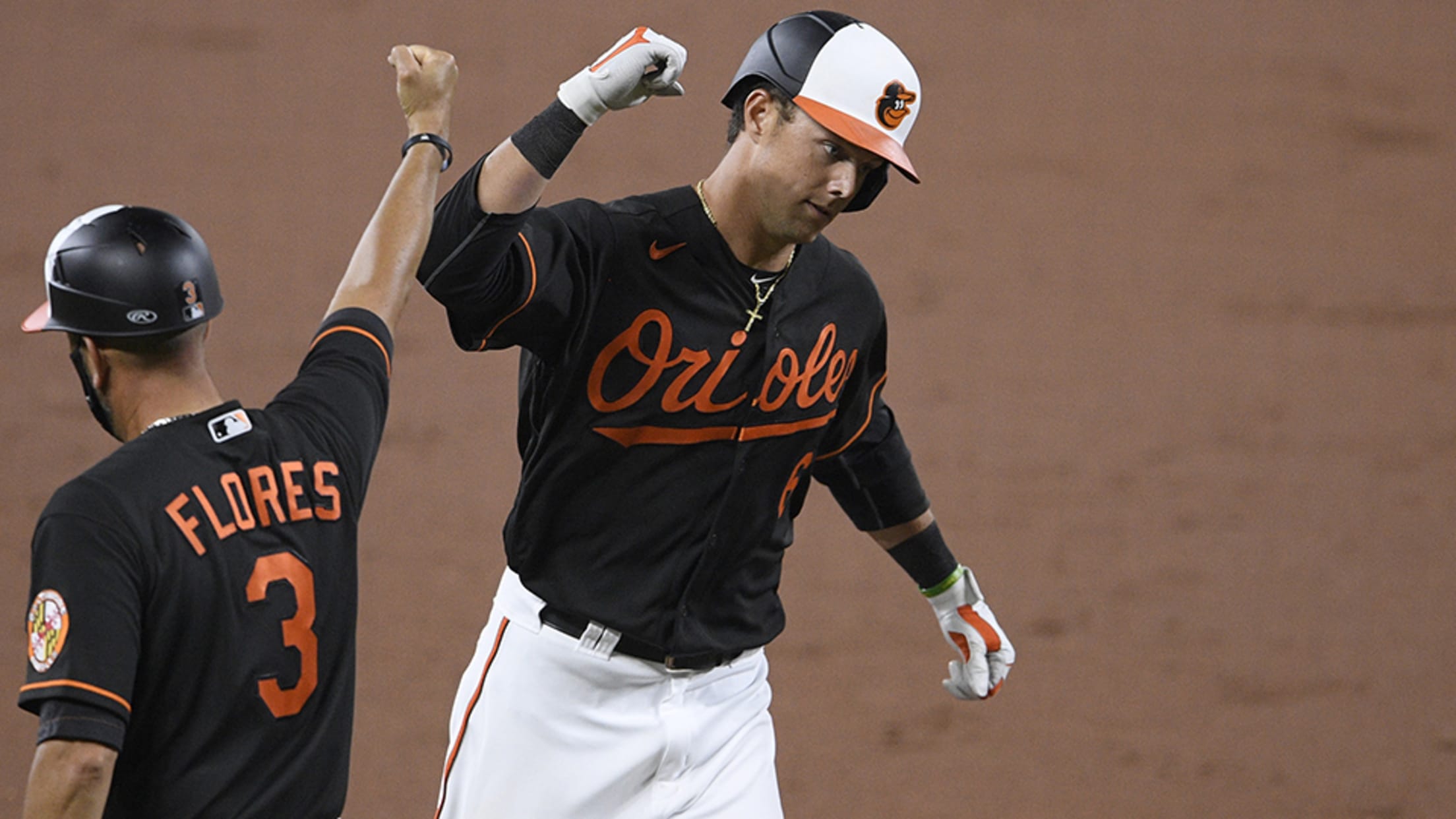 The Orioles went into the nightcap of their doubleheader against the Yankees having lost 19 consecutive games to their American League East rivals. Fortunately for Baltimore, a rookie who's been in the big leagues less than two weeks was able to step up. Ryan Mountcastle went 3-for-3 with a homer
Mountcastle goes yard twice for Orioles
No. 5 prospect continues torrid start with first two homers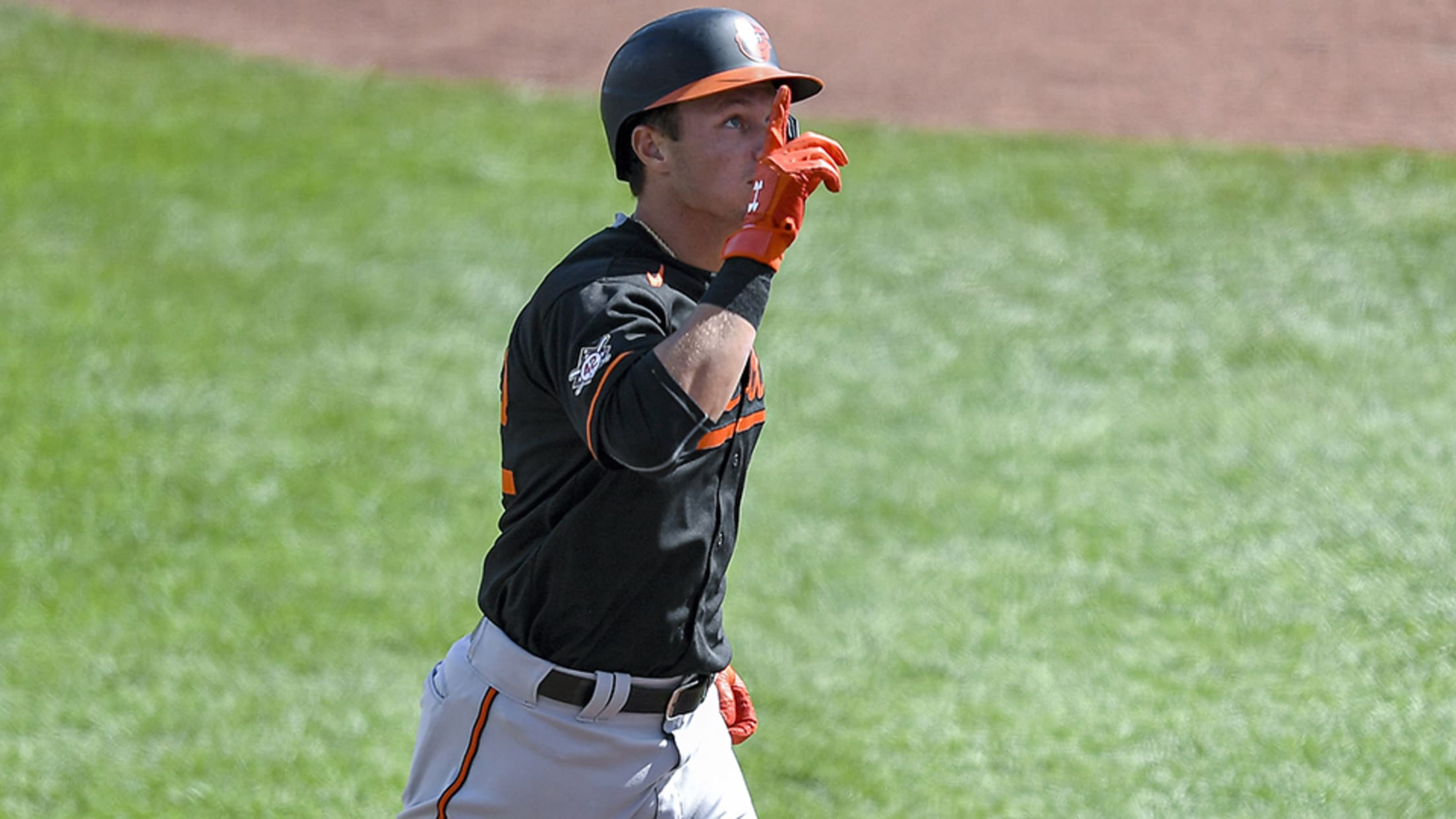 Since being promoted to the Major Leagues, Ryan Mountcastle has been hitting the ball with authority. The one thing he was missing heading into Sunday's matinee was a big league homer. So he hit two.
The Road to The Show™: DL Hall
No. 4 Orioles prospect shines as one of Minors' best southpaws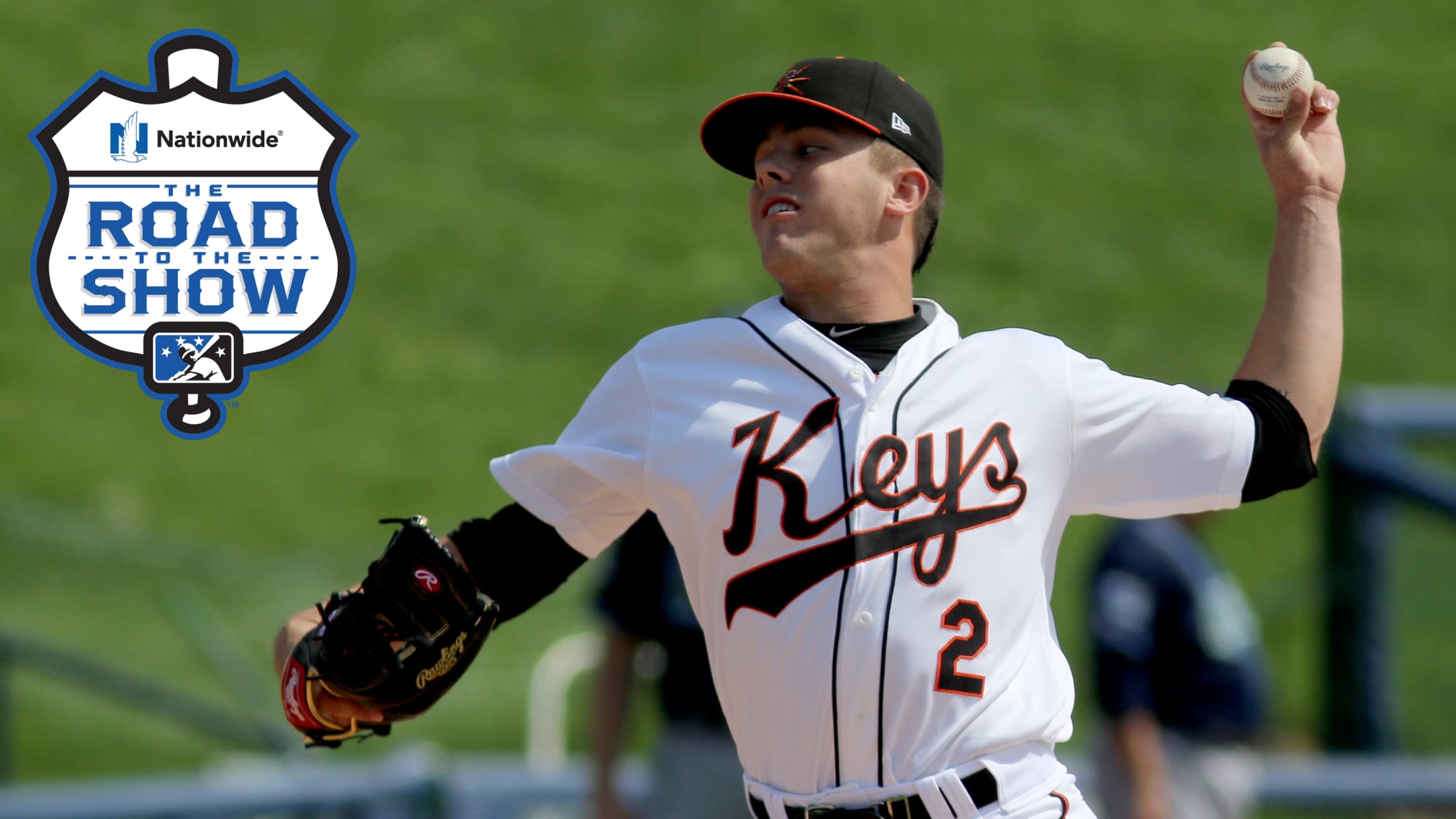 Each week, MiLB.com profiles an elite prospect by chronicling the steps he's taken to reach the brink of realizing his Major League dream. Here's a look at Baltimore Orioles left-hander DL Hall. For more player journeys on The Road to The Show, click here. One of the most direct ways
Prospects in the Orioles' player pool
Rutschman, top talent bring fresh vibe to Summer Camp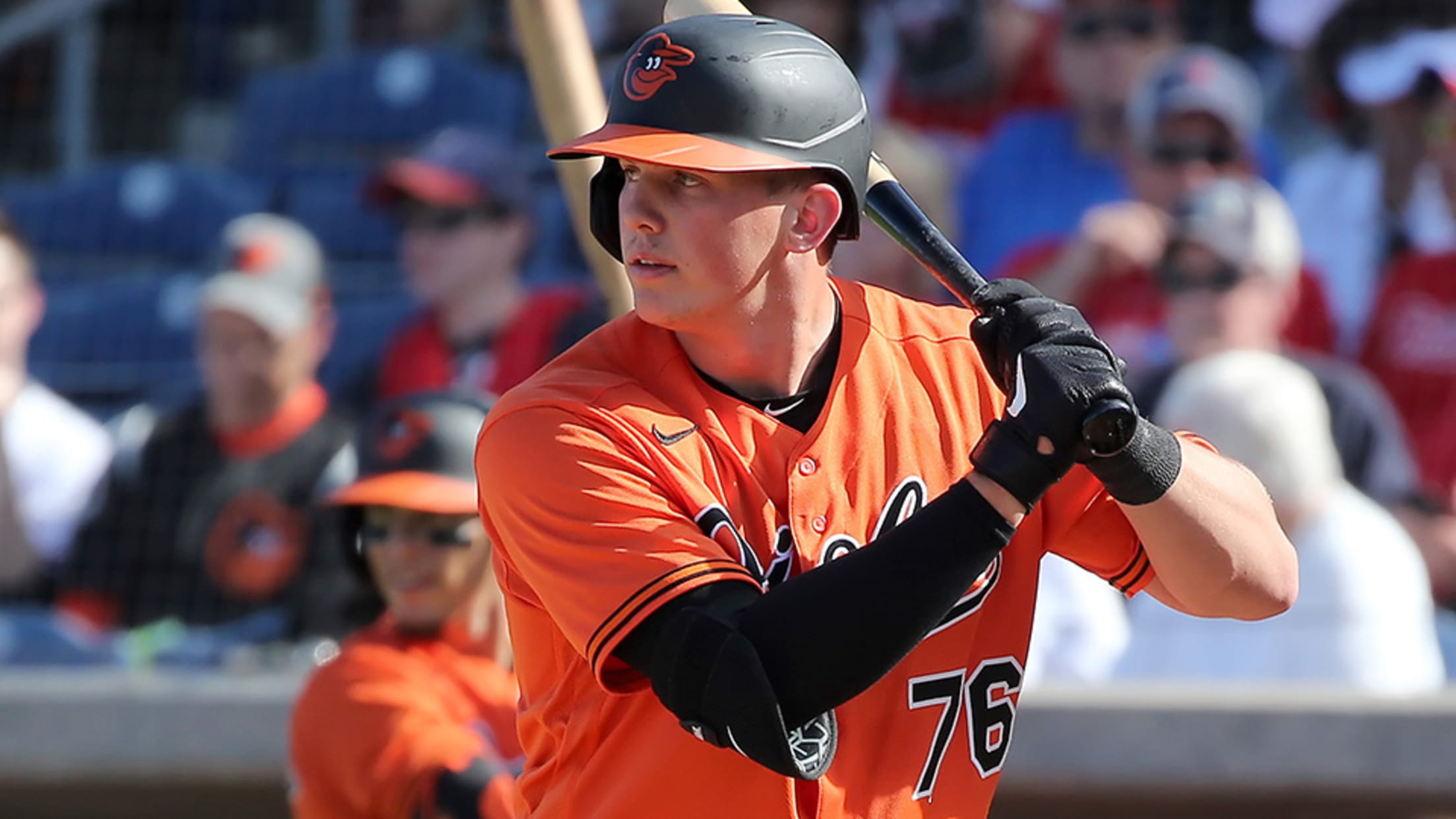 As part of the new rules for the 2020 Major League season, each of the 30 organizations will maintain a 60-man player pool for the duration of the campaign. Some members of the player pool will feature on the active Major League roster while others will work out at an
2020 Draft recap: Baltimore Orioles
More college talent will be joining Rutschman and company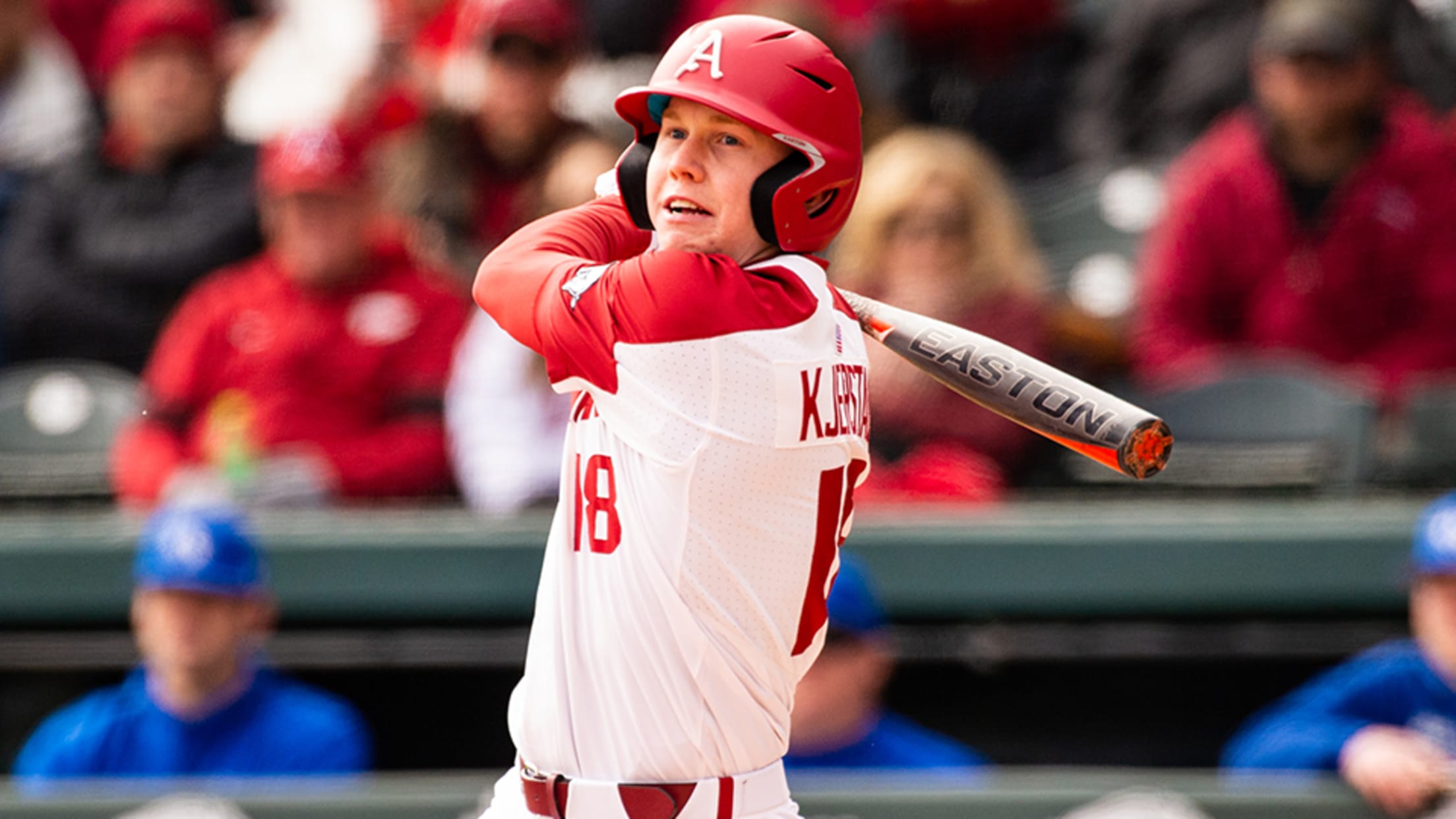 Part of the beauty of sports drafts is that if you're not performing so well on the field, there's hope in the future. And for the second year in a row, the Orioles found optimism in an early Draft pick. After selecting catcher Adley Rutschman No. 1 overall in 2019,