Drive steer way to South Atlantic League sweep
Red Sox affiliate rebounds from skid, wins 4 straight in playoffs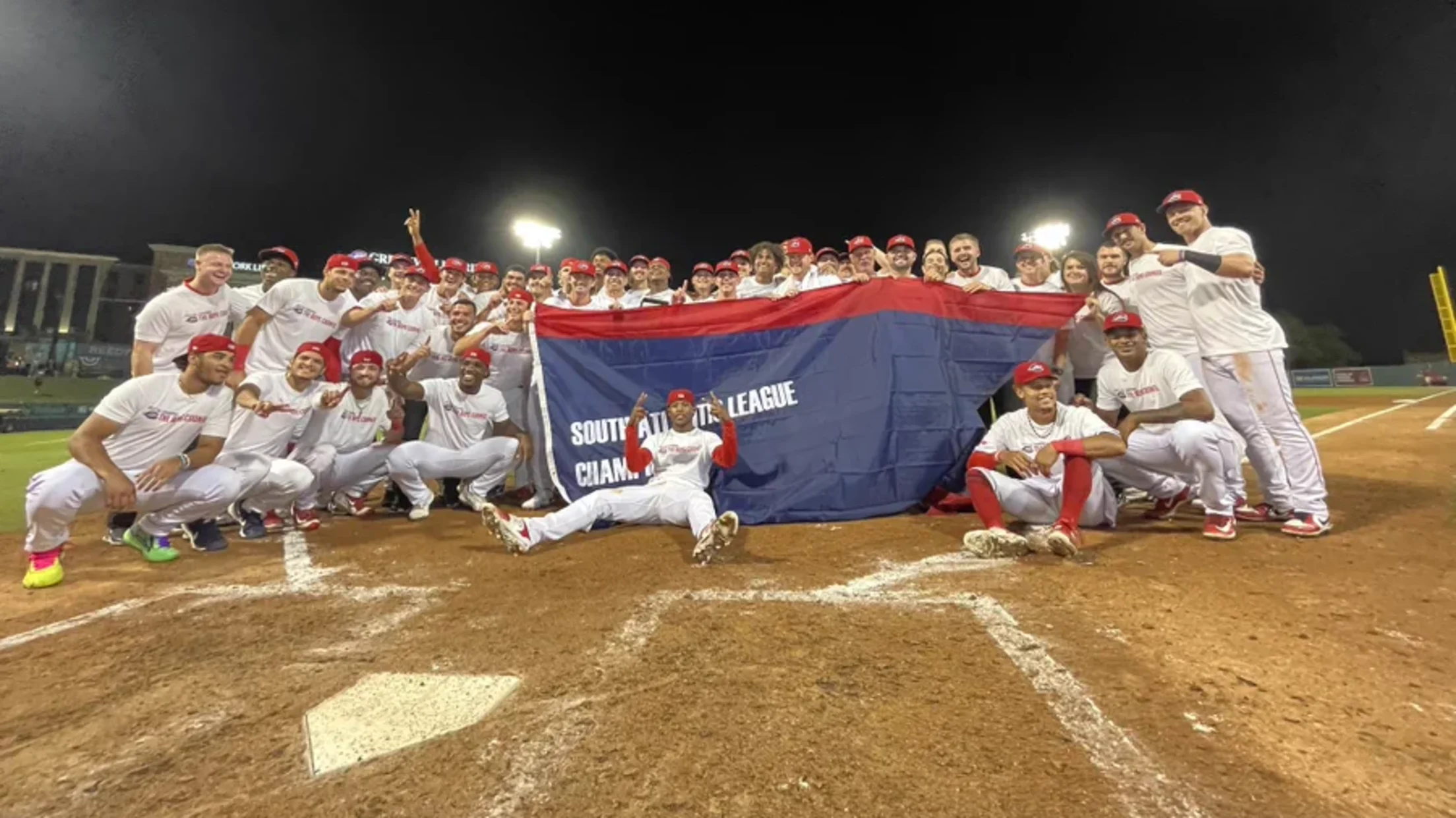 A four-season title drought came to an end for Greenville on Tuesday after an undefeated playoff run. It was a back-and-forth affair in Game 2 of the South Atlantic Championship Series, but the High-A Red Sox affiliate strung together some big hits to defeat Hudson Valley, 7-3, to win the
Boston's Mayer to miss rest of Portland season
Shoulder injury ends Double-A stint for MLB's No. 11 prospect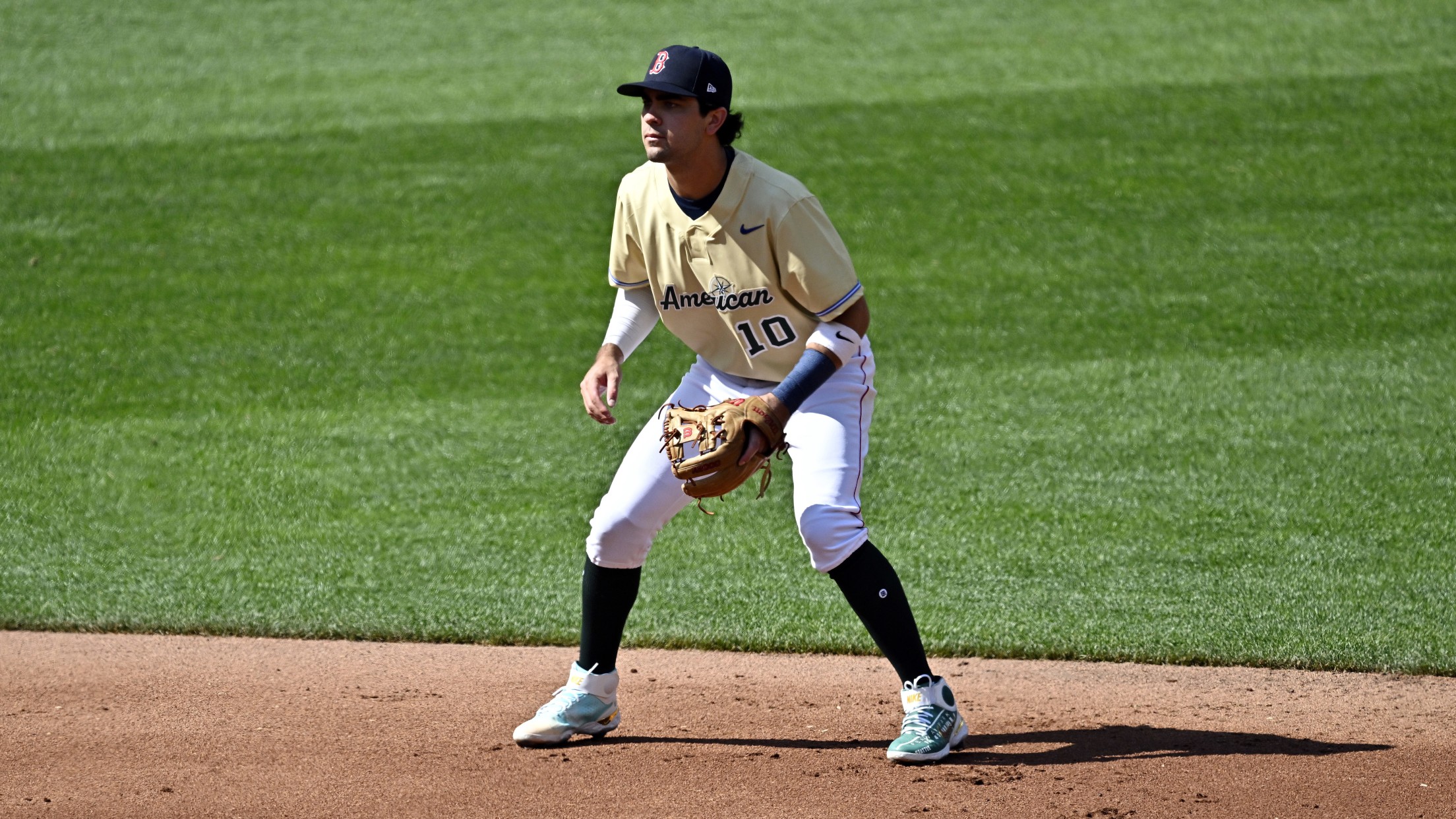 ST. PETERSBURG -- Boston's top prospect Marcelo Mayer -- ranked No. 11 in MLB Pipeline's Top 100 -- won't play again this season for Double-A Portland, Red Sox director of player development Brian Abraham told MLB.com on Wednesday. Mayer was placed on the 7-day injured list on Aug. 5, retroactive
Sea Dogs honor women in the game
Boston's trailblazing Double-A affiliate sets the example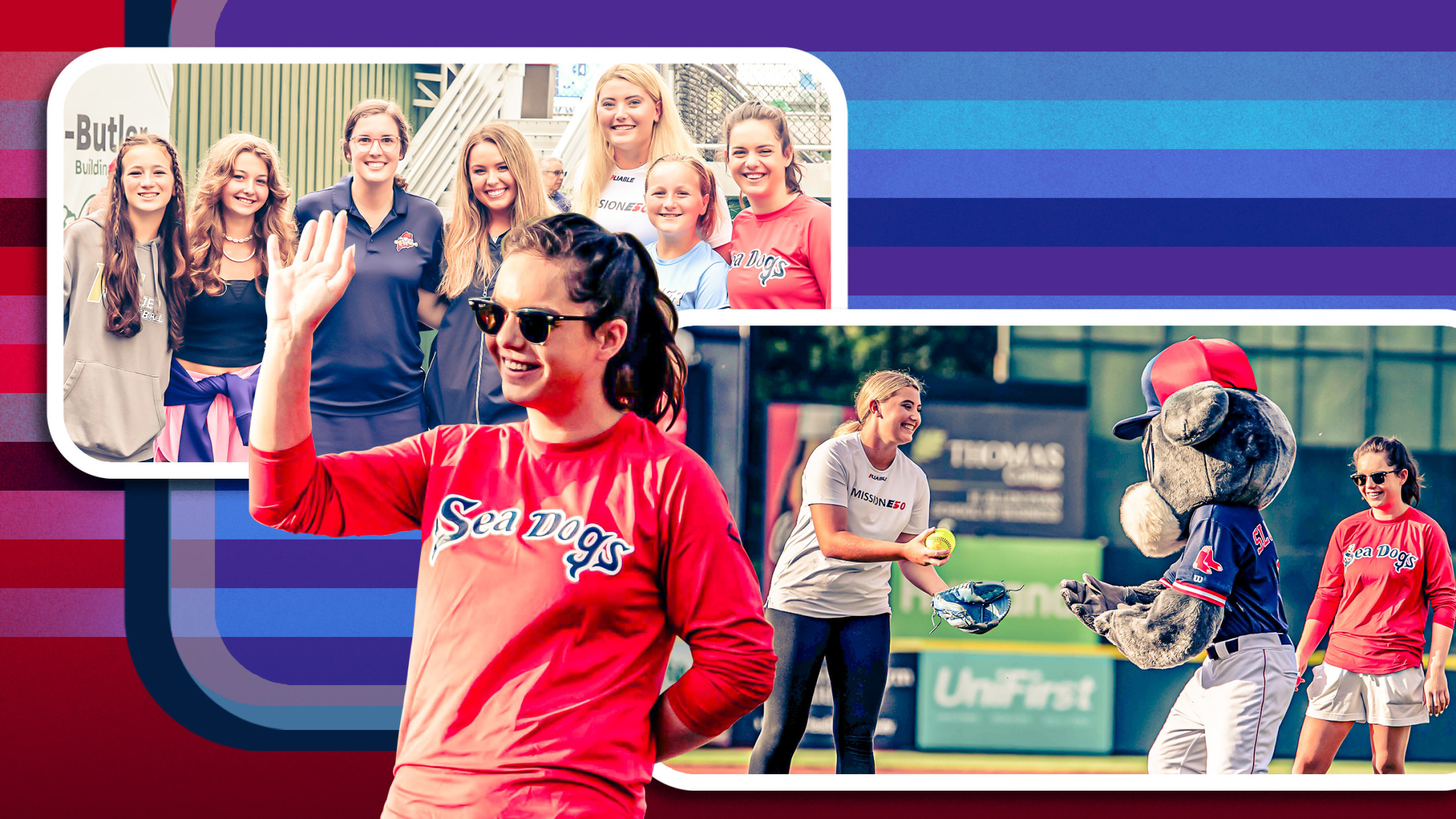 When it comes to the number of women coaches, media and front-office staff in baseball, there might not be a better example of the gains that have been made than the Portland Sea Dogs. The Red Sox affiliate boasts an all-women broadcast booth, had the first female coach to make
Road to The Show™: Prospects' postseason push
Holliday, Salas among biggest names impacting playoff picture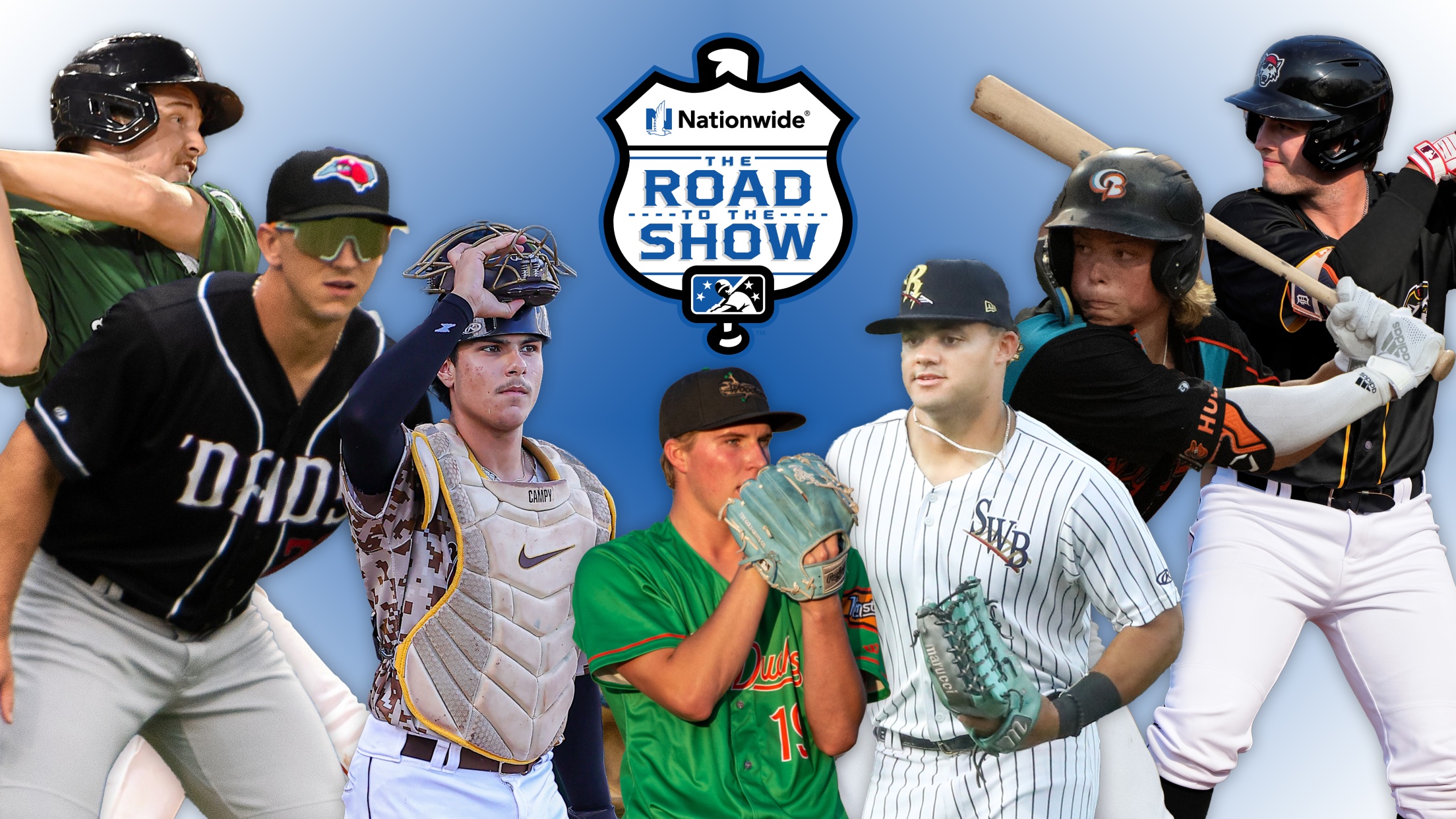 Each week, MiLB.com profiles an elite prospect by chronicling the steps he's taken toward achieving his Major League dream. For more stories about players on The Road to The Show, click here. While many clubs are battling for the final postseason spots, others have already booked their playoff tickets with
See Dogs play and bond at core of Portland club
Mayer, Yorke, Jordan, Lugo journeying together toward Fenway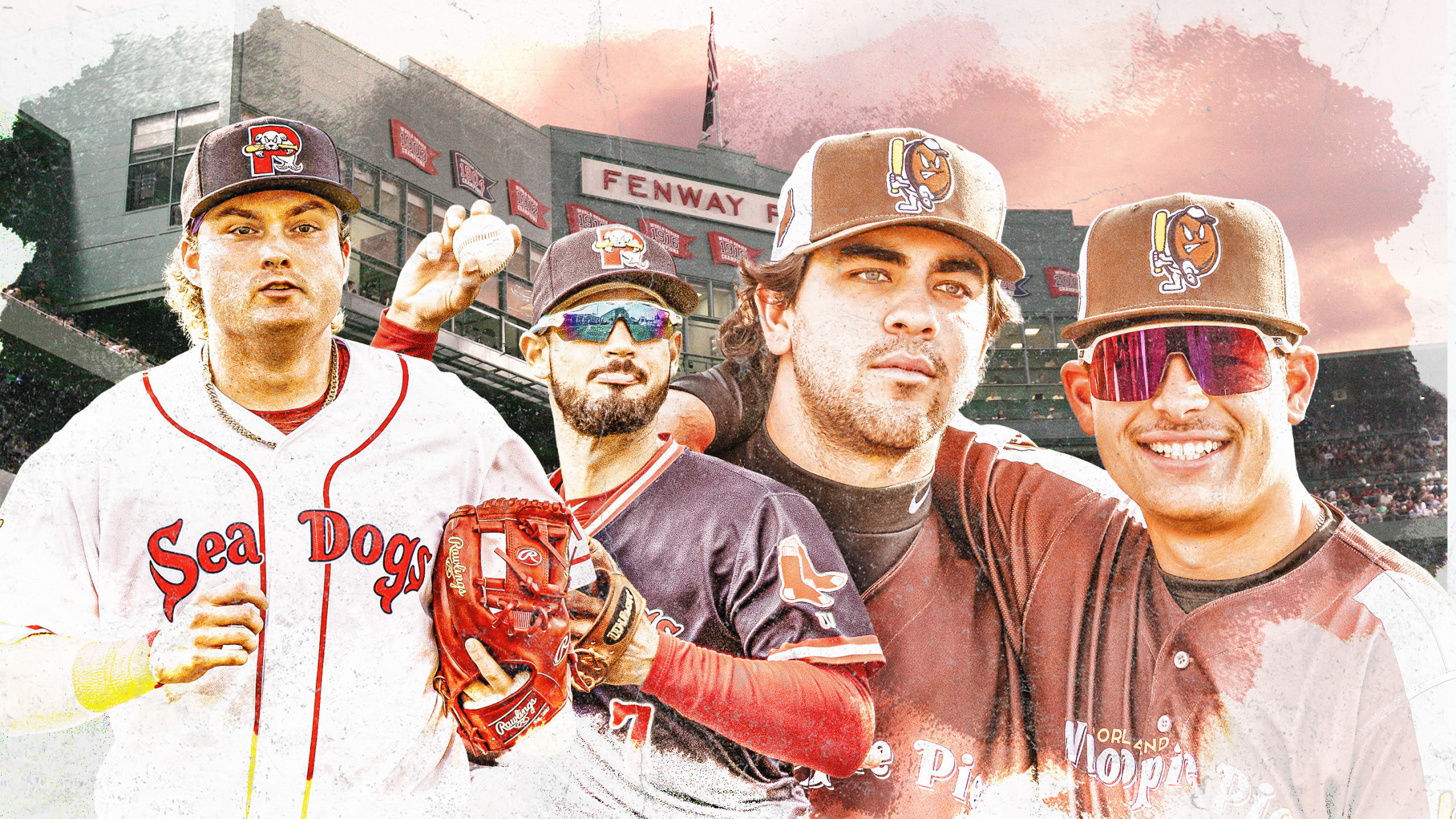 It's 12:30 a.m. in Portland, Maine. The Portland Sea Dogs game finished hours ago and the players are back at their houses, with their host families, getting ready to sleep. Most of the players, that is. Matthew Lugo, Boston's second-round pick in 2019, lies in bed, attempting to block out
Rafaela expanding profile with power, discipline
No. 2 Red Sox prospect goes yard in fifth straight for WooSox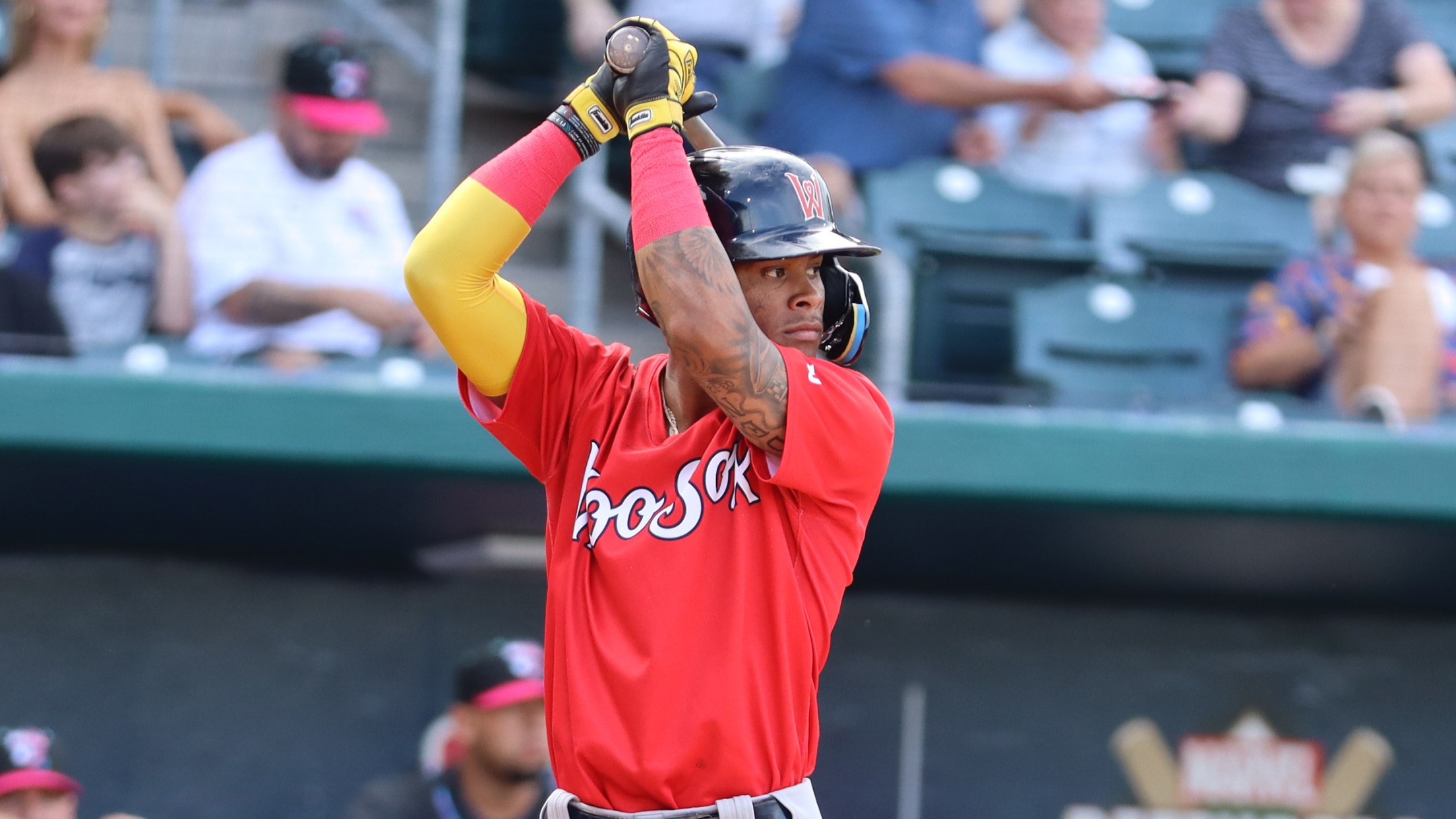 If there is a solution to slowing down Ceddanne Rafaela, opposing pitchers have yet to discover it. Following a torrid month of July in which the No. 2 Red Sox prospect sported a .337 average, Rafaela has homered in five consecutive games to begin the month of August. He teed
Gone in 11 seconds: Rafaela manufactures run
No. 2 Red Sox prospect goes from first to home on pitch in dirt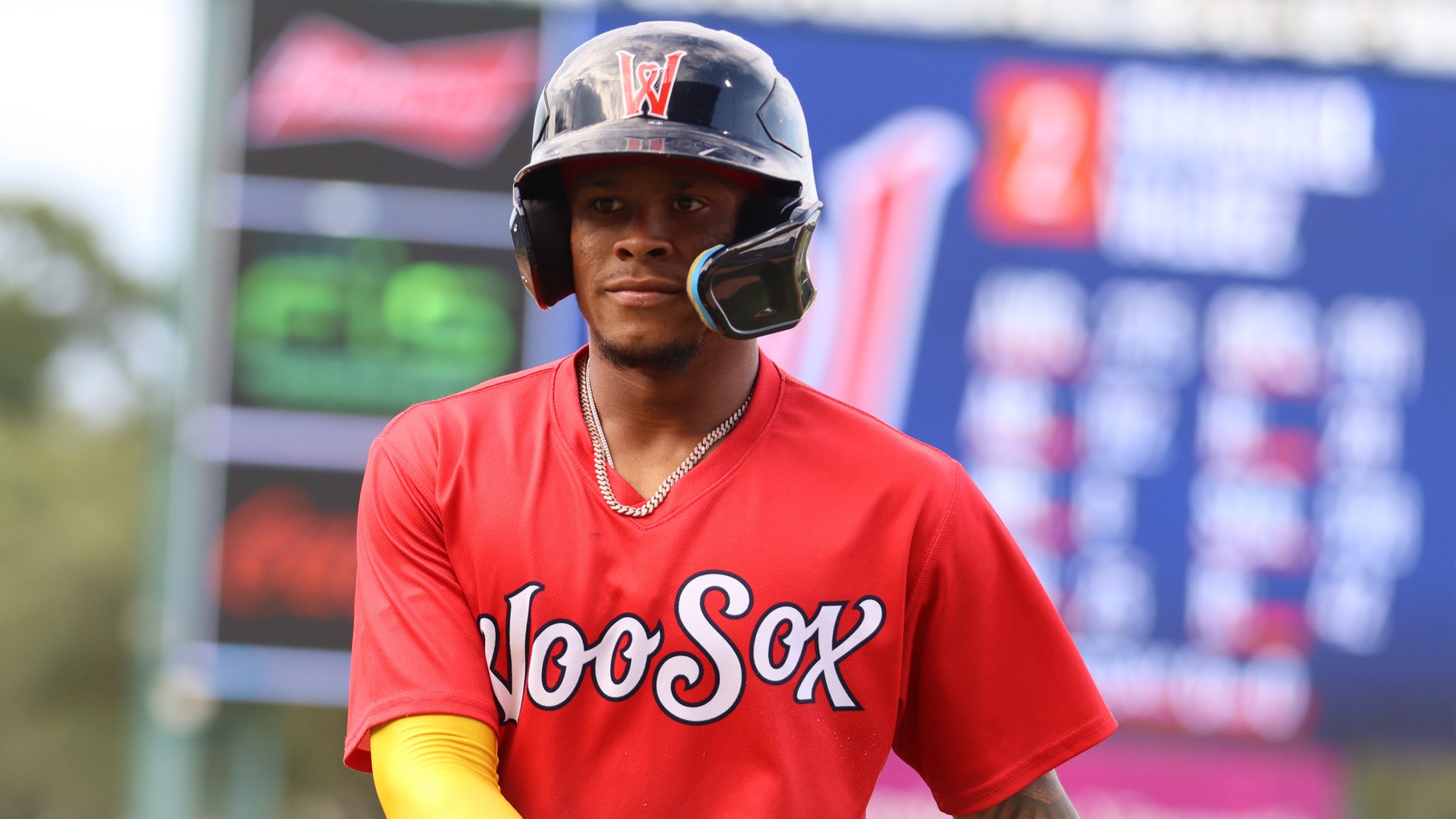 Blinking during Thursday night's Triple-A Worcester game in the fourth inning might have been a big mistake. Because in just over 11 seconds, Ceddanne Rafaela zipped around the basepaths. Basically, it probably took less time for the No. 79 overall prospect, per MLB Pipeline, to dash from first base to
Newcomer Gonzalez dominates in Sea Dogs' no-no
No. 11 Red Sox prospect K's 10 over 6 IP in second Double-A start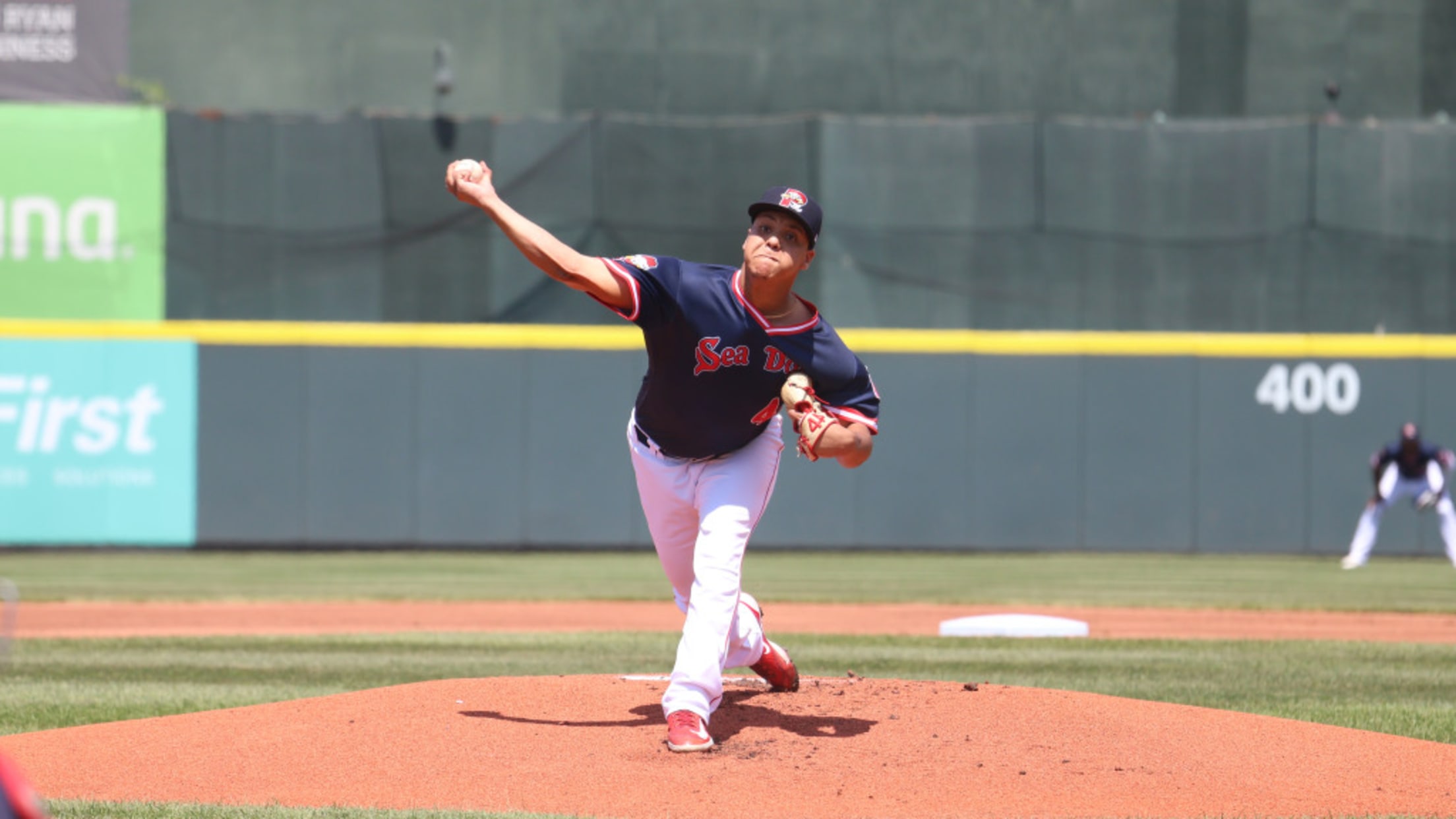 Maybe the second time is actually the charm. On Sunday, Boston's Double-A affiliate Portland posted its second no-hitter of the year. And it was spearheaded by Wikelman Gonzalez in just his second start for the Sea Dogs. The No. 11 Red Sox prospect struck out 10 over six hitless innings
DSL Red Sox no-hit themselves, well, sort of
Boston's DSL Blue squad twirls gem against DSL Red team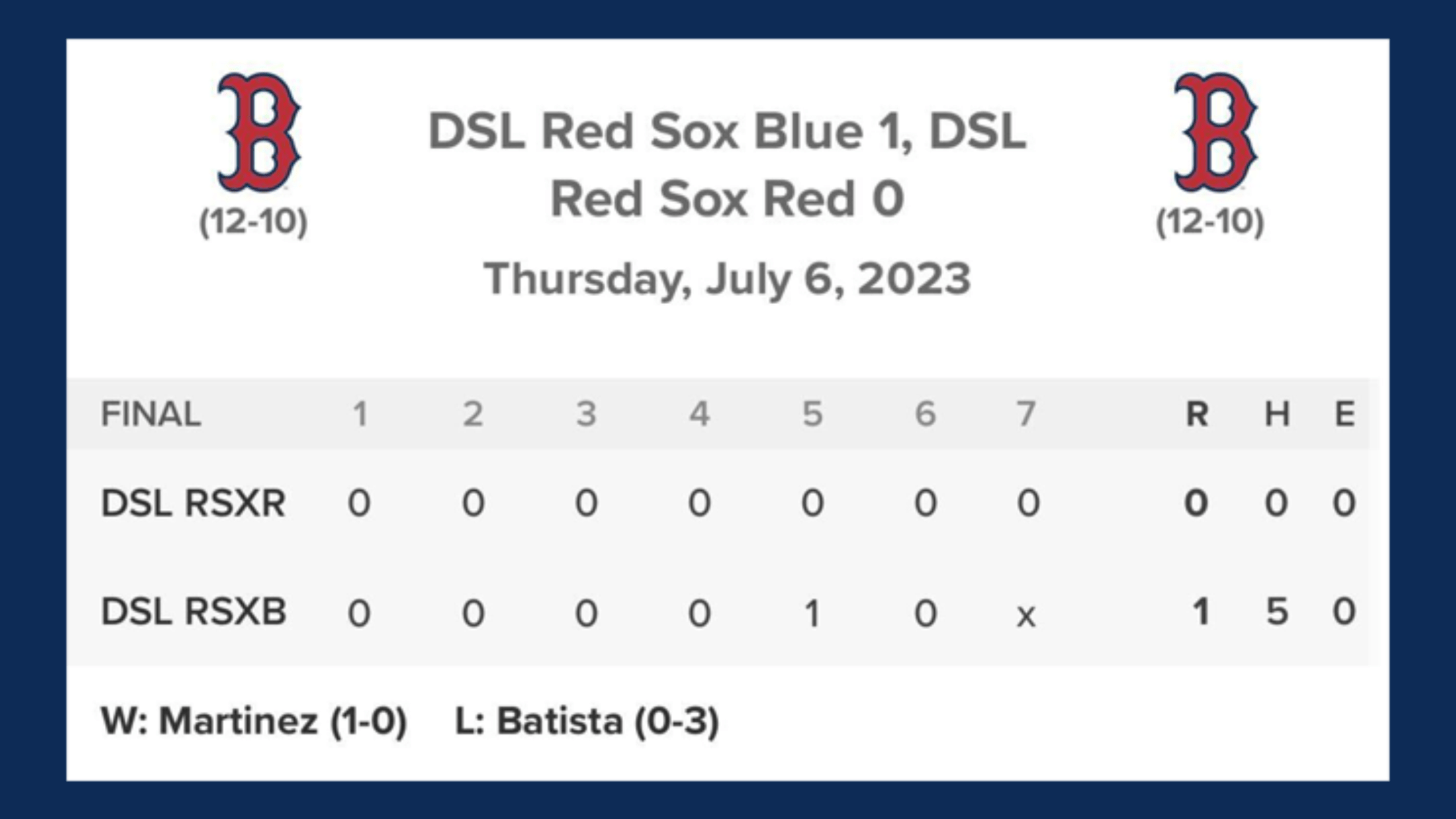 When you play in a league with more than one team from your organization, every head-to-head matchup comes with bragging rights. The Rookie-level Dominican Summer League Red Sox Blue commandeered them on Thursday in pretty remarkable fashion – no-hitting organizational counterpart Red Sox Red in a 1-0 victory. That's right:
The Road to The Show™: Futures Game rosters
Holliday, Lawlar among stars to watch at prospect showcase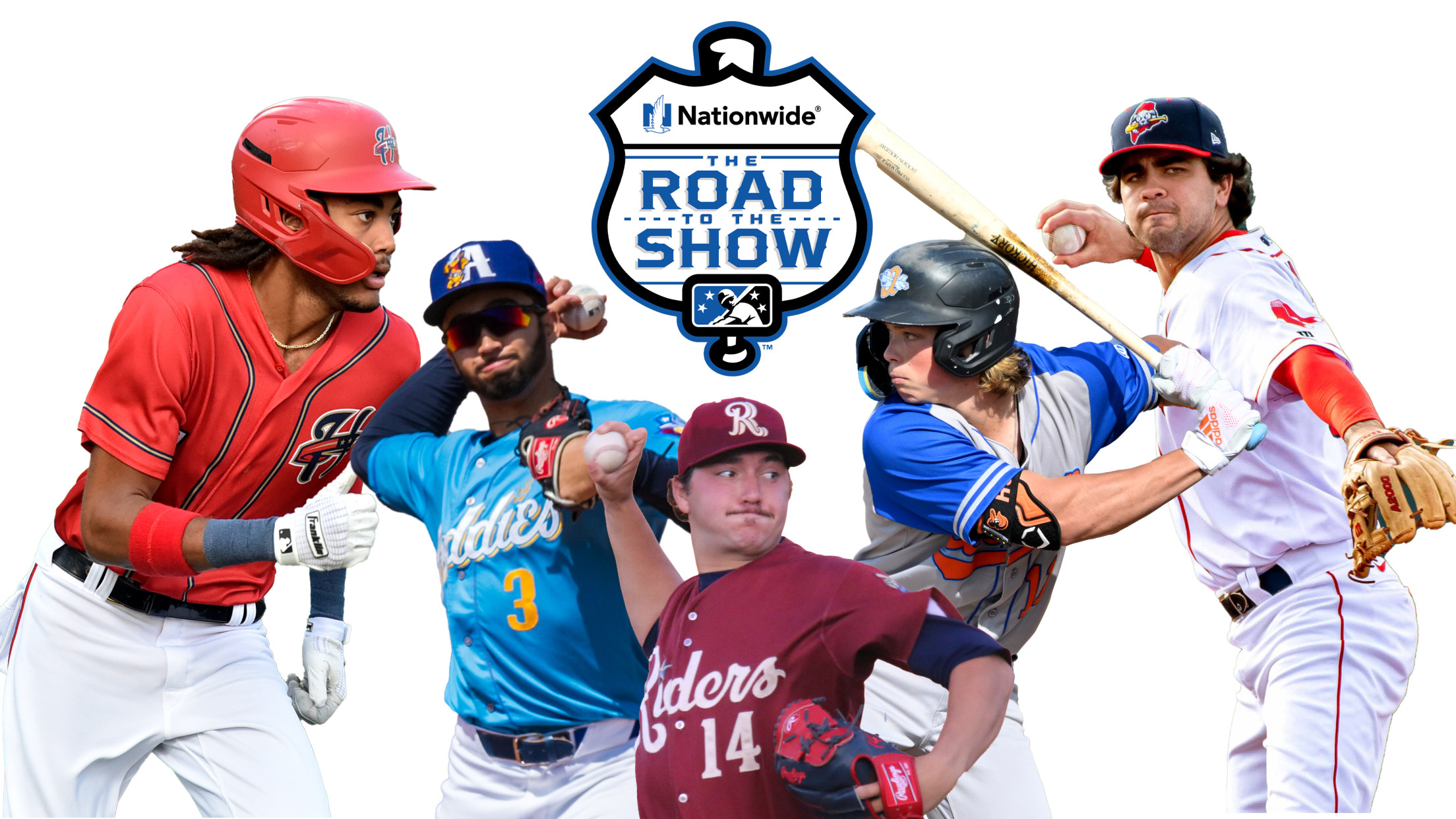 Each week, MiLB.com profiles an elite prospect by chronicling the steps he's taken toward achieving his Major League dream. For more stories about players on The Road to The Show, click here. A marquee event on the baseball calendar has come into focus with Monday's announcement of the 2023 SiriusXM
WooSox show off their Ruby Legs for a day
Worcester turns back clock to 1880s with identity based on NL club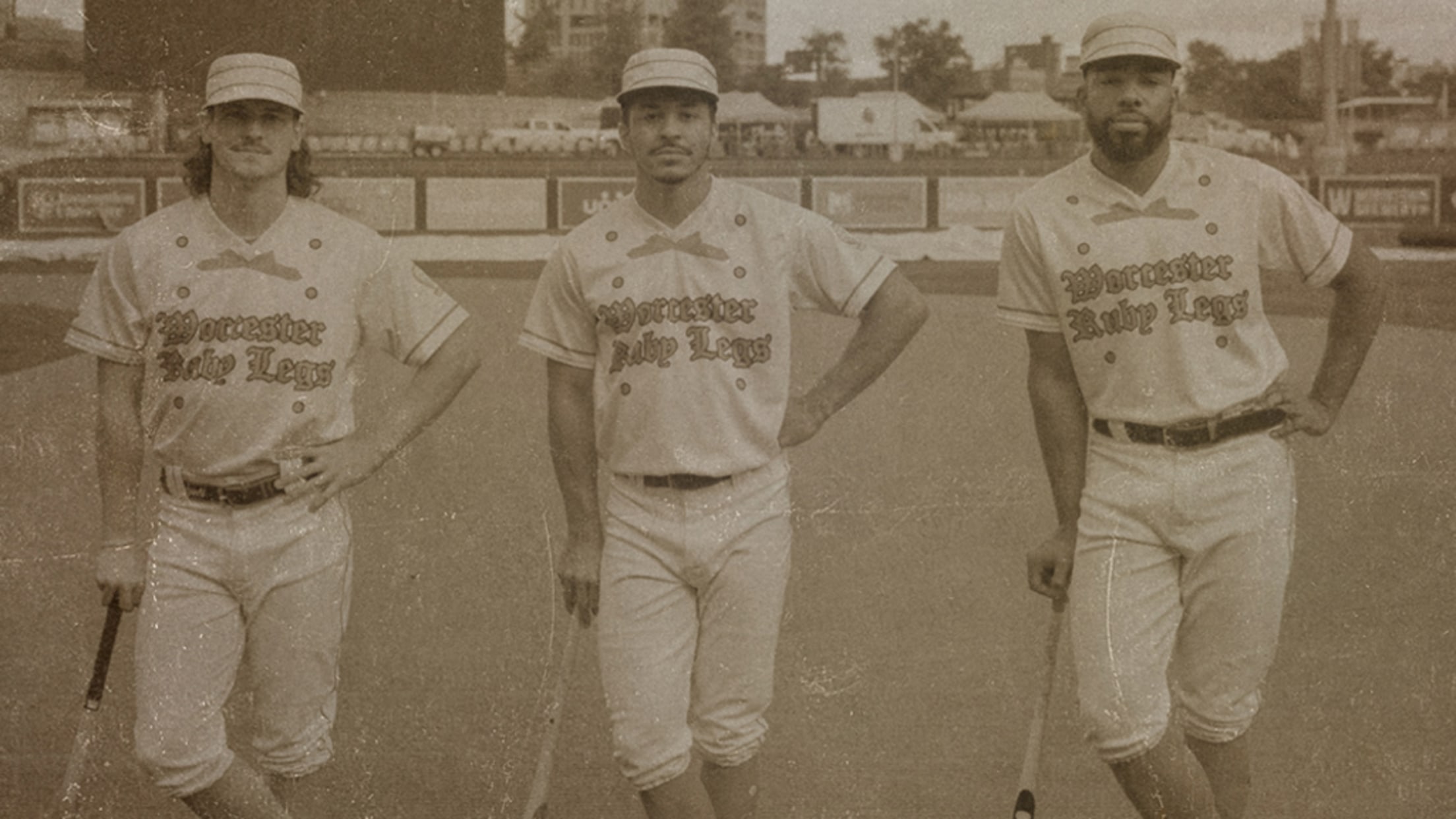 Alternate identities are all the rage in Minor League Baseball. Last Sunday, the Worcester Red Sox raised the concept to a new level with an alternate identity based on a team that played locally in the 1800s. Boston's Triple-A affiliate took the field at Polar Park as the Ruby Legs,
Sea Dogs sweeten up to record as Whoopie Pies
Portland takes the cake with 2,129 baked goods in a 665-foot line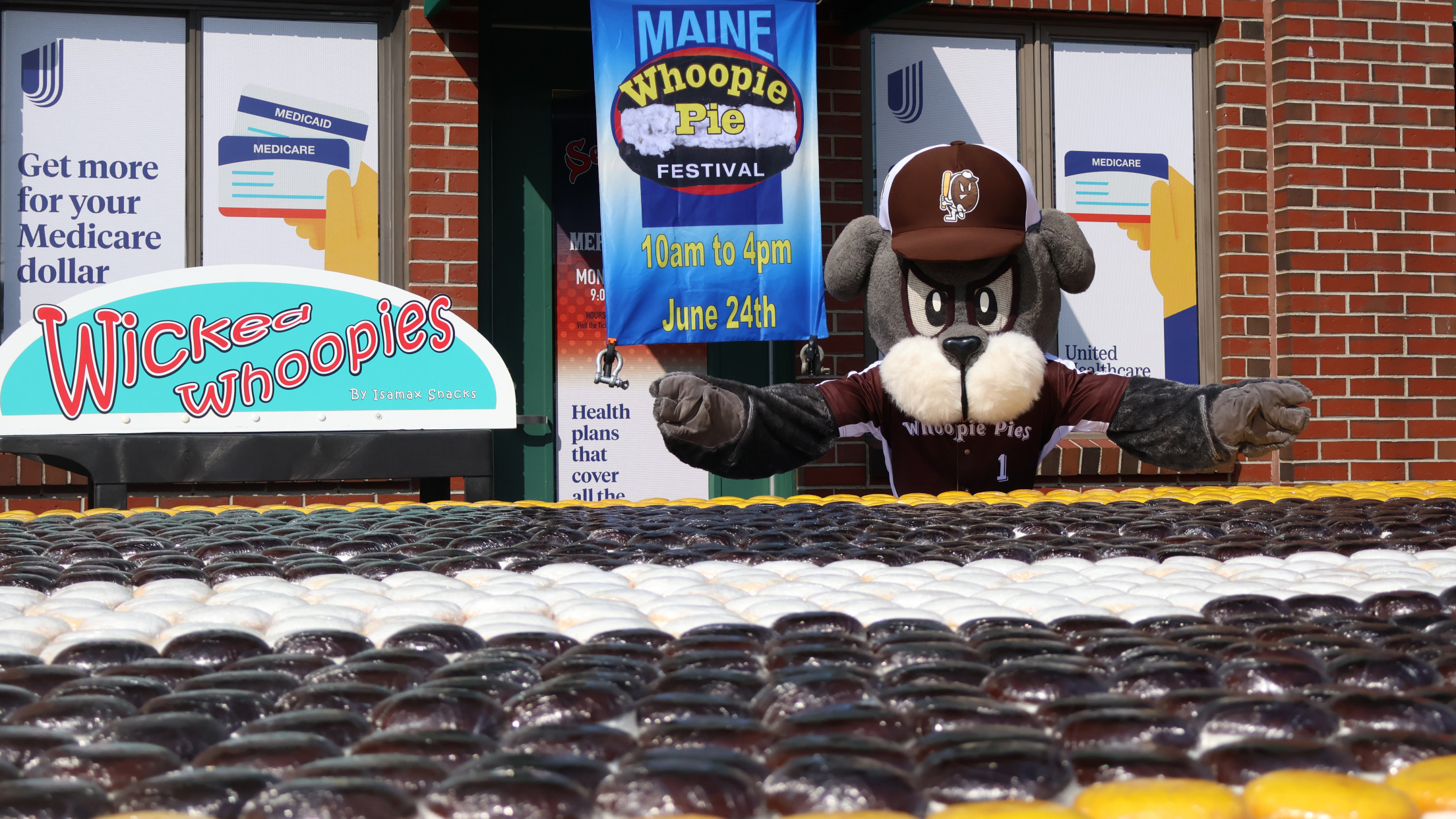 What a lot of whoopie. On Friday night, the Portland Sea Dogs had their cake and ate it, too. The Double-A affiliate of the Red Sox suited up as their original alternate identity -- the Maine Whoopie Pies -- and also set out to earn a spot in the Guinness
Mayer hitting his stride with first Double-A homer
No. 1 Red Sox prospect taps into power to snap long-ball drought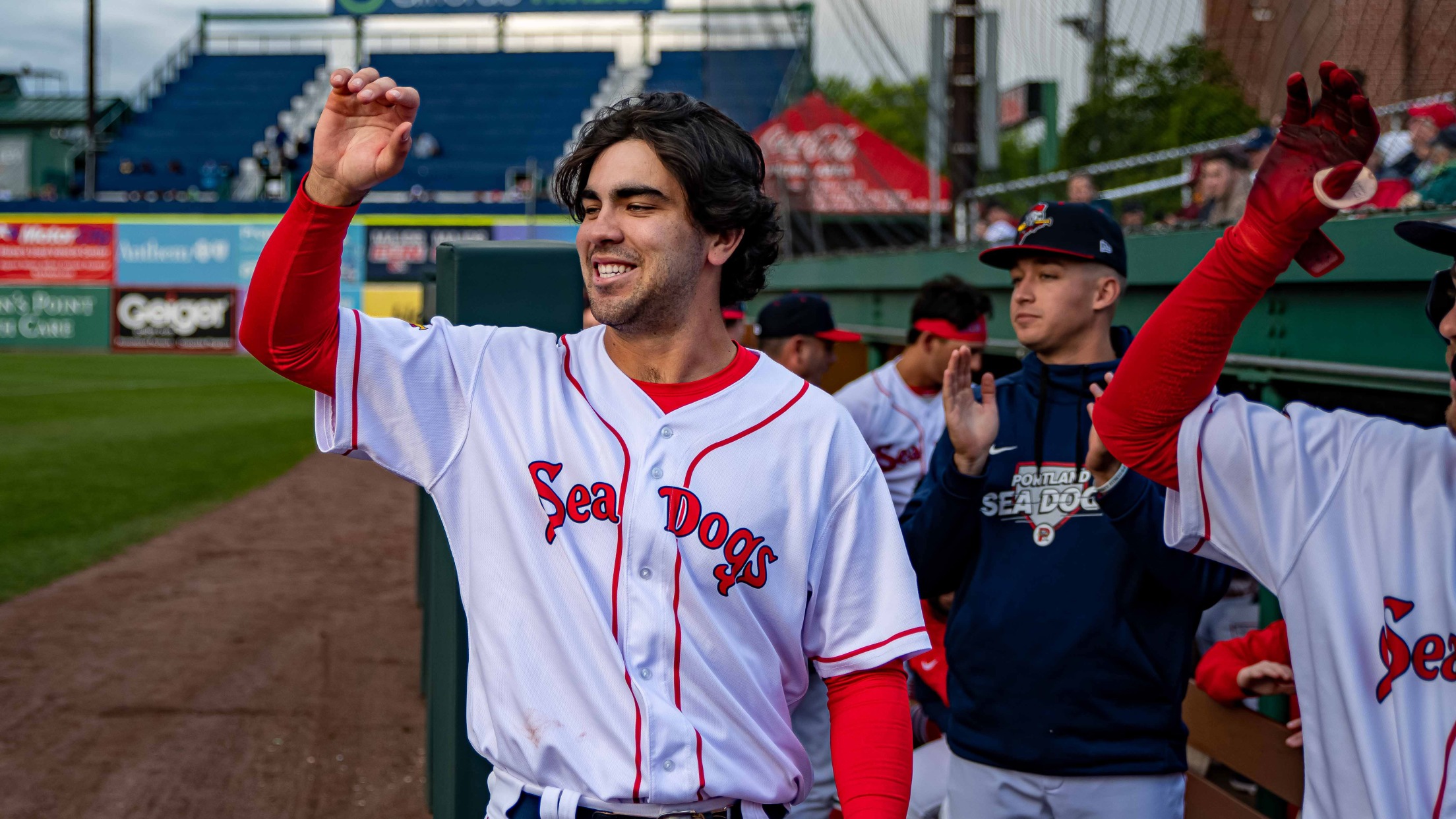 Top-ranked Red Sox prospect Marcelo Mayer found his groove Wednesday night with his first Double-A homer. After slashing .130/.222/.174 in his first six games for Portland, he re-introduced himself as the 55-grade power hitter he is with a deep shot to right off of Guardians prospect Jaime Arias. Before Mayer
New Mayer of Portland breaks out offensively
Baseball's No. 5 overall prospect collects first three Double-A hits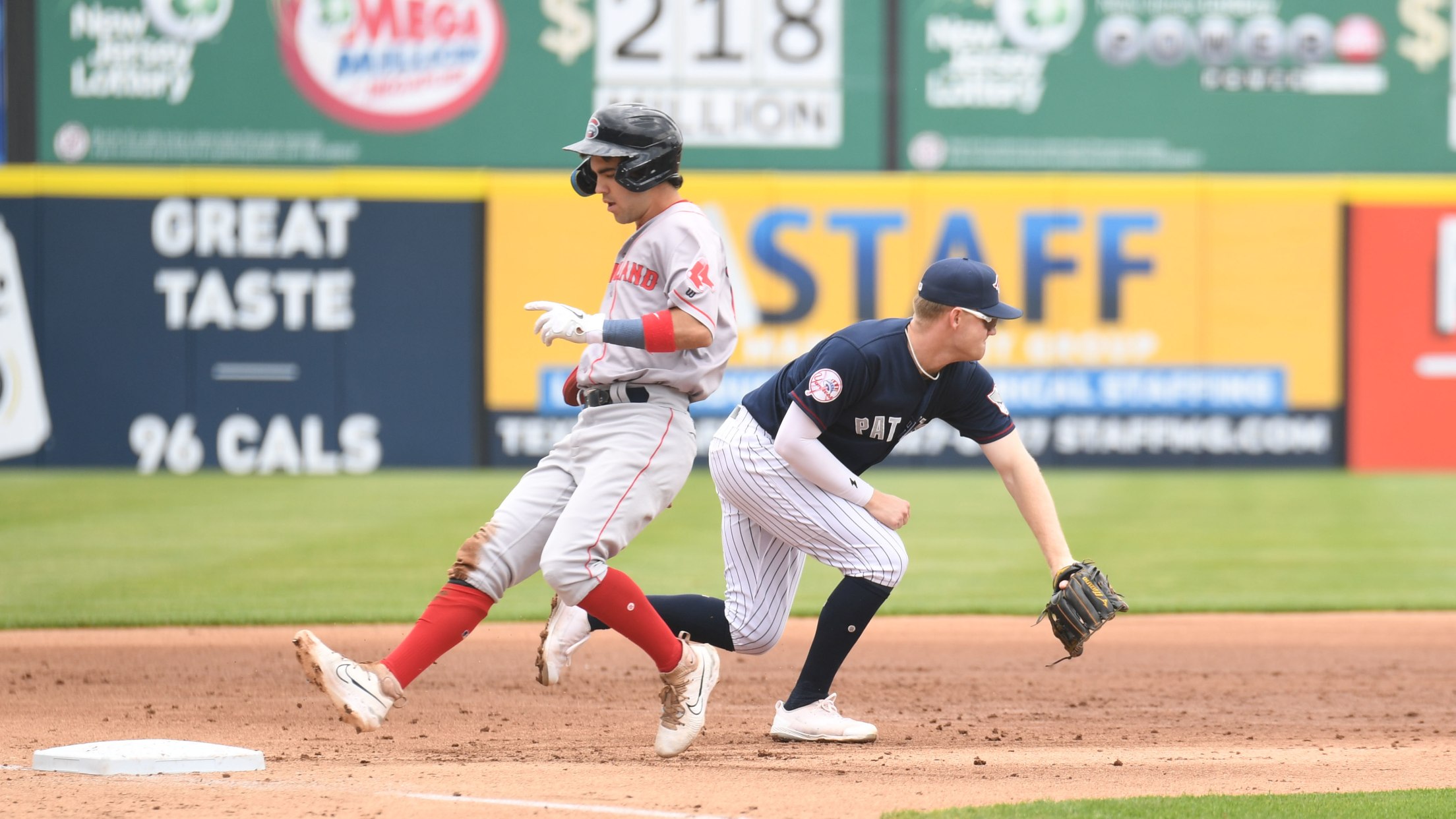 Multihit Marcelo Mayer has officially arrived for Double-A Portland. The No. 5 prospect in baseball per MLB Pipeline smacked his first hit for the Sea Dogs and followed it up with two more, going 3-for-4 in Portland's 5-4 loss to Somerset. Mayer was promoted on May 30, but didn't play
Scorching May drives Mayer to the Sea Dogs
Boston's top prospect slashed .290/.366/.524 with Greenville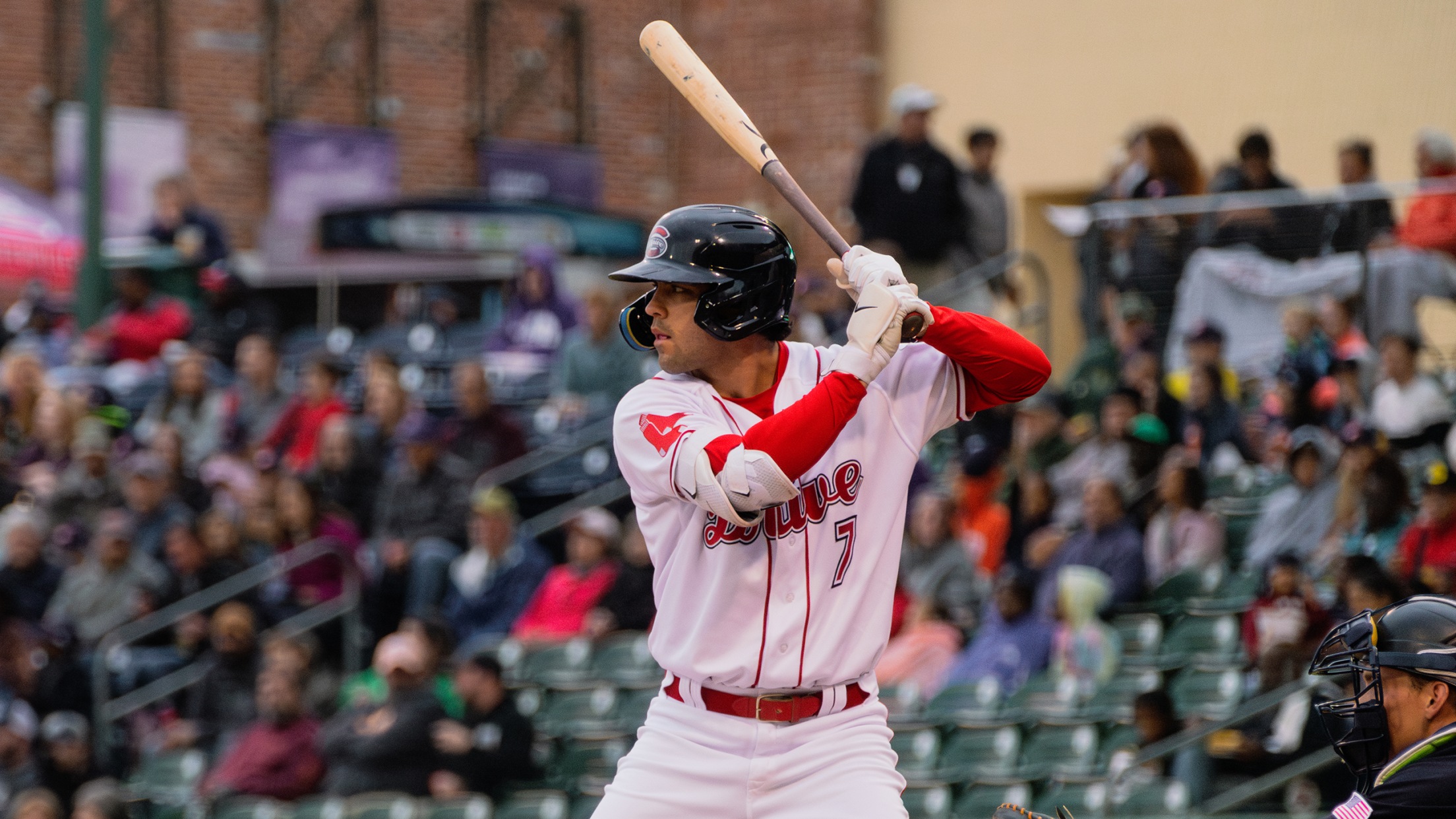 Marcelo Mayer is officially too hot for the South Atlantic League. Baseball's No. 5 overall prospect, according to MLB Pipeline, has been promoted to Double-A Portland after tearing the cover off the ball with High-A Greenville. The news was reported first by the Boston Globe's Alex Speier and confirmed by
Mayer's latest career first powers Drive's offense
Top-ranked Red Sox prospect swats his way to multihomer game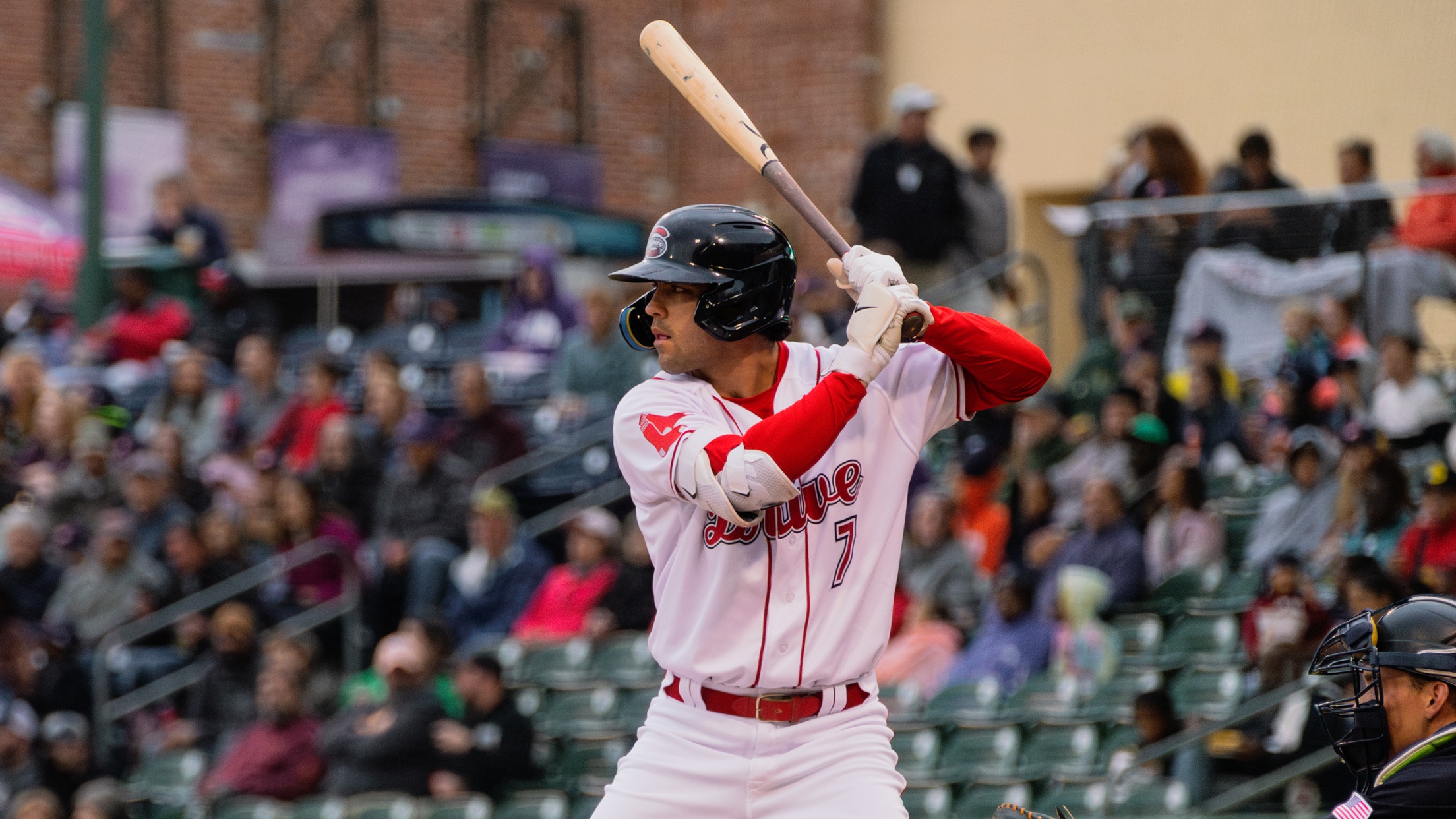 All that Marcelo Mayer accomplished during his first full professional season in 2022 proved why he's regarded as one of baseball's best young talents. But as impressive as his performance was last year, it pales in comparison to what he's done through the first seven weeks of 2023. Baseball's No.
May Monster: Marcelo Mayer mashing at High-A
Red Sox top prospect hits 3rd HR in 5 games amid another 4-hit day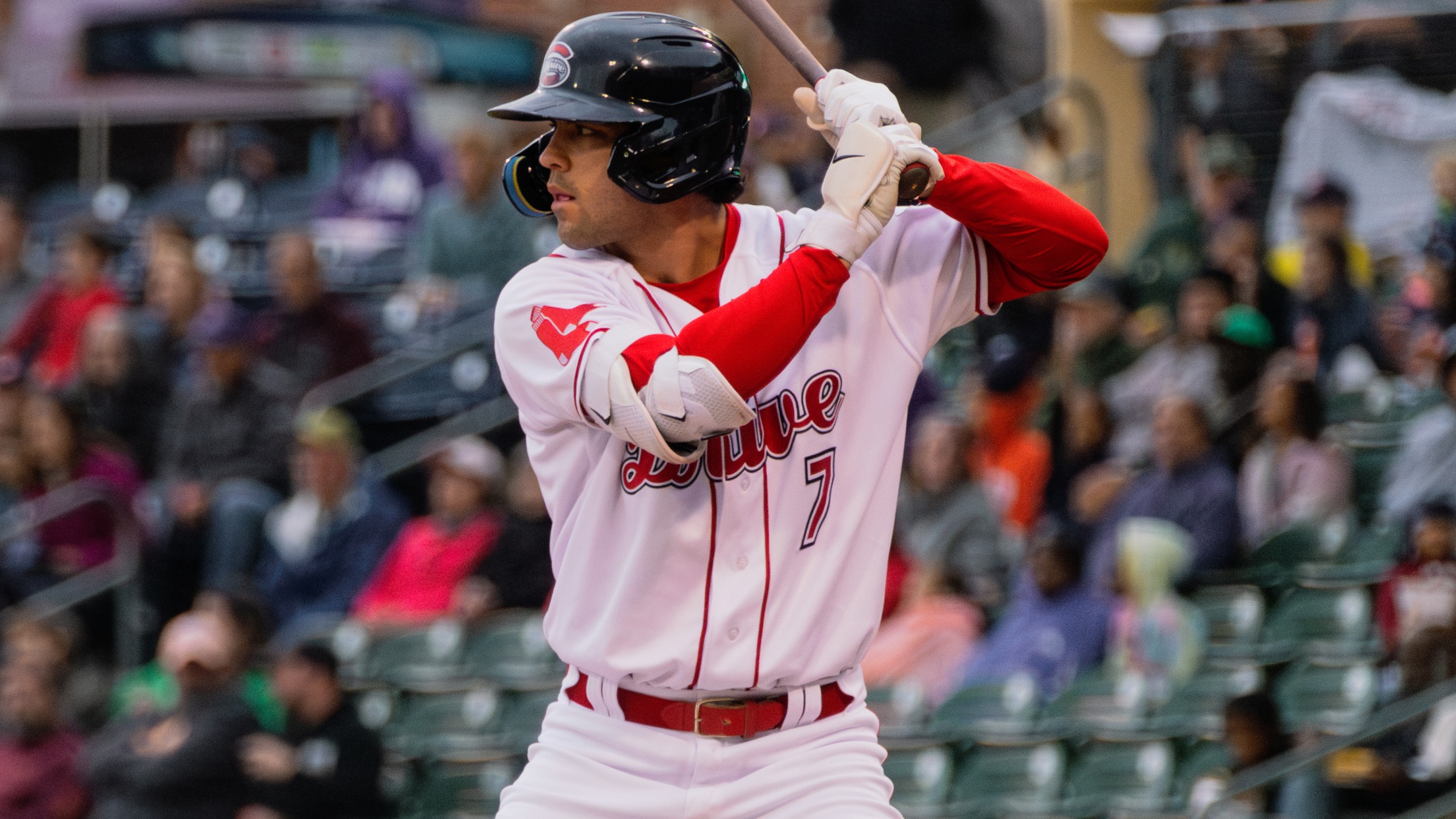 You've heard of hitters heating up with the weather. Then there is what Marcelo Mayer is doing this May. After a productive but pedestrian April, the Red Sox's No. 1 prospect and No.7-ranked prospect in baseball per MLB Pipeline is on an absolute tear since the calendar flipped to May,
Mayer's latest big night drives Greenville's bats
No. 1 Red Sox prospect knocks career-high 5 RBIs in win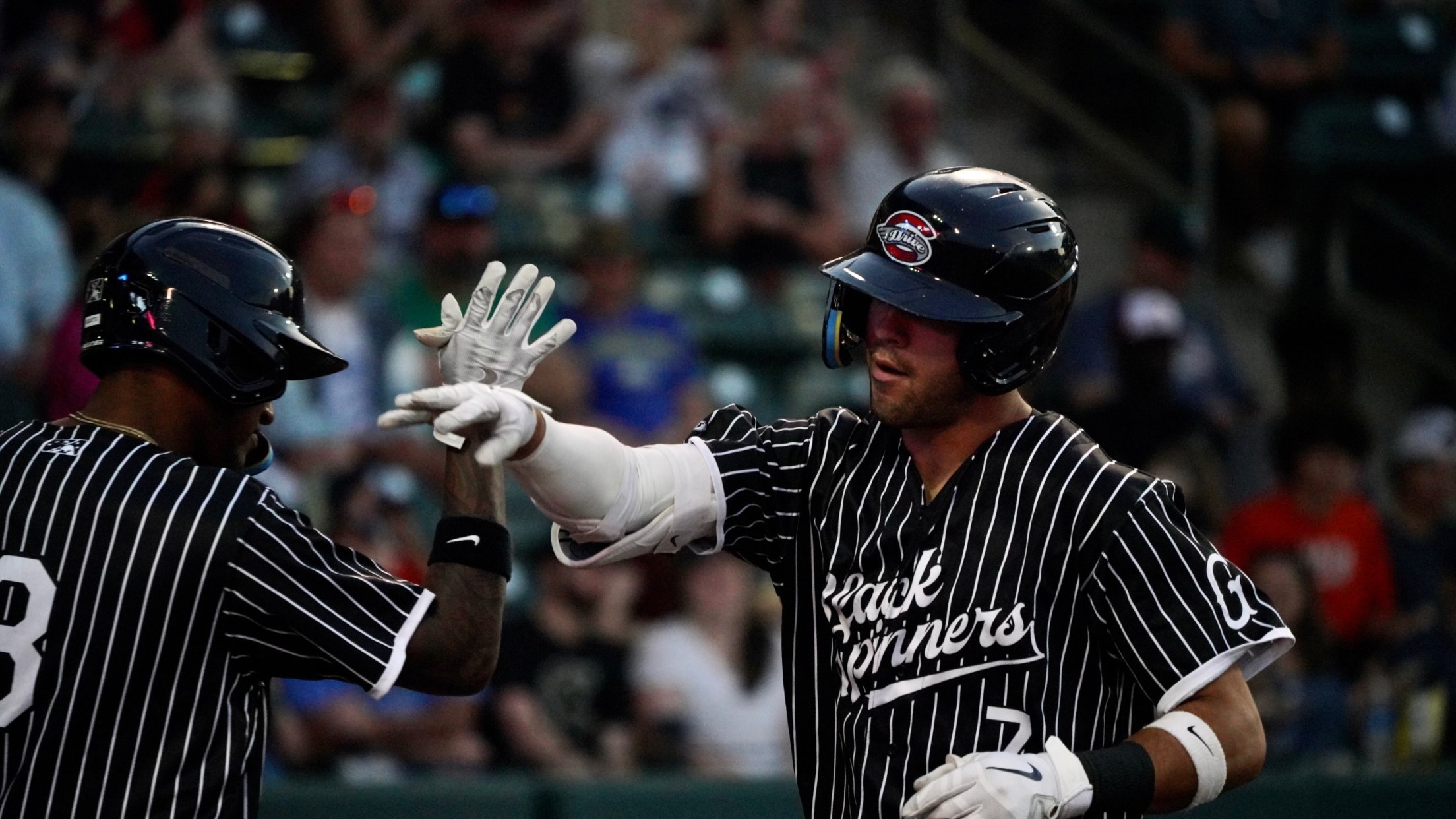 April showers usually bring May flowers, but for Marcelo Mayer, it has brought May power. The No. 7 overall prospect in baseball per MLB Pipeline has been an extra-base hit machine so far this month, and he continued that trend with a career-high five RBIs on Saturday. Mayer's day ended
Mayer shows bark on Dogs at the Diamond night
Top-ranked Red Sox prospect rips homer on four-hit night for Drive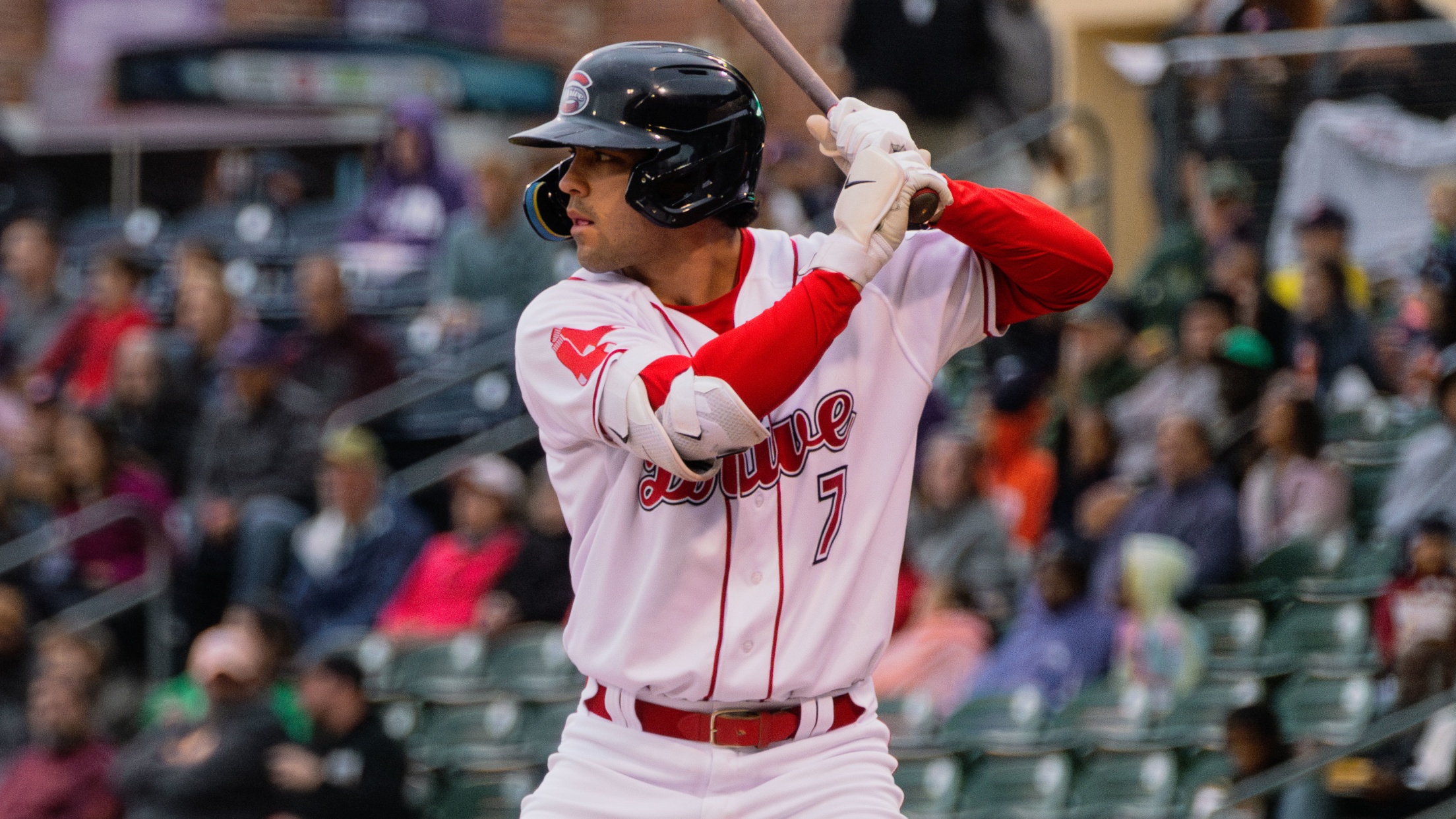 Marcelo Mayer seems to be putting the "May" into his surname. Or vice versa. Even though the No. 7 overall prospect in baseball per MLB Pipeline has played just two games since the calendar turned, he's got six hits across them for High-A Greenville. And Wednesday's output -- matching a
Mayer clubs first deep drive of '23 with Greenville
Top-ranked Red Sox prospect rips trio of hits on four-RBI night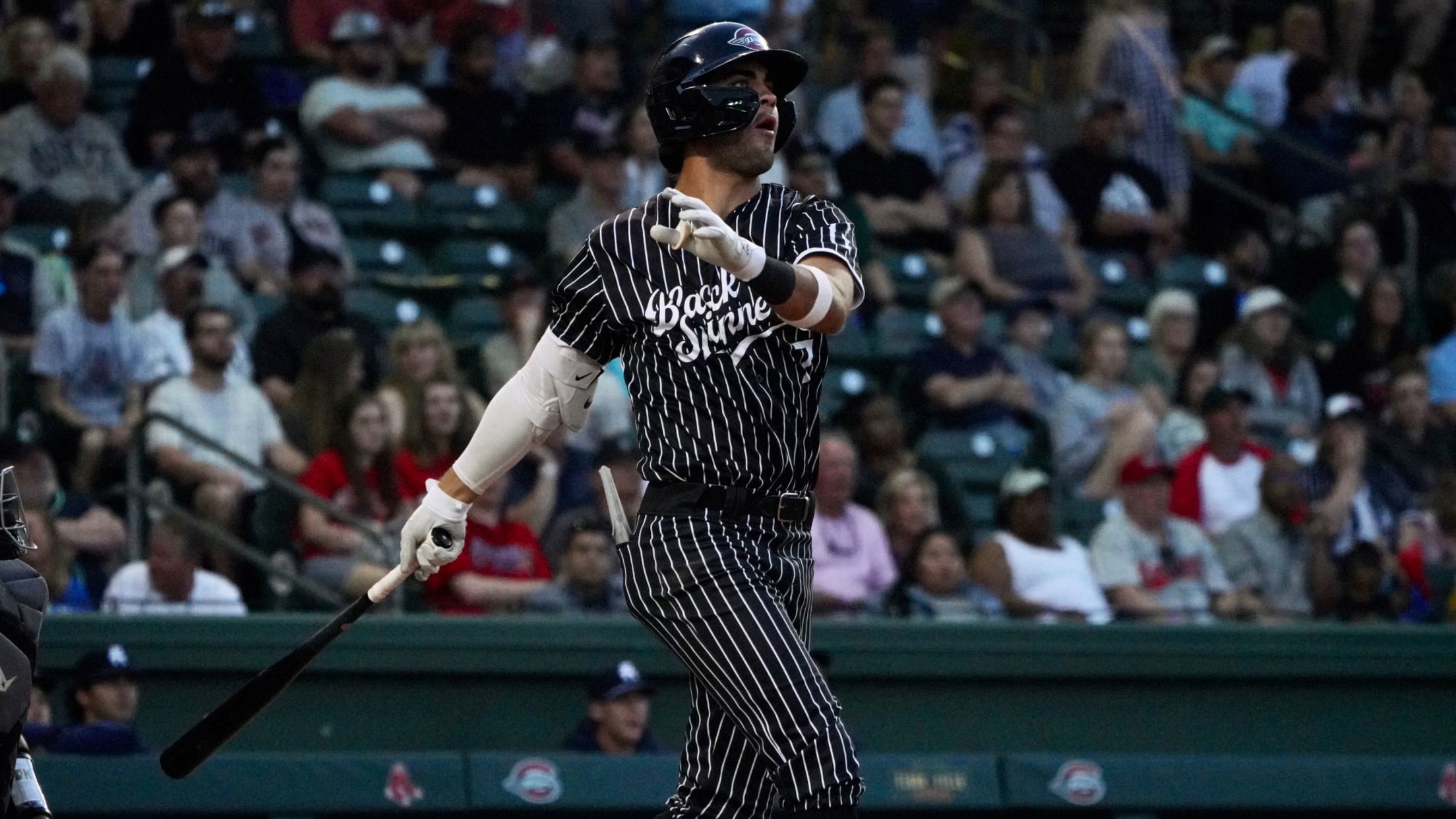 Boston's shortstop of the future, Marcelo Mayer, has left the yard for the first time this season. Rocking the special Greenville Black Spinners alternate jerseys on Jackie Robinson Day, the No. 7 prospect in baseball -- and Red Sox No. 1 -- per MLB Pipeline collected his first long ball
Prospect Primer: American League East
Stars align for Rodriguez-Mead; future tense for Yanks/Sox rivalry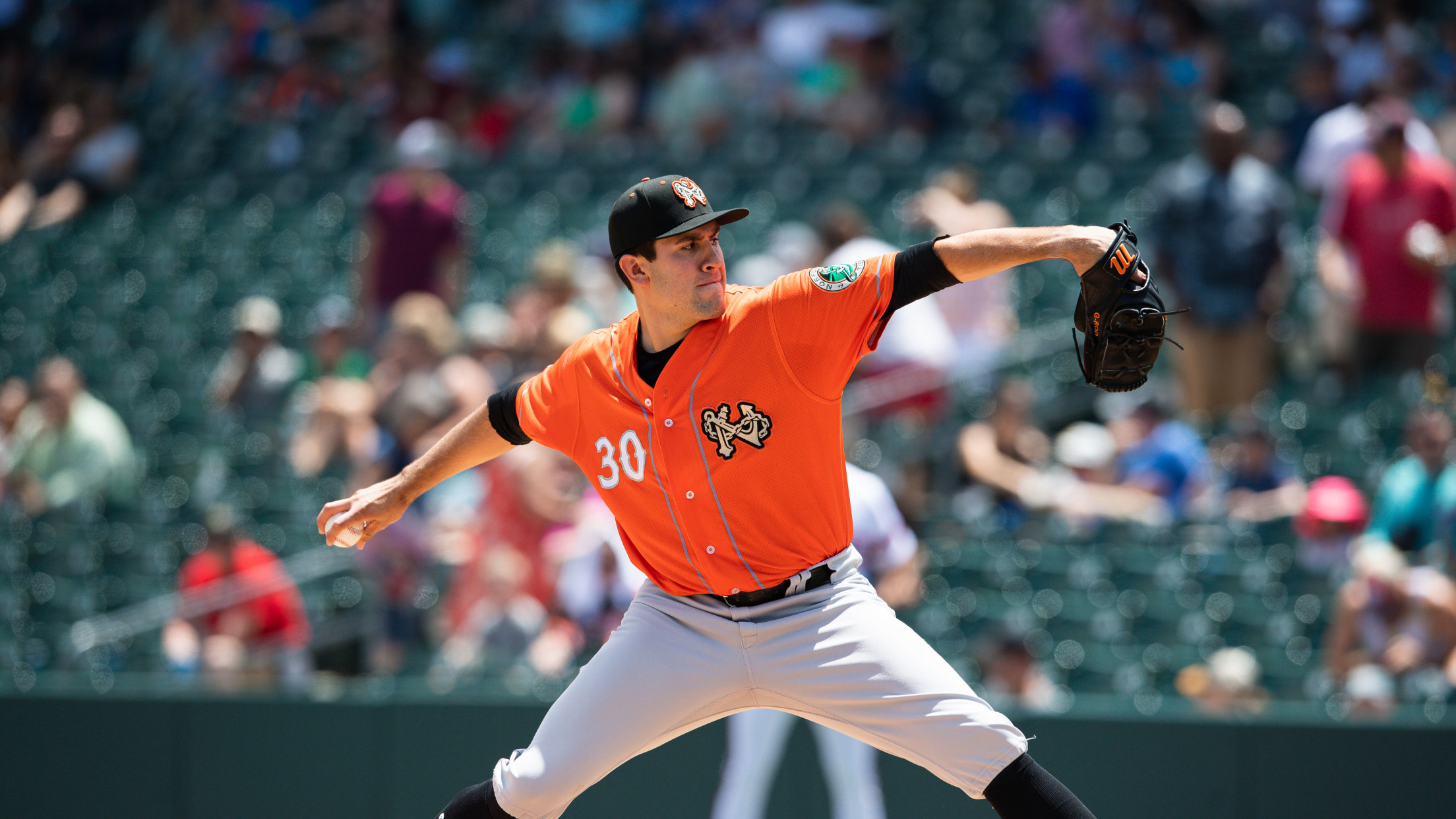 Some prospects are on the verge of stardom, others are entering a crucial phase of their development and others are getting their first tastes of full-season ball. As the 2023 season approaches, MiLB.com goes through each MLB division to take a look at the most intriguing prospects. Other Prospect Primers:
Sea Dogs staff reaps surprise reward from team sale
Former owners cut checks as parting gift to 18 club employees
February mornings in Maine can be bleak. On this particular one, Feb. 7, a Tuesday following a weekend when the wind chill hit -45 degrees, the atmosphere in the offices of Portland's Hadlock Field abruptly took a sunny and warm turn. The 18 full-time staff members of the Sea Dogs
The Road to The Show™: Ceddanne Rafaela
Show-stopping athleticism fuels breakout for No. 86 prospect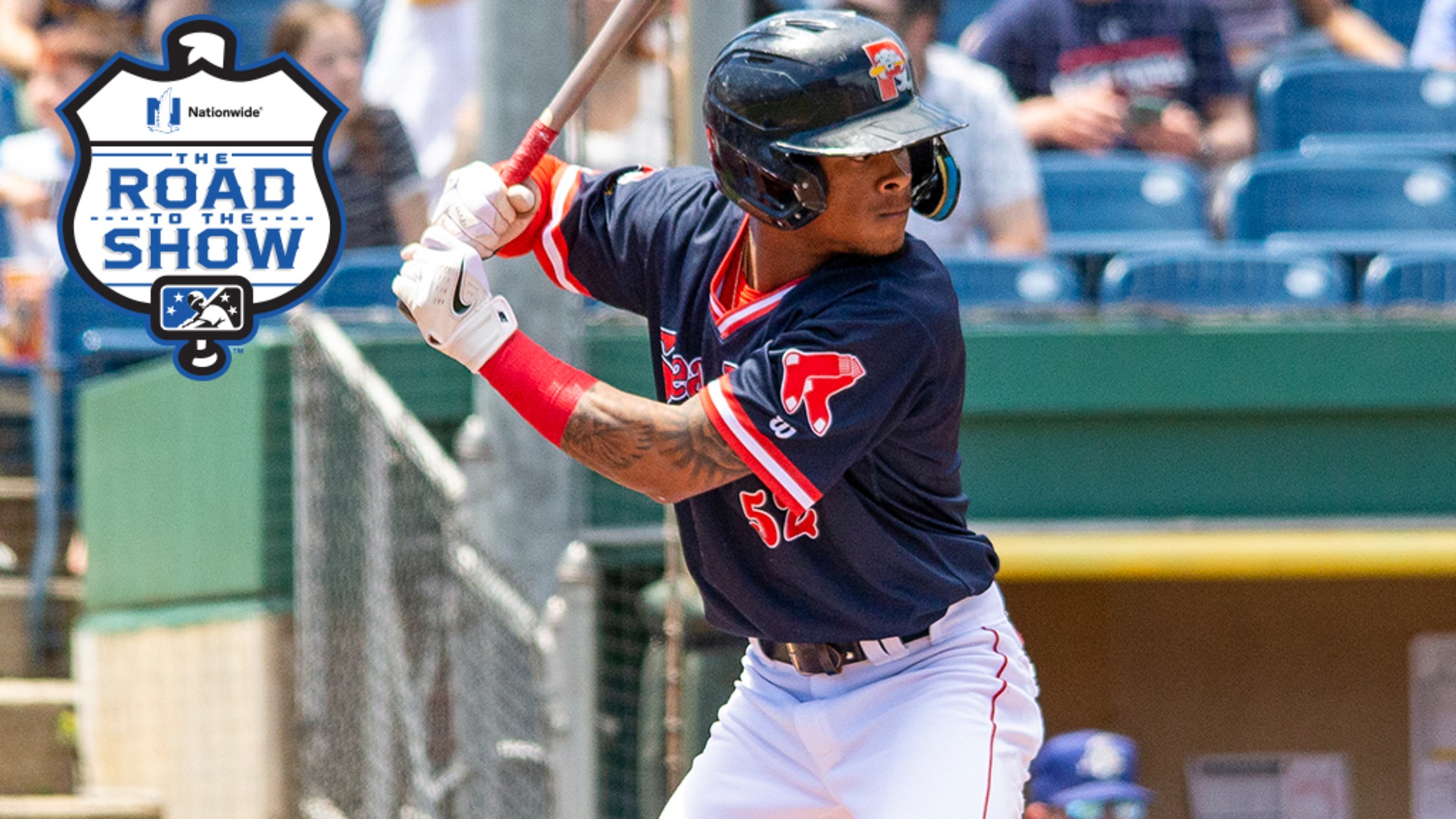 Each week, MiLB.com profiles an elite prospect by chronicling the steps he's taken toward achieving his Major League dream. Here's a look at third-ranked Red Sox prospect Ceddanne Rafaela. For more stories about players on The Road to The Show, click here. Ceddanne Rafaela stole the show on a frequent
Kavadas looks to build upon impressive 2022 season
Red Sox 2022 Minor League Offensive Player of the Year slugged 26 homers last season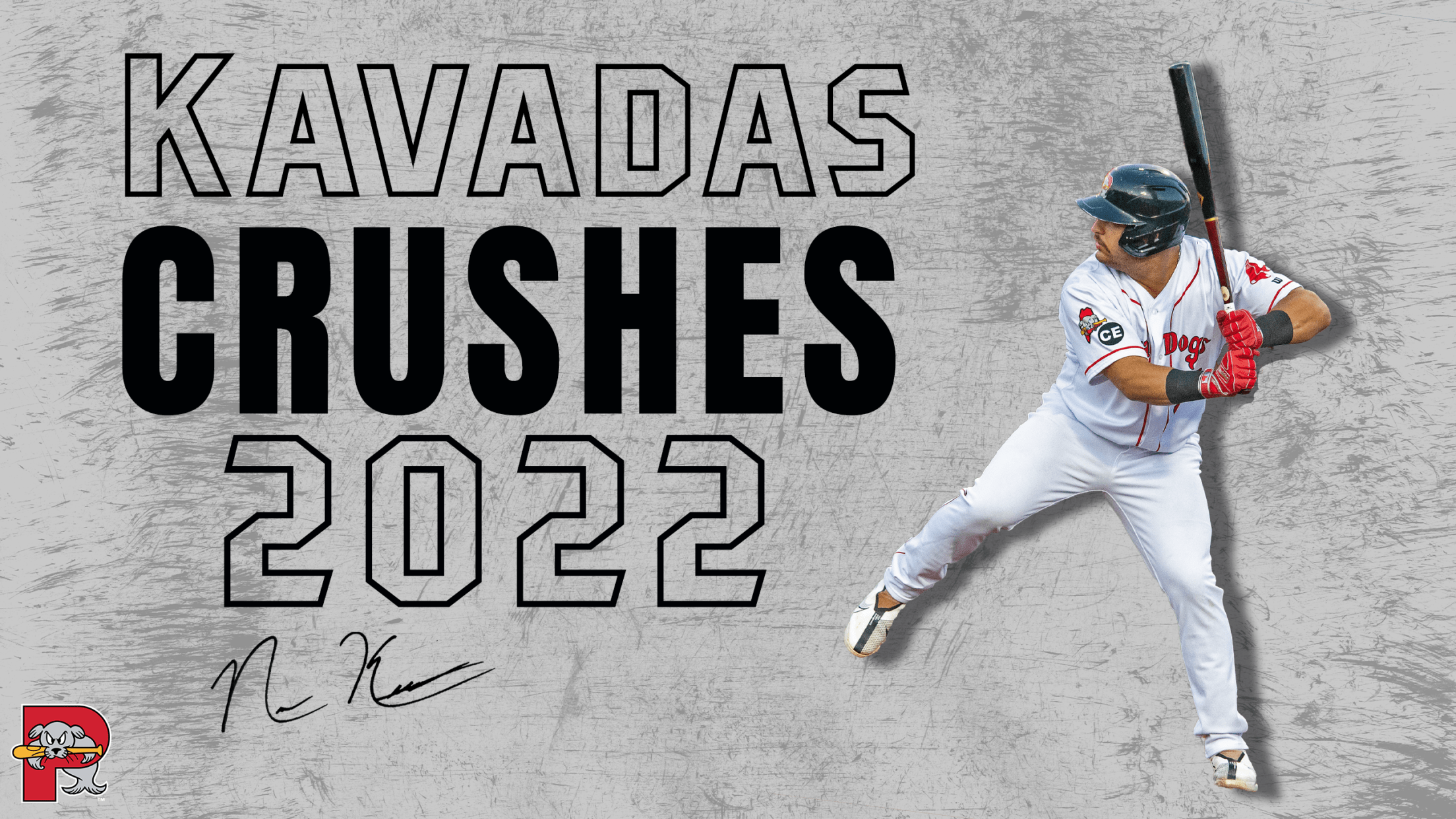 The echo of metal cleats meeting the pavement grows louder as a cluster of white jerseys makes its way into the clubhouse. The excitement from the field pours into the locker room as the Portland Sea Dogs celebrate another late regular-season victory, taking them one step closer to their first