Alvarez returning to manage Tigers' FCL affiliate in 2023
Luckert, Bredeson, Paniagua named to FCL Tigers' field staff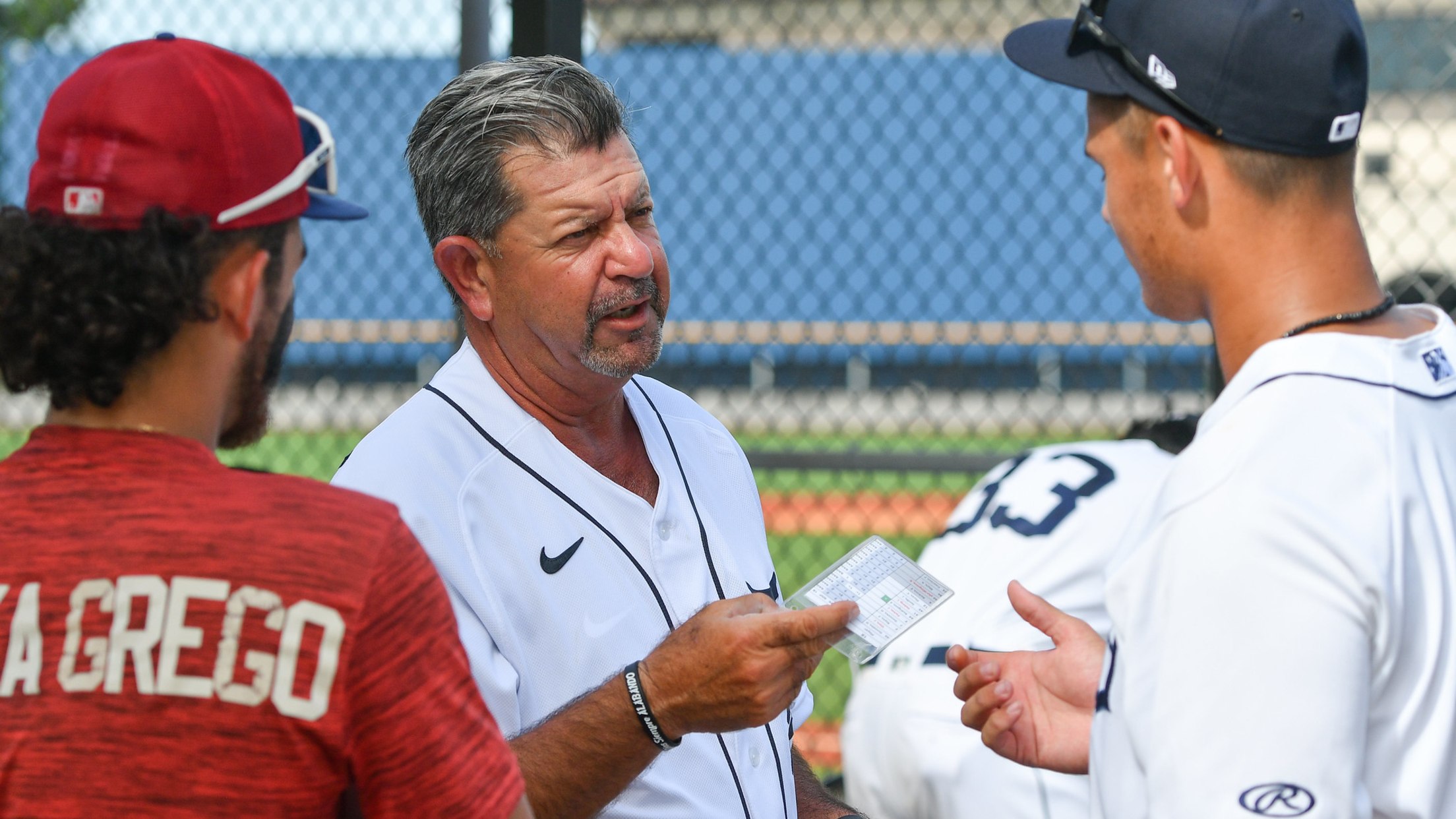 Mike Alvarez will return to manage the Tigers' rookie-level affiliate in 2023 after the organization finalized its Minor League coaching staffs. Alvarez managed the Tigers' Florida Complex League squad to an 18-37 record in 2022 after serving as the team's skipper in 2021. He'll be joined in the dugout by
Tigers' Carpenter, Meadows reach new heights
Slugging outfielders help power Detroit's development machine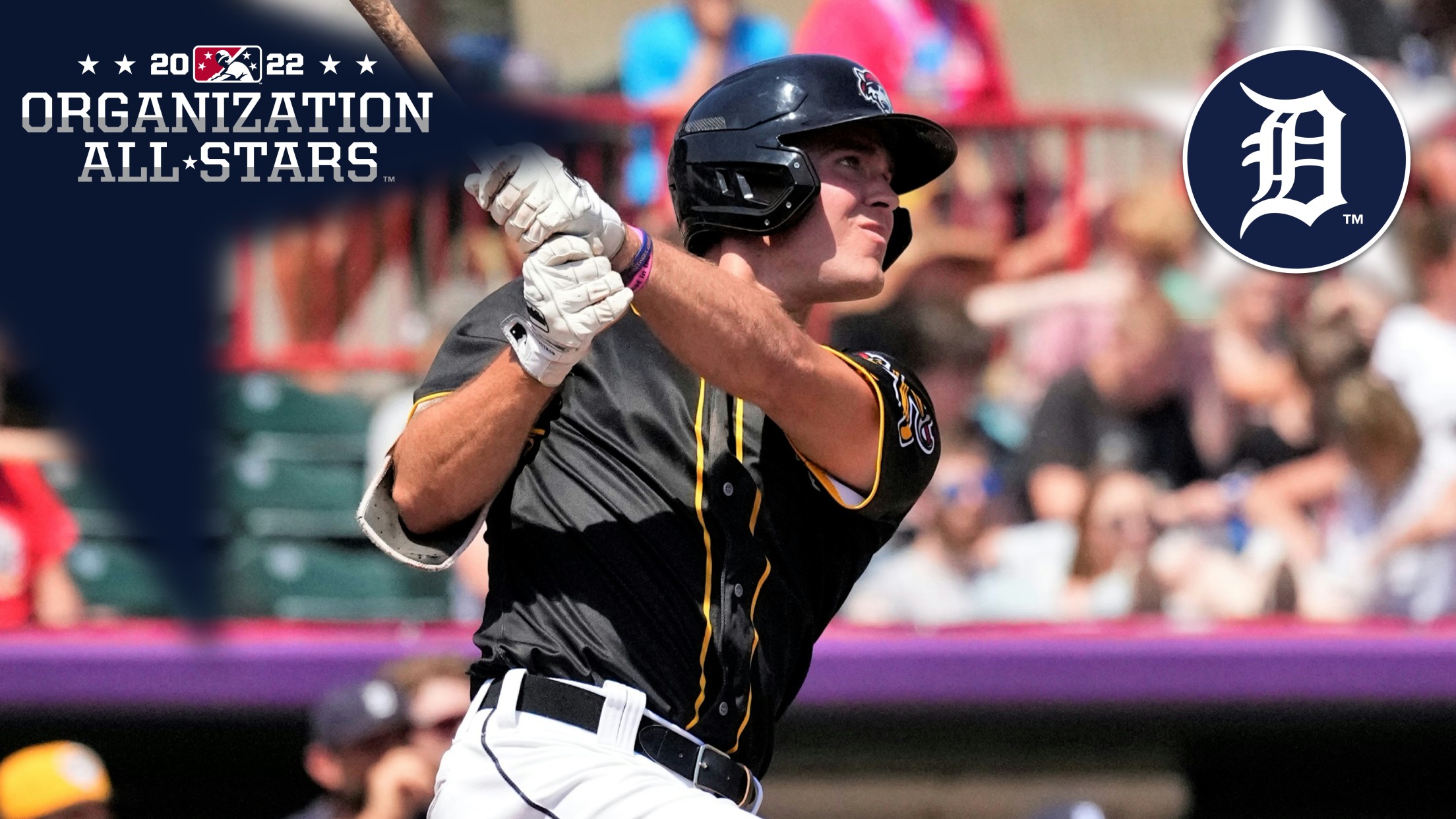 Each offseason, MiLB.com goes position by position across each organization and honors the players -- regardless of age or prospect status -- who had the best seasons in each farm system. Next up in our 2022 Organization All-Stars series are the Detroit Tigers. 2022 Organization Summary Triple-A Toledo: 87-63 Double-A
The Road to The Show™: Tigers righty Jobe
No. 38 overall prospect flashes elite potential in first pro season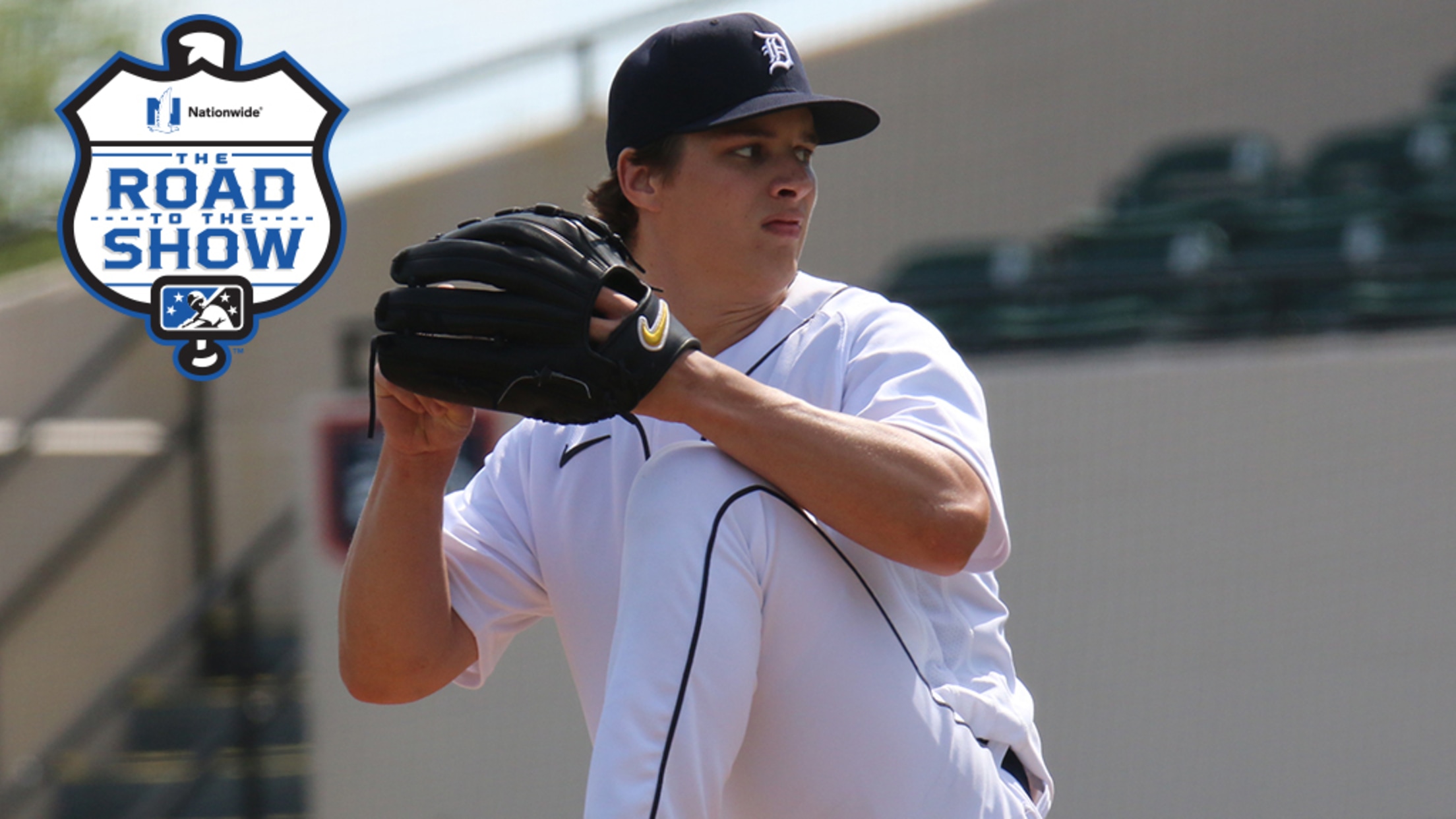 Each week, MiLB.com profiles an elite prospect by chronicling the steps he's taken toward achieving his Major League dream. Here's a look at top Tigers prospect Jackson Jobe. For more stories about players on The Road to The Show, click here. There was a clear priority for Jackson Jobe coming
Field general: Rosoff goes from Army to Erie
West Point graduate balances careers in baseball, military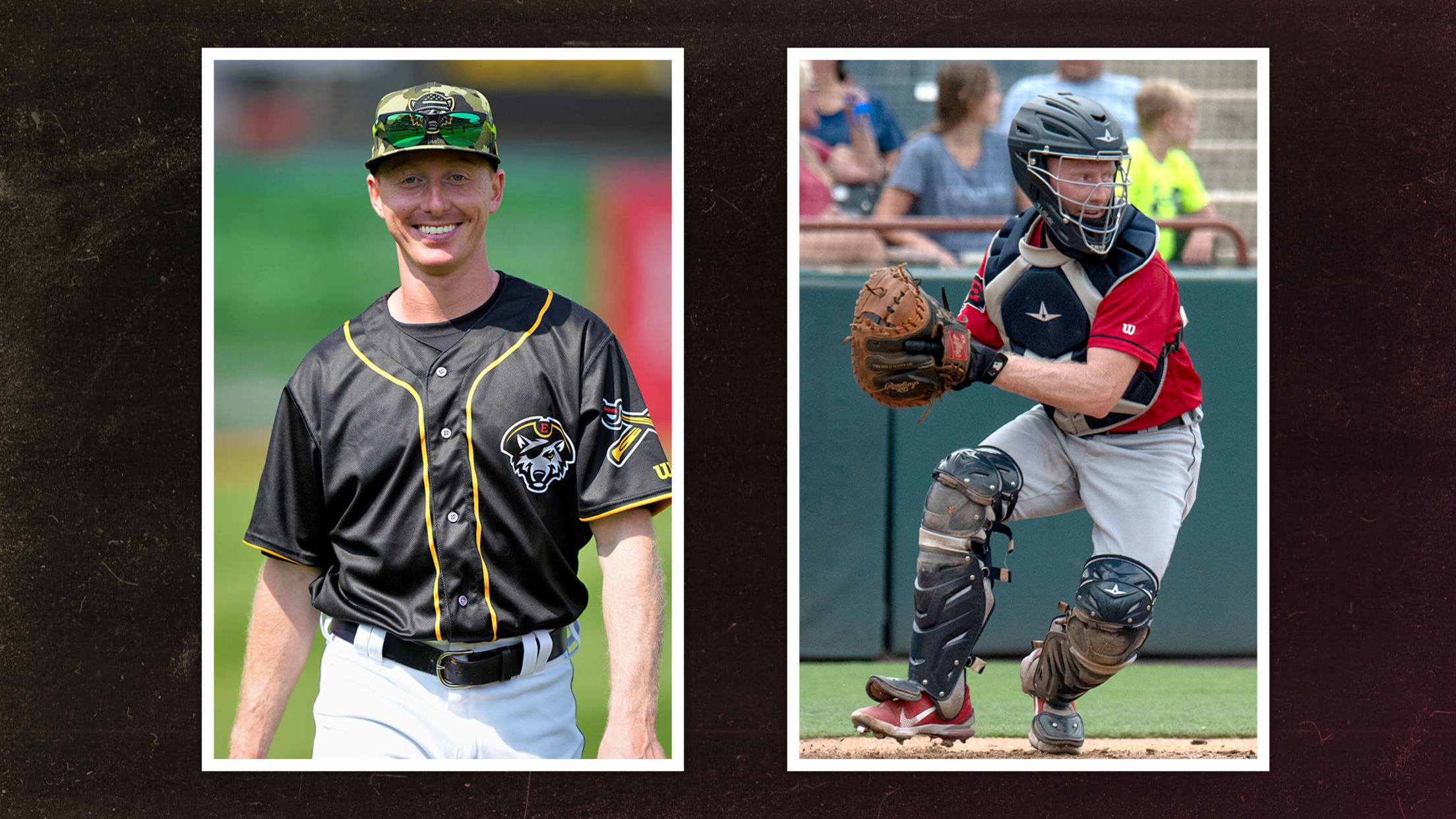 ERIE, Penn. -- When Double-A Erie catcher Jon Rosoff steps to the plate at UPMC Park, an Army running cadence song plays over the PA. This anomalous walk-up music, more evocative of boot camp than ballgame, encapsulates Rosoff's dual existence. Since signing with the Tigers organization in 2018, he's balanced
Yes to Yaya: Erie embraces energetic reliever 
SeaWolves' Chentouf an extroverted, exuberant fan favorite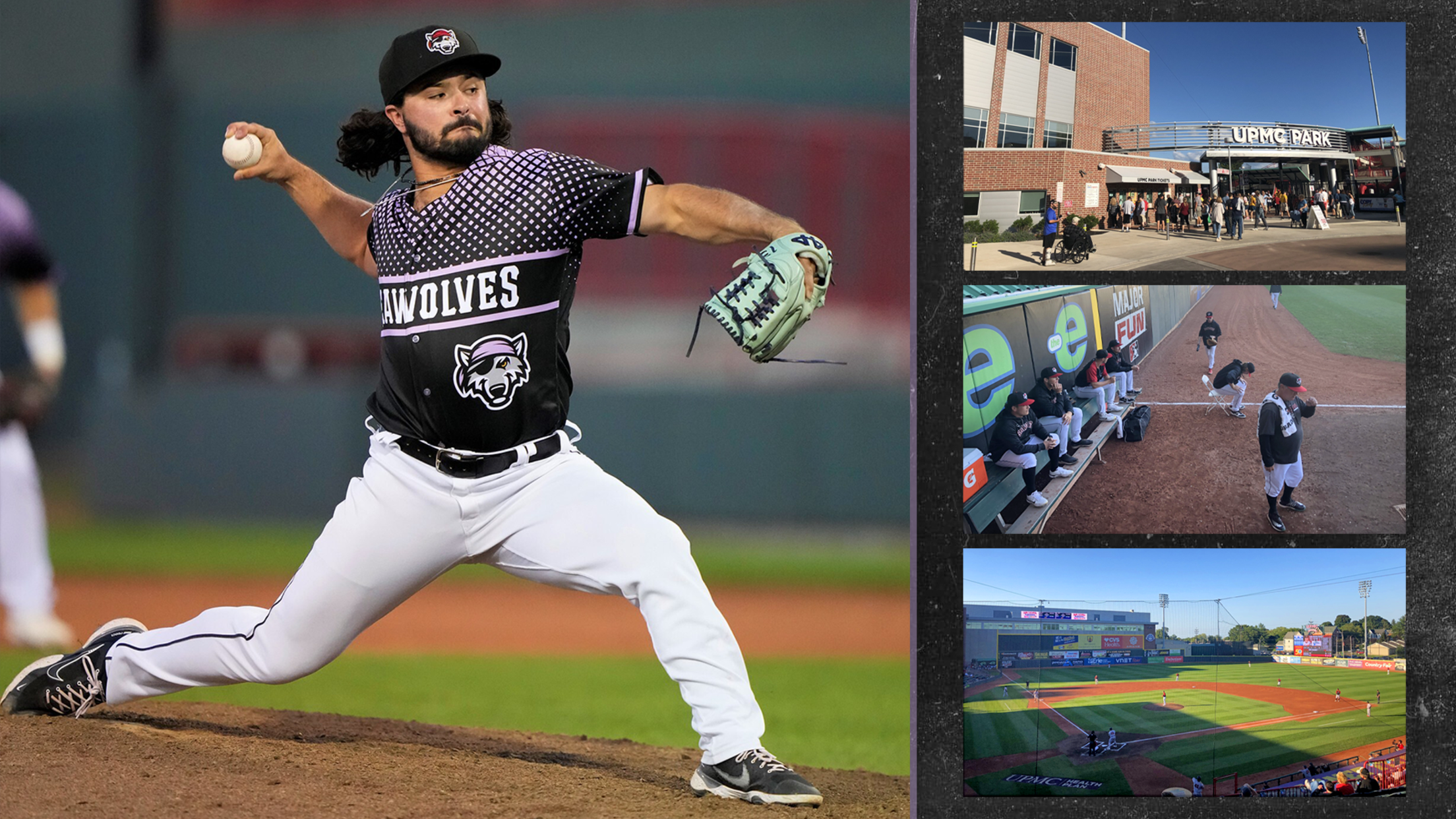 ERIE, Penn. -- Yasin Chentouf, a bearded, long-haired and compactly built SeaWolves relief pitcher, has always had a gift for gab. It's just who he is. This propensity for loquaciousness resulted in his nickname, which he's had for the entirety of his baseball career: Yaya. "My first year playing baseball,
Erie Offense Backs Olson in Historic Game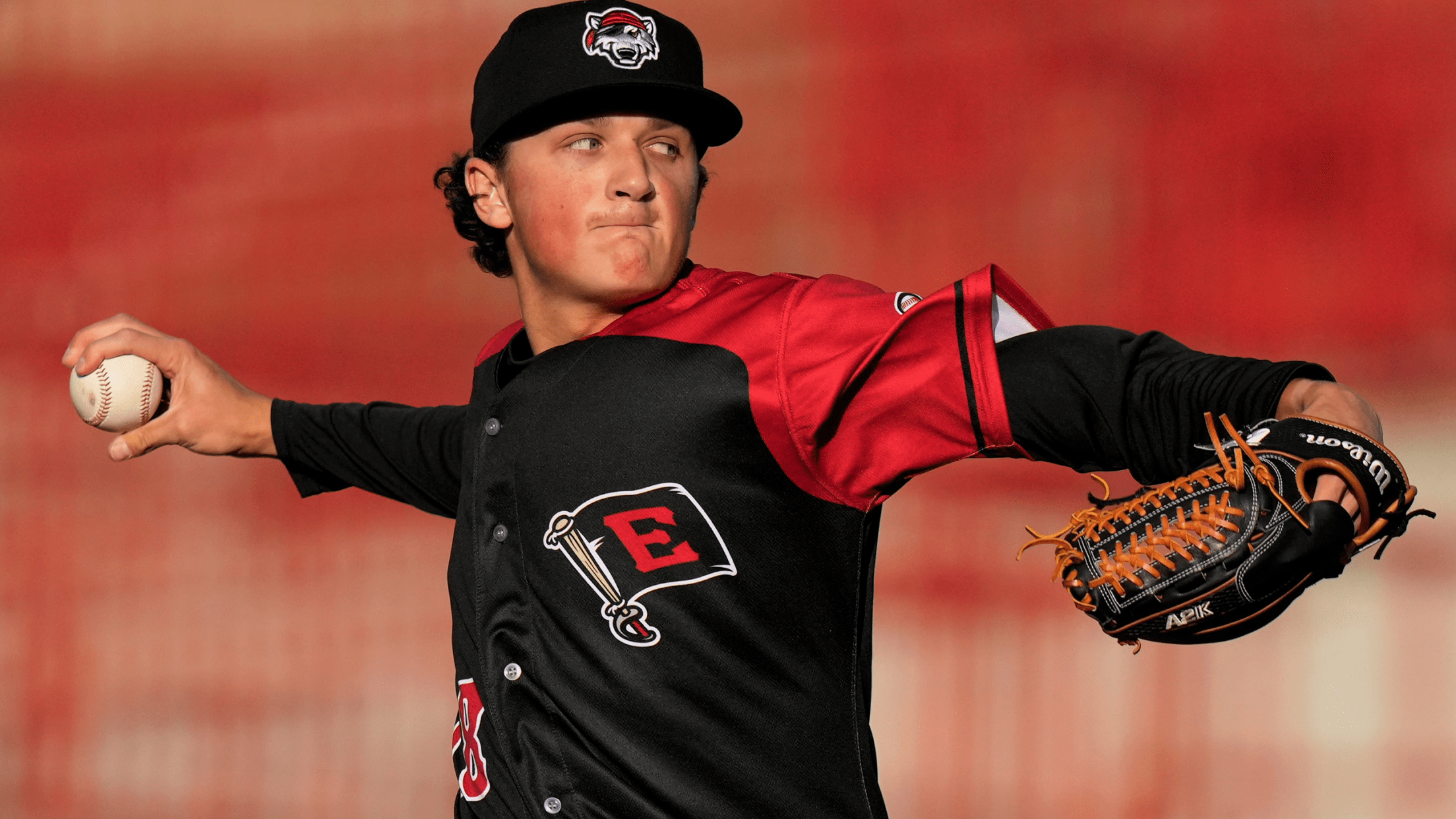 The Erie SeaWolves' offense came alive on Thursday at UPMC with a 9-2 victory over the Altoona Curve, thus staying in first place with nine regular-season games remaining. Reese Olson began his outing by etching his name into the history books. He struck out the first batter he faced in
A groundout that must be seen to believed
Cleveland farmhand delivers a highlight-reel at-bat for Columbus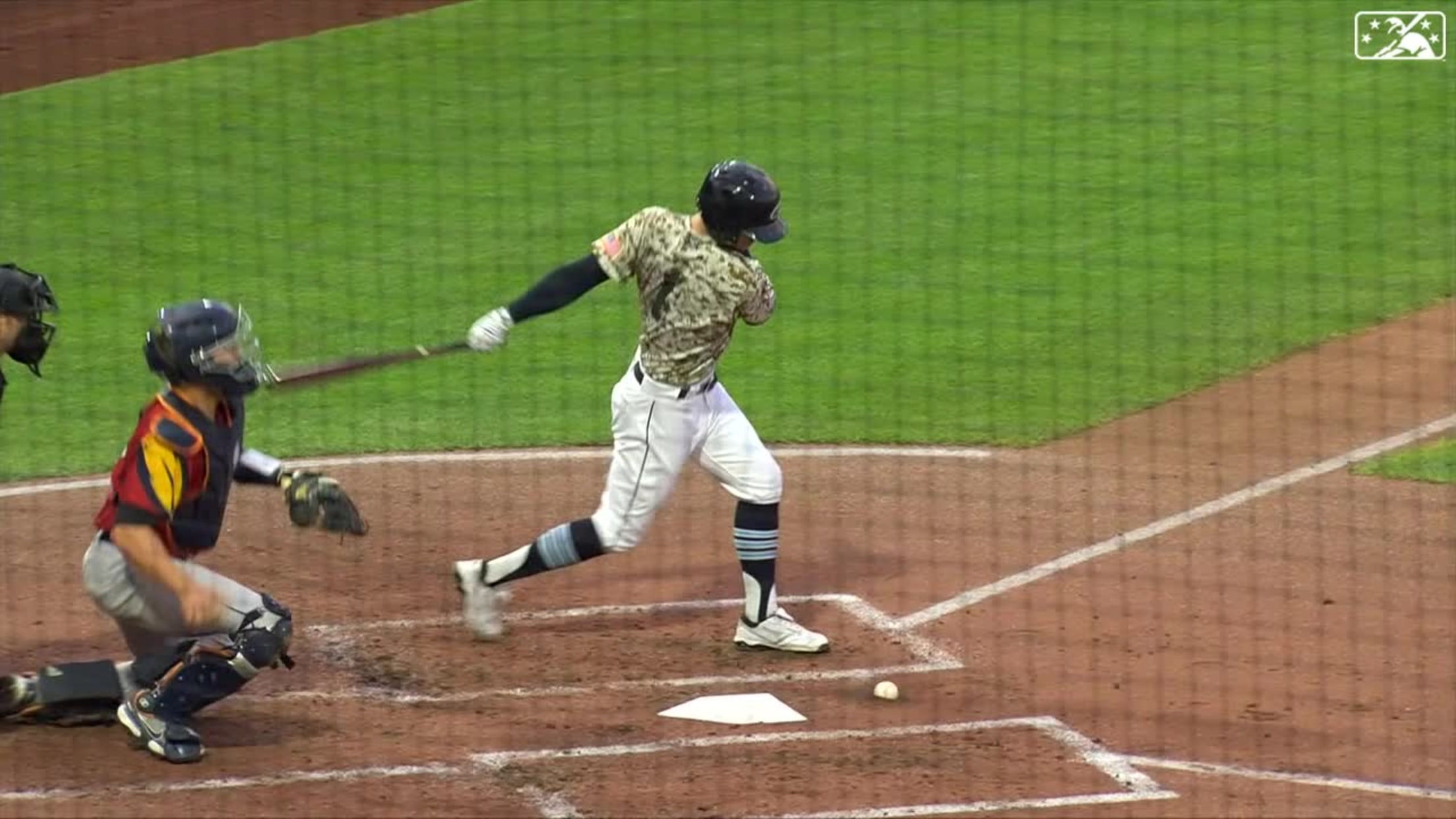 Let's just say Ernie Clement is not a name earthworms and other dirt-loving creatures will speak fondly of. The play will go down as a "2-unassisted putout" in the scorebook, but his first at-bat groundout was anything but normal in Triple-A Columbus' 4-0 loss to Toledo. Leading off the home
Prospect Q&A: Tigers right-hander Madden
Detroit's No. 5 prospect discusses pro routines, adding a cutter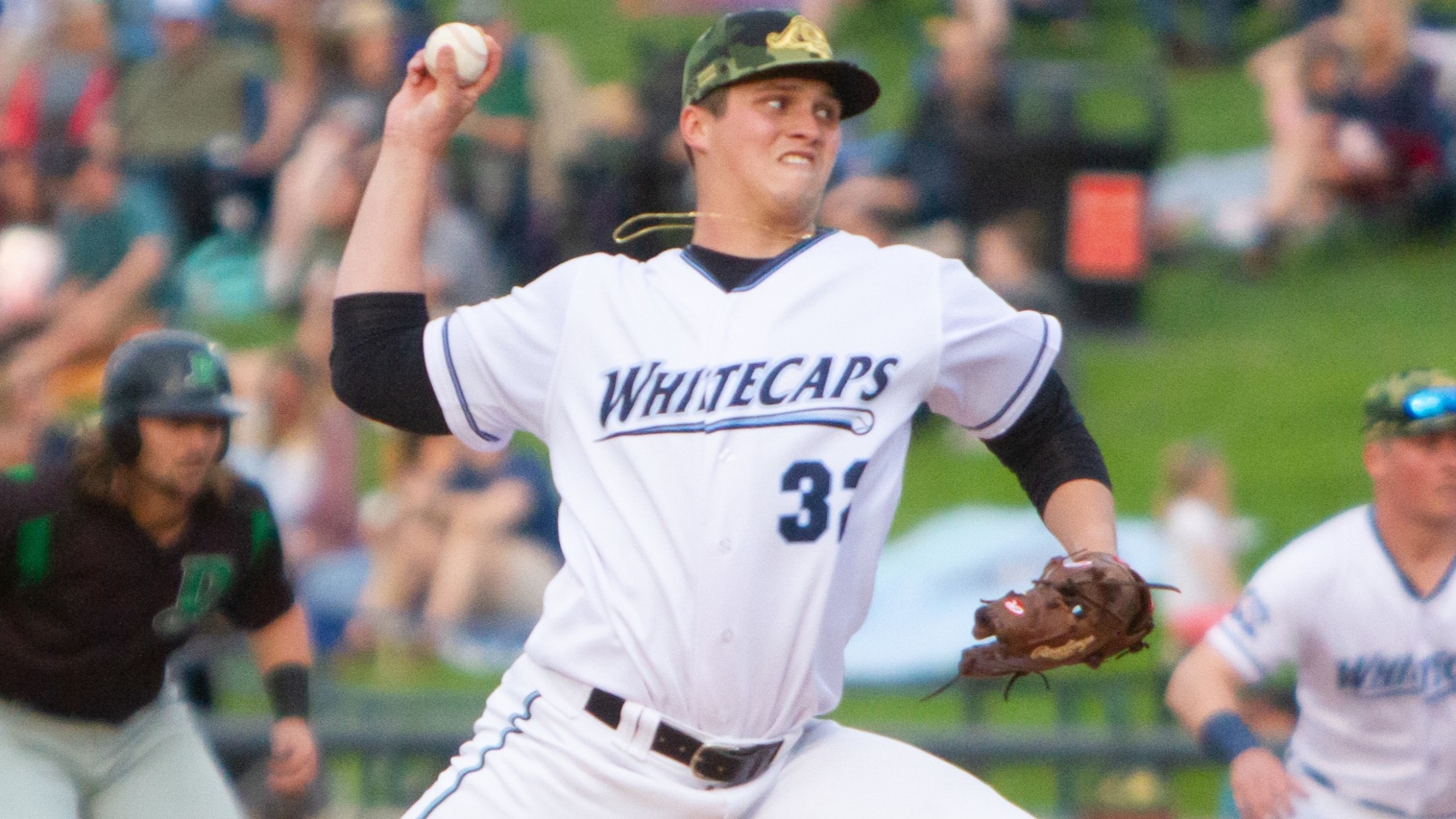 Ty Madden's slide in last year's Draft seems to have been a boon for the Tigers. Detroit's fifth-ranked prospect was viewed as a top-10 Draft talent by MLB Pipeline after posting a 2.59 ERA over his college career at the University of Texas, but he slid to the competitive balance
Breakout candidate: Tigers infielder Workman
Detroit's No. 14 prospect piled up extra-base hits in Minors debut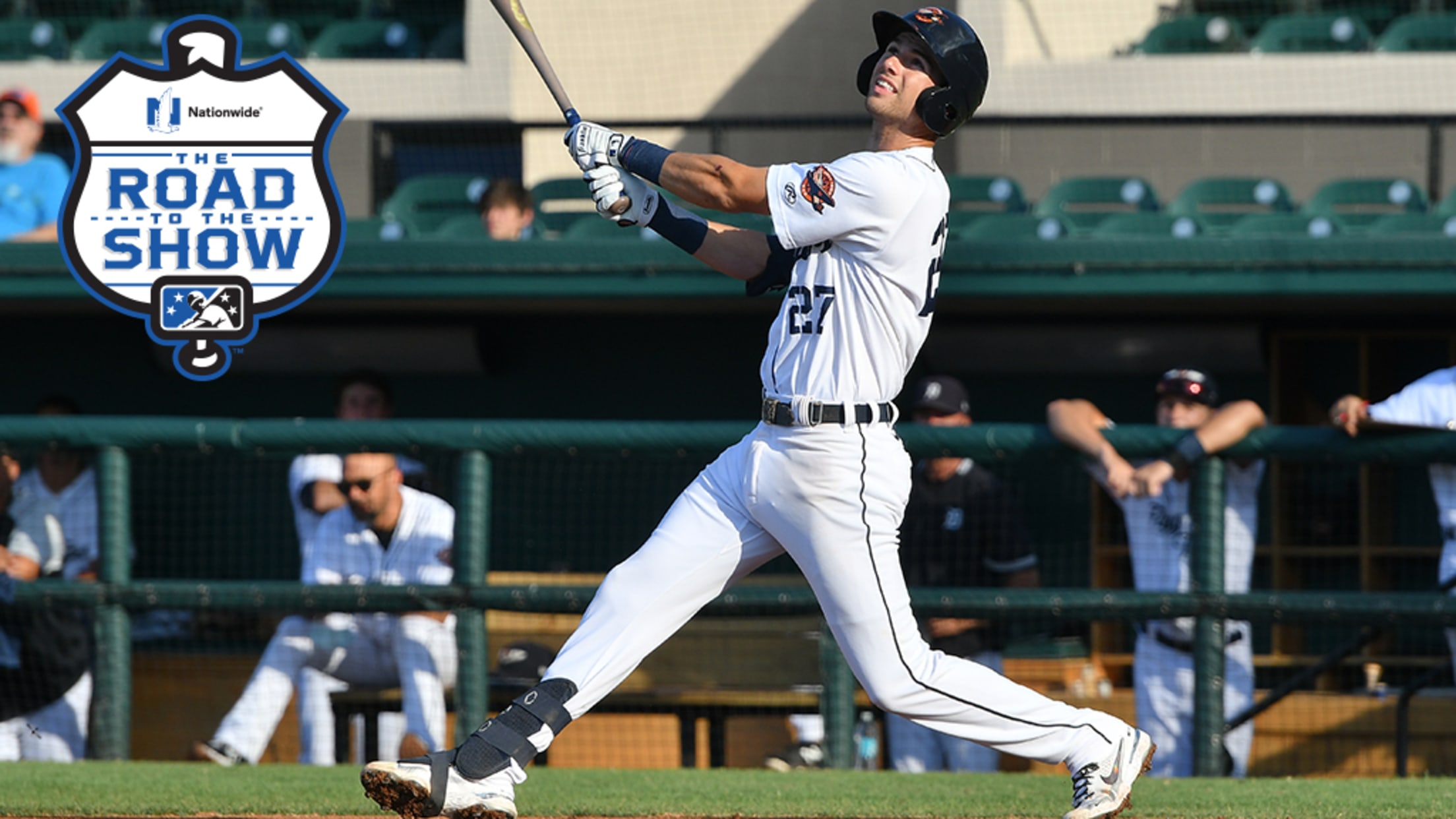 MiLB.com's Breakout Candidate series spotlights players who could garner some serious attention in 2022. Here's a look at Tigers' No. 14 prospect Gage Workman. As Detroit nears the end of its rebuild, Gage Workman may become an important part of its contender stage. The 22-year-old posted some of the most
Torkelson, Greene earn stripes for Tigers
Near-ready Top 100 prospects giving Detroit hope on horizon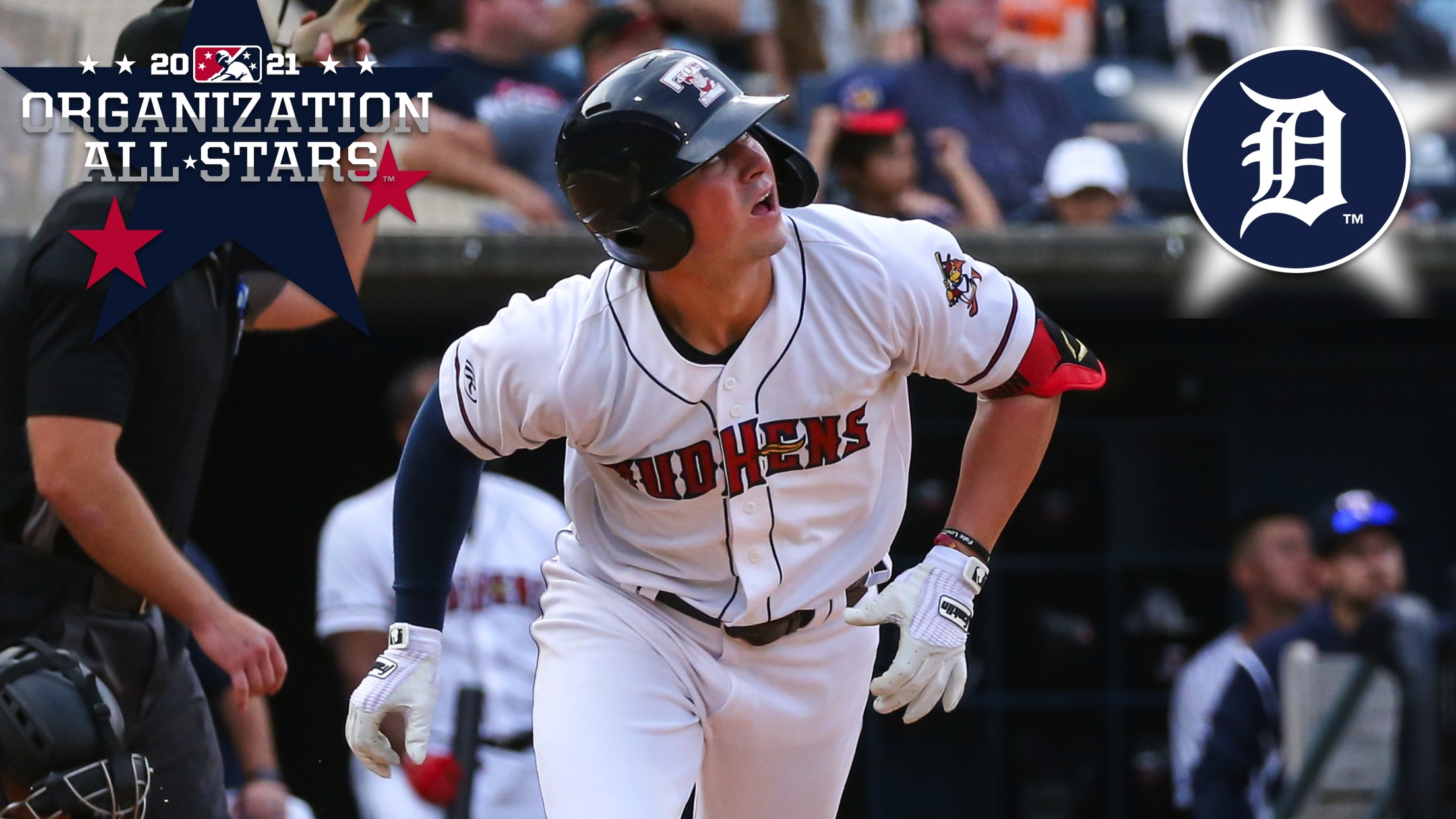 Each offseason, MiLB.com goes position by position across each system and honors the players -- regardless of age or prospect status -- who had the best seasons in their organization. Click here to locate your favorite club. Matters could be at a turning point in the Motor City. It's no
The Show Before the Show: Episode 331
Toledo front office combines work with Mud Hens, Walleye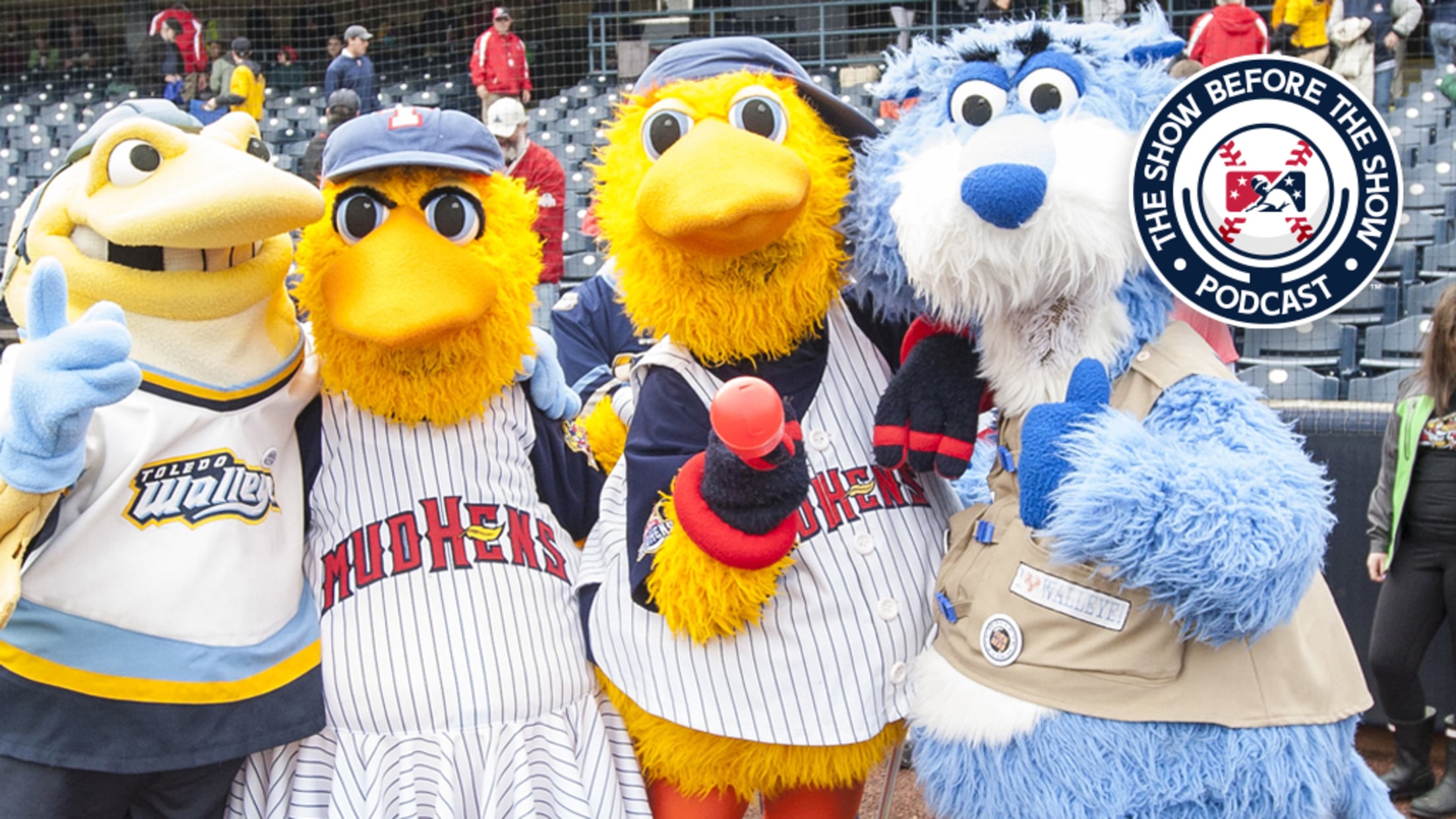 Check out the latest episodes of The Show Before the Show, MiLB.com's official podcast. A segment rundown is listed below, in case you want to skip to a particular section. Like the podcast? Subscribe, rate and review "Minor League Baseball podcast" on iTunes. The podcast is also available via Spotify,
Rivera Hits 21st in Record-Setting Win
Rivera launched a two-run home run to tie the Whitecaps franchise record set by Kelly Hunt in 2004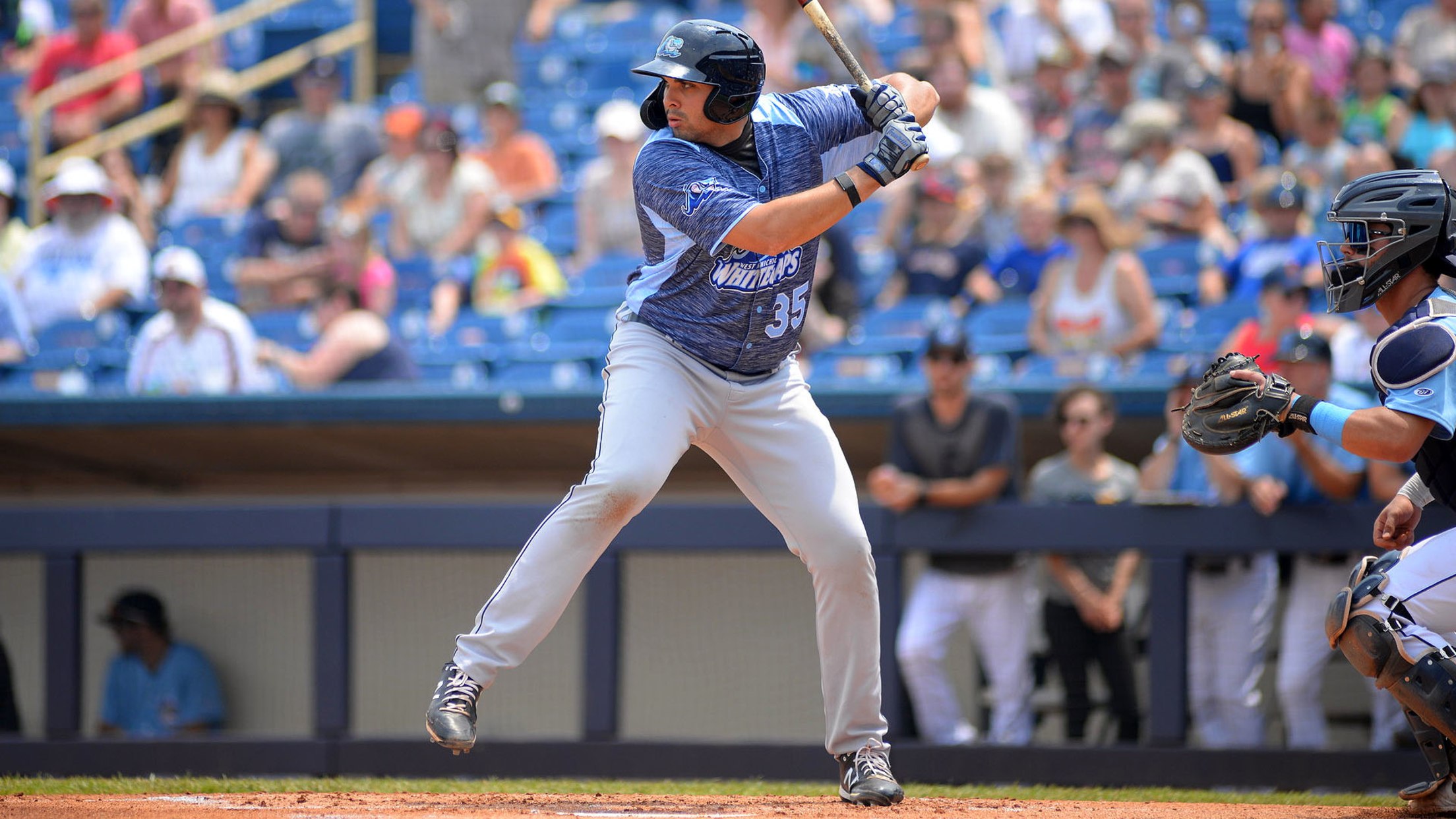 LANSING, MI – The West Michigan Whitecaps closed the 2021 regular season by breaking records and tying others as part of a 19-4 blowout victory over the Lansing Lugnuts in front of 4,025 fans at Jackson Field on Sunday afternoon. Infielder Rey Rivera launched a two-run home run to tie
Erie's Policelli finds calling as a jack of all trades
Tigers prospect is using super utility role as a beeline to the Majors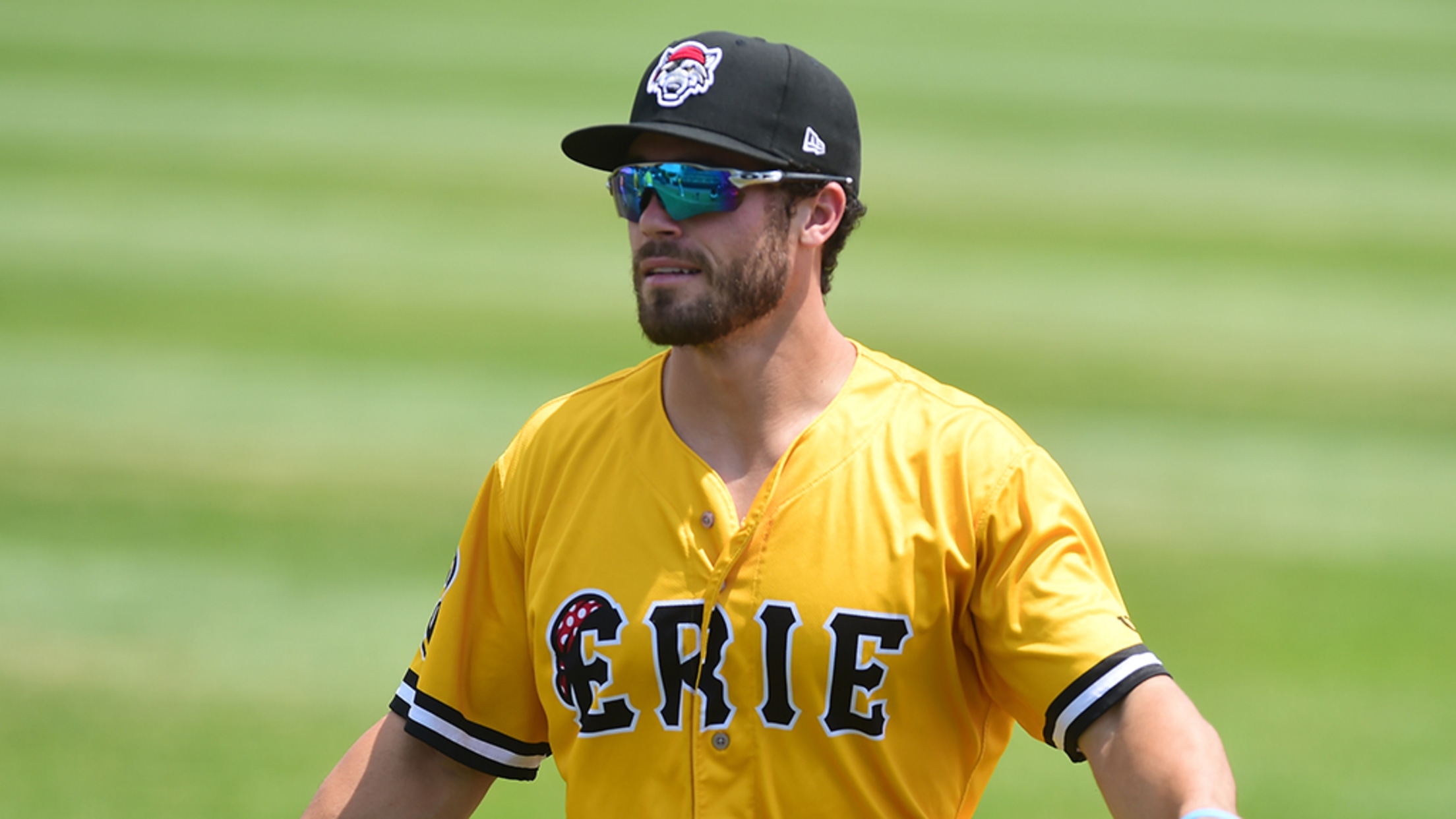 Labeled a super utility player in the Minors may not conjure up images of future big league stardom, but those within the game know better. For most prospects, a path to the Majors is rarely linear. That includes Brady Policelli, who embraced a suggestion from a former manager to carve
SeaWolves Steamroll Curve in Doubleheader Sweep
Greene, Kreidler, Torkelson all go deep for Erie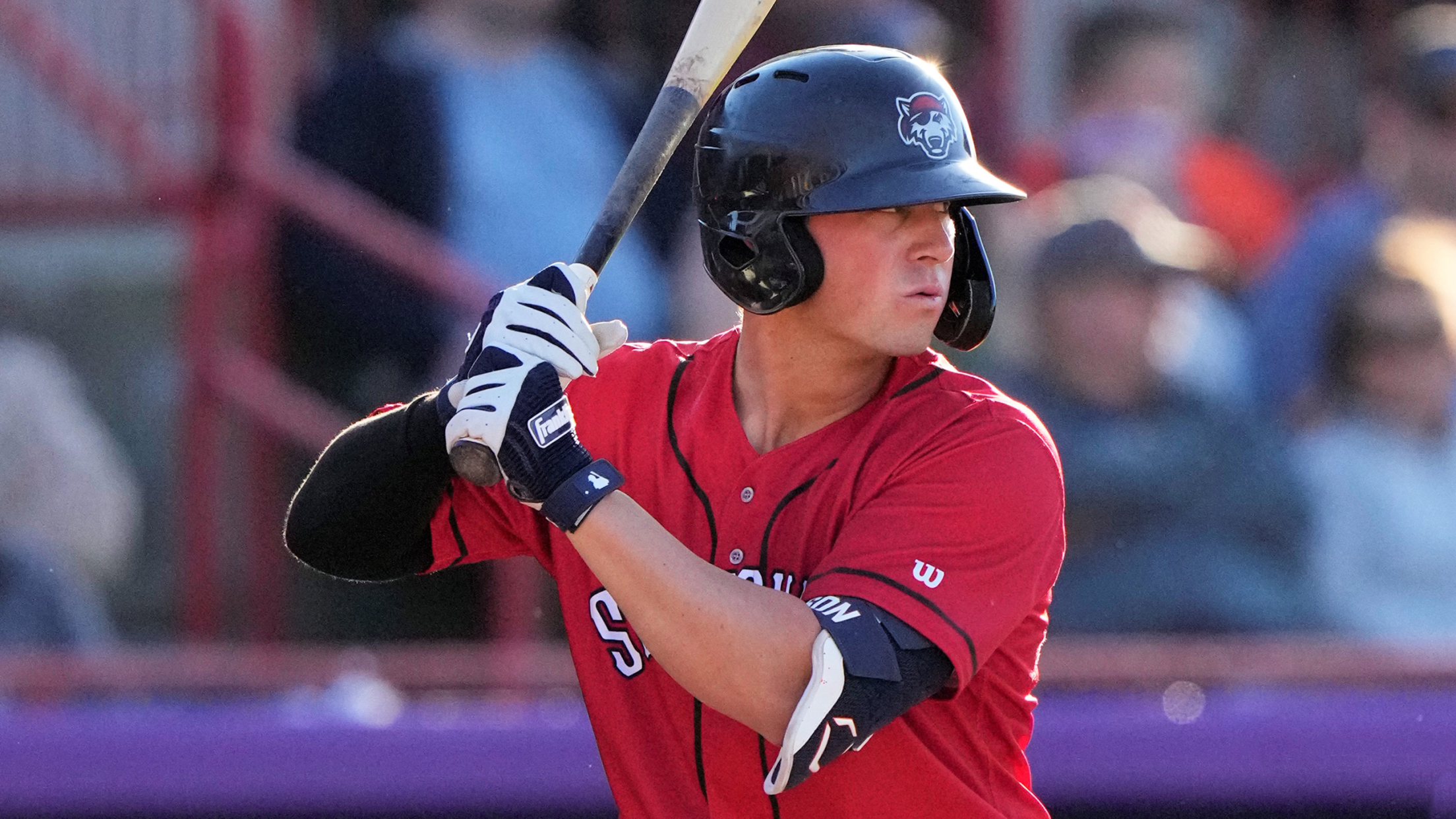 The Erie SeaWolves swept a doubleheader for the first time this season, steamrolling the Altoona Curve 15-1 in the first game, and earning a 6-0 shutout in the nightcap. Erie scored 10 runs in the third inning of game one, and matched a season-high five home runs from the offense
Scouting report: Tigers' Spencer Torkelson
No. 3 overall prospect will begin his pro career back at third base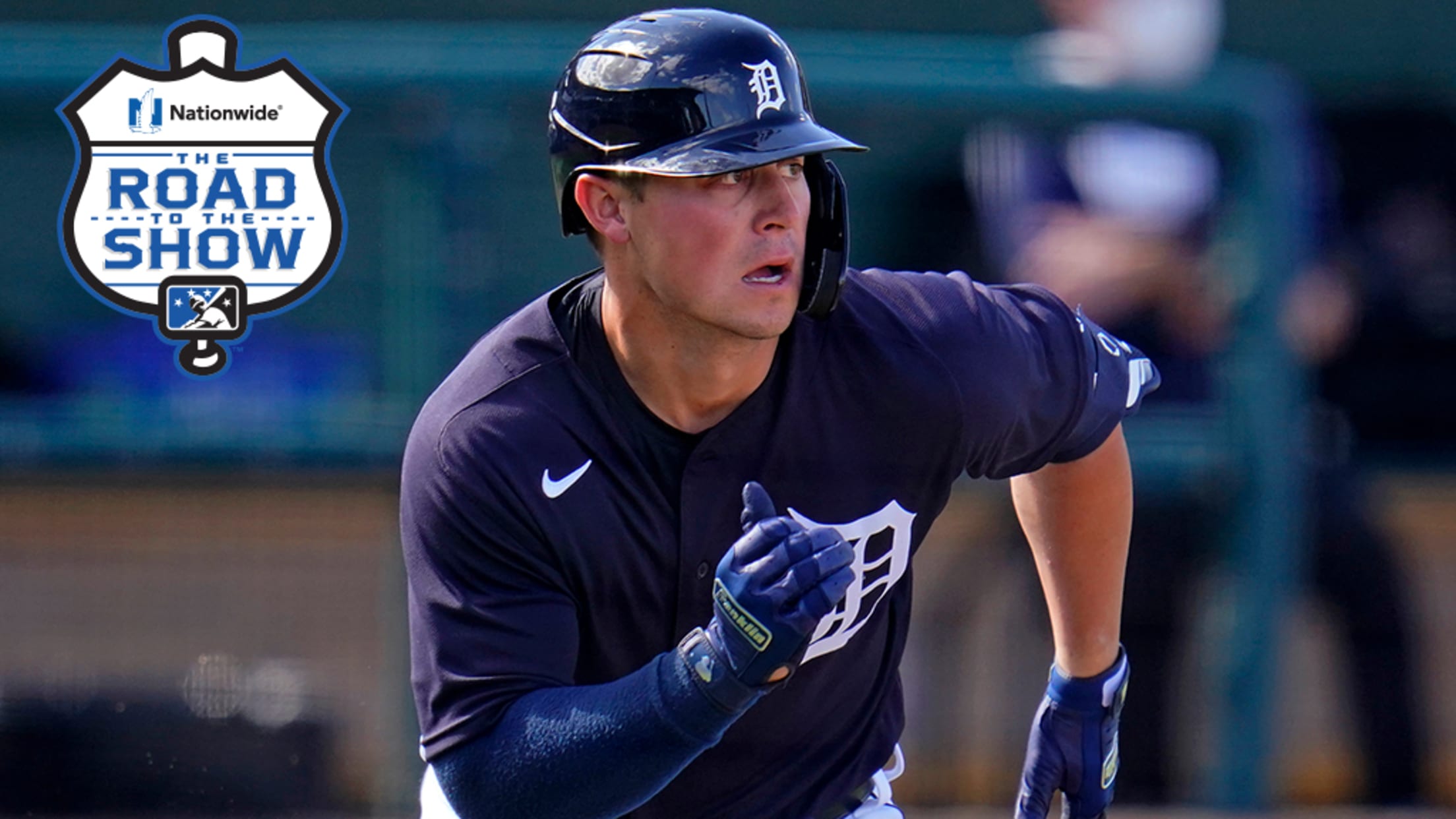 MiLB.com introduces a new series spotlighting players who are just starting their professional careers, focusing on what the experts are projecting for these young phenoms. Here's a look at top Tigers prospect Spencer Torkelson. For more stories about players on The Road to The Show, click here.
Toolshed: Spring Training camps to watch
Ten groups worth following as top prospects showcase talents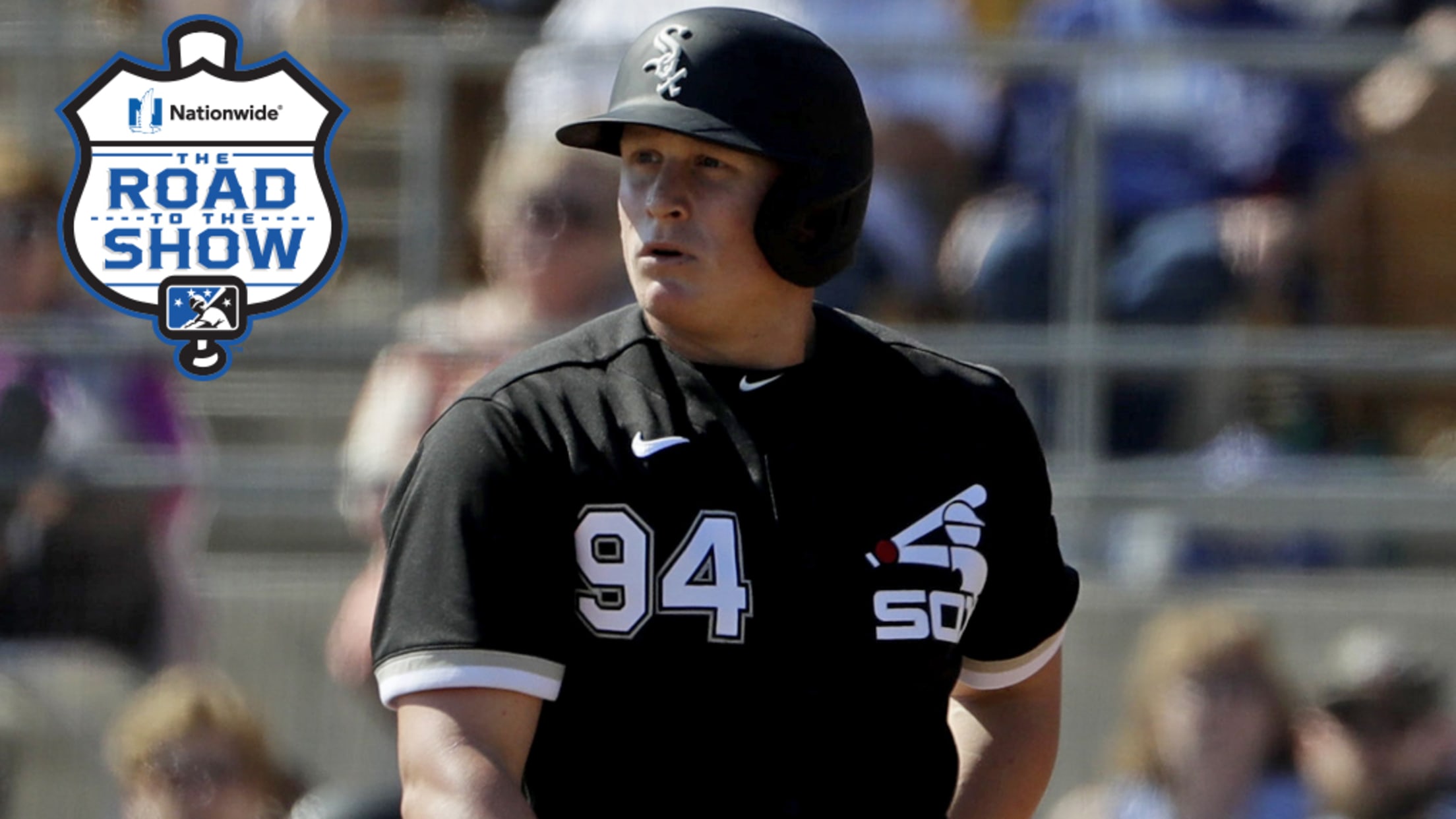 Pitchers and catchers have been in Arizona and Florida a while. Position players have officially joined them in earnest. Look around you. It's decidedly spring. To celebrate the official opening of Spring Training and return of full-squad workouts, Toolshed presents 10 camps across the Cactus and Grapefruit Leagues that prospect
Winter ball roundup: Mexican Pacific League
Tigers prospect Paredes rides showing to Caribbean Series berth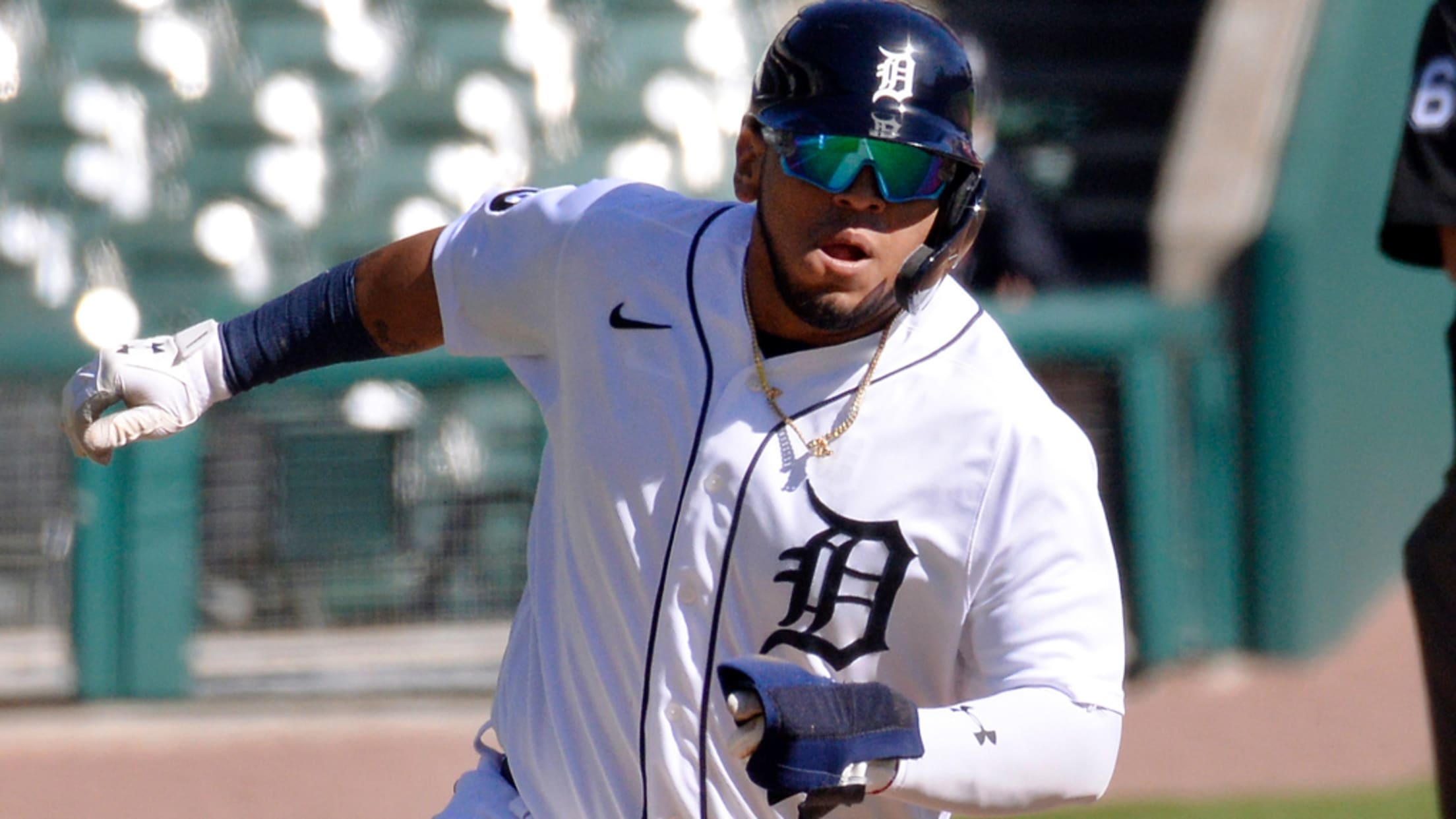 Without a Minor League season in 2020, top prospects headed to various locations across the globe for offseason work. Over the next few weeks, MiLB.com will look at the highlights from winter ball seasons worldwide. First up was the Dominican Winter League, now the Mexican Pacific League. Season summary The
2021 Prospect Projections: AL Central rookies
White Sox prepared to pounce again with a little prospect help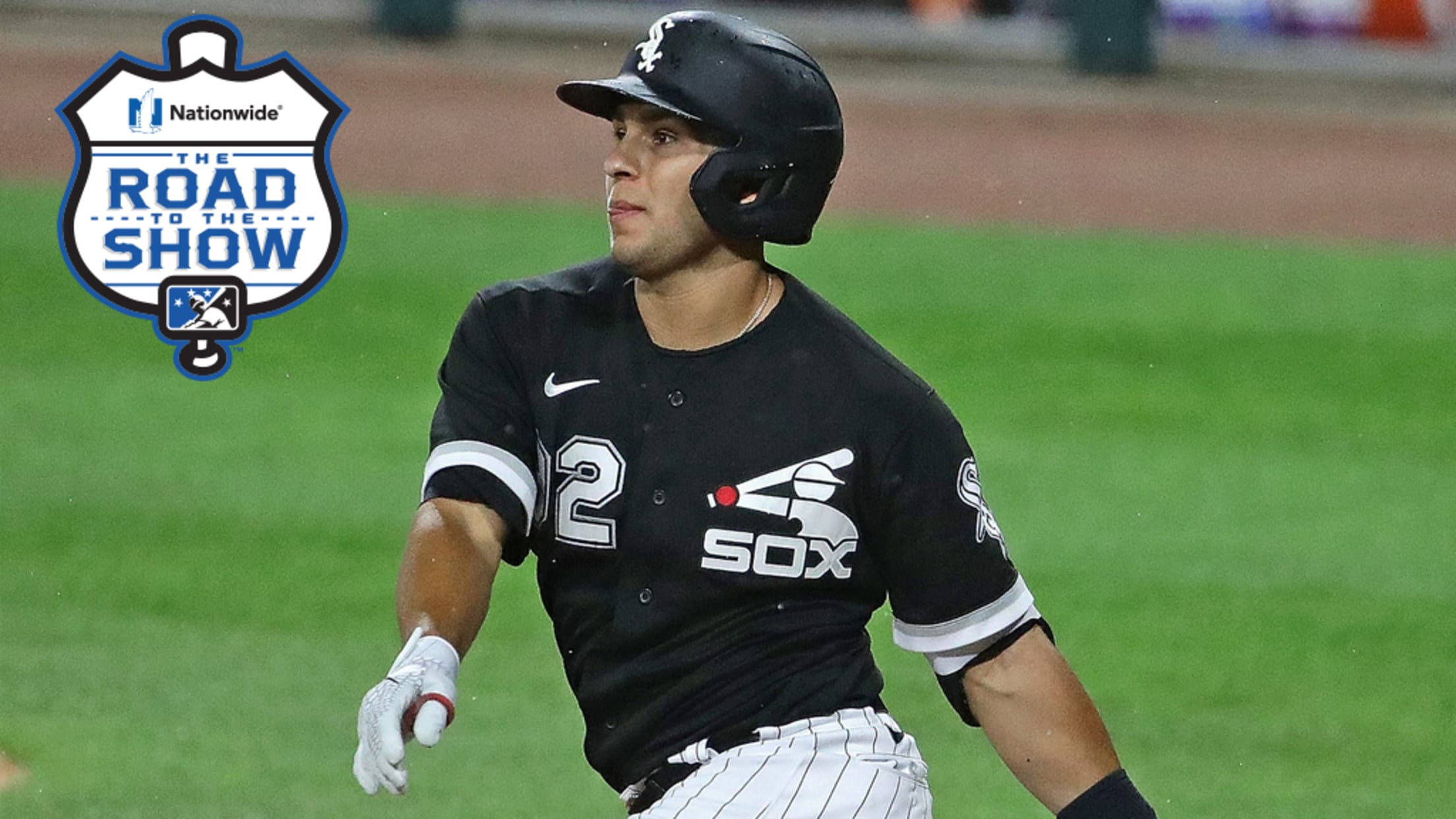 This is the third in a six-part Toolshed series that uses FanGraphs' Steamer 600 projections to look at how prospects would fare over a full Major League season in 2021. The system bases its forecast on 600 plate appearances for position players, 450 plate appearances for catchers, 200 innings for
Faedo to undergo Tommy John surgery
Tigers No. 10 prospect will have elbow ligament replaced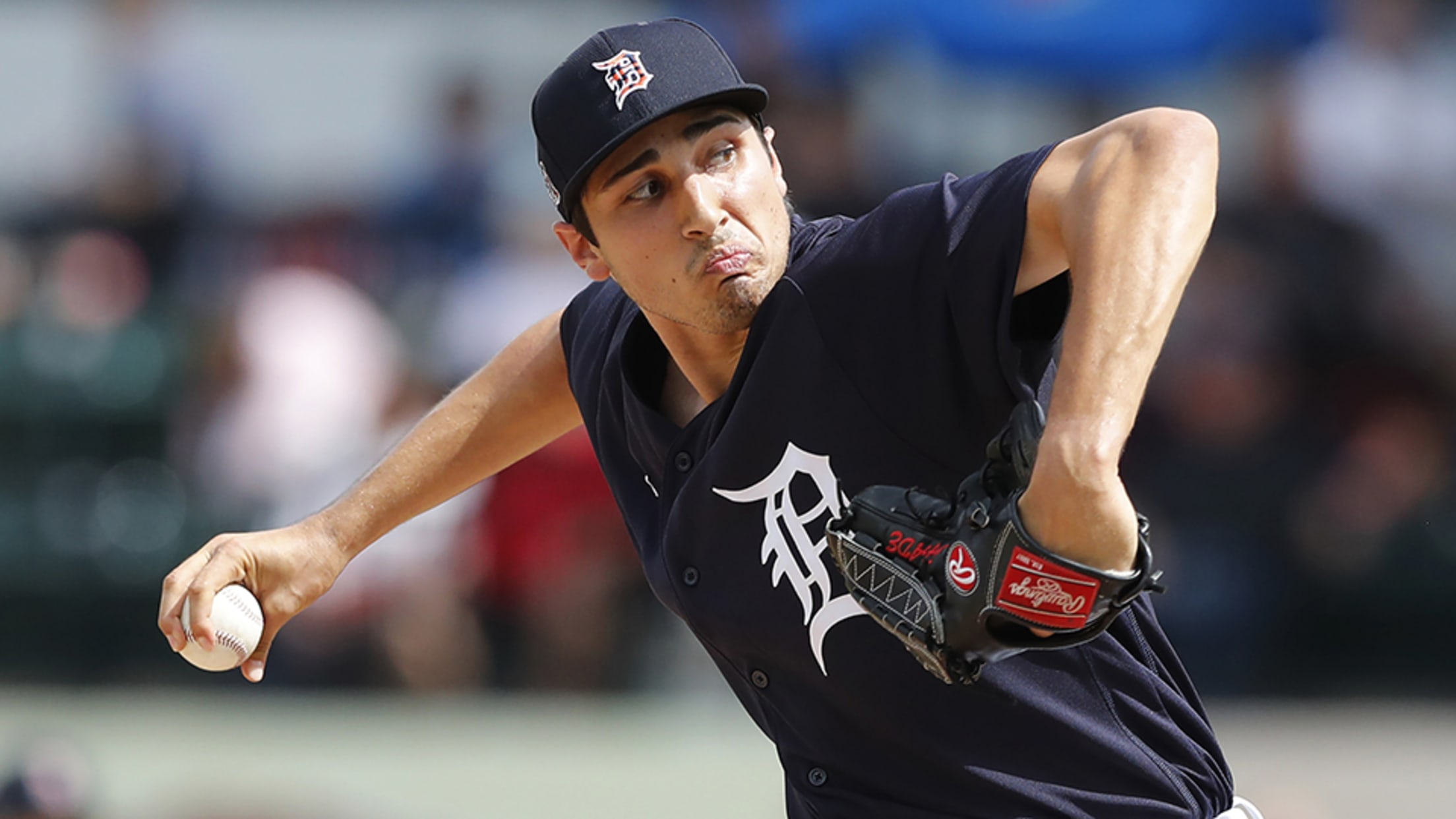 Casey Mize's Major League debut marked the beginning of a new era in Detroit. But it will take some time before the next wave fully takes over Comerica Park. Tigers No. 10 prospect Alex Faedo will undergo Tommy John surgery later this month to repair a tear in the ulnar
The Road to The Show™: Matt Manning
2016 first-rounder could be gem of Tigers' pitching posse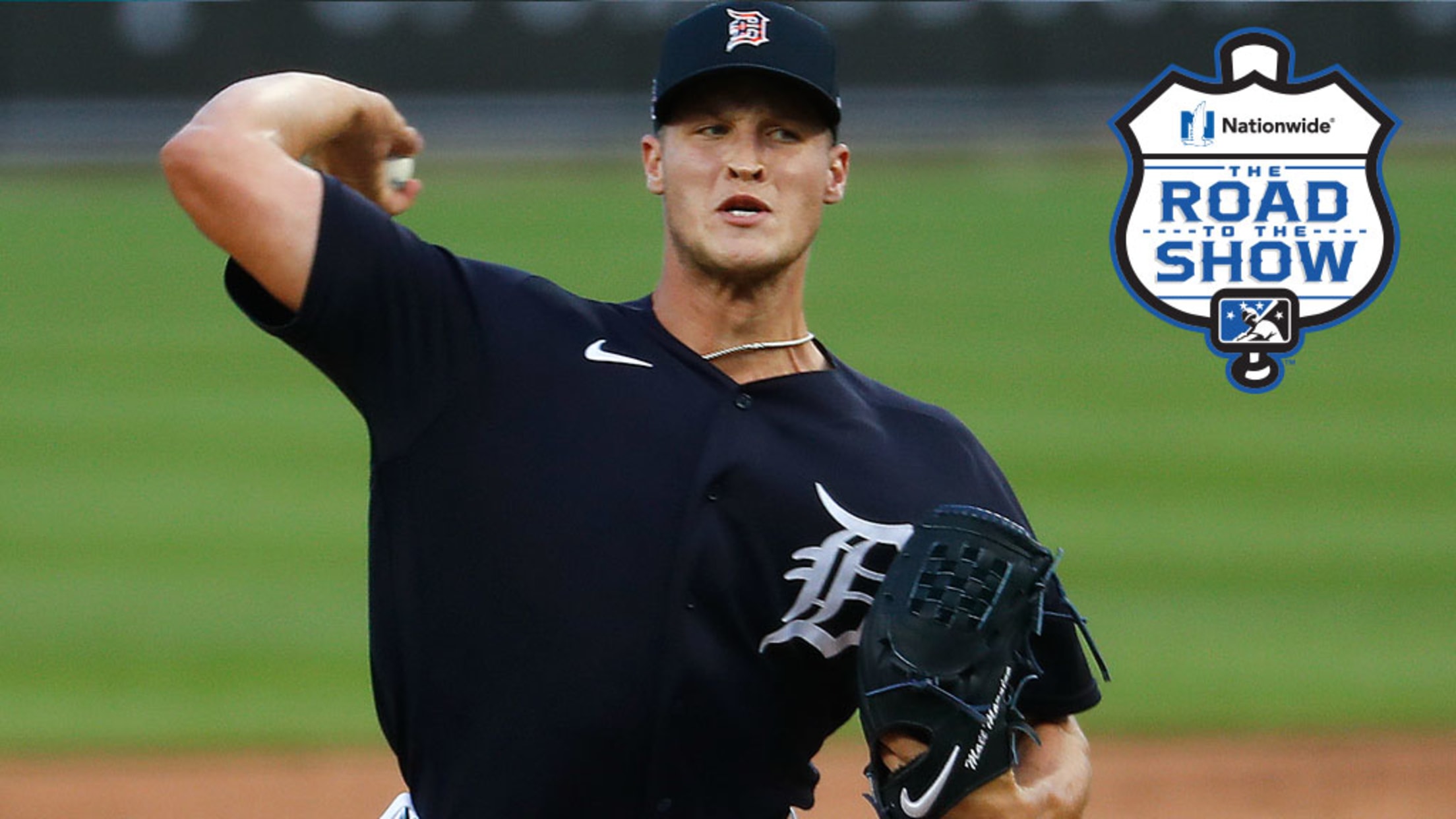 Each week, MiLB.com profiles an elite prospect by chronicling the steps he's taken to reach the brink of realizing his Major League dream. Here's a look at Detroit Tigers right-hander Matt Manning. For more player journeys on The Road to The Show, click here.
State of the System: Detroit Tigers
Torkelson leads next wave while Mize brings rebuild to Majors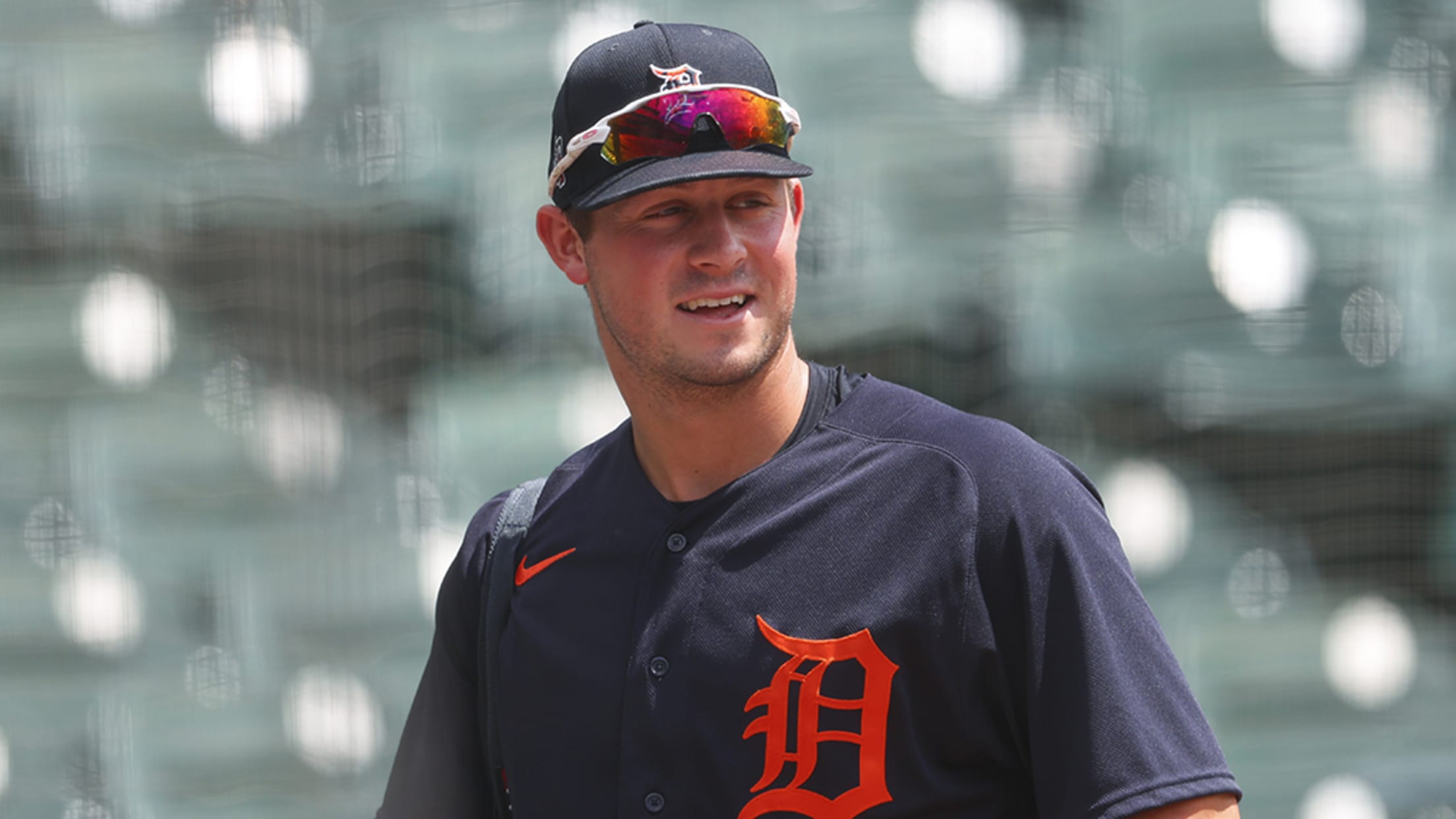 Starting in October and running through the end of the year, MiLB.com's new State of the System series evaluates the strengths and weaknesses of each Major League organization, highlights prospects who've made the biggest strides in 2020 and offers a peek at 2021. The Tigers missed the playoffs for the
Tigers shut down Manning, Faedo for season
Detroit pitching prospects dealing with forearm strains, says GM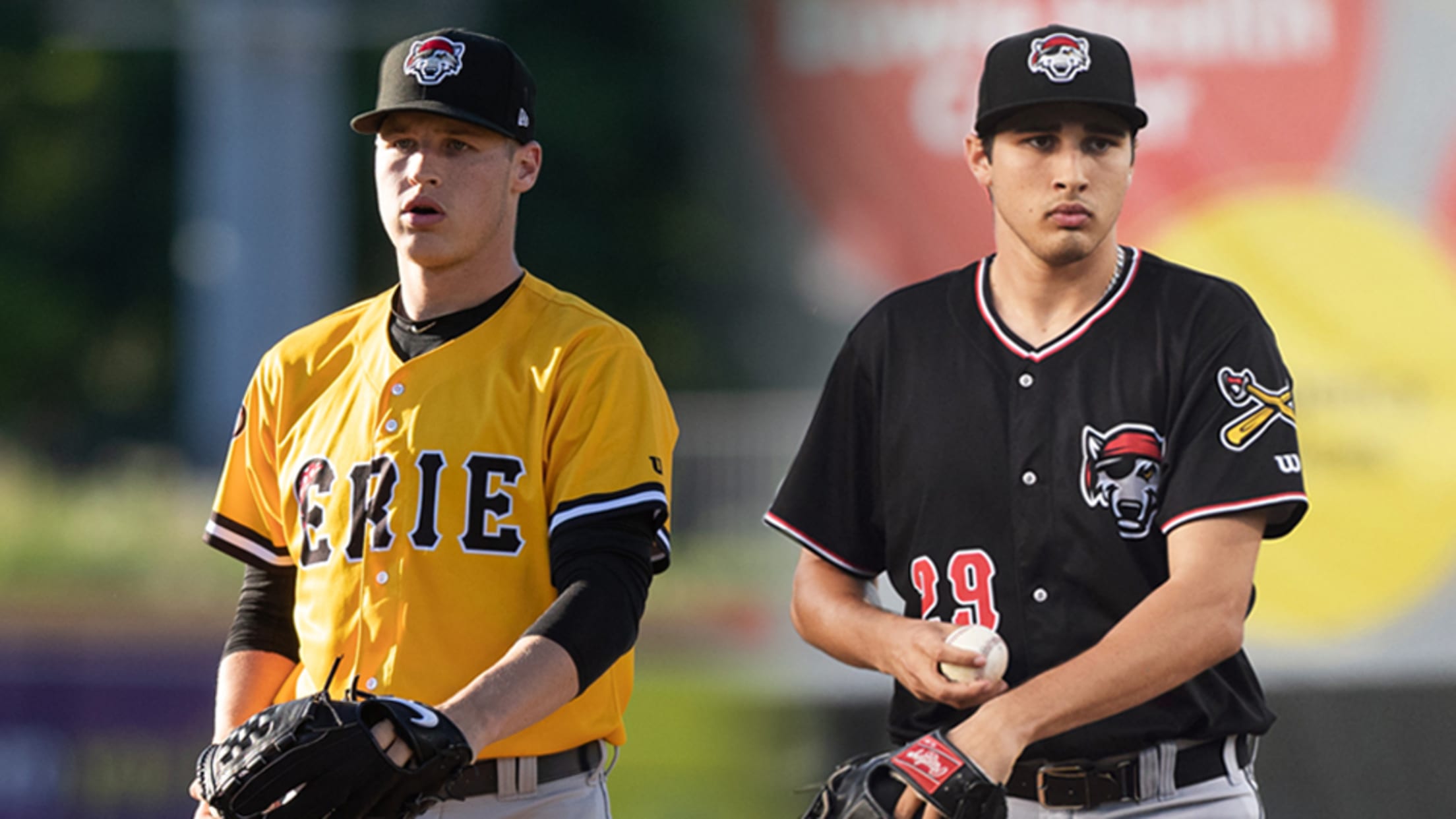 Two of the Tigers' top pitching prospects, Casey Mize and Tarik Skubal, have been able to show their stuff on the Major League stage this season. Unfortunately, two others won't get that opportunity. Detroit has shut down No. 3 prospect Matt Manning and No. 10 Alex Faedo after both suffered
Tigers promoting Mize, Skubal for MLB debuts
Detroit summoning Top-100 prospects, Paredes to help big club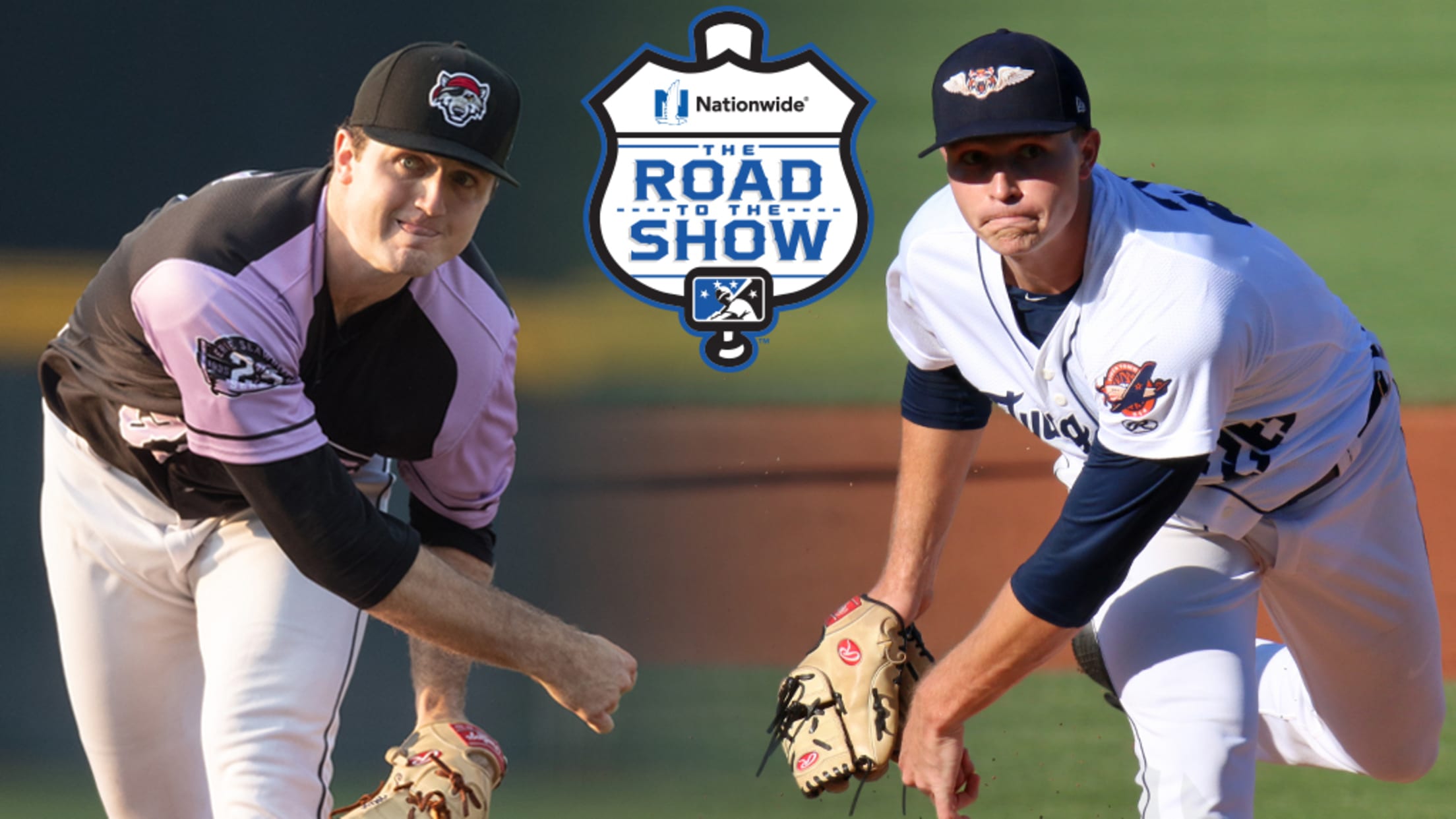 The welcome wagon is about to kick into overdrive in the Motor City. The Tigers are promoting No. 2 prospect Casey Mize, No. 5 Tarik Skubal and No. 6 Isaac Paredes to the Major Leagues this week, the club announced Monday. Paredes is joining the club today as fellow infielder
The Road to The Show™: Tarik Skubal
Strikeouts pave path to Motown for Tigers No. 4 prospect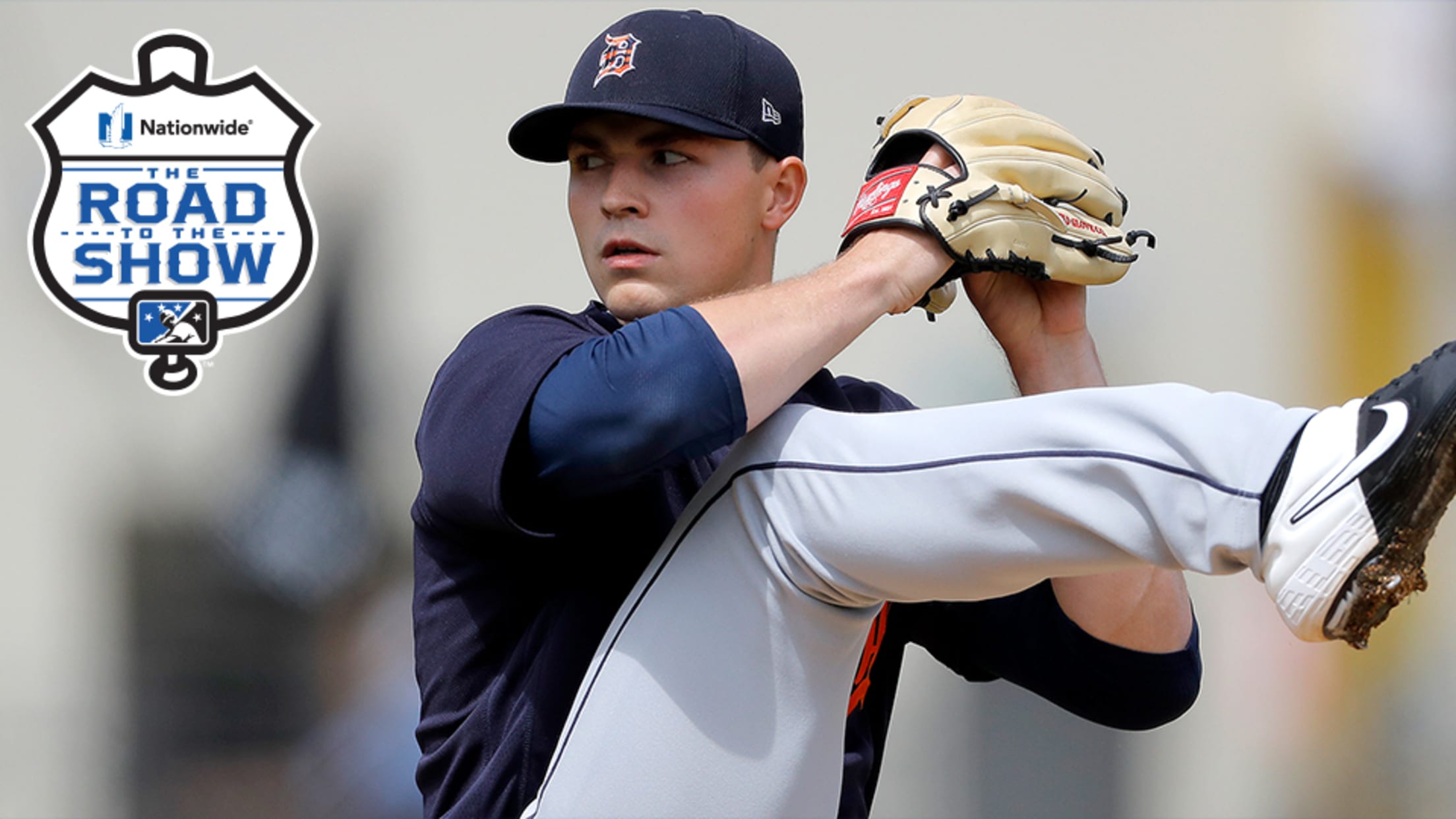 Each week, MiLB.com profiles an elite prospect by chronicling the steps he's taken to reach the brink of realizing his Major League dream. Here's a look at Detroit Tigers left-hander Tarik Skubal. For more player journeys on The Road to The Show, click here. In a world in which the
Waful left lasting impression in Central New York
Lifelong Syracuse resident, former team president was a local icon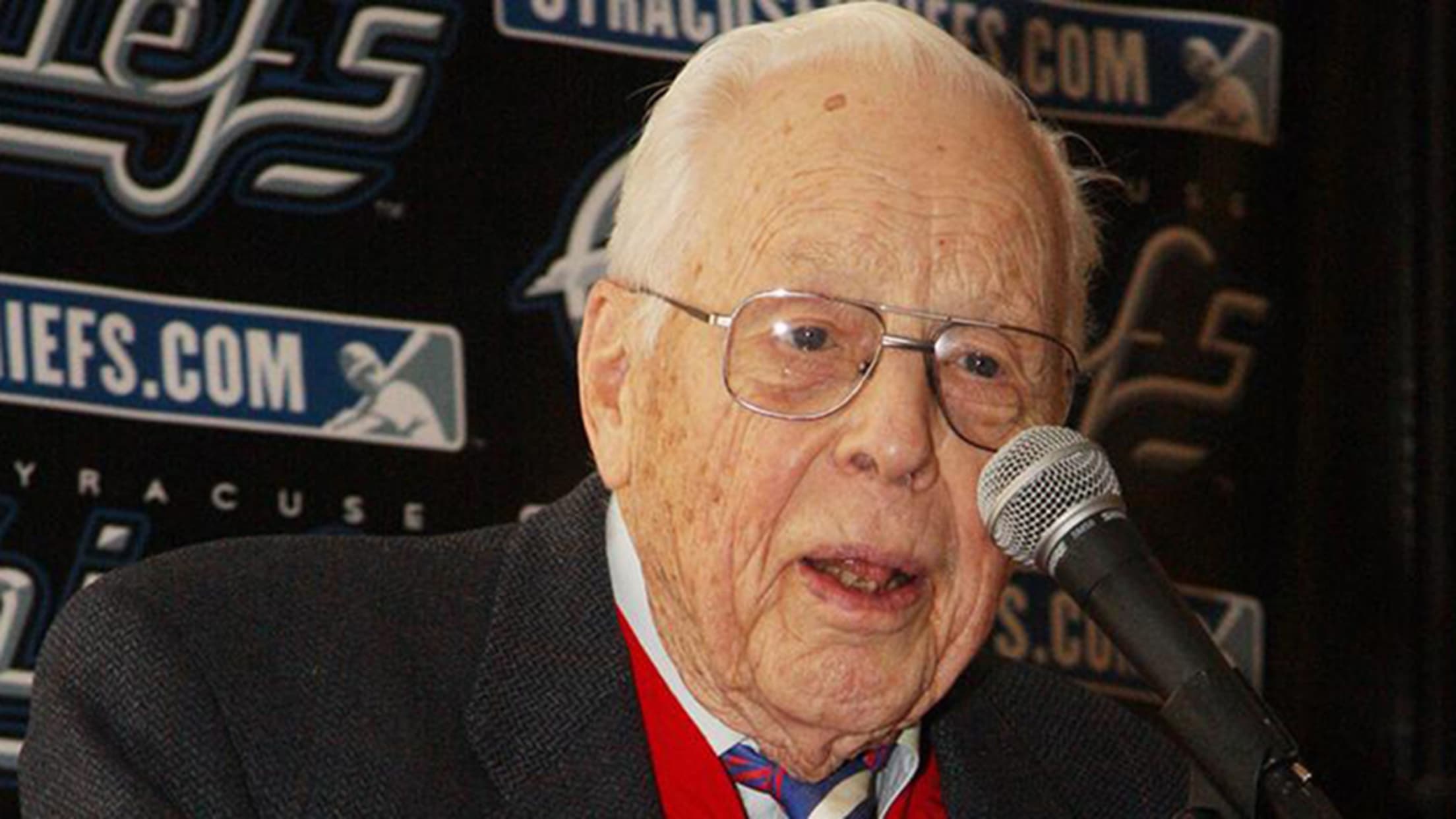 It was a life well lived and one that touched tens of thousands in the Syracuse area. When Don Waful died last September at the age of 103, he left a legacy of charity, friendship and charm that will far supersede his century on this Earth. Born in Newark, New