Dreams Go On for worthy cause close to Curve
Local nonprofit among five MiLB CommUNITY grant recipients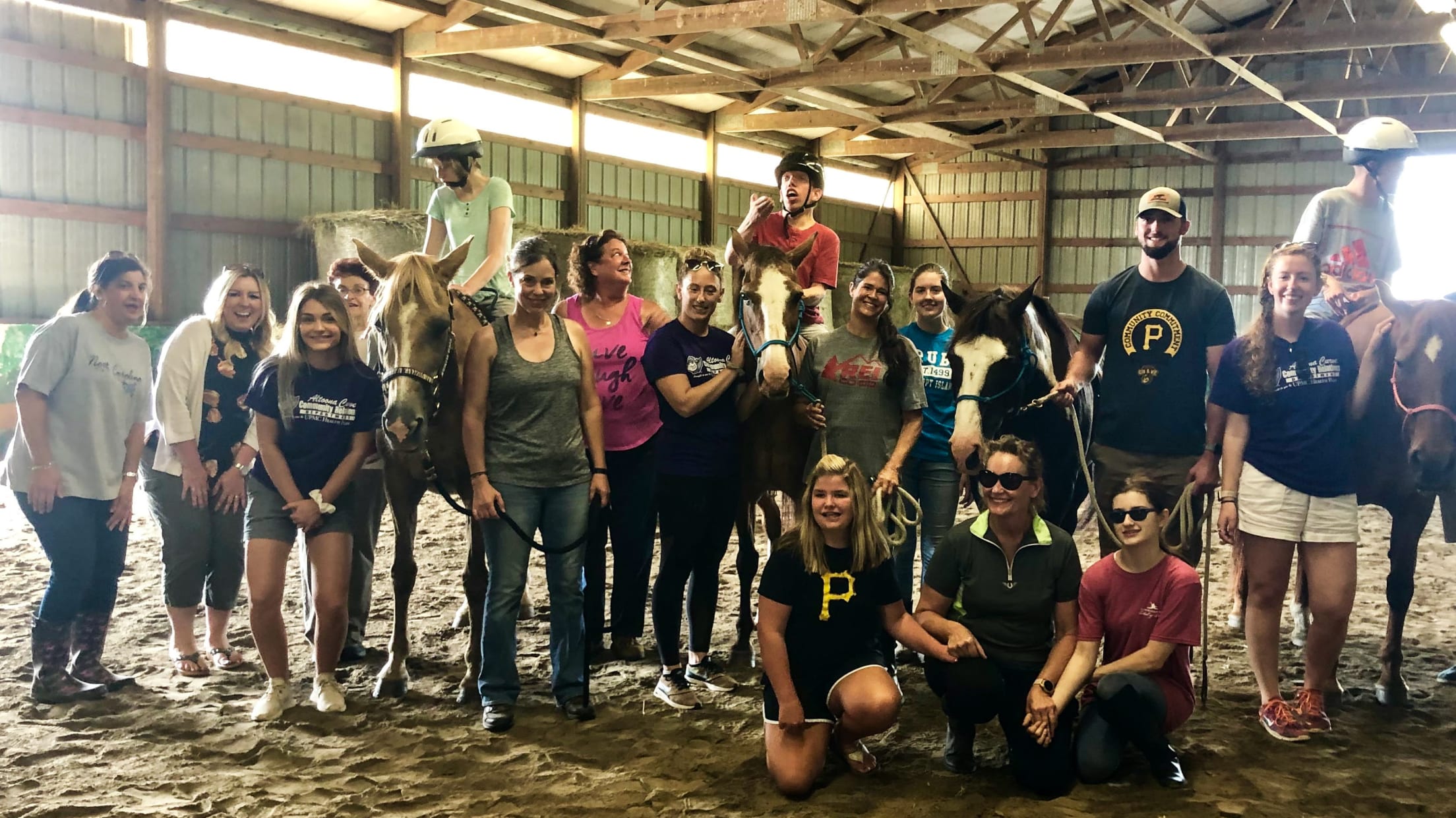 It didn't take long for Altoona's Annie Choiniere to decide which organization she wanted to nominate for Minor League Baseball's CommUNITY grant program. It was Dreams Go On, and for excellent reason.
Toolshed: Recent noteworthy EL seasons
Guerrero's .400 chase, several Reading sluggers stood out in 2010s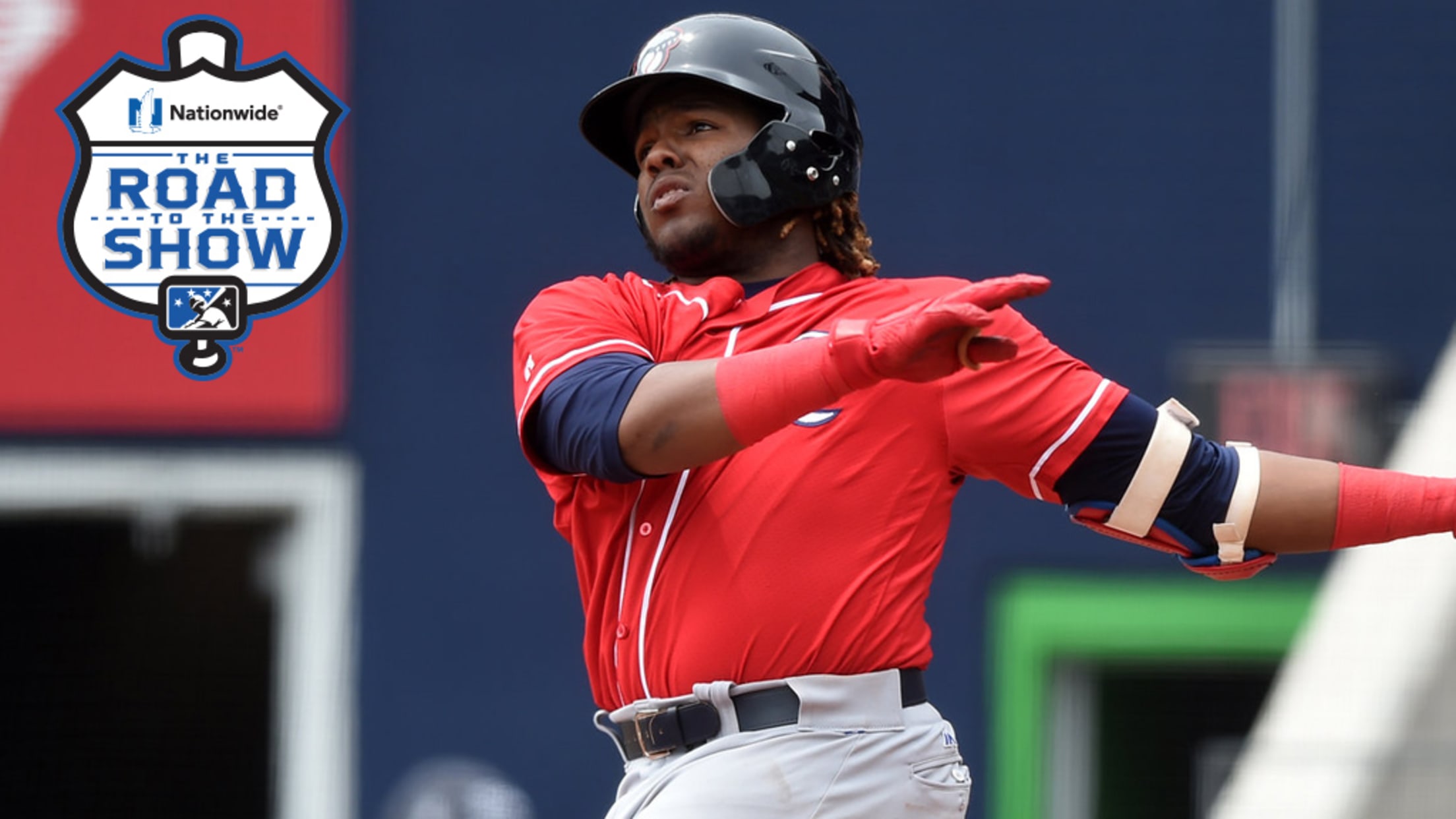 This space started honoring the short-season leagues after their respective campaigns were delayed in June. Now following the cancellation of all Minor League Baseball in 2020, we're turning it into an appreciation of the full-season circuits as well. So Toolshed is revisiting the 10 most notable individual seasons put together
Goudeau poised for more success with Rockies
After career season, No. 26 prospect ready to take next steps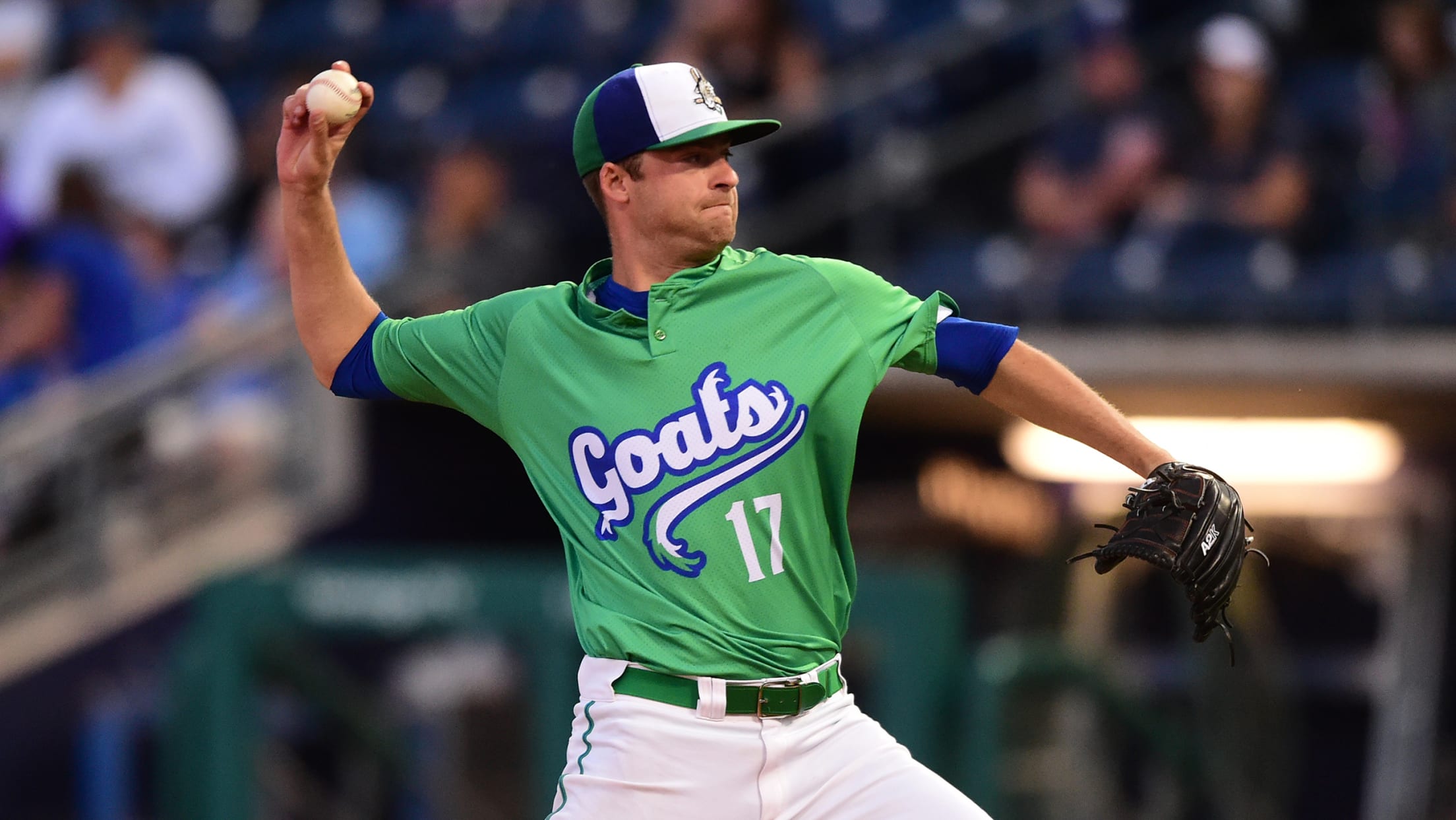 Ashton Goudeau headed into the 2019 season and admittedly was looking -- and able -- to reset. After all, he had been traded the previous spring from the Royals to the Mariners, then became a free agent after the season concluded. Joining the Rockies as Minor League free agent, it
Squirrels' Heyward flies high at All-Star Game
Giants No. 30 prospect picks up MVP honors for homer, defense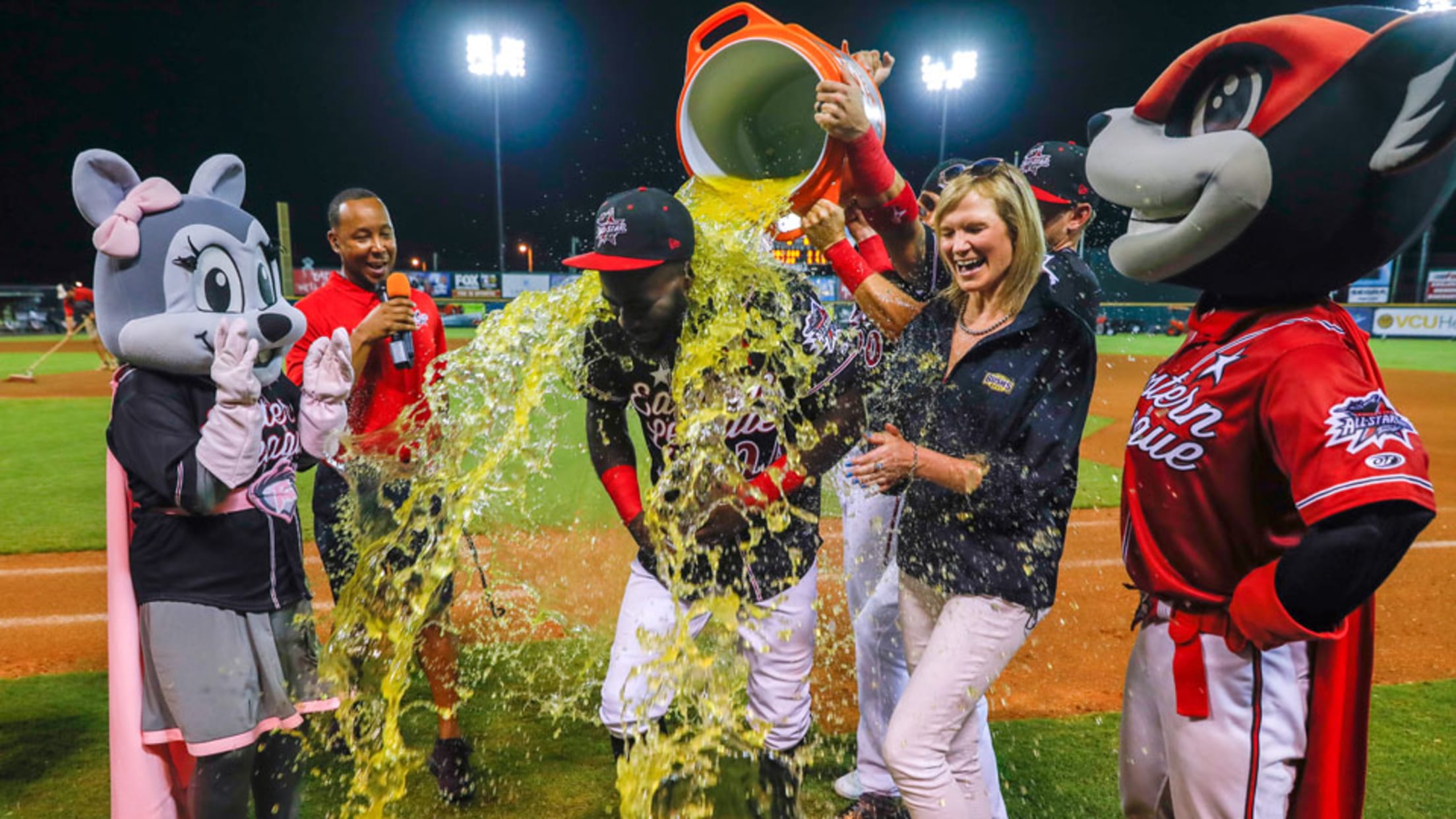 RICHMOND, Virginia -- There were plenty of hometown heroes for the sellout crowd of 9,560 fans to cheer at The Diamond on Wednesday for the Eastern League All-Star Game.Richmond's Jacob Heyward, the left fielder for the Western Division, led off the last of the sixth inning with a long homer
Eastern League announces All-Star rosters
Double-A circuit's brightest stars head to Richmond on July 10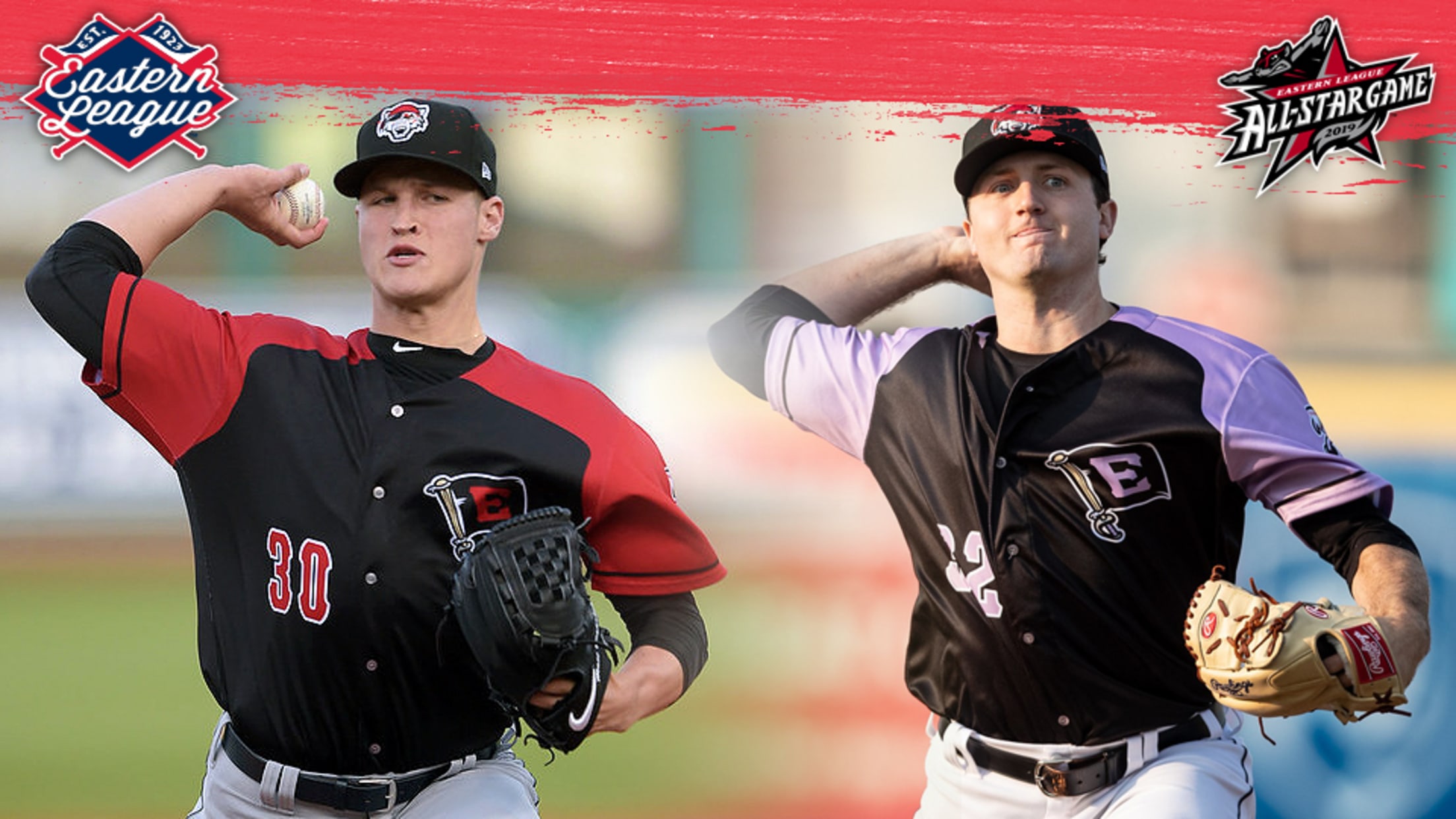 The brightest stars in the Eastern League will shine in Richmond, Virginia on July 10.The Double-A circuit announced the rosters for its annual All-Star Game on Monday, featuring the league's top hitter (Bowie's Mason McCoy), its strikeout leader (Erie's Matt Manning) and a pair of top overall Draft picks (Erie's
Rodriguez, Craig blast way to All-Star win
Giants outfielder hits key homer; Bucs prospect wins in 'extras'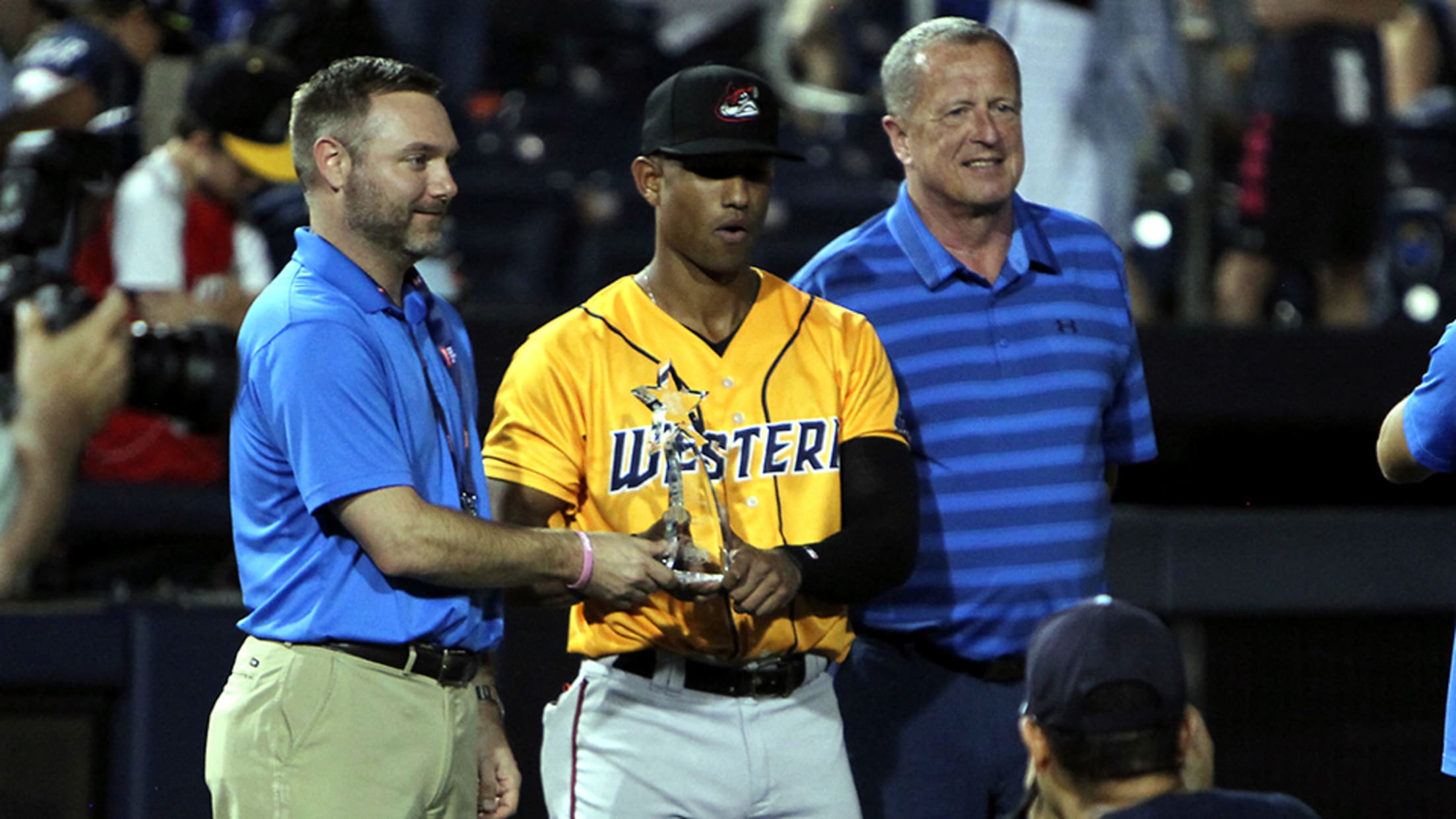 TRENTON, N.J. -- A night after competing in Home Run Derby, Luigi Rodriguez and Will Craig produced the long balls that really counted.Rodriguez smacked a go-ahead solo shot in the eighth inning to secure BUSH'S® All-Star MVP honors. And when the Eastern League All-Star Classic ended in a 4-4 tie, Craig
All-Star Tebow begins to hit stride
Mets outfielder batted .301 in June to earn Eastern League honor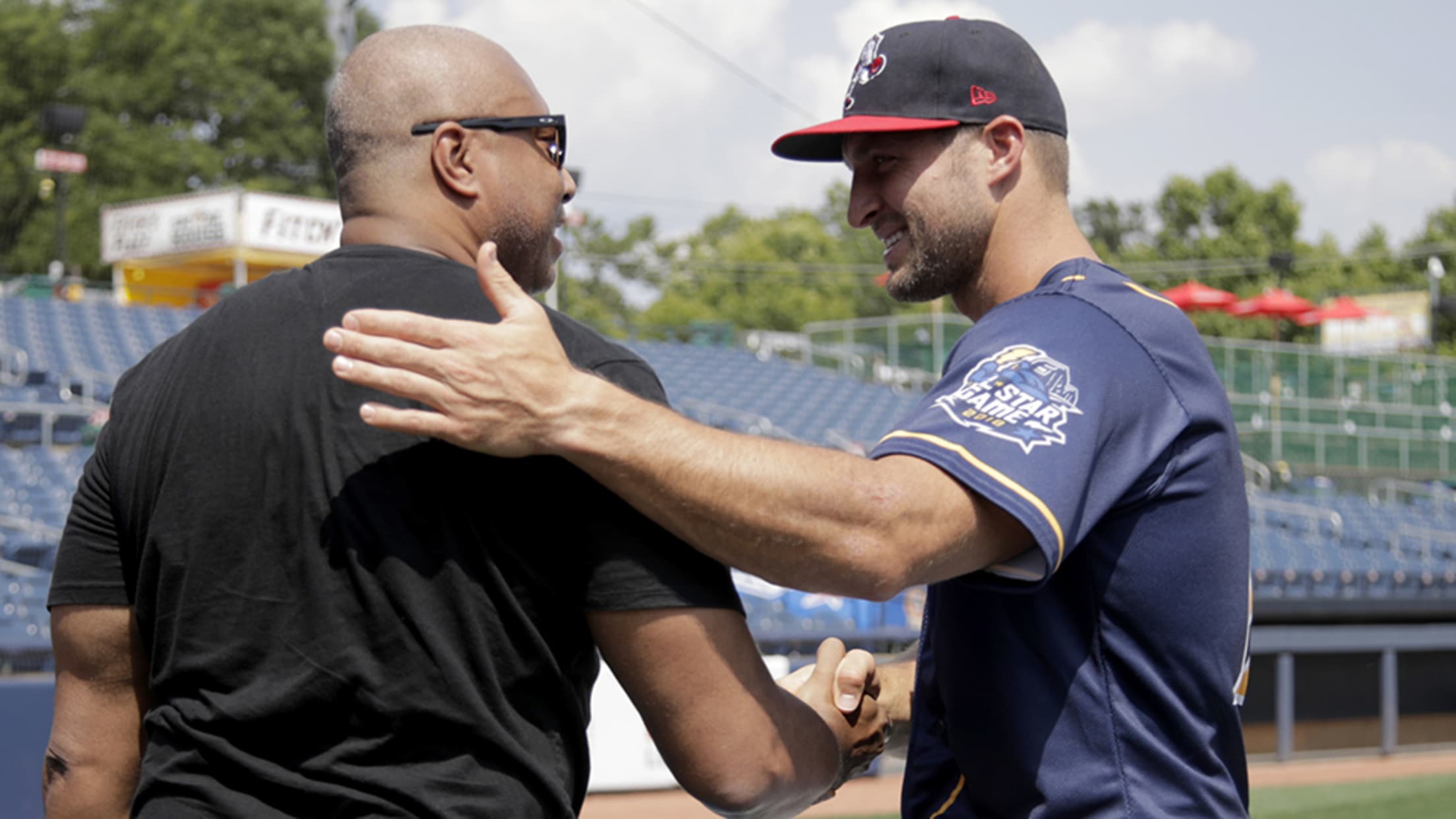 TRENTON, N.J. -- Tim Tebow thought about what's been going so well for him at the plate, what's boosted his batting average 36 points since the beginning of June. To put it simply, what made him an Eastern League All-Star.After rattling off a couple of little things about fundamentals, he
Fightins' Grullon claims EL Derby crown
Phillies prospect edges Goats' Hilliard, dedicates win to father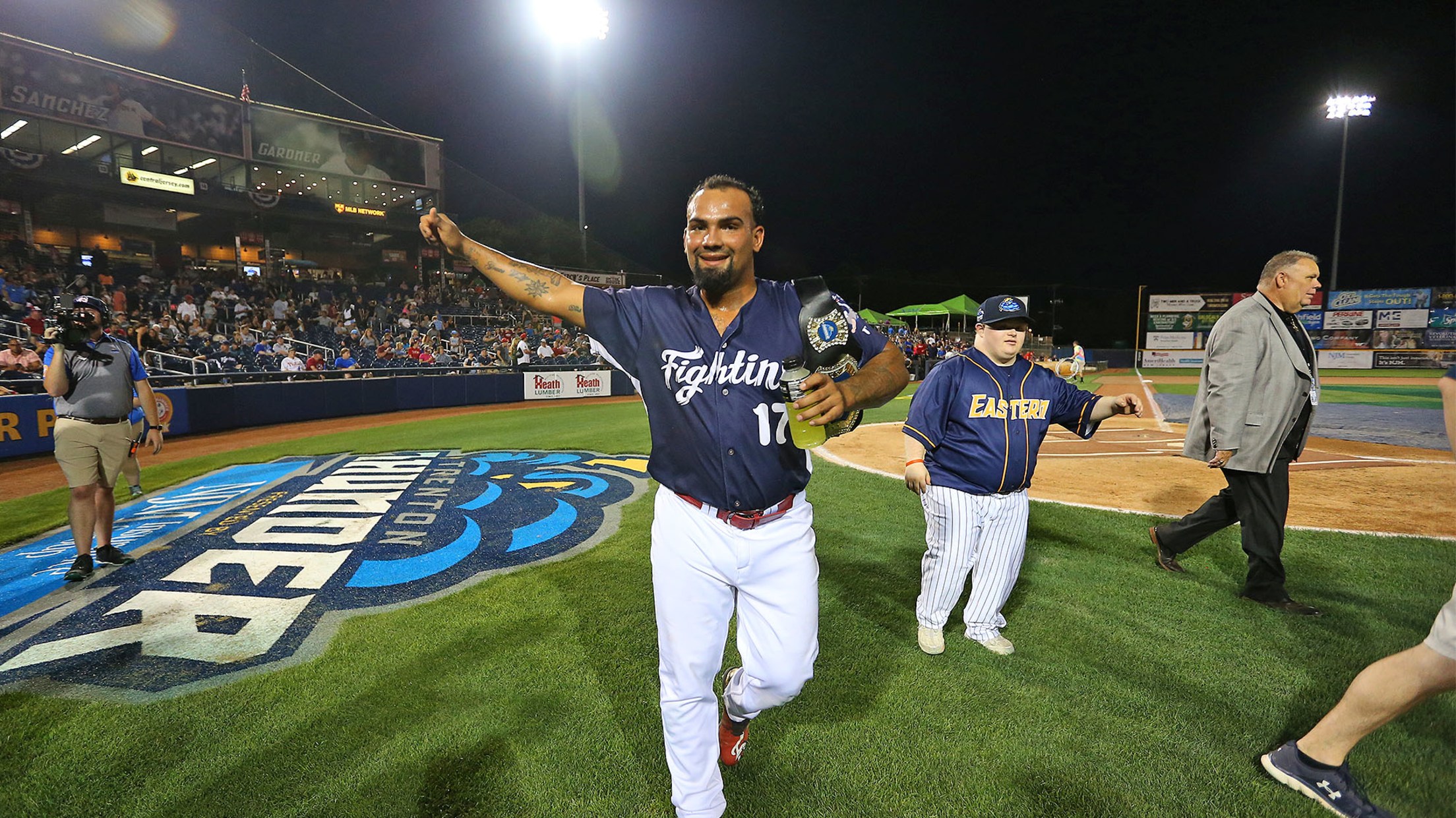 TRENTON, New Jersey -- Deivi Grullon didn't hesitate when asked about what fueled him on Tuesday night.He pointed a finger into the sky over Arm & Hammer Park and touched his shiny new belt."My energy is in my father," he said. "This was for my father."
Thunder's Smith takes All-Star spotlight
Beloved Trenton bat boy excited for reunion with Mets' Tebow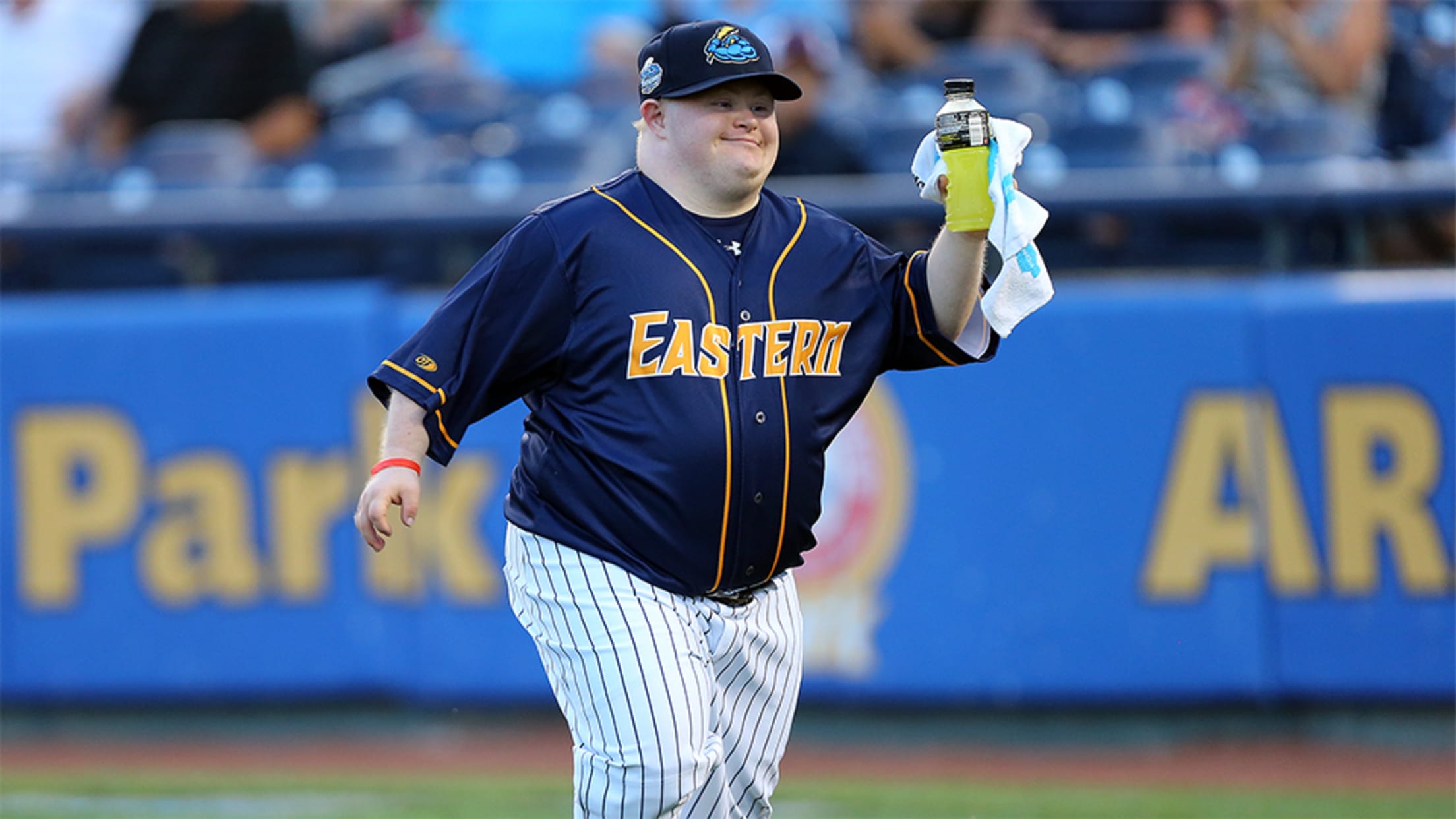 TRENTON, New Jersey -- It's not just the top players soaking in the Eastern League's All-Star festivities this week. Keep an eye on the home dugout at Arm & Hammer Ballpark on Wednesday night and you'll spot one of the most popular faces in the stadium enjoying his own All-Star
Triple-A, Eastern sluggers set for HR derbies
League leaders ready to flex muscle as part of All-Star festivities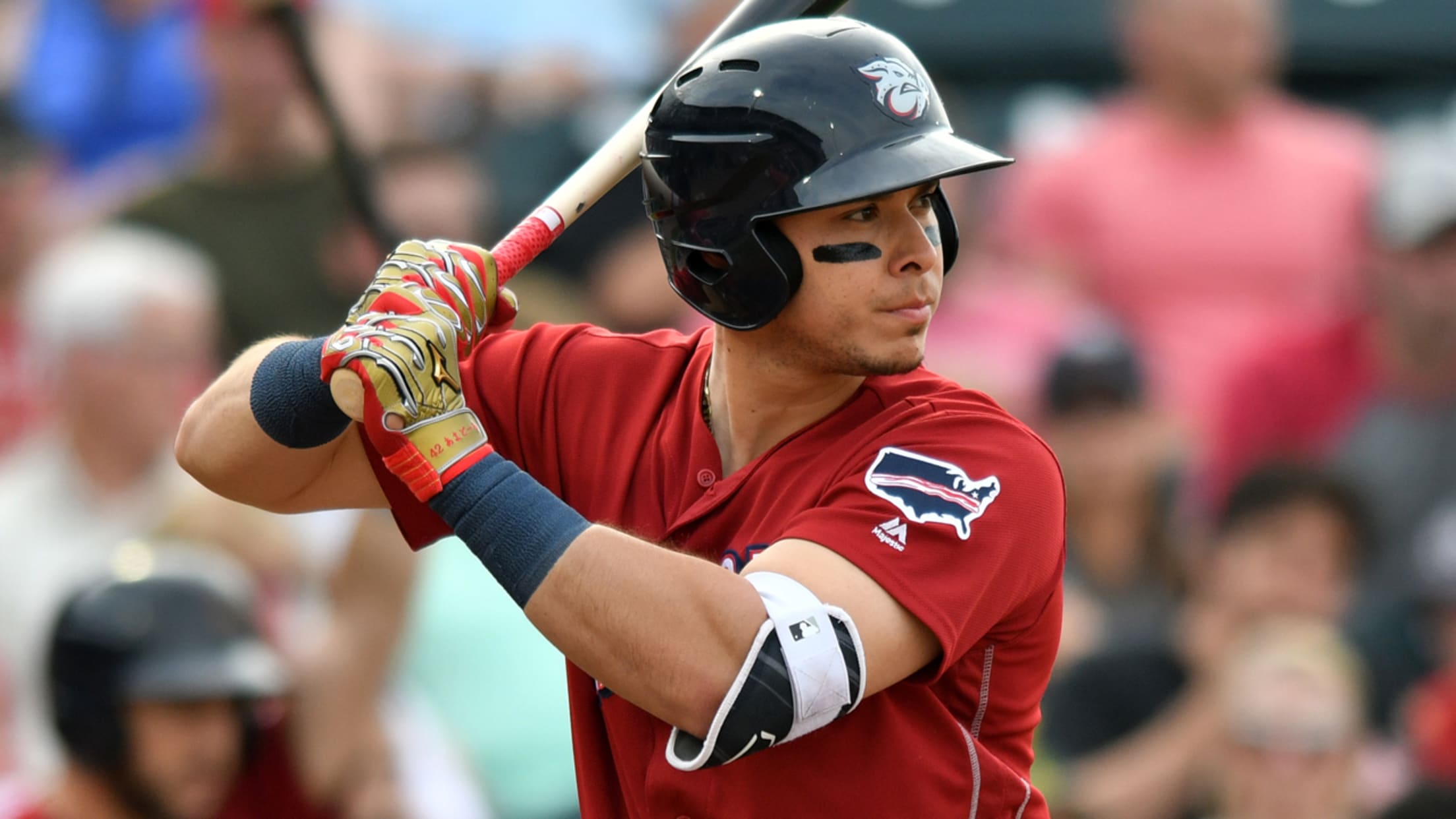 Fans in Columbus and Trenton better make sure their gloves are oiled, laced up and ready to go.Derby season arrives next week for the Triple-A and Eastern leagues, and each circuit has announced its list of participants for their respective home run competitions. The Triple-A showcase will take place in
Bichette, Tebow lead star-studded EL rosters
Seven top-100 prospects tapped for All-Star showcase in Trenton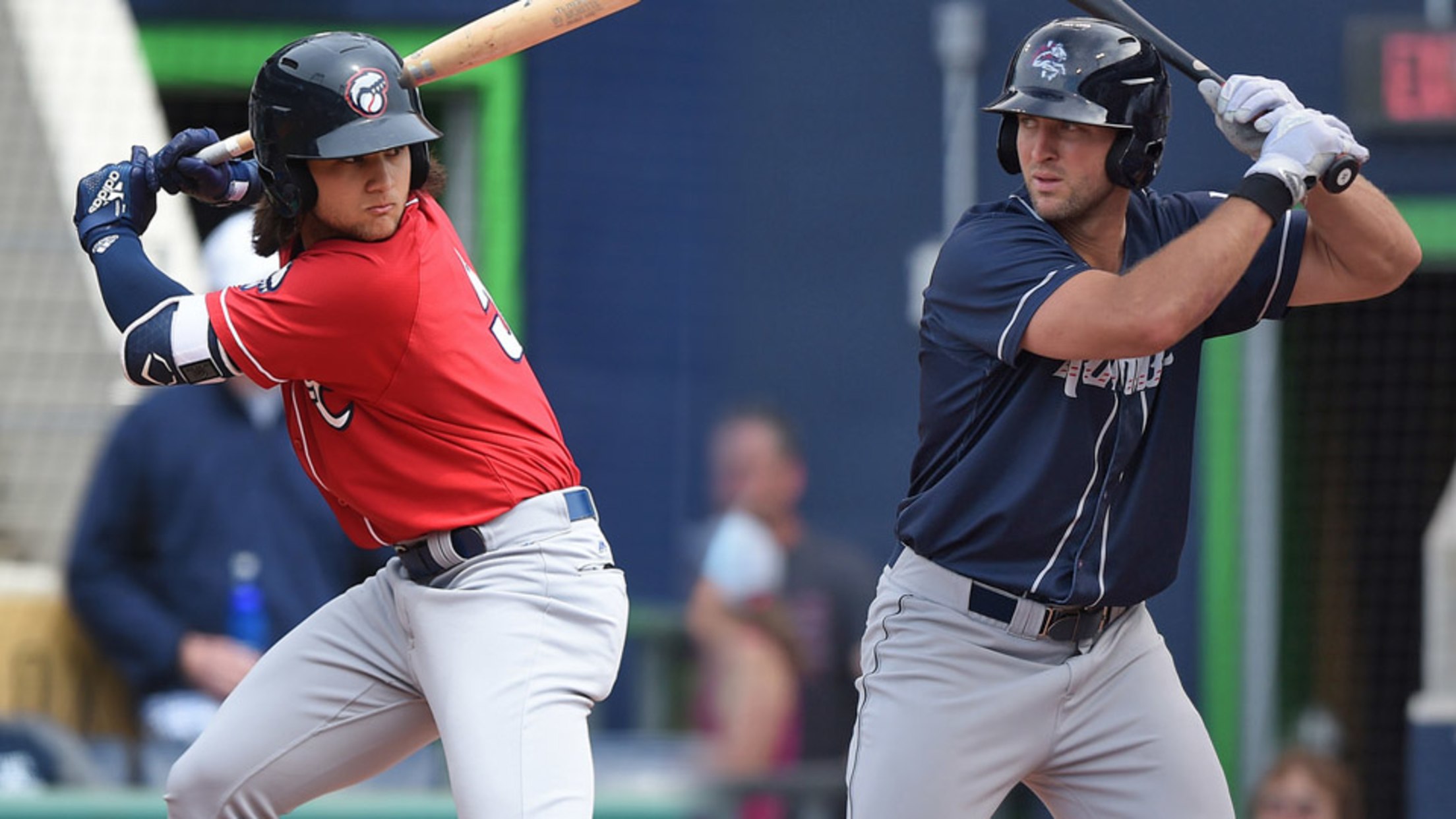 Seven of MLB.com's top-100 prospects and one Heisman Trophy-winning outfielder will be headed to Trenton next month.Vladimir Guerrero Jr., Bo Bichette, Brendan Rodgers, Peter Lambert, Beau Burrows, Ryan Mountcastle, Ke'Bryan Hayes and Tim Tebow highlight the Eastern League All-Star rosters, the Double-A circuit announced Friday. The game will be held
Zehner rallies East to EL All-Star victory
Yankees outfielder named BUSH'S MVP with two hits, two RBIs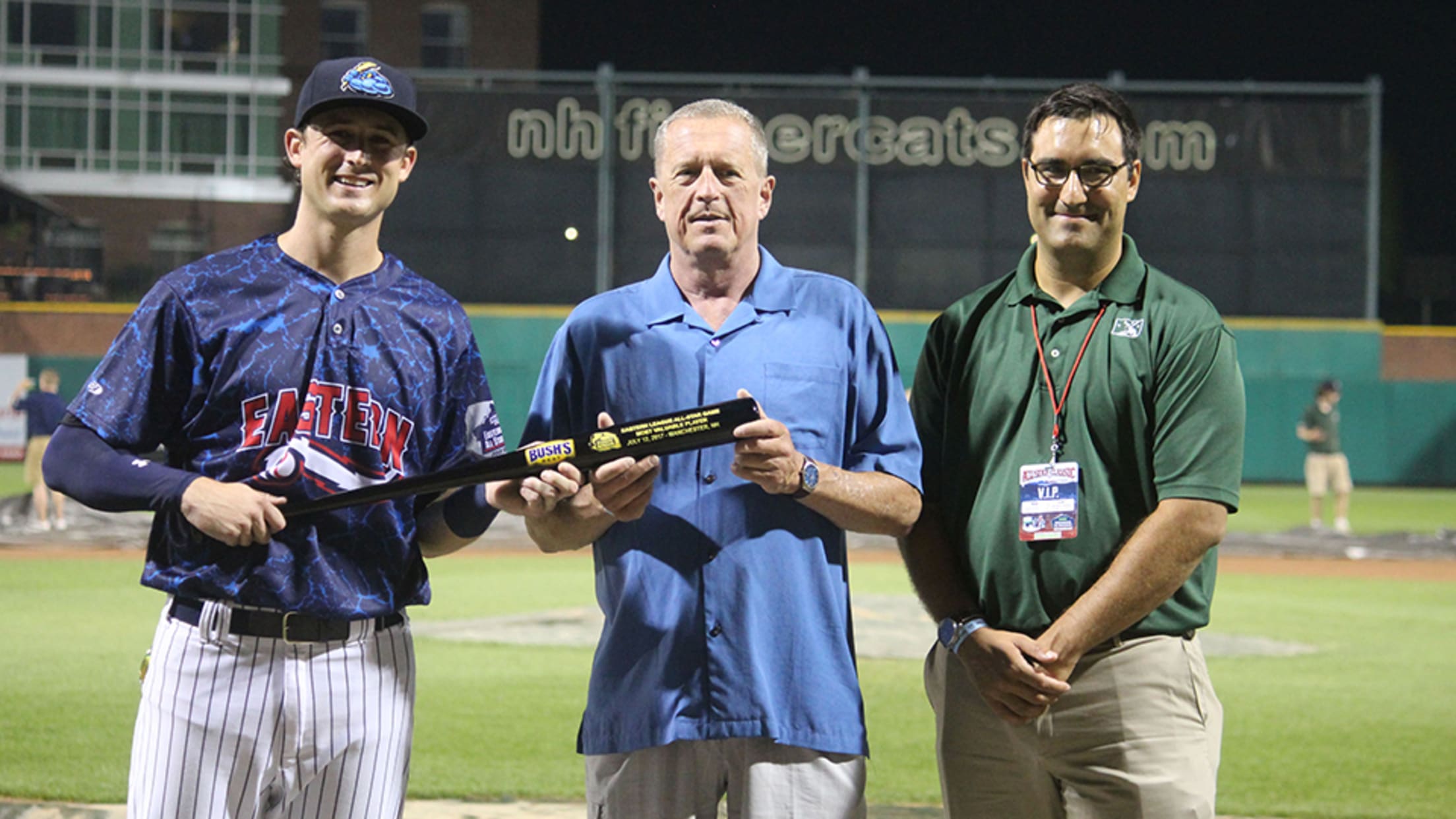 MANCHESTER, N.H. -- The Granite State is well known for its propensity toward fireworks.On Wednesday night, 6,102 fans at Northeast Delta Dental Stadium were treated to them before, during and after the Eastern League All-Star Classic. The biggest outburst went off during a seven-run sixth inning that allowed the East
Orioles' Rodriguez claims EL Derby crown
After coming close in 2016, infielder launches 28 to capture belt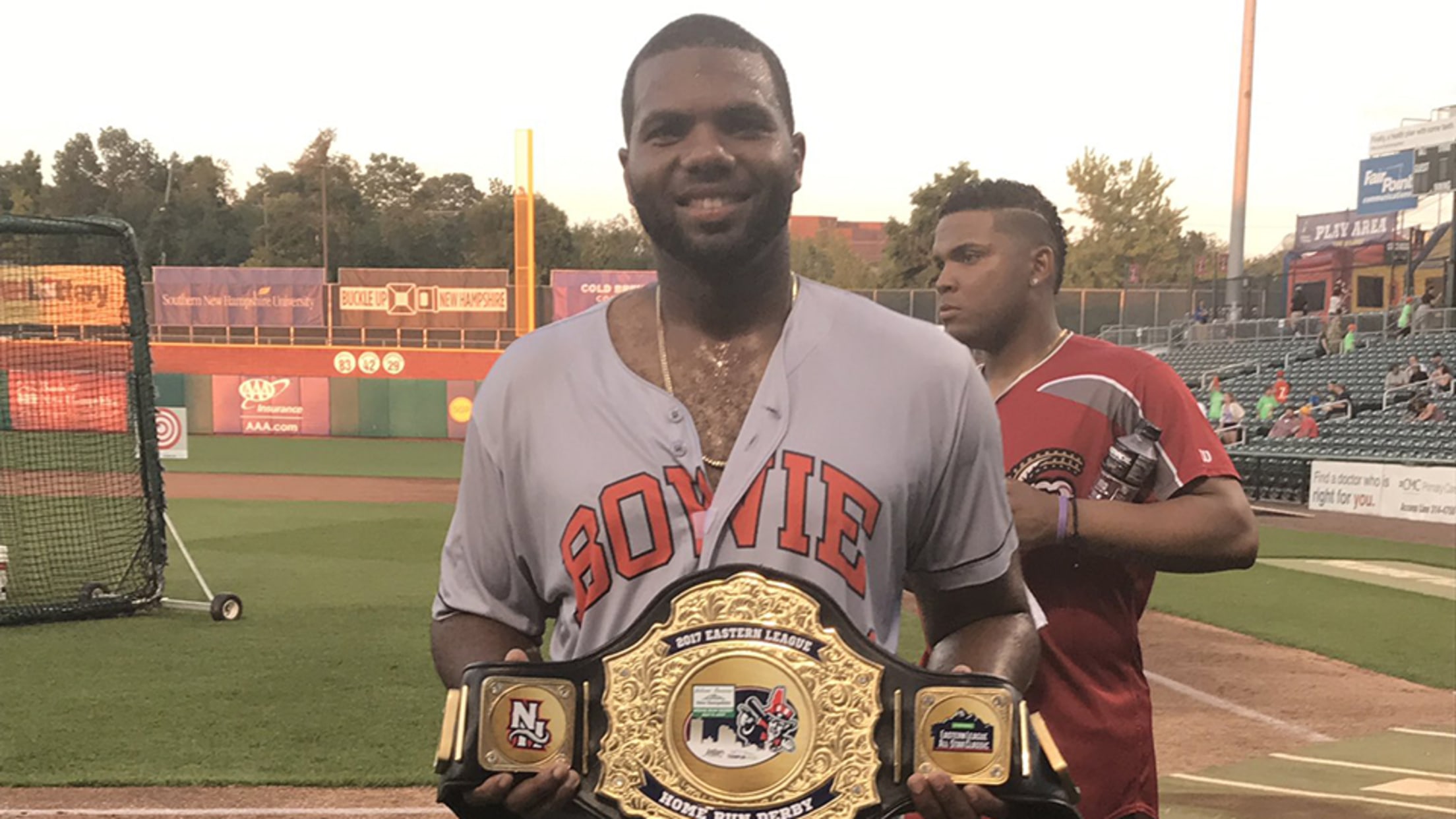 While Aderlin Rodriguez doesn't want to be known for his pop, he definitely put it on display Tuesday."I'm not saying that I'm a power hitter, but I can hit it good," the Orioles infield prospect said with a laugh.Rodriguez utilized that swing to launch 28 long balls and win the
Sheffield, Devers, Stewart named EL All-Stars
Conlon, Mejia among other big names bound for New Hampshire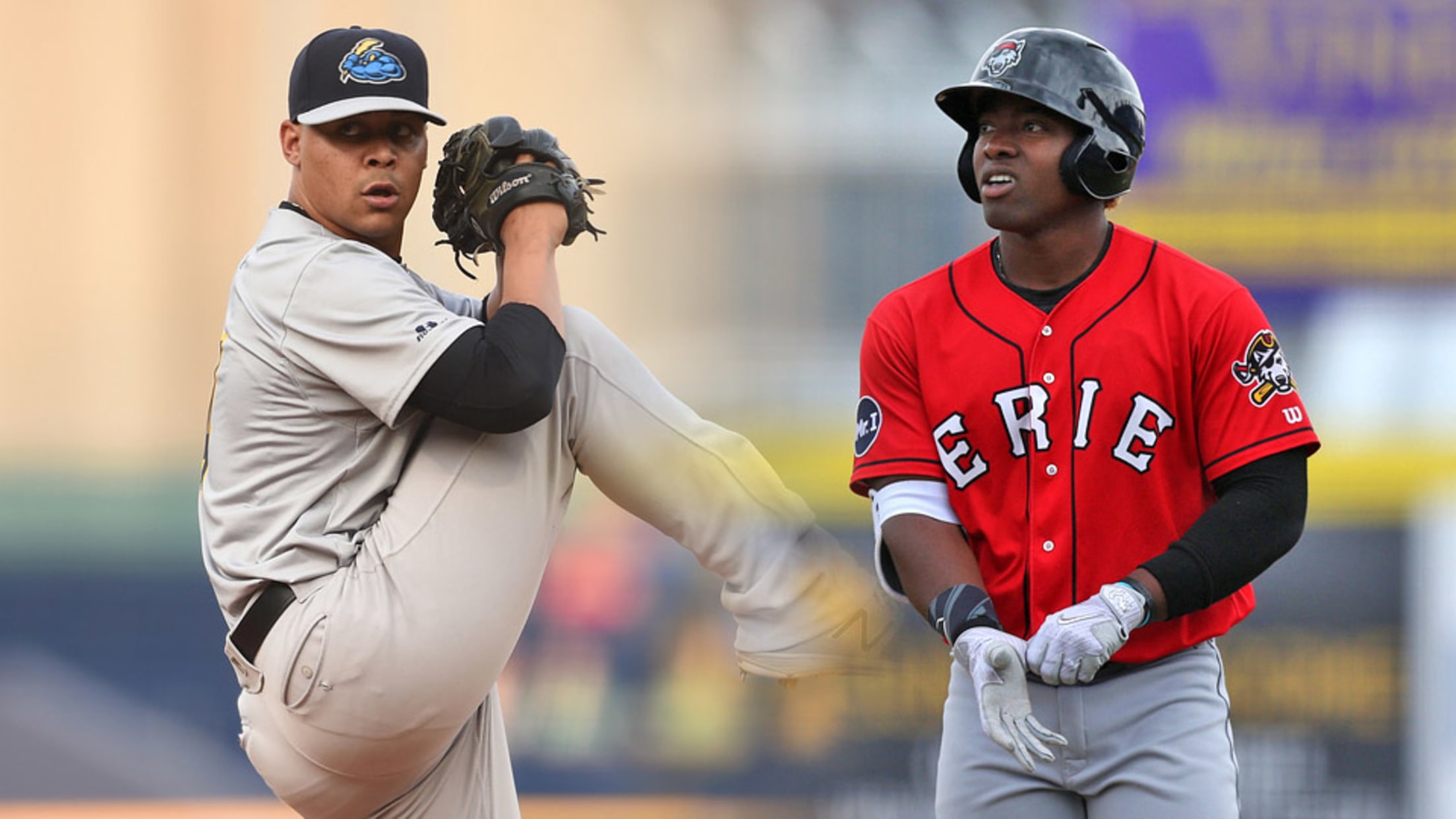 Portland's Rafael Devers, Trenton's Justus Sheffield and Erie's Christin Stewart are among the big names headed to New Hampshire after the Eastern League announced its All-Star Game rosters on Wednesday afternoon.Devers, the top Red Sox prospect and No. 12 overall, will represent the Eastern Division while Stewart, Detroit's No. 2
Akron duo, Dahl highlight Eastern All-Stars
Top Indians prospects Zimmer, Frazier selected to play for home fans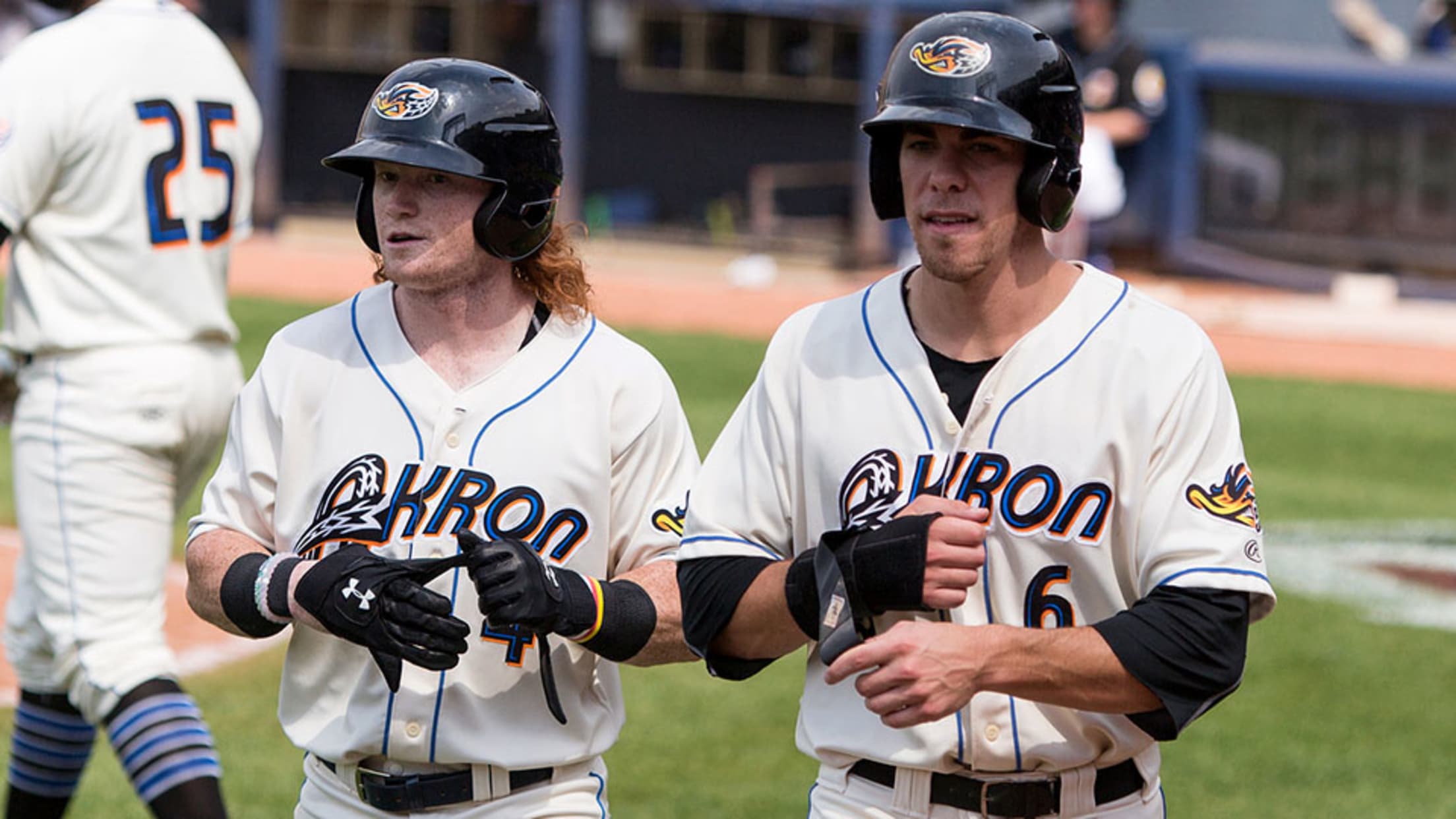 Akron fans have had a chance to see many impressive performances from RubberDucks outfielders Clint Frazier and Bradley Zimmer through the first half of the season. Now they'll get to see the pair honored for their play at this year's Eastern League All-Star Game on July 13 at Akron's Canal
Thunder pound record seven homers
Lyerly, Johnson go deep twice each in Trenton's first victory of '12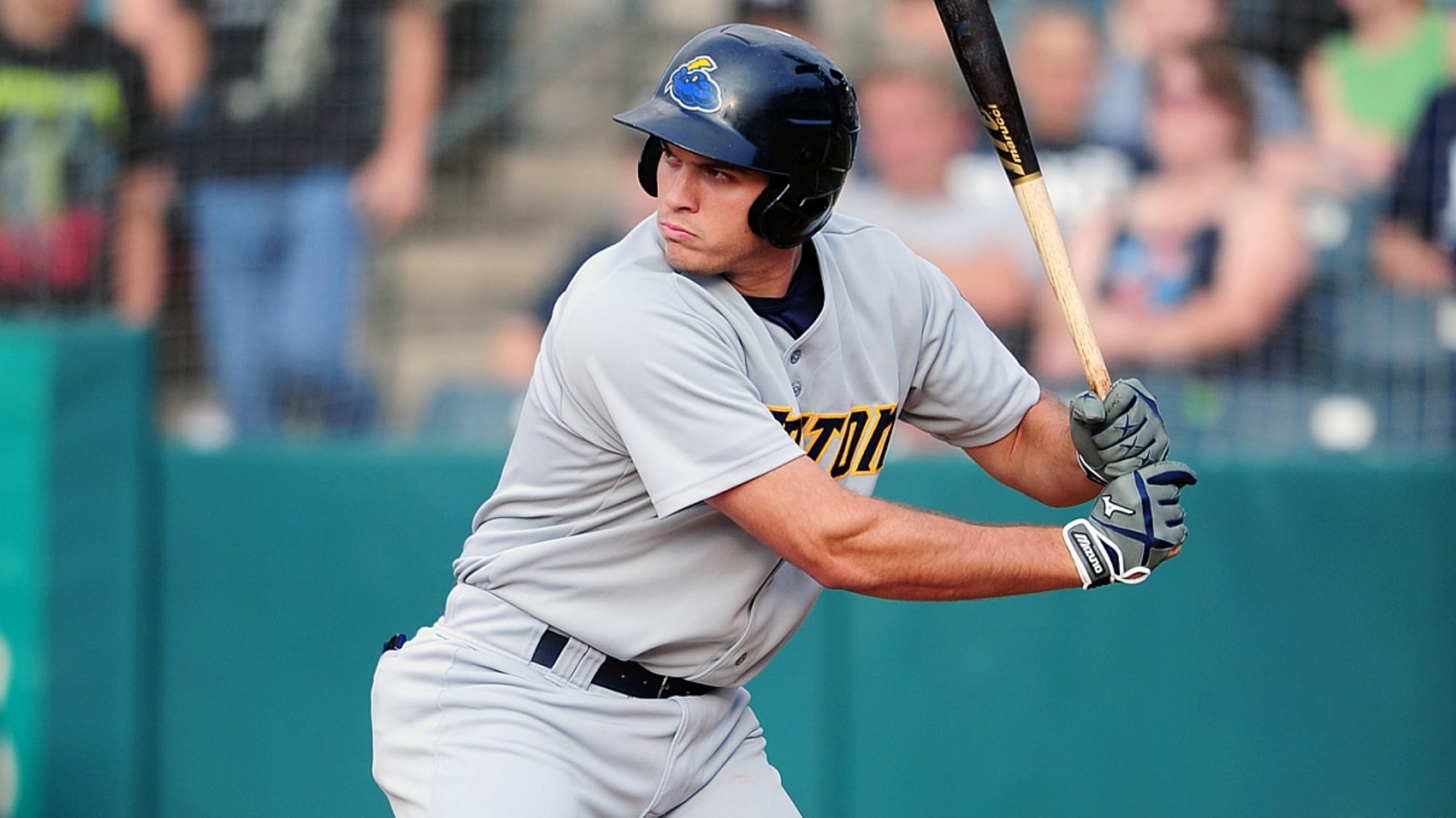 A stiff wind was blowing out to center field at Trenton's Waterfront Park on Saturday afternoon, but it only seemed to help the home team. After mustering four runs in dropping their first two games of the season, the Thunder struck for a franchise-record seven homers in an 11-2 victory
Records tumble in 18-inning EL marathon
Koshansky strikes out seven times; Joseph hits walk-off blast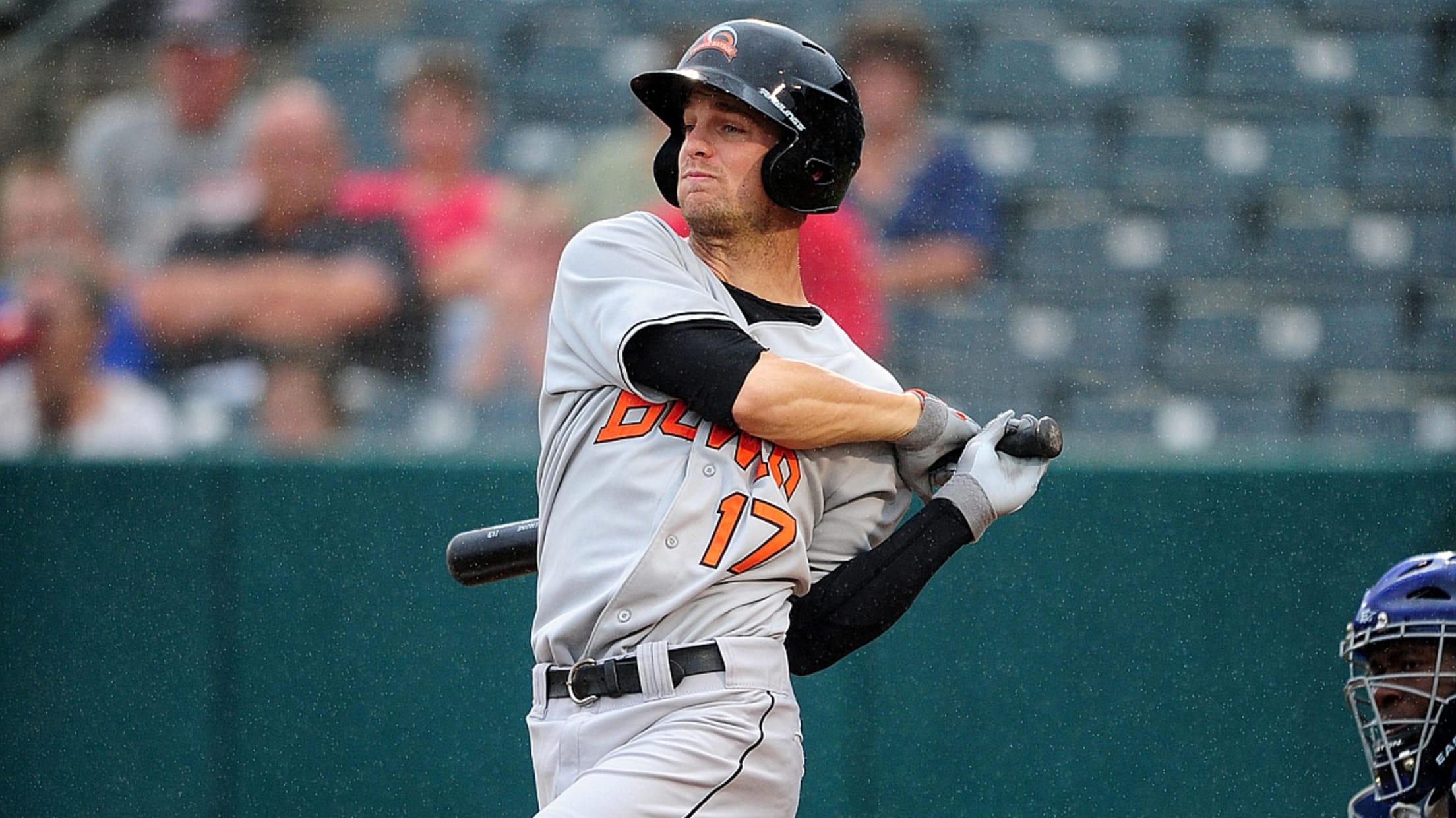 At 5 hours, 27 minutes, it was the longest game in the history of the Eastern League. And it must have felt every bit that long for Richmond Flying Squirrels first baseman Joe Koshansky. Koshansky went 0-for-8 and struck out seven times before Caleb Joseph led off the bottom of