Boston's Mayer to miss rest of Portland season
Shoulder injury ends Double-A stint for MLB's No. 11 prospect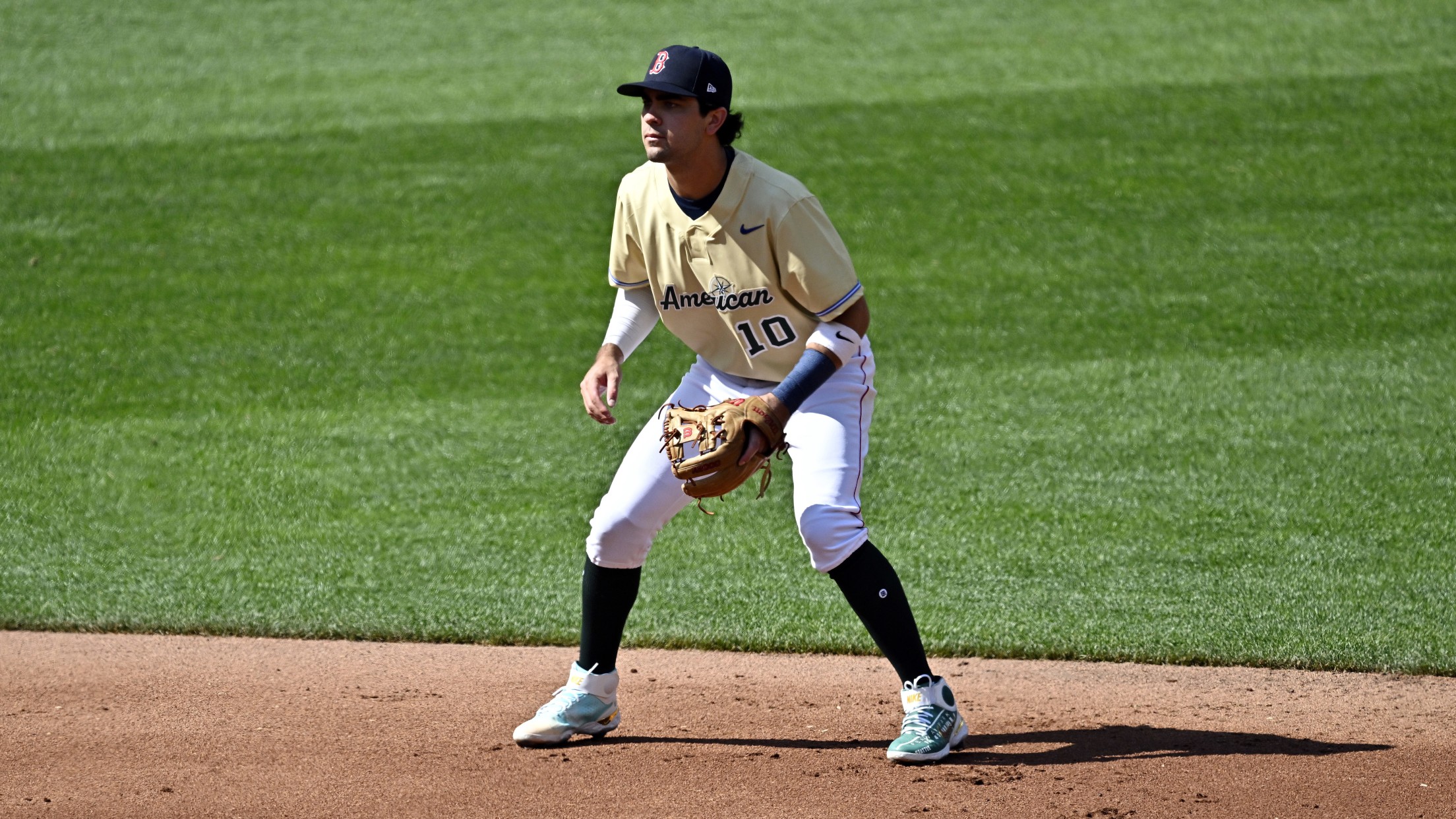 ST. PETERSBURG -- Boston's top prospect Marcelo Mayer -- ranked No. 11 in MLB Pipeline's Top 100 -- won't play again this season for Double-A Portland, Red Sox director of player development Brian Abraham told MLB.com on Wednesday. Mayer was placed on the 7-day injured list on Aug. 5, retroactive
Rays' Franco to miss rest of winter league
No. 1 prospect should be ready for spring after offseason injuries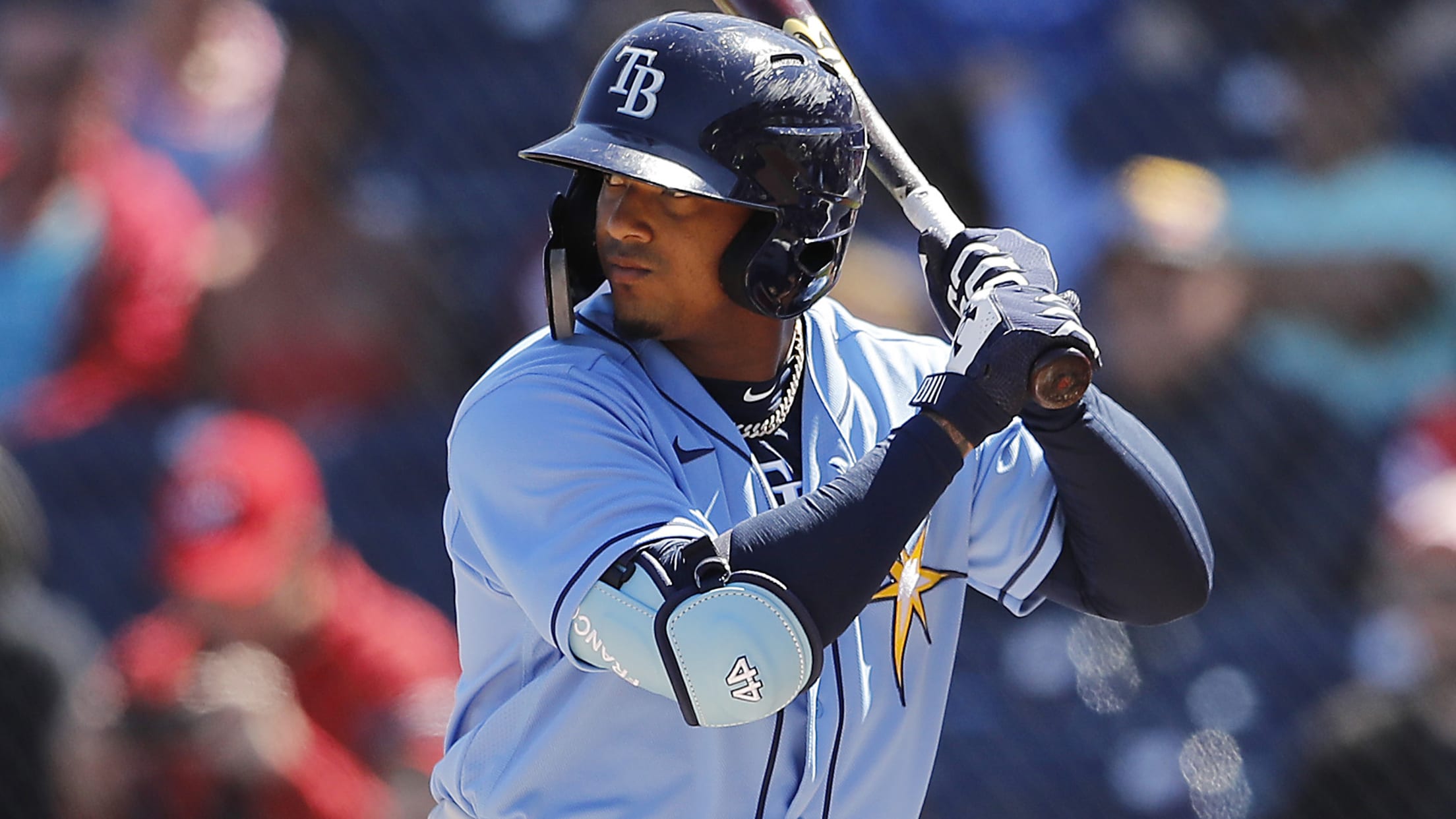 Thursday brought good news to the Rays organization and fans and bad news to anyone hoping to see the game's top overall prospect on the field this winter. Wander Franco was diagnosed with shoulder soreness and biceps inflammation, Tampa Bay announced after the shortstop met with doctors in St. Petersburg,
White Sox provide updates on Madrigal, Crochet
Second baseman underwent shoulder surgery; lefty's UCL healthy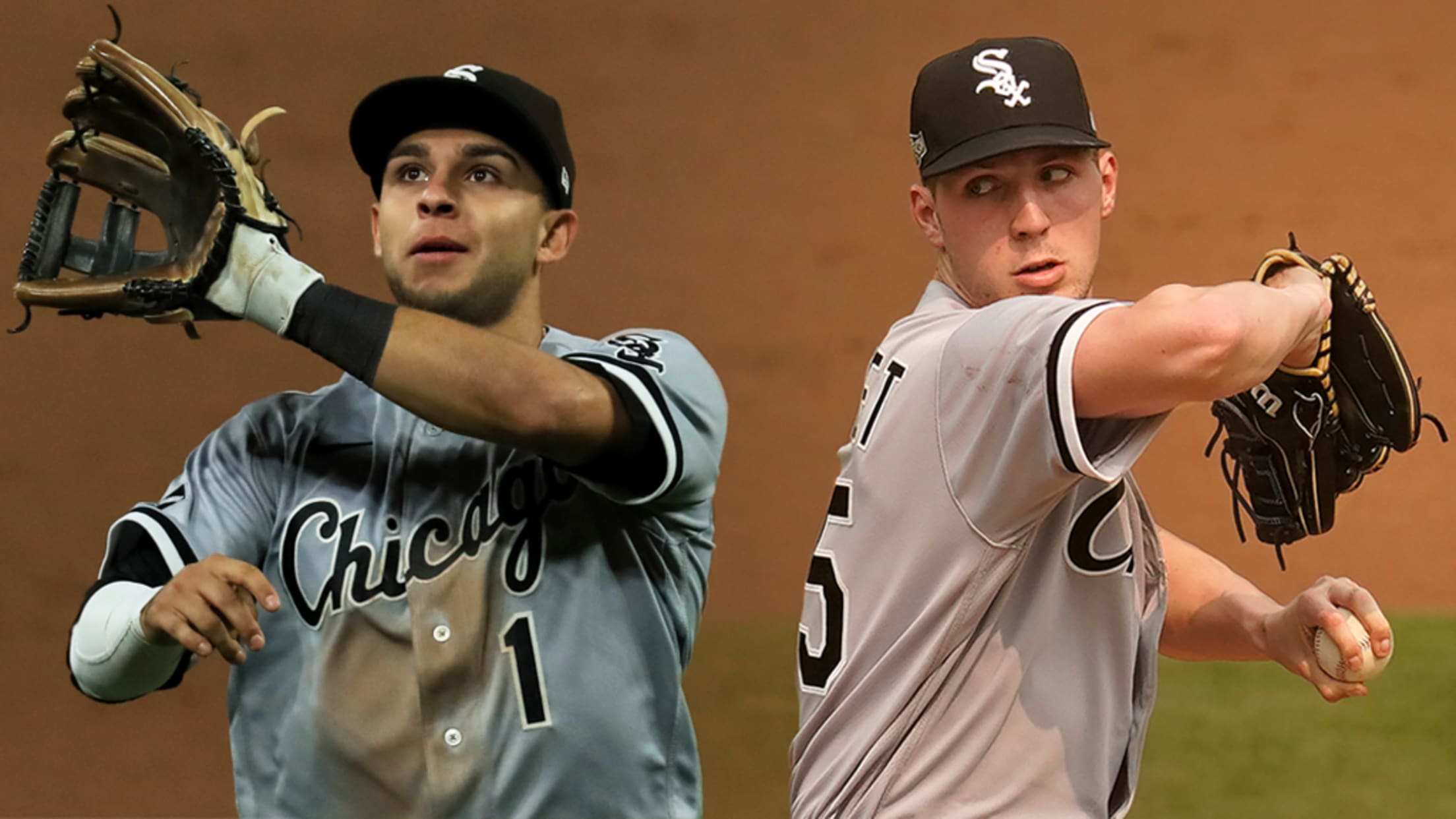 There were two big injury updates on Chicago's South Side on Monday -- one expected and one that should be a relief to White Sox fans. No. 36 overall prospect Nick Madrigal underwent planned shoulder surgery that will keep him out for five to six months while No. 89 Garrett
White Sox rookie hurler Crochet exits early
2020 first-round pick suffers left forearm tightness in second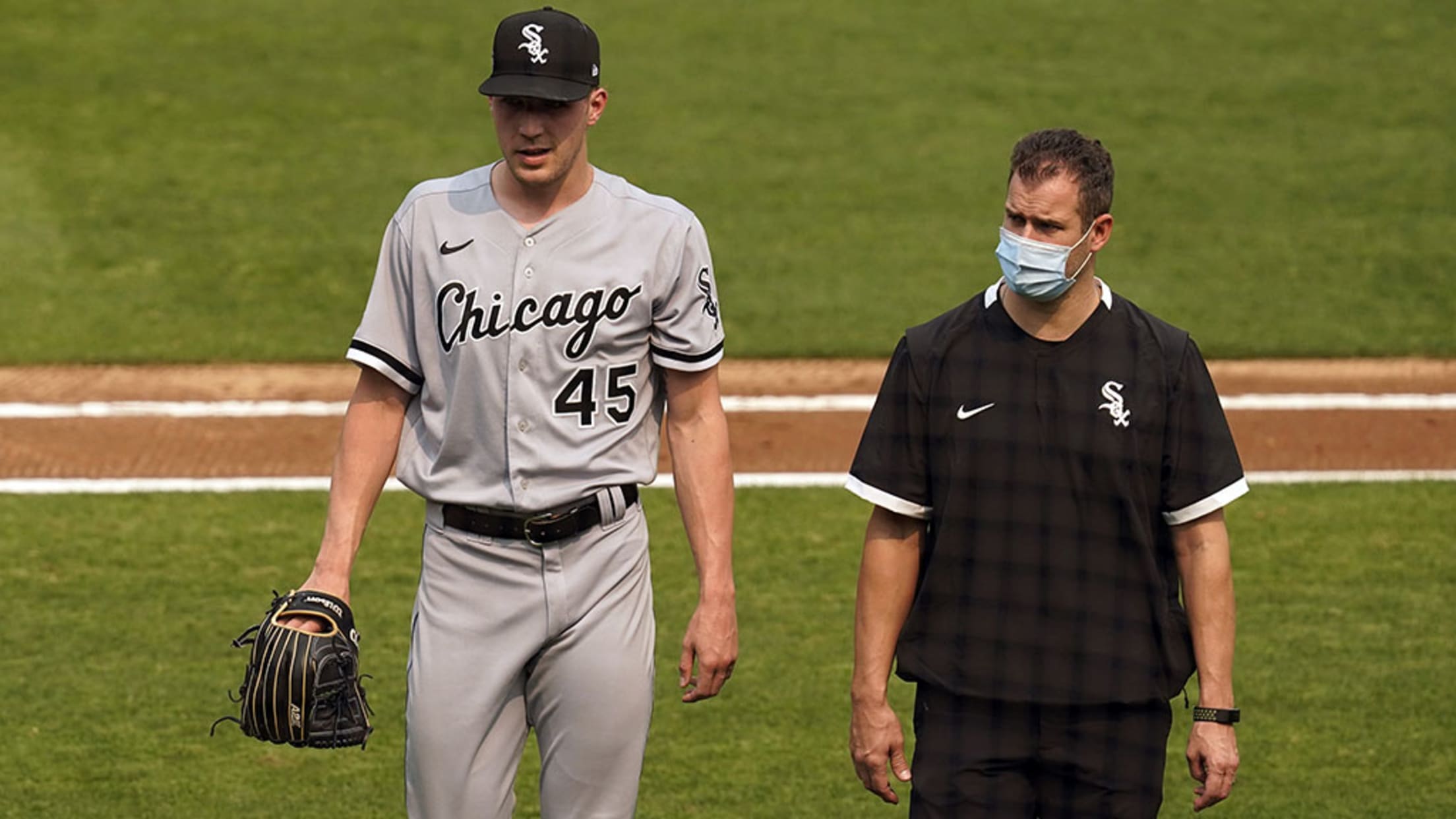 Following the 2020 Draft, White Sox left-hander Garrett Crochet quickly burst onto the scene with an even speedier fastball. But his rookie season has hit a speed bump. Baseball's No. 89 overall prospect exited early in the second inning of the decisive Wild Card Series 6-4 loss to the A's
Tigers shut down Manning, Faedo for season
Detroit pitching prospects dealing with forearm strains, says GM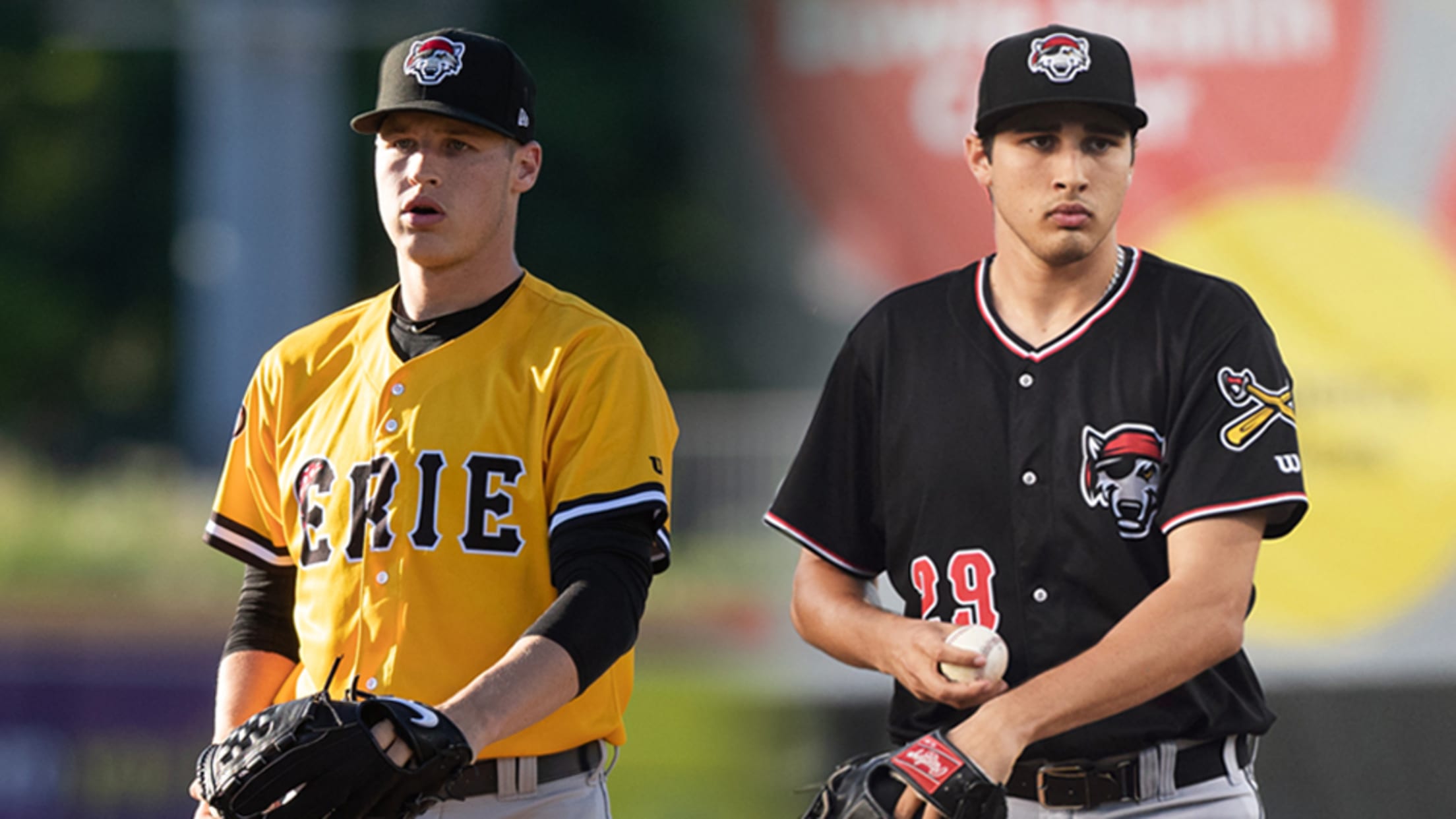 Two of the Tigers' top pitching prospects, Casey Mize and Tarik Skubal, have been able to show their stuff on the Major League stage this season. Unfortunately, two others won't get that opportunity. Detroit has shut down No. 3 prospect Matt Manning and No. 10 Alex Faedo after both suffered
Pearson heads to IL with elbow problem
Top Blue Jays prospect felt tightness after start on Tuesday
The Blue Jays suffered a setback Wednesday, placing top prospect Nate Pearson on the injured list with elbow tightness.
Mariners' Rodriguez suffers left wrist fracture
No. 18 overall prospect injured during Summer Camp outfield drill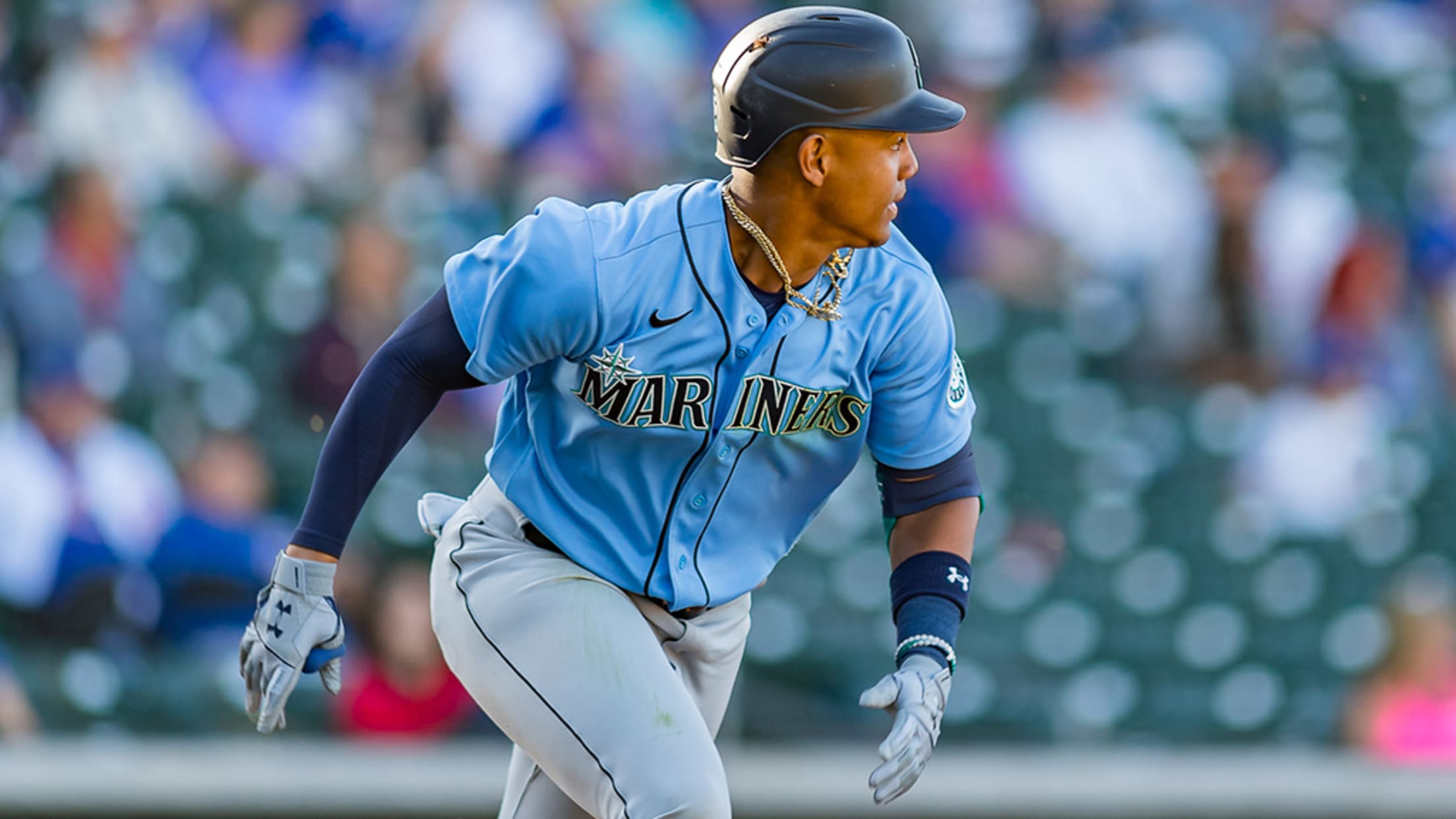 The return of baseball to Major League stadiums also means the return of unfortunate baseball injuries. Mariners No. 2 prospect Julio Rodriguez suffered a hairline fracture of his left wrist during an outfield drill on Wednesday, Seattle announced. Rodriguez is scheduled to undergo more tests, and a time frame for
Giants' Bishop tests positive for COVID-19
Team's No. 4 prospect left off initial summer camp roster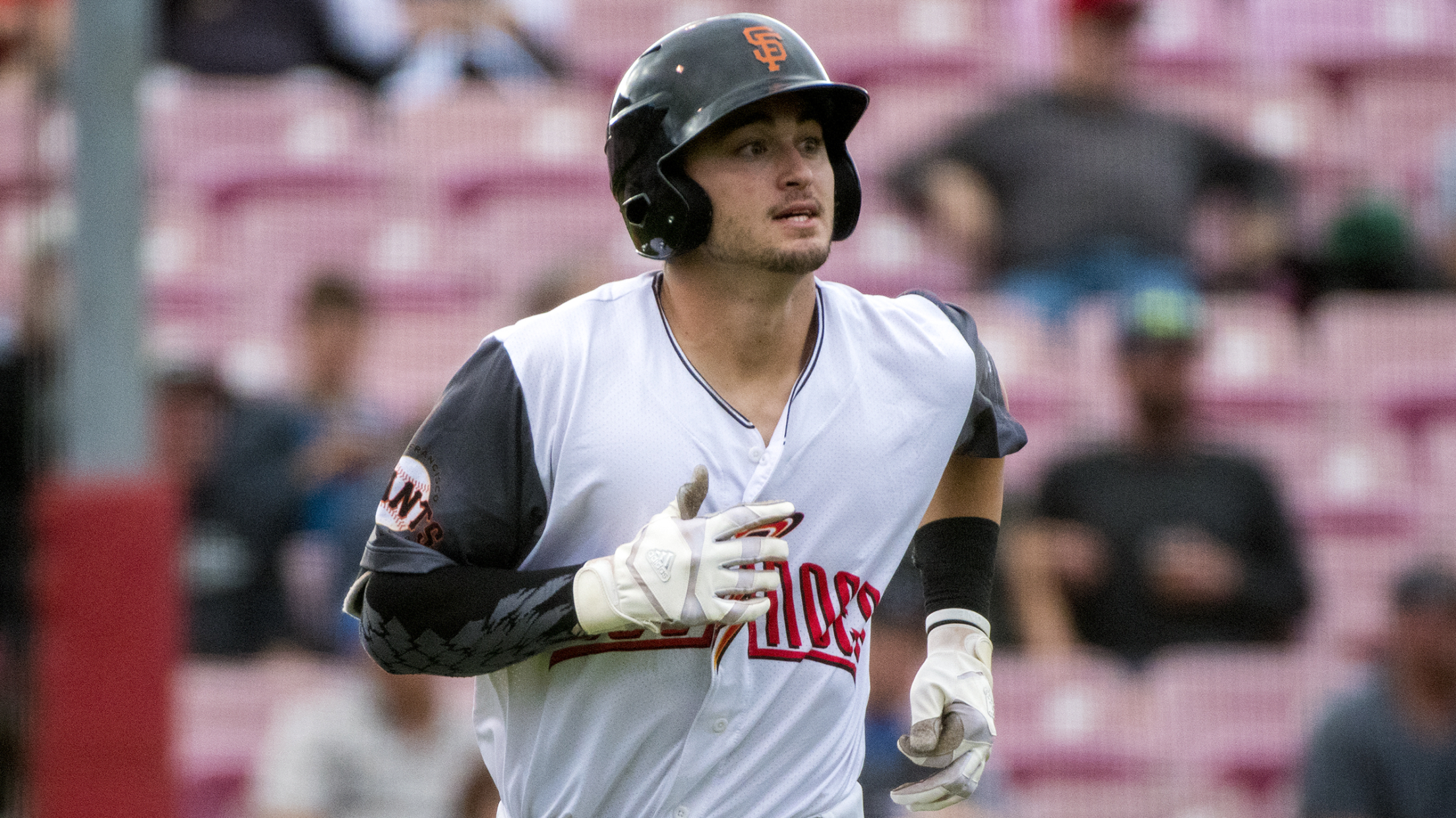 Giants No. 4 prospect Hunter Bishop tested positive for COVID-19 last Friday and subsequently was left off the team's 51-man initial summer camp roster released Monday. According to a report by MLB.com, San Francisco president of baseball operations Farhan Zaidi said Bishop has experienced "very mild" symptoms and his condition
Tigers' Wentz undergoes Tommy John surgery
No. 8 prospect expected to miss 14-16 months following procedure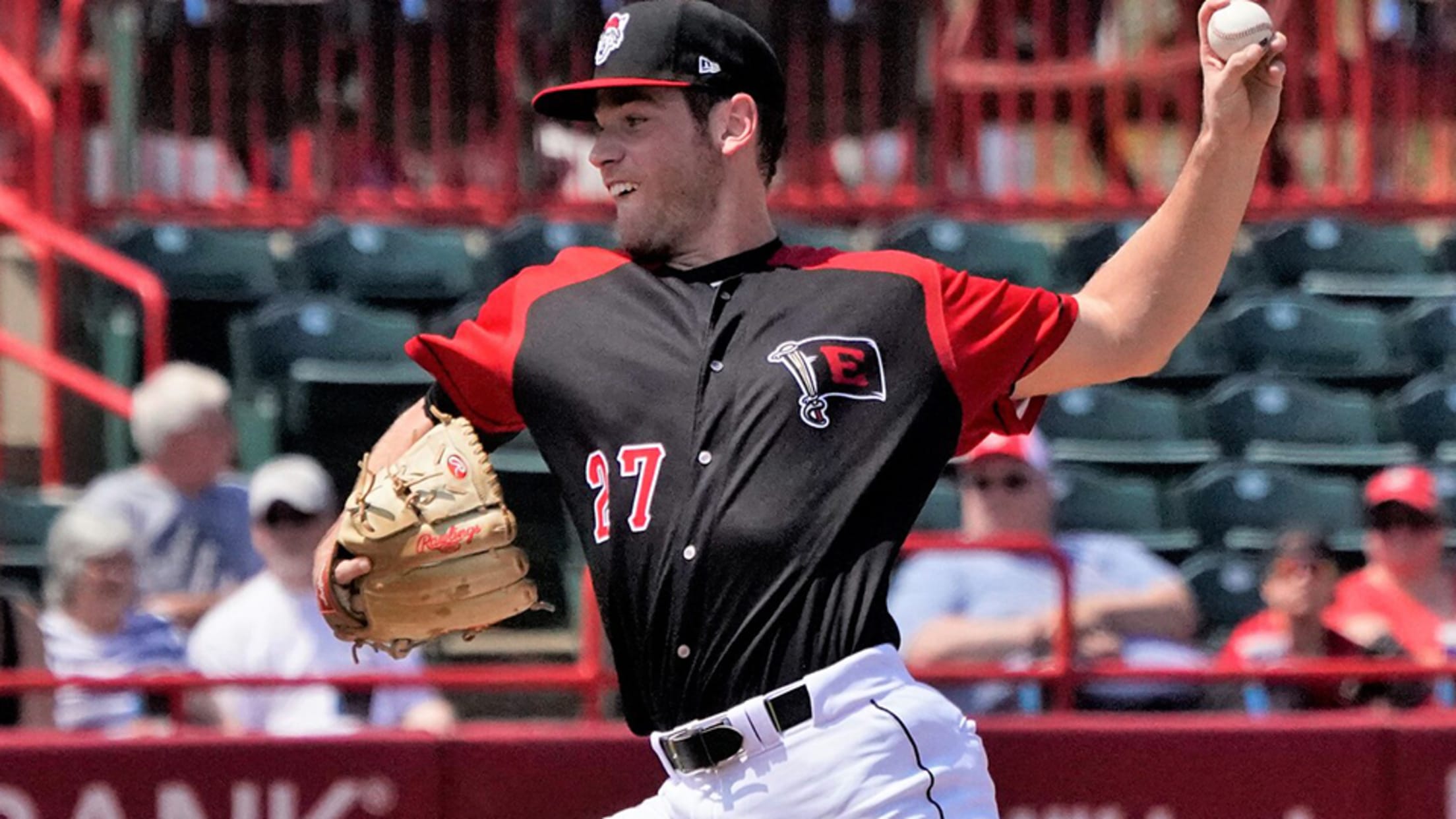 The Tigers' notable pitching depth took a big hit on Tuesday.No. 8 Detroit prospect Joey Wentz underwent Tommy John surgery and is expected to be out for the next 14-16 months, the Tigers announced. The procedure was performed Tuesday by Dr. David Altcheck in West Palm Beach, Florida.
Angels' Marsh suffers elbow strain
No. 79 prospect hurt diving for catch, could miss start of season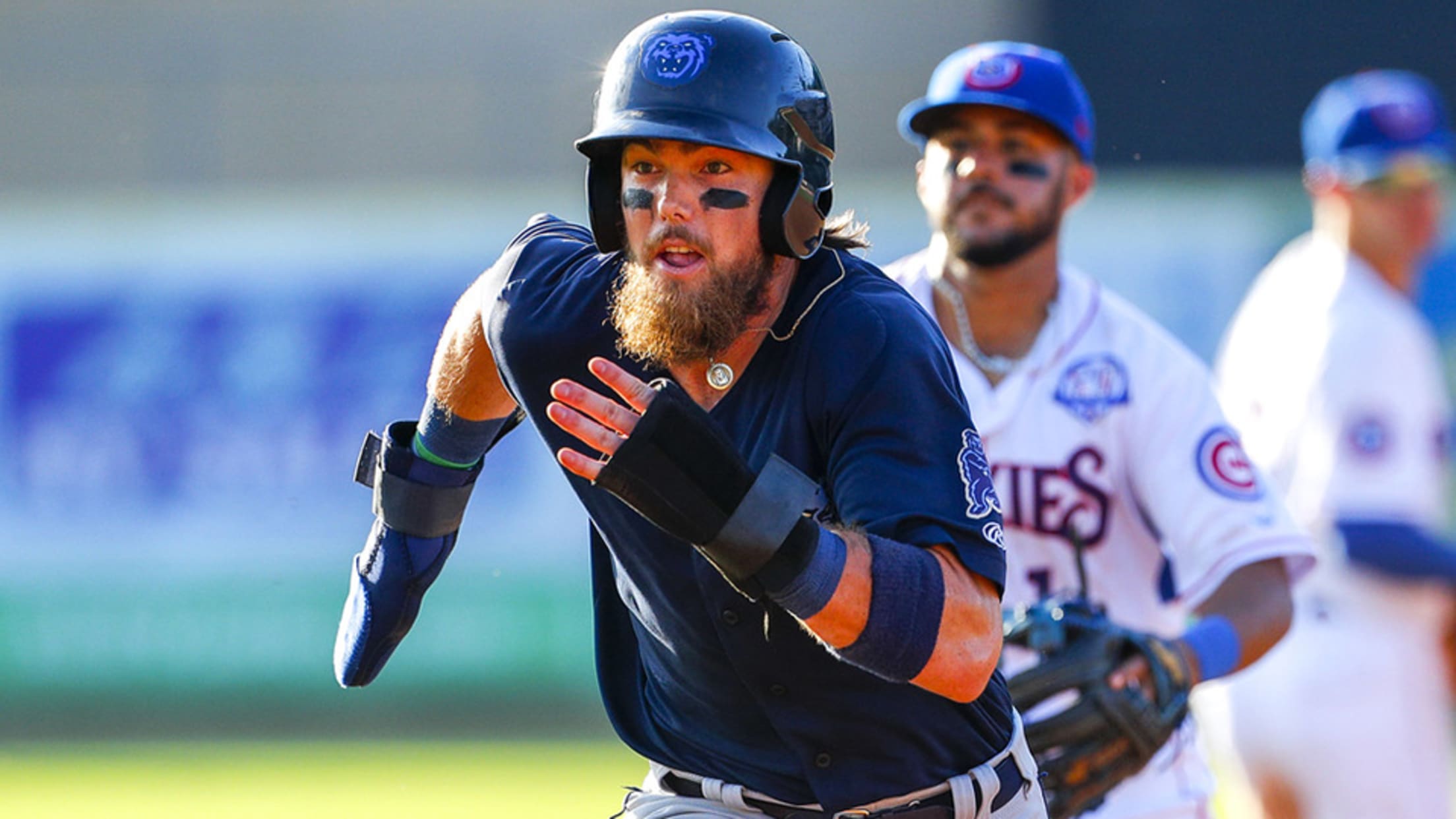 While much attention has been paid to Jo Adell, Brandon Marsh is another buzzworthy outfield prospect in the Angels system. Unfortunately, it might be a while before Marsh can resume his own push toward Orange County.MLB.com's No. 79 overall prospect suffered a left elbow strain and could miss the start
Rangers' Burke to undergo shoulder surgery
No. 7 Texas prospect likely to miss entire 2020 season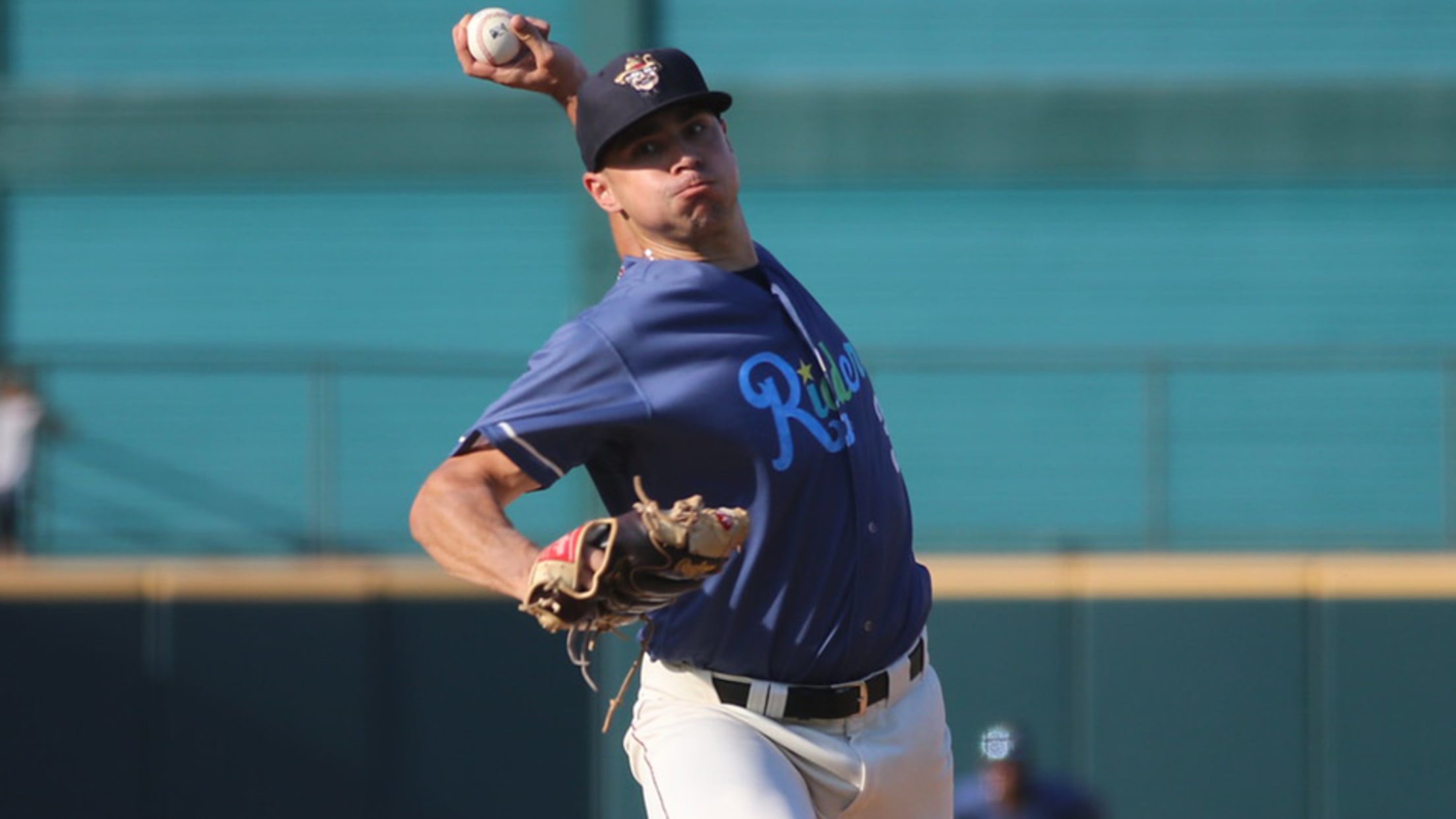 A sunny spring has taken a dark turn for one left-handed pitching prospect.Brock Burke will undergo arthroscopic surgery on his left shoulder this Friday and is likely to miss the entire 2020 season as a result, the Rangers announced Monday. Burke, who finished 2019 as Texas' No. 7 prospect per
D-backs' Varsho sidelined with ankle sprain
Arizona's No. 5 prospect suffered injury in Premier12 tournament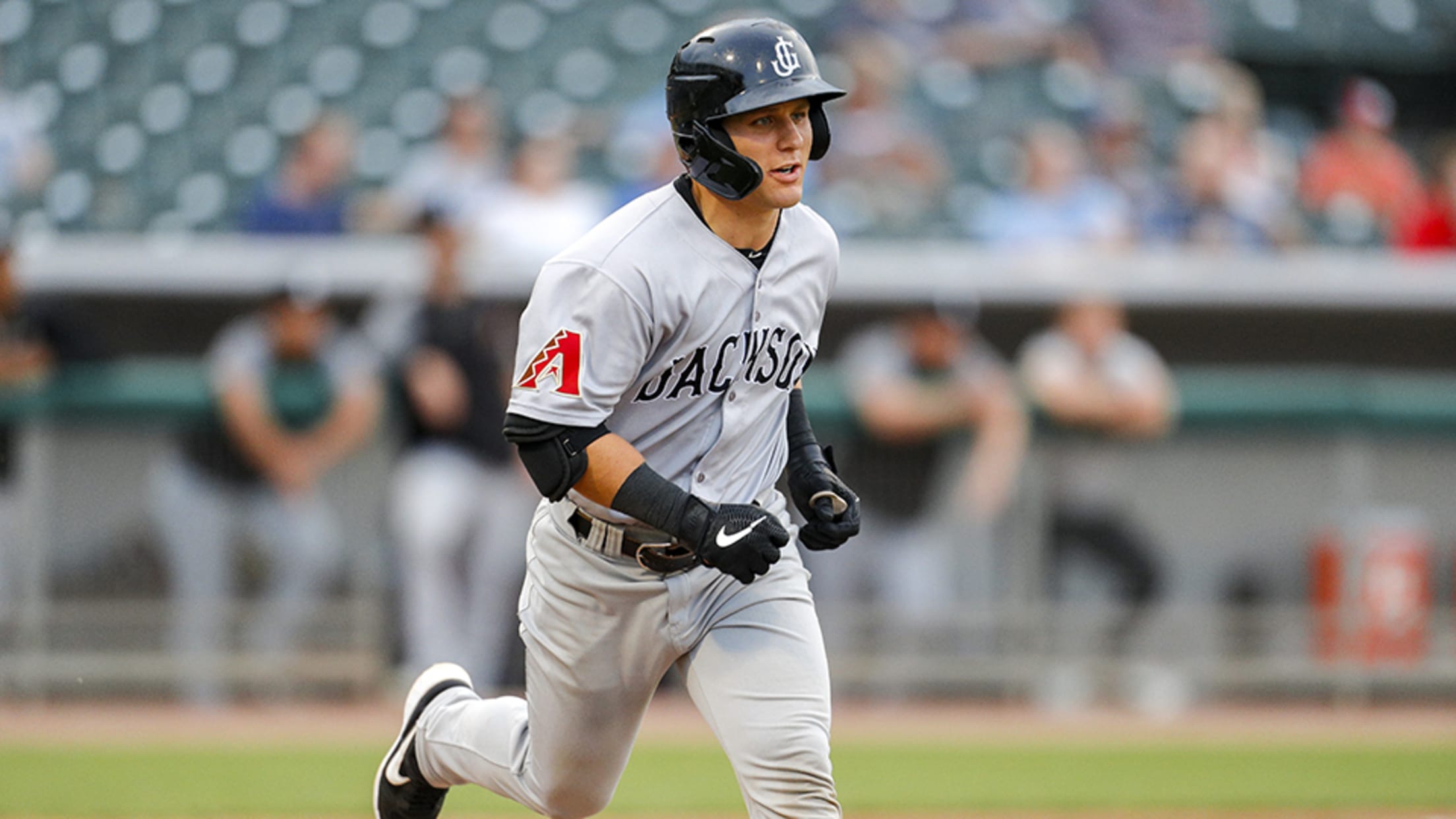 Daulton Varsho will miss time at the Premier12 tournament with an ankle injury, but it appears he's avoided serious damage. The fifth-ranked D-backs prospect suffered a Grade 3 ankle sprain and is expected to be in a walking boot for two weeks, Arizona general manager Mike Hazen told reporters Thursday. Varsho
M's Rodriguez shut down in Fall League
No. 25 overall prospect sidelined with mild strain in lower back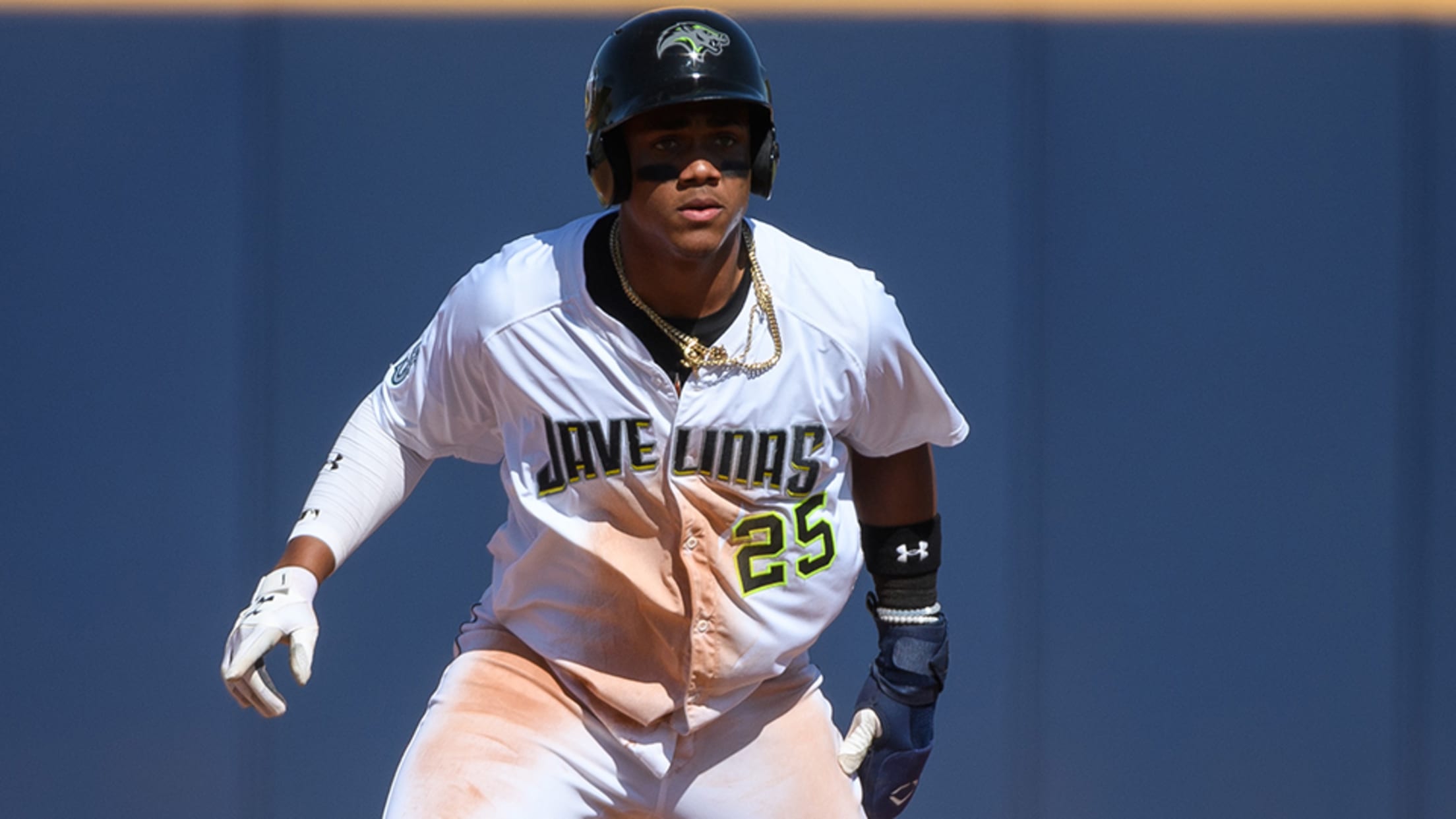 Another top Mariners prospect has been shut down for the rest of the Arizona Fall League season.Julio Rodriguez -- Seattle's second-ranked prospect -- will miss the final week of the campaign after being diagnosed with a minor lower back strain, MLB.com reported late Saturday. The move comes nine days after top
A's Murphy undergoes left knee surgery
Catcher battled injury all year, expects to be back in the spring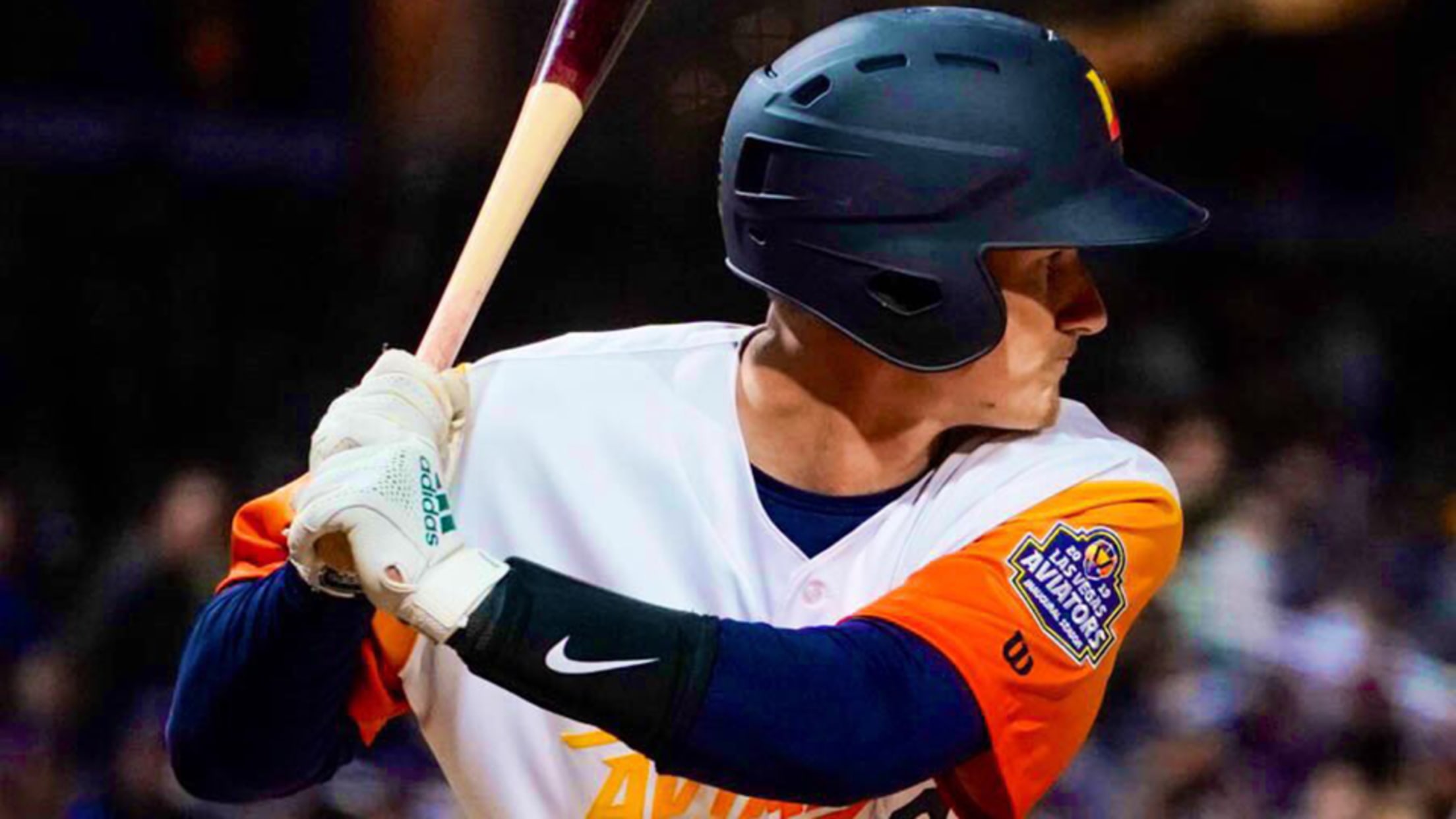 Sean Murphy is no stranger to shaking off injury. And now, he'll have to do it once more.According to the A's, their third-ranked prospect underwent surgery on his left knee Thursday, which also was his 25th birthday. They expect him to be ready by Spring Training.
Mariners take Kelenic out of Fall League
Top prospect shut down out of caution due to back injury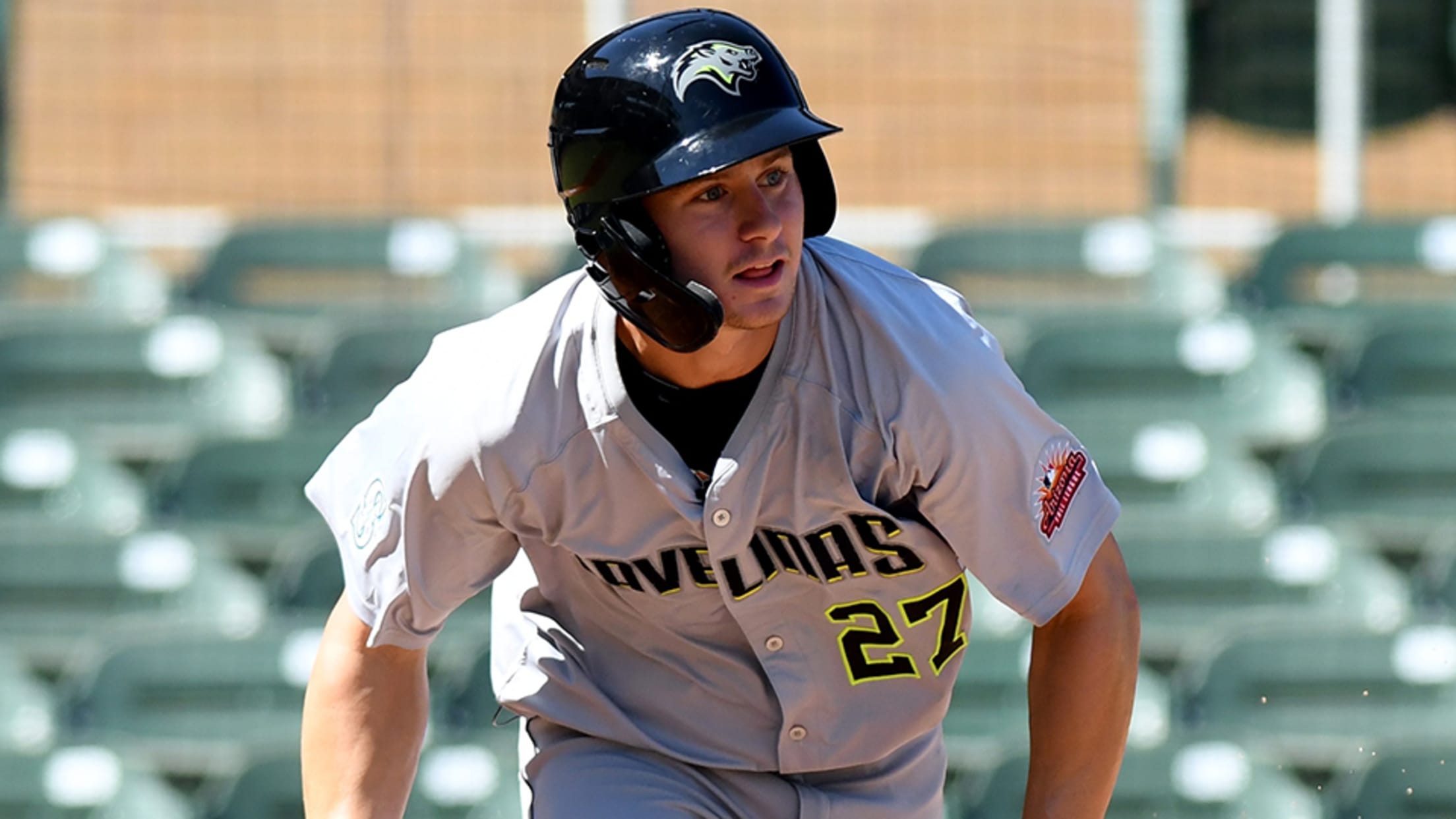 Jarred Kelenic was one of the most talented prospects in this year's Arizona Fall League. Unfortunately, his stay in the desert will be a short one.The Mariners are removing their top prospect from the Peoria roster in the AFL out of concern about a back injury, according to a report
Giants' Bart suffers right thumb fracture
Top prospect hit on hand during Arizona Fall League game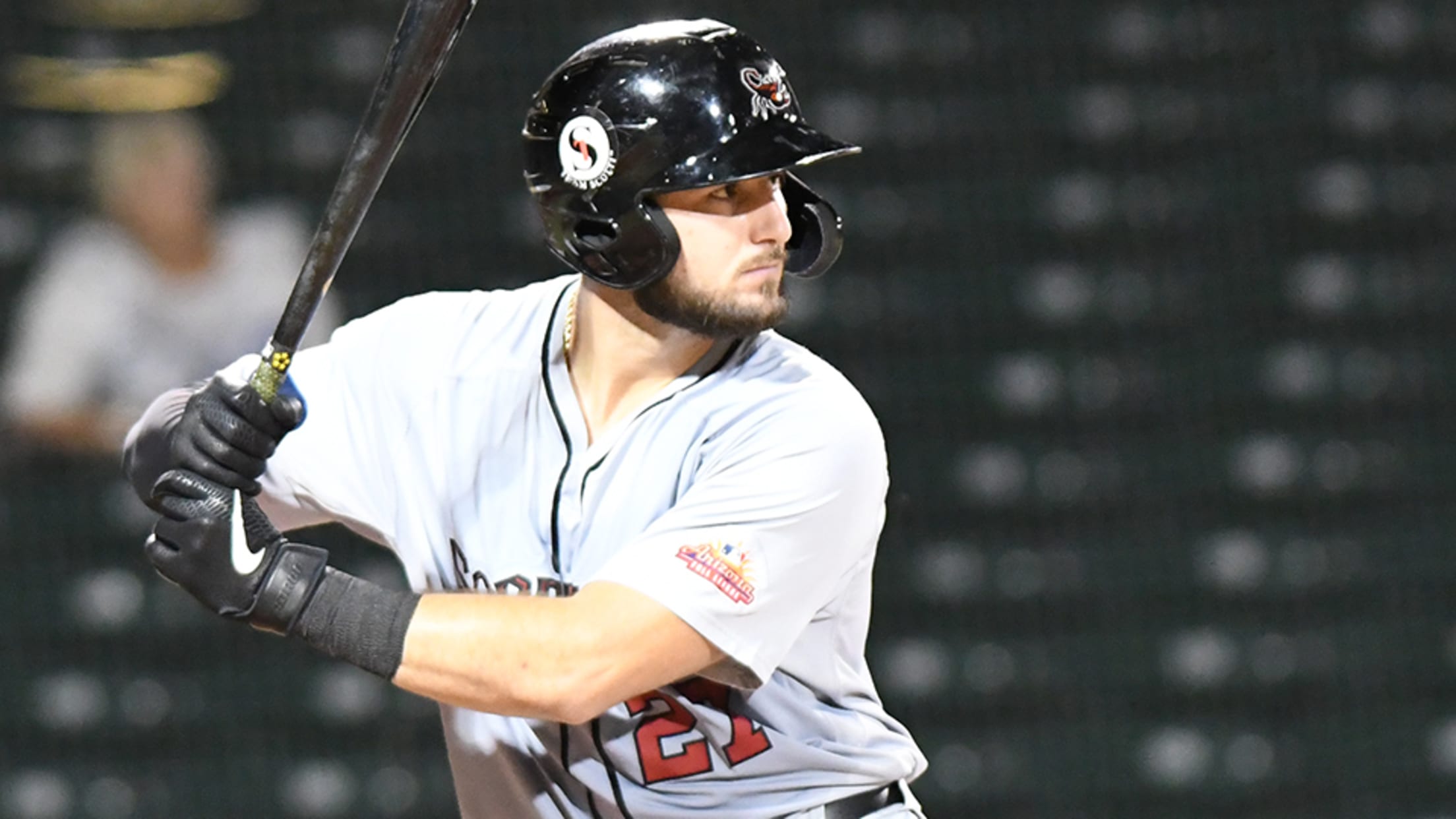 Top Giants prospect Joey Bart sustained a non-displaced fracture of his right thumb in Arizona Fall League play, the team announced Wednesday. Surgery is not needed and the second overall pick in last year's Draft is expected to fully recover in four to six weeks.Bart exited Tuesday night's game between
Crawdads' Crouse lands on injured list
No. 3 Rangers prospect finished August with three victories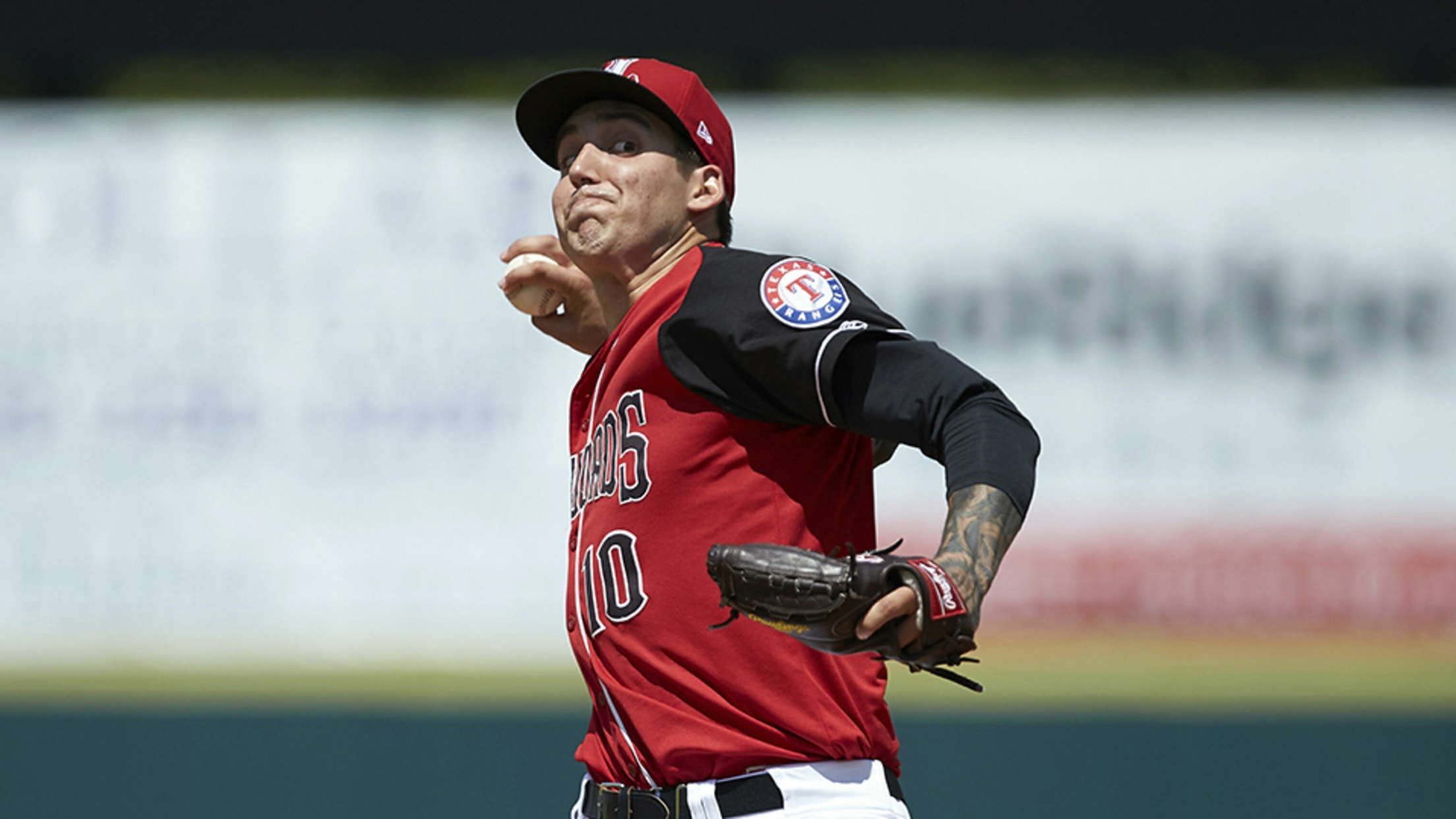 With the South Atlantic League playoffs just around the corner, Hans Crouse has landed on the shelf.The third-ranked Rangers prospect, who's expected to undergo elbow surgery after the season, was placed on the seven-day injured list Friday by Class A Hickory. 
McKay placed on seven-day injured list
Rays No. 2 prospect suffering from fatigue in his left shoulder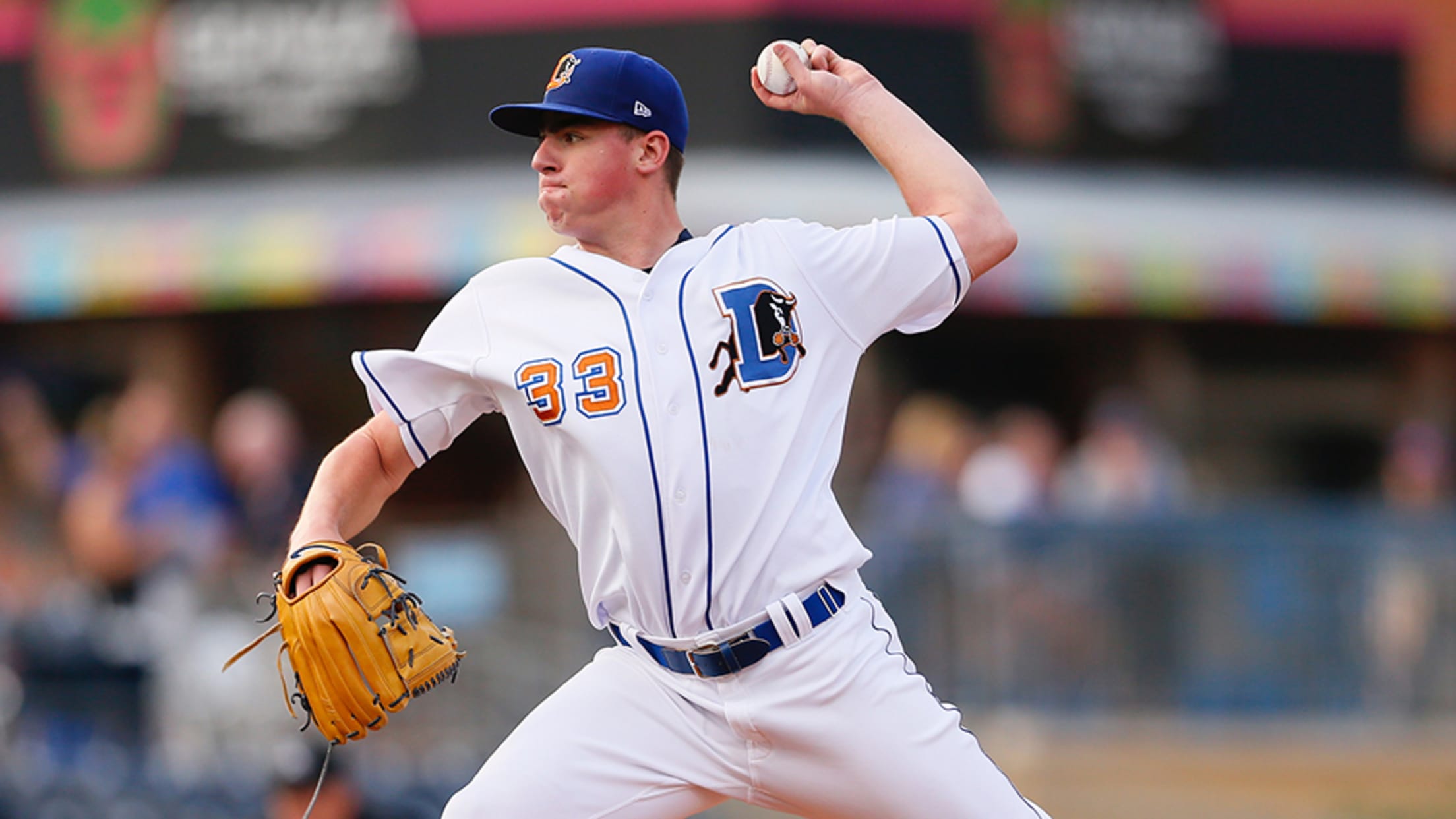 In the midst of a sensational season that included his first taste of the Majors, Brendan McKay was a good bet to return to Tampa at the end of Triple-A Durham's season. Chances are he still will, but he's addressing an issue first.The No. 2 Rays prospect was placed on
Giants' Luciano, Bishop land on IL
Top prospects shelved by Class A Short Season Salem-Keizer
Infielder Marco Luciano and outfielder Hunter Bishop, two of the Giants' top four prospects, were placed on the injured list Friday night by Class A Short Season Salem-Keizer.According to a tweet by the team, Luciano has a strained right quadriceps, while Bishop has turf toe on his left foot. It's
Orioles shut down southpaw Hall
No. 62 overall prospect suffered Grade 1 strain of left lat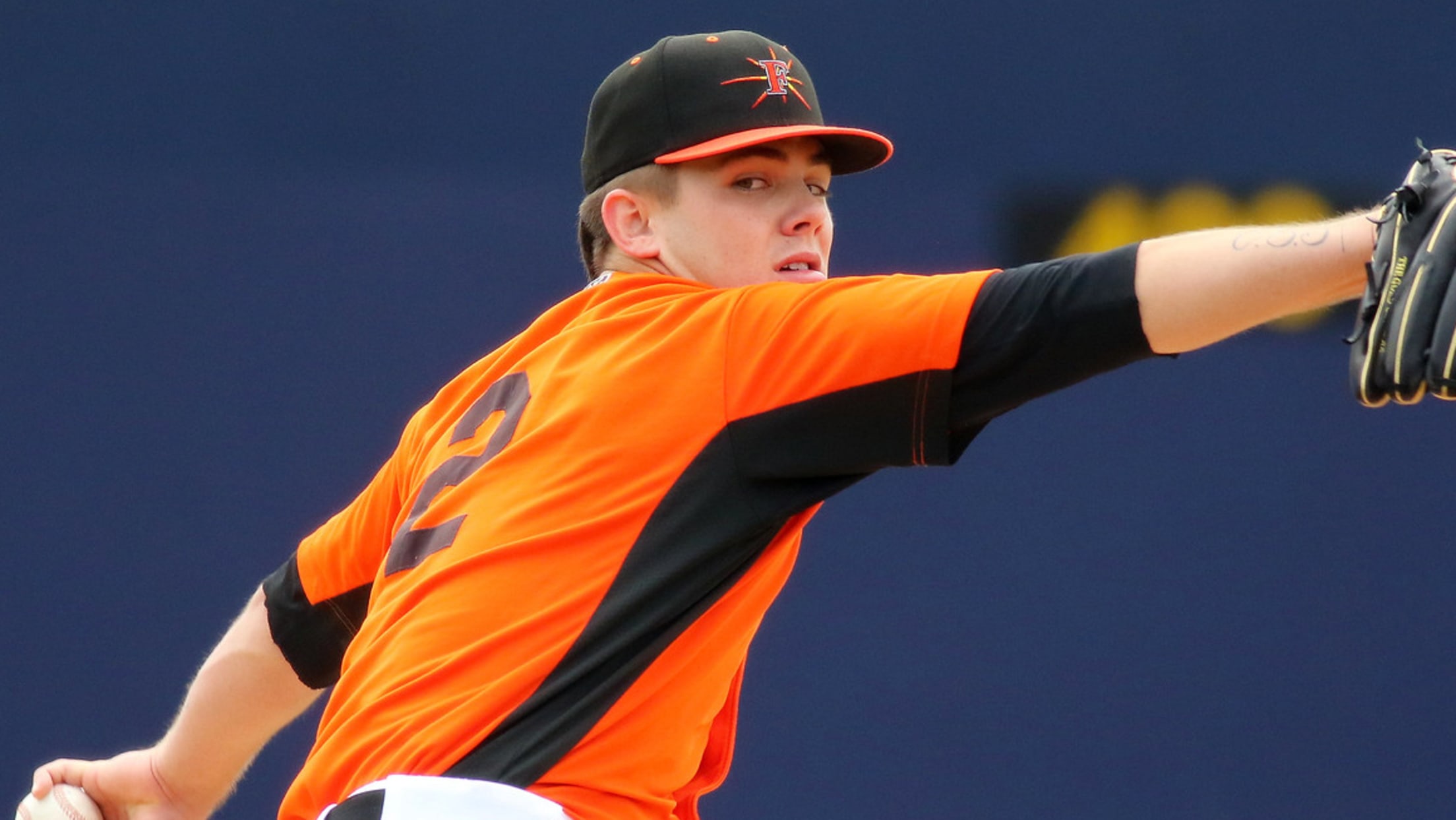 DL Hall's season has come to an early end.The third-ranked Orioles prospect has been shut down after suffering a left lat strain. MASN.com reported the injury is a Grade 1 strain, which is considered mild.
M's Rodriguez hit on forearm, exits game
No. 52 overall prospect had five hits in two Cal League contests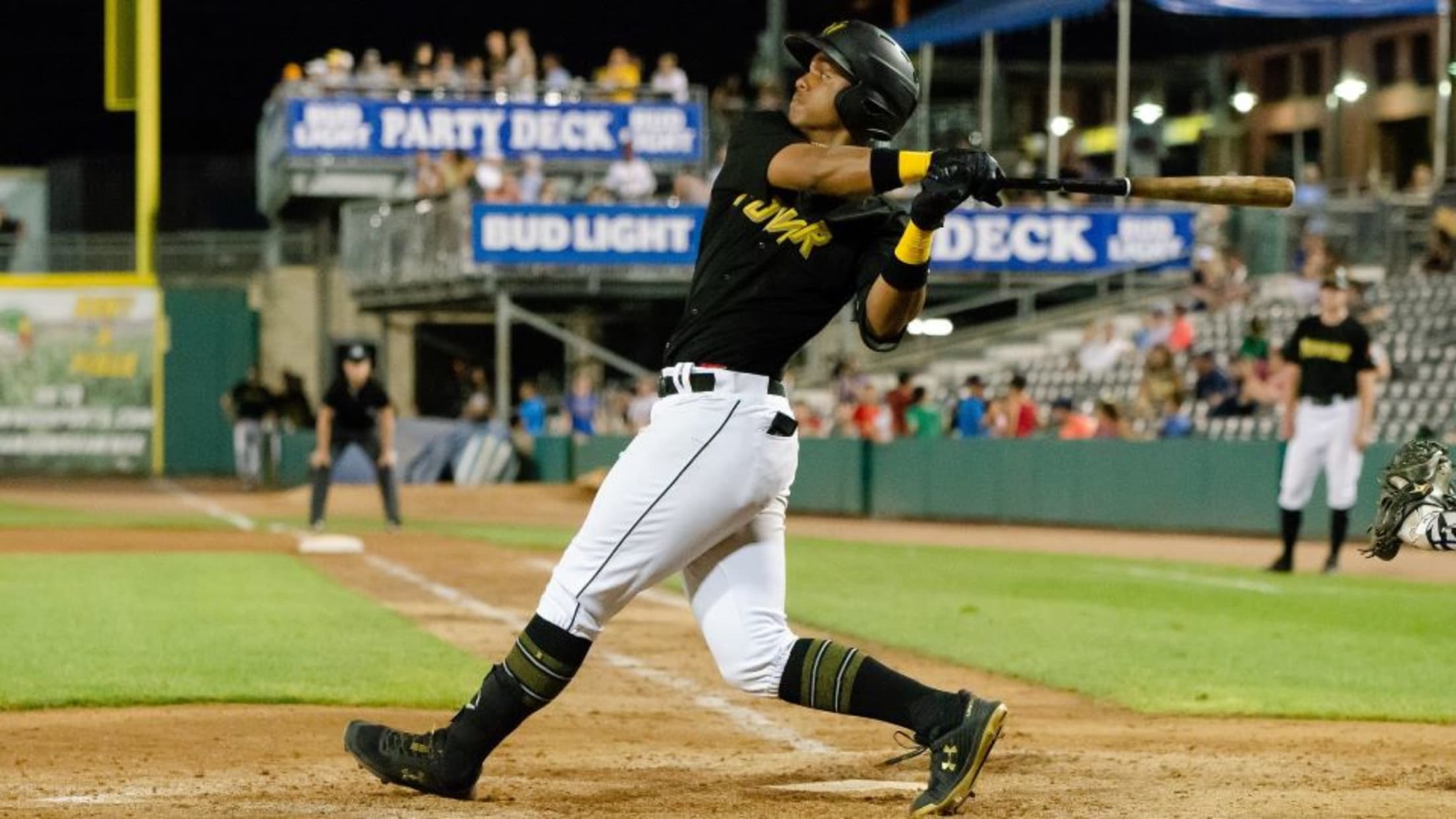 In a season that's already been impacted by injury, Julio Rodriguez had another scary incident on Saturday night. The second-ranked Mariners prospect was hit by a pitch on the left foream in the third inning of Class A Advanced Modesto's game against Lancaster. He stayed in the game but was replaced
Padres' Abrams placed on IL at Class A
No. 48 overall prospect was promoted Tuesday to Fort Wayne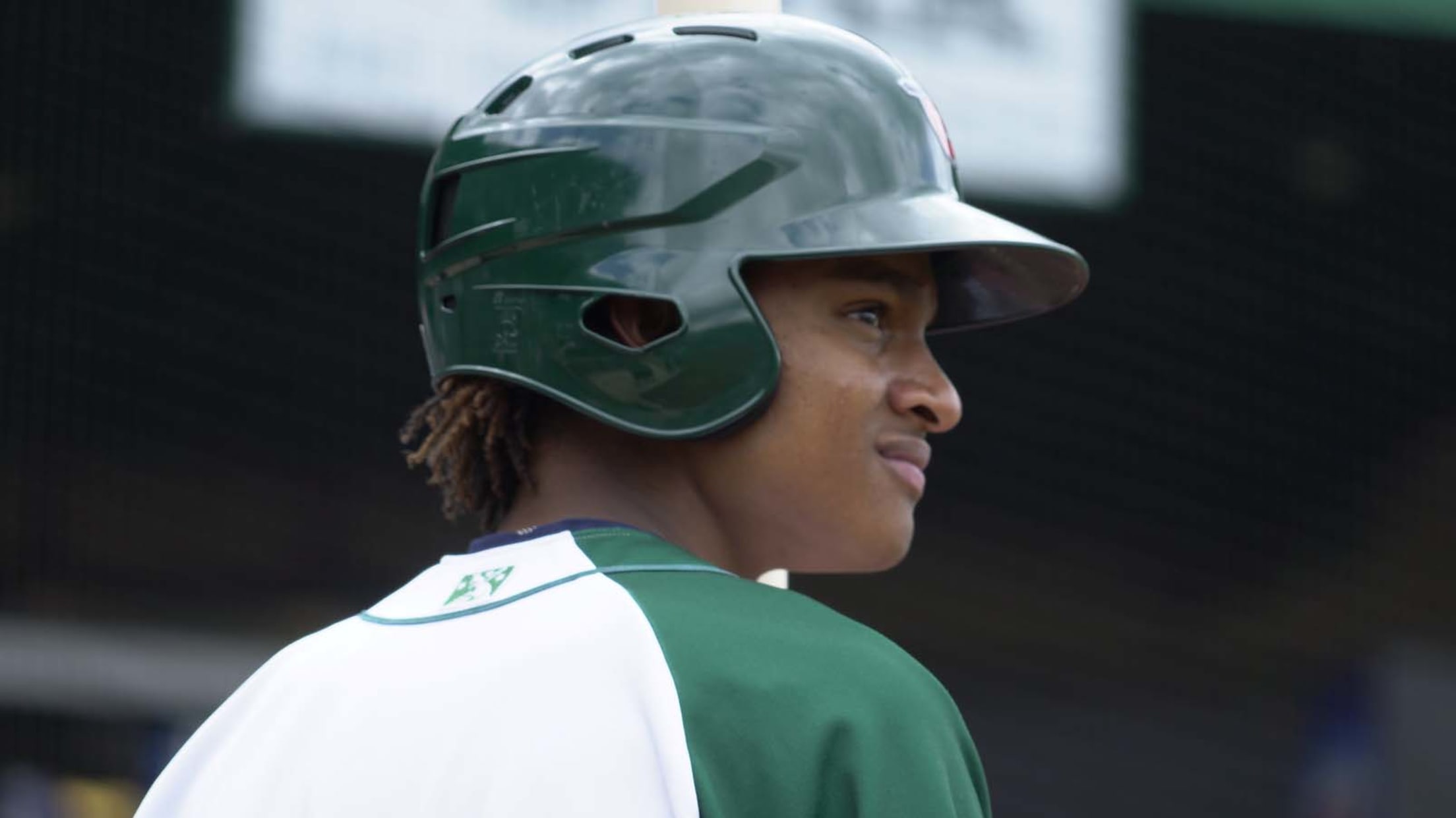 Just as CJ Abrams was getting comfortable with his new surroundings in Fort Wayne, he'll have to wait a few days to see the field again.The fifth-ranked Padres prospect has been placed on the seven-day injured list by the TinCaps, retroactive to Thursday, due to a left shoulder contusion. Promoted from
Finger injury ends season for Mets' Tebow
Former Heisman Trophy winner has not played since July 23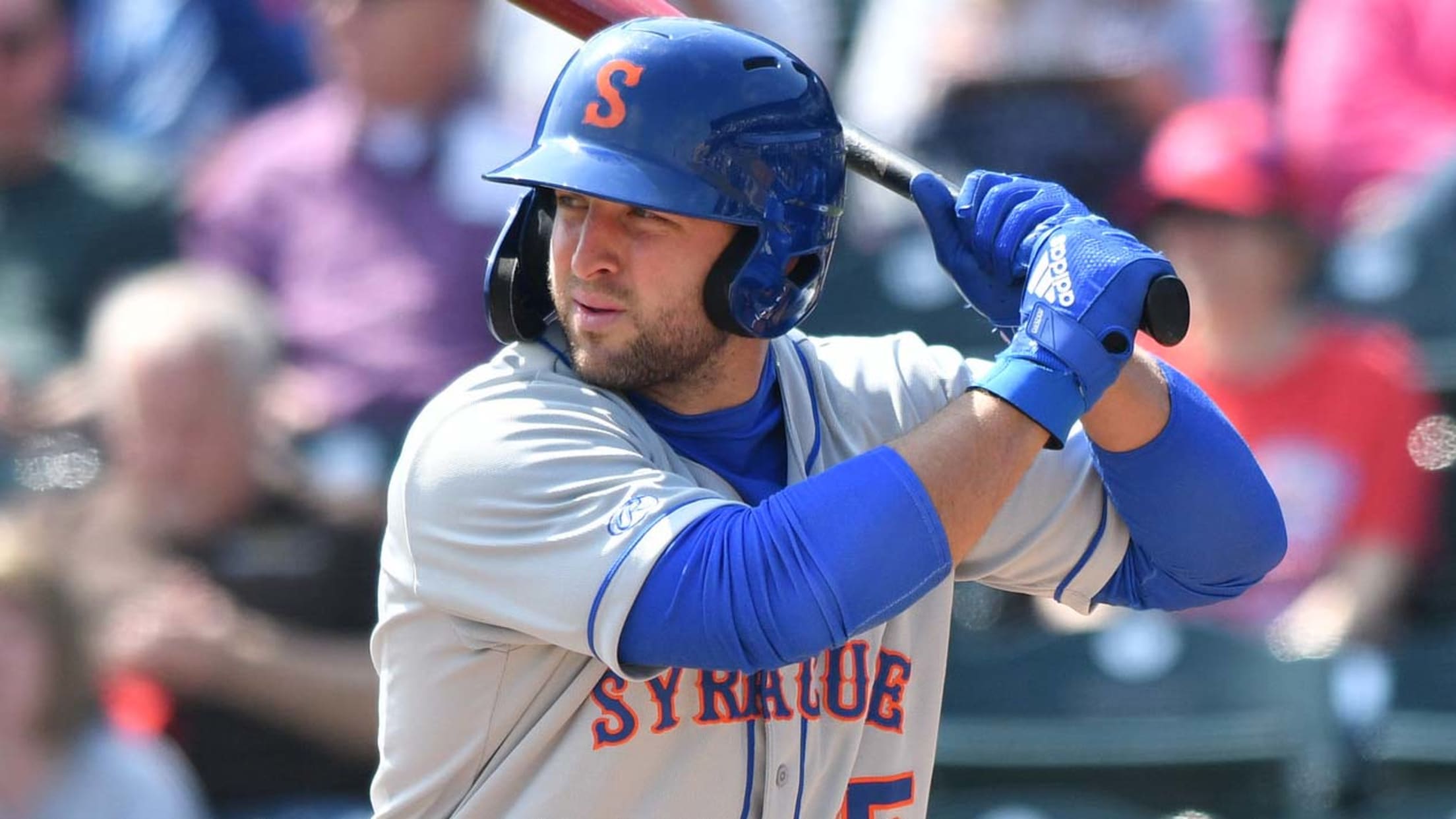 For the second year in a row, the season has ended early for Mets farmhand and former Heisman Trophy winner Tim Tebow.The 31-year-old outfielder will miss the rest of the Triple-A Syracuse campaign due to a laceration on his left hand that he suffered fielding a ball in a July
Hot Rods put Liberatore on injured list
Rays No. 4 prospect has pitched four innings in last two starts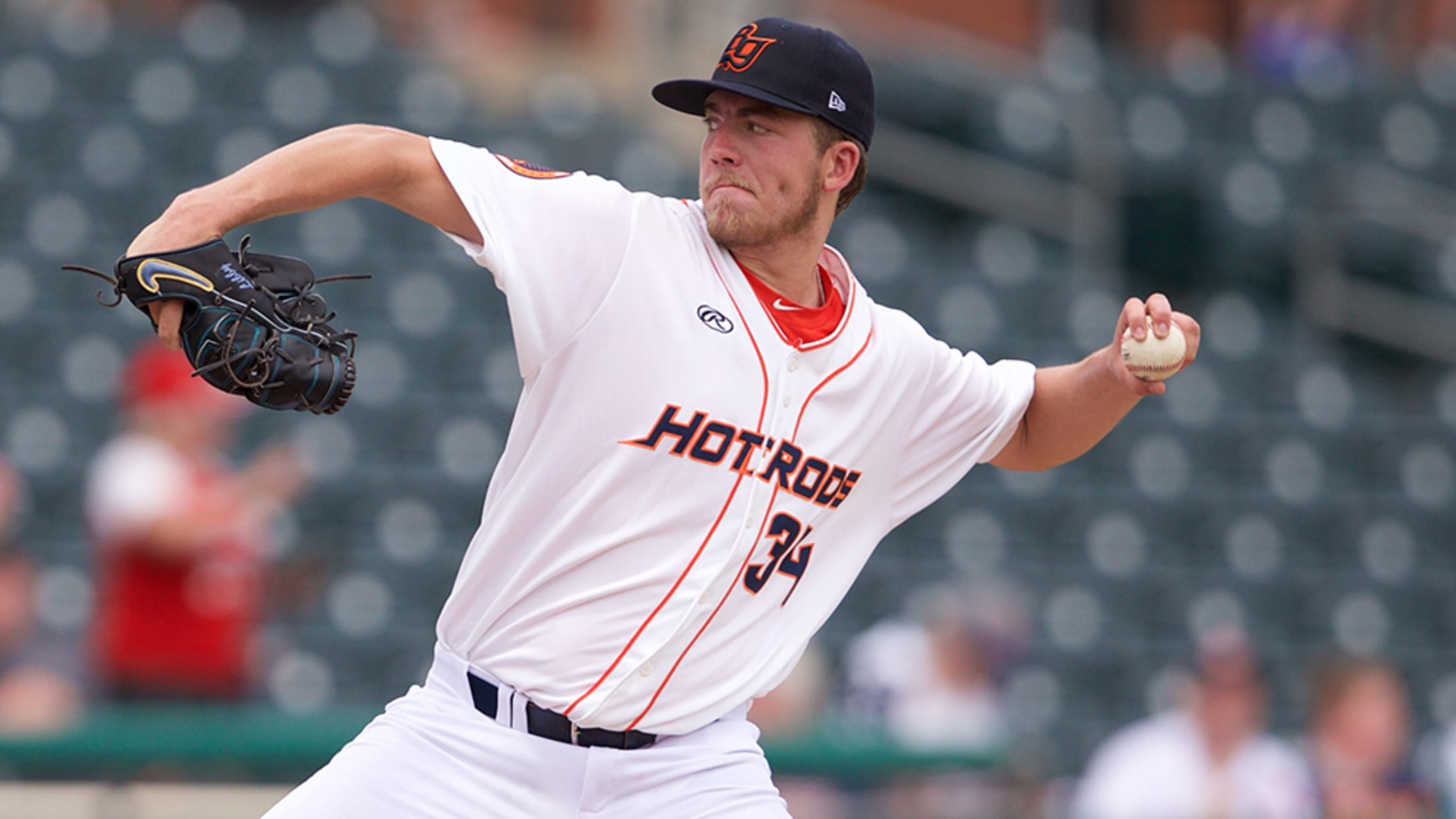 Left-hander Matthew Liberatore, the Rays' No. 4 prospect, was placed on the injured list Friday by Class A Bowling Green with an undisclosed ailment. The Tampa Bay Times' Marc Topkin reported that the southpaw has minor back tightness.The move was retroactive to Tuesday, the day after MLB.com's No. 44 overall
M's White placed on Double-A injured list
No. 74 overall prospect struck in face during batting practice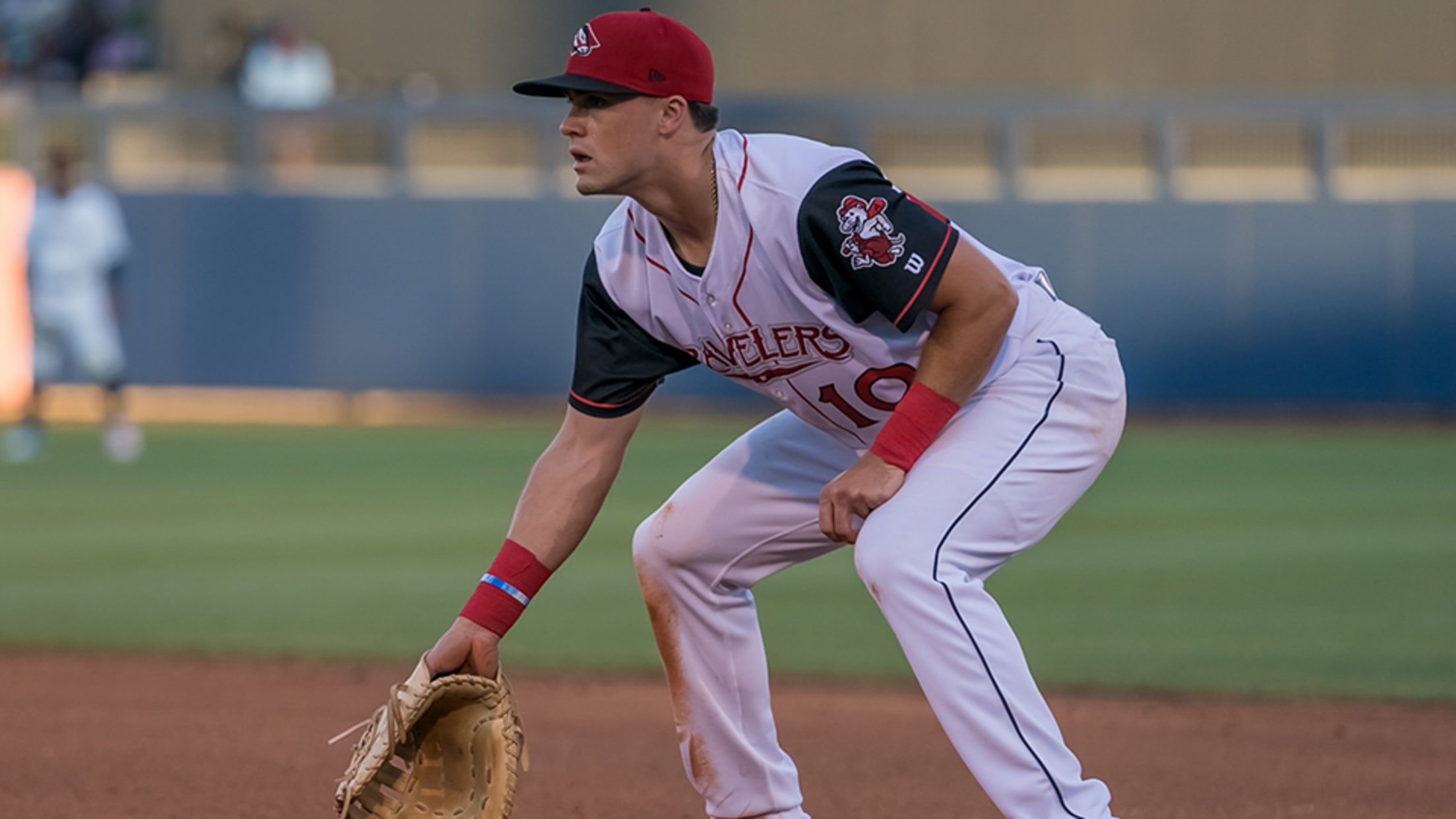 First baseman Evan White, the Mariners' No. 4 prospect, was placed on the injured list by Double-A Arkansas on Tuesday, one day after he was struck in the face by a bad-hop ground ball during batting practice.White reportedly has concussion-like symptoms following the incident, which preceded the Travelers' 5-4 loss