Copa celebrations bring la Diversión
Modesto, Columbia celebrate Latin culture with ballpark festivities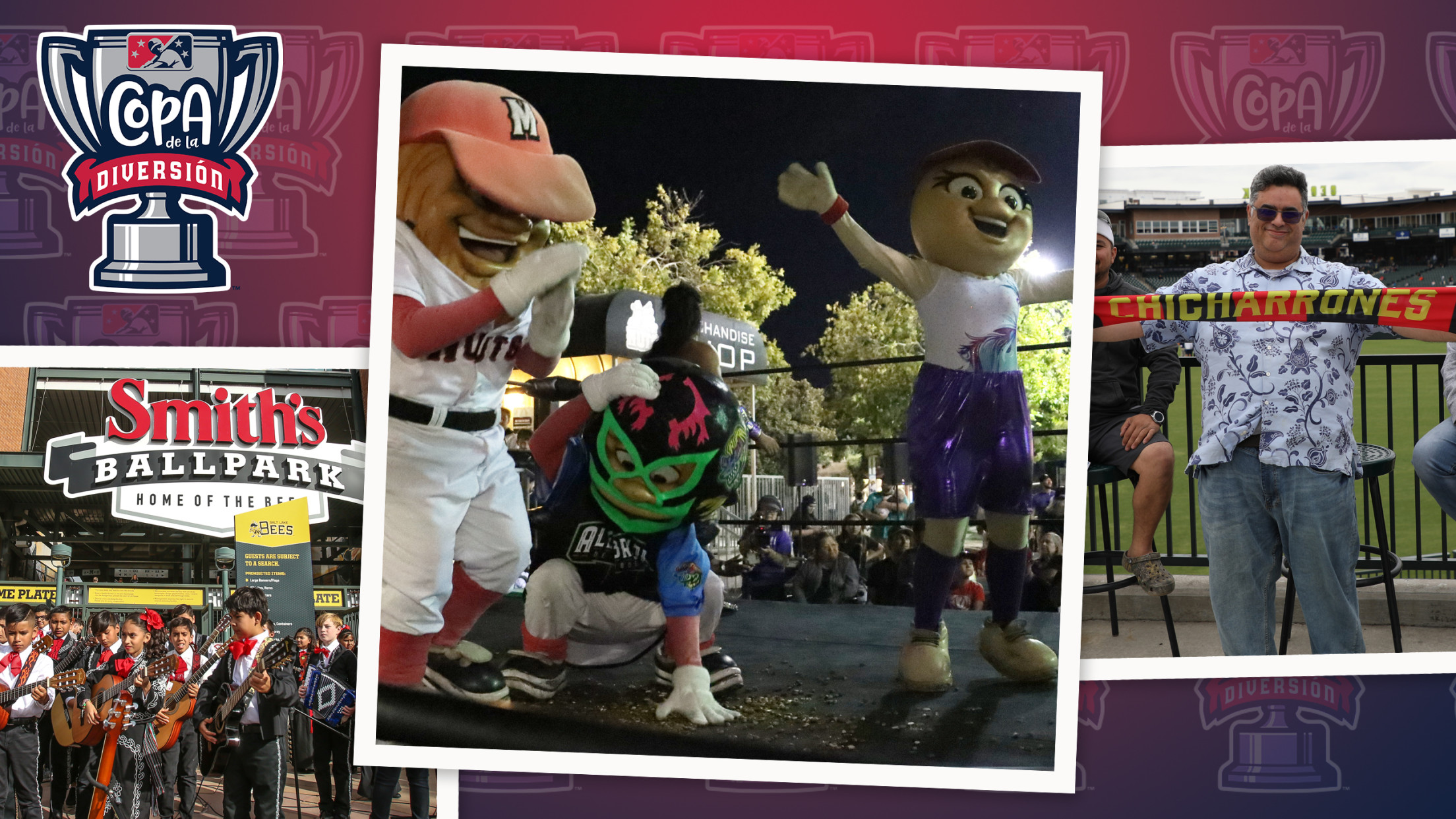 Each month, MiLB.com spotlights an aspect of Copa de la Diversión, Minor League Baseball's Hispanic fan engagement initiative sponsored by Nationwide, the program's official insurance partner. This edition celebrates the unique ballpark entertainment that lives up to the spirit of the Copa program. Check out our look at the similar
Rave makes juggling snag for Storm Chasers
Royals prospect covers a lot of ground in center and hauls it in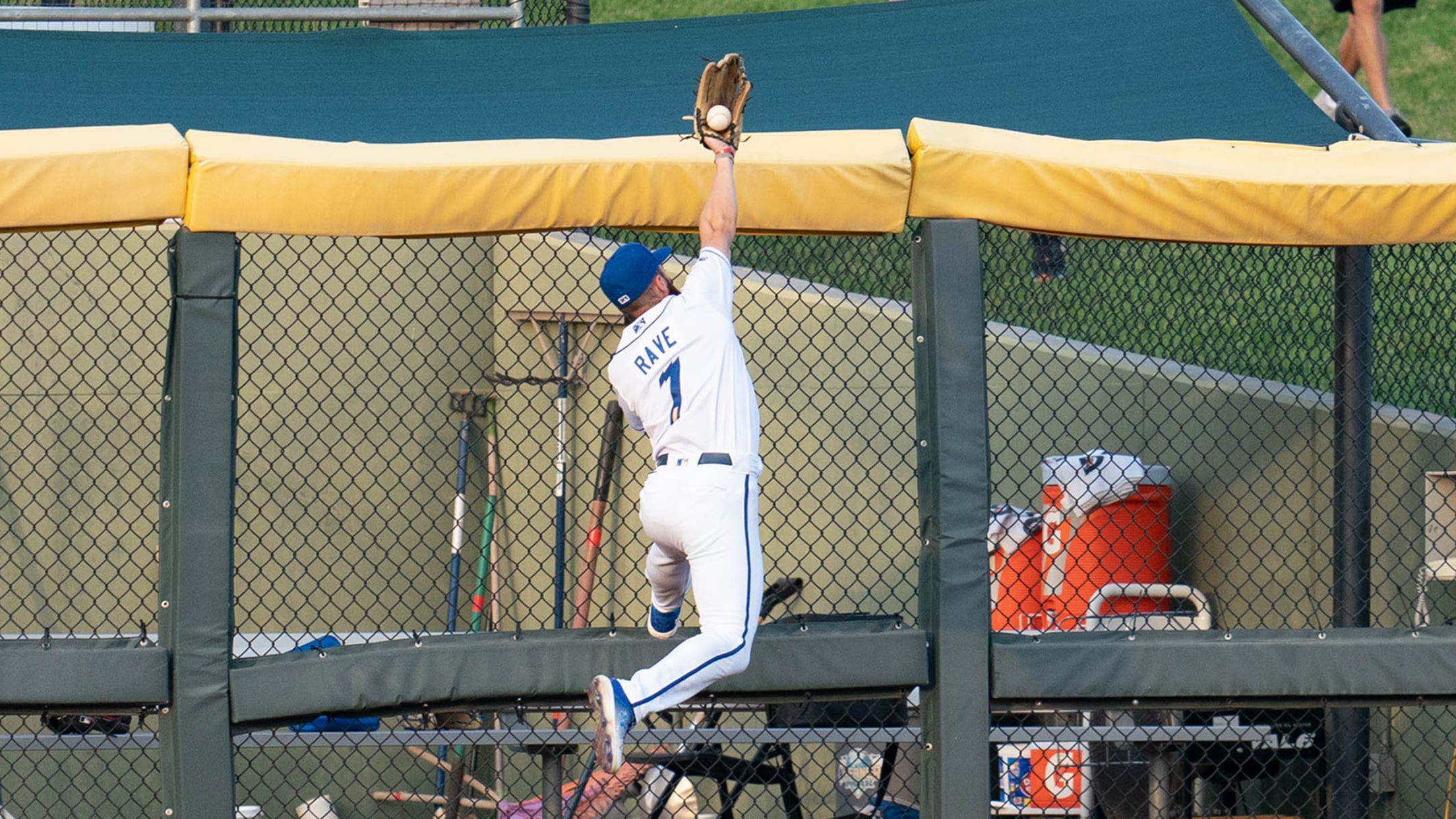 Two outs. Two strikes. Two runners on. Maybe it was only fitting that John Rave had to catch this baseball twice. On Tuesday, the outfielder for Triple-A Omaha in the Royals' organization made a snag you're going to want to watch again. Tracking a deep fly ball from Cubs prospect
MiLB Player of the Week Spotlight: Champlain
No. 24 Royals prospect was unhittable for Northwest Arkansas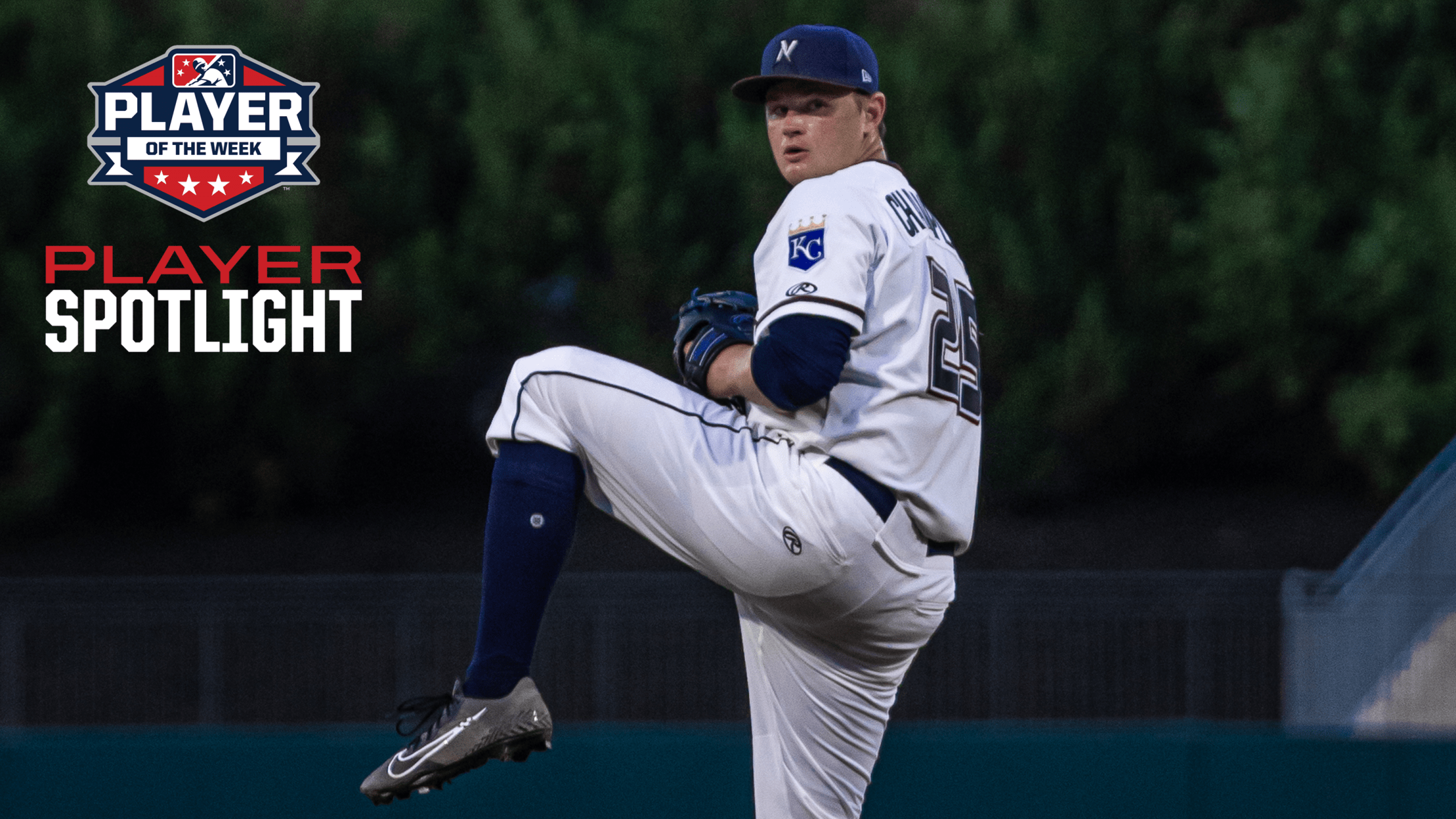 Chandler Champlain doesn't back down from a challenge. In fact, when asked which current Major League player he'd like to face, the right-hander didn't flinch in his response: Shohei Ohtani. "In my opinion, I feel that I'd want to face the greatest hitters that I can. Hitters that you know
Omaha has a Bahl with returning softball star
Storm Chasers welcome local legend Jordy back to Nebraska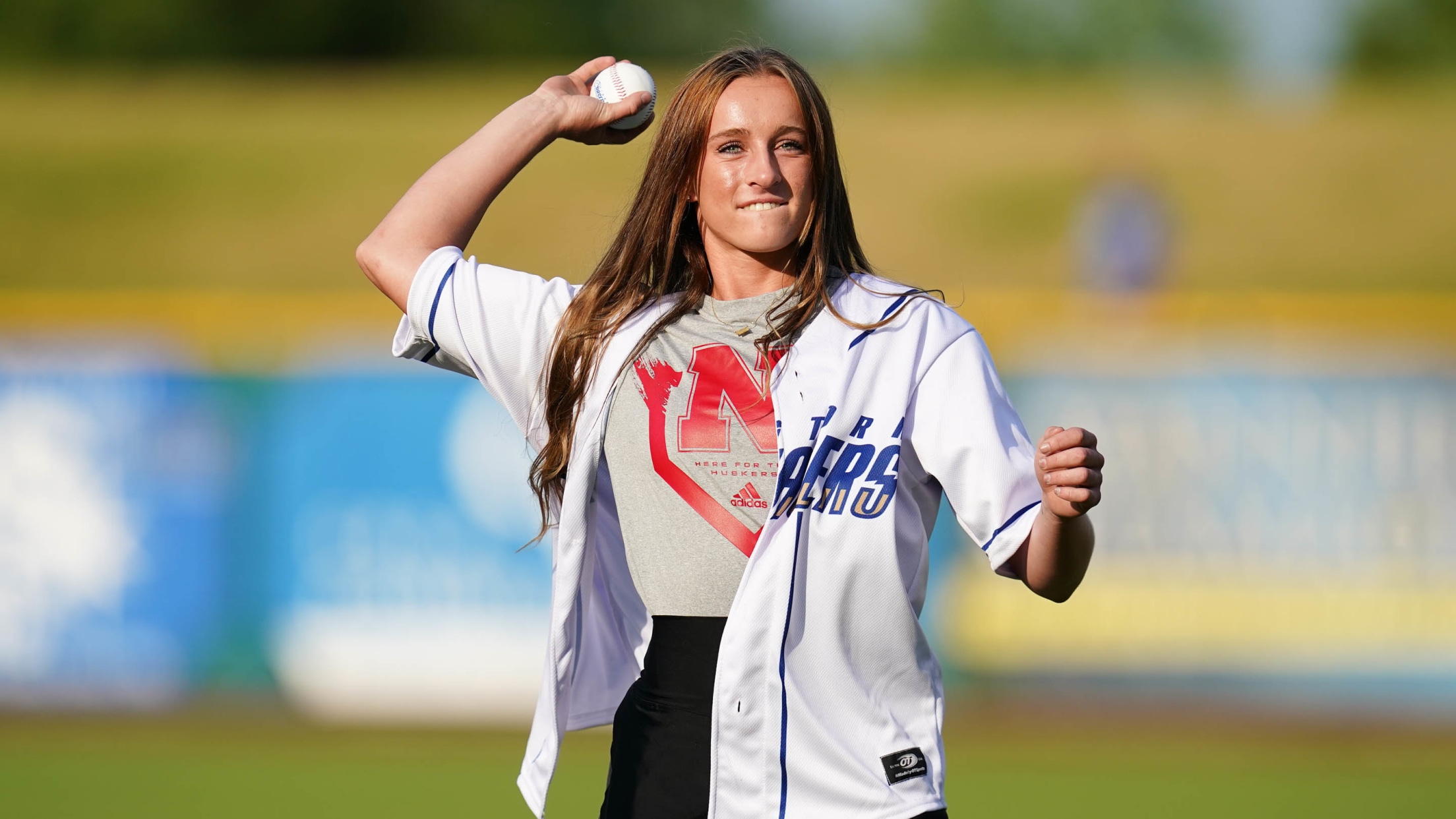 Jordy Bahl was one of the most decorated players in college softball when she announced her transfer to Nebraska in mid-June after winning back-to-back national championships at Oklahoma. The reason was simple enough -- she wanted to return home for her final two years of college. So it was fitting
Draft Picks: Chase an Ale Storm in Omaha
Royals affiliate, Nebraska Brewing Co. collaborate on special suds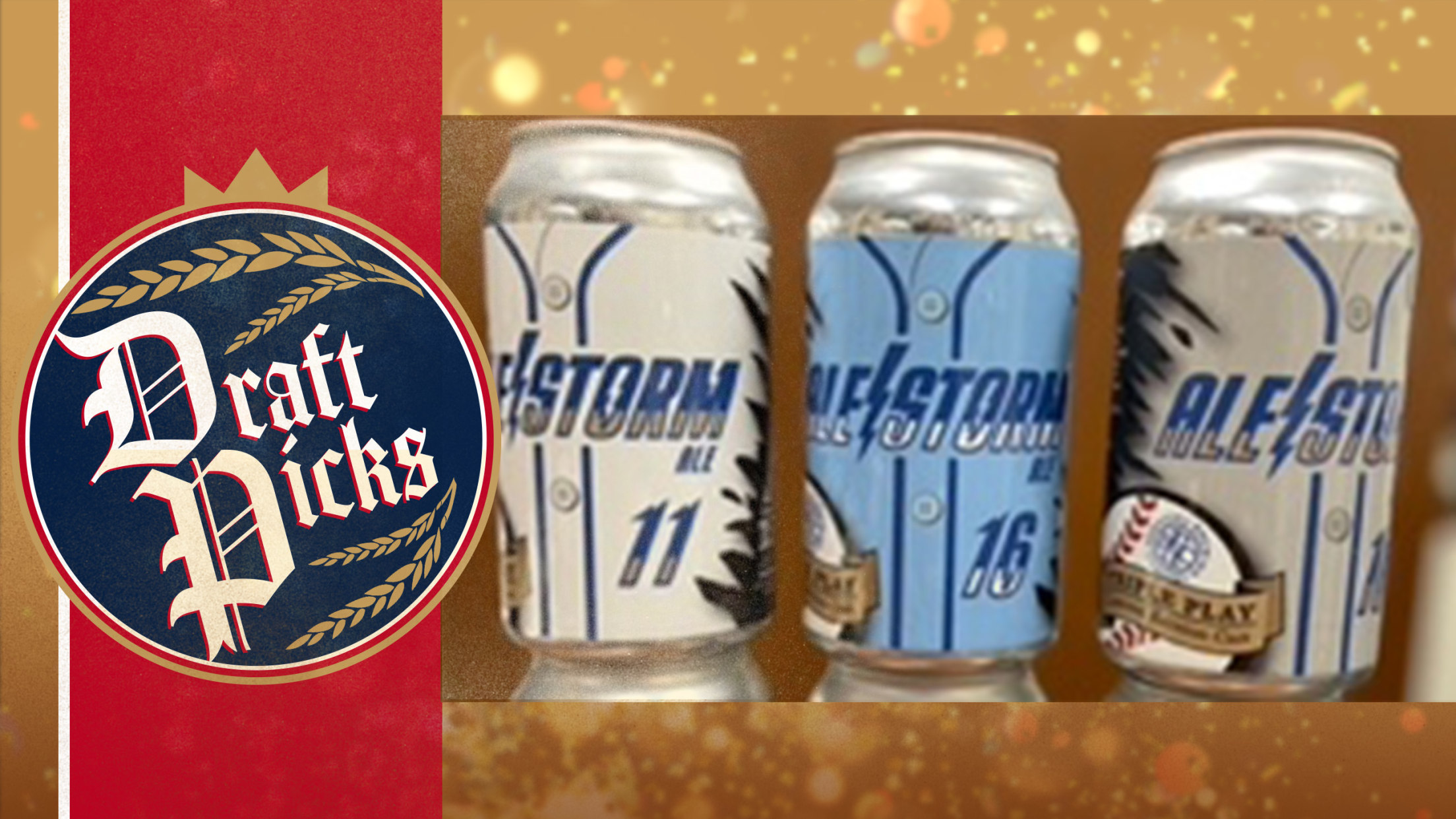 This is the fifth in a series of MiLB.com Draft Picks articles about clubs crafting unique and interesting beers for their respective fan bases. Already profiled: Gwinnett's 6-4-3 Pilsner, Spokane's Redband Tangerine Wheat Beer, Fayetteville's Birdy Brew and Kannapolis' Baller Beer.
Omaha hosts 'Take Meow't to the Ballgame' Night
Storm Chasers fans have a purrfect time bringing cats to game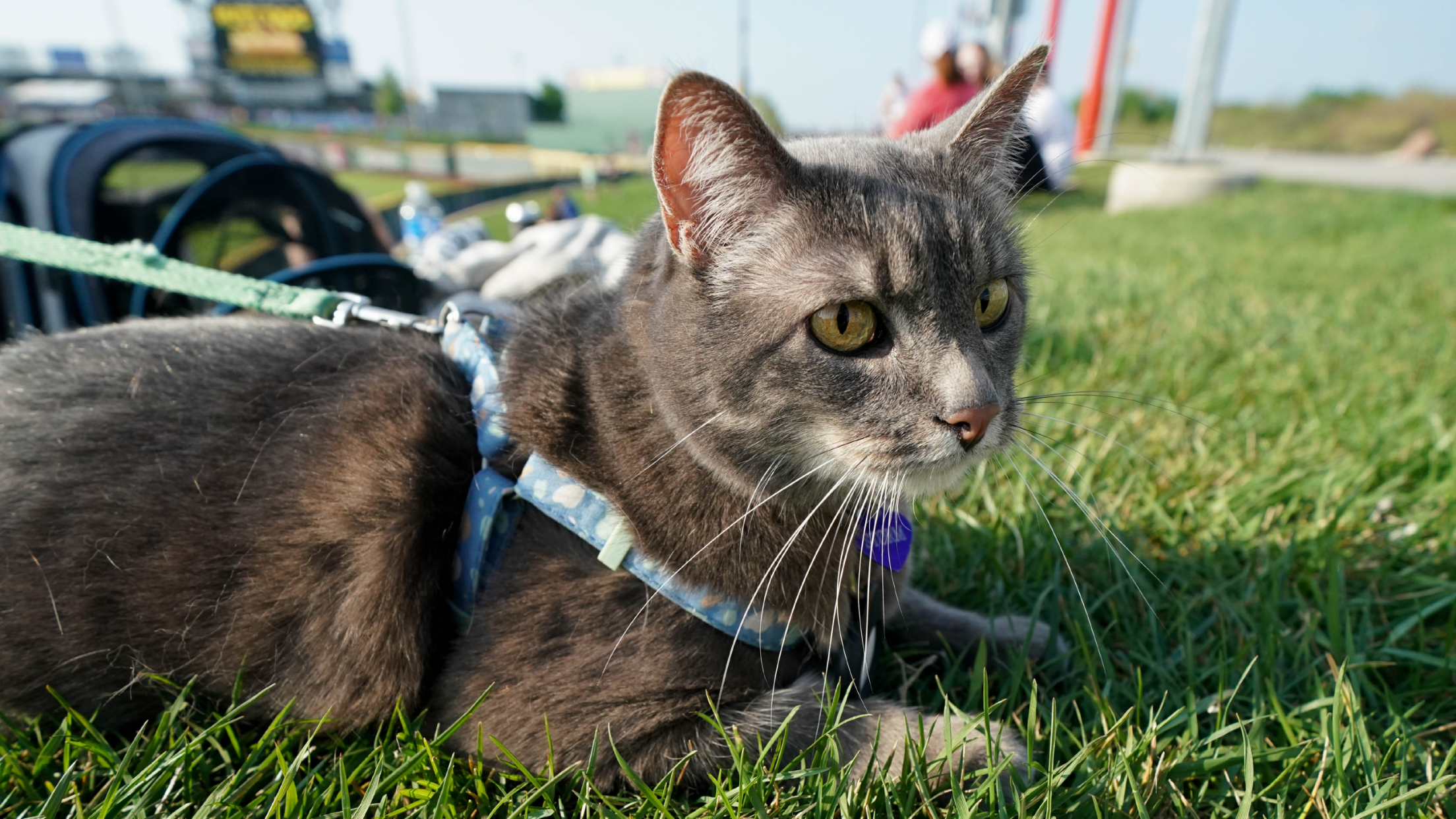 Take meow't to the ballgame, take meow't with the crowd -- wait, those aren't the words! Are they? For one night in Omaha, they were. On Saturday, the Royals' Triple-A affiliate catered to the cat lovers with the club's third annual "Take Meow't to the Ballgame" Night, which is like
Homecoming king: Hollie mashes in Augusta
Royals OF prospect goes yard four times in twin bill for Fireflies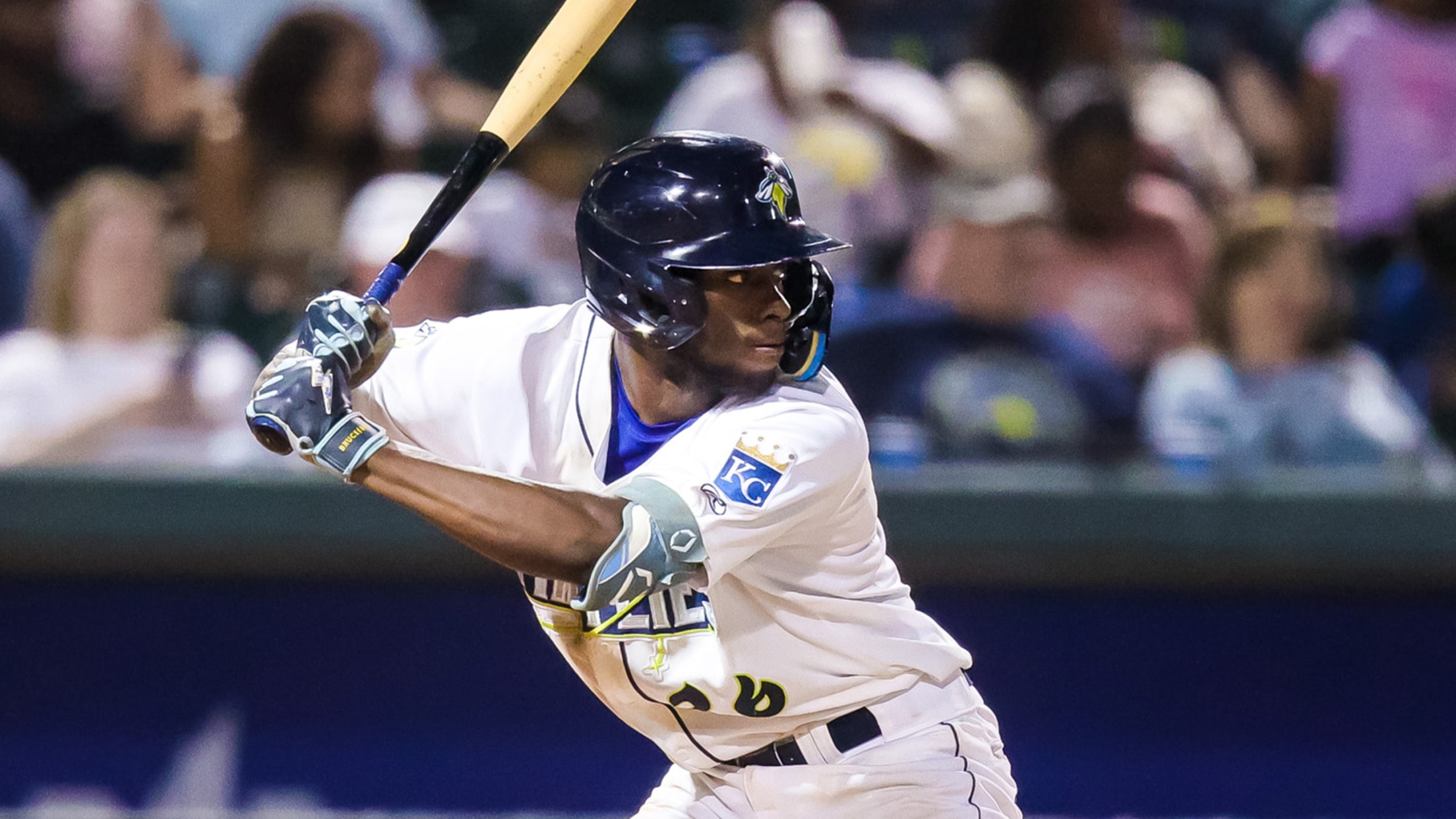 It was easy for Single-A Columbia's David Hollie to make himself at home during Sunday's doubleheader in Augusta, because he was very close to his old stomping grounds. The Royals' outfield prospect went yard four times in the double dip as the Fireflies swept the GreenJackets, 13-4 and 9-3. In
Here's the best of the Royals' Minor League parks
A Royal trip around the Minors awaits in the Kansas City system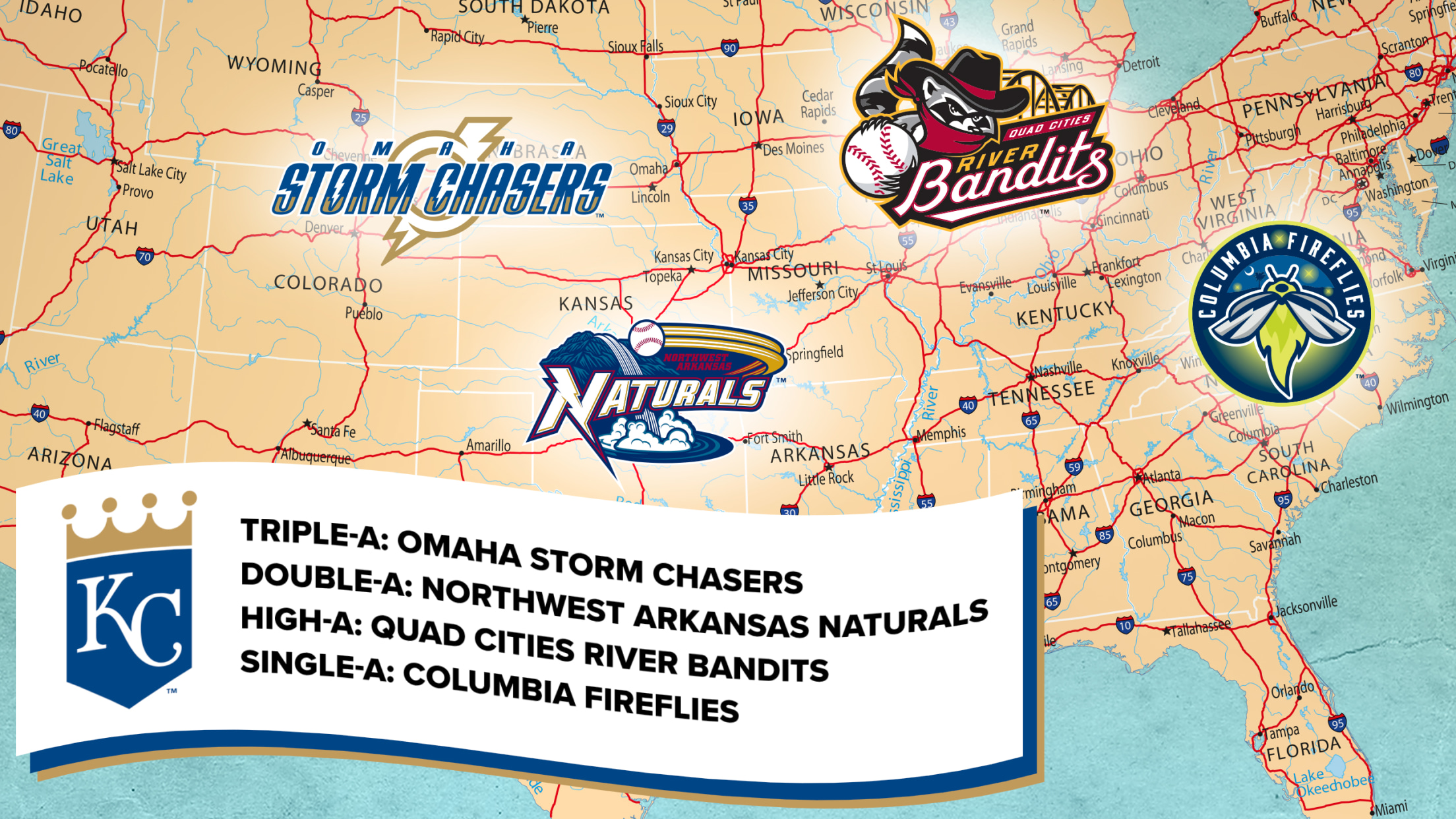 The Minor League Ballpark Guides series brings all the most fun features of Minors ballparks across America (and one in Canada!) onto your desktop, tablet or mobile device, whether you're interested in taking a virtual tour from where you sit or planning a trip to catch some games. Here, we
Garcia, Gentry wore crowns for Kansas City
Following graduations, next Royals wave made gains in 2022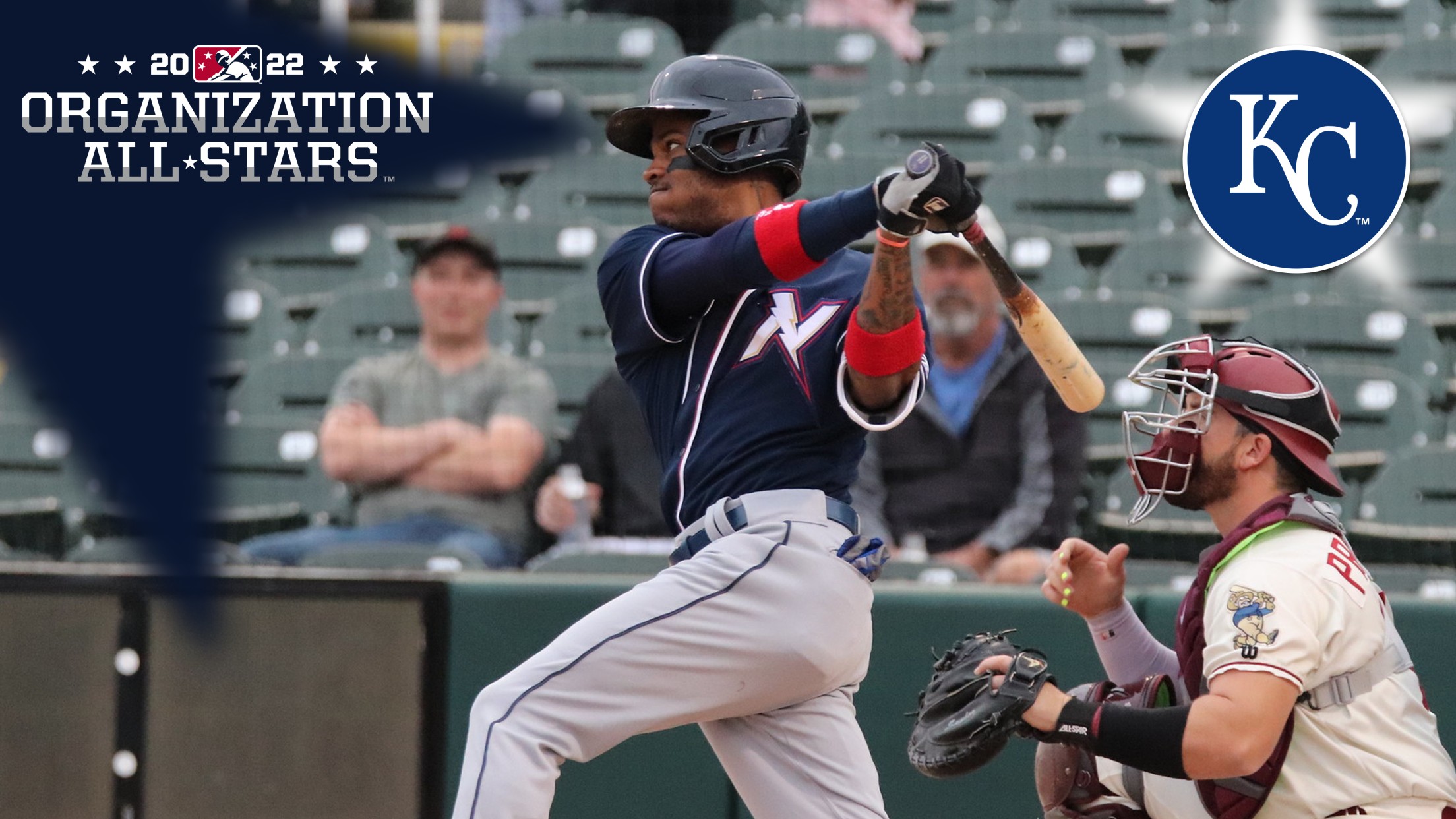 Each offseason, MiLB.com goes position by position across each organization and honors the players -- regardless of age or prospect status -- who had the best seasons in each farm system. Next up in our 2022 Organization All-Stars series are the Kansas City Royals. 2022 Organization Summary
The Road to The Show™: Royals' Mozzicato
Kansas City's No. 6 prospect continues to refine approach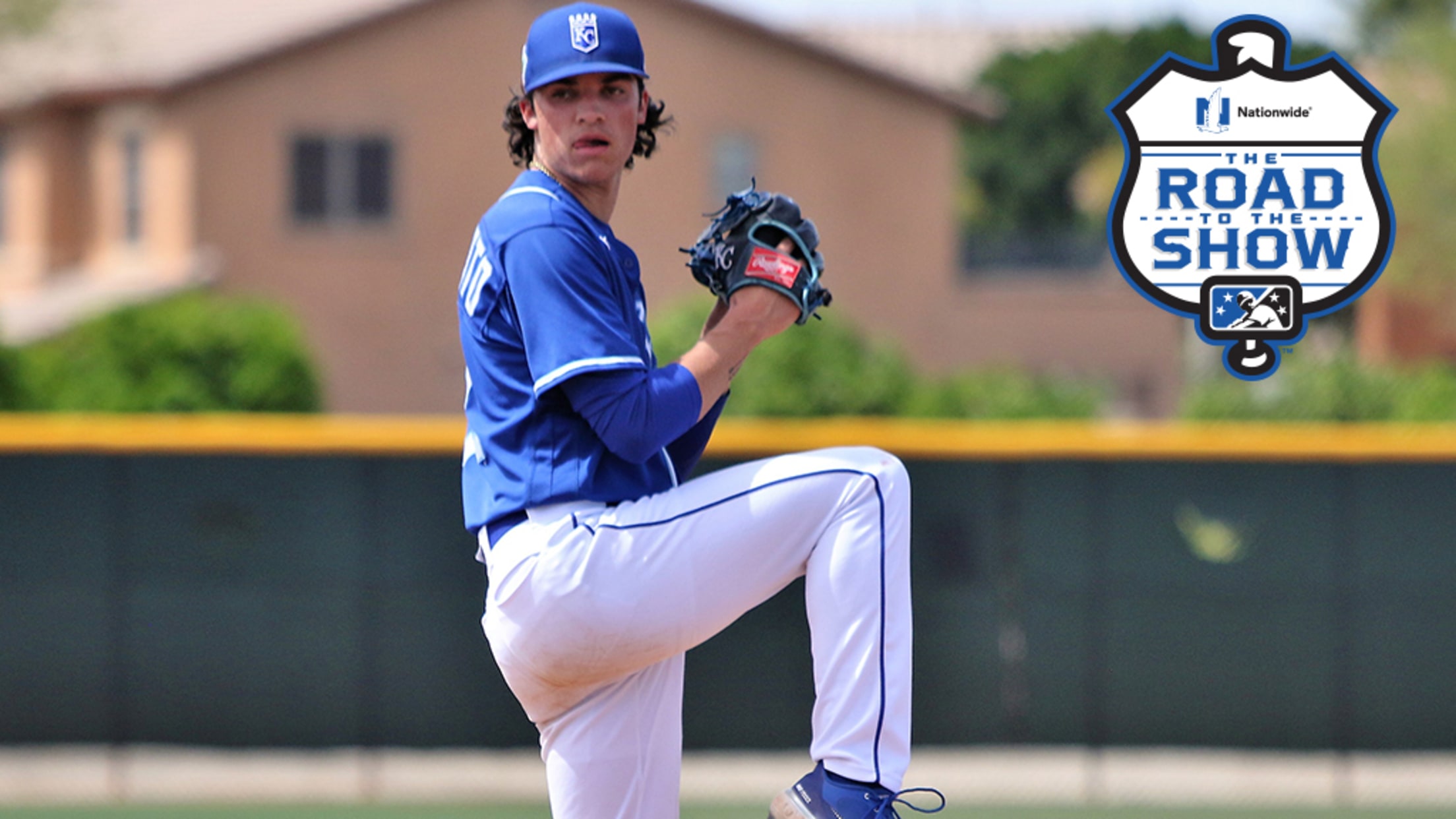 Each week, MiLB.com profiles an elite prospect by chronicling the steps he's taken toward achieving his Major League dream. Here's a look at sixth-ranked Royals prospect Frank Mozzicato. For more stories about players on The Road to The Show, click here. As he completed his first Minor League season with
Quad Cities, Peoria compete in charity blood drive
'Out for Blood' winner to be honored ahead of rivals' final series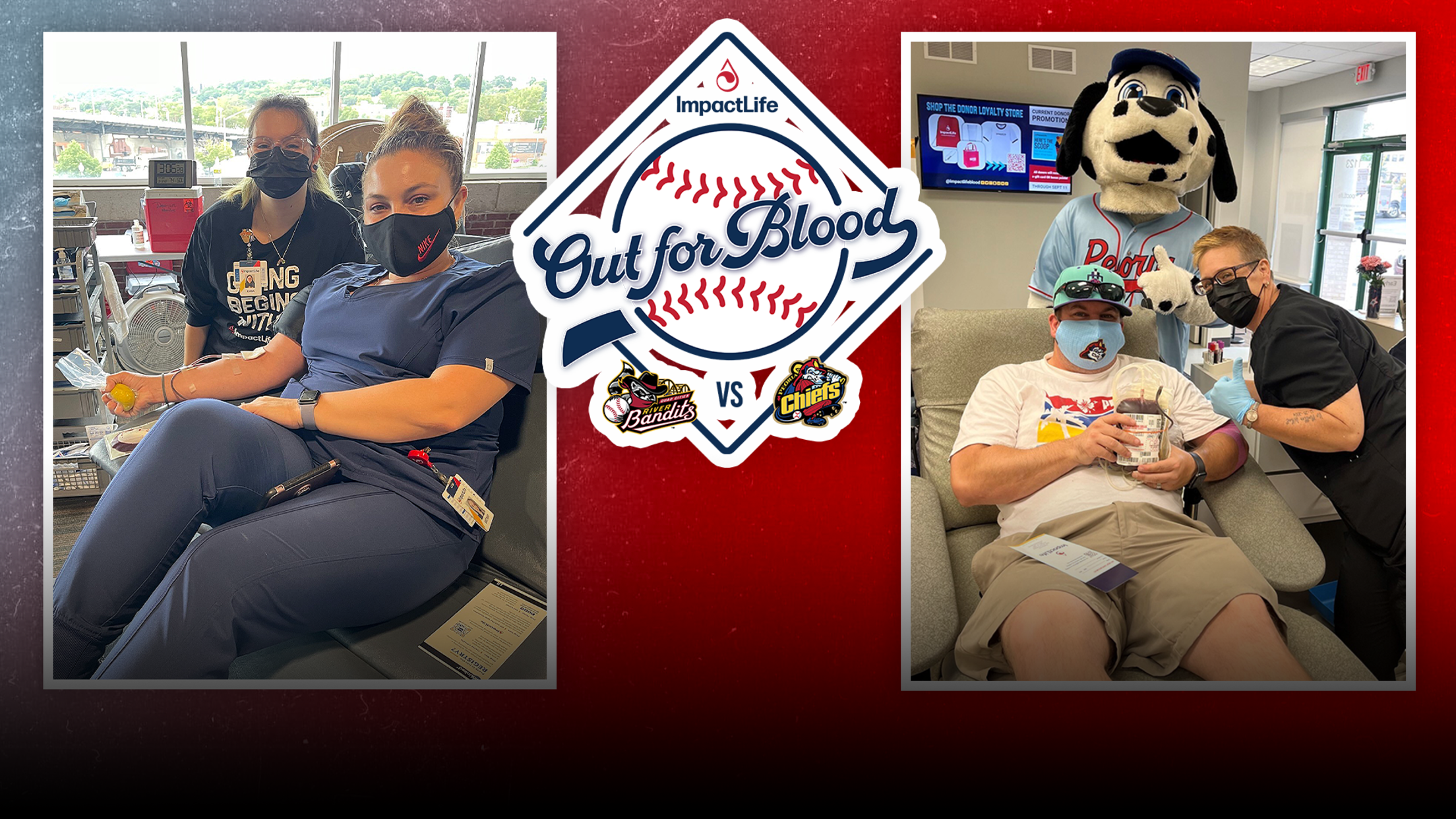 Dave Heller is no stranger when it comes to giving back to the community. As the president of High-A Quad Cities, Heller has helped organize countless community fundraisers, ranging from paying the college tuition for four area students to donating anywhere between $85,000 to $100,000 annually to the local Genesis
Ninth overall pick Cross parks two for Fireflies
Top Royals prospect posts first professional multihomer game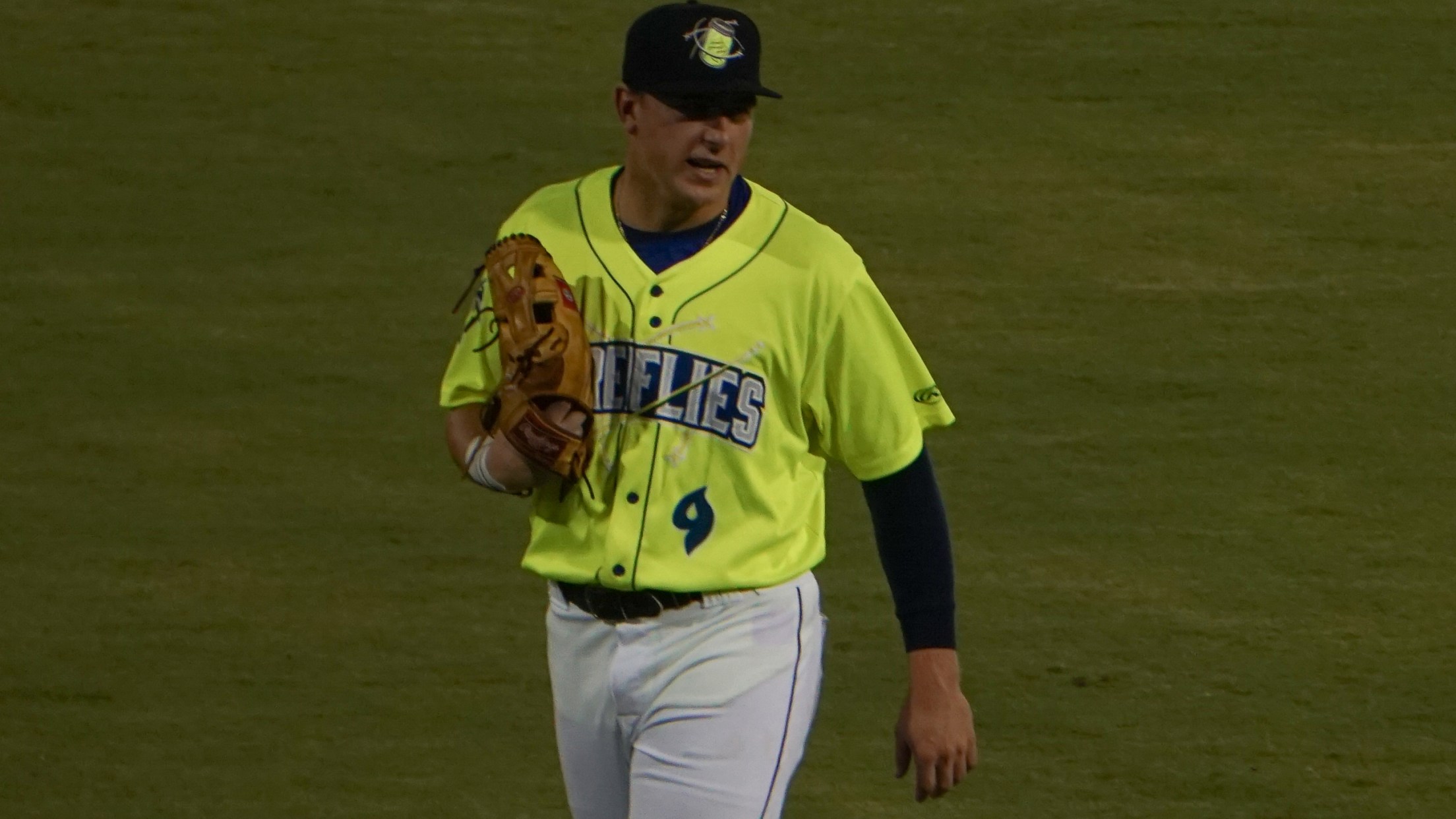 Gavin Cross' final college season came to an end on June 12, meaning the Virginia Tech product had to wait 35 days until he was selected ninth overall in the 2022 MLB Draft. It was another 18 days until his first professional game. With the waiting over, Cross is making
Photos: 2022 MiLB at Field of Dreams
Look back at the Minors' inaugural evening in Dyersville, Iowa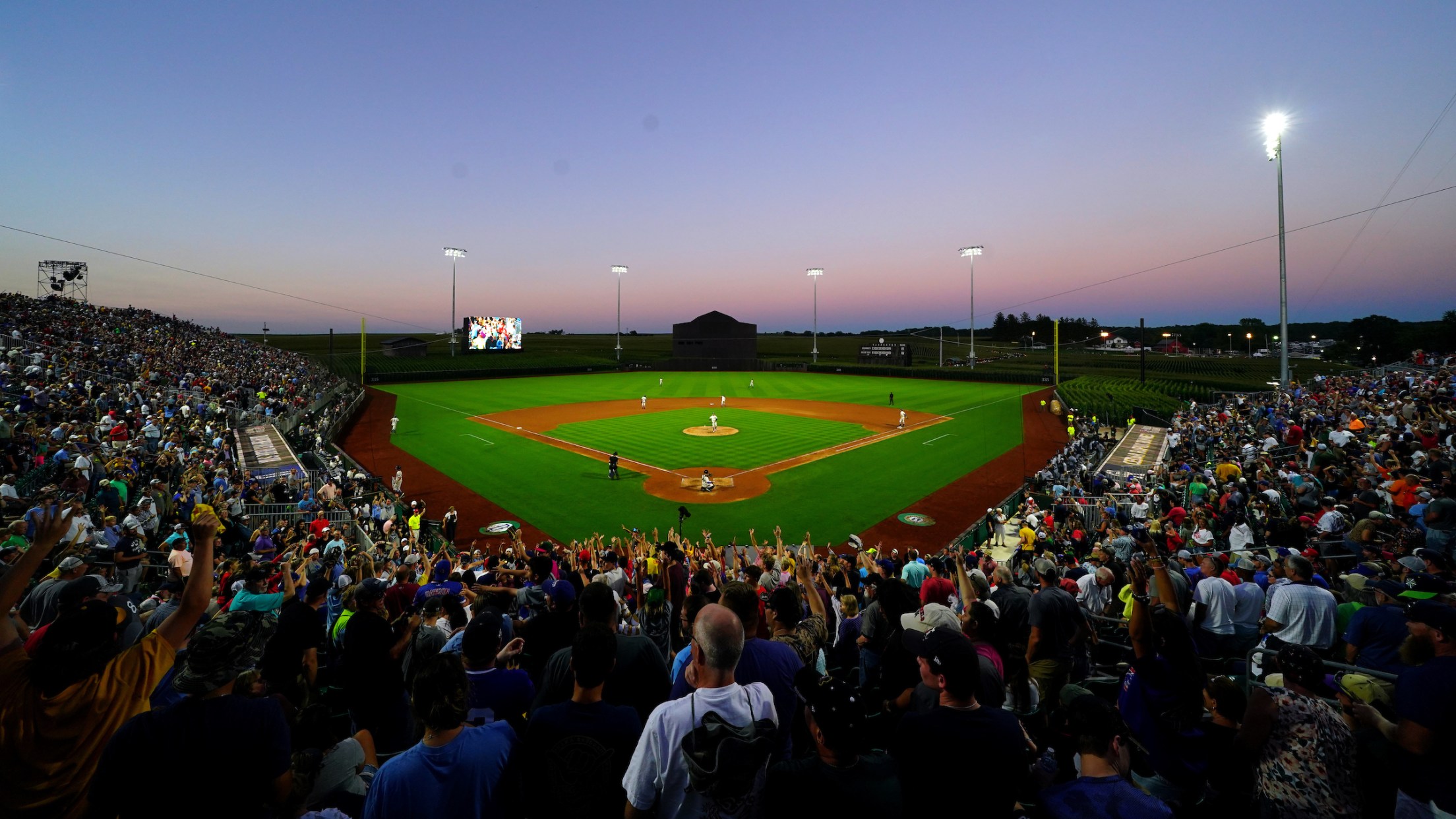 It was another heavenly evening in Iowa on Aug. 9 as Minor League Baseball hosted its first-ever game at the iconic Field of Dreams movie site, showing some of the game's youngest talent at one of its most beloved locations. The memorable afternoon in Dyersville was the first professional game
Getting the call: Omaha's Jake Eisenberg
Storm Chasers' broadcaster stepping up for Mets, Royals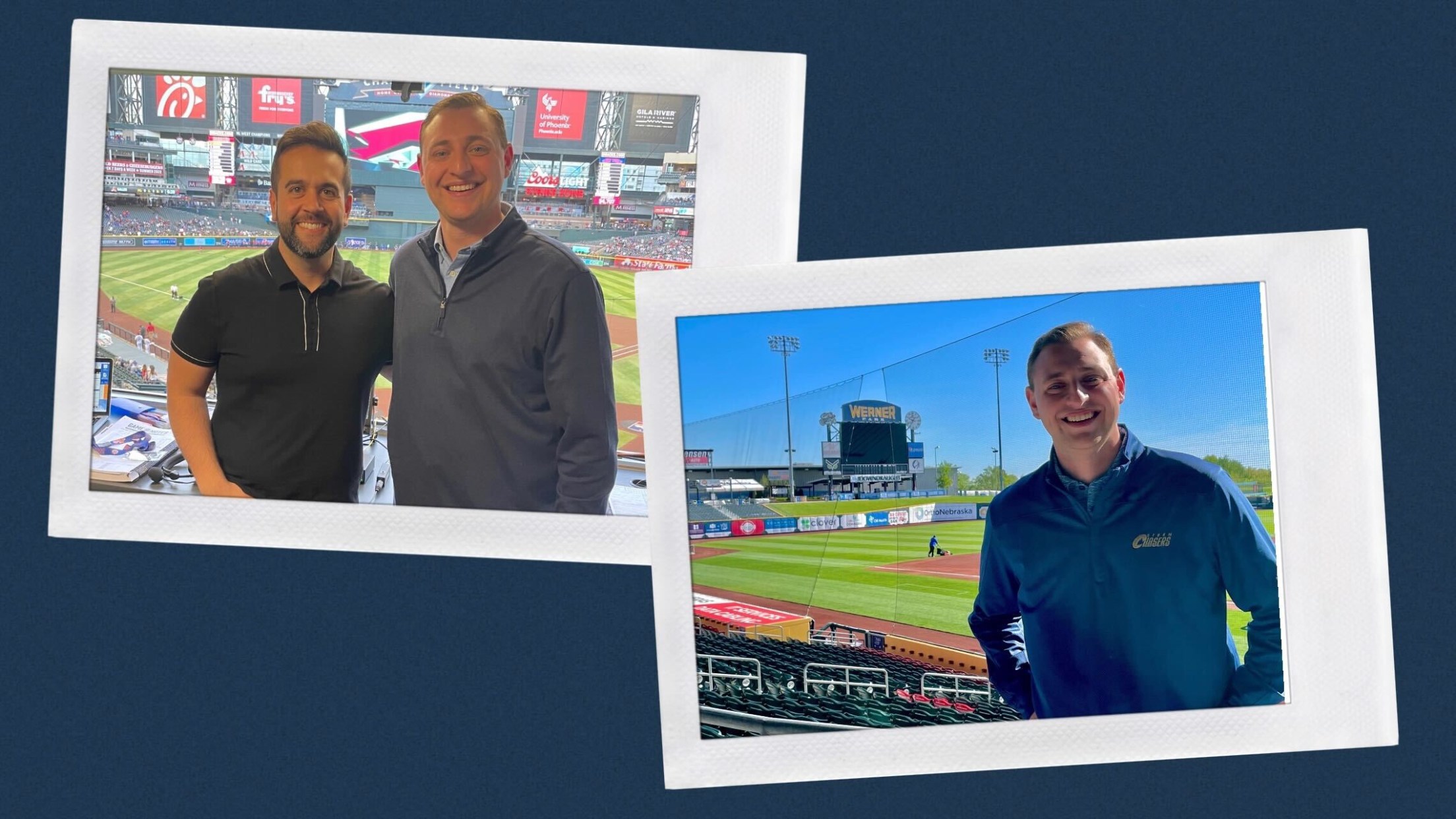 In the Minors, it's not just the players and coaches who are grinding toward a big league opportunity. This "Getting the call" series tells the story of Minor League broadcasters receiving their own Major League experience this season. Check out the first edition, featuring Birmingham's Curt Bloom, here. Next up,
The Show Before the Show: Episode 360
Royals' Pasquantino breaks down hot start, plans for MLB debut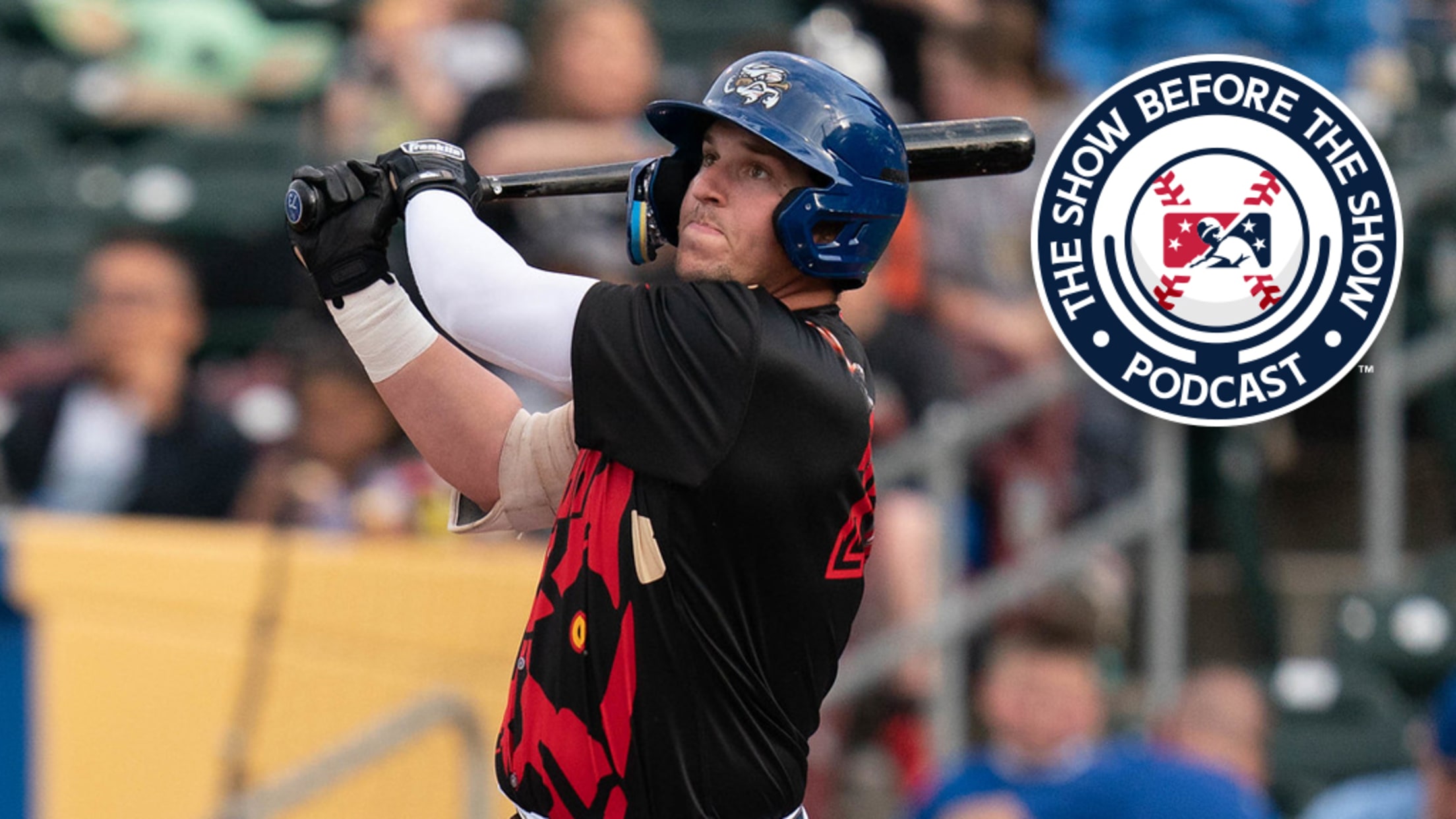 Check out the latest episodes of The Show Before the Show, MiLB.com's official podcast. A segment rundown is listed below, in case you want to skip to a particular section. Like the podcast? Subscribe, rate and review on Apple Podcasts. The podcast is also available via Spotify, Stitcher and other
Prospect Q&A: Royals left-hander Lacy
No. 65 prospect on mechanical tweaks, learning from 'The Rookie'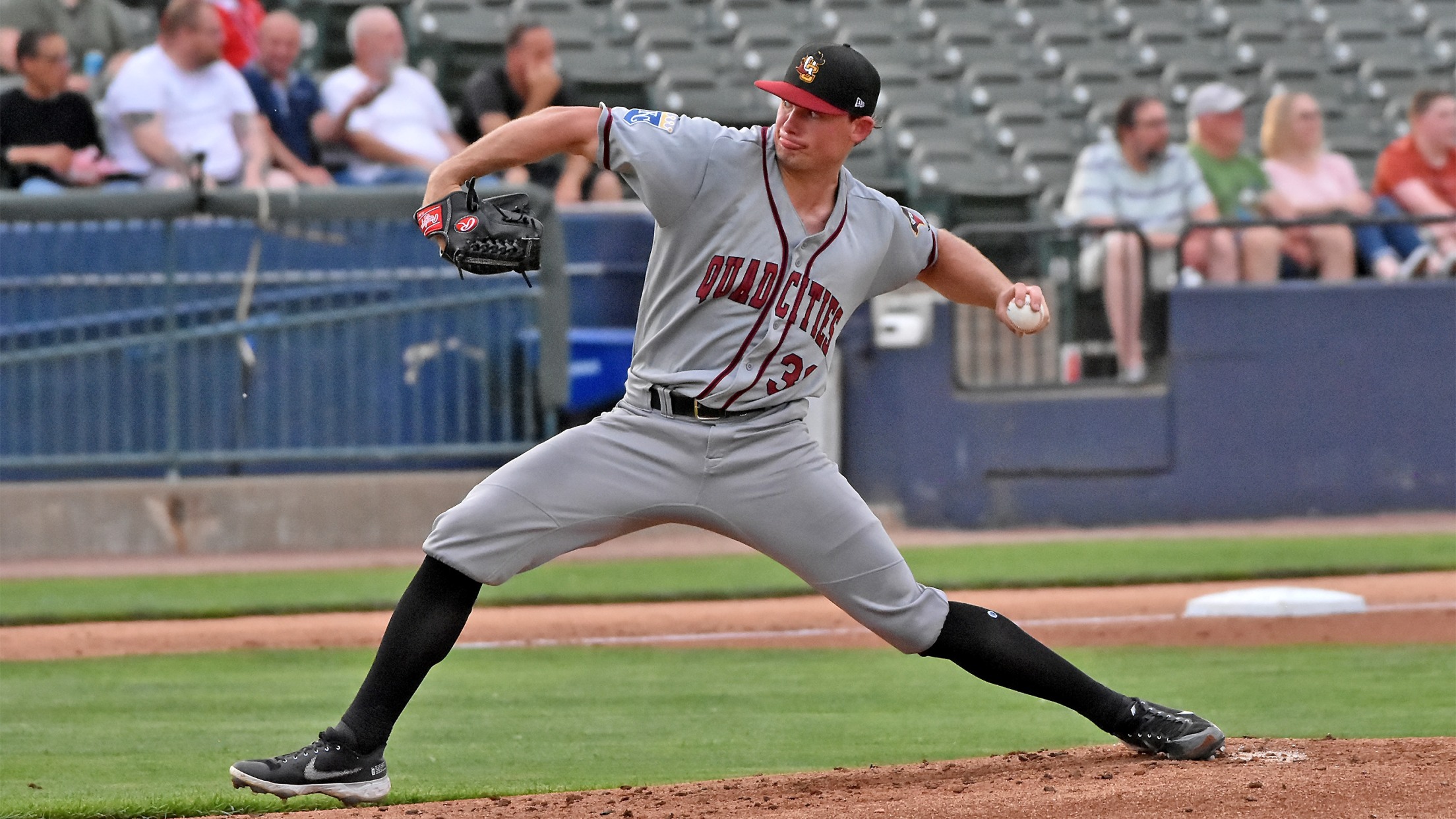 After a masterful college career at Texas A&M, left-hander Asa Lacy sputtered in his first professional action with High-A Quad Cities last year. A persistent shoulder issue severely dampened the debut season for the third-ranked Royals prospect. He was shut down in July after posting a 5.19 ERA with 79
Princely trio of sluggers ready to become Royals
No. 3 overall prospect Witt posts regal numbers at upper levels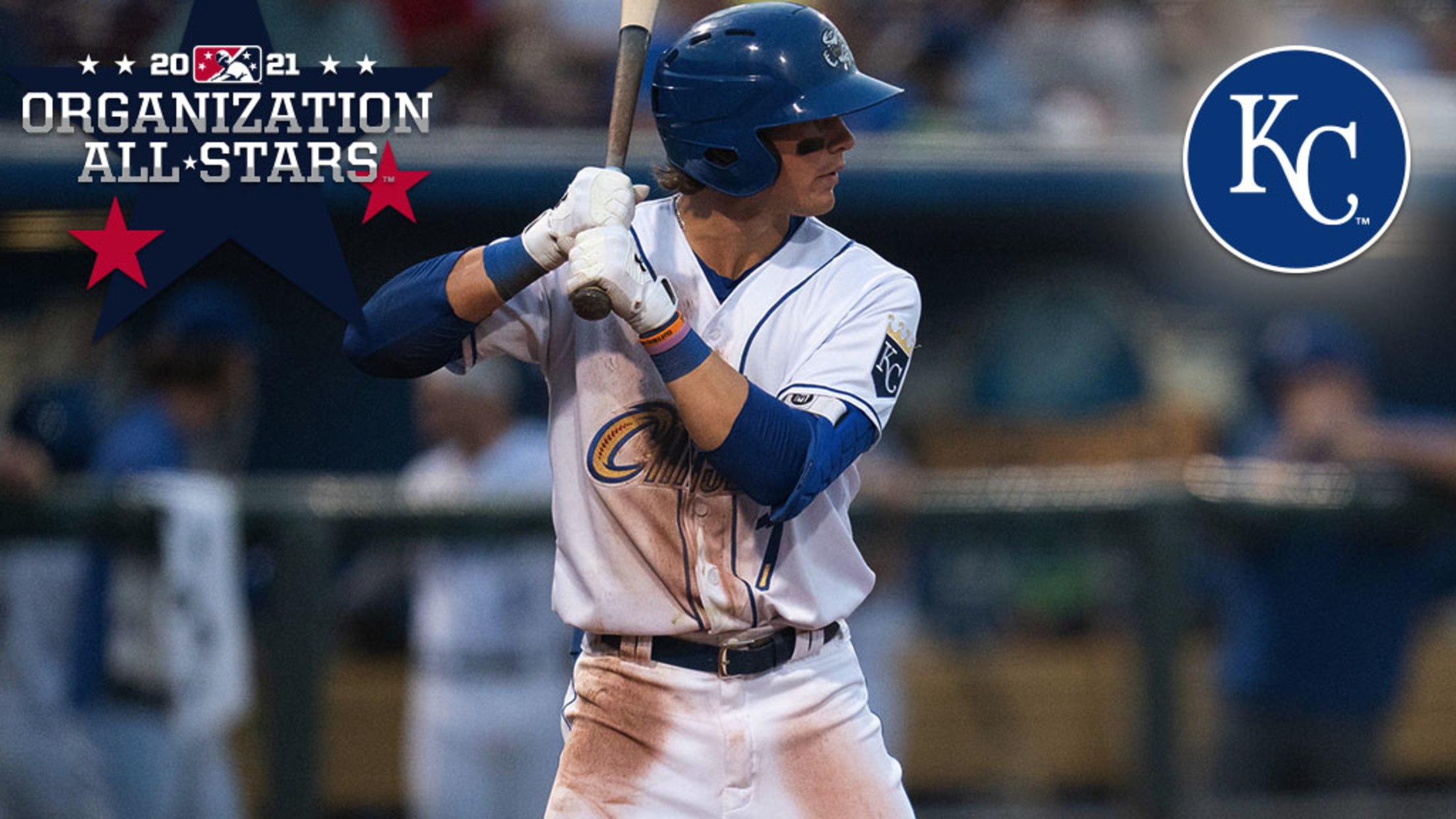 Each offseason, MiLB.com goes position by position across each system and honors the players -- regardless of age or prospect status -- who had the best seasons in their organization. Click here to locate your favorite club. The Royals are coming ... the Royals are coming! The backbone of Kansas
Quad Cities celebrates High-A Central crown
Four hurlers toss two-hit shutout for club's first title since 2017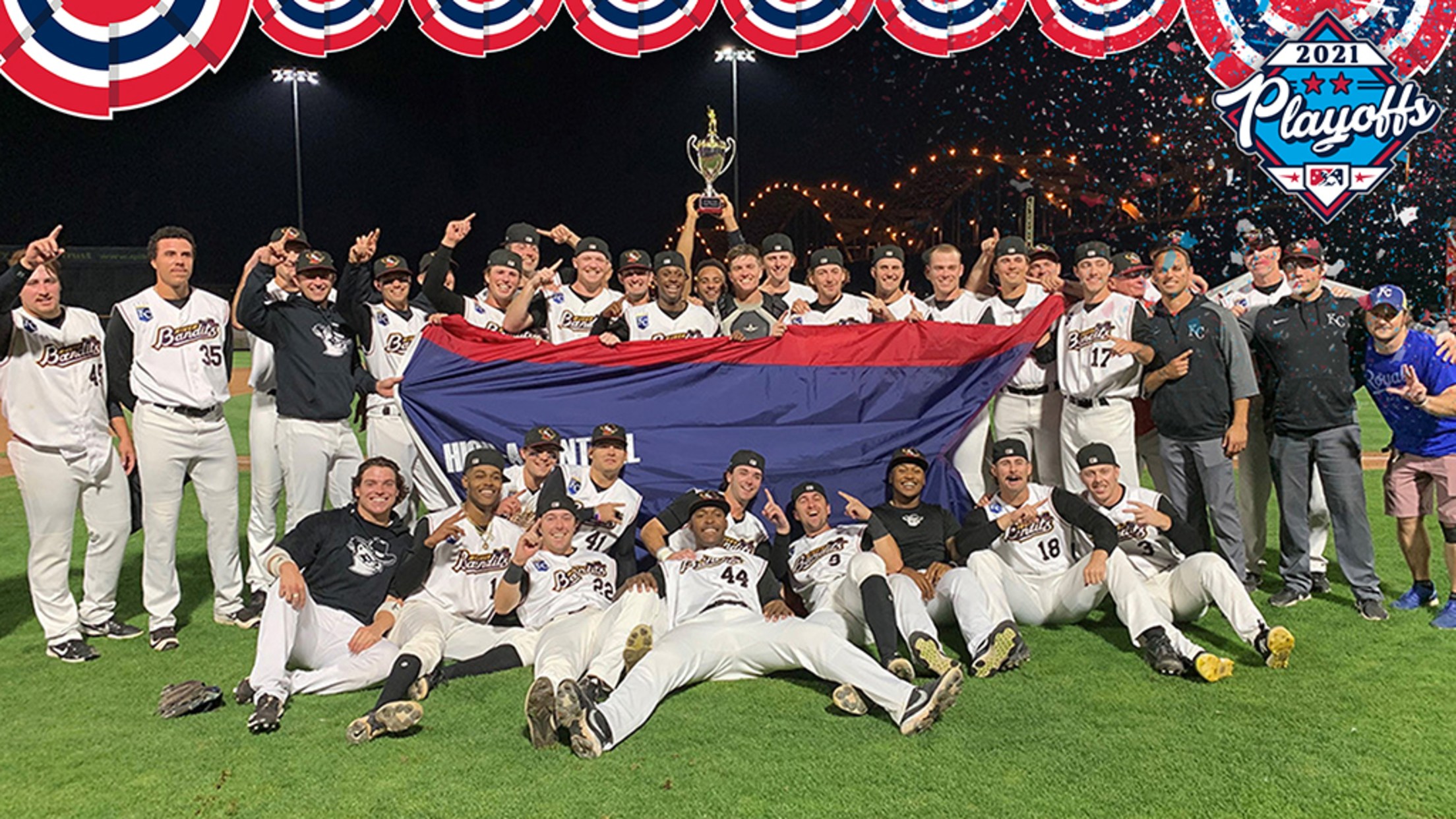 With no margin for error and its season on the brink, High-A Quad Cities managed to keep its championship hopes alive with a walk-off victory on Saturday. There was far less drama a day later, but the celebration proved to be even sweeter. Four hurlers combined on a two-hitter and
2021 MiLB playoffs preview: High-A
Luciano, Eugene travel to Spokane; Hot Rods face 'Hoppers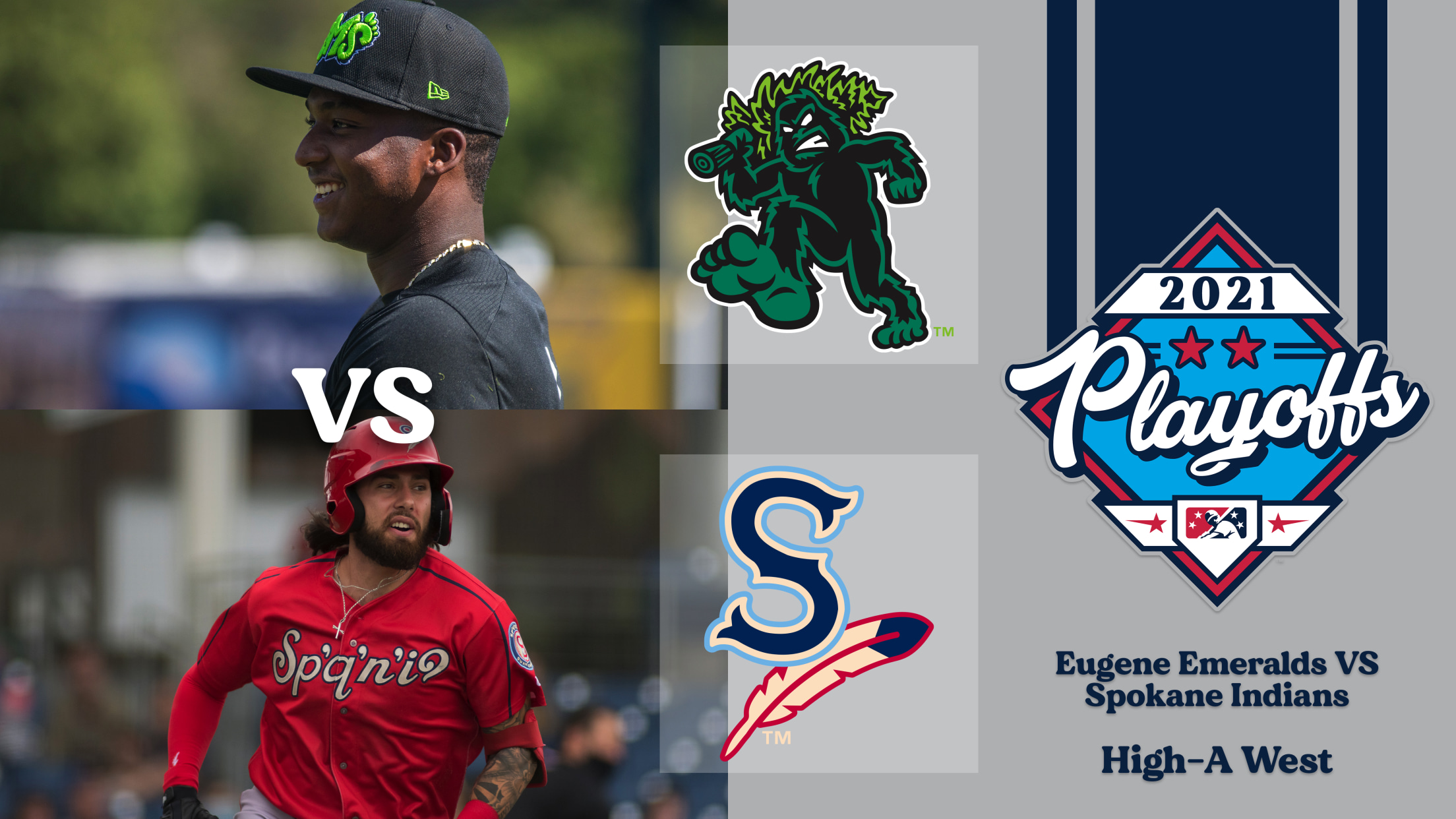 Following the lost season in 2020 and the sweeping changes made throughout Minor League Baseball, representatives from each of the three High-A leagues will go straight to the Finals to decide its 2021 champion with best-of-5 series, starting Tuesday. This is a departure from past procedures, when each of the
Royals' McBroom recalls wild long ball
Omaha slugger breaks bat on homer, trots bases with handle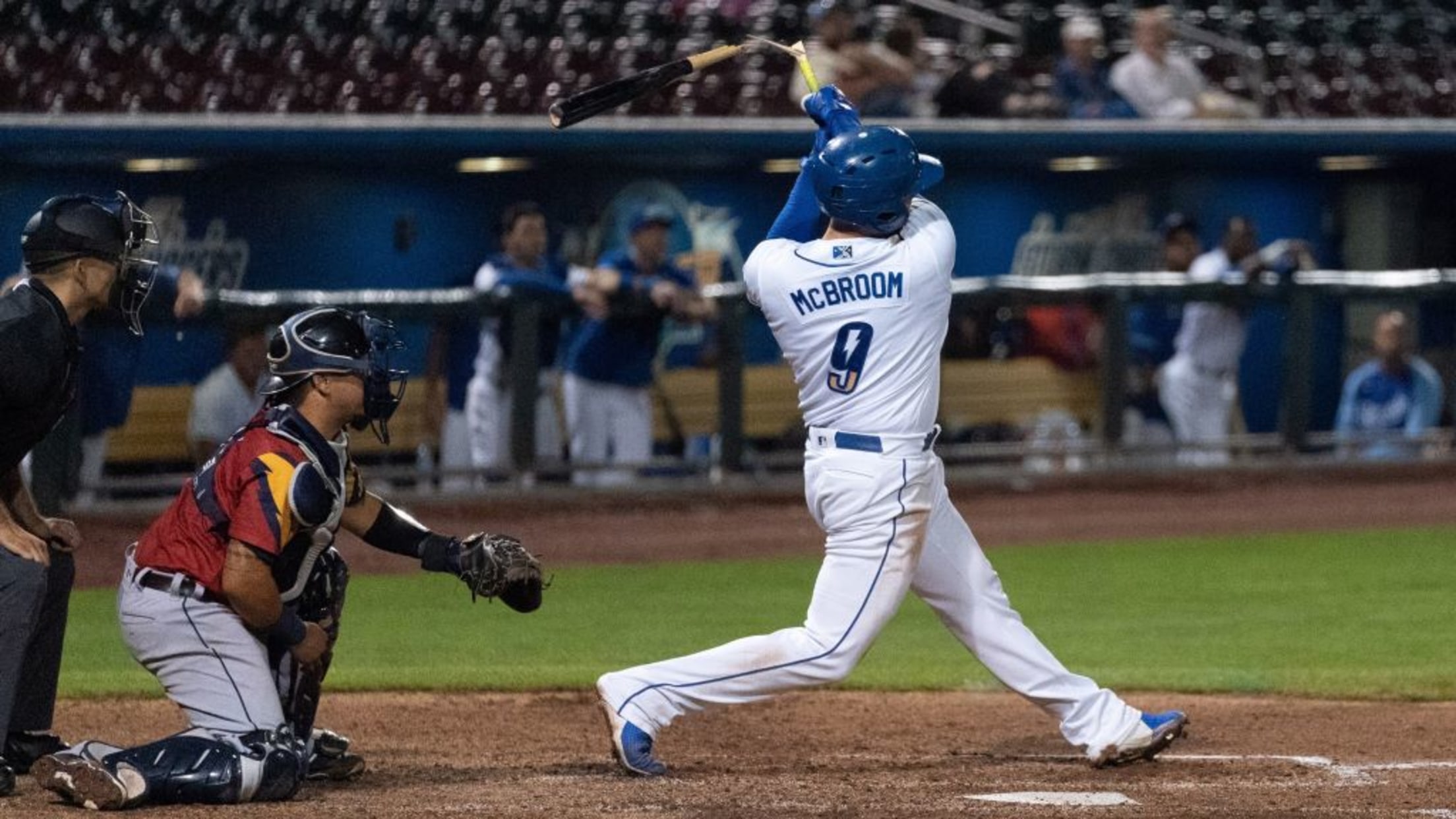 The box score of Tuesday night's game between Omaha and Toledo preserves a record of Ryan McBroom's 25th homer of the season. It was the long ball that vaulted him into a four-way tie for the Triple-A lead and extended the gap for the Storm Chasers in a game they'd
Conine stays step ahead of Melendez in power race
Pensacola outfielder hits his 30th; catcher homers in Omaha debut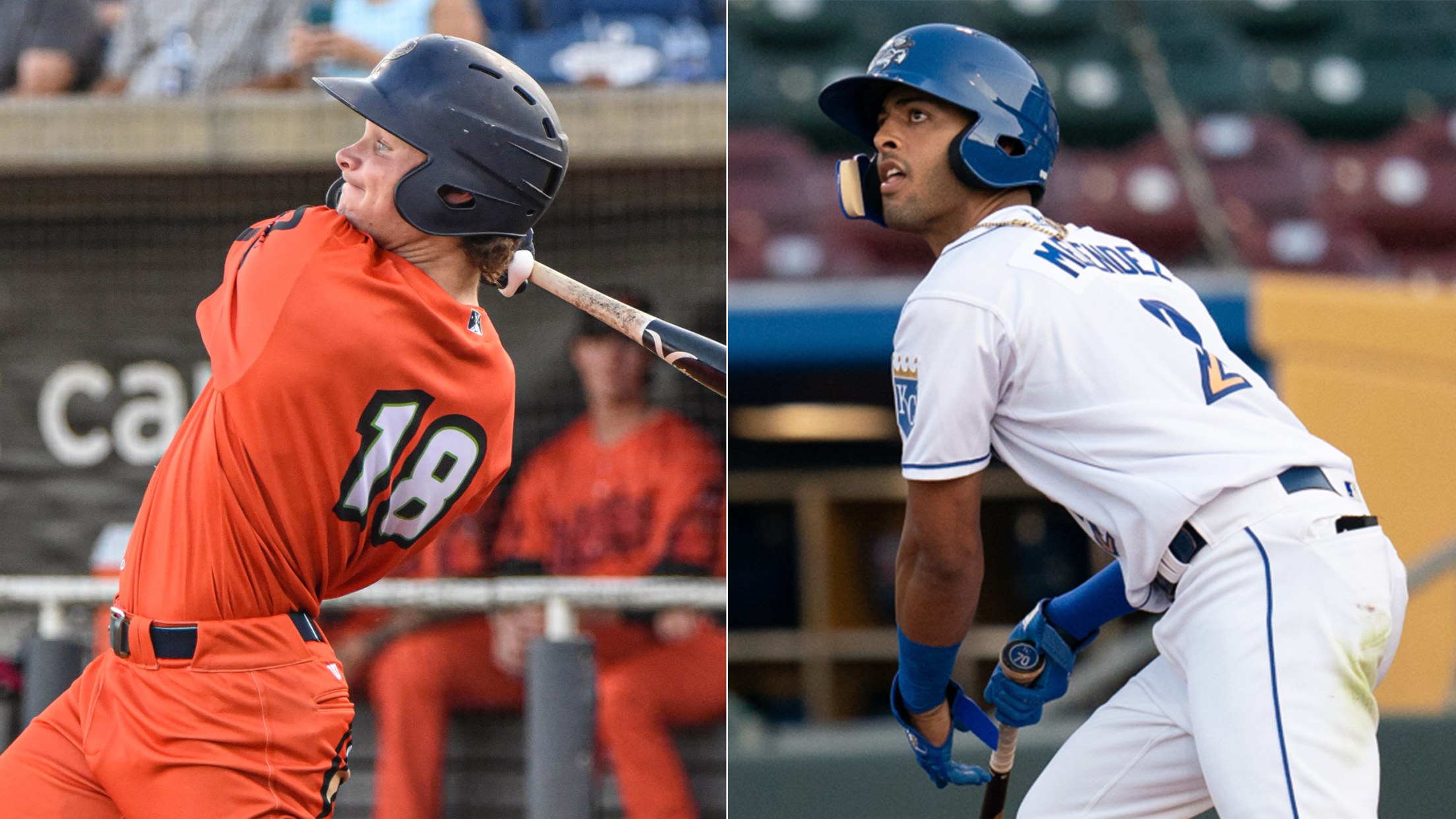 In a race that has traversed three levels with a number of lead changes, Griffin Conine and MJ Melendez continued to duel -- and flex -- for the top spot in the Minor Leagues' home run column this season.
Martinez leads Storm Chasers to win with quality start
Dini, McBroom, Pratto each hit home runs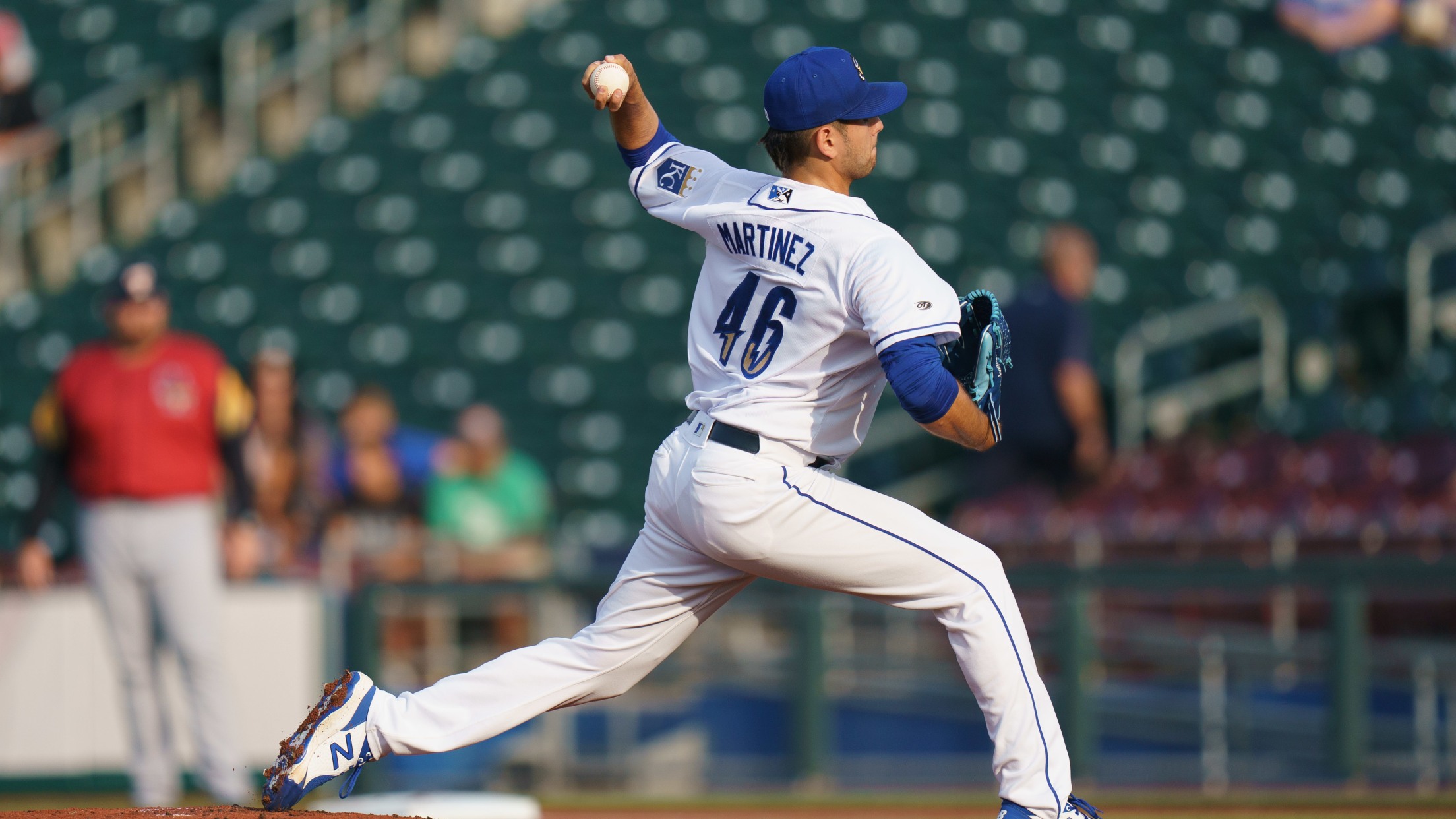 COLUMBUS, Ohio -- Left-hander Marcelo Martinez tossed 6.1 innings of one-run ball while catcher Nick Dini, right-fielder Ryan McBroom, and first baseman Nick Pratto each hit home runs to lead the Omaha Storm Chasers to a 7-4 win over the Columbus Clippers on Thursday at Huntington Park. Dini gave Martinez
Scouting report: Royals' Asa Lacy
Royals, lucky to have snagged Lacy, see bright future for lefty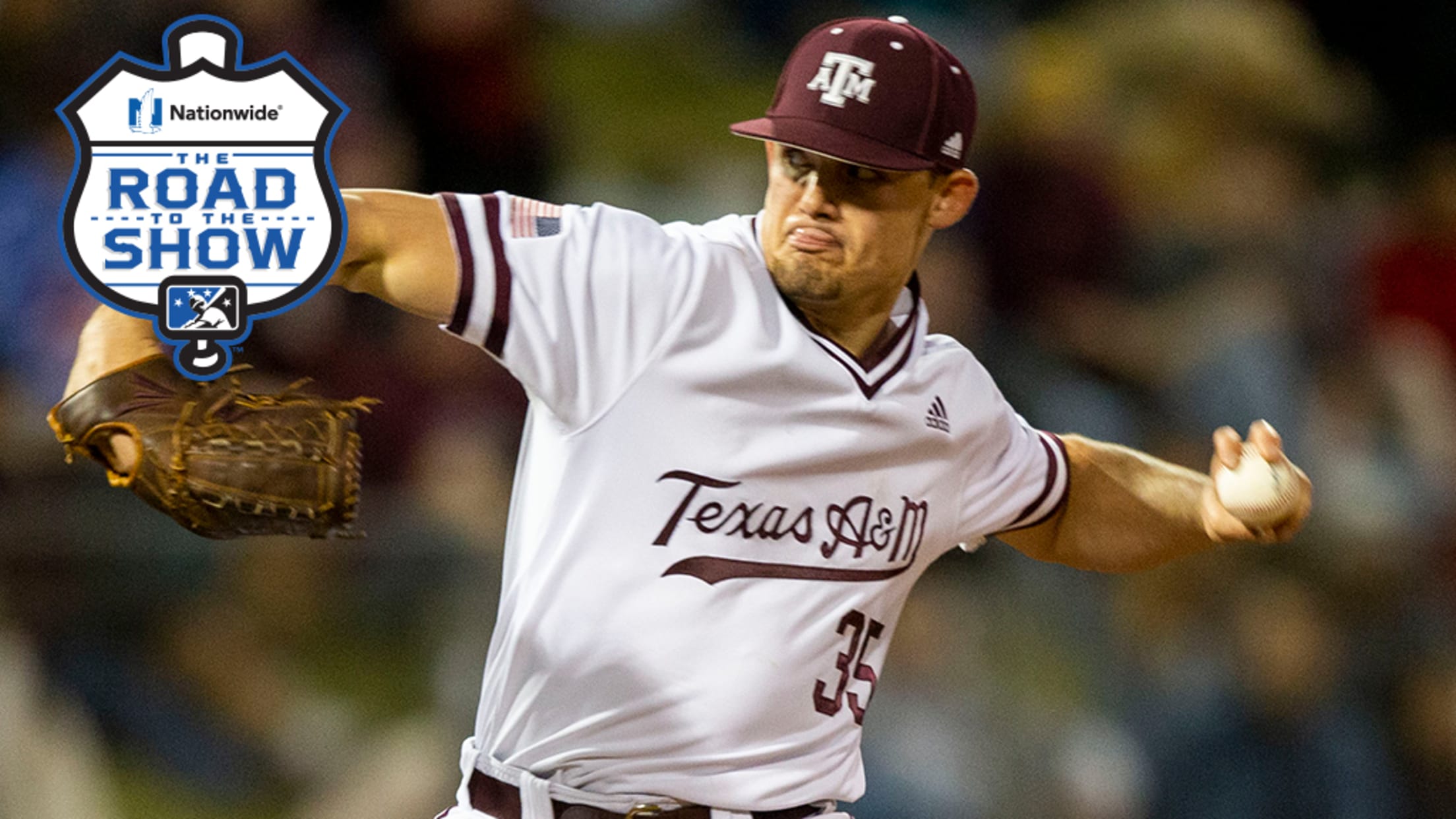 MiLB.com's new Scouting Report series spotlights players who are just starting their professional careers, focusing on what the experts are projecting for these young phenoms. Here's a look at third-ranked Royals prospect Asa Lacy. For more player journeys on The Road to The Show, click here.
Toolshed: Spring Training camps to watch
Ten groups worth following as top prospects showcase talents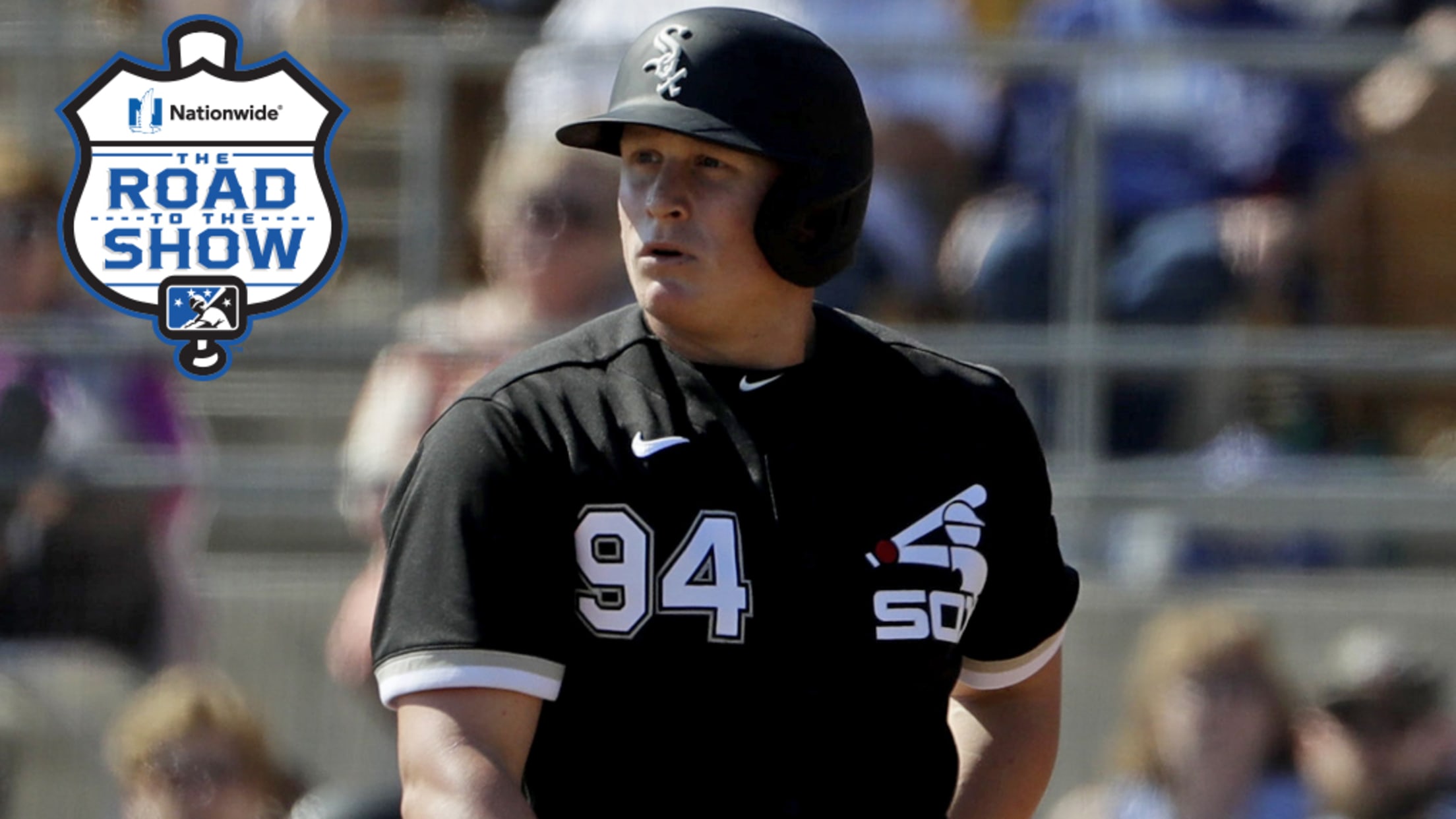 Pitchers and catchers have been in Arizona and Florida a while. Position players have officially joined them in earnest. Look around you. It's decidedly spring. To celebrate the official opening of Spring Training and return of full-squad workouts, Toolshed presents 10 camps across the Cactus and Grapefruit Leagues that prospect
Mets landing Lee in three-team Benintendi deal
Red Sox get Cordero from Royals, righty Winckowski from Mets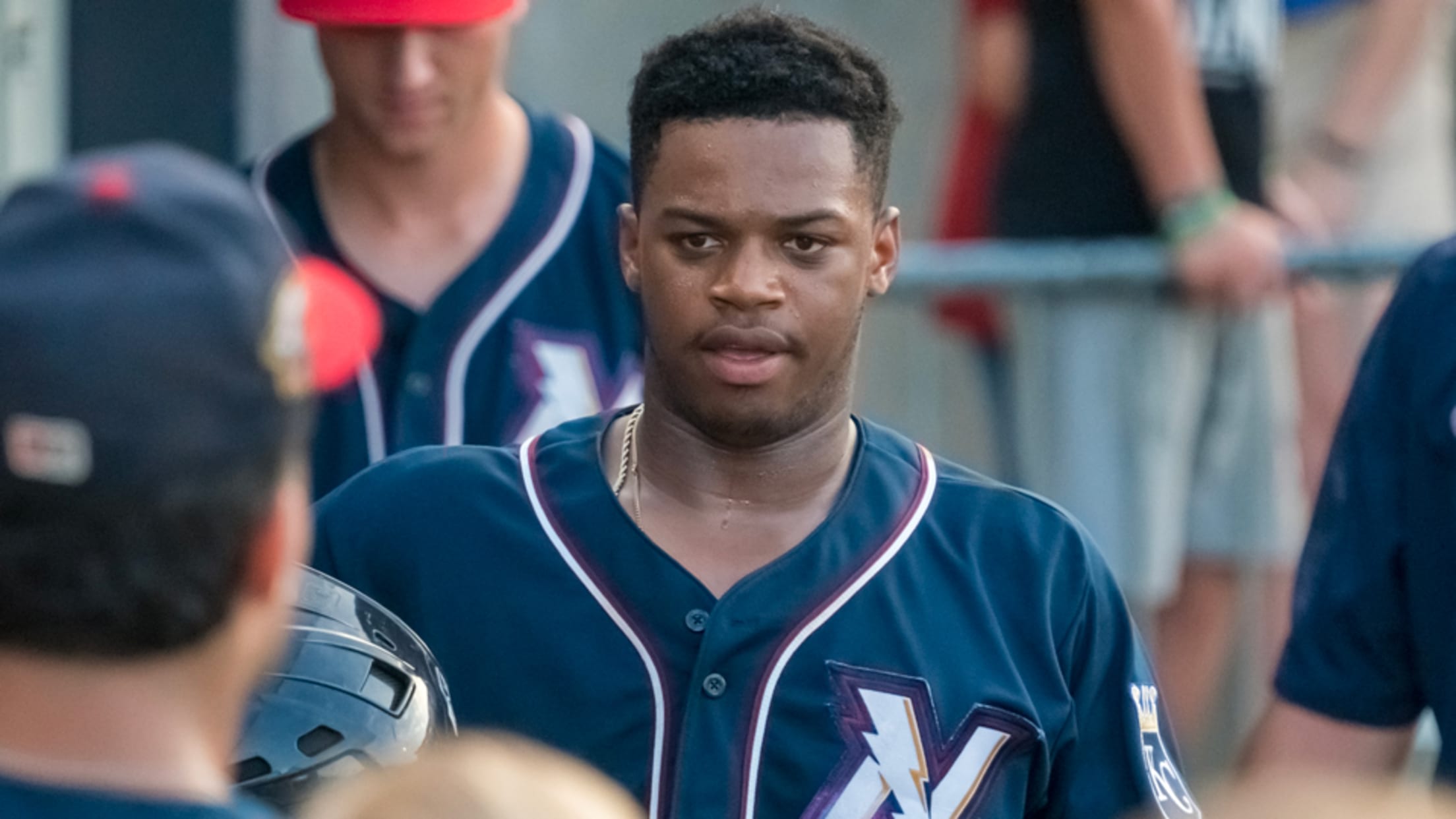 Last year at this time, Khalil Lee was preparing for his first taste of big league Spring Training. On Wednesday, he found out he'll be preparing for his first taste of a whole new system. According to MLB.com executive reporter Mark Feinsand, the 22-year-old outfielder is headed from the Royals