Connection, inspiration found at Winter Meetings
Women in Baseball event strengthened after three-year hiatus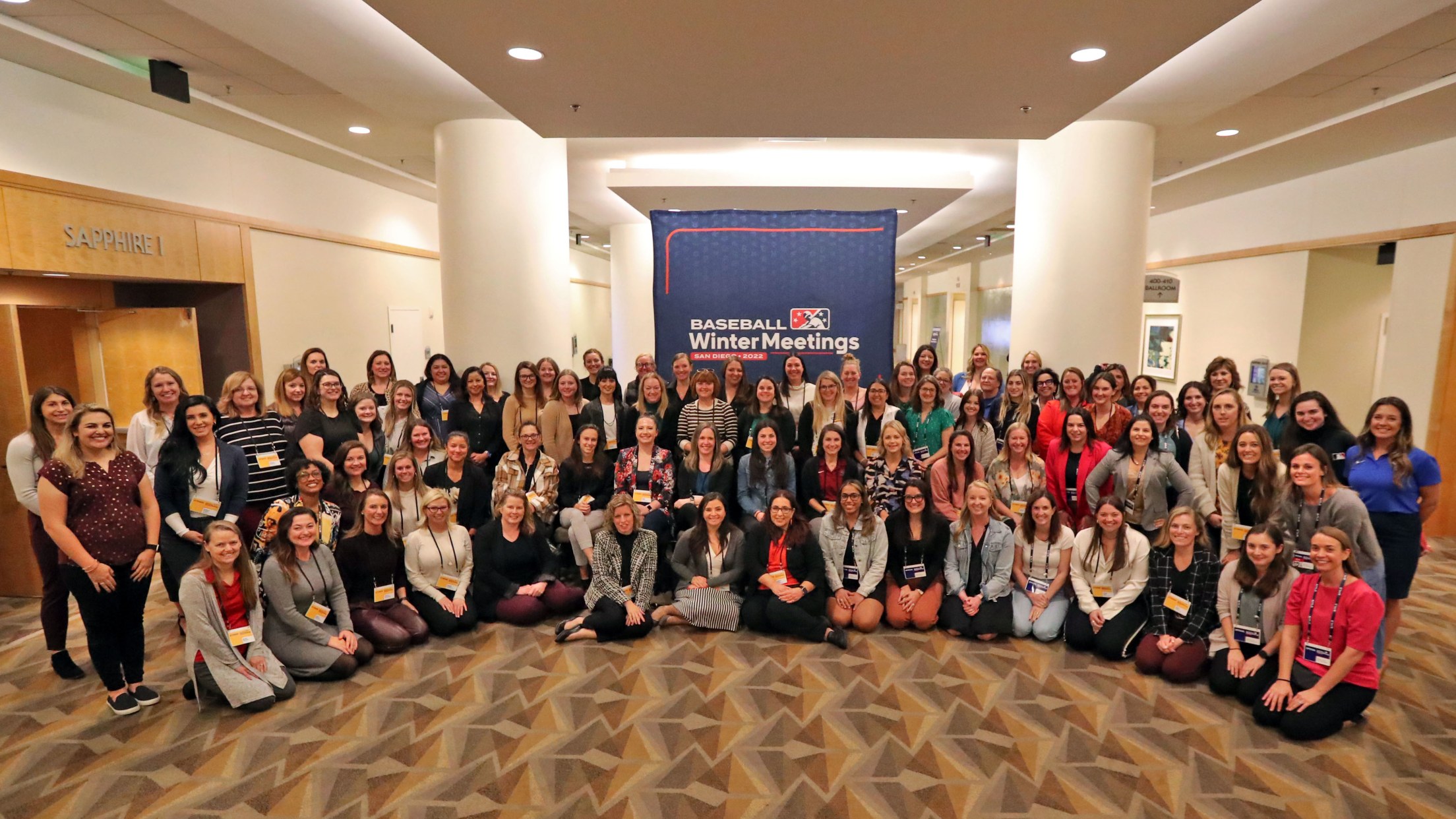 SAN DIEGO – Before anyone answered a question or took the podium, the empowerment was palpable at the Women in Baseball event on Tuesday. Women were the majority in the room, something that is yet to be common at the Winter Meetings or in front offices. Ninety-six women from across
Julien, Wallner provide steady bats for Twins
Upper-level talent shines brightest among Minnesota's All-Stars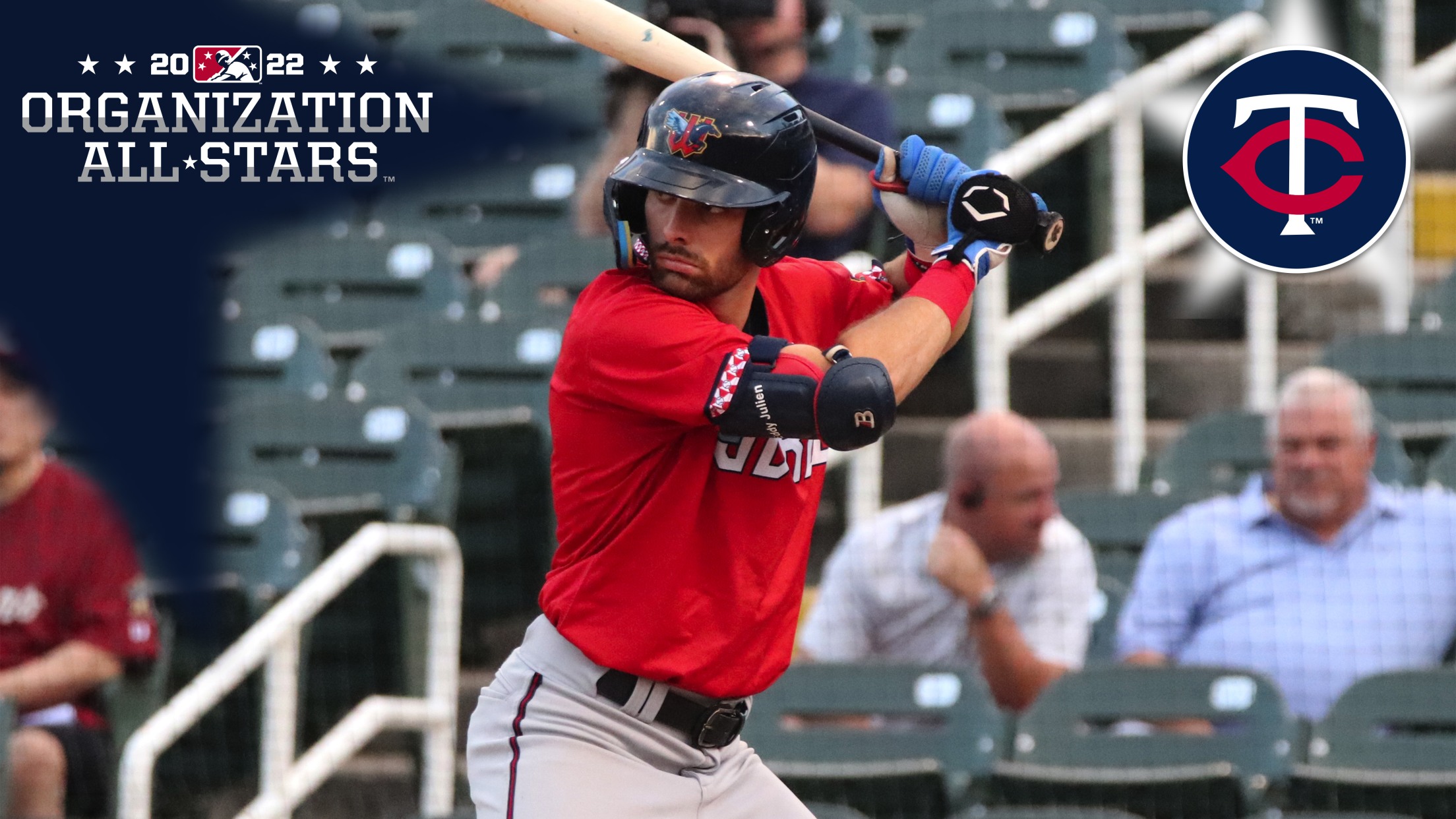 Each offseason, MiLB.com goes position by position across each organization and honors the players -- regardless of age or prospect status -- who had the best seasons in each farm system. Next up in our 2022 Organization All-Stars series are the Minnesota Twins.
Durham Bulls claim Triple-A crown once again
OF Madris scores MVP honors after four-hit, four-RBI night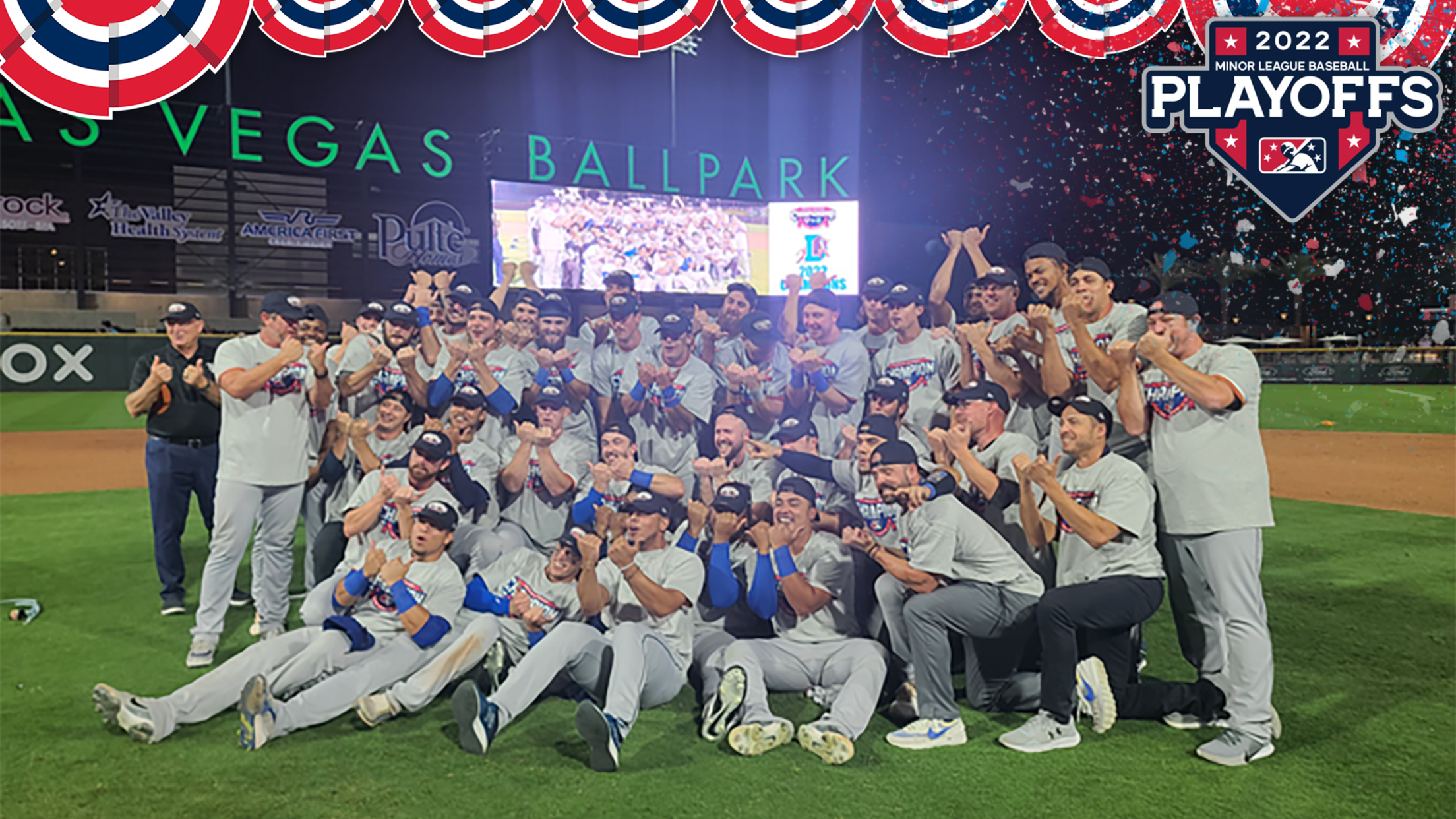 LAS VEGAS -- Not even three weeks ago, Bligh Madris was DFA'd by the Pirates. On Sunday, he became an MVP in the Rays system. The outfielder capped his four-hit, four-RBI night by doubling in the tying run in the Triple-A National Championship, powering Durham to a 10-6 victory over
Fun facts about Triple-A championships
From the Little World Series to the national title game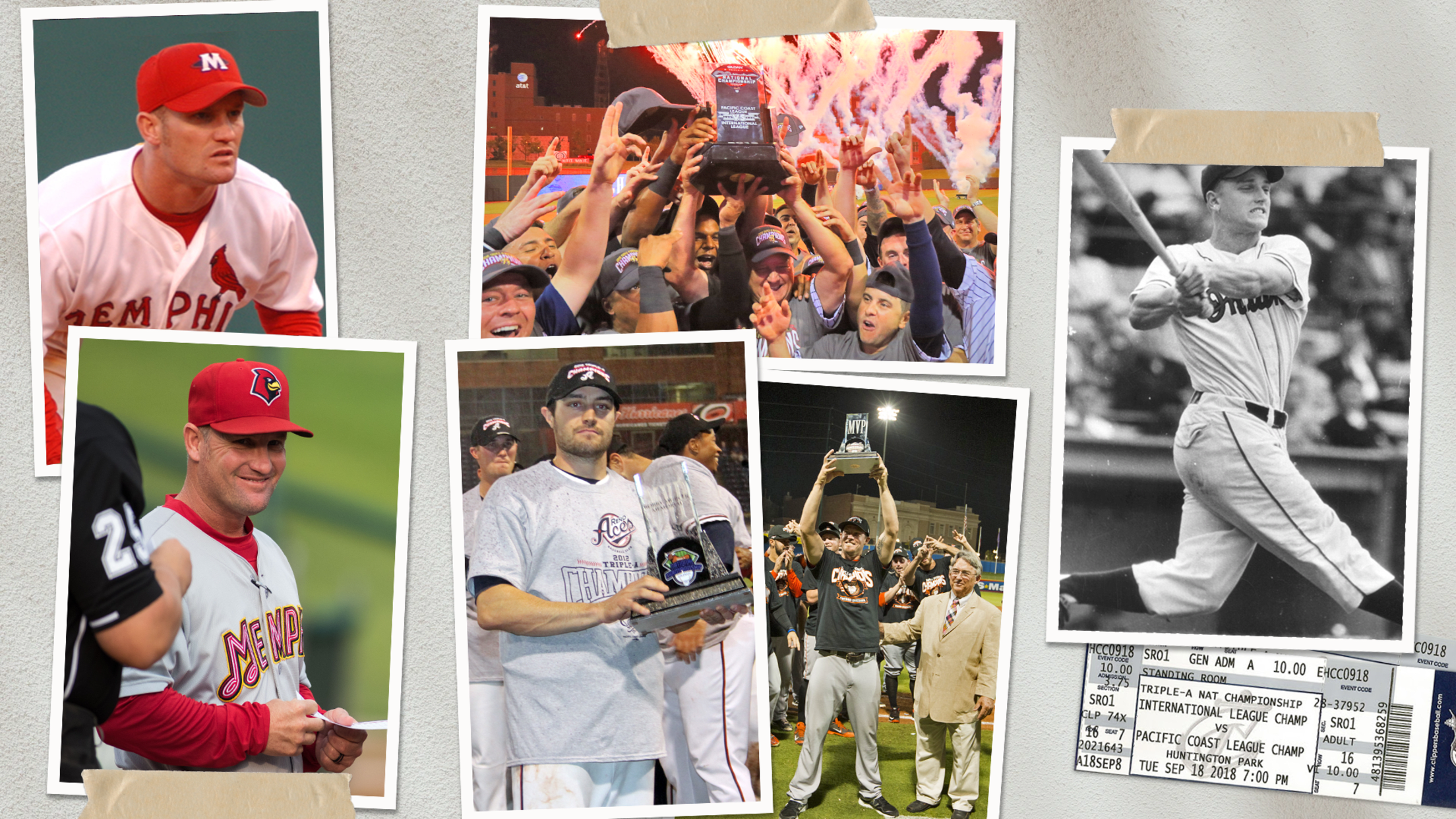 A championship by any other name would still be as sweet to win. And at the Triple-A level, there have been a lot of names. From the first Little World Series in 1904 to the Triple-A National Championship Game fans know today, hundreds of prospects and farmhands have played for
Bulls parade way to eighth Triple-A title
Durham's Bruján a catalyst in club's 13-0 rout; will face Reno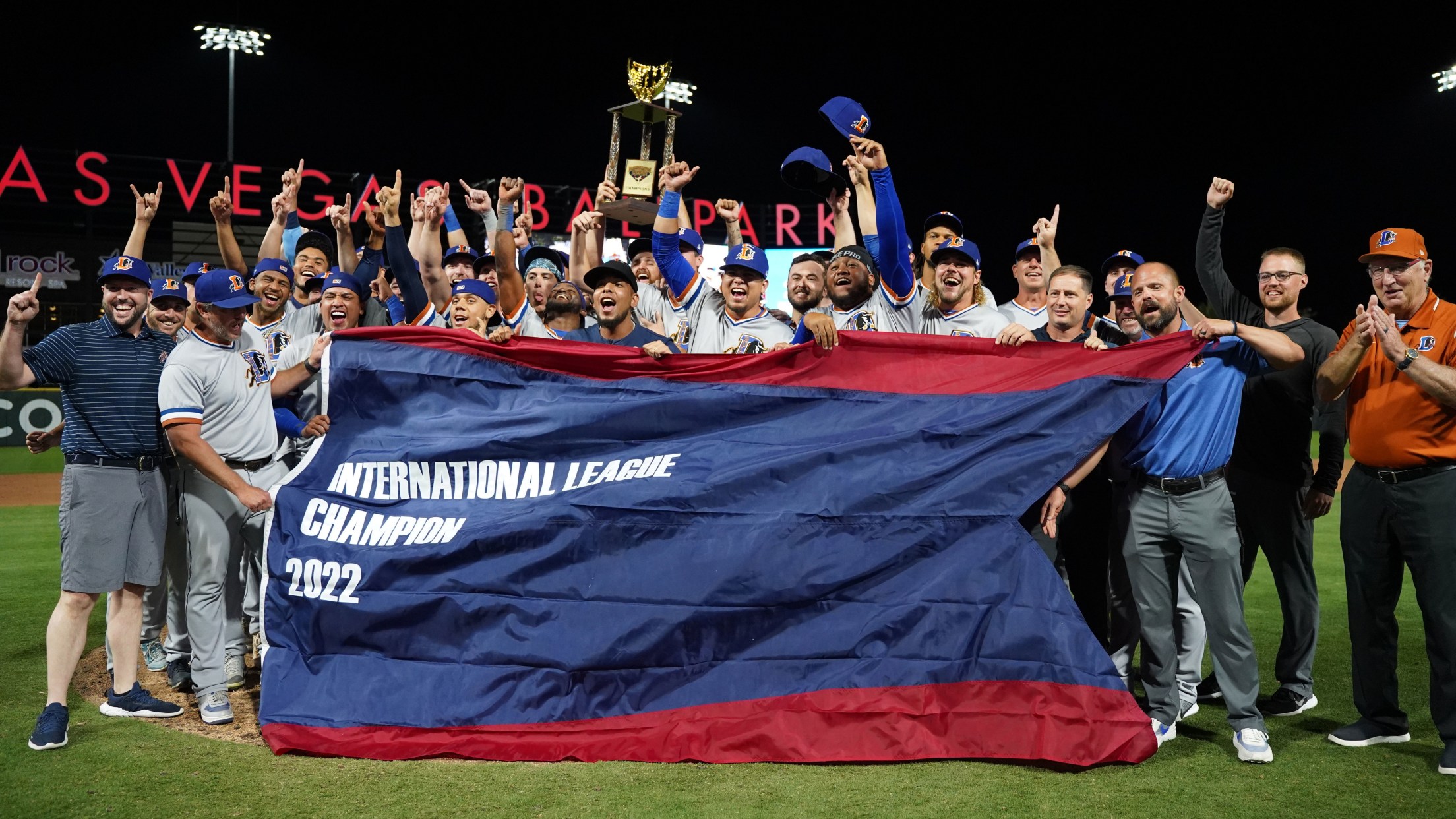 LAS VEGAS -- Vidal Bruján's season has been full of ups and downs as he's moved between the Majors and Triple-A seven times. But one constant has been his bat when he suits up for the Bulls. The Rays infielder raked once again, going 4-for-5 with a walk, two RBIs
Hager's hometown heroics vault Aces to crown
Reno secures second PCL title, set for National Championship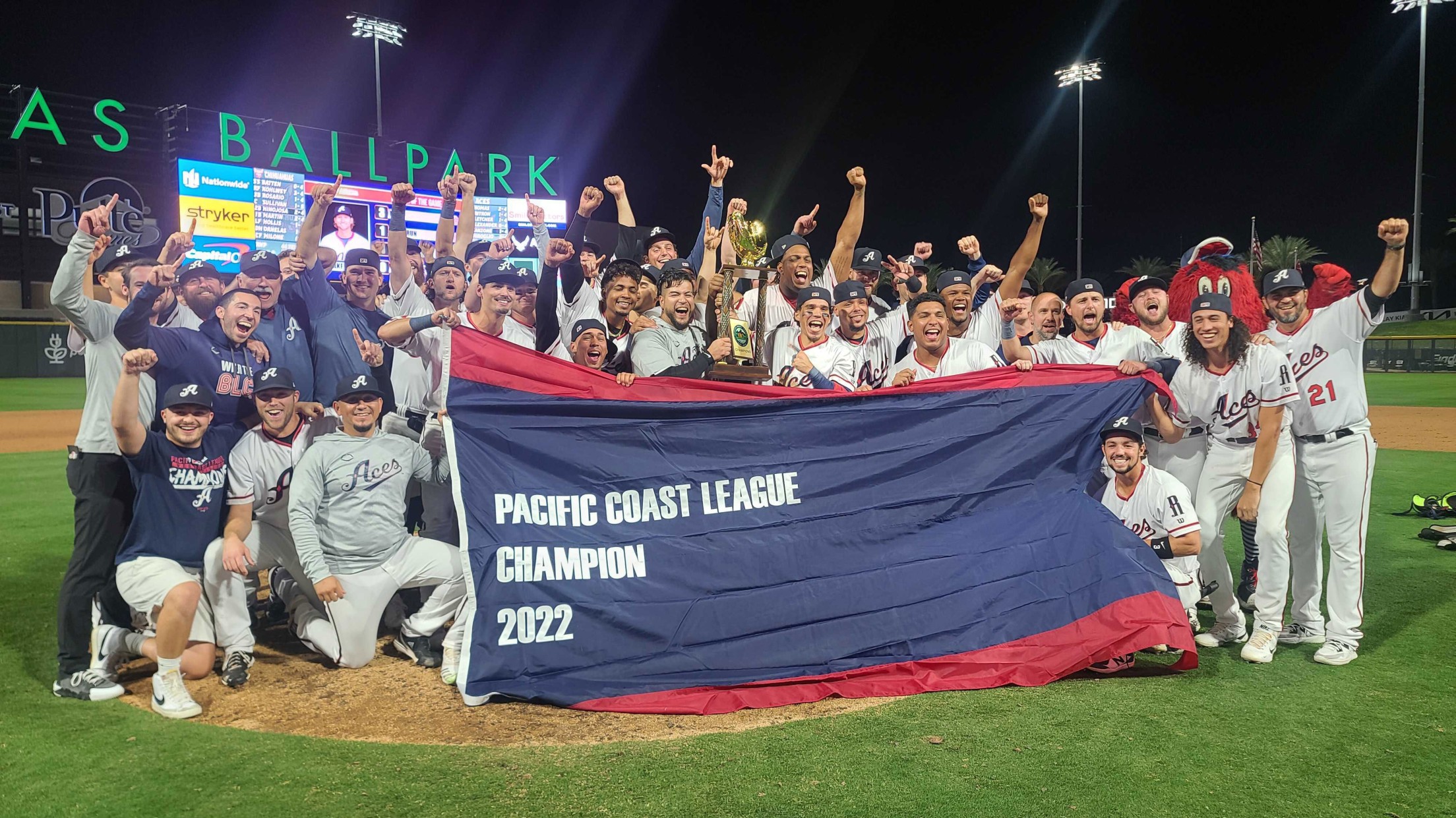 LAS VEGAS -- Jake Hager is right at home in Sin City. The D-backs Minor Leaguer grew up here. He played the better part of three seasons in the visiting dugout at Las Vegas Ballpark. And on Friday, Hager's affinity for playing in Nevada was on full display as his
Durham, Nashville make for familiar IL title game
Triple-A Rays, Brewers clubs square off for 19th time this year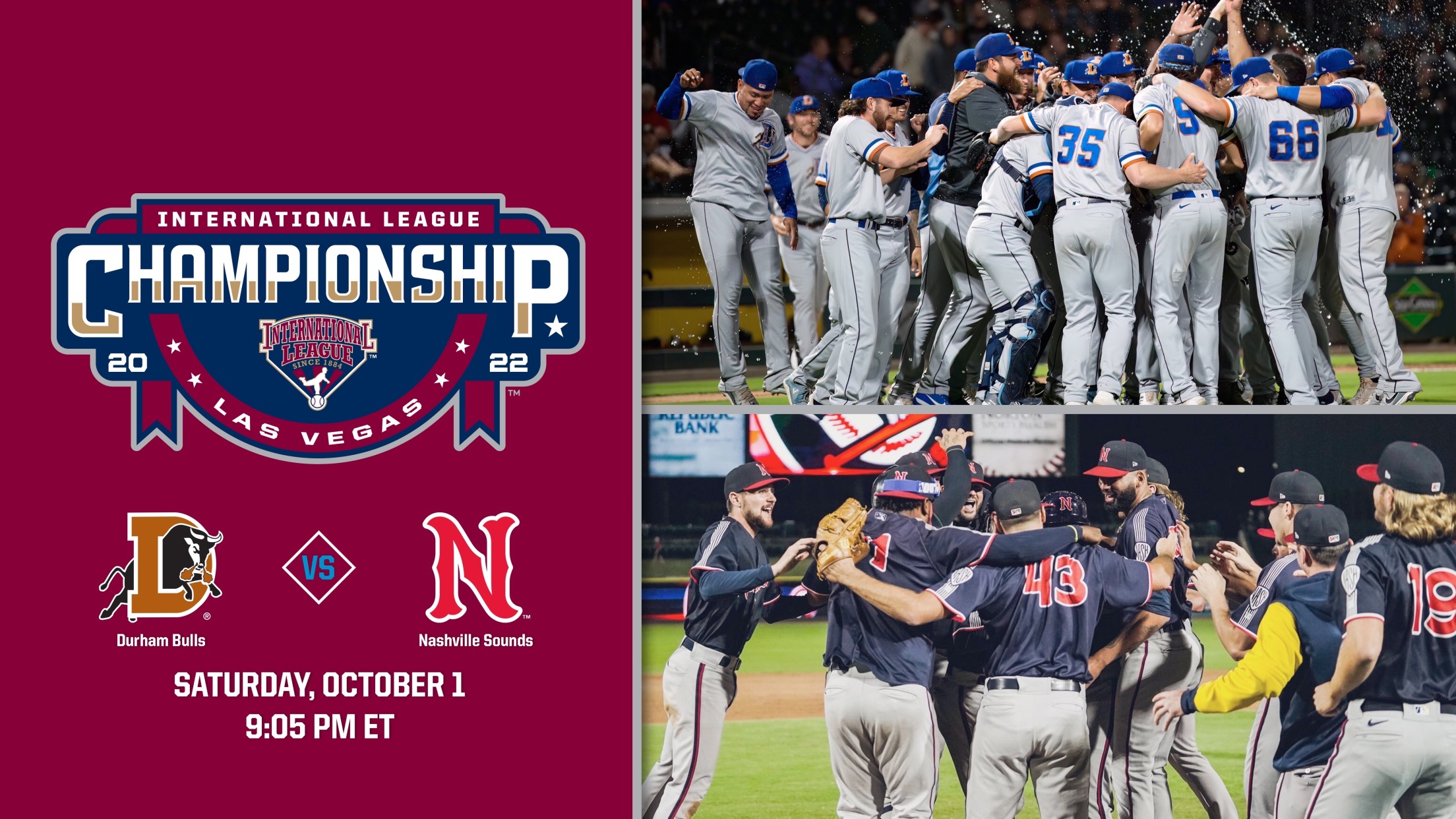 Durham and Nashville have seen each other 18 times this season. But it all comes down to the 19th matchup. The Rays' and Brewers' Triple-A affiliates will meet in the International League Championship at 9 p.m. ET on Saturday at Las Vegas, as part of the Triple-A Triple Championship. The
Reno, El Paso facing off in PCL title game
Triple-A D-backs, Padres clubs find success through turnover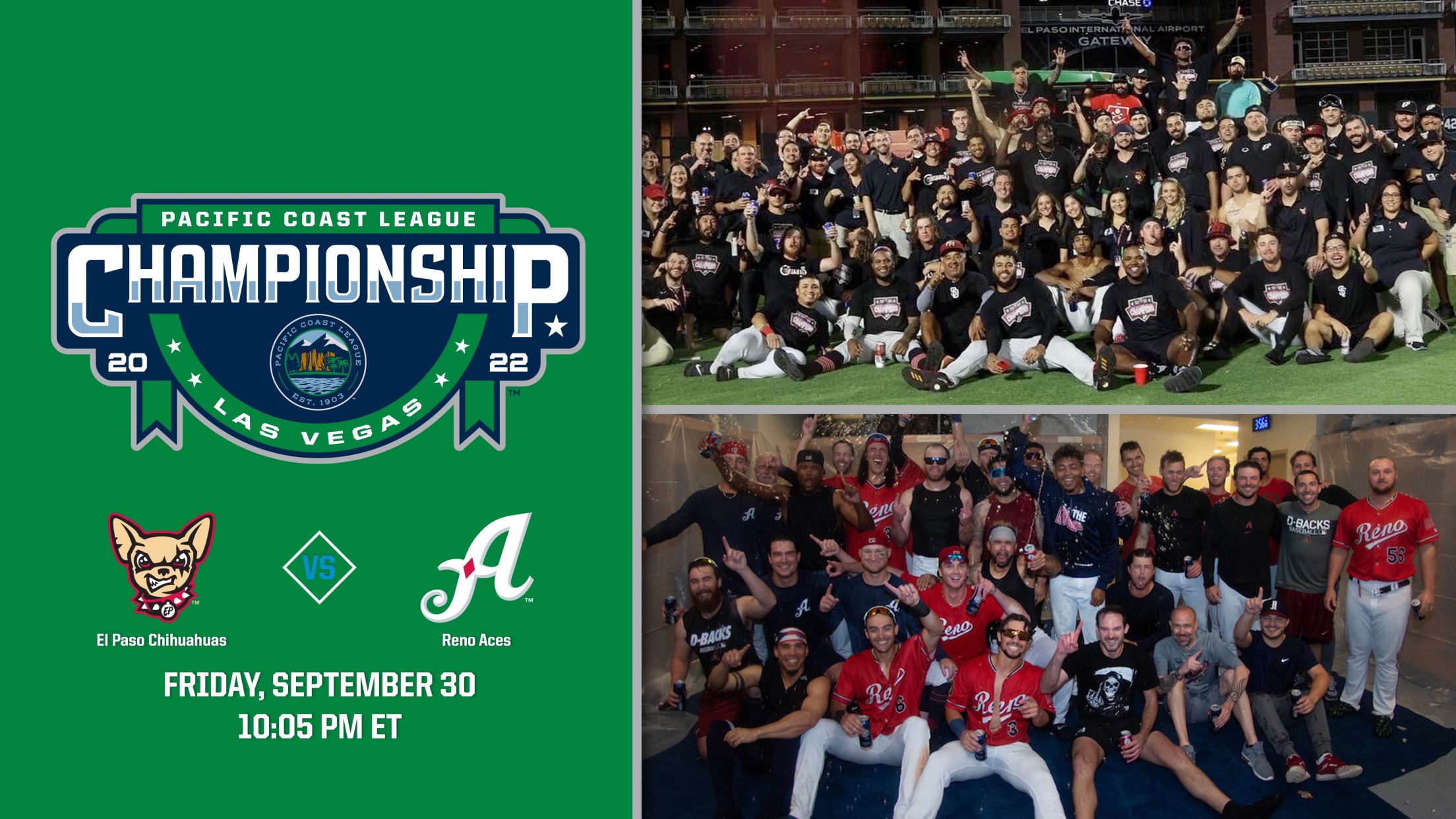 The only constant on a Triple-A roster is change. Players are sent up to and down from the Majors as well as promoted from lower levels. And through all the movement, it takes a special group to be able to consistently post W's, no matter the lineup that night. Padres
'Fitzy' connects with fans through clothing line
Triple-A WooSox team up with shortstop for unique merchandise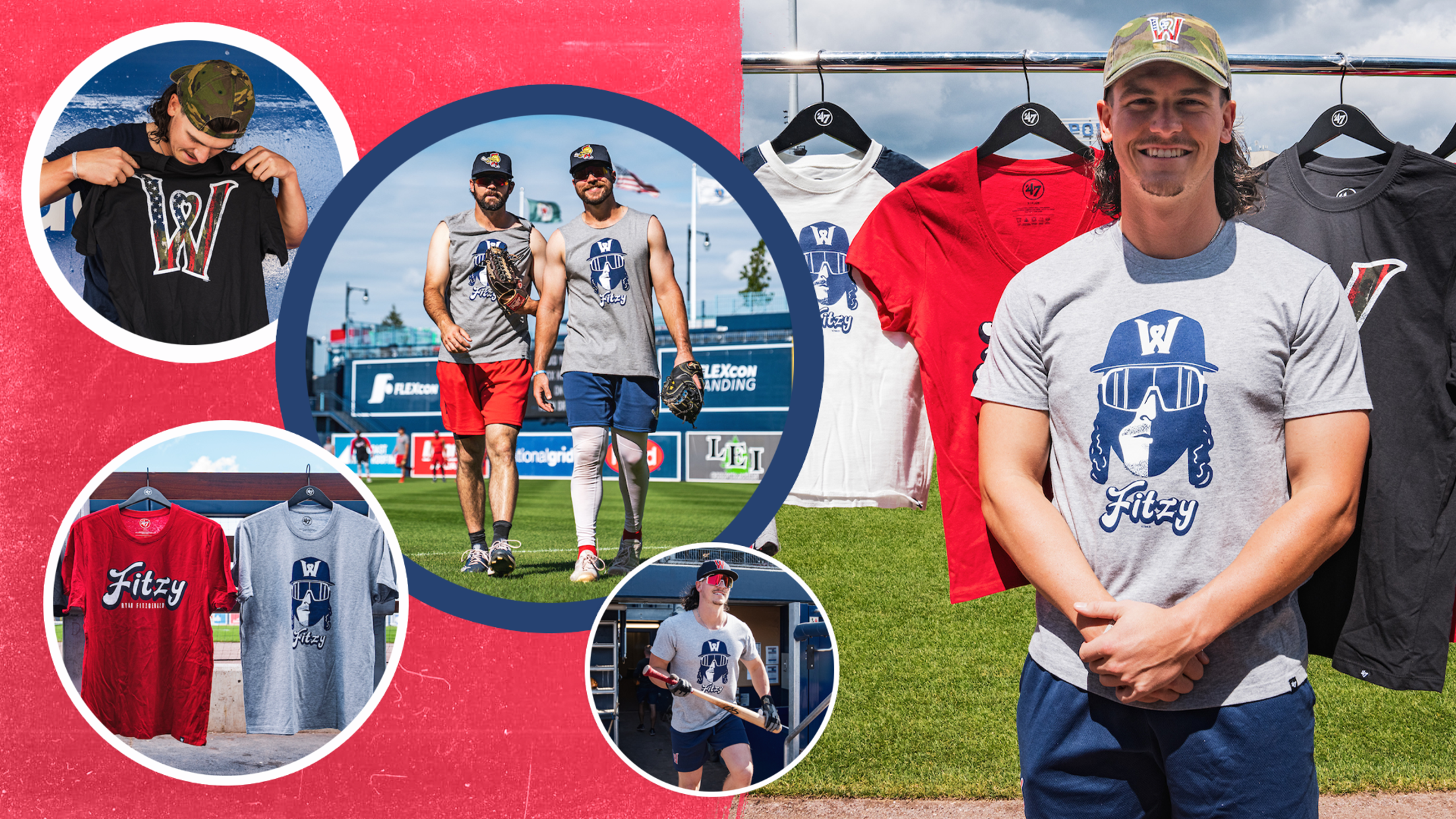 The first thing many people see when they look at Ryan Fitzgerald is his hair. His flowing, curly brown locks. Or "hockey hair," as the Red Sox prospect put it. So when it came time to decide a design that would kick off the first-of-its-kind clothing line collab between Triple-A
Dash's Osik hits for cycle in front of family
White Sox prospect's first four-hit game comes in milestone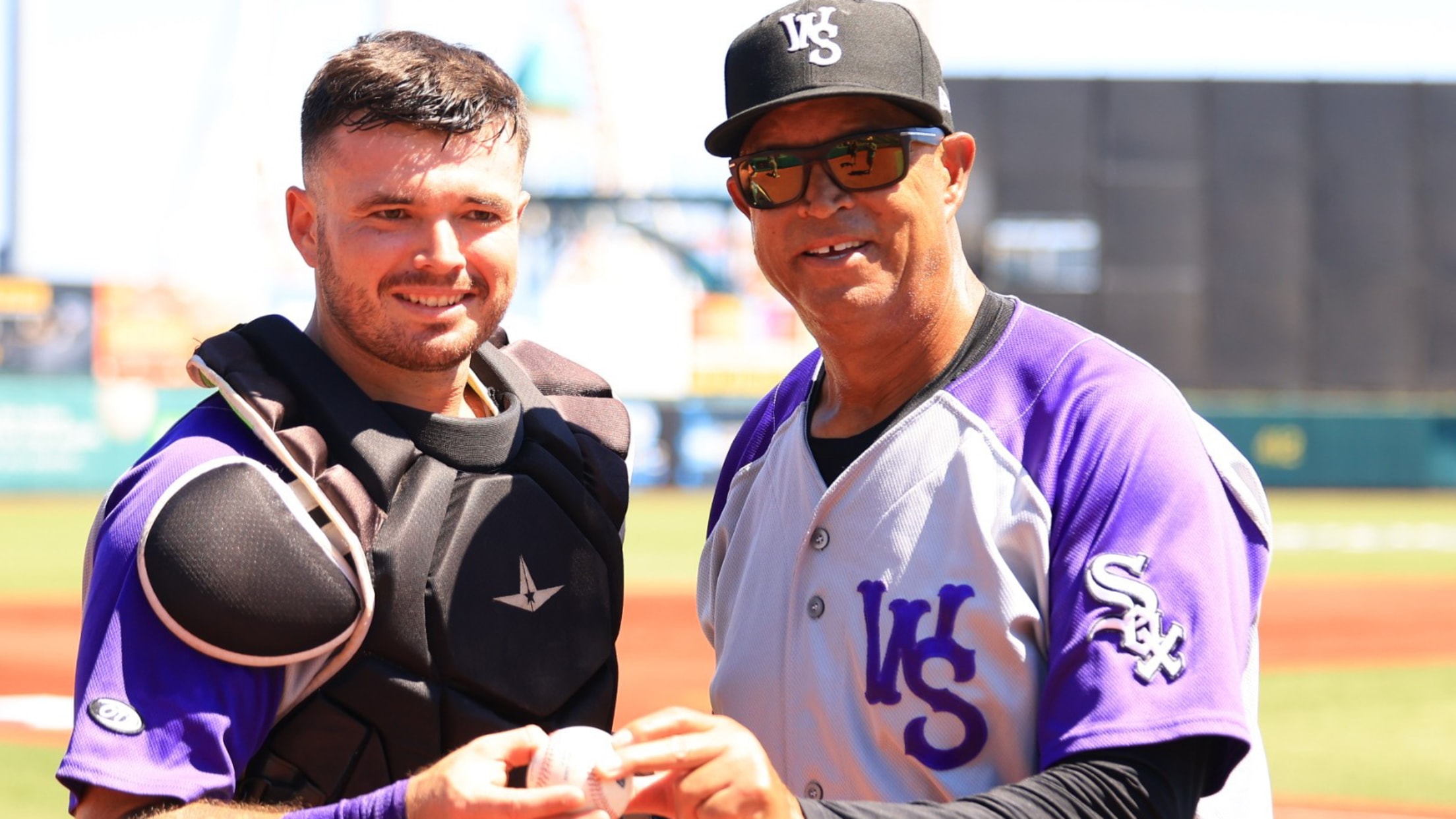 Although he grew up 78 miles away, Tyler Osik had never been to Coney Island before Tuesday. But after combining for seven knocks in his first two games -- including hitting for the cycle in the second contest -- at High-A Brooklyn's famed home -- the White Sox prospect was
Trio spins Palm Beach's first no-hitter since 2012
Cards No. 11 prospect Hence sets tone with three perfect frames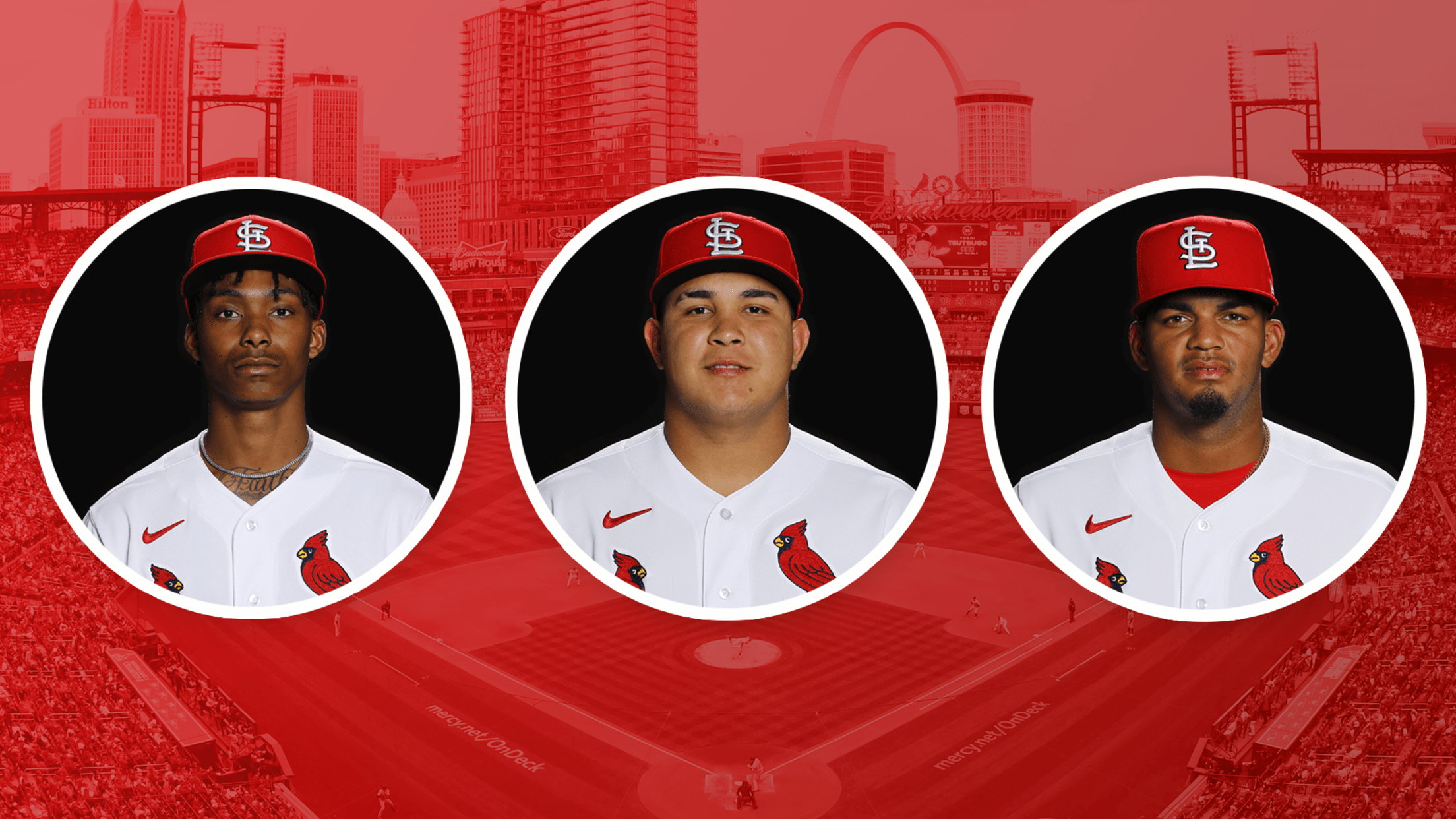 After a tough May, Single-A Palm Beach is turning things around in June, going 7-3 to start the month. And on Wednesday, the club was given the perfect opportunity to recognize their efforts -- a no-hitter. Cardinals prospects Tink Hence, Jose Moreno and Roy Garcia combined for Palm Beach's first
Ortiz reflects on lessons en route to Hall of Fame
Big Papi grew in Mariners, Twins systems before reaching Red Sox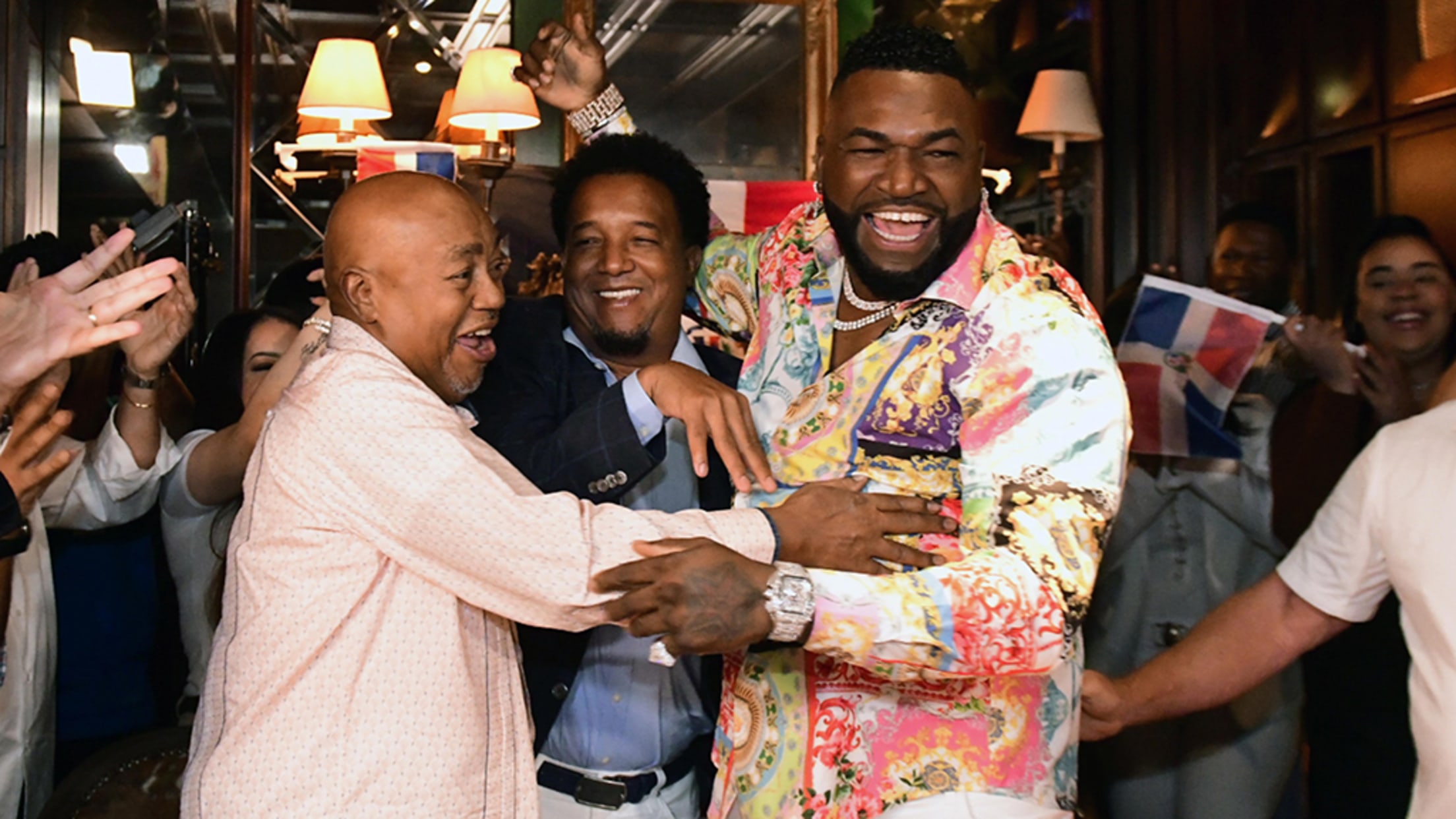 David Ortiz went from "player to be named later" to "Hall of Famer to be elected immediately." In his first year on the ballot, it was announced Tuesday that the designated hitter was voted by the Baseball Writers' Association of America to enter Cooperstown. "It's a wonderful honor to be
Top billing: These 10 hats captured fans in 2021 
Silly creations, classic lettering among MiLB's most popular looks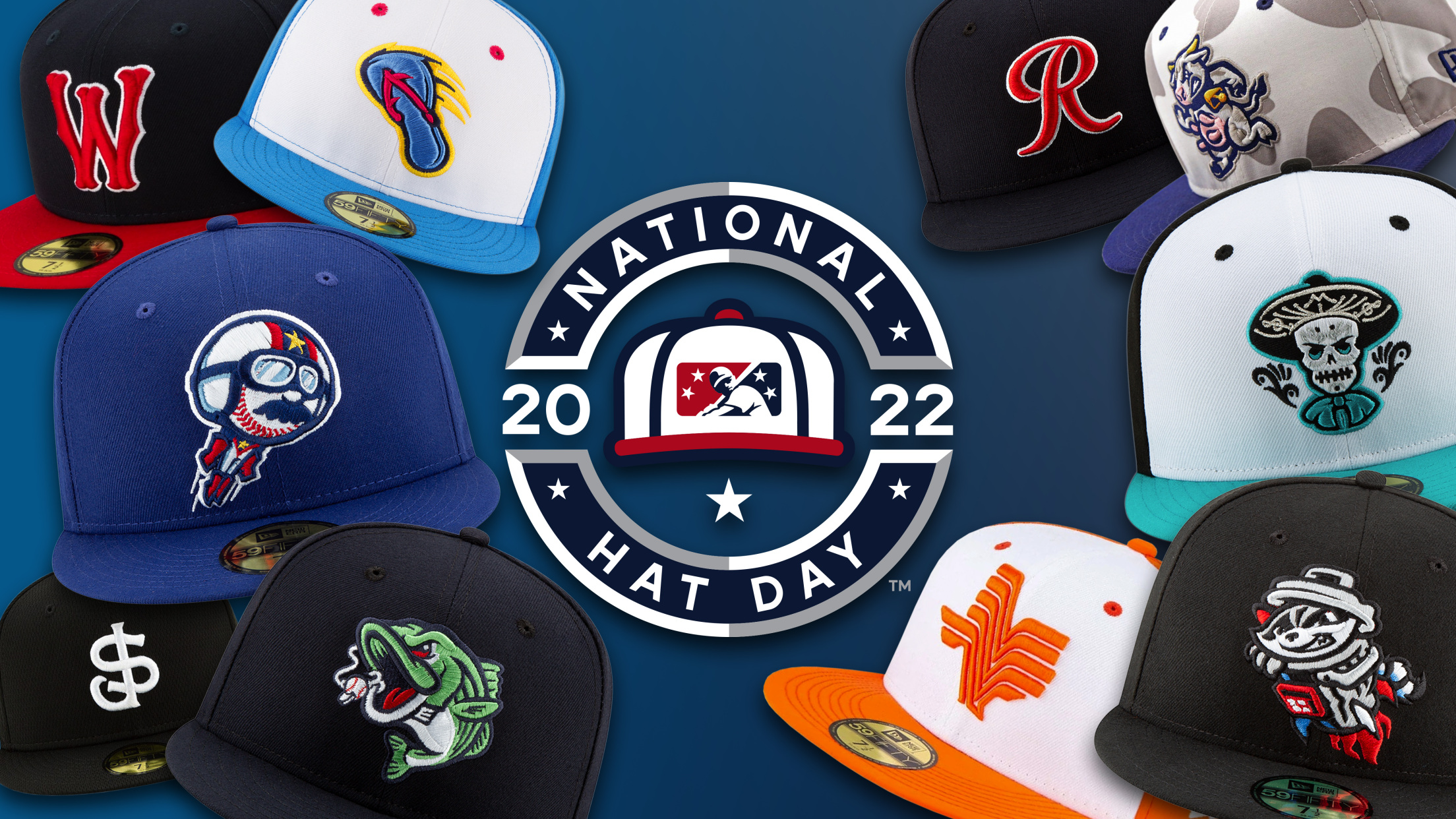 In 2021, Minor League stadiums reopened for players and fans to return to the game we love. And with that came hat purchases. "It was an incredible feeling to be back to baseball in 2021," said Sierra Hanley, senior manager of retail and marketing for the San Jose Giants. "And
Major Fun returns to Minor League communities
Fans enjoyed the sights, sounds and people that make MiLB special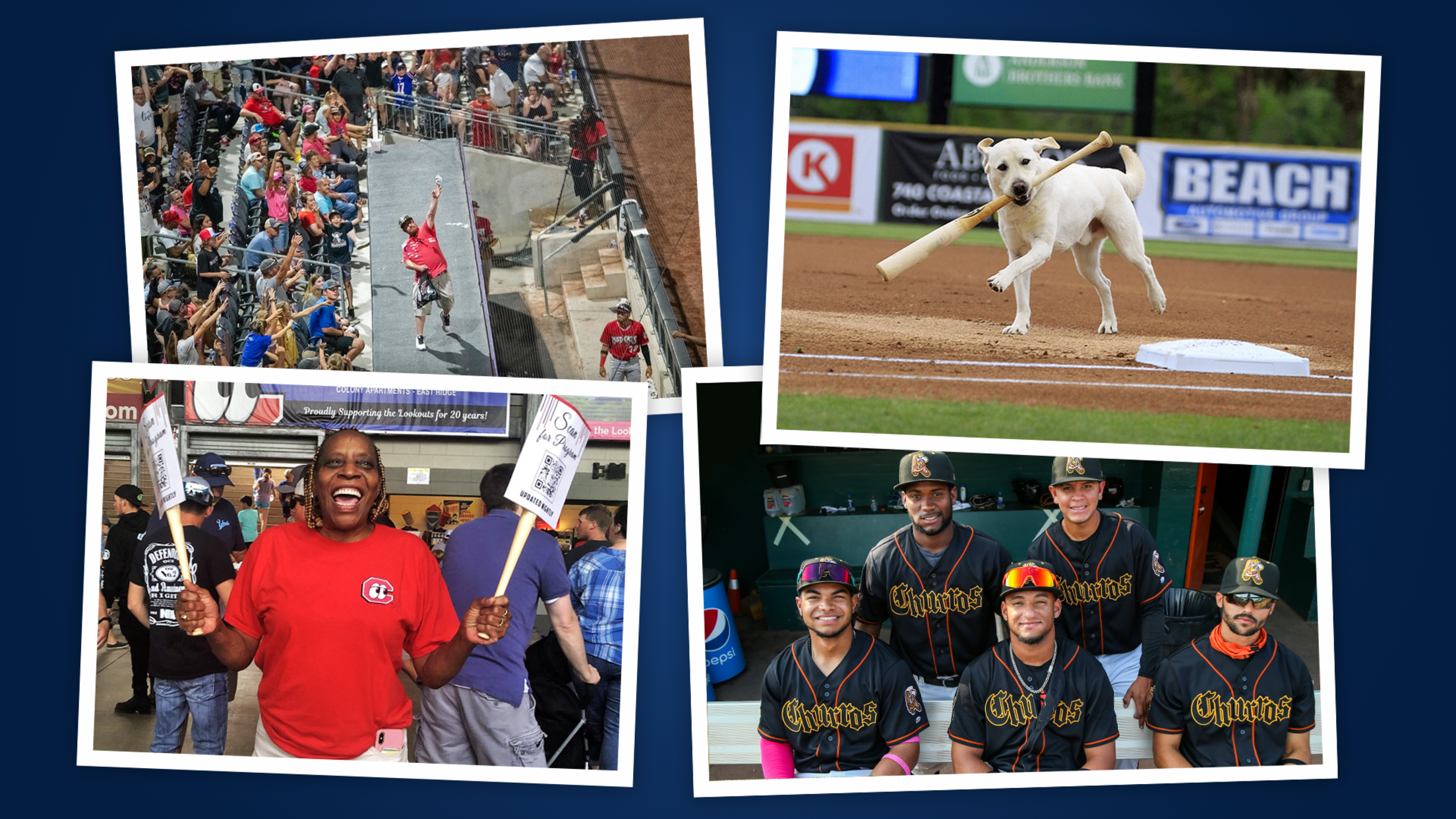 This article first appeared in the 2021 edition of Major League Baseball's official World Series program.
Stott, O'Hoppe swiftly ascend Phillies' system
No. 2 prospect, rising catcher reach Triple-A in full-season debuts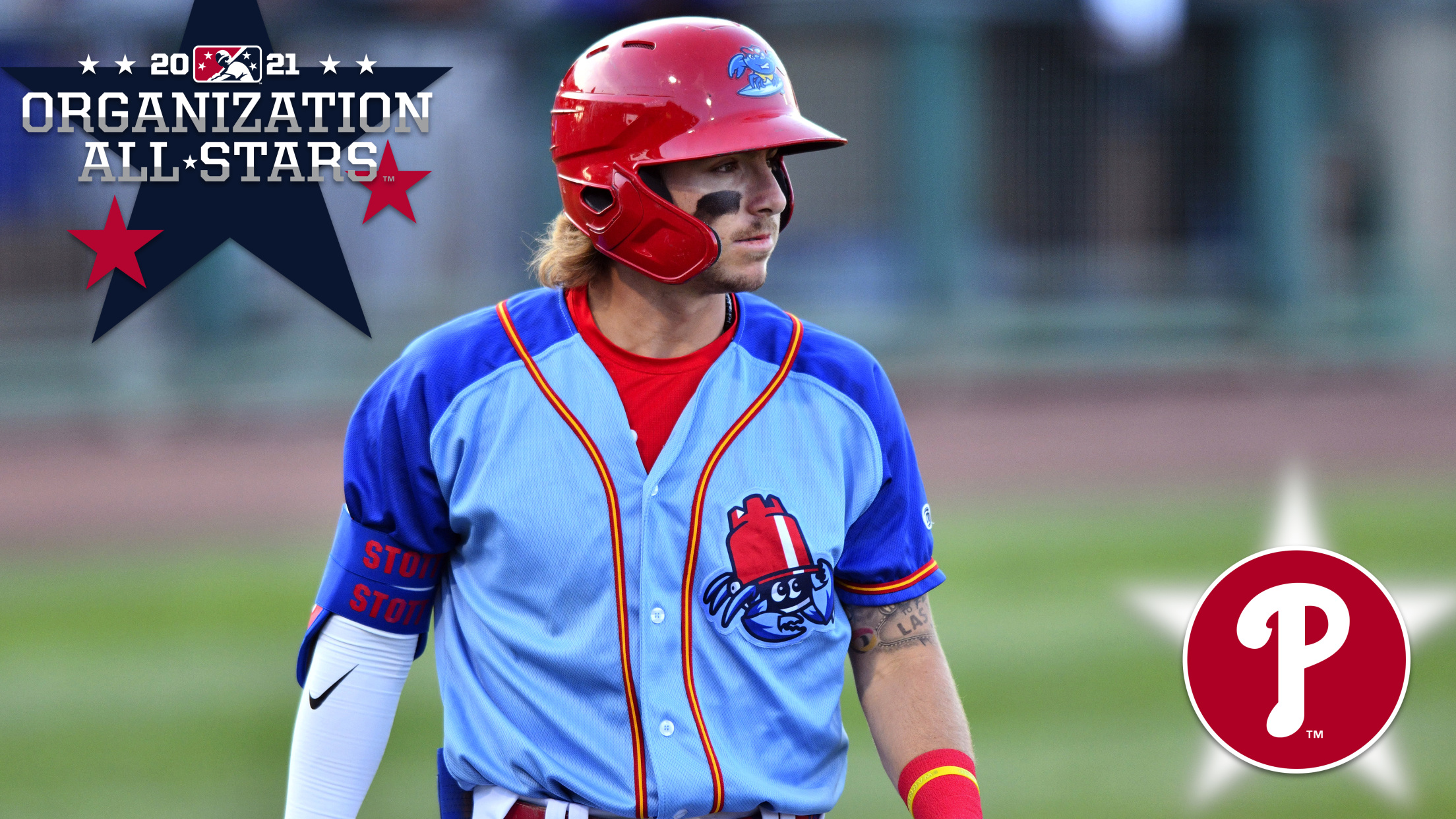 Each offseason, MiLB.com goes position by position across each system and honors the players -- regardless of age or prospect status -- who had the best seasons in their organization. Click here to locate your favorite club. Over the past couple seasons, the Phillies have gotten closer to playoff contention,
Wepa! WooSox win Copa de la Diversión
Worcester claims annual 'Fun Cup' with energetic branding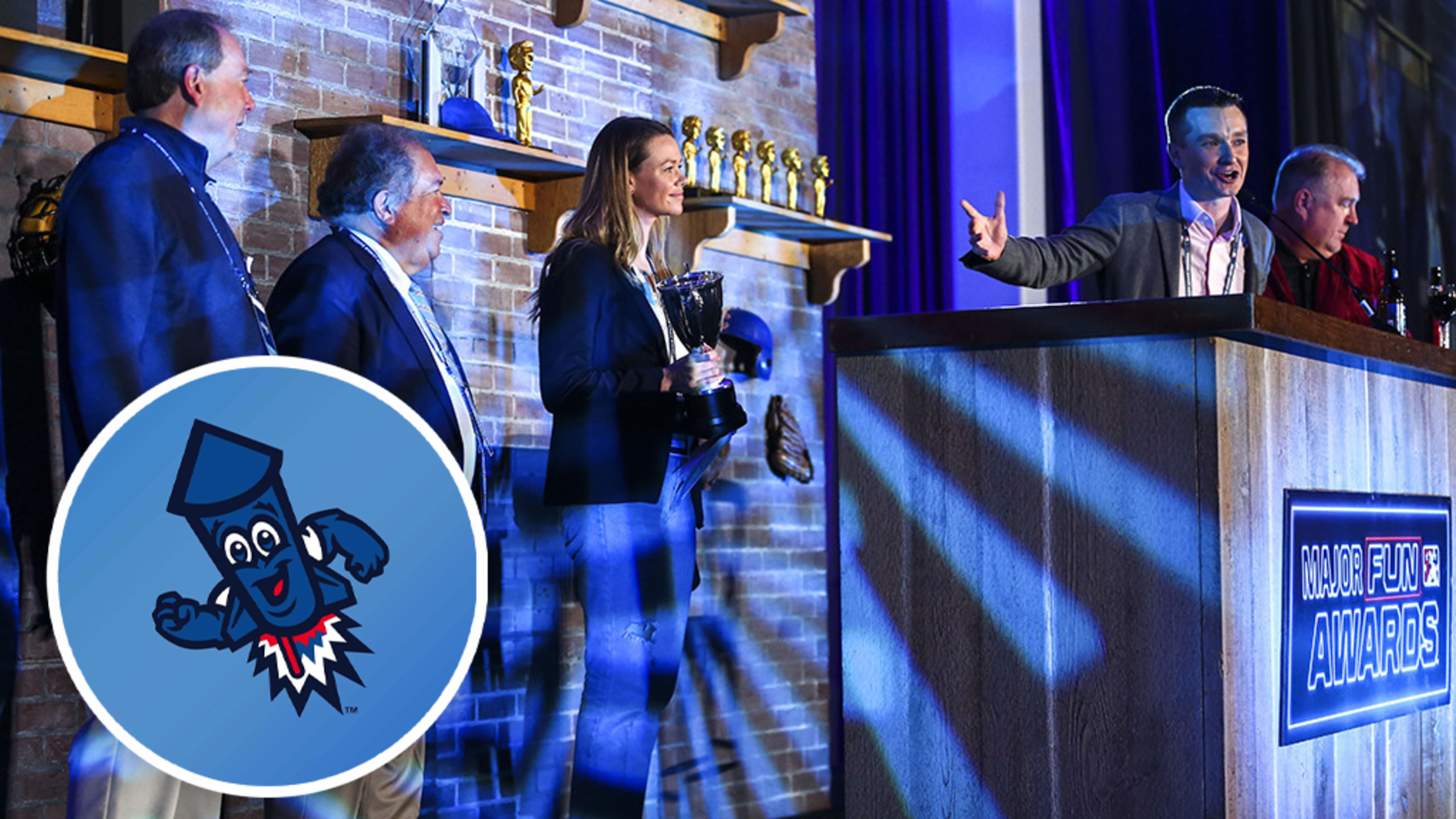 ORLANDO, Florida -- What started as a fan suggestion in 2020 led to a championship in 2021. The Worcester Red Sox were named winners of the Copa de la Diversión event series for their Los Wepas identity, receiving the recognition and the "Fun Cup" at the Baseball Winter Meetings Major
Fisher, Sanchez highlight White Sox rookies
Strong bats with versatile gloves get first tastes of The Show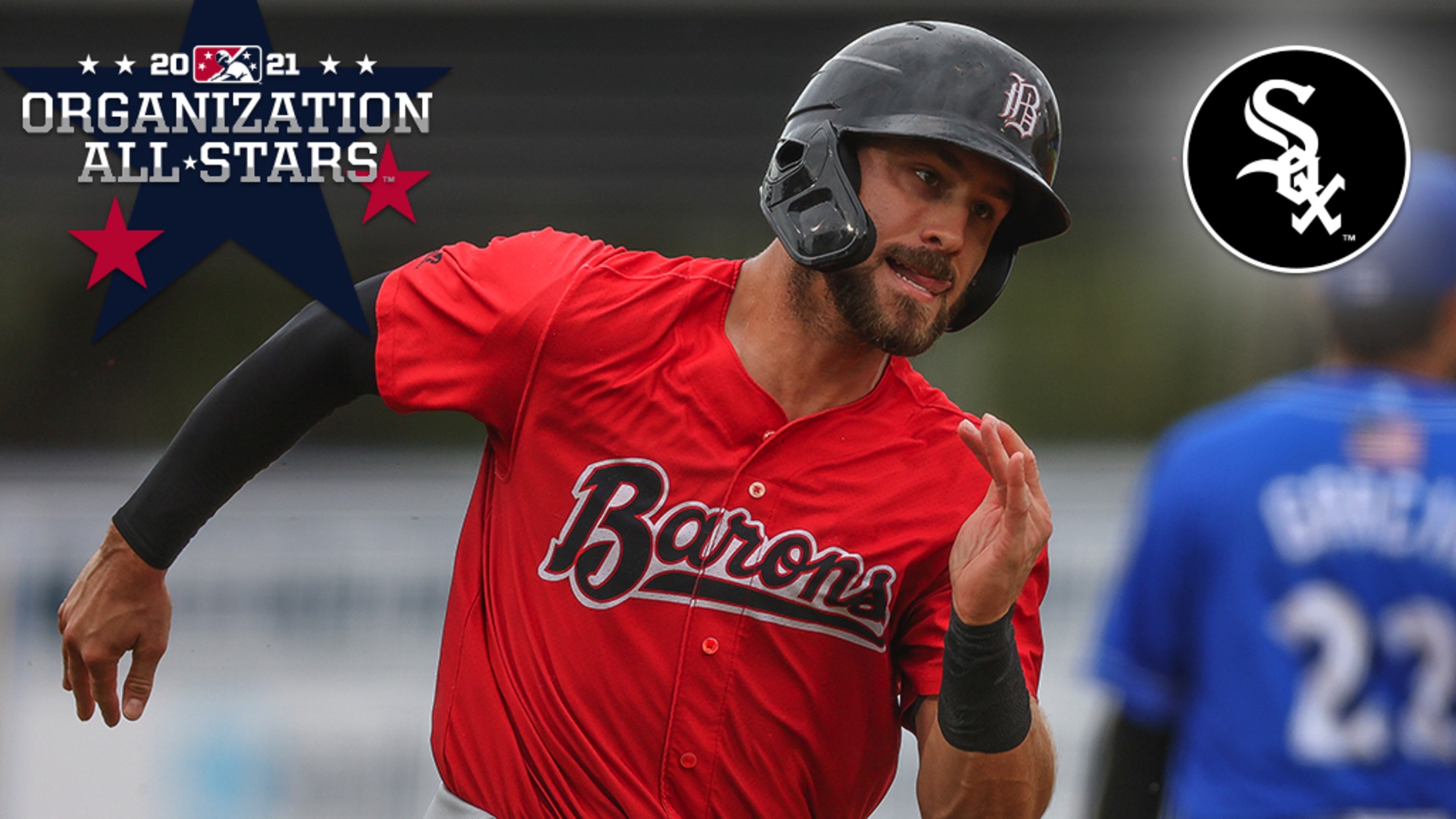 Each offseason, MiLB.com goes position by position across each system and honors the players -- regardless of age or prospect status -- who had the best seasons in their organization. Click here to locate your favorite club. Things are heating up on the South Side. For the first time in
Robinson send-off earns Feel-Good MiLBY Award
Rangers' Huff, Marlins' Sims, Rookie the bat dog also snag honors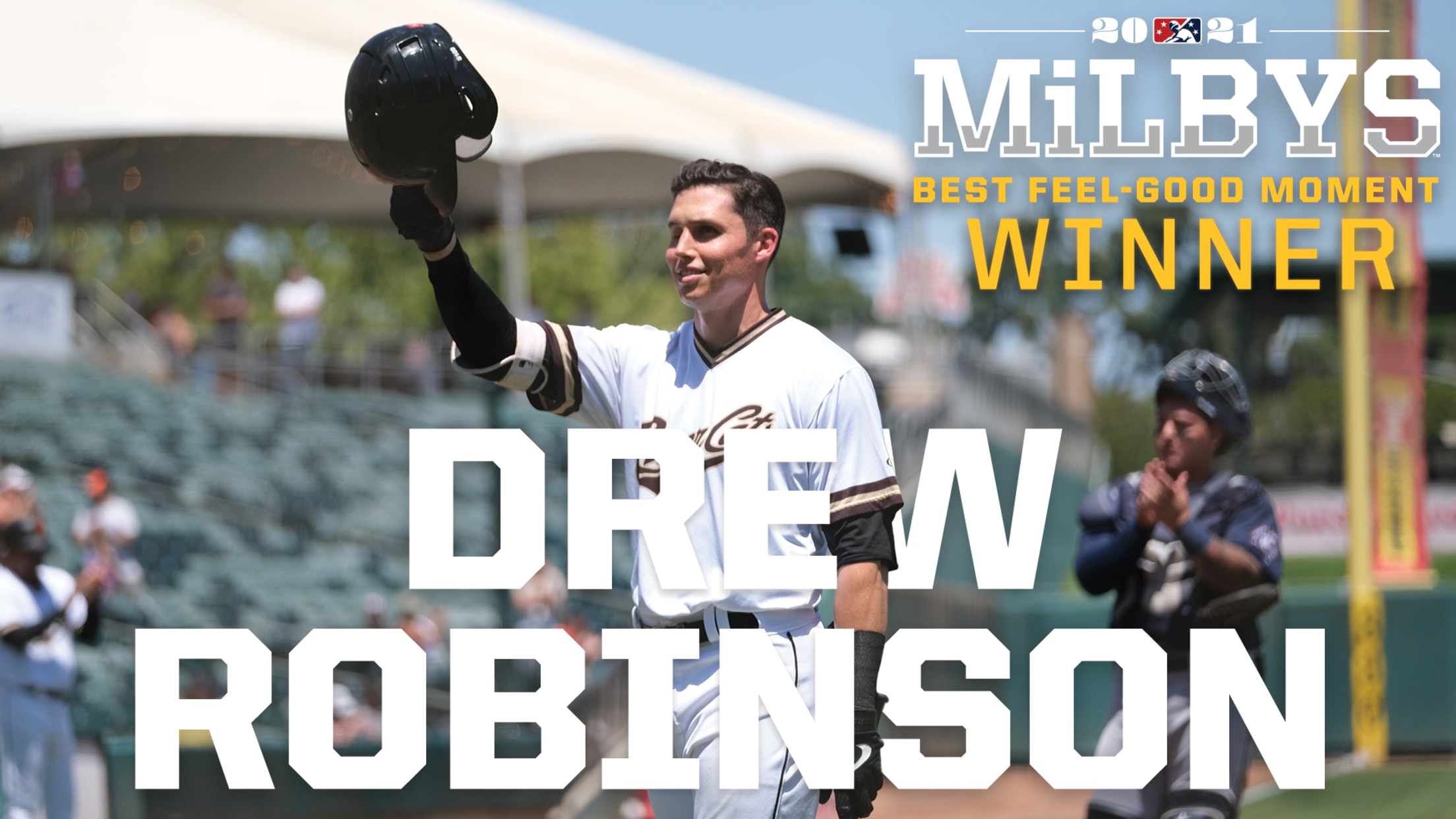 Drew Robinson prepared for Triple-A Sacramento's contest on July 20 like it was any other game. And it seemed that way through the pregame and the first two-and-a-half innings. But things changed as he made the walk from the on-deck circle to the batter's box for his first at-bat. "Please
Playoffs return to the Minor Leagues
Postseason best-of-5 series for three levels will start on Sept. 21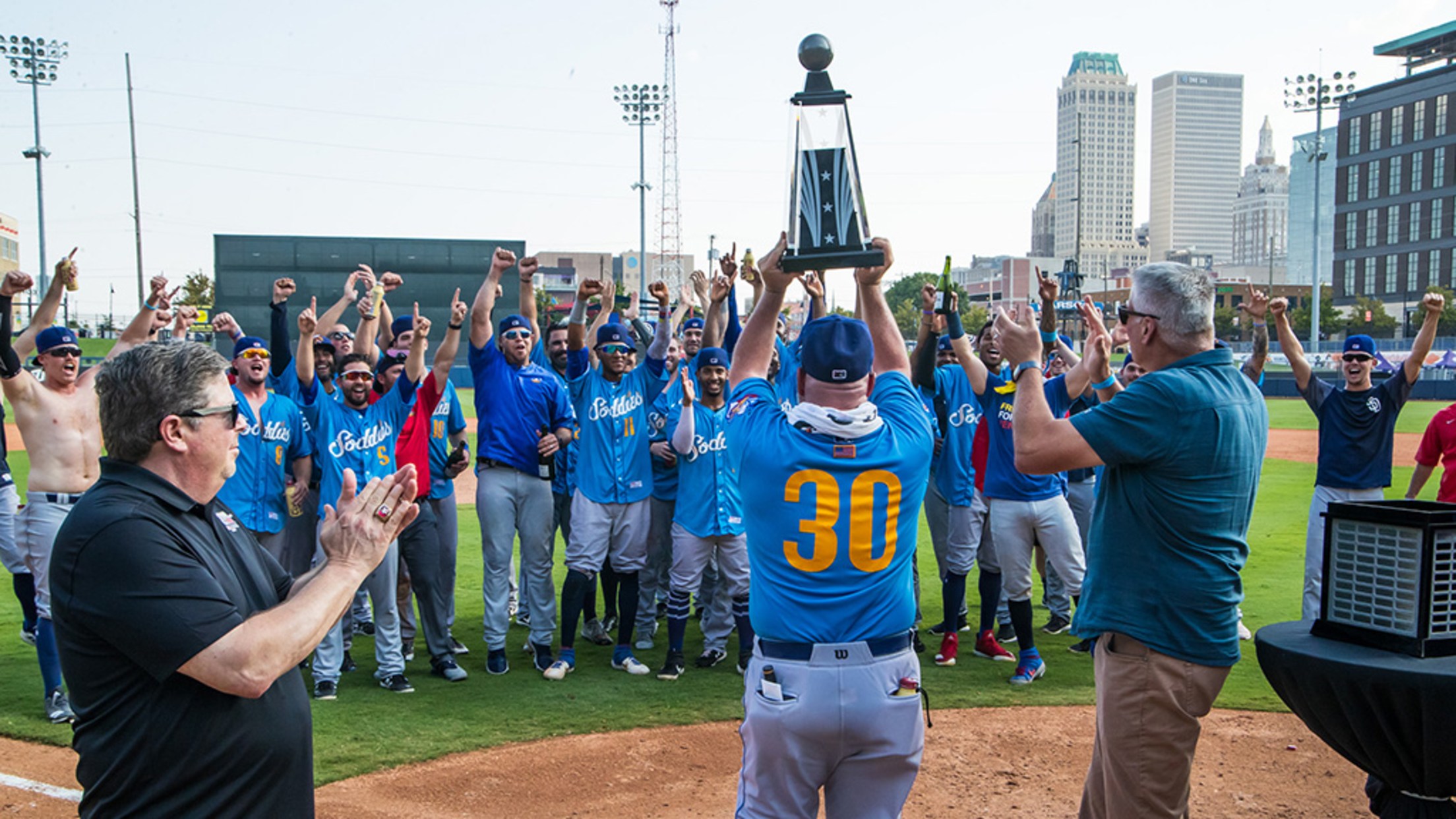 Dust off your highest hopes because playoff baseball is returning to the Minor Leagues. After the COVID-19 pandemic canceled the 2020 season and pushed back the start of the 2021 campaign, the postseason was tentatively put on hold. But now, it's back for three levels. At the Double-A, High-A and
For Mahomes family, athleticism began on diamond
Before Patrick reached two Super Bowls, dad Pat shined on mound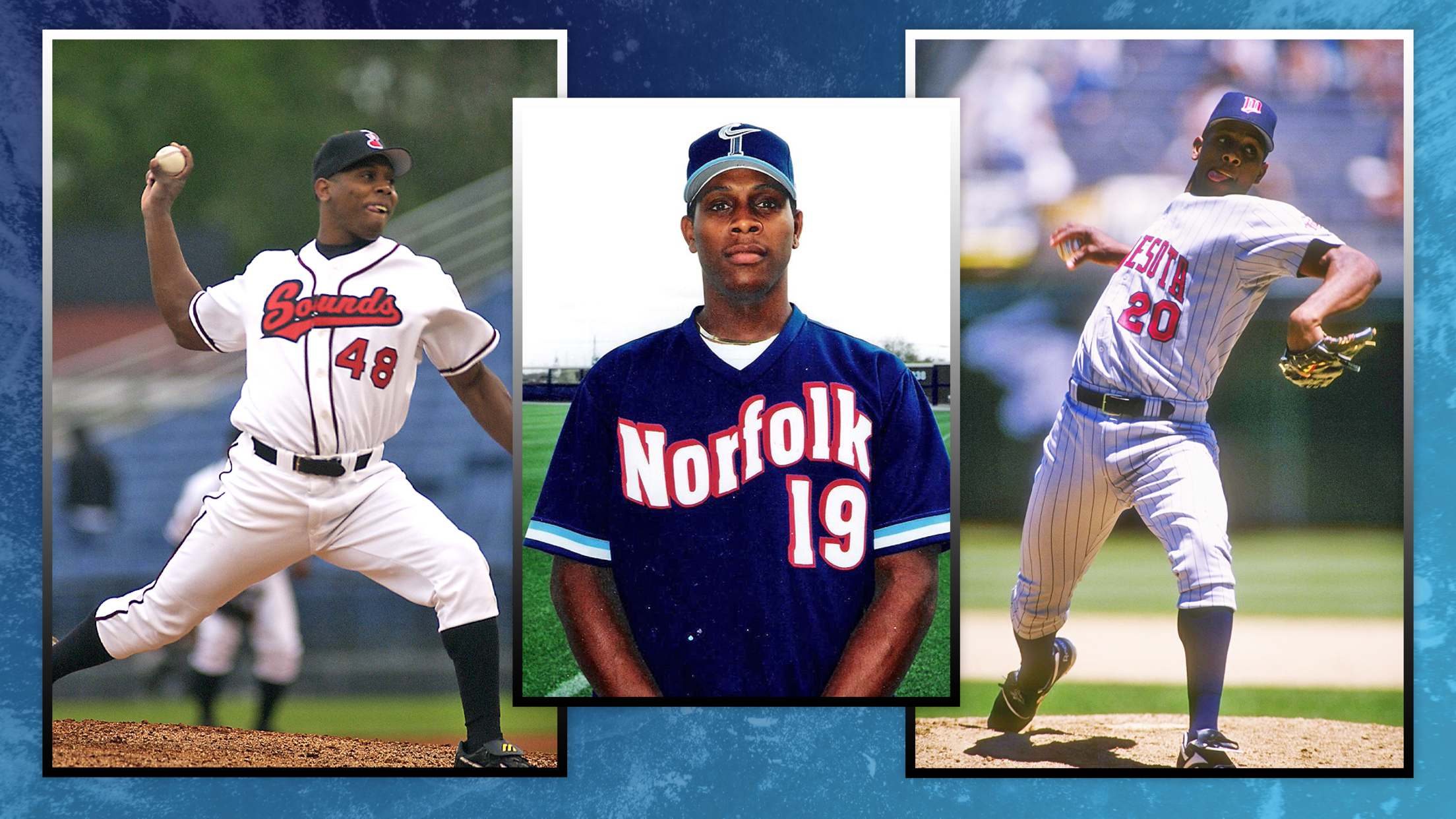 Decades before Patrick Mahomes II vied for the privilege to shout, "I'm going to Disney World!" Pat Mahomes Sr. was chasing his own ring in Orlando, Florida. The father of the Kansas City Chiefs quarterback spent 22 years in professional baseball, including stints with six Major League teams and 15
Top hats: 2020's most popular caps
These 10 designs were among the best-selling looks last year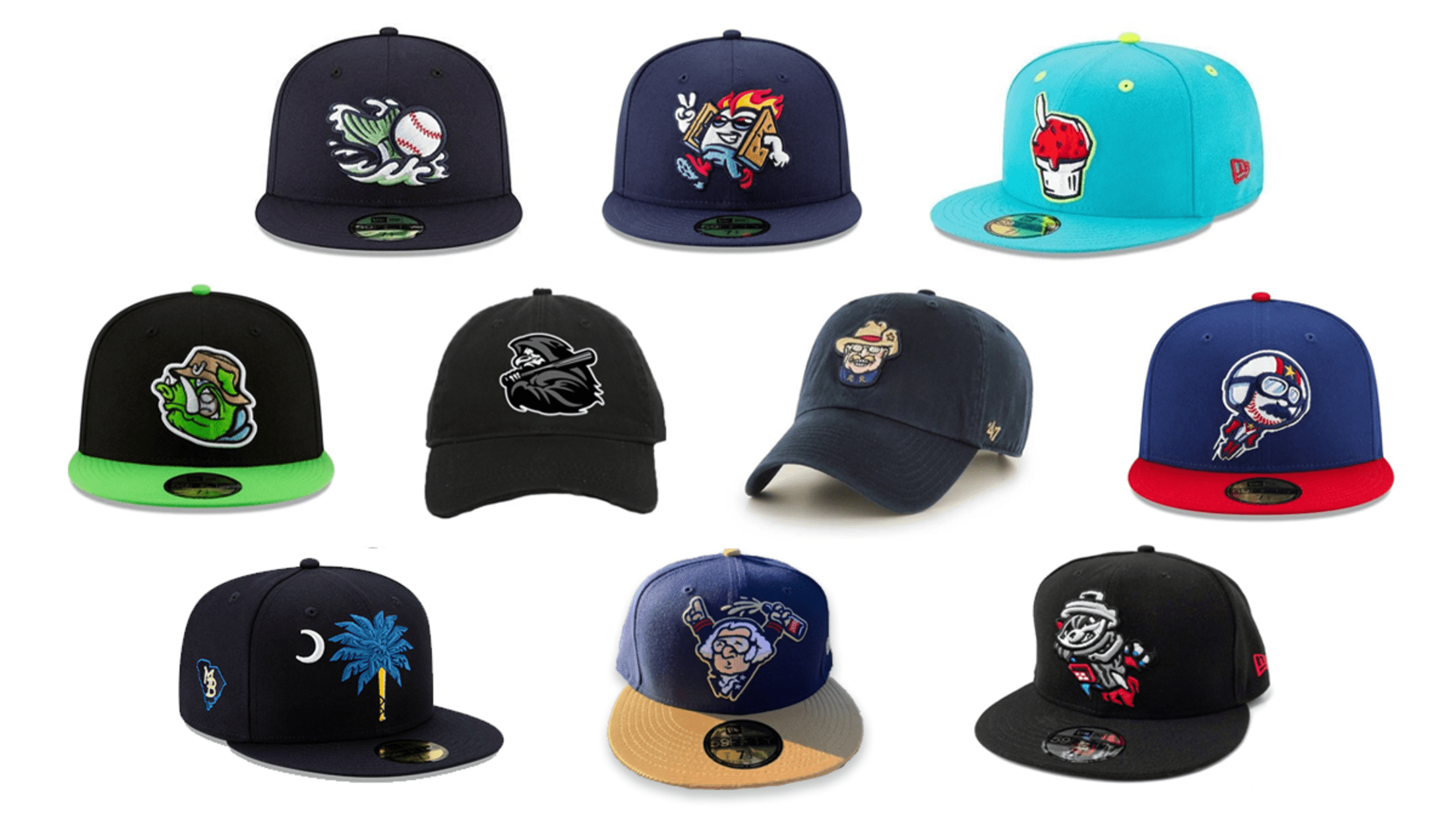 Minor League fans love a good ballcap. Even when they can't go to the ballpark. In a year without games, fans from all over showed support for their favorite Minor League clubs with hat purchases. Whether it be the local ties, the bright colors or the head-turning designs, baseball caps
State of the System: Minnesota Twins
Lewis, Kirilloff lead batch of top prospects nearing the Majors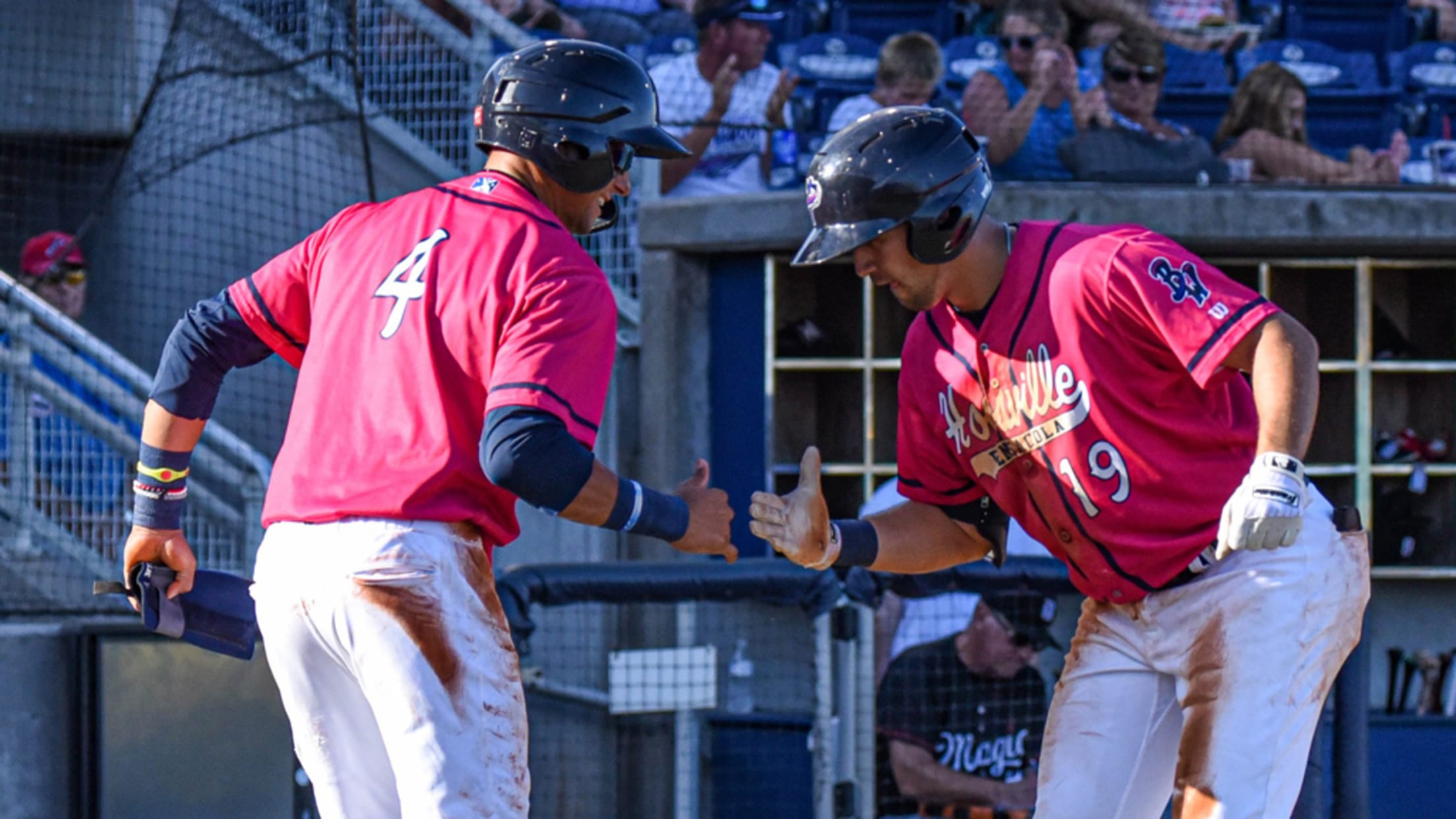 Starting in October and running through the end of the year, MiLB.com's State of the System series is evaluating the strengths and weaknesses of each Major League organization, highlighting prospects who've made the biggest strides in 2020 and offering a peek at 2021. After a tough stretch for most of
Rays add three prospects in trade for Lowe
Rangers send Basabe, Hernandez, Ovalles for infielder, Guenther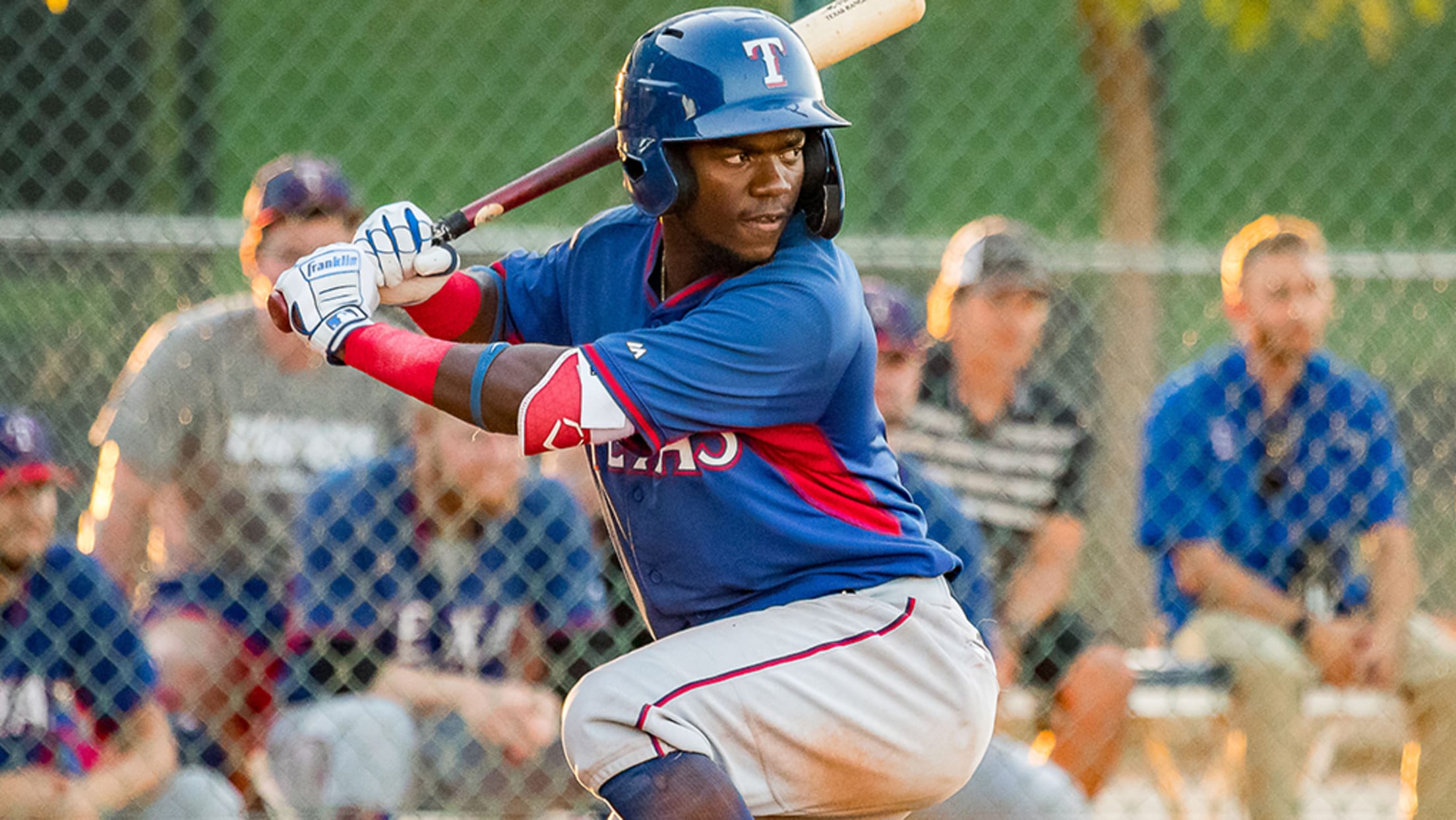 Trade season is in full effect for the Rays and Rangers. Tampa Bay acquired prospects Osleivis Basabe, Heriberto Hernandez and Alexander Ovalles in exchange for Nate Lowe, Jake Guenther and a player to be named later, the clubs announced on Thursday.
Virtual roundtable: Female leaders in MiLB
Front office executives reflect on their careers, state of the industry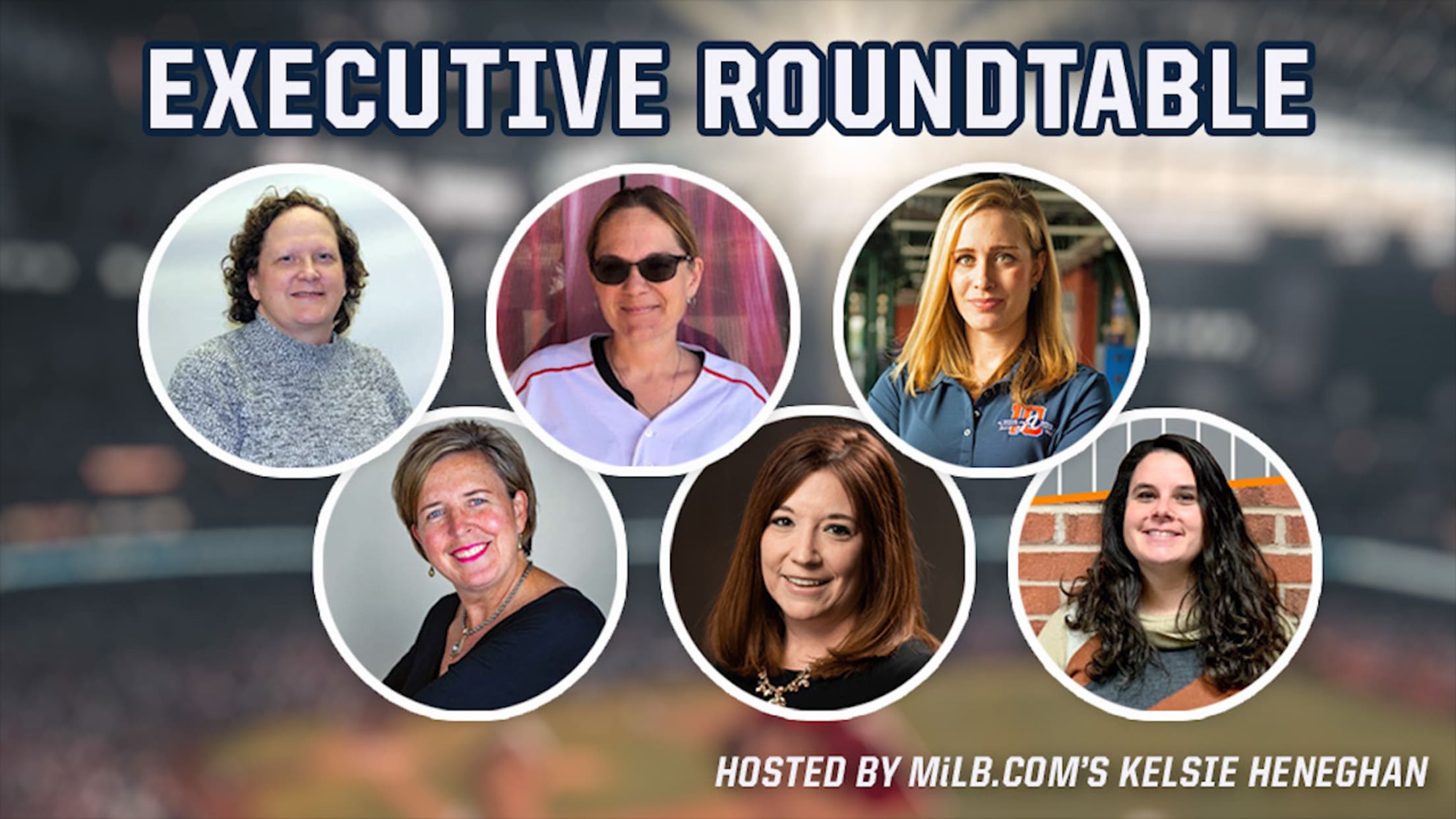 Earlier this month, the Miami Marlins named Kim Ng the first female general manager in the Major Leagues, joining a growing list of inspiring executives in affiliated baseball. In the wake of that historic news, six senior leaders from Minor League clubs came together virtually to exchange stories, celebrate Ng's
Babe Woof howls as Halloweenie winner
Created by fans, furry slugger fetches Applegate mascot victory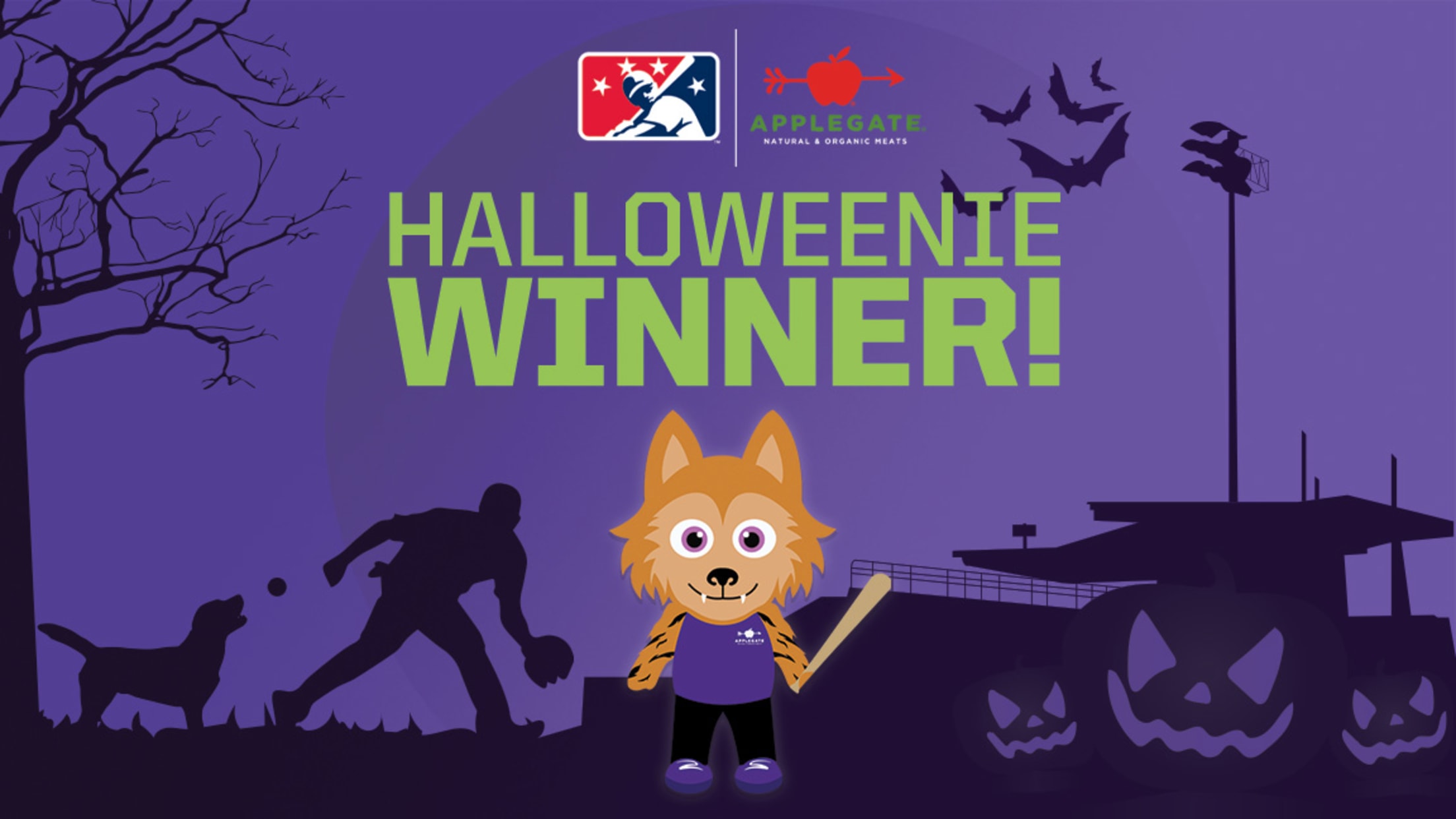 This Halloweenie, the fans have spoken and voted for the spookiest Frankenweenie mascot of their own creations! Presented by Applegate, Halloweenie challenged fans to build a fun new Minor League Baseball mascot and then vote on the top three results, all for the chance to win a plush toy replica