Snappers to Sky Carp: Beloit fans stick with team 
Pat and Ken Arndt reflect on Pohlman Field's intimacy, accessibility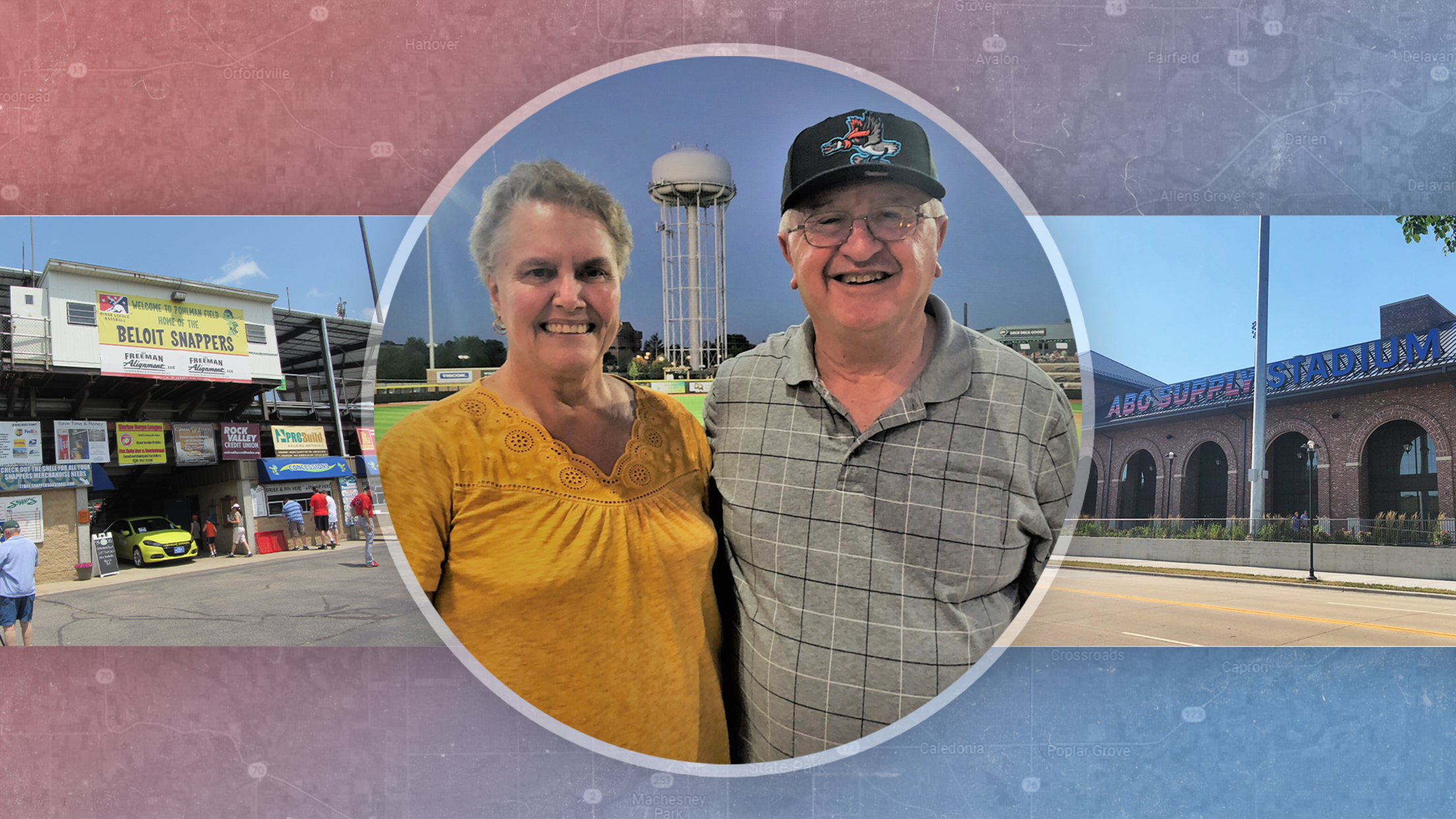 BELOIT, Wisconsin -- 2021 marked the end of the line for Pohlman Field, home of Beloit, Wisconsin's Midwest League team since 1982. During that farewell campaign, the High-A Miami affiliate, then known as the Snappers, had seven full-season ticket holders. Not 700, 70 or even 17. Just seven. Pat and
Prospect Q&A: Marlins outfielder Conine
Miami's No. 24 prospect looking for efficiency after powerful year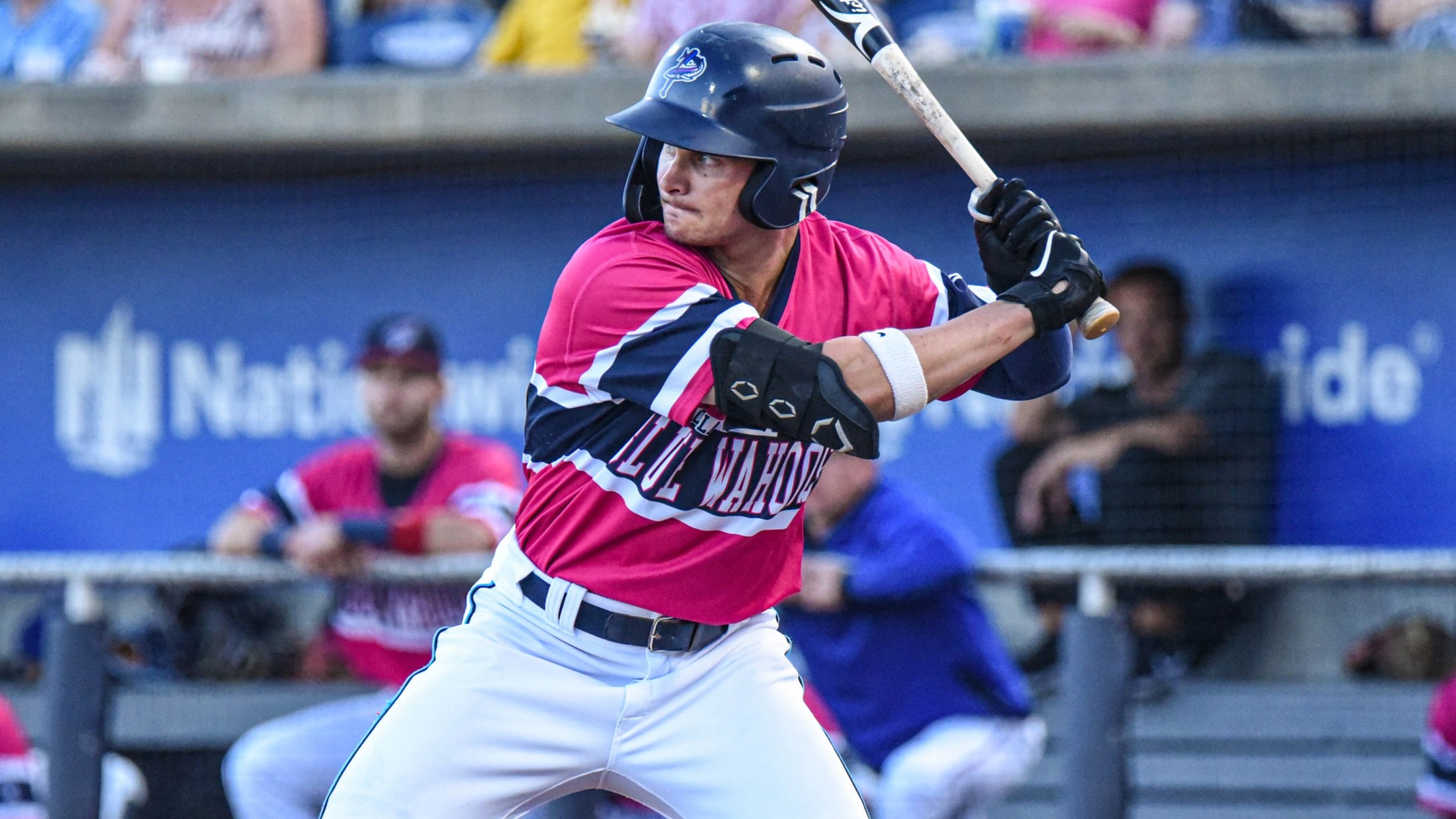 Even after establishing himself as one of the best power hitting prospects in the Minors, Griffin Conine put a lot of thought into what would make him a more complete hitter. Last year, Conine provided fans with an exciting race for the Minor League home run crown. His 36 long
Presenting top plays by position from the first half
DeLuzio, Abrams, Duzenack made the most of their spot on the field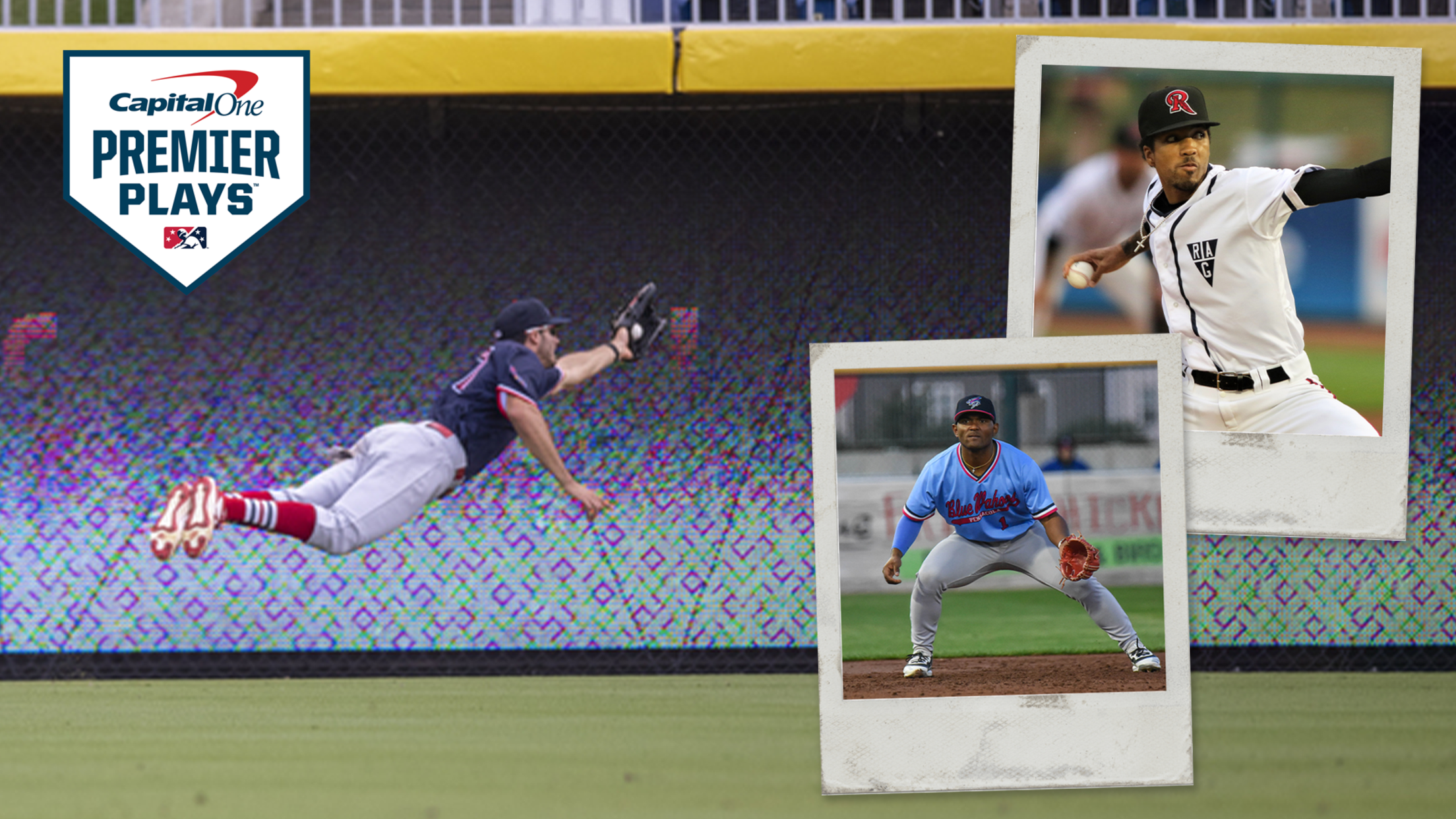 Throughout the first half of the Minor League season, fans were treated to some remarkable, jaw-dropping, eye-popping and show-stopping displays of defensive excellence. We've broken down the best of the best in our weekly Top 10 countdown, and brought fans into the conversation with our voting for Plays of the
Morissette's swing? He gets it from his mom
Marlins' No. 15 prospect drills three homers for Sky Carp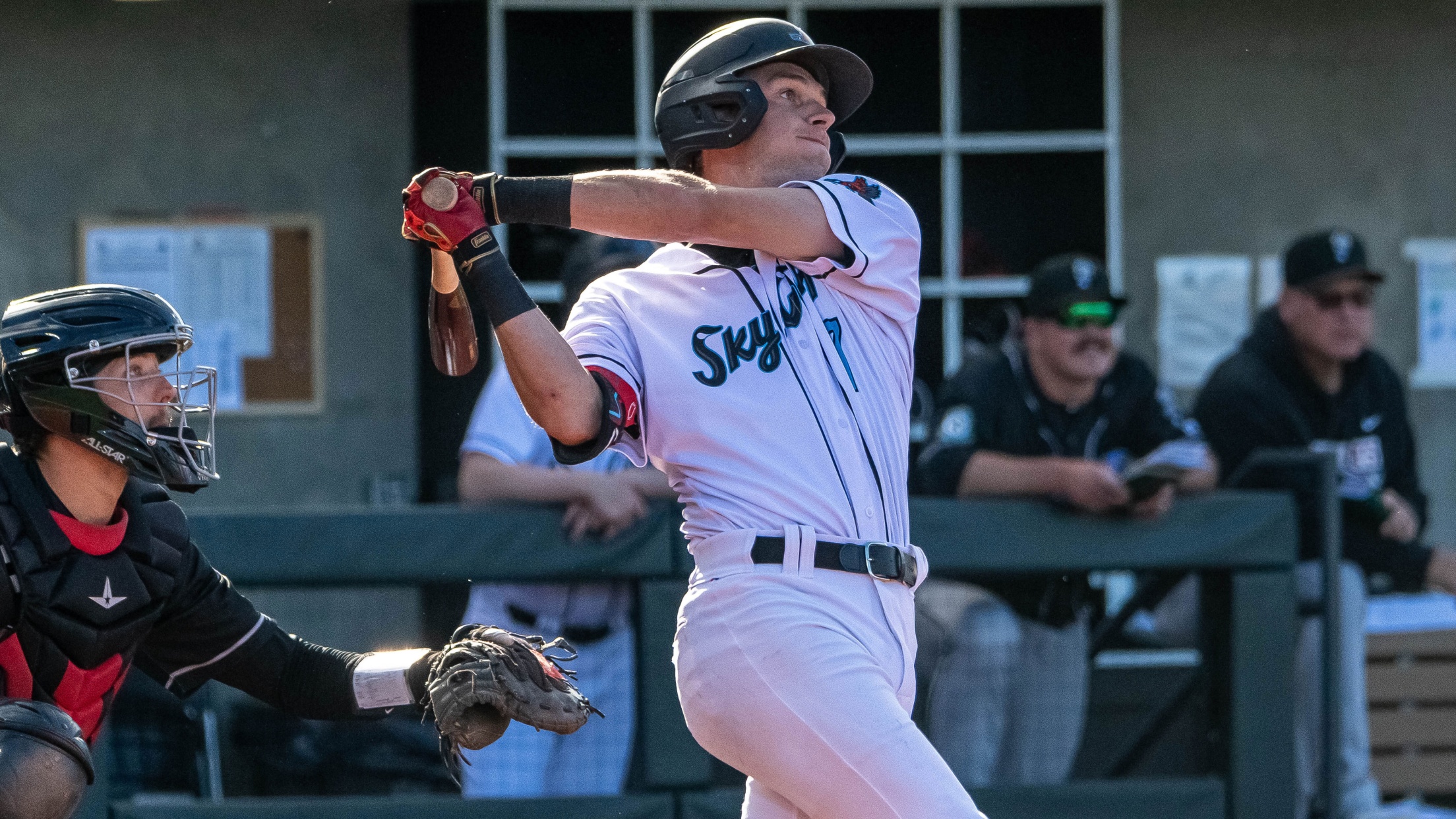 A mother's touch can make everything better. Many baseball players credit their fathers for their smooth swing, but Miami's No. 15 prospect Cody Morissette says that he inherited his skills from his mom. "My mom, she might have the best swing in the family," Morissette said. "I've seen videos of
Breakout candidate: Marlins lefty Fulton
Miami's No. 9 prospect flashed dominance in first pro season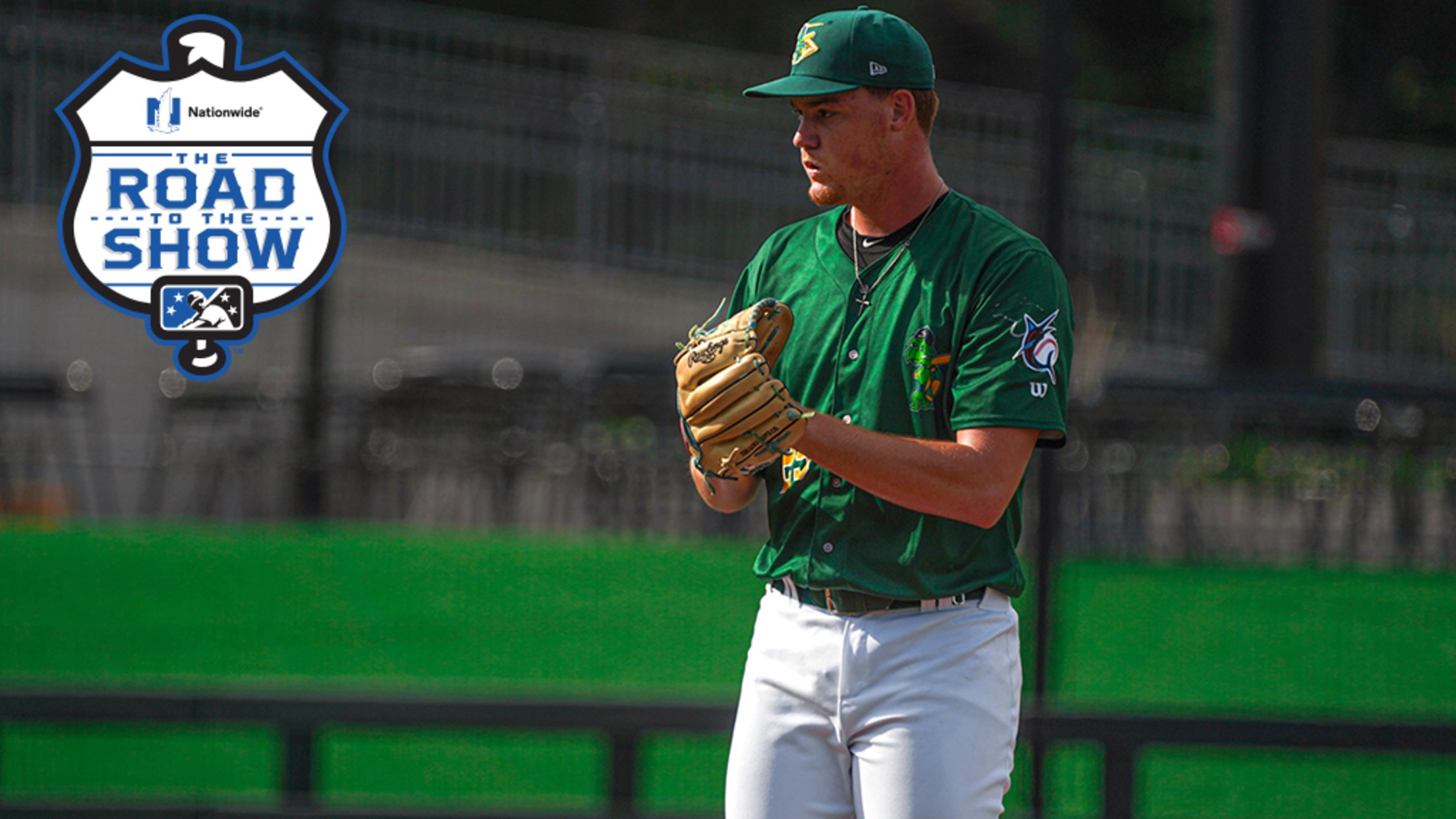 MiLB.com's Breakout Candidate series spotlights players who could garner some serious attention in 2022. Here's a look at Marlins' No. 9 prospect Dax Fulton. Dax Fulton could be an integral piece to a mostly homegrown stable of talented starting pitching prospects for Miami. The Marlins played it safe with their
Meyer, Eder make big splash for Marlins
Pitching duo dominated Double-A in first professional seasons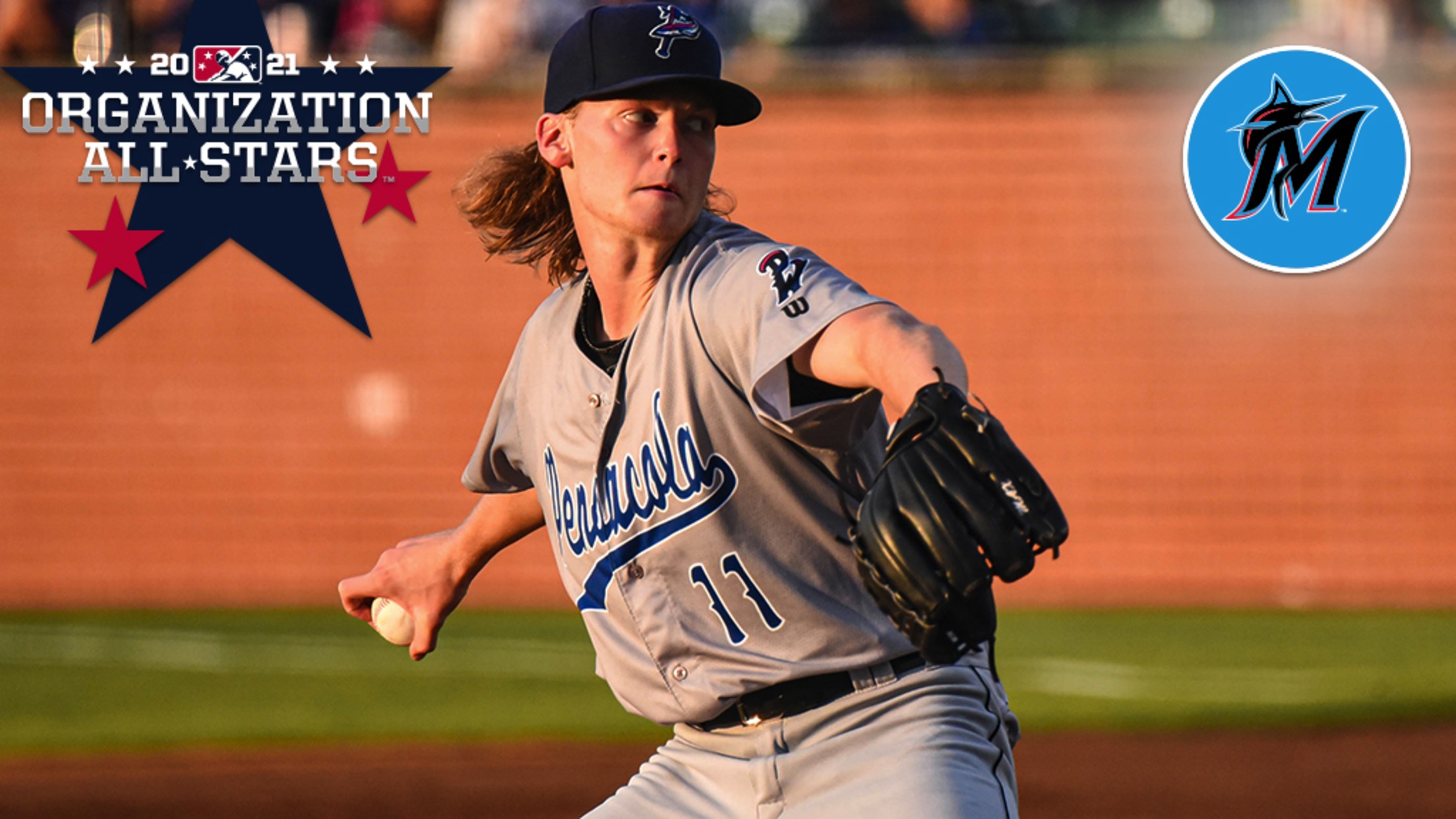 Each offseason, MiLB.com goes position by position across each system and honors the players -- regardless of age or prospect status -- who had the best seasons in their organization. Click here to locate your favorite club. The Marlins' cycle of building and trading away premier talent at the Major
Prospect season in review: Marlins' Meyer
No. 30 overall prospect reaches Triple-A in dominant first campaign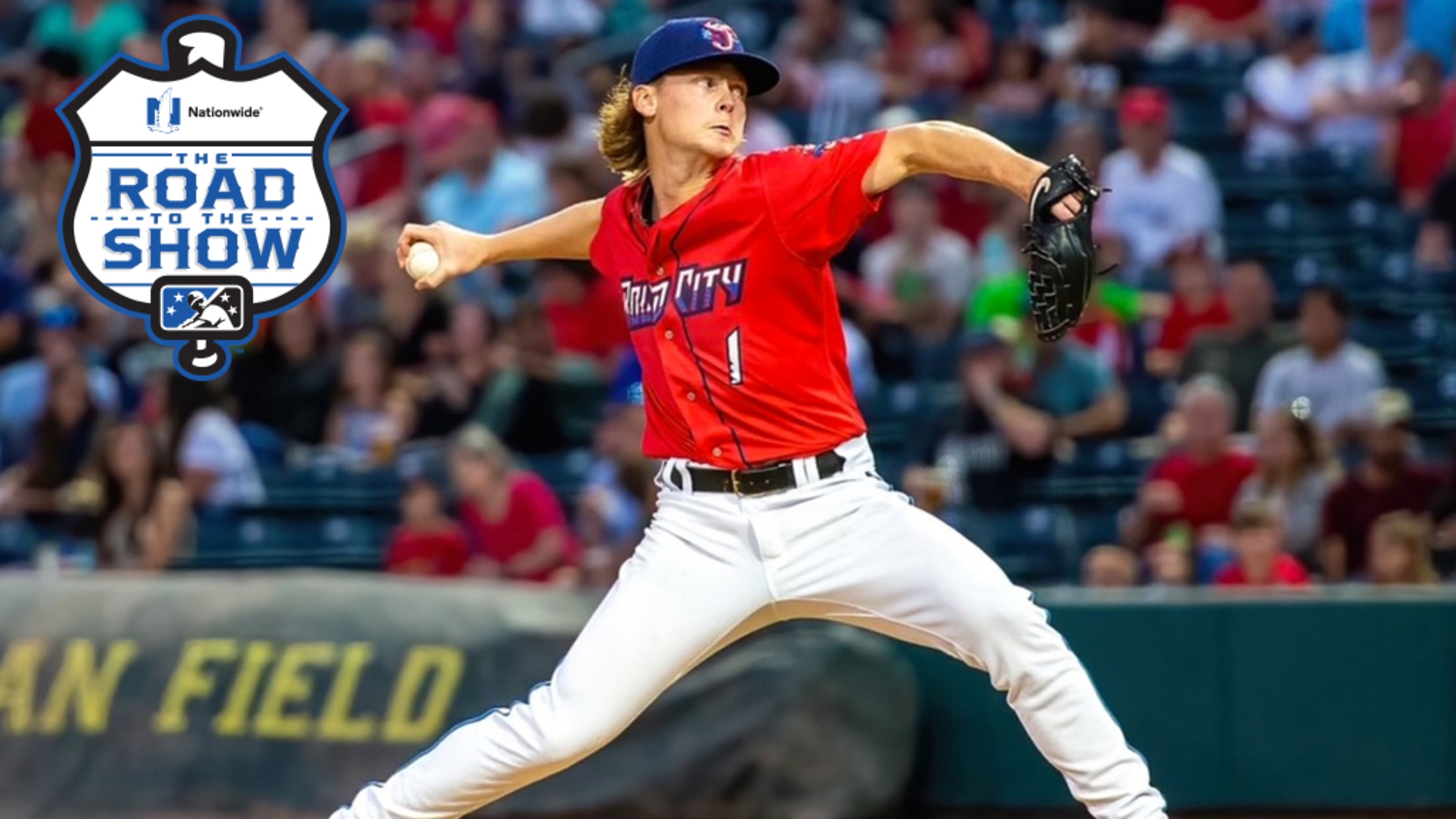 MiLB.com's Prospect Season in Review series spotlights players who shined brightest during the 2021 campaign. Here's a look at third-ranked Marlins prospect Max Meyer. For more player journeys on The Road to The Show, click here. There were few pitchers in the Minors that were as consistently dominant as Max
Conine stays step ahead of Melendez in power race
Pensacola outfielder hits his 30th; catcher homers in Omaha debut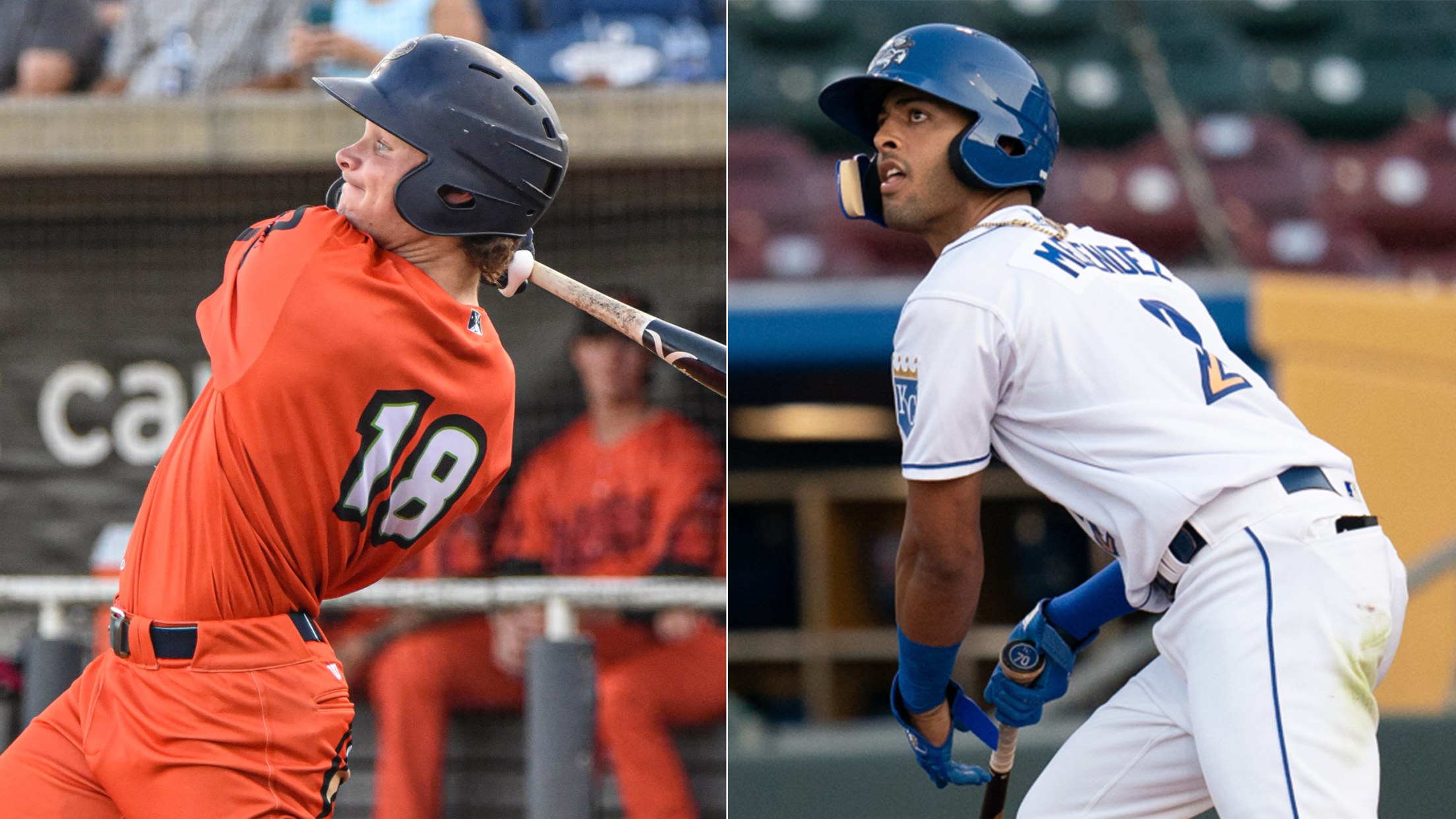 In a race that has traversed three levels with a number of lead changes, Griffin Conine and MJ Melendez continued to duel -- and flex -- for the top spot in the Minor Leagues' home run column this season.
The Show Before the Show: Episode 310
Drnec family honors brother with Beloit's Name the Night promo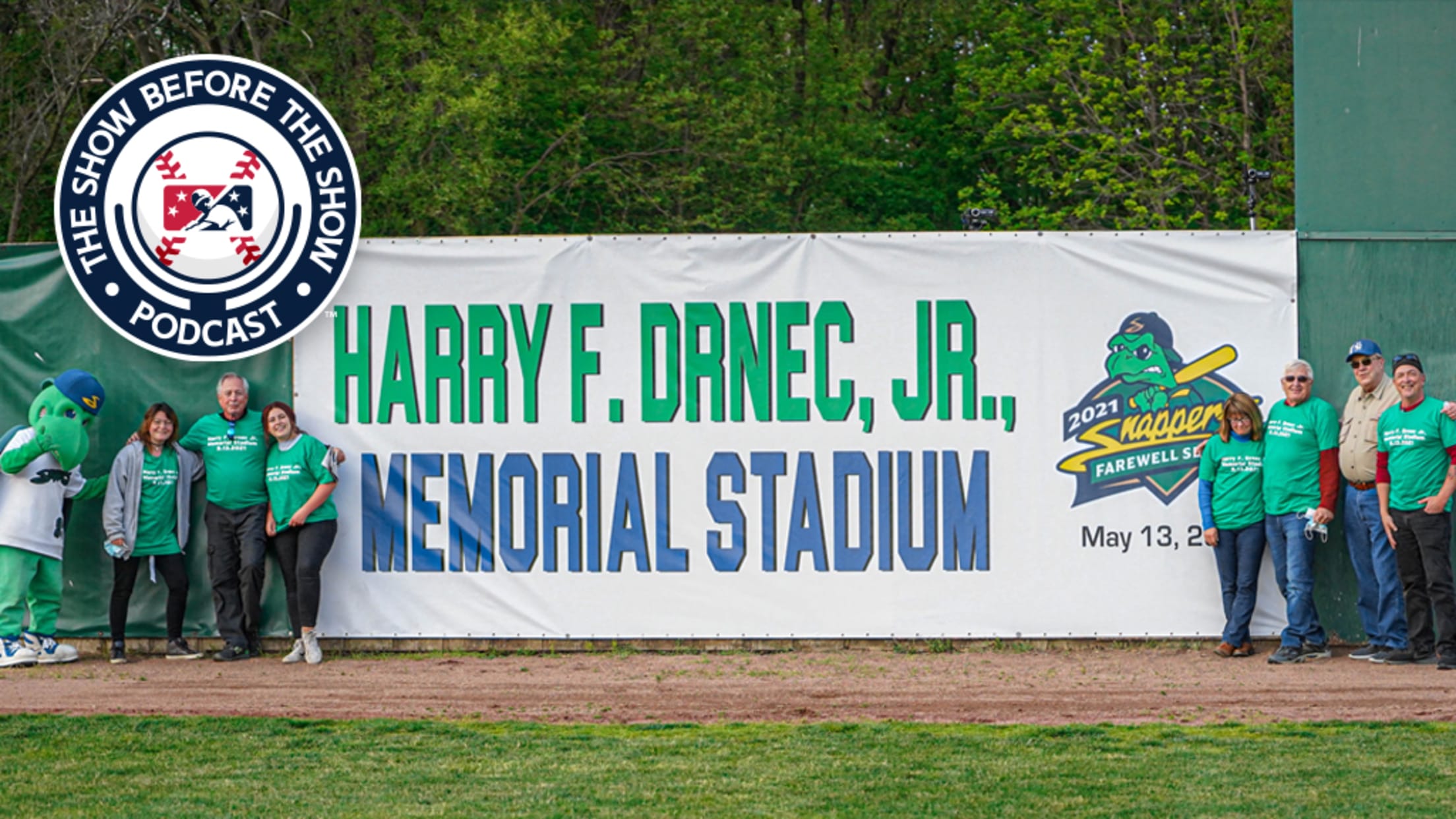 Check out the latest episode of The Show Before the Show, MiLB.com's official podcast. A segment rundown is listed below, in case you want to skip to a particular section. Like the podcast? Subscribe, rate and review "Minor League Baseball podcast" on iTunes. The podcast is also available via Spotify,
Scouting report: Marlins' Max Meyer
Right-hander brings blazing fastball and wipeout slider to Minors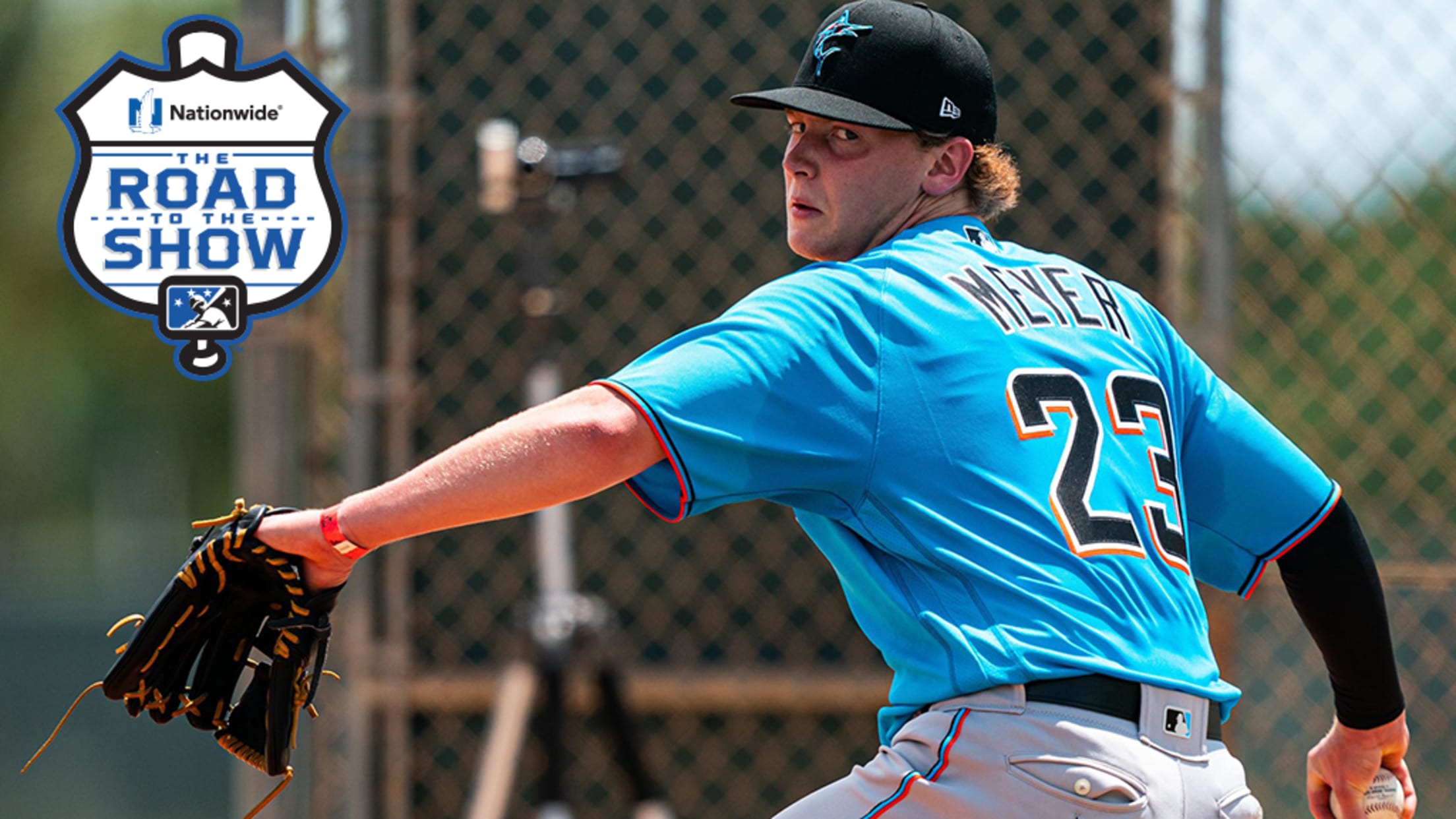 MiLB.com introduces a new series spotlighting players who are just starting their professional careers, focusing on what the experts are projecting for these young phenoms. Here's a look at third-ranked Marlins prospect Max Meyer. For more player journeys on The Road to The Show, click here.
The Road to The Show™: Jazz Chisholm
Marlins speedster looking to make lasting impact in the Majors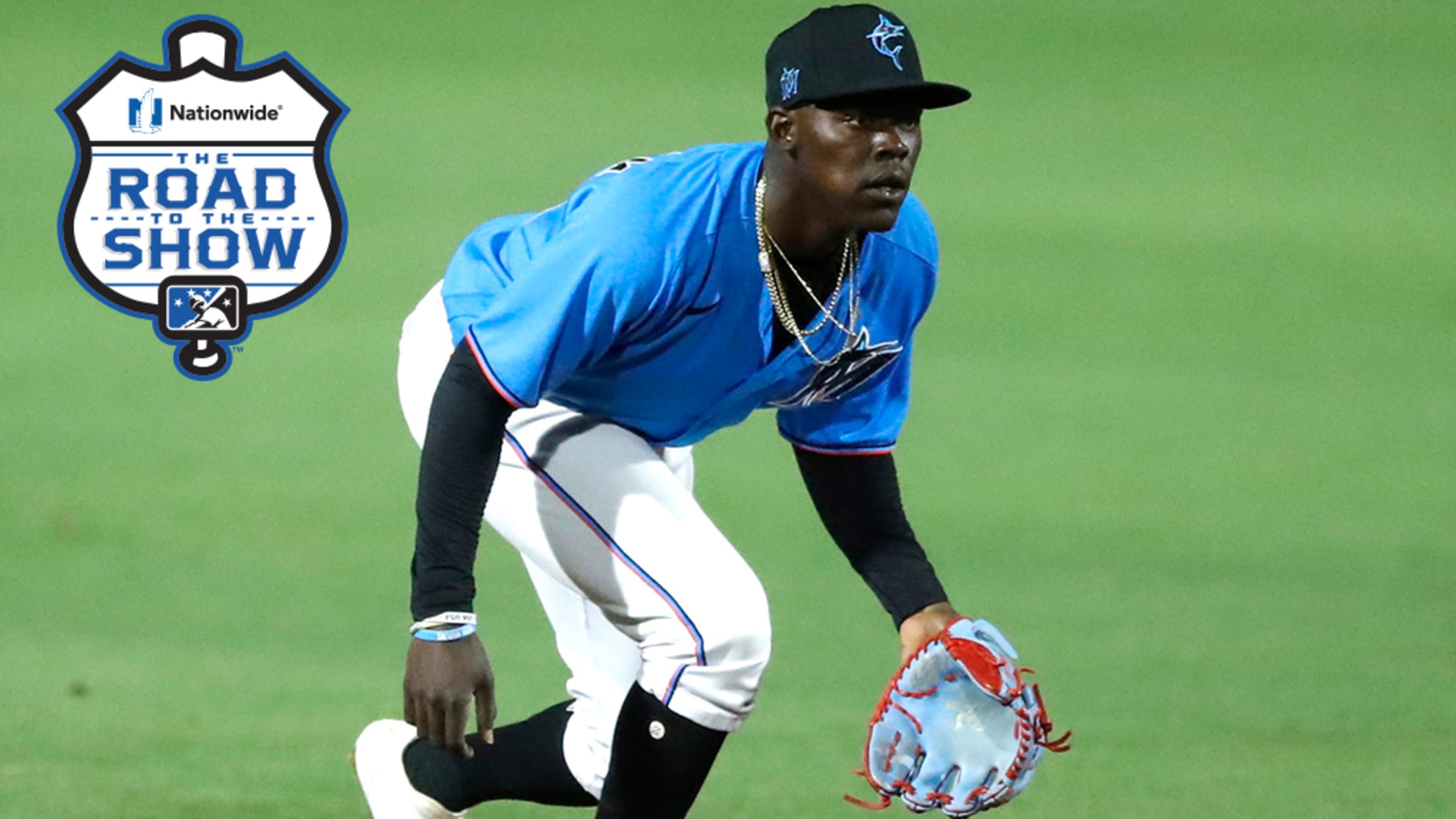 It's no longer a matter of if but when Jazz Chisholm will find permanent residence with Miami at the big league level. And judging by the performance of the fourth-ranked Marlins prospect at camp this spring, the answer might very well be now. Signed by the D-backs for $200,000 out
The Show Before the Show: Episode 300
Marlins' Meyer discusses first Spring Training, Minnesota roots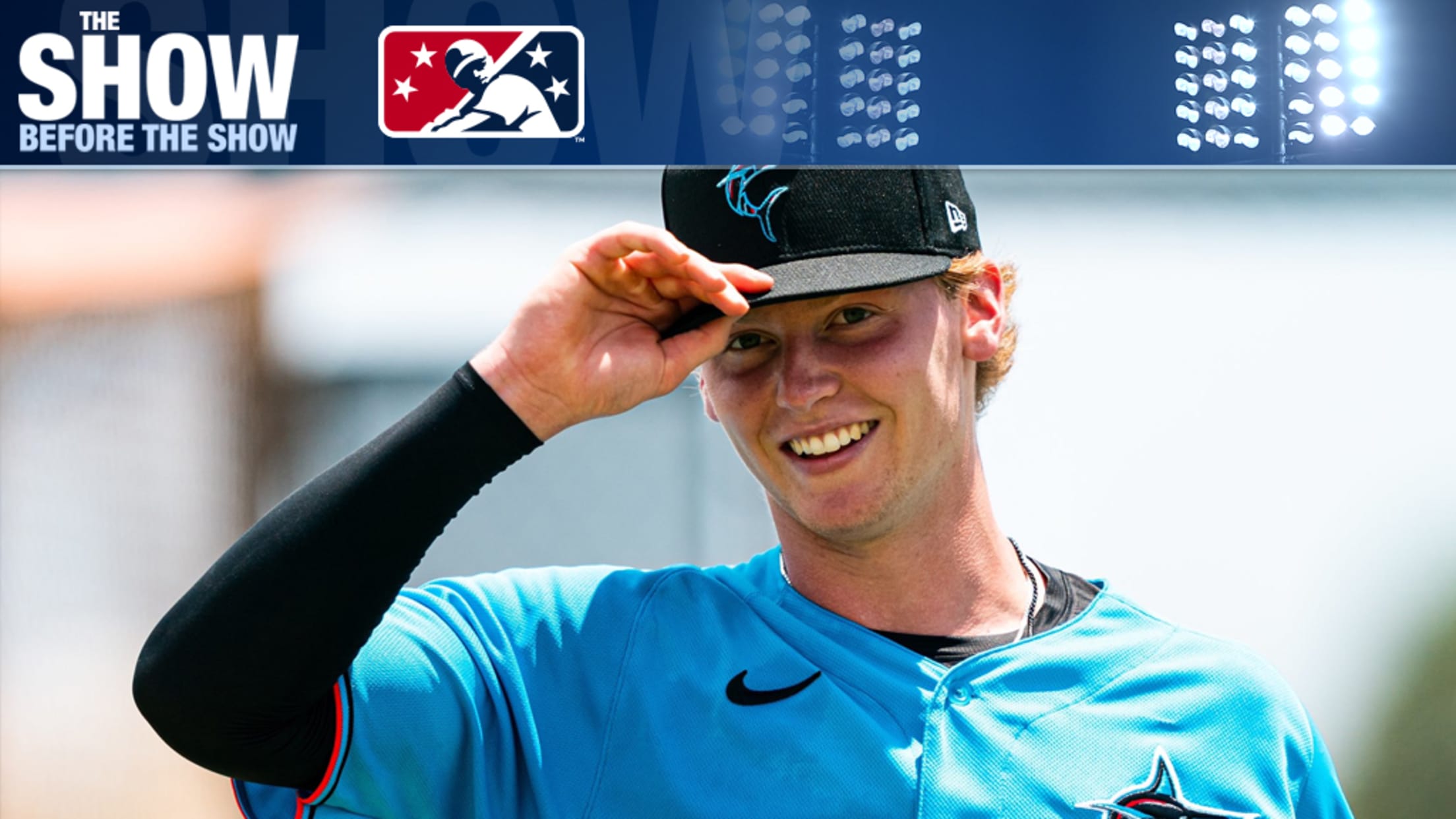 Check out the latest episode of The Show Before the Show, MiLB.com's official podcast. A segment rundown is listed below, in case you want to skip to a particular section. Like the podcast? Subscribe, rate and review "Minor League Baseball podcast" on iTunes. The podcast is also available via Spotify,
Toolshed: Spring Training camps to watch
Ten groups worth following as top prospects showcase talents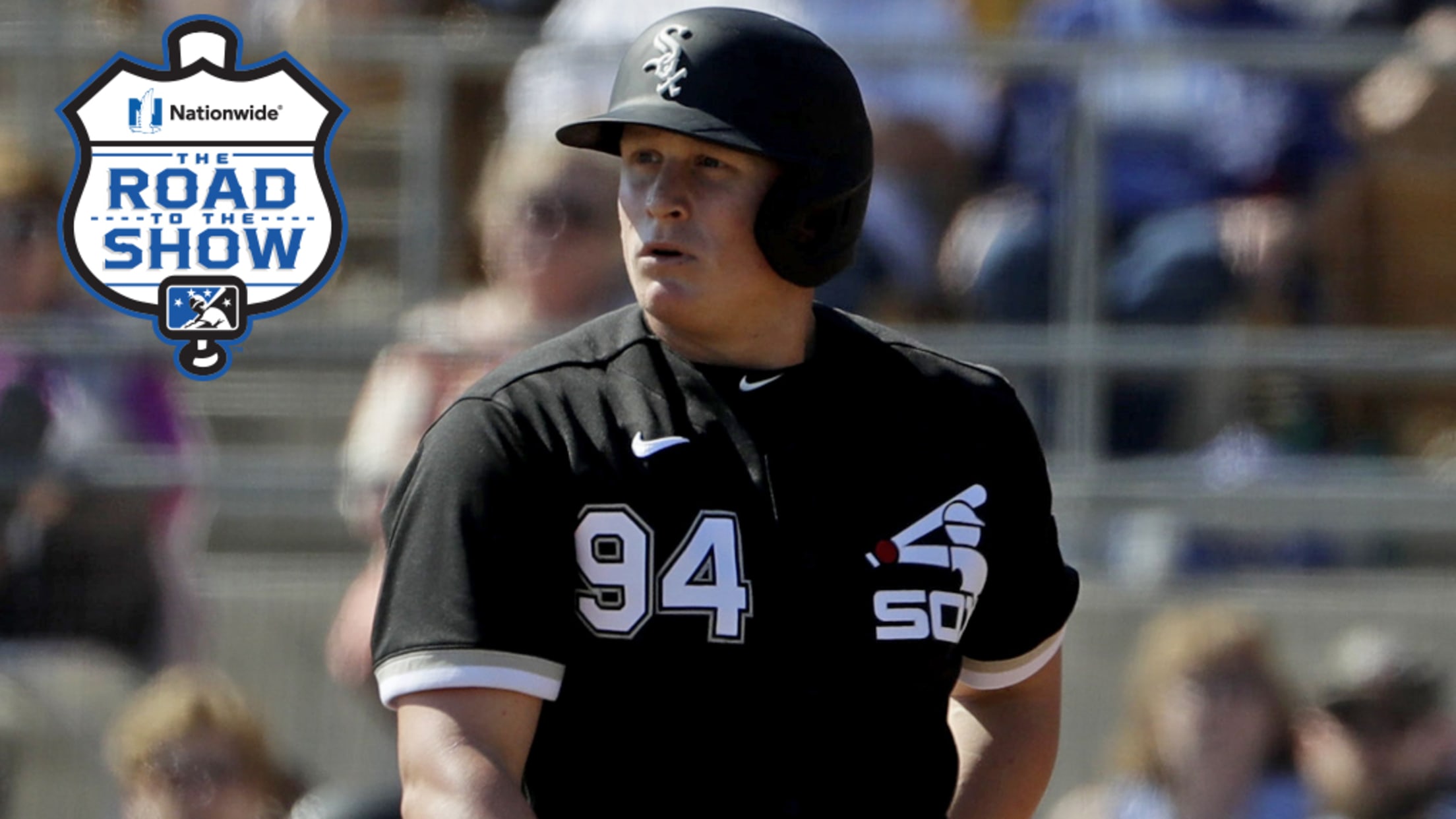 Pitchers and catchers have been in Arizona and Florida a while. Position players have officially joined them in earnest. Look around you. It's decidedly spring. To celebrate the official opening of Spring Training and return of full-squad workouts, Toolshed presents 10 camps across the Cactus and Grapefruit Leagues that prospect
Bleday, Meyer lead Marlins spring invites
Two Top-100 prospects headed to Jupiter as non-roster players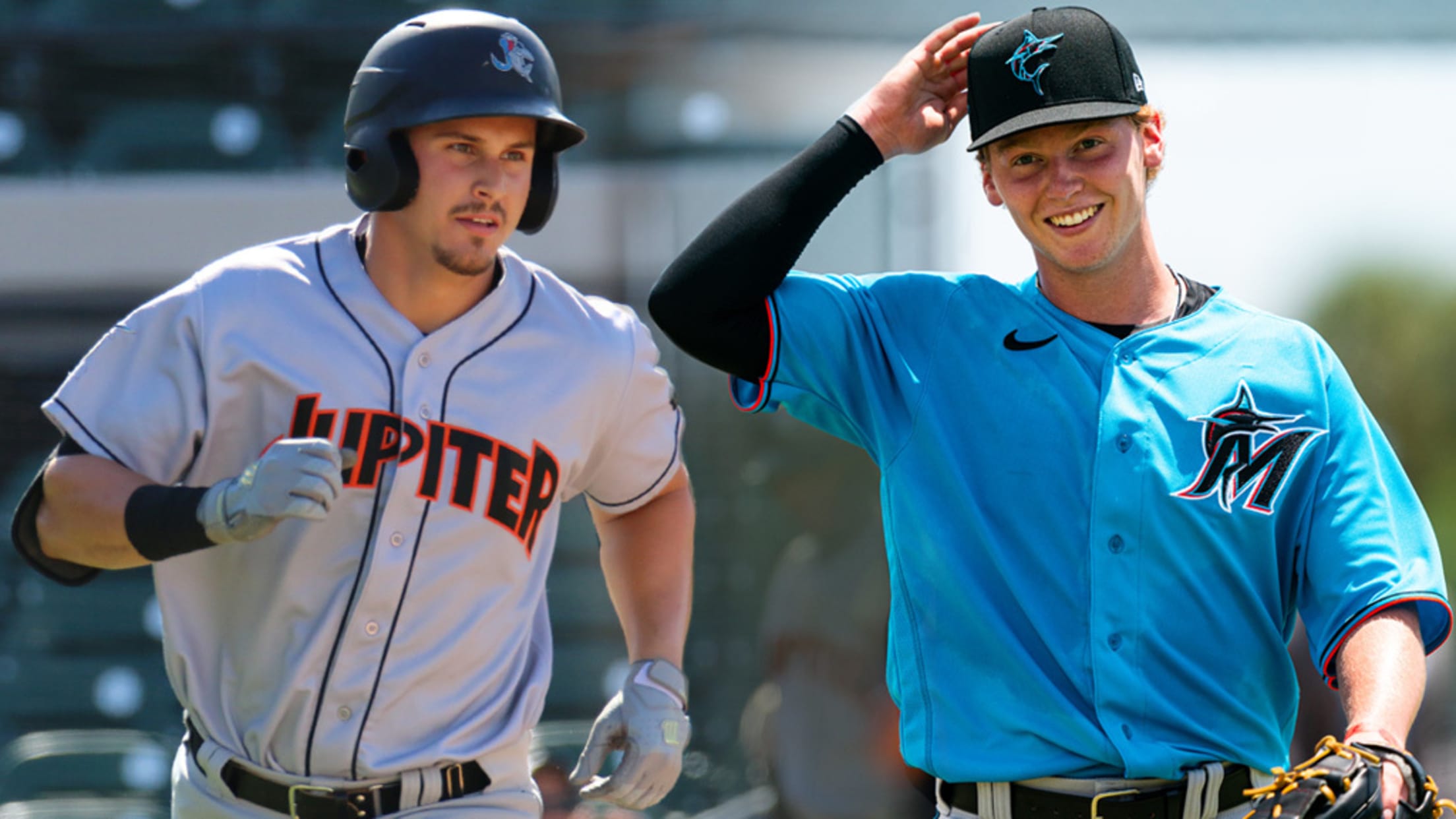 The Marlins saw the arrival of several top prospects in the Majors last year on the way to their first postseason appearance since 2003. In a few weeks, the club will get a closer look at the next wave headed toward southeast Florida. Miami invited No. 20 overall prospect JJ
2021 Prospect Projections: NL East rookies
How Steamer600 views Braves, Fish, Mets, Phils, Nats prospects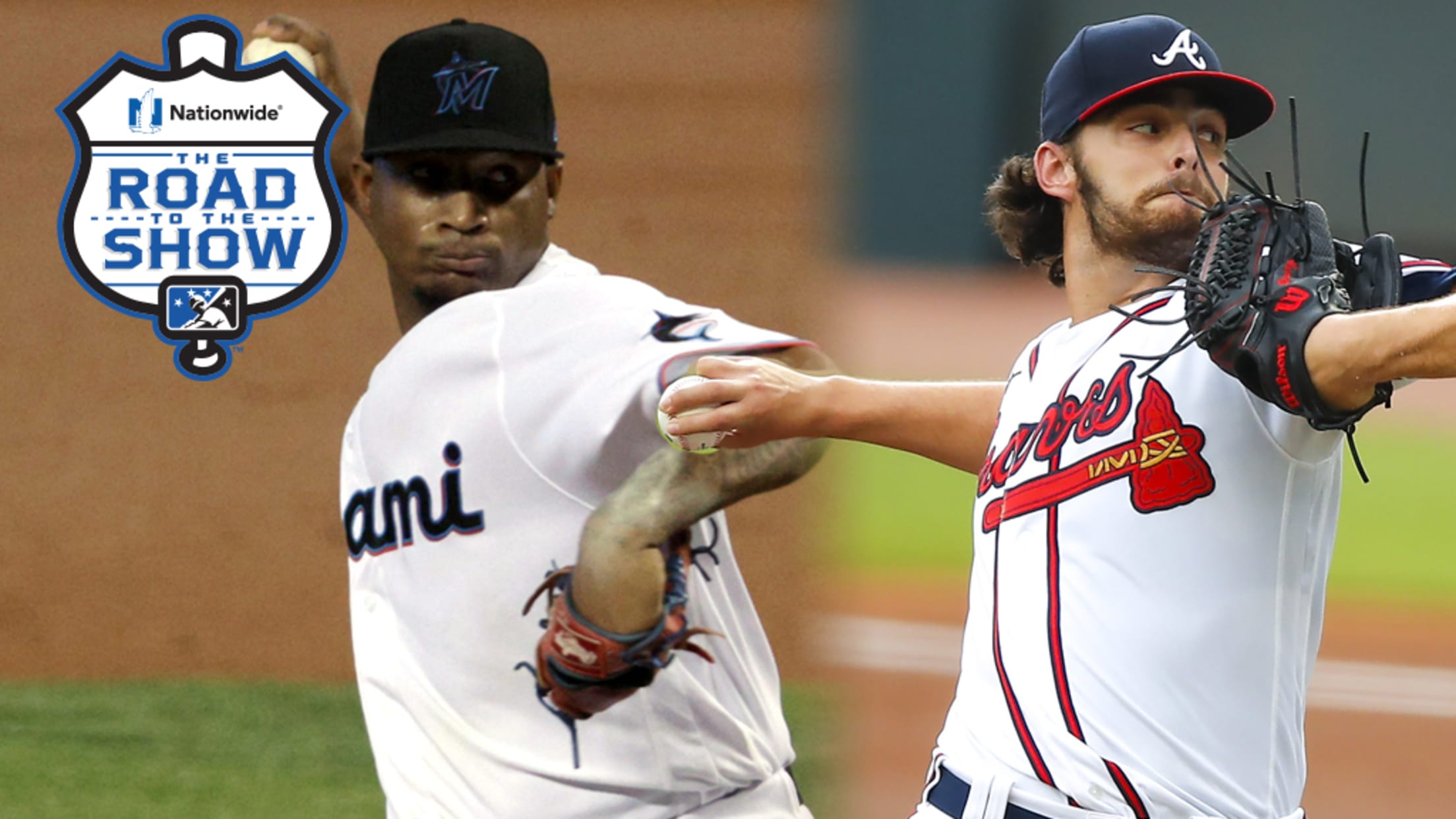 This is the second in a six-part Toolshed series that uses FanGraphs' Steamer600 projections to look at how prospects would fare over a full Major League season in 2021. The system bases its forecast on 600 plate appearances for position players, 450 plate appearances for catchers, 200 innings for starting
Toolshed: Dunand making most of LIDOM return
Marlins infielder off to strong start after missing camps in 2020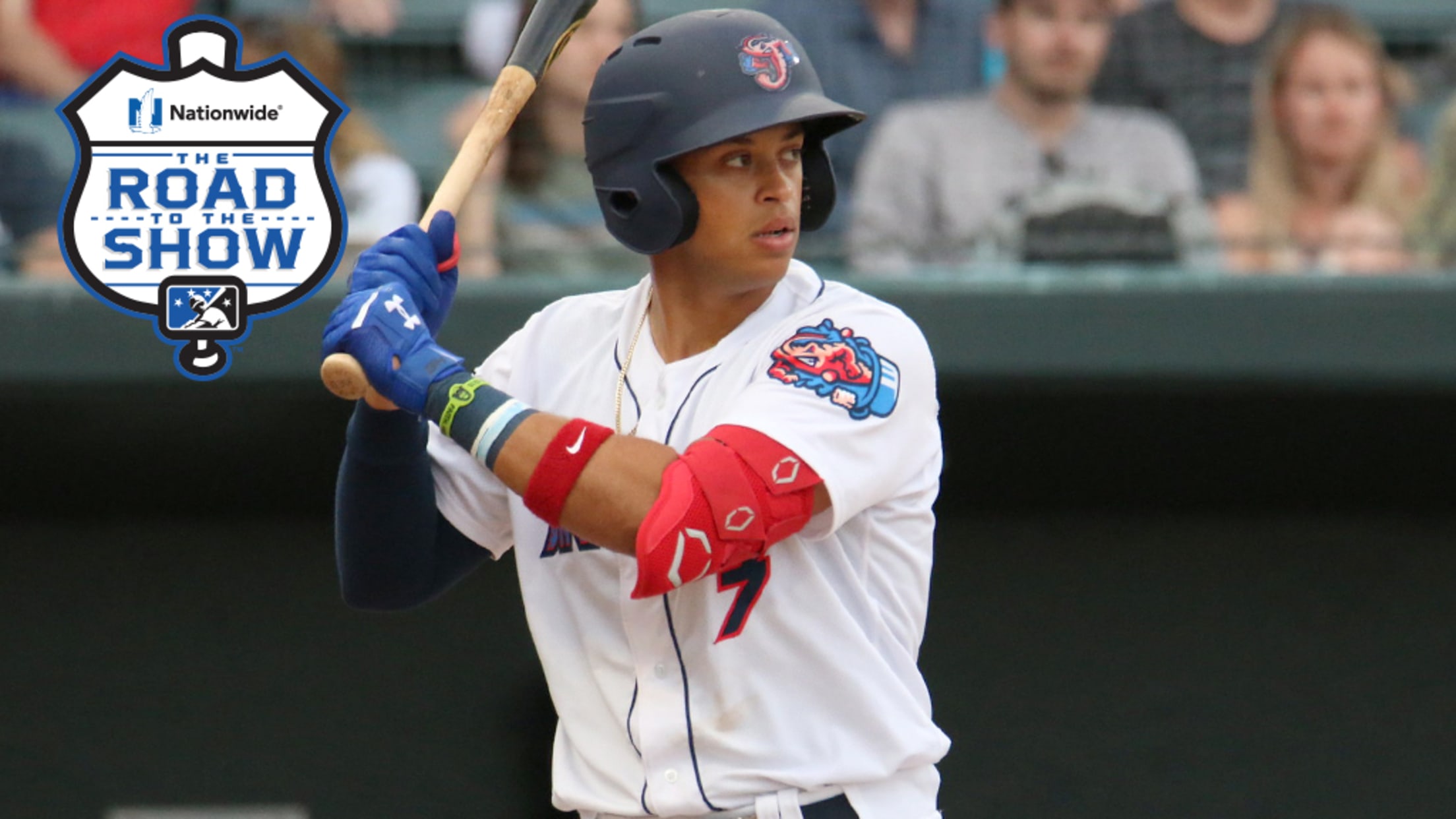 Joe Dunand played 11 games for Leones del Escogido in the Dominican Winter League (Liga de Beisbol Dominicano) last offseason. As of Thursday, he had once again played in exactly 11 games in LIDOM's 2020 iteration. In 2019, he went 4-for-26 (.154) with no homers. This time around, he leads
State of the System: Miami Marlins
Glut of top prospects propelled Miami to playoffs in 2020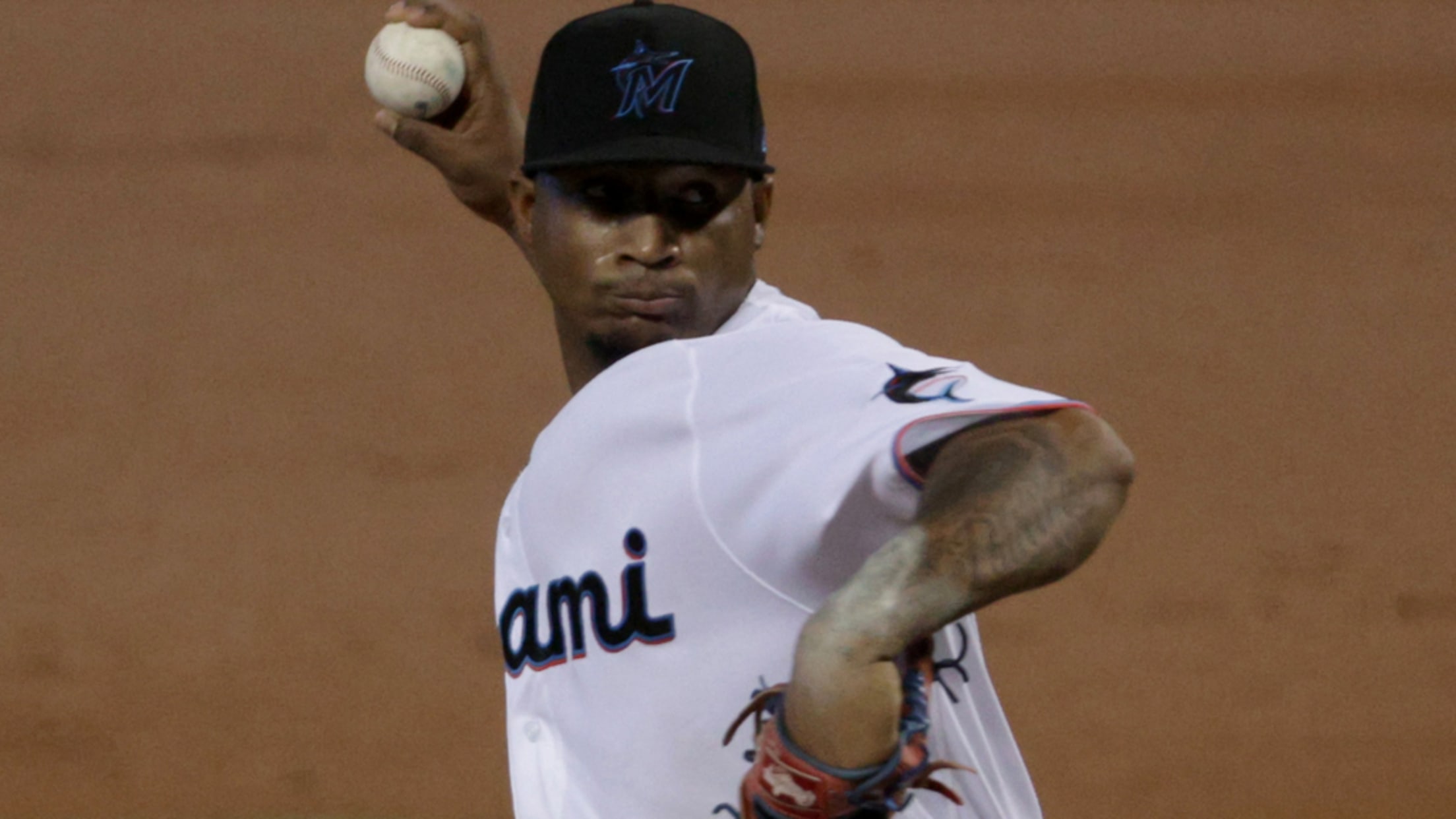 Starting in October and running through the end of the year, MiLB.com's State of the System series will evaluate the strengths and weaknesses of each Major League organization, highlights prospects who've made the biggest strides in 2020 and offers a peek at 2021. The Major League season was barely underway
Sixto helps Marlins advance to NLDS
No. 19 overall prospect pitches five shutout innings, fans six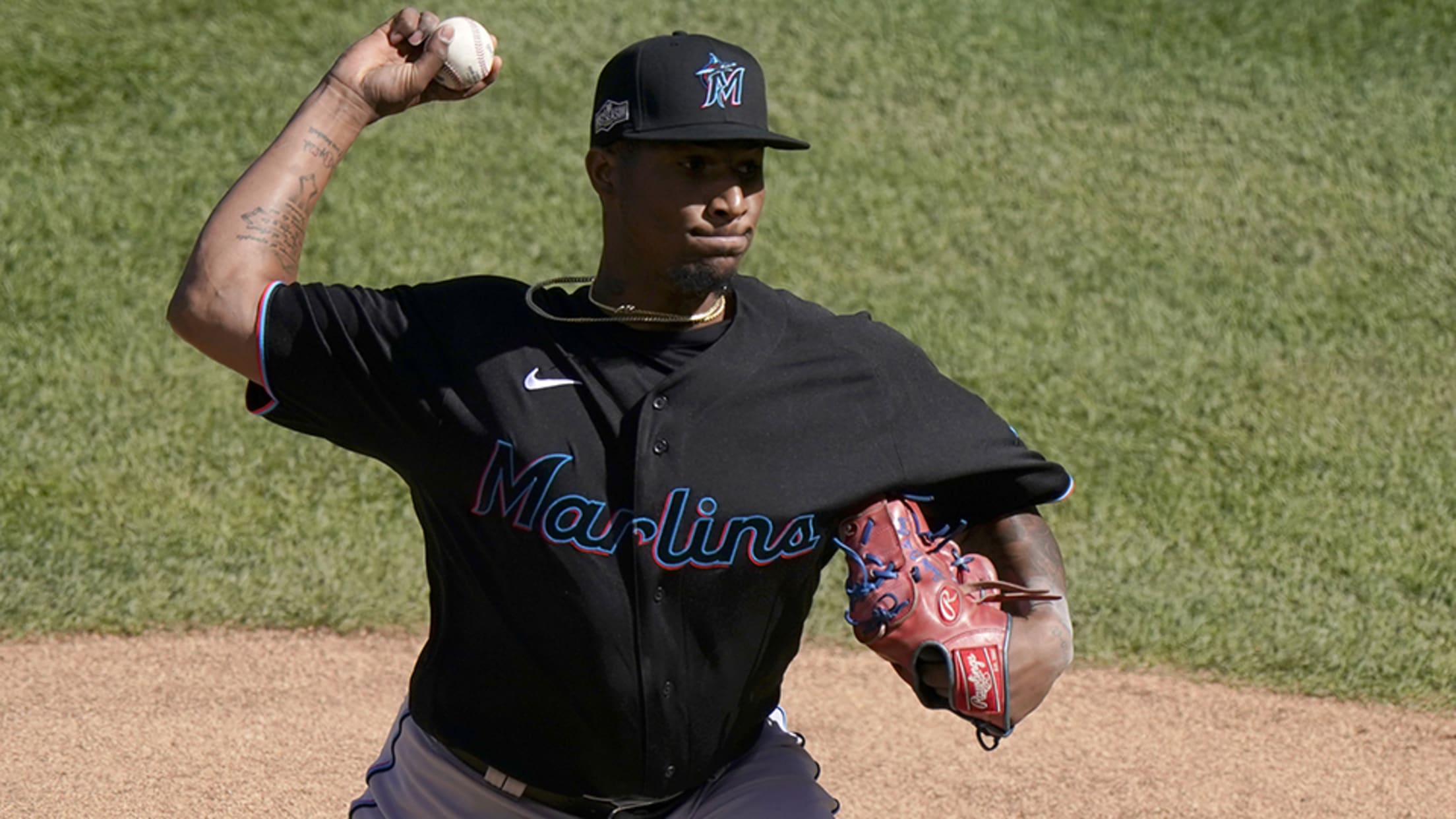 Sixto Sanchez was 5 years old the last time the Marlins won a playoff series. On Friday afternoon, he helped them advance to the National League Division Series. MLB Pipeline's No. 19 overall prospect struck out six over five innings in his big league postseason debut as the Marlins completed
Toolshed: 10 most fun callups of 2020 season
Revisiting quick risers, late bloomers who made way to Majors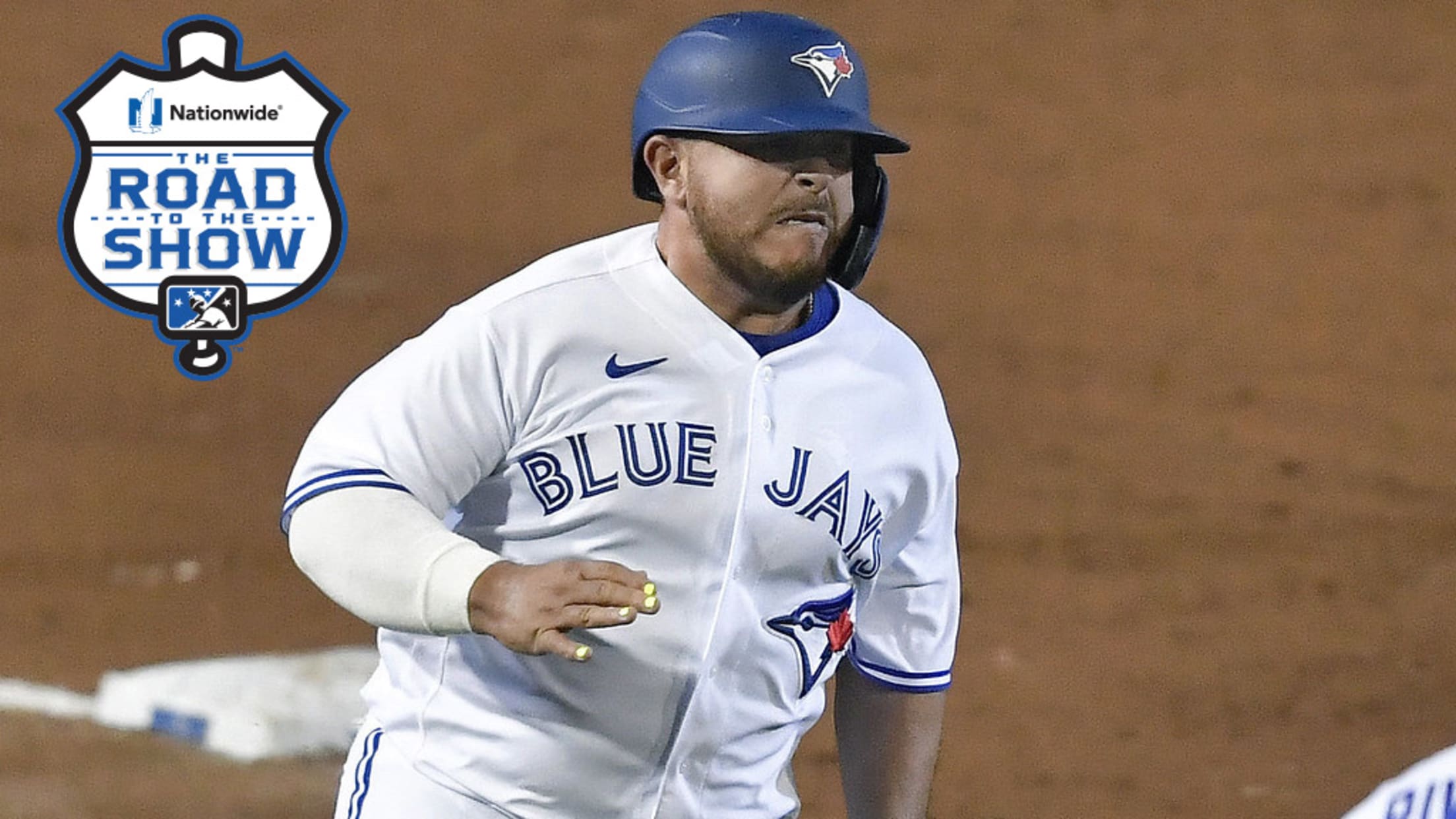 There were 210 Major League debuts (and perhaps still counting) during the 2020 season. This week, Toolshed looks back at the 10 most fun first callups of the 2020 season, listed in chronological order of debut date. To be clear, this isn't focused on how they did in their first
Jazz sets tone in final Marlins tune-up
No. 62 overall prospect homers, doubles, drives in three runs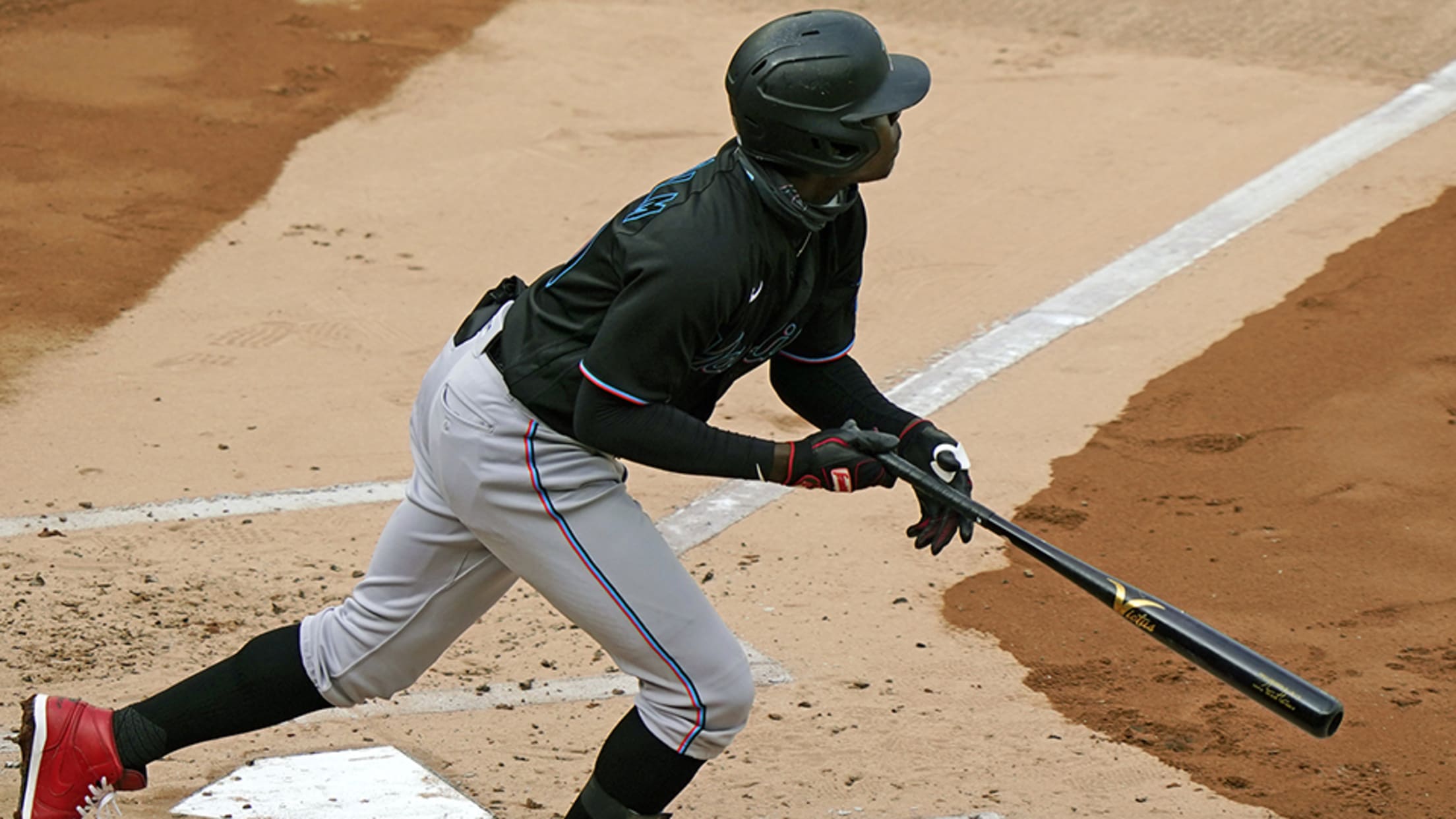 There was no playing second fiddle for Jazz Chisholm on Sunday. The fourth-ranked Marlins prospect was front and center as he put together his best performance in The Show with a homer, double, three RBIs and a pair of runs scored to lead his club to a 5-0 blanking of
Marlins calling on Chisholm for MLB debut
No. 70 overall prospect headed to Miami in time for playoff race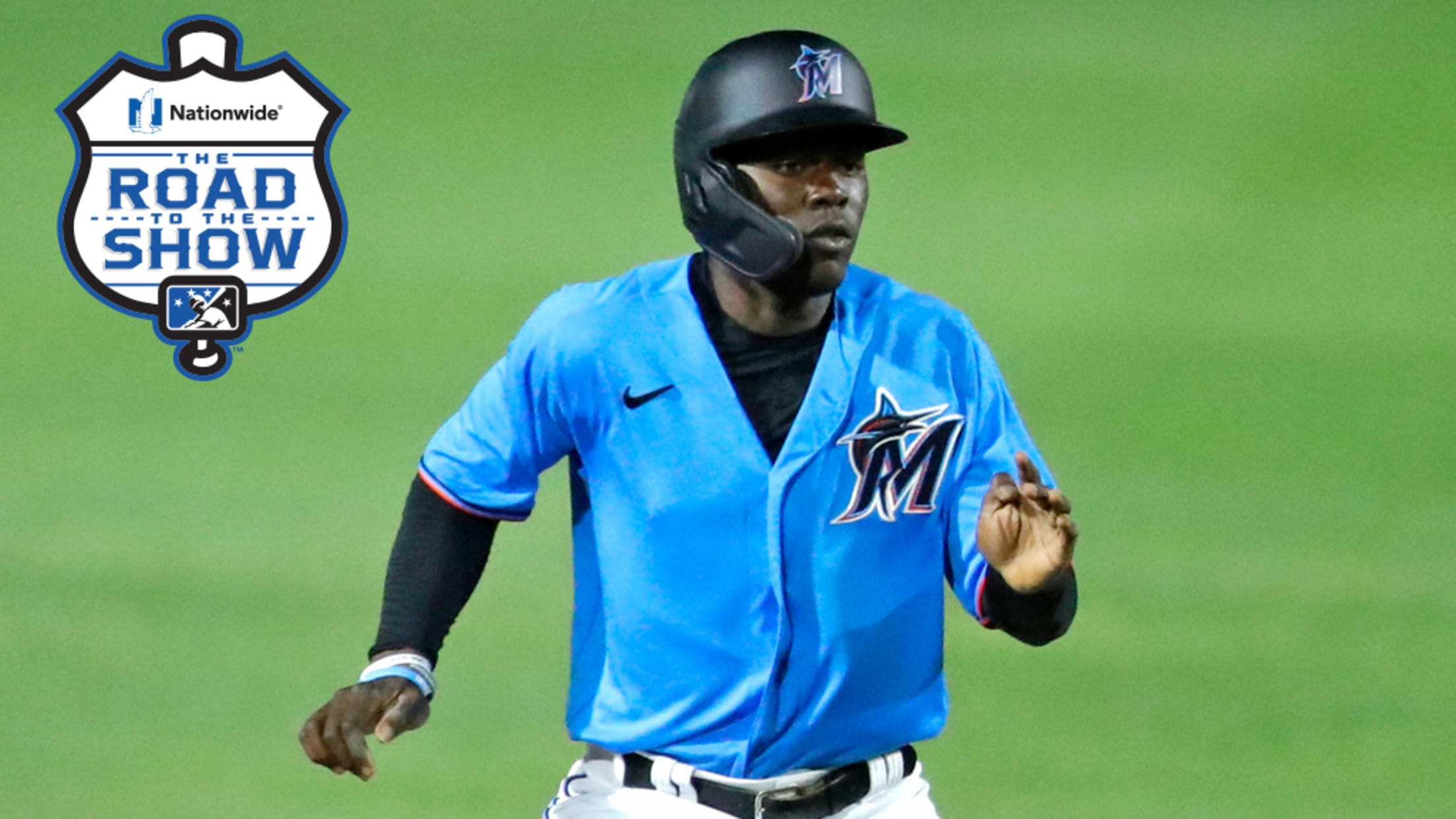 The Marlins made a splash by adding Starling Marte at the Trade Deadline on Monday. On Tuesday, they added another talent from the 2019 Trade Deadline. Miami is calling up No. 70 overall prospect Jazz Chisholm for his Major League debut, the club announced Tuesday. Jesús Sánchez was optioned to
Sixto dominant in second start for Marlins
No. 24 overall prospect strikes out 10 over seven shutout frames
The Marlins deployed Garrett Cooper as their designated hitter on Friday night, his first game action since he missed more than a month on the COVID-19 Injured List. But before his return, Cooper rehabbed with Miami's alternate squad in Jupiter, Florida. The first pitcher he faced during his comeback was
Rogers impresses in Marlins' debut
No. 9 prospect yields one hit over four scoreless innings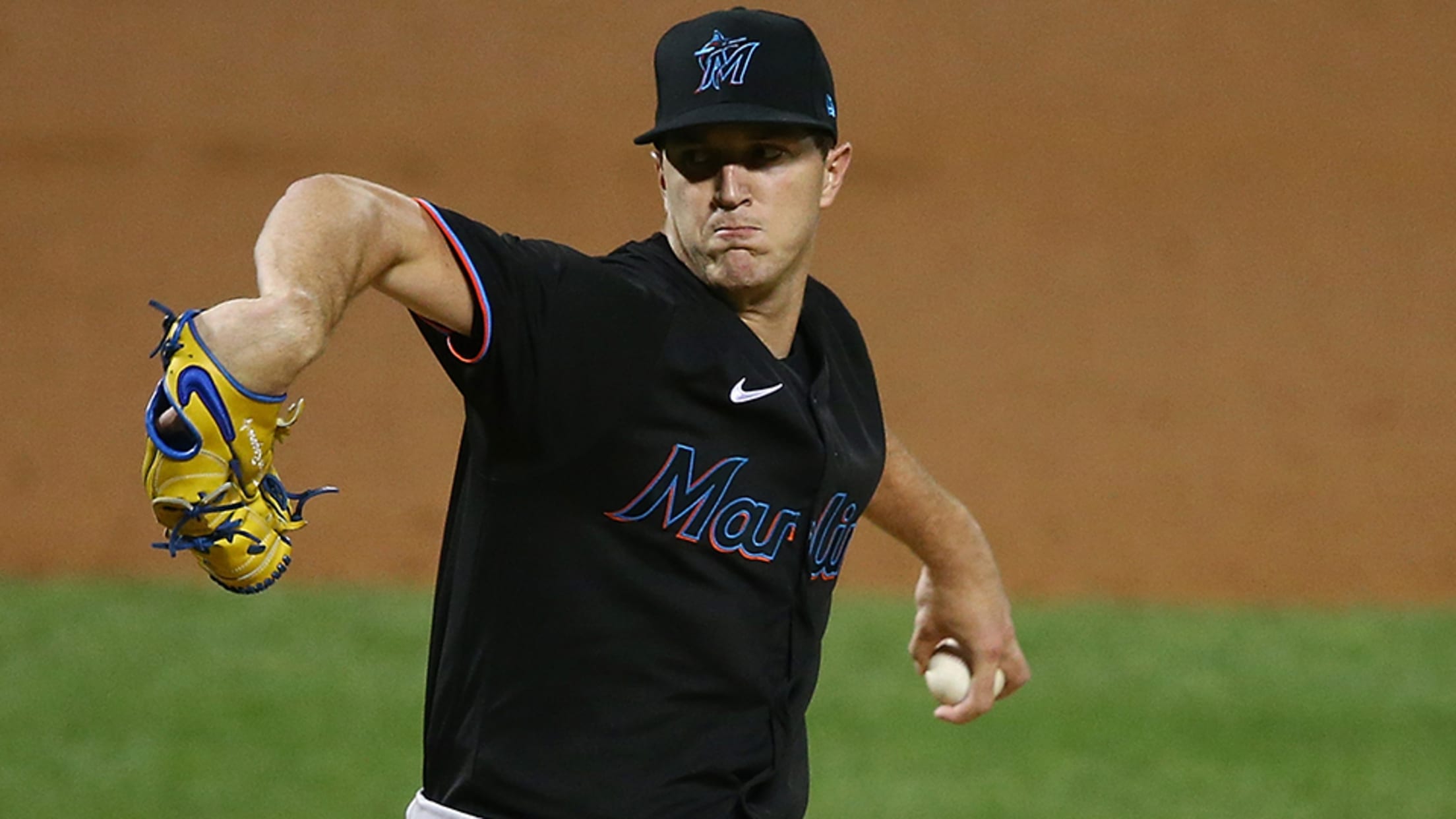 Trevor Rogers wasn't the first highly touted prospect promoted by Miami this season, but he made the most impressive first impression. Miami's ninth-ranked prospect allowed one hit and overcame five walks over four scoreless innings as the Marlins blanked the Mets, 3-0, to complete a doubleheader sweep Tuesday night at
Marlins promoting Sixto, Jesús Sánchez for debuts
Miami calling up Top-100 prospects to bolster second-place Fish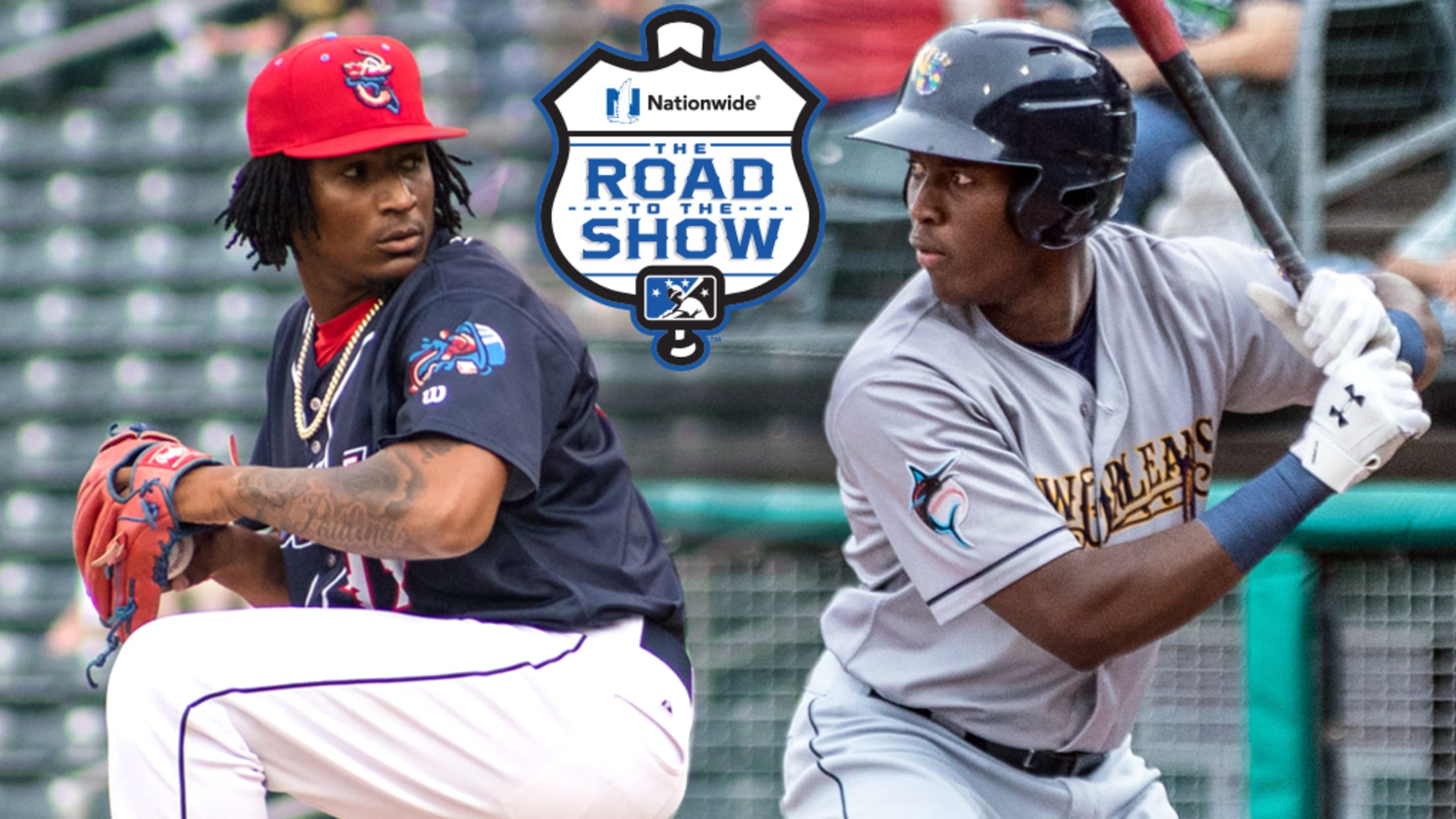 The Marlins have made 80 transactions since their season began on July 24. Perhaps none of them were as highly anticipated as the 81st. Miami will reportedly call up both No. 24 overall prospect Sixto Sánchez and No. 88 overall prospect Jesús Sánchez for their Major League debuts. Sixto Sánchez,
Toolshed: Who will make the next big leap?
Candidates that could climb from Class A Advanced straight to MLB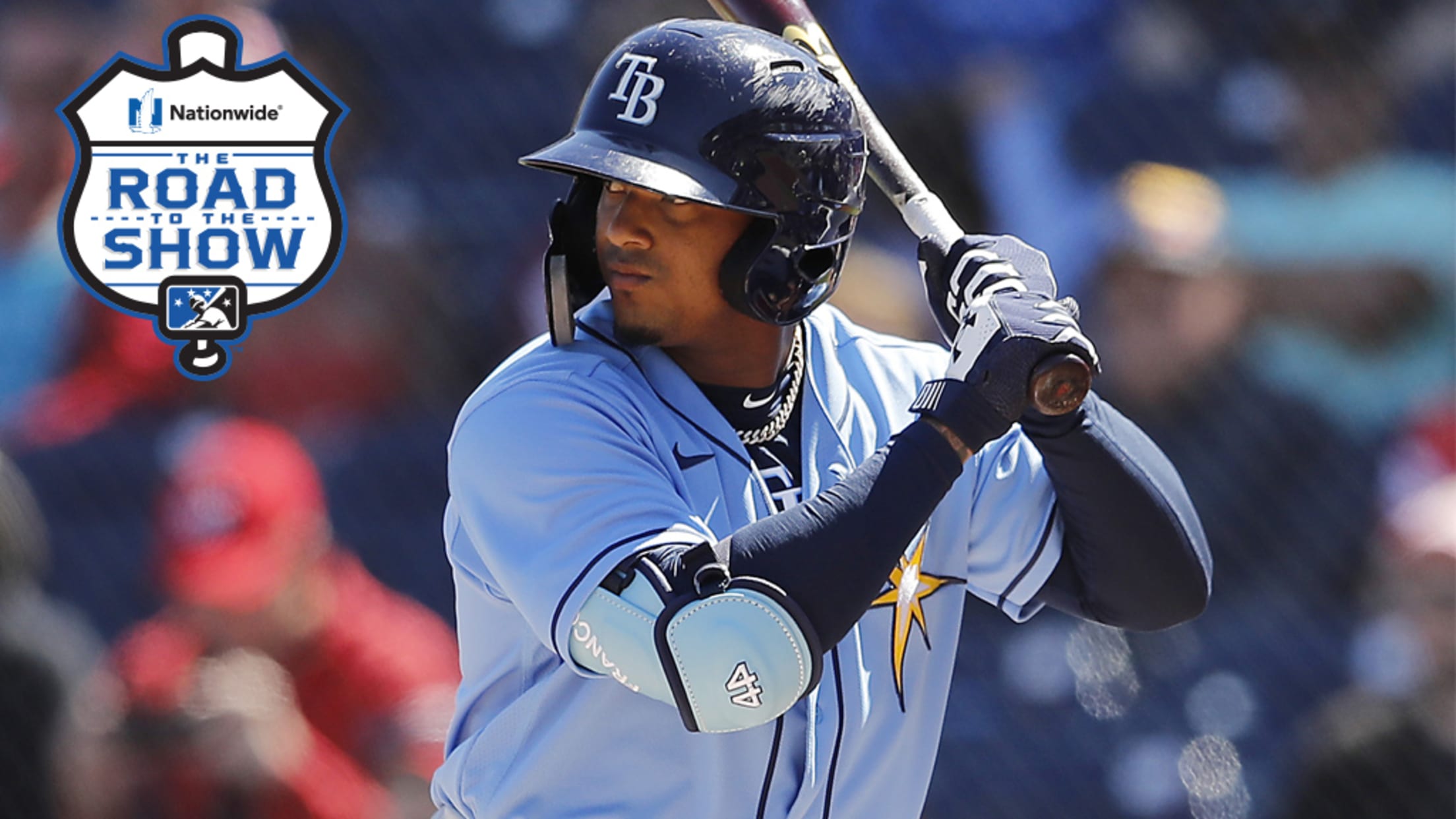 Seth Romero recently became the latest example of a mini-trend taking place during the 2020 Major League season, yet there was still an element of awe involved. The Nationals purchased the contract of their No. 11 prospect/2017 first-rounder Thursday, and he made his MLB debut the same day. But it