Prospect Primer: National League West
Carroll ready to stake his claim on ROY honors in the desert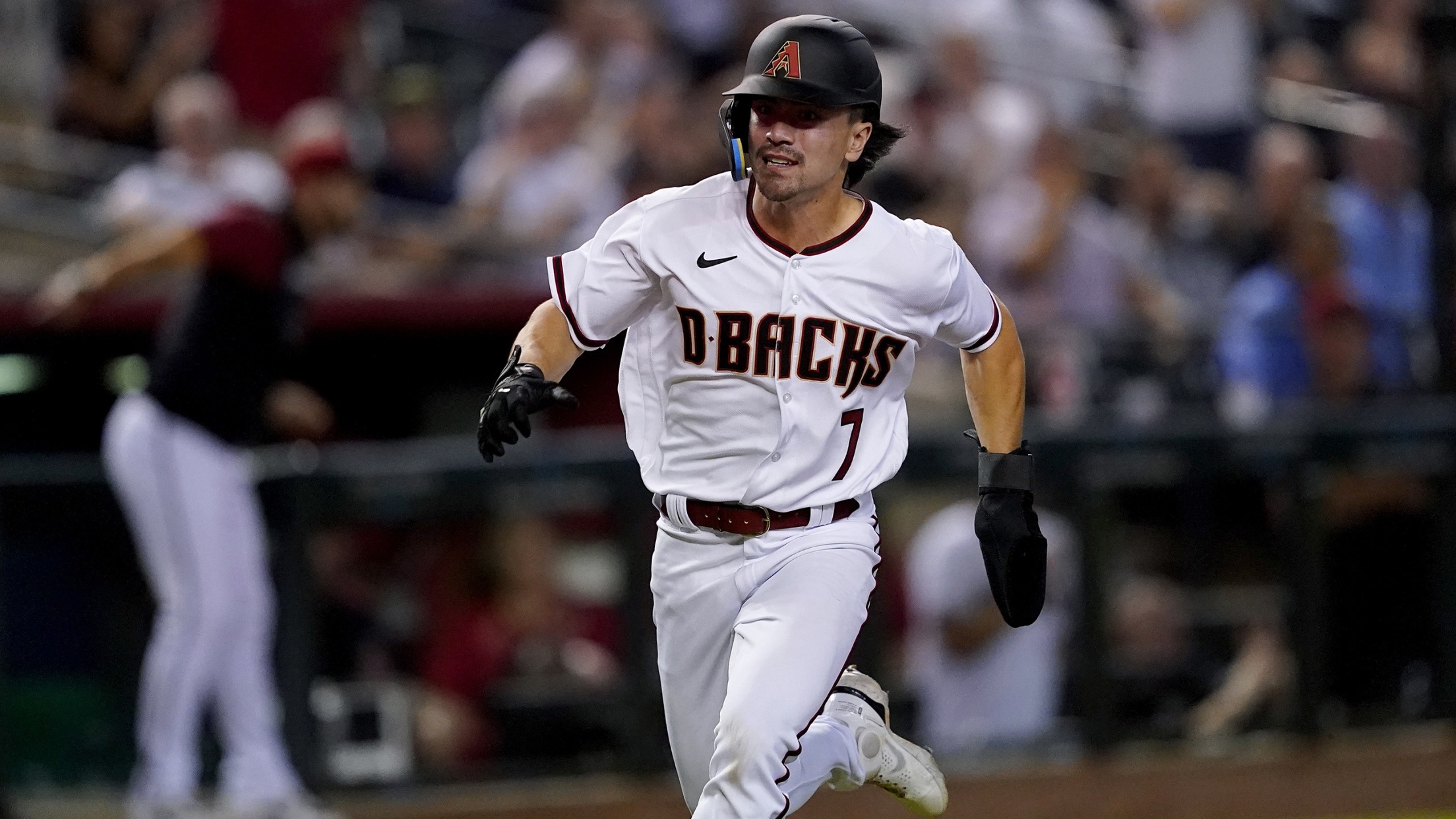 Some prospects are on the verge of stardom, others are entering a crucial phase of their development and others are getting their first tastes of full-season ball. As the 2023 season approaches, MiLB.com goes through each MLB division to take a look at the most intriguing prospects.
Here's the best of the Royals' Minor League parks
A Royal trip around the Minors awaits in the Kansas City system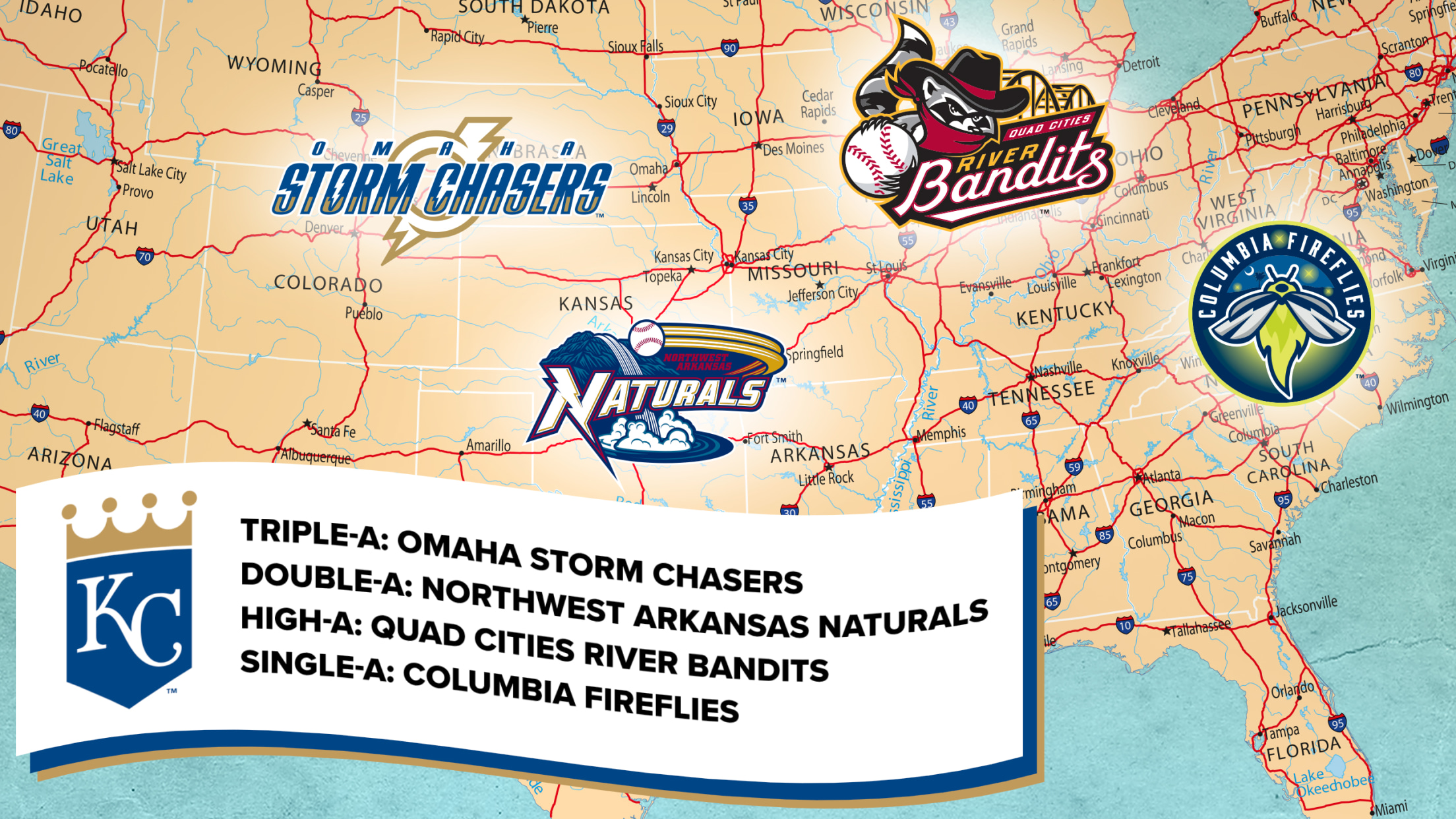 The Minor League Ballpark Guides series brings all the most fun features of Minors ballparks across America (and one in Canada!) onto your desktop, tablet or mobile device, whether you're interested in taking a virtual tour from where you sit or planning a trip to catch some games. Here, we
Atlanta's Dean savoring time in Winter League
Braves outfield prospect making most of his experience in Mexico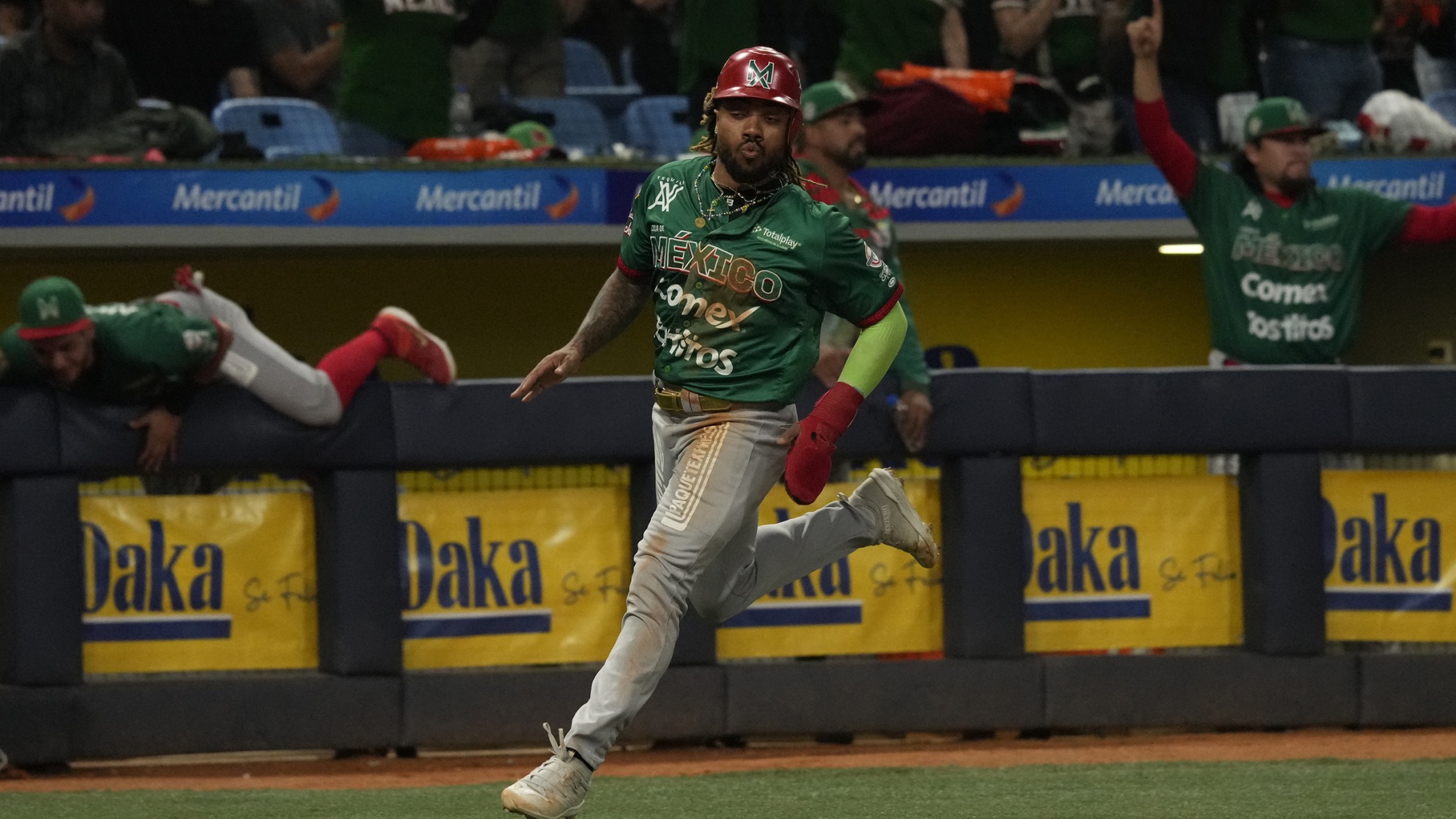 The foundation to become a boy of summer is often created in the dead of winter. For Justin Dean, it's all part of the path to the Major Leagues. Having reached the precipice of The Show last season, the Braves' outfield prospect understands baseball doesn't end when the shadows grow
Harrison, McCray lead march toward Bay Area
Giants' youthful All-Stars possess balanced mix of pitching, offense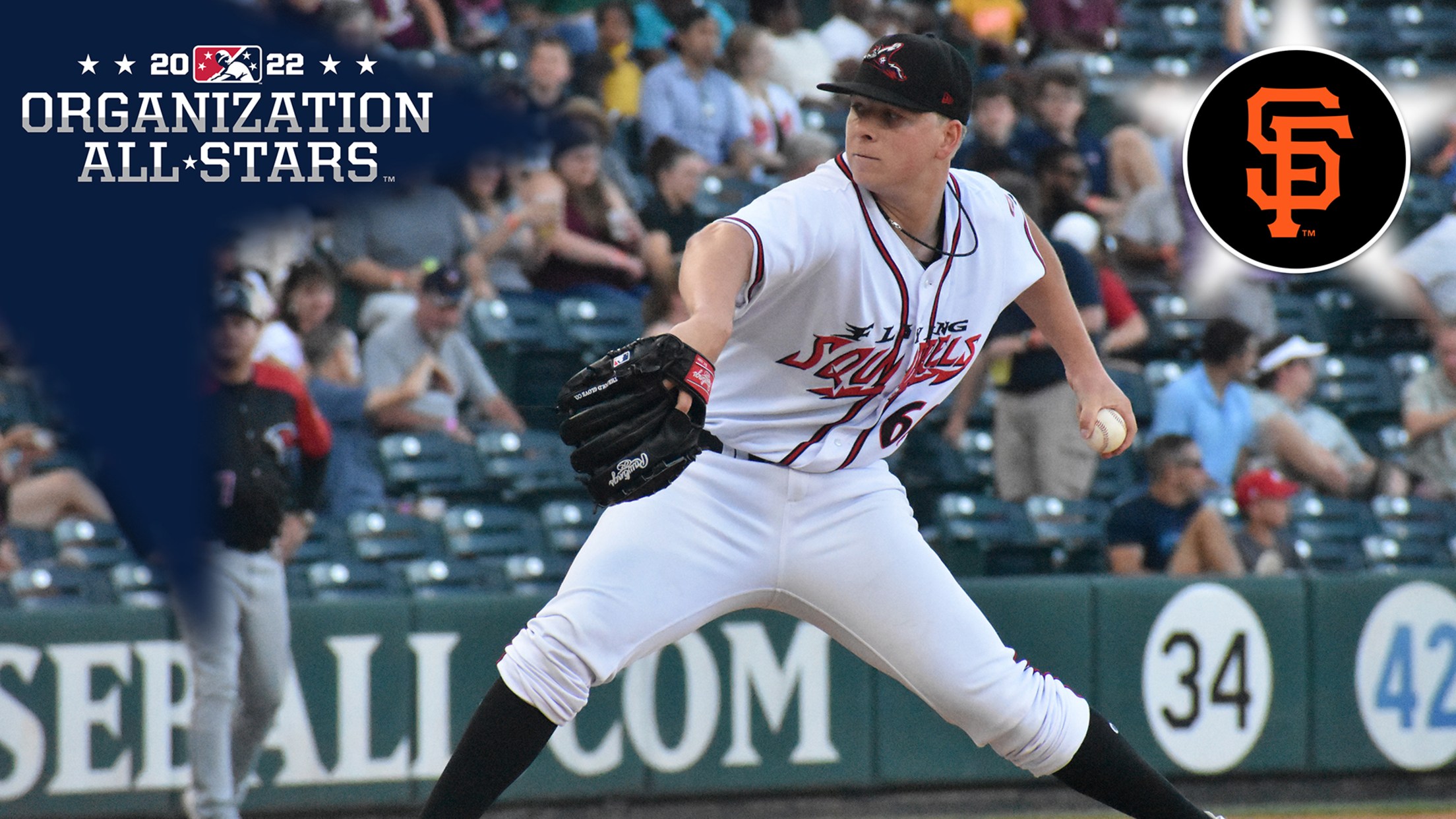 Each offseason, MiLB.com goes position by position across each organization and honors the players -- regardless of age or prospect status -- who had the best seasons in each farm system. Next up in our 2022 Organization All-Stars series are the San Francisco Giants.
Priester, Rodriguez pack a punch for Pirates
Future batterymates headline balanced group of All-Star talent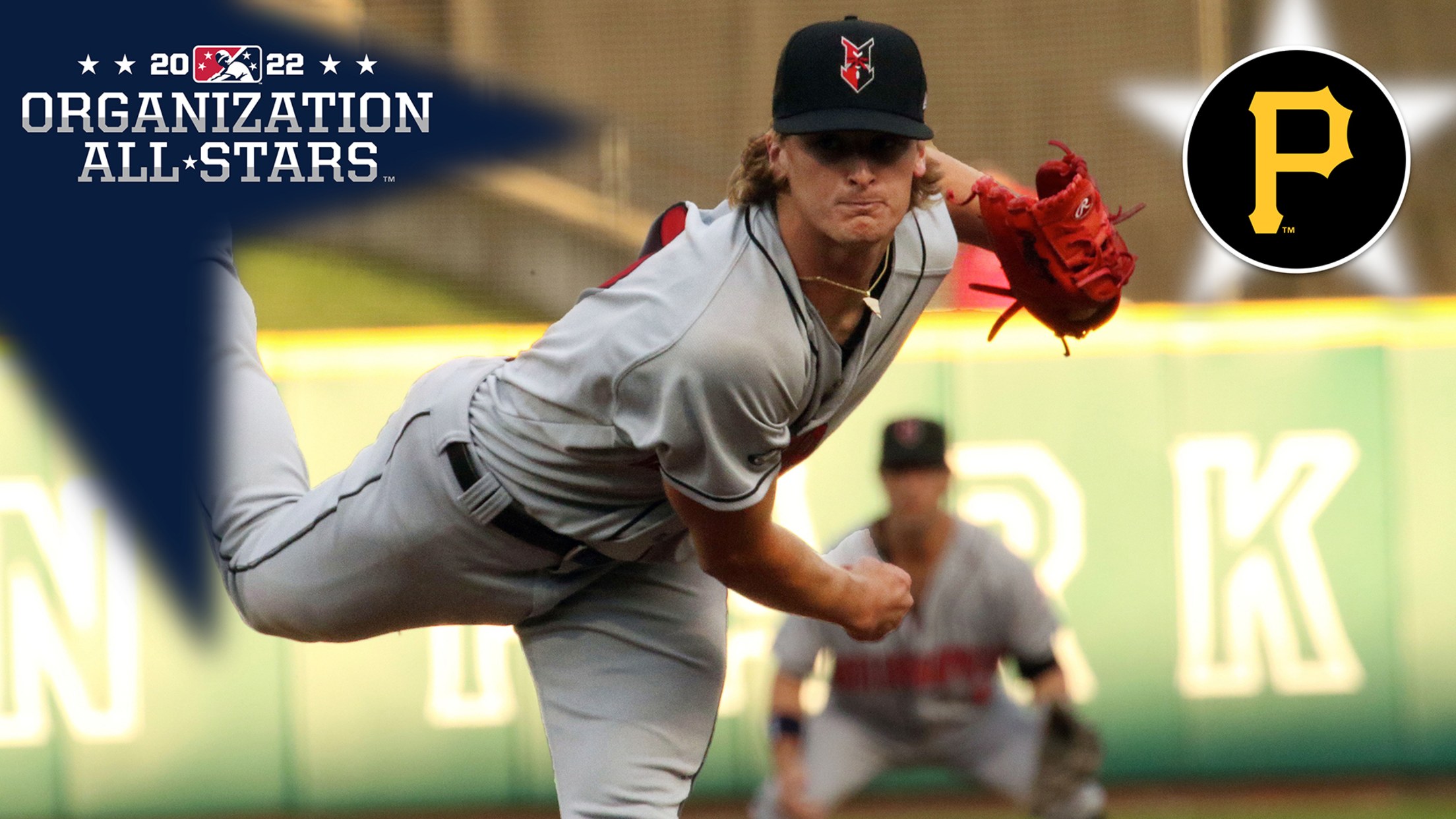 Each offseason, MiLB.com goes position by position across each organization and honors the players -- regardless of age or prospect status -- who had the best seasons in each farm system. Next up in our 2022 Organization All-Stars series are the Pittsburgh Pirates.
Complex League award winners and All-Stars
Avina, Rodriguez and Olivar claim Rookie-level MVP honors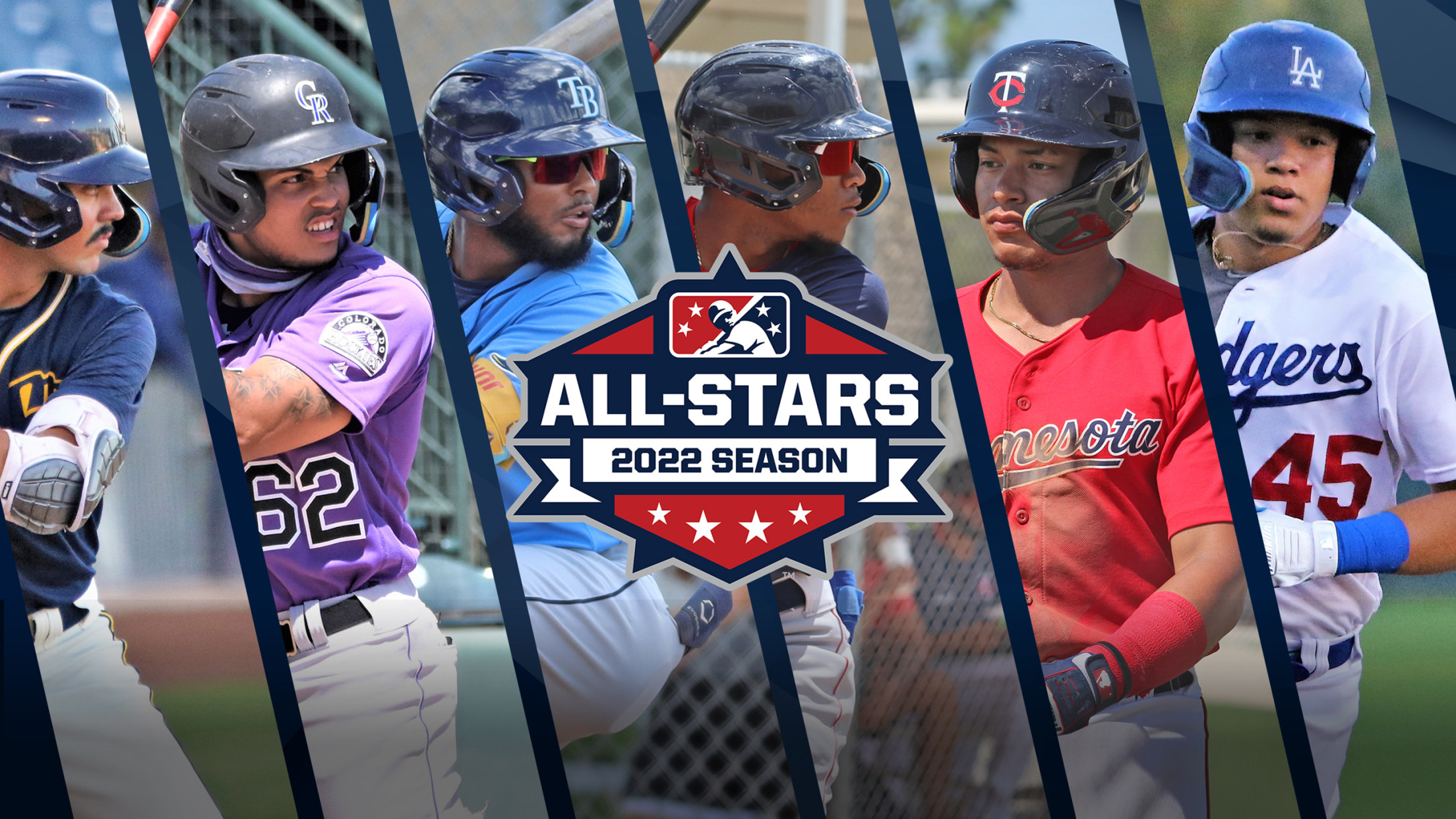 Minor League Baseball revealed its end-of-season award winners and All-Stars for each of the Rookie-level Complex Leagues. While the Arizona Complex League, Dominican Summer League and Florida Complex League are all of the short-season variety, their value to a player's development is no less important. In the ACL, Milwaukee's Jace
Gómez soars to new heights with home run crown
No. 30 Cardinals prospect belts 39 roundtrippers to lead Minors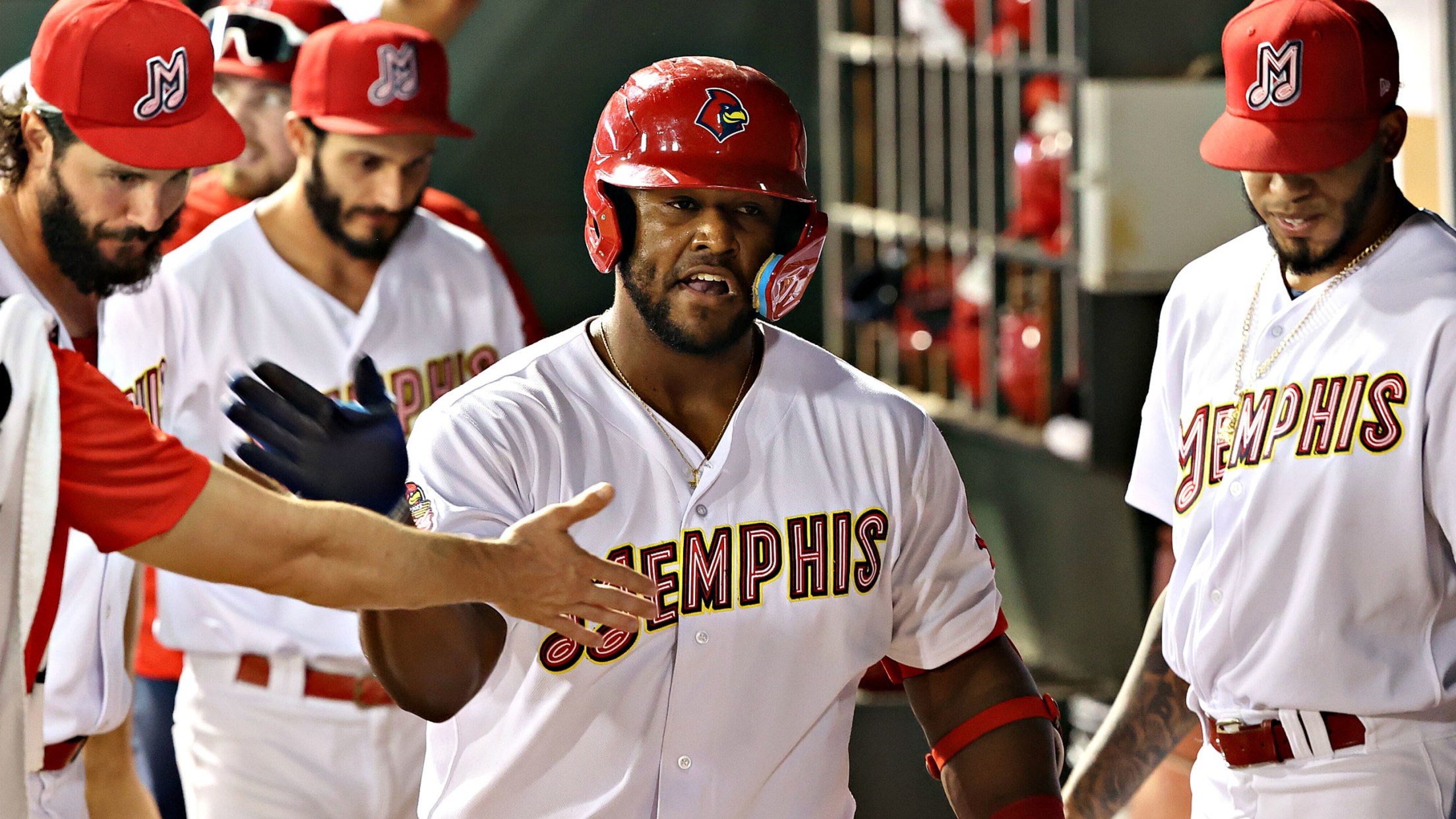 From free agent to this season's Minor League Baseball home run king. It's been quite a year for Moisés Gómez. The No. 30 Cardinals prospect launched 39 homers across the top two levels to claim the Joe Bauman Award, given annually to the top home run hitter in the Minors.
Frisco rallies, rides off with Texas League crown
Four-run 10th propels RoughRiders to first title in 18 years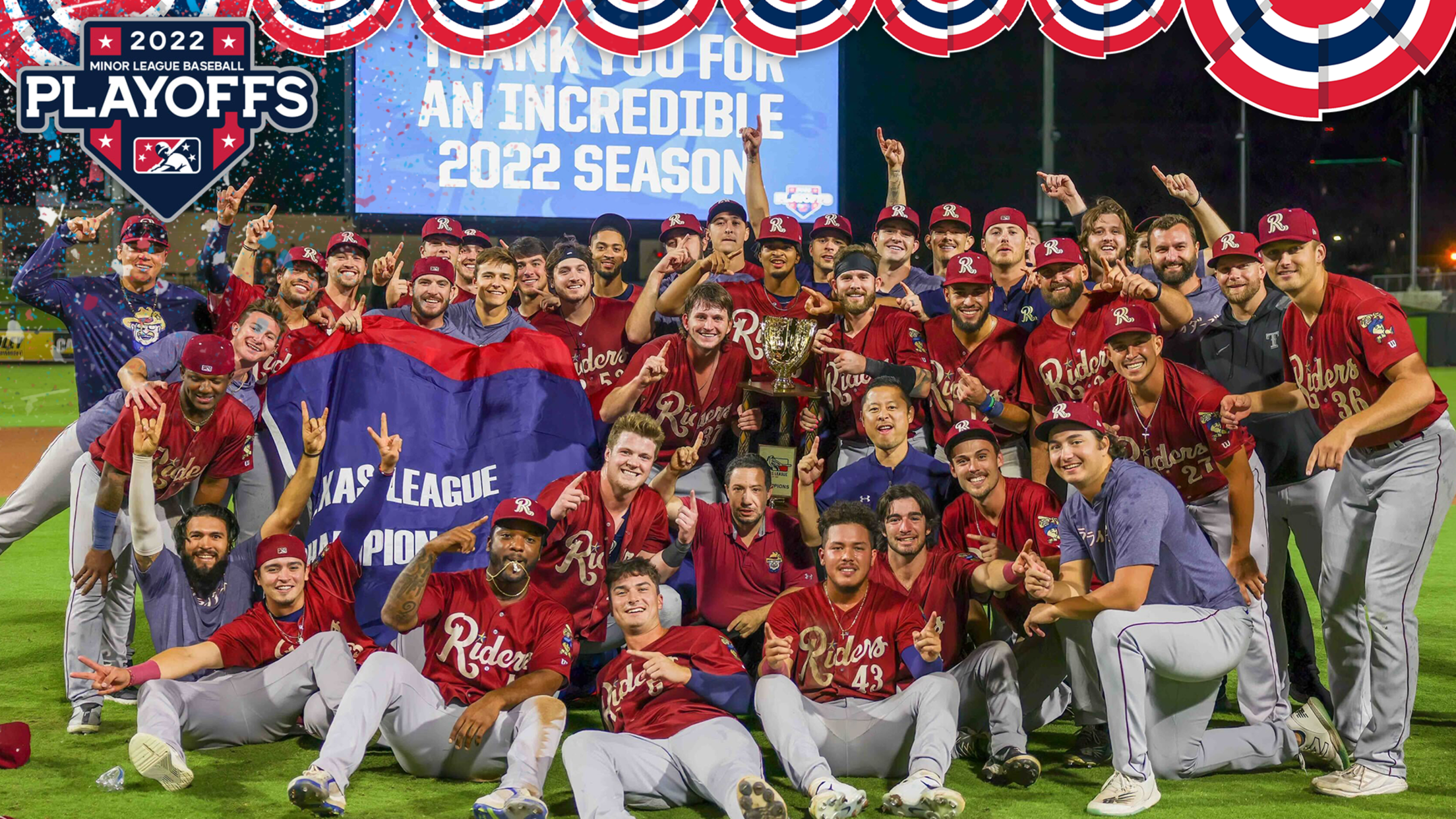 Stymied through seven innings, Double-A Frisco still managed to save the best for last. The RoughRiders rallied from deficits in the eighth and ninth innings before scoring four times in the 10th en route to a 7-5 championship-clinching win over Wichita at Riverfront Stadium. Evan Carter's two-run single in the
Duzenack embarks on trip around the diamond
Arizona farmhand plays every position on the field for Reno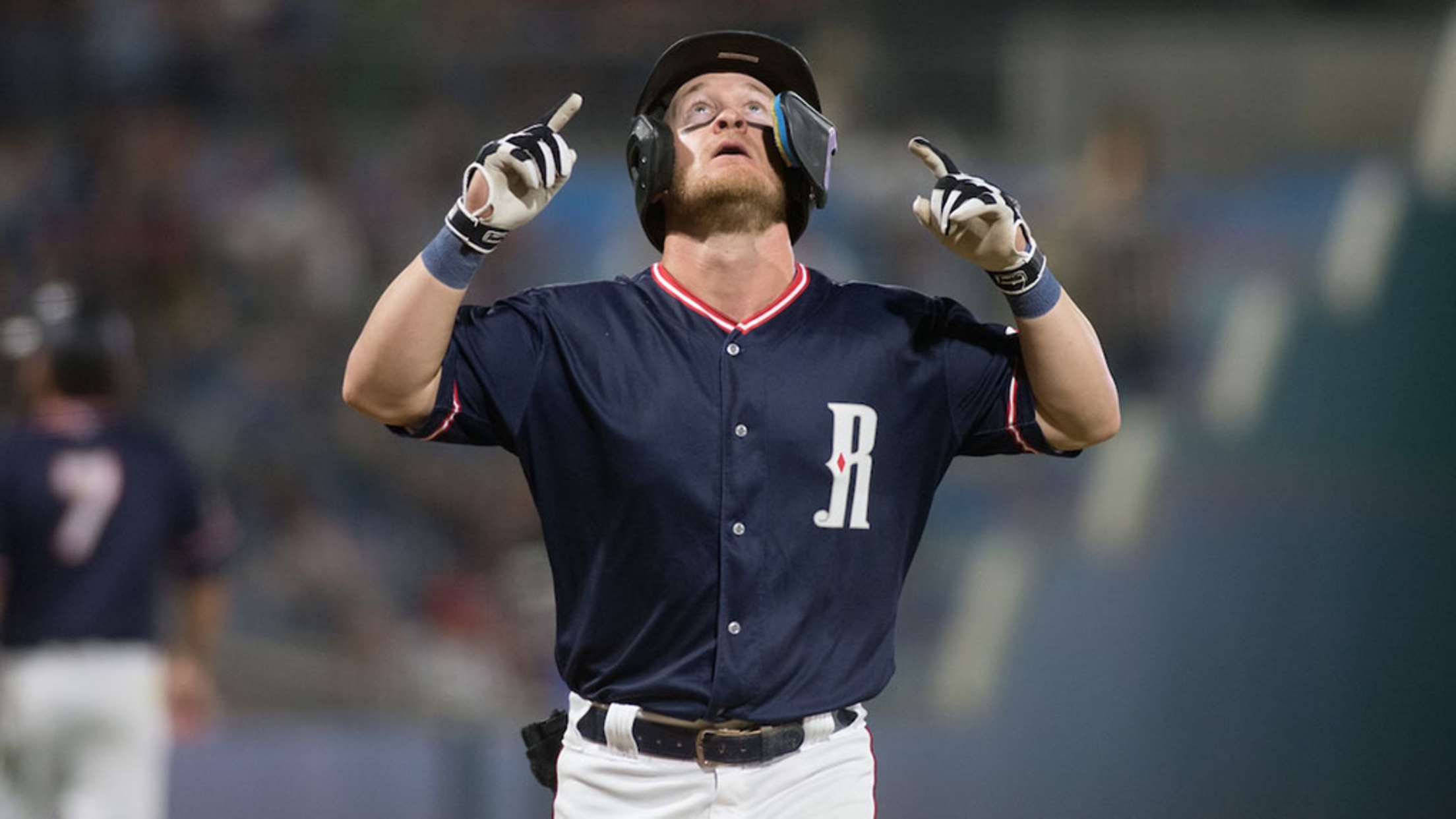 Camden Duzenack is no stranger to playing catcher, toiling at first base or even stepping on the rubber. But to play all nine positions in one game? Well, the Arizona farmhand can cross that off his bucket list. Duzenack played an inning defensively at each position before entering in the
Storm blow through to take Cal League crown
Winning streak propels Lake Elsinore to first title since 2011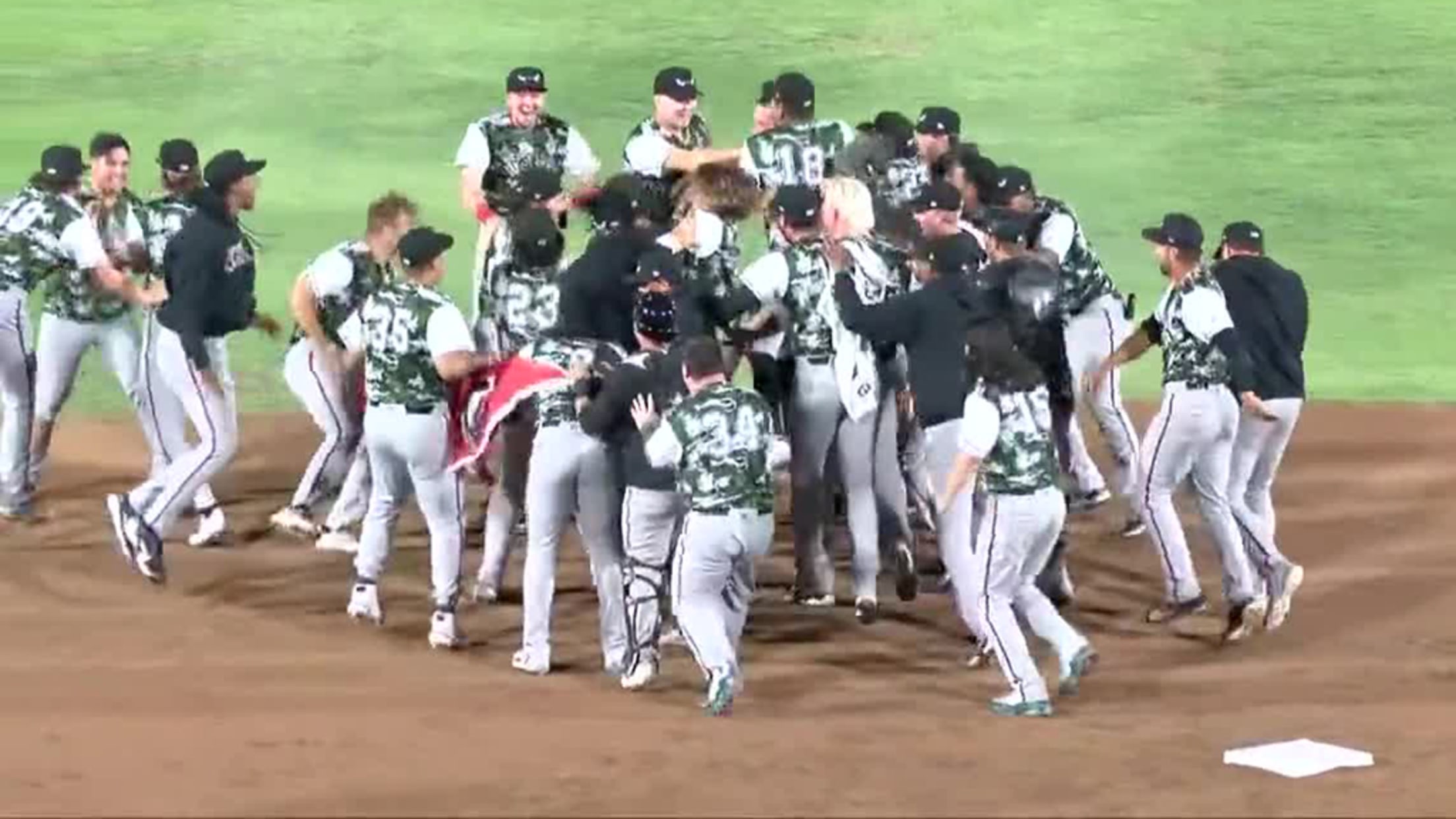 The winds started howling during the final week of the regular season, and only after claiming their first title in 11 years, did the Storm finally die down. Buoyed by a strong pitching performance from Victor Lizarraga and a knack for the clutch hit, Single-A Lake Elsinore held off Fresno,
Colossals of clout: Hilliard, Dixon flex muscles
Padres, Rockies sluggers combine for two mammoth homers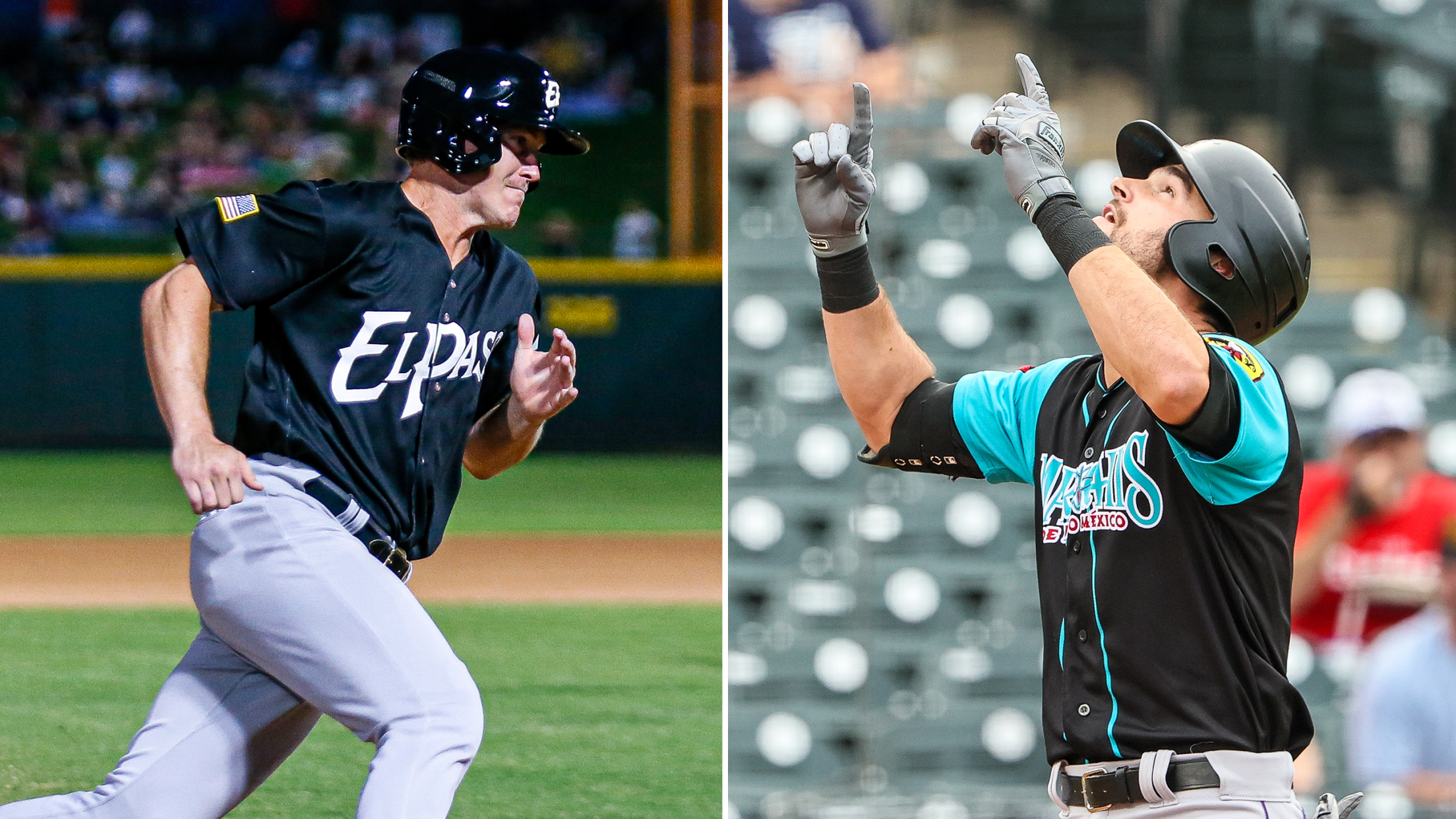 It was a night that Babe Ruth would have been proud of. The duo of Sam Hilliard and Brandon Dixon gave the fans at Isotopes Park plenty to cheer about, slugging a pair of homers that traveled a combined 958 feet. However, it was visiting Triple-A El Paso, buoyed by
Oklahoma City's Miller mows 'em down
No. 2 Dodgers prospect tallies career-high 14 strikeouts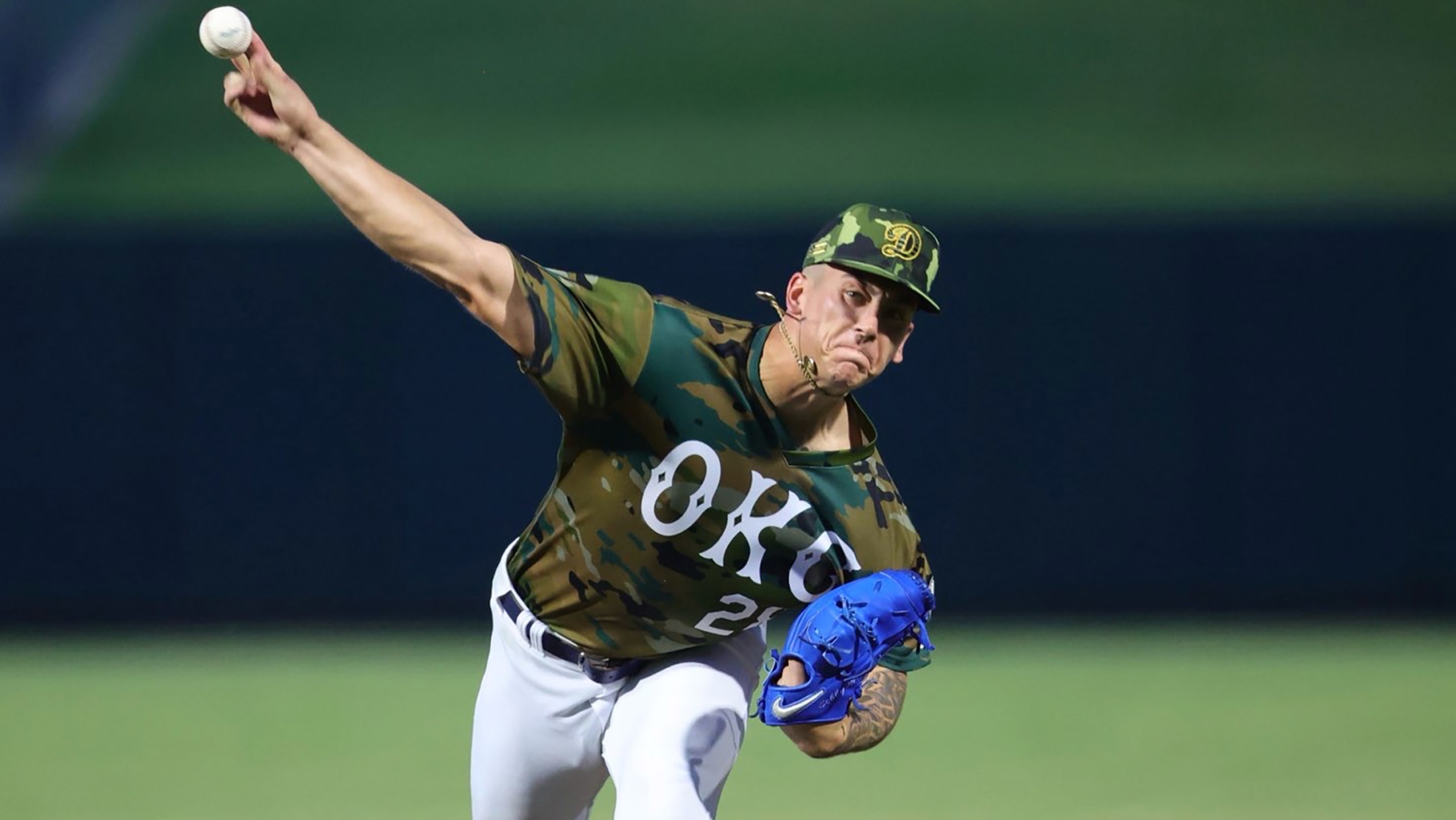 Bobby Miller makes a point of telling himself to "stay where his feet are" while not looking into the future. His feet on Thursday were firmly planted on the mound at Dell Diamond, where baseball's No. 27 overall prospect put together one of the best pitching performances of the season.
Outman gives new meaning to 'bi-cycle'
No. 13 Dodgers prospect tallies second cycle in four games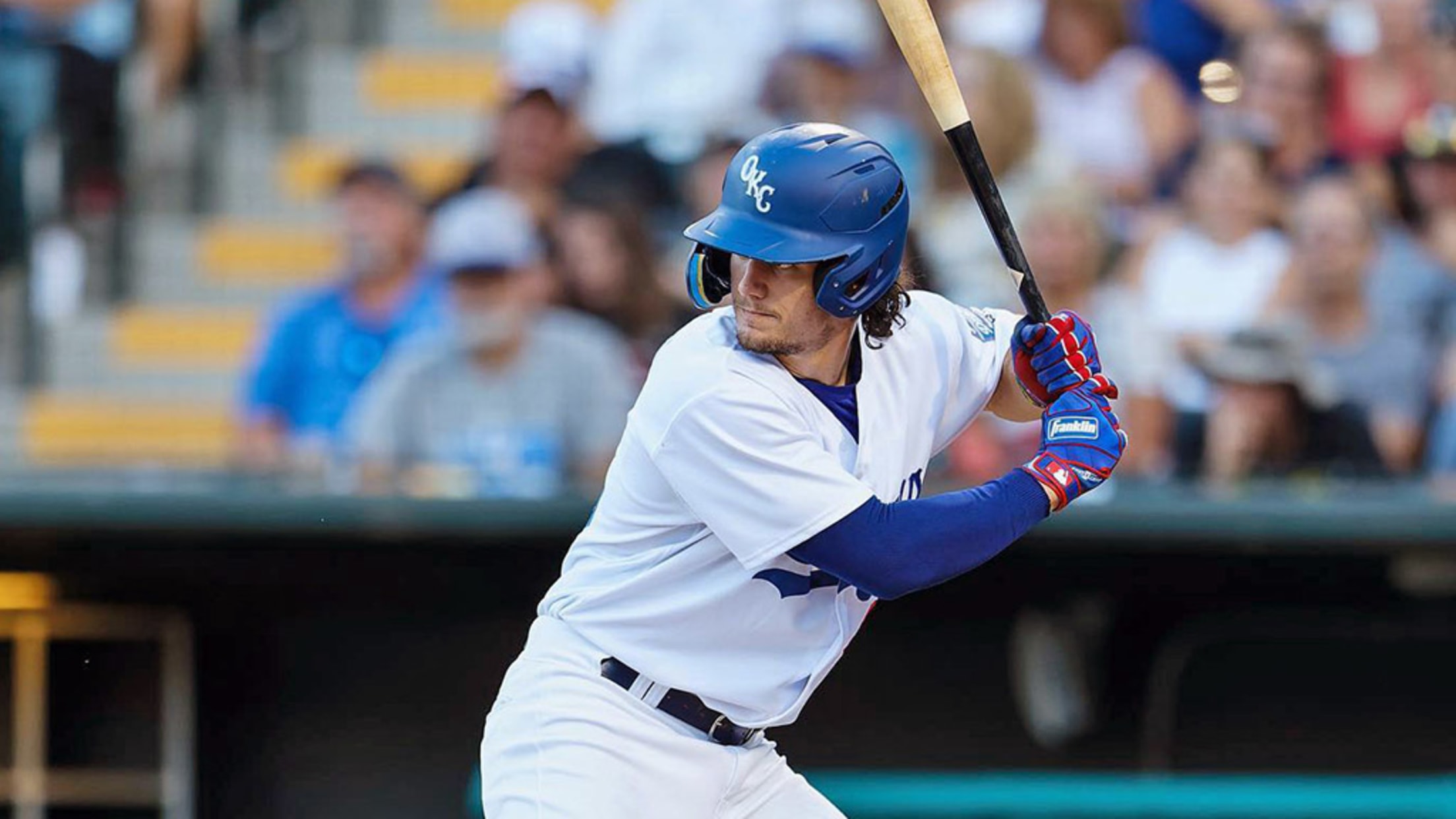 Triple-A Oklahoma City won't go another 11 years between cycles. In fact, it didn't even go one week. James Outman saw to that ... again. In a season that is shaping up to be magical, the No. 13 Dodgers prospect hit for the cycle for the second time in four
Lee slugs three home runs for Sugar Land
Seventh-ranked Astros prospect leads club's nine-homer barrage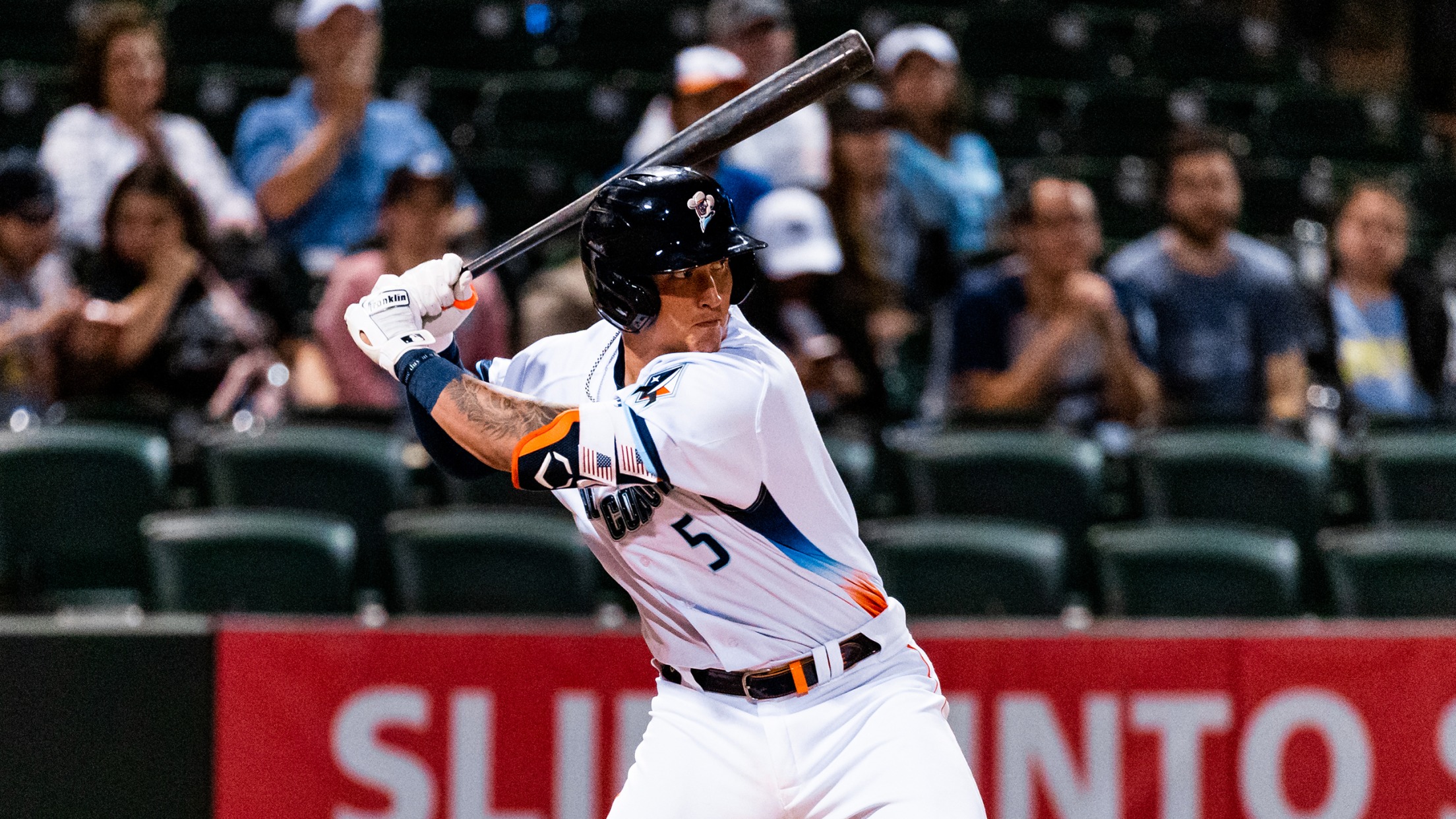 With his club beginning a road trip in Las Vegas on Tuesday night, it's only appropriate Korey Lee hit the jackpot. With a final score befitting a football game, the No. 7 Astros prospect left his mark by homering three times and driving in a career-high five runs to power
A groundout that must be seen to believed
Cleveland farmhand delivers a highlight-reel at-bat for Columbus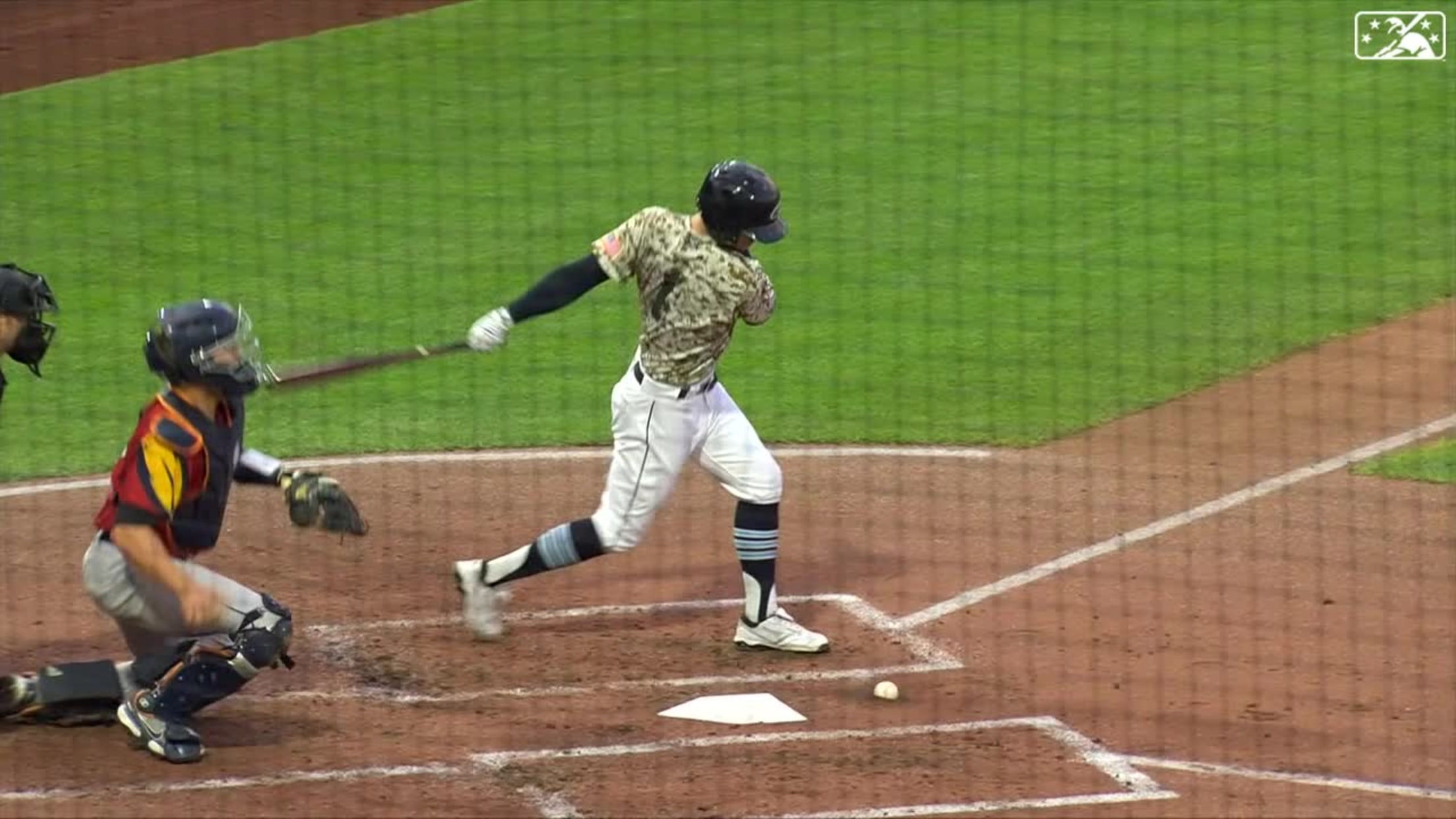 Let's just say Ernie Clement is not a name earthworms and other dirt-loving creatures will speak fondly of. The play will go down as a "2-unassisted putout" in the scorebook, but his first at-bat groundout was anything but normal in Triple-A Columbus' 4-0 loss to Toledo. Leading off the home
Salt Lake's Harrison finishes off first cycle
Angels outfielder equals career highs with five hits, five RBIs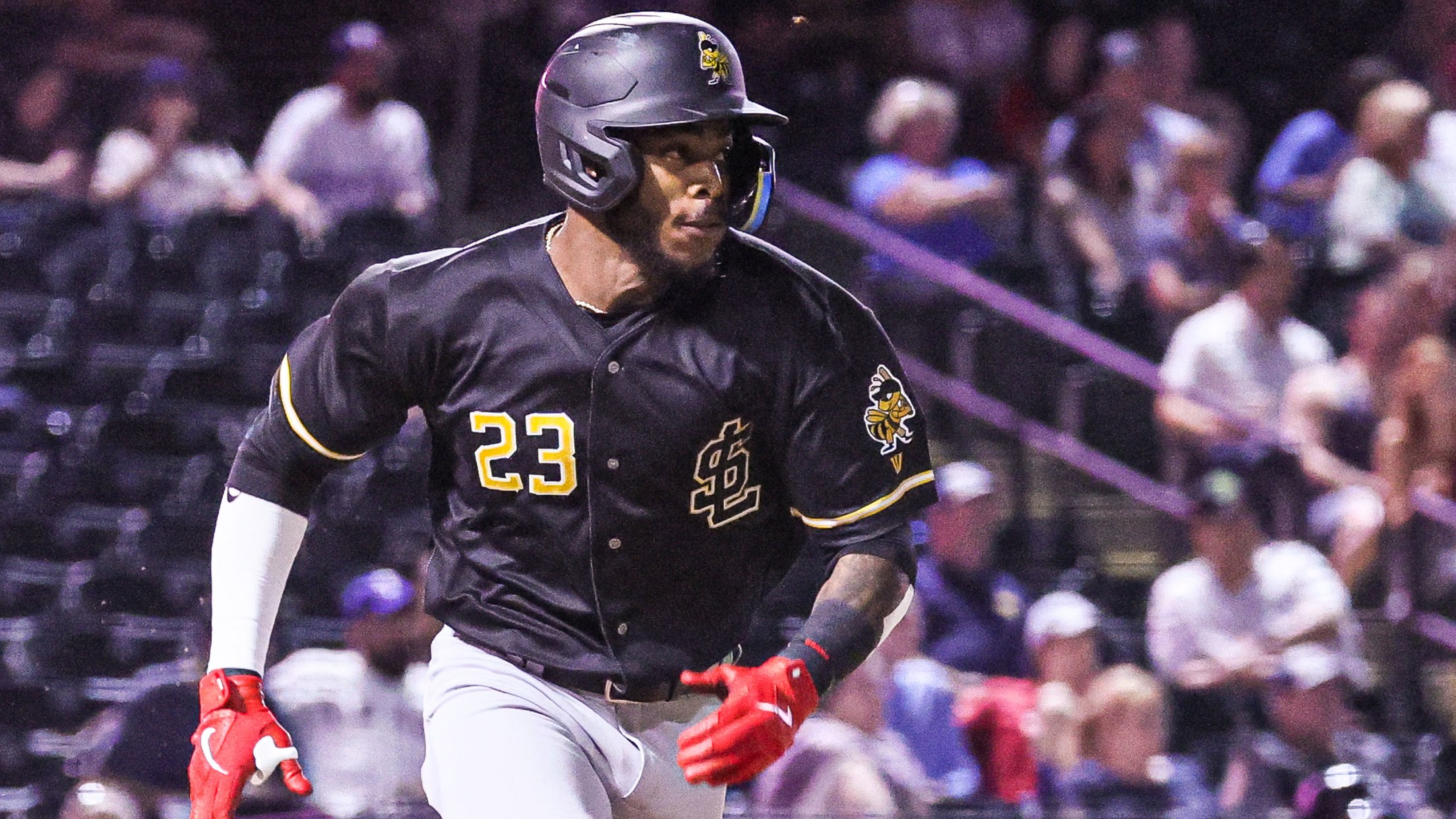 Apparently hitting for the cycle wasn't enough for Monte Harrison. An inning after completing the milestone, the Angels outfielder added a second double for good measure to equal a career high with five hits as Triple-A Salt Lake rolled past Reno, 11-4, at Greater Nevada Field. Harrison's cycle was the
Rosario completes Patriots' first affiliated cycle
Yankees outfield prospect ties career high with four hits, four RBIs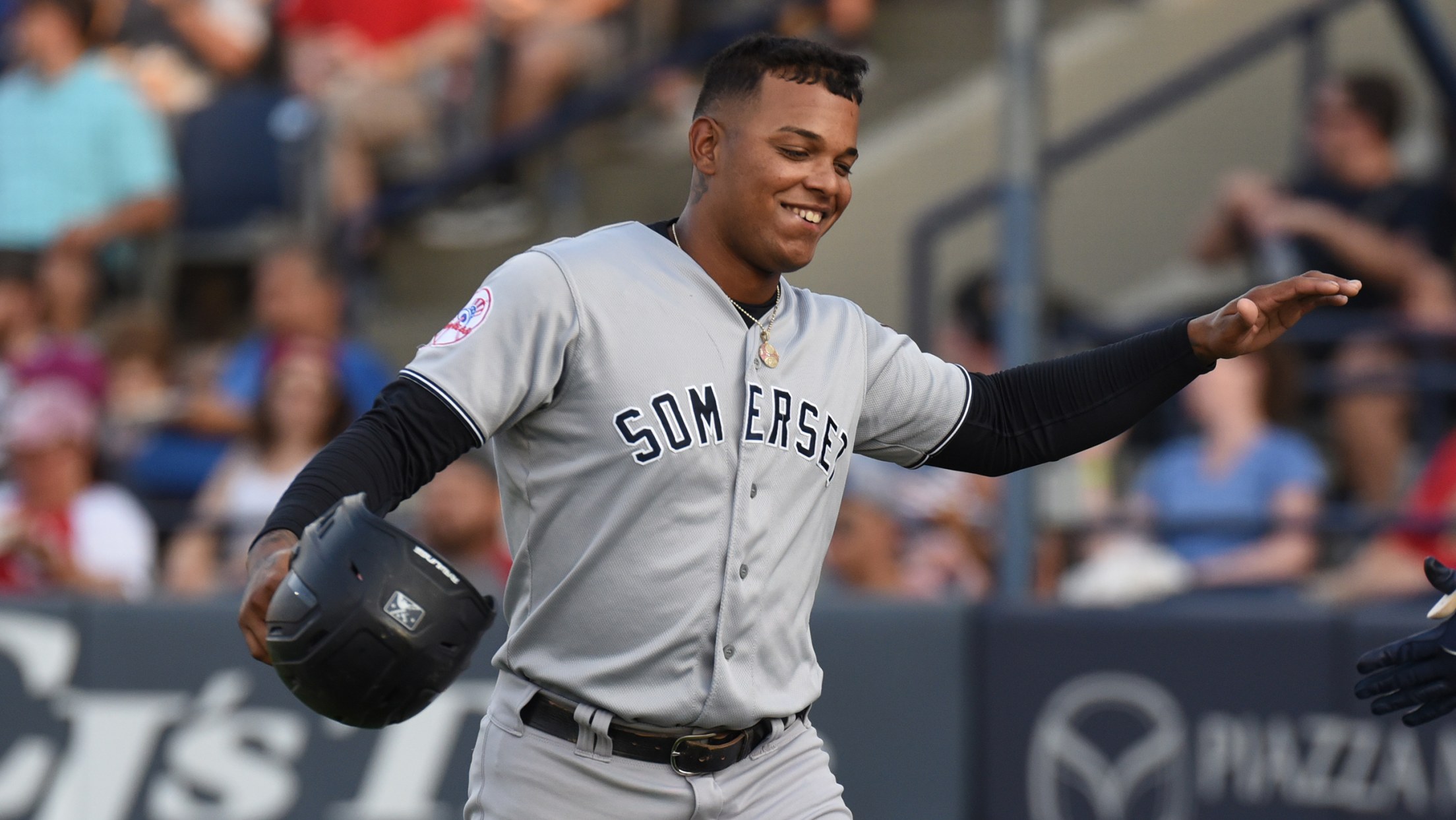 The Yankees-Red Sox rivalry extends to the Minors, and having played for both organizations, Jeisson Rosario was the ideal player to spice things up. Facing his former team, the Yankees outfield prospect hit for the cycle during Double-A Somerset's 12-11 loss to Portland on Sunday afternoon at Hadlock Field. It
McDonald hits homer trifecta for Lansing
A's prospect first to go yard three times for Lugnuts since 2001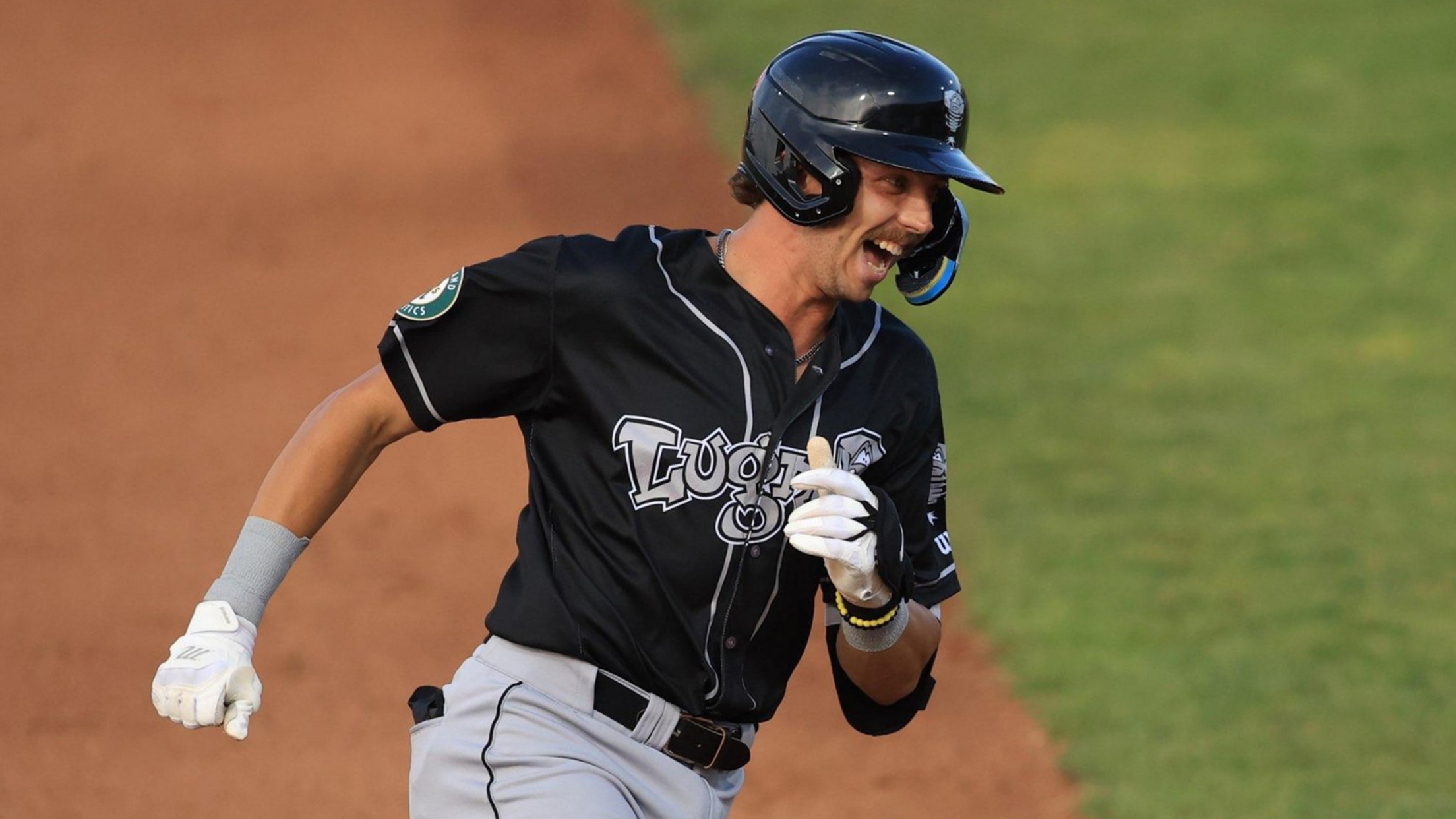 It took Jared McDonald 61 at-bats to hit his first three homers of 2022, plus an additional 63 to hit another. Then came Thursday, when he nearly doubled his home run output in a matter of five innings. The Oakland catching prospect went deep in his first three at-bats and
Missions pitch in to support Uvalde community
Game-worn high school jerseys auctioned for families of tragedy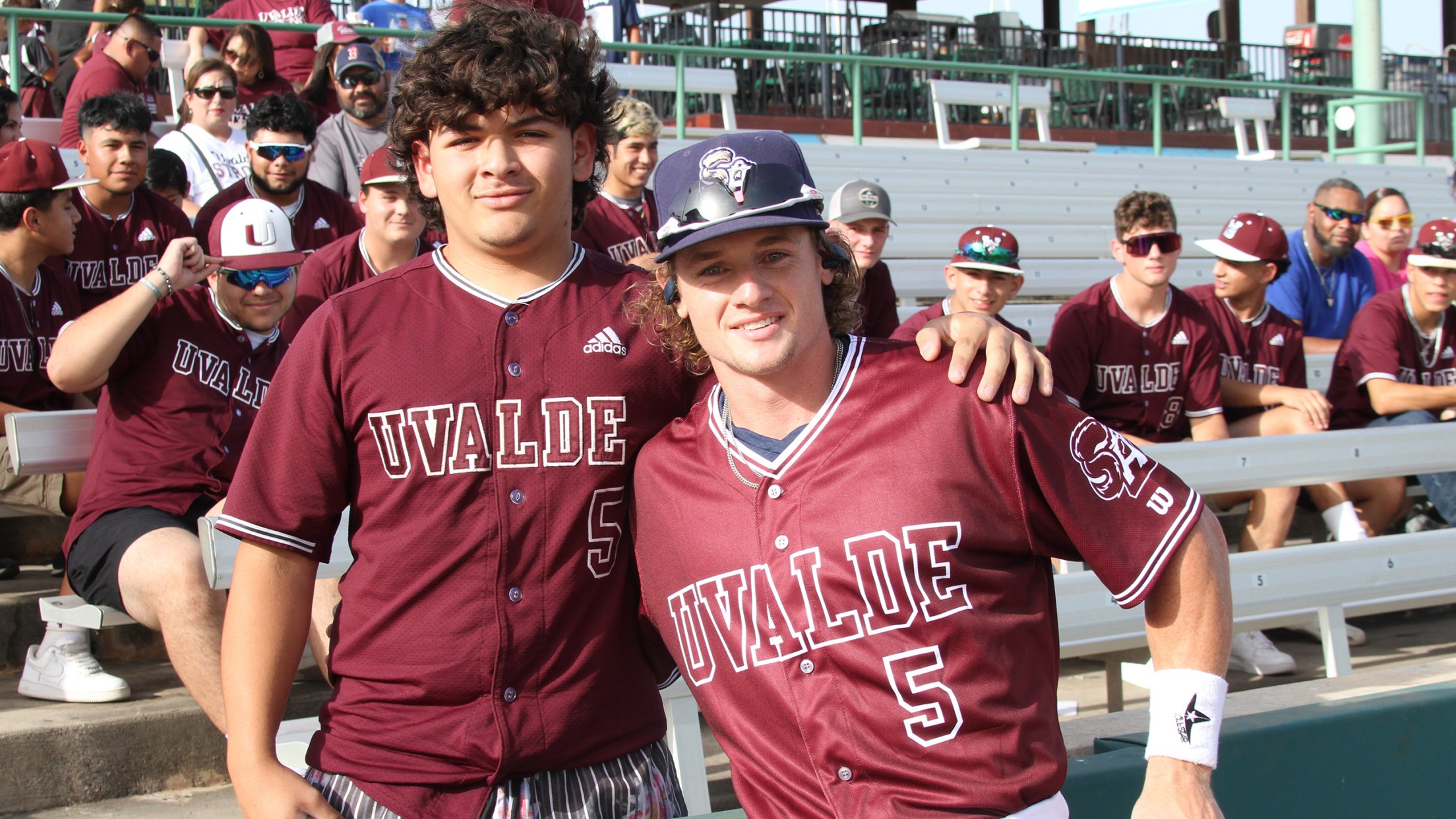 Last month's shooting at Robb Elementary School in Uvalde, Texas, that took the lives of 19 students and two teachers shook the United States to its core. Yet a byproduct of evil inevitably leads to an outpouring of love, support and kindness -- all needed to begin the healing. Sports,
Quakes' Quiroz clobbers three home runs
Dodgers prospect collects six RBIs, four hits in career-high effort
Nelson Quiroz enjoyed hitting his first homer in nearly three years so much he decided to do it again. And then again. The Dodgers prospect went deep three times during his four-hit, six-RBI performance as Single-A Rancho Cucamonga rolled past Stockton, 15-3, on Sunday afternoon at Banner Island Ballpark. Quiroz
Mercedes is magic in first AquaSox no-hitter
M's prospect strikes out career-high 10 in dominant performance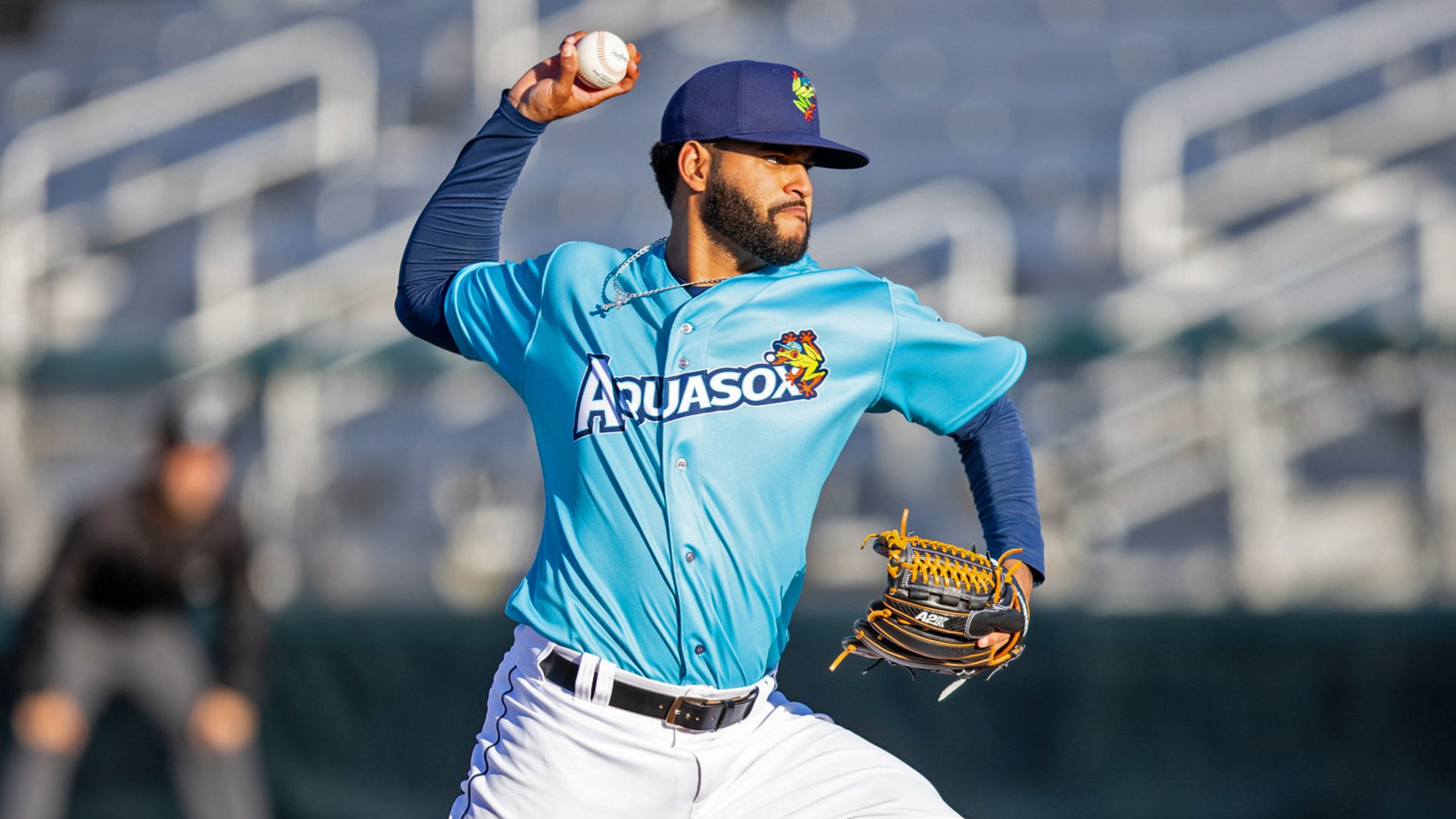 After nearly 30 years and 2,059 regular-season games, High-A Everett finally has a no-hitter to call its own. Juan Mercedes struck out a career-high 10 to complete the seven-inning gem against visiting Eugene, 5-0, on Tuesday night. The no-no was the 12th in the Minors this season and the third
Tilien cracks a trio of homers for St. Lucie
Mets prospect sets club record with first career three-homer game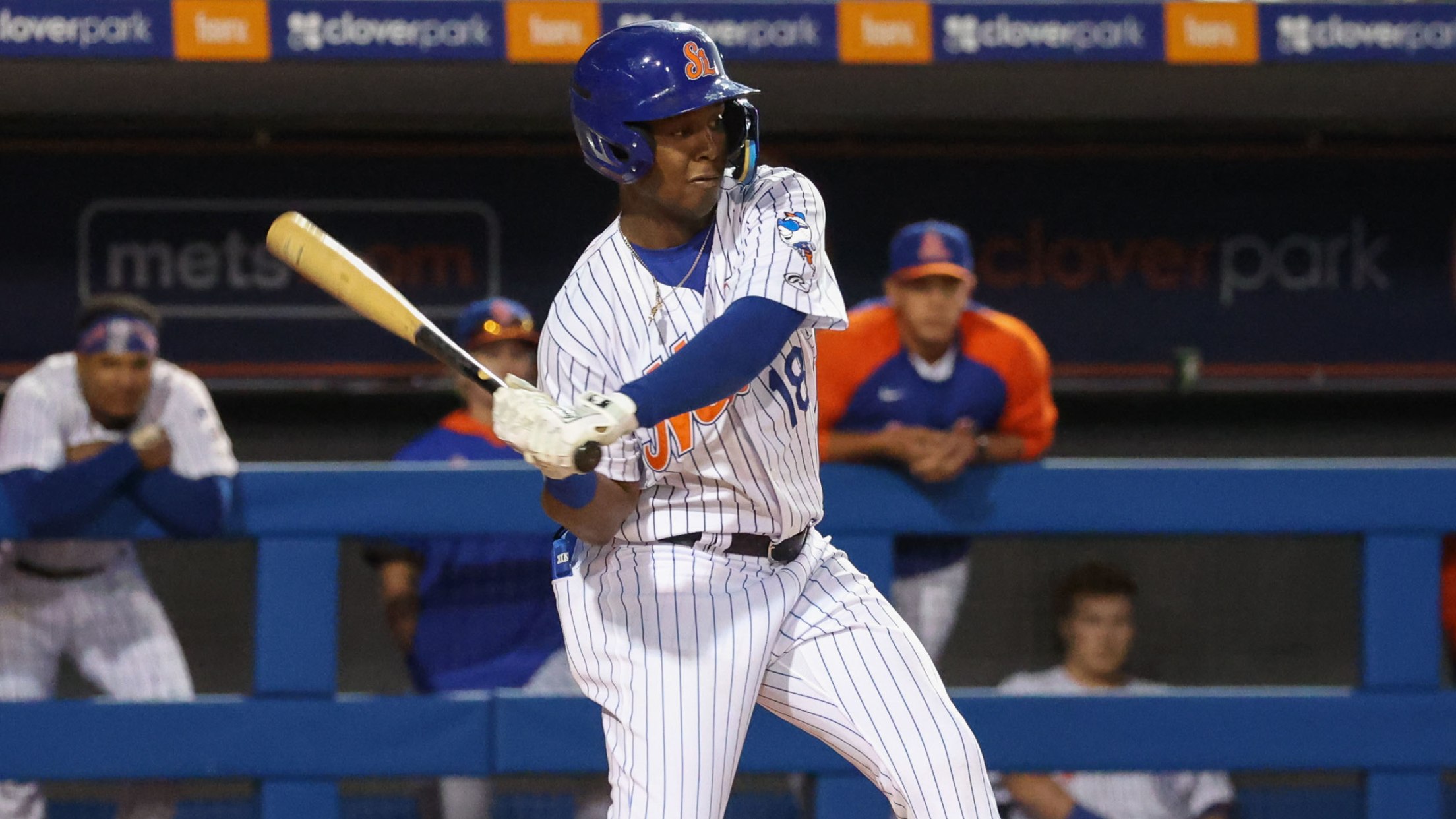 Playing in just his 14th game in Single-A, Junior Tilien made some history. The Mets infield prospect set a club record with three roundtrippers and drove in five runs to fuel St. Lucie's offense in Sunday's 11-9 win over Dunedin at TD Ballpark. The five RBIs marked a personal best
Stowers, Gorski, Nootbaar tally trifecta of trifectas
Tides, Redbirds, Grasshoppers outfielders all belt way to milestone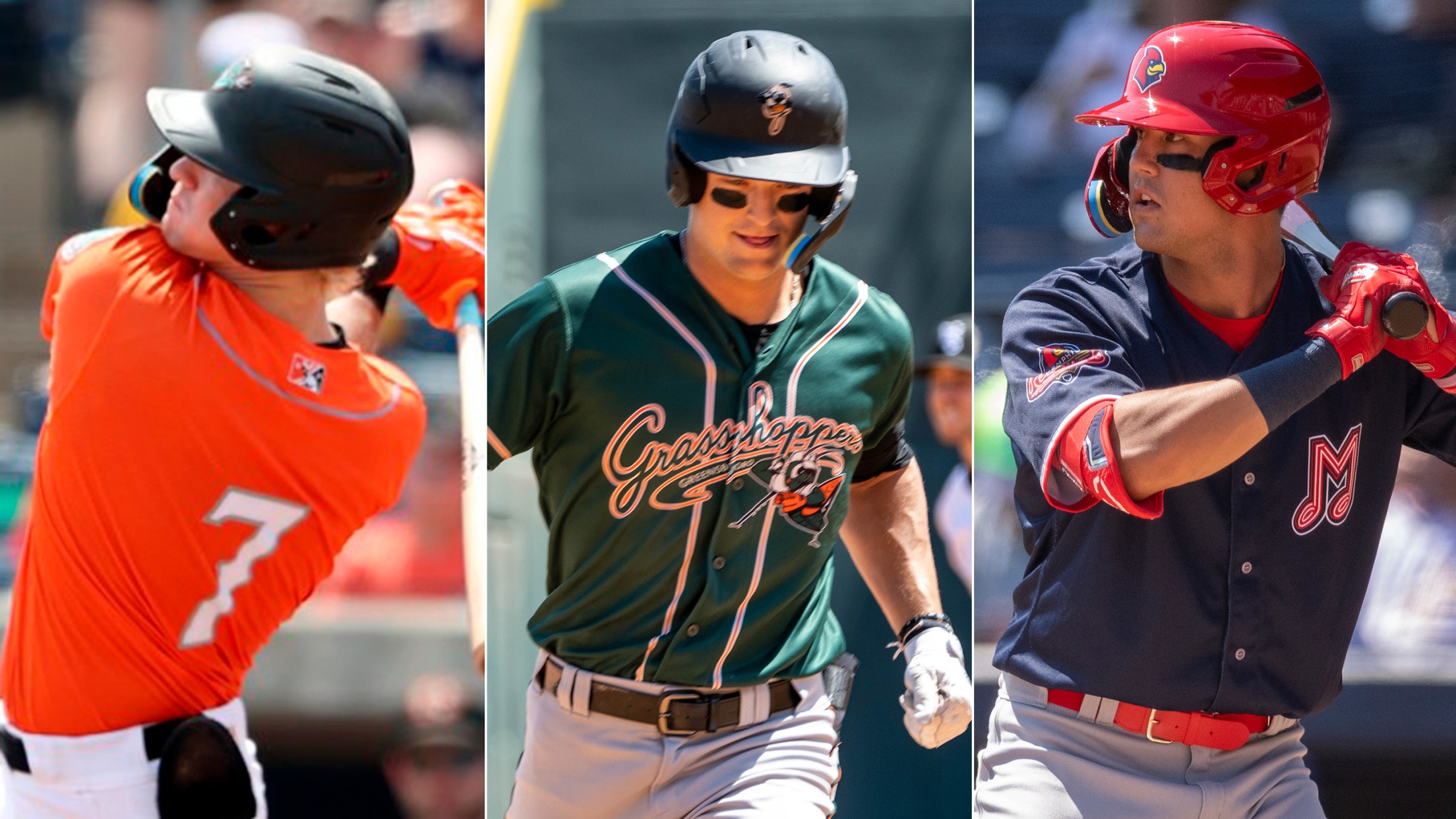 With hockey playoffs in full swing, it's only appropriate baseball put together its own version of a hat trick. Or more appropriately, a hat trick of a hat trick. Kyle Stowers, Matt Gorski and Lars Nootbaar all homered three times Sunday, turning their respective contests into their own personal home
Mighty Mussels trio flexes for nine-inning no-no
Festa, Nowlin, McMahon combine on club's fifth such milestone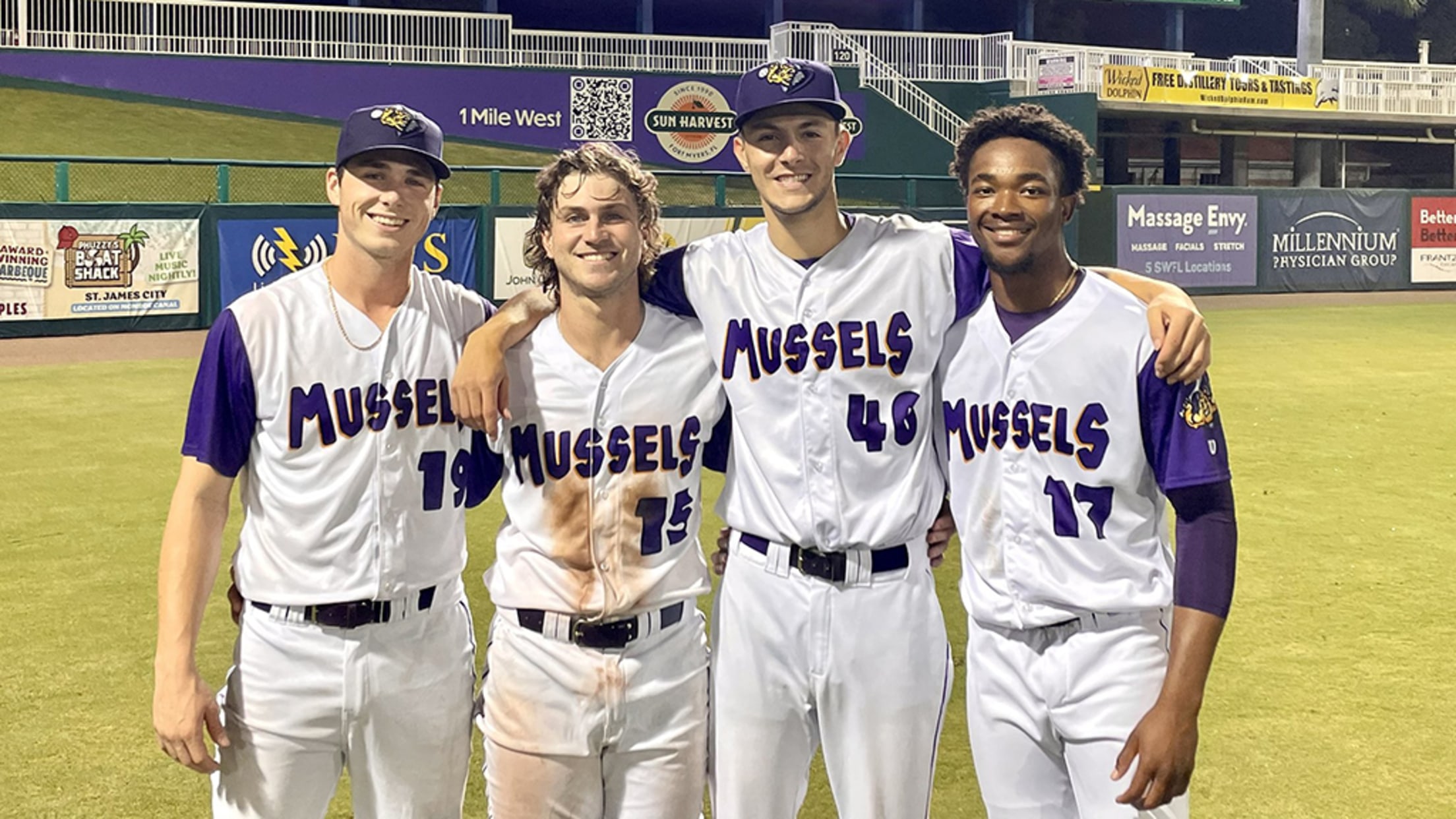 The pressure of a no-hitter can be such that not realizing one is in progress might be more beneficial than not. And that's how it went for Hunter McMahon, who got the final three outs of Single-A Fort Myers' no-no ... even if he didn't know what he had done.
Pelicans deliver their second no-no in 10 months
Trio of Cubs prospects combine for third no-hitter in club history
As Hall of Famer Yogi Berra once said, it was "déjà vu all over again." For the second time in less than a year, Single-A Myrtle Beach tossed a no-hitter. And for good measure, it came against the same opponent. Three Cubs prospects combined on the franchise's third no-no with