Spain goes from US hockey to Canadians baseball
Blue Jays prospect grew up on ice, now takes the field in Vancouver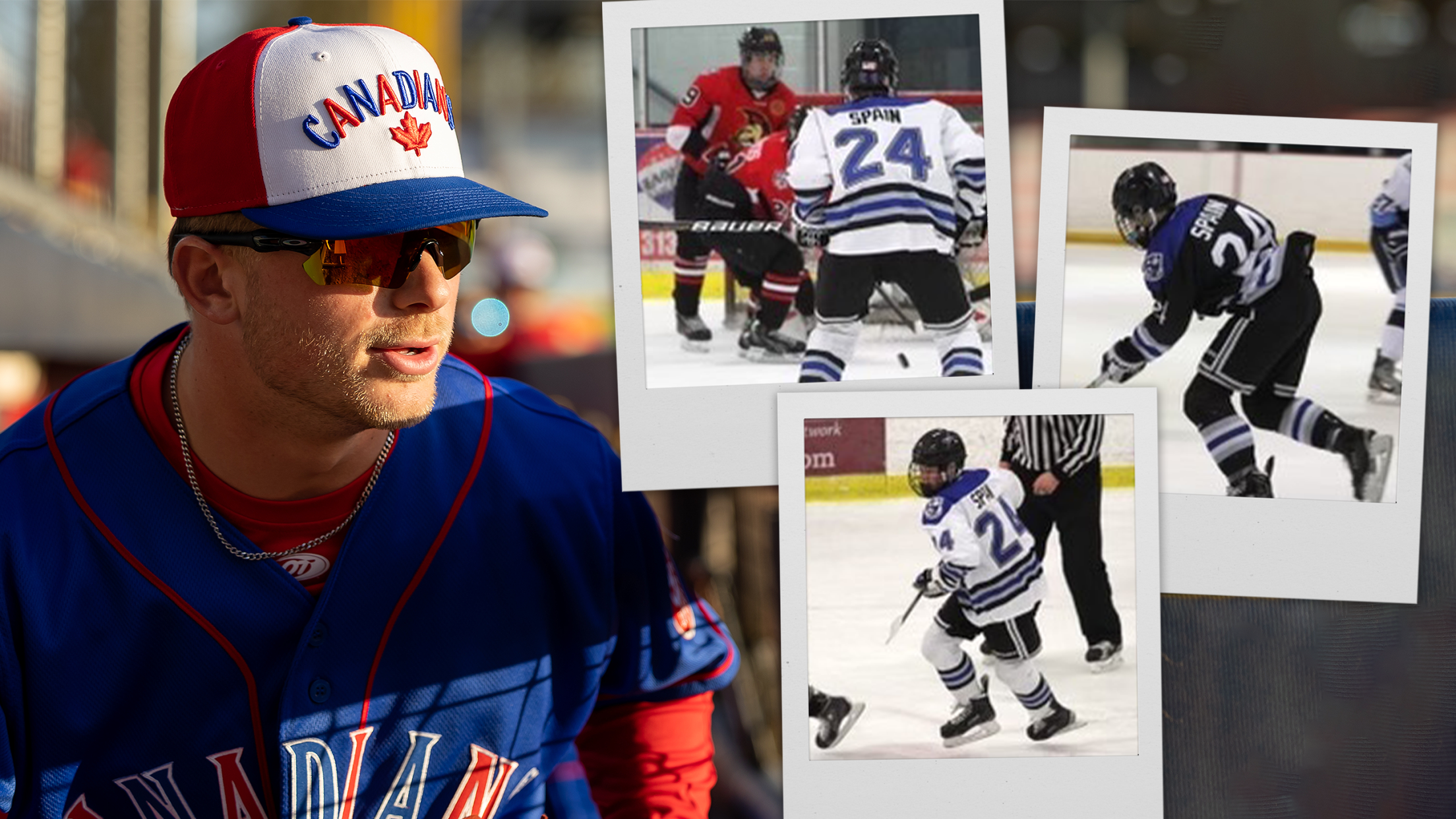 Garrett Spain grew up playing hockey in the United States, where baseball is the national pastime. These days, he's playing professional baseball in Canada. It's funny how life works out. Spain, an outfielder selected by the Toronto Blue Jays in the 15th round of the 2021 Draft, is currently in
Have bat, will travel: Mike Ford's tumultuous '22
Veteran slugger played for four MLB teams, four MiLB affiliates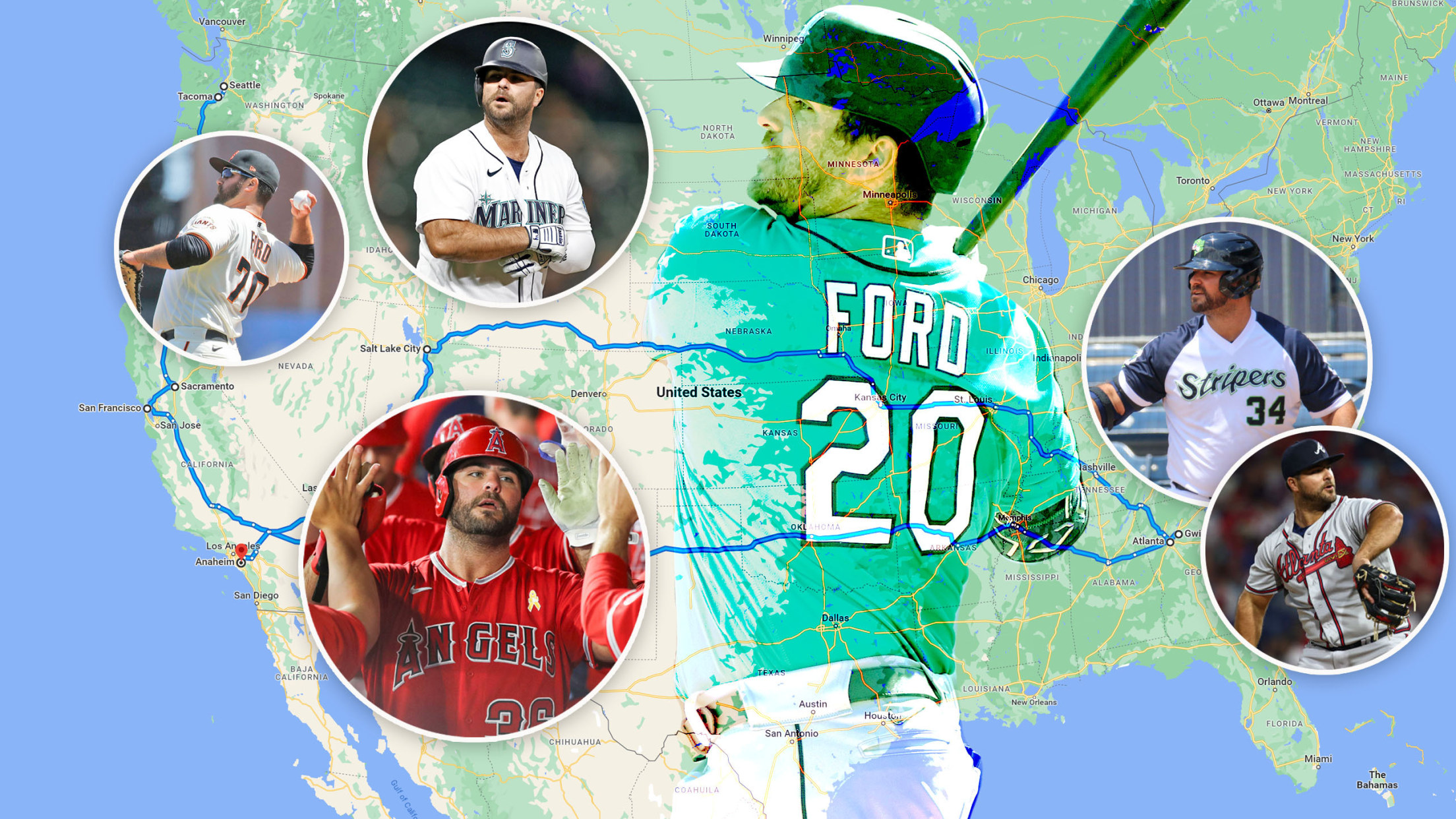 TACOMA, Wash. -- When Mike Ford told his current manager, John Russell, about his 2022 season, Russell had an apt response: "That's not a season. That's a career!" That about sums it up. Ford, a heavy-hitting first baseman and designated hitter, is currently a member of the Triple-A Tacoma Rainiers.
Hops' Grammes, Ray talk fave video games
Pac-Man? Rocket League? Hillsboro teammates have opinions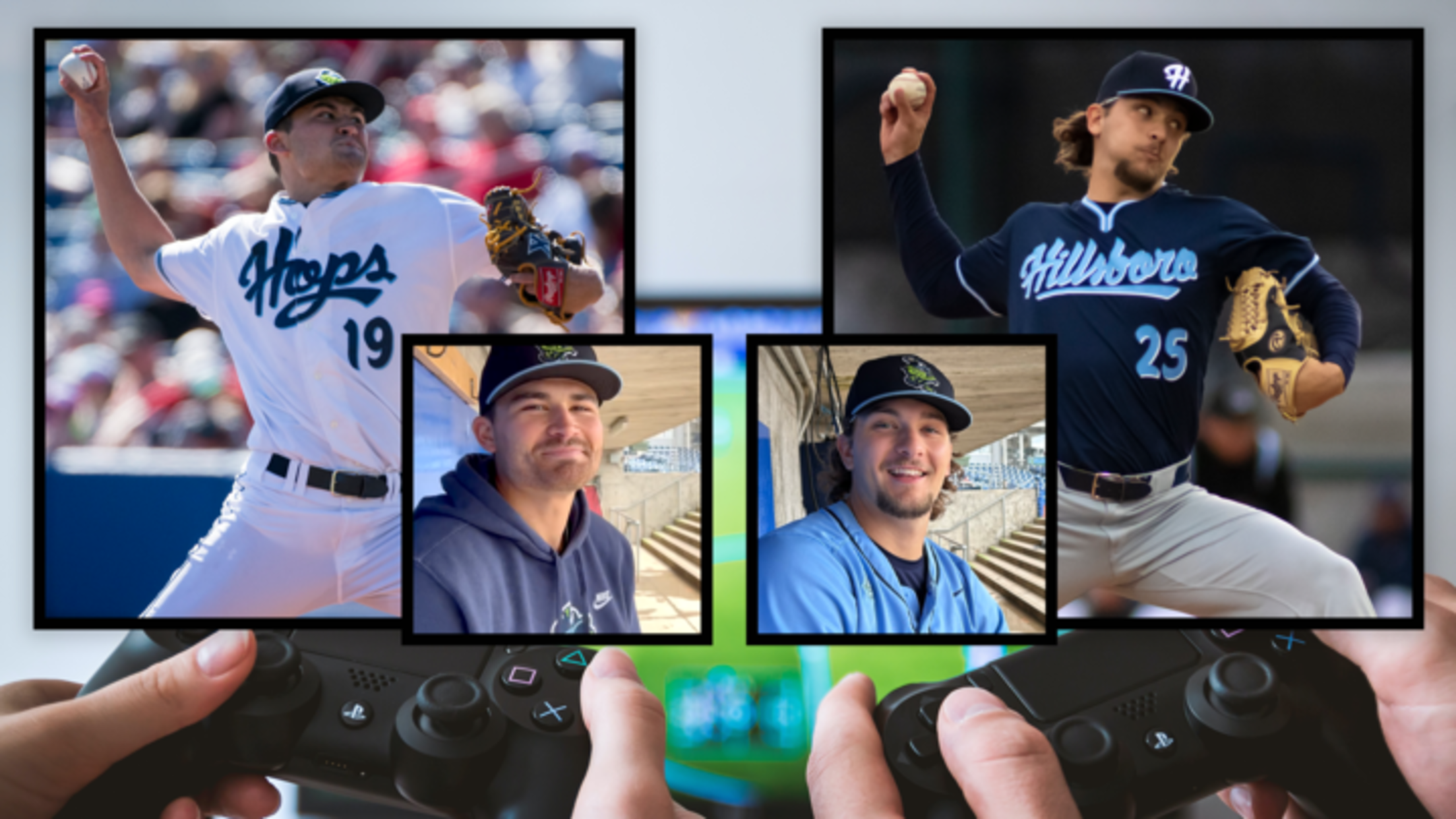 HILLSBORO, Ore. -- Dylan Ray and Conor Grammes have a lot in common, at least superficially. They're both right-handed pitchers in the Arizona Diamondbacks organization who currently play for the High-A Hillsboro Hops. They both occupy a spot on MLB Pipeline's Top 30 D-backs prospects list. And, most importantly for
From heckler to PA announcer: Cole's unique path
Amplifying the improbable story of Eugene Emeralds' ballpark voice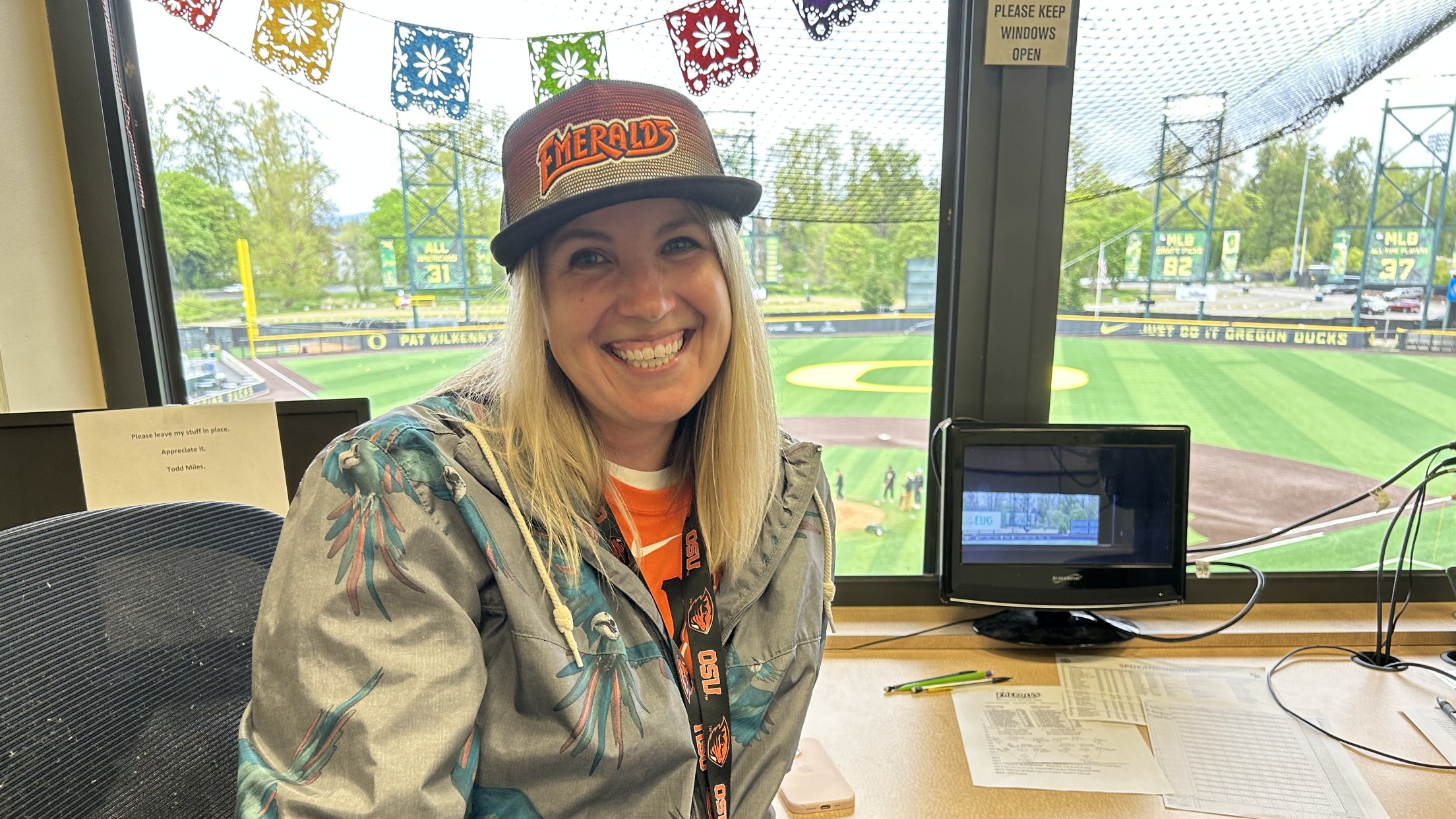 EUGENE, OREGON -- Jill Cole didn't apply for the job and had no prior experience. So how did she end up as public address announcer for the Eugene Emeralds, spending her evenings behind a microphone in the PK Park press box? It's kind of a weird story. "I came here
Going, going, Oregon: Previewing a ballpark trip
Traveling writer's itinerary includes Exploding Whales, Canada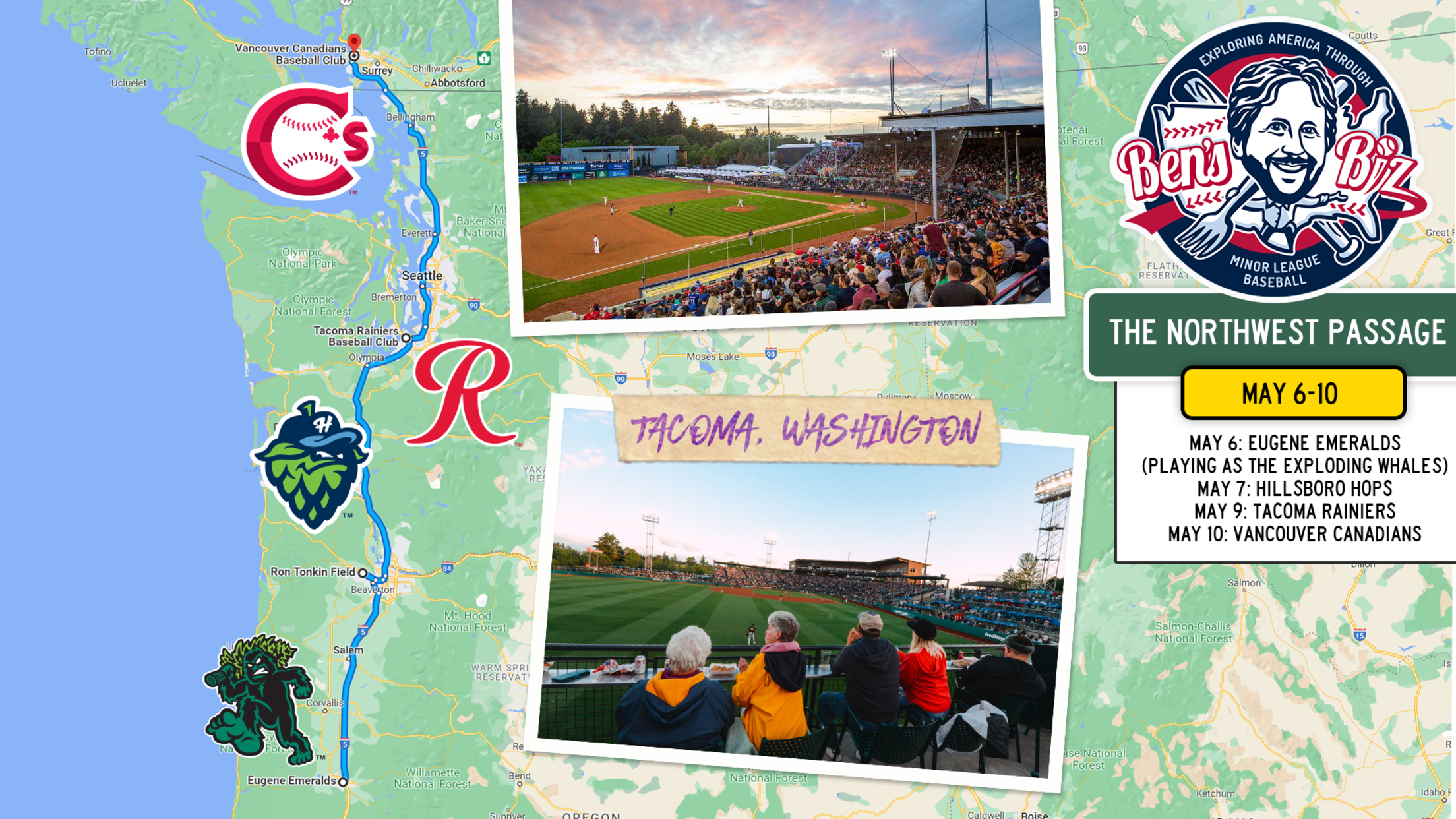 This article is excerpted from the latest edition of the Ben's Biz Beat Newsletter, which you can subscribe to HERE. Each Thursday brings a new installment filled with Minor League Baseball business and culture news.
Picking the best mascots in the Minors
Costumed characters that'll make you feel warm and fuzzy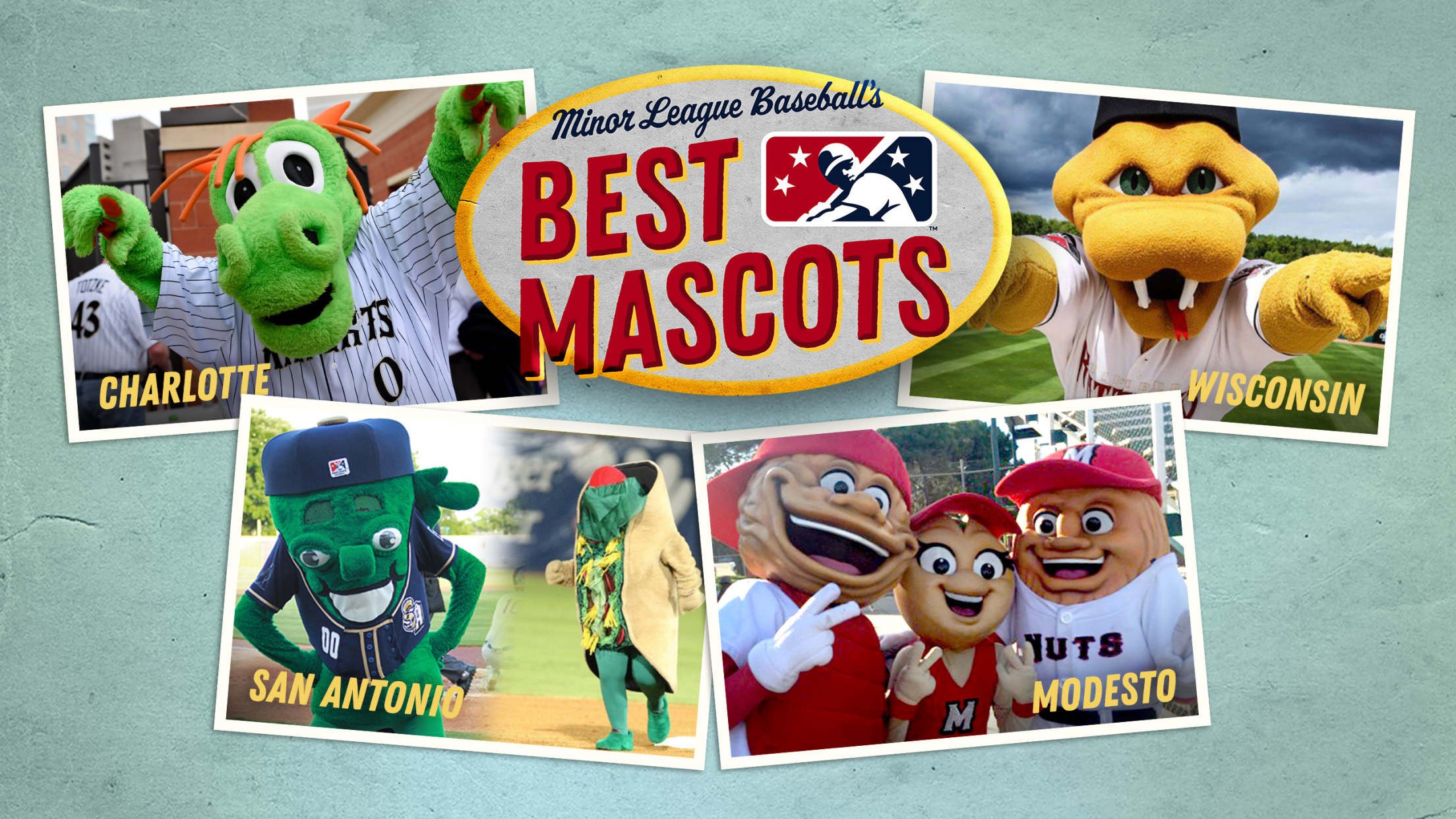 In Minor League Baseball, the players come and go. The mascot remains. Mascots are beacons of stability and bringers of joy, and the combination of these two durable traits make them universally beloved. Picking favorites is a thankless task, and while no one has to do it, this writer will
Step up to the plate: New MiLB food items
An aromatic roundup of notable 2023 concession stand debuts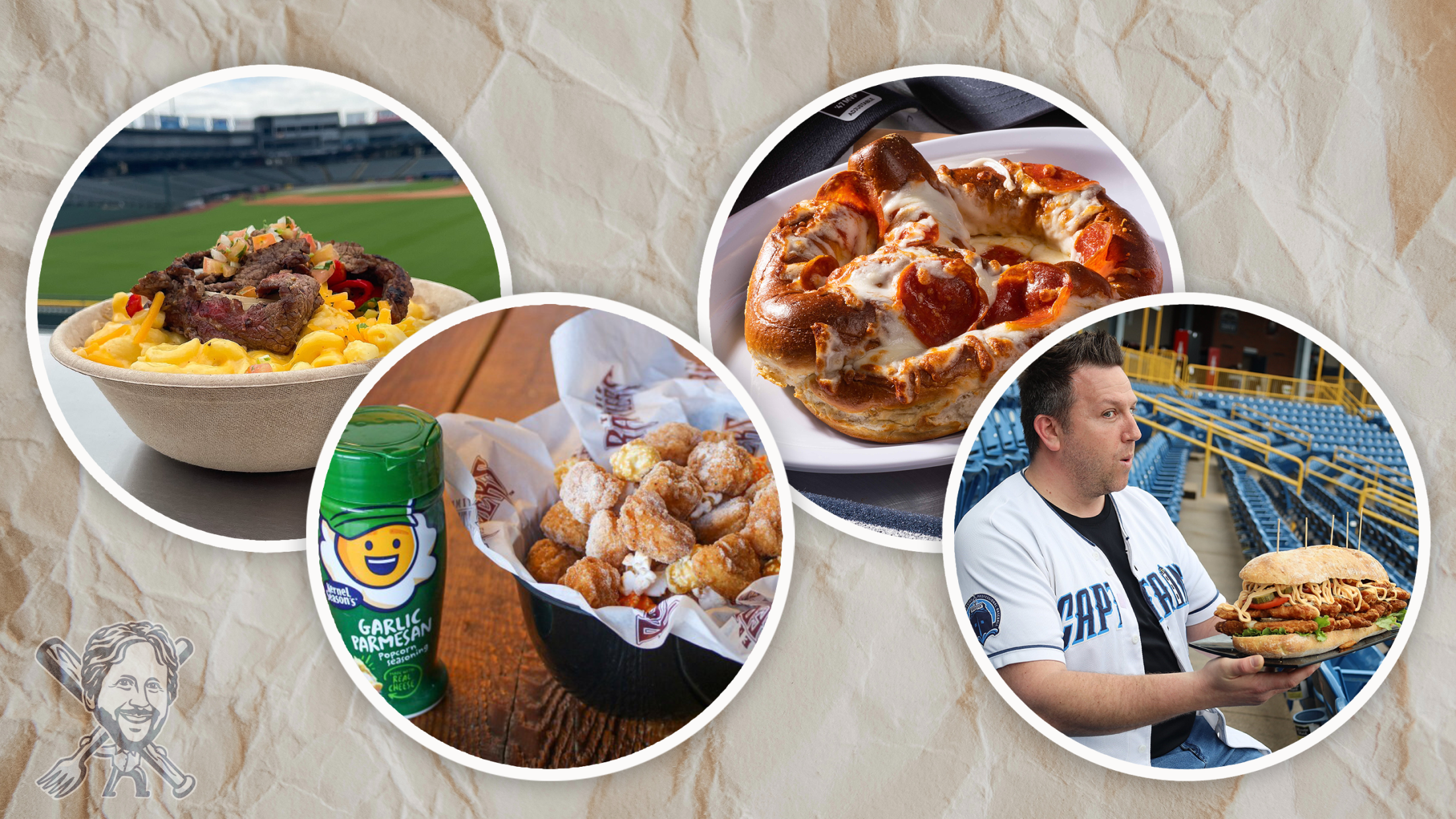 Hungry? If not, you probably will be after reading this appetizing article. What follows is a by-no-means comprehensive roundup of notable concession items debuting in the Minor Leagues this season. There's more where this came from, so there'll be a second course if the public is hungry for it. For
What's in a name? Rochester's baseball legacy
Morrie Silver, named after grandfather, dedicated to Red Wings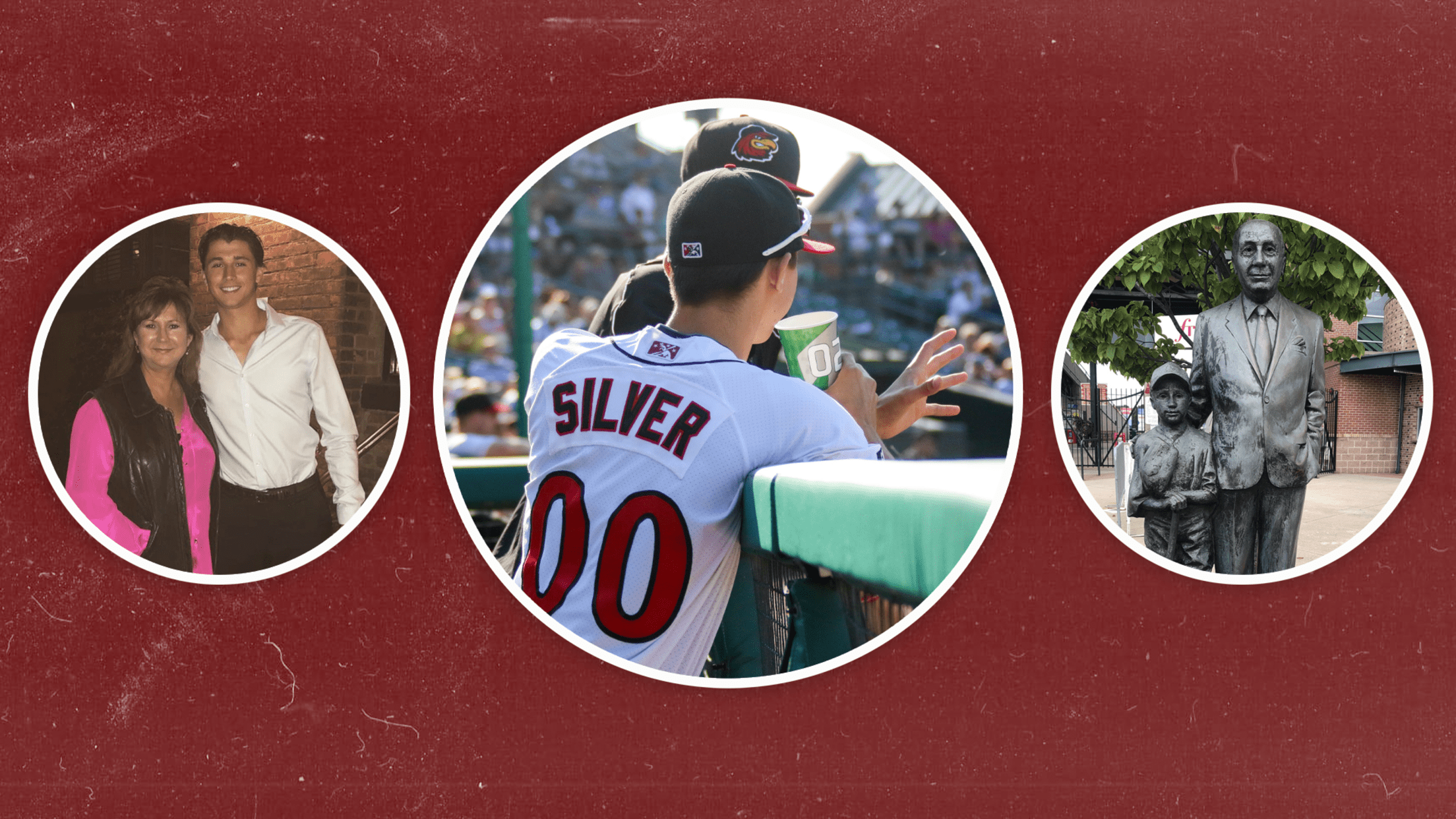 ROCHESTER, N.Y. -- Morrie Silver, director of communications for the Rochester Red Wings, has a name that looms large in the city's baseball history. He's carrying on a multi-generational Red Wings legacy started by his namesake grandfather, whose biggest accomplishment was nothing less than saving the franchise. The Red Wings,
Space Cowboys soar with bountiful brisket, more
Sugar Land Designated Eater tackles Howdy Dog, 'cosmic' dessert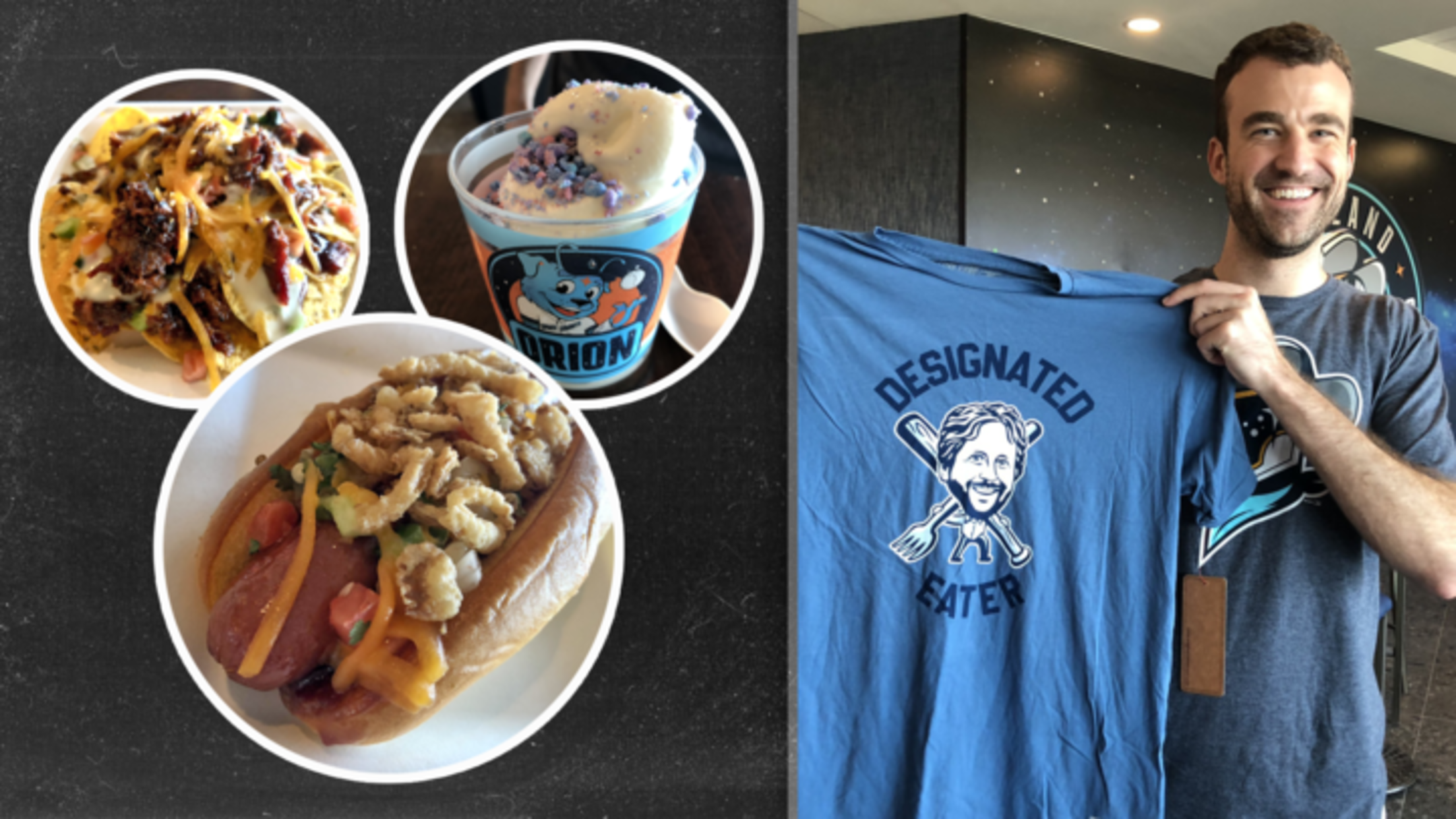 This post marks the first installment in a recurring Ben's Biz Beat Newsletter offseason series, detailing the concession highlights at each Minor League ballpark that I visited in 2022. At each stop of the way, I was joined in culinary solidarity by my Designated Eater, a local fan who consumes
Herd Chronicles dives deep into Buffalo baseball
Bisons fan Brian Frank tells team stories, from 1877 to the present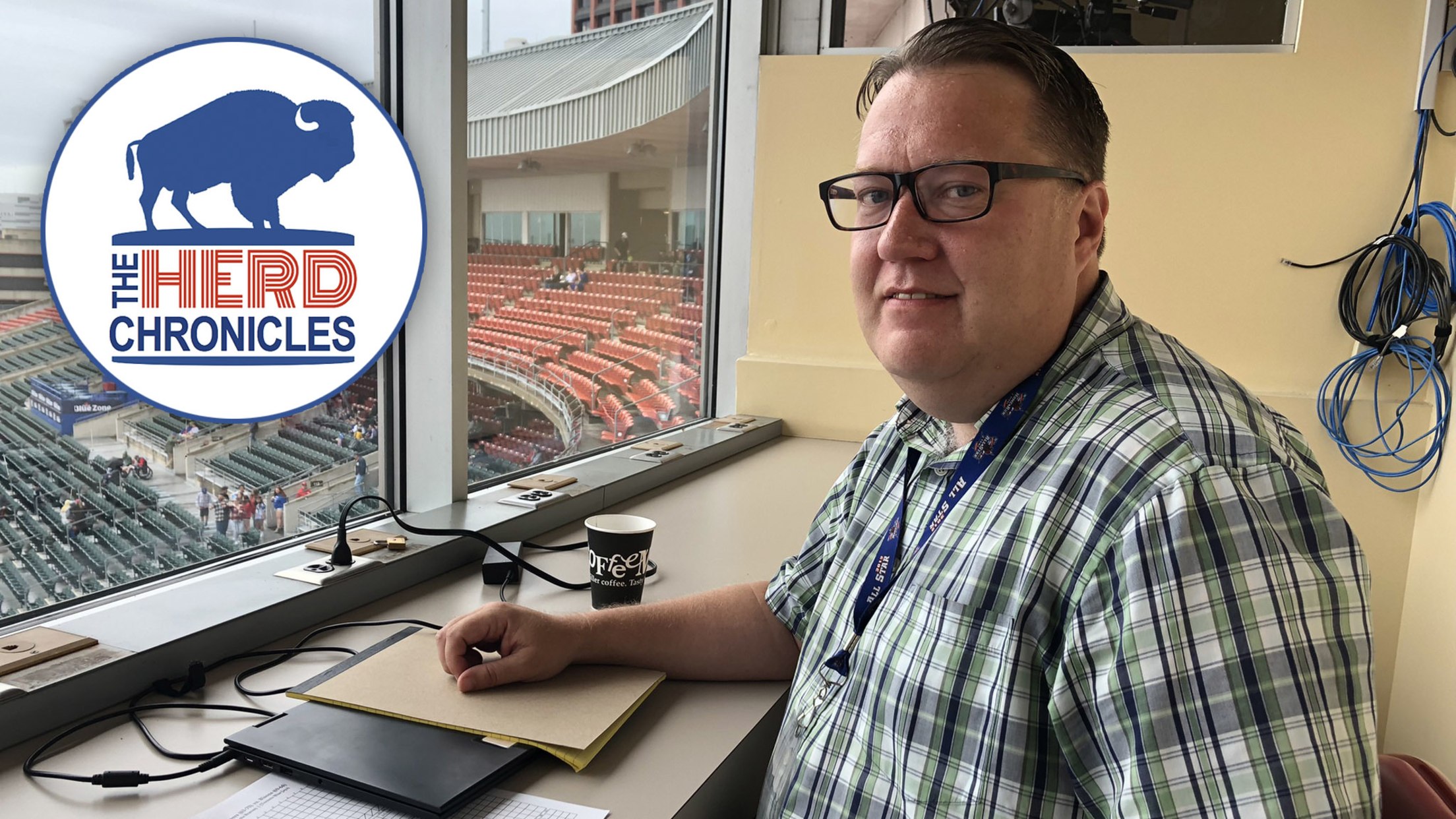 BUFFALO, N.Y. -- Brian Frank is on a mission that can be summarized in seven words: preserving the history of Buffalo Bisons baseball. When it comes to this storied franchise, there is a lot of history to preserve, arguably more than in any other current Minor League Baseball locale. Buffalo,
Barnacle Barb, mateys: Erie's pirate emcee
SeaWolves' Szelinski develops sassy, seafaring alter-ego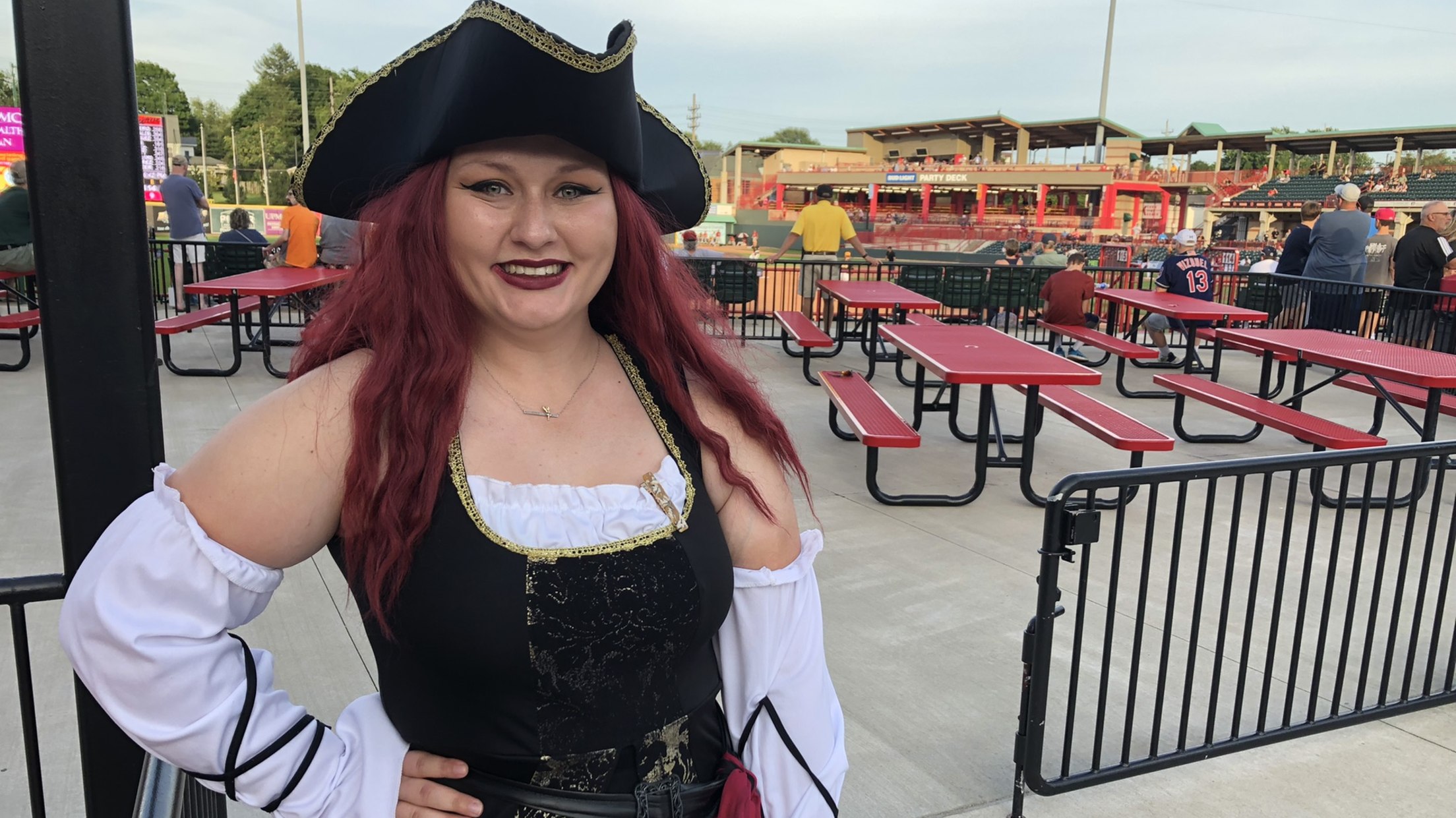 ERIE, Penn. -- Early in the 2021 season, just a few games into her new job as the Erie SeaWolves' on-field emcee, Cailyn Szelinski had an idea. "Makeup and costuming is a hobby of mine," she explained. "So I asked [the SeaWolves front office], 'Hey, look, I'm crazy enough to
Wichita's Crane advocates for blind, disabled
Wind Surge employee joined by guide dog, Vaughn, at the park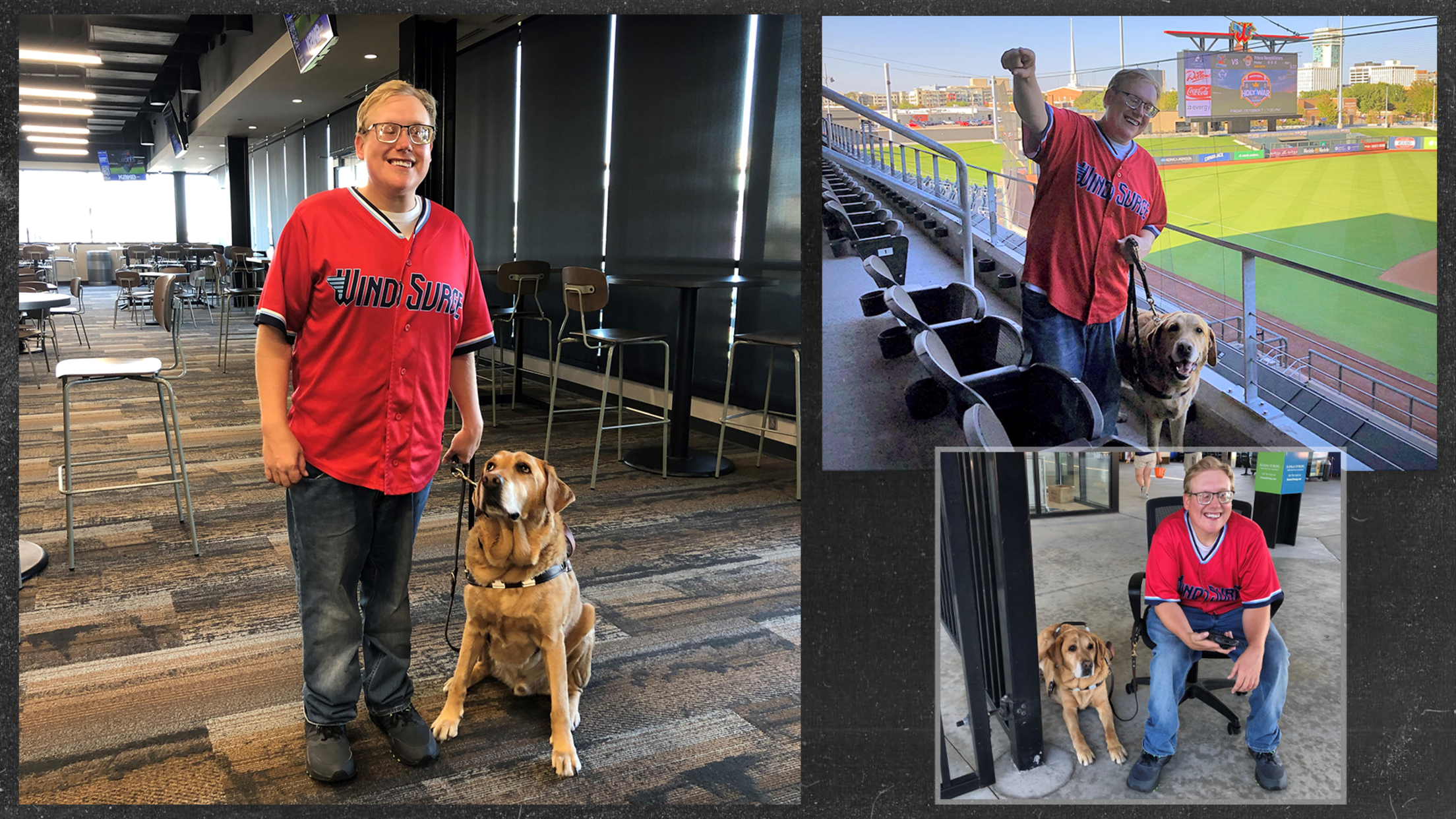 WICHITA, Kansas -- As fans approach the entrance of Wichita's Riverfront Stadium, home of the Wind Surge, they are greeted by a pair of friendly faces: Andrew Crane and his guide dog, Vaughn. Crane, who has cerebral palsy and was born blind, was one of the first gameday employees hired
Navarro travels unique path to OKC Dodgers
Chicago native started Minor League career after serving in Navy
OKLAHOMA CITY -- On November 8, 2009, the Arizona Cardinals rolled to a 41-21 victory over the Bears at Chicago's Soldier Field. For the majority of the 62,000 fans in attendance, it was a game to forget. Not so for A.J. Navarro. The Bears may have been underwhelming on the
Field of Genes: Rochester's father-son team
Red Wings' ballpark grounds crew headed up by Buonomo duo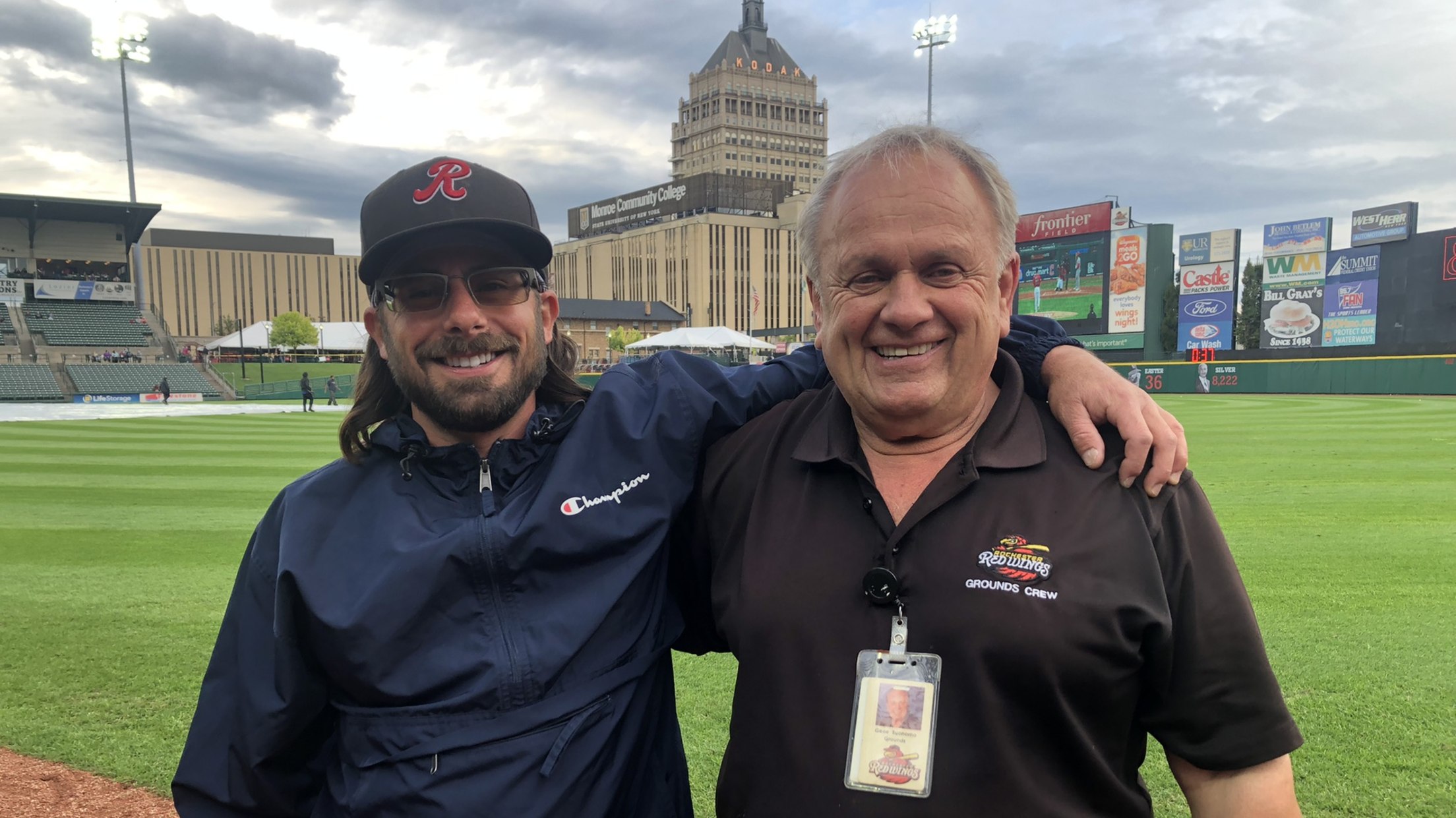 ROCHESTER, N.Y. -- Gene and Geno Buonomo are separated by one letter and not much else. Gene is the head groundskeeper for Triple-A Rochester while Geno, his son, is the assistant groundskeeper. As for how Geno came to Gene's line of work, it must've been in the genes. Right? "Uhhh,
Field general: Rosoff goes from Army to Erie
West Point graduate balances careers in baseball, military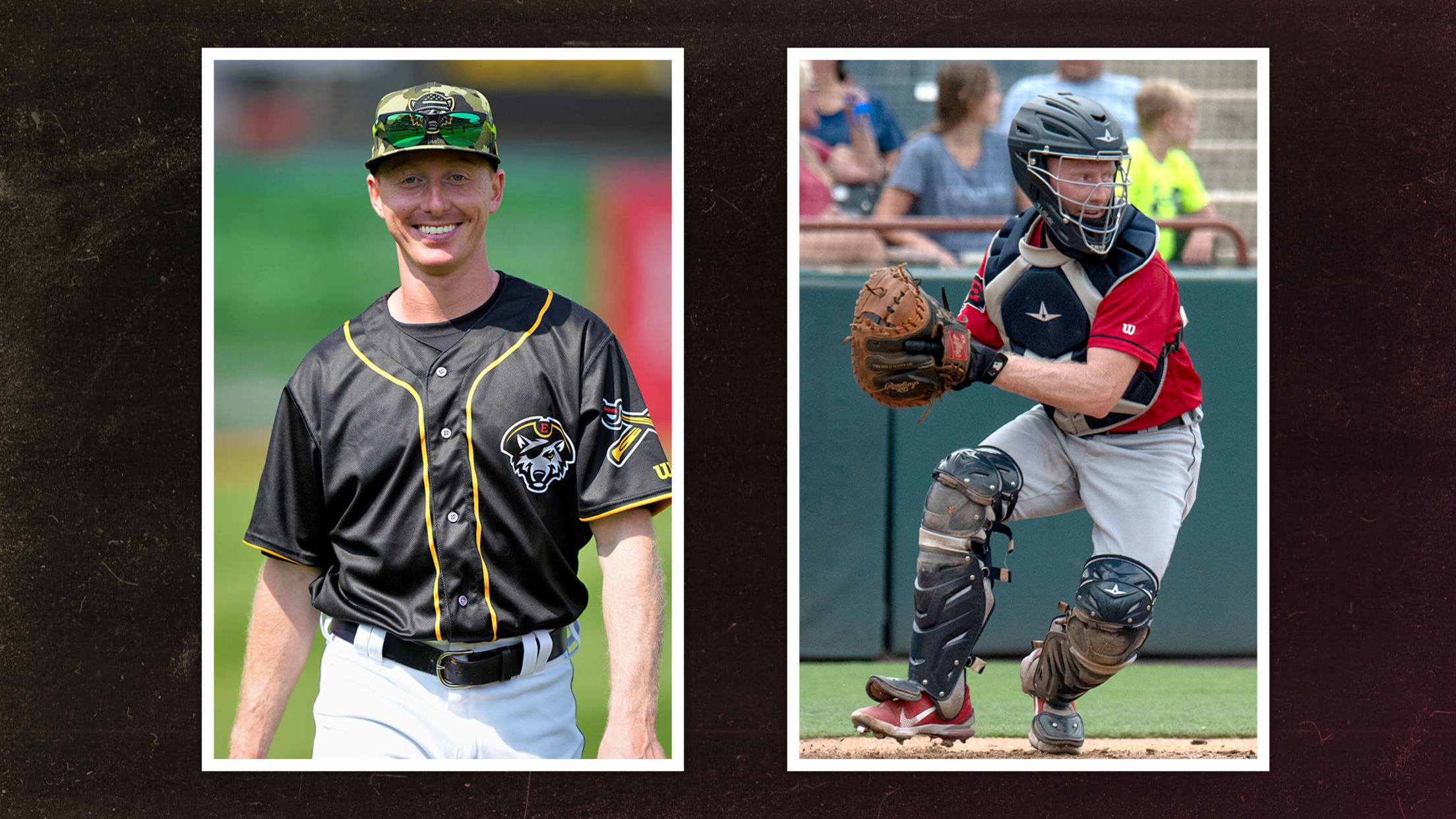 ERIE, Penn. -- When Double-A Erie catcher Jon Rosoff steps to the plate at UPMC Park, an Army running cadence song plays over the PA. This anomalous walk-up music, more evocative of boot camp than ballgame, encapsulates Rosoff's dual existence. Since signing with the Tigers organization in 2018, he's balanced
Yes to Yaya: Erie embraces energetic reliever 
SeaWolves' Chentouf an extroverted, exuberant fan favorite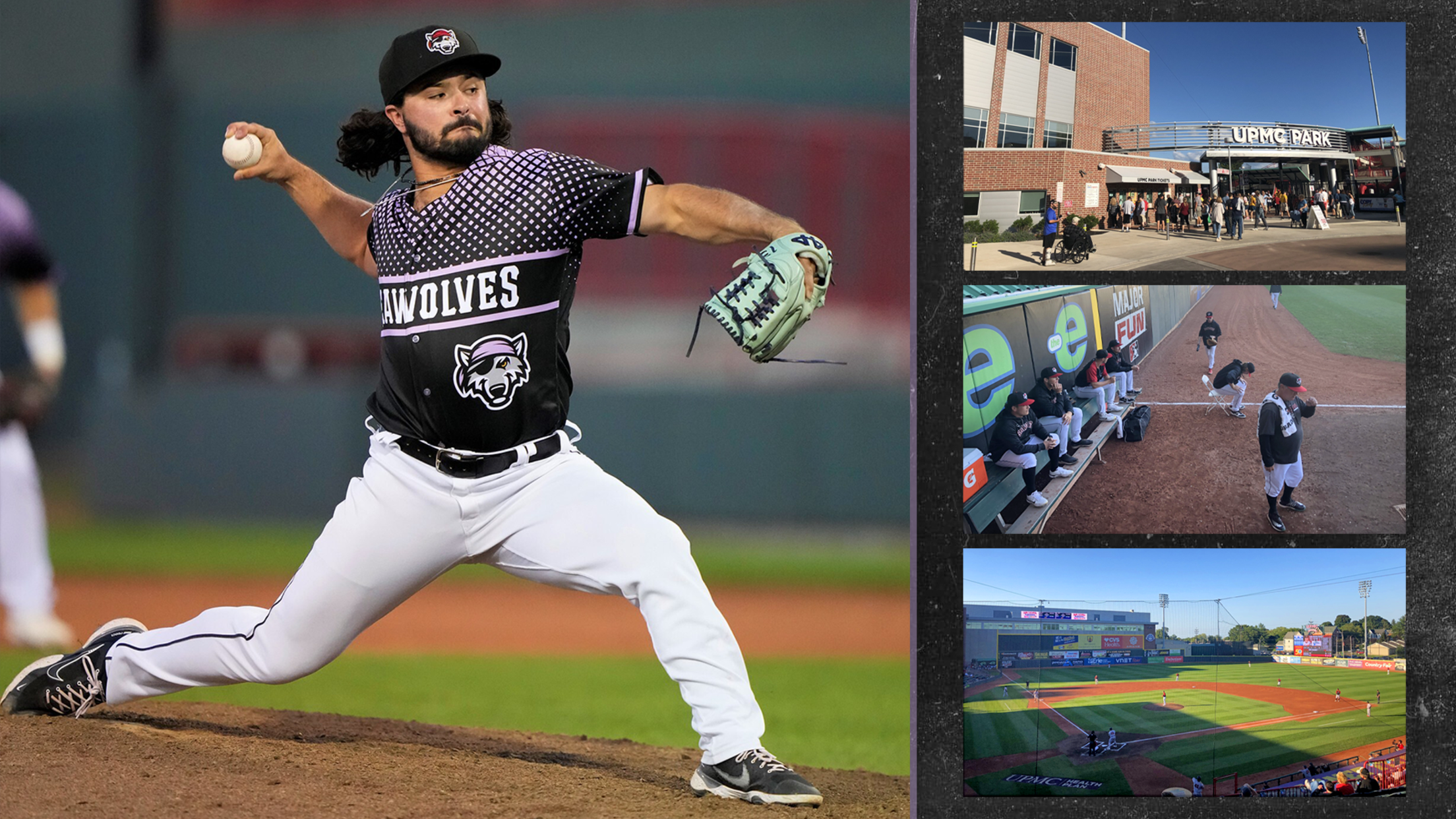 ERIE, Penn. -- Yasin Chentouf, a bearded, long-haired and compactly built SeaWolves relief pitcher, has always had a gift for gab. It's just who he is. This propensity for loquaciousness resulted in his nickname, which he's had for the entirety of his baseball career: Yaya. "My first year playing baseball,
Snake bites: Timber Rattlers chef elevates cuisine
Behrman caters to Appleton appetites with diverse ballpark menu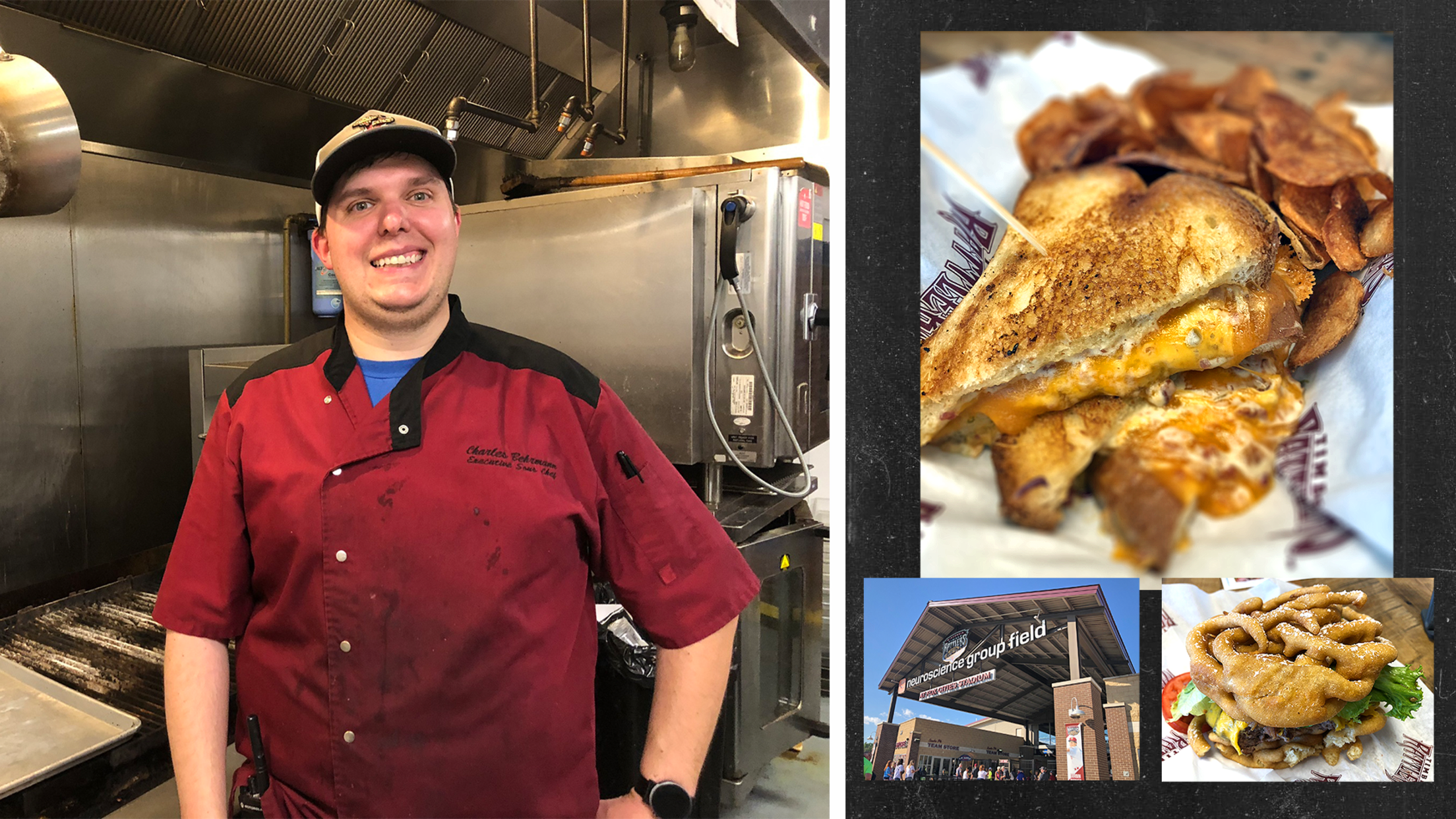 APPLETON, Wisconsin -- It's one hour before game time, and Charles Behrmann is busy. The Wisconsin Timber Rattlers executive chef is working out of a spacious ballpark kitchen, stationed in front of a battery of sizzling deep fryers and frequently checking on the various items baking in the adjacent ovens.
Snappers to Sky Carp: Beloit fans stick with team 
Pat and Ken Arndt reflect on Pohlman Field's intimacy, accessibility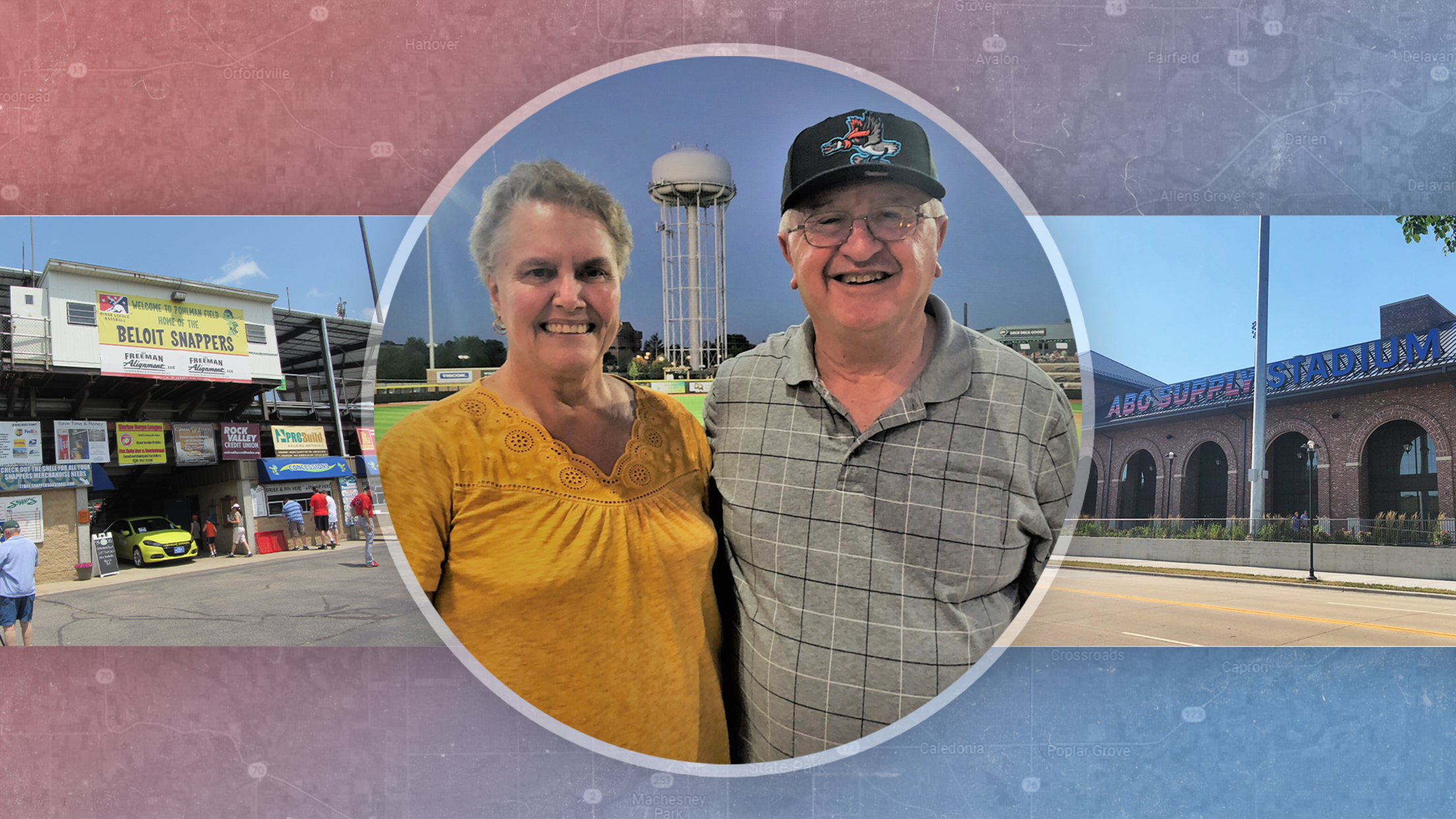 BELOIT, Wisconsin -- 2021 marked the end of the line for Pohlman Field, home of Beloit, Wisconsin's Midwest League team since 1982. During that farewell campaign, the High-A Miami affiliate, then known as the Snappers, had seven full-season ticket holders. Not 700, 70 or even 17. Just seven. Pat and
Visiting Bricktown's Oklahoma Sports HOF
OKC Dodgers' ballpark also houses shrine to Sooner State greats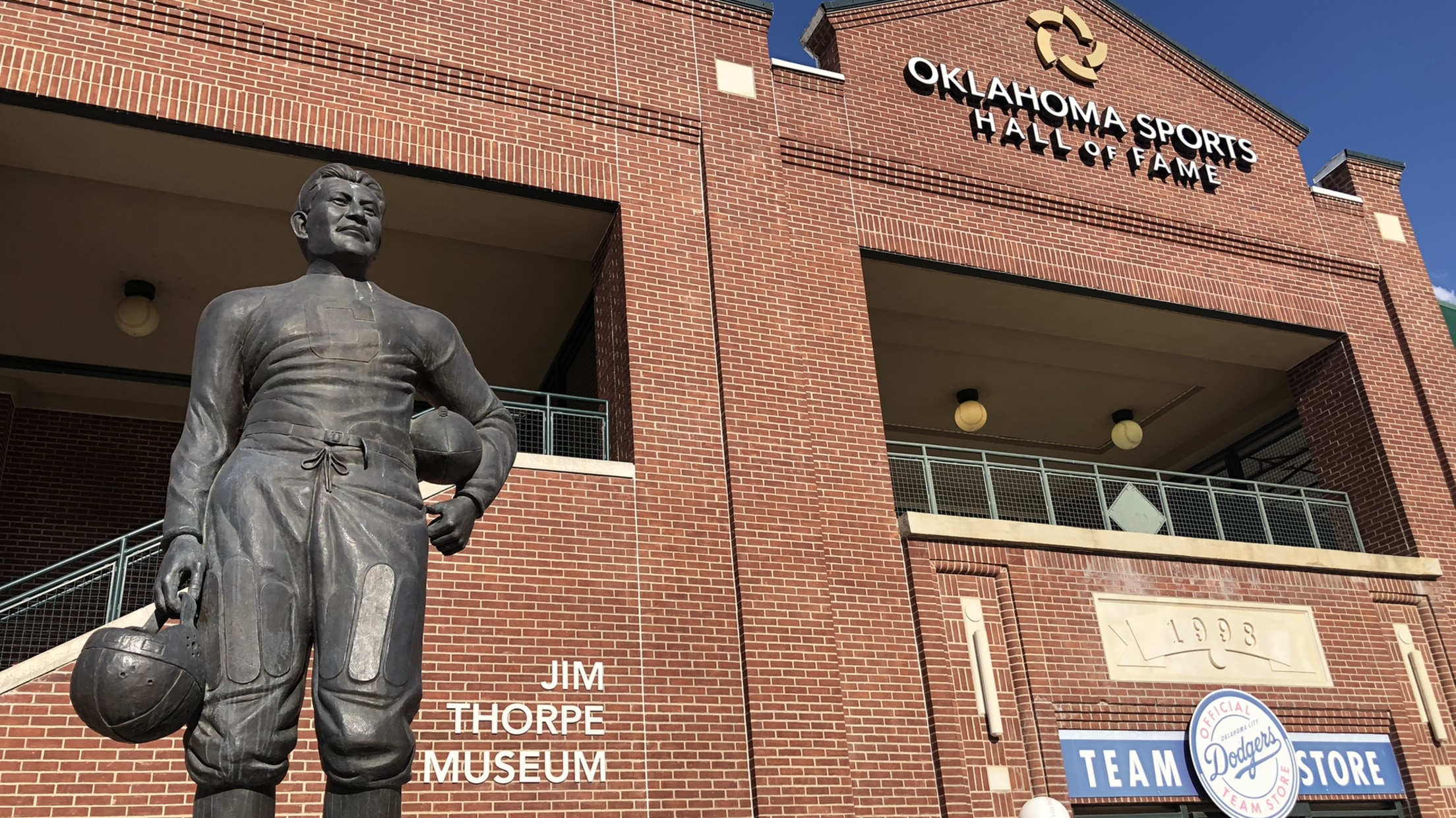 OKLAHOMA CITY -- "Astronauts, country music stars and athletes, we seem to just spit 'em out." That's Justin Lenhart's succinct summation of Oklahoman occupations that have made an outsized impact on American culture. As curator of the Oklahoma Sports Hall of Fame, Lenhart's focus is on the "athletes" portion of
Ball hogs: St. Paul's porcine baseball legacy 
For as long as they've existed, Saints have celebrated pigs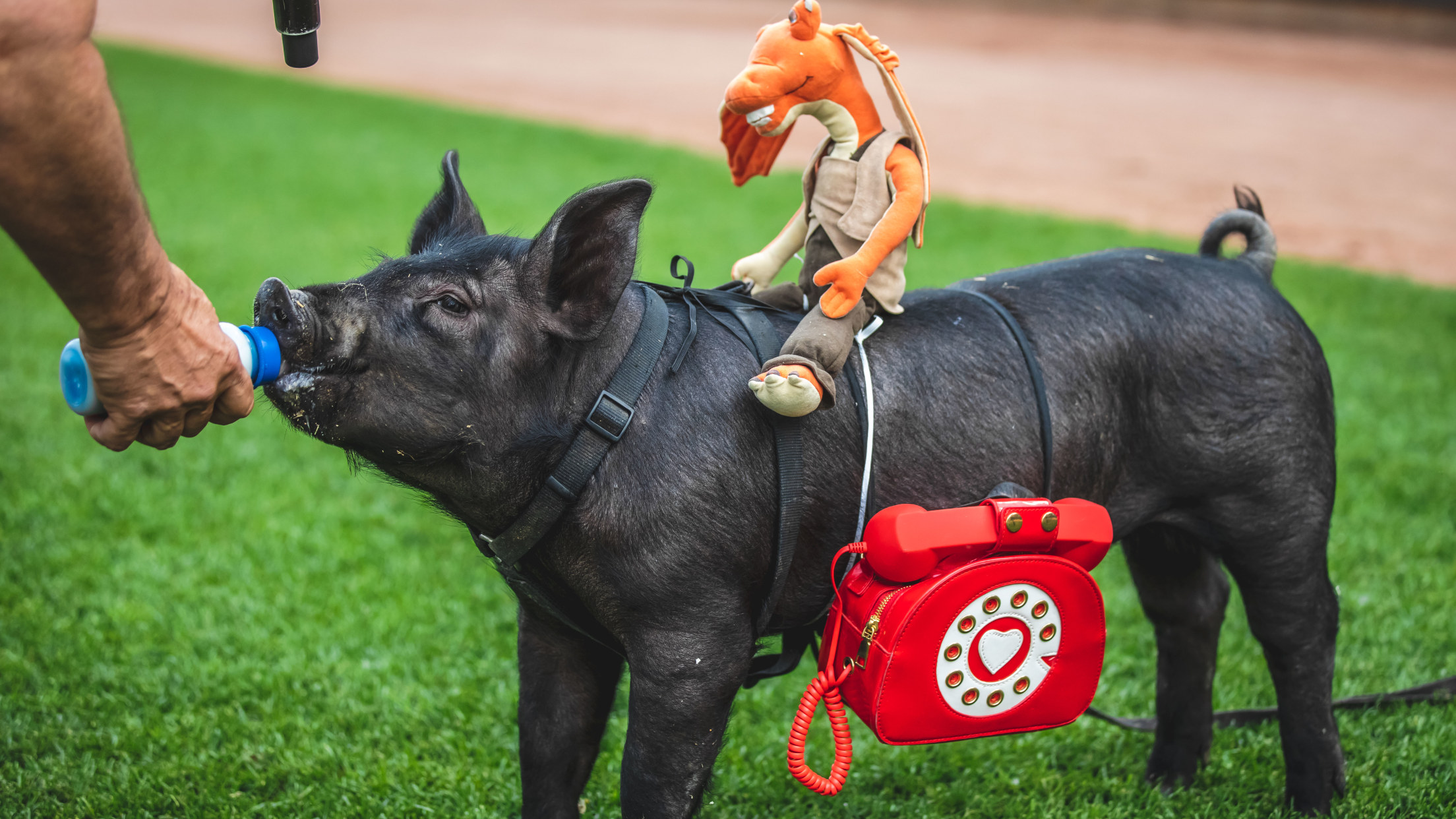 ST. PAUL, Minnesota -- During their inaugural 1993 campaign at Midway Field and in every season since, the St. Paul Saints have employed a ball pig whose job is to deliver baseballs to the home plate umpire. These saddlebag-wearing dugout messengers are the most prominent aspect of a gameday experience
Hubbard brothers take hands-on approach in Tulsa
Drillers owners inspired by fan-friendly legacy of their father, Went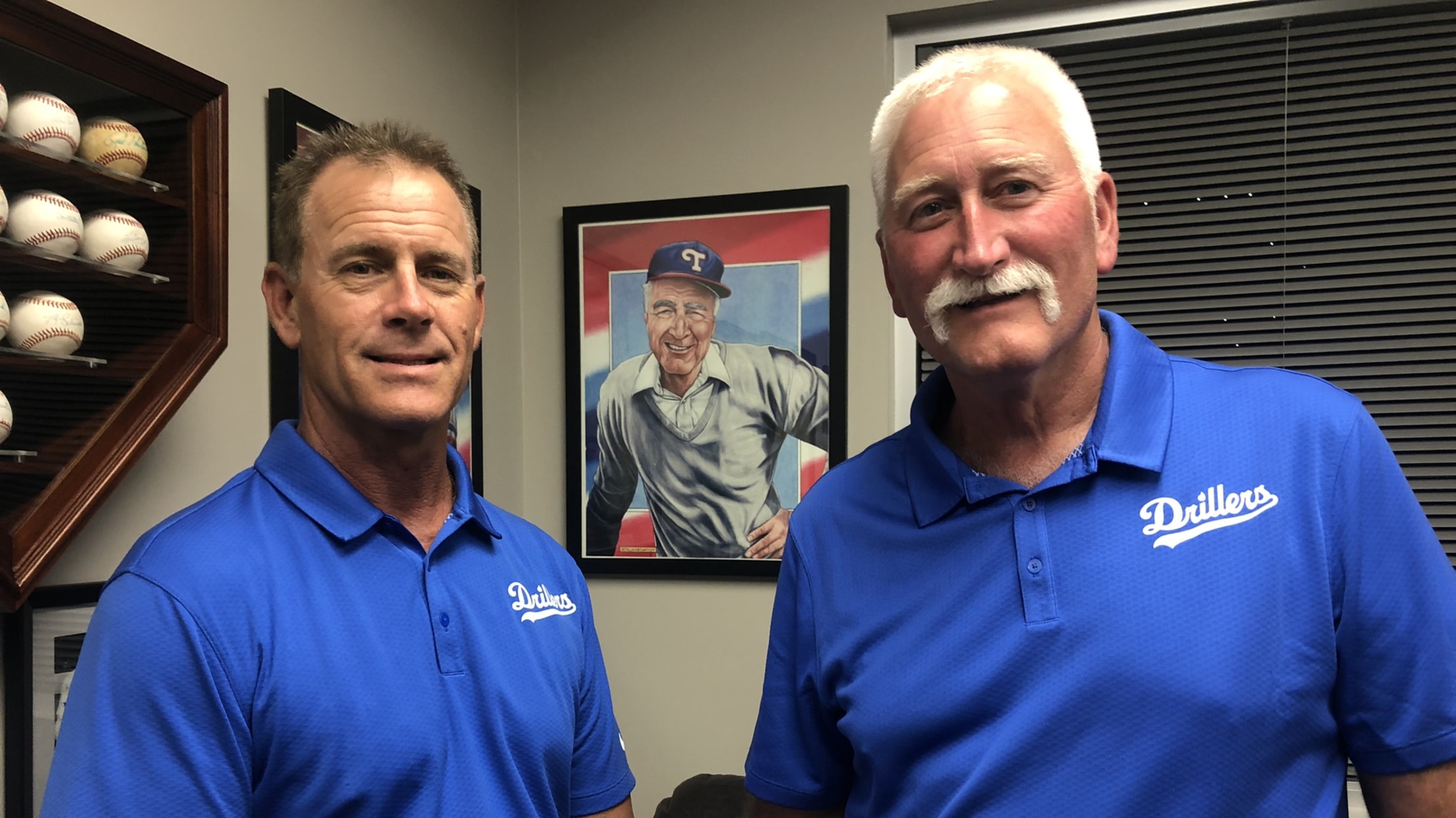 TULSA, Oklahoma -- Prior to a Tulsa Drillers game late last month, Jeff Hubbard was stationed just inside the front entrance handing out bobbleheads and breaking down the cardboard boxes they had been stored in. His brother, Dale, could be found on the streets outside, shuttling fans in a golf
Local 'Ghosts' bring Field of Dreams to life 
Iowa-based baseball group has long and improbable history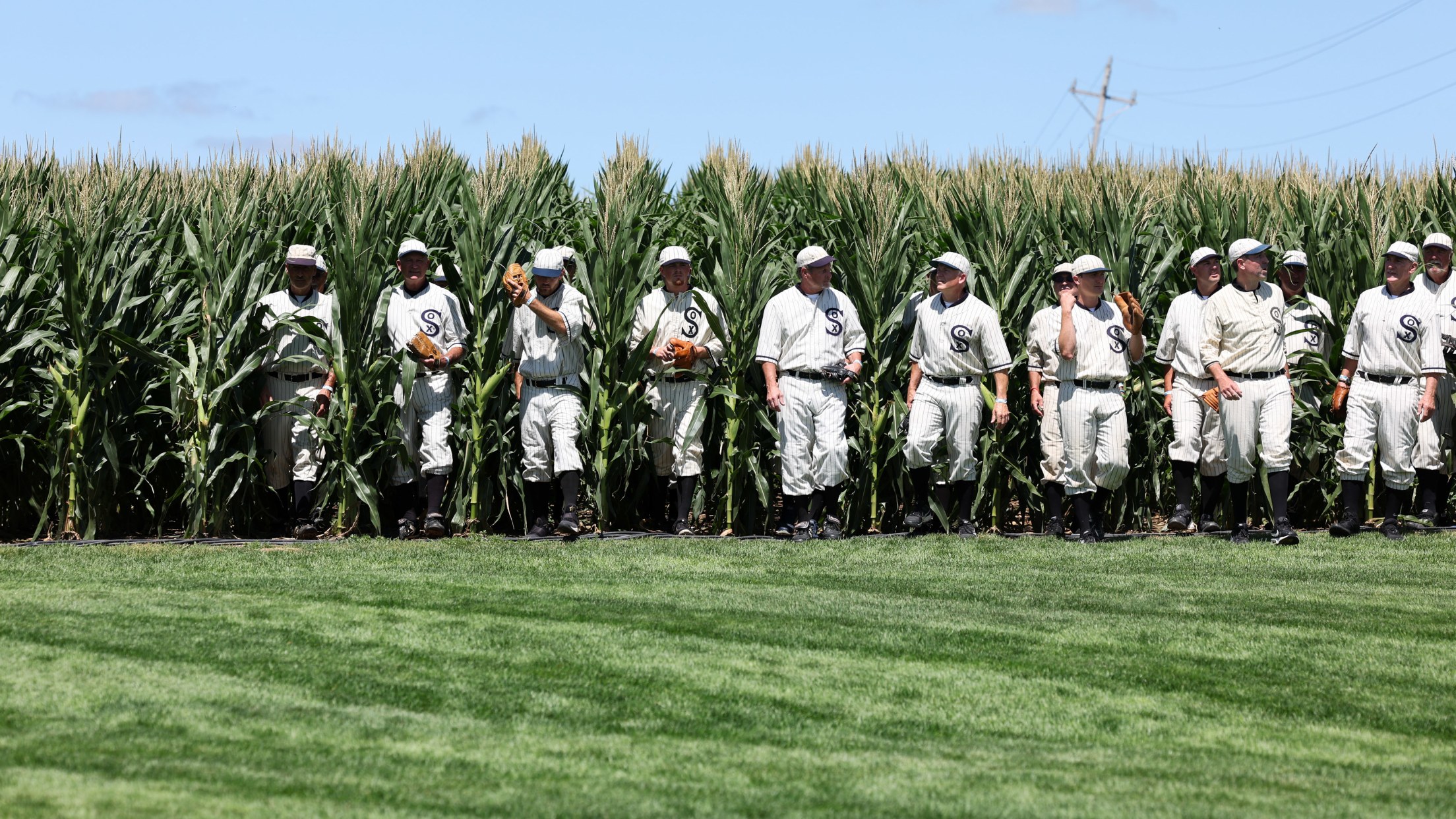 DYERSVILLE, Iowa -- On Tuesday afternoon, prior to the inaugural MiLB at Field of Dreams game, a group of men wearing 1919 Chicago White Sox uniforms emerged from the same cornfield depicted in the movie. This pinstriped contingent were members of the Ghost Players, a group that played a huge
MiLB at Field of Dreams gameday journal
A real-time account of a cinematically inspired cornfield contest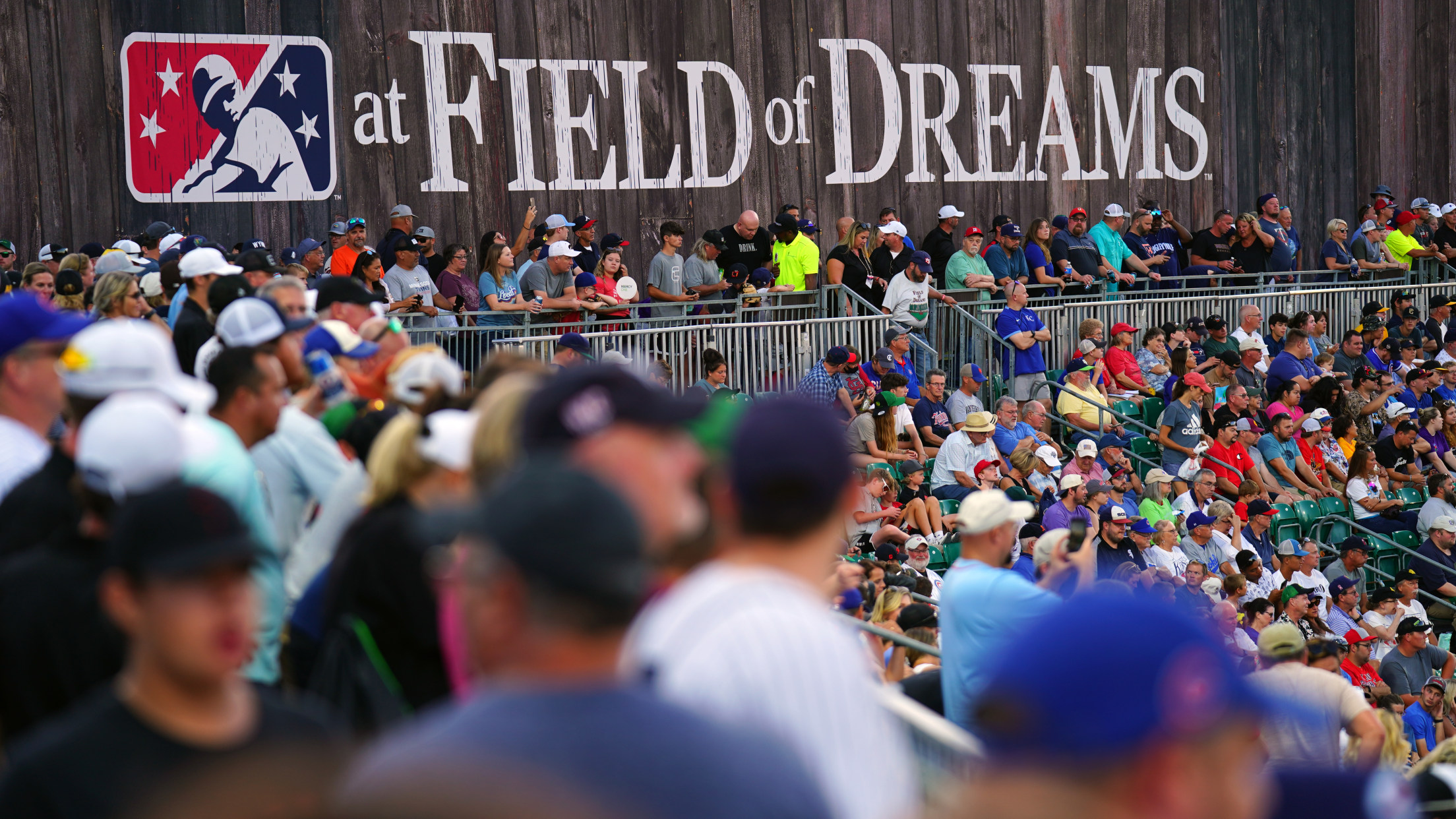 DYERSVILLE, Iowa -- "If you write it, they will read." As I traveled into Iowa, marveling at the grandeur of the mighty Mississippi, this sentiment echoed through my head. Whether a ghostly transmission or a convenient manifestation of my subconscious, it matters not. Cinematic inspiration is everywhere today, as the
MiLB.com crew traveling to 'Field of Dreams'
Cedar Rapids and Quad Cities facing off in cornfield Tuesday night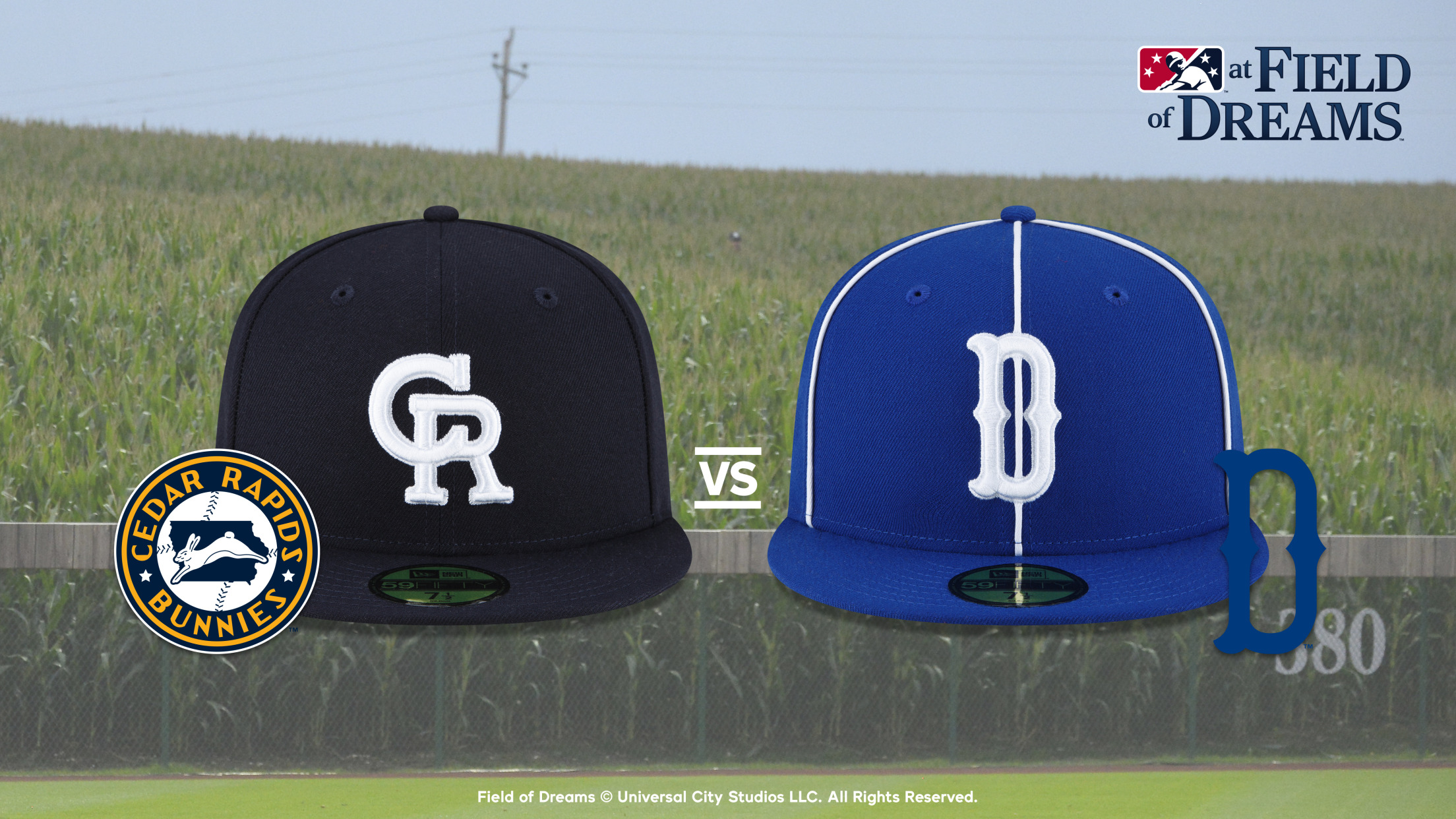 Road trip! On Sunday morning, Kelsie Heneghan, Sam Dykstra and myself will set our GPS coordinates for Dyersville, Iowa, home of the inaugural MiLB at Field of Dreams game. This mystical Midwest League contest will take place Aug. 9, two days before the Cubs and the Reds play the MLB
Love is in the air: Wind Surge inspire romance novel 
Wichita ballpark employee writes tale of love, murder, mascot races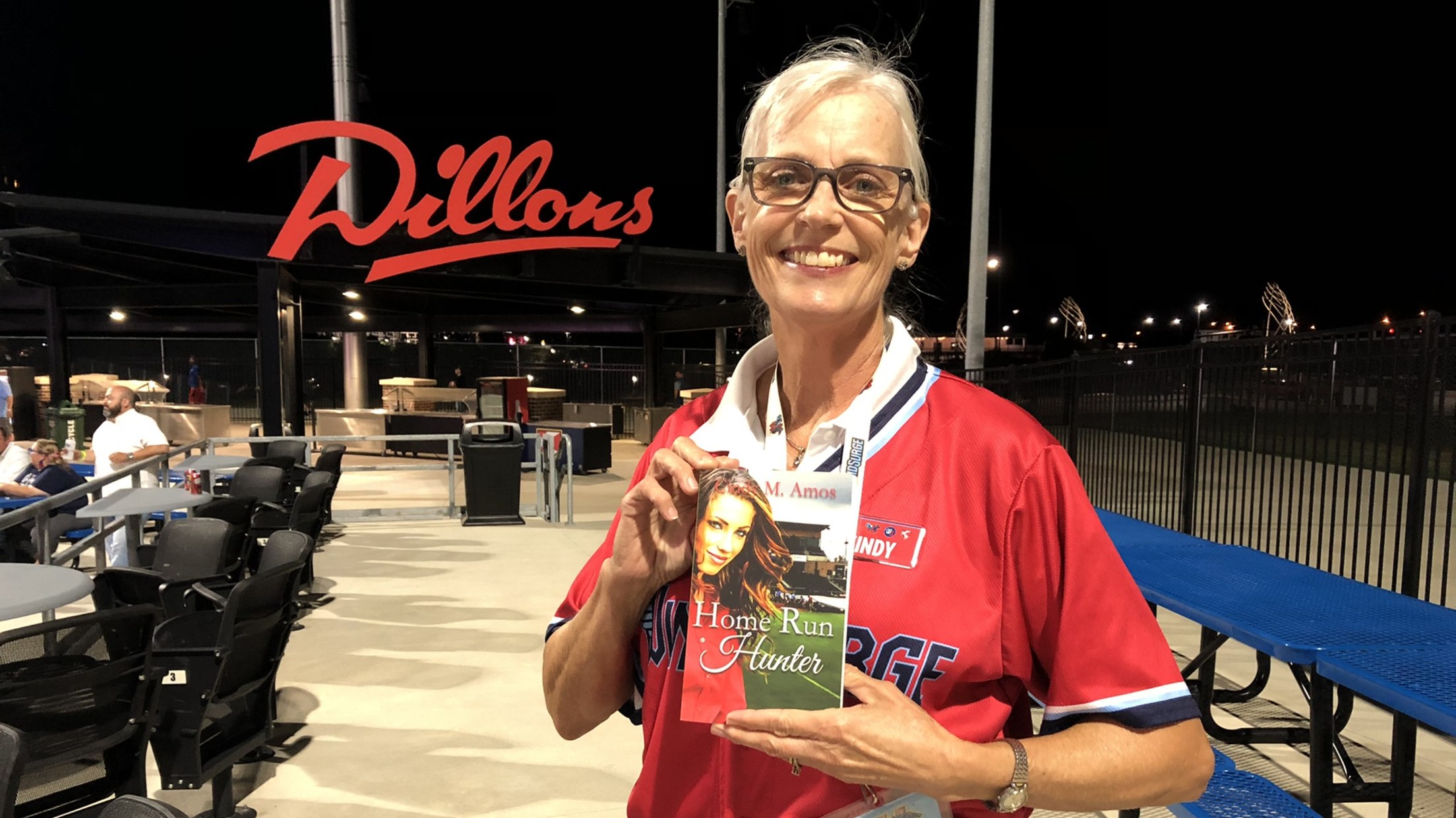 WICHITA, Kansas -- An internship with a Minor League Baseball team can result in all sorts of unpredictable experiences. For example, Jacob Koch served as the inspiration for the lead protagonist in a romance novella set at the ballpark. The novella in question is Home Run Hunter, written by Cindy