Remembering the Triple-A Scranton/Wilkes-Barre Red Barons 
Original PA announcer John Davies reflects on Triple-A team's years as Philadelphia affiliate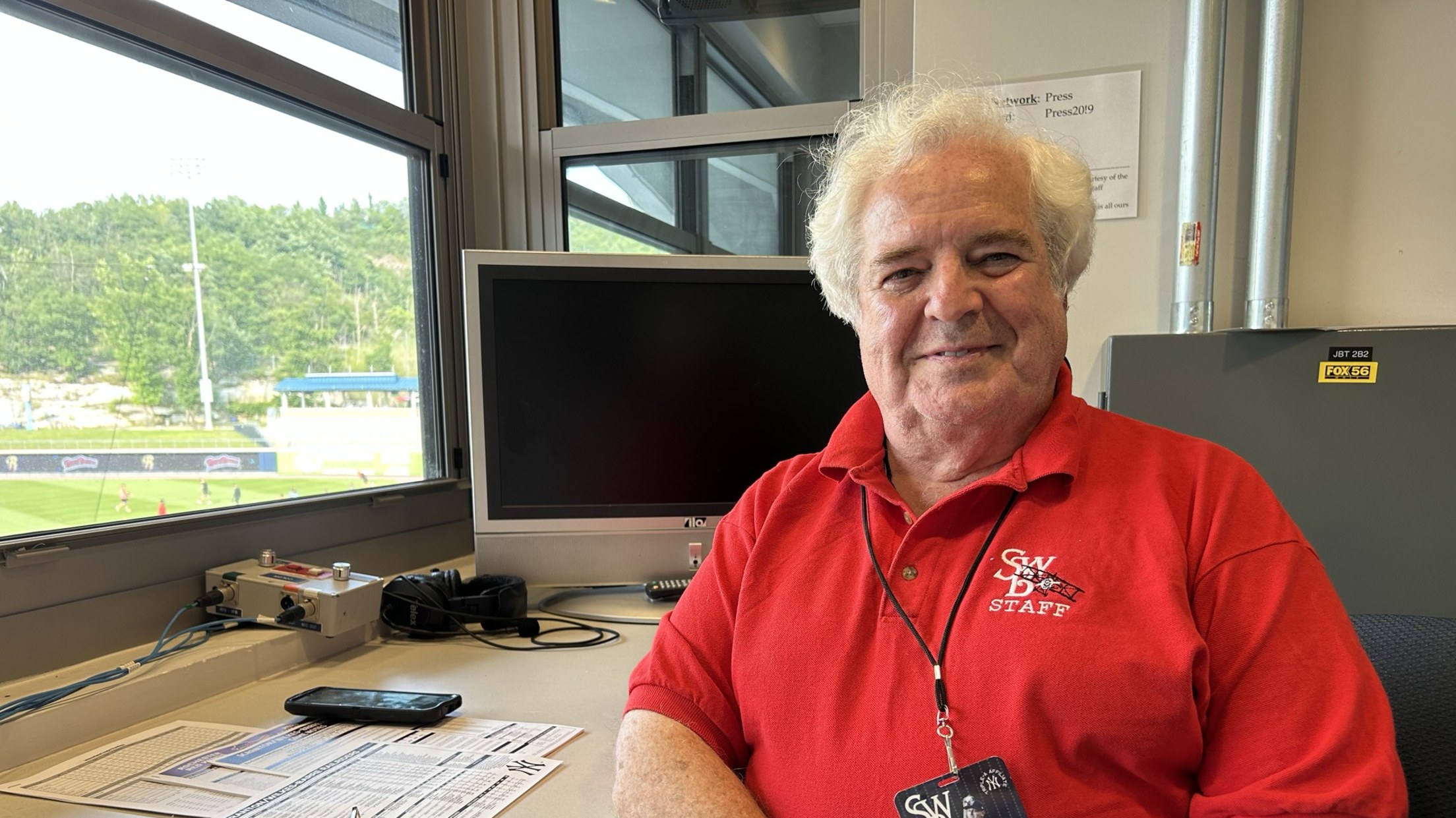 MOOSIC, Pa. -- April 26, 1989 was an auspicious day for northeast Pennsylvania baseball fans, as the Scranton/Wilkes-Barre Red Barons played their first home game at Lackawanna County Multi-Purpose Stadium. This marked the return of Minor League Baseball to the region after a 35-year absence, and 11,000 fans packed the
Wahoos' Kirby came for vacation, found dream career
Road to long-term professional fulfillment began with visit to family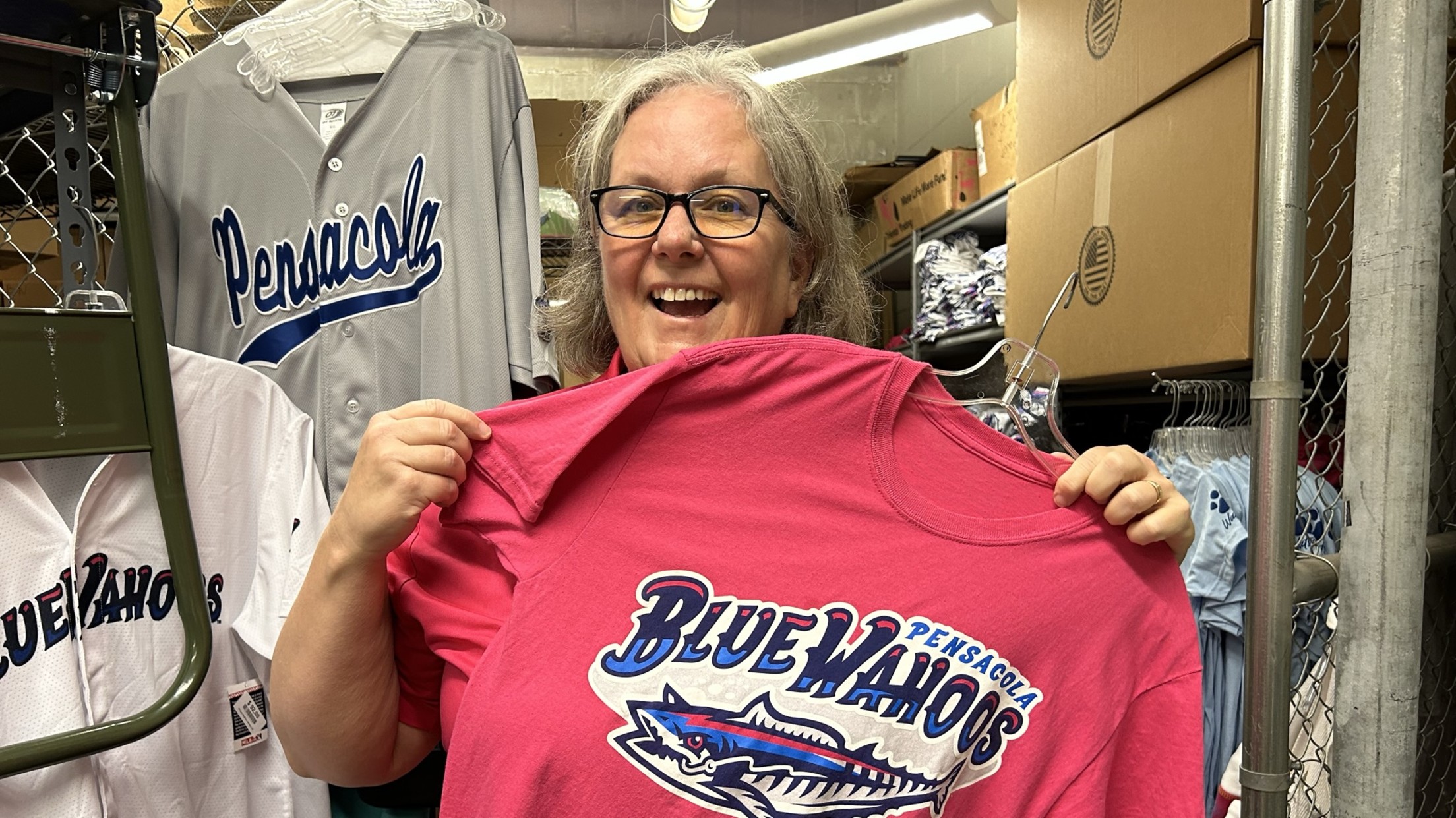 PENSACOLA, Fla. -- One of the most enduring clichés associated with working in Minor League Baseball is the "wearing of many hats." Donna Kirby, longtime member of the Double-A Pensacola front office, embodies this jack-of-all-trades mentality. Kirby has pretty much done it all over the course of her Blue Wahoos
From field to screen: IronPigs stringer explains job
Cory Chryst transmits game data from Coca-Cola Park press box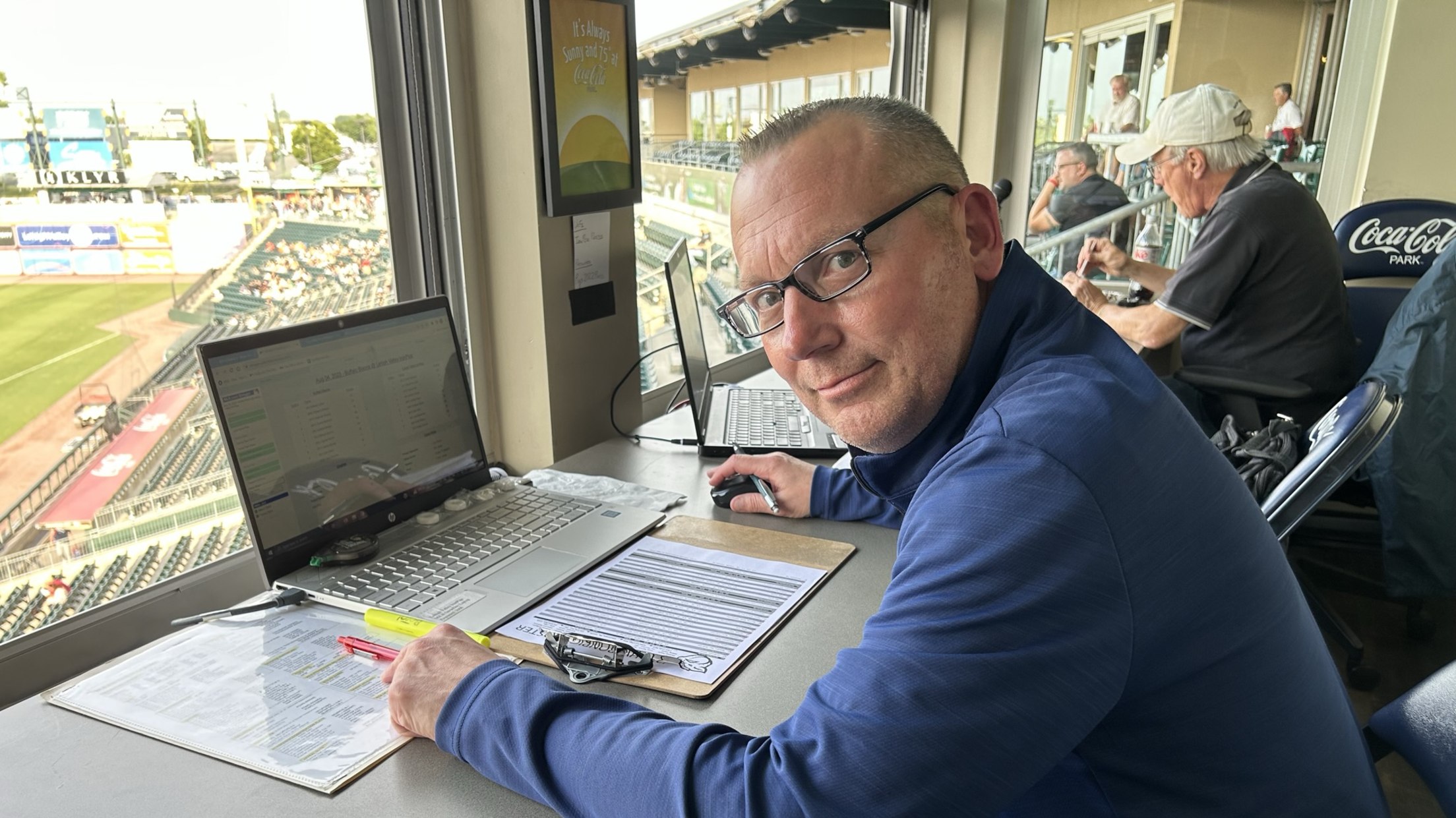 ALLENTOWN, PENN. -- Within a ballpark press box, many of the job titles are self-explanatory. The broadcasters broadcast the game, the scorers score it and the writers write about it. Similarly, the stringers string it. This last position, crucial and therefore ubiquitous, isn't as widely understood as the press box's
Biscuits' fan there for every pitch in 1,300 games
Richard Chamberlain was first in line for Rays' Double-A affiliate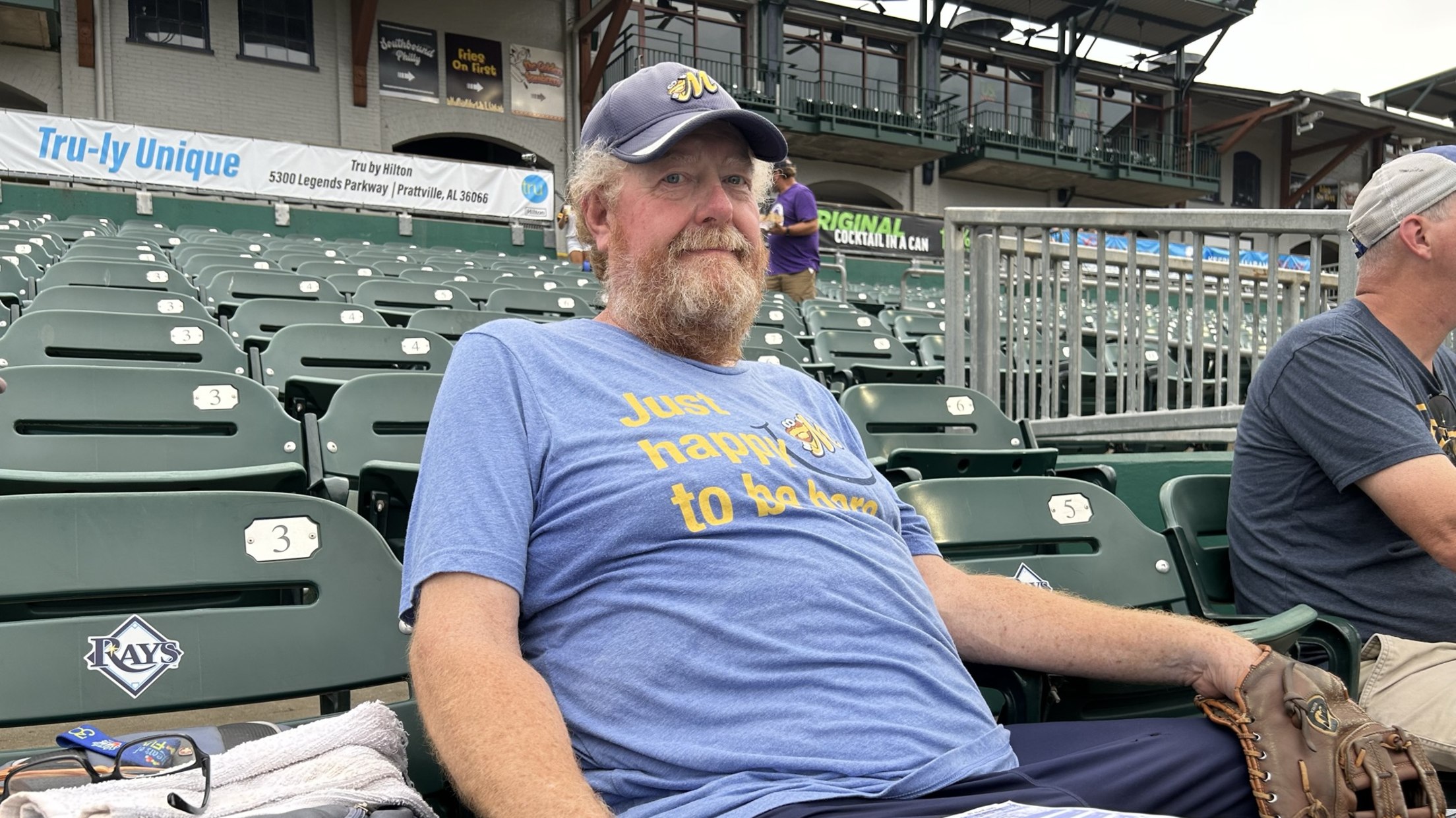 MONTGOMERY, Ala. -- Prior to the 2004 season, when Montgomery's new Minor League Baseball team announced they would be named the Biscuits, Richard Chamberlain was the first in line to buy team merchandise. When season tickets went on sale, he was, again, the first in line. "I tend to overdo
Tylicki fosters team mentality in baseball, military
Following army deployments, ops director returned to Binghamton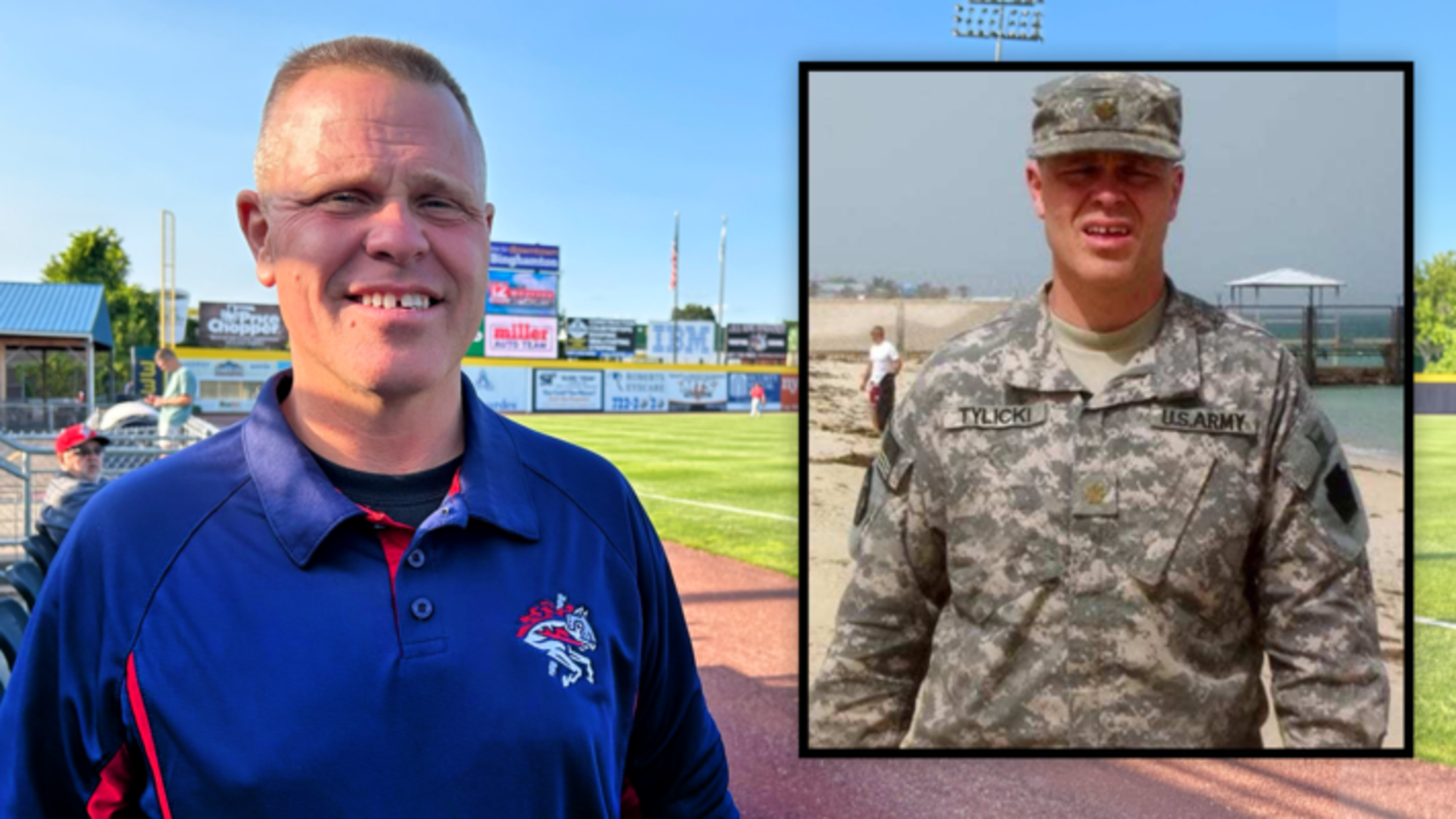 BINGHAMTON, New York -- Working in a Minor League Baseball front office is a world away, sometimes literally, from serving in the military. Richard Tylicki, director of stadium operations for Double-A Binghamton, nonetheless finds similarities between the two pursuits. "I think in Minor League Baseball you work a lot --
'Such a gem:' Nat Bailey Stadium's enduring appeal 
Historic park occupies unique space in Vancouver sports landscape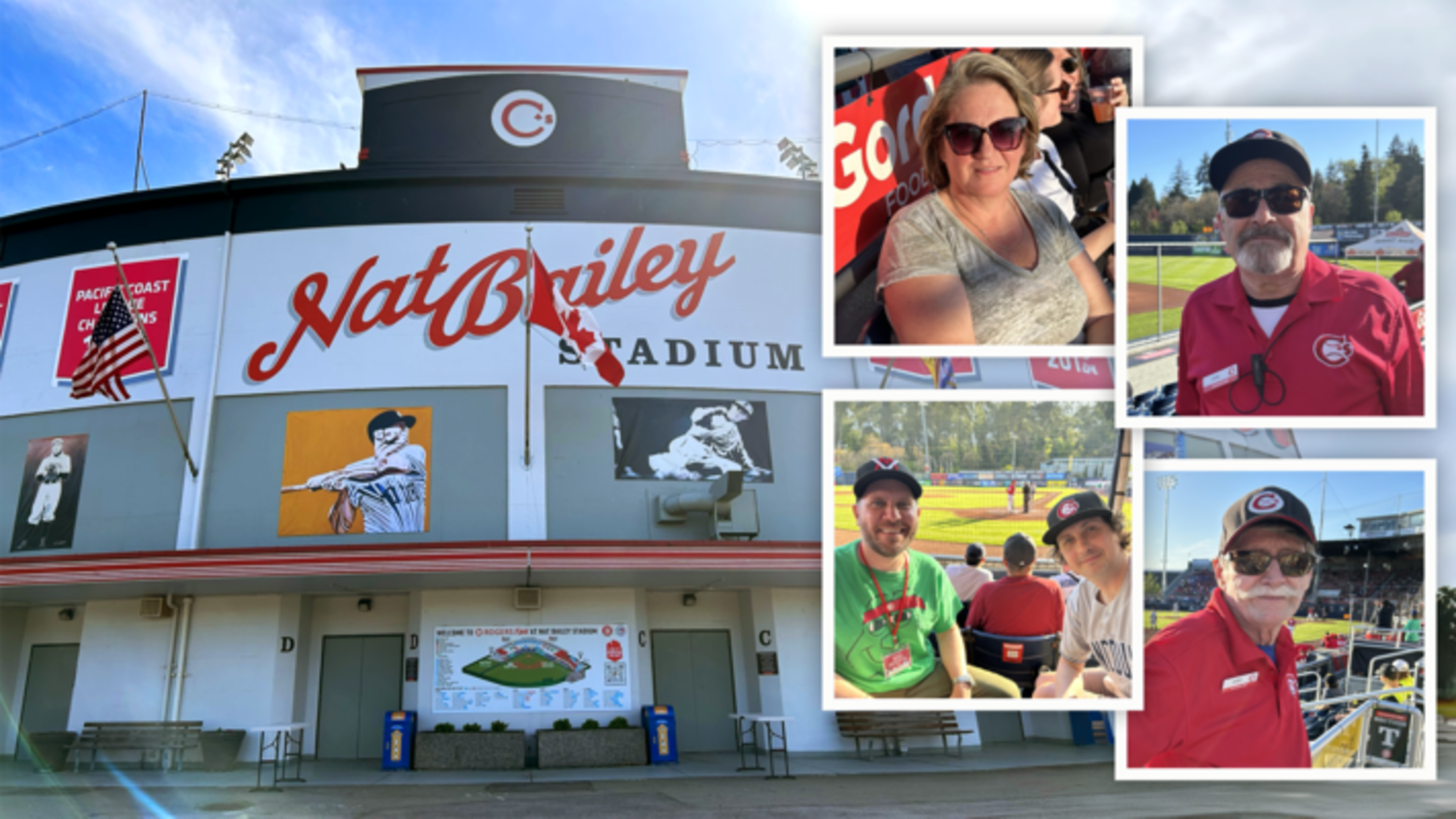 When you think of baseball in the year 1951, Rookie of the Year Willie Mays might spring to mind. Or his teammate, Bobby Thomson, hitting the "Shot Heard 'Round the World" to propel the the New York Giants to the World Series. A lesser-known baseball event from that year, but
Travel ball: Kaleb Bowman's overseas odyssey
Shuckers reliever improved his game in Canada, Australia, Germany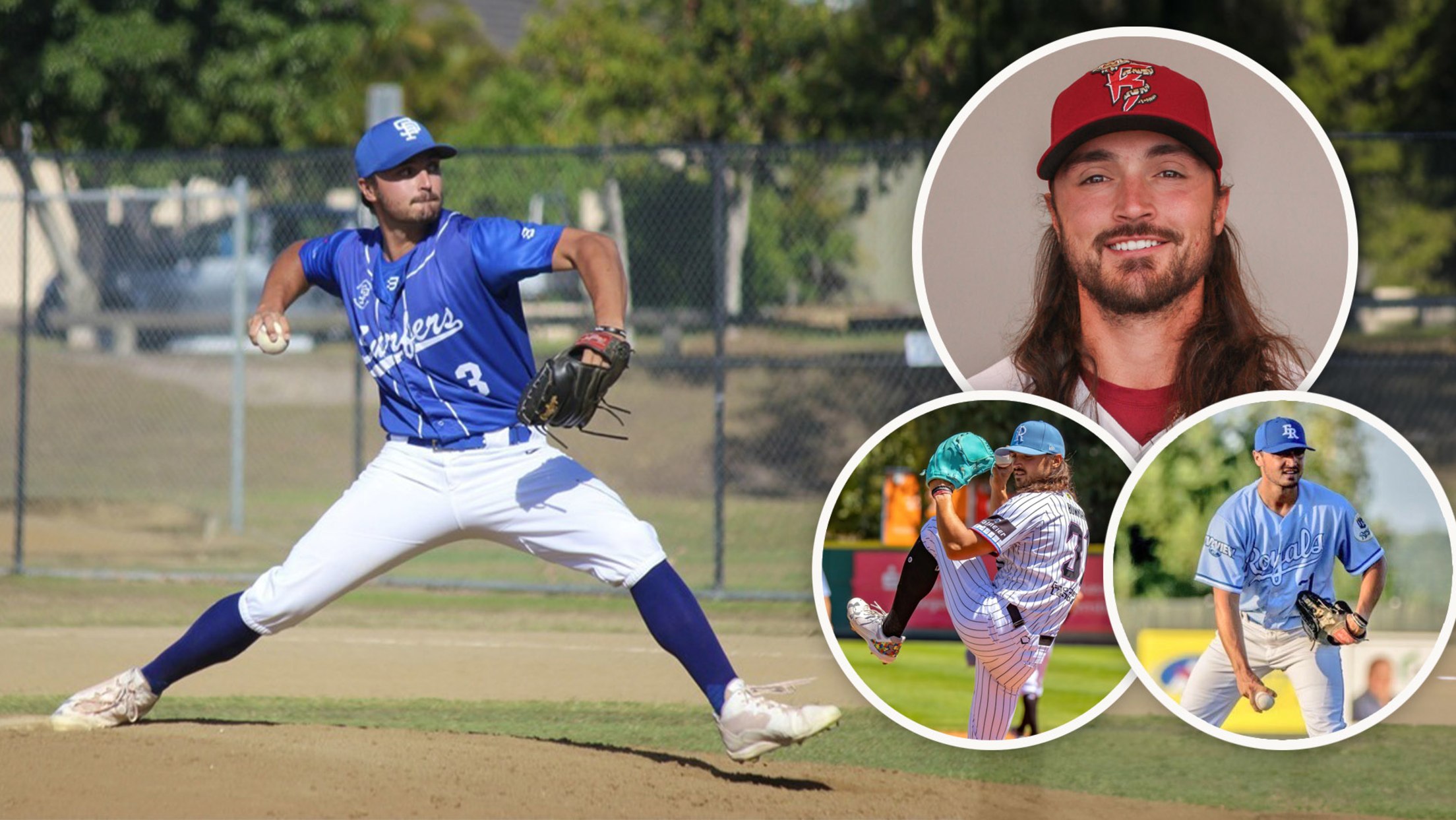 BILOXI, Miss. -- Kaleb Bowman, a long-haired and compactly built right-handed reliever who pitches from various arm slots, is in the midst of his debut Minor League season. The now-26-year-old, a member of the Milwaukee Brewers organization, began the year with High-A Wisconsin, and after six weeks, was called up
From Brooklyn, with love: Tacoma's favorite usher 
Chester Rito connects with fans via old newspapers, surprise gifts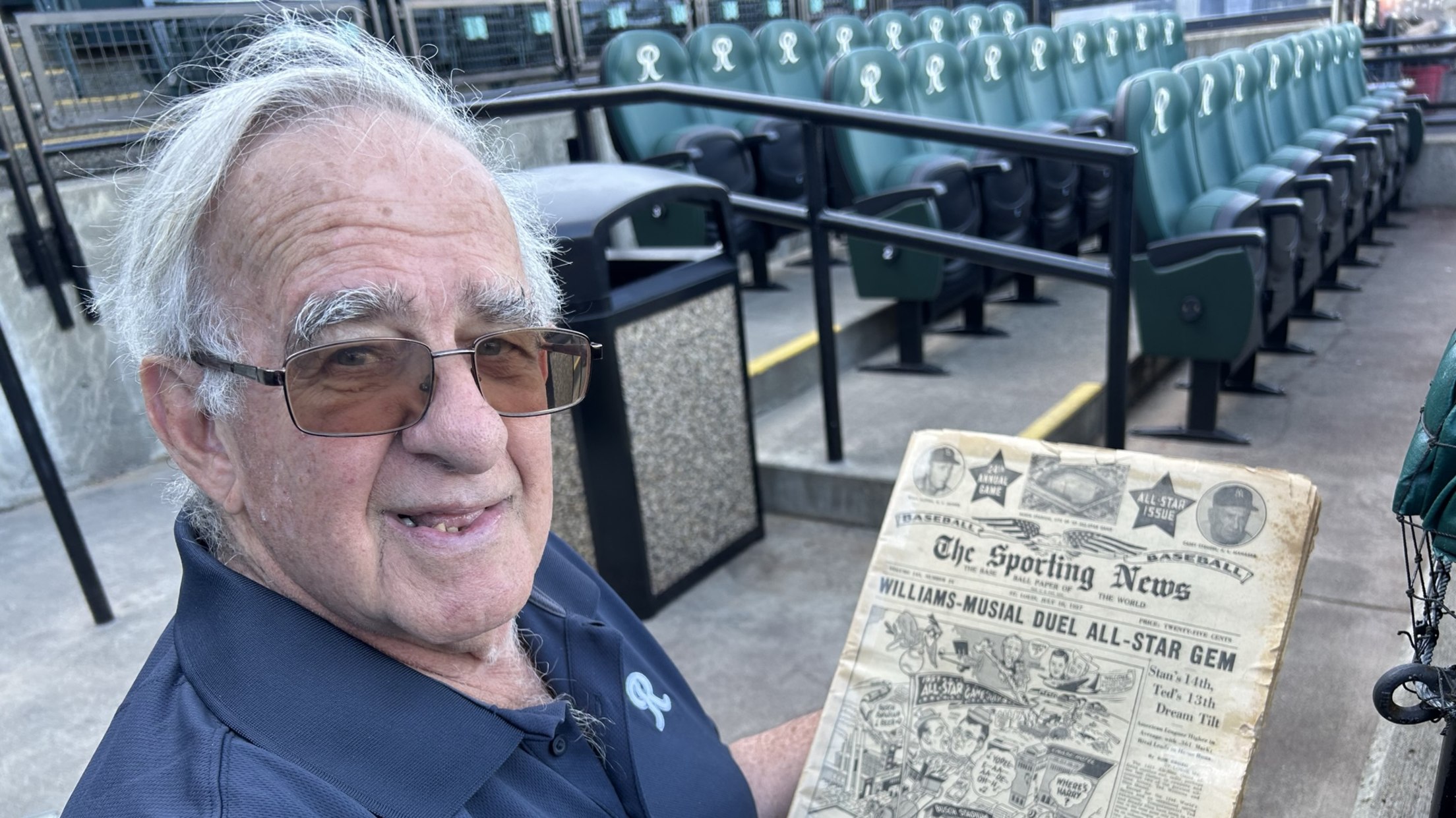 TACOMA, Wash. -- Like the beloved baseball team of his childhood, Chester Rito started out in Brooklyn before heading westward across the country. His eventual destination was not Los Angeles but Tacoma, Wash., home of the Seattle Mariners' Triple-A affiliate. Over the past 14 seasons, Rito has been a fixture
Zoom, zoom: Mendez focuses on Blue Wahoos
Pensacola team photographer creatively captures the big moments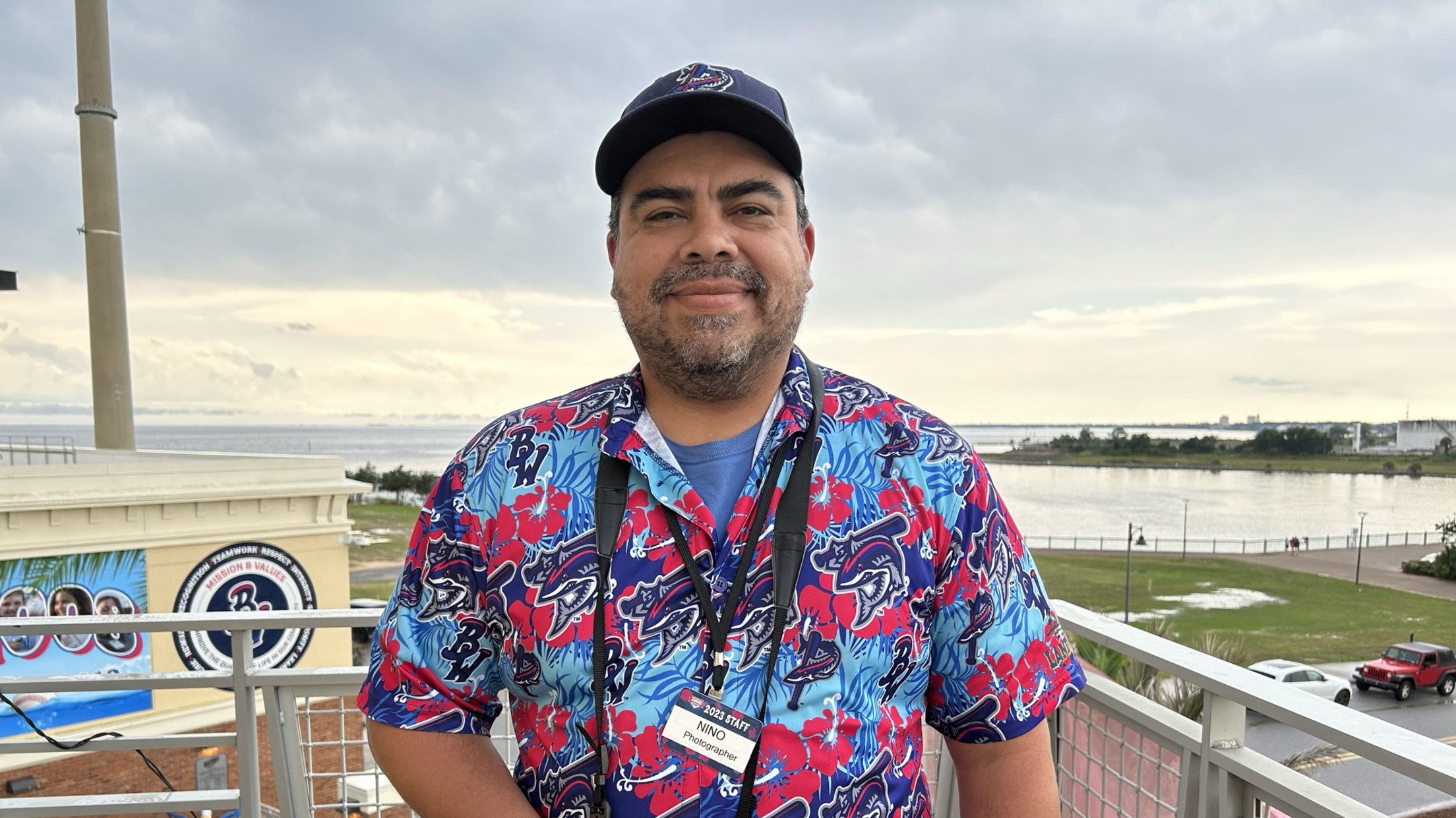 PENSACOLA, Fla. -- In 2018, Nino Mendez attended a Pensacola Blue Wahoos game that happened include a fireworks show. This seemingly innocuous occasion turned out to be the start of a new professional journey, and he is now in his fifth season as team photographer for the Double-A Miami Marlins
Biscuit rises: Adams-Wall gets callup to Tampa Bay
Promoted broadcaster looks back on seven seasons in Montgomery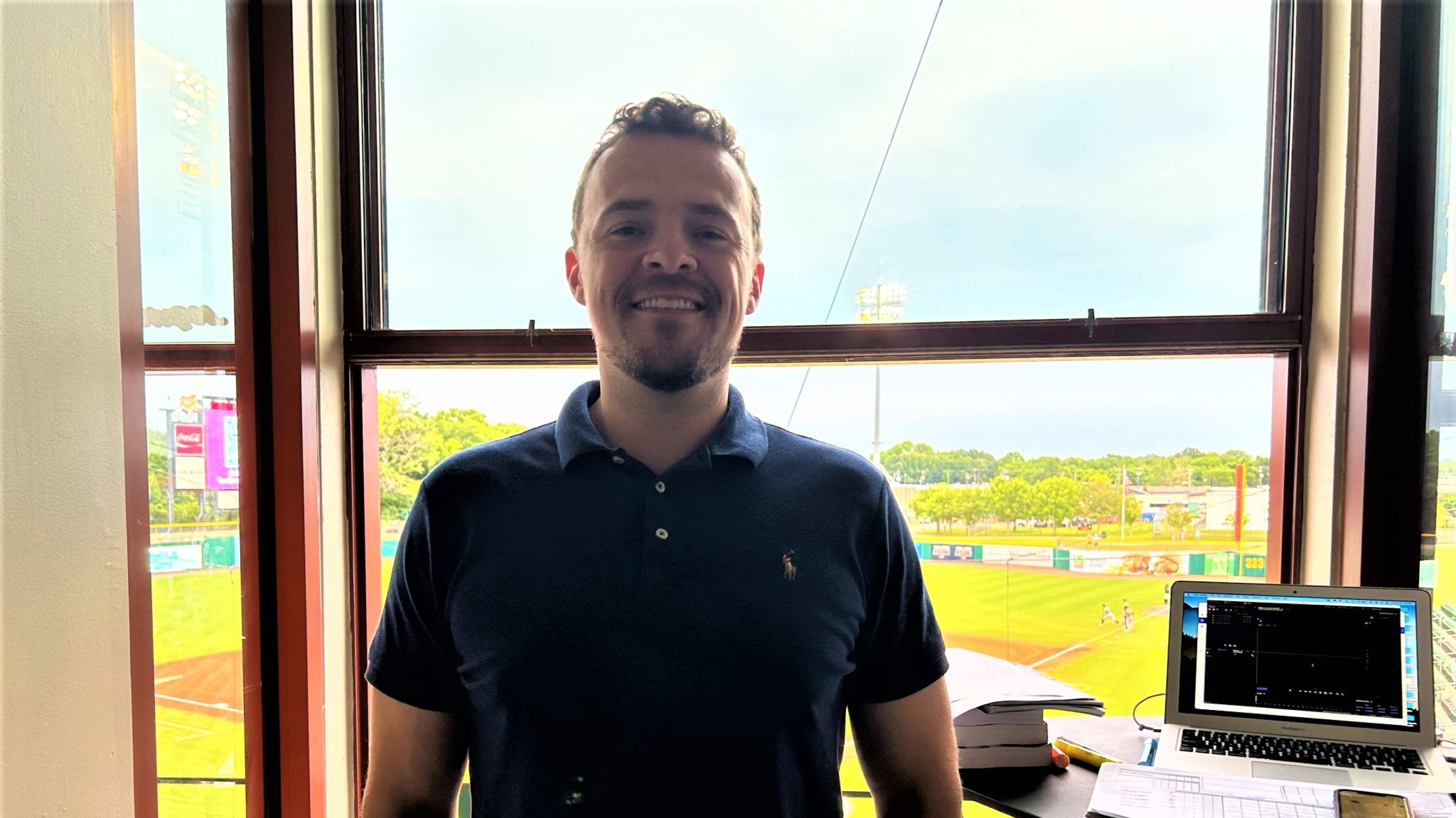 MONTGOMERY, Ala. -- After a long stint with the Double-A club, Chris Adams-Wall finally got the call: He's going to The Show. He's going to the pre- and postgame show, to be exact, hosting both as the newest member of the Tampa Bay Rays broadcast team. Adams-Wall is a homegrown
Hippidy Hops Guy brings the noise in Hillsboro
Superfan brings cheer, trinkets, rubber chickens to Ron Tonkin Field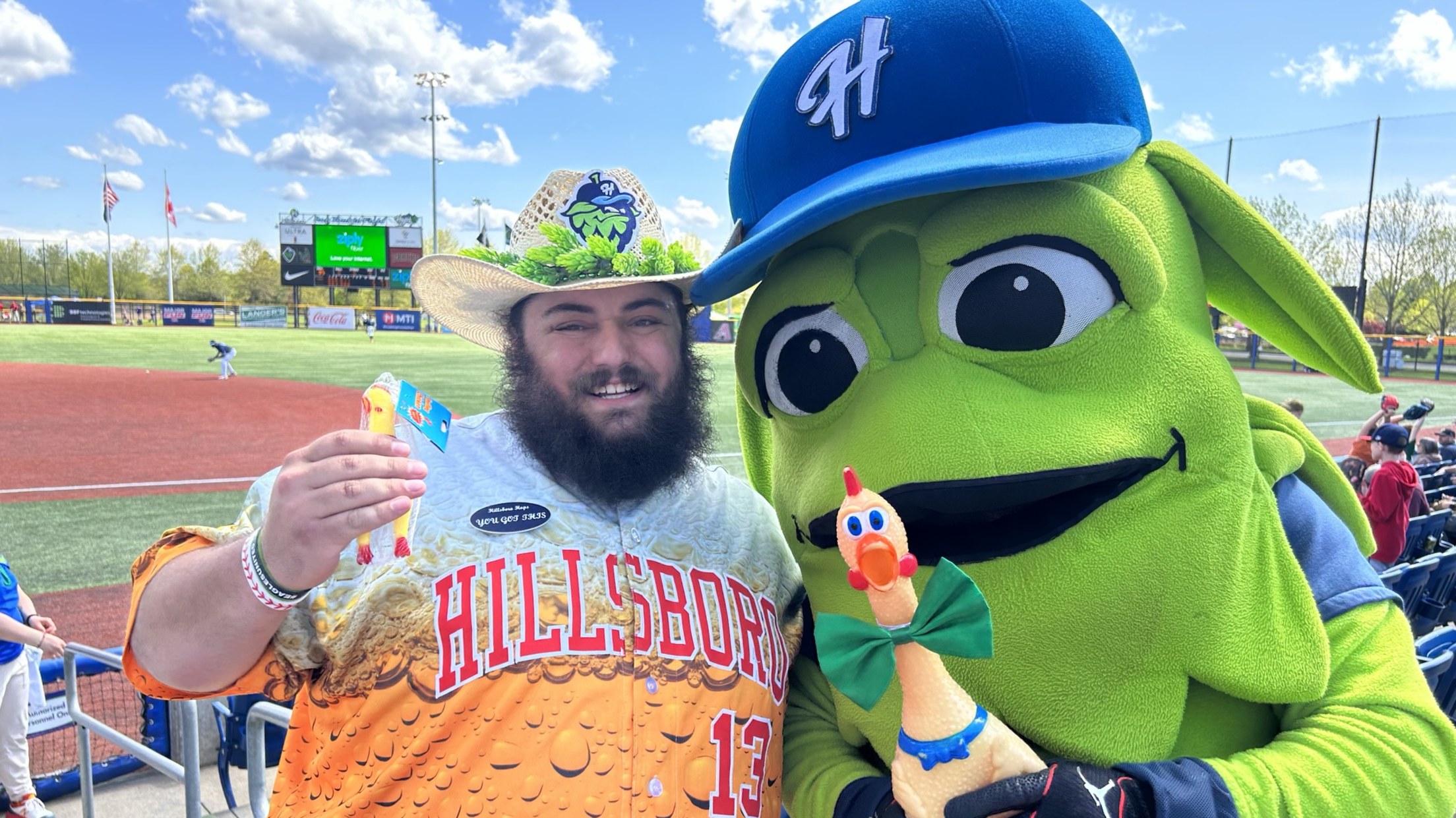 HILLSBORO, Ore. – It's a beautiful afternoon at the ballpark, and the ambient noise is delightful. The soothing sounds of the game gently intermingle with the buzz of the crowd, the enthusiastic exhortations of the PA announcer and the atonal, overlapping bleats of dozens of miniature rubber chickens. Wait, what?
The hole story: Hudson Valley's Cider Donuts
Renegades' alternate identity features local flavor, scented merch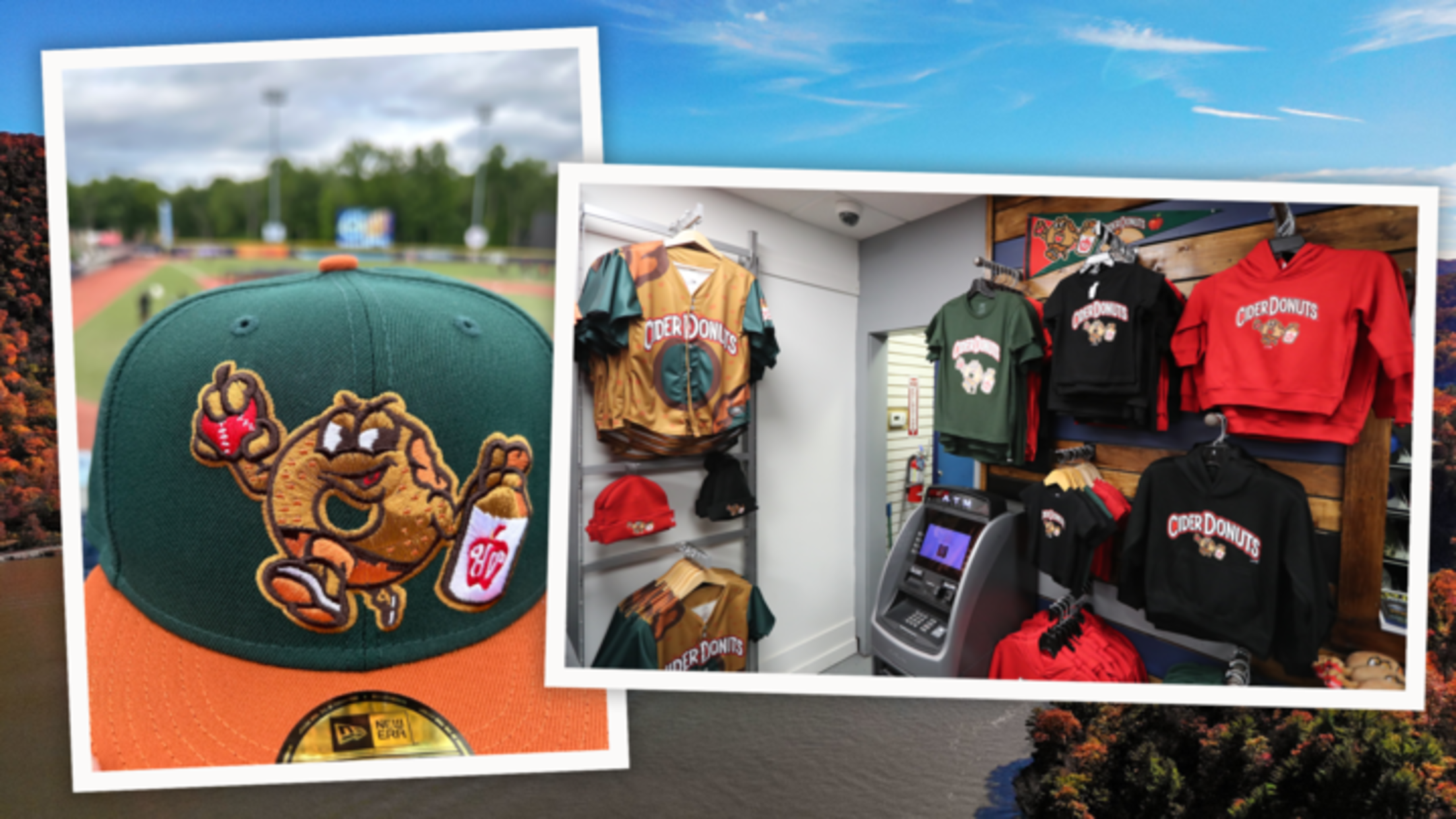 WAPPINGERS FALLS, N.Y. -- A light breeze wafted through Heritage Financial Park on June 3, complementing an overcast sky, temperatures in the mid-60s and, later, a rain shower. The calendar may have indicated otherwise, but the vibe at the ballpark was decidedly autumnal. How apropos, then, that this was the
It blew up: Eugene embraces Exploding Whales 
A deep dive into an identity with Oregon roots and global appeal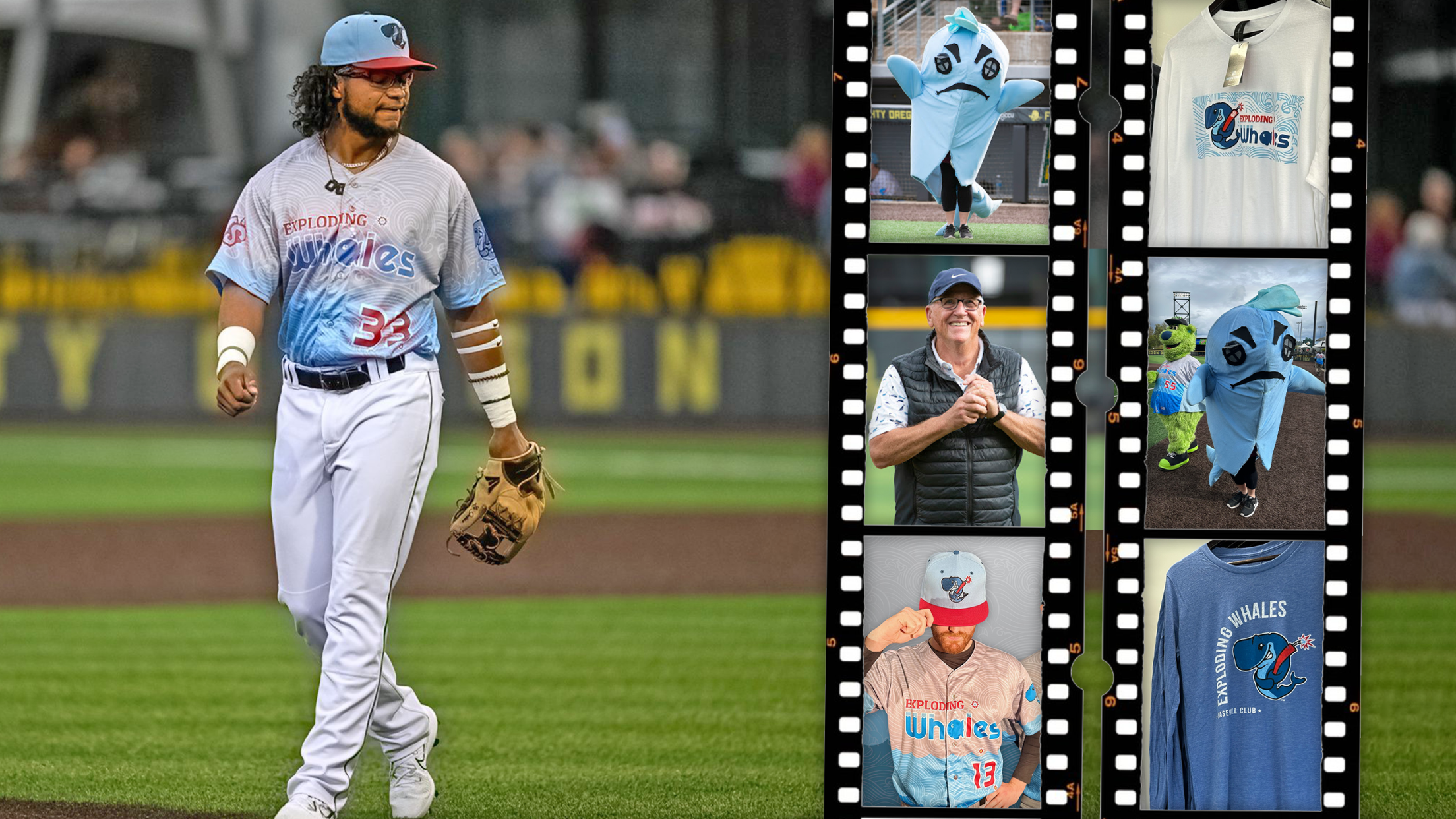 EUGENE, ORE – On March 23, when the Eugene Emeralds announced their Exploding Whales alternate identity, they figured it would create some regional buzz. Those expectations were immediately blown out of the water. The Emeralds, High-A affiliate of the San Francisco Giants, sold out their first batch of Exploding Whales
Spain goes from US hockey to Canadians baseball
Blue Jays prospect grew up on ice, now takes the field in Vancouver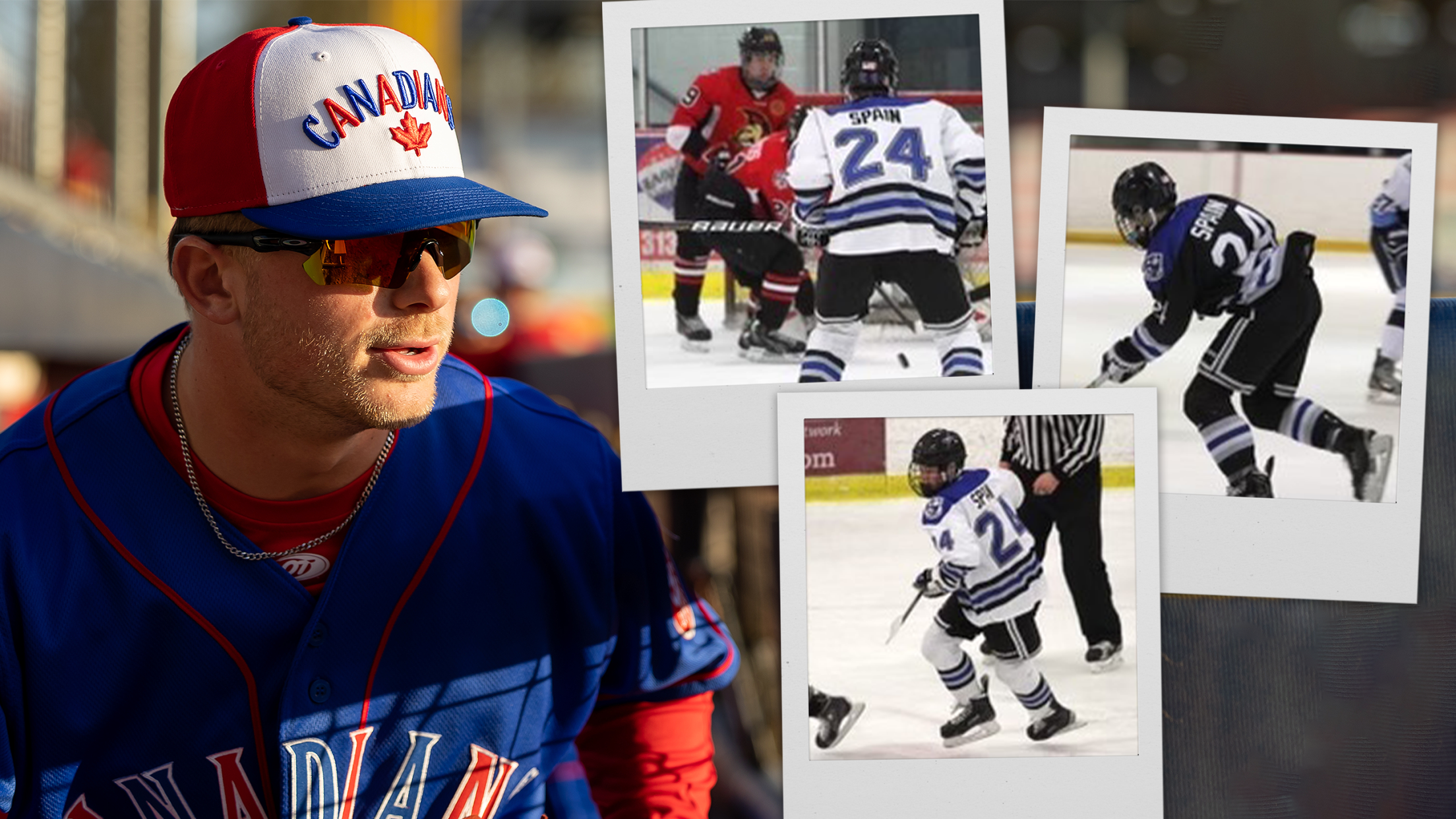 Garrett Spain grew up playing hockey in the United States, where baseball is the national pastime. These days, he's playing professional baseball in Canada. It's funny how life works out. Spain, an outfielder selected by the Toronto Blue Jays in the 15th round of the 2021 Draft, is currently in
Have bat, will travel: Mike Ford's tumultuous '22
Veteran slugger played for four MLB teams, four MiLB affiliates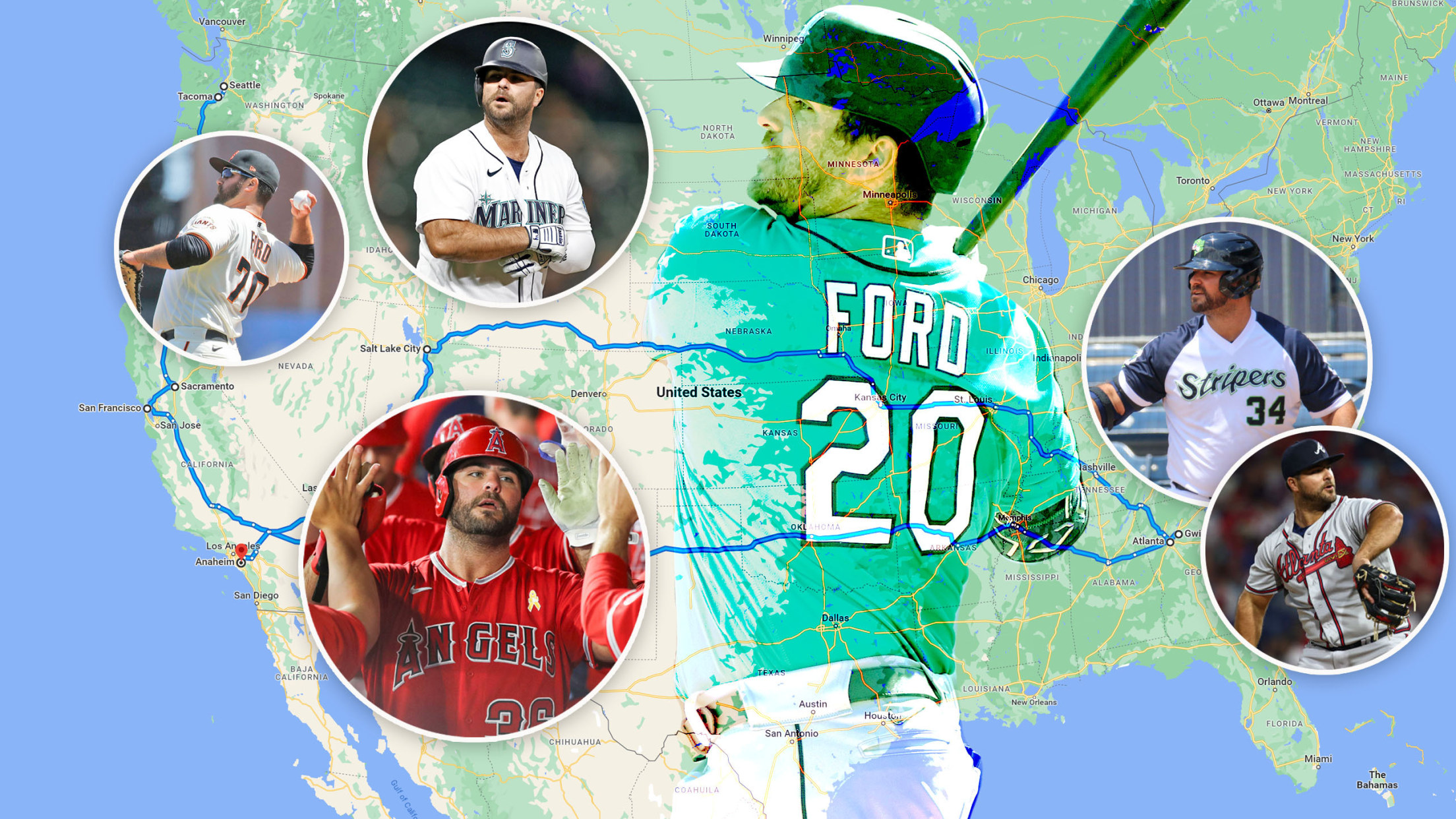 TACOMA, Wash. -- When Mike Ford told his current manager, John Russell, about his 2022 season, Russell had an apt response: "That's not a season. That's a career!" That about sums it up. Ford, a heavy-hitting first baseman and designated hitter, is currently a member of the Triple-A Tacoma Rainiers.
Hops' Grammes, Ray talk fave video games
Pac-Man? Rocket League? Hillsboro teammates have opinions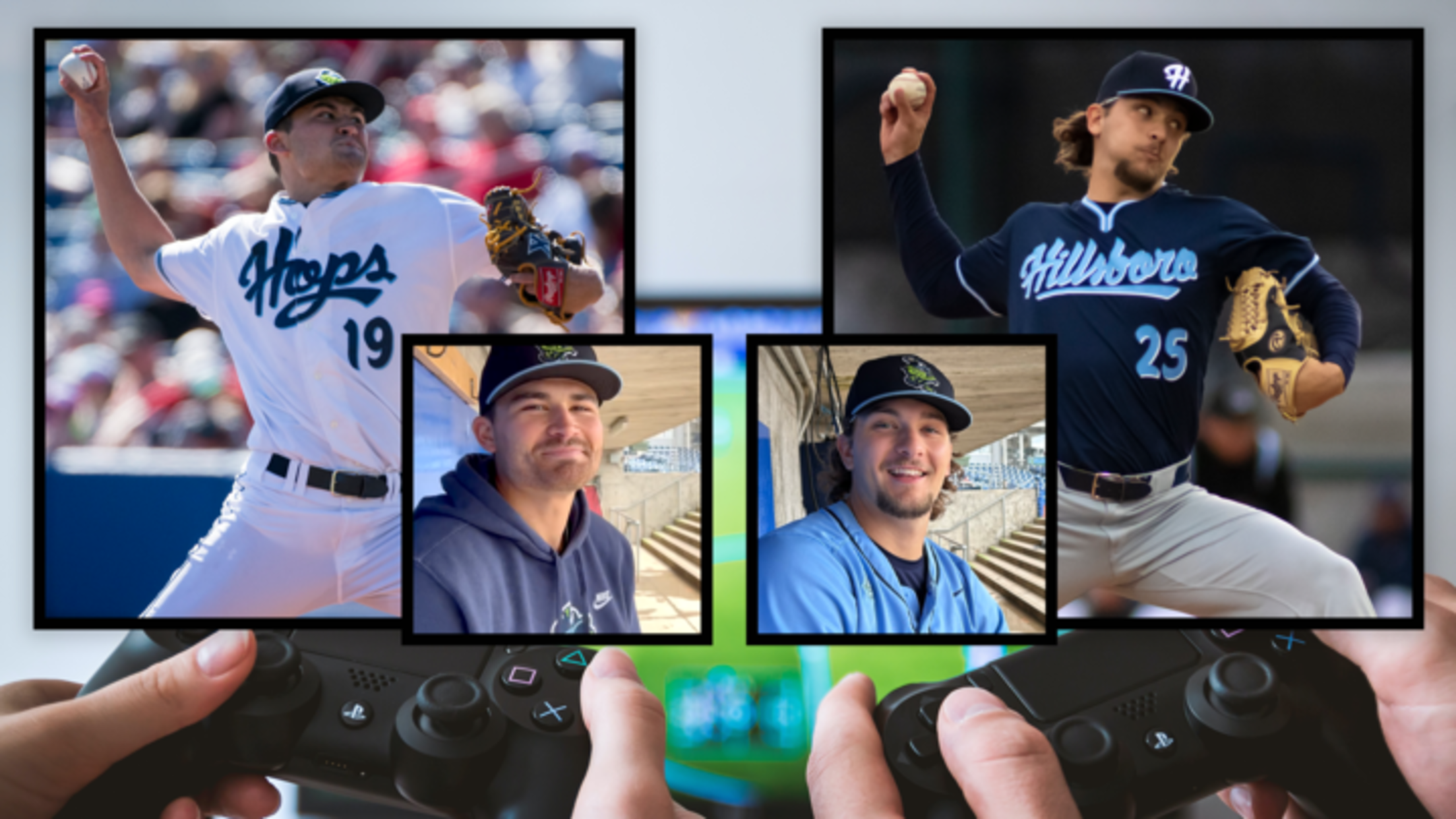 HILLSBORO, Ore. -- Dylan Ray and Conor Grammes have a lot in common, at least superficially. They're both right-handed pitchers in the Arizona Diamondbacks organization who currently play for the High-A Hillsboro Hops. They both occupy a spot on MLB Pipeline's Top 30 D-backs prospects list. And, most importantly for
From heckler to PA announcer: Cole's unique path
Amplifying the improbable story of Eugene Emeralds' ballpark voice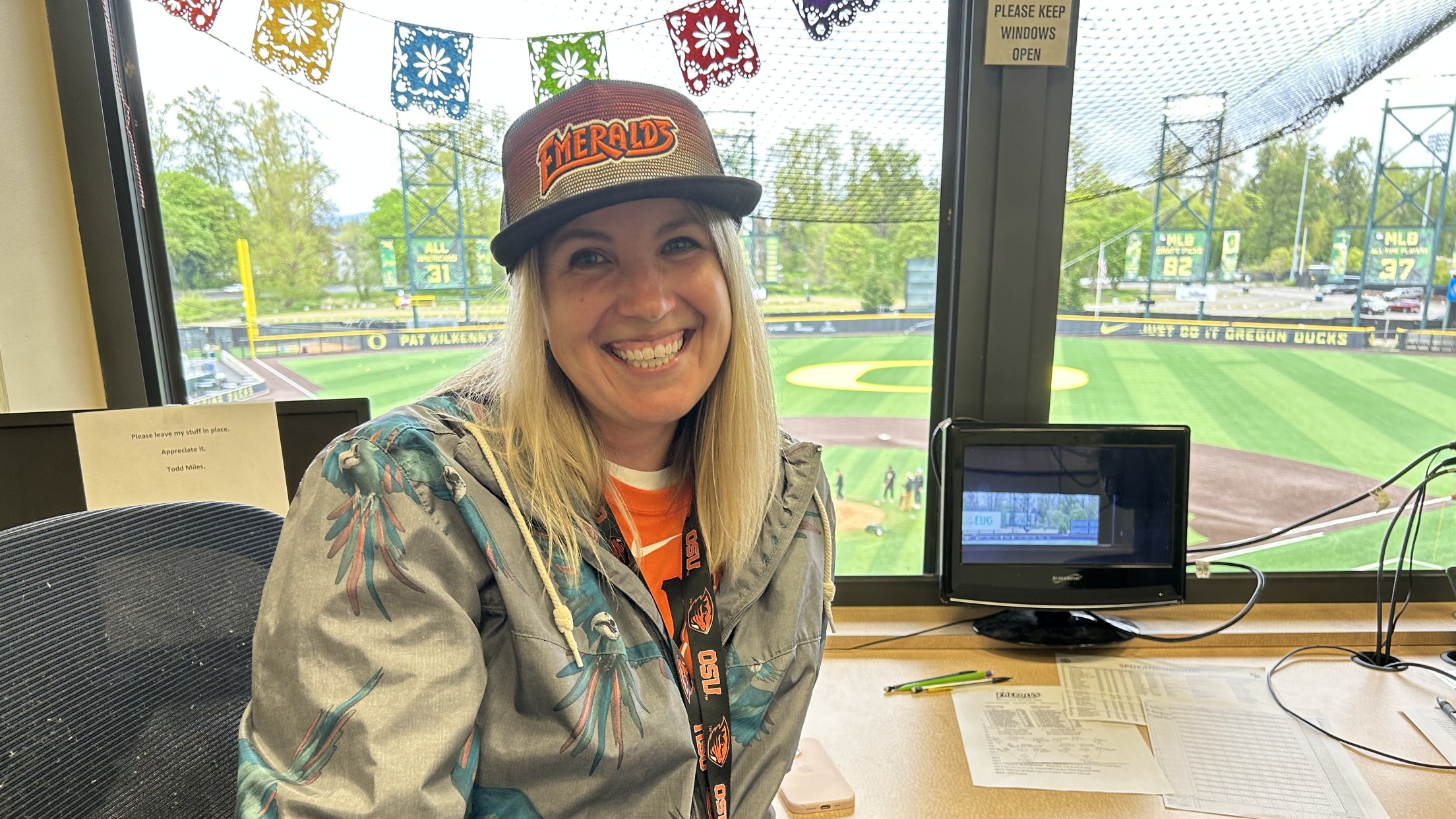 EUGENE, OREGON -- Jill Cole didn't apply for the job and had no prior experience. So how did she end up as public address announcer for the Eugene Emeralds, spending her evenings behind a microphone in the PK Park press box? It's kind of a weird story. "I came here
Going, going, Oregon: Previewing a ballpark trip
Traveling writer's itinerary includes Exploding Whales, Canada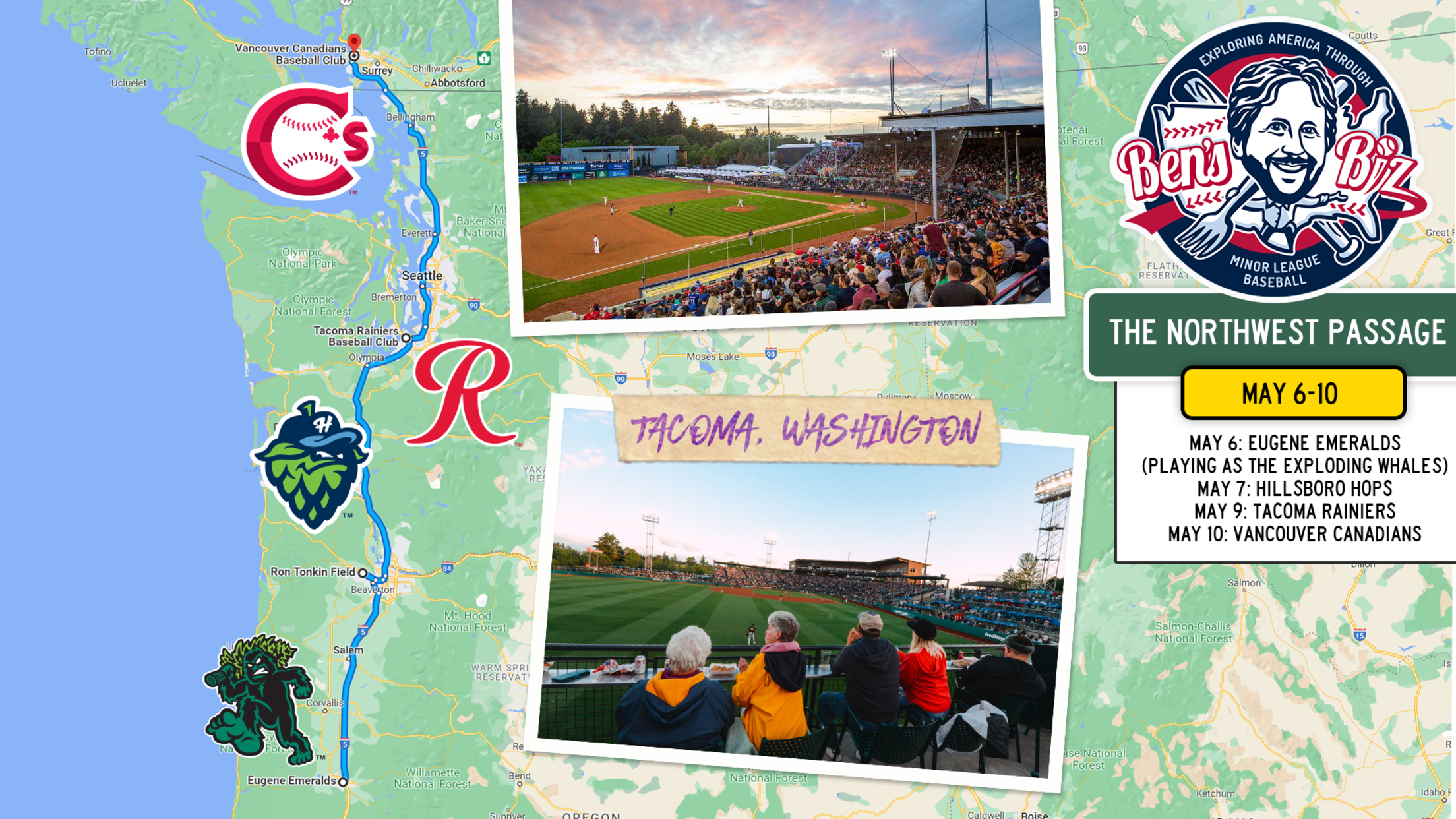 This article is excerpted from the latest edition of the Ben's Biz Beat Newsletter, which you can subscribe to HERE. Each Thursday brings a new installment filled with Minor League Baseball business and culture news.
Picking the best mascots in the Minors
Costumed characters that'll make you feel warm and fuzzy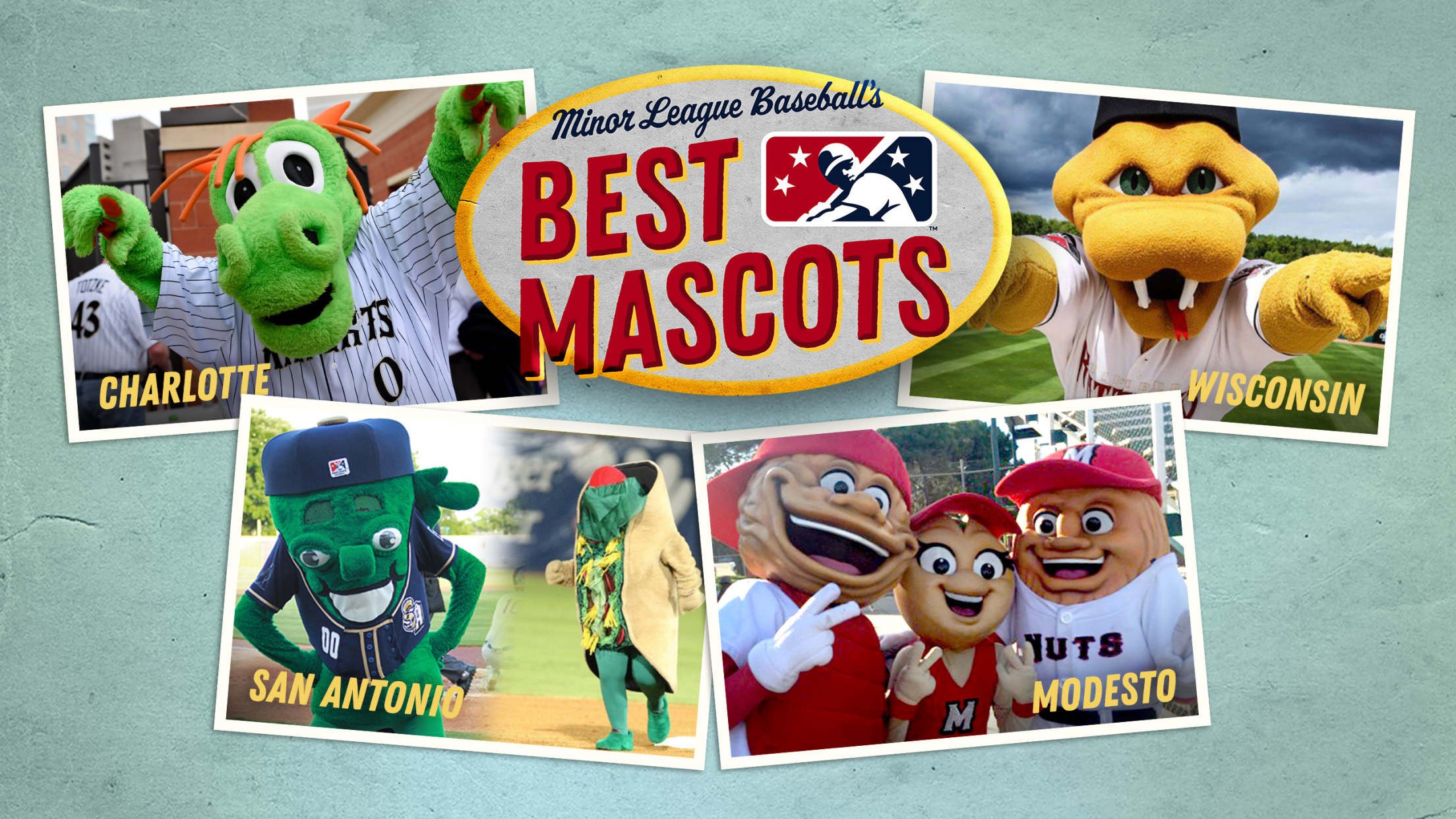 In Minor League Baseball, the players come and go. The mascot remains. Mascots are beacons of stability and bringers of joy, and the combination of these two durable traits make them universally beloved. Picking favorites is a thankless task, and while no one has to do it, this writer will
Step up to the plate: New MiLB food items
An aromatic roundup of notable 2023 concession stand debuts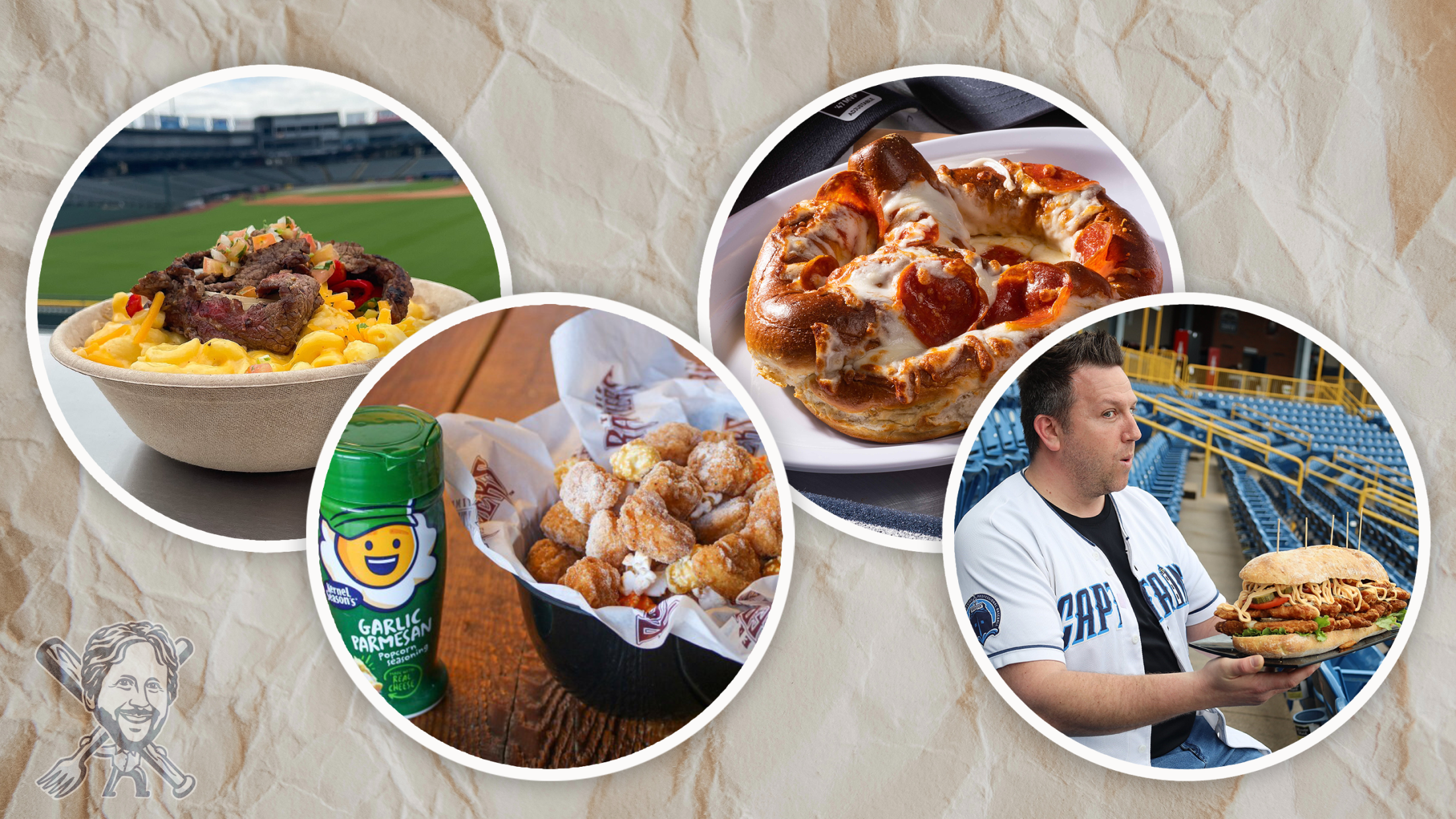 Hungry? If not, you probably will be after reading this appetizing article. What follows is a by-no-means comprehensive roundup of notable concession items debuting in the Minor Leagues this season. There's more where this came from, so there'll be a second course if the public is hungry for it. For
What's in a name? Rochester's baseball legacy
Morrie Silver, named after grandfather, dedicated to Red Wings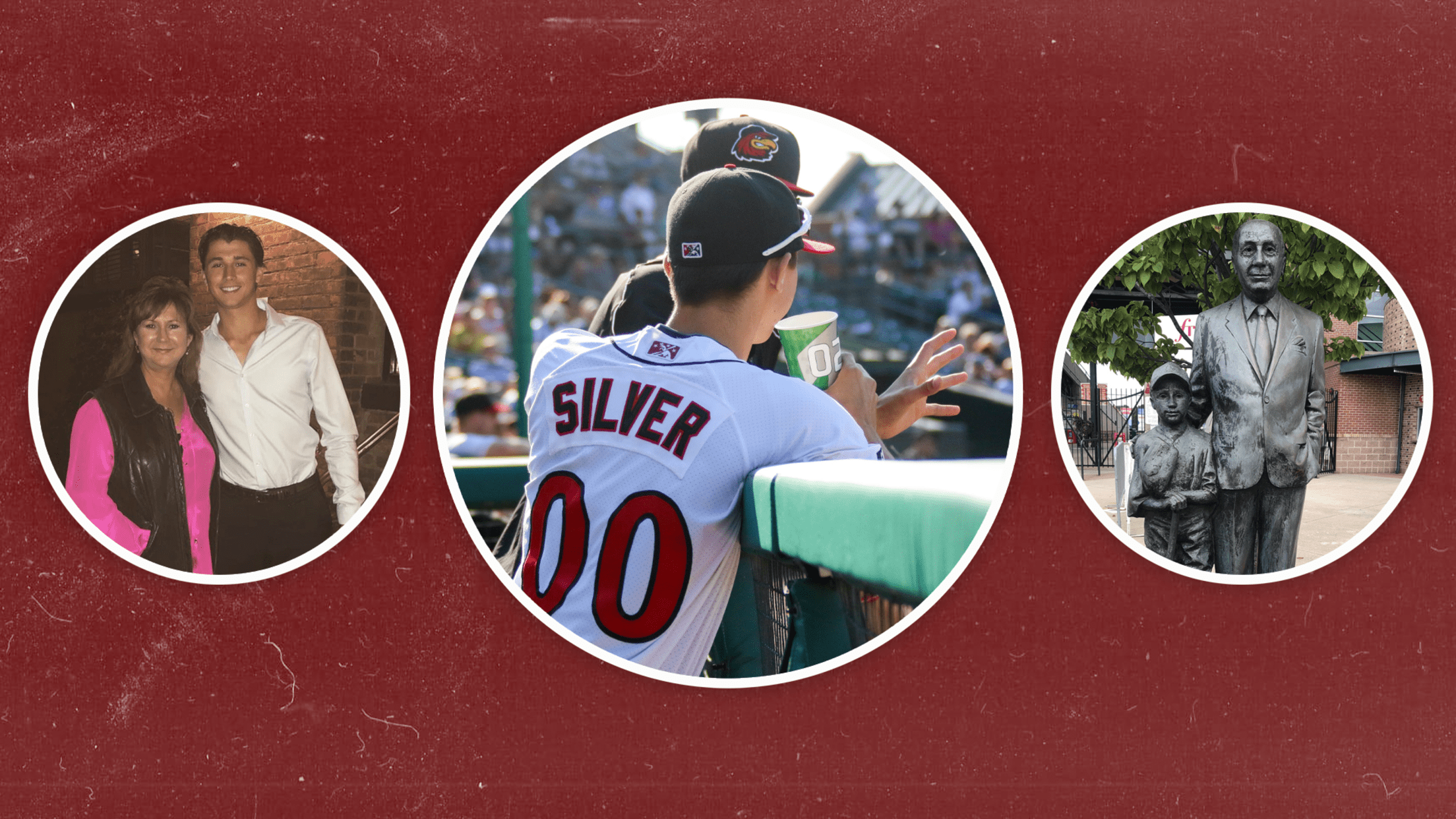 ROCHESTER, N.Y. -- Morrie Silver, director of communications for the Rochester Red Wings, has a name that looms large in the city's baseball history. He's carrying on a multi-generational Red Wings legacy started by his namesake grandfather, whose biggest accomplishment was nothing less than saving the franchise. The Red Wings,
Space Cowboys soar with bountiful brisket, more
Sugar Land Designated Eater tackles Howdy Dog, 'cosmic' dessert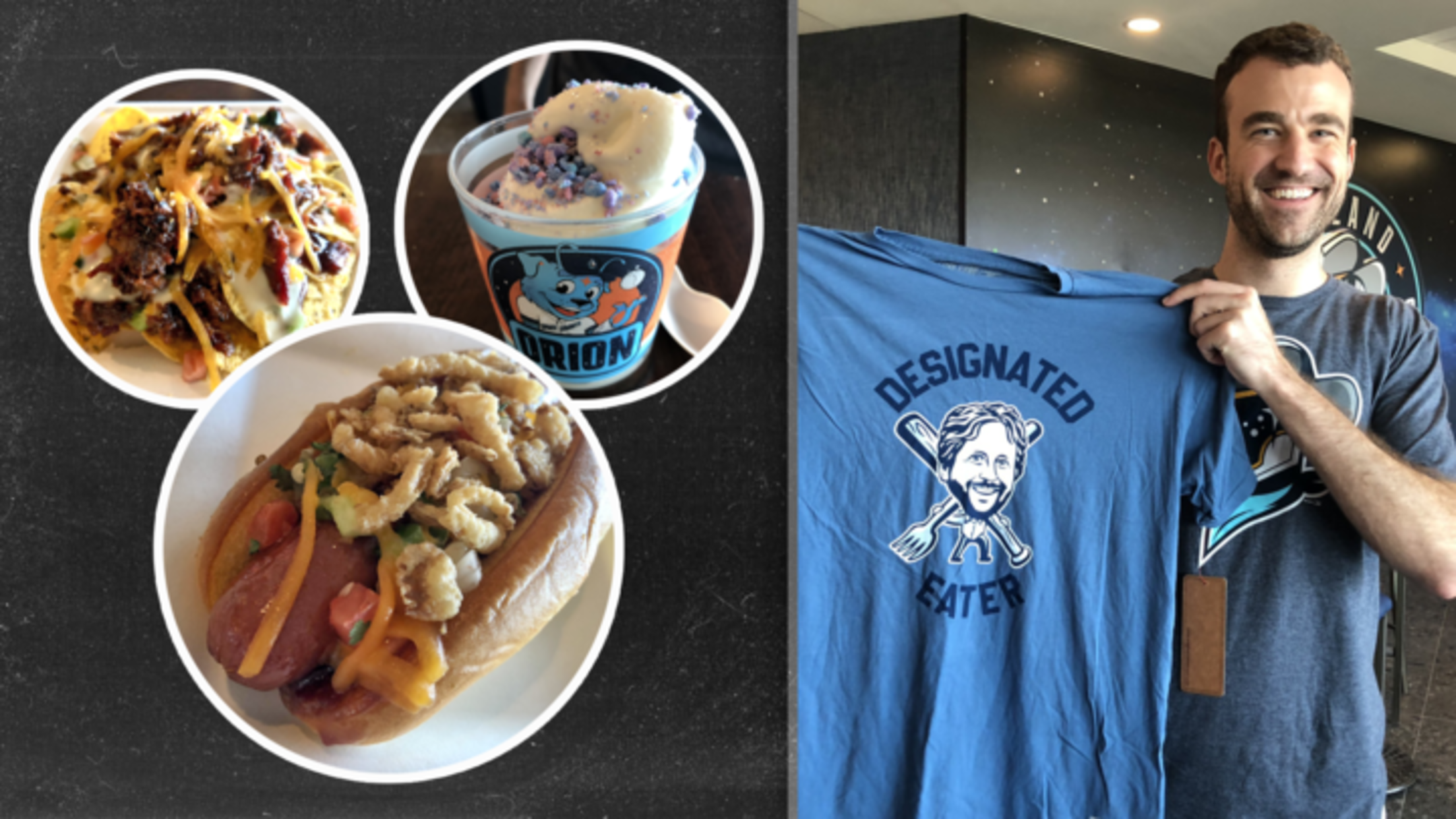 This post marks the first installment in a recurring Ben's Biz Beat Newsletter offseason series, detailing the concession highlights at each Minor League ballpark that I visited in 2022. At each stop of the way, I was joined in culinary solidarity by my Designated Eater, a local fan who consumes
Herd Chronicles dives deep into Buffalo baseball
Bisons fan Brian Frank tells team stories, from 1877 to the present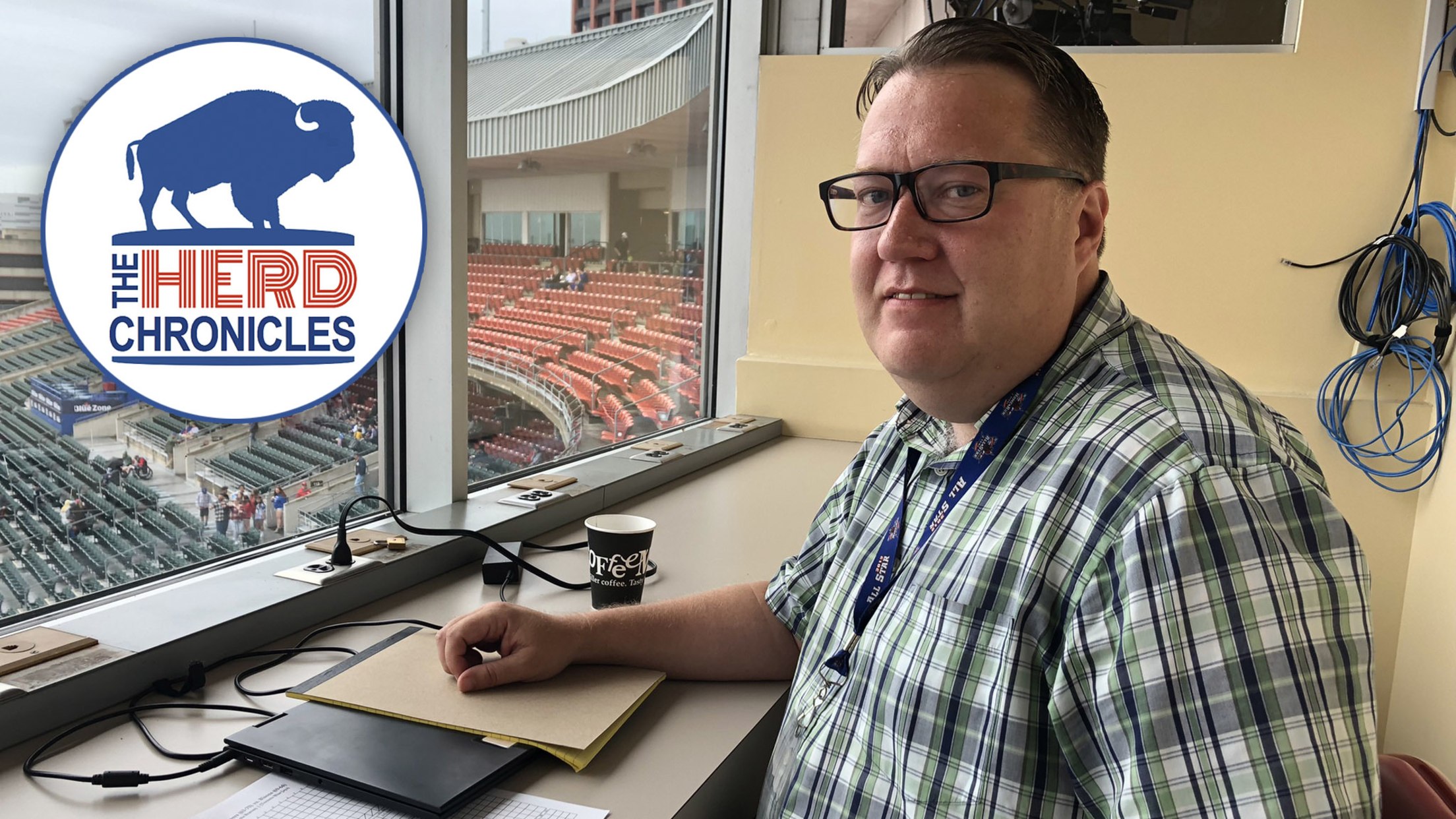 BUFFALO, N.Y. -- Brian Frank is on a mission that can be summarized in seven words: preserving the history of Buffalo Bisons baseball. When it comes to this storied franchise, there is a lot of history to preserve, arguably more than in any other current Minor League Baseball locale. Buffalo,
Barnacle Barb, mateys: Erie's pirate emcee
SeaWolves' Szelinski develops sassy, seafaring alter-ego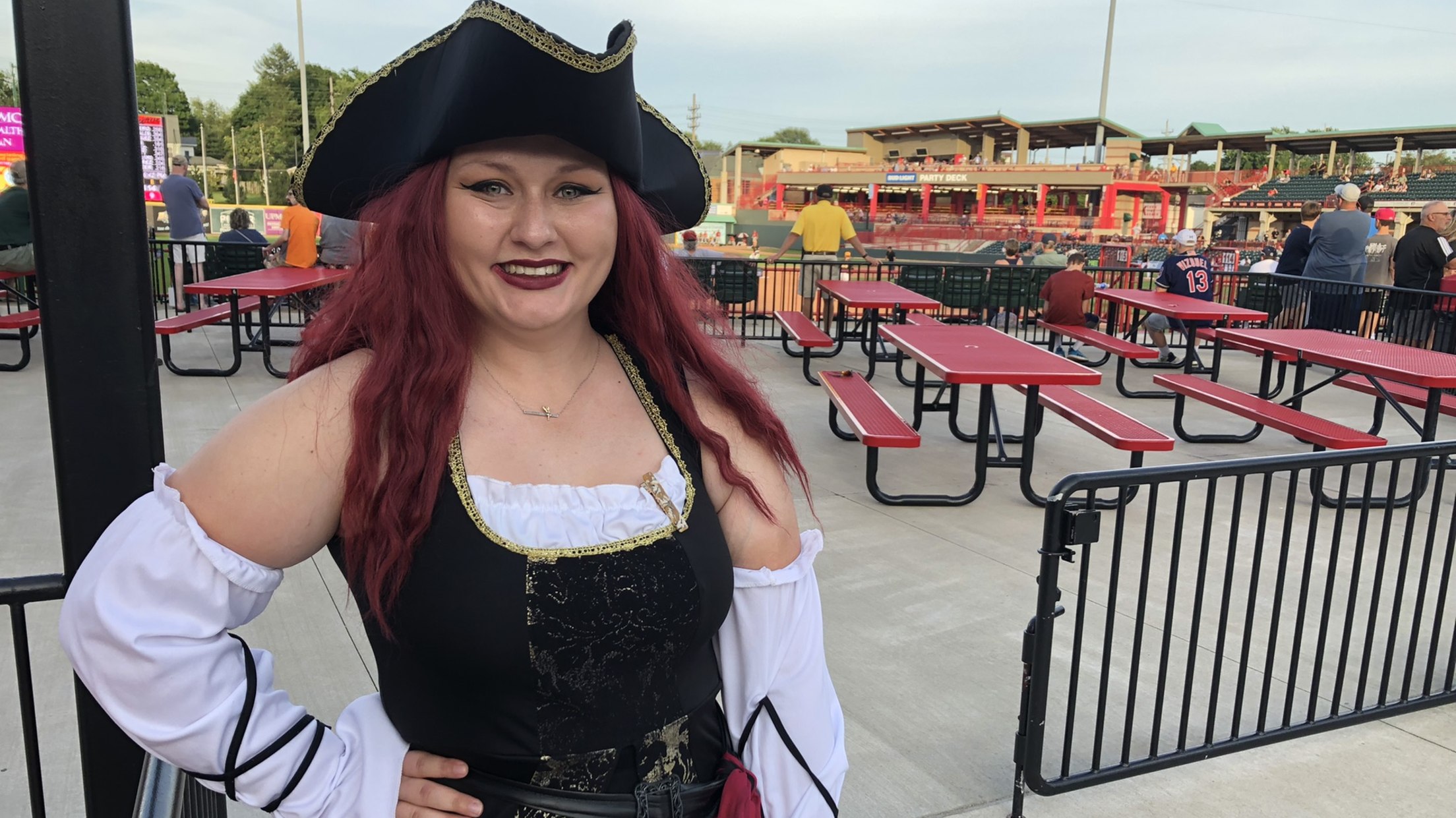 ERIE, Penn. -- Early in the 2021 season, just a few games into her new job as the Erie SeaWolves' on-field emcee, Cailyn Szelinski had an idea. "Makeup and costuming is a hobby of mine," she explained. "So I asked [the SeaWolves front office], 'Hey, look, I'm crazy enough to
Wichita's Crane advocates for blind, disabled
Wind Surge employee joined by guide dog, Vaughn, at the park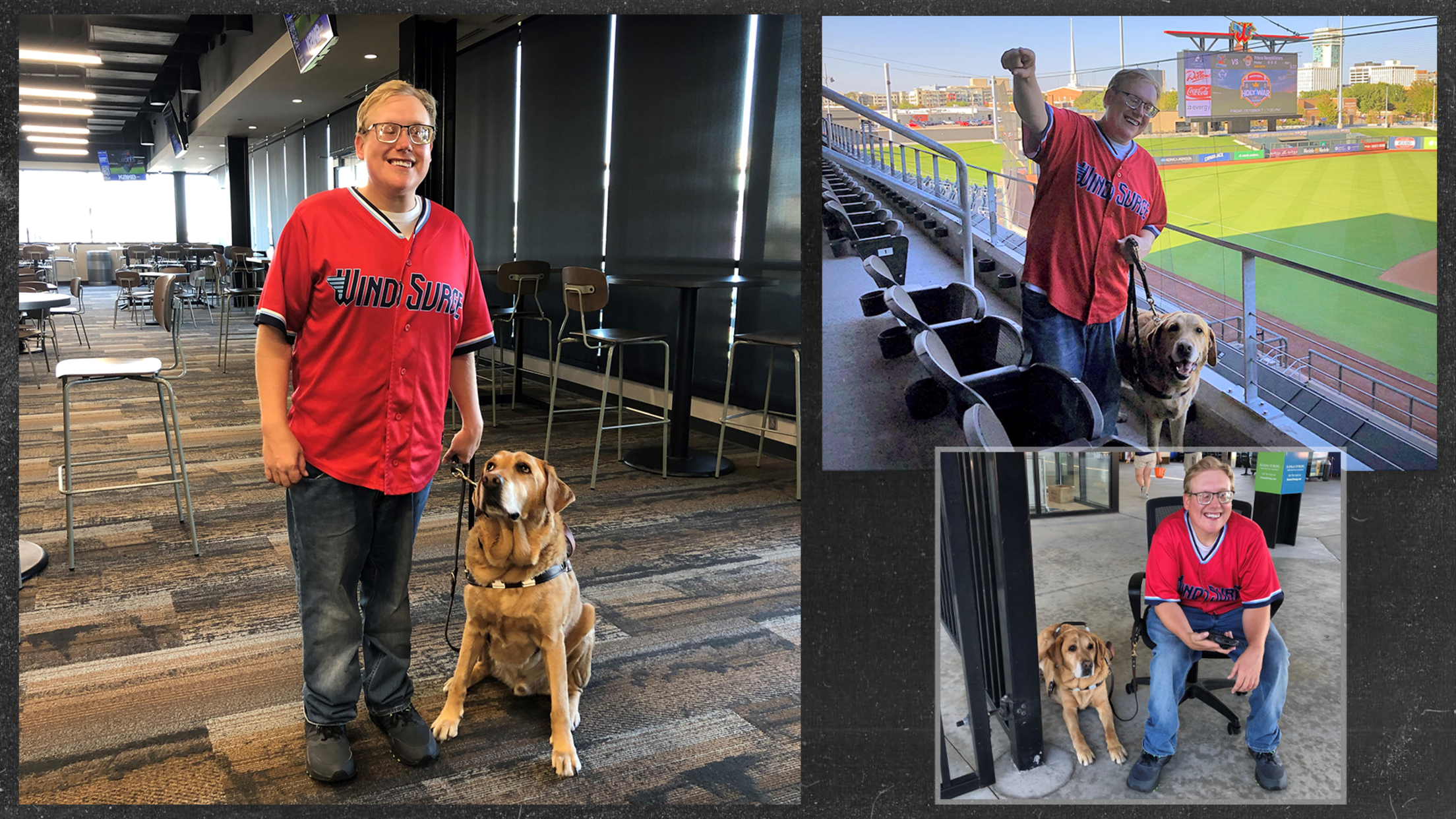 WICHITA, Kansas -- As fans approach the entrance of Wichita's Riverfront Stadium, home of the Wind Surge, they are greeted by a pair of friendly faces: Andrew Crane and his guide dog, Vaughn. Crane, who has cerebral palsy and was born blind, was one of the first gameday employees hired