Herd Chronicles dives deep into Buffalo baseball
Bisons fan Brian Frank tells team stories, from 1877 to the present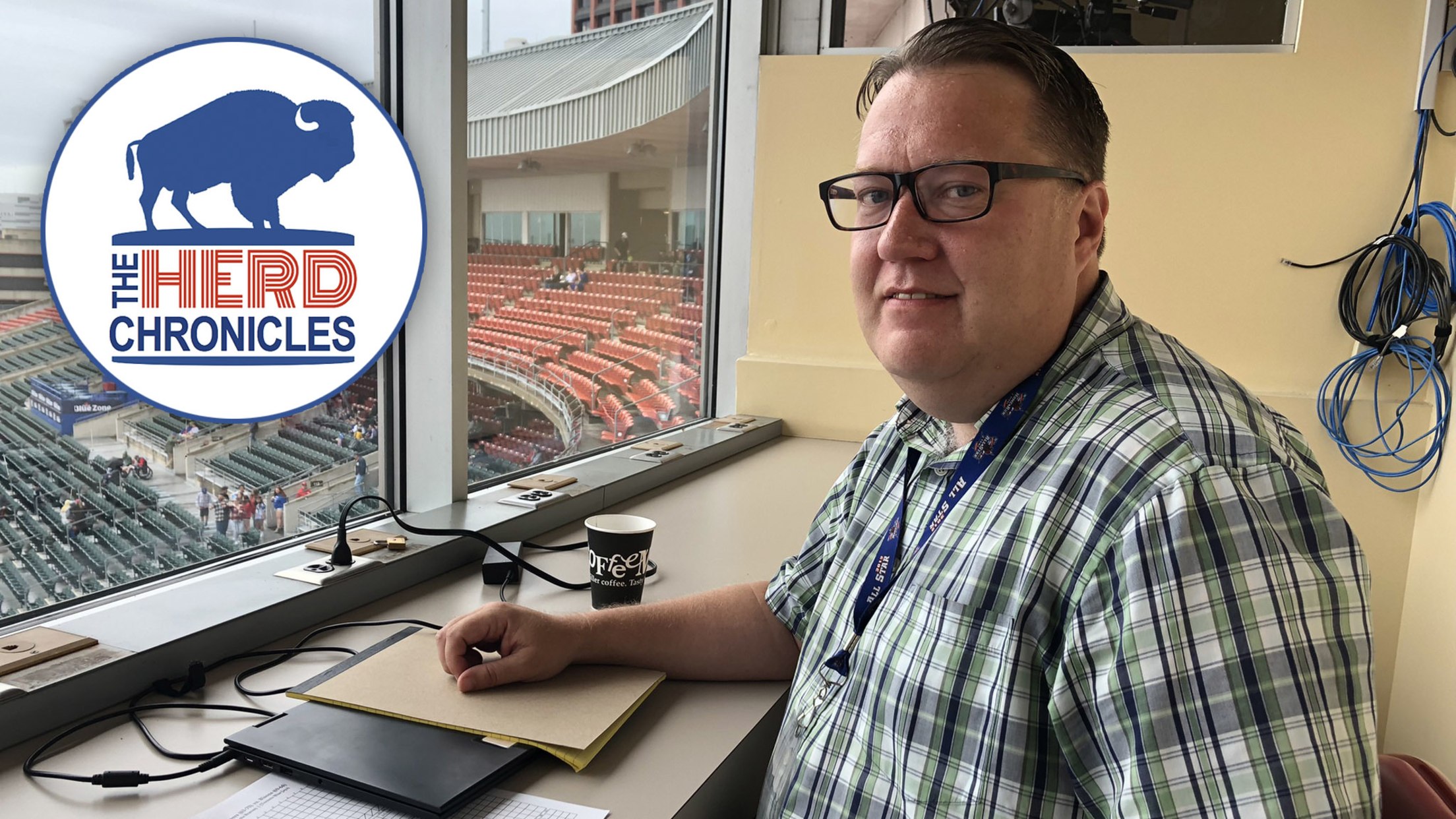 BUFFALO, N.Y. -- Brian Frank is on a mission that can be summarized in seven words: preserving the history of Buffalo Bisons baseball. When it comes to this storied franchise, there is a lot of history to preserve, arguably more than in any other current Minor League Baseball locale. Buffalo,
Mighty Mussels help with Hurricane Ian recovery
Fort Myers' Loveland discusses storm prep, impact and aftermath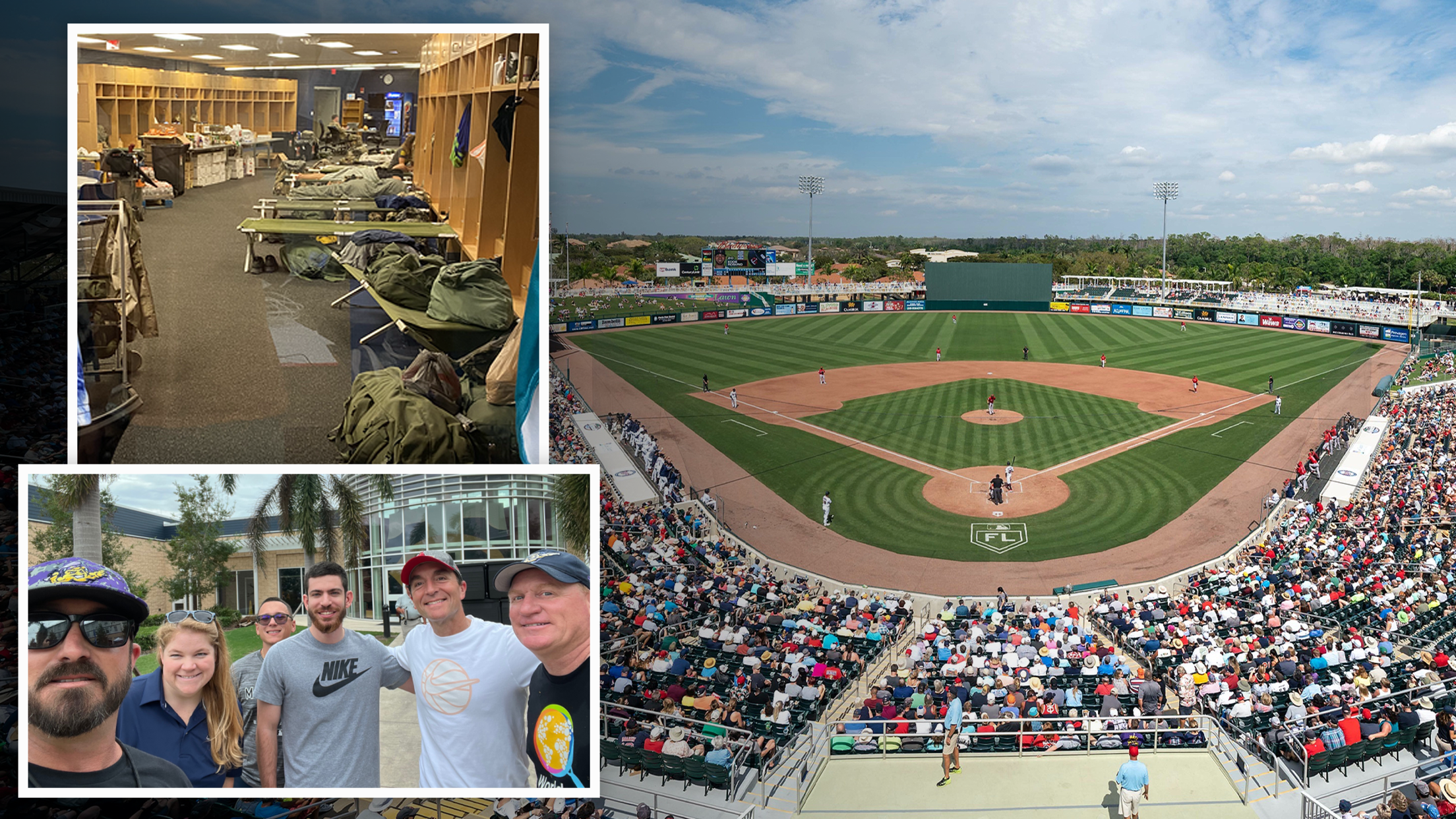 This article is based on an interview conducted for this week's Show Before the Show podcast. To listen to the full episode, click HERE.
Yes to Yaya: Erie embraces energetic reliever 
SeaWolves' Chentouf an extroverted, exuberant fan favorite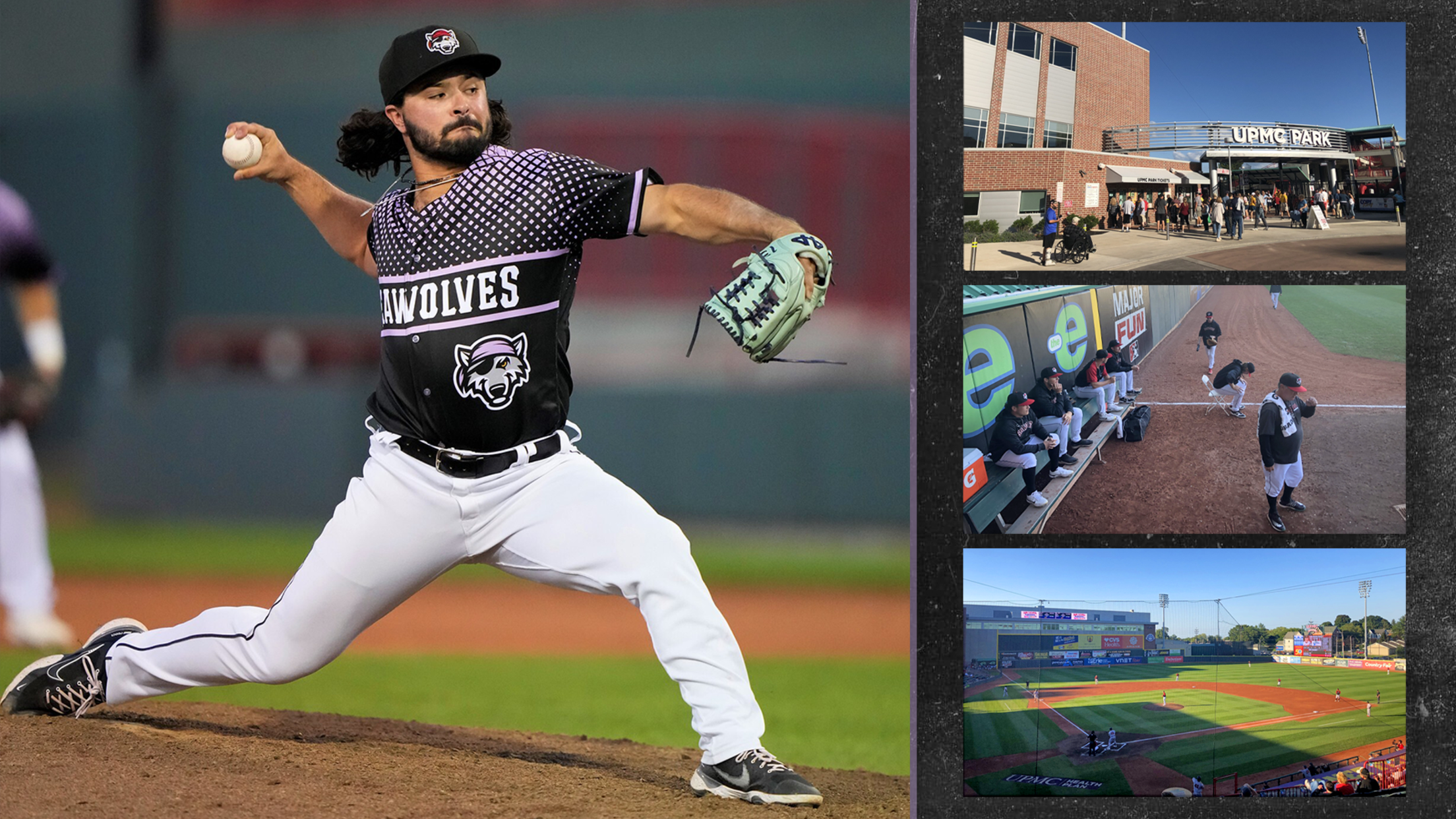 ERIE, Penn. -- Yasin Chentouf, a bearded, long-haired and compactly built SeaWolves relief pitcher, has always had a gift for gab. It's just who he is. This propensity for loquaciousness resulted in his nickname, which he's had for the entirety of his baseball career: Yaya. "My first year playing baseball,
Riding the tube: Beloit fans float to ballpark
Sky Carp stage inaugural Rock River "Drift to the Diamond"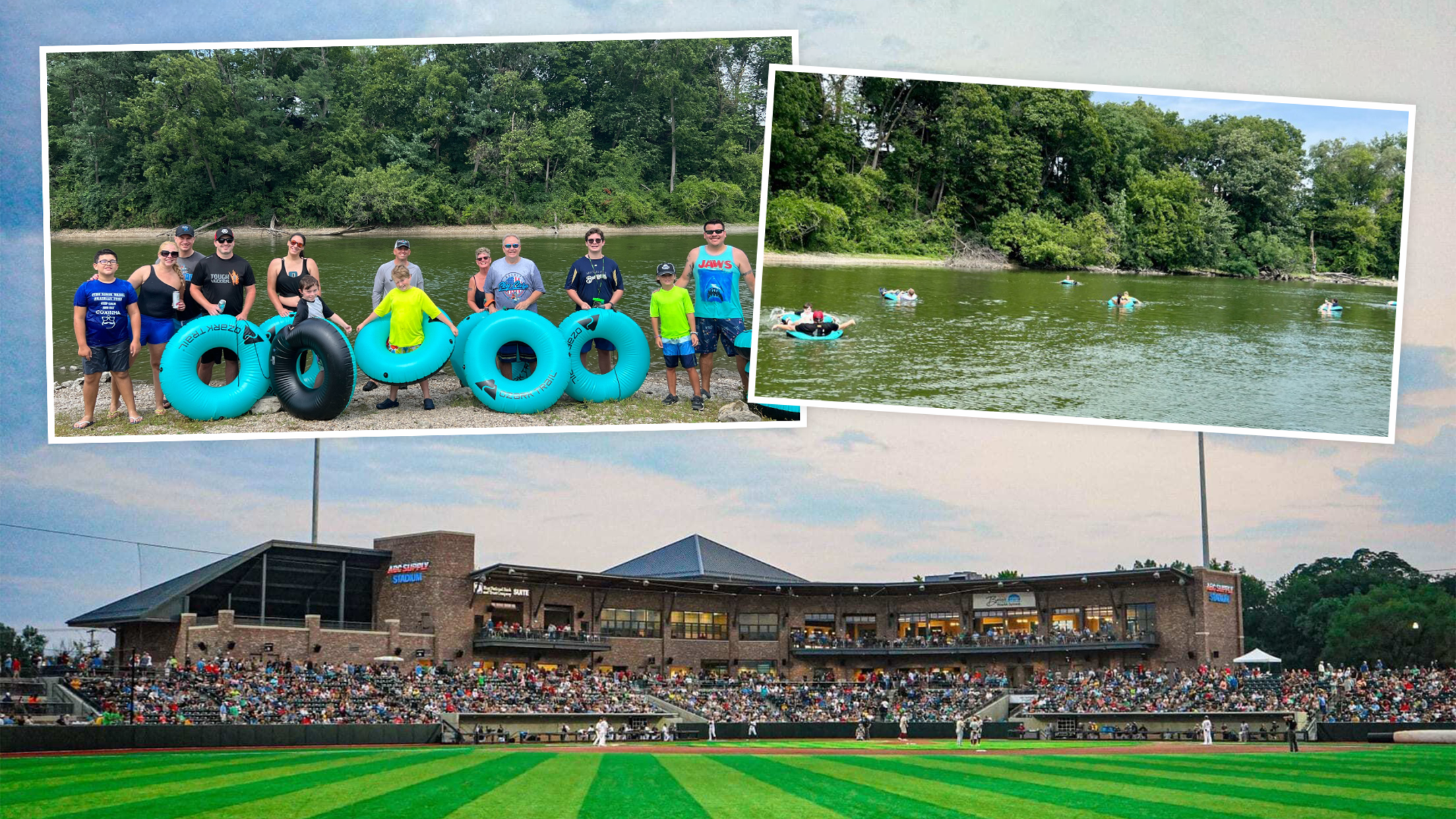 Beloit, Wisconsin's Midwest League team may have a fish in its name, but Sky Carp is actually a slang term for a goose. Nonetheless, the Marlins' High-A affiliate still has an affinity for, and proximity to, the water. This was made abundantly clear this past Sunday, as fans traveled to
Snappers to Sky Carp: Beloit fans stick with team 
Pat and Ken Arndt reflect on Pohlman Field's intimacy, accessibility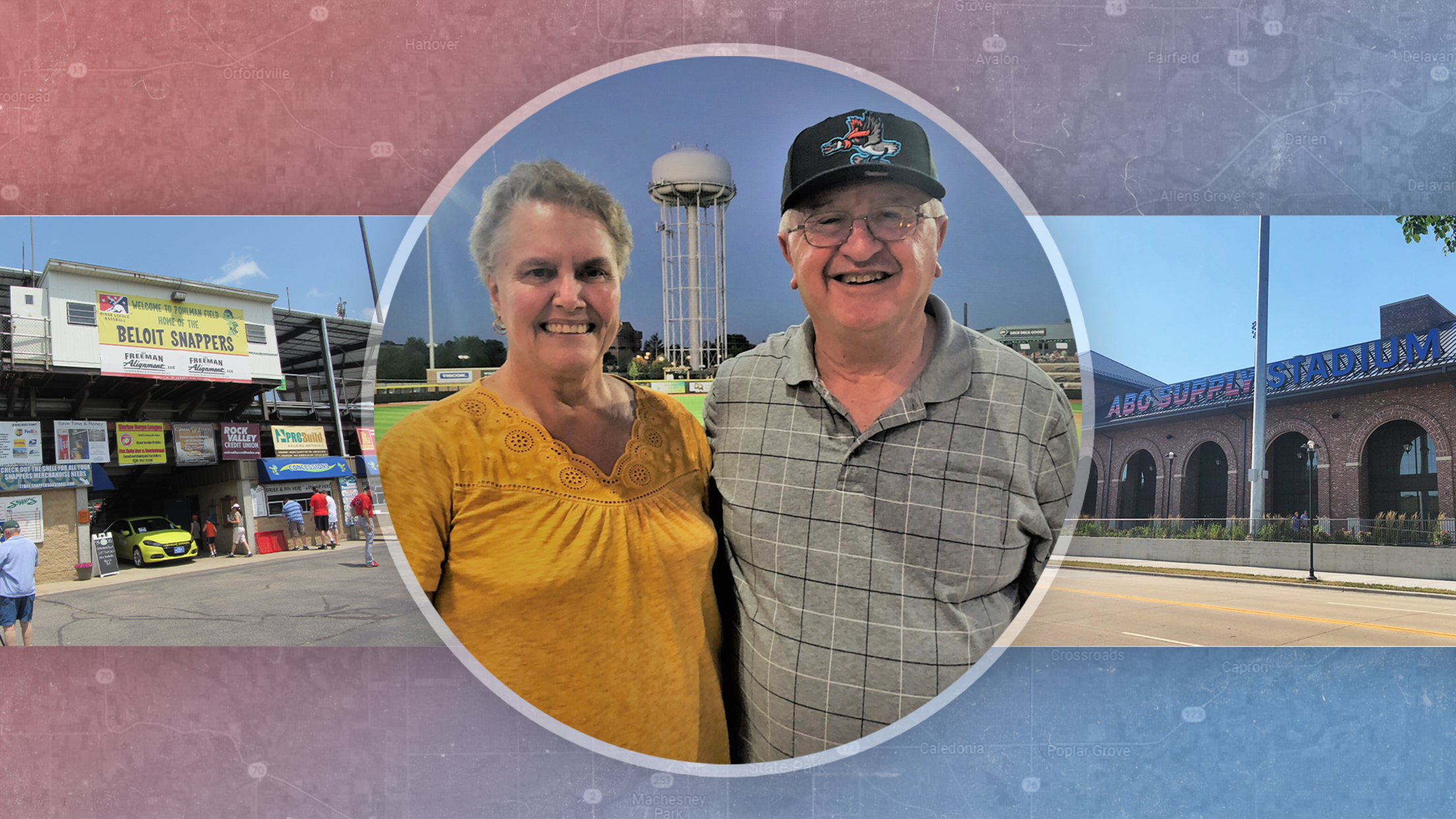 BELOIT, Wisconsin -- 2021 marked the end of the line for Pohlman Field, home of Beloit, Wisconsin's Midwest League team since 1982. During that farewell campaign, the High-A Miami affiliate, then known as the Snappers, had seven full-season ticket holders. Not 700, 70 or even 17. Just seven. Pat and
MiLB at Field of Dreams gameday journal
A real-time account of a cinematically inspired cornfield contest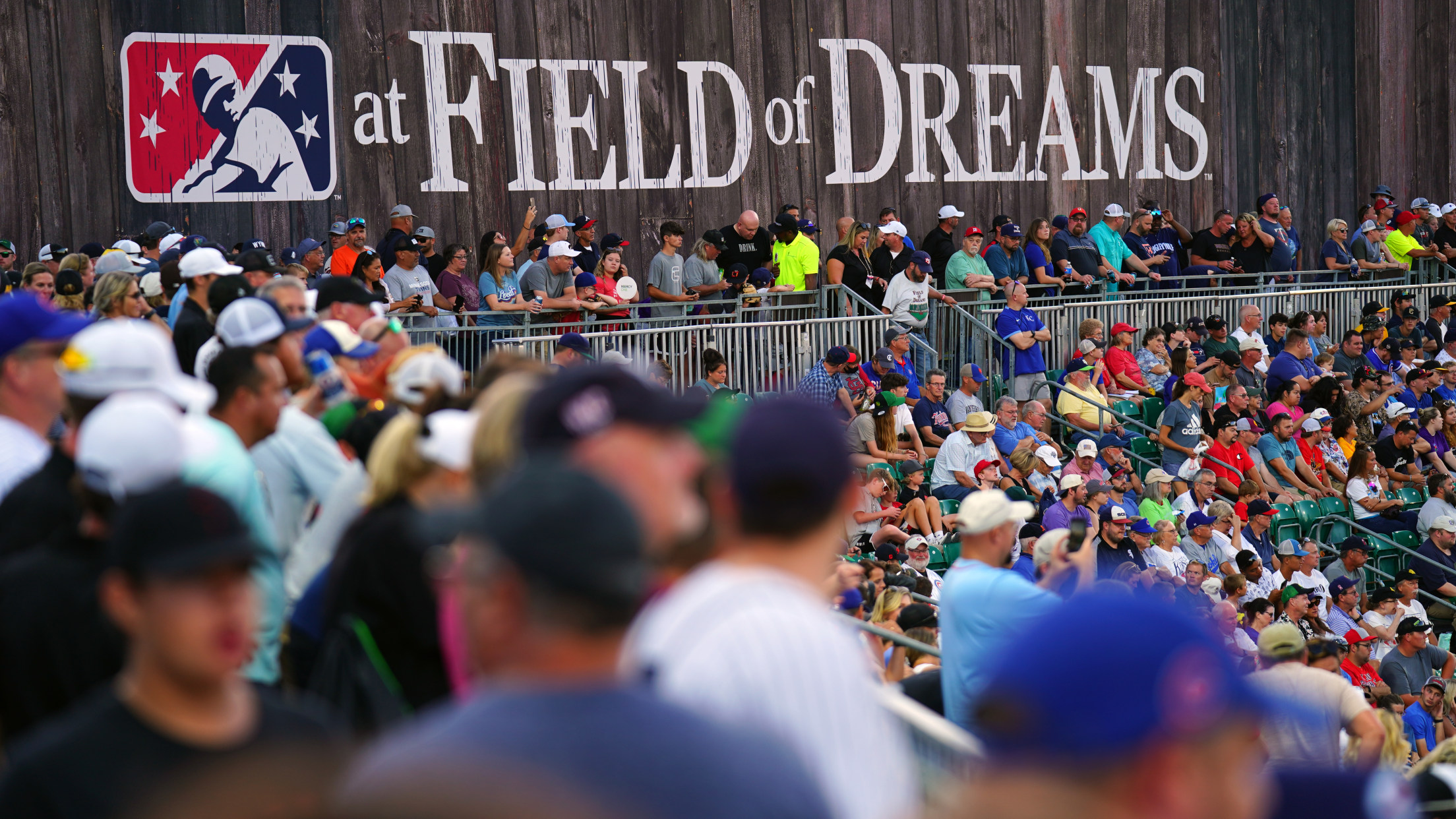 DYERSVILLE, Iowa -- "If you write it, they will read." As I traveled into Iowa, marveling at the grandeur of the mighty Mississippi, this sentiment echoed through my head. Whether a ghostly transmission or a convenient manifestation of my subconscious, it matters not. Cinematic inspiration is everywhere today, as the
What's up, Doc? Beloit pitcher blazes unique path
M.D. Johnson studies mechanics, fixes gloves, embraces domesticity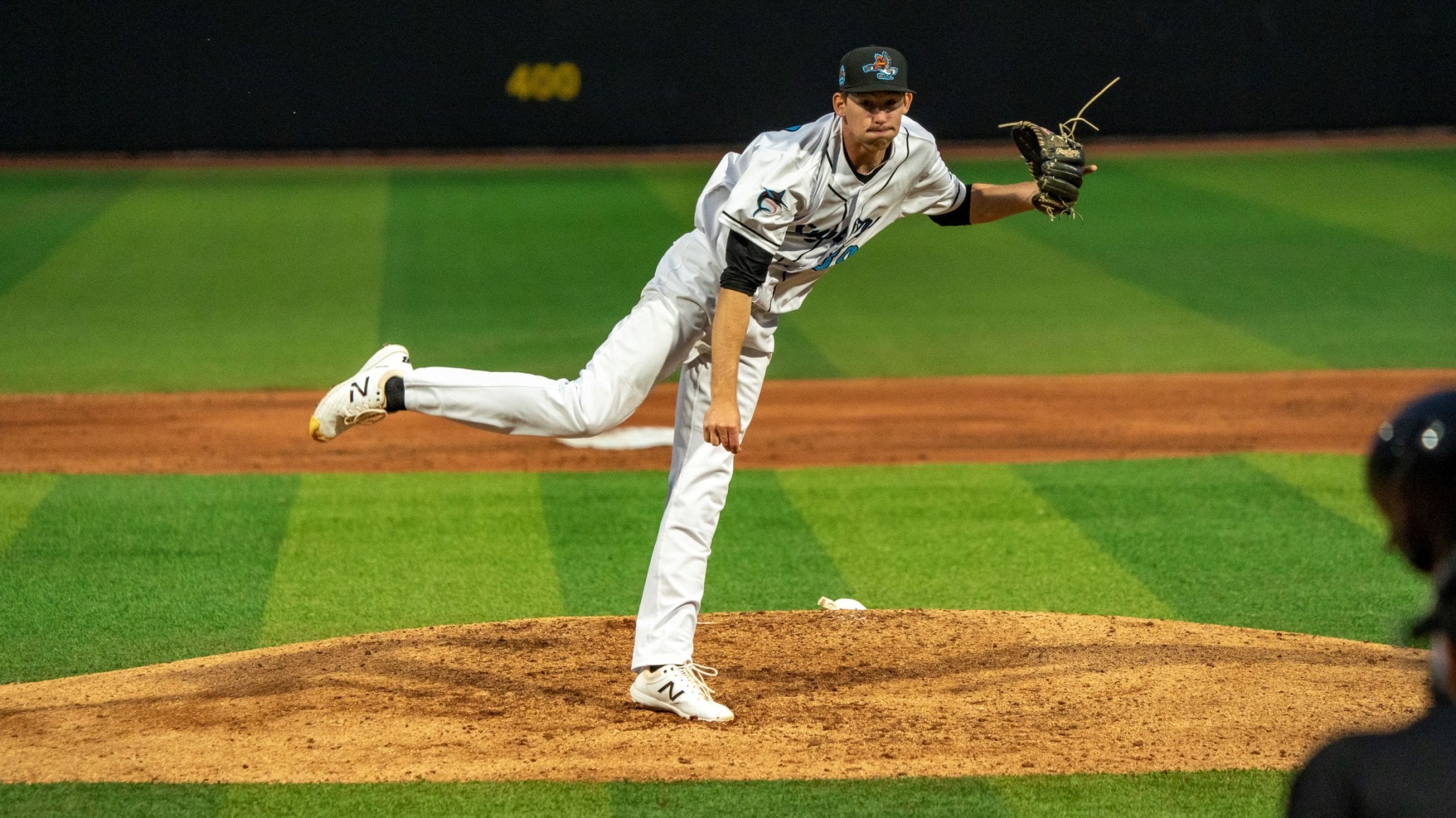 BELOIT, Wisconsin -- His legal name is Michael David Johnson, but these days he's often referred to as Doc. It's a fitting nickname for the ace of the Beloit Sky Carp, even if he's a long way from a PhD. "In the baseball world I've always been known as M.D.,"
Legend of Big Joe Davis grows in Greenville
Sausage-making slugger goes yard on his bobblehead day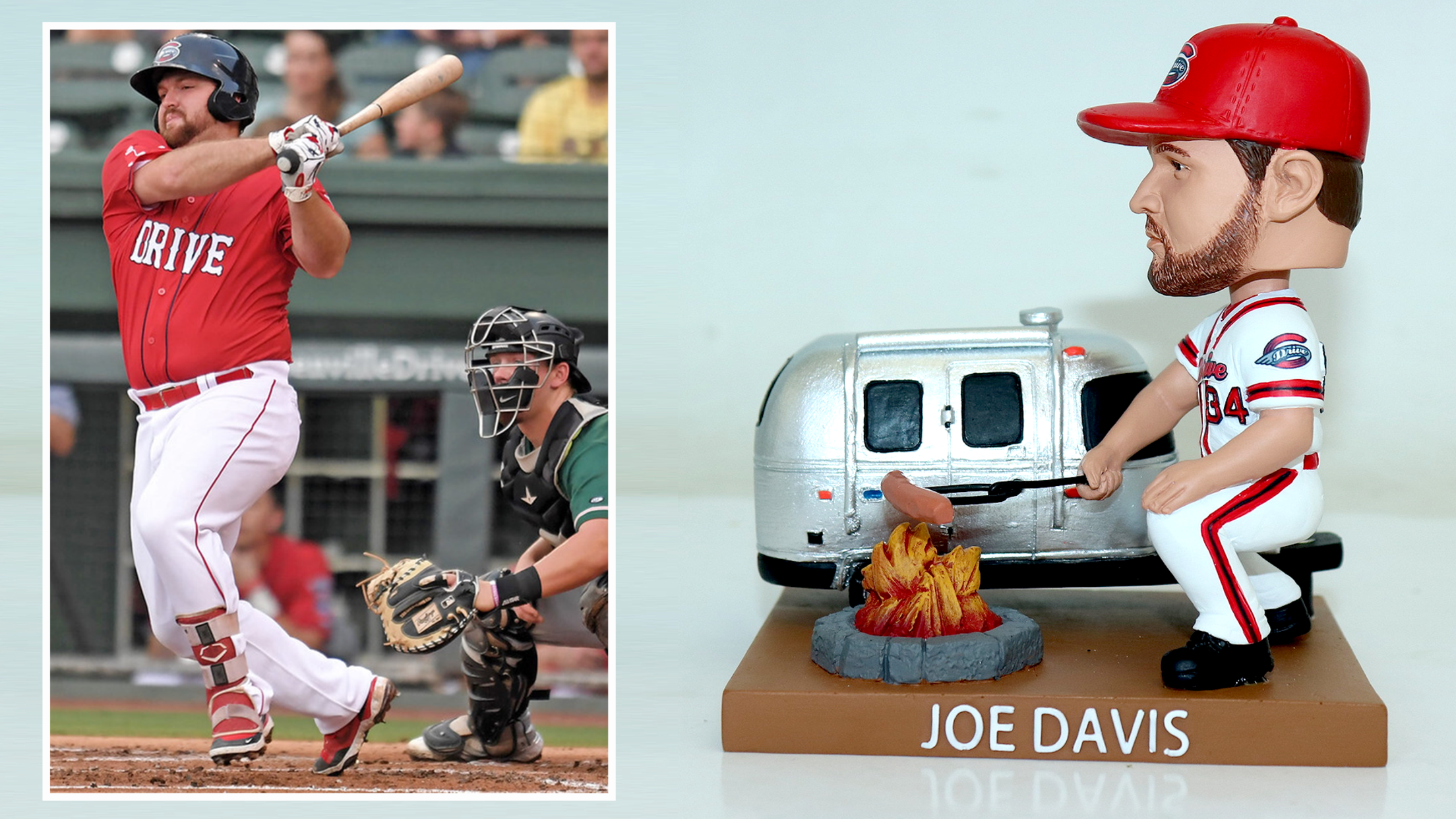 Joe Davis, a Texas native selected by the Boston Red Sox in the 19th round of the 2019 Draft, describes himself as "just a husky guy who plays first base." But to fans of his current team, the Greenville Drive, and throughout the Boston organization, he's achieved larger-than-life status. Meet
Let's get weird: Promos to look forward to in '22
A season-opening look at Minors' theme nights, giveaways, guests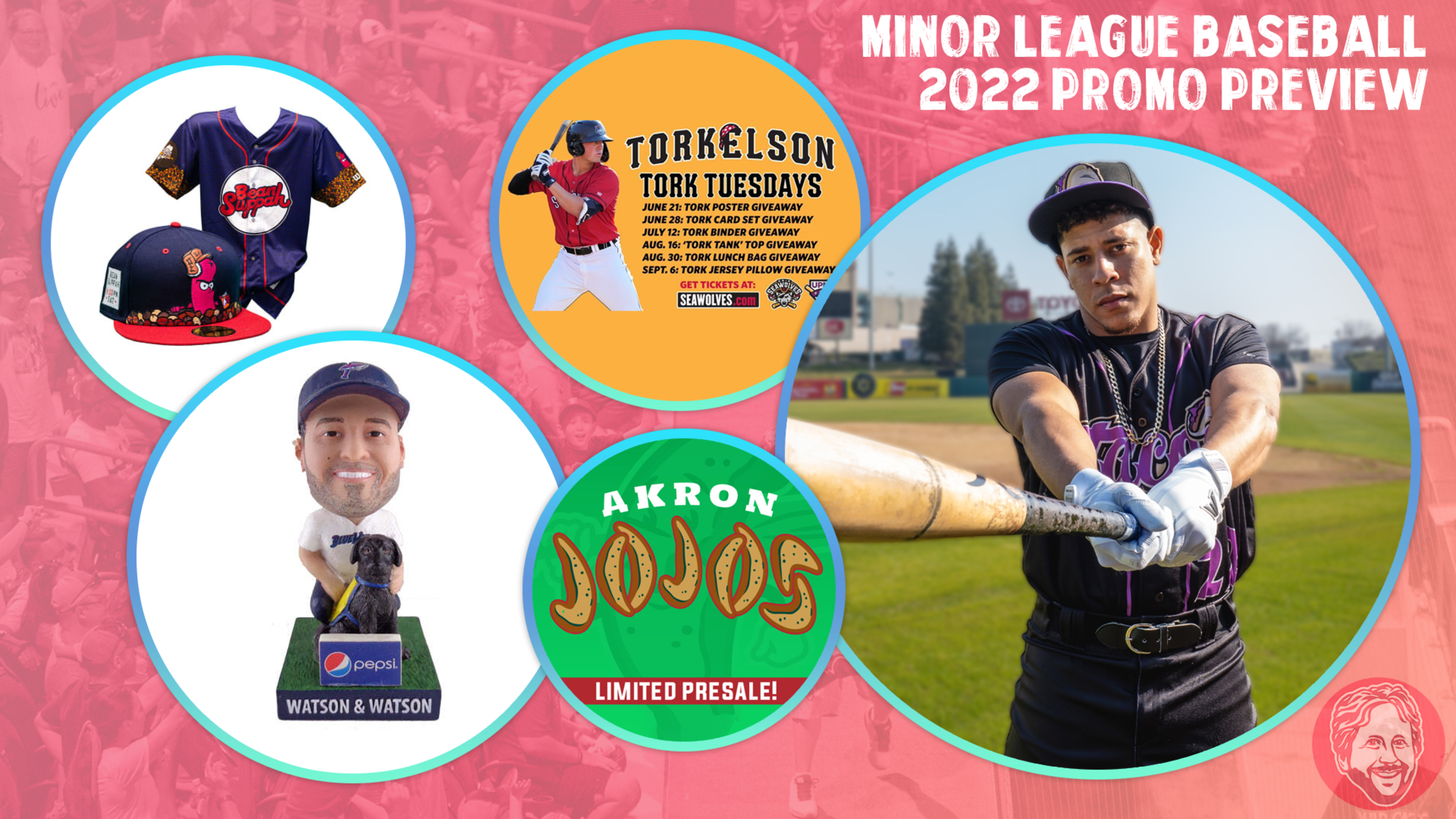 What are Minor League Baseball promotions? Within the confines of this article, they have nothing to do with a player's advancement from one level of play to the next. Rather, they are the smorgasbord of theme nights, giveaways and celebrity guests that provide fans with a little extra enticement to
Full circle: Bud Fowler set for Hall enshrinement
19th-century Black baseball trailblazer grew up in Cooperstown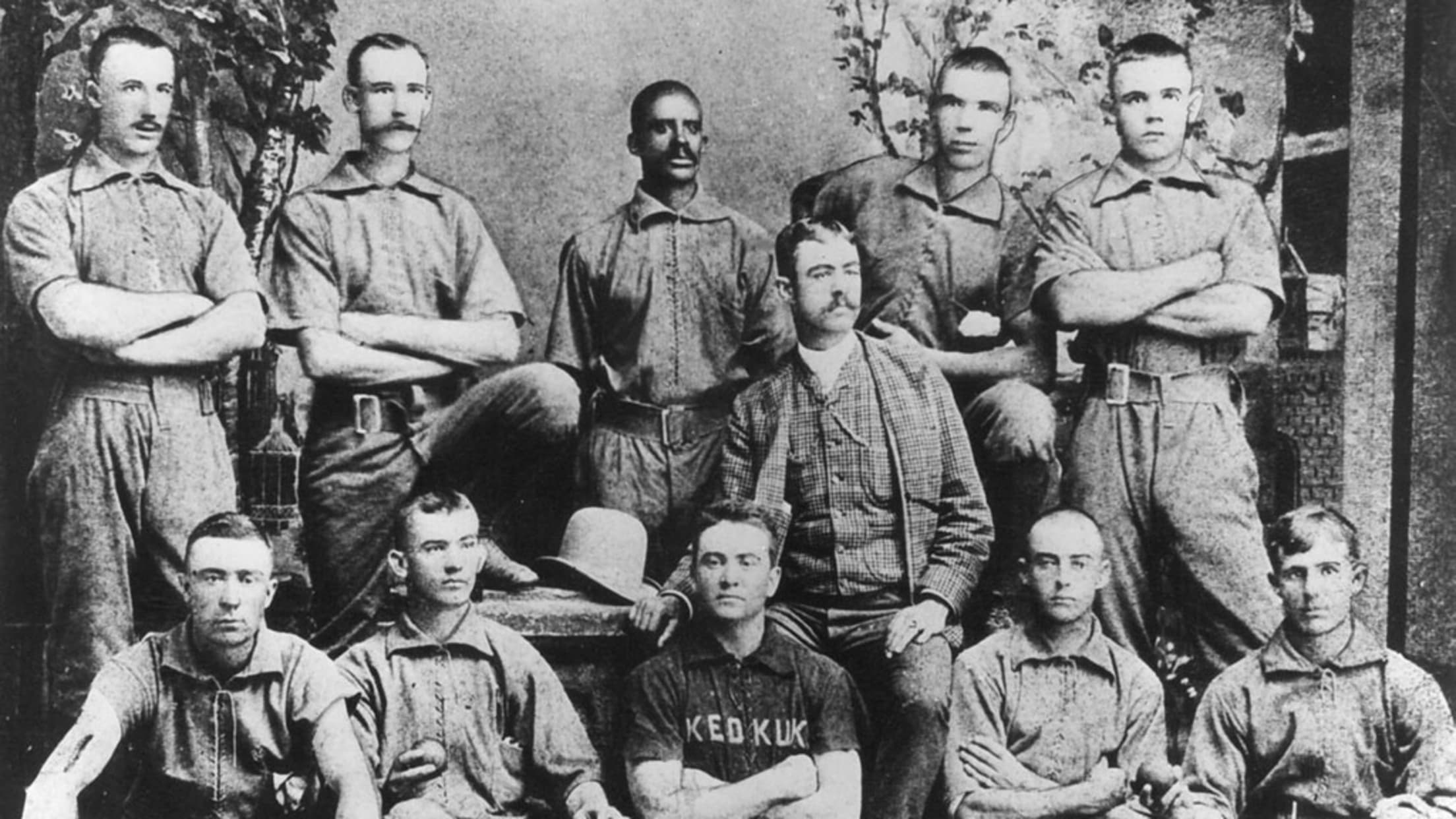 Bud Fowler, the first Black player in professional baseball history, grew up in Cooperstown, N.Y. He'll return there on July 22, 2022 -- 109 years after his death -- when he receives his long-overdue induction into the Baseball Hall of Fame. Fowler's career, improbable and wholly unique, began in the
What a moment: Preserving history at Polar Park
WooSox president Dr. Charles Steinberg wants to tell team's story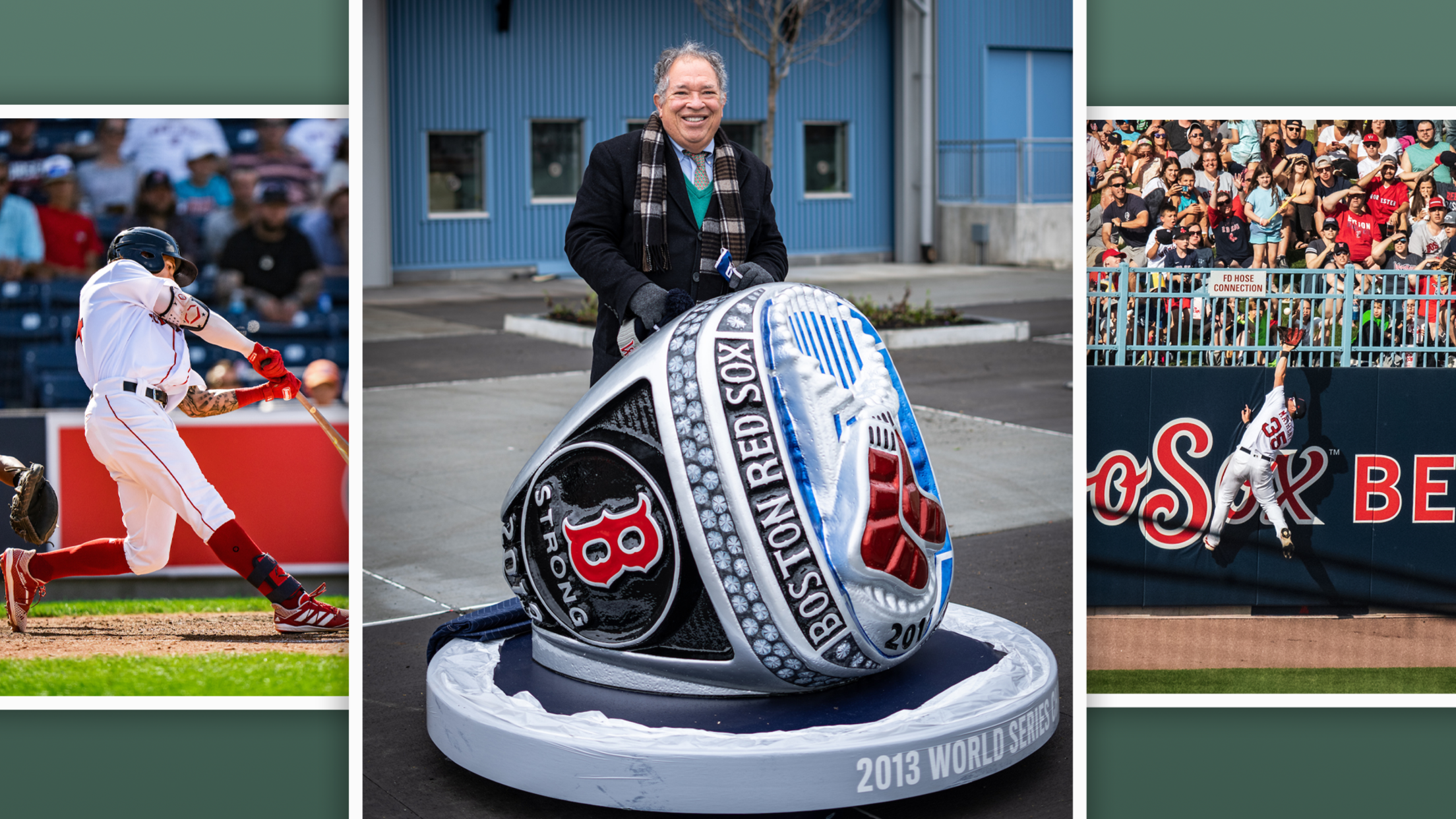 WORCESTER, Massachusetts -- It's Aug. 13, and the Worcester Red Sox are hosting the Syracuse Mets at their downtown home of Polar Park. The evening's ballgame has just begun, the first of a doubleheader, and soon, team president Dr. Charles Steinberg will step out of his office to watch it.
Been a while: Oldest Minor League ballparks
From Florida to British Columbia, a round-up of historic facilities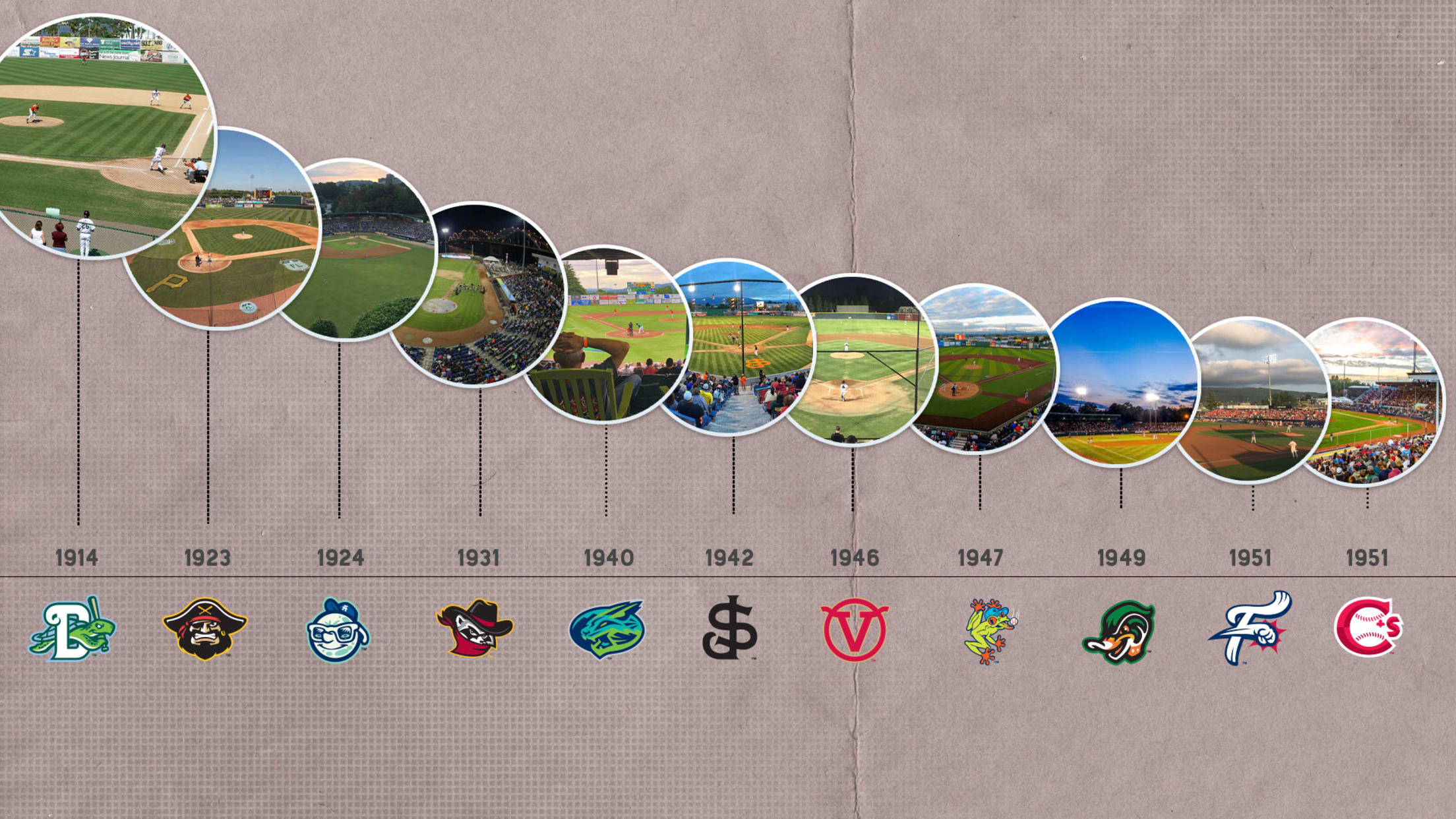 The majority of Minor League Baseball ballparks were built in the 21st century. Six debuted in 2021 alone, and many more are likely to appear as the 2020s progress. But what about the ballparks on the other side of the spectrum? Those that have been around the longest? The top
The more things change: Enduring affiliations
Amid time of transition, a look at the Minors' longest partnerships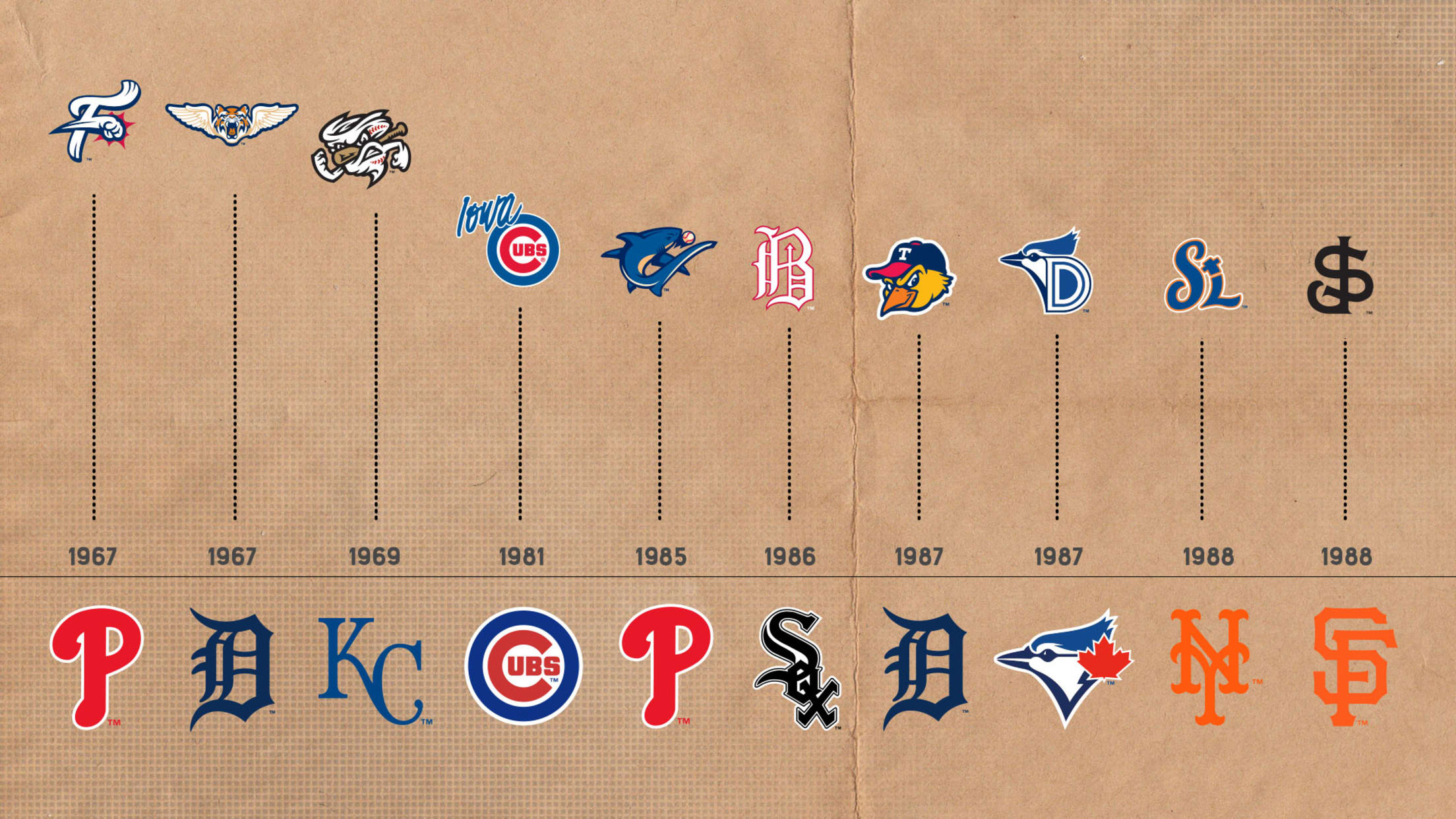 This coming season marks the beginning of a radically different era of Minor League Baseball: 120 teams are now part of the landscape, comprised of 11 new leagues competing across four levels of play. Minor League Baseball has always been defined by change, of course, as shifting affiliations, locations and
Standing up for the seats in Pensacola 
Empathetic Blue Wahoos staffers assign names to plastic friends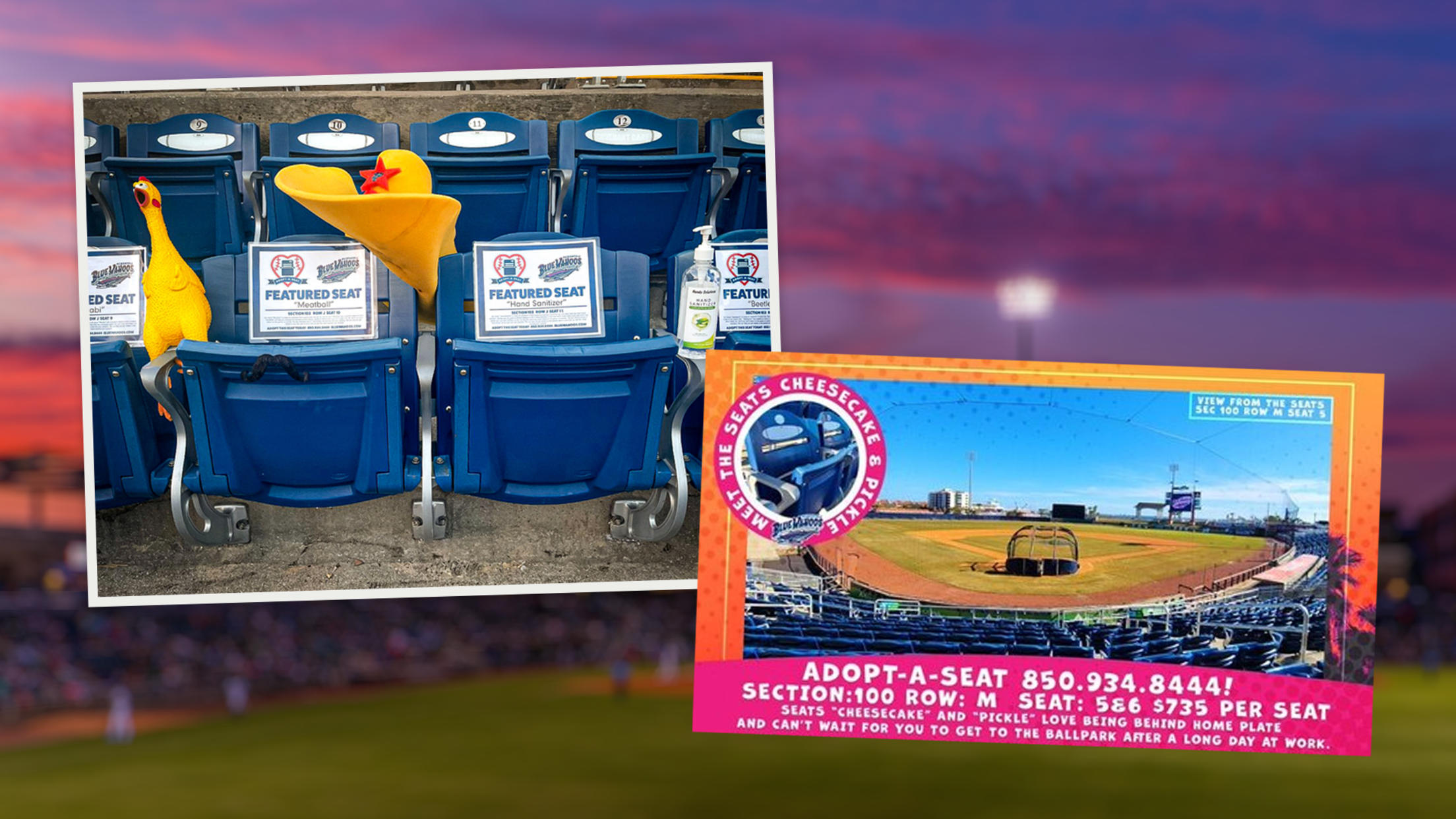 America -- the band, not the country -- famously sang about having been through the desert on a horse with no name. Intrepid members of the Pensacola Blue Wahoos front office, having walked through a ballpark where the seats have no name, decided to do something about it. The Blue
Minor League Promos of the Decade: 2019
The 2010s conclude with poignant theme nights, regional flair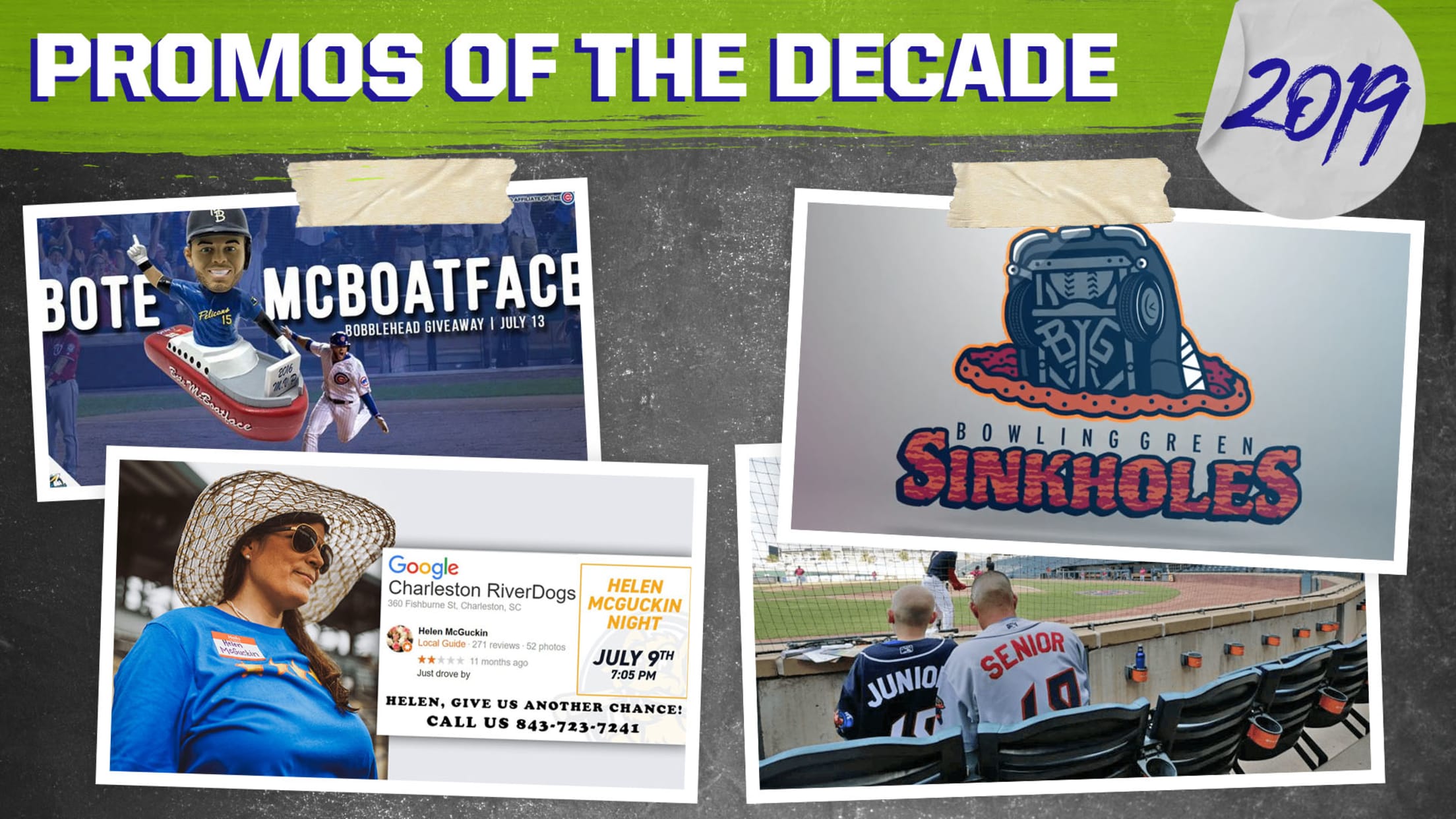 The lack of a 2020 Minor League Baseball season meant the lack of gameday promotions. However, there are still plenty of promotions upon which we can reminisce. This marks the 10th and final article in a year-by-year series chronicling the past decade's most notable Minor League Baseball gameday promotions. To
Minor League Promos of the Decade: 2018
Penultimate season of the 2010s filled with cinematic celebration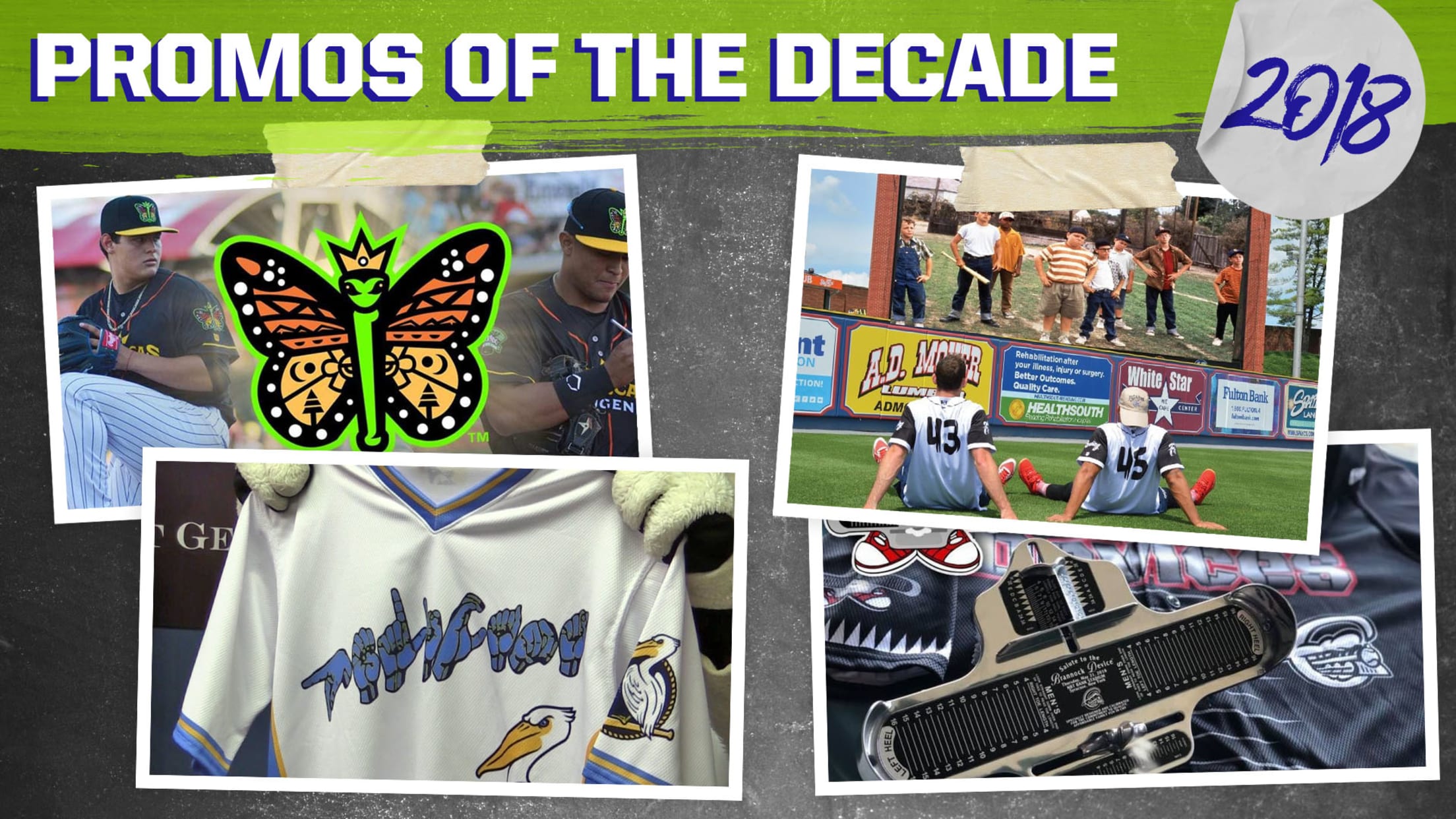 The lack of a 2020 Minor League Baseball season meant the lack of gameday promotions. However, there are still plenty of promotions upon which we can reminisce. This marks the ninth article in a year-by-year series chronicling the past decade's most notable Minor League Baseball gameday promotions. To share your
Minor League Promos of the Decade: 2017
There goes the sun: The year in which one promo eclipsed them all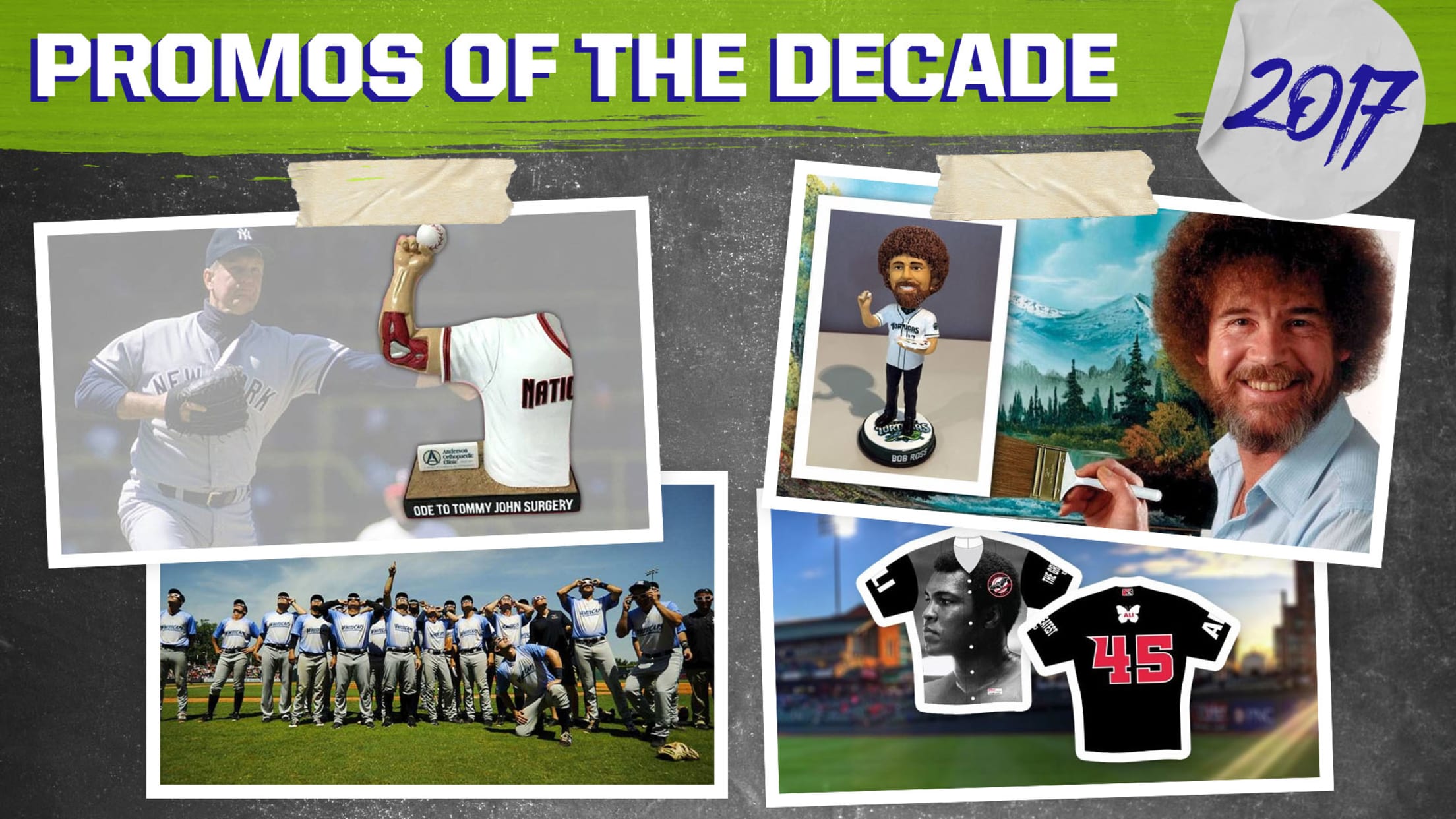 The lack of a 2020 Minor League Baseball season meant the lack of gameday promotions. However, there are still plenty of promotions upon which we can reminisce. This marks the eighth article in a year-by-year series chronicling the past decade's most notable Minor League Baseball gameday promotions. To share your
Minor League Promos of the Decade: 2016
Lehigh Valley gets 'wit' cheesesteaks; Hot Rods have barrels of fun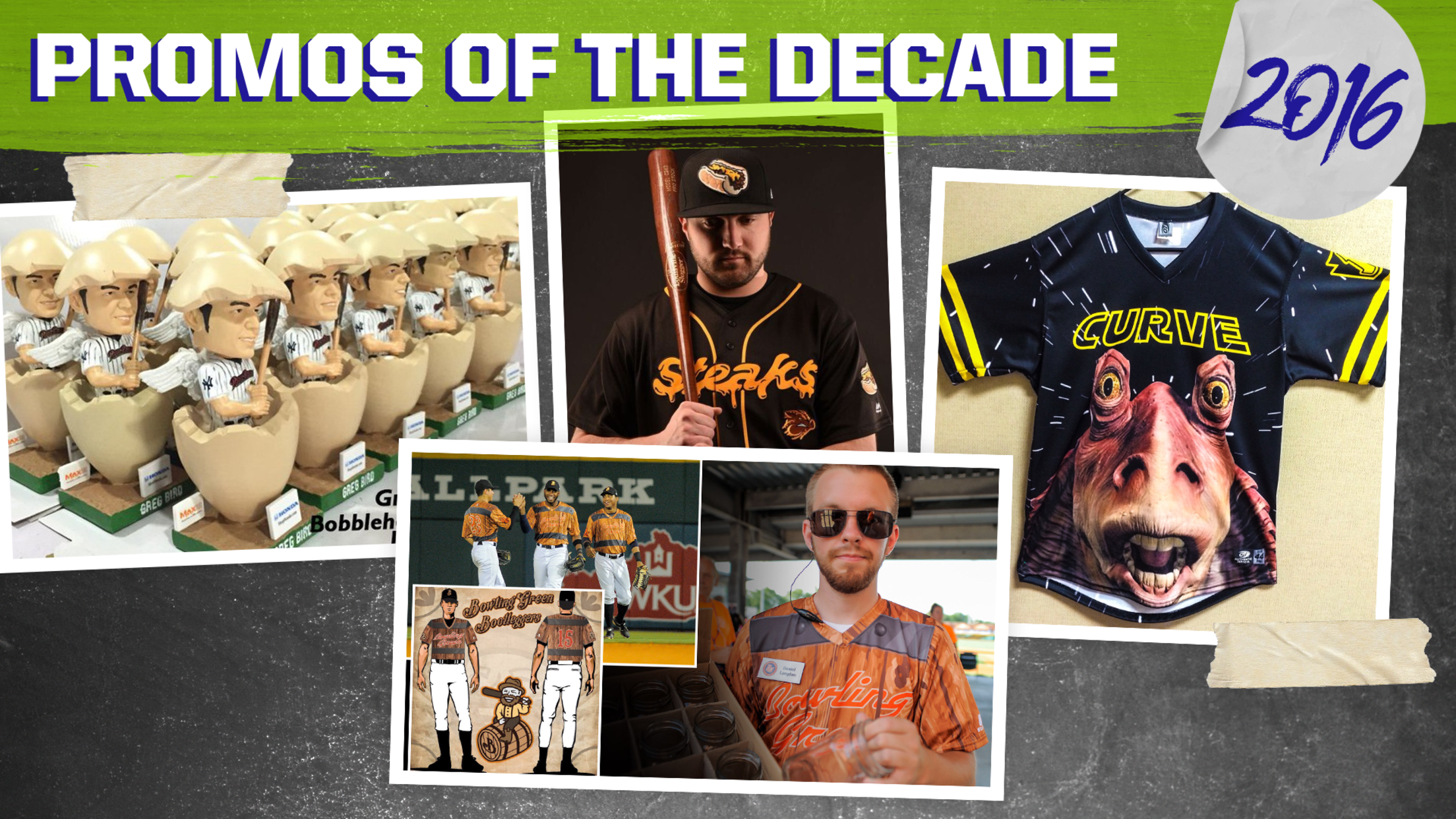 The lack of a 2020 Minor League Baseball season meant the lack of gameday promotions. However, there are still plenty of promotions upon which we can reminisce. This marks the seventh article in a year-by-year series chronicling the past decade's most notable Minor League Baseball gameday promotions. To share your
33 in the books: PawSox say goodbye to McCoy
In absence of farewell campaign, team stages epic Grand Finale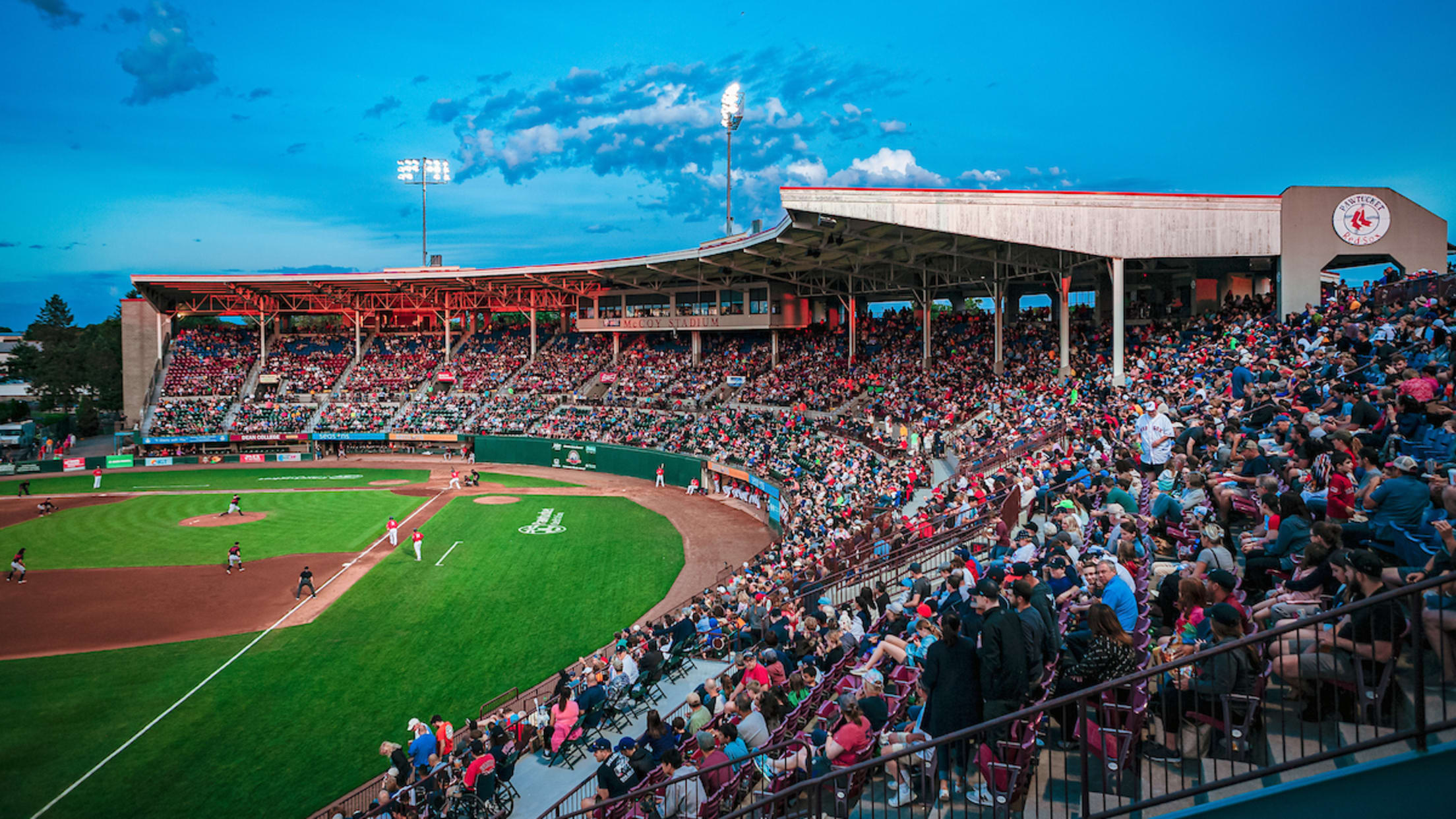 In 2021, the Pawtucket Red Sox will move across state lines, some 45 miles to the northwest, and become the Worcester Red Sox. 2020, then, has marked this International League entity's 50th and final year at historic -- and much beloved -- McCoy Stadium. This milestone year came, and has
Where it began: From the Minors to Cooperstown 
A look at the pro debuts of Brock, Seaver, Gibson, Ford and Morgan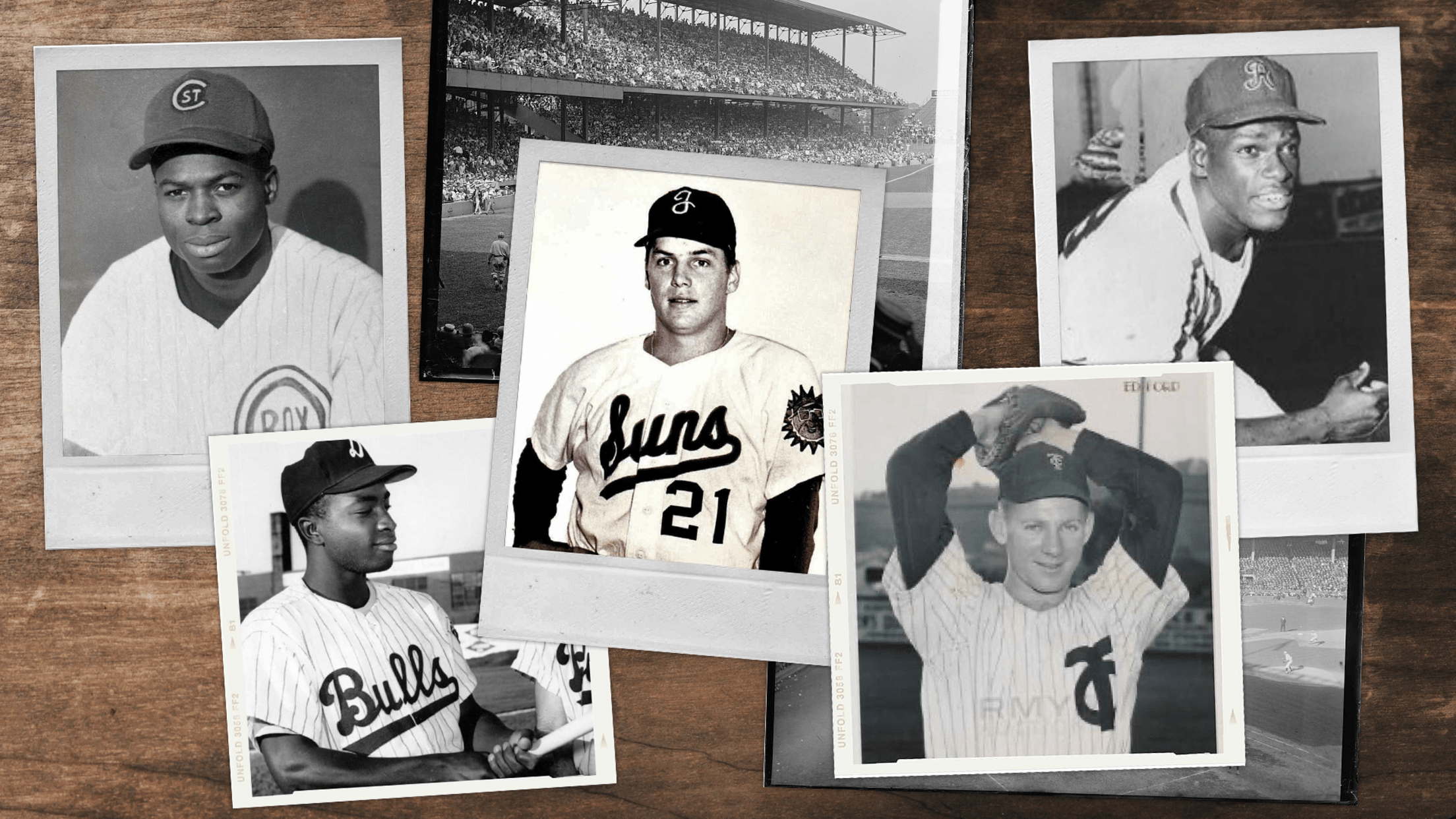 Over the past two-and-a-half months, five members of the National Baseball Hall of Fame passed away: Tom Seaver, Lou Brock, Bob Gibson, Whitey Ford and Joe Morgan. They will be forever missed, and never forgotten. The Major League careers of this Cooperstown quintet ended long ago. Tom Seaver, the last
Greenville Drive host civic-minded 'Day of Action'
Ballpark event features voter registration, COVID testing and more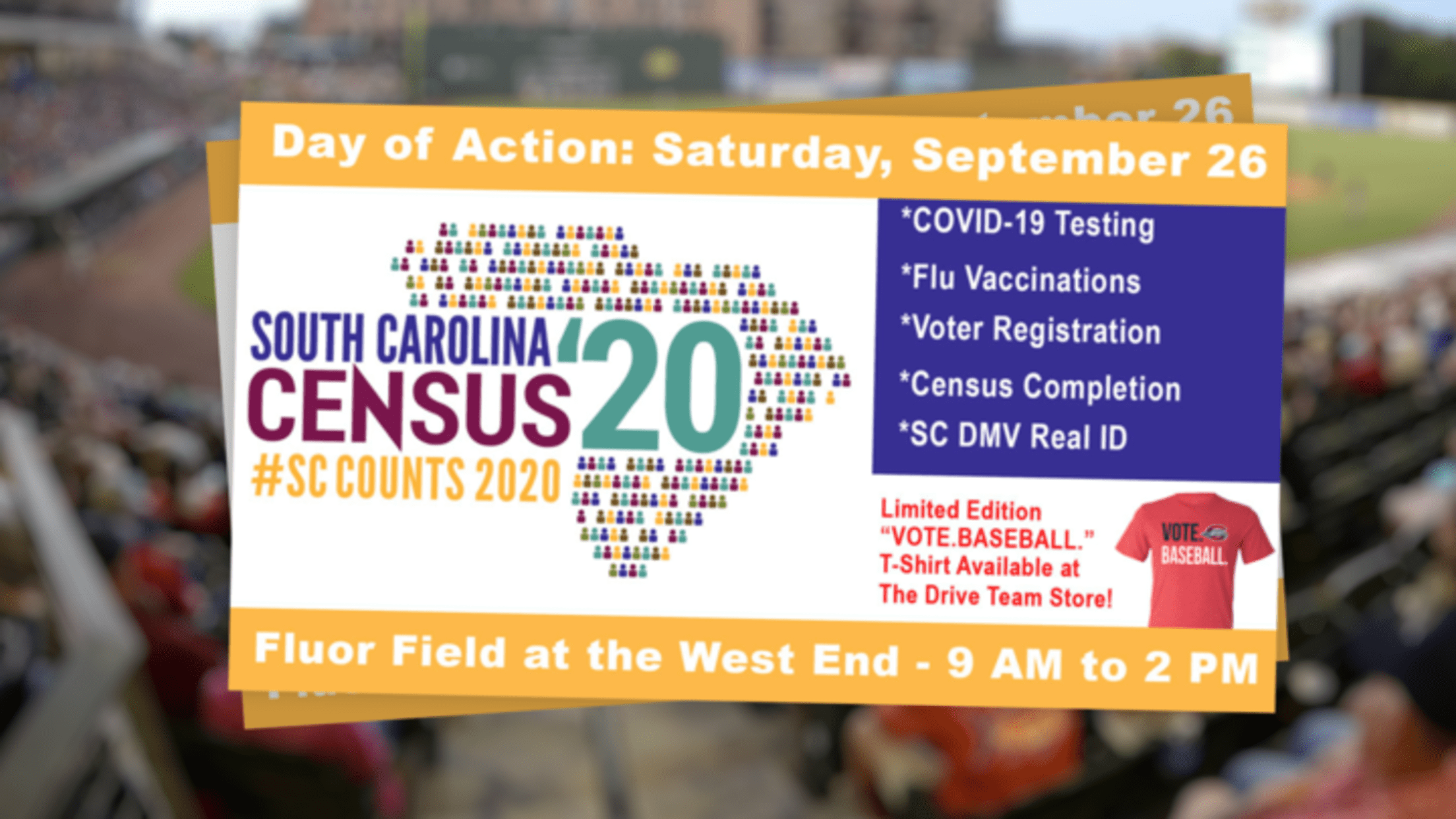 After the 2020 Minor League season was officially canceled, the Greenville Drive began marketing themselves as their community's "ideal social distancing venue." The team's home of Fluor Field has since played host to a diverse array of events. Nearly all areas of the ballpark, from the luxury suites to the
They are the champions: MiLB's winningest clubs
A league-by-league overview of the teams that have the most titles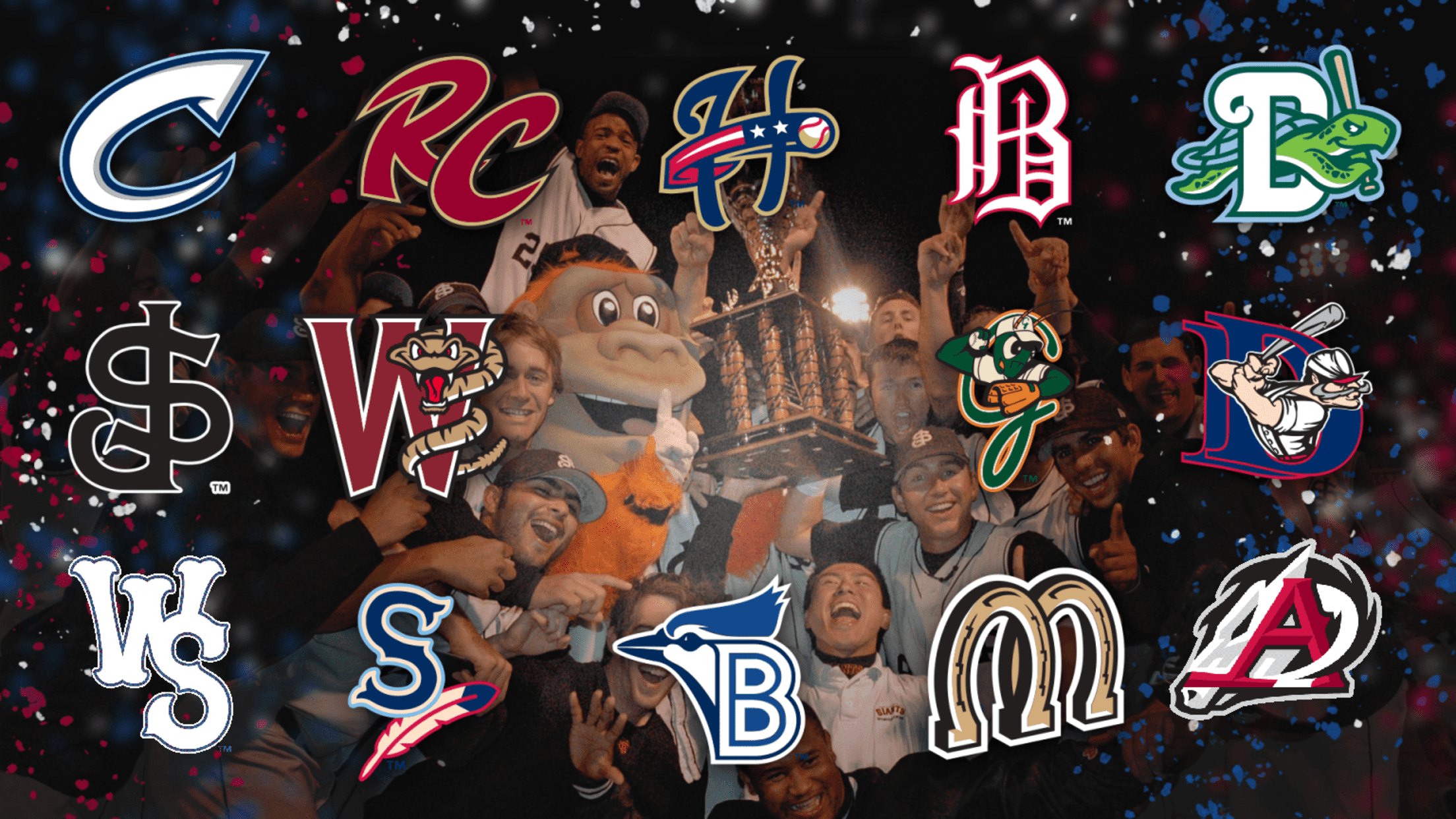 This is the time of year when Minor League championships are won. But the absence of a Minor League Baseball season has meant the absence of playoffs, which has meant the absence of championships. You, of course, already knew this. So enough talk about absence. This article is about those
5-7-5: River Cats' broadcaster pens book of haiku
Doskow's 'Goodnight Em' getting to go deep, three lines at a time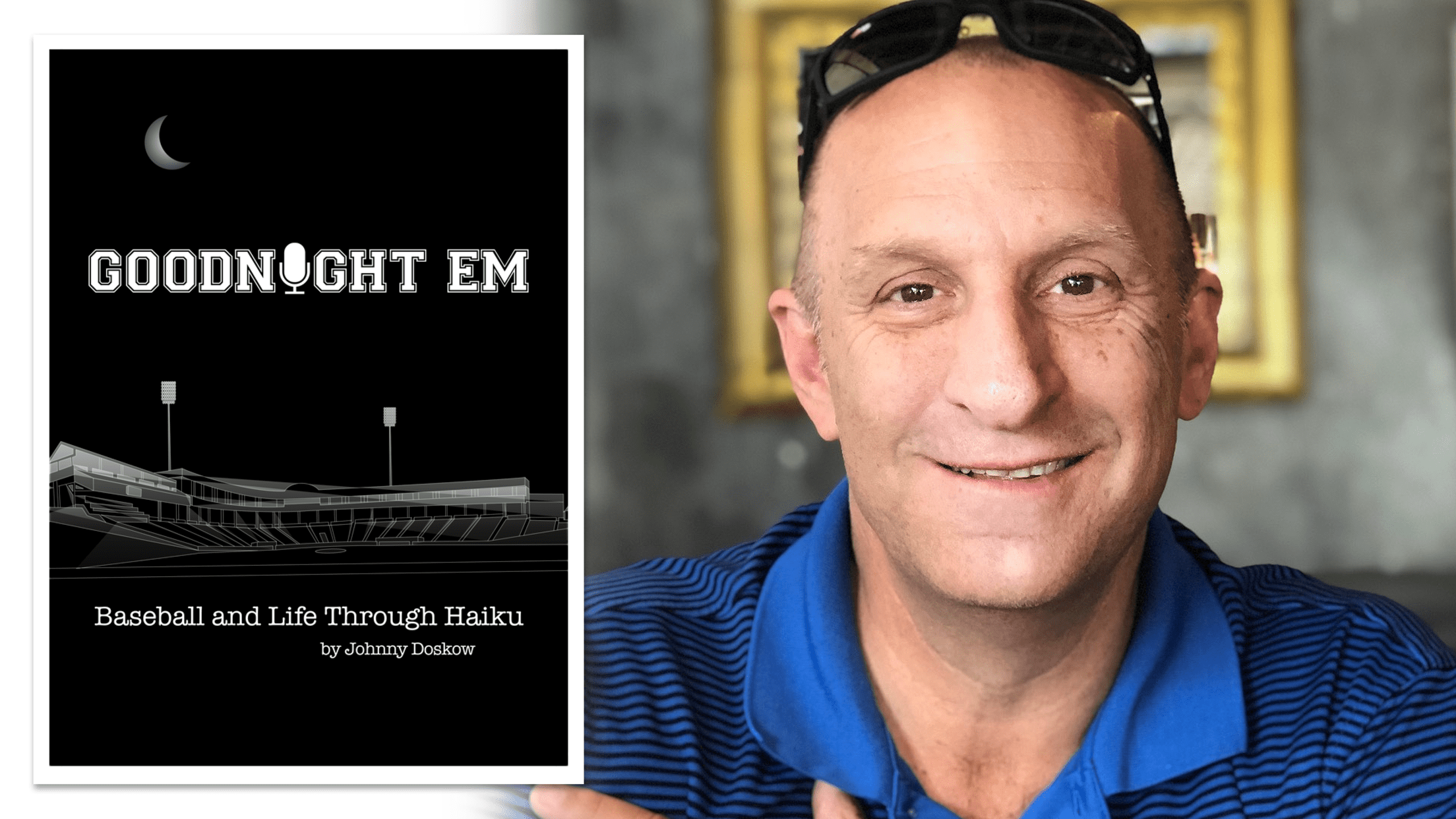 This past March, Johnny Doskow's long-established baseball routines were completely upended by COVID-19. This was the case for everyone, of course, but Doskow used his newfound free time in a particularly unique manner. The longtime voice of the Triple-A Sacramento River Cats penned and summarily self-published his debut book of
Lexington and Florence travel the Bourbon Trail  
Season on the rocks results in neat Kentucky baseball partnership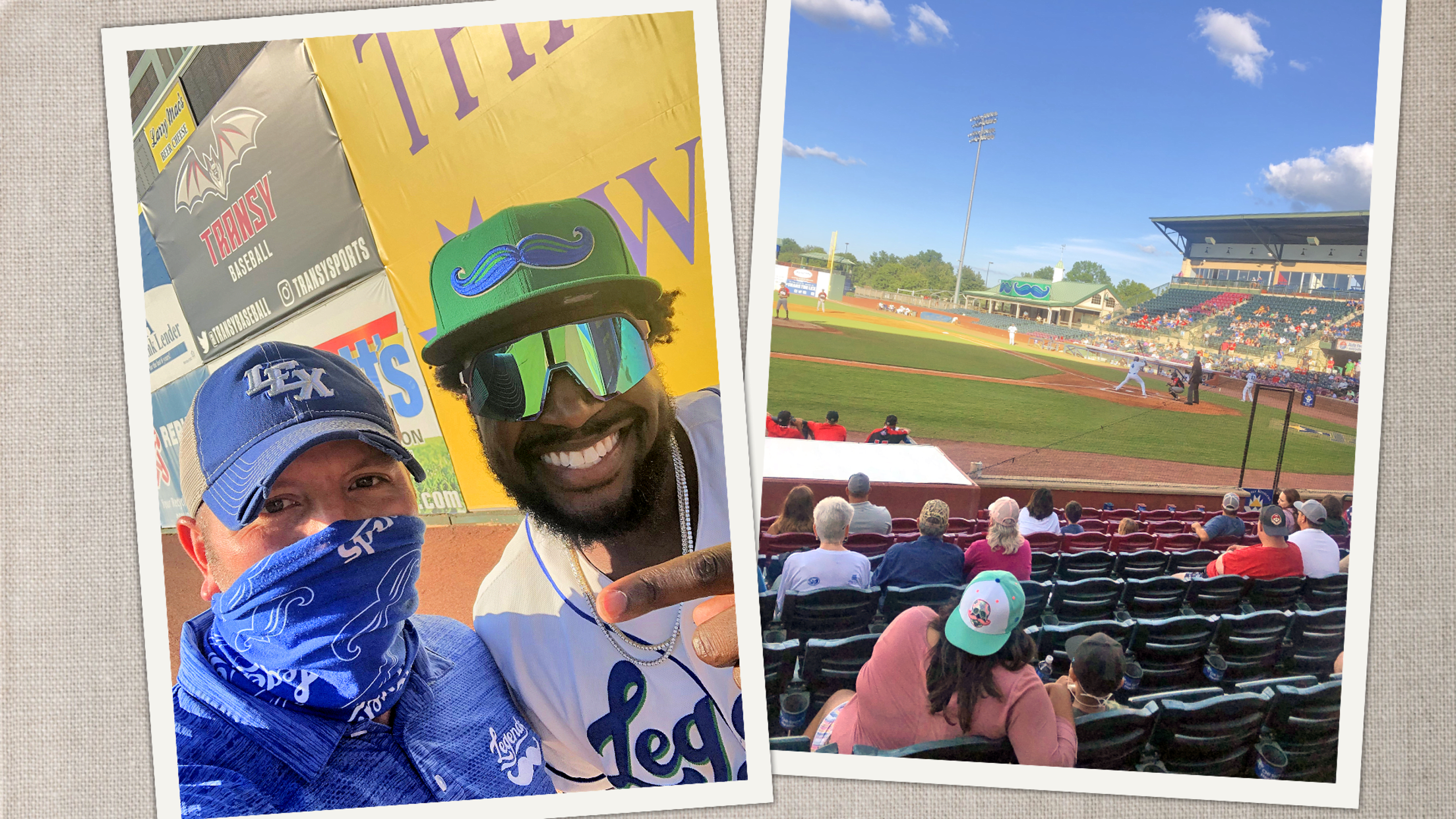 Brandon Phillips is a member of the Lexington Legends. Ordinarily, this would sound absurd, and perhaps it still does. What set of circumstances would lead a 39-year-old Cincinnati Reds icon with more than 2,000 hits at the Major League level to come out of retirement to play for the Legends,
Hindsight 2020: Reviewing 'season' like no other
April through September, Minors tapped into the gameday spirit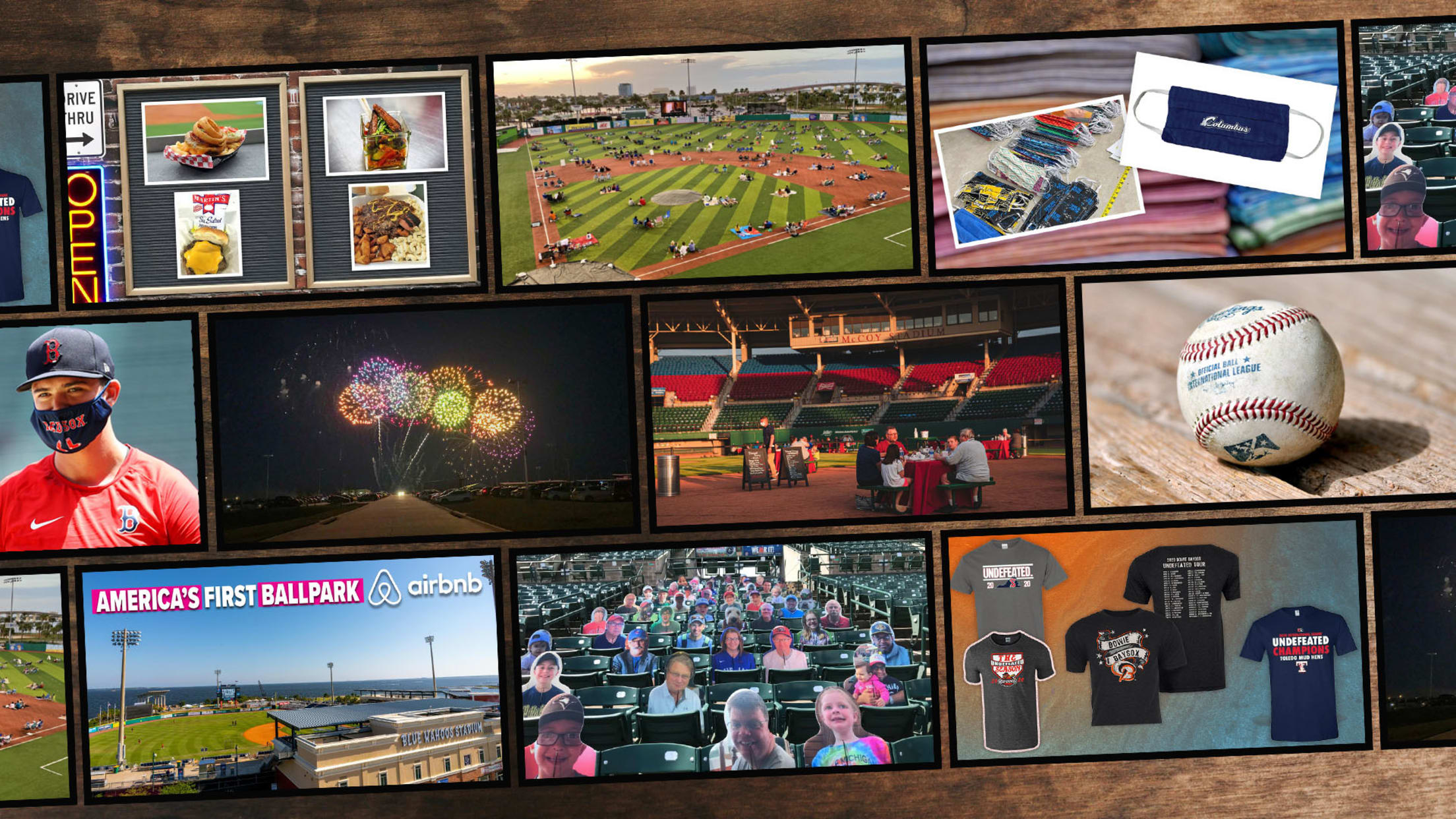 Ready to have your mind blown? If the 2020 Minor League Baseball season had happened, it would have already happened. The regular season would have ended on Labor Day. Today, then, would have marked the first day of the offseason. Of course, like so many other taken-for-granted entertainments, the 2020