Who will be MiLB Hitting Prospect of the Year?
O's Holliday, Dodgers' Busch, Rays' Caminero finalists for award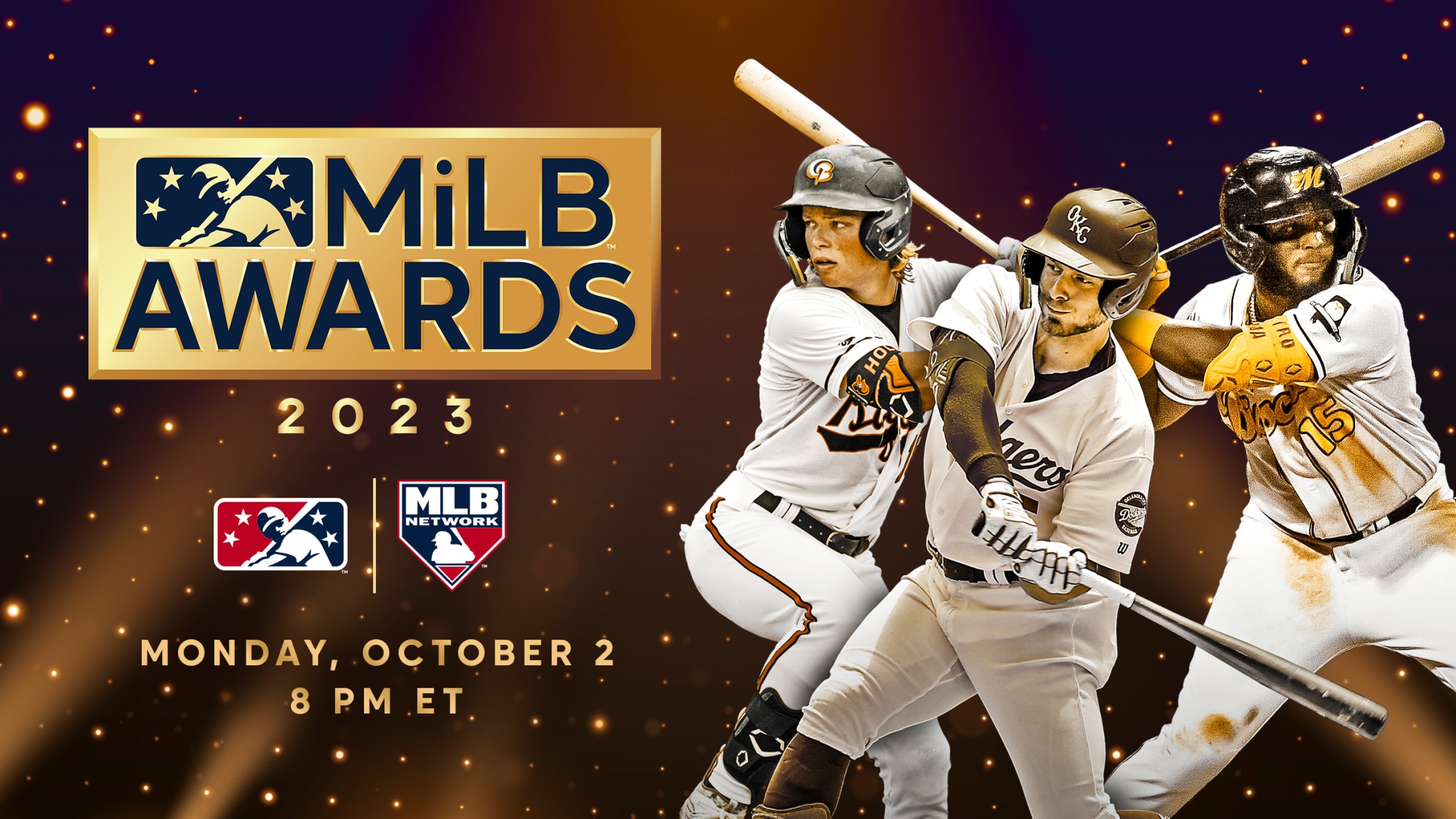 The nominations continue. Last week, we announced the three finalists for the MiLB Pitching Prospect of the Year. Now, it's time to turn our attention to the batters, with three Hitting Prospect of the Year candidates. These finalists were determined by MLB Pipeline staff, which considered many worthy performers from
Ben's Biz: Rolling out the barrel in Bowling Green
Hot Rods assume Bootleggers identity, a nod to the region's history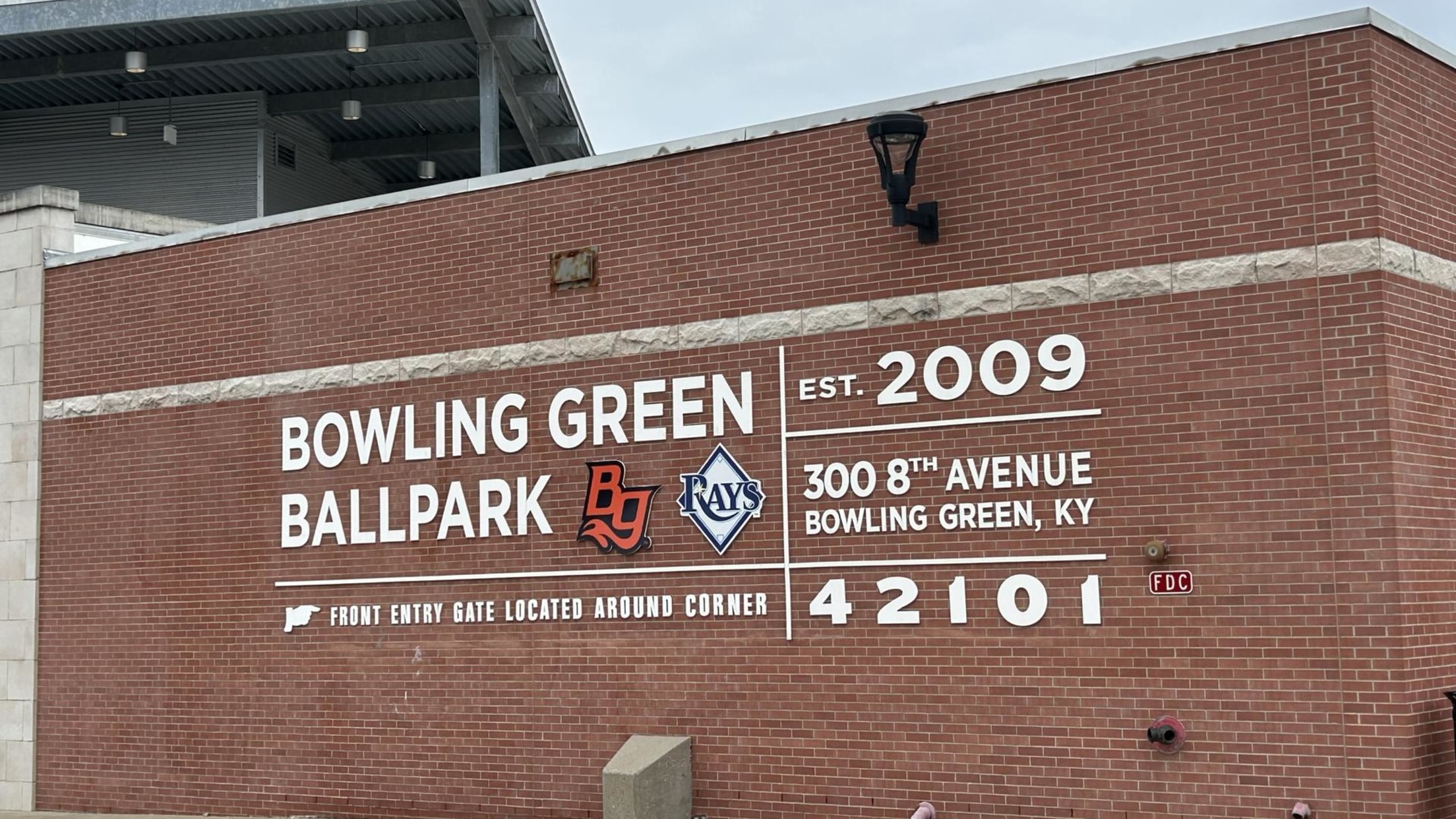 This is an excerpt from the latest edition of the Ben's Biz Beat Newsletter, bringing Minor League Baseball business and culture news to your inbox each and every Thursday. Check out the full newsletter HERE. Subscribe HERE.
RiverDogs roll to third straight Carolina crown
Since becoming affiliated with Rays, Charleston just keeps winning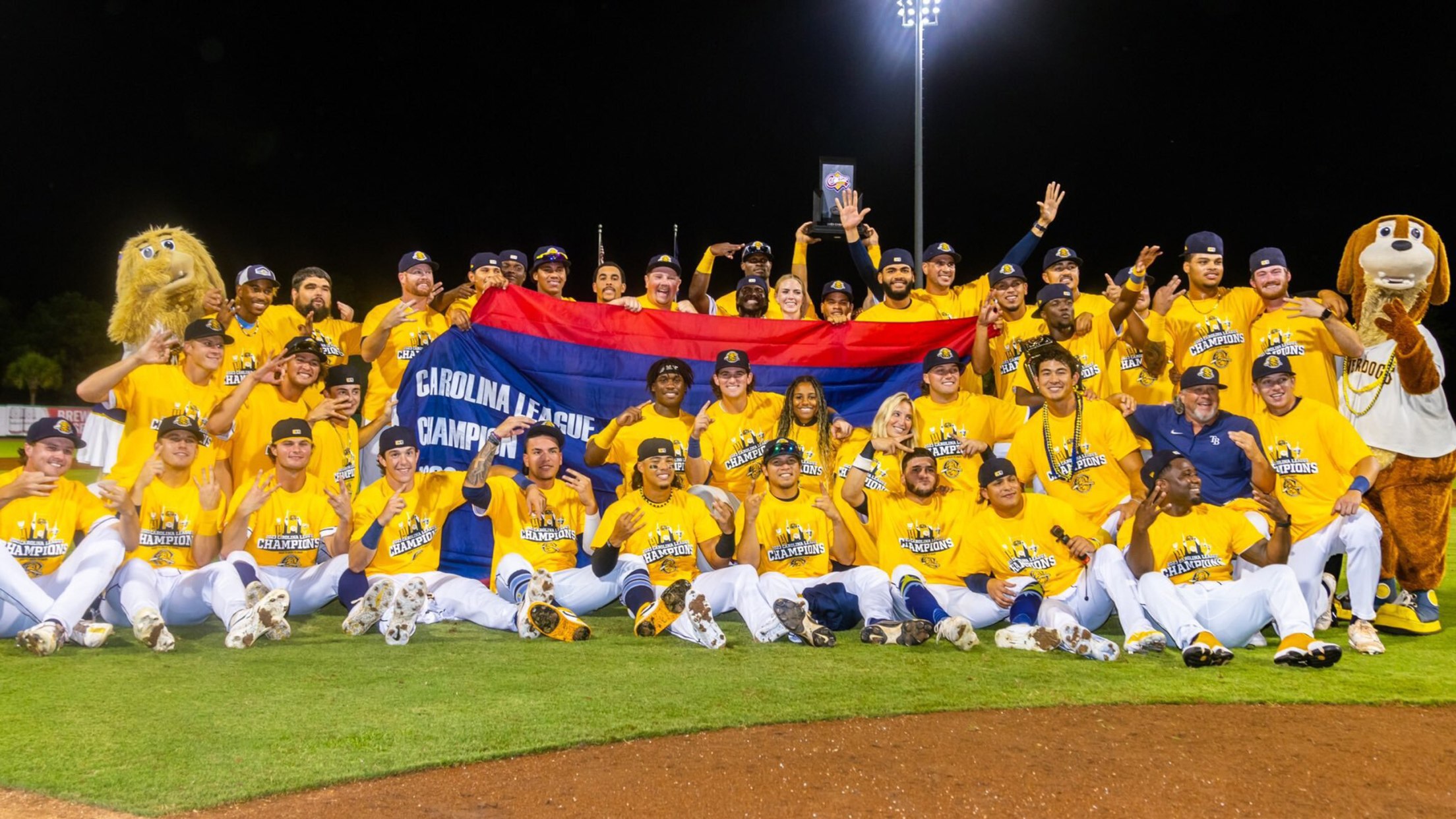 It was a tale of two halves for Charleston this season. After finishing with the worst record in the Carolina League in the first half, Tampa Bay's Single-A affiliate rode a 39-26 record in the second half en route to its third consecutive league title. The RiverDogs defeated the Down
Auer's 2-run tater sends Biscuits back to playoffs
No. 13 prospect stays hot in Sept. as Rays affiliate punches ticket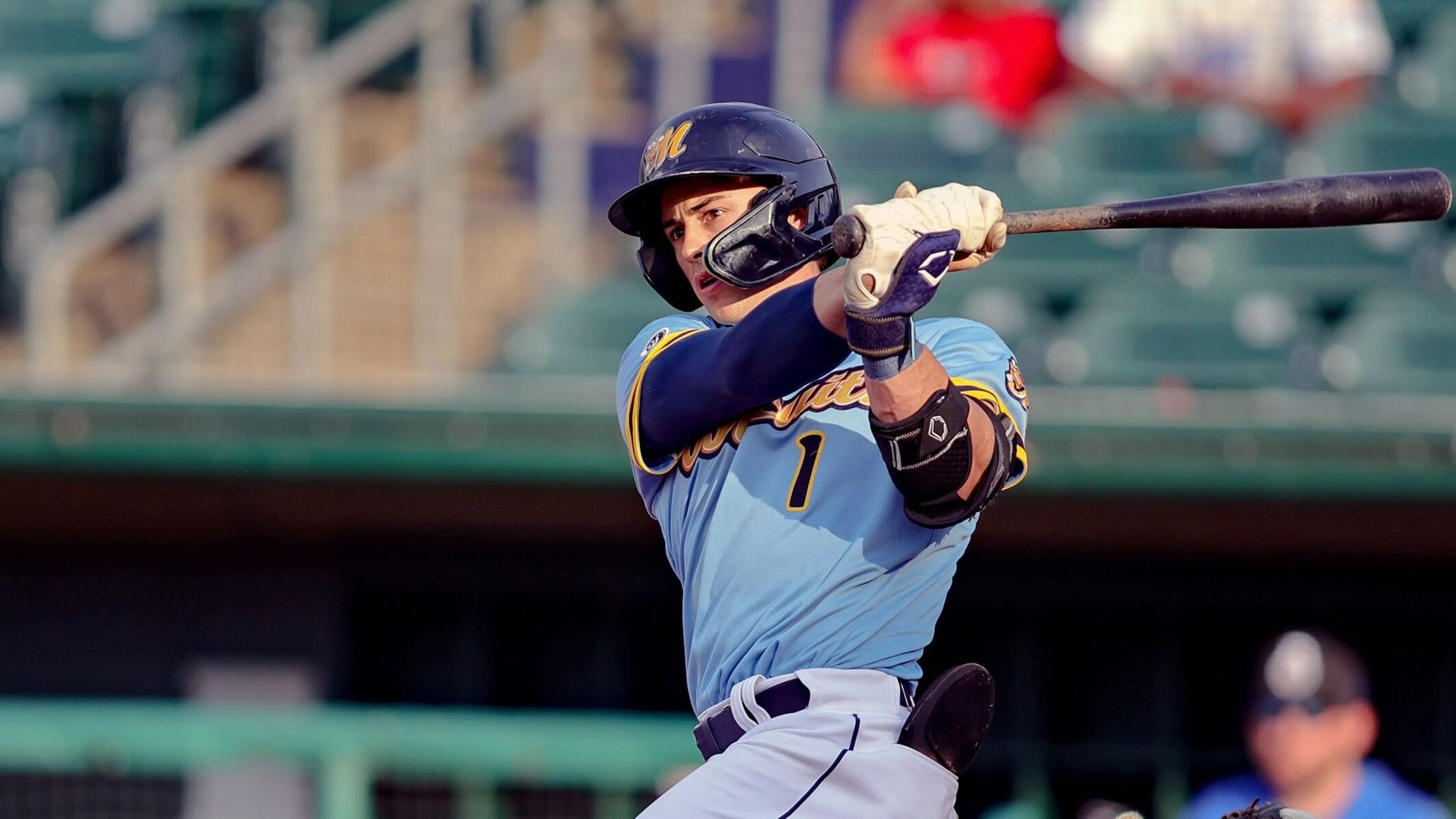 BILOXI, Miss. -- Mason Auer knows a thing or two about playing for a Minor League championship. He helped lead High-A Bowling Green to a 2022 South Atlantic League title and deserves credit for his contributions to Carolina League champ Single-A Charleston in the first half of the same campaign.
Williams, Isaac spark Hot Rods' engine
Top 100 prospects each go deep twice, combine for six RBIs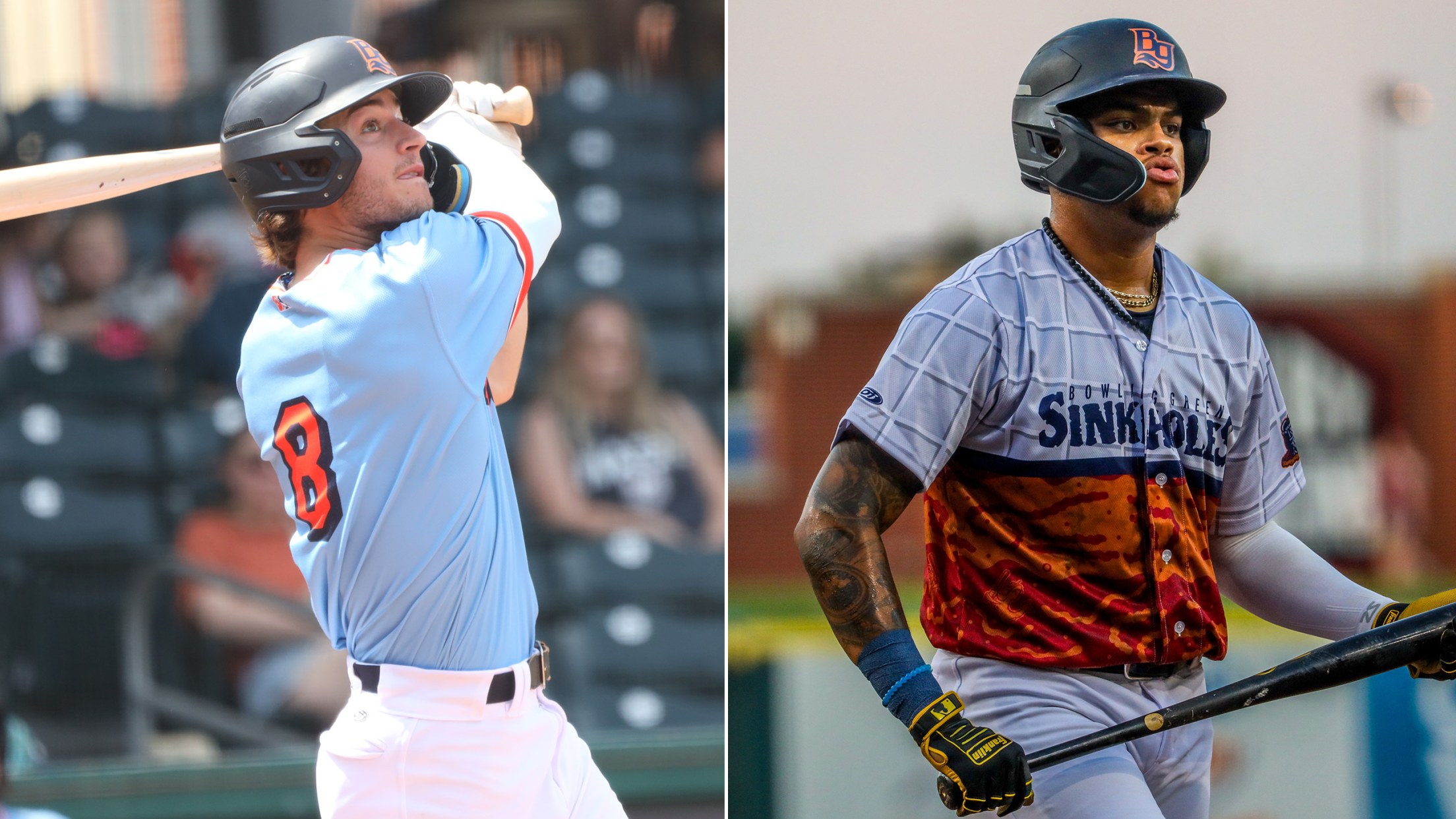 What's better than a multihomer game? Two multihomer performers in the same contest. On Saturday, Carson Williams and Xavier Isaac went deep twice to propel Bowling Green to an 11-4 win over Greensboro at Bowling Green Ballpark. The pair tallied three knocks apiece and combined for six RBIs to rev
RiverDogs show Pride for Rainbows Night
Charleston threw it back for its annual LGBTQ+ celebration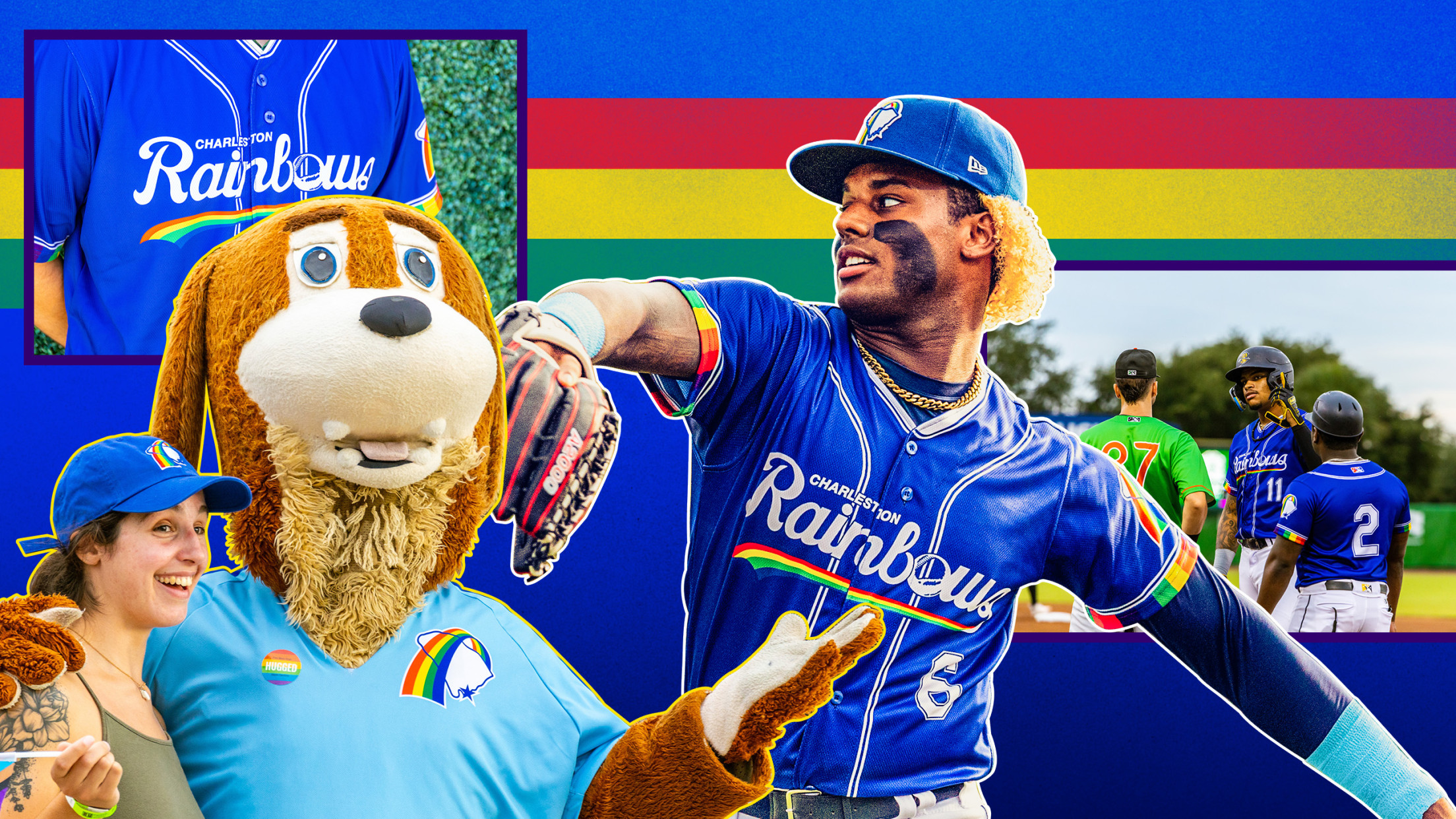 A recent LGBTQ+ promotion by Tampa Bay's Single-A affiliate passed with flying colors. The Charleston RiverDogs threw it back to the '80s and '90s during their annual Rainbows Pride Night on Aug. 16 at Joseph P. Riley, Jr. Ballpark. Some real rainbows even came out during the 1-0 victory over
Biscuits' fan there for every pitch in 1,300 games
Richard Chamberlain was first in line for Rays' Double-A affiliate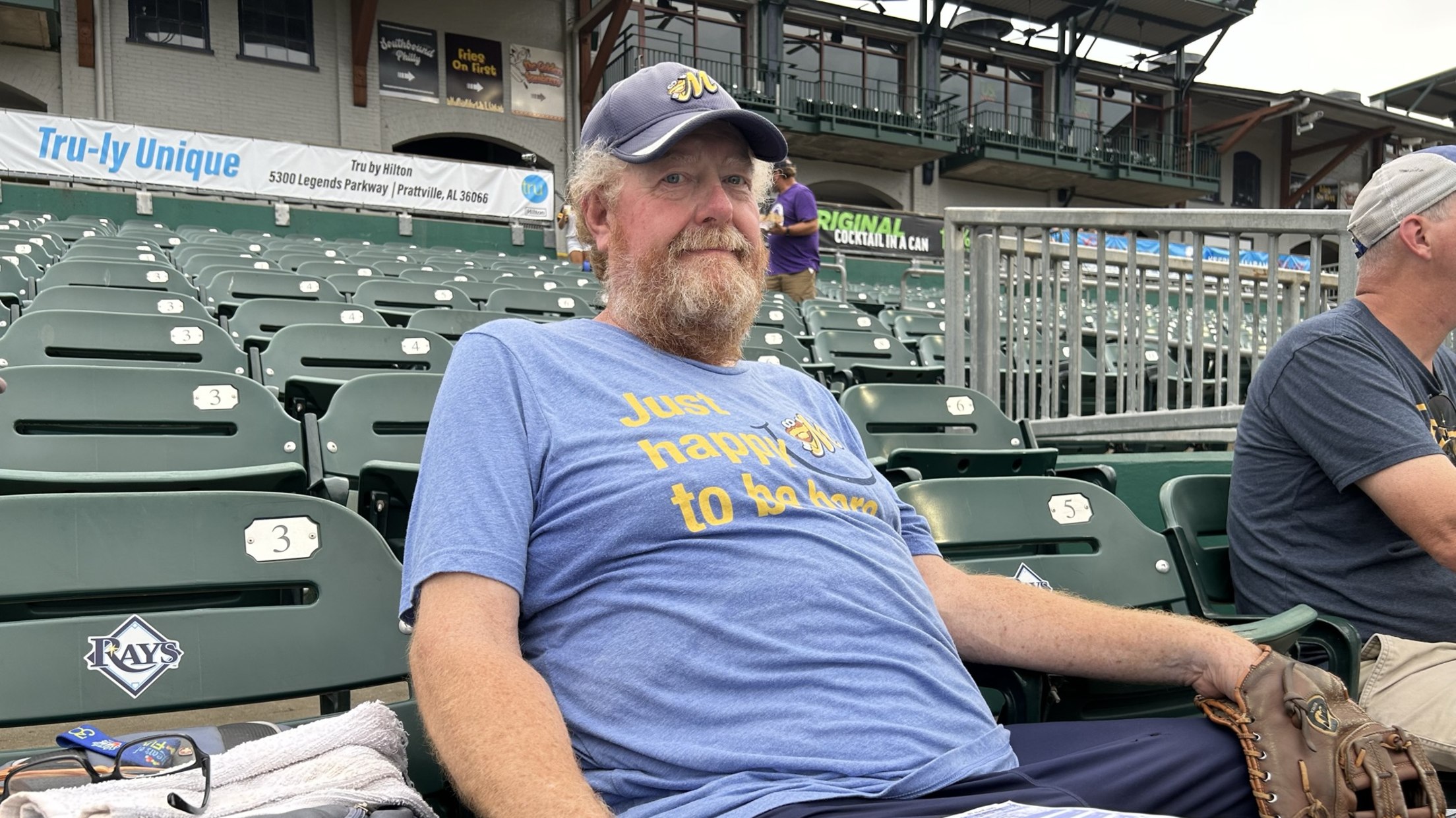 MONTGOMERY, Ala. -- Prior to the 2004 season, when Montgomery's new Minor League Baseball team announced they would be named the Biscuits, Richard Chamberlain was the first in line to buy team merchandise. When season tickets went on sale, he was, again, the first in line. "I tend to overdo
Caminero enjoys three-homer barrage for Biscuits
Top-ranked Rays prospect needs just 6 frames to reach milestone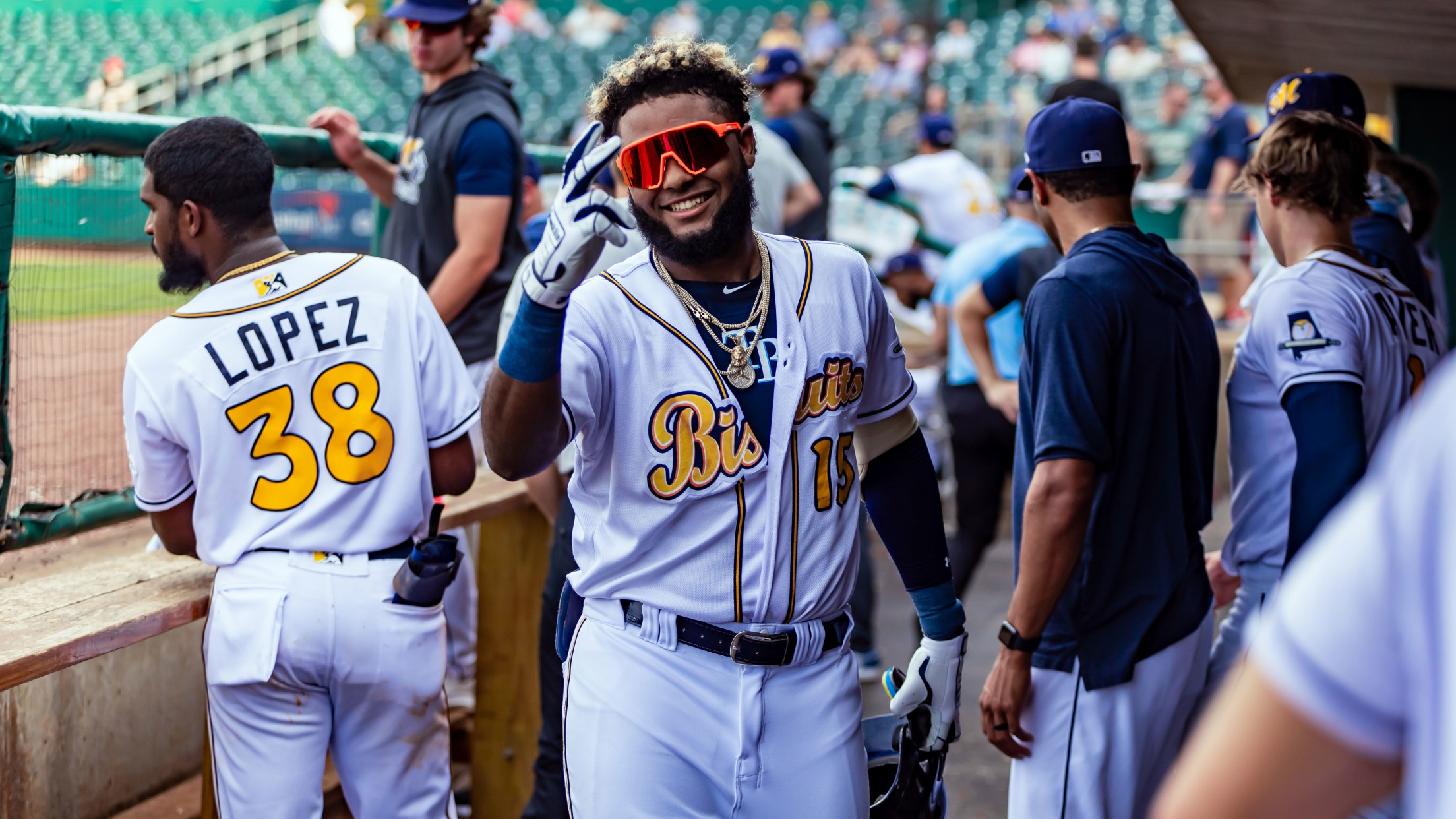 Junior Caminero checked in at No. 6 overall on MLB Pipeline's updated Top 100 Prospects list on Thursday, and he confirmed his status amongst the prospect elite on Saturday. The Rays' top-ranked prospect crushed three home runs in the first game of a doubleheader for Double-A Montgomery, providing plenty of
The Road to The Show™: Rays' Caminero
No. 14 overall prospect shooting through ranks with prodigious pop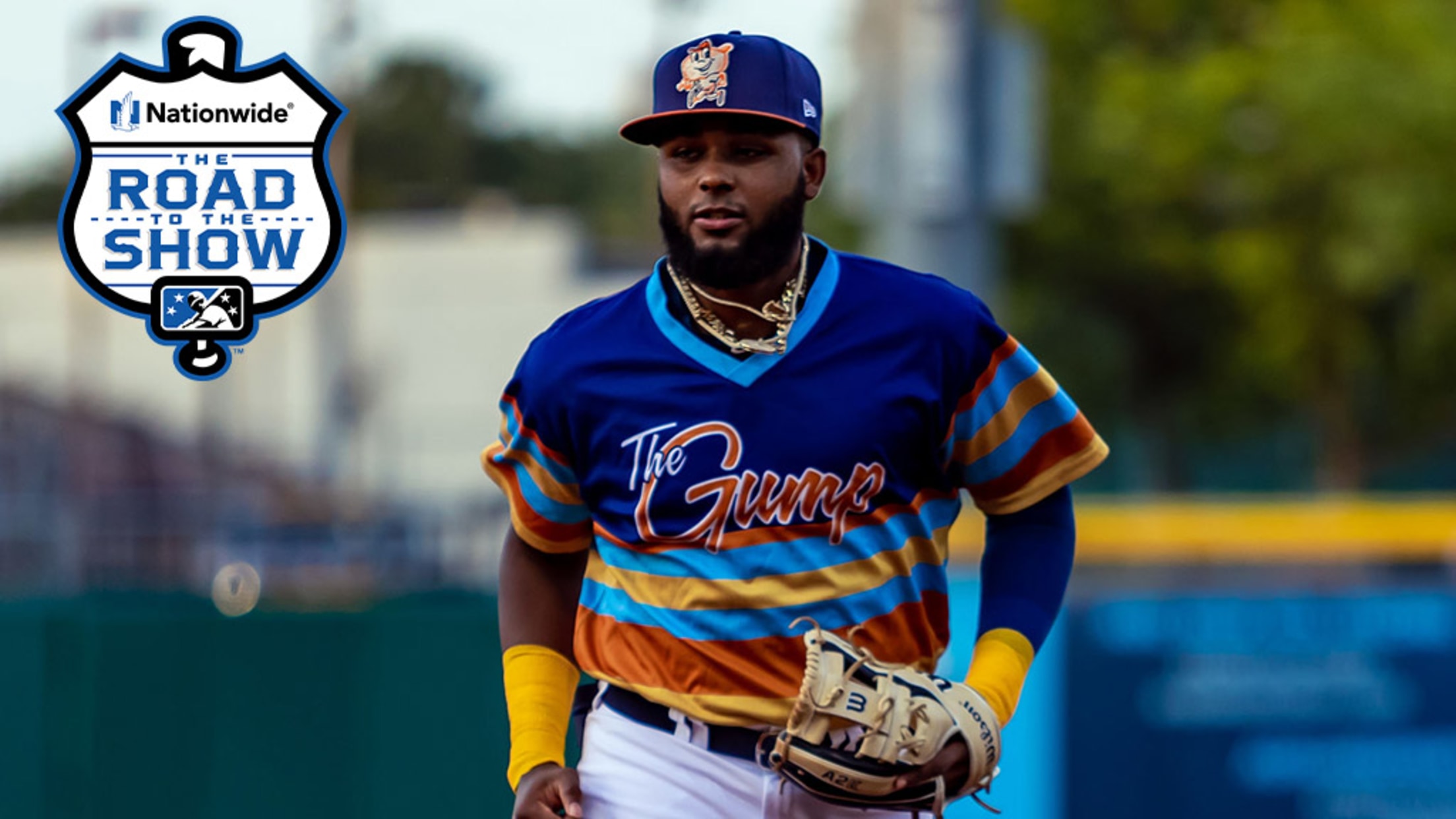 Each week, MiLB.com profiles an elite prospect by chronicling the steps he's taken toward achieving his Major League dream. Here's a look at top Rays prospect Junior Caminero. For more stories about players on The Road to The Show, click here. In recent years, the Rays have become notorious for
Multihit Mead strikes again for Durham
No. 3 Rays prospect collects three hits, gets aboard five times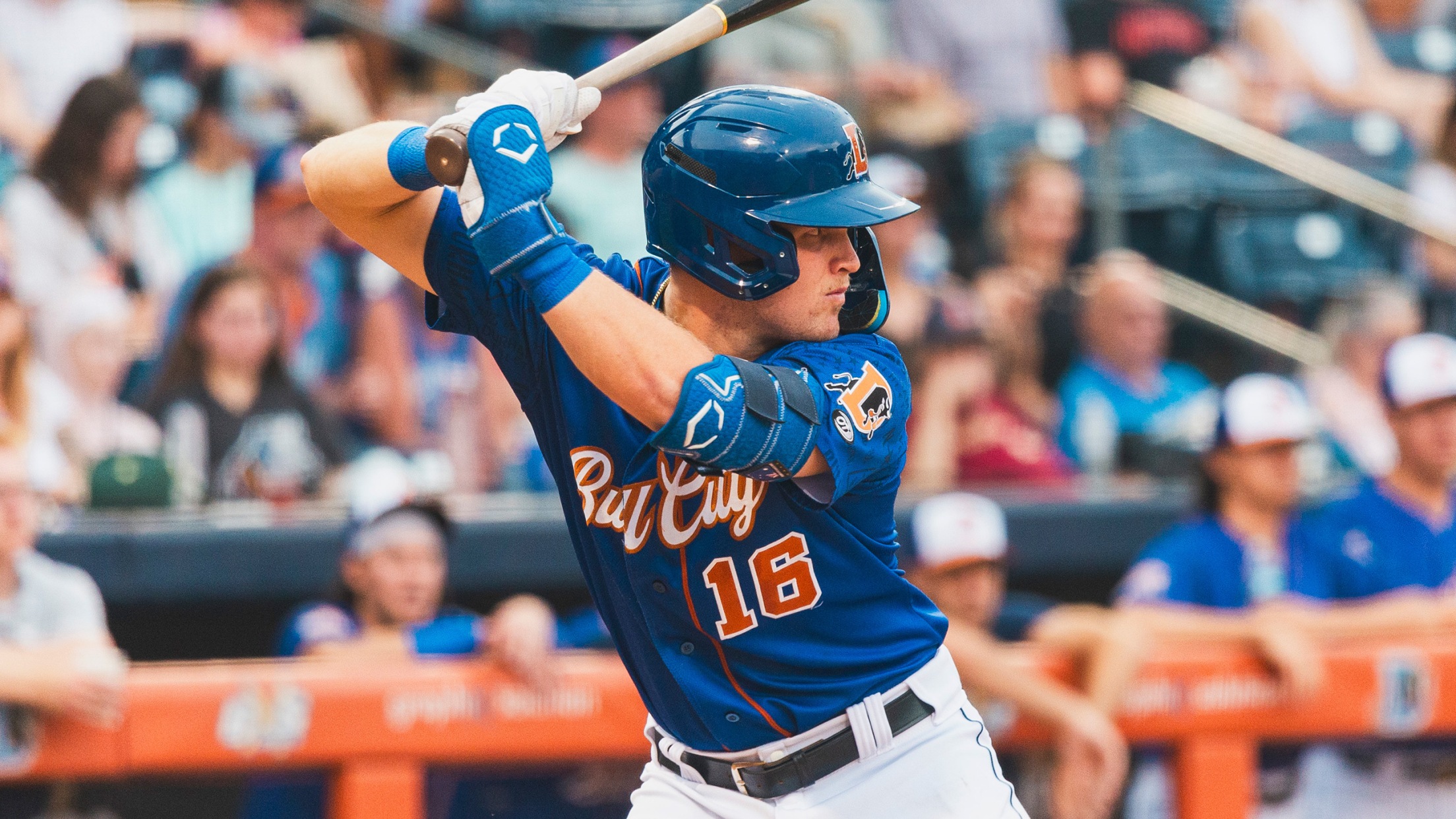 There's a reason Curtis Mead has a 65-grade hit tool, and that's because all he does is flat-out rake. Since returning to Triple-A Durham from his left wrist injury on June 30, the No. 32 prospect in baseball per MLB Pipeline has recorded a hit in 11 of 12 games
Here's the best of the Rays' Minor League parks
Travel to four different states in a trek through Tampa Bay's system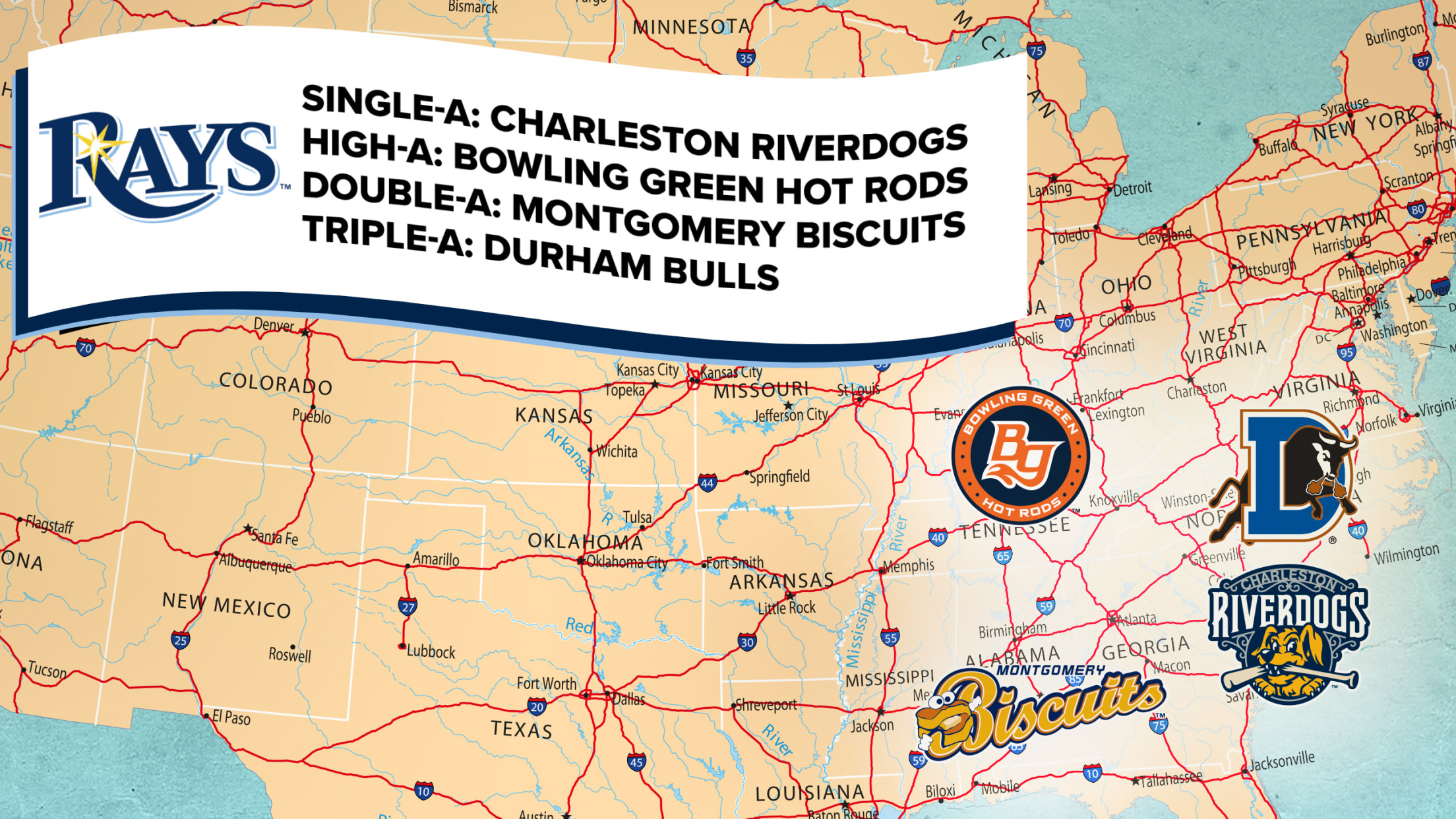 The Minor League Ballpark Guides series presented by Wyndham brings all the most fun features of Minors ballparks across America (and one in Canada!) onto your desktop, tablet or mobile device, whether you're interested in taking a virtual tour from where you sit or planning a trip to catch some
Biscuit rises: Adams-Wall gets callup to Tampa Bay
Promoted broadcaster looks back on seven seasons in Montgomery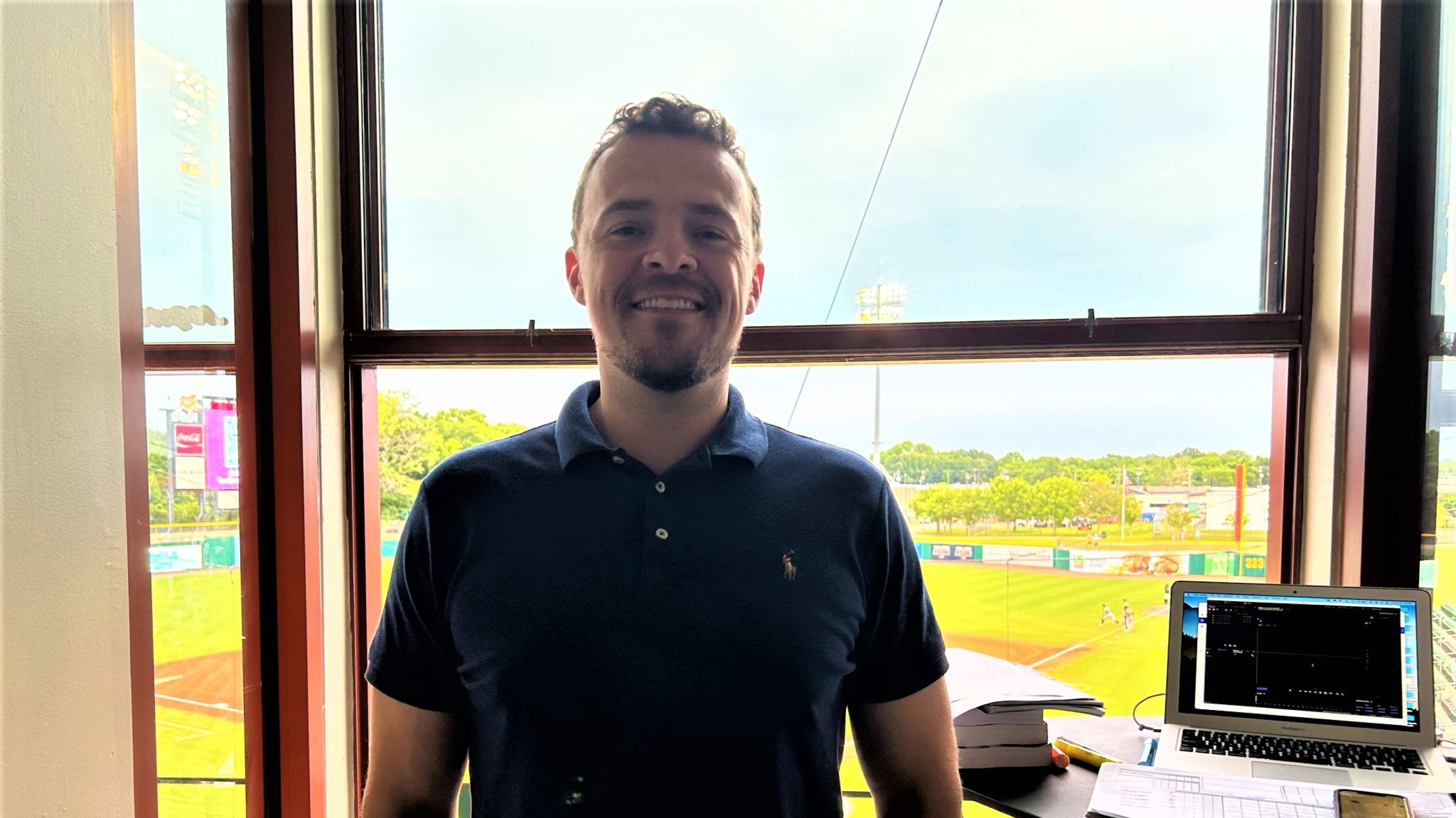 MONTGOMERY, Ala. -- After a long stint with the Double-A club, Chris Adams-Wall finally got the call: He's going to The Show. He's going to the pre- and postgame show, to be exact, hosting both as the newest member of the Tampa Bay Rays broadcast team. Adams-Wall is a homegrown
For one night, Bulls will be lollygagging around
Rays affiliate pays homage to memorable scene from 'Bull Durham'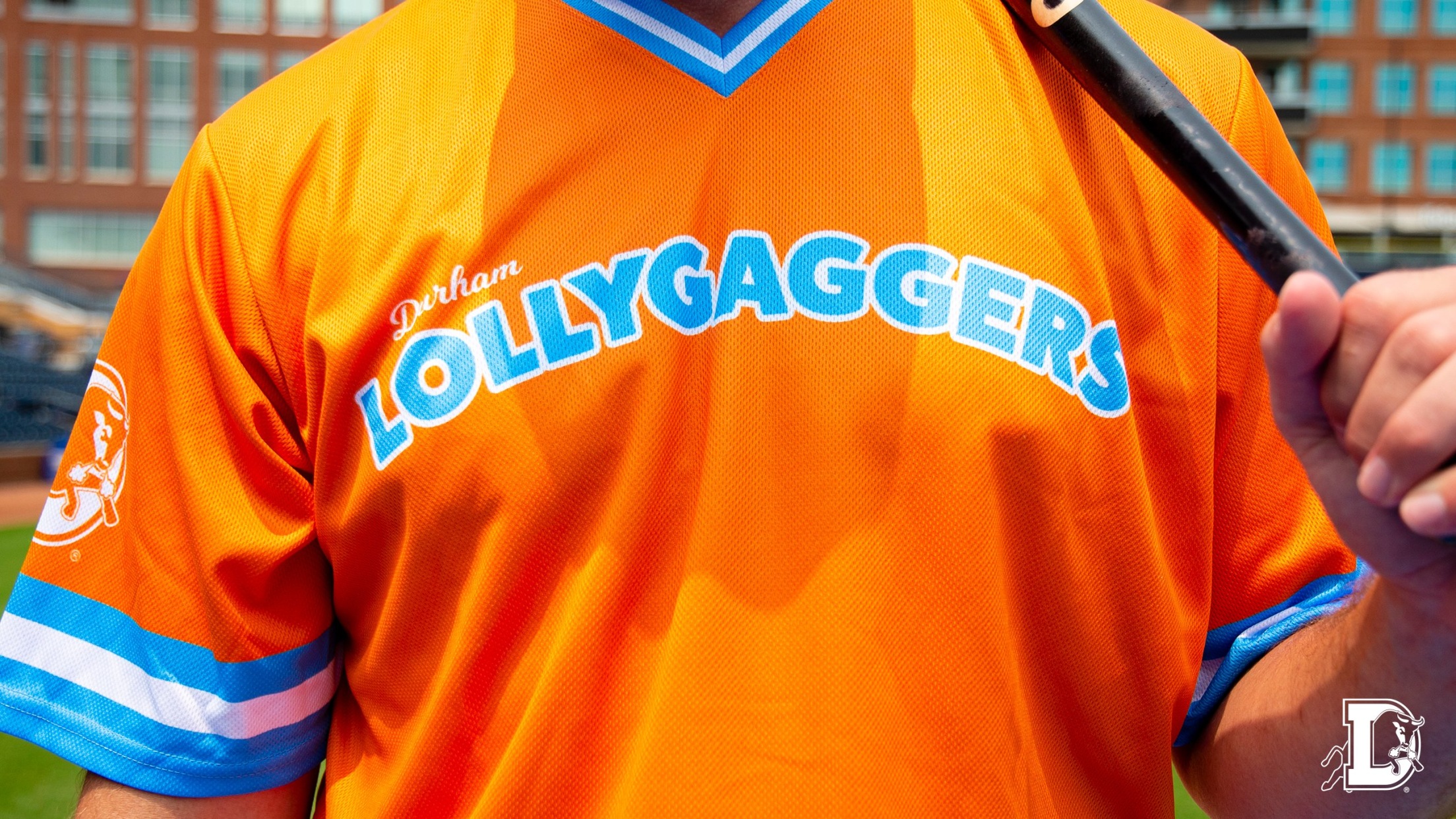 One of Minor League Baseball's most iconic franchises will be celebrating one of sports cinema's most iconic movies with one of its most iconic scenes. OK, you get the point. But many would agree that "Bull Durham" is one of the best sports films of all time, and the Triple-A
Durham's Pride Night celebrates baseball for all
Bulls kick off Pride Month by hosting LGBTQ+ advocate groups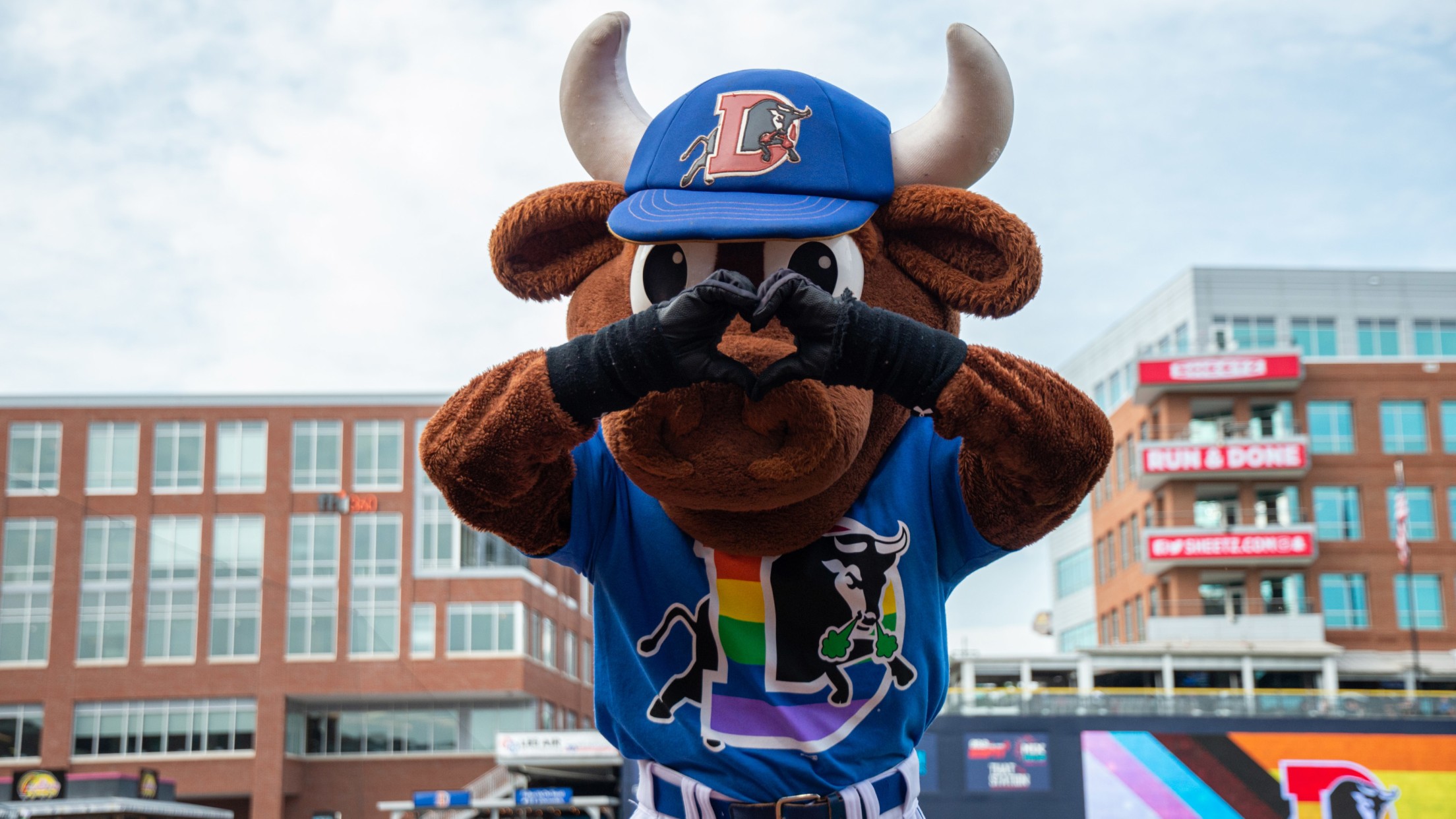 It's time to take Pride in the Minor Leagues. Pride Month will begin Thursday with Triple-A Durham's second annual Pride Night, kicking off the run of Pride-related promotions throughout the Minor Leagues. Durham Bulls Athletic Park will be decked out with a rainbow flag in center field and other special
Bulls' HR parade: Manzardo, Mead exceed 1,200 ft.
Rays' power-packed duo combines for trio of homers for Durham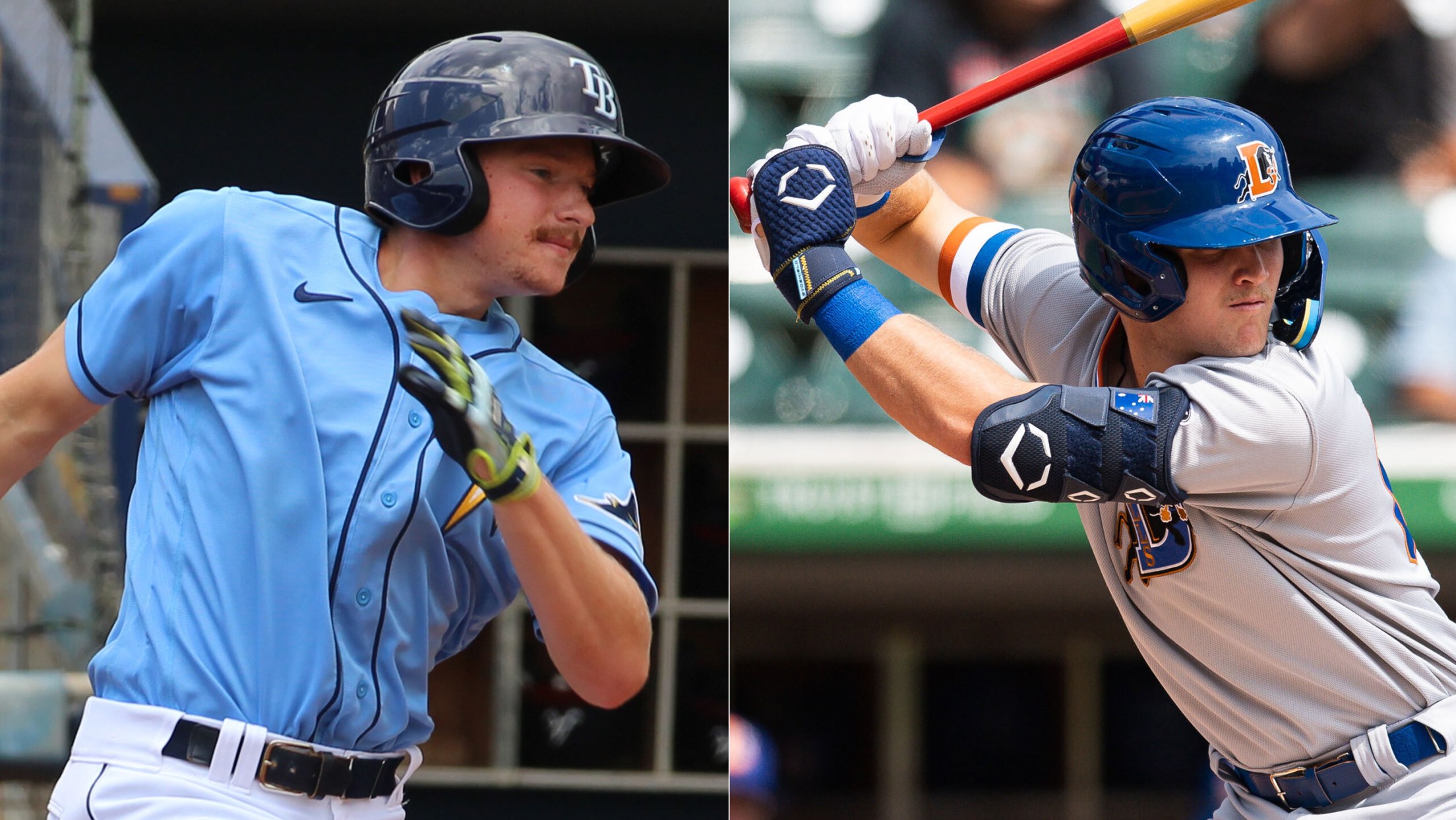 Two of the Rays' top five prospects gave a sneak peek as to what they're capable of accomplishing together in the same big league lineup Saturday. No. 2 prospect Curtis Mead and No. 4 prospect Kyle Manzardo combined for three roundtrippers in Triple-A Durham's 7-4 win at Syracuse. Mead started
Prospect Primer: American League East
Stars align for Rodriguez-Mead; future tense for Yanks/Sox rivalry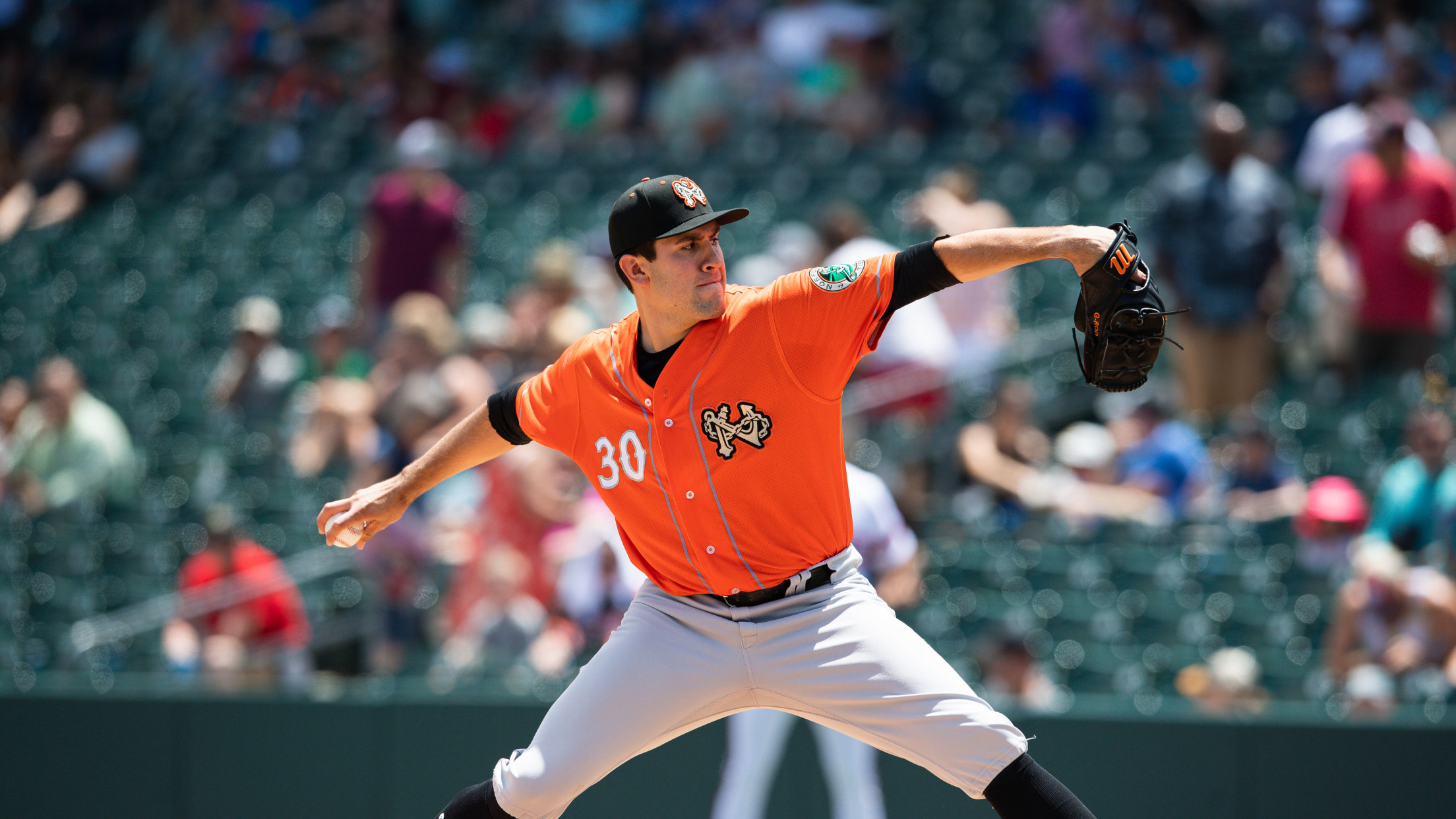 Some prospects are on the verge of stardom, others are entering a crucial phase of their development and others are getting their first tastes of full-season ball. As the 2023 season approaches, MiLB.com goes through each MLB division to take a look at the most intriguing prospects. Other Prospect Primers:
'You're going to The Show': Williams gets call
Former Bulls manager has fun with promotion to big leagues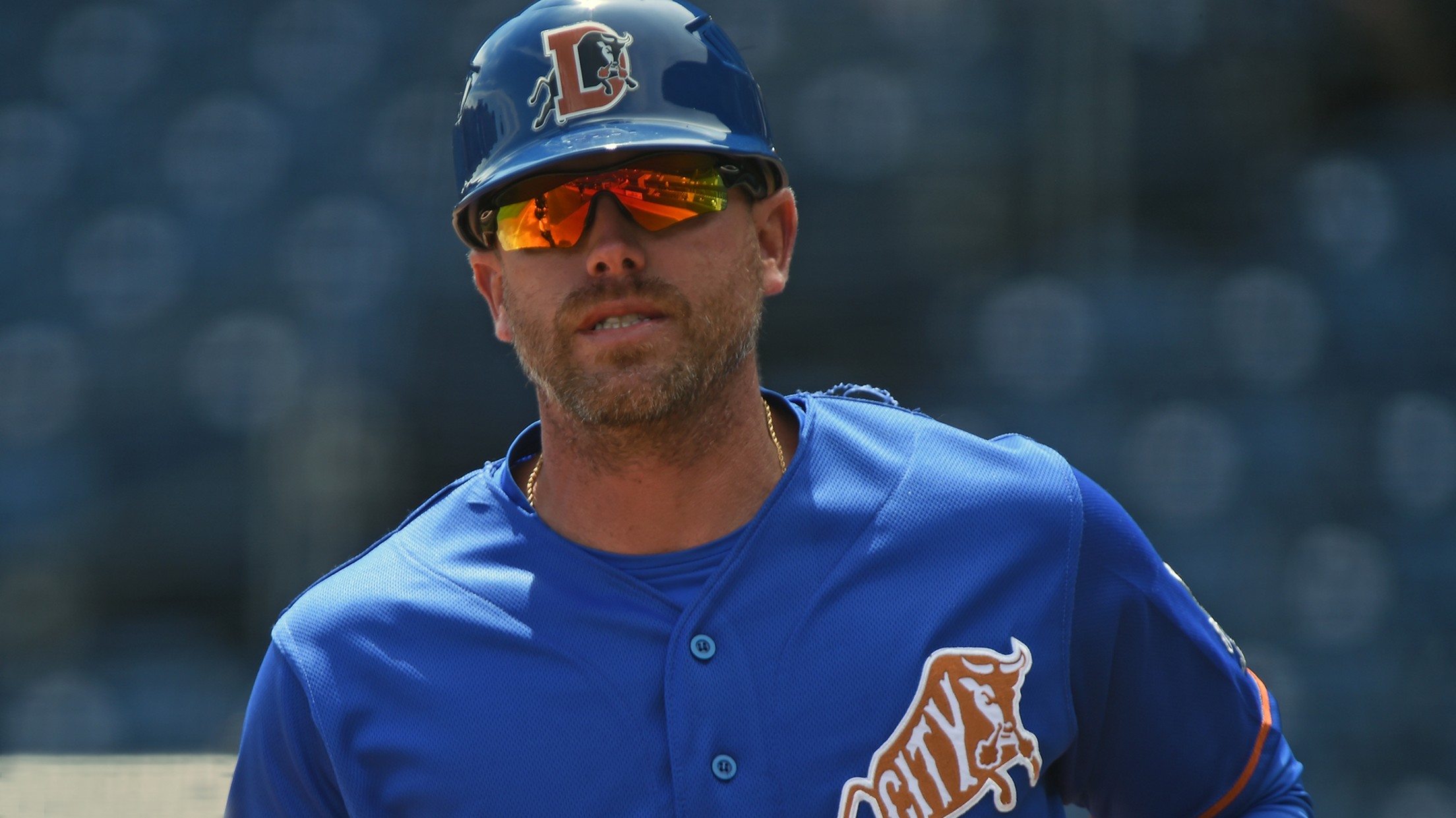 ST. PETERSBURG -- Brady Williams was at home, eating dinner with his two sons while his wife was working, when the call came from Rays manager Kevin Cash. He told Williams to put him on speaker phone, then asked a favor of the boys, Balazs and Milan. "He's like, 'Can
The Road to The Show™: Rays' Mead
No. 33 overall prospect breaking the mold for Australian hitters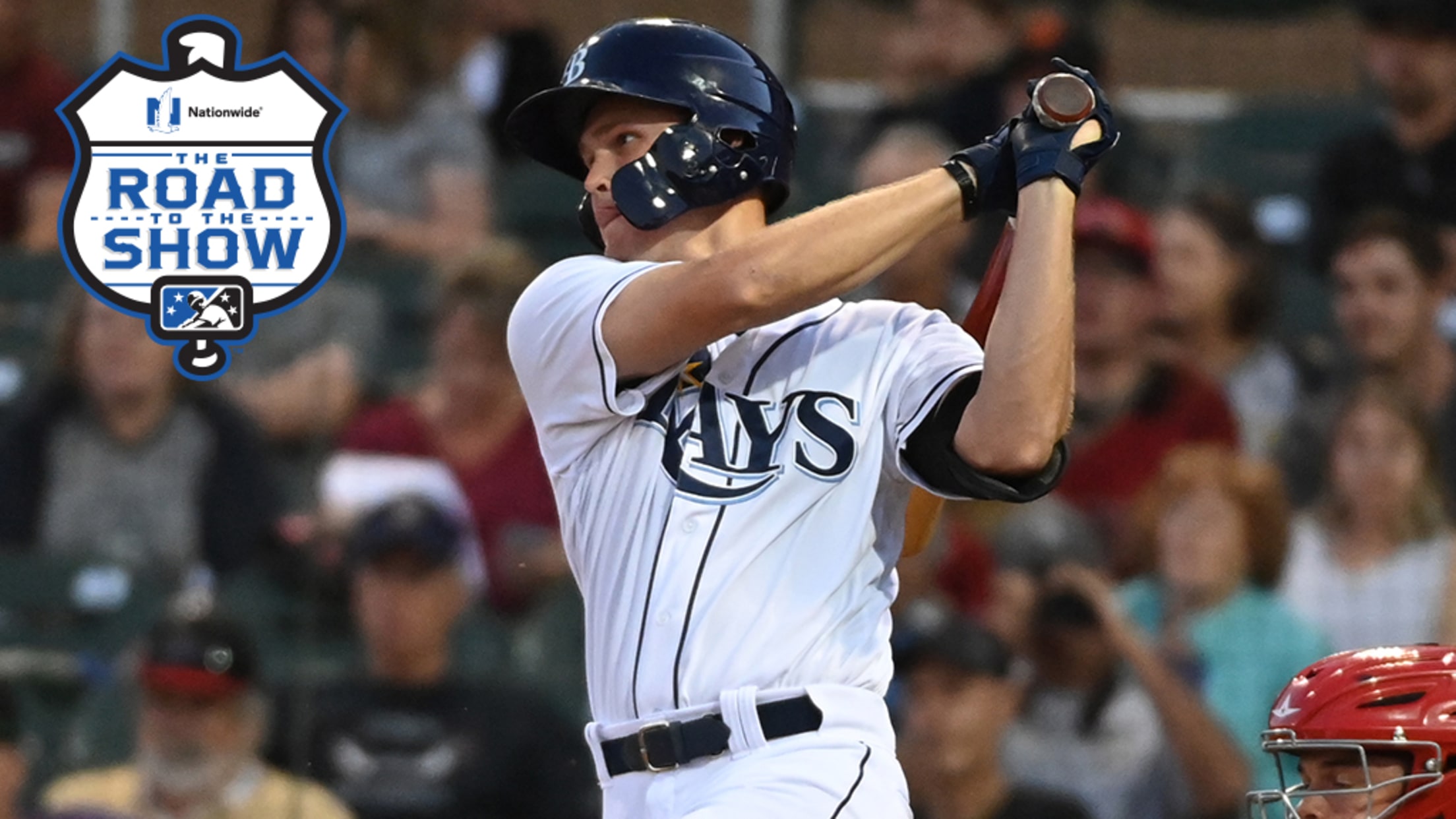 Each week, MiLB.com profiles an elite prospect by chronicling the steps he's taken toward achieving his Major League dream. Here's a look at second-ranked Rays prospect Curtis Mead. For more stories about players on The Road to The Show, click here. Curtis Mead is on the verge of going where
Bradley, Manzardo shine brightest for Rays
Tough All-Star calls abound in Minors' winningest system of '22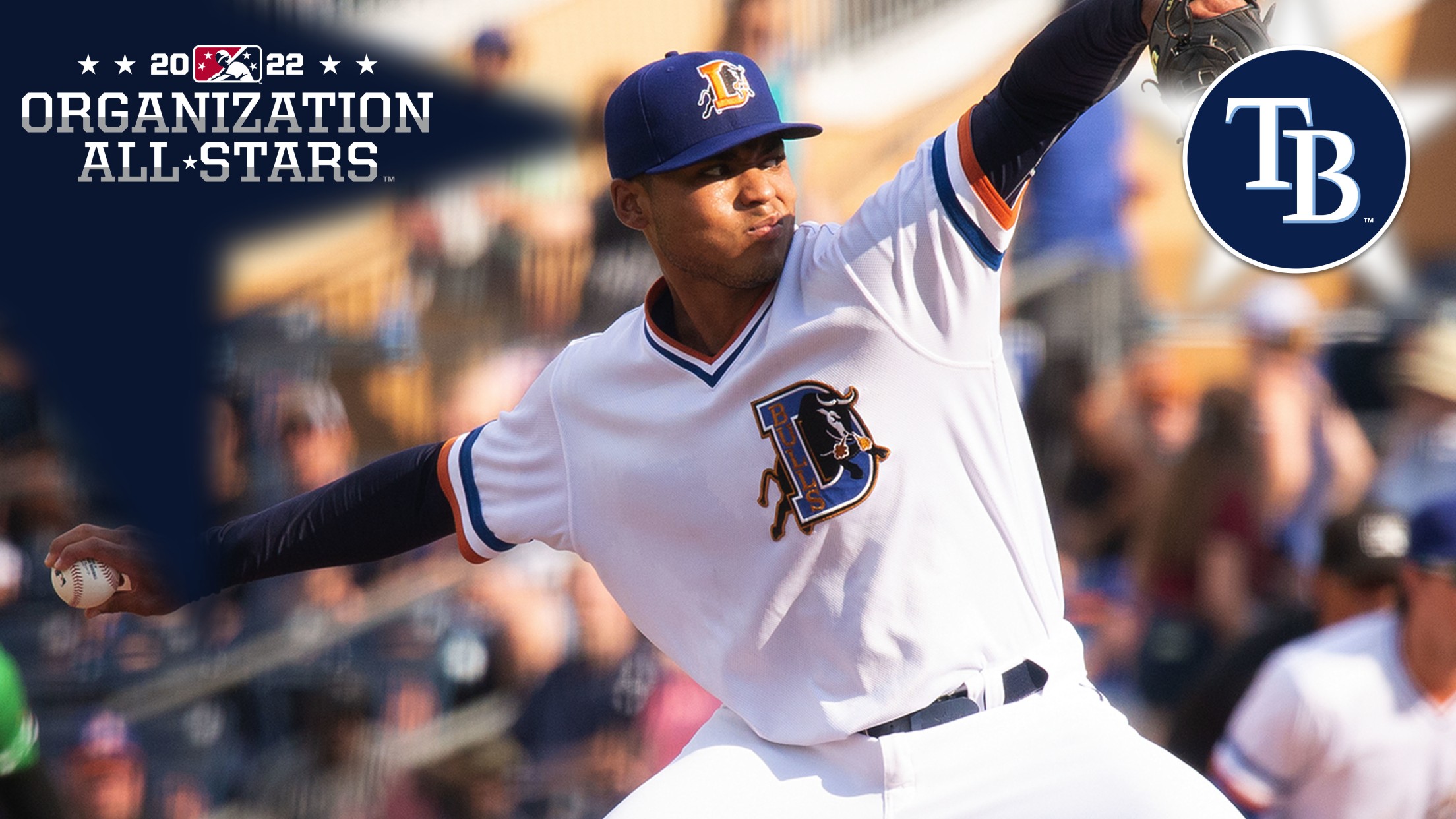 Each offseason, MiLB.com goes position by position across each organization and honors the players -- regardless of age or prospect status -- who had the best seasons in each farm system. Next up in our 2022 Organization All-Stars series are the Tampa Bay Rays. 2022 Organization Summary Triple-A Durham: 86-64
Durham, Nashville make for familiar IL title game
Triple-A Rays, Brewers clubs square off for 19th time this year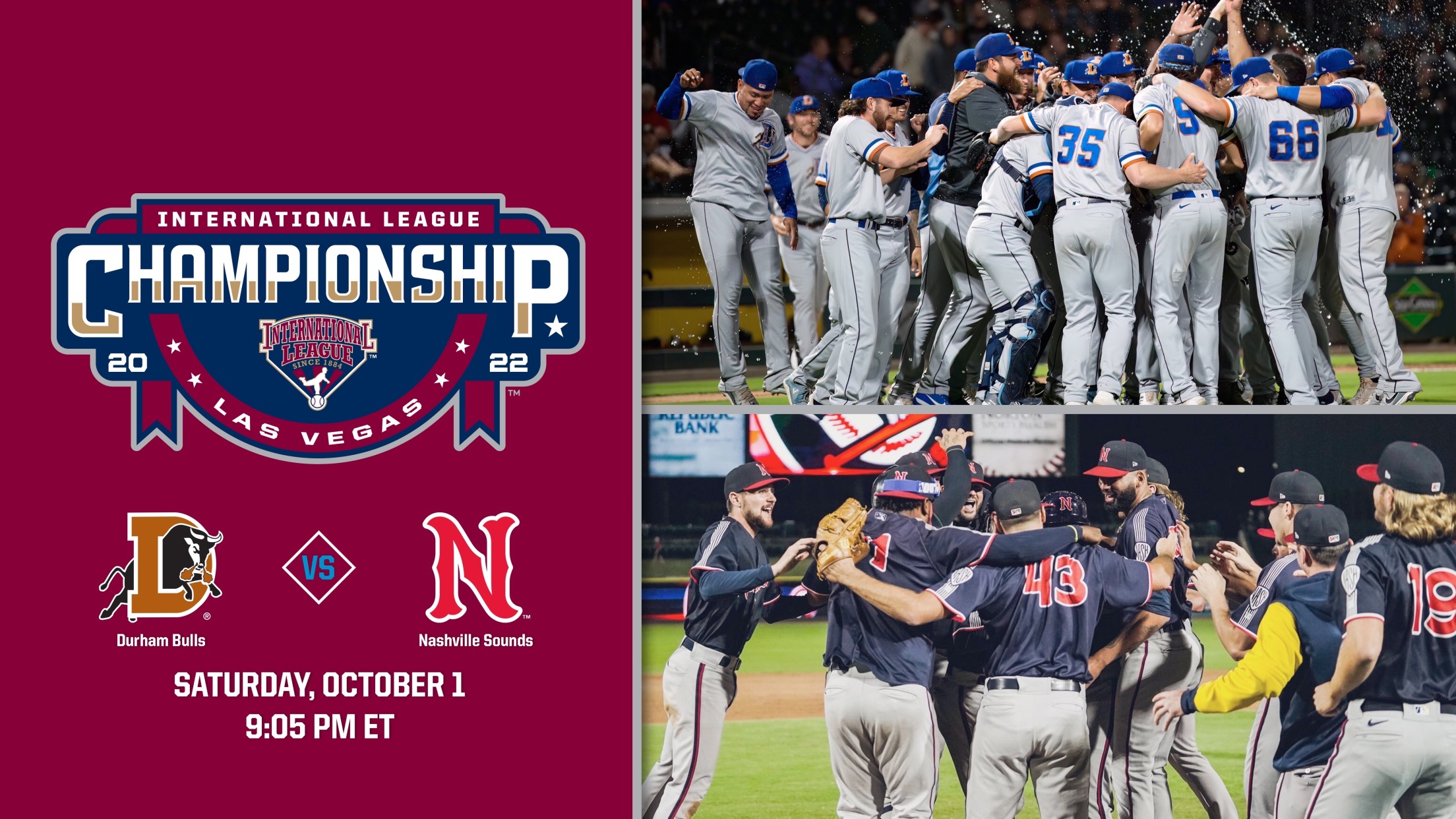 Durham and Nashville have seen each other 18 times this season. But it all comes down to the 19th matchup. The Rays' and Brewers' Triple-A affiliates will meet in the International League Championship at 9 p.m. ET on Saturday at Las Vegas, as part of the Triple-A Triple Championship. The
RiverDogs sweep to second straight championship
Rays affiliate goes 4-0 in postseason en route to Carolina crown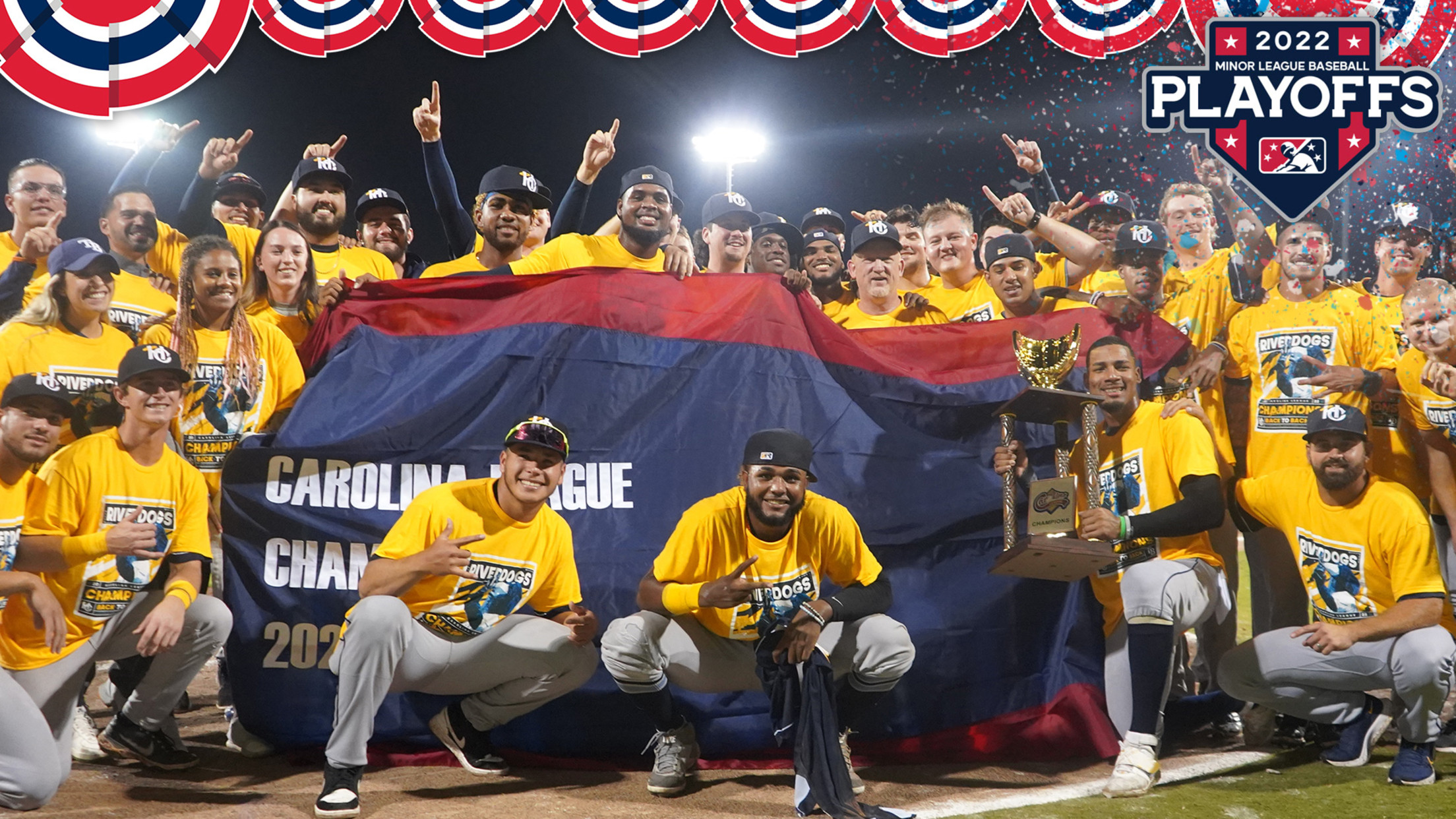 Much like it did all season long, Charleston dominated in the playoffs en route to a second straight title. The Single-A Rays affiliate completed a sweep of the Carolina League Championship Series with a convincing 6-2 victory over Lynchburg on Tuesday night at Bank of the James Stadium.
Presenting top plays by position from the first half
DeLuzio, Abrams, Duzenack made the most of their spot on the field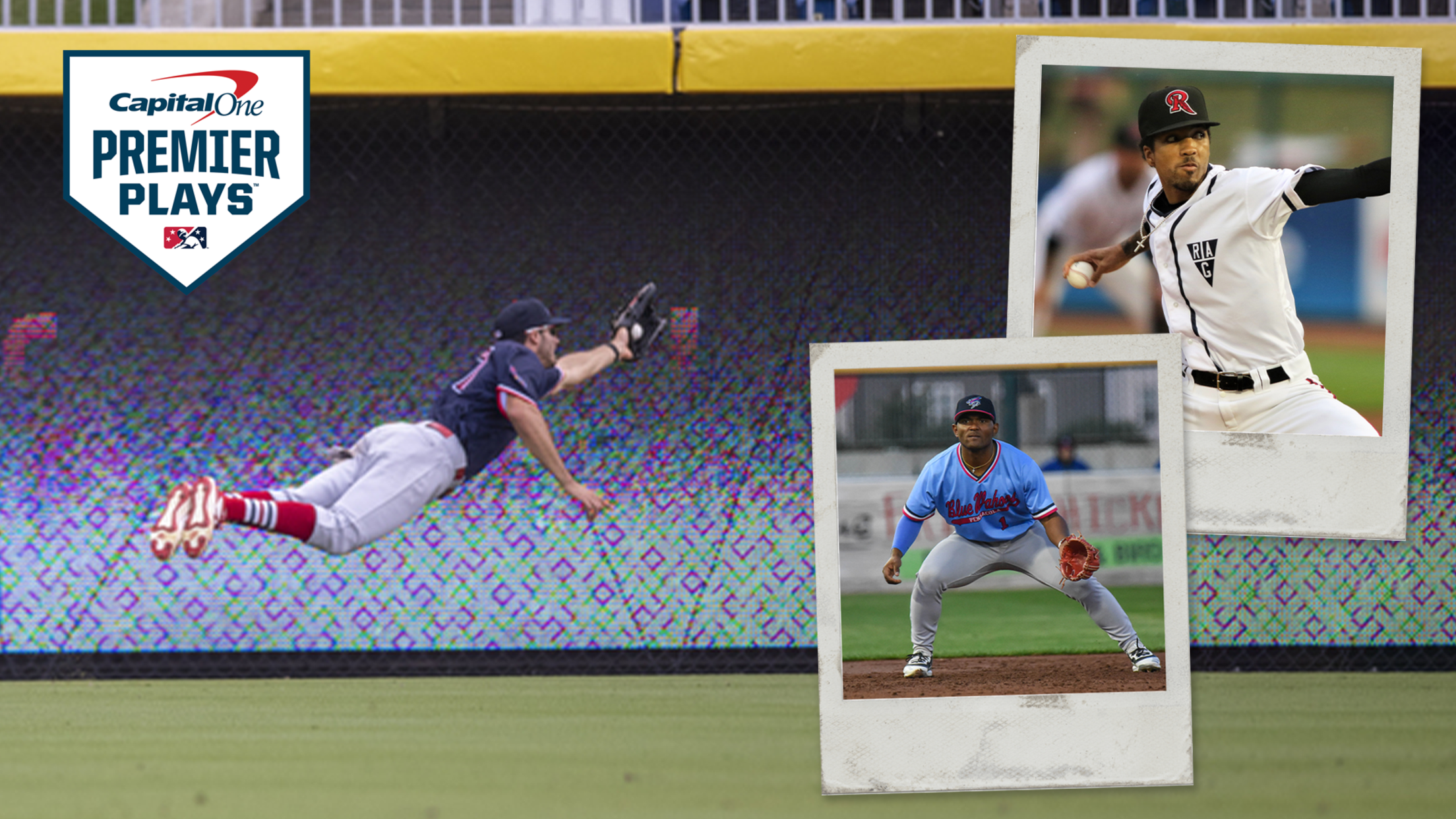 Throughout the first half of the Minor League season, fans were treated to some remarkable, jaw-dropping, eye-popping and show-stopping displays of defensive excellence. We've broken down the best of the best in our weekly Top 10 countdown, and brought fans into the conversation with our voting for Plays of the
The Road to The Show™: Rays righty Bradley
No. 63 overall prospect building on breakout 2021 campaign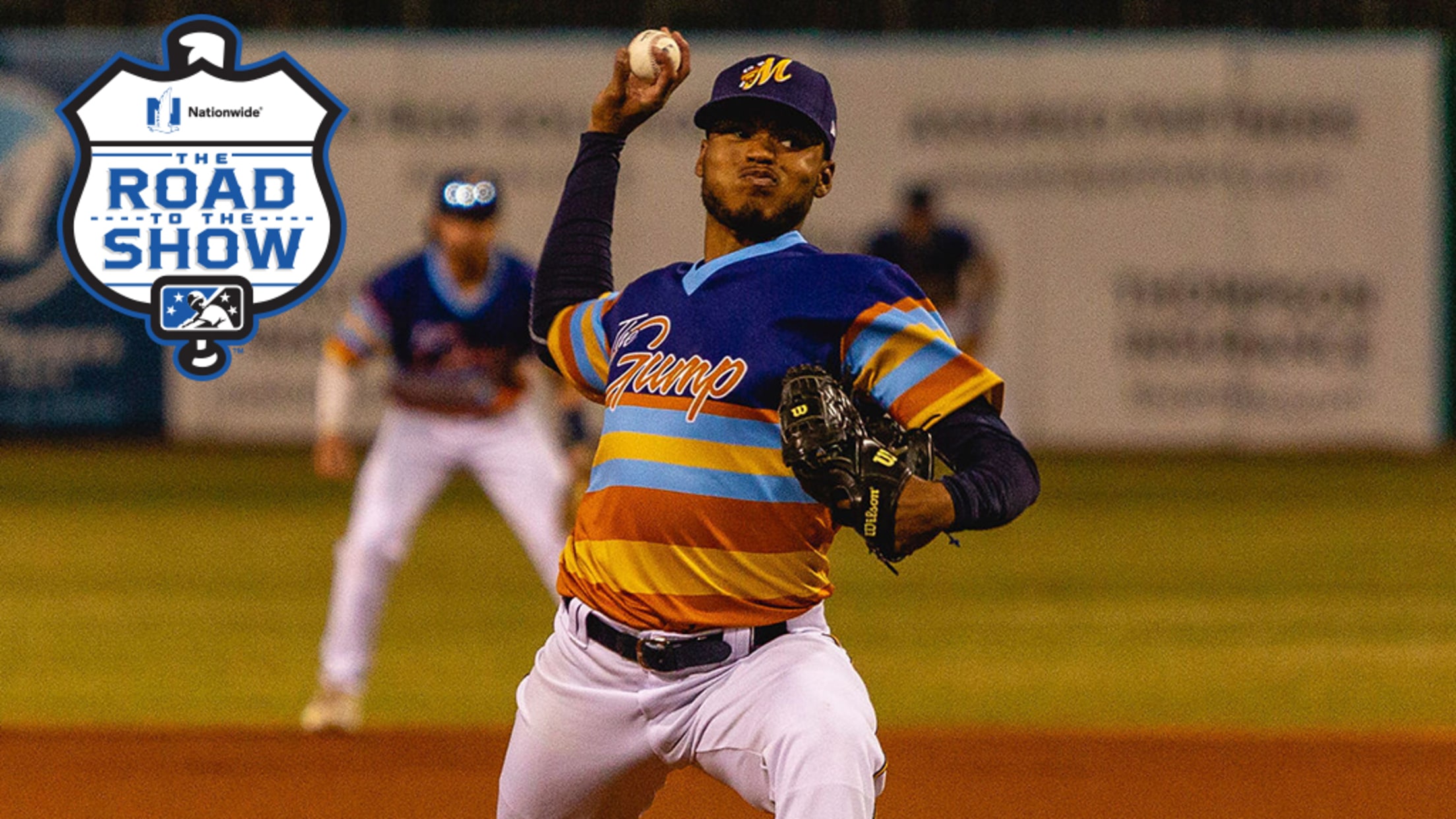 Each week, MiLB.com profiles an elite prospect by chronicling the steps he's taken toward achieving his Major League dream. Here's a look at Rays No. 3 prospect Taj Bradley. For more stories about players on The Road to The Show, click here. The bar is high, but Taj Bradley could
Biscuits Boom to Victory, 7-3
Montgomery breaks record for most home runs at Riverwalk Stadium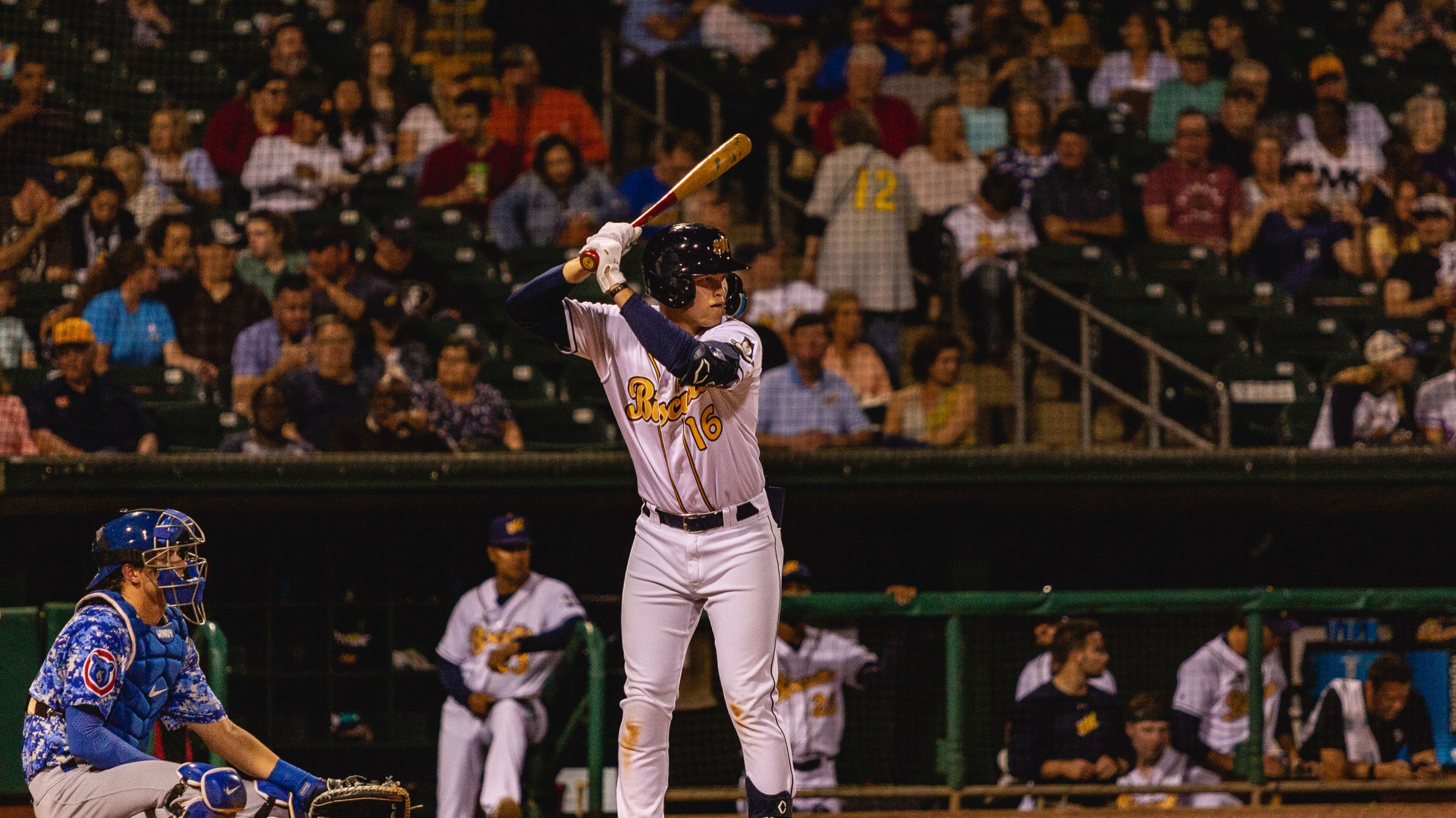 MONTGOMERY, Ala.. – The Biscuits (3-2) were baking as they broke the record for most home runs at Riverwalk Stadium with five in their 7-1 victory over the Tennessee Smokies (3-2) on Wednesday night. Both the Biscuits and the Smokies did not waste any time picking up where they finished
Prospect Q&A: Rays' infielder Edwards
No. 70 overall prospect working to add more 'tools to the toolshed'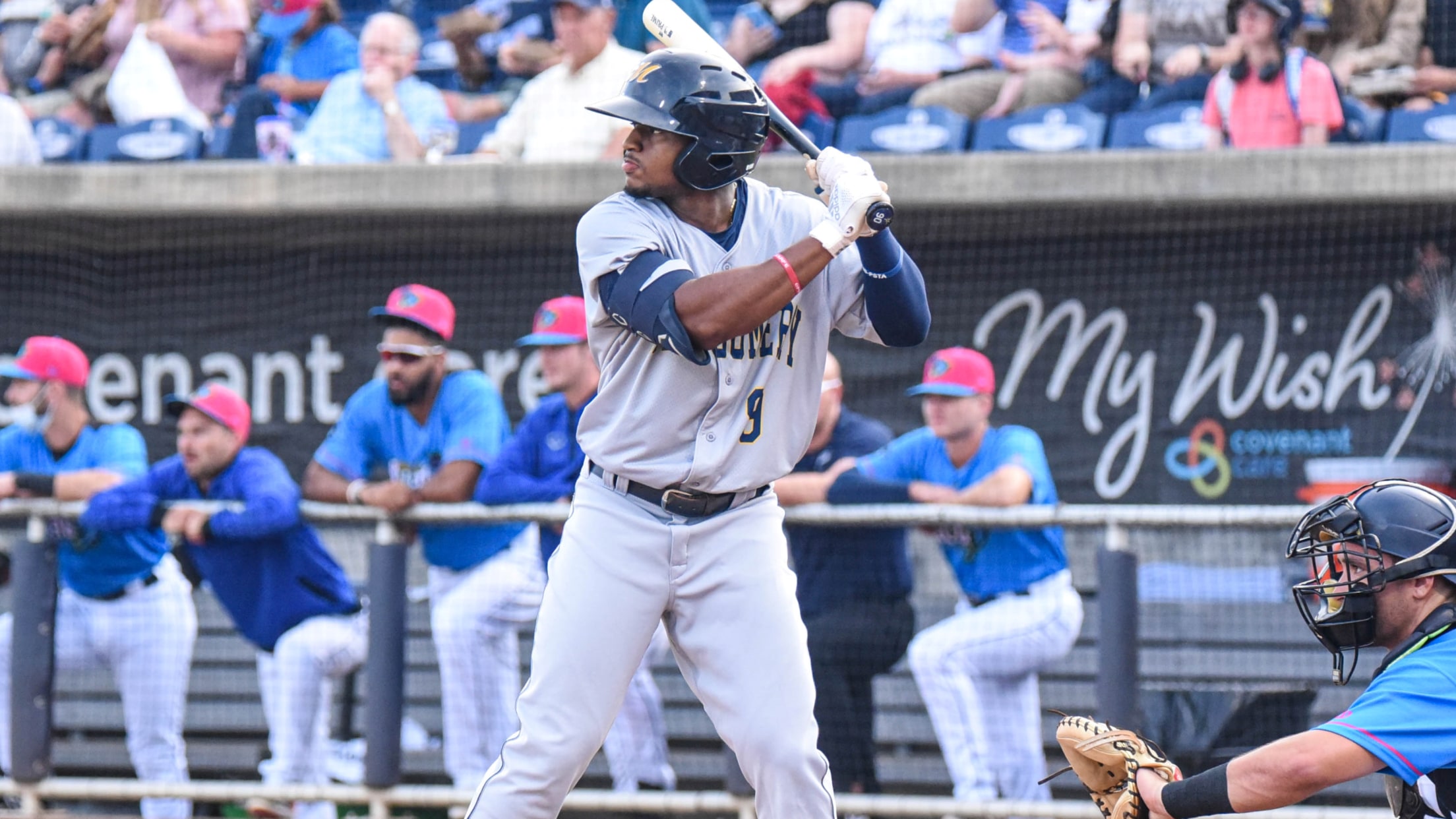 Due to the pandemic and an injury to his oblique, the Rays waited about 18 months before getting to see Xavier Edwards play in their system. But once he got back on the field, the No. 70 overall prospect showed he can be one of the best leadoff hitters in