Frisco rallies, rides off with Texas League crown
Four-run 10th propels RoughRiders to first title in 18 years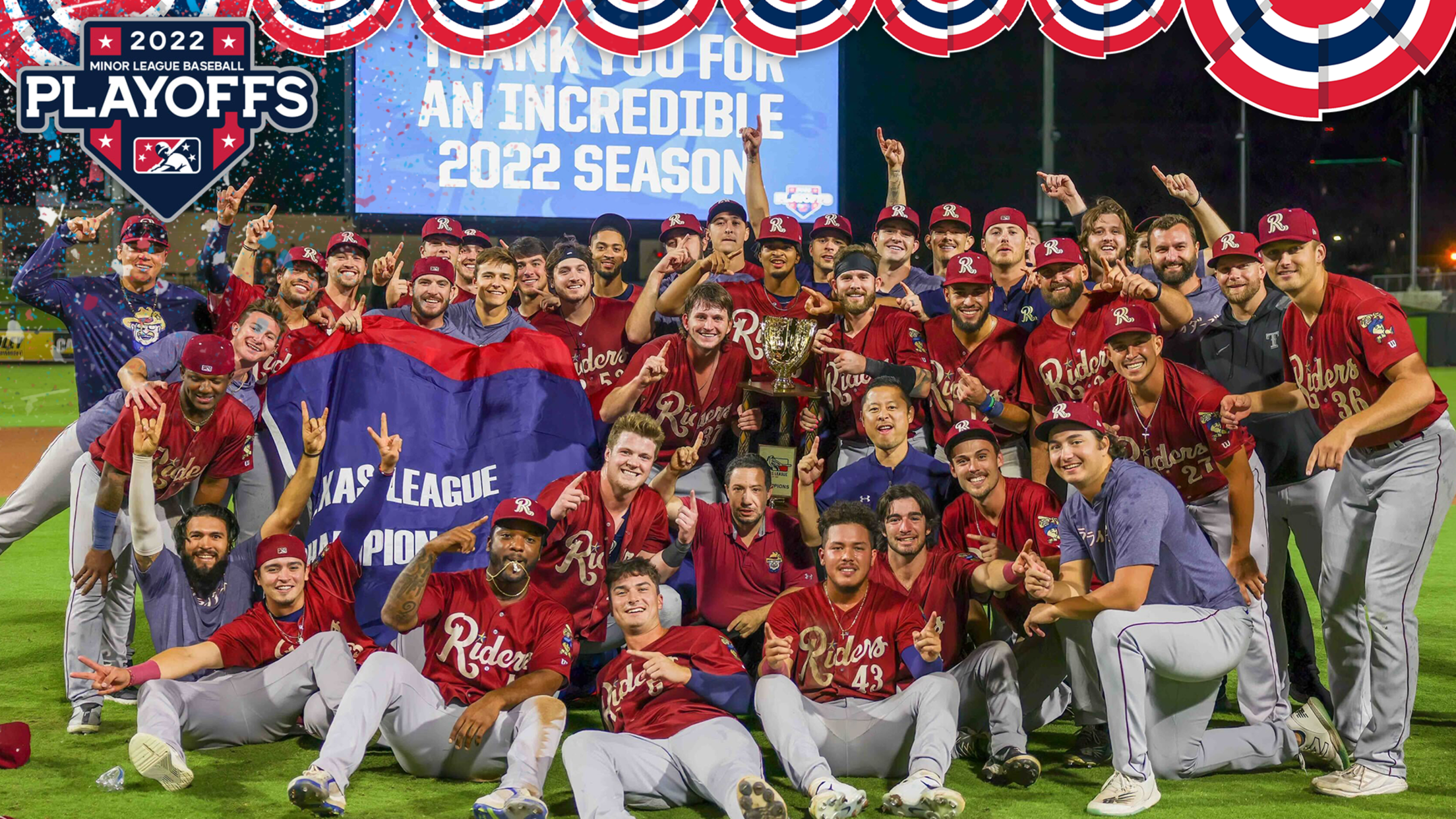 Stymied through seven innings, Double-A Frisco still managed to save the best for last. The RoughRiders rallied from deficits in the eighth and ninth innings before scoring four times in the 10th en route to a 7-5 championship-clinching win over Wichita at Riverfront Stadium. Evan Carter's two-run single in the
The Road to The Show™: Rangers' Carter
No. 59 prospect evolves from Draft mystery to scouting coup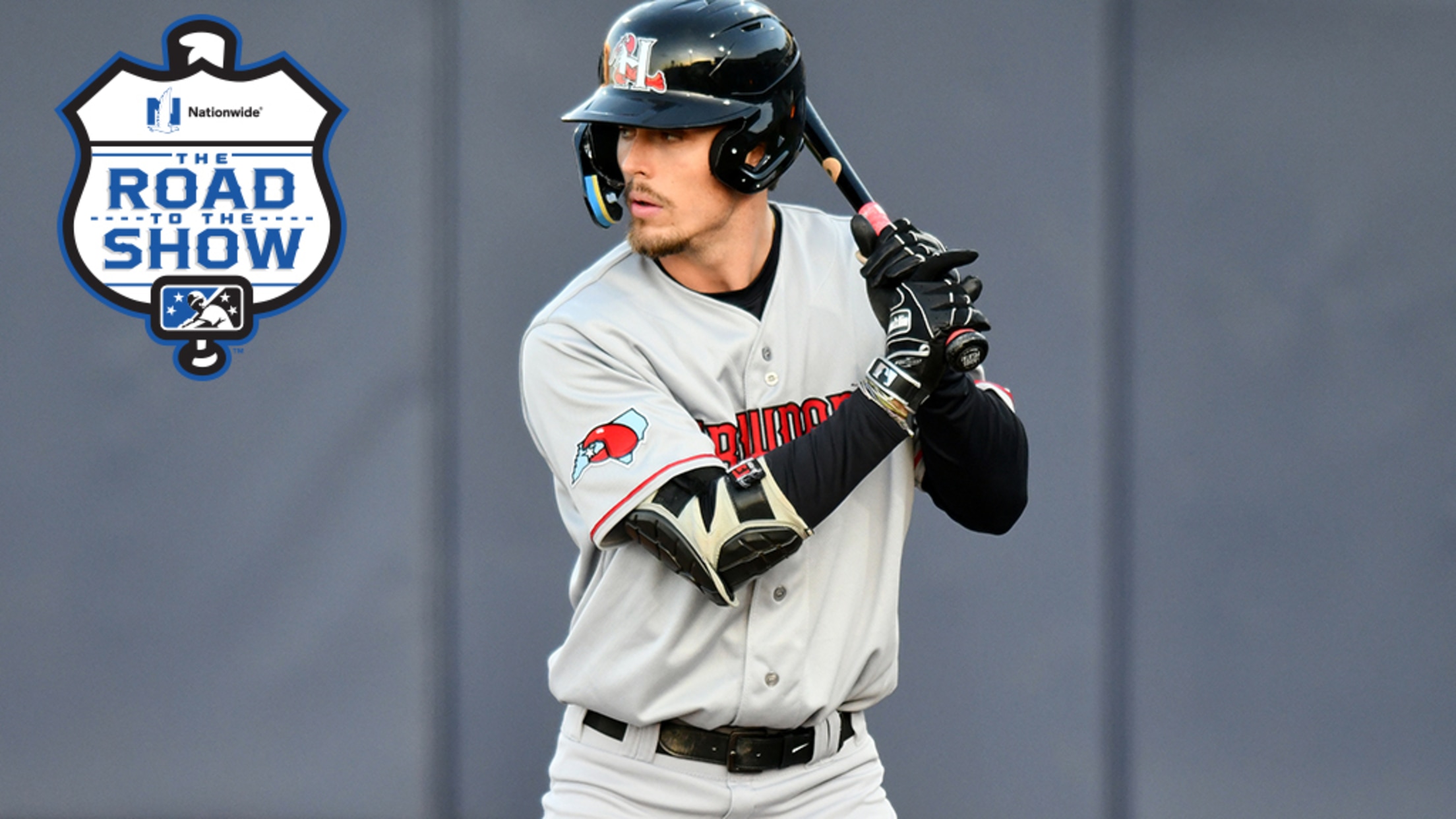 Each week, MiLB.com profiles an elite prospect by chronicling the steps he's taken toward achieving his Major League dream. Here's a look at third-ranked Rangers prospect Evan Carter. For more stories about players on The Road to The Show, click here. There aren't many ways to better illustrate a scouting
Hickory's Englert, McDowell combine on no-no
The second time this year the Rangers' affiliate completed the feat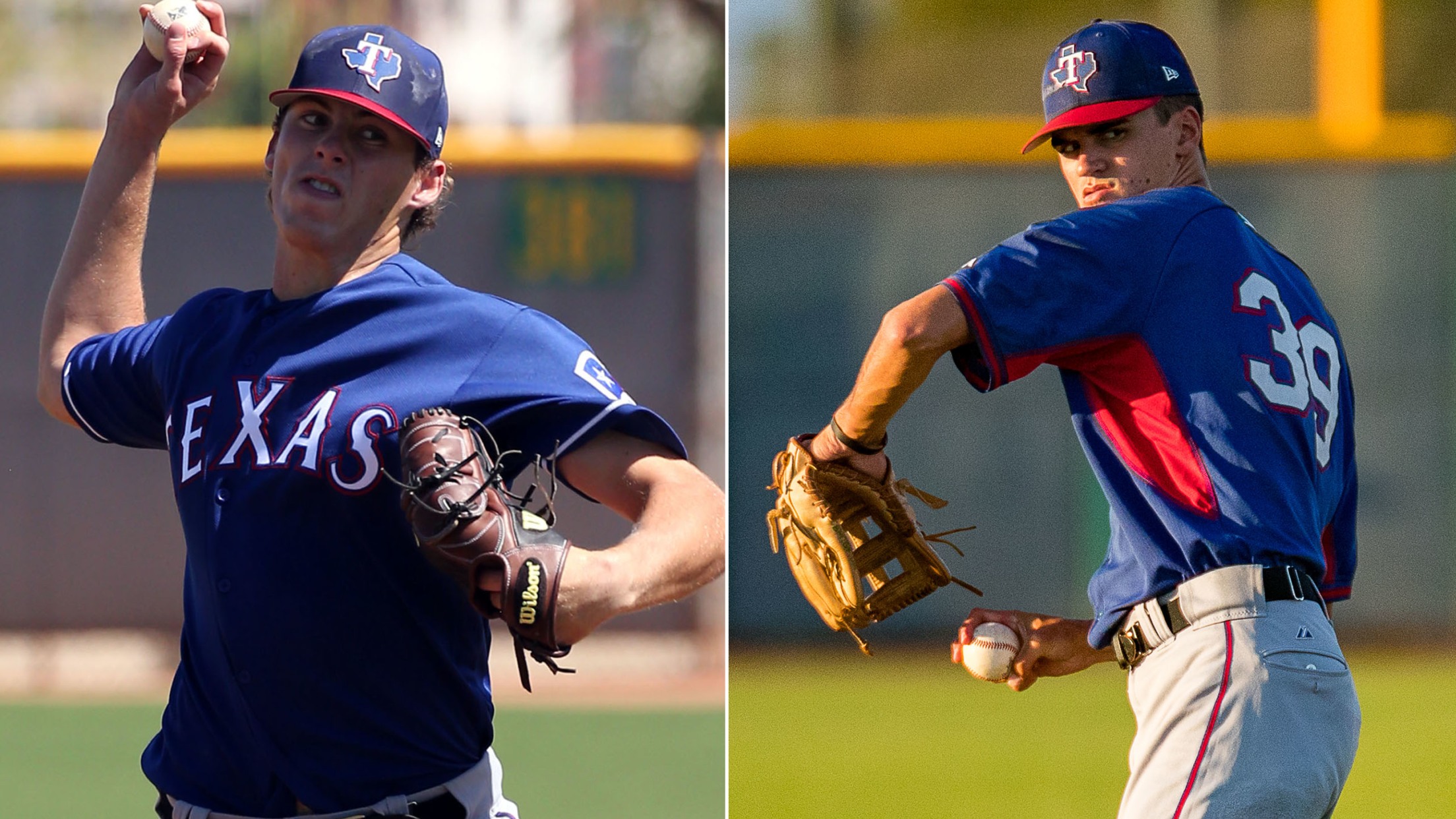 High-A Hickory made history almost exactly a month to the day from when it completed the franchise's first no-hitter in nearly a decade. The club didn't wait nearly as long to throw one again. Mason Englert and Theo McDowell combined to toss the second no-hitter of the season as Hickory
Prospect Q&A: Rangers outfielder Thompson
Back at full strength, Texas' No. 27 prospect keeps it simple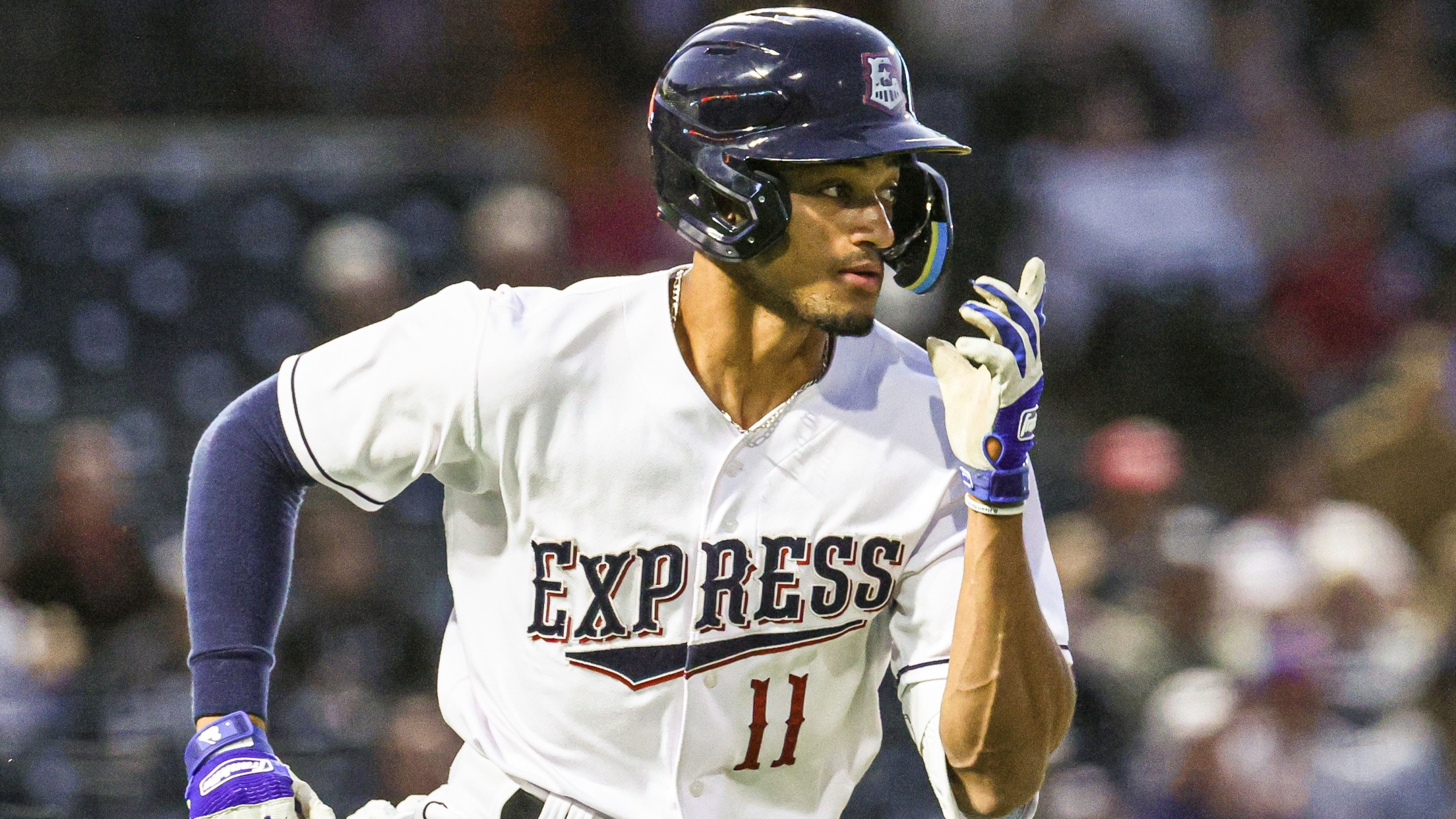 Throughout the early part of his Minor League career, consistent at-bats were few and far between for Bubba Thompson. The Rangers' No. 27 prospect was limited by a series of injuries after being drafted in 2017, only to recover in time for a season lost to the pandemic. Thompson, who
Hickory hurlers combine for 10-inning no-no
Quartet of Crawdads toss franchise's first no-hitter since 2013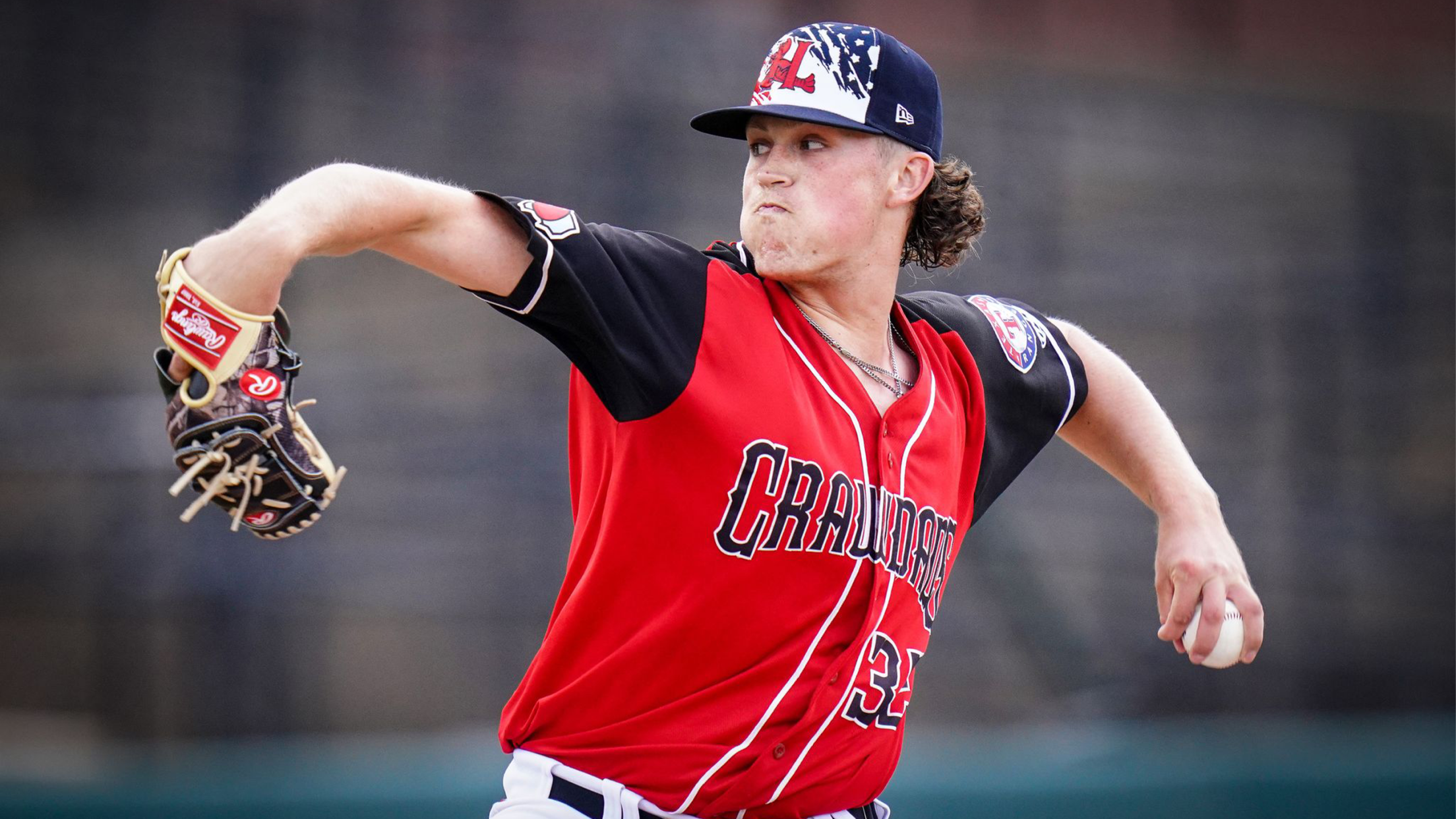 It took an extra frame, but High-A Hickory made history for the first time in nearly a decade. After breaking through with four runs in the 10th inning, the last of four Crawdads pitchers closed the door on a no-hitter in Hickory's 4-0 victory against Bowling Green on Saturday night.
Mateo takes flight for Down East
Rangers prospect goes deep three times, collects seven RBIs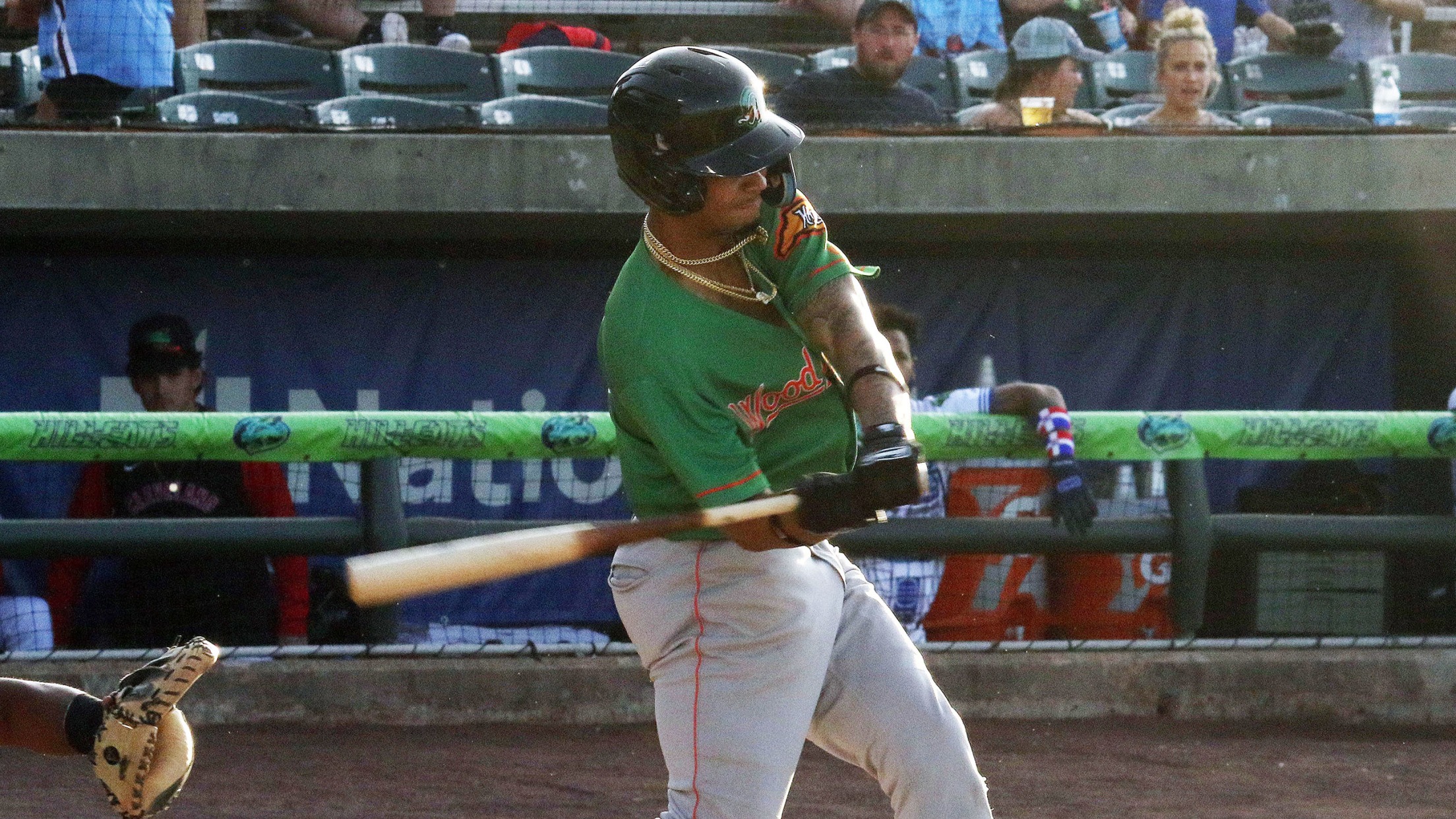 Daniel Mateo may not be a household name in the Rangers system, but he's starting to make a name for himself. Mateo homered three times and finished 4-for-6 with a career-high seven RBIs in Single-A Down East's 13-1 win over Fayetteville on Saturday night.
Mets' Courtney channels 'The Ryan Express' 
Brooklyn reliever helps filmmakers re-create Hall of Fame career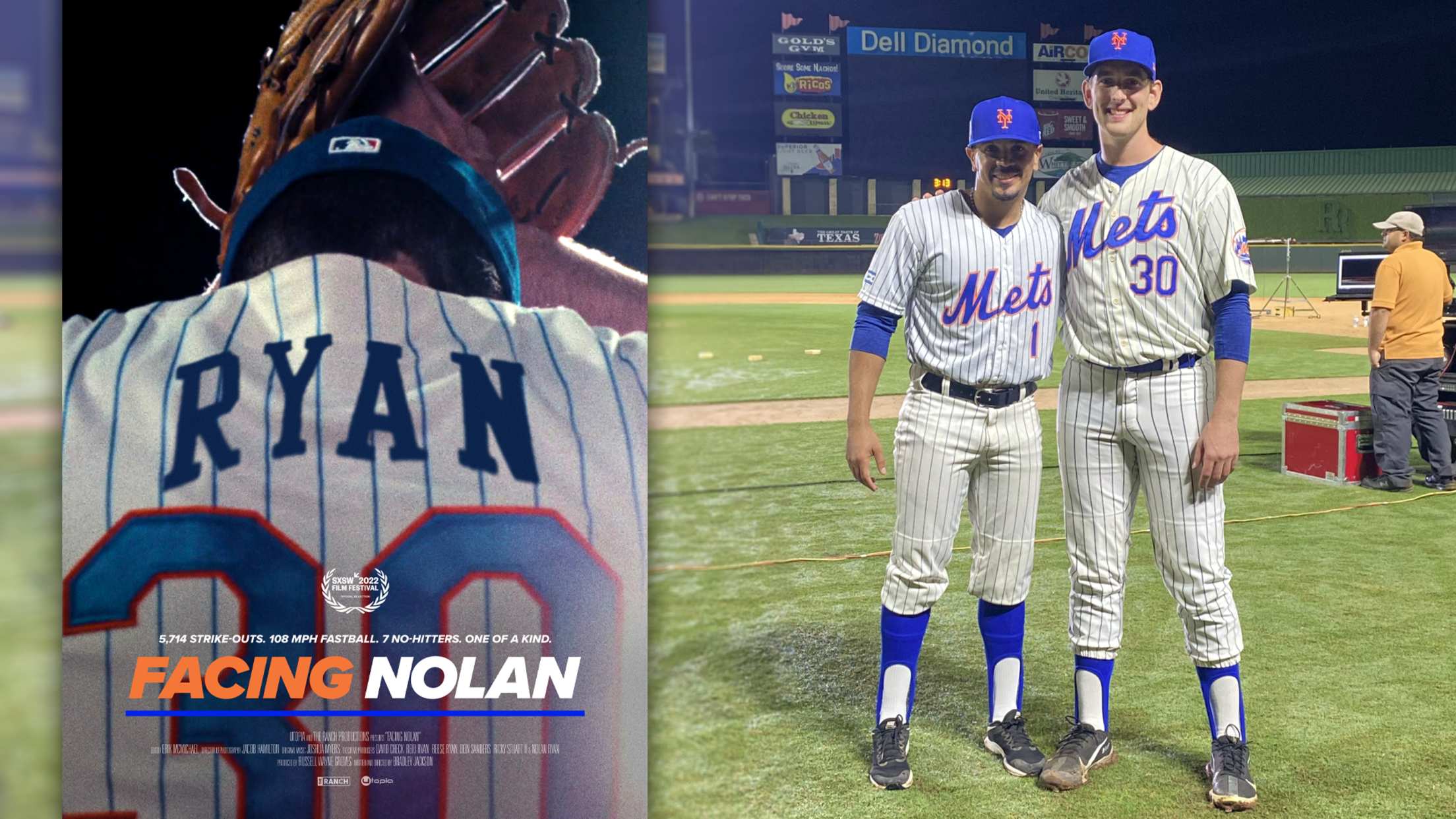 For a Hall of Fame career that had to be seen to be appreciated, it took an appearance from a Minor League reliever to help bring some of those stories to life. Over 27 years in the Majors, Nolan Ryan set all-time records for total strikeouts (5,714), no-hitters (seven) and
The Road to The Show™: Meet the Ambassadors
Follow Rodriguez, Volpe, Leiter, Davis and Walker during 2022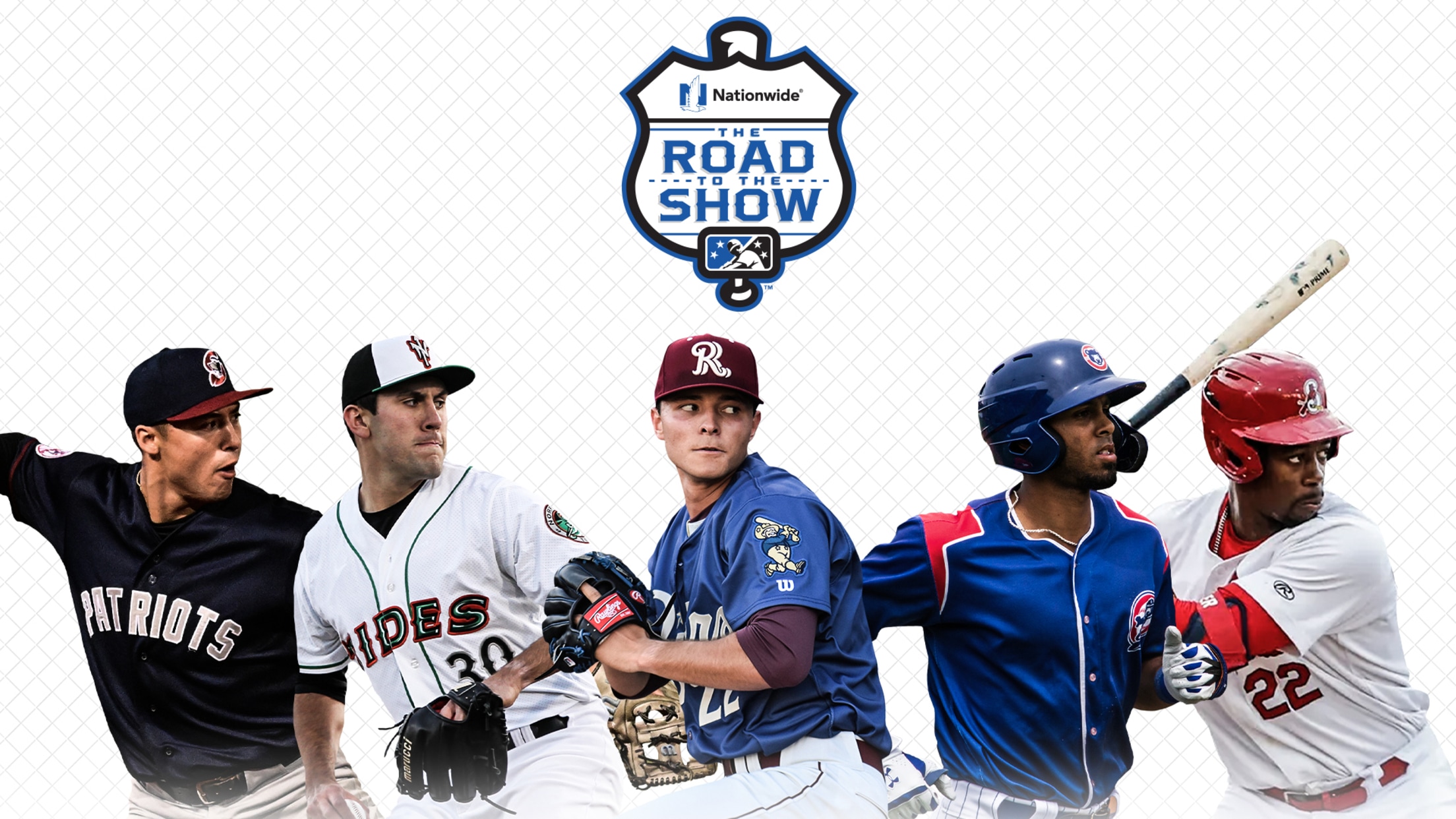 The Nationwide Road to the Show™ Ambassadors series, which provides fans an exclusive, behind-the-scenes look at five of the best prospects in Minor League Baseball, returns for a second season in 2022. Orioles hurler Grayson Rodriguez, Yankees infielder Anthony Volpe, Rangers right-hander Jack Leiter, Cubs outfielder Brennen Davis and Cardinals
Jung, Foscue finding their place in Rangers' plans
Top 100 prospects charging toward freshly loaded Texas infield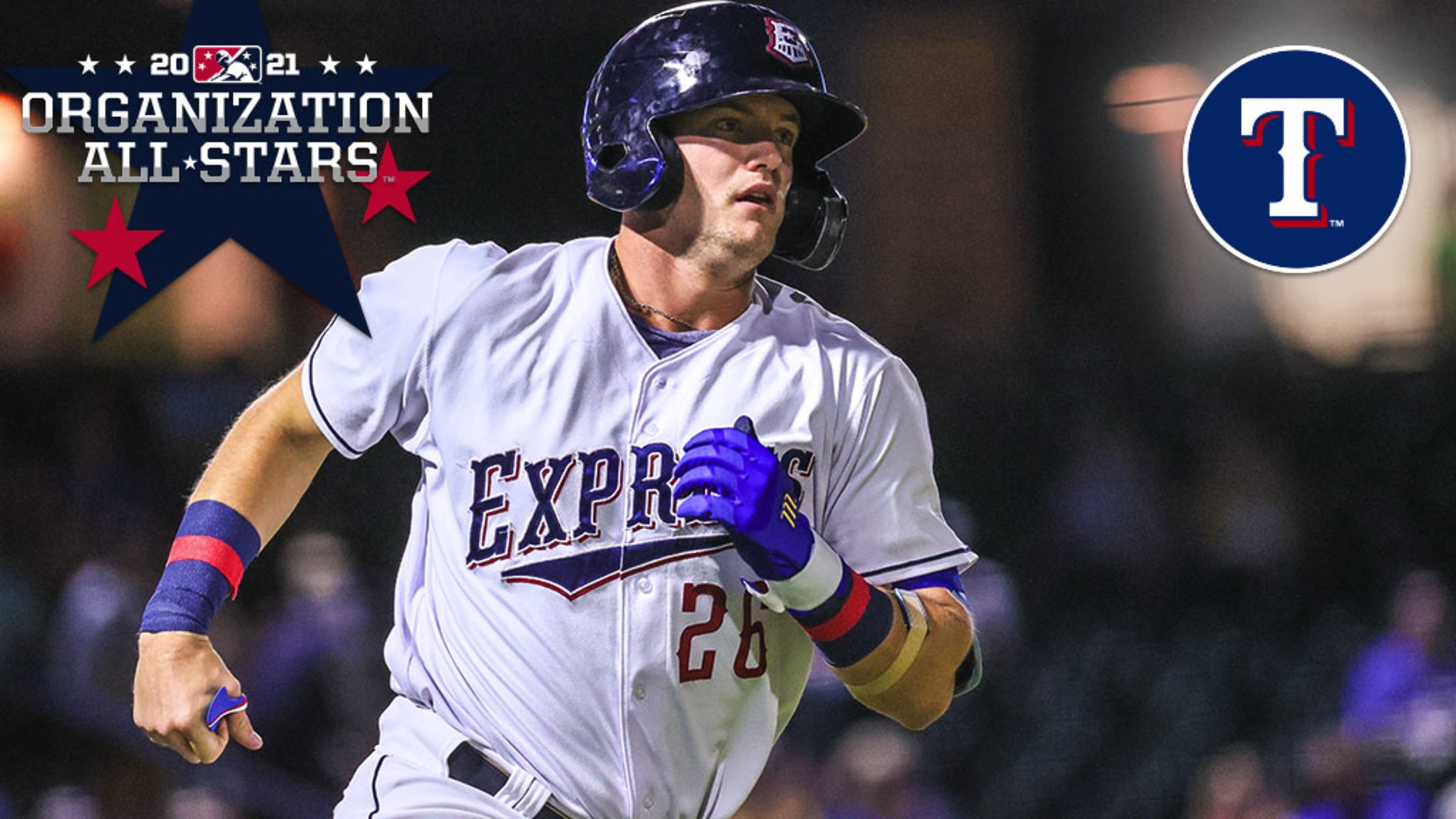 Each offseason, MiLB.com goes position by position across each system and honors the players -- regardless of age or prospect status -- who had the best seasons in their organization. Click here to locate your favorite club. Things are getting interesting deep in the heart of Texas. The Rangers have
Prospect season in review: Rangers' Foscue
No. 83 overall prospect taps into power during first pro season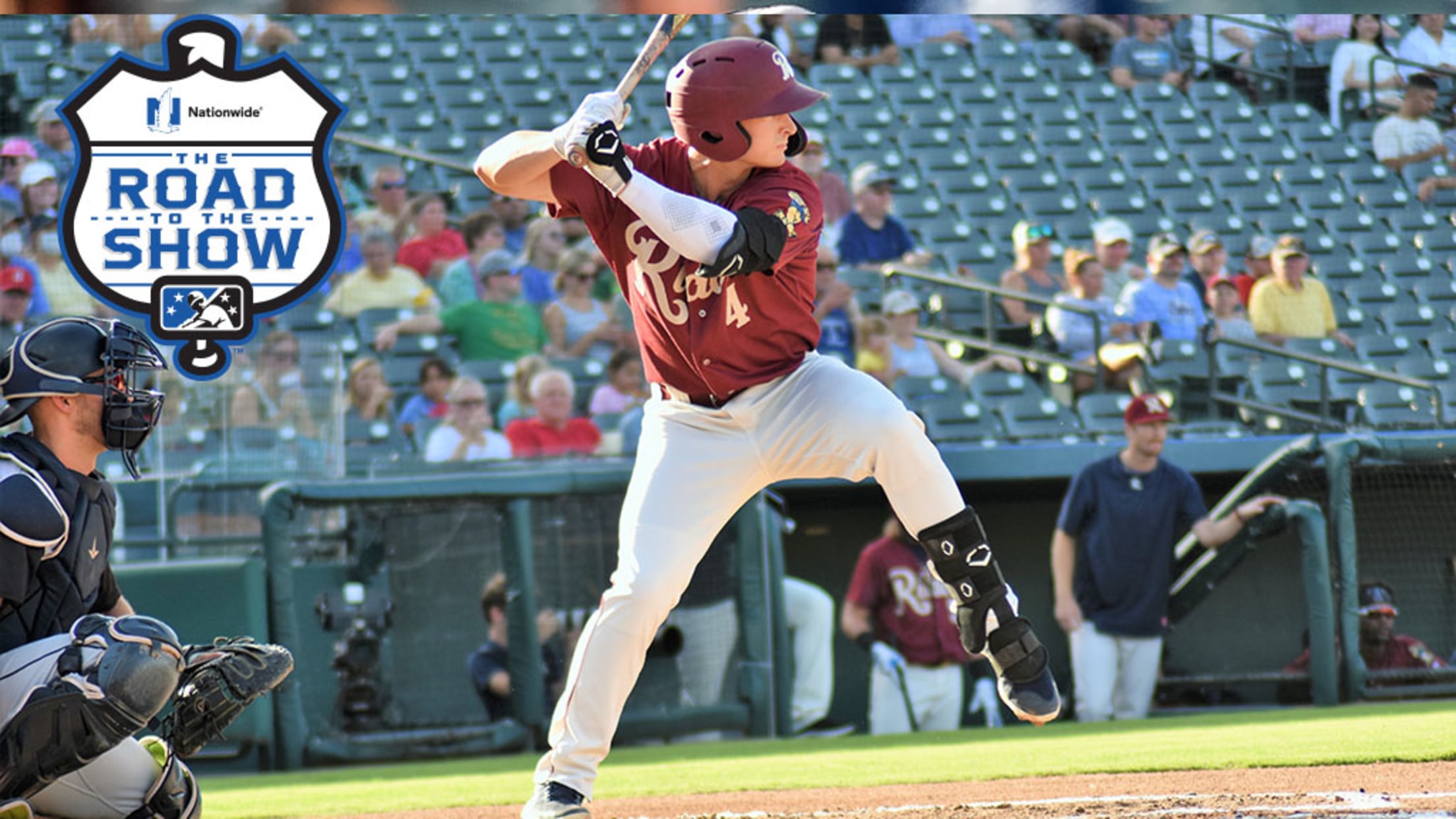 MiLB.com's Prospect Season in Review series spotlights players who shined brightest during the 2021 campaign. Here's a look at fourth-ranked Rangers prospect Justin Foscue.
2021 MiLB playoffs preview: Low-A
Dominguez, Tampa host Bradenton; Veen, Fresno travel to San Jose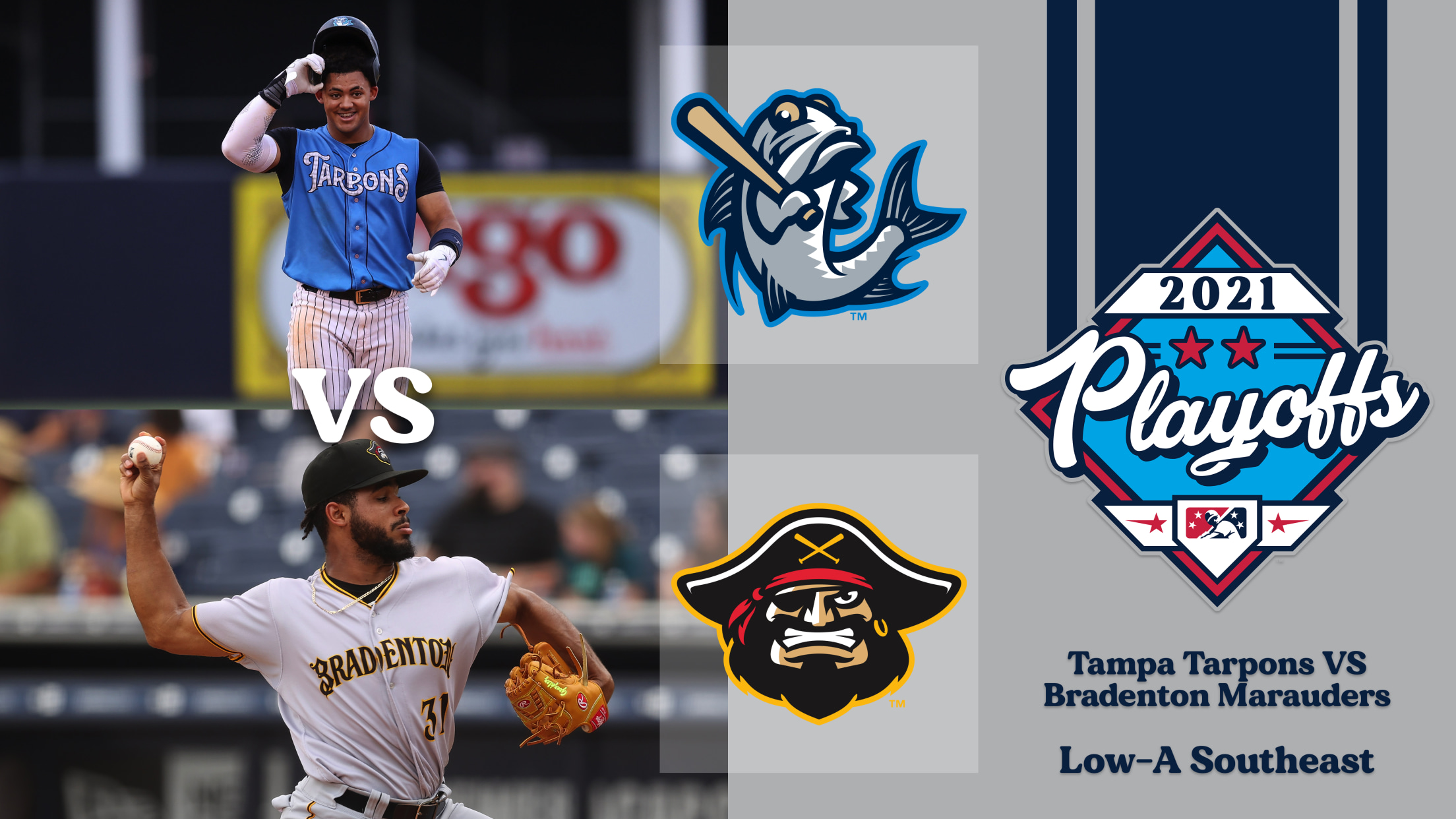 Minor League Baseball! After the 2020 Minor League season was canceled due to COVID-19, baseball returned to the Minors in 2021, albeit under a different structure. Low-A went from two leagues (Midwest and South Atlantic) to three (East, Southeast, West), and the representatives from each will go straight to the
Rangers righty Otto thriving closer to home
No. 24 prospect made quick leap to Majors after trade from Yanks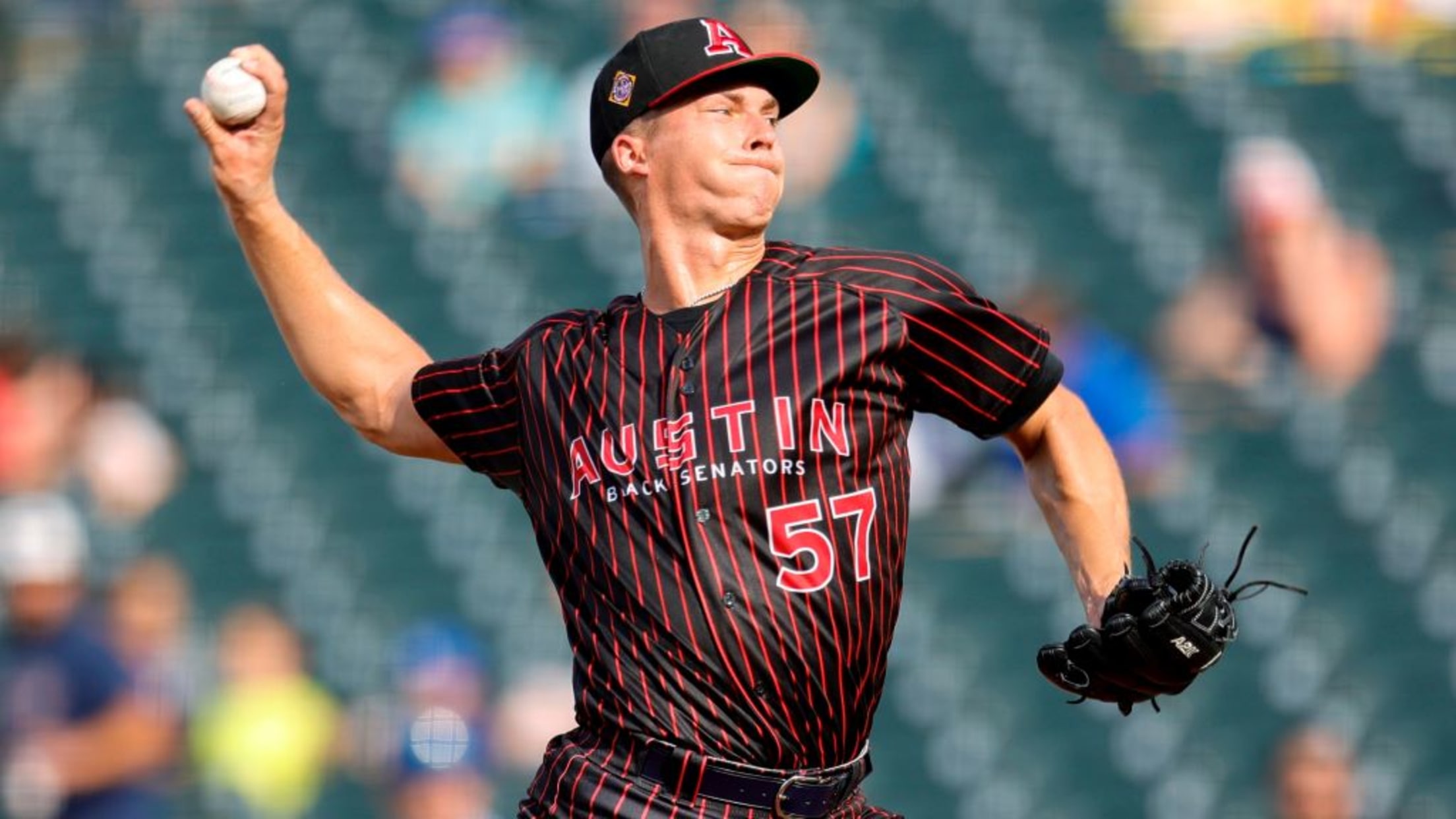 As the Trade Deadline approached in late July, then-Yankees prospect Glenn Otto knew something could go down at any moment. Otto was in the rotation for Triple-A Scranton/Wilkes-Barre while the team was on a road trip in Syracuse. It wasn't his day on the mound, so he was bouncing back
Scouting report: Rangers' Justin Foscue
Texas' 2020 first-rounder surging since return from injury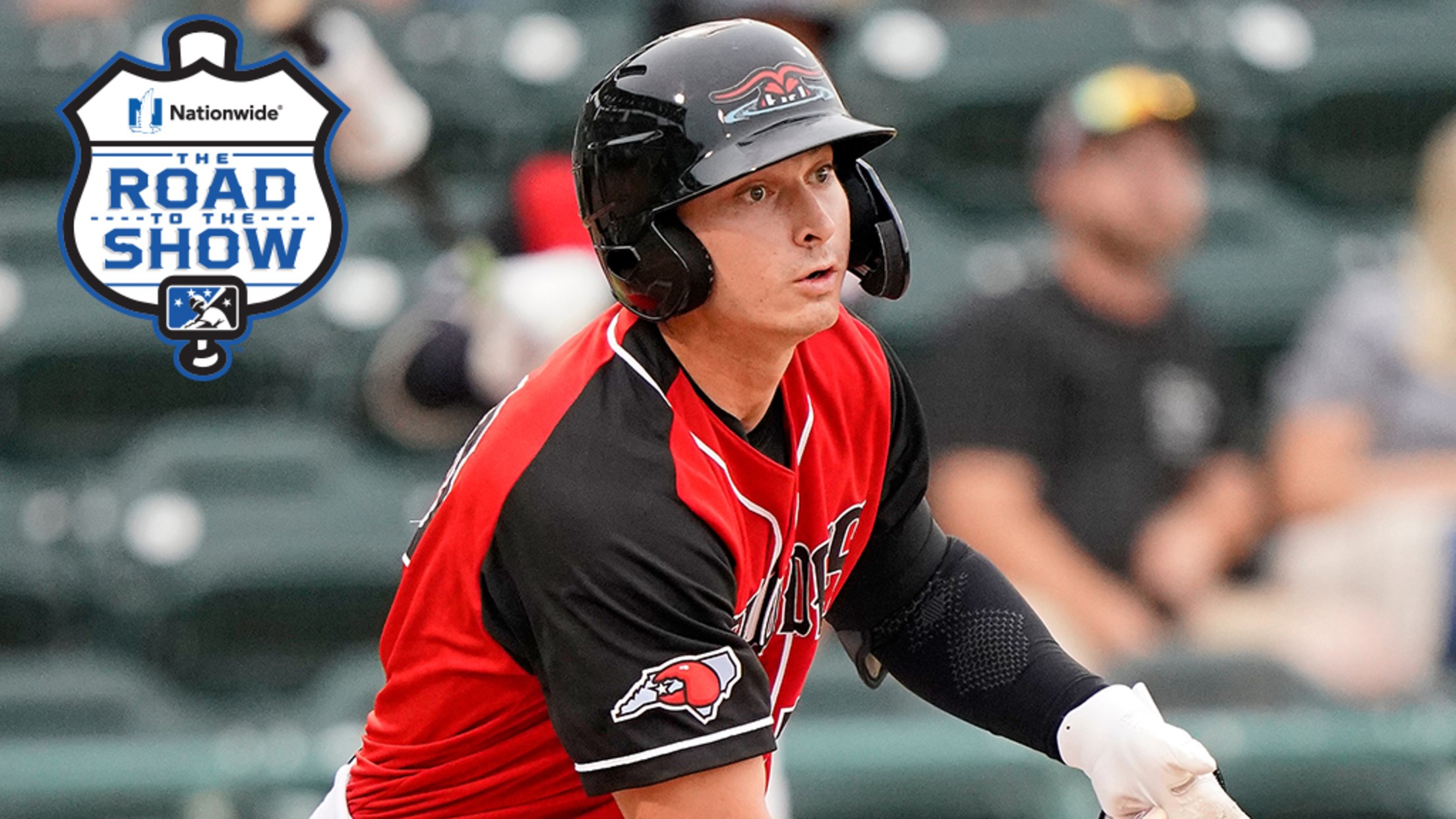 MiLB.com's Scouting Report series spotlights players who are just starting their professional careers, focusing on what the experts are projecting for these young phenoms. Here's a look at second-ranked Pirates prospect Nick Gonzales. For more player journeys on The Road to The Show, click here.
2021 Prospect Projections: AL West rookies
How Astros, Halos, M's, A's, Rangers prospects could fare in 2021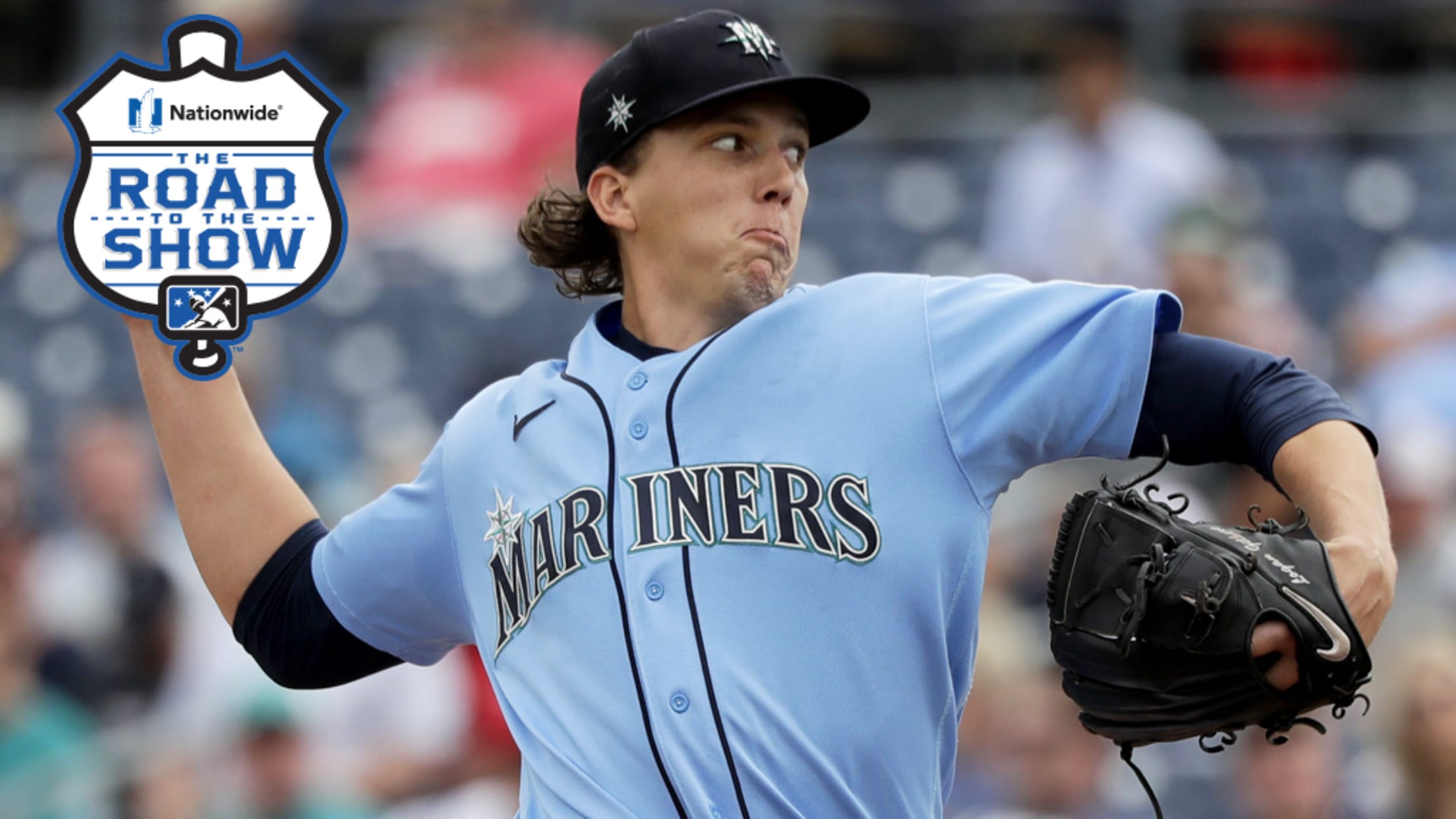 This is the fifth in a six-part Toolshed series that uses FanGraphs' Steamer 600 projections to look at how prospects would fare over a full Major League season in 2021. The system bases its forecast on 600 plate appearances for position players, 450 plate appearances for catchers, 200 innings for
Rangers land backstop Heim in veteran swap
Catching prospect heads to Texas with Davis, Andrus on the move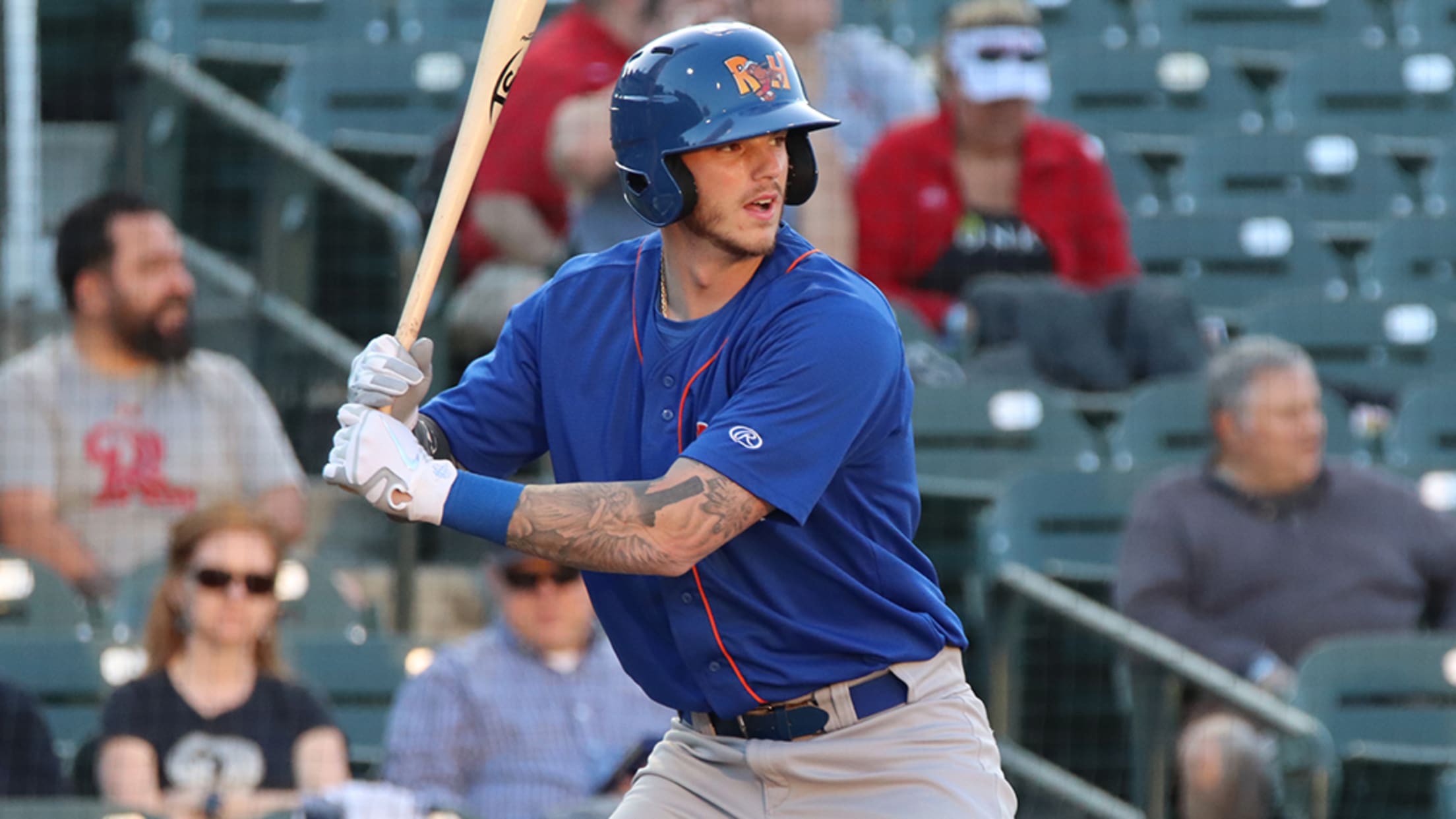 While Khris Davis and Elvis Andrus headlined the exchange of veteran mainstays between the Athletics and Rangers on Saturday, Texas also scored a catching prospect as part of the five-player trade. Jonah Heim, who entered the weekend as the Athletics' ninth-ranked prospect, headed to Texas, joining a catching stable that
The Show Before the Show: Episode 292
Rangers pick Foscue shares stories about early days in pro ball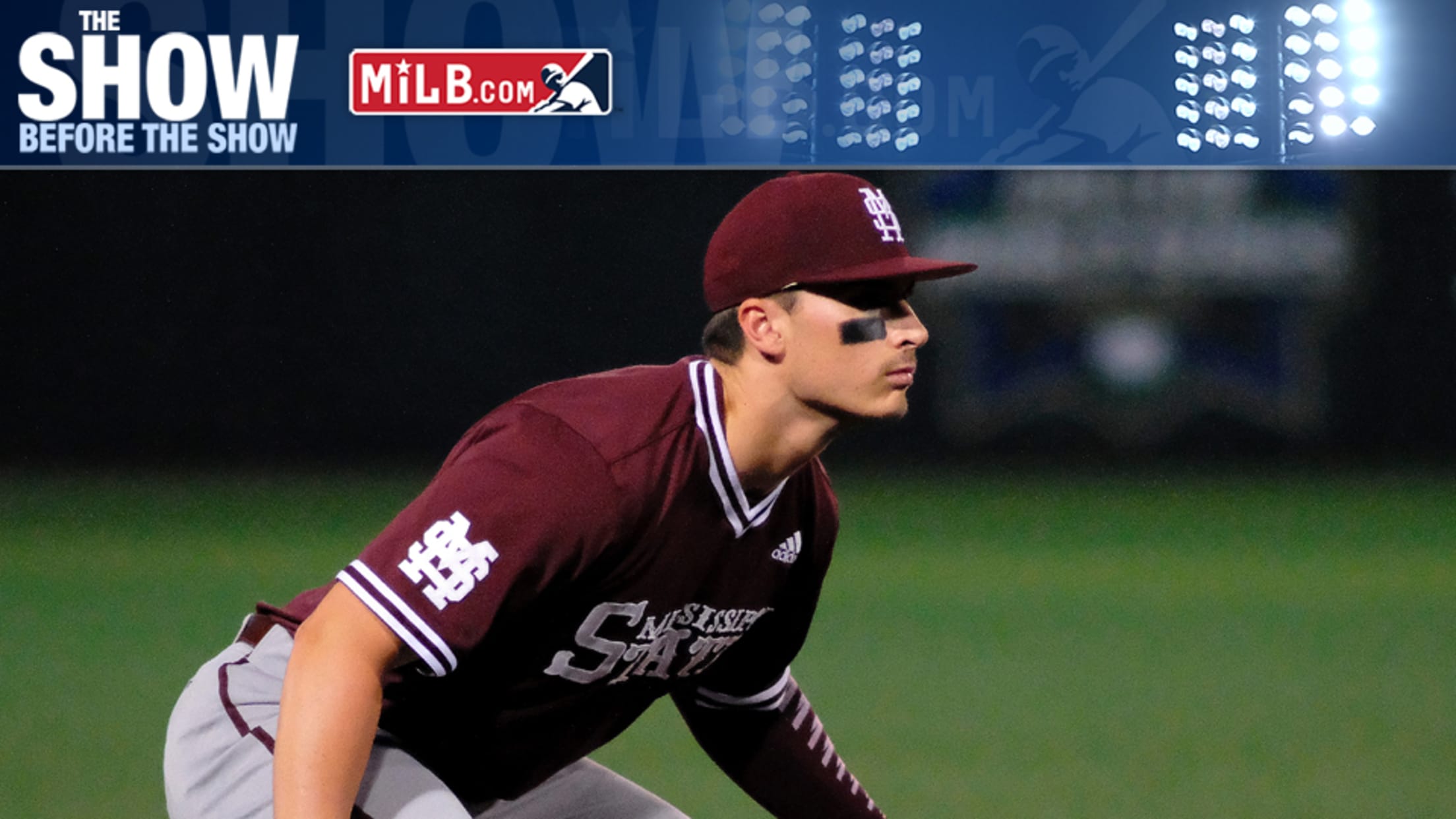 Check out the latest episode of The Show Before the Show, MiLB.com's official podcast. A segment rundown is listed below, in case you want to skip to a particular section. Like the podcast? Subscribe, rate and review "Minor League Baseball podcast" on iTunes. The podcast is also available via Spotify,
Rays add three prospects in trade for Lowe
Rangers send Basabe, Hernandez, Ovalles for infielder, Guenther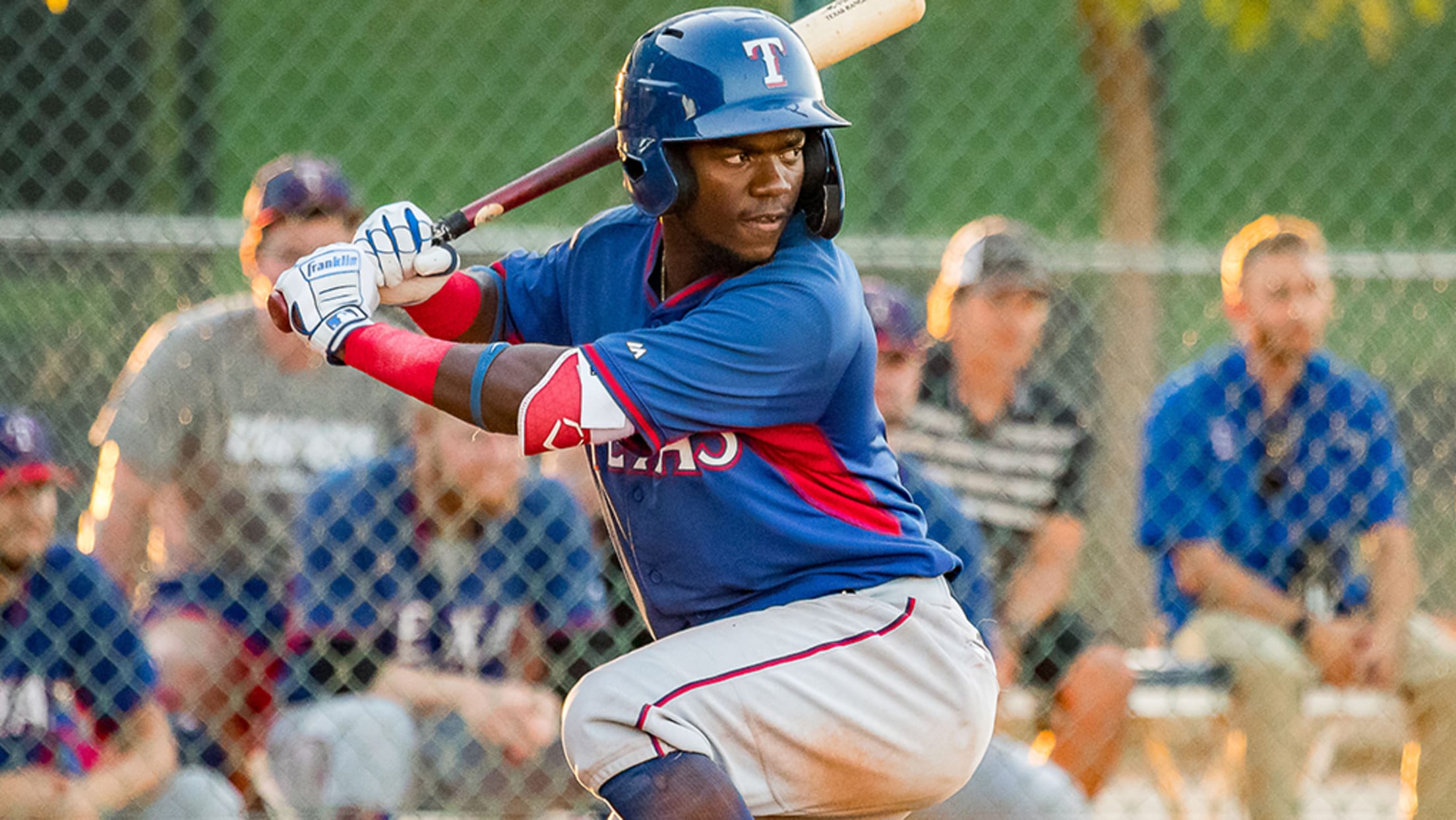 Trade season is in full effect for the Rays and Rangers. Tampa Bay acquired prospects Osleivis Basabe, Heriberto Hernandez and Alexander Ovalles in exchange for Nate Lowe, Jake Guenther and a player to be named later, the clubs announced on Thursday.
Righty Dunning heading to Rangers
Chicago gives up No. 98 overall prospect, Weems to get Lynn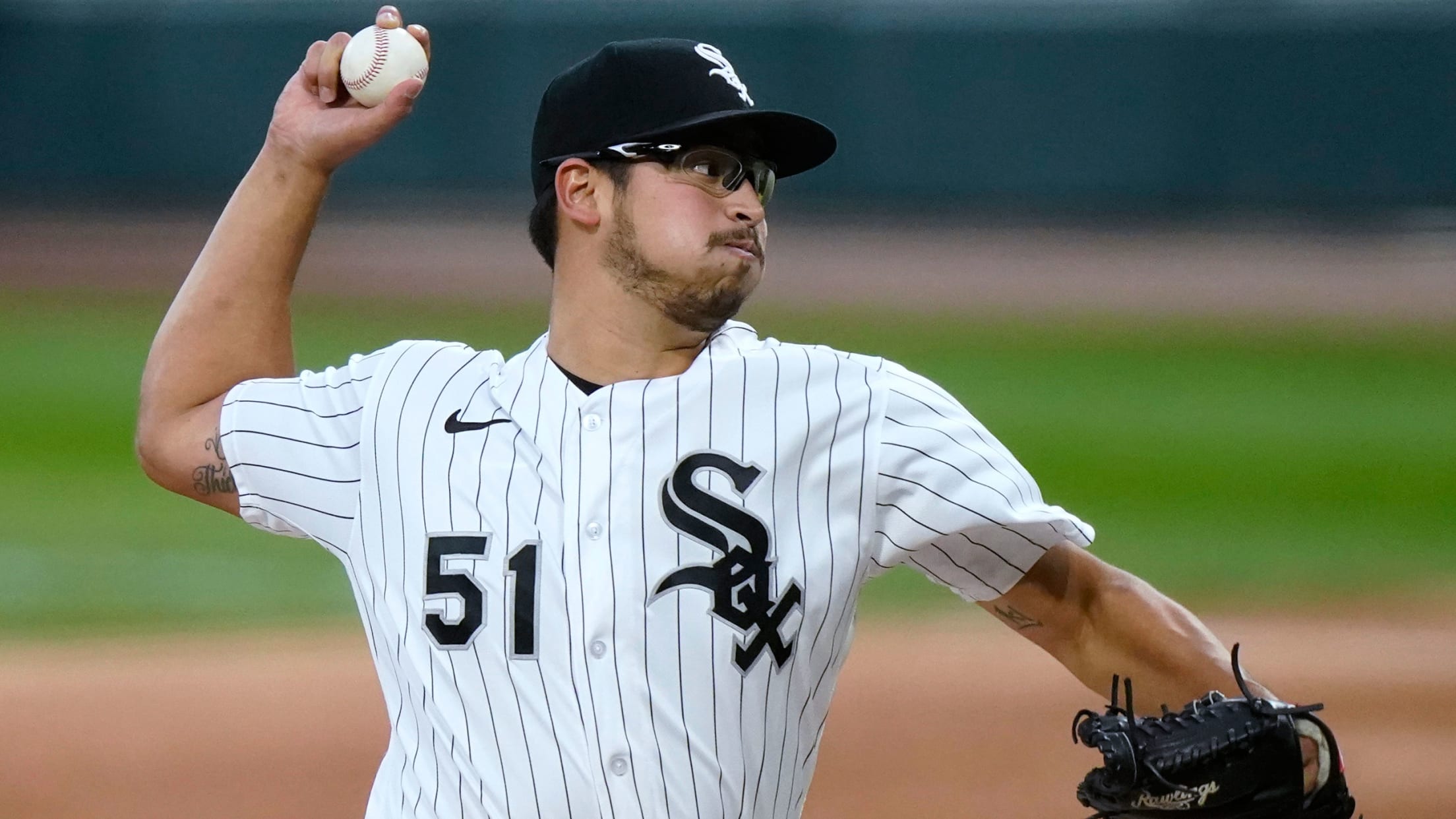 Dane Dunning is on the move again. MLB.com's No. 98 overall prospect and left-hander Avery Weems were traded to the Rangers for right-hander Lance Lynn. Reports came in late Monday night with both clubs confirming Tuesday afternoon.
Rangers' Crouse on track for 2021 return
Sixth-ranked prospect had elbow surgery following '19 season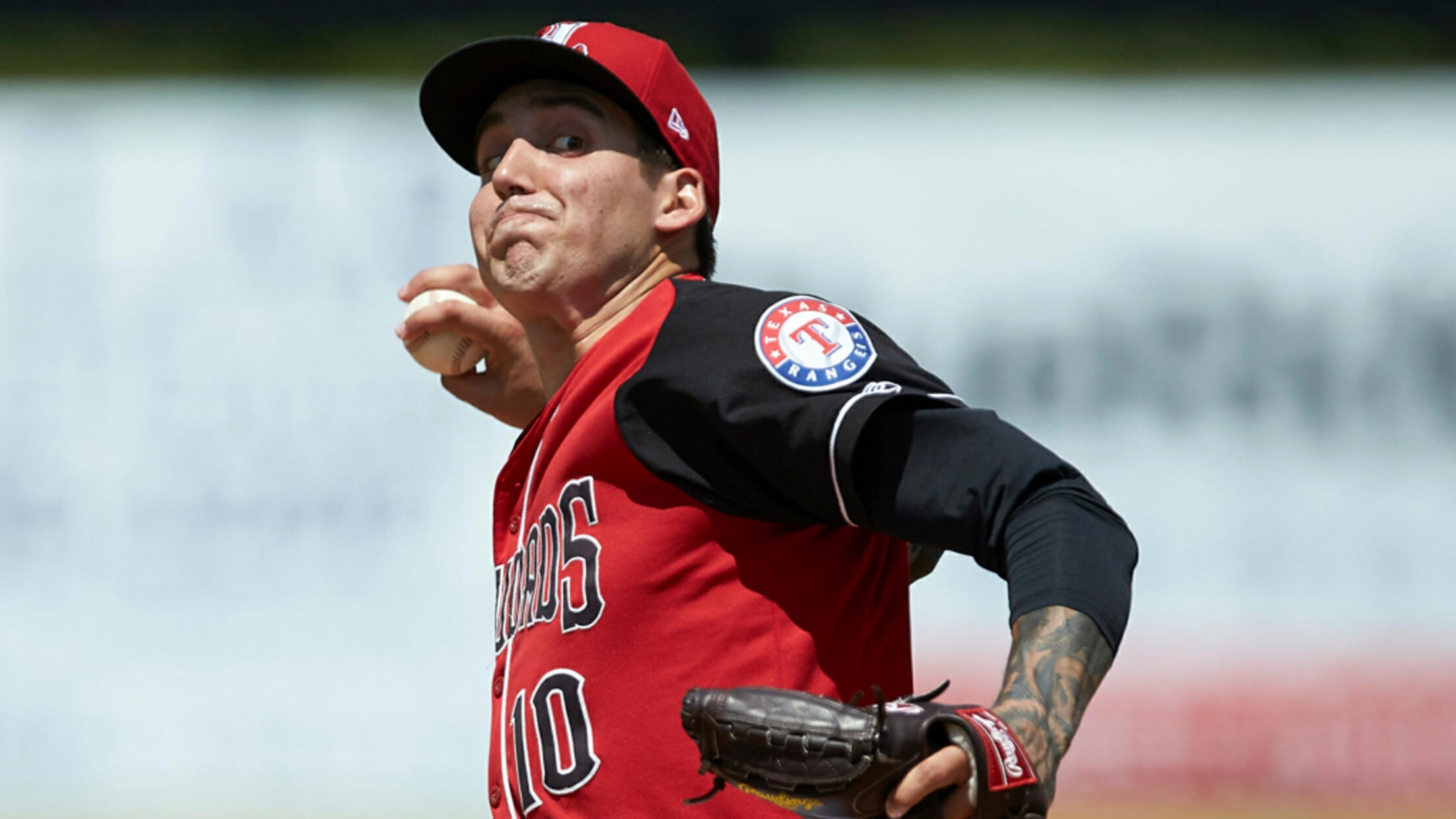 The Rangers got positive returns from a lot of highly regarded prospects on the field at their alternate training site during baseball's off-kilter 2020 season. One of Texas' top talents wasn't included in that group, but he's still been progressing in the offseason. Sixth-ranked Rangers prospect Hans Crouse has become
State of the System: Texas Rangers
Huff, Taveras among those with valuable big league time in 2020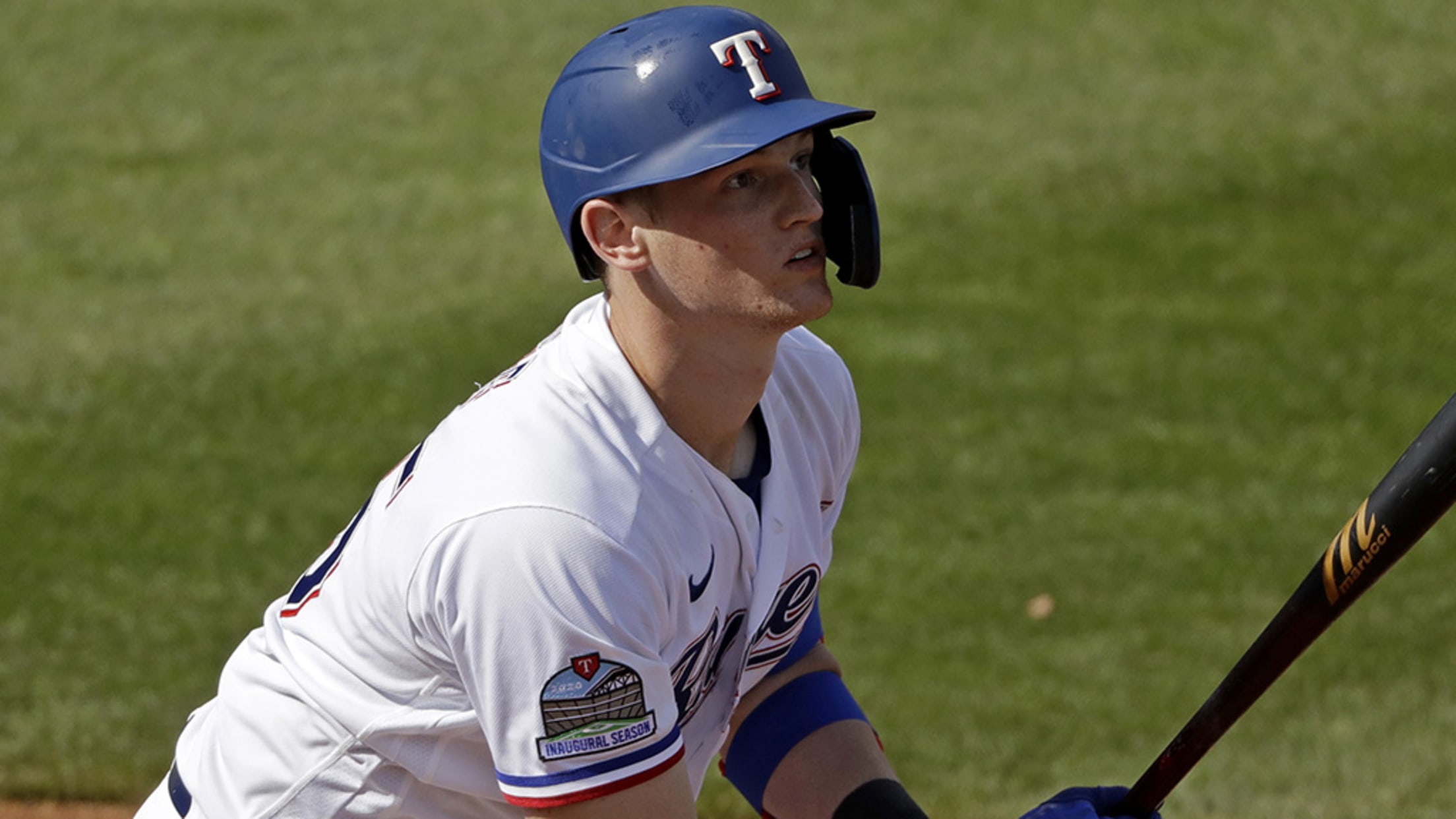 Starting in October and running through the end of the year, MiLB.com's new State of the System series evaluates the strengths and weaknesses of each Major League organization, highlights prospects who've made the biggest strides in 2020 and offers a peek at 2021. The Rangers opened up Globe Life Park
Rangers' Huff has Texas-sized night with bat
No. 70 overall prospect uses both fields in first multi-homer game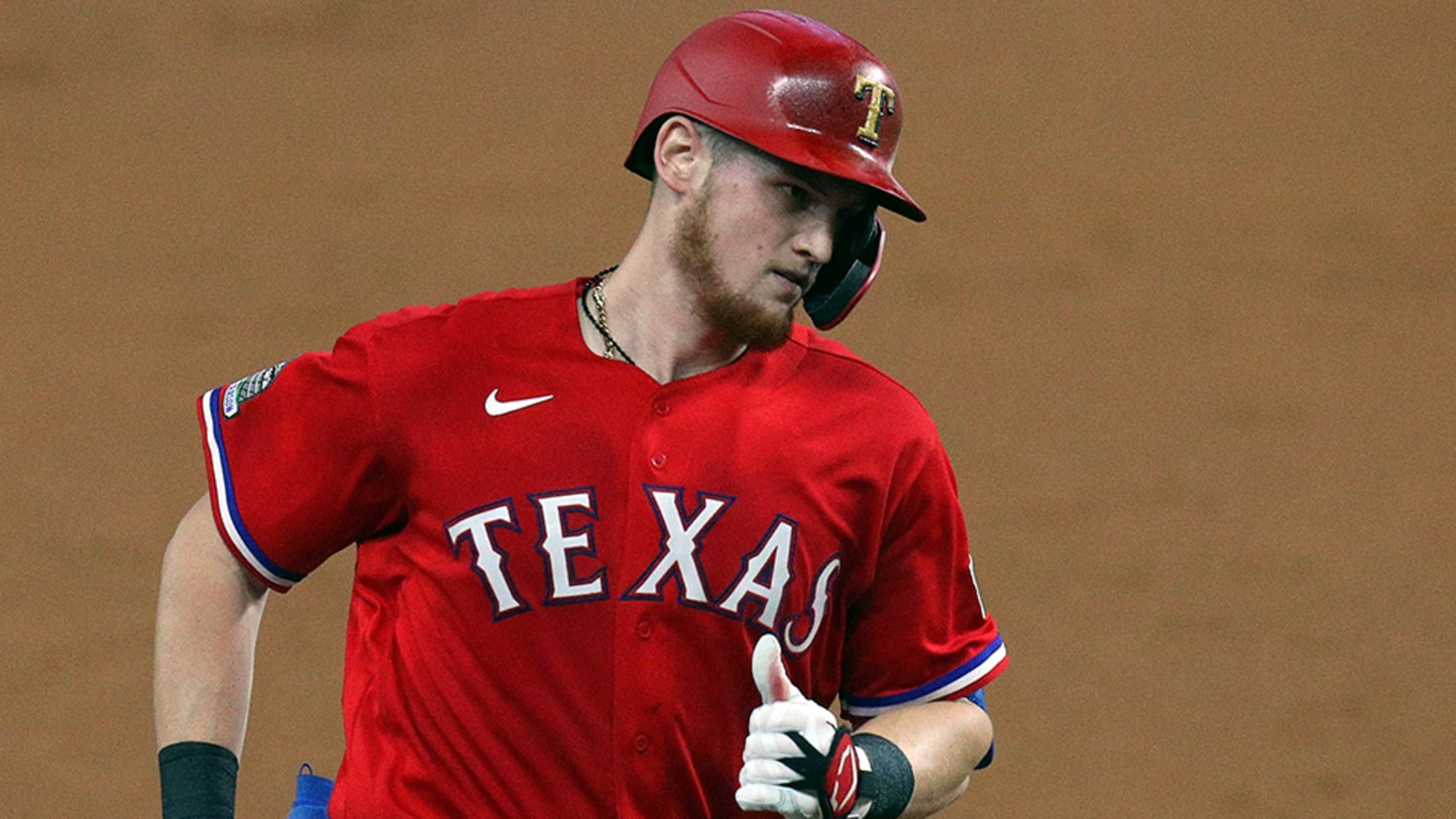 Sam Huff's 60-grade power figures to do a lot of damage from the middle of the Rangers' lineup at Globe Life Field for years to come. Consider what happened Friday night to be an appropriate first act. The second-ranked Rangers prospect launched his first home run at Texas' new ballpark
Rangers' Vanasco to undergo Tommy John surgery
No. 18 Texas prospect likely to miss 2021 after elbow procedure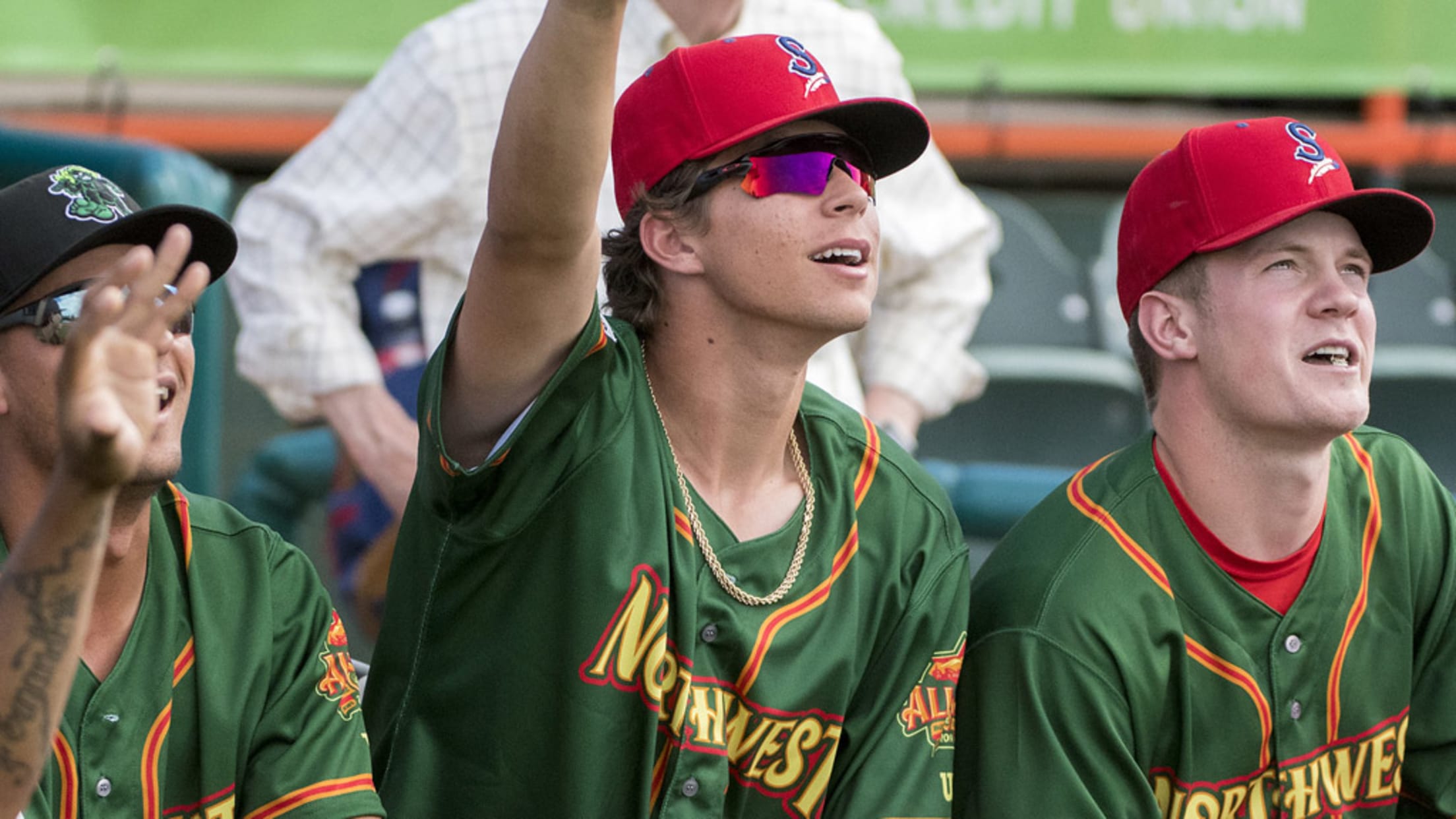 Ricky Vanasco wasn't able to pitch in a Minor League game in 2020. It's unlikely he will be able to do so in 2021 either. The Rangers' No. 18 prospect will undergo Tommy John surgery, Texas announced Friday. The elbow procedure will be performed by Dr. Keith Meister next Monday
Rangers calling up Huff for MLB debut
Texas adding No. 75 overall prospect following Trevino injury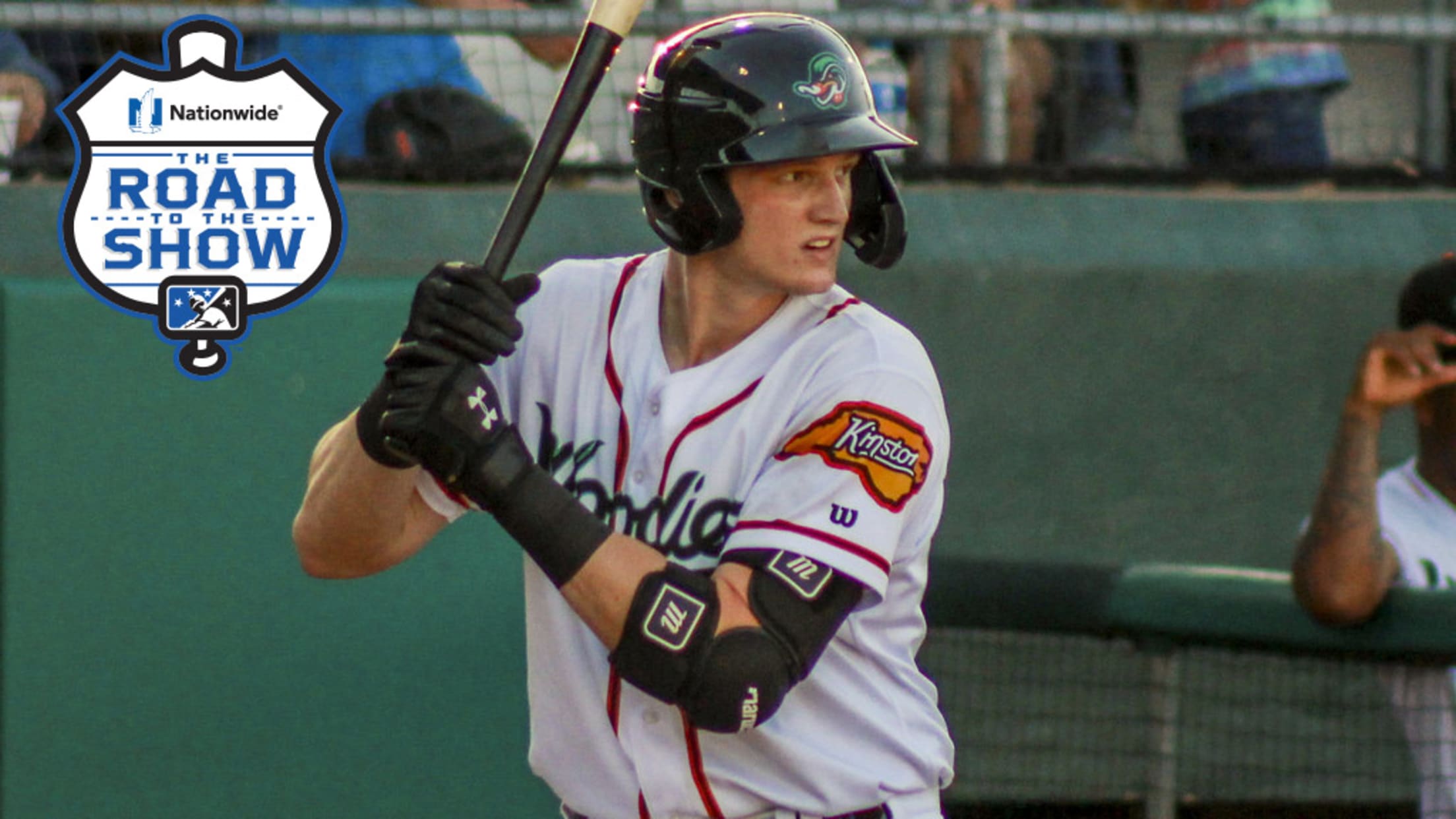 The catching position is about to get a whole lot bigger in Texas. The Rangers are adding No. 75 overall prospect Sam Huff to the Major League roster prior to Thursday's game against the Angels, the club announced. Outfielder Scott Heineman was optioned to the alternate training site to make
Toolshed: Who will make the next big leap?
Candidates that could climb from Class A Advanced straight to MLB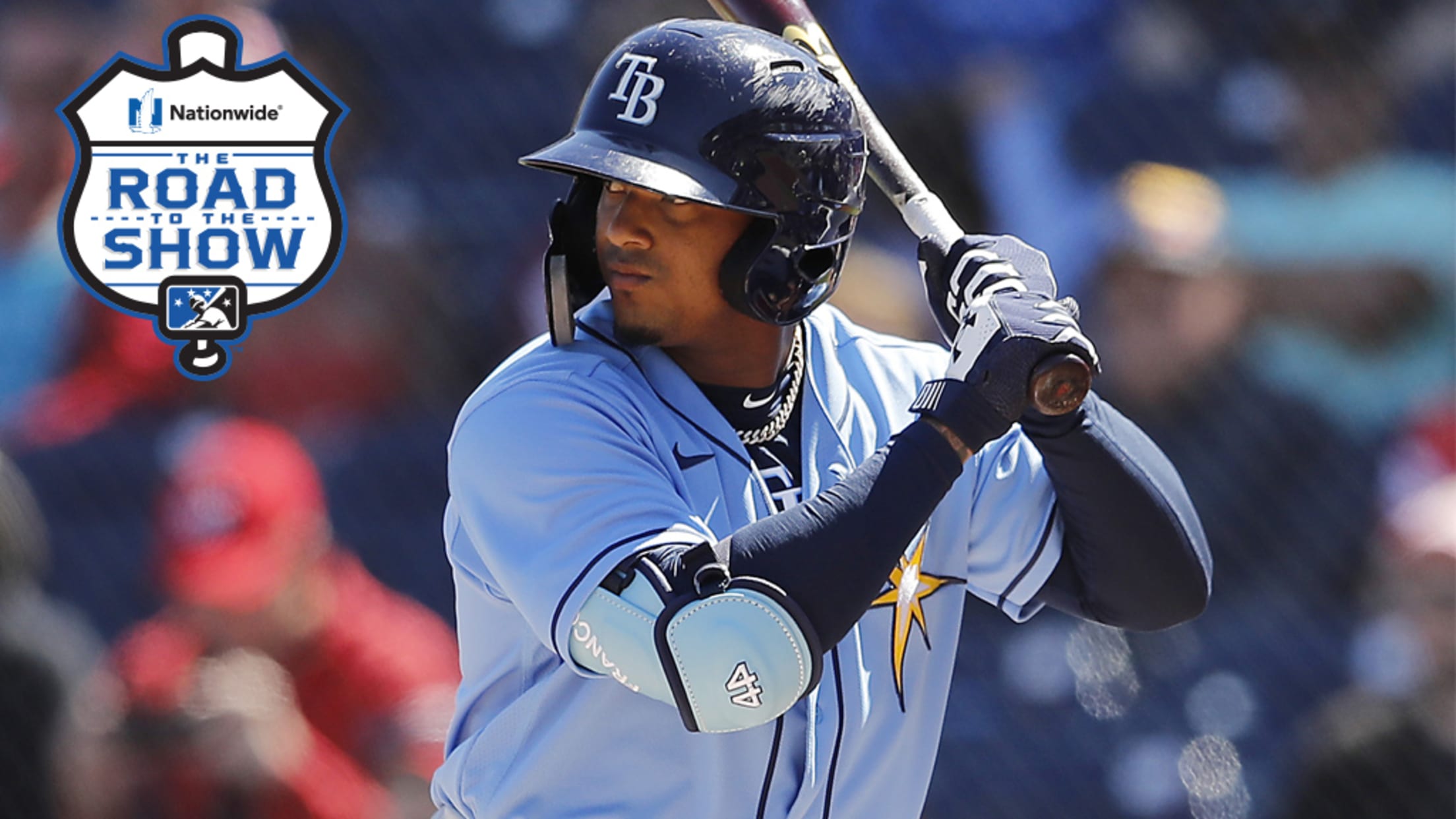 Seth Romero recently became the latest example of a mini-trend taking place during the 2020 Major League season, yet there was still an element of awe involved. The Nationals purchased the contract of their No. 11 prospect/2017 first-rounder Thursday, and he made his MLB debut the same day. But it
Texas' Tejeda terrific in big league debut
Rangers No. 7 prospect nets first MLB homer, steal, three RBIs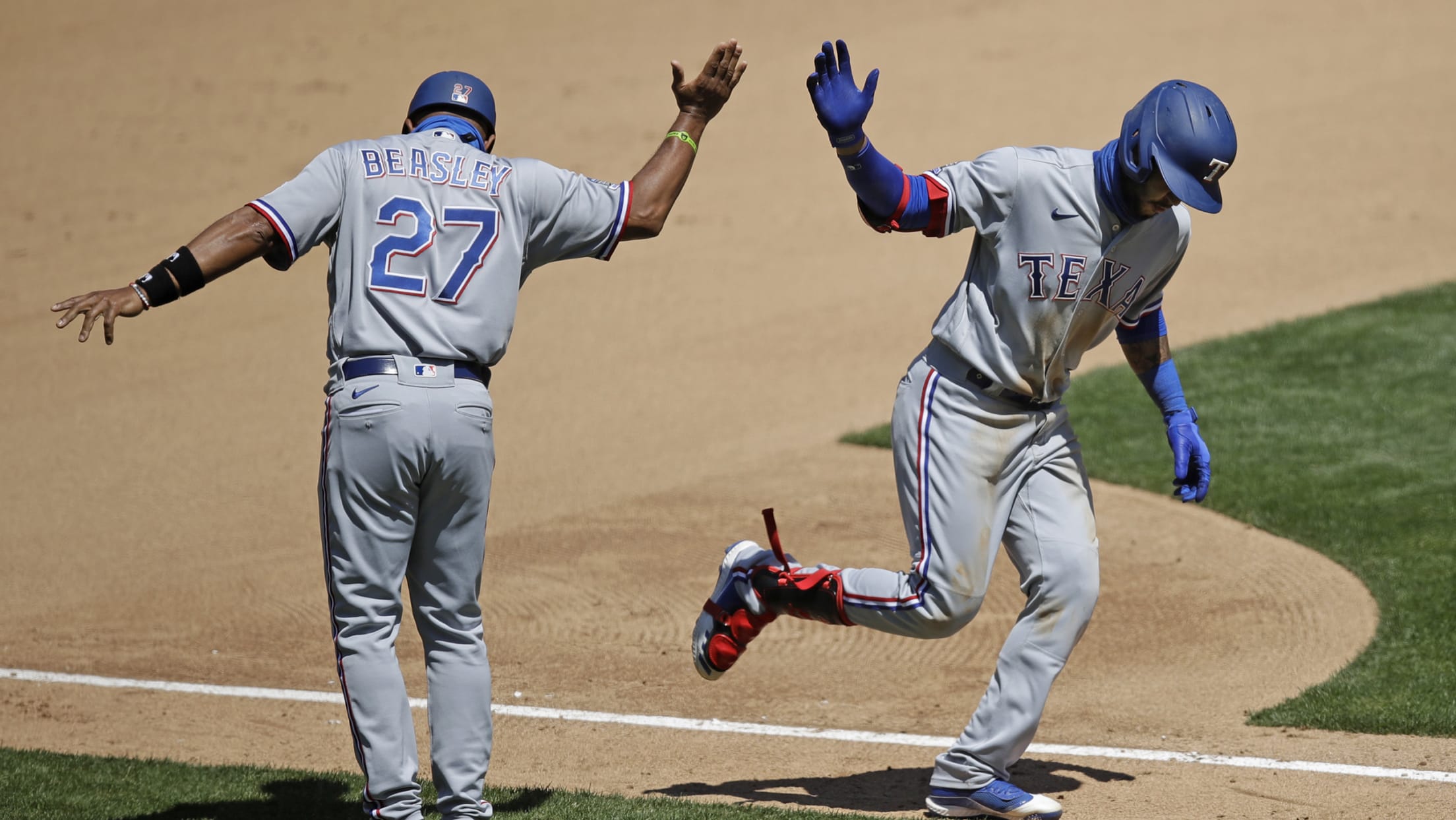 For a prospect who hadn't played above the Class A Advanced level, Anderson Tejeda looked awfully comfortable against Major League competition Thursday. The seventh-ranked Rangers prospect made the most of his first big league game, recording a homer, a single and a stolen base in Texas' 6-4 loss in Oakland.