Bauers gets first call to The Show
Rays tap No. 5 prospect after leading Triple-A Durham with 14 doubles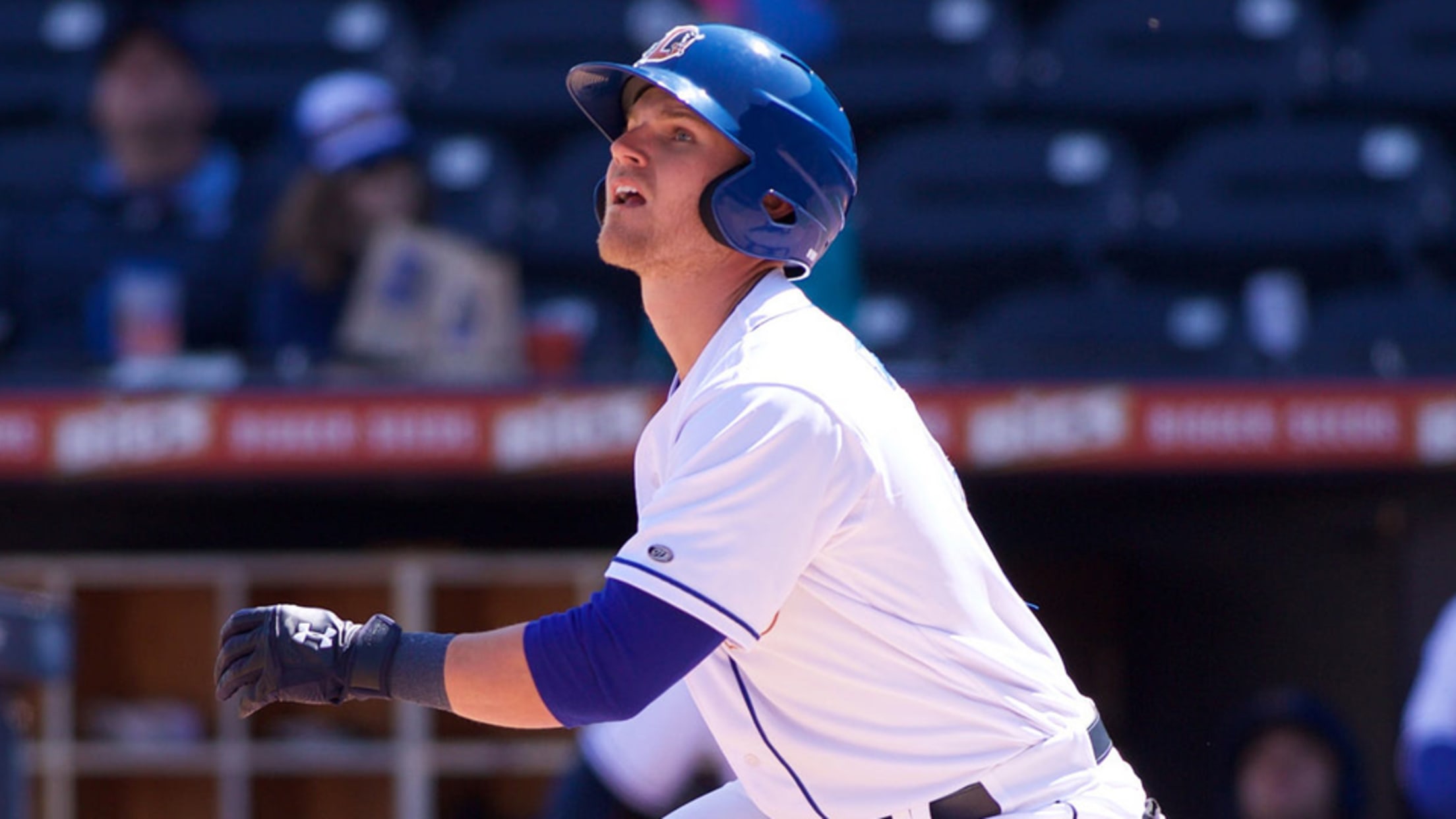 Jake Bauers has a career .276/.361/.414 slash line in 606 Minor League games. (Chris Robertson/KZONEimages)
Last year in Jake Bauers' rookie Triple-A campaign, he thought a lot about being one call from the Majors. And it affected his numbers. But this season, he put the distractions aside. And what does he get for that? His first Major League callup. The Rays announced their No. 5 prospect
Last year in Jake Bauers' rookie Triple-A campaign, he thought a lot about being one call from the Majors. And it affected his numbers.
But this season, he put the distractions aside. And what does he get for that? His first Major League callup. The Rays announced their No. 5 prospect will join the team in Tampa Bay on Thursday.
"I think he learned a lot from last year," Durham manager Jared Sandberg told MiLB.com in April. "Last year, he worried about when he was going up -- and he never went up. I think those distractions are behind him and he'll be able to put together some big numbers this year."
Bauers has batted .279/.357/.426 with five home runs and 24 RBIs in 52 games with the Bulls this year. MLB.com's No. 55 overall prospect has 10 steals in 16 attempts. Though he spent the first three seasons of his career at first, Bauers mixed in left and right fields in 2016 and 2017. This year, the 22-year-old has spent the majority of his time at first, but has played six games in the outfield, leading to seven total errors.
Last season, Bauers hit a career-low .263 with 13 jacks and 63 RBIs in 132 International League games. After leading the circuit with 79 runs scored, the Newport Beach, California native helped Durham win the Governors' Cup and then the Triple-A National Championship.
"I realize what pitchers are trying to do more now," Bauers told MiLB.com. "Pitchers have a game plan, and they try to attack you the same way over three or four games. Last year, I think I was a little defensive in terms of reacting to what teams were trying to do instead of attacking. This year, I'm trying to figure out what the other teams are trying to do and attack off of that."
Bauers was drafted out of high school by the Padres in 2013. After two seasons, he was traded to the Rays in the Wil Myers deal.
While some wonder if Bauers has enough power to be a first baseman -- it grades at a 50 on a 20-80 scale -- Sandberg said power tends to be the last tool a player develops and he is not worried, noting power doesn't always just mean home runs. The left-handed hitter led Durham with 14 doubles at the time of his promotion.
The Rays will make a corresponding move on Thursday.
Kelsie Heneghan is a contributor to MiLB.com. Follow her on Twitter @Kelsie_Heneghan.