Ten Lugnuts invited to prestigious Arizona Fall League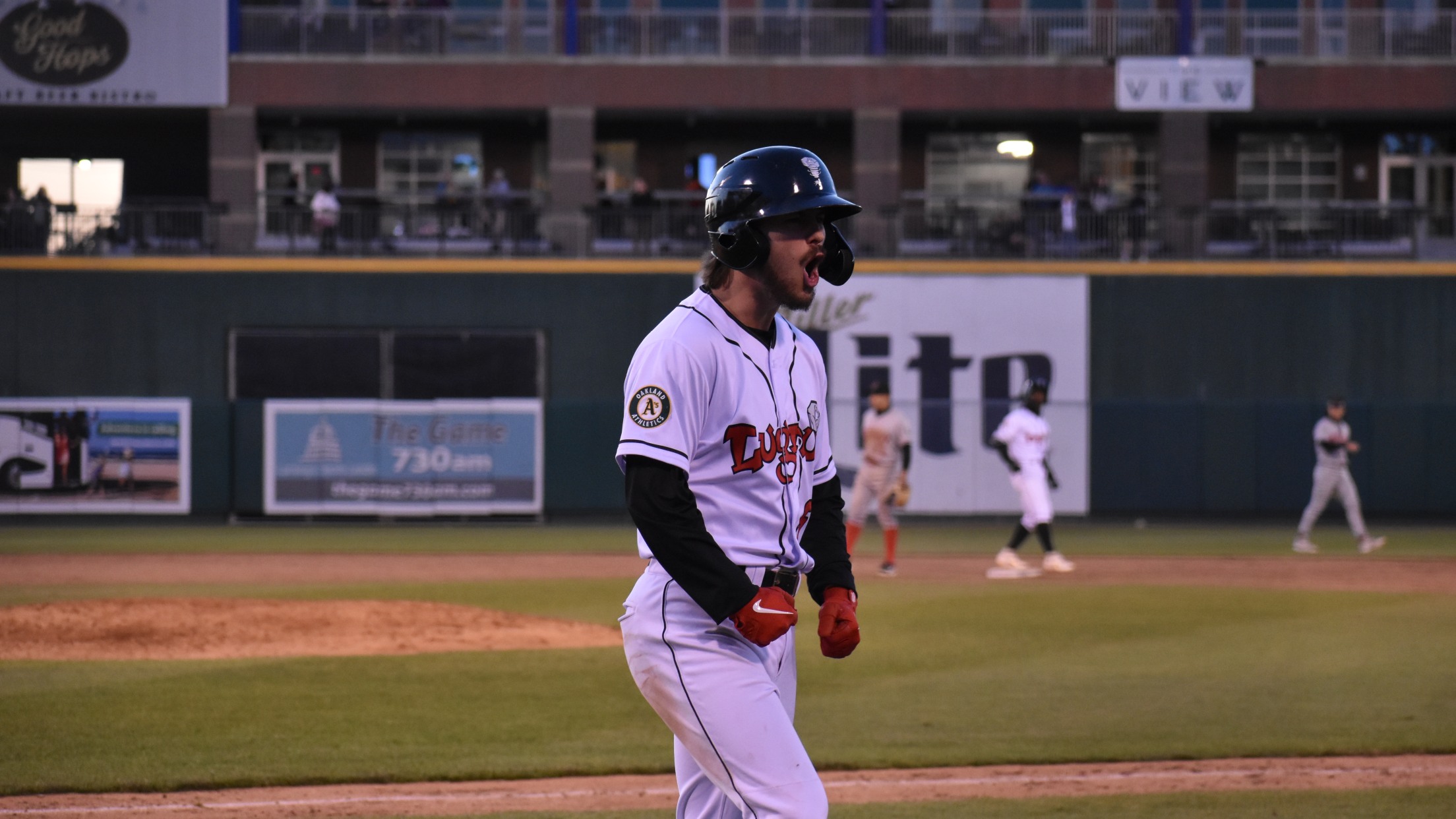 The 2021 Arizona Fall League, a league noted for its prospect-laden rosters, will feature a healthy dose of Lugnuts when it begins play on Wednesday, October 13. 2021 Lugnuts starting pitcher Jeff Criswell, relief pitcher Brock Whittlesey and outfielder Austin Beck (pictured above) are among nine Oakland Athletics prospects scheduled
The 2021 Arizona Fall League, a league noted for its prospect-laden rosters, will feature a healthy dose of Lugnuts when it begins play on Wednesday, October 13.
2021 Lugnuts starting pitcher Jeff Criswell, relief pitcher Brock Whittlesey and outfielder Austin Beck (pictured above) are among nine Oakland Athletics prospects scheduled to join the Mesa Solar Sox. (Of the other six A's farmhands, right-hander Pedro Santos spent this past season in Low-A Stockton and will likely open up next season in the Lugnuts' rotation.)
The Toronto Blue Jays are also connected with the Solar Sox, meaning that the 2021 Lugnuts trio will be teammates with 2019 Lugnuts relief pitchers Cre Finfrock and Brody Rodning, catcher Gabriel Moreno, infielder Leo Jimenez and 2018 Nuts relief pitcher Graham Spraker.
Meanwhile, the Scottsdale Scorpions will feature 2019 Lugnuts ace Josh Winckowski, traded twice in a two-week span in early 2021, representing the Red Sox.
Lastly, 2021 Nuts catcher Drew Millas, who was traded mid-season to the Washington Nationals, will suit up for the Surprise Saguaros.
For a full list of the Arizona Fall League rosters, click here.
For more information on the Arizona Fall League and to follow each player's progress, visit mlb.com/arizona-fall-league.