The Show Before the Show: Episode 376
Tyler describes experience at World Baseball Classic qualifiers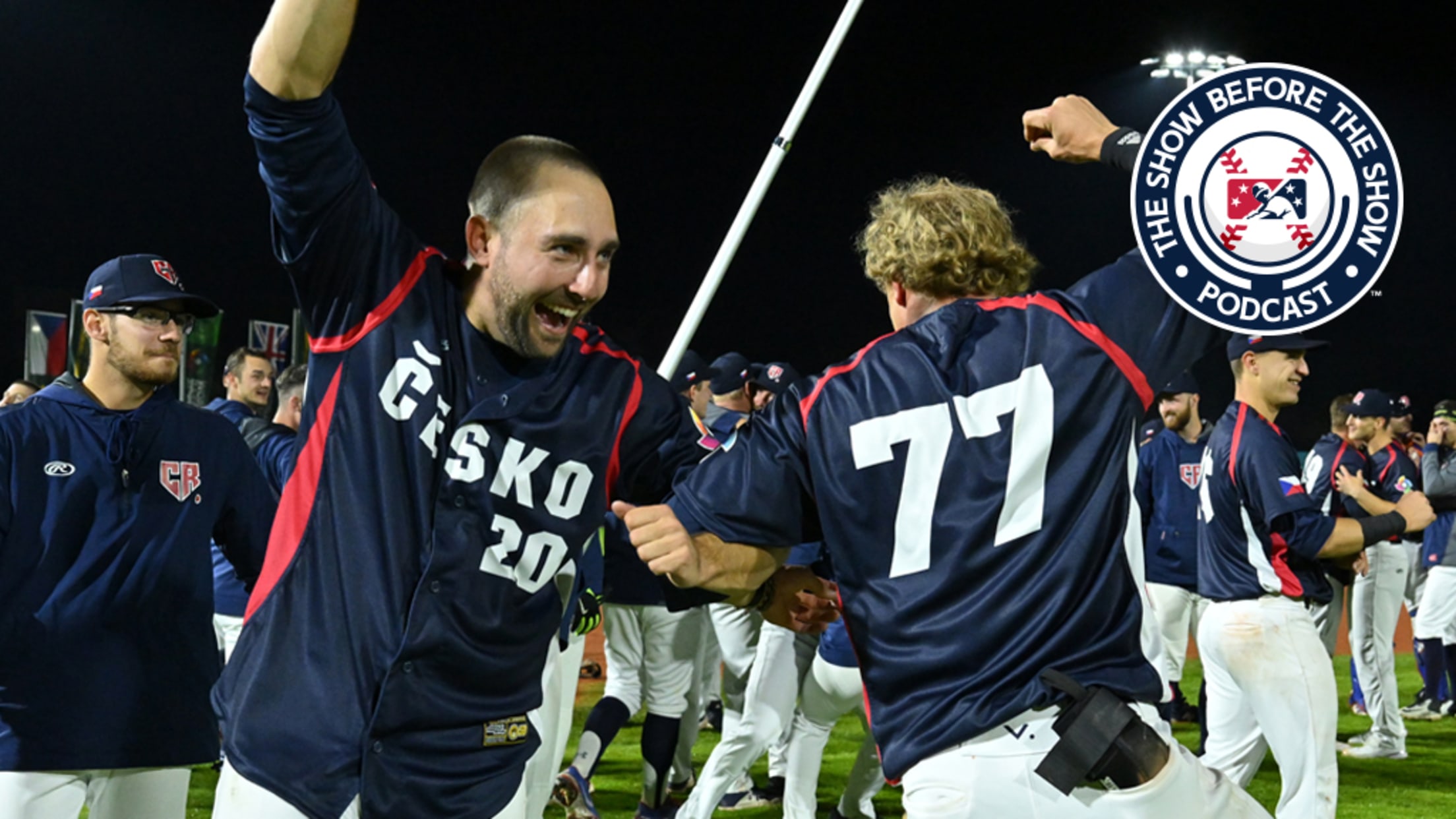 Check out the latest episodes of The Show Before the Show, MiLB.com's official podcast. A segment rundown is listed below, in case you want to skip to a particular section. Like the podcast? Subscribe, rate and review on Apple Podcasts. The podcast is also available via Spotify, Stitcher and other
Check out the latest episodes of The Show Before the Show, MiLB.com's official podcast. A segment rundown is listed below, in case you want to skip to a particular section. Like the podcast? Subscribe, rate and review on Apple Podcasts. The podcast is also available via Spotify, Stitcher and other podcast-listening apps. Send questions or feedback to [email protected], and follow hosts Tyler Maun (@TylerMaun), Sam Dykstra (@SamDykstraMiLB) and Benjamin Hill (@bensbiz) on Twitter.
Intro/Ben's Biz Banter (0:00)
Ben brings stories from Double-A Erie on local fan favorite Yasin "Yaya" Chentouf and catcher/West Point grad Jon Rosoff. He also discusses his recent article on Triple-A Rochester's father-son groundskeeping duo of Gene and Geno Buonomo.
Tyler's time in Germany (13:58)
It just so happens that the play-by-play announcer of the World Baseball Classic is a co-host on this podcast. Tyler details his time in Germany from what he saw from qualifiers Great Britain and Czech Republic to the actual experience of watching ball in a European stadium.
Three Strikes (43:34)
Following last week's Arizona Fall League roster reveal, Sam previews which top prospects are headed to the elite circuit and provides his pick for potential breakout name. He and Tyler also check into the Minor League postseason.
Ghosts of the Minors/Wrapping up (57:48)
Before the conclusion of this week's pod, Josh brings some color to the latest Ghosts of the Minors.