The Show Before the Show: Episode 394
Lake County's Miller talks history with Pickles, future with Captains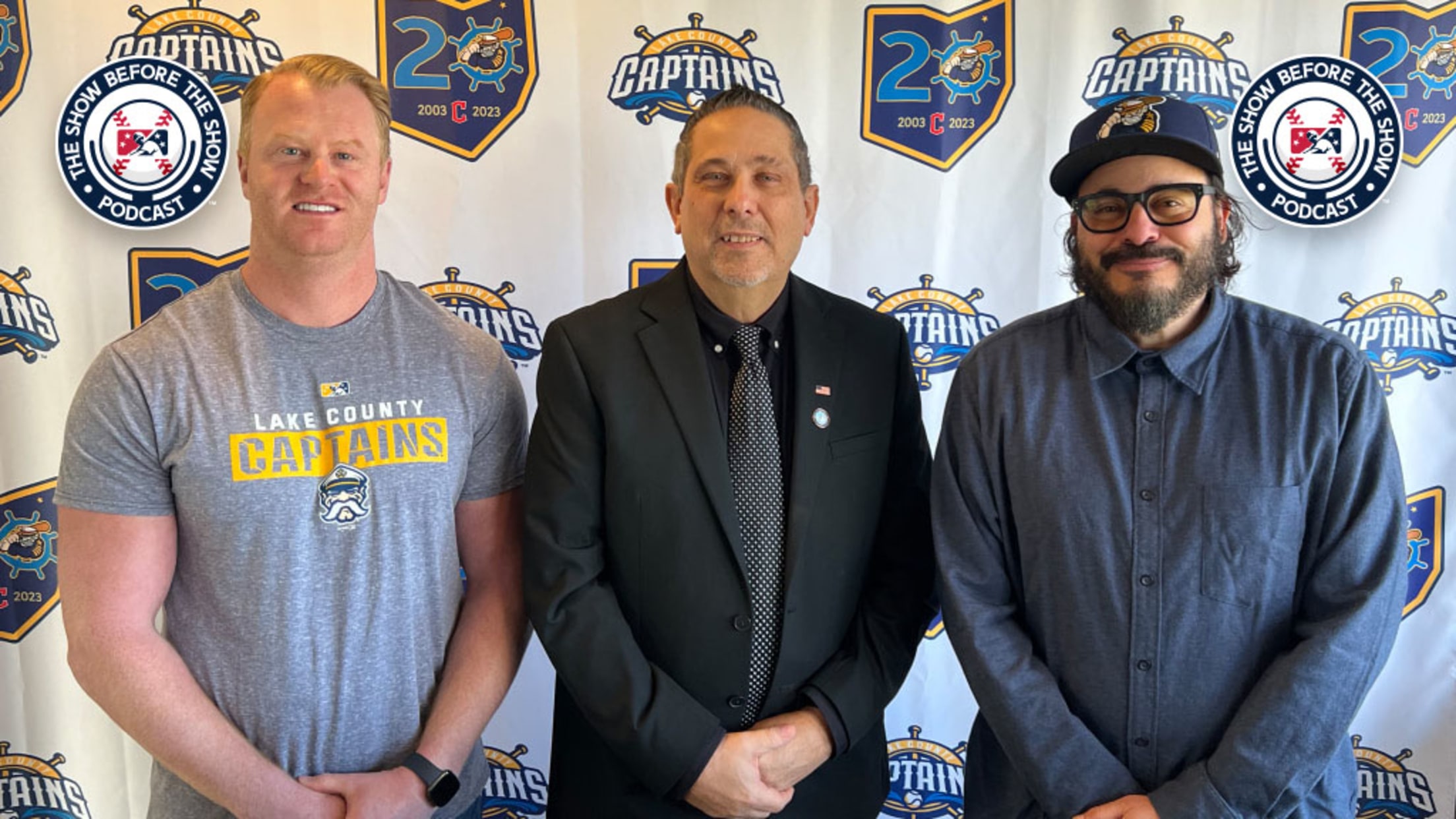 Check out the latest episodes of The Show Before the Show, MiLB.com's official podcast. A segment rundown is listed below, in case you want to skip to a particular section. Like the podcast? Subscribe, rate and review on Apple Podcasts. The podcast is also available via Spotify, Stitcher and other
Check out the latest episodes of The Show Before the Show, MiLB.com's official podcast. A segment rundown is listed below, in case you want to skip to a particular section. Like the podcast? Subscribe, rate and review on Apple Podcasts. The podcast is also available via Spotify, Stitcher and other podcast-listening apps. Send questions or feedback to [email protected], and follow hosts Tyler Maun (@TylerMaun), Sam Dykstra (@SamDykstraMiLB) and Benjamin Hill (@bensbiz) on Twitter.
Intro/Ben's Biz Banter (0:00)
Ben, Sam and Tyler begin this week's podcast by discussing some of the most recent Ballpark Guides and two new alternate identities in the Hartford Bouncing Pickles and Hoosier State Tenderloins.
Alan Miller interview (23:24)
New Lake County owner and president Alan Miller joins Ben and Tyler to discuss his love of Minor League Baseball, his experience with the Portland Pickles and what he hopes to bring to the Captains.
Three Strikes (45:53)
Tyler and Sam break down World Baseball Classic rosters, early Spring Training storylines and the arrival of Minor League games on MLB.TV.
Ghosts of the Minors/Wrapping up (1:04:30)
Before the show concludes for this week, Josh maneuvers his way through the latest edition of Ghosts of the Minors.