The Show Before the Show: Episode 398
Tyler shares Classic stories; Hagerty tells Tales from the Dugout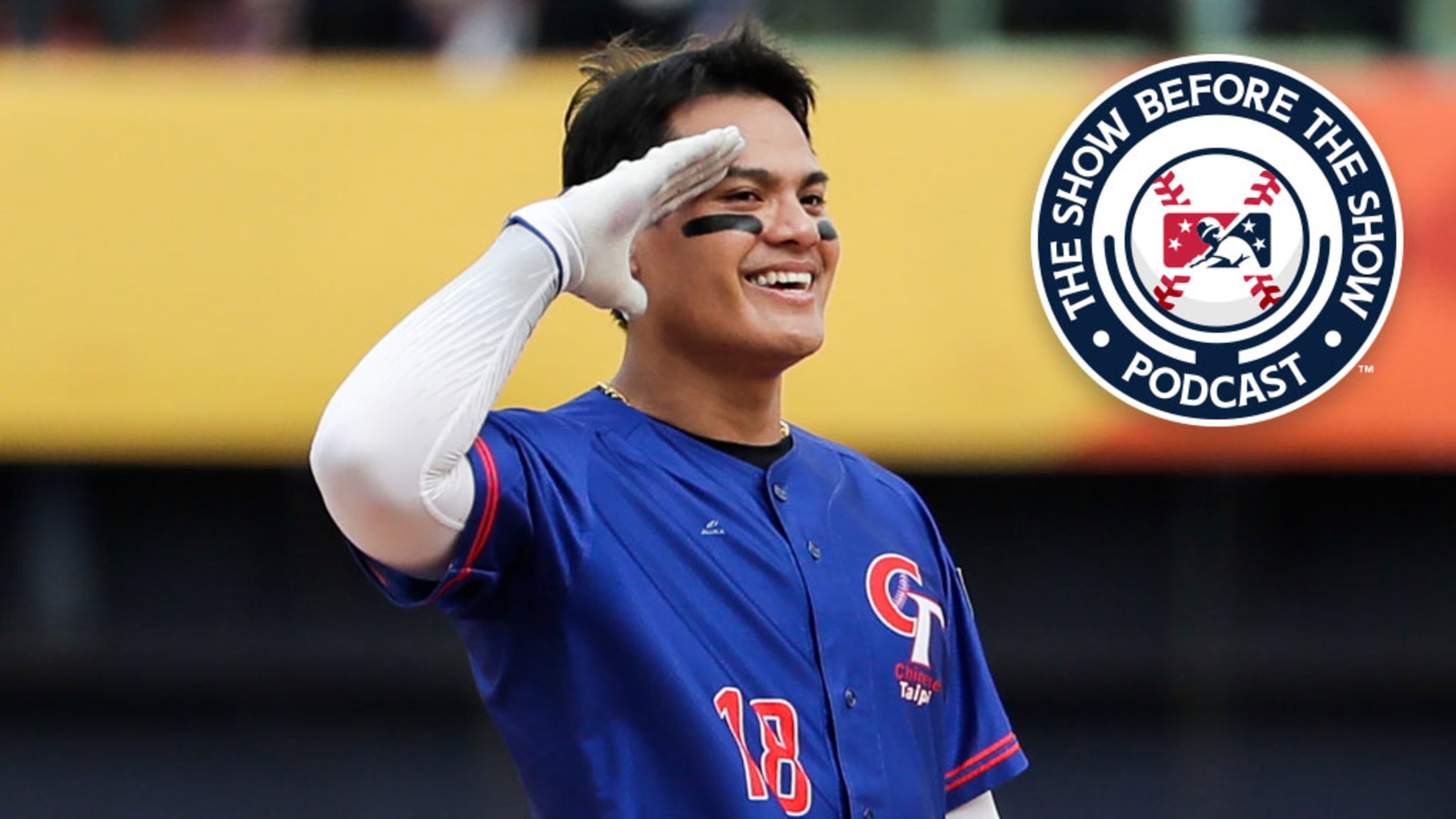 Red Sox infielder Yu Chang was named MVP of the World Baseball Classic's Pool A. (I-Hwa Cheng/AP)
Check out the latest episodes of The Show Before the Show, MiLB.com's official podcast. A segment rundown is listed below, in case you want to skip to a particular section. Like the podcast? Subscribe, rate and review on Apple Podcasts. The podcast is also available via Spotify, Stitcher and other
Check out the latest episodes of The Show Before the Show, MiLB.com's official podcast. A segment rundown is listed below, in case you want to skip to a particular section. Like the podcast? Subscribe, rate and review on Apple Podcasts. The podcast is also available via Spotify, Stitcher and other podcast-listening apps. Send questions or feedback to [email protected], and follow hosts Tyler Maun (@TylerMaun), Sam Dykstra (@SamDykstraMiLB) and Benjamin Hill (@bensbiz) on Twitter.
Intro/World Baseball Classic talk (0:00)
Tyler is back from his broadcasting duties in Taiwan and returns with plenty of World Baseball Classic stories, including his viral call of a Yu Chang home run.
Tim Hagerty interview (13:55)
You might know Tim Hagerty as the voice of the Triple-A El Paso Chihuahuas. He's also a published author. His latest work is _Tales from the Dugout: 1,001 Humorous, Inspirational & Wild Anecdotes from Minor League Baseball _and is now available for pre-order ahead of its March 28 release. Tim shares some of his favorite stories from the book with the group.
Ben's Biz Banter (42:49)
Getting back to current Minor League business, Ben discusses the news that Hillsboro is getting a new ballpark in a few years and that Amarillo will be playing as the Calf Fries for six games in 2023.
Ghosts of the Minors/Wrapping up (59:20)
Before the show concludes for another week, Josh gift wraps another edition of Ghosts of the Minors.