Trust the Process: Corbin Carroll's Comeback Climb 
All eyes have been on top-ranked D-backs prospect this season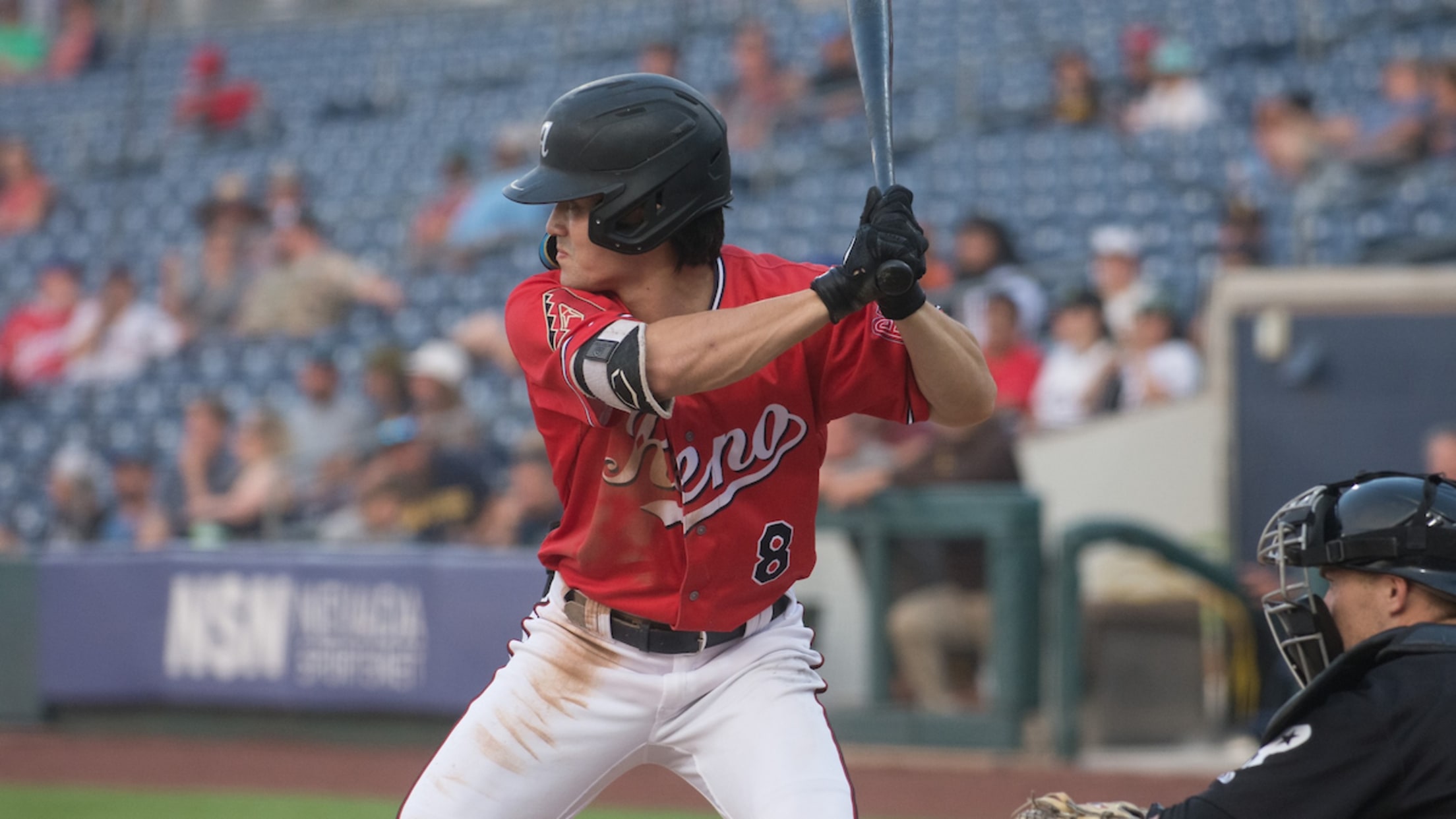 Heralded as the number two prospect in all of Major League Baseball, all eyes have been on Corbin Carroll this season. The spotlight might be enjoyed by some, but for Carroll, it adds a label that he tries to block out. "Off the field and in baseball, it's not a
Heralded as the number two prospect in all of Major League Baseball, all eyes have been on Corbin Carroll this season. The spotlight might be enjoyed by some, but for Carroll, it adds a label that he tries to block out.
"Off the field and in baseball, it's not a part of my identity. I don't give a lot of worth to it in that sense. For myself, I feel like it's so much important how I feel. You see all sorts of guys get caught up in that and feel like they're playing a part and feel like they're somewhere they shouldn't be because they focus on that external stuff. I just think that helps me so much more and staying even keel and not listening to the accolades and the triumphs that I've had as well as when things aren't going so well."
Carroll should know more than anyone how quickly highs can turn into lows.
"I knew that it didn't feel right after the swing. I realized that something had happened."
In his seventh game of the 2021 season with High-A Hillsboro, Carroll ripped a fastball over the right-field fence for a solo homer. As he was rounding the bases, something about Carroll's shoulder was bothering him, but he didn't know the severity of the injury.
"I was gingerly holding it as I was rounding the bases, but it didn't feel limiting. I almost stayed in the game but decided to get my shoulder checked out."
As he was headed to the doctor to get an MRI, Carroll thought the injury would be a minor setback, but the final diagnosis would be a pivotal moment for the then 20-year-old.
"My thought was that it was just some inflammation, and I'd be back in a couple of weeks. We looked at the MRIs, and the doctors told me that my shoulder was torn and I'd be out the rest of the year. It was just pretty shocking to me; that was not where my head was at."
For any athlete, a season-ending injury could shake them mentally for weeks or months, but for Carroll, all he needed was three days to cope before planning the rehab process.
"There wasn't any regret in terms of 'oh, I wish I could have done this.' That made it a lot easier to deal with and trust myself in the process. I took care of business, but freak accidents happen. There was kind of a shift in those two-to-three days of what can I do, how can I brainstorm and get the most out of this time off."
Going into his rehab process, the outfielder knew that trying to replicate the hot start of two homers, five RBI and a .435 average in seven games would be a reach.
"I wasn't trying to get back to the player that I was because I was chasing something that was unattainable in a sense. I knew I would never really feel like 'I'm this player'; my goal for that year was 'I want to find a way to come back to use this year and improve as a baseball player more than anyone in our organization can."
Corbin explored different options to get back in shape and improve his game, including wearable technologies and virtual reality.
"I looked into so many different avenues in order to do that off the field and on the field to put myself in a position when I got back that I would have some new things in the arsenal. I ended up doing some sleeve stuff, wearable technologies to track everything nutrition, some virtual reality stuff, and going to games at Chase Field; it was all sorts of things."
Entering the 2022 season, Carroll returned to the field with a new mindset from watching major league games in Phoenix during his rehab in 2021.
"I think that seeing so much Major League Baseball last year showed me that it's the same game. I don't have to go out there and be Superman in order to be a big leaguer. I think going into this year with that mindset of confidence in myself allowed me to not press and have the freedom to make mistakes. I think I'm a better player because of the freedom that I give myself."
One of the most noticeable differences in Carroll's game this year has been an uptick in his power. Entering 2022, he tallied four home runs in his first two years in the minors. With Double-A Amarillo this season, Carroll belted 16 homers and 39 RBI in 58 games. It was a matter of time before he received the call to advance to Reno. When he arrived in the Biggest Little City for his first Triple-A game, Carroll put the Pacific Coast League on notice in his second at-bat.
Corbin stepped into the batter's box, dropped the barrel and bashed a 441-foot two-run shot to Reno's bullpen in right-center to tie the game at two.
Welcome to Reno, Corbin 🙌

Corbin Carroll blasts a 441-foot home run for his first hit in an Aces uniform. @Dbacks | @corbin_carroll | #Aceball pic.twitter.com/w8zJM8JlS7

— Reno Aces (@Aces) July 11, 2022
The highlights didn't stop in that game as he showed off his arm and gunned down a runner in the tenth to keep the game tied at 2-2, that later led to a 3-2 walk-off win.
THIS KID IS ELECTRIC 😱

Corbin Carroll cuts down the go-ahead run at the plate in the top of the tenth inning. @corbin_carroll | #Aceball pic.twitter.com/1NTbbUIsmK

— Reno Aces (@Aces) July 11, 2022
One of his most memorable moments with Reno occurred on July 29 against the Salt Lake Bees. Carroll lined a ball to 'triples alley' in right-center. As the center fielder corralled the ball, Carroll was rounding second, helmet slowly slipping off, and did not break stride. As he passed third, the cut-off man had the ball in hand but it was too late as Carroll scored standing up for an inside-the-park home run. According to MLB Pipeline, Carroll's sprint speed around the bases was 30 feet per second.
🚨 Corbin Carroll inside-the-park home run alert 🚨@corbin_carroll | @milb | @MLBPipeline | #Aceball pic.twitter.com/oLjZwr98TR

— Reno Aces (@Aces) July 29, 2022
Speed, power, contact, fielding and arm strength have all been on display for the 21-year-old from Seattle this season. In August of 2021, Carroll was sidelined with a shoulder injury, and one year later, he's become a marquee talent on the heels of becoming a major leaguer.
"I'm just trying to stay the course because, at the end of the day, I'm not where I want to be, and there's more work that needs to be done."