Two-Homer Fourth Blasts Loons Over Lugnuts
After January and Vargas go deep in the same frame, Great Lakes never trails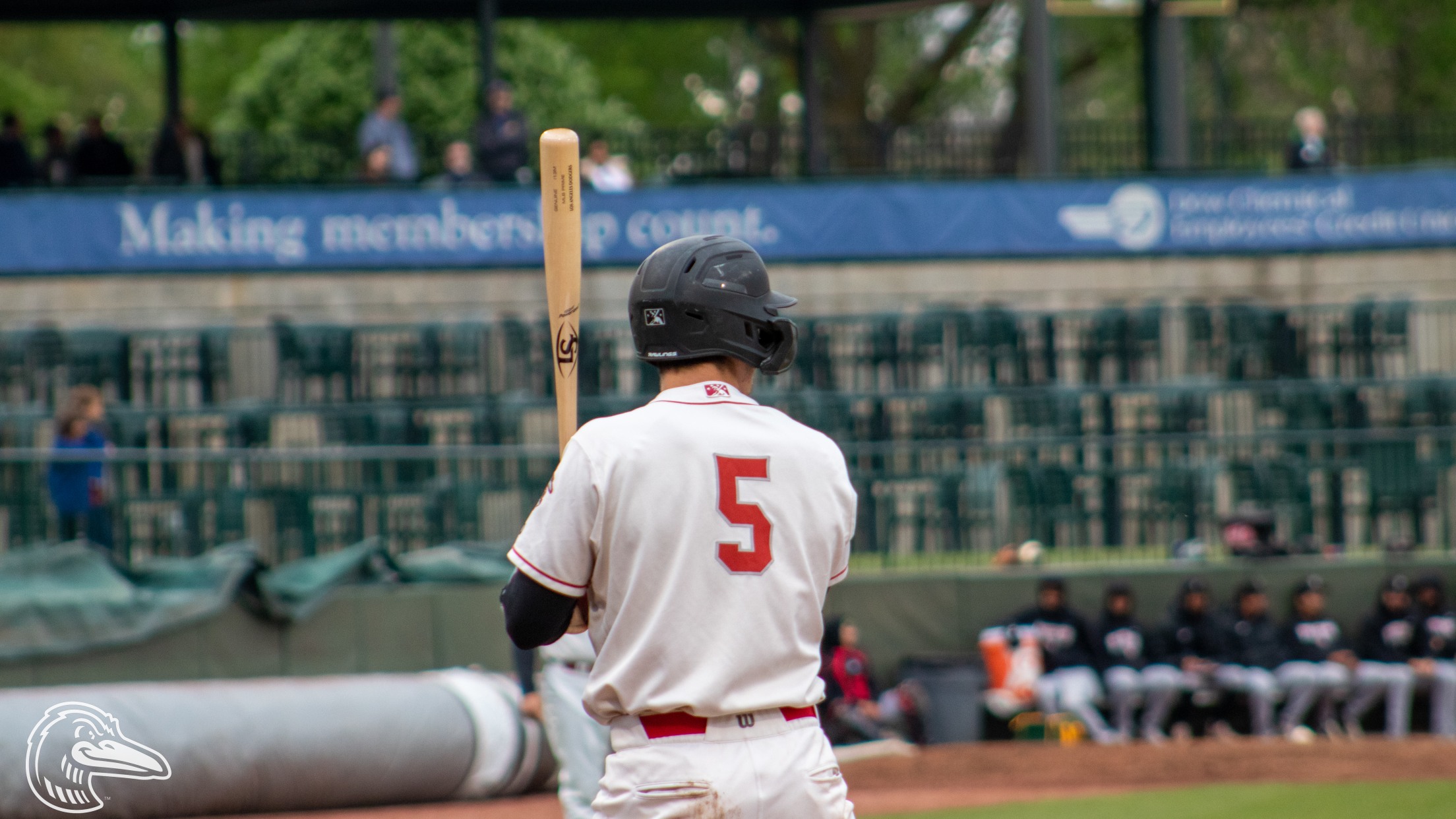 MIDLAND, Mich. – With the wind whipping out to left field Friday night at Dow Diamond, you'd expect that there were a lot of homers by right-handed hitters. Instead, the Great Lakes Loons use two fourth-inning home runs by two lefties, one to centerfield and one to right, to lift
MIDLAND, Mich. – With the wind whipping out to left field Friday night at Dow Diamond, you'd expect that there were a lot of homers by right-handed hitters.
Instead, the Great Lakes Loons use two fourth-inning home runs by two lefties, one to centerfield and one to right, to lift them over the Lansing Lugnuts, 6-2.
Lansing (15-22) got out to an early 1-0 lead in the first inning, thanks to a home run from Brayan Buelvas, his second of the season. They extended that in the second frame, as an RBI double from Jonny Butler put the Lugnuts ahead, 2-0.
Those were the only two runs allowed by Kendall Williams, who tossed 4 2-3 innings and gave up six hits and two walks while striking out two. Williams was one out away from qualifying for the win.
The Loons (22-15) were held quiet by Lugnuts lefty Mac Lardner, who tossed three innings of one-hit baseball. He walked three batters and struck out two.
Great Lakes, High-A affiliate of the Los Angeles Dodgers, pounced immediately when Lansing went to the bullpen. Righty reliever Diego Granado (L, 0-2) hit Leonel Valera to put him on base, then Ryan January crushed a two-run homer off the Dow Diamond video board in right field to tie the game at two runs apiece. It was the third blast of the year for the left-handed catcher. After an out, Imanol Vargas mashed his second homer of the year, a ball that traveled 470 feet to center field and put Great Lakes ahead, 3-2.
After that, the Loons bullpen was pristine. Robbie Peto (W, 2-0) tossed 3 1-3 innings of one-hit baseball, allowing a pair of walks while striking out four and keeping the Lugnuts off the board.
In their last chance for insurance, the Loons offense came through. With two outs and the bases loaded, Eddys Leonard drove in his 22nd run of the season with a walk, then Jorbit Vivas blooped a two-run single down in center field to put Great Lakes up, 6-2. Vivas ended his day 2-for-4 with a base on balls and two RBIs.
Cole Duensing was warming up for a save situation, but the Loons offense put that out of reach. Duensing had a great ninth inning anyway, giving up a one-out single while striking out two and confirming the Loons victory.
The Loons multi-homer inning is just their second such frame of the young season. Meanwhile, the Loons scored nine runs despite the top two hitters in the Loons order going a combined 0-for-9. The bottom of the order came up big, with hitters six through nine going 6-for-13 with five of the six runs scored.
Great Lakes has secured at least a series split with Lansing, the High-A partner of the Oakland Athletics. The Loons have two chance to earn their fourth straight series win. The Lugnuts and Loons square off again Saturday night at Dow Diamond, with first pitch scheduled for 6:05 p.m. It's Wizards & Wands Night at the ballpark – bring your cloak and wand as we cast some spells and celebrate all things wizarding. The Loons are scheduled to start right-hander Nick Nastrini (0-0, 4.26 ERA), opposing fellow righty Joey Estes (0-3, 5.52 ERA) for Lansing. Tickets are still available on Loons.com. The Loons On-Deck Circle, driven by Garber Chevrolet Midland, begins the pregame coverage on ESPN 100.9-FM at 5:50 p.m.
The Great Lakes Loons have been a Single-A partner of the Los Angeles Dodgers since the team's inception in 2007. Dow Diamond serves as the team's home and also houses the Michigan Baseball Foundation, a 501(c)(3) non-profit public charity, and ESPN 100.9-FM. For tickets or information about the Loons, call 989-837-BALL or visit Loons.com.