Vargas, Fernandez steer Grizzlies past Rawhide 6-1
Jordy Vargas: 5.0 IP, 1 H, 0 R, 0 ER, 1 BB, 8 K; Yanquiel Fernandez: HR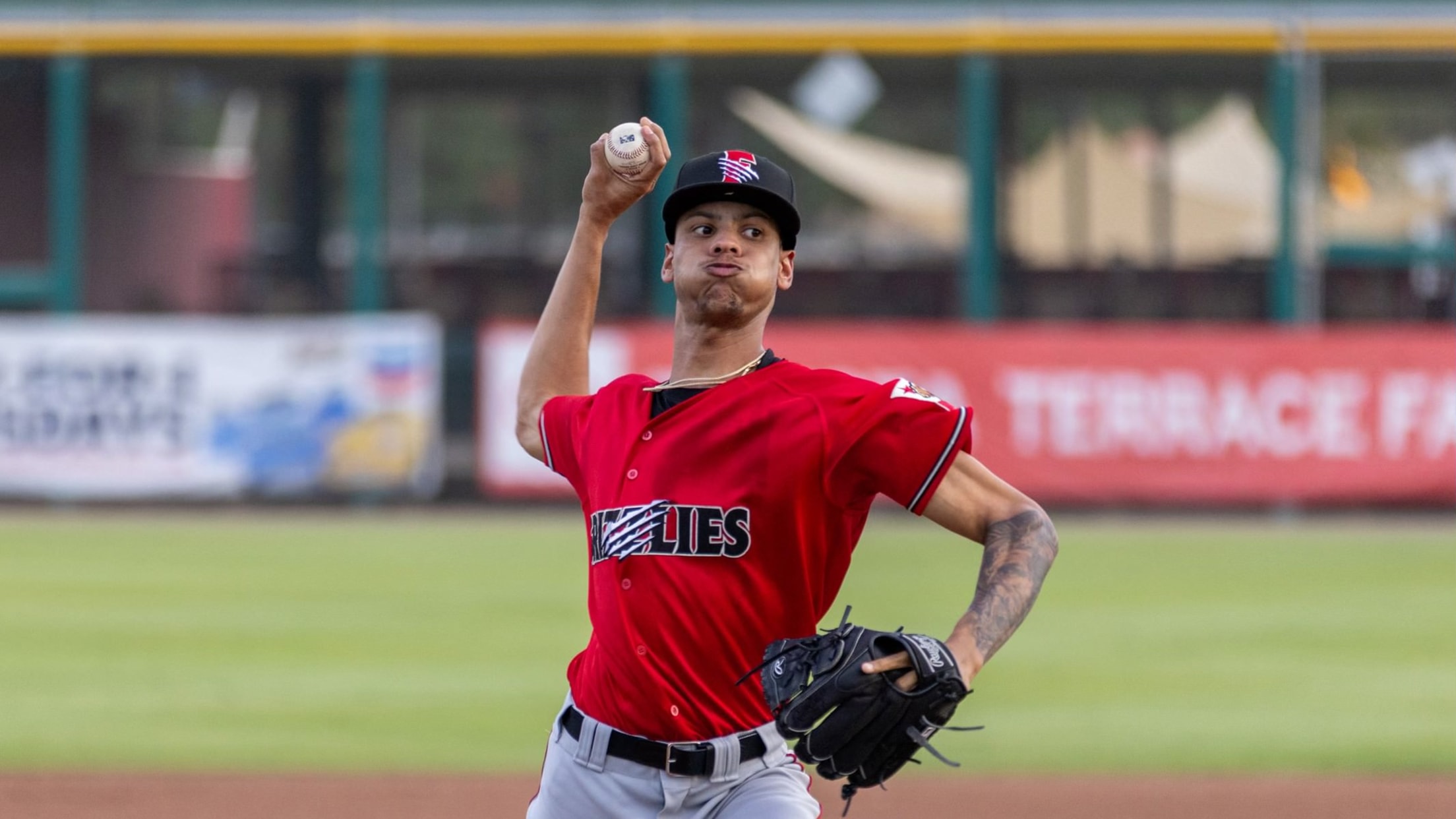 Visalia, CA (Tuesday, August 16) – The Fresno Grizzlies (64-45, 23-20) conquered the Visalia Rawhide (39-70, 19-24) 6-1 Tuesday night from Valley Strong Ballpark. With the win, Fresno improved to 30-7 overall against Visalia in the last two seasons, outscoring the Rawhide 248-158. The Grizzlies have won eight straight against
Visalia, CA (Tuesday, August 16) – The Fresno Grizzlies (64-45, 23-20) conquered the Visalia Rawhide (39-70, 19-24) 6-1 Tuesday night from Valley Strong Ballpark. With the win, Fresno improved to 30-7 overall against Visalia in the last two seasons, outscoring the Rawhide 248-158. The Grizzlies have won eight straight against their Highway 99 rivals and moved to 11-2 versus them in 2022. Fresno also improved to 16-4 in the first game of a series and 14-3 on Tuesdays.
Righty Jordy Vargas (1-0, win) was dominant in his second start donning the Grizzlies threads. The 18-year-old tied his career-high with five shutout frames. He allowed one hit and walk while fanning eight. Vargas permitted a two-out single in the first and issued a fifth inning walk. His eight strikeouts were one shy of his career-best and he punched out seven of the nine Rawhide starters. One of his more impressive whiffs came against Diamondbacks 2022 2nd-round pick Ivan Melendez, who lost his bat on a devastating breaking ball. After Vargas departed, a trio of relievers wrapped up the victory. Angel Chivilli struck out three of his five outs recorded.
Seeing the pitching effort, the Fresno offense countered with six runs on six hits, seven walks and two hit-by-pitches. Eight of the nine Grizzlies batters reached base at least once. Reigning California League Player of the Week Yanquiel Fernandez powered a two-run shot in the sixth, his 17th longball of the season. It was his second consecutive game going deep and fourth homer in his last seven contests. He has 91 RBI on the year, nine away from reaching the Top 10 in Grizzlies single-season RBI. Juan Guerrero roped a double among his two hits and stole a pair of bases. Guerrero knotted his career-high with three runs scored. Benny Montgomery added two hits, one RBI and run. Ben Sems provided a single and RBI while walking once.
Visalia's lineup mustered one run on five hits and four walks. The Rawhide secured their lone run in the seventh after Gavin Conticello beat out an infield single. He outran both AJ Lewis and Luis Amoroso to the bag at first, where a collision occurred. Conticello relished two hits and the only RBI. Lefty Diomede Sierra (3-5) agonized the defeat despite a terrific outing. Sierra struck out eight over six innings of work. He gave up three runs (one earned) on a trio of hits and one walk. The clubs are back to battle tomorrow evening from Visalia.
Top Performers: Fresno Grizzlies (Colorado Rockies)
• RHP Jordy Vargas (5.0 IP, 1 H, 0 R, 0 ER, 1 BB, 8 K)
• RF Yanquiel Fernandez (1-4, HR, 2 RBI, R, HBP)
• LF Juan Guerrero (2-4, 2B, 3 R, BB, 2 SB)
Top Performers: Visalia Rawhide (Arizona Diamondbacks)
• 3B Gavin Conticello (2-4, RBI, SB)
• 1B Ivan Melendez (1-3, 2B, R, HBP)
• LHP Diomede Sierra (6.0 IP, 3 H, 3 R, 1 ER, 1 BB, 8 K)
On Deck:
Wednesday, August 17 @ Visalia Rawhide, Fresno TBA vs. Visalia RHP Peniel Otano (2-6, 5.98), 6:30 pm PT
ON THAT FRES-NOTES:
AJ Lewis drew two walks and scored a run.
The Grizzlies tallied multiple web gem plays! Yanquiel Fernandez made a running catch into the right field corner, near the wall and line. Juan Brito somehow fielded a ball up the middle and flipped to second for a force out. The ball should have skipped into center. Finally, Braxton Fulford threw out a runner at third on a ball in the dirt. Ben Sems applied the tag after having to lunge for the ball from Fulford.