Wednesday woes for Grizzlies in 6-2 defeat to Ports 
Sergio Sanchez and Carson Skipper: 4.0 IP, 0 R, 4 K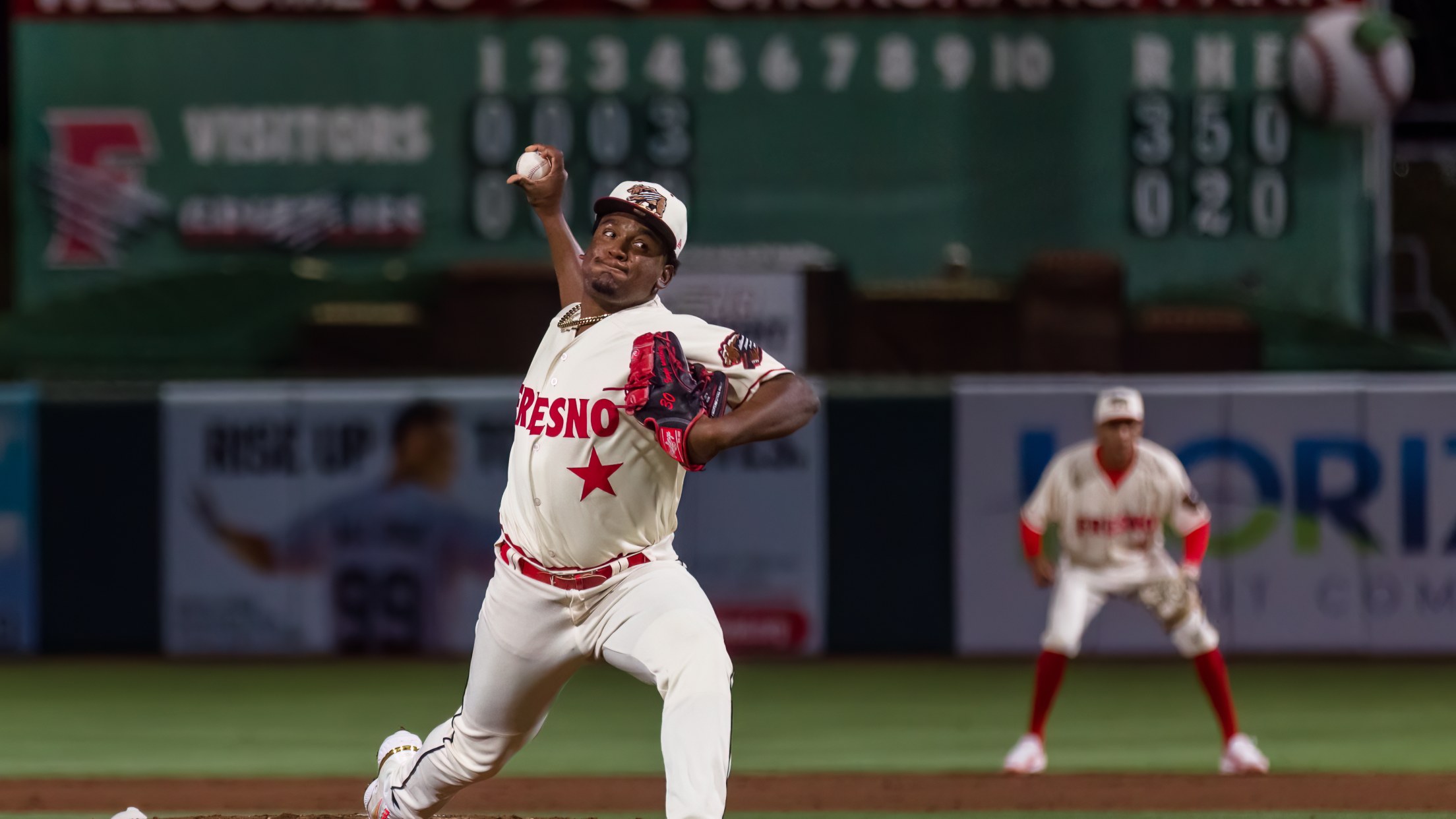 Fresno, CA (Wednesday, May 24) – Despite a spirited performance, the Fresno Grizzlies (21-20) fell short, 6-2, in a closely fought contest against the Stockton Ports (14-27) Wednesday night from Chukchansi Park. The Grizzlies dropped their second straight game to the Ports and are now 50-18 (7-7 this year) all-time
Fresno, CA (Wednesday, May 24) – Despite a spirited performance, the Fresno Grizzlies (21-20) fell short, 6-2, in a closely fought contest against the Stockton Ports (14-27) Wednesday night from Chukchansi Park. The Grizzlies dropped their second straight game to the Ports and are now 50-18 (7-7 this year) all-time against them.
The defeat was characterized by some commendable play from the Grizzlies' side, particularly from starting pitcher Blake Adams (1-3, loss). Adams showcased his tenacity on the mound, striking out five across four innings, surrendering just three earned runs. Unfortunately for Adams, it was his third straight outing where he received zero runs of support. Lefty Carson Skipper and righty Sergio Sanchez combined on four shutout frames of relief, fanning four. Sanchez did not allow a hit as well.
The Ports' pitching staff of Jose Dicochea (2-0, win), Yehizon Sanchez and Dallas Woolfolk permitted just two earned runs. The runs scored on a groundout and sacrifice fly. Dicochea hurled five scoreless innings, dropping his ERA to 1.74. Stockton's Brennan Milone blasted a solo shot in the fifth while Pedro Pineda laced a triple and scored twice. Jose Escorche notched a pair of hits and Henry Bolte roped a double.
Looking ahead, there's an air of excitement surrounding the upcoming activities at the ballpark. Tomorrow, the Grizzlies are set to host Ladies Night, a delightful evening where all ladies will be granted free entry. Friday will be particularly festive as the Grizzlies don their alter ego, transforming into the Fresno Tacos, an event proudly presented by Premier Valley Bank. In addition, the evening sky will be adorned with Friday Night Fireworks, thanks to Toyota. As the Grizzlies strive to rebound from these recent games, fans can anticipate thrilling events ahead at Chukchansi Park.
Tonight's article was written by ChatGPT
Top Performers: Fresno Grizzlies (Colorado Rockies)
LHP Carson Skipper (2.0 IP, 3 H, 0 R, 0 ER, 0 BB, 2 K)
RHP Sergio Sanchez (2.0 IP, 0 H, 0 R, 0 ER, 1 BB, 2 K)
C Kody Huff (1-4, 2B, R)
CF Jesus Bugarin (2-4, SB)
Top Performers: Stockton Ports (Oakland Athletics)
RHP Jose Dicochea (5.0 IP, 2 H, 0 R, 0 ER, 1 BB, 2 K)
RF Pedro Pineda (1-3, 3B, RBI, 2 R, BB)
1B Brennan Milone (2-5, HR, RBI, R)
On Deck:
Thursday, May 25 vs. Stockton Ports, Stockton LHP Eduardo Rivera (0-0, 0.00) vs. Fresno LHP Michael Prosecky (2-2, 4.50), 6:50 pm PT
ON THAT FRES-NOTE:
Jesus Bugarin extended his hit streak to 11 games with his third straight multi-hit game.