Whitecaps outdrive Lugs, 11-9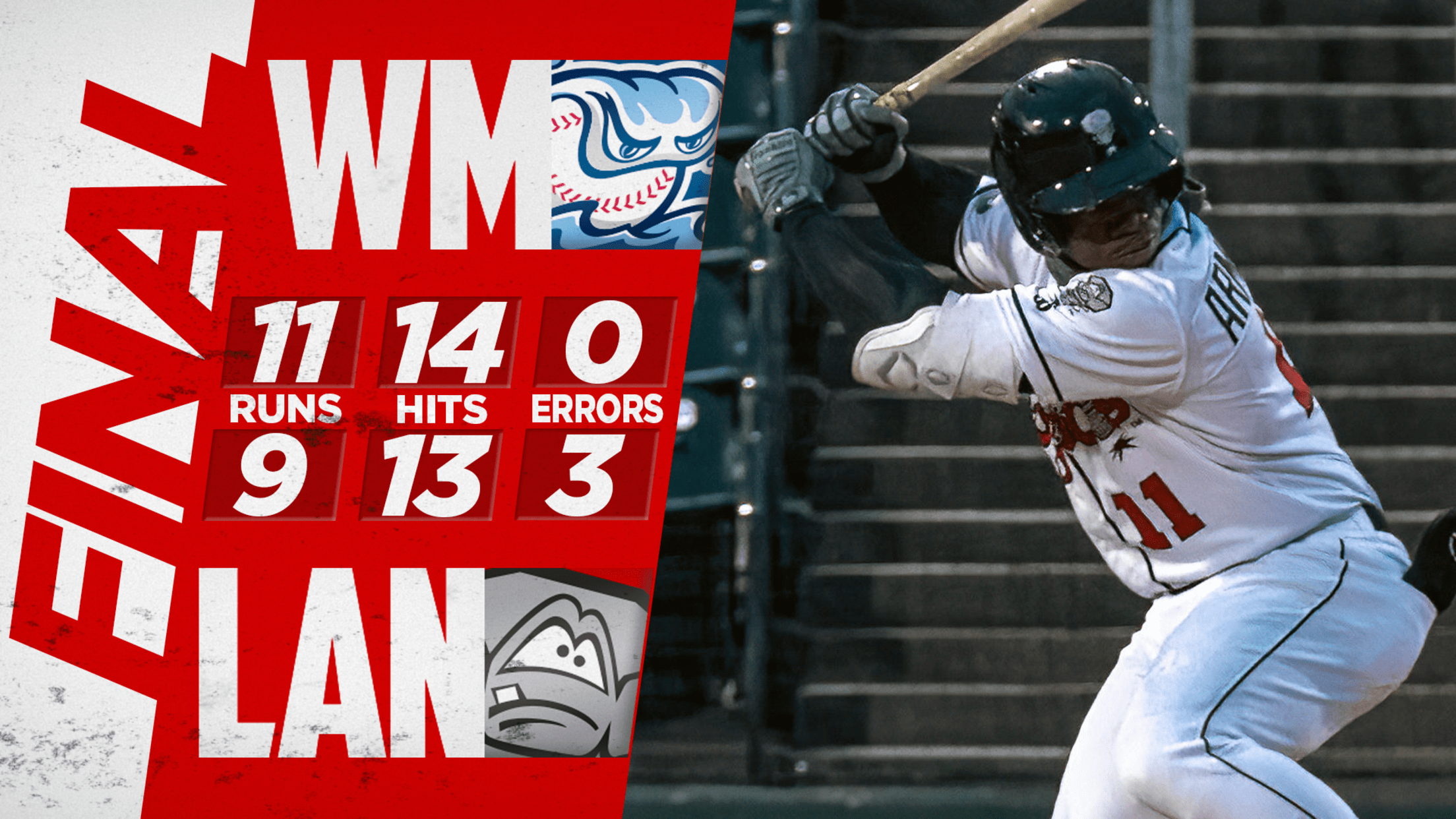 LANSING, Mich. – Max Muncy belted his second leadoff homer and Denzel Clarke crushed an outside-the-park home run, but the West Michigan Whitecaps (24-10, 55-45) used a seven-run sixth inning to outslug the Lansing Lugnuts (13-21, 38-62) in front of 7,776 on Friday night at Jackson® Field™. The game appeared
LANSING, Mich. – M**ax* *Muncy* belted his second leadoff homer and *Denzel* *Clarke** crushed an outside-the-park home run, but the West Michigan Whitecaps (24-10, 55-45) used a seven-run sixth inning to outslug the Lansing Lugnuts (13-21, 38-62) in front of 7,776 on Friday night at Jackson® Field™.
The game appeared to be a fascinating matchup of big prospect starters, with 6'8 Lugnuts starter Jorge Juan, the A's No. 24 prospect, facing 6'6 Whitecaps lefty Brant Hurter, the Tigers' No. 28 prospect and the reigning Midwest League Pitcher of the Month for July after allowing only two runs in four starts.
But Juan allowed two runs in the first inning and one in the second, departing after 1 1/3 innings. Hurter fared even worse, sent to the showers two outs into the bottom of the first inning after allowing an opposite-field home run to Muncy, an RBI double to Clarke and a two-run single to Lazaro Armenteros in a four-run Lugnuts rally.
The Lugnuts bumped their lead up to a 5-3 on a Brayan Buelvas run-scoring double play in the fifth inning, only to see West Michigan seize control in the sixth against Jake Walkinshaw.
The Whitecaps received an RBI single from Jake Holton, a two-run single from Josh Crouch, and an RBI single from Ben Malgeri before a Trei Cruz launched a three-run homer to center field to lift the Caps into a 10-5 lead.
An inning later, Tigers 2021 second-rounder Izaac Pacheco, playing in his first Midwest League game, homered to left field to give the Whitecaps insurance.
That tally came in handy when Clarke brought the home crowd to life in the bottom of the seventh with a two-run homer to the video board in left. Gabriel Maciel added a two-out RBI bunt single five batters later, and Cooper Bowman followed with a walk to load the bases. West Michigan reliever Chavez Fernander hit Jared McDonald with a pitch to force in a run and push the tying runs into scoring position, but retired Shane McGuire on a comebacker to thwart the comeback.
Fernander then blanked the Lugnuts in the eighth and Andrew Magno followed suit in the ninth to nail down the Whitecaps' third win in four games in the series.
Lugnuts third baseman Alexander Campos led the offense with a 3-for-4 showing, collecting two singles, a double and a walk. Clarke joined Maciel, Bowman and Armenteros in enjoying two-hit games.
Saturday will see a special Lansing A's green-and-gold Jersey Giveaway presented by Farm Bureau, with LAFCU Fireworks following the 7:05 p.m. game. Lugnuts right-hander Kyle Virbitsky (1.80 ERA) takes on West Michigan southpaw Jack O'Laughlin (3.55) in the starting matchup. For more information and to purchase tickets, visit lansinglugnuts.com or call (517) 485-4500.
# # #