Yard Goats Rally For Walk-Off Win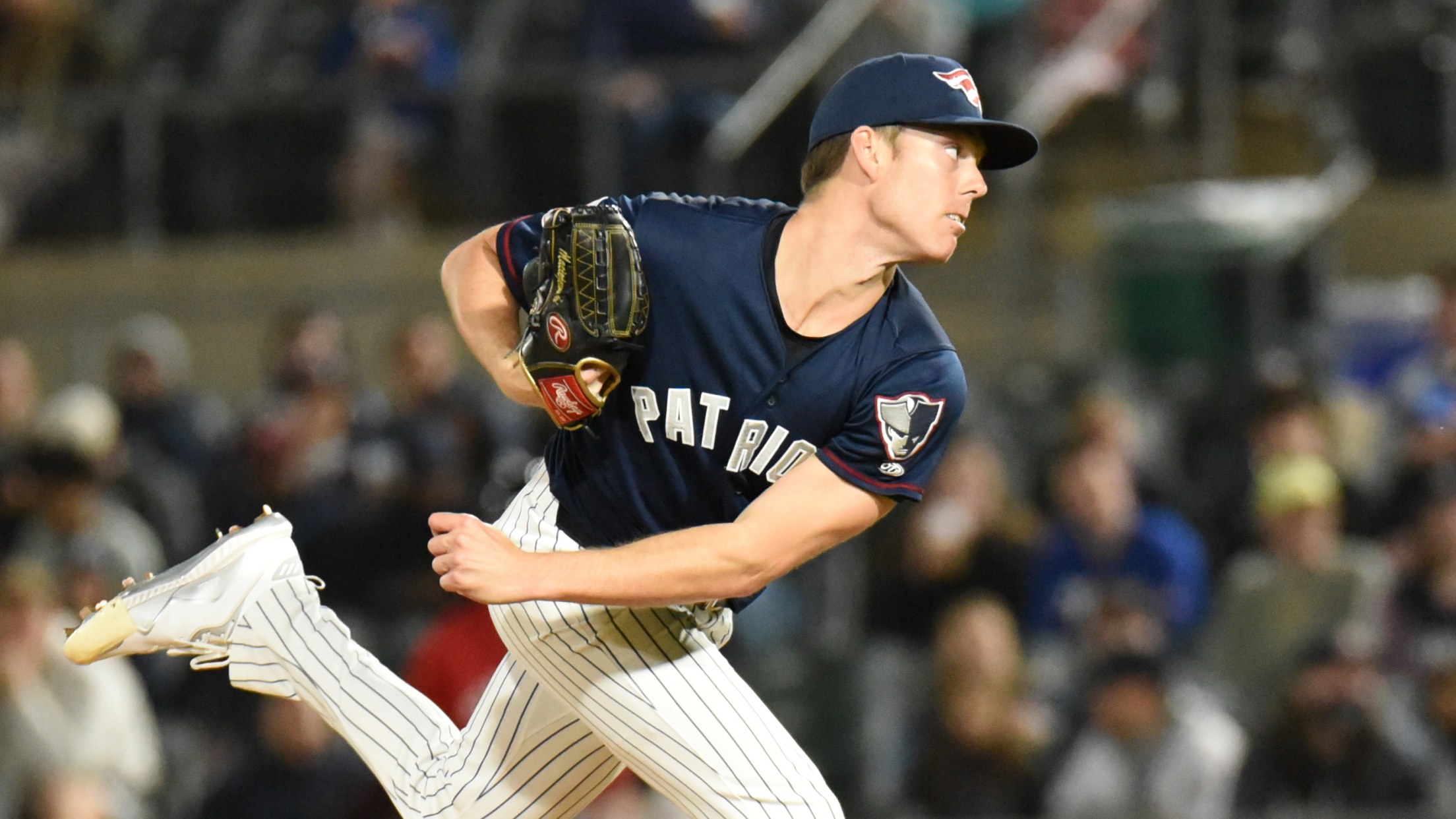 Hartford, Connecticut – The Hartford Yard Goats (7-6) defeated the Somerset Patriots (7-6) by a score of 7-6 on a walk-off win at Dunkin' Donuts Park on Friday evening. Trailing 6-4 in the bottom of the ninth, Ezequiel Tovar (3) hit a three-run walk-off home run for the win. It
Hartford, Connecticut – The Hartford Yard Goats (7-6) defeated the Somerset Patriots (7-6) by a score of 7-6 on a walk-off win at Dunkin' Donuts Park on Friday evening.
Trailing 6-4 in the bottom of the ninth, Ezequiel Tovar (3) hit a three-run walk-off home run for the win. It was his second home run of the game.
Willie MacIver put the Yard Goats up 2-0 in the first with a home run (4) to left.
How about a Dietrich Dinger? pic.twitter.com/tKrmQX0TKZ

— Somerset Patriots (@SOMPatriots) April 23, 2022
Derek Dietrich answered for Somerset in the third with a solo home run (1).
Anthony Volpe scored on a wild pitch in the fifth to tie up the game at 2-2.
In the sixth, Michael Beltre (1) briefly blasted Somerset in front with a solo home run before Brenton Doyle's sacrifice fly evened up the score.
Dietrich gave the Patriots back the lead with an RBI single in the seventh. Volpe scored a second run in the inning on a double play that made the score 5-3. For the game, Volpe walked three times, scored twice and stole three bases.
Perkins Power💪 pic.twitter.com/uVA3c04Bnt

— Somerset Patriots (@SOMPatriots) April 23, 2022
Blake Perkins (2) blasted a solo home run in the eighth before an Ezequiel Tovar (2) homer cut the lead to 6-4 in the bottom of the frame.
Gavin Hollowell (1-0) picked up the win with a scoreless inning and two strikeouts.Derek Craft (0-2) suffered the loss after he allowed three runs on the home run in 0.2 innings pitched. Josh Maciejewski allowed a run on two hits and four strikeouts in 4.1 innings of relief in a no decision.
The 2022 Somerset Patriots season presented by Ford will continue on Saturday night with a 7:05 pm game against the Yard Goats at Dunkin' Donuts Park. Fans can catch the action on FOX Sports New Jersey 93.5 FM | 1450 AM, the Flagship Station for Somerset Patriots Baseball.
About the Somerset Patriots
The Somerset Patriots are the New York Yankees Double-A Affiliate and develop today's top minor league talent into the pinstriped superstars of tomorrow for MLB's winningest team. The Patriots compete in the Double-A Eastern League and play their home games at TD Bank Ballpark in Bridgewater, NJ, where fans of all ages and levels of baseball fandom get to enjoy the unique experience that is minor league baseball.
To learn more, visit: www.somersetpatriots.com