Lester homers Three Times In Second Straight Tides Win
The Three Homer Game Was the 10th in Franchise History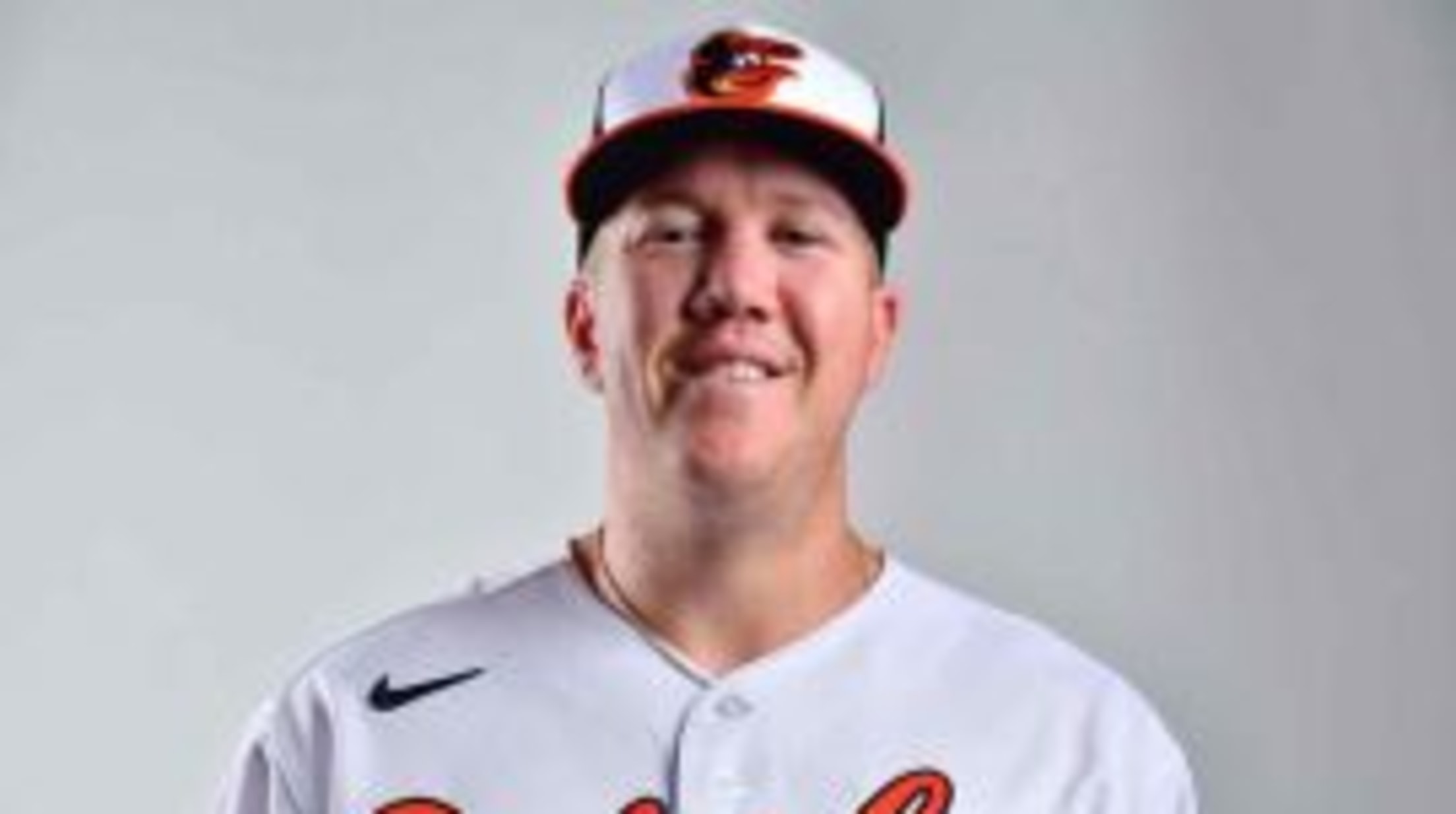 DURHAM, NC --- The Norfolk Tides (2-0) defeated the Durham Bulls (0-2), 13-4, on Saturday at Durham Bulls Athletic Park. The Tides offense was led by Josh Lester who launched three homers, the 10th time it's happened in franchise history. Lester's first home run came in the third inning. After
Norfolk Takes Game One of 2023 At Durham
Tides Record Six Two-Out RBI For First Win of Season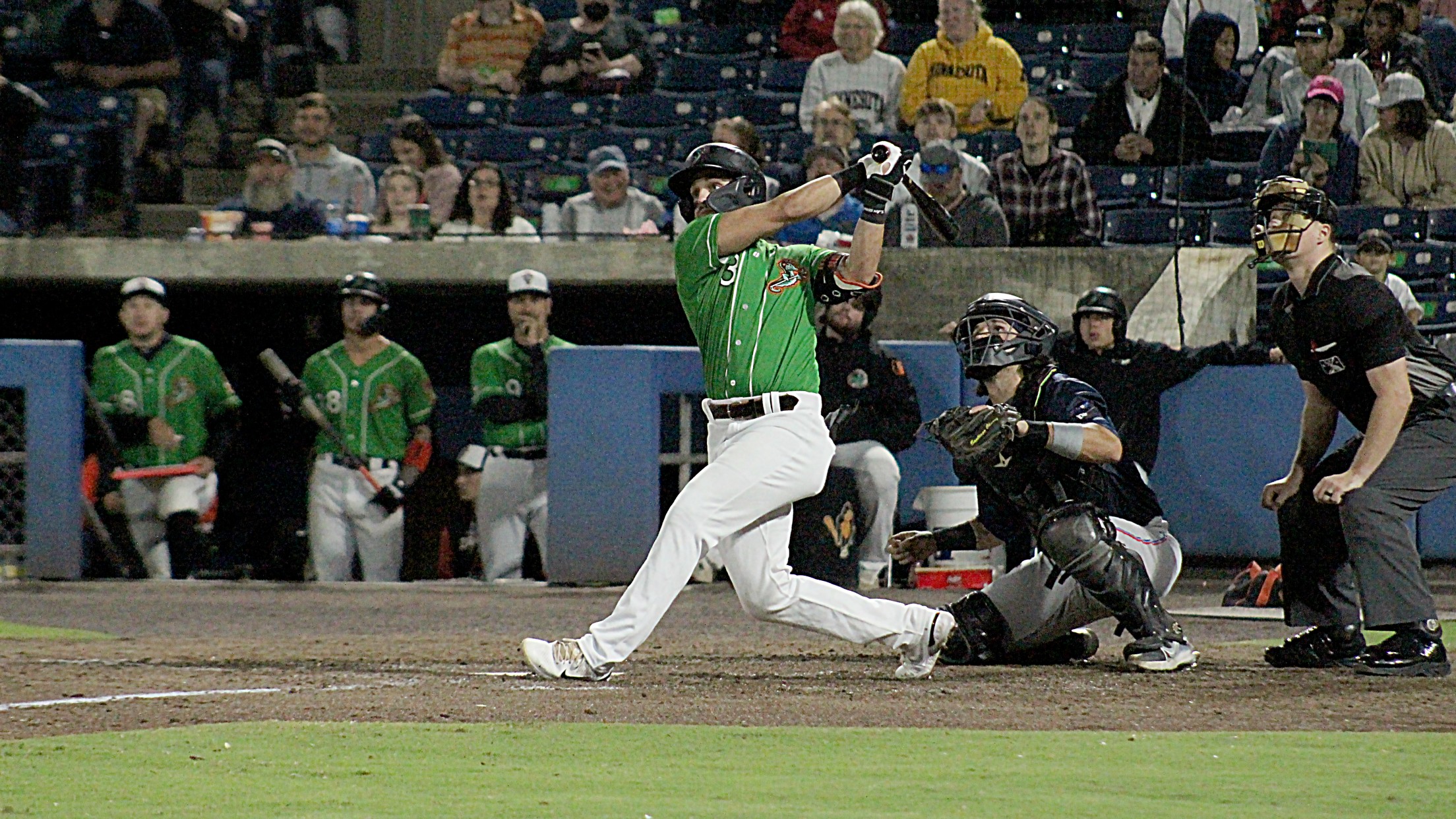 DURHAM, NC --- The Norfolk Tides (1-0) defeated the Durham Bulls (0-1), 6-4, on Friday night at Durham Bulls Athletic Park. It was a pitching matchup between Baltimore's and Tampa Bay's top pitching prospects in Grayson Rodriguez and Taj Bradley, but both teams' offenses stole the show. Durham got on
Break Camp Roster for Norfolk Announced by Orioles
Six Top 100 Prospects By Baseball America Featured on Tides Roster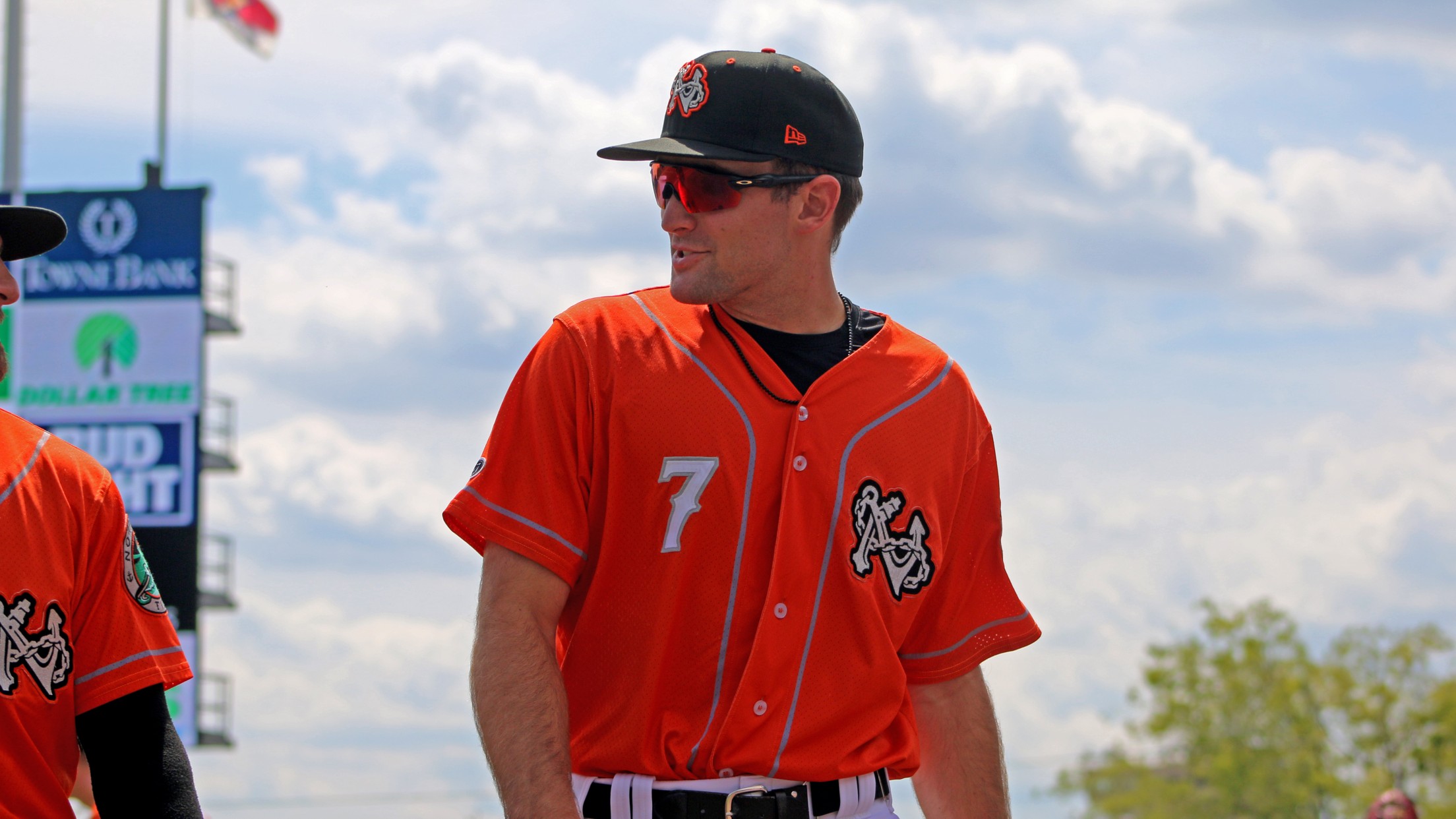 The Baltimore Orioles and the Norfolk Tides today announced the organization's Triple-A "break camp" roster. The roster is subject to change before Norfolk's first regular season game on March 31st at the Durham Bulls. Six players on the break camp roster are ranked in the Top 100 prospects in baseball
2023 Individual Game Tickets Now on Sale
Fans Can Buy At the Harbor Park Box Office or Online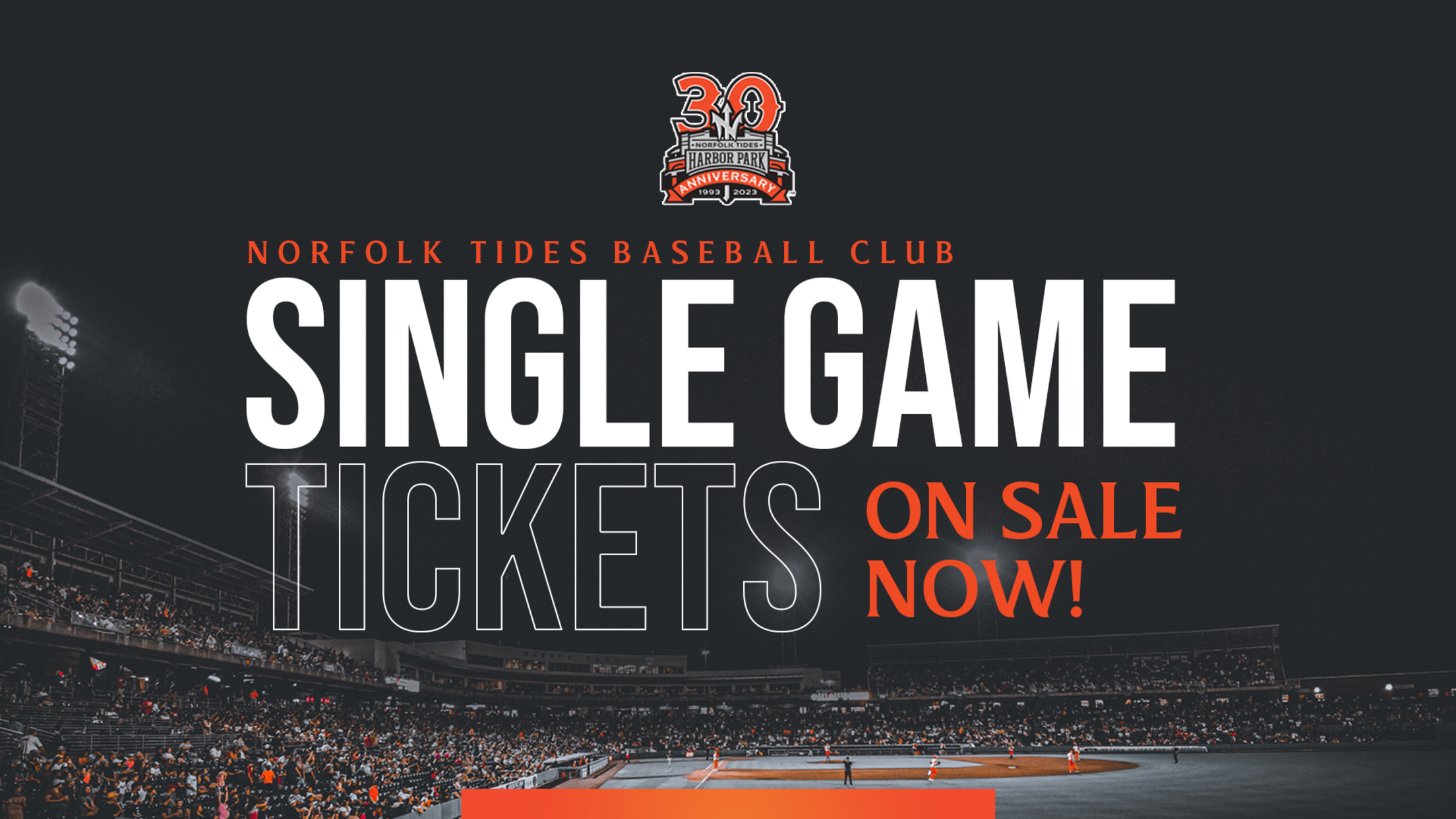 The Tides today announced their individual game tickets are on sale as of 10 am today. Fans can now purchase a ticket to any of the Tides' 75 home games, with Opening Day coming on Tuesday, April 4 vs. the Gwinnett Stripers. Single-Game Tickets Single-game tickets are on sale, with
Tides Announce 2023 Promotional Schedule
Single-Game Tickets to Go On Sale Monday, March 6th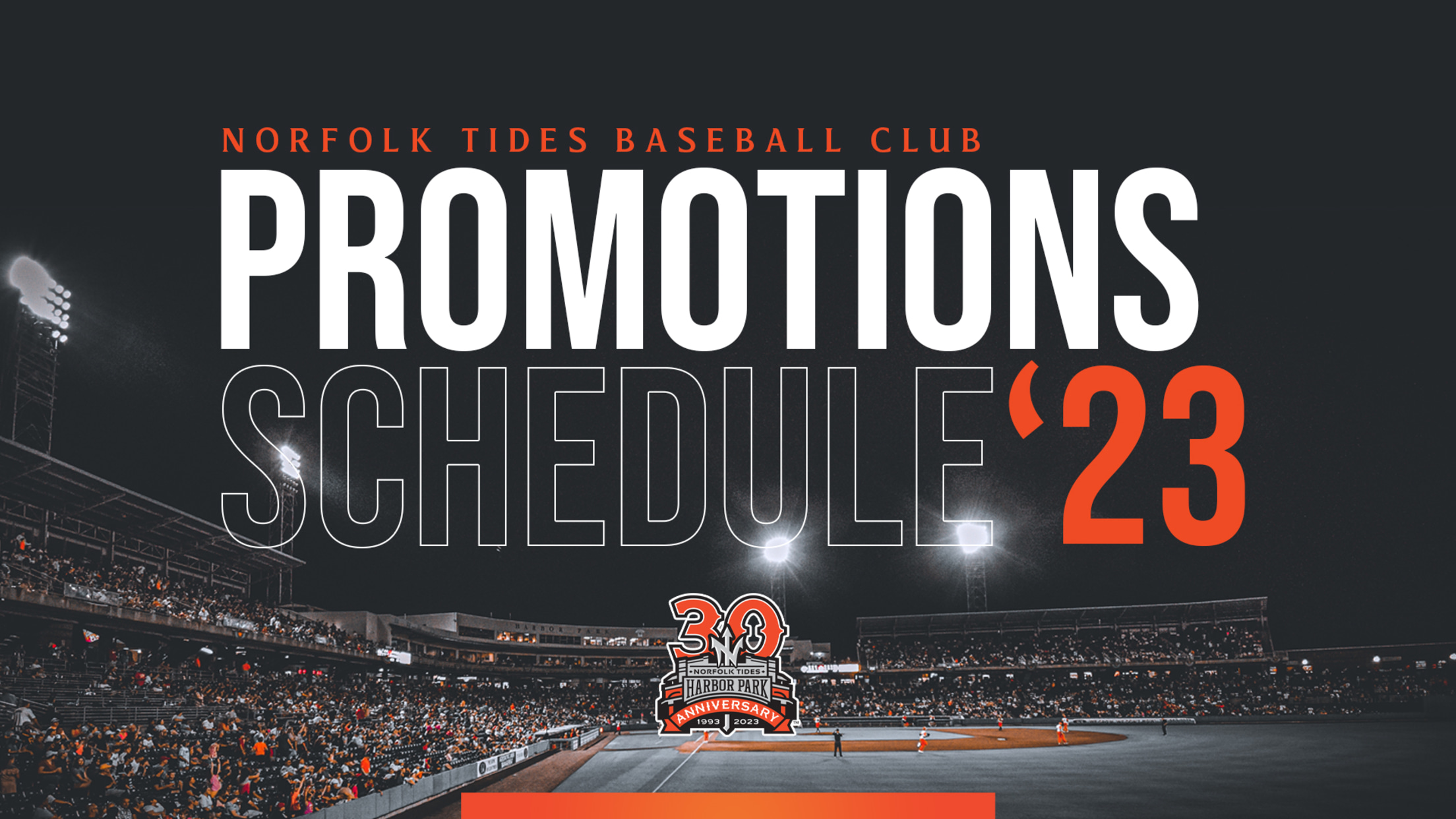 The Norfolk Tides today announced the 2023 promotional schedule. Individual game tickets will go on sale Monday, March 6 at 10 am, with fans able to purchase tickets in person at the Harbor Park Box Office, online at NorfolkTides.com or TicketMaster.com. The 2023 promotional schedule features thirteen postgame fireworks shows
Ron Washington - Tales of Tides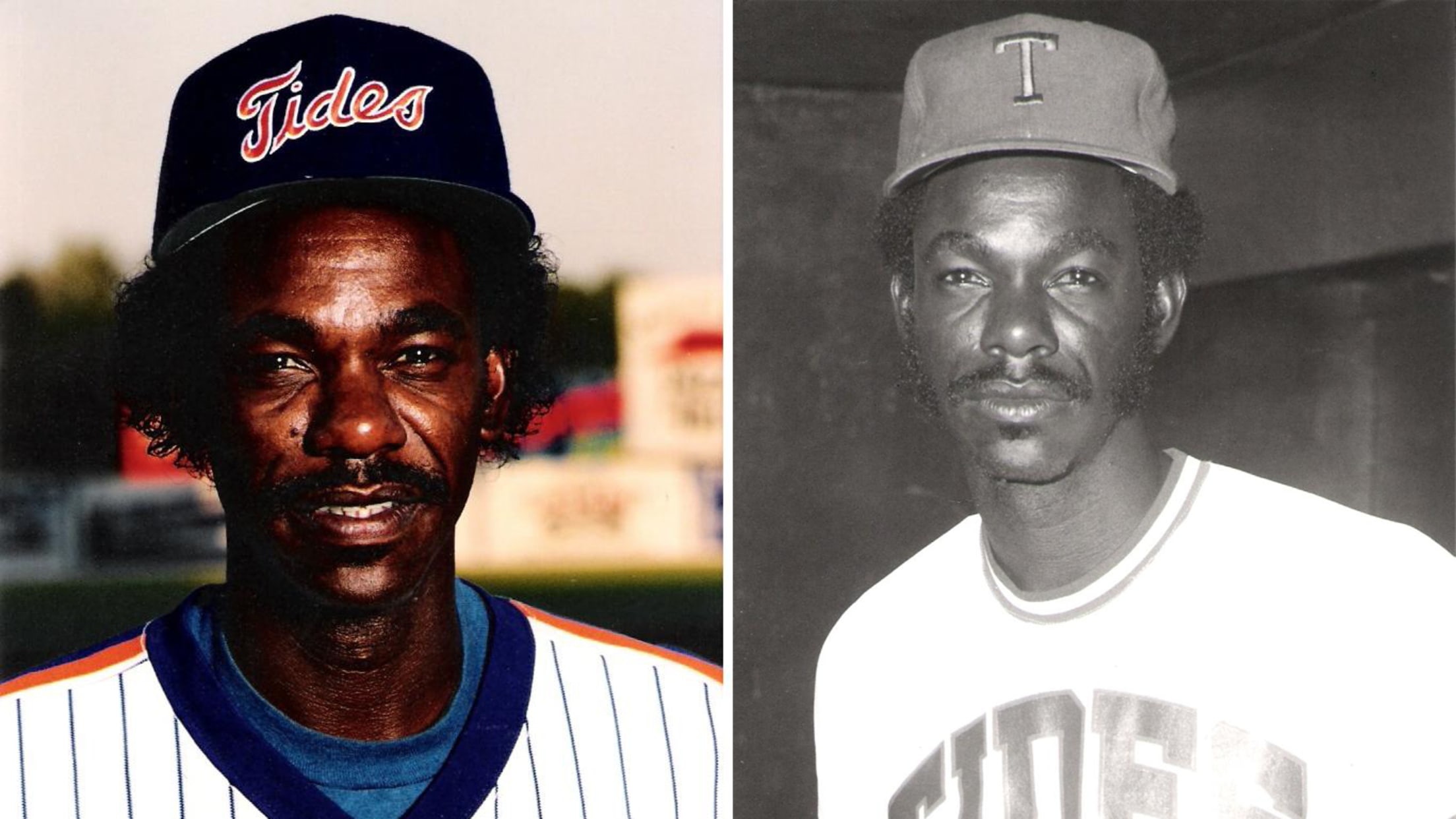 Major League baseball players make their way to the professional level in various different ways, the most common being through the amateur draft held each June. RONALD LOUIS WASHINGTON, a former Tides player and coach, and current third base coach for the 2021 World Series champion Atlanta Braves, paved a
Roy Lee Jackson - Tales of Tides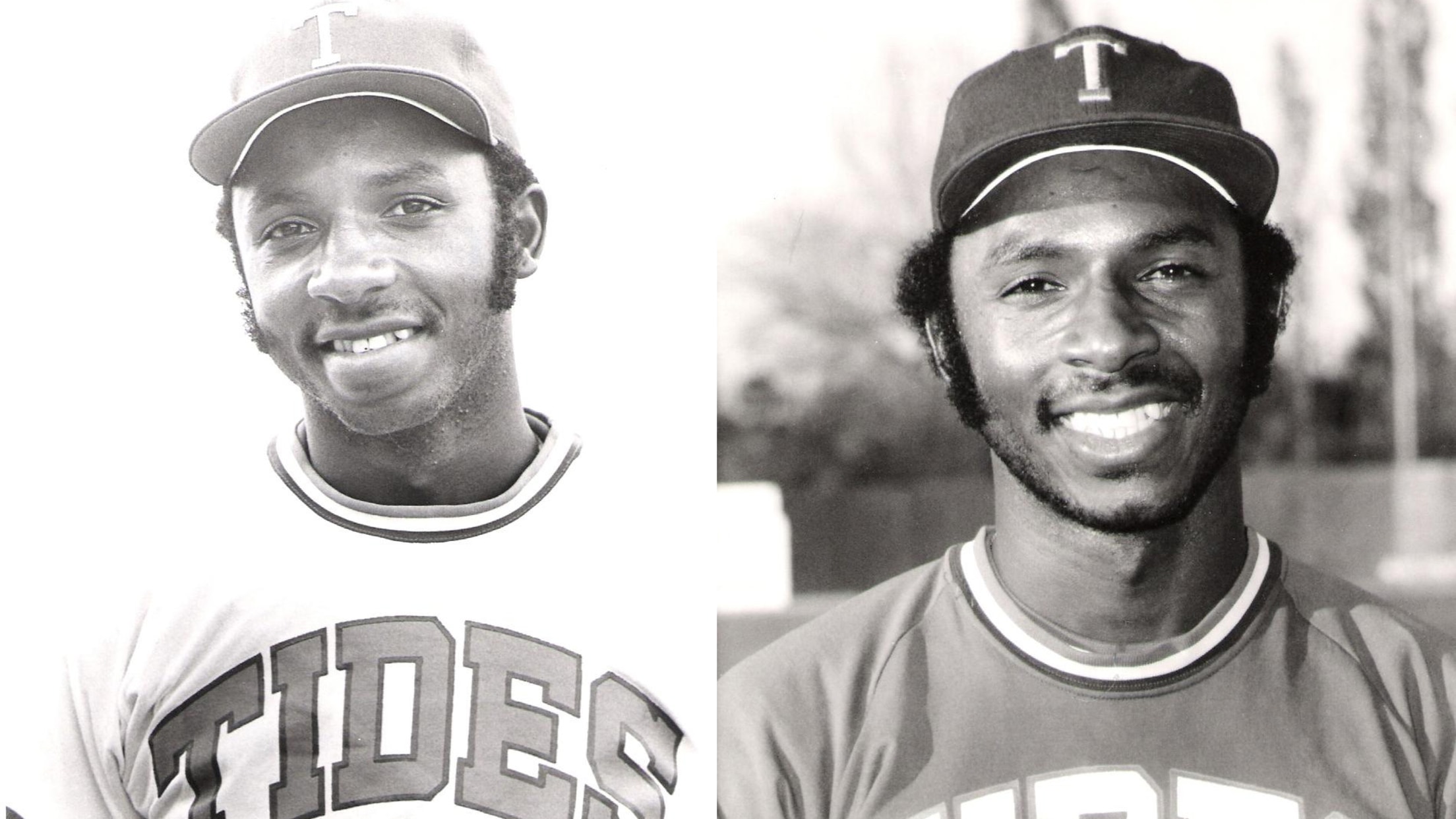 ROY LEE JACKSON was born in Opelika, Alabama on May 1, 1954, a city neighboring Auburn to the northeast. He was the second-oldest of seven siblings to his father and mother, who was a laborer and an employee of the Head Start Institute, respectively. In research done by Malcom Allen
Tides Open Application Period for Youth Field Makeover Project
Applications Must Be Submitted by Deadline on February 28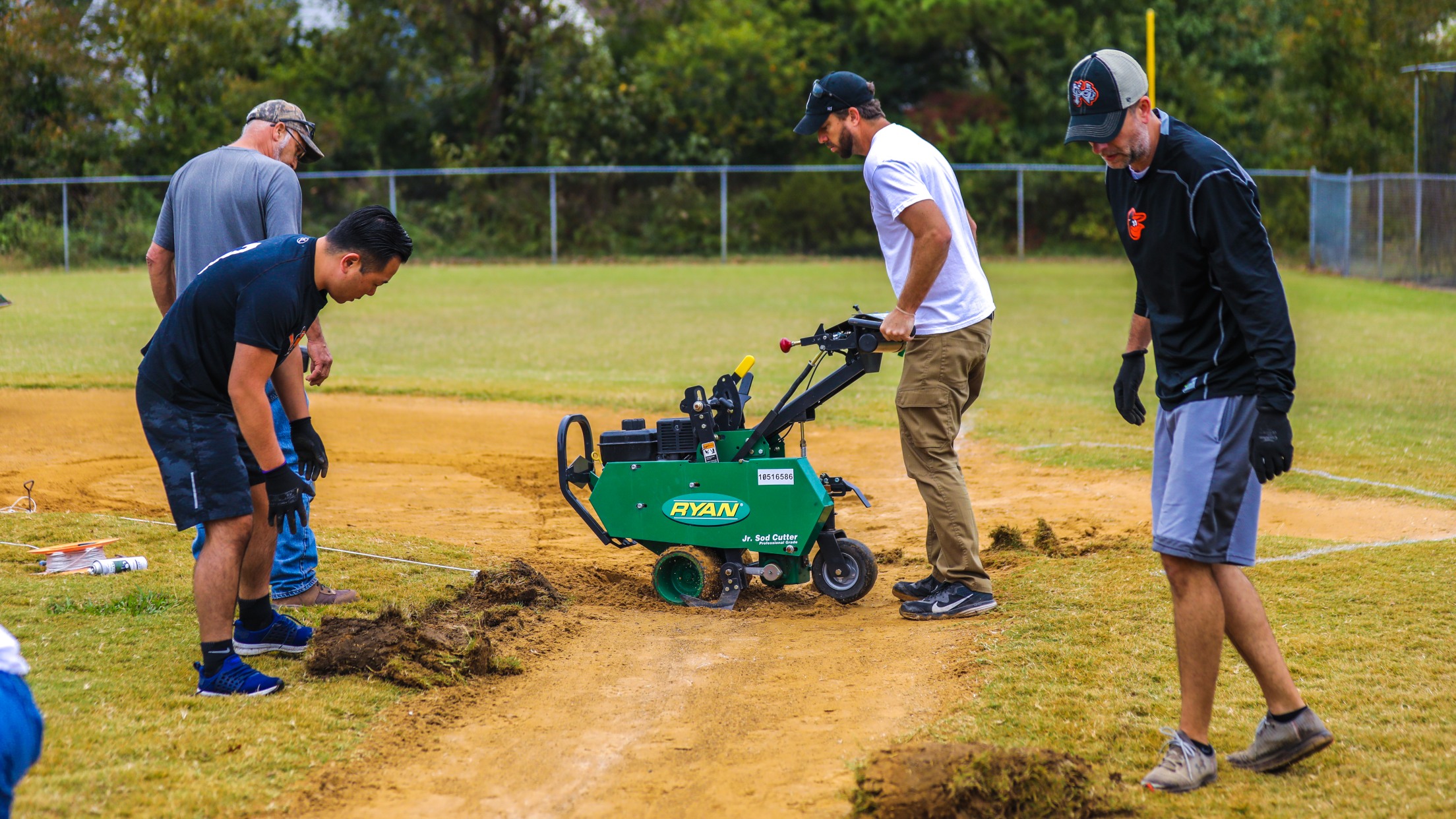 The Norfolk Tides today announced the opening of the submission period for the Youth Field Makeover Project. Organizations must apply by February 28 to be considered for the project. To submit, please send one photo and a one-paragraph description about your field in an email to Heather McKeating at [email protected]
Patrick Mahomes - Tales of Tides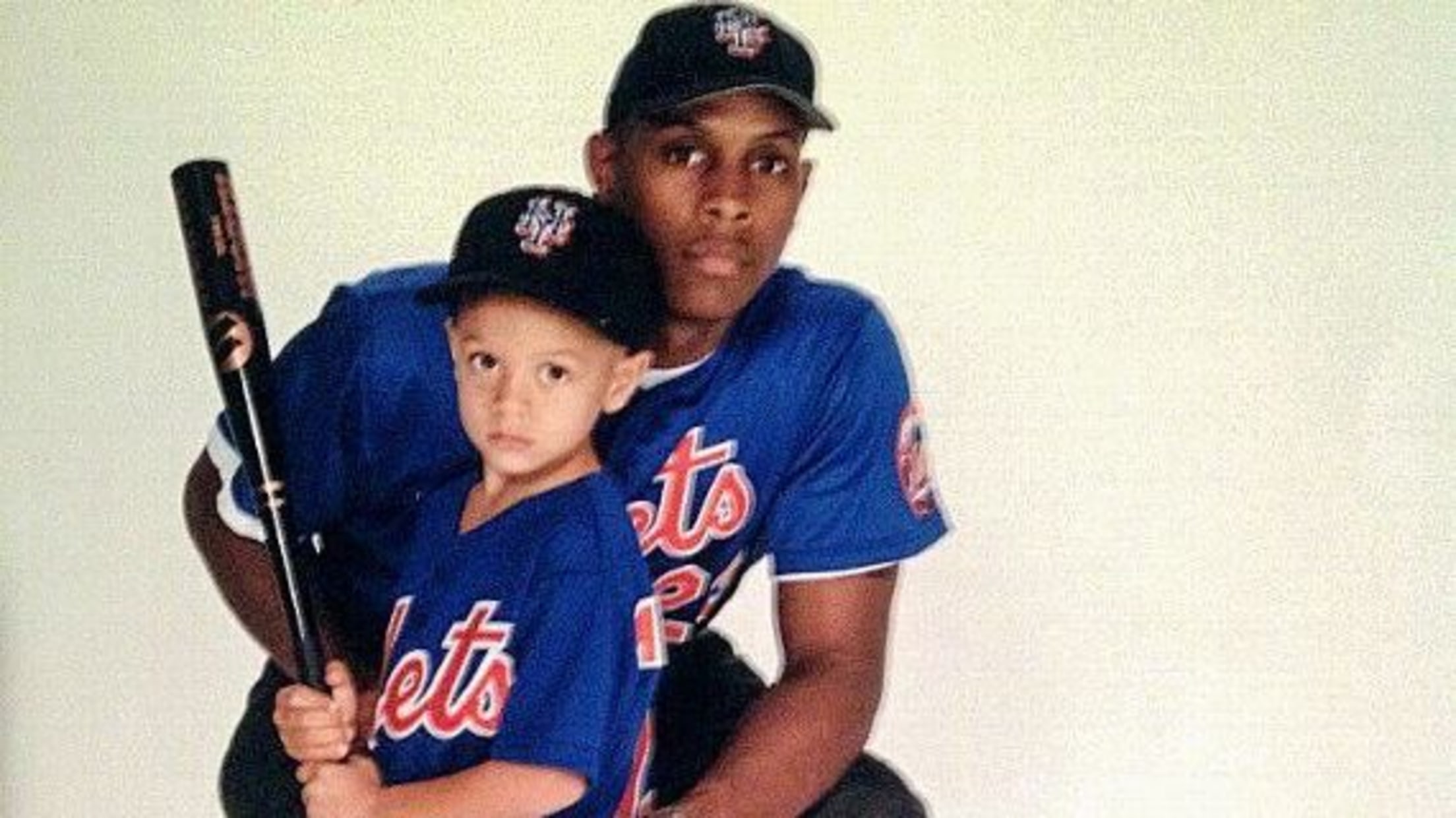 PATRICK LAVON MAHOMES is not commonly known as a name attached to the game of baseball, especially if you are a fan of the National Football League. This weekend Patrick Mahomes II will be suiting up for the Kansas City Chiefs at quarterback during the Super Bowl versus the Philadelphia
Tides Coaching Staff Announced for 2023 Season
Buck Britton Returns for Second Season as Manager, Brink Ambler Joins Staff as Hitting Coach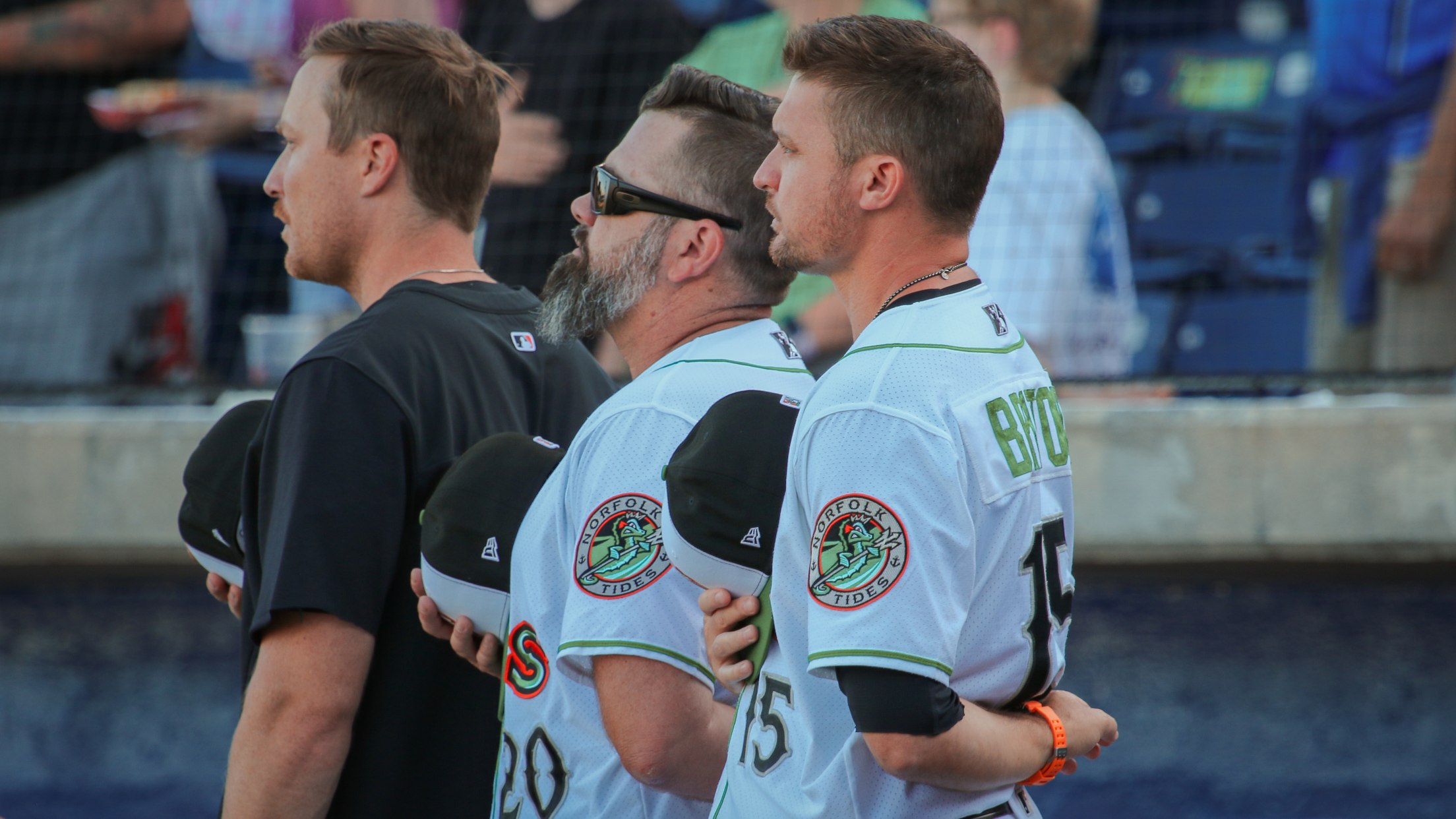 The Norfolk Tides and Baltimore Orioles today announced Norfolk's field staff for the 2023 season. Manager Buck Britton and Pitching Coach Justin Ramsey will return for their second seasons with the Tides, with Ramsey also being promoted organizationally to Upper-Level Pitching Coordinator. Hitting Coach Brink Ambler is entering his first
Terry Blocker - Tales of Tides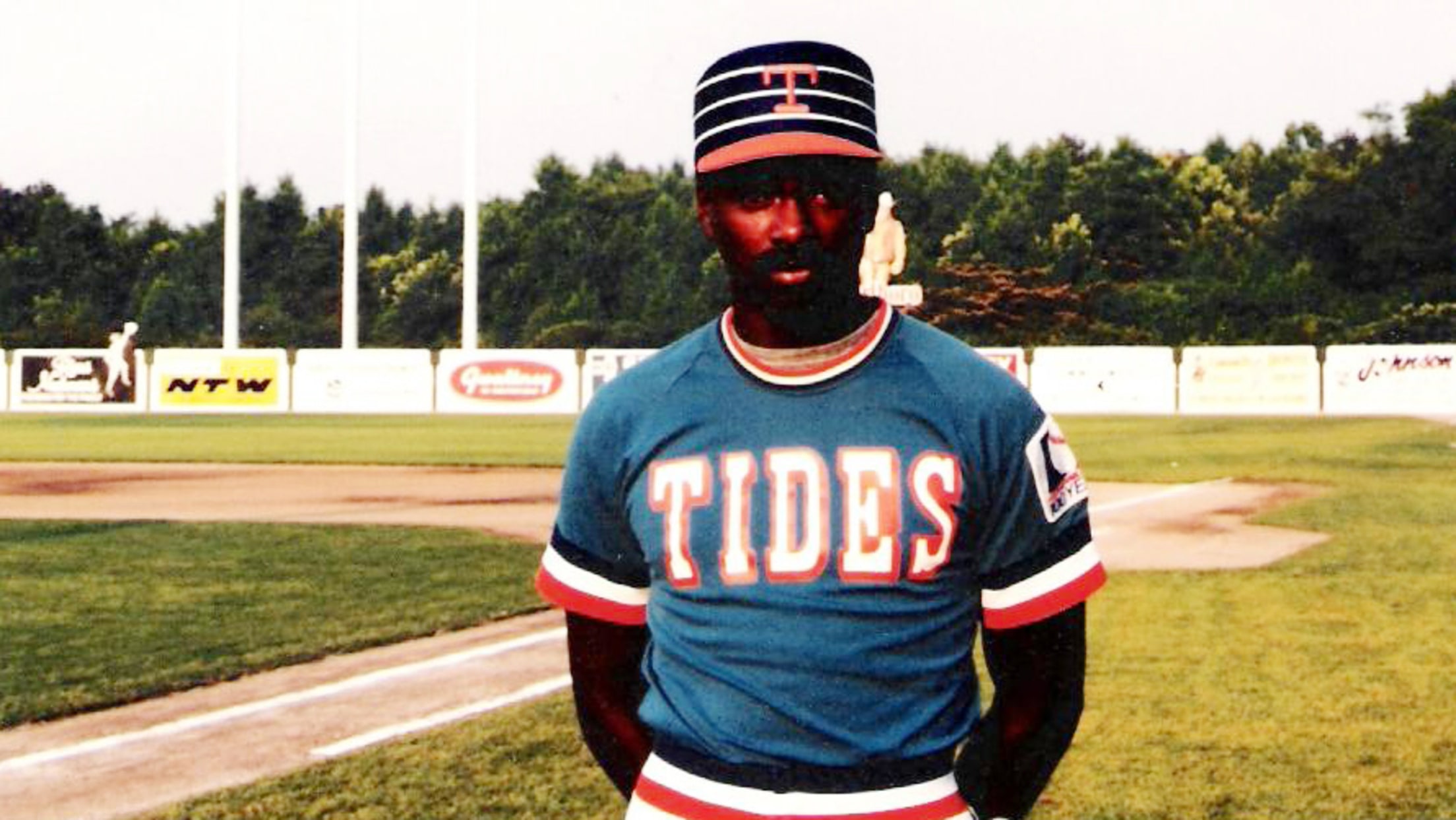 In 1981, TERRY FENNELL BLOCKER was drafted by the New York Mets in the 1st round, 4th overall from Tennessee State University. Born in Columbia, South Carolina, Blocker was a left-handed hitter and thrower standing at 6'2 and 195 pounds. He played at TSU from 1978 – 81 and became
Tides Announce 2023 Game Times at Harbor Park
Norfolk to Play All Night Games at 6:35 p.m.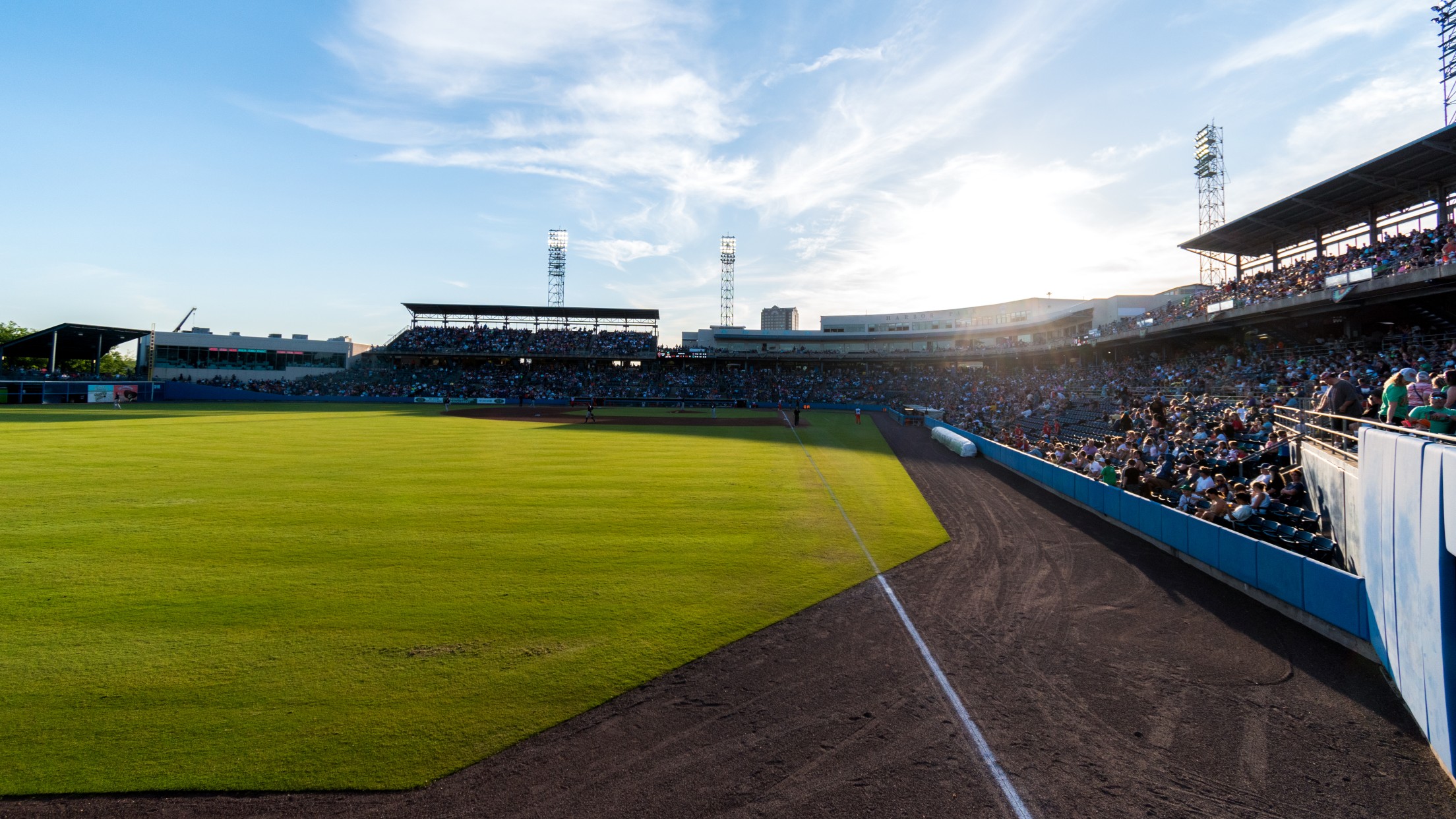 The Norfolk Tides today announced their home game start times for the 2023 game schedule. The 2023 International League campaign is slated to begin on Friday, March 31st with the Tides on the road at Durham. The home opener for the Tides will be on Tuesday, April 4th with Norfolk
Rodriguez, Henderson Named International League All-Stars
Henderson Also Named International League Top MLB Prospect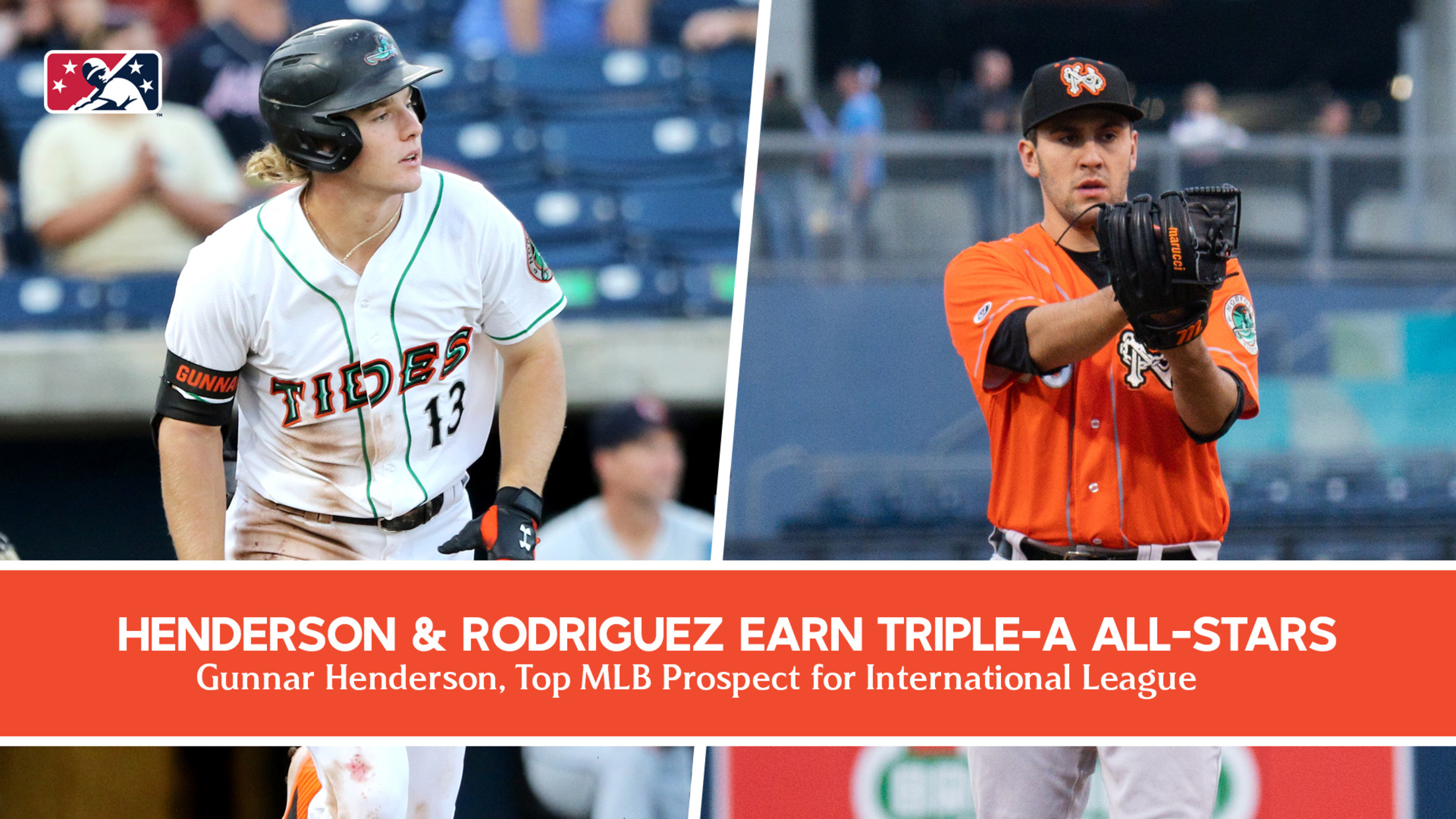 Minor League Baseball today announced that right-handed pitcher Grayson Rodriguez and infielder Gunnar Henderson have been named to the International League All-Star Team. Along with an All-Star nomination, Henderson was named the 2022 Top MLB Prospect in the International League. The two are the first Tides to earn an International
Tides To Do Field Makeover at Virginia Beach Little League
The Norfolk Tides today announced their grounds crew and front office staff will travel to Virginia Beach Little League to makeover their baseball field. This comes after finishing as the runner-up in a contest held online on the Tides website earlier this year, where the league earned the second-most votes
A Look Back At the Tides 2022 Season
Highlights, Notes and Accolades from the 2022 campaign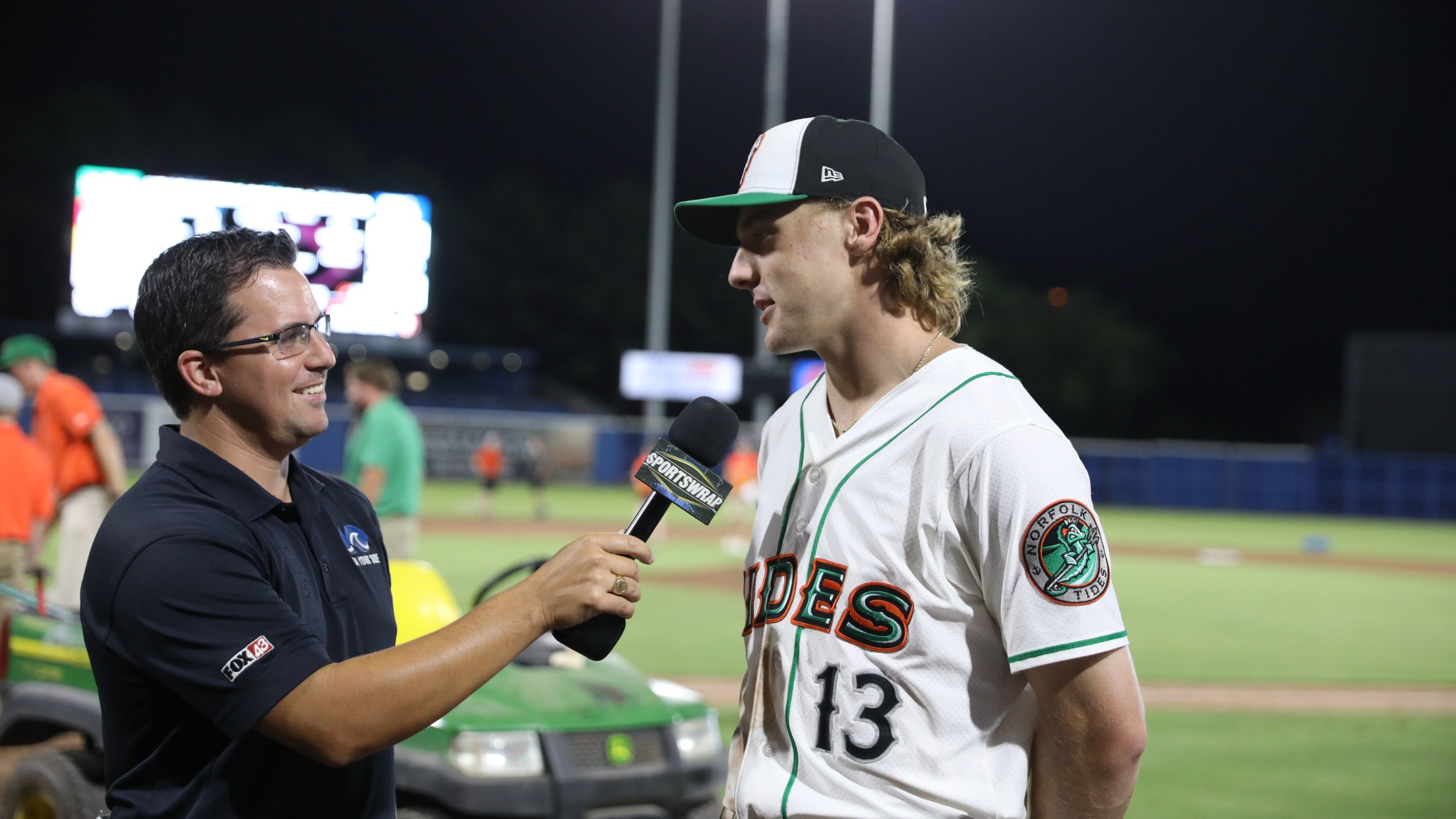 Season In Review: The Tides finished the season with a 74-76 record, placing them seventh in the International League East Division. It was Norfolk's best record since 2015 when they went 78-66. They went 37-38 both at Harbor Park and on the road. Norfolk's series record was 7-11-8. Norfolk started
Westburg, Watson Earn Yearly Awards For Orioles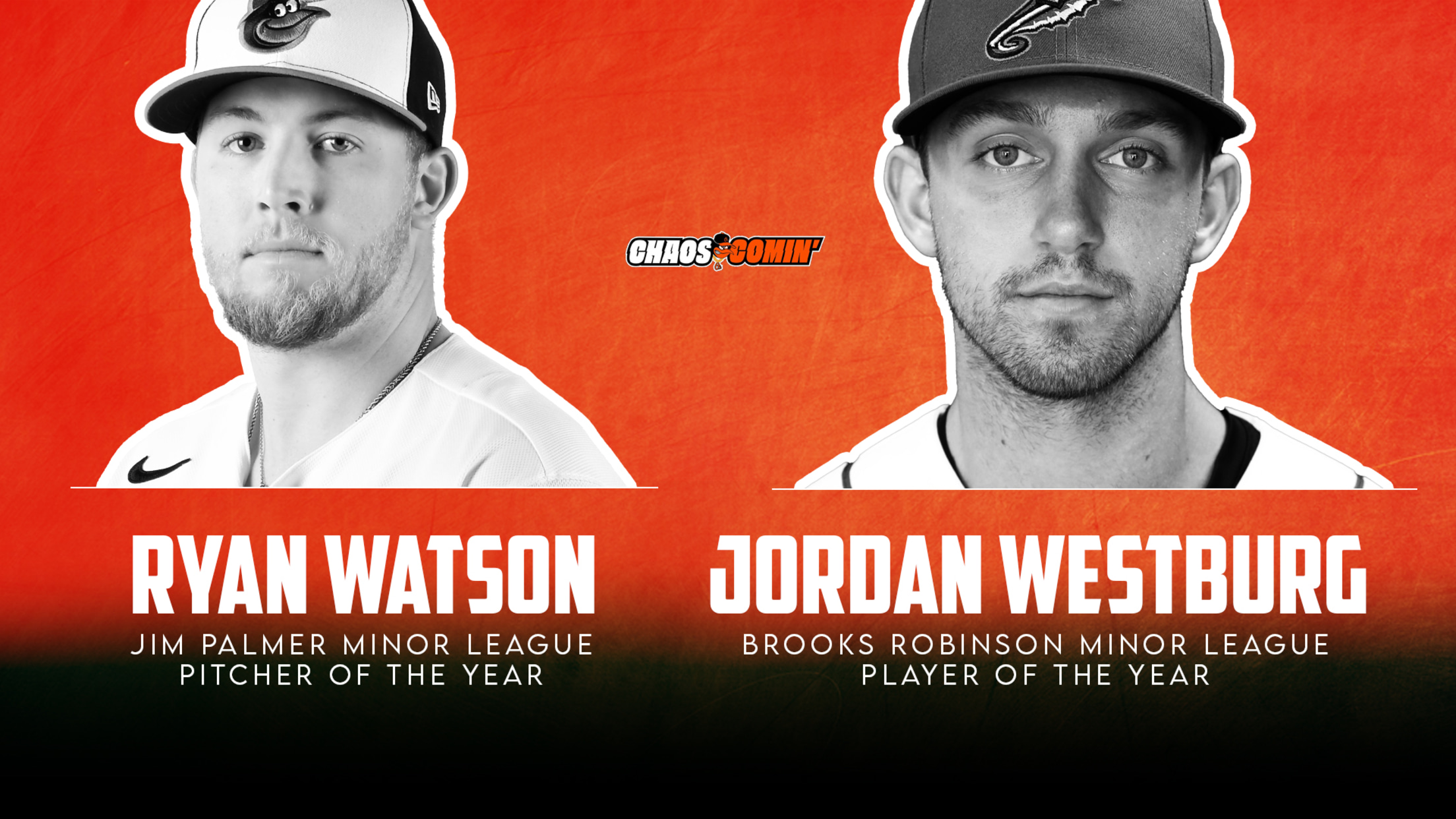 The Baltimore Orioles today announced that Jordan Westburg has earned the Brooks Robinson Minor League Player of the Year Award, while Ryan Watson has earned the Jim Palmer Minor League Pitcher of the Year Award. Westburg becomes the ninth Tide to win Brooks Robinson Award since 2007, joining L.J. Hoes
Final Game of Season For Tides Ends in Loss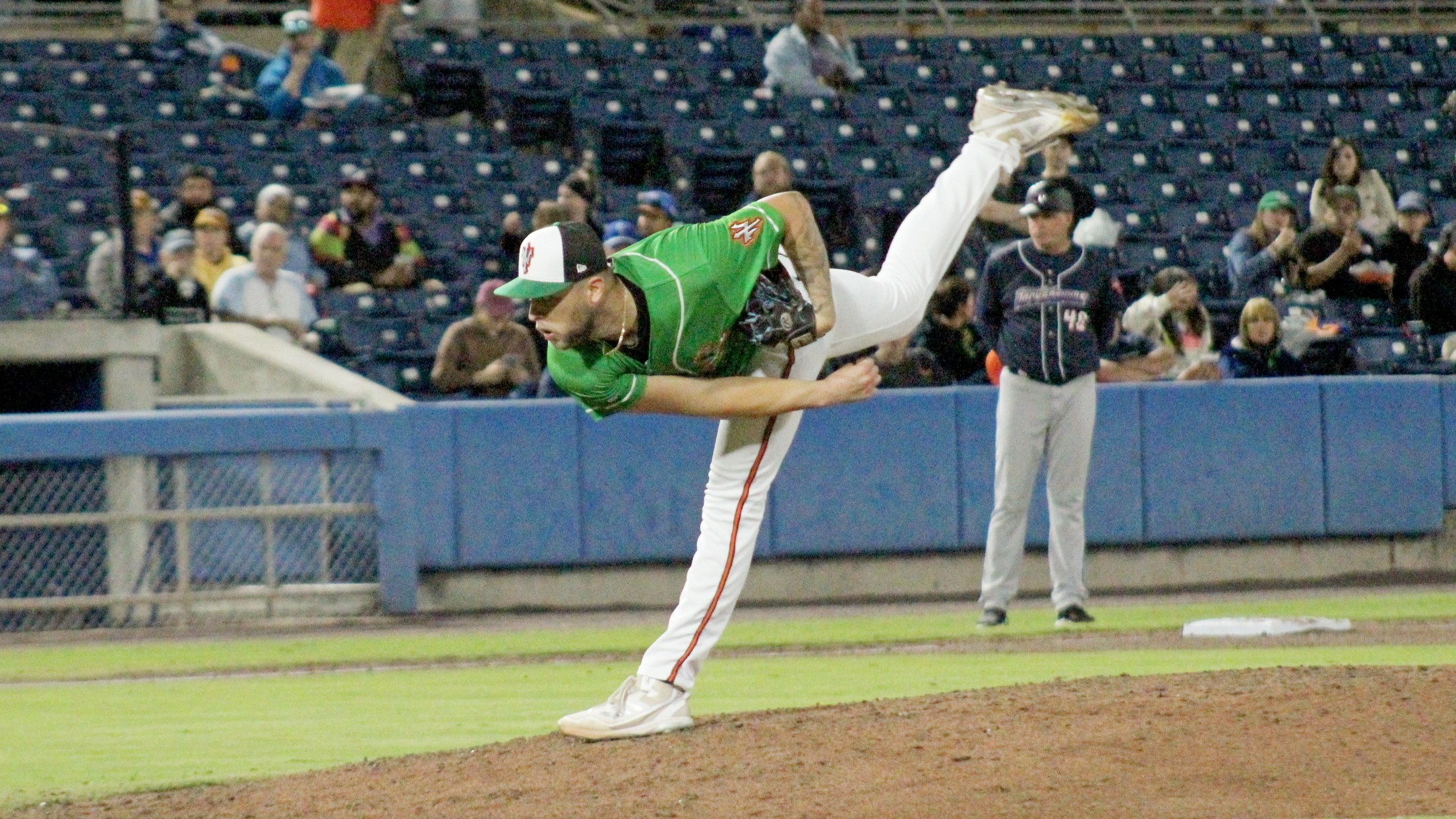 NORFOLK, Va. --- The Norfolk Tides (74-76) fell to the Jacksonville Jumbo Shrimp (80-69), 5-3, on Tuesday at Harbor Park. The win earned Jacksonville the season series win at 11-10, winning the Navy Town Showdown for a second consecutive season. The Jumbo Shrimp were presented the Ship Bell Trophy postgame.
Westburg Knocks Go-Ahead RBI in Series Opening Win
Three-Run Double By Westburg in Eighth Helps Tides Put Away Jacksonville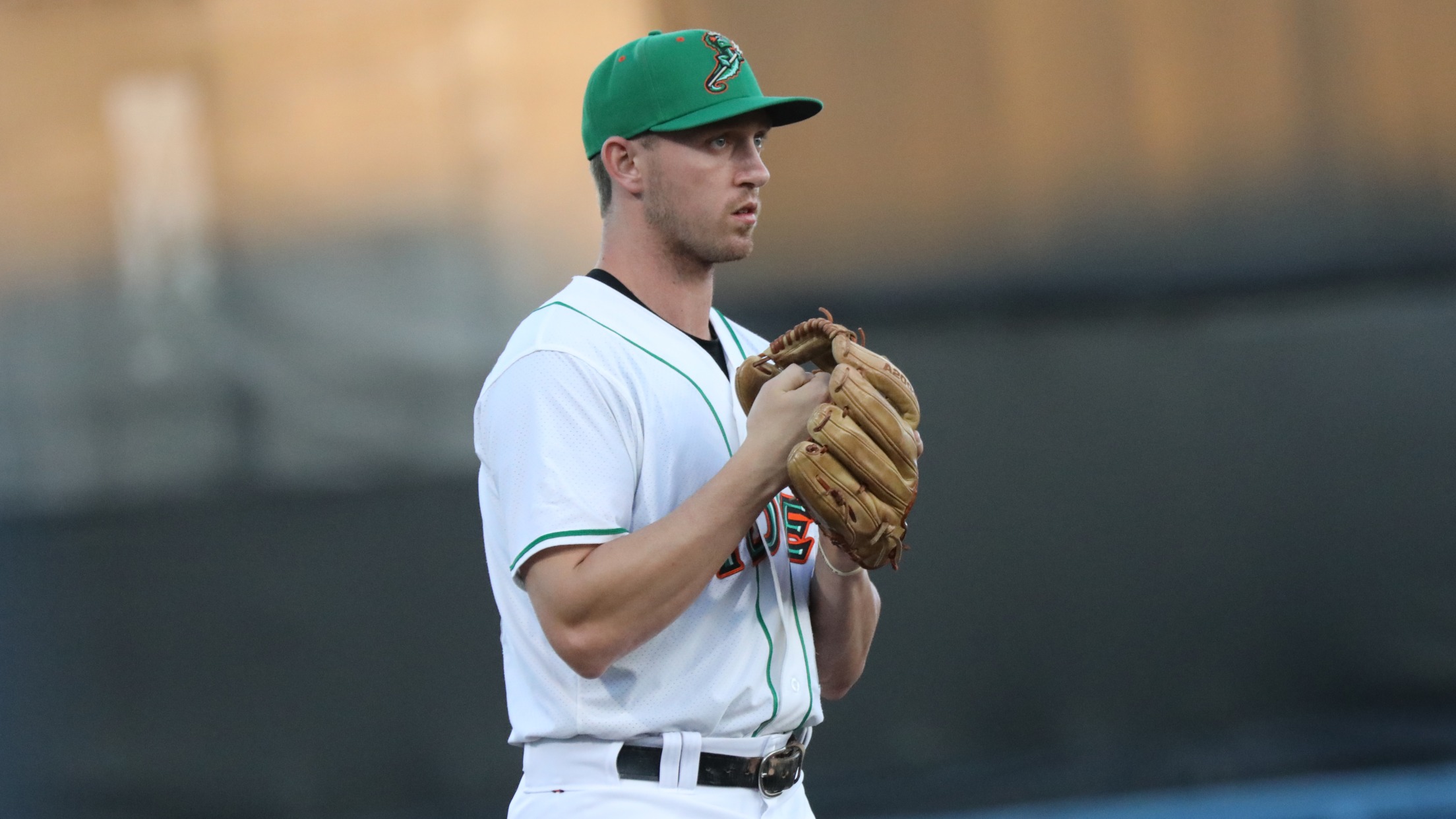 NORFOLK, Va. --- The Norfolk Tides (74-74) defeated the Jacksonville Jumbo Shrimp (78-69), 5-1, on Monday at Harbor Park. The Tides have two games remaining to clinch the Navy Town Showdown, up 10-9 over the Jumbo Shrimp this season. The first run was scored by the Tides when Anthony Bemboom
Final Tides Road Game Ends In Loss at Durham
Cowser, Nottingham Home Runs Not Enough to Bolster Tides Offense
DURHAM, NC --- The Norfolk Tides (73-74) lost to the Durham Bulls (83-64), 8-2, Sunday at Durham Bulls Athletic Park. The Tides lost their final road trip 2-4 and finish with a 37-38 away record. Durham scored five runs between the second and third innings. Three runs scored in the
Cowser Homers in Win to Tie Series Up in Durham
Westburg Adds Three Hits to Help Bolster Norfolk's Offense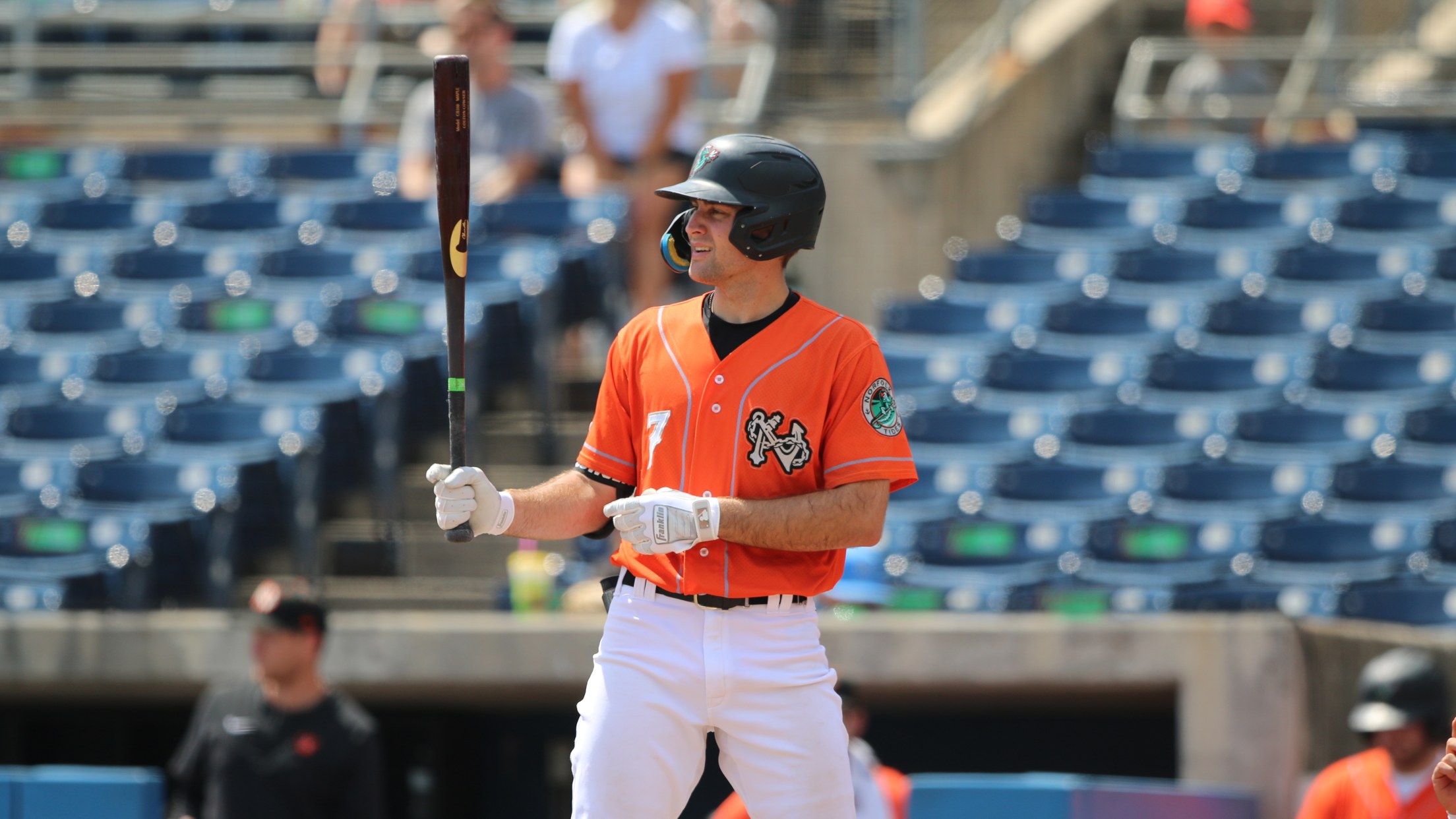 DURHAM, NC --- The Norfolk Tides (73-72) defeated the Durham Bulls (81-64), 6-3, Friday at Durham Bulls Athletic Park. The win ties the series up at 2-2 and Norfolk has won 19 of their last 26 games. Durham scored three runs in the third inning, with help from back-to-back home
Tides Force Extras, Lose on Walk-Off Home Run
Back-and-Forth Affar Falls in Bulls' Favor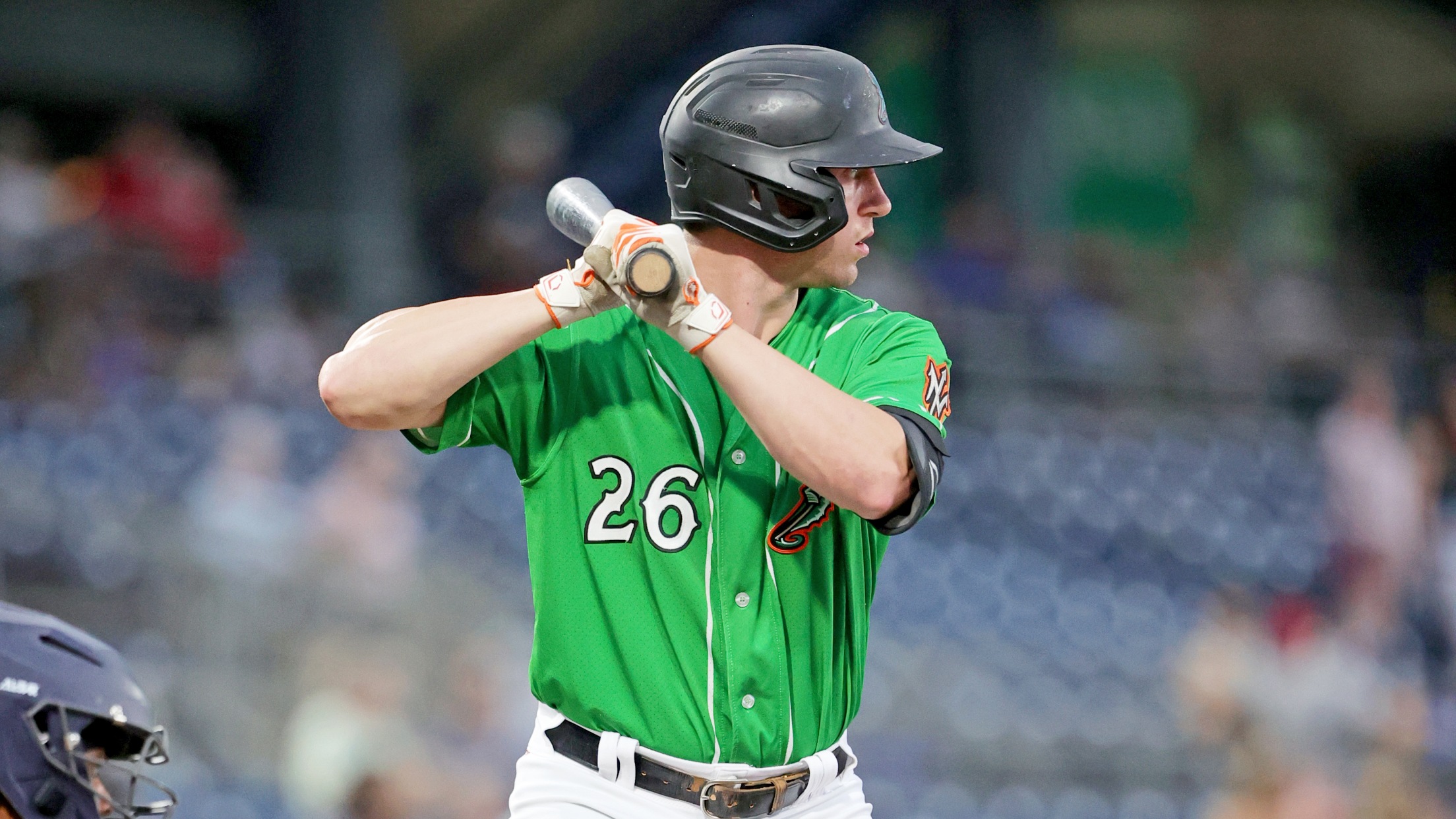 DURHAM, NC --- The Norfolk Tides (72-72) fell to the Durham Bulls (81-63), 7-6, in 10 innings Thursday at Durham Bulls Athletic Park. The Tides forced extra innings by tying the game in the eighth, but Tristan Gray walked it off on a homer in the 10th. During the first
Home Run Parade Lifts Tides Over Bulls
Shootout Win For Norfolk Highlighted By Five Home Runs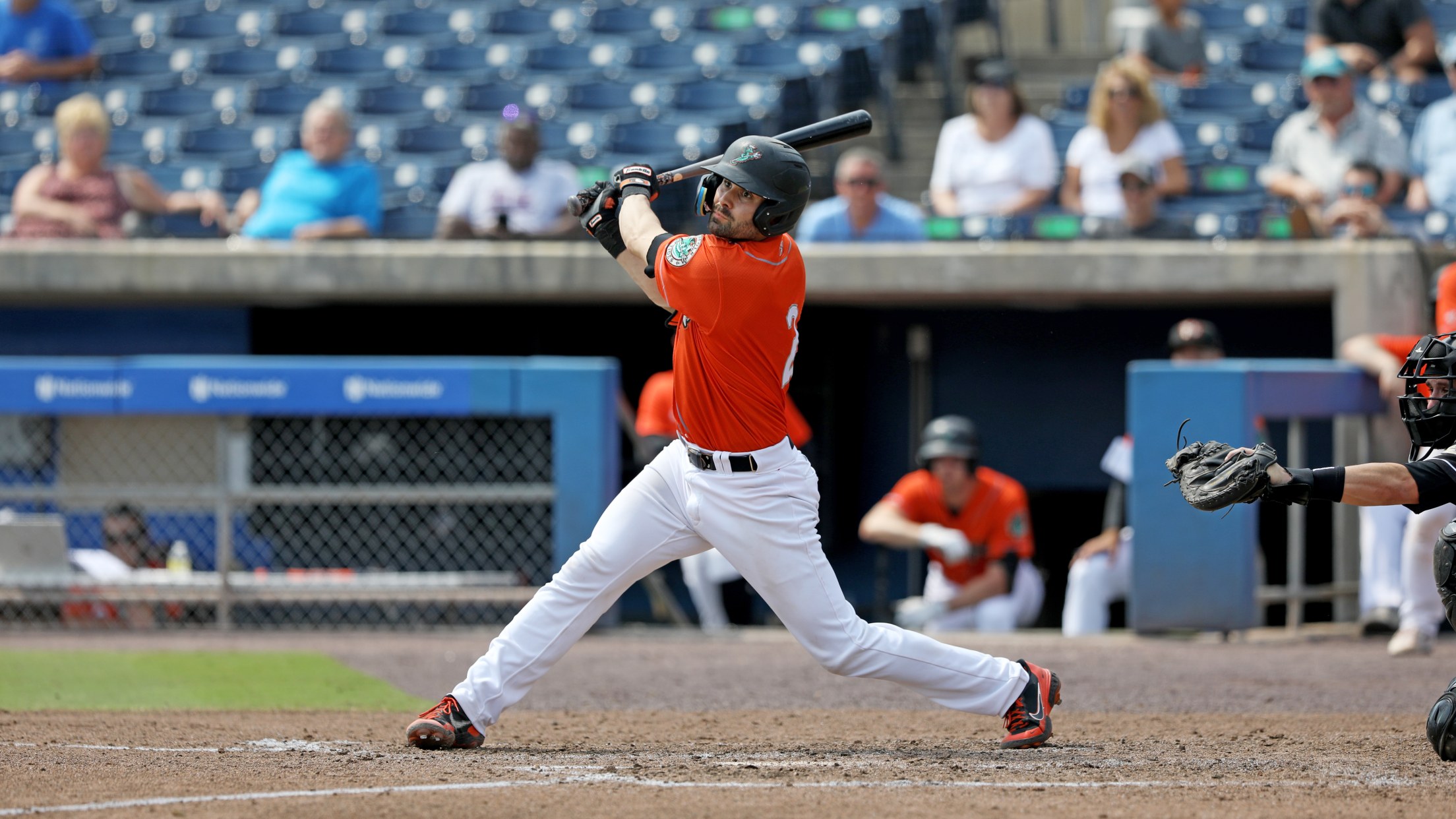 DURHAM, NC --- The Norfolk Tides (72-71) defeated the Durham Bulls (80-63), 13-9, Wednesday at Durham Bulls Athletic Park. The Tides have won 18 of their last 24 games . The Tides offense bounced back nicely, recording 13 runs on 17 hits. That included five home runs, all coming between
Tides Struggle in Series Opening Loss at Durham
Grayson Earns Sixth Win of Season, Extends Scoreless Innings Streak to 20.2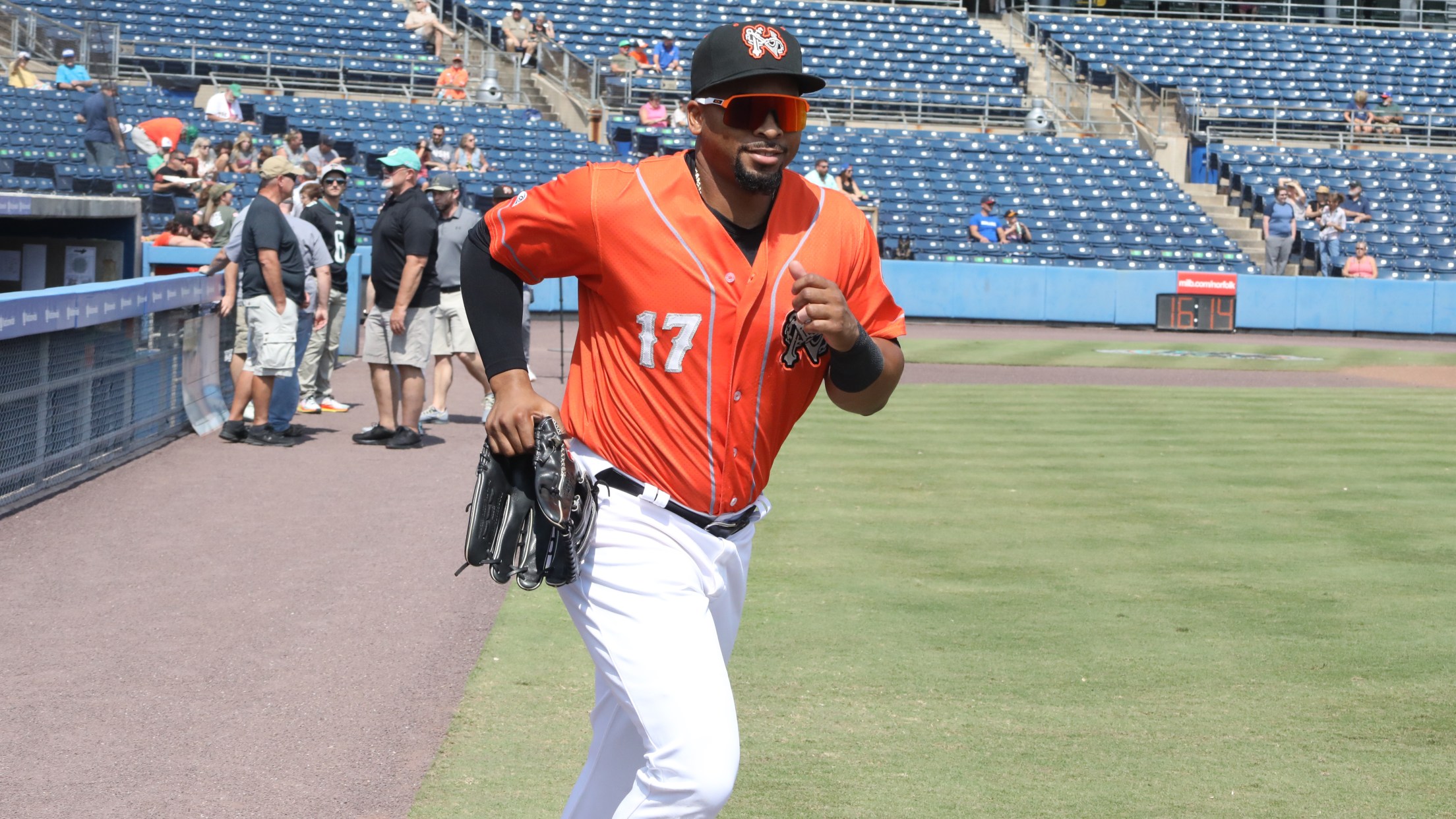 DURHAM, NC --- The Norfolk Tides (71-71) fell to the Durham Bulls (80-62), 9-2, Tuesday at Durham Bulls Athletic Park. The Bulls clinched the season series over the Tides with their 11th win. The most exciting highlight of the night for the Tides was Connor Norby making his Triple-A debut
Norfolk Stays Hot, Closes Out Series With Win
Grayson Earns Sixth Win of Season, Extends Scoreless Innings Streak to 20.2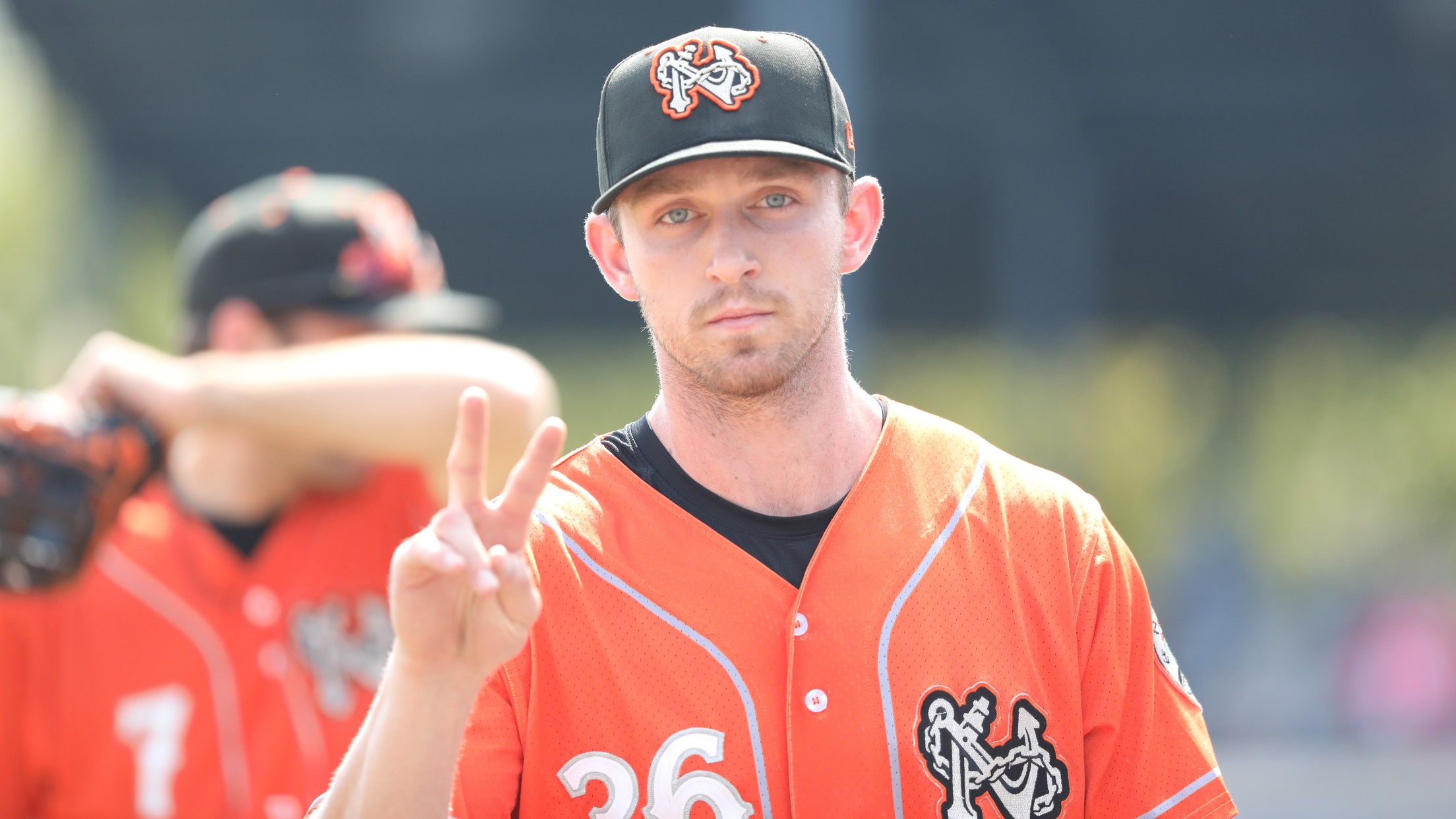 NORFOLK, Va. --- The Norfolk Tides (71-70) defeated the Charlotte Knights (55-86), 9-1, on Sunday at Harbor Park. The victory clinched a 5-1 series win vs. Charlotte. The Tides scored first in the bottom of the third when Colton Cowser knocked an RBI double. But Charlotte tied it up in
Winnings Streak Snapped For Tides in Loss Saturday
Grayson Earns Sixth Win of Season, Extends Scoreless Innings Streak to 20.2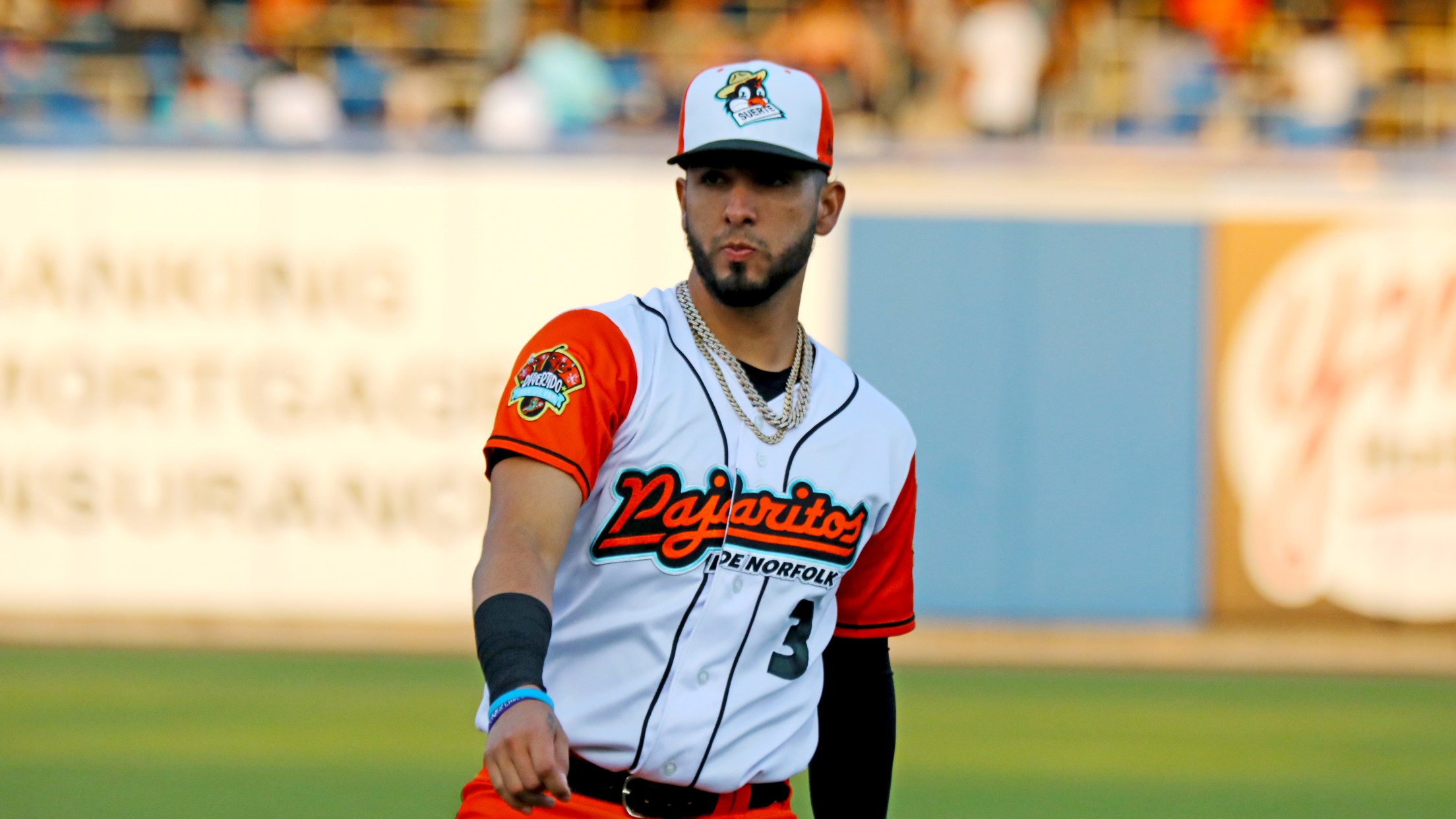 NORFOLK, Va. --- The Norfolk Tides (70-70) fell to the Charlotte Knights (55-85), 6-4, on Saturday at Harbor Park. The loss snapped a five game win streak for the Tides. Norfolk scored first in the bottom of the first, starting with Colton Cowser hitting an RBI groundout. The second run