CLICK HERE TO LISTEN TO PREGAME INTERVIEWS
The Indigo Sky Casino Clubhouse Show can be heard 20 minutes prior to first pitch of all broadcasts this season with the Plaza Tire Service Extra Innings Show to follow each ballgame.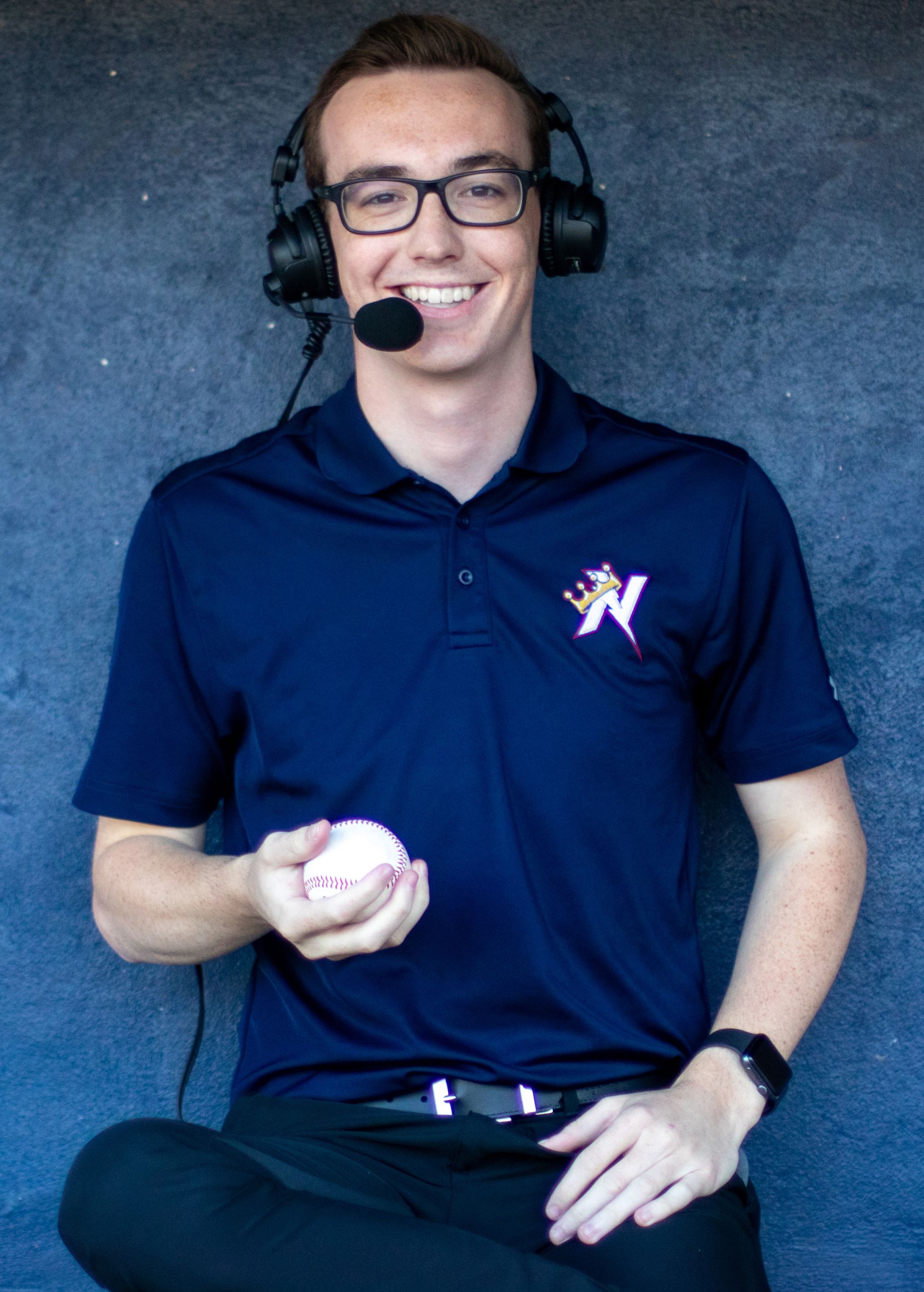 ABOUT THE VOICE OF THE NATURALS:
Nicholas Badders begins his second season as the "Voice of the Naturals" and sixth broadcasting professional baseball. Badders was named the third ever "Voice of the Naturals" on April 28, 2021, following Benjamin Kelly (six seasons, 2014-19) and Stephen Davis (six seasons, 2008-13).
Badders calls all 138 regular-season home and road games, broadcasting each game on at NWANaturals.com and all 69 home games on MiLB.tv, while overseeing the Naturals' Media Relations and Baseball Operations efforts as well.
Badders joined the Naturals in April 2021 after a season in the Appalachian League (Advanced Rookie) with the Elizabethton Twins, at the time an affiliate of the Minnesota Twins, as their Broadcast and Media Manager. Prior to his season in the Appy League, Badders got his start in professional baseball in the Pacific Association (Independent) with the Sonoma Stompers in 2018 as the team's Broadcasting and Media Relations Director.
Following his time with the E-Twins, Badders spent two years in the Australian Baseball League with the ABL's Melbourne Aces. He began with the Aces as the club's Broadcast and Media intern for the 2019/20 season and was promoted to the Director of Broadcast and Communications following the conclusion of the season, a role he held until December 2021. He also served as the "Voice of Australian Baseball," calling the league's nationally televised games on Fox Sports, as well as International Telecasts in the United States on AT&T Sportsnet, NBC Sports Regional Networks, Cox Sports Television, and other RSNs.
Badders is a 2020 graduate of the Walter Cronkite School of Journalism and Mass Communication at Arizona State University (Pac-12) in Phoenix, Arizona, where he served as the voice of Sun Devils Women's Soccer and Women's Hockey. He also called ASU basketball, baseball, softball and men's ice hockey between the Pac-12 Digital Networks (Pac-12 Plus) and the student-run radio station, Blaze Radio ASU. He served as the President and Editor-In-Chief of the Walter Cronkite Sports Network, Technical Director and Anchor of WCSN's live studio show, Cronkite Sports Live, and in his three years on campus in the Valley of the Sun, shot photos of nearly every sport Sun Devil Athletics has to offer.
Originally from Livermore, California, Badders currently resides in Rogers, Arkansas.