OKC Dodgers Baseball Foundation

The OKC Dodgers Baseball Foundation was formed in 2015 as a not-for-profit corporation. The mission of the OKC Dodgers Baseball Foundation is to support the Oklahoma community through creative partnerships, charitable contributions and programming initiatives.
The Foundation's cornerstone program is the Community Night Out initiative. Formerly known as Family Night Out, the goal of this program is to provide a one-of-a-kind experience to families who would not normally be able to attend a Dodgers game. Thanks to donations from sponsors and season ticket holders, the Foundation provided over 2,540 tickets to area nonprofit organizations in 2019.
One of the Foundation's largest fundraisers is the OKC Dodgers Baseball Foundation 50/50 Raffle. Hosted at each home game, half of each jackpot goes to one lucky winner with the rest benefiting the Foundation. The 50/50 Raffle had a record year in 2019, raising over $105,000 total.
Since inception, the Foundation has made thousands of in-kind donations to area schools, churches, nonprofit fundraisers, little leagues, libraries, military groups and many other worthwhile community organizations.
For more information about the Foundation and our commitment to the community, please email [email protected].
Step Up to the Plate with Tim Neverett
Wednesday, February 23 • 12 p.m. - 2 p.m. • Chickasaw Bricktown Ballpark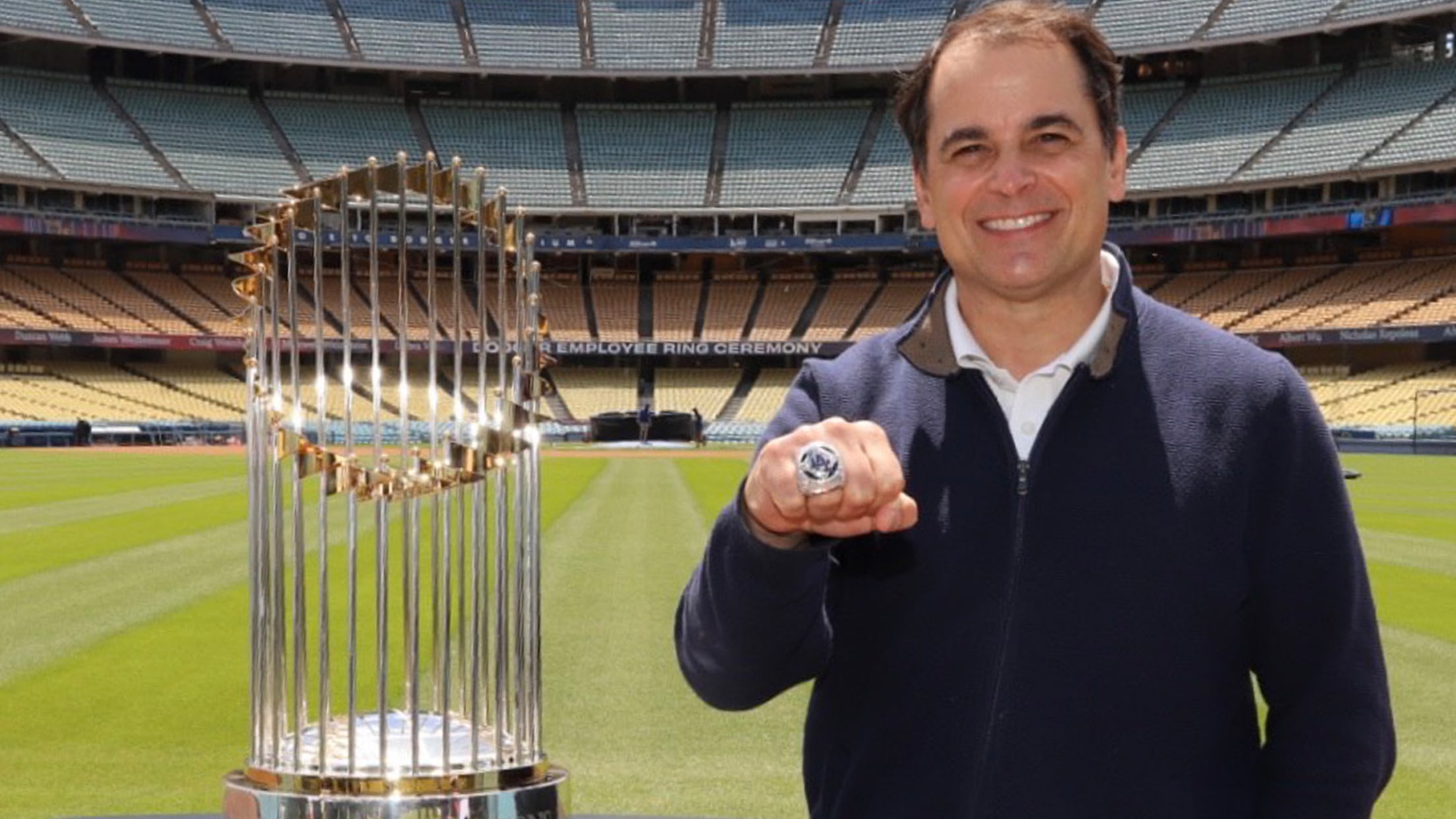 Tim Neverett, author and Los Angeles Dodgers Broadcaster, will be at Chickasaw Bricktown Ballpark on February 23 to discuss his book COVID: Curveball: An Inside View of the 2020 Los Angeles Dodgers World Championship Season. He will sign copies of his book after a live stream event. You are invited to join us in person or online, simply RSVP at the button below.

We have 100 copies of the book and we will provide one free with each $100 donation to the OKC Dodgers Foundation by clicking the "Donate Now" button.

Stepping Up to the Plate with Tim Neverett is a free event and we look forward to seeing you there!
To view how the OKC Dodgers and the OKC Dodgers Baseball Foundation are impacting the community, please click here.